Tea Party Patriots Citizens Fund Weekly Report from Washington for 12/3/18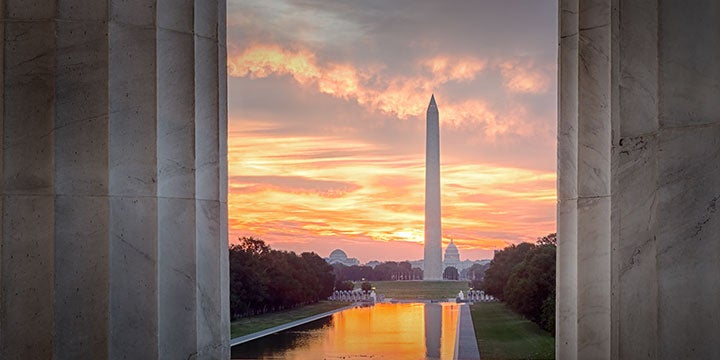 CALENDAR:
The Senate will return to work on Monday, but, because of the passing of former President George H.W. Bush, there will be no votes until Wednesday. The House will return to work on Tuesday, but will also not hold votes. The federal government will be closed Wednesday, as a national day of mourning. Both chambers are scheduled to stay in session through Friday.
Regarding former President Bush, he will lie in state in the Capitol Rotunda beginning at 5 PM on Monday, December 3, and lasting through 7 AM on Wednesday, December 5. On Monday, at 7:30 PM, the Capitol Rotunda will open to the public.
LAST WEEK ON THE HOUSE FLOOR:
The House returned to work on Tuesday, and voted under Suspension of the Rules to pass two bills.
On Thursday, the House passed a Rule. Then, under Suspension of the Rules, the House passed H.R. 7187, the National Flood Insurance Program Further Extension Act.
On Friday, again under Suspension of the Rules, the House took up and passed H.R. 6901, the Federal CIO Authorization Act of 2018.
THIS WEEK ON THE HOUSE FLOOR:
The House was scheduled to return on Tuesday, with first votes set for 6:30 PM. At that time, the House was scheduled to consider 10 bills under Suspension of the Rules. But that's been thrown into flux because of the passing of former President Bush.
The floor schedule for Wednesday, Thursday, and Friday is deliberately vague – the House is scheduled to take up four different bills under Suspension of the Rules at some point during those three days, and there are holes in the floor schedule so the House can take up the Conference Report to Accompany H.R. 2, the Agriculture and Nutrition Act of 2019 (otherwise known as the Farm Bill), and a spending bill – whether an omnibus or a Continuing Resolution, we still don't know – to fund the remaining portion of the federal government that has not yet been funded for Fiscal Year 2019. The current Continuing Resolution funds those cabinet agencies only through midnight Friday night, so Congress will have to pass something and the president will have to sign it before then to avoid a temporary partial government shutdown.
LAST WEEK ON THE SENATE FLOOR:
The Senate returned to work last Monday, and voted to invoke cloture on the nomination of Stephen Vaden to be General Counsel of the Department of Agriculture.
On Tuesday, the Senate voted to confirm Vaden to that position. The vote to confirm was 53-46.
Later Tuesday, the Senate voted to invoke cloture on the nomination of Karen Dunn Kelley to be Deputy Secretary of Commerce.
On Wednesday, the Senate voted to confirm Dunn to that position. The vote to confirm was 62-38. Later Wednesday, the Senate voted to invoke cloture on the nomination of Thomas Alvin Farr to be U.S. District Judge for the Eastern District of North Carolina. The vote to invoke cloture was 50-50, because Arizona Republican Jeff Flake was voting against all Trump judicial nominees as a means to pressure Majority Leader McConnell to bring to the floor a bill Flake says would protect Special Counsel Robert Mueller's investigation. With Flake crossing party lines to vote with all 49 Democrats, that created a 50-50 tie, which was then settled in the affirmative when Vice President Mike Pence cast a tie-breaking vote.
Later Wednesday, the Senate considered a measure to discharge S.J.Res. 54, a joint resolution to direct the removal of United States Armed Forces from hostilities in the Republic of Yemen that have not been authorized by Congress. The motion was agreed to by a vote of 63-37.
On Thursday, the Senate voted to invoke cloture on the nomination of Jonathan A. Kobes to be U.S. Circuit Judge for the Eighth Circuit Court of Appeals. Then the Senate voted to invoke cloture on the nomination of Kathleen Laura Kraninger to be Director, Bureau of Consumer Financial Protection.
And then they were done.
THIS WEEK ON THE SENATE FLOOR:
The Senate will return on Monday, but will not resume consideration of the nominations on its schedule until later in the week, most likely Wednesday. At that time, there will likely be a vote to invoke cloture on the nomination of Bernard McNamee to be a member of the Federal Energy Regulatory Commission. Waiting in the queue are Jonathan Kobes to be U.S. Circuit Judge for the Eighth Circuit Court of Appeals, and Kathleen Laura Kraninger to be Director, Bureau of Consumer Financial Protection. And at some point, the Senate will likely vote on the Conference Report to Accompany H.R. 2, the Farm Bill; the spending bill that emerges from the ongoing negotiations over the end-of-the-year spending plan; and a bill to reauthorize the National Flood Insurance Program.
LEADERSHIP ELECTIONS:
Last Wednesday, House Democrats selected their leadership for the 116th Congress. Surprising absolutely no one, Steny Hoyer of MD was selected to serve as House Majority Leader, reprising the role he played from 2007-1011. James Clyburn of NC was selected to serve as House Majority Whip, reprising the role he played from 2007-2011.
The first new member of the House Democrat leadership in a long time is Hakeem Jeffries, who represents New York's 8th congressional district. Last Wednesday, he defeated California Congresswoman Barbara Lee to win the fourth-ranking spot in the Democrat leadership – he'll serve in the 116th Congress as the Chair of the House Democratic Caucus. In winning that election, he also won recognition among the mainstream media as Possible Next Speaker of the House After Nancy Pelosi Leaves the Position.
Speaking of Pelosi, House Democrats also chose her to be their nominee for Speaker in the election to be held on January 3. Inside the House Democratic Caucus, the rules say that to be nominated for Speaker by the caucus, you have to win at least half the votes cast by the caucus. No one had any doubt she was going to do that – she didn't even have a challenger. But she had a problem on her hands – without a challenger, tradition dictated that she be nominated by acclamation, by voice vote. But that would not have given her opponents inside the caucus an opportunity to vote against her. So the House Democrat leadership changed the ballot for this particular election, and gave members the option of voting "yes" or "no" on whether Pelosi should be the House Democrat nominee for Speaker. This would allow her critics to go back home and tell their constituents that they had voted against her.
Ultimately, she prevailed in the conference vote by 203-32 in a secret ballot vote. That's a better total for her than two years ago, when she lost 65 votes in her conference. But it also means she's still 15 votes short of the 218 she'd need to win on January 3, if every member is present and voting.
So now she's moving to Phase II of her plan, which is to convince lots of Democrats who promised their constituents that they would vote for new leadership not to vote for someone else, but instead to simply vote "present." A vote of "present" isn't counted in the Speakership sweepstakes, and it lowers the threshold needed to reach a majority. Say 10 members announce during the vote that they wish their vote to be recorded as "present." That lowers the total number of votes cast from 435 to 425, and means the new majority threshold is 213, rather than 218.
She's telling her critics that voting "present" would allow them to tell their constituents they lived up to their promises to oppose her. But it's not the same. Saying "I did not vote FOR her" is not the same as "I voted AGAINST her." And smart Democrats will figure that out. So stay tuned. I'd still bet on her winning the Speakership on the first ballot.
On the Republican side, the House Republican Steering Committee – which makes recommendations on committee assignments – met last week to select Ranking Members for each committee. Given retirements by House Judiciary Committee Chairman Bob Goodlatte of VA and Oversight and Government Reform Committee Chairman Trey Gowdy, the Ranking Member slots on both committees were open.
At the start of the week, the plan was for Jim Jordan to try to win the Ranking Member slot on Judiciary, and for Mark Meadows to try to win the Ranking Member slot on Oversight and Government Reform. But neither of them had seniority on those slots – Jordan lost the slot to Doug Collins of GA. The odd thing is, Jordan DID have seniority on Oversight and Government Reform. So after he lost to Collins for the Judiciary slot, he slid over and announced he wanted to be the Ranking Member on Oversight and Government Reform. Meadows graciously withdrew his bid, and the Steering Committee gave Jordan his wish.
This is not final. The full House Republican Conference will vote on the full slate of Ranking Members at the installation of the new Congress in early January. But at least the House GOP Leadership has slated Jordan, and that almost always results in victory in these internecine struggles.
COURTS:
On Wednesday, the full Senate voted to invoke cloture on the nomination of Thomas Alvin Farr to be U.S. District Judge for the Eastern District of North Carolina. Because Jeff Flake is voting against Trump judicial nominees until he gets a vote on legislation to protect the Mueller investigation, the vote was a 50-50 tie, necessitating intervention from Vice President Pence in the form of a tie-breaking vote. The confirmation vote was set for Thursday.
Later on Wednesday afternoon, Senate Judiciary Committee Chairman Chuck Grassley of IA announced that he was canceling a nomination hearing set for Thursday, at which the committee was slated to consider nearly two dozen Trump judicial nominees. Again, Flake's opposition to voting for Trump judicial nominees was the cause.
Later Wednesday afternoon, Republican Sen. Tim Scott of SC announced he had concerns about Thomas Alvin Farr's record on civil rights, and the vote was rescheduled for Monday. On Friday, Scott announced his opposition to Farr's confirmation, and the confirmation vote was pulled from the calendar.
The professional left had gone after Farr because of his record as a lawyer on issues like voter identification and redistricting. For instance, he had committed the unpardonable sin of defending the state of North Carolina on both voter ID and election integrity laws. The American Bar Association – not to be confused with The Federalist Society – had twice rated Farr "Well Qualified," its highest rating. And we heard from reliable sources that the arguments being made against Farr were trumped up, and that he is a good conservative.
Sen. Scott's decision to oppose Farr's confirmation is disappointing, to say the least.
FARM BILL:
On Thursday, House GOP Farm Bill negotiators gave up on their attempt to attach major new work requirements in the food stamp program. Democrats in both House and Senate had stood firm against those work requirements. House Democrats couldn't stop their being put in the House version of H.R. 2, but Senate Democrats had the leverage they needed to block the work requirements. And both House and Senate GOP farm bill negotiators wanted to get the bill done, so, in the end, they caved.
The bill reauthorizes the federal government's nearly $900 billion in food and agricultural programs for five more years.
FBI/DOJ:
Former FBI Director James Comey gave up his lawsuit against House Republicans and agreed to a deal wherein he gives testimony to the House Judiciary and Oversight and Government Reform Committees in private, and then the committees release the full transcript of his testimony. He'll be testifying Friday of this week.
Former Attorney General Loretta Lynch has also been subpoenaed to give testimony before the committee. She has been directed to appear on Monday, December 3.
The two committees are continuing their joint investigation into the the Clinton email investigation and the Russia collusion investigation.
IMMIGRATION:
President Trump is holding firm on his demand for $5 billion in funding for a border wall, but Senate Democrats – whose votes are needed to pass any kind of spending bill – are also holding firm. Democrat leader Sen. Chuck Schumer says if the government shuts down, it will be President Trump's fault; President Trump argues the opposite, and has suggested he wouldn't mind a government shutdown.
Senate Appropriations Committee Chairman Richard Shelby is trying to split the middle, proposing that the $5 billion in funding be split over two years – but with a catch: he wants the two years to be Fiscal Years 2018 and 2019, which is rather clever, given that FY 2018 ended two months ago.
Schumer has suggested that in the absence of a deal early this week, Congress could pass a Continuing Resolution to kick the can down the road while negotiators continue to work. I'm not at all convinced President Trump will sign such a bill. He may be thinking that with the recent activity at the border, he's got a strong hand, and Democrats who refuse to fund a border wall will take it on the chin politically if they cause a government shutdown.
That brinksmanship on both sides took a break over the weekend, when we learned of the passing of former President Bush. Given that the first several days of this week will be spent in mourning, it's quite likely that Congress will pass and the president will sign a short-term Continuing Resolution to keep the government opened and allow negotiators a few more weeks to finish the job. President Trump indicated as he departed Argentina that he would "consider and probably get" a two-week funding extension.
Stay tuned.
OBAMACARE:
From the "Even a Stopped Clock Is Right Twice a Day" file, soon-to-be-freshman Congresswoman Alexandria Ocasio-Cortez tweeted Saturday about her frustration in learning that Members of Congress enjoy more affordable health care than waitresses.
Said she, "In my on-boarding to Congress, I get to pick my insurance plan. As a waitress, I had to pay more than TWICE what I'd pay as a member of Congress. It's Frustrating that Congressmembers would deny other people affordability that they themselves enjoy. Time for #MedicareForAll."
Of course, while she correctly diagnoses the problem – that Members of Congress live by a different set of rules than everyone else – she errs in her prescription. "Medicare for All" is not the solution, repealing ObamaCare and creating health care freedom is.
Speaking of "Medicare for All," a poll conducted by Morning Consult and Politico shows that a majority of registered voters support a federal universal health care system, as long as it's not called "single payer."
"Medicare for All" won the support of 58 percent of registered voters; "Universal Health Care" won the support of 56 percent of registered voters; "Socialized Medicine" won the support of 52 percent of registered voters; and "Single Payer" won the support of 49 percent of registered voters.
So from now on, please refer to it as "Single Payer."
SPENDING:
In addition to the fight over border wall funding we discussed above, there are at least two other major sticking points in the negotiations over the end-of-year spending bill – the status of a citizenship question on the upcoming U.S. Census, and legislative language that would protect the Mueller investigation from being shut down by the president.
Leader McConnell has made clear he does not believe the Mueller investigation needs such protection, and we've got serious constitutional problems with that legislative language. It would essentially have an Article I entity (the Congress) restricting the legitimate powers of the Article II entity (the president).
On the second front, Democrats and the media have been screaming bloody murder for months about the proposed addition to the 2020 U.S. Census of a question regarding citizenship. The Commerce Department, which oversees the Census Bureau, believes including the question would better enable the federal government to implement the Voting Rights Act. Democrats and the professional left believe the inclusion of the question is meant to intimidate immigrants who might be frightened to answer this question, and would therefore lead to inaccurate Census data. Of course, there would be no reason for a legal immigrant to be scared of answering such a question, so what Democrats aren't telling is that they're REALLY scared that ILLEGAL immigrants won't respond to the Census, and there will, therefore, be an undercount of illegal immigrants. And with that undercount, of course, areas with high numbers of illegal immigrants who don't get counted in the Census would lose federal funding and even congressional representation.
We've heard that Sen. Shelby, the Chairman of the Senate Appropriations Committee, and one of the principal negotiators of the year-end spending bill, has caved on this question and has agreed to insert language in the funding bill blocking any funds appropriated in the bill from being used to implement a citizenship question on the 2020 Census. I have not yet found any published reporting on this yet, but when I do, I'll add it to the Suggested Reading.
TRADE:
In Argentina for the G-20 meeting, President Trump on Friday signed with his Mexican and Canadian counterparts the new trade pact called the United States-Mexico-Canada Agreement, which, he hopes, will replace the North American Free Trade Agreement.
The following day, President Trump and Chinese President Xi Jinping agreed to a 90-day cease-fire on the trade dispute between the two countries.
White House Press Secretary Sarah Sanders released a statement reading, "President Trump has agreed that on January 1, 2019, he will leave the tariffs on $200 billion worth of product at the 10 percent rate, and not raise it to 25 percent at this time. China will agree to purchase a not yet agreed upon, but very substantial, amount of agricultural, energy, industrial, and other product from the United States to reduce the trade imbalance between our two countries. China has agreed to start purchasing agricultural product from our farmers immediately."
MISCELLANEOUS:
I would commend to your attention a column in this week's Suggested Reading, written by the late Charles Krauthammer and published posthumously by The Washington Post. Entitled, "The Enduring Miracle of the American Constitution," it's been excerpted from an upcoming book, "The Point of It All."
In October 1981, when Egyptian President Anwar Sadat was assassinated, the networks ran over to Cairo and began covering the events all day and all night. The only thing I remember of all that coverage was a news anchor bringing in a Middle East expert and saying, "We've just looked at the Egyptian constitution, and our researchers tell us that the next in line for the presidency is the speaker of the parliament." The Middle East expert burst out laughing. "Nobody in Egypt has read the constitution in 30 years," he said. "No one knows it exists. And no one cares what's in it." Then he prompted, "Who's the leader of the military?" The anchor answered, "Hosni Mubarak," and the expert said, "He's your next president."
Two things struck me about that. First, how naive we are about what constitutions are and what they mean around the world. And the second thing, the reason for the first, is how much reverence we have — in the United States and very few other countries — for this document.
Many things are miraculous about the U.S. Constitution. The first is that, somehow, on this edge of the civilized world two and a half centuries ago, there could have been a collection of such political geniuses as to have actually written it.
The second miracle is the substance of it — the way that the founders, drawing from Locke and Montesquieu and the Greeks, created an extraordinary political apparatus that to this day still works and that has worked with incredible success for nearly a quarter of a millennium.
But the third miracle, and the one that I think we appreciate the least, is the fact of the reverence that we have for it. This reverence is so deeply ingrained that we don't even see it; we just think it's in the air that we breathe. But it is extraordinarily rare. It exists in only a handful of countries. For almost all of the world, it is completely alien.
Consider the oath of office that we take for granted. Whenever we bestow upon anyone the authority to wield the power of the state over free citizens, we make them swear to protect not the people, not the nation, not the flag, but the Constitution of the United States. A piece of paper. Of course, it stands for the pillars of the American experiment itself: the ideas, the structures, the philosophy that define a limited government with enumerated powers, whose mission is to preserve liberty and individual rights …
SUGGESTED READING:
JENNY BETH MARTIN/TEA PARTY PATRIOTS:
Hill: Jenny Beth Martin: Congress Must Pass the Penny Plan
COURTS:
Politico: Senate Judiciary Cancels Nomination Hearings Over Flake's Mueller Stand
Hill: Senate Panel Cancels Votes On Trump Court Picks Amid Flake Standoff
Politico: Senate Moves Forward With Controversial Trump Judge Pick
USA Today: Mike Pence Casts Deciding Vote In Thomas Farr Judicial Nomination
Axios: Senate Republicans Delay Farr's Confirmation Vote
PJM: Adams: Kavanaugh 2.0: Smears Against Court Nominee Tom Farr
RC: Farr Nomination Sunk After Tim Scott Announces Opposition
Politico: Tim Scott Sinks Trump's Judicial Nominee
CRIMINAL JUSTICE:
WaPo: Two Republican Senators Engage In War Of Words Over Criminal Justice Bill
Hill: Divisions In GOP May Leave Trump Priority In Senate Limbo
NRO: What's Really In Criminal Justice Reform Bill
NRO: The Truth About The First Step Act
FARM BILL:
AP: Farm Bill Scraps New Work Requirements
Politico: Farm Bill Deal Blocks Major GOP Food Stamp Overhaul
McClatchyDC: House GOP Loses Farm Bill Fight For Tougher Work Requirements For Food Stamp Recipients
FBI/DOJ:
Politico: Senate Democrats Sue To Block Whitaker From Serving As Acting AG
LA Times: House GOP Issues Subpoenas To Comey, Lynch
WSJ: House GOP Issues Subpoenas To Comey, Lynch
WaPo: Comey Asks Judge To Stop Congressional Committee's Bid To Compel His Private Testimony
Hill: Comey Reaches Agreement with Republicans for Testimony
IMMIGRATION:
Politico: Troops At US-Mexico Border To Start Coming Home
Politico: Stalemate On Trump's Wall Amid Threat Of Shutdown
WaPo: Deal With Mexico Paves Way For Asylum Overhaul At US Border
AP News: Incoming Mexican Government: No Deal To Host US Asylum Seekers
Daily Caller: Border Agents: Rock Throwing Migrants Pushed Women And Children To Front Of The Horde
Politico: Shutdown Fight Over Border Wall Nears
NRO: Obama Used Tear Gas At The Border Too
WT: Obama Administration Used Tear Gas At Border
NYT: Trump Tells Republicans He Won't Budge On Wall, Raising Odds Of Shutdown
Politico: Trump: 'I Don't Do Anything…Just For Political Gain'
WaPo: Democrats Reject New GOP Plan To Pay For Trump's Wall
Hill: Schumer Floats Stopgap Spending Bill Amid Border Wall Fight
Hill: Border Wall Bickering Raises Odds of a Shutdown
Politico: Dems Snipe at Each Other in Border Wall Fight
LEADERSHIP:
RC: 16 Pelosi Opponents Sign Letter Saying They Won't Vote For Her For Speaker
Politico: Pelosi's Bid For Speaker Imperiled As Public Opposition Grows
WaPo: Pelosi Sidelines Opponent, Wins Praise From Obama Amid Speakership Fight
Hill: Problem Solvers Dems 'We Cannot Support Pelosi ' For Speaker At This Time
Hill: Intrigue Surrounds Nancy Pelosi Vote
Hill: How Voting Present Could Secure the Speakership for Nancy Pelosi
Politico: Jordan, Meadows Do Awkward Dance In Race For Oversight Post
RC: Jim Jordan Will Not Be Top Republican On Judiciary Committee
Politico: Jordan To Lead Oversight Committee; Collins To Lead Judiciary
OBAMACARE:
DS: A Judge Will Likely Rule Against ObamaCare. Here's What Should Happen Next
MC: Majority of Voters Back National Health Plan — Unless It's Called 'Single Payer'
Hill: Ocasio-Cortez: 'Frustrating' That Lawmakers Oppose 'Medicare for All' While Enjoying Cheap Government Insurance
RUSSIA HOAX:
Hill: Trump Submits Written Answers To Mueller
NYT: Trump Wanted To Order Justice Department To Prosecute Clinton And Comey
WaPo: Mueller Says Manafort Lied After Pleading Guilty, Should Be Sentenced Immediately
WE: Manafort Secretly Met Julian Assange Of Wikileaks In 2013, 2015 And 2016 Report
The Guardian: Manafort Held Secret Talks With Assange In Ecuadorian Embassy
Politico: Mueller Protection Bill Could Get Senate Vote
WSJ: Mueller's Team Says Manafort Lied About Business Dealings In Ukraine
WaPo: Trump's Night Owl Calls To Roger Stone In 2016 Draw Scrutiny In Mueller Probe
BuzzFeed: The Trump Organization Planned To Give Putin The $50 Million Penthouse In Trump Tower Moscow
Hill: Trump Defends Potential 2016 Russian Deal 'Business Was 'Very Legal & Very Cool'
WaPo: 'Individual 1': Trump Emerges As Central Subject Of Mueller Probe
FOX: Penn: The Mueller Investigation Has Come Up Empty on Russia — You Won't Believe What's Coming Next
DC: Here's What To Make of the Jerome Corsi-Roger Stone Saga
Hill: Trump's Mueller Problems Deepen, Worrying Allies
Hill: Solomon: Trump, Russia and Lessons from the Mob: Did 'Godfathers' Steer Collusion Probe?
WSJ: Trump Tower Moscow? It Was the End of a Long, Failed Push To Invest in Russia
USAT: Trump Presidency Could Hinge on Whether He Knew of Plan To Give Penthouse to Putin
SPENDING:
Hill: Five Things To Watch As Congress Braces For End Of Year Shutdown Fight
Axios: Report: Trump Wants To Cut Deficit But Still Demands Pricey Spending
WSJ: Democrats Tie Support For Spending Bill To Mueller Probe
WaPo: Trump Demands Action To Reduce Deficit And Pushes New Deficit Spending
Politico: Trump Assents to Shutdown Delay
STAFFING:
CNN: Young, Rich And Loyal: Nick Ayers Could Be Trump's Next Chief Of Staff
TAXES:
Politico: House Republicans Unveil Giant Tax Package
Hill: GOP Chairman Releases Year End Tax Package
TRADE:
Hill: Trump, Xi Agree to 90-Day Tariff Pause Citing Progress on Trade Disputes
RC: Trump, China's Xi Agree to End Trade and Tariff Standoff
2020:
HuffPo: Trump Is Still Favorite To Win In 2020 – Just Look At The Midterm Map
Politico: Beto O'Rourke Blows Up The 2020 Democratic Party
Politico: Warning Signs Mount For Trump's Reelection Bid
WaPo: House Results Underscore That What's Good For Trump Isn't So Good For The GOP
Politico: Alabama GOP: Sessions Not Guaranteed To Win Back His Old Seat
CNN: The Race To Control The Senate In 2020 Has Already Started
Hill: The Five Most Competitive Senate Races Of 2020
NYT: The Suburbs Are Changing, But Not In All The Ways The Liberals Hope
Hill: Ryan Casts Doubt On 'Bizarre' California Election Results
WaPo: Non-Partisan Redistricting Sought In Virginia As GOP Continues Defense Of Map
SFC: California's Late Votes Broke Big for Democrats. Here's Why the GOP Was Surprised.
Breitbart: Blue State Blues: Democrats Stole the Election in California — Legally, Through 'Ballot Harvesting'
MISCELLANEOUS:
WSJ: Art Of The Deal: No Matter Who Becomes Speaker Of The House Next Year, The President Enjoys A Remarkable Political Opportunity
WaPo: Trump Administration Officials Suggested Sharing Census Responses With Law Enforcement Court Documents Show
NBC News: Democrats Won Popular Vote By Largest Midterm Margin Since Watergate
WaPo: What Trump Got Wrong About Saudi Arabia's Role In Global Oil Markets
Hill: Democrats Make Legislative Gains Over GOP In Redistricting Battle
CNN: Trump Threatens To Declassify 'Devastating Documents' If Democrats 'Want To Play Tough'
Hill: Graham Threatens To Withhold Vote Until CIA Briefs Senate On Khashoggi Killing
Politico: GOP Unloads On Flake
Daily Caller: Google Employees Debated Burying Conservative Media In Search
Hill: Congress Needs To Strengthen Scientific Reproducibility Standards
WaPo: Krauthammer: The Enduring Miracle of the American Constitution