Tea Party Patriots Citizens Fund Weekly Report from Washington for 11/6/17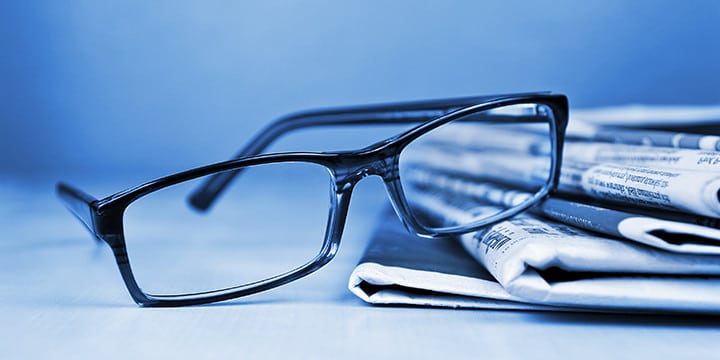 CALENDAR:
The House will return Monday, with first votes set for 6:30 PM. The House is scheduled to hold its last vote no later than 3 PM Thursday. The Senate also returns on Monday, with the first vote set for 5:30 PM.
LAST WEEK ON THE HOUSE FLOOR:
On Thursday, October 26, the House took up H.Con.Res. 71, establishing the congressional budget for the U.S. Government for fiscal year 2018 and setting forth the appropriate budgetary levels for fiscal years 2019 through 2027. This was a vote on the Senate-passed budget resolution, and its passage meant that there was no need to go to conference to work out differences between the House-passed budget and the Senate-passed budget. By simply putting the Senate-passed budget resolution directly on the floor of the House, with no amendments, and then passing it, the House bypassed the need for a conference committee.
The budget resolution passed by a vote of 216-212, and thus was unlocked the key to using the reconciliation process to pass tax reform through the Senate. Because debate is limited to 20 hours in the Senate, the minority party has no way of filibustering the bill, and that means it can pass with a simple majority. Twenty Republicans voted against the resolution, registering their objection to a portion of the tax reform bill.
One week later, on Thursday, November 2, the House considered H.R. 849, the Protecting Seniors Access to Medicare Act. This bill terminates ObamaCare's Independent Payment Advisory Board – the infamous IPAB – which has the authority to unilaterally change Medicare policy that could ultimately reduce seniors' access to healthcare. The bill passed by a vote of 307-111, with no Republicans voting against it and 76 Democrats crossing party lines to vote with the majority.
Then the House took up H.R. 3922, the CHAMPIONING HEALTHY KIDS act, also known as the reauthorization bill for the Children's Health Insurance Program (CHIP). The bill extends CHIP for five years, extends community health centers for two years, and provides another two year extension for other public health programs. The bill passed by a vote of 242-174.
And then they were done.
THIS WEEK ON THE HOUSE FLOOR:
The House will return Monday evening, and will consider five bills concerning veterans under Suspension of the Rules.
On Tuesday, the House will consider 11 more bills under Suspension of the Rules, all but two of which concern veterans.
On Wednesday and Thursday, the House is scheduled to consider H.R. 3043, the Hydropower Policy Modernization Act of 2017 and H.R. 2201, the Micro Offering Safe Harbor Act.
LAST WEEK ON THE SENATE FLOOR:
Beginning on Thursday, October 26, the Senate went on a judicial confirmation spree of sorts. That day, the Senate confirmed Scott Palk to be a U.S. district judge. Over the course of the next week, the Senate confirmed one more federal district judge and four more Circuit Court judges, thereby bringing from seven to 13 the number of federal judges confirmed by the Senate.
Then the Senate confirmed by voice vote a ton of ambassadorial nominations – 16, by my count – and more State Department Assistant Secretaries and similar executive branch nominees.
THIS WEEK ON THE SENATE FLOOR:
The Senate will come back into session on Monday and will resume consideration of Steven Engel to be an Assistant Attorney General. At 5:30, the Senate will vote to invoke cloture on that nomination.
On Tuesday, the Senate will more to a roll call vote on the confirmation of John Gibson II to be Deputy Chief Management Officer of the Department of Defense.
Through the remainder of the week, the Senate will consider at least three more nominations.
AT&T-TIME WARNER MERGER:
On Thursday, the Wall Street Journal reported that the Department of Justice is preparing a potential lawsuit challenging AT&T's planned takeover of Time Warner if the government and the two companies cannot reach an agreement. Followers of the potential $85 billion merger note that this is standard practice for the Department of Justice, and still believe the deal will go through in the end – but maybe with some strings attached.
CLINTON EMAILS:
On Tuesday, October 24, the chairmen of the House Judiciary and Oversight and Government Reform Committees announced a joint investigation into how the FBI handled the 2016 investigation of Hillary Clinton's use of a private email server when she was Secretary of State. No hearings have yet been scheduled.
IMMIGRATION:
On Tuesday, October 24, Huffington Post reported that Speaker Ryan, meeting with members of the Republican Study Committee, had told them he anticipated that legislative language addressing the so-called "Dreamers" would likely be included in the upcoming December omnibus spending bill.
Nine days later, President Trump hosted several GOP Senators at the White House for a meeting on immigration, and told them he did not want to see DACA language in the omnibus package or in other so-called "must pass" legislation like the upcoming CHIP reauthorization.
Democrats, meanwhile, continue to insist on inclusion of language protecting the Dreamers in the omnibus package, and have threatened to withhold their votes and force a government shutdown if they don't get what they want. Stay tuned.
IRS TARGETING SCANDAL:
On Wednesday, October 25, the Washington Times reported that lawyers in one of the lawsuits against the IRS finally found the smoking gun – an email from an IRS official acknowledging while the targeting was going on that tea party and conservative groups were being targeted for their political beliefs.
The April 1, 2011 email from Elizabeth C. Kastenberg, an official in the IRS' Exempt Organizations division, read as follows: "These cases are held back primarily because of their political party affiliation rather than specifically any political activities." That, of course, totally undercuts Lois Lerner, who insisted that IRS agents who were holding back applications "didn't do it with a higher level of review" and "didn't do this because of any political bias."
But it turns out that wasn't the biggest news of the day on the IRS targeting scandal. Later that day, the Department of Justice declared a victory of sorts for the tea party movement when it announced it had reached agreements with tea party groups that had sued the government over the IRS targeting scandal. The agreements have yet to be approved by a judge.
Said Attorney General Jeff Sessions, "There is no excuse for this conduct. Hundreds of organizations were affected by these actions, and they deserve an apology from the IRS. We hope that today's settlement makes clear that this abuse of power will not be tolerated."
In one of the two cases that were settled – the one filed in Washington, DC, with 41 plaintiffs – the IRS offered an apology. "The IRS admits that its treatment of Plaintiffs during the tax-exempt determination process, including screening their applications based on their names or policy positions, subjecting those applications to heightened scrutiny and inordinate delays, and demanding some Plaintiffs' information that TIGTA determined was unnecessary to the agency's determination of their tax-exempt status, was wrong. For such treatment, the IRS expresses its sincere apology," wrote the IRS in court documents.
The second case, filed in Ohio, was a class action lawsuit involving 428 members of the affected class. In that lawsuit, the proposed consent decree calls for a payment of $3.5 million to the class members.
On Thursday, October 26 – the day after the two agreements were announced – President Trump announced his appointment of Assistant Treasury Secretary David Kautter as Acting Commissioner of the IRS, to serve in the position that will be vacated by departing IRS Commissioner John Koskinen, whose term of office expires next week.
JUDICIARY:
The Senate is still sitting on 43 more judicial nominees, and there are almost 100 more judicial vacancies waiting for nominees to fill them.
OBAMACARE:
As predicted, on Wednesday, October 25, federal district judge Vince Chhabria denied a motion by 18 states and the District of Columbia that would have forced the Trump Administration to continue making illegal and unconstitutional Cost Sharing Reduction payments to health insurers.
PERSONNEL:
On Thursday, November 2, President Trump announced his intent to nominate Federal Reserve Governor Jerome "Jay" Powell to serve as Chairman of the Federal Reserve System when current Chairwoman Janet Yellen's term of office expires in February.
Powell is a squishy Republican who was appointed to the Fed board by President Obama in 2012, after having served as a Treasury Department undersecretary during the administration of President George H.W. Bush.
He was opposed by 20 GOP Senators during his confirmation vote to his current position on the Fed board, and is seen as only slightly to the right of Chairwoman Yellen.
RUSSIA PROBE:
Last Monday, we learned that Special Counsel Robert Mueller had indicted former Trump Campaign Chairman Paul Manafort and his right-hand man, Rick Gates. We also learned that former Trump Campaign volunteer foreign policy advisor George Papadopoulos had cut a plea deal with Mueller.
The two events are significant for different reasons.
The Manafort and Gates indictments are for actions taken by the two defendants long before either one of them had gone to work for the Trump campaign. In fact, their actions took place before there even was a Trump campaign, and had nothing whatsoever to do with the Trump campaign. Essentially, the two are accused of making tons of money working for the political party that ran Ukraine for a number of years, failing to register as agents of this foreign interest, laundering $18 million in payments, and then using the funds to finance a "lavish lifestyle" without paying taxes on the funds – though, for some reason, the indictments do not include tax evasion.
Clearly, Mueller is attempting to squeeze Manafort and Gates into flipping against the President.
The Papadopoulos plea deal, on the other hand, is the result of actions taken by Papadopoulos with regard to his activities inside the Trump campaign – to wit, he has now acknowledged that he lied to government agents about his activities in trying to set up meetings for Trump campaign personnel, including then-candidate Trump, with Russian government officials.
Papadopoulos has become a cooperating witness, and has apparently been one since July, so there's a possibility he may have been wearing a wire in any August or September conversations with former Trump campaign officials.
And just this weekend, there are news reports that Special Counsel Mueller may be getting ready to indict former Trump National Security Advisor Michael Flynn and or his son.
TAX REFORM:
On Thursday, November 2, House GOP leaders unveiled their draft tax reform proposal. As expected, it significantly cuts both corporate and individual tax rates, while offsetting that static loss of revenue by eliminating deductions in both the corporate and individual spheres. Over the next decade, according to the official scoring, the reform proposal would be a net tax cut of $1.5 trillion, with about a trillion dollars of that going to the corporate side, and the remaining $500 billion to the individual side.
The corporate tax rate would be cut from its current 35 percent – highest in the developed world, and a real disincentive to business investment in the United States, which costs us jobs and keeps wages lower than they would be otherwise – down to 20 percent, which would make us much more competitive internationally. And some small businesses – but not all – that use pass-through income would see their rates drop from the current 39.6 percent down to 25 percent.
Not surprisingly, big business – as represented by the U.S. Chamber of Commerce and the Business Roundtable – supports the draft legislation. But many smaller businesses – as represented by the National Federation of Independent Business – oppose the current draft of the legislation, because not enough of them would receive the benefit of the 25 percent rate.
On the individual side, the current seven tax brackets would be shrunk to four, set at 12 percent, 25 percent, 35 percent, and 39.6 percent. Most, but not all, taxpayers would see a cut in their tax rates. The standard deduction would be virtually doubled, but personal exemptions would be eliminated.
And the death tax is restricted further for the next six years, with a doubling of the current threshold to $11 million, and is eliminated entirely after six years.
In order to offset the loss of revenue, the reform proposal eliminates or restricts many deductions. The mortgage interest deduction, for instance, which currently allows a deduction for mortgage interest up to $1 million, would be halved, to $500,000. That's got both the National Association of Homebuilders and the National Association of Realtors opposed to the current draft, because they believe it will negatively impact the housing industry.
The current deduction for state and local taxes – which has the effect of taking money from lower- and middle-income taxpayers in fiscally frugal states and subsidizing higher-income taxpayers in big-spending states – would be restricted, so that up to $10,000 in property taxes could be deducted, but not state and local income or sales taxes.
Rep. Tom Rice of SC is trying to get an amendment added during the markup session this week that would address concerns generated by current law treatment of contractors who work for companies like Uber, Postmates, and GrubHub. His amendment – actually a stand-alone law he's drafted, called the NEW GIG Act, sponsored in the Senate by John Thune of SD – would end the Obama Administration's attacks against the business model of the gig economy by making clear that these workers are classified properly as "contractors," and not "employees," and easing their tax filing burden by allowing for withholding of estimated taxes on their 1099 forms. That seems to make sense, and it could provide billions of dollars in tax revenue that can be used to offset rate cuts elsewhere.
I'm not going to go further into the details for a simple reason – what was released on Thursday is not what's going to be voted on two weeks from now. In fact, that draft legislation lasted less than 24 hours before House Ways and Means Chairman Kevin Brady introduced on Friday his "chairman's mark," the committee chairman's official draft of the legislation to be amended during this week's coming markup session. And even that chairman's mark, we are told, is going to be amended further before the House Ways and Means Committee starts its markup session today.
If House Republicans keep to the schedule they've laid out, we expect that Ways and Means Committee markup will run from Monday through Thursday, so that the full House can vote on the legislation next week, and they can be done with their bill before the Thanksgiving break.
Meanwhile, there will be a separate bill on the Senate side. Unlike the ObamaCare repeal exercise – where the Senate did not have its own bill come out of committee, but instead merely offered amendments drafted in the Majority Leader's office to the bill that came out of the House – the Senate Finance Committee will draft its own tax reform plan for consideration by the Senate. We expect to see that draft legislation released after the House Ways and Means Committee markup is done.
One other item of note – both House and Senate GOP leaders are coming under pressure from President Trump to include repeal of ObamaCare's individual mandate in the tax reform reconciliation bill to come. Many conservatives, including Senators Ted Cruz, Ron Johnson, and Tom Cotton, along with House Freedom Caucus Chairman Mark Meadows and former Chairman Jim Jordan, think you could kill three birds with one stone:
First, repealing the mandate would, according to the CBO's last score, lead to 15 million fewer people having health insurance. That would translate into somewhere between $300 billion and $400 billion in savings over the next decade, because fewer people with ObamaCare means less paid out in government subsidies under ObamaCare. When the CBO last scored the prospect, they said it would save the government $416 billion over ten years; there are indications, though, that a new CBO score on the matter might show significantly smaller savings.
Second, repealing the individual mandate now would make the next attempt at ObamaCare repeal somewhat easier, because those who want to repeal ObamaCare would have already taken the political hit for the expected loss of coverage. Remember, the squishy Senate Republicans who were problematic on ObamaCare repeal were problematic precisely because they didn't want to vote for something that could be portrayed as causing a loss of coverage for so many people. So by repealing the individual mandate now, that means the CBO coverage baseline is reduced, which would make the next repeal attempt a somewhat simpler exercise, politically, because they wouldn't be seen as "taking coverage away" from anyone – they would have already done so in the tax bill.
Third, that $300-$400 billion in savings could be used to offset further rate cuts.
Of course, going back to number two – the reduction in the coverage baseline – would make passing tax reform harder in the Senate. As Ways and Means Chairman Brady pointed out, the Senate has yet to put together any proposal that can get to 50 votes, so including repeal of the individual mandate in the tax bill may not be a good idea.
Nevertheless, he has asked CBO for an updated score on repeal of the individual mandate, and will likely decide this week with House GOP leaders whether or not it should be included in the bill before it goes to the floor.
URANIUM ONE:
On Friday, three House Republicans – Matt Gaetz, Andy Biggs, and Louie Gohmert – introduced House Resolution 606, expressing the sense of the House that Special Counsel Mueller should resign his position as Special Counsel.
And in an appearance on FOX News Sunday yesterday, SC GOP Senator Lindsey Graham said the Department of Justice should appoint another special counsel to investigate Hillary Clinton over her ties to Russia and her campaign's use of Fusion GPS to assemble the fabled "Trump Dossier."
Said Graham, "I think we need a special counsel to investigate the Fusion GPS episode between the Democratic Party, Mr. Steele and Russian operatives." He later added, "I think we need a special counsel to investigate the Uranium One episode where thousands of dollars were given to the Clinton Global Fund and to former President Bill Clinton from groups tied to Russia."
SUGGESTED READING:
JENNY BETH MARTIN/TEA PARTY PATRIOTS:
Hill: Jenny Beth Martin: The House Needs To Pass The Senate's Budget And Move To Tax Reform
Hill: Jenny Beth Martin: No Room For Amnesty In Our Government Spending Bill
WT: Jenny Beth Martin: Congress Must Review Military Women Policies
WT: Jenny Beth Martin: What's at Stake in the Virginia Attorney General Race
Axios: Jenny Beth Martin: Trump Should Stay Out Of Mississippi
Breitbart: Tea Party Patriots Jenny Beth Martin On 2018 MS Senate Race:' I hope The President Just Stays Out'
US News: Can Conservative Anti-Establishment Candidates Win In 2018?
Sacramento Bee: California Republicans Embrace Donald Trump
Reuters: Consumer Groups Join Conservatives Against AT&T Deal For Time Warner
Townhall: Tea Party To Trump: Don't Endorse Senator Wicker In Mississippi
CNN: Conservative Groups To McSally: Stay Out Of Arizona's Senate Race
AGENDA:
RC: House Volleys CHIP Measure to Senate
AT&T-TIME WARNER:
WT: Jenny Beth Martin: DOJ Must Carefully Review AT&T-Time Warner Merger
WSJ: U.S. Weighs Suit Against AT&T's Deal for Time Warner
USAT: AT&T-Time Warner Merger May Face Justice Department Anti-Trust Suit
CLINTON EMAILS:
Hill: House GOP Leaders Open Probe Into FBI's Handling Of Clinton Investigation
Politico: House GOP Opens Probe Into DOJ's Clinton Investigation
Politico: House GOP Launches Probes Into Clinton, Obama Controversies
IMMIGRATION:
HuffPo: Paul Ryan Tells Conservatives DACA Will Be Part Of Spending Deal
Politico: Supreme Court Completes Punt In Travel Ban Cases
WE: Trump Administration Challenges Federal Judge's Decision To Block Newest Travel Ban
Politico: Trump To Meet GOP Senators On DACA Fix
Politico: Dreamer Fix Shouldn't Be In Deal To Avoid Shutdown, Trump Tells Senators
IRS TARGETING SCANDAL:
WT: IRS Agent's Email Says Groups Were Targeted 'Primarily Because of Their Political Party Affiliation'
WT: Trump Administration Officially Apologizes For IRS Tea Party Targeting
WaPo: Justice Department Agrees To Settle Lawsuits Over IRS Scrutiny Of Tea Party Groups
Fox News: Trump DOJ Settles Lawsuits Over Tea Party Targeting By Obama's IRS
Reuters: Justice Department Settles with Conservative Groups over IRS Scrutiny
Cincinnati: IRS Settles Tea Party Cases For Millions And An Apology
WT: Tea Party Groups Targeted By IRS Get $3.5 Million Settlement
NYT: Justice Department Settles With Tea Party Groups After IRS Scrutiny
JUDICIARY:
Politico: McConnell Preps Judicial Confirmation Frenzy
Breitbart: Senate Confirms Trump's Judicial Nominees Despite Democrats' Opposition
OBAMACARE:
Politico: Senate Seeking Clarity From Trump On ObamaCare Deal
Hill: Judge Won't Force Trump To Keep Making ObamaCare Payments
AP News: Trump Administration Proposes Health Law Benefit Changes
PERSONNEL:
Lab. Equipment: NASA Administrator Nominee To Get Hearing At Senate Committee Hearing Amid Opposition
Hill: Trump USDA Pick Linked To Mueller Probe Withdraws Nomination
Hill: Trump Names Powell As Chairman Of The Federal Reserve
Bloomberg: Here's What You Need To Know About Powell's Fed Chair Selection
RUSSIA PROBE:
WaPo: Clinton Campaign, DNC Paid For Research That Led To Russia Dossier
WT: FEC Complaint Accuses Clinton Campaign, DNC of Violating Campaign Finance Law with Dossier Payments
Law Newz: FEC Complaint Says Clinton Campaign, DNC Violated Law Over Trump Dossier
Hill: FBI Informant In Obama Era Russian Nuclear Bribery Cleared To Testify Before Congress
Hill: GOP Seizes On New Clinton Revelation
WSJ: Democrats, Russians And The FBI
Politico: Ryan: FBI To Give Congress Dossier-Related Documents
Hill: Conservative Site Funded Project That Led To Trump Dossier
NYT: Conservative Site First Funded Anti-Trump Research By Firm That Later Produced Dossier
Hill: Clinton, Trump And The Russia Dossier: What You Need To Know
NRO: A Bipartisan Dossier Of Collusion
Reuters: White House Chief Of Staff Calls For Special Counsel To Probe Democrats
Reuters: Ex-British Spy Paid $168,000 For Trump Dossier, US Firm Discloses
Hill: Uranium One Deal Led To Some Exports To Europe, Memos Show
Politico: Clinton Defends Campaign Funding Of Research In Steele Dossier
WSJ: The FBI's Political Meddling
Hill: Manafort Indicted On 12 Counts, Surrenders To The FBI
Hill: Trump On Manafort Indictment: ' This Was Years Ago'
Daily Wire: Breaking: Former Trump Foreign Policy Advisor Cuts Plea Deal, Admits Russians Offered To Funnel 'Dirt' on Hillary
Politico: Tony Podesta Stepping Down From Lobbying Giant Amid Mueller Probe
NRO: Paul Manafort Indicted: What It Means
Politico: The Definitive Trump – Russia Timeline Of Events
WaPo: Upstairs At Home With The TV On, Trump Fumes Over Russia Indictments
NYT: Trump Campaign Got Early Word Russia Had Democrats Emails
Hill: How Young Trump Aide Became Key Player In Russia Probe
Daily Caller: George Papadopoulos's Fascinating Link To The Trump Dossier
NYT: Trump And Sessions Denied Knowing About Russian Contacts. Records Suggest Otherwise
TAX REFORM:
WaPo: Trump Pledges No Change To Your 401K In His Tax Cut Plan
WaPo: Trump's Promises Narrow GOP's Options On Tax Bill
Politico: House To Vote Thursday On Senate Budget
WE: Republicans Threaten To Block Budget Passage Over Local Deductions
IBD: This Is Rich: Democrats Fight To Protect A $1.8 Trillion Tax Break That Benefits The Top 1%
IBD: Surprise! It's Not The GOP's Middle Class Tax Cuts That Will Benefit The Middle Class
Hill: Ryan: Tax Bill Coming Next Week
Politico: House Republicans Gear Up For Imminent Tax Bill Roll Out
Forbes: Salt Sticking Points Shouldn't Keep GOP From Passing The Budget
Politico: GOP Leaders Scramble For Tax Deduction Fix Before Budget Vote
Hill: House Adopts Senate Budget, Takes Step Toward Tax Reform
Politico: House Narrowly Passes Budget – Setting Up Mammoth Tax Fight
Hill: GOP Plans Tax Blitzkrieg
Politico: Ryan Loses Key Ally On Tax Reform After Switch On Benefits For Homeowners
Bloomberg: House Tax Writer Gives Ground On A State And Local Tax Break
Politico: House GOP Tosses Conservative Playbook In Bid For Tax Reform
Hill: Senate GOP: We Are Unified On Controversial Tax Policy Change
Politico: House GOP Struggles To Unite On Tax Bill
Hill: GOP To Delay Release Of Tax Bill
Politico: GOP Unity (For Now) On House Tax Plan
NYT: Republican Plan Delivers Permanent Corporate Tax Cut
Breitbart: Republican Tax Plan Cuts Middle Class And Corporate Taxes, Leaves Retirement Savings Safe
Politico: Senate Littered With Tax Reform Land Mines
Politico: The GOP's Hidden 46% Tax Bracket
Politico: Conservatives Push To Repeal ObamaCare Mandate in Tax Package
Hill: GOP Predicts Few Defections on Tax Vote
WaPo: Trump Personally Pushing GOP Leaders To Use Tax Bill To Undermine ObamaCare
WaPo: Using Tax Legislation To Overhaul ObamaCare Still 'Being Discussed,' Ryan Says
Hill: Tax Bill Raises Red Flags for Senate GOP
Politico: Who Pays More Under the Trump-House GOP Tax Plan?
URANIUM ONE:
RC: House Republicans Call Upon Mueller To Resign As Special Counsel
Breitbart: House Republicans Introduce Resolution Calling on Special Counsel Robert Mueller To Step Down
NYP: Graham Calls for Special Counsel To Probe Clinton Russia Ties
MISCELLANEOUS:
NBC News: Arizona GOP Senator Jeff Flake, Appalled By Trump, Won't Seek Re-Election
Hill: Poll: GOP Voters Want McConnell To Step Down
Breitbart: Exclusive: Freedom Works' Adam Brandon On Jeff Flake: 'If Your Electoral Strategy Is Cozying Up To Mitch McConnell, You're Done'
WITN: GOP's Flake To Retire, Speech Takes Aim At Trump
WaPo: McConnell Allies Declare Open Warfare on Bannon
Politico: John Boehner Unchained
WSJ: Toomey's 'Guidance' Repeal Guide
CNN: 'Kill Them All' — Russian Linked Facebook Accounts Called For Violence