Tea Party Patriots Citizens Fund Weekly Report from Washington for 11/18/18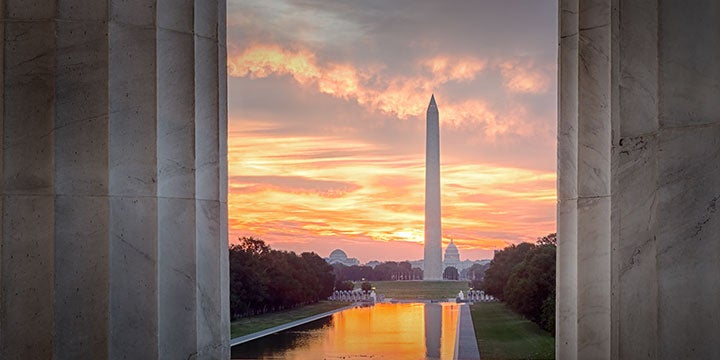 CALENDAR:
The House and Senate are both out of session for Thanksgiving. The Senate will return on Monday, December 3, and the House will return on Tuesday, December 4.
LAST WEEK ON THE HOUSE FLOOR:
The House returned to work on Tuesday, and passed a bill under Suspension of the Rules. Then, also under Suspension, the House agreed to concur in the Senate amendment to H.R. 2615, the Gulf Islands National Seashore Land Exchange Act.
On Wednesday, the House passed the Rule for H.R. 6784, the Manage Our Wolves Act.
On Friday, the House passed H.R. 5787, the Strengthening Coastal Communities Act, and then passed H.R. 6784, the Manage Our Wolves Act.
THIS WEEK ON THE HOUSE FLOOR:
The House is in recess this week.
LAST WEEK ON THE SENATE FLOOR:
The Senate also returned to work on Tuesday. On Wednesday, the Senate voted to invoke cloture on the nomination of Michelle Bowman to be a member of the Board of Governors of the Federal Reserve System. On Thursday, the Senate voted to confirm her to that position, by a vote of 64-34.
Also on Thursday, the Senate voted by 77-21 to table a Motion to Discharge S.J.Res. 65, a joint resolution relating to the disapproval of the proposed export to the Government of the Kingdom of Bahrain of certain defense articles and services.
THIS WEEK ON THE SENATE FLOOR:
The Senate is in recess this week.
TPPCF ELECTION UPDATE:
As of this writing, Democrats have flipped at least 38 seats in the House, and will control at least 233 seats in the 116th Congress, while Republicans will control at least 199. There are still three races left to be called, and they are all Republican-held seats in the 115th Congress, so if any of them go to the Democrats, that would add to their total net. They are: 
GA-07, where GOP incumbent Rob Woodall leads his opponent by about 900 votes, or .4 percent
TX-23, where GOP incumbent Will Hurd leads his opponent by about 1,150 votes, or .5 percent
UT-04, where GOP incumbent Mia Love leads her opponent by 419 votes, or .2 percent.
You'll recall that at this time last week, we still had eight contests left to be called. In each of the four races that were called last week, the Republican candidate lost:
Incumbent Republican Jeff Denham lost in CA-10.
Republican Young Kim lost in CA-39.
Incumbent Republican Mimi Walters lost in CA-45.
Incumbent Republican Tom MacArthur lost in NJ-03.
Incumbent Republican Bruce Poliquin lost in ME-02, though he is suing to have the election results overturned, arguing that Maine's "second choice" ballot format – which has never before been used in a House race – is unconstitutional.
On the Senate side, there were three races left to be called – the contests in Arizona, Florida, and Mississippi.
Arizona has since been called for Democrat Kyrsten Sinema over Republican Martha McSally. That represents a pickup for Senate Democrats.
Florida continues on through a hand recount, and the funny business continues. The most recent shenanigans included Broward County finishing its recount before the Thursday afternoon deadline, but failing to upload the results in time – they missed by two minutes. Consequently, the new results will not be the official results, and the original results will be the official results. Why do I refer to that as "shenanigans?" Because the new results actually showed a widening of the margin between Republican Rick Scott and incumbent Democrat Bill Nelson. So by failing to upload the results of the machine recount in time, Broward County election officials effectively did a favor for Senator Nelson.
Did they do it deliberately? I don't know, and I can't say. All I can do is point out that in this case, an error by Democrat election officials had the result of benefiting the Democrat candidate.
But on Sunday afternoon, after two recounts, Bill Nelson finally conceded the race to Rick Scott. So that's another pickup for the Republicans, meaning they're up two so far.
The third outstanding race is the Mississippi race for the U.S. Senate, where incumbent Republican Cindy Hyde-Smith and Democrat Mike Espy will face each other in a runoff on November 27.
Under normal circumstances, this runoff would be a relatively easy victory for the GOP candidate. Democrats have not won a U.S. Senate seat in Mississippi since 1982.
But Sen. Hyde-Smith has demonstrated a penchant for foot-in-mouth disease, and she's paying a price. The organized left has money lying around that they don't know what to do with, so they're putting it on the air in Mississippi to smack her around and benefit Espy. Republicans are responding with some negative ads of their own. This should end up staying in the GOP column, but we won't know for sure for another nine days.
In the two major outstanding governor's races – in Florida and Georgia – the Democrat candidates both finally gave up. Andrew Gillum conceded the Florida governor's race to Ron DeSantis, and Stacey Abrams refused to concede, but did acknowledge that she had lost the governor's race to Brian Kemp in Georgia.
LEADERSHIP ELECTIONS:
House Republicans held their leadership elections for the 116th Congress on Wednesday. As expected, they decided to keep the same two guys at the top of the leadership – so Kevin McCarthy will be the new Minority Leader, and Steve Scalise will be the new Minority Whip. Liz Cheney was unopposed for House GOP Conference Chair, and Gary Palmer was elected to lead the House GOP Policy Committee. Given that Palmer had in a previous life founded a state-based think tank in Alabama, and was one of the founders of the State Policy Network – a network of conservative state-based think tanks – this actually made sense.
On the Senate side, Republicans also held leadership elections. Majority Leader Mitch McConnell was reelected. But the number two man, Majority Whip John Cornyn of Texas, was term-limited out of his position and was replaced by Sen. John Thune of South Dakota.
The big news on the leadership election front, of course, is whether or not Nancy Pelosi will be the next Speaker of the House. Many Democrats believe it's time for her to move on and pass the torch to a new generation of leader. She thinks otherwise. She's fighting hard to put together 218 votes in January, and I predict that when all is said and done, she'll be the next Speaker.
COURTS:
President Trump nominated a replacement for Judge Brett Kavanaugh on the District of Columbia Circuit Court of Appeals, and she's a doozy – Neomi Rao, who currently serves as the administrator at the Office of Information and Regulatory Affairs at the Office of Management and Budget. She previously clerked for Supreme Court Justice Clarence Thomas, and worked as a law professor at George Mason University, one of the great conservative law schools. This nomination is a winner.
Unless she somehow gets confirmed by the Senate before January 3 – which is highly unlikely – she's going to go through a confirmation hearing chaired by new Senate Judiciary Committee Chairman Lindsay Graham. Graham will replace Iowa Sen. Chuck Grassley, who's moving over to take over the helm at the Senate Finance Committee in the wake of the retirement of Utah Sen. Orrin Hatch.
THE LAME DUCK SESSION:
When the House and Senate return next week, they will have less than a week before the current Continuing Resolution expires on Friday, December 7. That CR is funding about 25 percent of the government, including the Department of Homeland Security, and the House and Senate still have not come to agreement over one key element – border wall funding. The House bill contains $5 billion for border wall funding, and the Senate bill contains $1.6 billion for border wall funding. And Senate Democrats so far have refused to buckle on the issue.
Senate Majority Leader Mitch McConnell and Senate Appropriations Committee Chairman Richard Shelby visited with the President on Thursday at the White House to share with him their thoughts on the matter. They essentially told him Senate Minority Leader Chuck Schumer had made clear he was not going to budge on the issue, and they would have to settle for the $1.6 billion figure, and they urged him to accept it.
On Saturday, the President told reporters, "We're talking about a border wall, we're talking about quite a big sum of money, about $5 billion … This would be a very good time to do a shutdown. I don't think it's going to be necessary, because I think the Democrats will come to their senses, and if they don't come to their senses, we will continue to win elections."
CRIMINAL JUSTICE REFORM:
On Wednesday, at a meeting at the White House, President Trump publicly announced his support for the so-called "First Step Act," a bipartisan criminal justice reform bill. Supporters of the long-stalled legislation were energized, and vowed to get the bill to the President's desk before the end of the year.
But there are a few problems – to begin, there isn't actually a bill yet. A smaller bill has passed the House, but that focused on prison reform. The Senate bill would essentially take the House bill and then add four sentencing reform provisions. They include "reducing lifetime mandatory minimum sentences after two prior felony drug convictions to at least 25 years; reducing minimum sentences after one prior conviction from 20 to 15 years; and making the Fair Sentencing Act retroactive. It would also expand an existing safety valve for mandatory minimum sentencing that would not apply retroactively," according to The Hill.
At least two Republican Senators remain opposed to the legislation – Tom Cotton of Arkansas, and John Kennedy of Louisiana.
And there's a larger problem – timing. The Senate is currently scheduled to leave town on December 14, less than two weeks after it returns next week. They've already got a government funding fight on the calendar, and Leader McConnell also wants to schedule floor time to consider the farm bill.
So on Thursday, just one day after President Trump publicly announced his support for the effort, Leader McConnell told Trump that there is not likely to be enough time to bring that bill to the floor for a vote this year. He said he estimated that the bill would eat up about 10 days of floor time, and he just doesn't have that on the schedule. If the bill had enough support, he told the President, he would bring it up next year, in the new Congress.
SUGGESTED READING:
ELECTION RESULTS:
Politico: Republicans Used Redistricting To Build A Wall Around The House. Trump Just Tore It Down
Federalist: Why Republicans Are Right To Impeach Pennsylvania's Rogue Supreme Court Justices Over Gerrymandering
Politico: Nelson Will Likely Come Up Short In Recount Battle Against Scott
Hill: Midterm Results Shake Up National Map
Politico: Federal Prosecutors Reviewing Altered Election Documents Tied To Florida Democrats
The Maven: Republicans Lost The House In The Suburbs; Here's A Way To Fix That
Hill: Dem Gains In State Legislatures Fall Short Of Wave Hopes
RC: Maine's Bruce Poliquin Loses Ranked Choice Voting
WT: Obama Appointed Judges Take Charge In Florida, Georgia
WaPo: Five Days Of Fury: Inside Trump's Paris Temper, Election Woes And Staff Upheaval
Hill: Gillum Officially Concedes in Florida Gubernatorial Race
WSJ: The Gerrymander Excuse Implodes
SLT: Rep. Mia Love Jumps Ahead of Ben McAdams by 419 Votes After Updates from Utah, Salt Lake Counties
Politico: Nelson Concedes To Put End to Bitter Florida Senate Race
AGENDA:
DS: If Trump Ended Birthright Citizenship By Executive Order He'd Be Enforcing Existing Law
WaPo: US Military Edge Has Eroded To 'A Dangerous Degree' Study For Congress Finds
WE: Grover Norquist: For 8 Years The GOP Held The Line Against Earmarks; Now Corrupt Democrats Might Bring Them Back
Hill: Left Wants A Vote On Single Payer Bill In New Congress
DS: Conservative Groups Call On Senate To Confirm Trump Nominees Before End Of Year
COURTS:
Hill: Trump Announces Kavanaugh Replacement for DC Circuit Court
Fortune: Who Is Neomi Rao? Trump's Nominee Could Replace Brett Kavanaugh on DC Circuit
CRIMINAL JUSTICE:
Hill: Trump Throws Support Behind Criminal Justice Bill
NYT: Shorter Sentences, More Judicial Leeway: What The Criminal Justice Bill Would Do
Politico: Trump Endorses Criminal Justice Bill That Divides McConnell's GOP
Hill: Time To Pass The First Step Act
Politico: Cotton, Trump At Odds On Criminal Justice Overhaul
Hill: Trump's Backing May Not Be Enough On Criminal Justice Reform
NYT: McConnell Tells Trump a Criminal Justice Bill Is Not Likely This Year
LEADERSHIP:
Hill: New Hurdle Arises To Pelosi's March To Speakership
Politico: Trump Meddles In McCarthy – Jordan Leadership Brawl
Hill: McCarthy Defeats Jordan For Minority Leader In 159-43 Vote
WaPo: Pelosi Faces Daunting Challenge In Speakers Bid As Democratic Foes Stand Firm
Politico: McCarthy Hits Hard At Dems After Winning Minority Leader Post
RC: House Republicans To Consider Changing the Way They Select Committee Leaders
OBAMACARE:
Think Progress: Supreme Court To Hear Subtle But Terrifying Threat To ObamaCare
WT: 'Reinsurance': ObamaCare Fix Wins Bipartisan Support In Senate
RUSSIA HOAX:
Politico: Flake To Oppose Trump's Judicial Picks To Protect Mueller
Hill: McConnell, Flake Clash Over Protecting Mueller Probe
WSJ: Strassel: Doubling Down on Mueller
SPENDING:
Politico: White House Looks To Jam Democrats On Border Cash
RC: Mitch McConnell Upbeat About Path Forward For Border Funding After Meeting With Trump
WaPo: GOP Leaders Aim To Avert Shutdown Over Wall Funding But Trump Makes No Promises
Hill: Trump on Border Wall Funding: 'This Would Be a Very Good Time To Do a Shutdown'
STAFFING:
WaPo: Trump Is Preparing To Remove Nielsen As Homeland Secretary Aides Say
WSJ: Trump Has Decided To Remove Homeland Security Secretary Nielsen
NYT: Melania Trump Says An Aide ' No Longer Deserves The Honor Of Serving In This White House'
Politico: GOP Pushes Trump For New Attorney General Amid Mueller Uproar
MISCELLANEOUS:
Huffington Post: Pence And Ayers
White House: Opportunity Costs Of Socialism
NYT: Delay, Deny And Deflect: How Facebook's Leaders Forged Through Crisis
Morals – Advertisers React To Facebook Report
The Federalist: Blame Inept Bureaucrats And Environmentalists For California Wildfires, Not Global Warming
WaPo: CIA Concludes Saudi Crown Prince Ordered Jamal Khashoggi's Assassination