Tea Party Patriots Citizens Fund Weekly Report from Washington for 11/12/18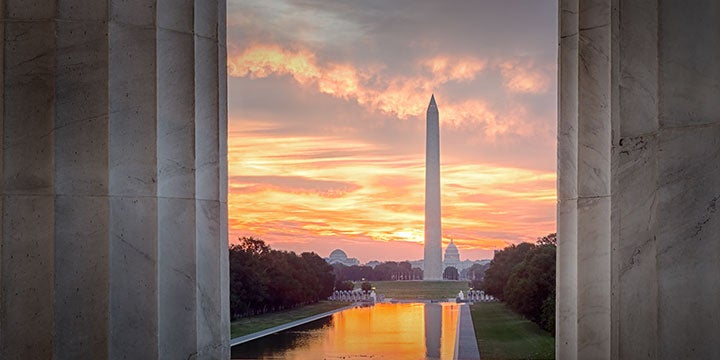 CALENDAR:
The House and Senate will return Tuesday, and are scheduled to be in session through Friday.
TPPCF ELECTION UPDATE:
Let's begin with this caveat – there are still races that have not been called, so we don't have a full and complete picture yet of everything that happened on Tuesday.
But we do know that Republicans held on to their majority in the Senate, and actually increased it. Three Senate Democrats were defeated – Mike Braun defeated Joe Donnelly in Indiana, Josh Hawley defeated Claire McCaskill in Missouri, and Kevin Cramer defeated Heidi Heitkamp in North Dakota. TPPCF endorsed both Braun and Hawley in their primaries.
But Republicans lost one of their own in Nevada, where Jacky Rosen defeated incumbent Dean Heller.
So that leaves Republicans with a net two-seat gain for right now.
There are still two contests that have not yet been called, and the numbers in both are shifting.
In Arizona, Republican Martha McSally led Democrat Kyrsten Sinema on election night, but there were still hundreds of thousands of votes outstanding in Maricopa County. As the week progressed, Sinema moved into a lead. As of this writing, Sinema leads by about 32,000 votes, or 1.5 percent. If Sinema were to hold her lead, that would represent a pickup for Democrats.
In Florida, Republican Rick Scott led on election night by about 50,000 votes, but that number, too, has dwindled as the week has gone on and new vote counts are being reported from Broward County and Palm Beach County and others. As of this writing, Scott's lead over incumbent Democrat Bill Nelson is down to about 13,000 votes, or two-tenths of one percent. A machine recount will take place automatically.
If Republicans end up holding both seats, that would represent a net pickup of one more seat, for a total three-seat gain. That would move the GOP advantage in the 116th Congress to a 54-46 majority. That three-seat pickup would be the largest Senate pickup by a GOP president in a midterm election in the last century.
Of course, that's the best-case scenario. Republicans could end up losing both Arizona AND Florida, which would leave Senate Republicans with a net one-seat gain, moving their advantage in the 116th Congress to a 52-48 majority.
And if they were to split the two races – say, losing Arizona and winning Florida – that would leave us with a 53-47 Republican majority in the 116th Congress.
Four of our TPPCF-endorsed candidates for the Senate won – Mike Braun, Josh Hawley, Marsha Blackburn, and Ted Cruz.
The news was not nearly as good on the other side of the Capitol.
Democrats recaptured the House. As of this writing, Democrats hold 228 seats, and Republicans hold 199 seats. There are 8 contests yet to be called, and every single one of them is a GOP-held seat in the 115th Congress, so any wins by Democrats would represent pickups. Currently, Democrats hold leads in three of these contests, and the GOP holds a lead in five of them. They include:
CA-10, where GOP incumbent Jeff Denham trails his opponent by about 3,200 votes, or 1.8 percent
CA-39, where GOP candidate Young Kim leads her opponent by about 2,700 votes, or 1.6 percent
CA-45, where GOP incumbent Mimi Walters leads her opponent by about 2,000 votes, or 1 percent
GA-07, where GOP incumbent Rob Woodall leads his opponent by about 900 votes, or .4 percent
ME-02, where GOP incumbent Bruce Poliquin leads his opponent by about 1,900 votes, or .7 percent
NJ-03, where GOP incumbent Tom MacArthur trails his opponent by about 3,400 votes, or 1.1 percent
TX-23, where GOP incumbent Will Hurd leads his opponent by about 1,100 votes, or .5 percent
UT-04, where GOP incumbent Mia Love trails her opponent by about 5,000 votes, or 2.4 percent, with just 79 percent reporting
Assume all those races end up right where they are right now. That would give the Democrats a 231-204 advantage in the House. That would represent a 36-seat pickup, which would make this the largest anti-GOP House wave since the 1974 midterms took place in the shadow of President Nixon's resignation in the wake of the Watergate scandal.
The two conservative House members we'll miss are Dave Brat, who lost in VA-07, and Rod Blum, who lost in IA-01. Both are members of the House Freedom Caucus.
No fewer than 18 of our TPPCF-endorsed candidates won their races for the House. They include 13 incumbents: Jody Hice, Steve King, Thomas Massie, Mark Meadows, Ted Budd, Jim Jordan, Warren Davidson, Scott Perry, Jeff Duncan, Louie Gohmert, Randy Weber, Mike Cloud, and Alex Mooney. The five freshmen members of the 116th Congress that TPPCF endorsed include Russ Fulcher, Mark Harris, Mark Green, Dan Crenshaw, and Chip Roy.'
At the state level, Republicans lost seven governorships – in Illinois, Kansas, Maine, Michigan, Nevada, New Mexico, and Wisconsin – but picked up a governorship in Alaska. And there are two contests that still have not yet been called, in Georgia and Florida. Currently, the Republican candidates lead in both states. Assuming both GOP candidates hold on, that would leave the partisan split at 27 Republican governors to 23 Democrat governors.
Further down ballot, Democrats netted more than 300 seats in the state legislatures, and flipped six legislative chambers to Democratic control. That leaves Republicans in control of 60 state legislative chambers, and Democrats in control of 39.
Democrats won a trifecta – that is, control of the governor's mansion and both houses of the state legislature – in Maine, Connecticut, Colorado, Illinois, Nevada, New Mexico, and New York last Tuesday. All told, Democrats will have total control over 13 states, while Republicans will maintain full control over 21 states.
And one other item of note at the state level – in Colorado, Michigan, and Missouri, voters passed ballot initiatives that would remove redistricting from the hands of the politicians and put it in the hands of independent redistricting commissions. Utah may end up doing the same thing, and we're waiting to see how the votes add up there.
That would put about one-third of the voters in the country in states where congressional and state legislative district maps are drawn by some means other than the legislature and the governor. The record is mixed – in many states with independent redistricting commissions, the liberals have played the game better than the conservatives, and have continued to gerrymander maps to favor liberals. California is a good example. So we need to be careful here.
So, was there a blue wave or not? I'd have to say there was. It wasn't nearly as big as the waves that hit Bill Clinton in 1994, when Democrats lost 54 seats, or Barack Obama in 2010, when Democrats lost 63 seats. But losing more than 30 seats in the House is evidence that there WAS a wave.
Look at it this way – there were 25 Republicans who held seats that were won by Hillary Clinton in 2016. We knew from the beginning of the election cycle that those seats were the first 25 seats on the Democrats' target list. They just had to be.
In those 25 seats, only three Republicans have been called as winners.
But here's the worrisome part – it wasn't just Hillary Clinton districts that fell to Democrats.
There were 20 House seats that Donald Trump carried closely, by zero to five points. Of those 20 seats, all but two fell to Democrats on Tuesday.
And keep in mind, this was achieved in an environment where there was a pretty solid GOP gerrymander in place among almost half the congressional districts in the country. Oh, and one more thing, about the gerrymander – it looks like Democrats are going to end up with about 54 percent of the seats in the House, which would track very nicely with the 54 percent of the vote for House candidates that they captured in Tuesday's elections. So they were able to overcome the gerrymander by distributing their votes in the right places. Which is another way of saying, they won an AWFUL lot of close races.
We'll have to wait to see the data on just who exactly turned out to vote in this election. But I don't need that to be able to figure out what are going to be the battleground states in the presidential election that is now less than two years away – it's going to begin with Florida, because it always does, and it will be the industrial Midwest, from Pennsylvania to Michigan to Indiana to Wisconsin, Iowa, and Minnesota. Depending on whom the Democrats select as their nominee, second-tier battlegrounds will be Arizona, Georgia, Colorado, North Carolina, and Virginia. And maybe Texas, if Democrats put Beto O'Rourke on their ticket in either spot.
LEADERSHIP ELECTIONS:
When the House GOP Conference gathers on Wednesday, they're planning to hold their leadership elections for the 116th Congress. Only members of the 116th Congress will take part, and, because Republicans will be in the minority, there will be no need for anyone to win 218 votes to capture a seat at the leadership table – a simple majority of the conference will do.
There are two announced candidates for Minority Leader – current Majority Leader Kevin McCarthy, and House Freedom Caucus founder and former chairman Jim Jordan.
No one is challenging Steve Scalise for Minority Whip.
Wyoming Republican Congresswoman Liz Cheney announced a challenge to current GOP Conference Chairwoman Cathy McMorris Rogers for the conference chairmanship the day after the election. McMorris Rogers decided not to run again, and no one else has yet announced a contest for the seat.
THE LAME DUCK SESSION:
There are really only two must-pass items on the legislative agenda for the Lame Duck session that begins on Tuesday.
On the Senate side, there are still 71 judicial nominations in the hopper that Majority Leader McConnell could choose to jam through. Of course, since Republicans will hold and actually expand their majority in the next congress, it's not a case of "use it or lose it." If they don't get those 71 judicial nominees confirmed before the New Year, they can be confirmed early next year.
That leaves the real must-pass – the appropriations bill to fund the roughly 25 percent of the federal government not already fully funded for the 2019 fiscal year. That includes the Department of Homeland Security. You'll recall that before the House left town to campaign back in September, the House passed a Continuing Resolution that funded that portion of the government until December 7.
There were no funds for construction of the border wall in that temporary funding bill. Both Leader McConnell and Speaker Ryan convinced President Trump that if he would sign the CR without wall funding, they would make wall funding their priority for the Lame Duck session. He agreed, and trusted them.
Now they both say they're going to try to get the Democrats to agree to include $5 billion for border wall funding in the mini-bus appropriations bill they'll need to pass by December 7. But they also both insist that there will be no trade for amnesty, so it's not clear what incentive the Democrats would have to concede the wall funding they've been opposing since President Trump was sworn in.
Stay tuned.
FBI/DOJ:
On the day after the election, President Trump asked for and received the resignation of Attorney General Jeff Sessions. The President then appointed Justice Department chief of staff Matt Whitaker, a former U.S. Attorney from Iowa, to serve as Acting Attorney General.
Democrats and the media, predictably, went nuts. They argued that because Whitaker was not confirmed by the Senate to serve in his chief of staff post, he did not meet the definition of "principal officer" required by the Constitution, and, therefore, could not serve as Acting Attorney General. The Trump Administration countered by declaring that Whitaker had been appointed Acting Attorney General under the 1998 Federal Vacancies Reform Act, which simply requires that anyone appointed to serve in an acting capacity had to have been serving at the relevant agency in a senior position for at least 90 days, and that the appointment could last for up to 210 days. Since Whitaker had been serving in a senior position at DOJ since October of 2017, he met the requirements of the VFRA, and his appointment, they argued, was perfectly appropriate.
Kellyanne Conway's husband George Conway co-authored an op-ed in The New York Times on Thursday that made the case that the appointment is constitutionally wrong. Ken Klukowski countered with an op-ed in Breitbart that argued otherwise. You'll find both pieces in the Suggested Reading.
This will be litigated. Stay tuned.
SUGGESTED READING:
JENNY BETH MARTIN/TEA PARTY PATRIOTS:
Courier Times: Guest Opinion: Brian Fitzpatrick Should Recruit Constitutional Conservative Support
Sandusky Register: Kaptur, Jordan Win Re-Election To House
Review Journal: Women, Minorities To Shape New Congress And Nevada Delegation
WV Gazette Mail: Republicans Sweep House Races In WV
ELECTION RESULTS:
CBS: 2018 Candidates In Tough Races Duck And Dodge Party Label
Politico: 'Please Stop Saying Red Wave': Inside Democrats Takeover Of The House
WaPo: How Democrats Won The House
Hill: Midterms: The Winners And Losers
NYT: How The House Fell: Republican Chaos And Democratic Focus
The Federalist: What's Behind College Educated Suburban Women Flipping Democrats
Politico: Incumbents Who Were Shown The Door
RC: Governor Rick Scott Sues Broward County
Politico: Remaining Races: 11 GOP Uncalled, House Democrats Gain 31 Seats
NYT: Midterm Results Are A Warning To Democrats
FiveThirtyEight: Something Looks Weird In Broward County. Here's What We Know About A Possible Florida Recount
Hill: Florida Senate And Governor Races Head To Recount
Blaze: Gillum, Nelson Lawyers Object to Discarding Non-Citizen Vote, Now Suing to Recount Excluded Ballots
WE: Georgia Democrats Tout Surprise Ballots That Could Sink Brian Kemp's Bid for Governor
Hill: Sinema Extends Lead in Arizona Race
AGENDA:
Politico: House Dems Ready To Clash With Trump
WaPo: Conservatives Now Wonder If Transactional Trump Might Leave Them In The Cold
Daily Signal: House Democratic Majority Will Face Pressure To Impeach Trump
Politico: Coming Soon To The Senate: A 2020 Democratic Brawl
Axios: Democratic Hit List: At Least 85 Trump Investigation Targets
COURTS:
Daily Caller: Senate Judiciary Finds 'No Evidence' To Support Sexual Assault Allegations Against Kavanaugh
FBI/DOJ:
Hill: Sessions Out At Justice Department
Politico: Sessions Might Run For Old Senate Seat In Alabama
CNN: Whitaker: Mueller's Investigation Of Trump Is Going Too Far
Hill: Comey Served Faithfully But The President Made The Right Decision
Axios: Why Trump Could Face Legal Challenges Over Whitaker
Politico: Session's Job Is Very Hard To Fill. Enter Chris Christie
NRO: Sessions Out, Whitaker In – For Now And Maybe For Good
NYT: Trump's Appointment Of The Acting Attorney General Is Unconstitutional
Breitbart: Klukowski: The Legal Case for Matthew Whitaker's Appointment as Acting Attorney General
CNN: Trump Considering Christie, Bondi, Acosta For Attorney General
Hill: Trump Defends Choice Of Acting Attorney General, But Also Says He Doesn't Know Him
Politico: Possible Replacements For Jeff Sessions
WaPo: In Whitaker, Trump Has A Loyalist At The Helm Of The Justice Department
IMMIGRATION:
WT: Trump Backs Off Executive Order, Says Congress Is Better Path To End Birthright Citizenship
Politico: Trump Slams Ryan For Questioning His Birth Right Program
NYT: Birthright Citizenship Is Not Actually In The Constitution
CR: Levin & Horowitz: Yes, Trump Can End Birthright Citizenship For Children Of Illegal Immigrants With An Executive Order
WE: Nearly 3,000 Migrants Have Abandoned Caravan, Won't Go On To US
Hill: Trump Moves To Restrict Asylum Claims At The Border
Hill: Groups Sue Trump Over Order Blocking Asylum Claims
Axios: Trump's Efforts To End DACA Blocked (Again) By Federal Court
WE: Border Surge Highest Since 2011, Each Illegal Migrant Costs $70,000
CYF: Fact Check: Does Illegal Immigration Cost the US More than $100 Billion a Year?
IRAN NUCLEAR DEAL:
NRO: Trump Administration To Reimpose Last Of Sanctions Lifted By Iran Deal
LEADERSHIP:
Hill: House GOP Fight Begins: Jordan Challenges McCarthy
Politico: McCarthy Launches Bid For Minority Leader
RC: Republicans Missed Opportunities to Retain House Majority, Jim Jordan Says
OBAMACARE:
Politico: Republicans And ObamaCare
RUSSIA HOAX:
Hill: Drama Builds Around Stone In Mueller Probe
SPENDING:
Politico: Trump Preps For Border Wall Fight With Democrats
Hill: Battle Looms Over Funding For Trump's Border Wall
Bloomberg: No Border Deal Yet, But the Threat of a December Shutdown Is Fading
MC: Voters to Congress: Address the Federal Deficit, but Don't Make Cuts or Raise Taxes
MISCELLANEOUS:
WaPo: Trump Readies For 2020 Campaign With No Plans To Change His Approach
Hill: Parties Start Gaming Out 2020 Electoral Map
Atlantic: Arnold Schwarzenegger's War on Gerrymandering Is Just Beginning