Tea Party Patriots Citizens Fund Weekly Report from Washington for 10/23/17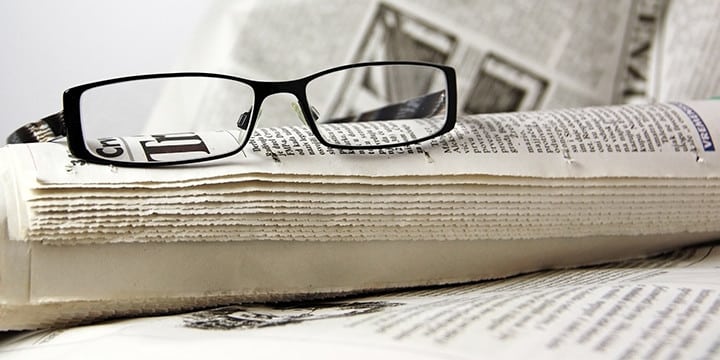 CALENDAR:
The House will return Monday, with first votes set for 6:30 PM. The House is scheduled to hold its last vote no later than 3 PM Thursday. The Senate also returns on Monday, with the first vote set for 5:30 PM.
LAST WEEK ON THE HOUSE FLOOR:
The House was in recess last week.
THIS WEEK ON THE HOUSE FLOOR:
The House will return Monday, and is scheduled to take up six bills on the Suspension Calendar.
On Tuesday, the House is scheduled to take up three more bills under Suspension of the Rules. The House will also take up H.R. 732, the Stop Settlement Slush Fund Act of 2017. This is a very important piece of legislation. The bill would require the Department of Justice to send settlement dollars to victims or to the Treasury Department's general fund, rather than allow DOJ to send those dollars to outside organizations, as was the practice in the Obama Administration. A House Judiciary Committee analysis revealed that the Obama Department of Justice had directed nearly $1 billion in settlement funds over just two years to leftwing activist groups.
On Wednesday, the House will consider four more bills under Suspension of the Rules – one of which targets Iran for sanctions based on its continued development of ballistic missiles, and three of which are focused on the Iranian-sponsored terrorist group known as Hezbollah.
The House is also scheduled to take up H.R. 469, the Sunshine for Regulations and Regulatory Decrees and Settlements Act of 2017. This is a bill that will help end the practice of "sue and settle," in which leftwing organizations work with liberal bureaucratic allies to enact public policy by means of lawsuit – a leftwing organization, say, sues the EPA for not enforcing a law properly, and the EPA decides to settle the case with a consent decree and maybe a fine. So the public policy outcome the liberals in the bureaucracy want, and the leftwing outside groups want, is enacted under cover of judicial demand.
But the big action for next week is going to be the House floor vote on the Senate budget. The Majority Leader's calendar includes a notation that the bill will come to the floor, but doesn't say when. Based on experience, I'd put my money on a Thursday vote.
LAST WEEK ON THE SENATE FLOOR:
The Senate returned to work last Monday and took up the nomination of Callista Gingrich to be U.S. Ambassador to the Holy See. She was confirmed to the post by a vote of 70-23.
On Tuesday morning, the Senate confirmed David Joel Trachtenberg to be a Principal Deputy Undersecretary of Defense, by a margin of 79-17.
Later Tuesday morning, the Senate dealt with its first big test on tax reform – the motion to proceed to consideration of H.Con.Res. 71, the concurrent resolution establishing the congressional budget for the U.S. Government for fiscal year 2018 and setting forth the appropriate budgetary levels for fiscal years 2019-2027. The motion was agreed to by a vote of 50-47.
Importantly, no Republicans voted against the motion to proceed. The three missing votes were AL Sen. Richard Shelby, MS Sen. Thad Cochran, and NJ Sen. Robert Menendez.
Over the course of the next two days, the Senate considered a total of 25 amendments.
Sen. Mike Lee of UT offered several amendments. One of them repealed the Title I insurance regulations in ObamaCare – Community Rating, and Guaranteed Issue, and Essential Health Benefits – that are the major cost drivers. I doubt he expected it to pass, and I suspect he was using the opportunity to get a head count just to find out what was the sense of the Senate on the issue. In the event, his amendment failed by a vote of 32-67. The Republicans who cast votes against the Lee amendment (and, therefore, in defense of ObamaCare's mandates on insurance companies) were Sens. Alexander, Blunt, Burr, Capito, Cassidy, Collins, Enzi, Ernst, Fischer, Gardner, Grassley, Isakson, McCain, Murkowski, Portman, Rounds, Shelby, Strange, and Tillis. Though there are one or two surprises on that list, for the most part, that's a group I would label "The Usual Suspects" when speaking of squishy Establishment Republicans.
Then the Senate considered an amendment offered by Sen. Rand Paul that would have simply repealed ObamaCare. That amendment failed by a vote of 33-66. But it wasn't the same mix of Republicans who had just voted against repealing ObamaCare's Title I regulations. For some reason, Richard Burr of NC – who had just voted against the Lee amendment to repeal just one section of the law – nevertheless felt comfortable voting to repeal the entire law. So did Shelly Moore Capito, and Joni Ernst, and Deb Fischer, and Cory Gardner, and Chuck Grassley, and Rob Portman, and Thom Tillis, each of whom had voted against the Lee amendment repealing just the Title I insurance regulations. But on the other hand, GOP Sens. Bob Corker, and John Cornyn, and Lindsey Graham, and Mitch McConnell, and Jerry Moran, and David Perdue, and Pat Roberts, and even Pat Toomey – each of whom had voted "yes" on gutting the Title I regulations – voted against the Paul amendment repealing ObamaCare entirely.
All told, the Senate accepted six of the amendments, including – most importantly – the final amendment considered, offered by Senate Budget Committee Chairman Mike Enzi of WY. This amendment had been worked out with the House GOP leadership to take into account the concerns of the House. That amendment passed by a vote of 52-48, and then the amended budget was put up for a vote. It passed, by a vote of 51-49, with only Sen. Rand Paul of KY crossing party lines.
And then they went home.
THIS WEEK ON THE SENATE FLOOR:
Before the Senate left town last Thursday, Majority Leader McConnell filed cloture on H.R. 2266, the House-passed Disaster Relief Supplemental Appropriations Bill. That'll be their first vote tonight, and I expect they'll invoke cloture and then set up a vote tomorrow on the aid package.
EPA: 
We spoke a few moments ago about two bills that will hit the House floor this week — H.R. 732, the Stop Settlement Slush Fund Act of 2017, and H.R. 469, the Sunshine for Regulations and Regulatory Decrees and Settlements Act of 2017. Both address different aspects of the "sue and settle" problem. Meanwhile, the Trump Administration – in the form of EPA Administrator Scott Pruitt – is getting into the act on its own.
Last Monday, Pruitt announced that he is ending the "sue and settle" practice used by his predecessors. Leftwing environmental groups are going to actually have to raise money on their own, rather than get it from the Administration. And if they want to change public policy, they're no longer going to have an allied bureaucracy at EPA to work with, hand in hand.
IMMIGRATION:
Last Tuesday, just hours before it was set to go into effect, a federal district judge in Hawaii ruled against the Trump Administration's third attempt at a travel ban, blocking the majority of the ban from going into effect. A few hours later, a second federal district judge, this one in Maryland, issued his own order blocking the executive order from going into effect. But his ruling was narrower than the Hawaii ruling. The Department of Justice vowed to appeal the ruling.
"LEADERSHIP":
The pressure on Senate Majority Mitch McConnell is working. Last Tuesday, less than one week after Jenny Beth and four other conservative leaders held their press conference to demand that he resign his position as Majority Leader for failure to push through enough of President's agenda, McConnell concluded he needed to keep the Senate in session more – including Fridays, and even weekends. He told his Senate GOP colleagues at their regular Tuesday policy lunch that they should be prepared for longer workweeks.
OBAMACARE:
On the ObamaCare front, the big news last week was the announcement by Republican Senator Lamar Alexander and Democrat Senator Patty Murray that they had come to an agreement that would reinstate the Cost Sharing Reduction payments to insurance companies that the Trump Administration had just cut off.
President Trump initially indicated support for their effort, but then backtracked, and said he did not want to "bail out" the insurance companies.
So, this is going to be a thing. My prediction is this bill will go absolutely nowhere as a stand-alone piece of legislation. The President – and the White House staff – have both indicated he would not sign it as is, and the House has no interest in taking it up at all.
Which is exactly why it's going to end up in the December omnibus, which is now seven weeks away. Because the Democrats are adamant that these payments continue to flow, and the Republicans are scared to cut them off. And we've seen that movie before, and we know how it ends.
Remember, there's a significant number of Republicans who figure if we're going to have ObamaCare, we have to allow for these subsidies. We just have to find a way to do it legally. In their minds, it's not the CSR payments themselves that are the problem; it's the unconstitutional and illegal manner by which the Obama Administration decided to fund them that is the problem. So if they can amend ObamaCare to actually create an appropriation for the CSRs, they're likely to sign off on it.
So let's back up and talk about CSRs a moment.
ObamaCare establishes two kinds of subsidies to help lower-income people purchase health insurance. One goes to people, and the other goes to insurance companies. But both of them are used to lower the out-of-pocket costs for certain targeted lower-income people who are required to purchase health insurance in the ObamaCare exchange marketplace.
Section 1401 of the law created what are called "Premium Tax Credits" and their sister, "Advanced Premium Tax Credits." These go to people who make between 100 percent and 400 percent of the federal poverty line, and they are used to subsidize the cost of a health insurance premium. They are paid directly by the federal government to individuals, and they arrive in the form of a tax credit. Section 1401 of the Affordable Care Act appropriated funds for these tax credits from the IRS permanent appropriation, an account that's used to pay for tax credits and tax refunds. And that makes perfect sense, from a legal point of view.
Section 1402 of the law created what are called "Cost Sharing Reduction" payments. These go to people who make between 100 percent and 250 percent of the federal poverty line. They are paid to insurance companies to repay them for fronting subsidies to lower the cost of co-pays and deductibles for the target population. Because these payments go directly to insurance companies, and not individuals, it would not be appropriate to use the IRS permanent appropriation account, because that's an account that is used to pay for tax refunds and tax credits for individuals, and the CSR payments are neither.
The problem is, section 1402 did NOT appropriate any funds to pay for these subsidies, and in fact was entirely silent on the matter.
The Obama Administration recognized that they were going to need an appropriation for the CSRs. In their budget request for the 2014 fiscal year, which was submitted in April of 2013, they actually requested $3.9 billion. But by July they had changed their mind, and they had withdrawn the appropriation request.
Why? Because, as part of a separate analysis of how the Obama Administration would approach the imposition of sequester spending limits, OMB had come to the conclusion that the CSR payments would be sequestered if it ever came to that. And, apparently, they didn't want the CSR payments to be subject to sequester. The IRS permanent appropriation, like most permanent appropriations, is not subject to sequester. That means that if the Congress and the President cannot come to an agreement over spending, and the sequester kicks in, Congress just keeps funding the permanent appropriation at the same level as before.
The only way they could make the CSR payments not be subject to sequester was to fund them from the same account they were using to make the Premium Tax Credit payments. So – even though the law itself said nothing on the subject – the Obama Administration just decided to write some legal memos purporting to explain their decision, and then they ordered their IRS to start paying for them.
The Office and Management and Budget drafted a memo outlining the reasons why the CSRs should have been funded from the IRS permanent appropriation. Attorney General Eric Holder was briefed, and approved. The Secretary of the Treasury and the Secretary of Health and Human Services were brought on board.
But the IRS wasn't sure. Now, keep in mind, bureaucrats and political appointees at Justice, Treasury and HHS could find it easy to approve an OMB memo saying take the money from the IRS. After all, they had no skin in the game. But at the IRS, things were different, from a bureaucratic perspective. This was the IRS's permanent appropriation that was being raided, and that created two problems.
First, the IRS was simply worried that there was no legal authority to do what was being proposed. Senior IRS officials raised those concerns at several points in the interagency process, but were overruled.
Second, there's this law called the Anti-Deficiency Act. That law makes it illegal for a government official to direct or obligate the spending of unappropriated funds. And that law has criminal as well as civil penalties associated with it. And senior IRS officials knew that if anyone ever did get in trouble for this, it wasn't going to be anyone at Treasury, or HHS, or OMB – it was going to be someone at the IRS, where the money was being spent.
So they raised a stink. They arranged a meeting with OMB officials, who allowed the IRS officials to look at the memo OMB had prepared and circulated around the Administration, but would not allow the IRS officials to take a copy of the memo with them, or even take notes on the memo.
Leaving the meeting, several of the senior IRS officials still were not convinced they were on solid legal ground. And they insisted that their boss be made aware of their concerns. It was, ultimately, his decision as to what the IRS would do, but they felt they owed it to him to make sure he understood the ramifications.
So in mid-January of 2014, just a few weeks before the CSR payments were to begin, they had a meeting with IRS Commissioner John Koskinen. Koskinen listened politely, then decided to go ahead and pay for the CSRs out of the IRS' permanent appropriation. Why? Because everyone else in the Obama Administration had signed off on it, and he wanted to be a team player.
Ironically, all the others involved – the Secretaries of Health and Human Services, and Treasury, and the Attorney General, and the Director of the Office of Management and Budget – they've all left government for greener pastures. They cannot be fired for breaking the law and violating the Constitution. Koskinen is the only one who remains.
Without the CSR payments, health insurers would have to cut back on the cost of the subsidies, or find a way to offset them. They are legally required to provide the subsidies – section 1402 of ObamaCare says so. So the only way for them to offset the lost CSR payments is to – you guessed it – raise their premiums.
The major insurance companies war gamed this earlier in the year. They expected that ObamaCare would be repealed, and they expected that they would have to find a way to price their plans for the 2018 plan year on the assumption that they would no longer be receiving the CSRs. So they raised their rates significantly for the 2018 plan year.
But what's actually likely going to happen in 2018 is that the insurance companies are going to double dip. They've already raised their premiums, and that's the first bite at the apple. But then it turns out – if my guess about the Alexander-Murray language being added to the December omnibus bill is right – they'll be getting their CSR for 2018 anyway. That's the second bite at the apple.
So as 2018 comes to a close, and the insurance companies figure out how much they're going to charge for plan year 2019, they're going to be flush. And they're going to come under pressure to lower premiums. And they're going to have a hard time saying "no" to that.
And that means that, believe it or not, this exercise at least yields the possibility that Republicans could come out smelling like a rose on this, because the notices of rates and premiums for the 2019 plan year are going to start arriving in mailboxes in September and October of next year – in other words, just weeks before the midterm elections.
OPEN SKIES:
We've talked before about the Open Skies project Tea Party Patriots is working on, to try to get the Trump Administration and Congress to enforce trade agreements with three Middle Eastern countries that are breaking their treaty commitments by subsidizing their national airlines. Last week, Jenny Beth sent a letter to President Trump and to Transportation Secretary Elaine Chao urging them to enforce these agreements to protect American workers. You can find the letter and a piece Breitbart published about that letter in this week's Suggested Reading.
PERSONNEL:
Pennsylvania Republican Congressman Thomas Marino, President Trump's former pick to serve as Director of the Office of National Drug Control Policy, has withdrawn his name from consideration to serve in that post. And it all happened very quickly.
Last Sunday, The Washington Post ran a story, and that night, 60 Minutes aired a story. Both focused on a campaign by drug manufacturers to loosen restrictions on the sales of certain drugs. The net result, according to the two media behemoths, was to foster our current opioid crisis.
And according to both the Post and CBS News, Tom Marino was one of the Members of Congress who revised the law to allow the drug companies to ship massive quantities of those drugs.
Those stories ran Sunday. By Monday afternoon, Marino's nomination had been pulled.
TAX REFORM:
On the legislative agenda, the most important thing that happened last week was passage of the amended budget resolution in the Senate. Not only did they succeed in getting the 51 votes necessary for passage, they also succeeded in adopting a very important amendment Thursday afternoon before passing the budget resolution as a whole.
That amendment – offered by Senate Budget Committee Chairman Mike Enzi, after consultation and in coordination with House leaders – addressed the concerns of the House leadership. Its addition to the Senate budget resolution means that there's no reason to go to conference with the House. House leaders can take the Senate-passed budget and take it straight to the floor of the House, without need to send it to a conference committee.
Remember, in order to unlock the reconciliation process, an identical budget resolution must pass each house of Congress. So if the two houses pass similar but not exact duplicate bills, something has to happen. Either the House has to accede to the Senate, and pass the Senate-passed resolution exactly as it stands, or the Senate has to accede to the House, and pass the House-passed resolution exactly as it stands, or they have to go to a conference committee and work out their differences, and then send a conference report back that has to pass on the floor of BOTH houses again, which takes time.
So, by figuring out ahead of time what it would take to turn the Senate's budget-resolution-in-development into a document that the House could pass easily, and then amending the Senate budget resolution to address those concerns, the House and Senate leadership just negated the need for a conference.
That will save at least two weeks of haggling, and that's good news, because the opposition to this tax reform is starting to build.
So here's what I expect will be the order of action:
First, on Wednesday of this week, or, more likely, Thursday, the House will vote through the Senate-passed budget resolution. They won't change a thing. Once that's done, the same budget resolution will have passed both houses of Congress intact, and that will unlock the door to using the reconciliation process to pass a tax reform bill in the Senate. That means the Democrats cannot filibuster the tax reform bill.
Then, next week, we could see the unveiling of the draft legislation in the House Ways and Means Committee. They could go right to markup on that bill, and the committee could pass it out of markup by the end of the week.
Then they'd wait a few days, over the weekend, and they could bring it to the floor of the House the following week.
Speed is of the essence in this process. Opposition is building already, and once the details of the draft legislation are released, there will be a tidal wave crashing on the Ways and Means Committee. The sooner they can move this bill out of committee and to the floor, they think, the greater are the odds for its passage. Delay merely gives the opposition time to get organized and launch their pressure campaigns.
So … we could be looking at a floor vote on tax reform in the House within three weeks. Before Thanksgiving. Stay tuned.
URANIUM ONE:
Last Tuesday morning, The Hill published a blockbuster story revealing that before and during the time that the Obama Administration was considering a terrible deal that would end up damaging U.S. national security interests by giving a Russian state-controlled nuclear company control of one-fifth of U.S. uranium reserves, the FBI was running a counterintelligence operation using a confidential witness and knew that Moscow was using bribery, kickbacks, and extortion to grow Vladimir Putin's atomic energy business inside the United States.
Follow-on pieces in The Hill and elsewhere worsen the story – at the same time, just days before Bill Clinton would receive a $500,000 speaking fee to speak to a Kremlin-tied Russian bank that was promoting the Russian nuclear energy firm, and the Clinton Foundation would receive $145 million from shareholders of the Russian state-controlled company, the FBI rolled up a Russian deep-cover spy network that had been targeting Secretary of State Hillary Clinton. And rather than put the 10 captured Russian spies on trial, or turn them back against their Moscow bosses for counterintelligence purposes, Secretary of State Clinton negotiated a deal with Moscow to get them out of the country and back to Moscow before any public trial could reveal any of these shady goings on.
Worse, the FBI and the DOJ let the deal go through, and didn't share their knowledge of the Russian efforts with any members of the Obama Administration that sat on a key committee that had to approve the uranium deal – the Committee on Foreign Investment in the United States, CFIUS.
The FBI didn't prosecute anyone until 2014 – and only did so then, they said, because they were in danger of running out the clock on the statute of limitations for crimes as far back as 2009. In reality, though, it appears there was another, stronger reason to finally make the decision to prosecute in 2014 – Russia had just invaded Crimea, and was massing troops on the border of Ukraine, and it was clear that any "reset" of U.S.-Russian relations was over.
And the kicker? The confidential witness who'd been helping the FBI was a lobbyist who'd been approached to represent the Russian state-controlled firm at the heart of the criminal enterprise. He'd been uncomfortable with the original approach, and had sought guidance from the FBI. With their knowledge and permission, he had joined the enterprise on the inside, and had been providing information to the FBI for years. And he wanted to talk – to Congress. But the FBI wouldn't let him. They threatened him with criminal sanctions if he talked to Congress.
Now he's got a very high-profile attorney, Victoria Toensing, a former federal prosecutor and counsel to the Senate Intelligence Committee, and he wants the FBI to release him from the Non-Disclosure Agreement he signed years ago. So does Senate Judiciary Committee Chairman Chuck Grassley, who apparently is considering holding hearings on the matter.
If I've whetted your appetite, you'll want to read deep for more information. I've loaded up this week's Suggested Reading with articles on this topic, and I really commend to your attention the top three on the list – the first one is the original breaking news story from The Hill; the second is an analysis by the ever-brilliant Andy McCarthy, a former federal prosecutor himself, at National Review; and a third is a piece in The Daily Caller by Mike Waller, a Vice President at the Center for Security Policy, who brings in the FBI's counterintelligence operation against the Russian deep-cover spy ring. And you should go to your bookshelf and dust off your copy of Peter Schweizer's "Clinton Cash: The Untold Story of How and Why Foreign Governments and Businesses Helped Make Bill and Hillary Clinton Rich." Re-read chapter three, "Hillary's Reset: The Russian Uranium Deal.
SUGGESTED READING:
JENNY BETH MARTIN/TEA PARTY PATRIOTS:
Hill: Jenny Beth Martin: Koskinen's Role in the ObamaCare Bailout Another Reason Why Trump Must Terminate Him
WT: Jenny Beth Martin: Join the Tax Reform Coalition Now
WT: Conservatives Fear More Left-Leaning Media With AT&T, Time Warner Merger
McClatchy: Bannon Expands HIs Target List into North Carolina
McClatchy: GOP's Top Senate Recruit Won't Commit To Voting For McConnell As Leader
Breitbart: Exclusive: Tea Party Patriots Asks Trump To Act on Treaty Violations Hurting US Airline Companies
TPP Letter to President Trump and Secretary Chao on Open Skies Agreements
AGENDA:
Politico: McConnell To Hold Senate in Session for Longer Work Weeks
Breitbart: Mitch McConnell Folds Under Populist Pressure, Extends Senate Workweek
Breitbart: Senate Republicans Say Not Enough, Urge Mitch McConnell To Keep Senate Open 24/7 To Pass Trump's Agenda
CLINTON EMAILS:
WT: Hillary Clinton's Lawyers Defended by State of Maryland Amid Ethics Probe
EPA:
NRO: Scott Pruitt Ends Sue-and-Settle Scheme at EPA
IMMIGRATION: 
Hill: Federal Judge Temporarily Halts Third Trump Travel Ban
WaPo: Second Judge Rules Against Latest Entry Ban, Saying Trump's Own Words Show It Was Aimed at Muslims
IRAN:
Politico: Trump Freshly Hints At Pulling Out Of The Iran Deal
WSJ: Tillerson Assures Trump Administration Won't Block European Trade with Iran
IRS:
Politico: GAO Denies Equifax Dispute Of IRS Contract
OBAMACARE:
WaPo: Partisan Clash On ObamaCare Raises Specter Of Government Shutdown
Politico: Trump Said To Want Bipartisan Senate ObamaCare Deal
Hill: Tough Decisions Loom For Democrats On ObamaCare
WSJ: Senators Reach Deal To Shore Up Health – Insurance Markets
Politico: Alexander, Murray Strike Bipartisan ObamaCare Deal Providing Subsidies, State Flexibility
Hill: New Health Deal Falls Flat With GOP
Axios: Alexander, Murray Reach Bipartisan ACA Deal
Scribd: Changes To 1332 Waivers
AP News: GOP, Dems Push Health Care Deal As Trump Keeps Distance
Politico: Trump Would Have To Broker ObamaCare Truce
Hill: Trump Reverses Course, Indicates Opposition To ObamaCare Deal
Politico: ObamaCare Fix Could End Up In Year – End Package
Reuters: White House Says Trump Opposes Senate Bipartisan ObamaCare Deal
WSJ: Republicans, Stand Up For Health Freedom
Hill: Key Senate Republican Warns GOP To Change Course On ObamaCare
NRO: Alexander-Murray Health Care Deal Shouldn't Go Through
WSJ: Trump's Support For Bipartisan Health Bill Hinges On Rollbacks Long Sought By Conservatives
Politico: Judge Plans To Rule Next Week in Subsidies Fight
Hill: GOP Eyes Move To Lower Premiums Right Before 2018 Elections
NYT: IRS Says It Will Reject Tax Returns that Lack Health Insurance Disclosure
PERSONNEL:
WaPo: The Opioid Epidemic: How Congress And Drug Company Lobbyists Worked To Neutralize The DEA
CBS News: Ex DEA Agent: Opioid Crisis Fueled By Drug Industry And Congress
Hill: Trump Drug Czar Nominee Withdraws
WSJ: Donald Trump's Pick For Drug Czar Tom Marino Withdraws Name From Consideration
WE: Trump: Tom Marino Out As Drug Czar Nominee
Politico: Marino Out As Trump's Drug Czar Nominee
TAX REFORM:
Politico: Deficit Hawks Trampled In GOP Tax Cut Stampede
Axios: The Art Of The Deal Breaker
RC: Brady And Ryan Mulling Big Gamble On Key Tax Deduction
Politico: White House Fears Senate Will Sink Tax Cuts
Politico: Dems Look To Make GOP Squirm On Budget
Politico: Senate Approves Budget As GOP Leaders Reach Deal To Set Up Tax Reform
RC: Senate Moves To Adopt House-Backed Budget Changes
Hill: Senate Narrowly Passes 2018 Budget Paving way For Tax Reform
WT: Senate Passes $4 Trillion Budget in Crucial Step for Trump's Tax Reform
Bloomberg: US Senate Adopts Budget, Giving Momentum to Trump Tax Reform Plans
Politico: Freedom Caucus Will Back Senate Budget in Exchange for Tax Promise
Hill: Conservatives Drop Demands for Bigger Spending Cuts To Get to Tax Reform
Politico: What To Watch on the GOP Budget and Tax Reform
DC: Republicans Must Stand Firm on Ending State and Local Deduction
RC: Tax Bill Will Include 4th Tax Bracket on High-Income Earners, Ryan Says
URANIUM ONE:
Hill: FBI Uncovered Russian Bribery Plot Before Obama Administration Approved Controversial Nuclear Deal With Moscow
NRO: The Obama Administration's Uranium One Scandal
DC: Hillary Clinton's Russian Ghost Stories
The Lid: Bombshell Report Proves Collusion (This Is Not The Russian Collusion You Were Looking For)
Hill: FBI Informant Blocked From Telling Congress About Russia Nuclear Corruption, Lawyer Says
NY Post: Team Obama's Stunning Cover-Up Of Russian Crimes
IBD: Yes, The Russian Scandal Is Real – And It Involves Hillary Clinton
Hill: Bill Clinton Sought State's Permission To Meet with Russian Nuclear Official During Obama Uranium Decision
IBD: Clinton Scandal Only Deepens – So Why Is Trump, Not Hillary, Targeted For Investigation?
Daily Wire: Breaking – Obama DOJ Allegedly Threatened FBI Informant To Silence Him On Russian Nuclear Corruption
Fox News: Grassley Wants Gag Order Lifted For FBI Informant Allegedly Threatened By Obama's DOJ
Axios: Background On Trump's Clinton Tweet
MISCELLANEOUS:
Breitbart: Jason Chaffetz: 'I Don't Know What The Case Is' To Keep Mitch McConnell As Senate Majority Leader
Hill: GOP Senate Hopefuls Reluctant To Back McConnell as Leader
WaPo: Heritage Foundation Considers Top White House Aide And Cubs Co-Owner As Next Leader
DC: Richard Cordray: Poster Child for Bureaucrats Behaving Badly