Tea Party Patriots Citizens Fund Weekly Report from Washington for 10/7/18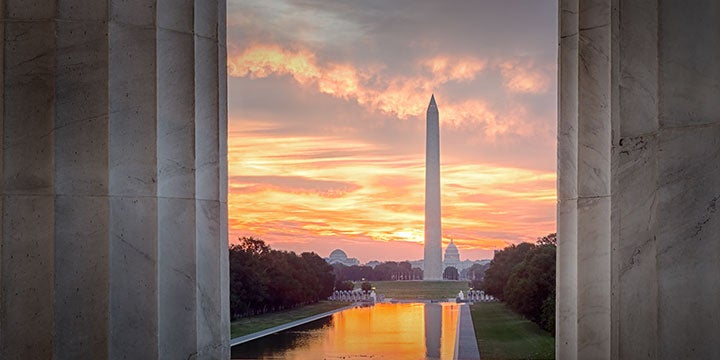 CALENDAR:
The House is in recess, and will not return until November 13. The Senate will return on Monday and stay in session through Thursday.
LAST WEEK ON THE HOUSE FLOOR:
The House was in recess last week.
THIS WEEK ON THE HOUSE FLOOR:
The House is in recess this week.
LAST WEEK ON THE SENATE FLOOR:
The Senate returned to work on Monday, and voted to invoke cloture on the motion to concur in the House Amendment to the Senate Amendment to H.R. 302, the FAA reauthorization bill.
On Wednesday, the Senate voted to concur in the House Amendment to the Senate Amendment to H.R. 302. The vote to pass the FAA reauthorization was 93-6.
Later on Wednesday, the Senate voted to concur in the House Amendment to the Senate Amendment to H.R. 6, the Opioids Bill. The vote was 98-1.
On Friday, the Senate voted to invoke cloture on the nomination of Brett M. Kavanaugh to be an Associate Justice of the Supreme Court. The vote was 51-49, with Republican Sen. Lisa Murkowski of AK voting against, and Democratic Sen. Joe Manchin of West Virginia voting in favor.
On Saturday, the Senate voted to confirm Brett M. Kavanaugh to be an Associate Justice of the Supreme Court. The official vote tally was 50-48, the two "paired" votes – Montana Republican Sen. Steve Daines would have voted in favor, but was absent because his daughter got married Saturday, and Republican Sen. Lisa Murkowski of Alaska would have voted against, but changed her official vote to be recorded as "present," so as not to change the outcome of the vote. Pairing votes is a long-standing Senate tradition that we haven't seen much in recent years.
THIS WEEK ON THE SENATE FLOOR:
The Senate will return Tuesday, and will resume consideration of the House message to accompany S. 3021, the Water Resources Development Act. At 5:30 PM, the Senate will proceed to a roll call vote on the motion to invoke cloture on the motion to concur in the House amendments to accompany S. 3021.
Then the Senate is going to work on more nominations, beginning with Jeffrey Bossert Clark to be an Assistant Attorney General, followed by Eric S. Dreiband to be an Assistant Attorney General and then James N. Stewart to be an Assistant Secretary of Defense.
Leader McConnell has a slew of judges he wants to confirm before letting the Senate go home to campaign, and he's looking to make a deal with Minority Leader Schumer – agree to confirm these conservative judges and I'll let the Senate go home; fight me, and we'll stay here and push them through this month, with your vulnerable Red State senators forced to stay here in Washington instead of being back home on the campaign trail. We'll see what Sen. Schumer decides.
FBI/DOJ:
Last Wednesday, House Republicans on the Judiciary and Oversight and Government Reform Committees met behind closed doors to interview James Baker, the former general counsel of the FBI under former Director James Comey. Reps. Mark Meadows and Jim Jordan, two of President Trump's strongest supporters on the committees, came away from the four-hour interview saying it was the "most informative" interview they have conducted in the joint investigation, and saying it had "fundamentally changed" their understanding of the Russia probe, "confirming and furthering their previous convictions that federal law enforcement agencies were biased in their scrutiny of President Trump's campaign," according to The Washington Post.
John Solomon was more explicit in The Hill:
Congressional investigators have confirmed that a top FBI official met with Democratic Party lawyers to talk about allegations of Donald Trump-Russia collusion weeks before the 2016 election, and before the bureau secured a search warrant targeting Trump's campaign.
Former FBI general counsel James Baker met during the 2016 season with at least one attorney from Perkins Coie, the Democratic National Committee's private law firm.
That's the firm used by the DNC and Hillary Clinton's campaign to secretly pay research firmFusion GPS and Christopher Steele, a former British intelligence operative, to compile a dossier of uncorroborated raw intelligence alleging Trump and Moscow were colluding to hijack the presidential election.
The dossier, though mostly unverified, was then used by the FBI as the main evidence seeking a Foreign Intelligence Surveillance Act (FISA) warrant targeting the Trump campaign in the final days of the campaign.
The revelation was confirmed both in contemporaneous evidence and testimony secured by a joint investigation by Republicans on the House Judiciary and Government Oversight committees, my source tells me.
It means the FBI had good reason to suspect the dossier was connected to the DNC's main law firm and was the product of a Democratic opposition-research effort to defeat Trump — yet failed to disclose that information to the FISA court in October 2016, when the bureau applied for a FISA warrant to surveil Trump campaign adviser Carter Page.
"This is a bombshell that unequivocally shows the real collusion was between the FBI and Donald Trump's opposition — the DNC, Hillary and a Trump-hating British intel officer — to hijack the election, rather than some conspiracy between Putin and Trump," a knowledgeable source told me.
Baker was interviewed by lawmakers behind closed doors on Wednesday. Sources declined to divulge much about his testimony, other than to say it confirmed other evidence about the contact between the Perkins Coie law firm and the FBI.
The sources said Baker identified lawyer Michael Sussman, a former DOJ lawyer, as the Perkins Coie attorney who reached out to him and said the firm gave him documents and a thumb drive related to Russian interference in the election, hacking and possible Trump connections.
Information gathered separately by another congressional committee indicate the contact occurred in September, the month before the FISA warrant was approved.
A spokeswoman for the FBI declined comment. Spokespersons for Perkins Coie and the Justice Department did not return a message seeking comment.
House Republicans on the Judiciary and Oversight and Government Reform Committees will meet with Deputy Attorney General Rod Rosenstein on Thursday of this week. They're expected to ask him about these revelations from former general counsel Baker, and about that New York Times report from two weeks ago saying he had suggested wearing a wire against the President of the United States and had suggested recruiting cabinet members to invoke the 25th Amendment against President Trump.
Stay tuned.
SCOTUS:
We won.
TRADE: 
When last we talked, we had just heard that negotiators had reached an agreement between Canada and the United States to revise the North American Free Trade Agreement. We didn't really have enough time before we got on this call a week ago to dig very deeply into what had been agreed to, as the announcement was made just hours before the call began, and I promised I would look into it and give you a thorough briefing this week.
Most of the reporting I've read in the last seven days begins with the premise that much of the old NAFTA agreement is left in place. But there are several key differences, especially in the areas of the dairy industry and the auto industry.
First, to the auto industry. On cars and trucks imported from Canada and Mexico, the new agreement requires 75 percent of auto components to be built in North America, up from 62.5 percent, in order to receive duty-free access. That's phased in over five years. Forty to 45 percent of auto components will have to be manufactured by auto workers making at least $16 per hour. In a concession to Mexico and Canada, the deal mostly exempts passenger vehicles, pickup trucks and auto parts from possible U.S. tariffs.
On the dairy front, U.S. farmers will get more access to the Canadian market – in fact, they'll get more access to the Canadian market than they would have gotten under the Trans Pacific Partnership trade agreement that had been negotiated by the Obama Administration.
Congress will have to consider and pass the agreement on a thumbs up-or-down vote early next year.
SUGGESTED READING:
JENNY BETH MARTIN/TEA PARTY PATRIOTS:
TH: Jenny Beth Martin: Democrats Didn't Want a Real FBI Investigation, Anyway
Hill: Jenny Beth Martin: Republicans Come Full Circle with Supreme Court Battle to the End
SUN: Leaders of Tea Party and Indivisible Share Passion, Patriotism and Tactics
FBI/DOJ:
Hill: FBI's Secret 37 Pages Of Memos About Clinton, Russia And Uranium One
Politico: Rosenstein To Meet House Republicans October 11th
Fox News: Top FBI Lawyer Offers Explosive Testimony Of Abnormal Handling Of Russia Probe Into Trump Campaign Lawmakers
WaPo: Trump Allies, Offering No Specifics, Say Former FBI Official Gives 'Explosive' Testimony in Russia Probe
Hill: Collusion Bombshell: DNC Lawyers Met With FBI On Russia Allegations Before Surveillance Warrant
SCOTUS:
Hill: Kavanaugh Polling: FBI On Hot Seat
NRO: The Case Against Kavanaugh Is Collapsing
Hill: McConnell: Senate Will Hold Kavanaugh Vote This Week
WE: Julie Swetnick Contradicts Sworn Statement: Now She Isn't Sure If Kavanaugh Spiked Punch
NYT: White House Tells FBI To Interview Anyone Necessary For Kavanaugh Investigation
NBC News: Text Messages Suggest Kavanaugh Wanted To Refute Accuser's Claim Before It Went Public
NRO: Julie Swetnick Walks Back Her Initial Sworn Statement
WSJ: Kavanaugh's Righteous Anger
Daily Wire: Bombshell: New Letter Suggests Ford Lied Under Oath "Never Coached Others On How To Take A Polygraph Examination'
WaPo: FBI Navigates Political Minefield And Deadline In Kavanaugh Inquiry
Twitter: Letter From Ford's Ex-Boy Friend
WE: New Sworn Statement Alleges Ford Lied Under Oath About Prepping Someone For A Polygraph
NRO: Where Is The Polygraph Trail Leading?
Politico: Ford Demands Interview In FBI Probe
WaPo: Many Senators Want Parts Of Kavanaugh Report Released
Hotair: Feds Zeroing In On July 1, 1982 Party As Being Key To Ford Allegations
Hill: Senators Will View FBI Report On Kavanaugh Thursday
Hill: Five Things To Know About FBI's Kavanaugh Investigation
Hill: McConnell Sets Up Key Kavanaugh Vote Friday
Daily Mail: Ford's High School Friend Blindsided
Fox News: GOP Doxing Suspect Arrested, Worked/Interned For Feinstein, Jackson, Lee, Other Dems
Politico: McConnell Sets Key Vote On Kavanaugh Nomination For Friday
WaPo: As FBI Check Of Kavanaugh Nears End, It Appears To Have Been Highly Curtailed
NBC News: Who's Allowed To Read FBI's Report And How
NRO: 'Why Would Accusers Lie?' Is Wrong Question
Politico: Key Republicans Signal Confidence In FBI Report On Kavanaugh
WaPo: McGahn's Last Stand: The White House Counsel Has Been Working Feverishly To Get Kavanaugh Confirmed
Hill: Kavanaugh's Path To Confirmation Begins To Solidify
WSJ: I Am An Independent Impartial Judge
WSJ: Friend Of Dr. Ford Felt Pressure To Revisit Statement
Politico: GOP Leaders All But Guarantee Kavanaugh Confirmation
Hill: Kavanaugh Advances In Key Senate Vote
Hill: Murkowski: Kavanaugh Good Man But Maybe Not The Right Man For The Court
RC: Daines Now Says He Will Be Back In DC If Needed For Kavanaugh
Hill: Flake To Vote Yes On Kavanaugh
Spectator: Media Mangles Its Duty To Question Ford
Hill: Manchin Says He Will Vote for Kavanaugh
Sen. Susan Collins' Speech on Judge Kavanaugh
Hill: Collins To Support Kavanaugh, Securing Enough Votes for Confirmation
RC: Where Two Men Normally Sit, Two Women Flank Sen. Susan Collins During Kavanaugh Speech
NRO: Lisa Murkowski Should 'Pair No' with Steve Daines' 'Paired Yes'
Hill: Murkowski Says She Opposes Kavanaugh's Nomination, But Will Vote 'Present'
RC: Brett Kavanaugh To Be Rare Beneficiary of Senate Paired Voting
WaPo: 'Willing To Go To the Mat': How Trump and Republicans Carried Kavanaugh to the Cusp of Confirmation
Politico: How Trump Saved Kavanaugh
Hill: How Kavanaugh Got the Votes
NYT: Kavanaugh Is Sworn In After Close Confirmation Vote in Senate
WaPo: The Kavanaugh Court Is the One Conservatives Have Worked Decades To Build
NYT: Confirming Kavanaugh: A Triumph for Conservatives, but a Blow to the Court's Image
Politico: A GOP 'Disaster' Averted: The Final Harrowing Hours of Kavanaugh's Confirmation
NYT: Show How You Feel, Kavanaugh Was Told, and a Nomination Was Saved
Politico: McConnell Calls for Investigation into Leak of Ford Letter
SPENDING:
Hill: Both Sides Digging In For Post-Midterm Shutdown Fight
TRADE:
Politico: US Reaches Trade Deal With Canada And Mexico, Providing Trump A Crucial Win
Hill: Five Things To Know About Trump's New NAFTA
Politico: From Shouts To Smiles: How Trump Got To 'Yes' On New NAFTA Deal
Politico: How A Democratic Congress Could Derail Trump's NAFTA Deal
Politico: NAFTA 2.0's Long Road To Completion
CNBC: Striking Differences Between Trump's New Trade Deal And NAFTA
MISCELLANEOUS:
Hill: Exclusive: New Poll From Bannon Group Pushes Hard-Edged Strategy For GOP
Hill: Legal Obstacles To Pursuing Tax Charges Against Trump Family