Tea Party Patriots Citizens Fund Weekly Report from Washington for 10/21/18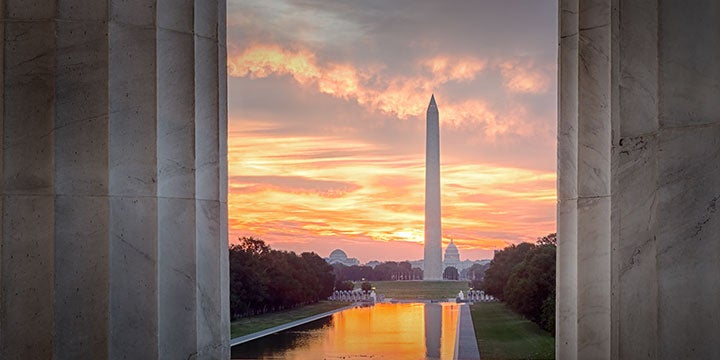 CALENDAR:
The House and Senate are both in recess, and will not return until November 13.
TPPCF ELECTION UPDATE:
PASCOE'S RULE OF THUMB FOR INCUMBENTS RUNNING FOR REELECTION:
Typically, incumbents are better known than their challengers. They've had the advantage of having a pliable media all to themselves for years, while challengers struggle to raise their name identification during the course of the campaign.
Consequently, the default position for virtually every race where there's an incumbent running for reelection is that the incumbent begins with a big lead. And, therefore, the key number to look at in any ballot test question on a survey is not what is the margin between the incumbent and the challenger, but where is the incumbent in relation to the magic 50 percent mark?
As long as an incumbent is over 50 percent on the ballot, he or she will be difficult to beat. But when incumbents poll below 50 percent on the ballot test question, they're in trouble – even if they might be leading their challenger by double digits.
Why? Because if the incumbent is below 50 percent on the ballot test, that's another way of saying a majority of the electorate HAS decided ONE thing – they've decided they DO NOT LIKE the incumbent!
Look at it this way: Incumbent Smith leads challenger Jones by 42-32 percent. An inexperienced analyst might say incumbent Smith is in good shape, because he's got a 10-point lead. But in reality, what that poll is telling us is that only 42 percent of the electorate surveyed in that poll has made a decision to cast a ballot for Smith, while 58 percent – almost all of whom know Smith – have decided they know him and DO NOT like him. 32 percent of that 58 percent have learned enough about challenger Jones to tell the pollster they feel comfortable voting for Jones, while the remaining 26 percent of the electorate – the so-called "undecideds" – aren't REALLY undecided: They HAVE decided they don't like Smith, but they just don't yet know enough about Jones to feel comfortable telling the pollster they're planning to vote for him.
Consequently, in the closing days of a contest, between three-quarters and four-fifths of the "undecided" voters will end up deciding to cast their ballots for the challenger.
That's why the real number to look at in any race where there's an incumbent running for reelection is not how much he or she is leading by, it's how close is that incumbent to 50 percent on the ballot? An incumbent at 42 percent two weeks before election day is in very serious trouble; an incumbent at 48 percent is in trouble, but might pull it out. An incumbent at 45, 46, or even 47 percent is in serious trouble and could well lose.
Keep that in mind as we go through these key contests.
SENATE:
TED CRUZ: INCUMBENT TED CRUZ REELECT AGAINST DEM BETO O'ROURKE
RCP average: Cruz +7 at 50.8-43.8. Cruz beat the crap out of Beto at last week's debate, and looks well positioned to defeat the upstart who raised $38 million in the third quarter.
MIKE BRAUN: CHALLENGING INCUMBENT DEM JOE DONNELLY
RCP average: Donnelly +3 at 43.7-40.7. An incumbent running below 44% two weeks before the election is in serious trouble.
JOSH HAWLEY: CHALLENGING INCUMBENT DEM CLAIRE McCASKILL
RCP average: Hawley +0.5 at 46.3-45.8. See above – an incumbent running below 46% two weeks before the election is in trouble. The numbers flipped in this race in mid-August, and she's been trailing ever since.
MATT ROSENDALE: CHALLENGING INCUMBENT DEM JON TESTER
RCP average: Tester +3 at 48.3-45.3. Tester appears to be holding on, but it's going right down to the wire
PATRICK MORRISEY: CHALLENGING INCUMBENT DEM JOE MANCHIN
RCP average: Manchin +9.4 at 45.7-36.3. Manchin peaked at 48 percent in August, and has dropped a couple of points since then. There are still a lot of undecideds in this race. If they break 3-to-1 for the challenger, we lose a squeaker; if they break 4-to-1 for the challenger, we win a squeaker.
LEAH VUKMIR: CHALLENGING INCUMBENT DEM TAMMY BALDWIN
RCP average: Baldwin +10.6 at 52.3-41.7. Baldwin has had double digit leads in the two most recent polls. Wisconsin Republicans may be wishing they had nominated Kevin Nicholson.
LOU BARLETTA: CHALLENGING INCUMBENT DEM BOB CASEY, JR.
RCP average: Casey +16. But we haven't seen a poll of PA Senate since the Kavanaugh confirmation – the latest polling data is a month old.
MARSHA BLACKBURN: BOB CORKER OPEN SEAT
RCP average: Blackburn +6.5 at 48.8-42.3. Looks good for Blackburn, who should be able to hold this traditionally red seat in a red state.
DEAN HELLER: INCUMBENT DEAN HELLER AGAINST DEM JACKY ROSEN
RCP average: Heller +1.7 at 46.0-44.3. Heller is only polling at 46%, traditionally viewed as the danger point for incumbents running for reelection.
RICK SCOTT: CHALLENGING INCUMBENT DEM BILL NELSON
RCP average: TIE. In the most recent survey, fielded from 10/15-10/16, Scott led by 2 at 49-47. Two polls from mid and late September showed Nelson leading by one. This one's going to be a squeaker right down to election day.
ARIZONA: JEFF FLAKE OPEN SEAT
RCP average: McSally +0.7 at 46.0-45.3. This one has see-sawed over the last four weeks, with the last four polls showing McSally trailing by 2, leading by 6, trailing by 3, and now leading by 2 at 48-46. Expect a squeaker one way or the other.
SELECTED HOUSE CONTESTS:
Steve King, IA-04
A September poll showed King with a 10-point lead over his Democrat challenger. That's the good news. The bad news is, that lead was 41-31, and it showed that King is only at 41 on the ballot. That's not a good place to be for an incumbent.
Ted Budd, NC-13
RCP average: Budd +4.5 at 45.5-41.0. Budd is only polling in the mid-40s, a bad place to be for an incumbent.
Scott Perry, PA-10
RCP average: Perry +1. A late September survey from Public Policy Polling, a Democrat-leaning firm, had Perry leading by just 44-43 percent.
Dave Brat, VA-07
RCP average: Brat +2 at 47-45. But the last poll was a 47-47 tie, and we haven't seen a new poll since the third week of September.
Jay Webber, NJ-11
The most recent survey, by the New York Times with Sienna College, shows Democrat Mikie Sherrill opening up an 11-point lead over Republican Jay Webber, at 49-38 percent. That's up from a Monmouth University survey from 10 days earlier that showed the two of them in a statistical dead heat at 48-44. Is the NYT poll an outlier? Could be. The 11th district is traditionally reliably red.
Peter Roskam, IL-06
We haven't seen a poll in this district since Labor Day, and it showed Roskam up one over his Democrat challenger at 45-44 – danger point for an incumbent running for reelection.
Claudia Tenney, NY-22
We haven't seen a poll in this district since late August, and it showed incumbent Republican Claudia Tenney trailing by 2 at 46-44 percent. That's not a good place to be for an incumbent.
SUGGESTED READING:
JENNY BETH MARTIN/TEA PARTY PATRIOTS:
Inside Sources: Jenny Beth Martin: My Message To The Group-Think Feminists: 'Bring It On'
AGENDA:
Fortune: 'It's Not A Republican Problem': Mitch McConnell Blames Entitlements For Rising Deficits
Politico: The Other Spending War: Appropriations Race Gets Ugly
Reuters: McConnell Says Senate Republicans Might Revisit ObamaCare Repeal
COURTS:
Politico: Democrats Agree To Confirmation Of 15 Trump Judges
Politico: Dems Fume As Trump Advances Judicial Picks During Senate Recess
NRO: President Trump Continues To Fill Court Vacancies Despite Senate Democrats Obstruction
Politico: McConnell's Laser Focus On Transforming The Judiciary
FBI/DOJ:
Tipsheet: Representative Goodlatte Warns Rosenstein He Can Expect Subpoena If He Doesn't Talk To Congress
AP: head of Firm Behind Trump Dossier Won't Talk to House Panel
RC: Rosenstein Agrees To Sit For Transcribed Interview With Judiciary, Oversight Committee Leaders
Politico: House Sets Rosenstein Interview For Next Week
IMMIGRATION:
Hill: Trump Threatens To Cut Off Aid To Honduras Over Immigrant 'Caravan'
WE: Trump Threatens To End Aide To 3 Countries If Citizens Enter US Illegally
Hill: Conservatives Fear Trump Will Cut Immigration Deal
Bloomberg: Kelly, Bolton Get In Profane Shouting Match Outside Oval Office
STAFFING:
Politico: McGahn Exits As White House Counsel
Politico: Trump Considering Richard Grenell For UN Ambassador
MISCELLANEOUS:
Daily Wire: 2nd Correction To Elizabeth Warren DNA
WSJ: Don't Ditch Riyadh In A Fit Of Righteousness
Politico: Mueller Report PSA: Prepare For Disappointment