Tea Party Patriots Citizens Fund Weekly Report from Washington for 10/1/18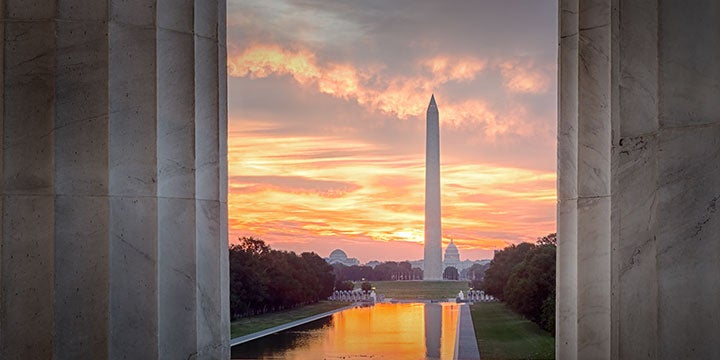 CALENDAR:
The House is in recess, and will not return until November 13. The Senate will return on Monday and stay in session through Thursday.
LAST WEEK ON THE HOUSE FLOOR:
The House returned to work on Tuesday, and passed two bills under Suspension of the Rules.
On Wednesday, the House passed the Rule governing consideration of the conference report for H.R. 6157, the minibus appropriations bill that combines the appropriations bill for the Department of Defense with the appropriations bill for the Departments of Labor, Health and Human Services, and Education, and related agencies, and contained within it a Continuing Resolution funding the remaining parts of the federal government that had not yet been funded. Then the House took up the conference report and passed it, by a vote of 361-61.
Then the House took up H.Res. 1071, a resolution recognizing that allowing illegal immigrants the right to vote devalues the franchise and diminishes the voting power of U.S. citizens. The resolution passed by a vote of 279-72, with 69 Democrats voting "present."
Then the House took up and passed two bills under Suspension of the Rules – H.Res. 1082, the FAA Reauthorization Act of 2018, and H.R. 6729, the Empowering Financial Institutions to Fight Human Trafficking Act.
On Thursday, the House passed the Rule that would govern consideration of H.R. 6756, the American Innovation Act; H.R. 6757, the Family Savings Act; H.R. 6760, the Protecting Family and Small Business Tax Cuts Act. Then the House passed the first two of those bills.
On Friday, the House passed the third of the tax cut bills, and also passed H.Res. 1099, providing for the concurrence by the House in the Senate amendment to H.R. 6, the Opioids bill, with an amendment.
And then they were done. And we won't see the House in session until a week after the November elections.
THIS WEEK ON THE HOUSE FLOOR:
The House is in recess this week.
LAST WEEK ON THE SENATE FLOOR:
The Senate returned to work on Monday, and voted to confirm Jackie Wolcott to be Representative of the United States to the International Atomic Energy Agency and to the Vienna Office of the United Nations. The vote to confirm was 75-19.
Then the Senate voted to invoke cloture on the nomination of Peter Feldman to be a Commissioner of the Consumer Product Safety Commission for the remainder of the term expiring October 26, 2019.
On Tuesday, the Senate voted to confirm him to that position, by a vote of 80-19.
Later Wednesday, the Senate voted to invoke cloture on the nomination of Peter Feldman to be a Commissioner of the Consumer Product Safety Commission for a full seven-year term beginning on October 27, 2019. This was a tougher vote – cloture was invoked by just 50-49.
On Thursday, the Senate voted to confirm Peter Feldman to that full seven-year term on the CPSC, by a vote of 51-49.
Then, on Friday, the Senate voted to confirm Lisa Porter to be a Deputy Undersecretary of Defense. The vote to confirm was 98-1.
And then they were done.
THIS WEEK ON THE SENATE FLOOR:
The Senate will return on Monday. At 5:30 PM, the Senate will proceed to a roll call vote on cloture on the motion to concur in the House message to accompany H.R. 302, the FAA reauthorization.
FBI/DOJ:
Deputy Attorney General Rod Rosenstein may yet survive publication of The New York Times report indicating that he had suggested wearing a wire against President Trump, and that he had advocated recruiting cabinet members to invoke the 25th Amendment to remove President Trump from office.
Early last week, the White House announced that Rosenstein and Trump would meet on Thursday, after the president returned from the United Nations General Assembly. But as Thursday approached, the meeting was rescheduled for later, so as not to take attention away from the Senate Judiciary Committee hearing.
Given the president's comments regarding Rosenstein – he said last week that no one at the White House believes that New York Times story, and that he likes Rosenstein – I think it's likely that Rosenstein will remain in his current position until at least after the elections, when I expect President Trump will move to install new leadership at the Department of Justice.
LEADERSHIP:
Speaking at a National Republican Congressional Committee fundraising dinner on Thursday evening, President Trump thanked Paul Ryan for his service as Speaker of the House and wished him well, and then turned to a different table, pointed at House Majority Leader Kevin McCarthy, and said he looked forward to working with McCarthy next
While not an explicit endorsement, McCarthy supporters interpreted it as such.
SCOTUS:
On Thursday morning, the Senate Judiciary Committee convened to hear testimony from Dr. Christine Blasey Ford, who maintains that Judge Brett Kavanaugh sexually assaulted her at a party in the summer of 1982, when he was 17 and she was 15.
To avoid the spectacle of "11 old white men" interrogating a female witness about sexual assault, the Judiciary Committee hired a female expert in sex crimes investigations to conduct the questioning. Rachel Mitchell, of Arizona, asked all the questions of Dr. Ford when it was the majority's time. Given the constraints of the five-minute rule – that is, each senator was allowed just five minutes to question the witness – it made for a somewhat disjointed exchange.
To many, Dr. Ford's testimony was emotionally compelling, and she seemed credible. But she failed to offer any corroborating evidence, and she could not recall where the alleged assault happened, on what date it happened, how she got to the gathering, or how she got home.
We learned during her testimony that she apparently was not made aware by her lawyers that the Judiciary Committee had offered to have staff investigators fly to interview her in California in private, so she could maintain her anonymity and not have to go through the circus of a Judiciary Committee hearing.
We also learned she met her first lawyer, Debra Katz, through a recommendation from Sen. Feinstein's office. FOX News anchor Greg Jarrett published a column shortly after Dr. Ford's testimony raising the question of whether Dr. Ford's attorneys were actually representing her, or the Democrats who recommended Dr. Ford hire them. You'll find that column in the Suggested Reading.
Following Dr. Ford's testimony, the committee gathered to hear testimony from Judge Kavanaugh. For 45 minutes, he ripped the circus atmosphere, and gave a strong defense against the allegations, including, again, an outright denial. He produced a calendar from 1982 to corroborate his claim that he was never at a party like the one Dr. Ford had described.
Toward the end of Judge Kavanaugh's testimony, South Carolina Republican Sen. Lindsay Graham used his time to rip the Democrats for their conduct during the confirmation process. It was the Lindsay Graham we haven't seen since the days of the Clinton impeachment trial.
After the conclusion of the hearing, Chairman Grassley announced that the committee would meet on Friday morning to consider – that is, vote on – the nomination.
Early Friday, Arizona Republican Sen. Jeff Flake announced that he intended to vote for Kavanaugh. But he was sandbagged on his way to the committee meeting, accosted by two protesters who spent four minutes haranguing him as he stood in an elevator with a door that didn't close fast enough for him to avoid the spotlight. Instead, he stood there with a deer-in-the-headlights expression as the two protesters yelled at him in front of TV cameras. The clip went viral. Flake was clearly shaken.
Moments later, the Judiciary Committee met to consider the Kavanaugh nomination. But before they could vote, Flake took his friend Democrat Sen. Chris Coons of Delaware and other Judiciary Committee Democrats to a small anteroom off the main chamber, where they engaged in a momentous conversation. The Democrats agreed they would be satisfied if the confirmation vote were delayed no more than a week so the FBI could conduct an investigation of the allegations against Judge Kavanaugh. Flake then voted to send the nomination to the floor, with the understanding on the part of the Senate GOP leadership that the confirmation vote would be delayed while the FBI conducted its investigation.
The Judiciary Committee then asked the White House to direct the FBI to conduct what it called a "supplemental FBI background investigation that would be limited to current and credible allegations against the nominee and must be completed no later than one week from today." In other words, the FBI has been tasked to investigate the claims of Dr. Ford and the claims of Deborah Ramirez, the woman who made allegations reported last Sunday in The New Yorker. It will also include the claims made by the client of Michael Avenatti, but apparently will not include an interview with his client.
Media reports indicate that the four witnesses to be interviewed by the FBI include Leland Keyser, a high school friend of Dr. Ford's who has said she has no memory of such an incident, but also says she believes Dr. Ford's account; Mark Judge, a high school friend of Judge Kavanaugh; P.J. Smyth, another high school friend of Judge Kavanaugh's; and Ms. Ramirez.
Predictably, Democrats complained that the FBI investigation was limited in scope and timing. Dr. Ford's attorney, too, complained.
Vermont Sen. Bernie Sanders went so far as to write a letter to Chairman Grassley, saying it was "imperative" that the FBI investigate other matters regarding Judge Kavanaugh "in order for the FBI investigation regarding Judge Brett Kavanaugh's nomination to be complete." Those matters included stolen Democrat files, warrantless wiretapping, Bush White House judicial nominations, detention of terrorist combatants, the reliability of polygraph examinations, and drinking beer.
Chairman Grassley responded in kind: " Thank you for your letter today. As you know, on July 10, 2018, you stated '[W]e must mobilize the American people to defeat' Judge Kavanaugh. This happened less than 24 hours after Judge Kavanaugh's nomination was announced. As you also know, all Senators have had access to 307 judicial opinions Judge Kavanaugh wrote during his twelve years on the bench, over 500,000 pages of documents, over 40 hours of testimony, and answers to more written questions than every prior Supreme Court nominee combined. Nevertheless, you made a decision on this nomination in less than 24 hours. Your public statements clearly reveal how unimportant it is to you to review any facts related to this nomination. So you can imagine my surprise at receiving your letter regarding the supplemental FBI background investigation. This supplemental FBI background investigation was requested by undecided members of both parties. Am I to take from your letter that you are now undecided and willing to engage with the Senate's advice-and-consent constitutional duties related to the nomination of Judge Kavanaugh to serve as an Associate Justice on the Supreme Court of the United States? If so, we should have a conversation about what information you need to assist you in making your decision, and I look forward to that conversation." Chairman Grassley then closed his letter with, "I appreciate your raising concerns, which others have already raised, at this eleventh hour. Sincerely."
In the event, the president pushed back against Judge Kavanaugh's critics, and the FBI has begun its investigation.
On Sunday evening, outside prosecutor Rachel Mitchell released a five-page memo to the Republican senators on the Judiciary Committee arguing that she would not bring criminal charges against Kavanaugh. She outlined the key consistencies in Dr. Ford's testimony: "A 'he said, she said' case is incredibly difficult to prove. But this case is even weaker than that. Dr. Ford identified other witnesses to the event, and those witnesses either refuted her allegations or failed to corroborate them. For the reasons discussed below, I do not think that a reasonable prosecutor would bring this case based on the evidence before the Committee. Nor do I believe that this evidence is sufficient to satisfy the preponderance of the evidence standard." You can find her memo in the Suggested Reading.
Last week I told you that Maryland has no statute of limitations on certain sex crimes, including attempted rape. That's true. But that's only because that law was changed in 1996. Prior to that, the crime of attempted rape in Maryland was considered a misdemeanor, and there was a one-year statute of limitations on filing a complaint. So Dr. Ford cannot file a complaint now and have the local Maryland police conduct an investigation.
SPENDING:
On Wednesday, as mentioned above, the House passed the conference report for H.R. 6157, the $854 billion spending bill that combines the appropriations bill for the Department of Defense with the appropriations bill for the Departments of Labor, Health and Human Services, and Education, and related agencies, and contained within it a Continuing Resolution funding the remaining parts of the federal government that had not yet been funded. On Friday, President Trump signed it into law, preventing a partial, temporary government shutdown that would have begun at midnight Sunday.
TRADE:
Trade ministers from the United States, Mexico, and Canada have reached an agreement to revise the North American Free Trade Agreement, according to an announcement from the Trump Administration on Sunday night.
The US-Mexico-Canada Agreement will replace NAFTA, if Congress agrees. The President indicated he would sign the deal by the end of November, and Congress will vote on the agreement early next year.
The announcement came so late on Sunday that we haven't had a chance to delve into the details, so we'll be discussing this at greater length next week.
SUGGESTED READING:
JENNY BETH MARTIN/TEA PARTY PATRIOTS:
Hill: Jenny Beth Martin: Rod Rosenstein Must Resign Now
FBI/DOJ:
WaPo: Rod Rosenstein To Stay On Job For Now, Will Meet With Trump On Thursday, White House Says
NRO: Rod Rosenstein's Resistance
Hill: Rosenstein Faces Trump Showdown
NYT: Rod Rosenstein's Job Is Safe For Now, Inside His Dramatic Day
Axios: Justice Department Drafted Exit Statement For Rosenstein
RC: Goodlatte Plans To Subpoena McCabe Memos
WSJ: Trump Considers Keeping Rosenstein On Advisers Say
Politico: House Republicans Prepare Subpoena For McCabe Memos
 Sara Carter: Did Australian Diplomat And Possibly Other Foreign Allies Share Intelligence On Trump
Hill: Trump: I'd Prefer To Keep Rosenstein, May Delay Meeting
Daily Mail: Trump Declares He'd 'Much Rather Keep' Rosenstein..
RC: Trump Postpones Rosenstein Meeting Until Next Week
Hill: Trump Postpones Rosenstein Meeting
RC: Rosenstein Called To Testify At Private House Judiciary Committee Hearing
LEADERSHIP:
Hill: Trump and Son Signal Support for McCarthy as Next Speaker
SCOTUS:
Hill: Kavanaugh: 'I Will Not Be Intimidated Into Withdrawing'
Hill: GOP Launches Counter Offensive On Kavanaugh
Washington Examiner: Senate Judiciary Committee Seeking Interview With New Kavanaugh Accuser
Politico: New Yorker Under Fire Over Latest Kavanaugh Allegations
USAT: GOP Stands By Kavanaugh, Echoes Judge In Calling Allegations  Politically Motivated 'Smears'
Politico: GOP Support For Kavanaugh Wavers
Politico: White House, GOP Point To Democratic  Resistance Behind Kavanaugh 'Smear'
WaPo: It'  s The Culture War On Steroids: Kavanaugh Fight Takes On Symbolism
Politico: Senate Panel Schedules Kavanaugh Vote For Friday
RC: Senate Republicans Eye Monday Or Tuesday For Kavanaugh Floor Vote
WT: Chris Coons: Burden Of Proof Lies With Kavanaugh
Hill: Senate Expects Floor Vote Next Week
NRO: Second Kavanaugh Accuser Refuses To Respond To Congress
Hill: Grassley Taps Arizona Prosecutor  Rachel Mitchell To Question Kavanaugh, Ford
Hill: Senate Panel Schedules Friday Morning Vote For Kasvanaugh
USAT: Ford Offers Senate 4 People She Told About Assault Claim
WaPo: Arizona Prosecutor Rachel Mitchell Emerges As GOP Choice To Question Kavanaugh And Accuser At Hearing
WaPo: Back In The Foxhole Together, Conservatives Rally Around Kavanaugh Amid Accusations
Politico: Democrats In The Dark On Eve Of Kavanaugh, Ford  Hearing
NYT: Trump Unleashes On Kavanaugh Accuser As Key Republican Wavers
Hill: Avenatti Releases Client's Identity, Allegations Against Kavanaugh
Politico: Merkley Seeks Injunction To Stop Kavanaugh Vote
NRO: Michael Avenatti's Unbelievable Allegation
US Senate Judiciary Committee: Kavanaugh Testimony
NYT: Before Kavanaugh Hearing, New Accusations And Doubts Emerge
USAT: Two Men Say They, Not Kavanaugh, Had Alleged Sexual Encounter With Ford
NRO: Nine Things To Know On Senate Judiciary Committee Hearing Day
USAT: Playing Politics With Kavanaugh, Ford's Allegations
Politico: Trump Thrilled At  Kavanaugh Defiance
Hill: Kavanaugh Calls Confirmation Process A National Disgrace
NRO: Graham:' If You're Looking For A Fair Process, You Came To The Wrong Town'
NRO: After Kavanaugh's Stand, Republicans Abandon Him At Their Peril
Fox News: Mark Judge, Kavanaugh's Friend, Responds To Ford's Testimony
Politico: Rachel Mitchell's Disappearing Act Confirms GOP Blunder
WSJ: Senate Judiciary Committee Set To Vote On Kavanaugh
RS: Kavanaugh Has the Votes, But Are We Prepared for What Follows?
WaPo: Why MD Police Aren't Investigating the Kavanaugh Allegations
RC: Threats Against Jeff Flake and Chuck Grassley Prompt Additional Security
Hill: How Flake Came To Secure Kavanaugh Delay
NYT: A Tumultuous 24 Hours: How Jeff Flake Delayed a Vote on Kavanaugh
Hill: Lawyer for Kavanaugh Accuser: FBI Probe Should Not Have 'Artificial' Limits
Wired: False Memories and False Confessions: The Psychology of Imagined Crimes
TH: I Dunno! What Was the Question Again?
FOX: Jarrett: In Kavanaugh Battle, Are Ford's Lawyers Representing Her, or the Democrats?
Hill: Kavanaugh Confirmation Faces Fresh Uncertainties
LAT: Flake and Murkowski Join Democrats in Calling for FBI Inquiry of Sex Assault Allegations Against Kavanaugh
WSJ: White House Directs FBI To Interview First Two Kavanaugh Accusers, But Not the Third
WSJ: Was Blasey Ford at a July 1, 1982 Party with Kavanaugh?
WSJ: Strassel: The Kavanaugh Stakes
Hill: Trump: FBI Investigation into Kavanaugh Will 'Never Be Enough' for Democrats
Hill: Cotton Says Feinstein Will Be Investigated over Ford Letter
NYT: Details of FBI's Kavanaugh Inquiry Show Its Restricted Range
DC: Graham Wants Probe of Feinstein's Handling of Blasey Ford Allegations
DC: Chuck Grassley Sends Blistering Letter to Bernie Sanders Over Demands for FBI Investigation into Kavanaugh
Politico: 'This Is March or Die': Kavanaugh Urged To Hit Back Hard
NRO: Fund: Who Was Behind the Flake Set-Up?
NYT: Democrats Denounce Limits on FBI's Kavanaugh Inquiry as a 'Farce'
WaPo: In Memo, Outside Prosecutor Argues Why She Would Not Bring Criminal Charges Against Kavanaugh
WaPo: Fight Over Kavanaugh Intensifies Amid Confusion Over Limits of FBI Sexual Assault Investigation
Politico: Scenes from Jeff Flake's Supreme Court Rebellion
SPENDING:
Hill: House Passes $854 Billion Spending Bill To Avert Shutdown
Time: President Trump Vows To Sign Spending Bill 'To Keep The Government Open'
WaPo: Ryan Says Trump Has Promised To Sign Spending Bill To Avert Shutdown
Hill: trump Signs Spending Bill, Preventing Shutdown
TAXES:
Hill: House Passes Two Bills In New GOP Tax Package
Politico: Democrats Planning To Examine Trump's Tax Returns After the Midterms
TRADE:
Politico: US Reaches Trade Deal with Canada and Mexico, Providing Trump a Crucial Win
Hill: Trump Takes Victory Lap after NAFTA Deal
MISCELLANEOUS:
Breitbart: Project Veritas: IRS Employee Says 'Evidence', Emails Deleted In Cover Up
Politico: House Republicans Pass Symbolic Measure Against Non-Citizen Voting
Axios: The Next Ugly Fight: Impeachment
Hill: House Cancels October Votes, Heads Home to Campaign
WaPo: Seeds of Populist Anger Sown in Wall Street Bailout That Never Reached Main Street