Tax reform is still a money maker!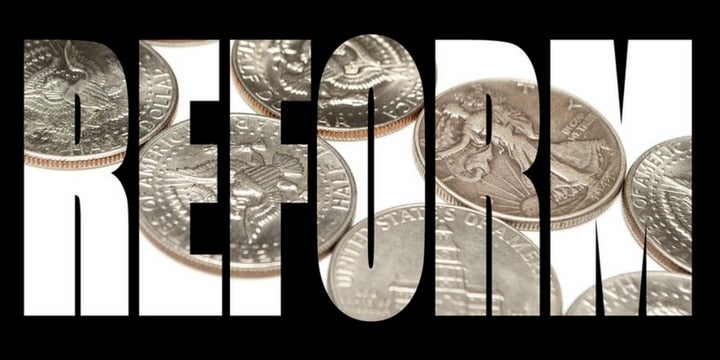 Months after tax reform passed into law, Americans are still seeing the benefits. We won't see the full list of benefits for a few years, but it's a really good sign that we are seeing a lot of them now. The gross domestic product (GDP) is over 4 percent for the second quarter, wages have started rising, and average hourly earnings have gone up 2.9 percent.
According to Scott Hodge, president of the Tax Foundation, the effects of tax cuts won't be just short-lived.

"It's unrealistic to expect major tax policy changes like this to produce immediate results," he said in his testimony at a Senate hearing on Sept. 6 titled "The Positive Economic Growth Effects of the Tax Cuts and Jobs Act."

The bill is expected to help the economy grow, resulting in more jobs and even higher wages, he said.

According to the Tax Foundation, the new tax law will boost the level of GDP by 1.7 percent over the next decade.

"Now, it doesn't sound like much, but that translates into a cumulative $5.3 trillion worth of additional GDP over the next decade," Hodge said, adding that tax reform also is expected to boost wages by 1.5 percent and create 340,000 additional full-time jobs.

If Congress were to make the expensing provision and the individual rates permanent, the economic benefits would be considerably higher, he said.

The new tax code slashes the corporate income tax rate to 21 percent from 35 percent. It also has a temporary expensing provision that allows businesses to immediately deduct 100 percent of the cost of certain investments.

The expensing provision will begin to phase out at the end of 2022 and many individual tax provisions will expire by the end of 2025, according to the new code.

Thanks to tax cuts and the expensing provision, businesses have accelerated their capital spending. Nonresidential fixed investment, which includes spending on equipment, structures, and intellectual property, climbed 8.5 percent year-on-year during the second quarter.

Workers also benefit from a surge in capital investment, according to experts, since wages are closely tied to business investments and productivity gains.
The American people have seen more of their take-home pay and businesses have received some tax relief. We can only hope that Tax Reform 2.0 will make these tax cuts permanent and improve the overall economy in time.