Tax reform is already helping our economy!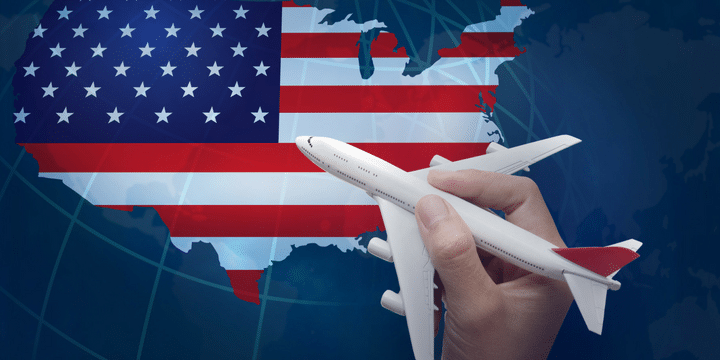 For eight years, we saw our economy dwindling, businesses suffering and investments going overseas. Now there has been a major shift with the new tax reform law and American businesses are turning a new leaf, especially for American airlines. Businesses are starting to increase their corporate spending, especially for corporate travel. This is good news for a lot of airlines that depend on business travel and also good news for investors buying shares in these American airlines.
Tax reform should boost business travel this year, according to Bank of America Merrill Lynch, and that in turn will boost shares of the country's biggest airlines, including American Airlines, United Continental and Delta, the investment bank said.

"We view tax reform as a significant positive for corporate spending (banks, media companies and even airlines have given $1,000 one-time bonuses to employees), and we believe this can drive a pickup in corporate travel pricing," wrote analyst Andrew Didora.­­ "Since 2014, we estimate corporate pricing is down 14 percent. … This coupled with strong international fundamentals should create a solid backdrop for the legacy airlines that are more levered to corporate travel than domestic, leisure-oriented airlines."
It's only been a few weeks since tax reform was signed into law and businesses are already opening their wallets and contributing to our economy. The Trump administration recognizes that we need to reverse all of the damage the Obama administration created and develop a pro-America economy once again — and tax reform is only the beginning!