Tax Day Rally in Cincinnati, Ohio!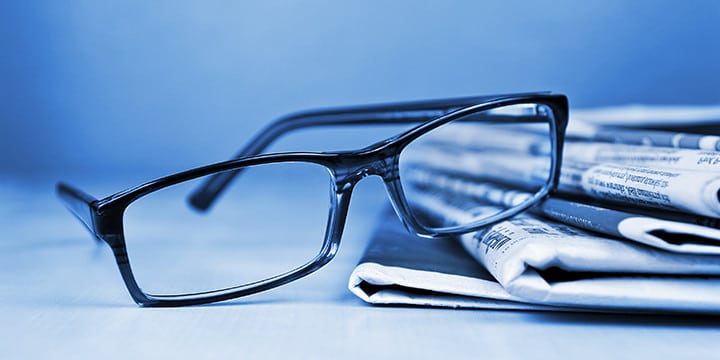 On April 15, Americans scrambled to file their tax returns and send too much money to Washington, D.C. Just after the post offices closed, more than 300 patriots attended the Cincinnati Tea Party Tax Day event. It was hosted Sharonville Convention Center in northern Hamilton County, not far from the I.R.S. office which was initially blamed for President Obama and Lois Lerner's criminal targeting of Tea Party Patriots.
Ann Becker, President of the Cincinnati Tea Party, did an extraordinary job organizing the rally. As she told The Cincinnati Enquirer, "Southwest Ohio is one of the nation's conservative powerhouses. And we're working with our Dayton (Tea Party) chapter and Butler and Warren counties to make it even stronger."
Tea Party Patriot's President Jenny Beth Martin (shown above) was joined by FreedomWorks President Matt Kibbe, Brian Thomas of 55KRC, and local tea party leader Ted Stevenot.
Jenny Beth powerfully explained to the crowd how the already-announced candidates for President prove how successful the Tea Party is.
.@JennyBethM addressing the @CincinnatiTP last night at their #TaxDay event! #teaparty pic.twitter.com/yyzE1vI1OB

— Tea Party Patriots (@TPPatriots) April 16, 2015
Afterward, Jenny Beth walked around and met dozens of enthusiastic patriots. Ohio is a key state in every recent Presidential election, and we are excited to work with these activists to elect conservatives in 2016.
Here is the transcript of Jenny Beth Martin's speech, as prepared:
---
Just six years ago today, many of you participated in one of over 850 tax day tea parties around the country. Let's take a few minutes and reflect on how far we've come, because I don't know that any of us could have envisioned this. Liberty-loving Americans all over our great Republic gathered in cities and towns just like this one. A lot of us weren't sure EXACTLY what we were doing. We just knew that government spending was out of control.
Who here remembers where they were when Rick Santelli gave his famous rant on CNBC? Who remembers his shot heard 'round the world: "Stop the spending, Mister President!" Looking back, it seems a little strange that a movement could grow from a random reporter's tirade on mainstream media. Yet here we are.
Because Mr. Santelli got our attention and spurred us to action. The stimulus was only the first in a long line of Obama outrages. Remember all those non-existent "shovel-ready jobs" the president joked about? It was indeed a joke. A bad one and at our expense, as it turned out, but just the first in a long line of offenses committed against the American taxpayer.
It took a man like Barrack Obama and his radical, Leftist, anti-American agenda to give rise to the tea party movement. Actually, we couldn't have done it without you, Mr. President, so thanks, I guess…
But he united us. He energized us. And lo and behold, in the 2010 midterm elections we made history with a larger majority than the Republican Revolution in the 90s. Sure enough, John Boehner went from minority leader to Speaker of the House, because of us. That was in 2010 when President Obama finally took notice of the Tea Party. And Dear Leader was not pleased.
Wait. I've misspoken.
It wasn't President Obama who was upset. It was just a couple of rogue agents right here in the Cincinnati IRS office, right? Sorry. I always get the two mixed up.
No, the President took our outspoken voices and the 2010 mid-term elections as a personal affront, and he turned to the most punitive government agency at his disposal to avenge the insult. His handpicked goon, Lois Lerner, embarked on an unprecedented campaign of retaliation against her fellow citizens. She referred to us as "CRAZIES." She called us some other names too, names I won't repeat here today. Suffice it to say that she, the President and the entire Democrat machine hold us in contempt and view us as a mortal danger to their agenda. She abused her office and trampled on the Constitution, just to teach us what she considered an important lesson: That this president is not to be challenged, or otherwise offended.
And since Ms. Lerner saw fit to throw some civil servants from this office under the bus, I think this is the best time and place for me to address a few words to her.
Lois Lerner, you belong in prison for what you did to the American people. If Eric Holder were a legitimate law-enforcement official and not a partisan hack, you'd have been perp-walked in an orange jumpsuit long ago. And if there is still any semblance of justice in this country we love so much, you will one day have lots of quality "alone time" to reflect on your misdeeds. You should be ashamed of yourself, but you have no shame.
Still, we have hope.
If there's one thing we've learned over the last six years, it's that we're in a marathon, not a sprint. Results don't come nearly as fast as we'd like, but that won't deter us, will it?
We're not going away. We're going to keep demanding accountability from our government. It may not be this month or this year, but the IRS and Lois Lerner will be called to account.
Speaking of accountability, "Lobbying Day" in the Great State of Ohio is April 29th! And we need all the grassroots in the Buckeye State to stand up for photo ID at the polls!
Ballot integrity!
And along those lines, has anyone here dared to dream of an America without the IRS? Yeah? How about this idea: Let's repeal the 16th Amendment and put the IRS in a shallow grave. Let its epitaph read: HERE LIES THE AGENCY THAT FORGOT IT WORKED FOR THE AMERICAN PEOPLE. WHO'S NEXT?
It won't happen quickly. But if we're patient and determined, we'll win. What will victory look like? Maybe our grandchildren will one day ask, "Grandma, what was the IRS?" And about the same time, Lois Lerner has yet another parole request denied.
You may say I'm a dreamer. But I'm not the only one.
Being a happy warrior for the conservative cause is tough, and often lonely. We patriots do have a handful of friends in Congress we can count on though, and gratitude compels me to mention some of them right now. Over the past few weeks, Tea Party Patriots across the country have sent special "thank you" notes, letters to the editor and social-media greetings to some of our champions. It's important to make time to do this, because these folks consistently have our backs on Capitol Hill.
Jim Jordan from right here in the Buckeye State. North Carolina's Mark Meadows. Senator Mike Lee from Utah. Louie Gohmert from Texas. Steve King of Iowa. Trey Gowdy of South Carolina. Tennessee's Marsha Blackburn. Justin Amash from Michigan and Raul Labrador from Idaho. There are too many to mention today, but rest assured, they have our backs, and our profound thanks.
You know, it's easy to get discouraged fighting for change. I look around me today with a happy heart, though. We have come so far. We're here, and we're not going away anytime soon. The media may ridicule us, and we know the Obama regime holds us in abject contempt. Let's cut them a little slack, though, because it's been a shocking few weeks for the mainstream media.
We have three announced Republican candidates for president so far. And each of them capitalized on our movement and tapped into our energy to get first to the U.S. Senate, and now championing our values even more they are in the 2016 presidential field.
How awesome is that?
Let this sink in. In 2008 we nominated a mushy moderate. In 2012 we did it again, and watched as the Republican Establishment ran away from us.
And in 2016, the first candidates to declare for president all embrace our values.
I'd say that's progress. And to our friends in the media:  "Deal with it and get used to it."
Allow me to close with a personal note.
Like all of you, I had no idea where this ride would take us. It's been a wild one and a fun one for sure. And we're not done.
It's the honor of my life to work with grassroots activists just like you, all over the country. Year after year, I've met thousands of Americans, who want to restore their country and instill the values of personal freedom, economic freedom and a debt-free future. They – and you – are hardworking Americans who love their country and pay their taxes.
Cast as radicals by the liberal media, you fight on. Mocked by Democrats and the GOP Establishment, you redouble your efforts. You walk neighborhoods at election time, you lobby at your state capital, you melt the phone lines in DC regularly, and spread the word for rallies like this one.
You are the heart and soul of the tea party movement. Without you, there is no movement. From the bottom of my heart and on behalf of Tea Party Patriots, thank you so much for all you do for our country and for freedom.
God bless you, and God bless the United States of America.