TOPLINE: Stuff You Need to Know for Tuesday, July 22, 2014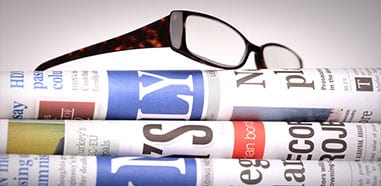 Budget to Transport Illegals Across USA Approaches $100M
The U.S. Senate Appropriations Subcommittee approved a Department of Homeland Security (DHS) budget for Fiscal Year (FY) 2015 that includes $5.508 billion for Immigration and Customs Enforcement operations. Included in that amount is more than $87 million for the transportation of illegal immigrants–most often via plane–from the U.S.-Mexico border to federal facilities around the nation. The FY 2015 bill summary states that the federal government will provide "$87.6 million above the request for the transportation of unaccompanied immigrant children– often via commercial or charter aircraft – from DHS custody to the legally required shelters operated by the Office of Refugee Resettlement within Department of Health and Human Services."
What about a budget appropriation to fly illegals back home?
http://www.breitbart.com/Breitbart-Texas/2014/07/21/Feds-to-Spend-More-Than-87-Million-Flying-Illegal-Aliens-Around-US
Looking for a 'Boots on the Ground' interview on the border crisis? Email Mike Rudin now at MRudin@sbpublicaffairs.com or call at 703-739-5920
Doctor Sickened By Unaccountable Obama and Sick Illegal Aliens
A physician questions if the Obama administration will be held accountable for its immigration policy that is illegal alien children to spread infectious diseases. "This administration seems absolutely immune to the most lawless behavior that I've ever encountered in my life," says Dr. Elizabeth Lee Vliet, a representative and past director of the Association of American Physicians and Surgeons. Vliet alleges the Obama administration is trying to hide the serious infectious diseases being discovered by healthcare professionals who are examining the illegal alien children being housed in detention facilities across the country. Vliet says President Obama created this crisis, and she is skeptical that his administration will be held accountable because no one seems to be doing so.
The Obama border crisis has lit a time-delayed fuse for a public health disaster. Read more here.
http://www.onenewsnow.com/politics-govt/2014/07/22/doctor-sickened-by-unaccountable-obama-and-sick-illegal-aliens#.U85RyuhX-uY
Florida's Largest Obamacare Insurer: Rate Hikes Coming In 2015
Florida's largest health insurer is likely requesting rate hikes for Obamacare plans in 2015 due to "tremendous financial pressure" in the health care exchange, the company's CEO said Monday. "We will be under tremendous financial pressure initially, given the age, risk profile, and high utilization of the new membership," Florida Blue CEO Patrick Geraghty told Kaiser Health News.
Looking for those Obamacare savings? Not gonna find it in Florida.
http://dailycaller.com/2014/07/21/floridas-largest-obamacare-insurer-rate-hikes-coming-in-2015/
Produced by Tea Party Patriots Communications – Contact Shirley & Banister –  122 S Patrick St, Alexandria, VA 22314 – 703-739-5920