Students should stand for the Second Amendment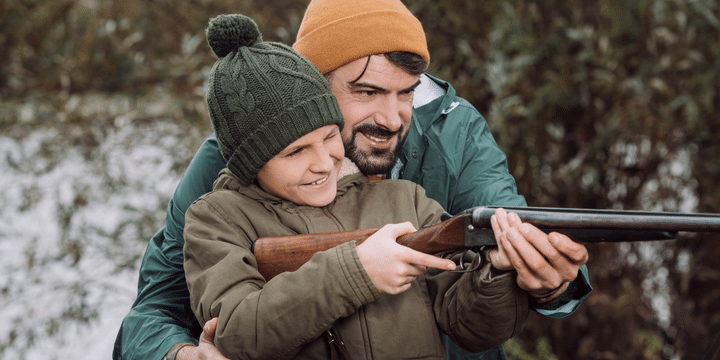 After a shooter took the lives of 17 people at Marjory Stoneman Douglas High School, many students and adults from the community of Parkland have come out in favor of gun control by organizing protests and student walkouts. While the activism of these young students is admirable and encouraged, they and the adults who support them are also sending another message — those who do favor the Second Amendment may be harassed for their beliefs.
This week, a Marjory Stoneman Douglas High School student was called out of class to be questioned by two school resource officers about an Instagram post. This was the post that they questioned him about:
It was great learning about our inalienable right of #2A and how to properly use a gun. This was my first time ever touching a gun and it made me appreciate the #Constitution even more. My instructor was very informative; I learnt a lot. #2A is important and we need 2 preserve 2A pic.twitter.com/4rcOZbpl88

— Kyle Kashuv (@KyleKashuv) April 21, 2018
"First, they began berating my tweet, although neither of them had read it; then they began aggressively asking questions about who I went to the range with, whose gun we used, about my father, etc. They were incredibly condescending and rude," Kashuv said.

At that point, Kashuv claims, a Broward County sheriff's officer joined them, "and began asking me the same questions again." Kashuv said the officers declined to let him record the interview, but told him he hadn't done anything wrong.

"I asked why I was there," Kashuv said. "One said, 'Don't get snappy with me, do you not remember what happened here a few months ago?'" The teen also said that officers referred to him as "the pro-Second Amendment kid."

…

In a message to Fox News, Kashuv said that one of the officers told him, "Kyle, you have such good grades, why would you do this?"

Eventually, Kashuv said the officers let him go and told him they'd contact his parents. It was not immediately clear if Kashuv's parents had been contacted Monday evening.
More and more, Second Amendment supporters are unable to voice their beliefs at fear of being harassed. That's why Tea Party Patriots Citizens Fund stands by pro-Second Amendment students on May 2.  Stand for the Second is a student-led, student-driven movement organizing walkouts at high schools across America on May 2, 2018, to stand for the Second Amendment. It's time that we change the conversation and stop the harassment of those who practice gun safety and care about their constitutional rights. We encourage you to take part on May 2nd to not only stand up for the Second Amendment, but to stand up for all of our rights. Students should stand for the Second Amendment, now more than ever! Learn more on our website about how you can stand for the Second!