Straining a School near You: Illegal Immigrant Surge Overwhelming Public Education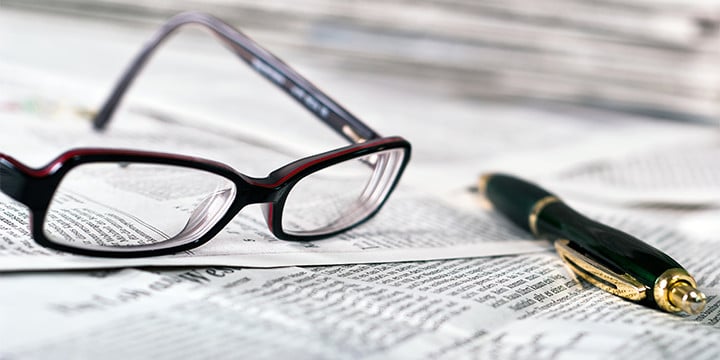 With the federal government secretly dumping illegal immigrants into states across the county, state and local governments are forced to financially absorb the hundreds to thousands of illegal-immigrant children. The latest Governor to oppose crippling American infrastructure is Maine Governor Paul LePaige, who says his state cannot afford to extend its limited resources to those who are not here legally.
"Our state government is here to help those who need a temporary hand up or our most vulnerable residents, such as the elderly and disabled who cannot care for themselves. But it is wrong for the federal government to force a higher burden on the people of Maine to pay for those who come to our country illegally," stated LePaige last week. "We cannot become a state that encourages illegal immigration. We simply cannot afford it." [1]
Several days later, the Governor followed up with a more personal plea while visiting a homeless shelter in Lewistown.
"If we have eight kids in the state right now, and if there are any state dollars going there, there are eight Mainers not getting services," he said, noting "there's not an endless pot of money" in the New England state. [2]
Elected officials across the nation have shared the same sentiment about local resources being strained by the current border crisis. The federal government has been quick to quell apprehensions by reassuring officials and citizens that will not be the case. However, many officials find no comfort in their words; Washington's weak record of keeping promises gives little reason to.
Lynn, Massachusetts, a hub for immigration, is facing a crisis this school year.
"The city's already-crowded schools have been overwhelmed by the rush of immigrant children, officials said. Since the 2011-12 school year, the number of immigrant students attending Lynn schools has grown from 36 to 538. Most are from Guatemala and the Dominican Republic.
"We have gotten enough new students to build a school, but unfortunately, we don't have the money to build a school," [Mayor] Kennedy said." [3]
It is difficult to know what the district will face when school starts. Resources are already being stretched due to illegal immigration, and the incoming wave of unaccompanied alien children may strain infrastructure to the breaking point.
In Delaware, Indian River school officials are trying to prepare for the unknown. The State Department of Education currently doesn't foresee an influx, but Dr. Donald Hattier – a school board member for Indian River – isn't convinced. To Hattier's understanding, the district "was slated to be a dropping ground for upward of 100 unaccompanied minors, possibly more." [4] This would be in addition to the surge of illegal-immigrant children they saw last year.
"In the 2013-14 year, Indian River experienced an unanticipated arrival of some 70 Hispanic/Latino students. Most were high school age and enrolled at Sussex Central High School.
"That's a lot of students – non-English speaking students – within one year," said Indian River School Superintendent Dr. Susan Bunting…
Dr. Hattier estimates an influx of even 50 unaccompanied minors would cost district and state taxpayers more than a half million dollars, not counting additional funding for special needs." [4]
How out-of-control can costs become? Taxpayers in the Golden State are footing $14.4 billion a year to "fund elementary and secondary education for the undocumented and the anchor babies in the state," according to the Sacramento Bee. "Baseline education includes public school plus English as a Second Language (ESL). 'Despite federal funding, the average per pupil expenditure was $10,450 each year.'" [5]
Washington's position is that local resources won't be affected, or it's only federal dollars that will be used. D.C. is hoping Americans don't realize that all taxpayer money comes from the same source.
You.
---