Statement on Keli Carender's Resignation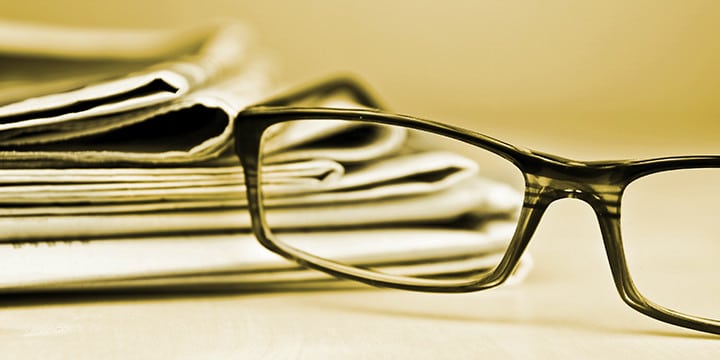 Reluctantly, we have accepted the resignation of Keli Carender from her position with Tea Party Patriots. She's moving on to become a full time mother to her daughter. She has been a vital member to our team for the last six years and we hate to see her go, but we wish her all the best as she pivots to focus more of her time to her family.
Tea Party Patriots co-founder Jenny Beth Martin shared this message with fellow patriots:
---
Keli Carender has been a trailblazer in our modern day tea party movement. She hosted the first Porkulus Protest in Seattle, WA to protest the stimulus bill before Rick Santelli had his infamous rant in Chicago, IL. I first heard her voice as she was one of the two dozen or so people on the first conference call organizing the tea party movement on Friday, February 20, 2009.
When I first met Keli in November, 2009, she was a twenty-something single woman, employed as a teacher, involved in a local improv troupe in Seattle; all while she was blogging, volunteering for the liberty movement and organizing her local tea party group, the Sons and Daughters of Liberty. She has since married, become a homeowner, and had her first child.
And she has been an invaluable member of our team.
Keli is a tireless champion of our values, loves our country, has an instinct for how to message our values and concerns to everyday Americans, and is constantly looking out for how the left and liberal opposition will counter what we are doing so we can be ahead of the curve. Over the last 6 years, Keli has served as a local and state coordinator, barnstormed the country, served as a spokesperson for our organization in the media, headed up our field team by providing support to the local coordinators around the country, and she injected much needed levity and humor when times were grim to remind us that we can be happy warriors.
As Keli's life has changed and matured, she is shifting to focus on her family and to be a full time stay at home mom. As a mom who had the privilege and ability of being a full time stay at home mom for the first few years of my twins' lives, I am happy for Keli as she makes this transition in her life. I know that Keli's love for our country will not go away even as she focuses on her family.
While we will continue the work that must be done to expand freedom, the Tea Party Patriots Support Team and I will miss our Trailblazer.
I wish her well. I am so honored to have had her as part of our Support Team. I want her to know that because of her hard work blazing the trail, Tea Party Patriots will continue to stand for every American and be home to millions who have come together to pursue the American Dream and to keep the Dream alive for our children and grandchildren.
I want to extend my sincerest gratitude to Keli for everything she has done for the movement for the last 6 years. We are going to miss her.
---
As Keli Carender spent her years at Tea Party Patriots working with our local coordinators, she wanted to share this message with them:
Looking back, I can't believe it's been over six years since this all began. I never thought I would willingly leave TPP, ever. However, as we all know, people change, times change, priorities change, etc. I realized recently that I want to make my daughter my first priority, and I was no longer a good fit for what the organization needed. It's the best thing for me and my family, and so while it is bittersweet to walk away from TPP, I know it's the right thing to do.
When I and 150 other concerned citizens who stood in Seattle's Westlake Plaza on Feb 19, 2009, to protest Pres. Obama's $831 billion stimulus, we had no idea that we were part of something that was going to spread and grow into the national tea party movement, a movement that stands for the first principles of our nation. I have been honored to stand shoulder to shoulder with so many true, committed constitutionalists during these last six years. In the face of all obstacles, whether they stem from the liberals or the establishment "conservatives," the fight will continue.
I believe that the power of good people will triumph over the corruption of the evil people. I believe in the power of this movement because it comes from the millions of grassroots people across the nation, taking action and standing up for principle. And, though we've seen over and over how the corruption can ensnare so many once well-intentioned warriors that move to D.C., I am confident that the heart of the movement will not be corrupted because the heart will never live inside the beltway. We will persevere against everything the swamp wants to throw at us, and we will not be taken in. I truly believe this with all my heart.
I want to specially thank each and every one of you for your tireless efforts since the start of this movement. You are all heroes in my book. It has been such an honor to serve you on the support team. Knowing you are all out there, with such passion, helps me sleep better at night. I will still be involved in the movement. Once I get settled in my new role as full-time mom, I will be able to see where I can help out locally.
Please join us in wishing Keli all the best as she moves on to focus more on her family.