Snowe's Green Energy Letter Nods Toward Cap and Trade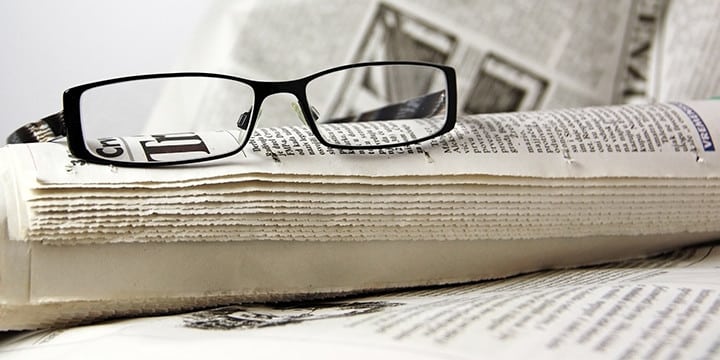 By Norma Green
Senator Olympia Snowe's (R-Maine) longstanding support for green energy opens up a raft of concern for those believing that government should not pick and choose winners.
Aroostook Tea Party Patriots leader Rick Anderson believes that revamping America's energy policy would adversely affect the economy.  Tea Party Patriots obtained a copy of a letter responding to Anderson's concerns over the American Clean Energy and Security Act of 2009, H.R. 2454.
Snowe, in a letter dated September 21, 2009, summarized the bill.  "Specifically, the bill would develop a cap and trade system beginning in 2009, which would gradually reduce the amount of greenhouse gas emissions to a level roughly 80 percent of current levels by 2050.  In addition, the American Clean Energy and Security Act requires renewable energy production by mandating utilities to use it for 6 percent of their power generation by 2012 and 25 percent by 2025.  Furthermore, this bill provides incentives for electric vehicles, and sets forth provisions concerning the development of a 'smart grid' which is designed to deliver electricity from suppliers to consumers using digital technology to save energy, reduce cost and increase reliability and transparency.  H.R. 2454 would also lay out new energy-saving standards for buildings, appliances, and industry."
Continuing the nod toward legislation, Snowe said, "Specifically, I noted your concern that H.R. 2454, as passed by the House of Representatives, will have a harmful economic impact on the nation.  Please know that, like you, I am very much aware of the economic crisis that our country is facing, and believe that Congress has a responsibility to ensure that any legislative proposals are fully and carefully developed with America's economic well-being as a top priority.  For example, a carefully constructed energy bill could potentially promote the renewable and energy efficiency industries and serve as a catalyst for these industries, as well as provide our manufacturing and industrial sectors with the ability to plan for long term viability and prosperity."
Snowe listed Caterpillar, John Deere, Ford Motor Company, General Electric, and Duke Energy as companies expressing frustration over long-term decision making within the atmosphere of uncertainty.  The solution, Snowe says, is in developing a clear roadmap for companies and providing additional incentives to develop the technologies that mitigate climate change and enhance energy security.
Detailing benefits to the local community, Snowe wrote, "Maine is ideally positioned to take advantage of additional renewable energy and energy efficient industry growth.  Maine has currently the largest production of wind energy in New England, and also has the greatest potential for continued growth.  This amount of wind power could provide as much as $5 billion dollars in economic investment in Maine, creating several thousand construction jobs, and over 1,000 long-term jobs."
H.R. 2454 was introduced by Representative Henry Waxman on May 15, 2009 and passed the House of Representatives in June by a vote of 219 to 212.  The bill was placed on the Senate calendar, but a vote did not occur in the 111th Congress, and, therefore, H.R. 2454 did not become law.  Waxman is ranking member of the Energy and Commerce Committee.
Eight House Republicans voted for H.R. 2454:  Mary Bono Mack (CA), Michael Castle (DE), Mark Kirk (IL), Leonard Lance (NJ), David Reichert (WA), Frank LoBiondo (NY), John M. McHugh (NY), and Chris Smith (NJ).
There were 211 Democrats who voted for the bill including Corrine Brown (FL), Earl Blumenauer (OR), Kathy Castor (FL), Alan Grayson (FL), Gene Green (TX), Chelie Pingree (ME), Michael Michaud (ME), Debbie Wasserman Schultz (FL), and Anthony Weiner (NY).  Forty-four Democrats voted against the bill including Jason Altmire (PA), Jim Costa (CA), Peter DeFazio (OR), Dennis Kucinich (OH), Jim Matheson (UT), and Peter Visclosky (IN).  Dennis Kucinich claimed the bill was too weak.
Letters in support of H.R. 2454 came from GE's CEO, Jeffrey Immelt; International Union, United Automobile, Aerospace & Agricultural Implement Workers of America (UAW); BlueGreen Alliance, which includes the United Steelworkers, Sierra Club, Laborers' International Union of North America, Andy Stern of Service Employees International Union, Natural Resources Defense Council and Communications Workers of America; Pew Center on Global Climate Change; Florida Board of Governors; the State University System of Florida; and National Grid.
According to OnTheIssues, Snowe voted "no" to defunding renewable and solar energy in June of 1999, voted against drilling in Alaska's ANWR, and signed on to the UN Framework Convention on Climate change in January 2007.
Most Americans agree that the country should work toward a clean environment.  But "clean" is a term used to argue for cumbersome legislation and government subsidies.
Moreover, the incentives obstruct the free market, as evidenced by recent headlines about failed green companies subsidized by government.  The investigation of Solyndra and the Environmental Protection Agency's Cross-State Air Pollution Rule have made some reconsider government intrusion in the free market.
Snowe's office did not respond to a request for comment on this story.
Snowe can be contacted here by email or at her D.C. office:  (202) 224-5344
Waxman can be contacted here by email or at his D.C. office:  (202) 225-3976
Norma Green covers Senator Olympia Snowe for Tea Party Patriots' Government Accountability Project.  She can be reached at norma.green@tppjournalism.org.