Shocker: Congress trying to exempt itself from Obamacare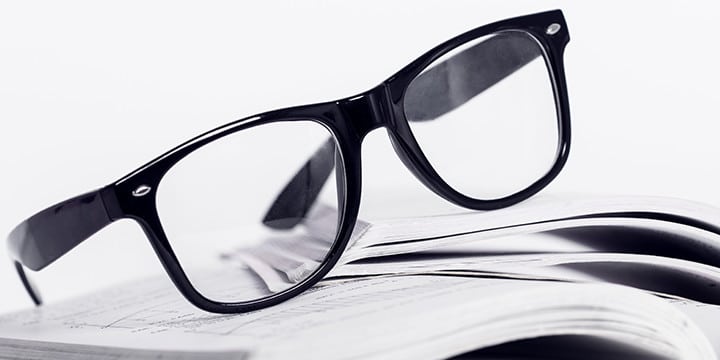 Congressional leaders in both parties are engaged in high-level, confidential talks about exempting lawmakers and Capitol Hill aides from the insurance exchanges they are mandated to join as part of President Barack Obama's health care overhaul, sources in both parties said.
The talks — which involve Senate Majority Leader Harry Reid (D-Nev.), House Speaker John Boehner (R-Ohio), the Obama administration and other top lawmakers — are extraordinarily sensitive, with both sides acutely aware of the potential for political fallout from giving carve-outs from the hugely controversial law to 535 lawmakers and thousands of their aides. Discussions have stretched out for months, sources said.
A source close to the talks says: "Everyone has to hold hands on this and jump, or nothing is going to get done."
What brought about this discussion? Why, staffers might find their low pay and high health insurance costs unaffordable:
There is concern in some quarters that the provision requiring lawmakers and staffers to join the exchanges, if it isn't revised, could lead to a "brain drain" on Capitol Hill, as several sources close to the talks put it.
The problem stems from whether members and aides set to enter the exchanges would have their health insurance premiums subsidized by their employer — in this case, the federal government. If not, aides and lawmakers in both parties fear that staffers — especially low-paid junior aides — could be hit with thousands of dollars in new health care costs, prompting them to seek jobs elsewhere. Older, more senior staffers could also retire or jump to the private sector rather than face a big financial penalty.
Plus, lawmakers — especially those with long careers in public service and smaller bank accounts — are also concerned about the hit to their own wallets.
At least two prominent Members have stood against these discussions, though for entirely different reasons:
However, the idea of exempting lawmakers and aides from the exchanges has its detractors, including Rep. Henry Waxman (D-Calif.), a key Obamacare architect. Waxman thinks there is confusion about the content of the law. The Affordable Care Act, he said, mandates that the federal government will still subsidize and provide health plans obtained in the exchange. There will be no additional cost to lawmakers and Hill aides, he contends.
"I think the law is pretty clear," Waxman told POLITICO. "Members and their staffs should get their health insurance through the exchange; the federal government will offer them health insurance coverage that they obtained through the exchanges because we want to get the same health care coverage everybody else has available to them."
Waxman has been working on this issue with congressional colleagues and the Obama administration.
Sen. Richard Burr (R-N.C.) said if OPM decides that the federal government doesn't pick up "the 75 percent that they have been, then put yourself in the position of a lot of entry-level staff people who make $25,000 a year, and all of a sudden, they have a $7,000 a year health care tab? That would be devastating."
Burr added: "And that makes up probably about 30 percent of the folks that work on the Senate side. Probably a larger portion on the House side. It would drastically change whether kids would have the ability to come up here out of college."
Yet Burr, a vocal Obamacare opponent, is also flat-out opposed to exempting Congress from the exchange provision.
"I have no problems with Congress being under the same guidelines," Burr said. "I think if this is going to be a disaster — which I think it's going to be — we ought to enjoy it together with our constituents."
So there you have it. One party says it wants Obamacare for thee, but not for me – and this is the group that supposedly likes the law. Meanwhile, the GOP is scrambling as well – the attempt to take the Obamacare "slush fund" and use it for productive spending and deficit reduction was pulled from consideration because of a revolt by fiscal conservatives. Additionally, according to Politico:
When asked about the high-level bipartisan talks, Michael Steel, a Boehner spokesman, said: "The speaker's objective is to spare the entire country from the ravages of the president's health care law. He is approached daily by American citizens, including members of Congress and staff, who want to be freed from its mandates. If the speaker has the opportunity to save anyone from Obamacare, he will."
With respect to Steel and the Speaker, while the Speaker's backdoor approach to repealing Obamacare appears to be working, why didn't he stand with Tea Party activists and hold the line entirely on Obamacare during any of the spending debates of the last two years? He could have saved everybody, not just Hill staffers, from the "ravages" of the Unaffordable Care Act.
Perhaps this discussion should add other people to the exemption – how about Tea Party activists? Most of us make less money than those on Capitol Hill for our work for the nation, since we are largely volunteers, and most of what we do is certainly more productive than what a lot of people spend our money doing on Capitol Hill.
Update: Via Hot Air, Speaker Boehner has denounced the entire discussion, and called for a full repeal as the single solution to Obamacare:
We're not sneaking any language into bills to solve Dems' #hcr problem. The solution to this & other ObamaCare nightmares is #fullrepeal.

— Speaker John Boehner (@SpeakerBoehner) April 25, 2013
Yesterday, @natresources passed @leeterryne bill that approves #KXL pipeline #4jobs. Learn more about it here: j.mp/YvDM5S

— Speaker John Boehner (@SpeakerBoehner) April 25, 2013