Sheriffs Unite to Send a Message about Border Security to Congress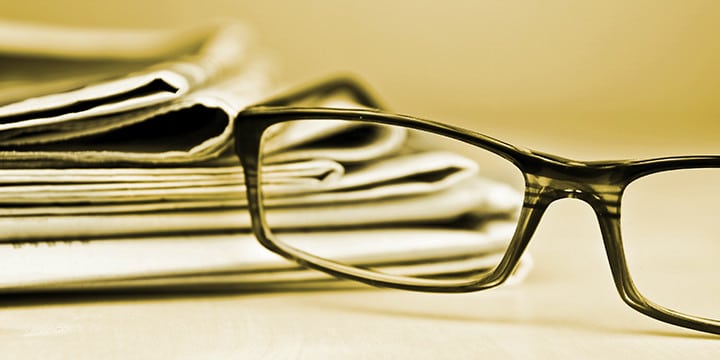 Far removed from the current border crisis and the grave effects it's having across the nation, the White House continues to sugarcoat its pitch for executive amnesty, claiming it will be "good for the country" and "good for the economy." Yet, those who deal with the issue day to day know that any type of deferred deportation action will only escalate the flood of immigrants coming into our country illegally.
For law officials like Sheriff Thomas M. Hodgson of Bristol County, Massachusetts, who have a keen understanding of the situation, it's easy to shift through the spin and see what really needs to be fixed – our porous border. Concerned about the President's proposed executive action, Sheriff Hodgson is calling for a massive gathering of sheriffs in Washington, DC, on December 10th. The purpose is "to encourage immediate action by Congress and the Administration to pass legislation that will secure [the] border." [1]
"Never before in our nation's history has it been so important for the American sheriffs to stand united and speak with one voice to secure our nation's borders," wrote Hodgson in a letter to fellow law officials. "As you know, the policies of recent years that encourage immigrants to illegally enter our country have created serious threats to our domestic and national security. The citizens of our nation are counting on American sheriffs to fulfill our oath to preserve the law and order and live up to our responsibility as guardians of the United States Constitution." [1]
Hodgson's sense of urgency is fueled by what he is seeing play out on a national level.
"Given the fact that 25 people in United States are killed each day by illegal immigrants, and our schools are becoming overcrowded and more costly, our public health is threatened by new diseases and ailments introduced by people living in our community illegally, and the fact that benefits are being given and violations of laws [are being] forgiven for a select group of non-citizens, makes clear our obligation to act now." [1]
Yet as officials like Hodgson push for greater security and ability to preserve public safety and enforce the law, their hands are being tied more and more by the federal government and judicial activism. Just last week, an Arizona judge ruled against a 2005 immigration smuggling law, which has been used in the southwest border state to curtail human trafficking.
"A ruling Friday that struck down the state's 2005 immigrant smuggling law marks the latest in a string of restrictions placed by the courts on Arizona's effort to get local police to take action on illegal immigration. The smuggling law, like similar state statutes, was tossed because a judge concluded it conflicted with the federal government's immigration powers…
For years in Arizona, many officials resisted suggestions that local and state police agencies confront illegal immigration, long considered the sole province of the federal government. But the notion gained political traction as voters grew frustrated over the state's status as the nation's then-busiest immigrant smuggling hub and over what critics said was inadequate border protection by Washington." [2]
"We are sick and tired of being marginalized in our ability to protect our citizens. We want the border secured," stated Hodgson in his interview with National Review Online. "We don't need people to sit down there in Washington and sort of intellectualize what they think is the right thing to do without listening to the people who are dealing with these problems day-in and day-out and know the problems intimately." [3]
The Bristol County Sheriff is not alone in his call to action. Law officials, including border patrol agents, have been echoing similar sentiments for some time now. Tea Party Patriots' newly released Border States of America documentary shows the brutal reality our nation's finest face at the border and beyond.
"A lot of the folks up there [in Washington] don't have a clue, and I just want to invite them to come to the border, travel all the border to get a true picture," commented Val Verde County, Texas Sheriff Joe Martinez in the documentary. [4]
If you are not convinced that a crisis is still taking place at our border, then watch the documentary. Click here. You'll see why Hodgson, Martinez and many others are demanding Congress to secure the border now!
---