Sequestration offers America a chance to re-examine role of the federal government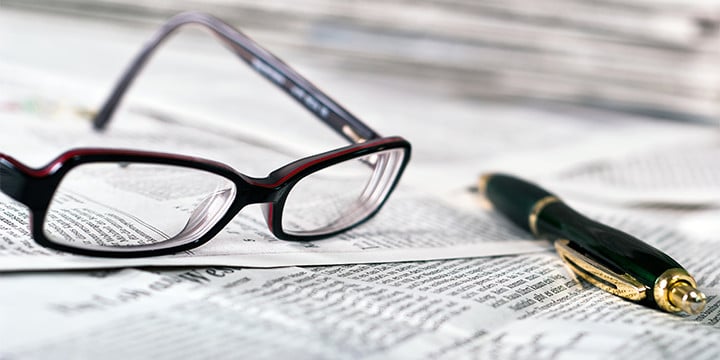 As sequestration starts to kick in, its consequences continue to be felt:
Meals on Wheels of Contra Costa launched an urgent appeal for more donations Monday, saying that a funding shortage could force it to drop 200 people from its roster of 1,200 seniors receiving home-delivered meals.
….
Kraintz said the organization has been struggling with budget problems for several reasons, including reduced donations and increased need stemming from the recent recession.
But he said a crucial blow has been the loss of $100,000 in funding as a result of the federal budget sequestration.
"The sequestration was a bridge way too far," he said.
And over at the FAA, delays are happening ostensibly because of sequestration:
An FAA website http://www.fly.faa.gov/flyfaa/usmap.jsp gives an overall picture of predicted delays and can be searched by airport or region. The site, though, says travelers should check with their airlines for expected delays on specific flights.
….
At 4 p.m., the site said that MSP departures to Ronald Reagan Washington National Airport were delayed an average of 1 hour, 13 minutes because of staffing/sequestration issues.
Flights from MSP to John F Kennedy International Airport in New York were experiencing delays averaging 1 hour and 18 minutes because of staffing levels.
And flights to New York's La Guardia Airport were experiencing delays averaging 1 hour and 55 minutes because of staffing.
Flights to other airports, including Chicago's O'Hare, Newark and Boston Logan also faced weather-related delays, the website said.
Two thoughts on these and some of the other budget reductions the nation has seen via sequestration:
First, obviously, other areas should be a higher priority for cuts. Duplication, fraud or waste, etc. The FAA and programs to help the poor may or may not be the best use of taxpayer funds, especially at the federal level – depending on your particular political philosophy and how you view constitutional limits on the federal government – but these should be the last areas targeted when illegal and inefficient uses of taxpayer dollars abound.
Related, however, this does give Americans a chance to see how little we actually need a large federal government. If cuts were implemented properly, the nation could be weaned off of government largesse. From The Washington Post's editorial board comes one example of how sequestration could be better implemented at the FAA:
Meanwhile, the airline industry is challenging the Obama administration's implementation of the furloughs. In a lawsuit filed at the U.S. Court of Appeals for the District of Columbia Circuit, the airlines argue, plausibly, that the FAA could have carried out the furloughs with far less impact on air travelers, even if the sequestration law gave it no choice whether to impose them.
Specifically, the lawsuit notes that the FAA opted to cut hours 10 percent for all controllers, at all facilities — whether Los Angeles International or Teterboro, N.J. The airlines insist that there would be fewer delays if the FAA furloughed more controllers where there's less traffic and vice versa. The FAA's approach "exacerbates sequester-related disruption rather than minimizing it," their lawsuit says.
It's a strong charge, in response to which the FAA told us not that it had no choice in the matter but instead that it "cannot be in the business of picking winners and losers among airlines, hubs, airports or geographic locations." The FAA's plan did reflect concern for one group — the controllers' union, which sought and obtained a written guarantee that furloughs would be distributed equally across its membership, according to the union.
It is often said by proponents of big government that the federal government is doing what we the people cannot with many programs, especially those helping the poor. Yet with at least $450 billion spent inefficiently every year, and taxes on the rise, an effective counterargument would be to argue that lower taxes and lower spending would leave more money in the hands of the American people, who could (and would) then choose to put their money in the hands of worthwhile organizations like Meals on Wheels.
Apparently, though, Washington would rather implement haphazard spending reductions while dwarfing the spending habits of drunken sailors.