Senate Republicans are in charge. They should act like it!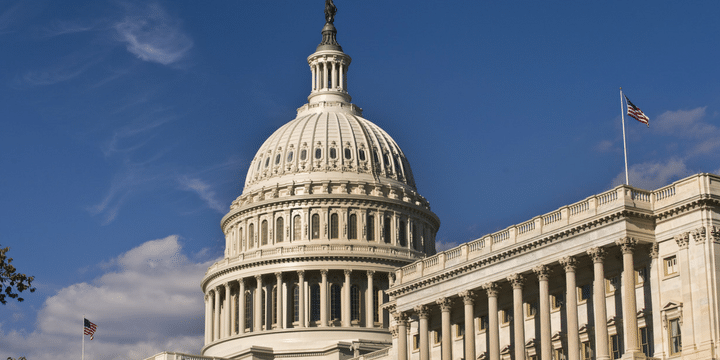 The Democrats and their allies in the media have turned the month-long confirmation process of a Supreme Court nominee into a back ally brawl. One side is playing by the rules and the other is pulling out knives. The Democrats are harping over the decades-old, previously unreported sexual assault allegations but their motivations are obvious and entirely political. If Senate Republicans want to play by the rules in this fight, they should exercise the power they already have.
These folks are the ones who went hat-in-hand to disgraced Hollywood mogul Harvey Weinstein, who turned sexual assault into an Oscar-winning endeavor; they were happy to take endorsements, campaign cash and party invitations from elite members of Hollywood. They were more than happy, in the light of very credible reports of rape, to shelter Bill Clinton. If Democrats would like to go back over 35 years and investigate such matters — which Hillary Clinton, among others, is calling for with Kavanaugh — then fine, let's do it, and examine Juanita Broaddrick's or Kathleen Willey's claims regarding sexual assaults by Bill Clinton.

But let's bring it up to even a more immediate example: We shouldn't accept anything the media or the Democrats have to say on this issue until they call on Congressman Keith Ellison (D-Minn.) to resign. Ellison has been accused of domestic violence and more; his accuser has made text messages, medical reports and much more publicly available to law enforcement, the media and, of course, the Democratic Party. The DNC, which Ellison helps to run as its deputy chairman, has an "ongoing investigation" into the matter but Ellison and his allies on the left, so eager to call for action on other issues, are largely silent on this accusation.

With Democrats, the pattern is clear: Use sexual assault allegations as a cudgel against your political enemies but obfuscate, ignore and downplay anything that might hurt the blue team. After decades of not taking this issue of sexual abuse seriously when it dealt with people they wanted to protect, Democrats still aren't taking this issue seriously. Their current behavior is deeply damaging to real cases of sexual abuse, not the ones they're deploying against Kavanaugh. So we should discount everything they have to say on the matter.
We know the hypocrisy behind Senate Democrats in this entire process and their real motivations are obvious to anyone paying attention. Senate Republicans are in a position where they can end this charade. Scheduling the committee vote is a step in the right direction, but it's time that Senate Republicans put their foot down and move forward with the process. Enough is enough!