Senate Democrats, unsurprisingly, delay Kavanaugh's confirmation process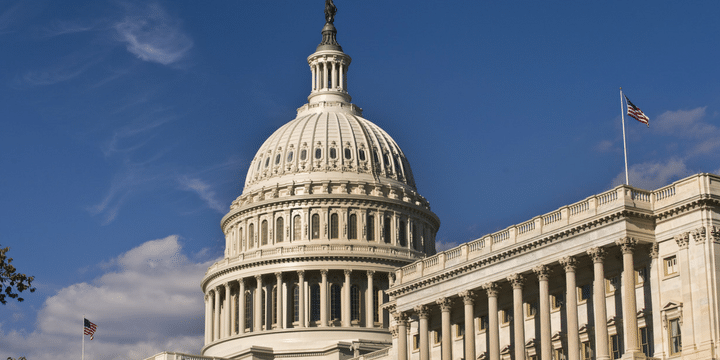 The first day of confirmation hearings for Judge Brett Kavanaugh was anything but boring. If it wasn't protesters shouting during the hearing, it was Senate Democrats finding ways to delay and obstruct the process. Senate Democrats interrupted the opening of Kavanaugh hearing so many times that some observers of the hearing kept count.
The Washington Examiner has the story:
As protesters shouted in opposition to Kavanaugh, Democratic senators spoke over Senate Judiciary Committee Chairman Chuck Grassley, R-Iowa, who shut down requests for a roll call vote on delaying the proceedings.

"I appeal to your sense of fairness, decency, and the commitment you've made to transparency. This violates what you have said and called for, sir," Sen. Cory Booker, D-N.J., told Grassley.

Grassley fired back: "You spoke about my decency and integrity. And I think you are taking advantage of my decency and integrity."

Sen. Patrick Leahy, D-Vt., also pushed for a delay, saying: "I think we ought to at least have a National Archive finish it and to have for the first time certainly in my 44 years here to have somebody say there is a claim of executive privilege when the president hasn't made such a claim just puts everything under doubt. What are we trying to hide? Why are we rushing?"

Grassley defended his decision to continue the hearing.

"I can answer all the questions that have been raised but I think if I answer those questions it is going to fit into the effort of the minority to continue to obstruct and I don't think that that's fair to our judge, it is not fair to our constitutional process," Grassley said.

The committee chairman continued: "My colleagues on the other side are accusing the administration of using executive privilege to hide documents from the I want to say why they're wrong. … Judge Kavanaugh was a senior lawyer in the White House. He advised the president on judicial nominations, provided legal advice on separation of powers issues, and handled litigation matters. … because of attorney-client privilege, everybody has a right to keep communications from their lawyers out of government hands."

…

Senate Majority Whip John Cornyn, R-Texas, responded to Whitehouse, saying: "I would just say that Sen. Whitehouse suggested we handle this hearing like a court of law. I would suggest if this were a court of law that virtually every side — every member on the dais would be held in contempt of court because this whole process is supposed to be a civil one where people get to ask questions and we get to get answers."
Senate Democrats, instead of spending the first day of hearings vetting Kavanaugh, dragged it out and stalled the process. Judge Kavanaugh deserves a better and fairer hearing like all justices before him received. Throughout the hearing, with all eyes on him, Kavanaugh kept his composure and he made clear in his opening marks that he is a well-qualified nominee who will uphold the rule of law. While Democrats show time and time again that they have nothing on him, Kavanaugh shows time and time again that he is fit to take the bench.