Senate Democrats continue to delay nominee votes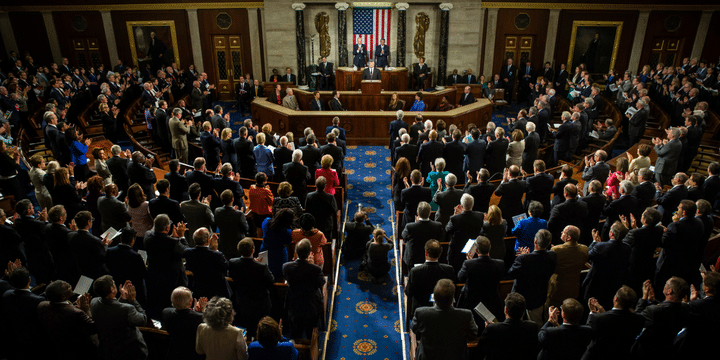 During the Barack Obama, George W. Bush, Bill Clinton, and George H.W. Bush administrations, the Senate had confirmed almost two-thirds of their nominees. This Senate, however, hasn't confirmed even half of President Trump's qualified nominees.
Senate Democrats have been abusing its antiquated Senate rules to cause gridlock and delay President Trump's nominations. Tea Party Patriots Citizens Fund needs your help to stop this abuse and make sure the following well-qualified nominees receive a vote:
Pat Pizzella for Deputy Secretary of Labor
Russ Vought for Deputy Director of the Office of Management and Budget (OMB)
Jim Bridenstine for Administrator of the National Aeronautics and Space Administration (NASA)
Sam Brownback for Ambassador at Large for International Religious Freedom at the Department of State
Ann Marie Buerkle for Chairman of the Consumer Product Safety Commission
Paul Compton, Jr. for General Counsel at the Department of Housing and Urban Development (HUD)
Brian Benczkowski for Assistant Attorney General, Criminal Division, at the Department of Justice
Scott Garrett for Chairman and President of the Export-Import Bank
Carlos Muniz for General Counsel at the Department of Education
Yleem Poblete for  Assistant Secretary of State for Verification and Compliance
Suzanne Tufts for Assistant Secretary of Housing and Urban Development (HUD) for Administration
Andrew Wheeler for Deputy Administrator of the Environmental Protection Agency (EPA)
Kathleen White to serve as a Member of the Council on Environmental Quality (and upon confirmation designate Chair)
Enough is enough! It's time to end the Senate gridlock! Please call your U.S. senators NOW and urge them to support an up-or-down vote on these nominees. You can reach each office on the Hill by calling the Capitol switchboard operators at (202) 224-3121.