Public Interest, Private Bill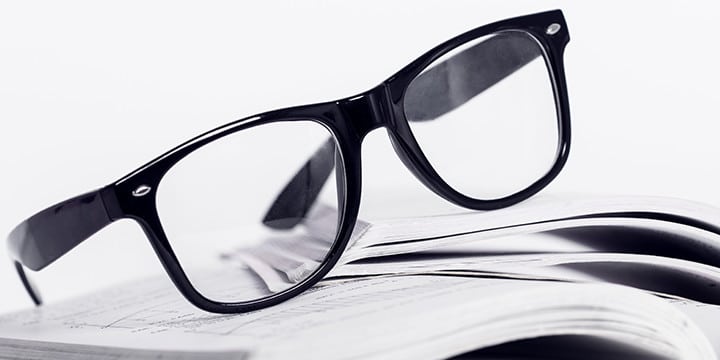 Uncommon secrecy surrounds this uncommon immigration bill.
Senate bill S.335 states, "Notwithstanding…the Immigration and Nationality Act…Salah Naji Sujaa shall be eligible for…adjustment of status to lawful permanent resident." Sen. Chambliss, R-Ga., introduced the bill in February 2011.
Mr. Sujaa's name is the only information about him in this one-page, private bill. When requested, Chambliss' staff refused to provide additional information about Sujaa or about the senator's reasons for sponsoring this uncommon kind of bill.
What is a private bill? "Private" bill does not mean "secret" bill. Congress' "private immigration bills provide for exceptions for named individuals or small groups of individuals whose circumstances Congress deems to merit special consideration. Private bills are intended to be a last resort for relief after all administrative and judicial remedies are exhausted." That's according to the "Private Immigration Legislation" report prepared by the Congressional Research Service (CRS). The First Amendment authority "to petition the Government for a redress of grievances" is the constitutional basis, according to the report. The first private immigration law was enacted in 1839.
For example, Hotaru Nakama Ferschke is the widow of a U.S. citizen who was a Marine. She now qualifies as a "lawful permanent resident," as authorized by one of two private immigration bills enacted in 2010.
"The couple married by telephone," an AolNews.com article explained, "while she was in Japan and he was in Iraq. She was already pregnant with his child. But their marriage was not considered valid under immigration law because they did not consummate their marriage due to the fact he died in combat before they were reunited."
What can go wrong? Private bills can rectify certain hardships but also represent corruptible power. ABSCAM, the three-year FBI sting investigation that began in 1978, dramatically demonstrated this. Video and audio recordings showed congressmen taking $50,000 bribes. In return, they agreed to introduce private bills granting legal status to fictitious Arab sheiks. The House Committee on Standards of Official Conduct determined that three members were guilty of receiving bribes. Other members resigned early enough to avoid the committee's investigation.
Reps. John Jenrette, D-S.C., and Raymond Lederer, D-Pa., resigned their seats following the investigation and before the House could vote on the committee's findings. Rep. Michael Myers did not resign and was expelled by a vote of the House membership. Moreover, all three were tried, found guilty and served time in federal prison.
What about Chambliss' bill? The Senate Subcommittee on Immigration, Refugees and Border Security reviews all private immigration bills, including S.335. Subcommittee procedures generally require a letter from the sponsoring senator that explains the reasons and need for such legislation. Email requests for a copy of Chambliss' letter of explanation for the Sujaa bill prompted a phone call from Chambliss' Chief of Staff Charlie Harman. He refused to provide the letter.
Harman indicated the letter contains private information about Sujaa. And, he said, communications of private matters are "protected communications when between constituents and members of Congress and their staffs." Meaning "protected" from release to the public. Which begs the question: Do illegal-status people, who do not qualify to vote, qualify as "constituents"?
Harman added, "Sujaa has a blog," seeming to suggest this as a substitute for official documents. Formal Freedom of Information Act requests will likely be necessary to take a peek at Chambliss' cards—and learn more than just Sujaa's name.
That's not all: The few readily available government records about the bill suggest another piece of the puzzle. Chambliss originally introduced A Bill for the Relief of Salah Naji Sujaa in 2006, toward the end of the 109th Congress. And he reintroduced the bill early in 2007, 2009 and 2011 following the usual expiration of bills that accompanies the end of each two-year congressional term. Essentially, this bill has been before the congressional subcommittee for five-plus years and counting.
So why continue reintroducing a bill that has been stalled for so long? If Sujaa faces deportation there could be a big benefit: time.
The CRS report addresses "stays," or postponements, of deportation actions: "A stay will generally be authorized by the U.S. Immigration and Customs Enforcement (ICE)…when it receives a request for a report on information concerning a beneficiary's case from either the Senate or House Subcommittee Chairman."
A stay normally terminates when the two-year term of Congress expires. Senate subcommittee practices call for requesting this "departmental report" upon introduction, or re-introduction, of a private, immigration-related bill.
Georgia voters and the public at large do not know yet why S.335 should become an act of Congress. But its repeated introduction may provide the next-best thing for the beneficiary—the Senate's version of an ongoing amnesty of sorts, for five-plus years and counting.
The bottom line: When Nolen Cox, coordinator of the Valdosta Tea Party, learned about the secrecy of bill S.335, he said the senator should just "Stop it." Elizabeth Mancha, coordinator of 13th Colony Patriots of Savannah, added, "It is not appropriate for material information to be kept from the people the senator claims to represent." Forsyth County Tea Party coordinator Ernest Housner said, "I am very, very suspicious. Our senator should supply the details no matter what the consequences."
No evidence of wrongdoing by Chambliss was uncovered. But statements like these and the recent history of ABSCAM speak to an inherent public interest in transparency and the circumstances surrounding S.335—and all other private bills.
_____________________________
Sen. Chambliss' Washington, D.C., office may be telephoned at 202-224-3521. E-mail Chambliss here.
Roger Carter covers Sen. Chambliss for Tea Party Patriots' Government Accountability Project. He can be reached at roger.carter@tppjournalism.org