President Donald Trump Secures Pledge from North Korea's Kim Jong Un to "Denuclearize" Korean Peninsula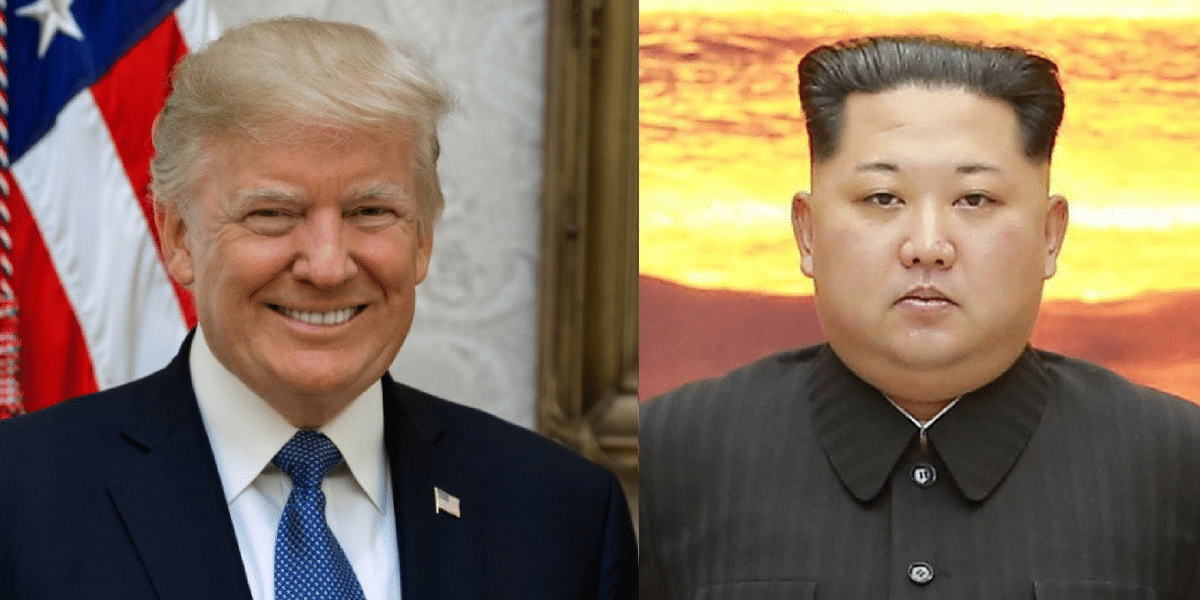 On June 12, President Trump made history by becoming the first U.S. president to meet a North Korean head of state. Trump and King Jong Un signed a U.S. – North Korea agreement, which pledges "the building of lasting and robust peace regime on the Korean Peninsula."
President Donald Trump and North Korean leader Kim Jong Un left Singapore Tuesday, praising their face-to-face progress toward ridding the Korean Peninsula of nuclear weapons. Yet Trump faced pointed questions at home about whether he got little and gave away much — including an agreement to halt U.S. military exercises with South Korea.

…

Trump and Kim had come together for an unprecedented U.S.-North Korea meeting that seemed unthinkable months earlier when the two nations traded insults and nuclear threats. The gathering of the two unpredictable leaders marked a striking gamble by the American president to grant Kim long-sought recognition on the world stage in hopes of ending the North's nuclear program.

Both leaders expressed optimism throughout roughly five hours of talks, with Trump thanking Kim afterward "for taking the first bold step toward a bright new future for his people." Kim, for his part, said the leaders had "decided to leave the past behind" and promised: "The world will see a major change."

…

The details of how and when the North would denuclearize appear yet to be determined, as are the nature of the unspecified "protections" Trump is pledging to Kim and his government.

During his press conference, Trump acknowledged that denuclearization won't happen overnight. But he contended, "Once you start the process it means it's pretty much over," an analysis that has proven faulty in the past despite inspection efforts.

…

As Trump took a victory lap on the world stage, experts and allies struggled to account for what Trump and Kim had agreed to — and whether this agreement could actually be the first of its kind not to be broken by the North Koreans.

North Korea is believed to possess more than 50 nuclear warheads, with its atomic program spread across more than 100 sites constructed over decades to evade international inspections. Trump insisted that strong verification of denuclearization would be included in a final agreement, saying it was a detail his team would begin sorting out with the North Koreans next week.

…

Between handshakes, a White House invitation, and even an impromptu tour of "The Beast," the famed U.S. presidential limousine known for its high-tech fortifications, Trump sought to build a personal connection with Kim and said they have a "very good" relationship.

…

The formal document-signing, which also included an agreement to work to repatriate remains of prisoners of war and those missing in action from the Korean War, followed a series of meetings at a luxury Singapore resort.

…

The North has faced crippling diplomatic and economic sanctions for years as it has advanced development of its nuclear and ballistic missile programs. Pompeo held firm to Trump's position that sanctions will remain in place until North Korea denuclearizes — and said they would even increase if diplomatic discussions did not progress positively.
President Trump continues to prioritize America's national security. Trump is handling the discussions similar to former President Ronald Reagan's approach with former Soviet Union leader Mikhail Gorbachev, which was successful enough to lead to the end of the Cold War. We hope that Trump will be able to hold North Korea to a deal that is good for America and good for our allies, with a goal of peace on the Korean Peninsula.