Obamacare's Butterfly Effect: Food Production Threatened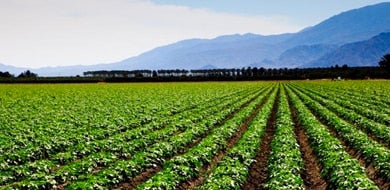 Sunday marked the four-year anniversary of the Affordable Care Act. While Washington-insiders like Ezekiel Emanuel are hailing its implementation as a success [1], those outside the beltway hold a much different, unfavorable view.
For produce farmers like Larry, the law's stifling regulations and soaring premiums are wreaking havoc on their agricultural livelihood, causing some to rethink their level of production.
"Unlike the government, I have to make a profit in order to keep [my business] going," stated the Washington State resident. "Obamacare is increasing my costs both directly in the form of costs on my workers and indirectly in the form of the goods and services I purchase to produce my fruits and vegetables."
While most businesses have the flexibility to adjust their prices according to expenses incurred, farmers aren't necessarily able to do that, making any increase a concern.
"Farmers are generally price-takers and are not able to set our prices by our costs as they are set by the market, which includes the fruits and vegetables coming into the country for foreign supplies," he explained.
With his healthcare costs and suppliers' prices climbing due to Obamacare, Larry had to do the inevitable to help his farming business remain competitive and financially viable – a daunting task to achieve both.
"I'm in the process of selling off some of my farmland and some of my small businesses to get my threshold of people down below the level," shared Larry, commenting there is great confusion on which people the government is considering as part of the 50 and which people they aren't.
"I'm right at 50 [people], depending on how you count. I have seasonal workers – some work 120 days, and others work more or less. Some work a lot of hours during that 120 days. Then there is an aggregation rule. I have other small companies, which have 3 – 10 employees. It appears they are going to aggregate all of those."
Along with eliminating those labor-intensive crops, which demand more workers, Larry had to make another difficult decision. For years, he has provided generous healthcare benefits; however, thanks to Obamacare that too will be a thing of the past. He recently informed his staff their coverage will not be renewed next year – he simply can't afford it.
"I would pay 75% of the costs, and my employees were responsible for 25%. One of my key employees is going to be hit hard – not only is their premium doubling, but they will have to pay for the additional premium cost, which the company used to picked up," Larry said.
Growing up on the family farm where the opportunity to thrive and succeed was limitless, Larry has watched how Washington slowly ensnarles farmers and their fields in bureaucracy, providing more disincentives rather than incentives to keep producing.
"Each day I get more and more discouraged being in business. You would think that government would want to encourage expansion of businesses and employees, not reduce it," exclaimed Larry.
Yet, that is not the case. Larry noted that the Affordable Care Act's burdensome costs are also putting US producers at a financial disadvantage when competing against foreign suppliers, "Obamacare is helping make me less competitive and foreign supplies more competitive."
Since the passage of Obamacare, public sentiment has not swayed that much. The majority of Americans still disapprove of the healthcare law with the latest Pew Research Center poll showing 53%. [2] This affirms Americans' gut reaction to the initial bill was correct. When it comes to our country, we the people – not Washington – know what's best!
---