#ObamacareMadness: The Struggling 16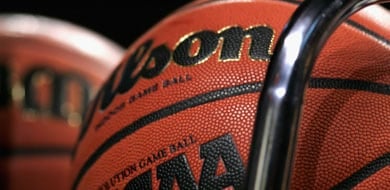 Unless you've been in a complete media blackout, you know the Administration is doing a full court press promoting the healthcare law during March Madness. From brackets to b-ball talk on sports shows, it has been non-stop in the push for enrollment, particularly to the youth. To complement the efforts, the President released an ACA bracket (http://www.whitehouse.gov//acabracket), featuring 16 reasons to "get covered." The quirky gifs paired with phrases like "YOLO" show just how detached he is from what is really transpiring across the country with Obamacare.
Cancer patients losing coverage, businesses laying off workers, families being hit with sky-rocketing premiums – this is no game for those collapsing under this legislative train wreck. The American people deserve a more accurate picture, so we made a bracket of our own. Unlike the President's, there is nothing sweet about these 16 tragic stories, which have topped headlines in the last several months.
1. Heart-attack survivor stuck with $407K medical bill due to Obamacare glitch
http://www.breitbart.com/Big-Government/2014/03/18/Obamacare-Glitch-Sticks-Las-Vegas-Man-with-407K-Doctor-Bill
2. Sticker shock! Florida woman's premium increases by 994%
http://www.thewire.com/politics/2013/10/white-house-admits-some-will-lose-insurance-heres-why/71010/
3. Minnesota business significantly reduces staff, salaries to cope with soaring healthcare costs
http://www.teapartypatriots.org/all-issues/news/back-carter-administration-jobs-report-sets-new-35-year-low/
4. Despite promises from insurer, cancer patient discovers she can't keep her doctor after signing up for Obamacare
http://www.latimes.com/business/la-fi-obamacare-patients-20140205,0,5417742.story#ixzz2wdBMOo00
5. In severe back pain, gentleman who "gets covered" is unable to find surgeon that accepts his insurance
http://sacramento.cbslocal.com/2014/02/18/mans-back-surgery-on-hold-as-doctors-deny-covered-california-coverage/
 6. Single mom foregoes college aspirations as employer reduces hours to part-time in preparation for Obamacare
http://www.teapartypatriots.org/all-issues/news/obamacares-glass-ceiling/
7. Woman suffering from cancer loses plan, possible access to MD Anderson Cancer Center
http://www.washingtontimes.com/news/2013/nov/14/fla-cancer-patient-lose-health-insurance-during-tr/
8. Family business forced to drop unaffordable coverage for 150 of its employees
http://fox45now.com/template/cgi-bin/archived.pl?type=basic&file=/shared/news/top-stories/stories/archive/2013/10/OnTU8TeK.xml
9. Hours cut for 200 North Carolina Teachers due to Obamacare
http://www.weeklystandard.com/blogs/hours-cut-200-north-carolina-teachers-due-obamacare_786057.html
10. Rising drug costs due to Obamacare causes a North Carolina resident to ration his medication
http://www.teapartypatriots.org/all-issues/news/doctor-ordered-rationing-medicine-cut-costs/
11. Unable to get answers, Illinoisans have to hire investigator to confirm they've been successfully enrolled
http://chicago.cbslocal.com/2014/03/13/2-investigators-transition-to-affordable-care-act-rough-for-blue-cross-customers/
12. Senior citizen couple on fixed budget faces $4,100-a-year increase due to loss of Medicare Advantage plan
https://www.teapartypatriots.org/all-issues/news/obamacare-retirement-wrecking-ball/
13. Two Virginia residents have personal information stolen shortly after enrolling on healthcare.gov
http://www.examiner.com/article/personal-info-of-people-signing-for-obamacare-is-stolen
14. Woman diagnosed with breast cancer has to postpone biopsy, treatment due to new coverage
http://www.foxnews.com/health/2014/01/19/cancer-patients-treatment-put-on-hold-over-obamacare/
15. Elderly patient, suffering from cerebral palsy, loses trusted doctor of 20 years
http://nypost.com/2013/10/25/elderly-patients-sick-over-losing-doctors-under-obamacare/
16. Floridian now paying for two plans as she struggles to disenroll on the federal exchange site
http://www.breitbart.com/InstaBlog/2014/03/19/Florida-Woman-Struggles-to-Unenroll-from-Obamacare
The strife, struggle and frustration these people have encountered are unfathomable and completely avoidable. Yet, those in Washington – like Representative Nancy Pelosi – believe Obamacare is a "winner." [1] When it comes to government-run healthcare, there are no winners – only Americans who now struggle to locate and afford the care they once had.
Welcome to Obamacare's Madness.
Oops! We could not locate your form.