Obamacare Leaves Cancer Patients out in the Cold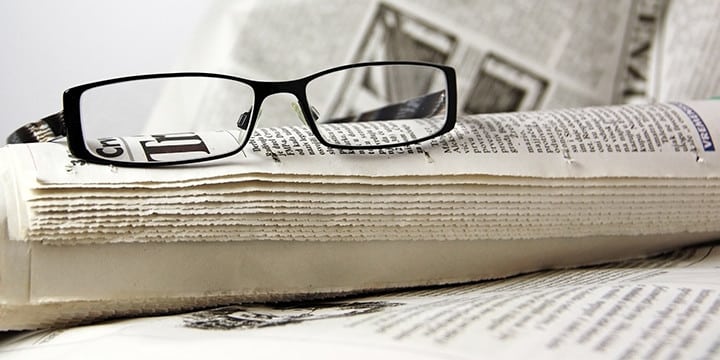 "Today, I'm signing this reform bill into law on behalf of my mother, who argued with insurance companies even as she battled cancer in her final days." President Obama, March 2010.
Protecting the sickest of the sick – that is what the new healthcare law was intended to do. Yet, cancer patients and survivors have seen their much-needed policies, doctors and treatment options vanish under Obamacare. The law has created more vulnerabilities than safeguards within the healthcare system. Robert – a cancer survivor from Virginia – knows this all too well.
"I was diagnosed with early-stage prostate cancer in January of 2011. I had a successful surgery in February. My urologist/surgeon, co-owner of a small practice in East Tennessee, did a great job for me. I needed no chemo or radiation treatments. He has seen me every 6 months since the surgery. August 13, 2013 was my final 6-month appointment with him. He informed me that because of huge extra costs to his practice and reduced procedural payments contained in the so-called Affordable Care Act, he and his partner were forced to make a decision as to whether to continue their practice. His partner decided to retire (prematurely), and my doctor was lucky enough to find a job with a local V.A. hospital," explained Robert
Robert's doctor is not the only one who has had to face this tough decision. "My urologist told me he knows of 5 other "mom & pop" medical practices in the area that have closed or are also closing before year-end because of Obamacare," he shared.
Combine this trend with a narrower network of providers within the new ACA plans, and it spells disaster for those needing care as Washington Examiner's 16-city study revealed:
"Similarly, agent David Fear in Sacramento said, "Roughly a third of the doctors are going to be accepted in the networks. I'm finding very few specialists in either the Anthem or Blue Shield networks."…
Meanwhile, nationally known health insurance providers like United Healthcare, Aetna, Cigna and Coventry are staying out of the Obamacare exchange marketplaces.
Other well-known companies such as Blue Cross Blue Shield are in, but are sharply narrowing their networks to exclude many doctors, as well as elite hospitals…
In Georgia, Humana exchange patients are discovering the insurer operates only one approved hospital in the entire state."
For cancer patients and survivors like Robert, things could even be more difficult as two of the nation's leading cancer centers are excluded, according to the Financial Times.
"[T]he majority of insurance plans being sold on the new healthcare exchanges in New York, Texas, and California, for example, will not offer patients' access to Memorial Sloan Kettering in Manhattan or MD Anderson Cancer Center in Houston, two top cancer centres, or Cedars-Sinai in Los Angeles, one of the top research and teaching hospitals in the country."
While Robert is fortunate that he no longer needs to see a cancer specialist, he knows that going back to his urologist, who provided great care, is not an option for him, if a future need arises.
"I think the majority of people like me weren't 100% satisfied, but they were very satisfied with their coverage before any of this [Obamacare]," he said.
For those who have lost so much due to Obamacare – Bill Elliot, Edie Sundby, Gloria Canter, Joan Carrico, Debra Fishericks and many others – they would agree.