News Briefing for Wednesday, September 24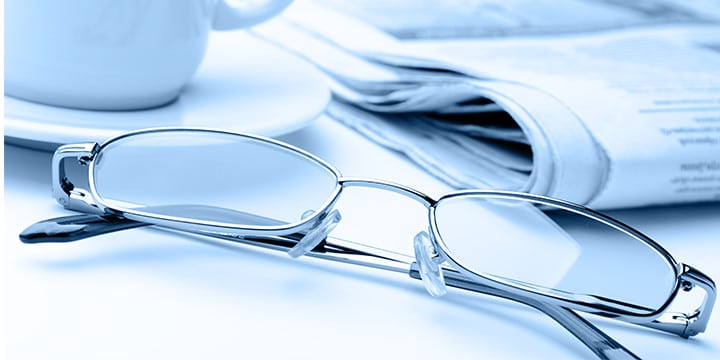 HEALTHCARE:
GAO: Feds Spent $3.7 Billion On Obamacare But Aren't Sure Where It Went
"The Obama administration hasn't kept track of the $3.7 billion it spent last year on Obamacare and other federal health programs' implementation, according to a federal audit. The Centers for Medicare and Medicaid Services, the agency charged with implementing the health-care law, spent a boatload of money on building and advertising Obamacare exchanges, but it doesn't have data to show what money it spent on what efforts — or what parts of it were effective. "CMS's processes are inconsistent with certain federal accounting and internal control standards," the General Accountability Office concluded in an audit released Monday evening. CMS spent a whopping $3.7 billion in fiscal year 2014; as of September 2013, it had 347 staff members whose total salary costs were $79.8 million between March 2010 through 2013, the audit found. Beyond that, not much was clear. CMS's Center for Consumer Information and Insurance Oversight (CCIIO), which works with state governments to run Obamacare, didn't keep track of money spent on polling, focus groups, advertising or public relations efforts of any kind. The CCIIO couldn't verify its staff salaries or travel, either. The core financial system that CMS uses simply couldn't provide the tracking information that the GAO requested. CMS didn't have procedures to respond to the GAO's request at all — they relied on "ad hoc manual procedures that were labor intensive and time consuming," the report found, and CMS consequently took months to get the data ready for the audit. When the data finally was ready, CMS still wasn't about to document that the information was reviewed and accurate. Without keeping track of what they're spending on Obamacare and where, the administration will not be able to determine which advertising efforts actually worked and in which states. "After promising transparency and then ignoring repeated requests from Congress, we now find out that the administration is not even keeping track of how many taxpayer dollars are going out the door," said Republican Rep. Dave Camp, who requested the audit, in a statement. "Worse yet, the administration won't even account for how much it spent on public relations campaigns promoting their unpopular law."
http://dailycaller.com/2014/09/23/gao-feds-spent-3-7-billion-on-obamacare-but-arent-sure-where-it-went/
Why You Are Likely To Lose Your Health Insurance — No Matter How Much You Like It
"One of Barack Obama's best-remembered promises was, "If you like your health insurance, you can keep it." But at the very same time the president was making that promise, lawmakers on Capitol Hill were drafting legislation that would make sure that promise could never be kept. We call it Obamacare. Moreover, the problem is not only that millions of people were unable to keep the plan they had in 2010, when the health reform law was passed. They are not likely to be able to keep for long any plan they have selected this year on a health insurance exchange. As we go forward, all health plans will be subjected to restrictions that are likely to change every year. So a plan that meets the Obamacare restriction this year, may not meet the restriction next year or the year after that. In fact the idea of long-lasting portable insurance – that allows you to keep your doctor and form a long lasting relationship with medical providers – was completely squashed when Congress passed Obamacare. Take a look at the chart below. It reflects the fact that all commercial health insurance must fit within four metallic bands: Bronze, Silver, Gold and Platinum. Each band is defined by its "actuarial value" – which is the percent of covered benefits the plan is expected to pay. For example, a Bronze plan is expected to pay between 58% and 62%  64% of health care costs for a representative enrollee. A Silver plan is expected to pay between 68% and 72%. And so forth. Now here is what is really strange and it is explained superbly by Bob Graboyes, a health economist with the Mercatus Center, in this video. There are gaps between the corridors. And if your plan happens to fall within one of the gaps, it is no longer a valid plan. Suppose you are in a Bronze plan with an actuarial value of 58%. Then, a year from now, because of price changes, technology changes, or some other kind of change, your plan suddenly covers 60% of expected expenses. That's good for you, right? Wrong. Because your plan no longer fits into one of the metallic corridors, it's no longer a valid plan – despite the fact that it has become a better plan! Now let's suppose you have a really good plan – a plan that pays 98% of expected health care costs. Given the large number of Democrat's who believe that health insurance should pay almost every medical bill, you would think that the law passed by a Democratic Congress without a single Republican vote would strongly encourage such a plan. If you're inclined to think that, you are mistaken, however. Any plan that pays more than 92% of expected health care costs for the average enrollee is illegal under Obamacare. Sometimes truth is stranger than fiction."
http://www.forbes.com/sites/johngoodman/2014/09/23/why-you-are-likely-to-lose-your-health-insurance-no-matter-how-much-you-like-it/
Obamacare Cancellation Notices Hit Arkansas, but Obamacare Rates Unknown
"Arkansas citizens are getting the first of as many as 120,000 insurance policy cancellation notices related to Obamacare, as one of the most vulnerable Democratic senators in the country enters the homestretch of the campaign. The notices are arriving, according to Arkansas Republicans, but the people receiving them still don't know what their new health insurance plans will cost. "We write to request details on the rates Arkansans can expect to pay for health insurance purchased on Healthcare.gov when the exchange opens for plan enrollment on November 15, 2014," Representatives Tom Cotton, Steve Womack, Tim Griffin, and Rick Crawford wrote Tuesday to Arkansas insurance commissioner Jay Bradford. The letter was prompted by an Arkansan who called Bradford's office and was told that the rates would be announced on November 3, according to Cotton's chief of staff; last year, they came out on September 23. Bradford's office told NRO that he was still reviewing and preparing a response to the letter, which was sent today. "Thanks to your actions last year regarding private market plan renewals, a large number of Arkansans are only now receiving cancellation notices for their plans and will thus be navigating Healthcare.gov for the first time this November," the four Republicans wrote to Bradford.  The exact number of cancellation notices that will be sent remains unknown, but a Cotton aide estimated that about 120,000 people would be receiving the letters. The notices are coming this year because Bradford allowed insurance companies in the state to "offer a one-year extension of a plan to consumers on Dec. 31, 2013, so that consumers can keep the plan through the end of calendar-year 2014, even if the plan is not compliant with Obamacare," according to the Arkansas Times. "Therefore, it is vital they have the information necessary to evaluate which exchange plan best meets their needs and complete their purchase in time to receive health care coverage on January 1, 2015."
http://www.nationalreview.com/corner/388687/obamacare-cancellation-notices-hit-arkansas-obamacare-rates-unknown-joel-gehrke
Why Obamacare May Keep Canceling People's Insurance Plans Year after Year
http://www.nationalreview.com/corner/388643/why-obamacare-may-keep-canceling-peoples-insurance-plans-year-after-year-veronique-de
Video: MNsure renewal process nonexistent
"It may be Minnesota's state ObamaCare exchange, but it more closely resembles the Hotel California. You can check in, but forget about doing anything else with MNsure. The scandal-plagued portal doesn't allow consumers to change brokers, change plans, or account for "life changes" such as employment activities, retirement, or disability during the enrollment year. And as tens of thousands of enrollees are about to discover, it doesn't allow users to renew their coverage, either — because those systems haven't been built yet, as KSTP reported yesterday (via Mitch Berg):"
http://hotair.com/archives/2014/09/23/video-mnsure-renewal-process-nonexistent/
Number of ObamaCare enrollees appears to be dropping
"President Obama's claim last spring that 8 million people had enrolled in ObamaCare recently got a significant downgrade from the head of the agency overseeing the plan. Marilyn Tavenner, administrator of the Centers for Medicare and Medicaid Services, told a congressional committee that "as of August 15, this year, we have 7.3 million Americans enrolled in Health Insurance Marketplace coverage and these are individuals who paid their premiums." A key part of her statement was Tavenner's reference to those who paid, because just signing up isn't enough to be counted as enrolled. As Doug Holtz-Eakin, former director of the Congressional Budget Office, explained, "it's not enough to sign up. You have to sign up and pay on a regular basis to really be enrolled." That is one reason both state and private insurance officials have been saying their enrollments were shrinking. "They've deteriorated quite a bit, this was anticipated to some degree, but I think it's exceeded expectations in some cases," said Jim Capretta of the Ethics and Public Policy Center. For instance, state officials in Florida say their enrollments are now 220,000 lower than the administration's count in April, going from some 983,000 to just over 762,000, a drop of more than 20 percent. A state official said some may have been duplicate enrollments because of website problems on Healthcare.gov. The others, he said, just didn't pay their premiums and lost their coverage, a problem insurance companies are also reporting. Robert Laszewski, of Health Policy and Strategy Associates, said, "I've talked to a number of insurance companies around the industry and they're indicating that they're down as low as 70 percent of the original enrollments they had." In fact, Mark Bertolini, the CEO of Aetna, the nation's third largest insurer, said recently that his company had 720,000 people sign up for exchange coverage as of May 20, but only 600,000 turned out to be paying customers. He added he expects that number to fall to "just over 500,000" by the end of the year. That would leave Aetna's paid enrollment down some 30 percent from its original sign-up numbers. Many analysts think enrollments across the industry will continue to erode. "So the enrollment that the administration was touting in March and April," Capretta said, "I think you could bring that down by at least 20 percent going into the end of the year." The Congressional Budget Office is predicting 13 million total enrollments at the end of the next open enrollment in February 2015. So the number they're starting from makes a big difference: "If we've got closer to 6 million enrolled," Laszewski said, "they'd have to enroll more people in 2015 than they did this past year."
http://www.foxnews.com/politics/2014/09/23/number-obamacare-enrollees-appears-to-be-dropping/
Thousands of Illegal Immigrants Enrolled in Obamacare
"Thousands of illegal immigrants have been allowed to illicitly enroll in and receive taxpayer-funded healthcare benefits from Obamacare. Sen. David Vitter, R-La, has blasted the administration and sent a letter to Marilyn Tavenner, administrator of the Centers for Medicare and Medicaid Services (CMS), demanding action on eliminating illegal aliens enrolled in the Affordable Care Act, the Washington Times reports.  "The Obama administration is bending over backwards to give Obamacare to illegal immigrants but won't protect hardworking American citizens who are losing their healthcare coverage," Vitter told the Times.  "The Obama administration has been granting deadline extensions, making excuses and turning a blind eye to falsified documents by illegal immigrants. "Enough is enough, and they need to provide answers to why they think illegal immigrants should be eligible for Obamacare." CMS states that 115,000 persons enrolled in Obamacare had not provided proof of citizenship by the Sept. 5 deadline, down from 966,000 in May, and will be dropped from Obamacare as of Sept. 30, but those with "immigration data-matching issues" were allowed to retain their Obamacare coverage during a six-month grace period to provide documentation.  The Times noted that even those who are facing losing their Obamacare coverage by the end of September "may qualify for a special enrollment period to regain coverage."
http://www.newsmax.com/US/Obamacare-healthcare-Affordable-Care-Act-illegal-immigrants/2014/09/23/id/596383/?ns_mail_uid=152631
"Critical" flaw found in HealthCare.gov security
"The government's own watchdogs tried to hack into HealthCare.gov earlier this year and found what they termed a critical vulnerability – but also came away with respect for some of the health insurance site's security features. Those are among the conclusions of a report being released Tuesday by the Health and Human Services Department inspector general, who focuses on health care fraud. The report amounts to a mixed review for the federal website that serves as the portal to taxpayer-subsidized health plans for millions of Americans. Open enrollment season starts Nov. 15. So-called "white hat" or ethical hackers from the inspector general's office found a weakness, but when they attempted to exploit it like a malicious hacker would, they were blocked by the system's defenses. It's the second independent security assessment in as many weeks to find problems, and it comes on the heels of the massive breach at Home Depot stores, which affected 56 million credit and debit cards. The public version of the report is a condensed, heavily edited summary of detailed findings delivered to the Obama administration. It concludes more work needs to be done to bolster security. Last week, the congressional Government Accountability Office released similar conclusions after its own review. The inspector general found that the administration "has taken actions to lower the security risks associated with HealthCare.gov systems and consumer (personal information)." But the auditors said they "remain concerned" about the use of encryption technology that is not certified to meet certain government standards. Encryption refers to the encoding of data traveling back and forth between consumers and HealthCare.gov to make it more secure. In its formal response to the findings, the administration said it has taken other actions to resolve the encryption issue. The inspector general's office tried to break into HealthCare.gov in April and May, using a standard technique called "vulnerability scanning." "Scanners simulate an outside malicious attack on the system and may identify … vulnerabilities that could put a system's security at risk," the report explained. "Scanners use the same techniques as hackers, so the scanners test the security from an outside perspective." HHS itself also runs similar scans regularly, part of its own security program. The hackers from the inspector general's office found one "critical" vulnerability during their security scans of the website, described as a flaw that would enable an attacker take over the system and execute commands, or download and modify information. But the office said that when its technical experts attempted to mimic what a malicious hacker might try next, they were blocked by the system's defenses. Separately, the review also found two critical vulnerabilities in databases that support the website. Specific descriptions of the flaws were not released, but apparently none has been exploited by hackers. "Not all vulnerabilities lead to security breaches," the report said."
http://www.cbsnews.com/news/critical-flaw-found-in-healthcare-gov-security/
Burwell: No Really, Obamacare IS Working
"Health and Human Services secretary Sylvia Burwell tried once again on Tuesday to set a new tone for Obamacare despite persistent public opposition, declaring success and plaintively asking the country to "move forward." "The Affordable Care Act is working," Burwell stressed in a speech at the Brookings Institution, citing several personal stories but few metrics. "Families, businesses and taxpayers are better off as a result." Despite her pledge that the law is working, Burwell acknowledged that the public doesn't seem to think so. The secretary called for a "course correction" when it comes to talking about Obamacare: "Collectively turning the volume down." Burwell's victory speech comes in the wake of a series of nonpartisan reports and new data have revealed a long list of ongoing problems and broken promises with the health-care law. From taxpayer dollars going to insurance plans that provide abortions to inadequate computer security for HealthCare.gov customer's most personal information, it's now clear that a year after Obamacare's botched roll-out, implementation still isn't going smoothly. But Burwell didn't discuss the repeated hits against the health-care law. Instead, she touted a record number of Medicaid enrollments — 8 million more on the low-quality program since last October — and a new, lower number of Obamacare exchange enrollments, 7.3 million. "Since 2013, 10.3 million adults are no longer uninsured," Burwell said. "I firmly believe this is the key measure." She focused on the increased "access, affordability and quality" of health insurance in the post-Obamacare world. "We're starting to receive higher quality care," Burwell further pledged. "If you need chemotherapy or some other life-saving operation," insurers can no longer deny it. But the chemotherapy reference may hit a sore spot for many Obamacare exchange customers, however: exchange plans largely don't cover the top cancer treatment centers in the country. The hallmark for exchange plans are very narrow provider networks that can actually lower the quality and availability of health care to many customers."
http://dailycaller.com/2014/09/23/burwell-no-really-obamacare-is-working/
Government hackers try to crack HealthCare.gov
"The government's own watchdogs tried to hack into HealthCare.gov earlier this year and found what they termed a critical vulnerability — but also came away with respect for some of the health insurance site's security features. Those are among the conclusions of a report released Tuesday by the Health and Human Services Department inspector general, who focuses on health care fraud. The report amounts to a mixed review for the federal website that serves as the portal to taxpayer-subsidized health plans for millions of Americans. Open enrollment season starts Nov. 15. So-called "white hat" or ethical hackers from the inspector general's office found a weakness, but when they attempted to exploit it like a malicious hacker would, they were blocked by the system's defenses. HealthCare.gov had some advance warning of the hacking attempt — a date range, but not specific times. HHS spokesman Kevin Griffis said the agency did not take additional precautions during that period. The report came on the heels of the massive breach at Home Depot stores, which affected 56 million credit and debit cards. The inspector general's office released a public version that summarizes detailed findings delivered to the Obama administration. It concludes that more work needs to be done to bolster security. Last week, the congressional Government Accountability Office released similar conclusions after its own review. The inspector general found that the administration "has taken actions to lower the security risks associated with HealthCare.gov systems" and consumers' personal information. But the auditors said they "remain concerned" about the use of encryption technology that is not certified to meet certain government standards. Encryption refers to the encoding of data traveling back and forth between consumers and HealthCare.gov to make it more secure. In its formal response, the administration said it has taken other actions to resolve the encryption issue. The inspector general's office tried to break into HealthCare.gov in April and May. Experts used a technique called "vulnerability scanning" and also conducted simulated attacks. "Scanners simulate an outside malicious attack on the system and may identify … vulnerabilities that could put a system's security at risk," the report explained. "Scanners use the same techniques as hackers, so the scanners test the security from an outside perspective." HHS itself also runs similar scans regularly, part of its own security program."
http://townhall.com/news/politics-elections/2014/09/23/government-hackers-try-to-crack-healthcaregov-n1895324
Government hackers try to crack HealthCare.gov
http://washingtonexaminer.com/government-hackers-try-to-crack-healthcare.gov/article/feed/2166934?custom_click=rss
How to Save Obamacare: Make It a Women's Issue
"The upshot is simple. Remove the moniker, and the component benefits of the Affordable Care Act become real political assets. The moniker itself remains unpopular, though. Indeed, what remains of the campaign to repeal the Affordable Care Act is the blind faith that a rose by the name Obamacare will spontaneously putrefy. But though outright repeal has become impossible, Republicans still understand that any catchall for health care reform is a useful way to channel broader unhappiness with the president himself. The enduring unpopularity of reform as a whole is a testament to that fact, and to the likelihood that—absent an Obama favorability surge—these numbers won't change much for the next couple years. They might never change at all. The challenge for the next Democratic presidential nominee is thus to break the psychic link—to reshape the way the public thinks about health reform as something more than just a proxy for Obama. And whether she realizes it or not, Hillary Clinton has made a strong case that a female candidate will be better suited to the task than a male candidate. Last Thursday, Clinton joined a Center for American Progress panel about women's economic security, focused mainly on gendered issues like equal pay and child care. But Obamacare fits neatly into the same framework. And if a broad category of issues pertaining to gender equity can redound to the Democrats' political advantage—as Clinton's appearance at the event suggests—then Obamacare can, too. As Matt Yglesias observed at Vox last week, in our political discourse, we tend to lump all "women's issues" together into the same category as culture war flashpoints like abortion. But for public opinion purposes, this is a big mistake. In truth, the politics of things like childcare and wage equality cut very differently than the "social" issues we associate them with, and that's at least in part because they alter the distribution of income. Higher wages, family leave, subsidized childcare—all of these increase women's income, and, thus, their economic power. That helps explain why they're winning political issues. Transfer payments and "big government" aren't exactly in vogue right now, but gender equity is very popular. And the key is that Obamacare doesn't stand apart from these issues in any way.  Whether you like Obamacare or you hate it, chances are you don't think of it as a heavily gendered initiative, like equal pay. But though the debate over Obamacare centers around nominally gender-neutral values—should the government guarantee coverage, and are the benefits too generous?—the law operates as a substantial income transfer from men to women. For the past few years, this aspect of the law has given rise to rancorous debates over contraception and maternity care. But the contraception and maternity care guarantees are both manifestations of the fact that the law prohibits gender rating. Women consume more health care than men. This is in large part by accident of the fact that men don't get pregnant and give birth. Before Obamacare, insurers sorted that out by charging women higher premiums than men. Women were therefore less likely to be able to afford insurance on the individual market than men, more financially dependent on their employers for insurance than men, and thus faced greater tensions between their familial and professional ambitions than men. Obamacare doesn't end these inequalities, obviously, but it seeks to curb them. As a result, employers and spouses are less able to interfere in women's professional and reproductive decision making. The similarities to, say, universal child care, are clear. Remove that cost, and women gain bargaining power in both the home and the workplace. On a cleaner political level, it helps free women from a socially imposed choice between childcare and professional advancement. This may have sunk in to some extent already. In polling, Obamacare fares noticeably worse with men than with women."
http://www.newrepublic.com/article/119525/hillary-clinton-can-make-obamacare-popular-womens-issue
Burwell Addresses Health Law; Conferences Examine Ebola & New SCOTUS Term
http://blogs.rollcall.com/healthopolis/burwell-addresses-health-law/?dcz=
State Farm, Blue Cross Partner To Sell Obamacare Policies
http://www.forbes.com/sites/brucejapsen/2014/09/23/state-farm-blue-cross-partner-to-sell-obamacare-policies/
State Farm to offer MT Blue Cross Blue Shield health plans
http://www.kpax.com/news/state-farm-to-offer-blue-cross-health-plans/
More insurers line up to sell Obamacare plans in 2015, HHS says
http://www.washingtonpost.com/blogs/wonkblog/wp/2014/09/23/more-insurers-line-up-to-sell-obamacare-plans-in-2015-hhs-says/
IMMIGRATION:
3 Afghan Army officers in US immigration custody
"Three Afghanistan National Army officers who vanished during training in Massachusetts were placed in the custody of U.S. Immigration and Customs Enforcement on Tuesday after being detained on the Canadian border, authorities said. The agency said the officers faced removal proceedings after being charged with administrative immigration violations. A spokesman for the agency said he could not provide more details on the charges. The men were being held at the Buffalo Federal Detention Facility in Batavia, New York, according to ICE's online detainee locator. The Massachusetts National Guard said earlier that the Afghan soldiers, identified as Maj. Jan Mohammad Arash, Capt. Mohammad Nasir Askarzada and Capt. Noorullah Aminyar, had been detained by the Canadian Border Security Agency on Monday as they tried to enter Canada on the Rainbow Bridge, which connects New York and Ontario at Niagara Falls. Military officials said the men had been participating along with officers from Tajikistan, Pakistan, Kazakhstan and Mongolia in a U.S. Central Command Regional Cooperation training exercise at Joint Base Cape Cod. They were reported missing Saturday after leaving Camp Edwards on an off day to visit a shopping mall. The exercises, scheduled to end Wednesday, have been held annually since 2004 to promote cooperation and interoperability among forces, build functional capacity, practice peacekeeping operations and enhance readiness, officials said. U.S. authorities have stressed that they do not believe the men posed any danger to the public. Massachusetts Gov. Deval Patrick, who had been briefed over the weekend, said on Monday the soldiers had been fully vetted before entering the U.S., adding there was speculation within the military that they might be seeking to defect."
http://townhall.com/news/us/2014/09/23/ice-takes-custody-of-afghan-army-officers-n1895572
Obama Returning to Hispanic Caucus Event Amid Some Latino Anger
http://www.nbcnews.com/news/latino/obama-returning-hispanic-caucus-event-amid-some-latino-anger-n209886
With back-door action on immigration, Obama should be reminded he's a president, not a monarch
"Since President Barack Obama's "immigration reform" didn't pass, he's weighing the idea of bypassing Congress altogether. Recently, the White House chief of staff met with Hispanic lawmakers and promised executive action after the elections, potentially allowing millions of illegal immigrants to live in the U.S. without fear of deportation. But executive action on immigration isn't popular with the public. He knows it. That's why he's waiting until after the elections. Democratic U.S. Sen. Dianne Feinstein, among others, questioned the legality of the president's proposal on CNN. Obama himself told Telemundo last September — after signing an executive amnesty for "Dreamers" when the DREAM Act didn't pass — that expanding that amnesty was "not an option" and that it "would be ignoring the law in a way that would be very difficult to defend legally." That was last year. But now he's facing angry Hispanic lobbyists , business executives, immigrant advocates demanding executive action. Maine Sens. Susan Collins and Angus King should publicly and unambiguously oppose this executive action. In America, we live by laws. No special exemptions for favored groups. And presidents can't simply ignore the legal process because they didn't get what they wanted from Congress. The New York Times reports, "The go-it-alone approach has left the administration — which claims to be the most transparent in United States history — essentially making policy from the White House, replacing congressional hearings and floor debates with closed meetings for invited constituencies." Who gets invited? In July and August, White House officials conducted more than 20 meetings with business leaders and immigrant rights groups to discuss executive action on immigration. The New York Times reports that in drafting the executive action, "lobbyists and interest groups invited to the White House are making their case out of public view." We have 17 million Americans looking for full-time work, not counting those who've given up entirely. They want a better life, too. But no one has mentioned participation by U.S. Immigration and Customs Enforcement officers, U.S. Border Patrol agents, unemployed Americans, labor economists or the experts consulted by the U.S. Commission on Immigration Reform in the 1990s, which advised strict workplace enforcement. Immigration politics, like all politics today, is driven by money. The great and mighty, like Mark Zuckerberg, George Soros, Bill Gates, Rupert Murdoch — a gang of billionaire liberal and conservative globalists — joined forces with big business, and their allies have spent $1.5 billion since 2007 trying to pass their immigration bill. Apparently, these folks don't stress about national boundaries, the constitutional separation of powers or any sense of obligation to American workers. They seem to believe they're entitled to what they want. After all, they've paid enough for it. But even with the president in their corner, the American people said no. Now they're pissed. And they're looking for back-door ways to get what they want. No messing with Congress. In addition to the executive amnesty, they're asking Obama to change the way green cards are counted, adding potentially 800,000 new visas. In a previous executive action this year, Obama gave work permits to spouses of workers with H1B visas, adding 100,000 more workers. Responding to Hispanic demands, he quietly gutted enforcement, slashing deportations by 20 percent. Does big business really need all these new foreign workers? American companies have been laying off thousands of workers. Microsoft just laid off 18,000. Writing in USA Today in late July, five leading labor economists asserted, "There's an ample supply of American workers who are willing and qualified to fill high-skill jobs in this country. The only real disagreement is whether the supply is two or three times larger than the demand." This glaring disconnect between jobs and workers was a major reason "comprehensive immigration reform" failed. Not because Americans "fear the other" or because of Republican "obstructionism." There are powerful, legitimate arguments for reducing immigration, not for massively expanding it. The federal government should enforce our laws impartially, without special deals crafted in secrecy at the behest of well connected groups. Congress should not be ignored simply because Obama and the rich and mighty couldn't get their immigration bill passed."
https://bangordailynews.com/2014/09/23/opinion/contributors/with-back-door-action-on-immigration-obama-should-be-reminded-hes-a-president-not-a-monarch/?ref=moreInopinionThumb
Joe Biden promises Obama will act on immigration
"President Obama is "absolutely committed to moving forward" with comprehensive immigration reform, Vice President Joe Biden told a frustrated group of Hispanic leaders Monday. Biden and his wife, Jill, spoke at a Hispanic Heritage Month reception at their Naval Observatory residence."
http://www.cbsnews.com/news/joe-biden-promises-obama-will-act-on-immigration/
Biden: GOP to see 'Lord' or lightning
"Vice President Joe Biden challenged Republicans to "see the Lord" or the "lightning" in regard to immigration reform during a speech he made at a reception for Hispanic Heritage month.
"I'm not offering any false hope about what they'll do between now and the election, but … I can tell you, when this election [is] over in the lame-duck session, they may see the Lord. It is possible. But if they don't, they will see some lightning," Biden said on Monday at the fifth Hispanic Heritage month reception, according to White House press pool reports. Biden spoke to a crowd of "leading members, advocates and educators from the Hispanic American community" focused on education within Hispanic communities, according to the pool report. The event was hosted at the Bidens' Naval Observatory residence in Washington. Biden promised the audience that if Congress does not act on passing immigration reform, President Barack Obama would take "an awful lot" of actions to address the situation. In doing so, he warned Republicans that if the party could not act on immigration reform, it would face extinction. "I know you're all waiting and you're frustrated," Biden said. "Watch when this election is over, watch what happens when all of a sudden our friends in the other team realize their prospects for future electoral success hinge upon acting rationally." He continued, "They will either act rationally, or we will act for them, and if we have to act for them, they will not be around a whole long longer to act in large numbers."
http://www.politico.com/story/2014/09/joe-biden-immigration-gop-111240.html
Texas immigrant center to hold up to 2,400
"U.S. Immigration and Customs Enforcement announced Tuesday that a fourth center to house families apprehended while crossing the Southwest border into the U.S. will eventually hold 2,400 people in Texas. ICE will operate the residential facility when it opens in November in Dilley, Texas, about 70 miles southwest of San Antonio. It will house immigrant adults with children caught entering the country illegally. The South Texas Family Residential Center will be the fourth such facility, three of which have opened in recent months following a surge in the number of immigrant families crossing the Southwest border. It's meant to expedite their return to their home countries and deter others from embarking on the journey, according to a statement from ICE. Other centers have opened in Karnes City and Artesia, New Mexico. There had been one existing facility for immigrant families in Leesport, Pennsylvania. The Dilley center initially will house 480 people and will eventually hold 2,400. The facility, like others for families, will provide medical care, social workers, educational services and access to legal counsel, according to ICE. Shortly before that announcement, a coalition of immigrant advocacy groups hosted a conference call for reporters in which they called on the U.S. government to stop its expansion of family detention centers. Advocates from We Belong Together and the National Immigrant Justice Center said that women and children should not be detained while waiting for their immigration cases to move forward."
http://townhall.com/news/us/2014/09/23/4th-immigrant-holding-facility-to-open-in-texas-n1895660
Texas immigrant center to hold up to 2,400
http://www.whig.com/story/26607714/texas-immigrant-center-to-hold-up-to-2300
4th immigrant holding facility to open in Texas
http://cnsnews.com/node/838047
EXPERTS WARN ANOTHER WAVE OF CENTRAL AMERICAN YOUTHS TO COME
"Experts are anticipating that another wave of unaccompanied minors from Central America will make their way northward to illegally enter the United States.
"The situation in Central America has not changed, we have the same problems of insecurity and violence, the lack of governability continues and jobs are still a problem – there is no work for young people who are members of cartels or street gangs," Carl Meacham, the director of the Americas Program of the Center for Strategic and International Studies, told the Spanish language publication EFE on Thursday and Fox News Latino reported in English.
According to Meachum, the recent decline in illegal entries by unaccompanied minors in the summer after months of massive influxes "won't last long." "The president has not acted, Congress has not acted and the circumstances of the situation have not changed. There has been no legislation or change from the executive branch to eliminate the reasons why these children come to the United States," Meacham added according to Fox News Latino. Politico Huddle reports that the commissioner of Customs and Border Protection Gil Kerlikowske made a similar prediction that more minors could migrate northward Monday during a talk at the Migration Policy Institute."
http://www.breitbart.com/Big-Government/2014/09/23/Experts-Warn-Another-Wave-of-Central-American-Youths-To-Come
HIGH-TECH BILLIONAIRE JOKES: U.S. SCHOOLS SHOULD 'STAPLE' VISAS TO FOREIGN GRADUATES
"Billionaire high-tech executive Marc Benioff, who has supported President Barack Obama, House Minority Leader Nancy Pelosi (D-CA) and Hillary Clinton, said he will only donate to politicians who promise to give the tech industry massive increases in guest-worker visas.
According to Business Insider, Benioff, the Salesforce.com CEO, "wants the government to give more H1-B visas to the tech industry so that bright kids who study and graduate from U.S. universities can stay and get jobs here" and suggested that "the visa should [be] 'stapled to them' when they graduate." Sen. Jeff Sessions (R-AL) noted that stapling visas to the diplomas of high-tech graduates would give cash-strapped universities incentives to admit foreigners willing to pay to obtain visas. Benioff made his remarks at a recent Disrupt conference in San Francisco, and Business Insider noted that he was among the "billionaires that donated $25,000 to a SuperPAC for Hillary Clinton" in January.  The high-tech industry has come under fire for demanding guest-worker visas that would lower the wages of American workers while they are laying off thousands of Americans. After Sessions called out Facebook for lobbying for more guest-worker visas, Facebook board member Marc Andreessen suggested Sessions was "clinically insane" for putting the interests of American workers over foreigners. And this weekend, Zuckerberg's pro-amnesty lobbying group unceremoniously dumped its president, Joe Green, for failing to get amnesty legislation passed. Green didn't help matters when he went on Bloomberg TV and said he felt that foreign workers were superior to Americans, who were just "sort of okay."
http://www.breitbart.com/Big-Government/2014/09/22/Pro-Obama-Hillary-High-Tech-Billionaire-Only-Donates-to-Candidates-Who-Promise-Him-Huge-Increases-in-Guest-Worker-Visas
WANTED ON CHILD PORN CHARGES, MEXICAN CITIZEN APPREHENDED
"Apprehended while wanted on child pornography charges, fugitive Alfonso Hernandez-Gonzalez, a citizen of Mexico, remained in the custody of the Imperial County, California Sheriff's office Tuesday morning. Hernandez-Gonzalez had been taken into custody when he attempted to pass through the Calexico West port of entry last week. U.S. Customs and Border Protection officers discovered an active Federal warrant for his arrest. A 56-year-old male, Hernandez-Gonzalez was a passenger in a Toyota Corolla when the vehicle and its occupants were selected for secondary inspection at the border crossing, 4:30 a.m. on September 17.
It was during a more in-depth inspection that Hernandez-Gonzalez's warrant, issued at the request of Homeland Security Investigations (HSI) in Fresno, was discovered. According to a CBP release, "CBP officers escorted Hernandez to a secure location for processing where they confirmed his identity, and the active no-bail warrant." Hernandez is reportedly a lawful permanent resident of the U.S. and was taken into custody by HSI special agents who booked him into the Imperial County Jail."
http://www.breitbart.com/Breitbart-California/2014/09/23/Wanted-on-Child-Porn-Charges-Mexican-Citizen-Apprehended
7-Eleven Owners Busted for Harboring and Hiring Illegal Immigrants
http://www.theblaze.com/stories/2014/09/23/7-eleven-owners-busted-for-harboring-illegal-immigrants/
POLITICO MAG ON AMNESTY: AMERICAN WORKERS PUMMELING MASTERS OF THE UNIVERSE
"Elites in the permanent political class are on the retreat, and no issue reflects that more than amnesty legislation. Not surprisingly, amnesty represents the divide between the Masters of the Universe in the bipartisan permanent political class and American workers. For nearly thirty years, American workers have held the line on amnesty. As Michael Lind notes in Politico Magazine, which is one of the favored publications of the permanent political class, Obama's recent executive amnesty delay was another "massive defeat for America's elite consensus" and exemplified how when the public is presented with facts, they strongly come out against "the set of policies that establishment Republicans, centrist Democrats, and independents" in the permanent political class "tend to agree on." This "billionaire consensus," he notes, "is shared by most corporate managers and many if not most editors and political commentators, regardless of party affiliation." And he observes that Republican pundits "can break ranks" and get affirmation among these elites "by supporting increases in legal immigration as well as legal status for most illegal immigrants resident in the United States." But "billionaires and their allies are getting nowhere," as, "to the horror of wealthy donors, corporate managers and the editorial pages of prestige publications," massive amnesty bills, along with Social Security cuts and Common Core programs, have been defeated over and over again. Lind observes:
If the billionaires had any say, then comprehensive immigration reform of some kind would have granted a path to legal status for most illegal immigrants, while at the same time greatly expanding categories of legal immigrants, including both low-wage and high-skill guest workers. But having the support of bipartisan members of the financial, corporate and journalistic establishment—or for that matter famous business titans with very deep pockets—is not enough to get a policy through Congress, especially in economically tough times like these."
http://www.breitbart.com/Big-Government/2014/09/23/Politico-Mag-on-Amnesty-American-Workers-Pummeling-Masters-of-the-Universe
NANCY PELOSI TO DREAMERS: TARGET REPUBLICANS
"House Minority Leader Nancy Pelosi (D-CA) wants DREAMers to stop bothering Democrats and target Republicans instead.  Even though Democrats pressured President Barack Obama to delay his executive amnesty that he had promised activists groups he would enact "by the end of summer," Pelosi was frustrated that DREAMers and pro-amnesty groups have started targeting Obama and Democrats. On Monday, illegal immigrants staged protests and got arrested in front of the Democratic National Committee headquarters in Washington, D.C."
http://www.breitbart.com/Big-Government/2014/09/23/Pelosi-to-DREAMers-Target-Republicans
REPORT: CANADA PROPOSES TO TRACK RELEASED ILLEGAL ALIENS WITH ELECTRONIC ANKLE MONITORS
"An internal Canadian government report recently proposed a program to release illegal aliens and monitor them with electronic ankle monitors, rather than detain them in government detention facilities. The proposed program is viewed as a cost-saving measure, one where detained immigrants can be released while they await appearances before immigration officials or eventual deportation. The government in Ottawa reports that it spends $239 a day detaining illegal aliens. The electronic ankle monitoring system would cost a fraction of that. The study does note that the immigrant would need to stay in an area where phone service is in effect for the monitors to operate properly. There are also questions about how appropriate it is for elderly immigrants or the mentally ill, and says that the effects it might have on pregnant or nursing mothers are unknown. The Canadian Council for Refugees has praised the idea claiming that "limited use" of ankle monitors is better than incarceration. Government officials, however, hasten to point out that this study is only the first step in the consideration of such a program.
"Timelines for the completion of this analysis, and possible implementation of any resultant initiatives, are currently being refined," Border agency spokeswoman Esme Bailey said."
http://www.breitbart.com/Big-Government/2014/09/23/Canada-May-Use-Electronic-Ankle-Monitors-to-Track-Illegal-Immigrants
SENATOR SESSIONS IS RIGHT: NO STEM WORKER SHORTAGE
http://humanevents.com/2014/09/23/senator-sessions-is-right-no-stem-worker-shortage/
GOP'S DÍAZ-BALART: DEMS NOT PASSING IMMIGRATION REFORM TO SCORE POLITICAL POINTS
"Immigration reform has not happened under President Obama because Democrats have wanted to keep immigration as a political wedge issue, according to pro-immigration reform Rep. Mario Díaz-Balart (R-FL). "The Democratic Party leadership has been very strong, has pressured the Democrats who are willing to talk to Republicans, demanding that they don't do it because they don't want this, they want it as a political issue to be used against Republicans. Particularly again, when it comes to the electoral college," Díaz-Balart said in an interview Monday with Breitbart News, highlighting states that he believes will be more difficult for Republicans to win if they are seen as hostile to immigrants.The Florida Republican recalled the promises Obama made before he was first elected, that he would accomplish immigration reform in his first year in office. Despite having control of the House, Senate, and White House and a number of Republicans working with Democrats to complete an immigration reform bill in the House, Democrats did not move forward with immigration reform in Obama's first term.
"Why did they refuse to move forward, even though they had committed to it?" Díaz-Balart asked. "Because, in my opinion they wanted it as a political issue. They wanted to be able to use it as a political issue for the president's reelection campaign, and I might say it worked really well for them, because look at the numbers." This year, the six-term congressman spearheaded an effort to move immigration reform in the House — with legislation drafted that would have dealt with border and interior enforcement, as well as the illegal immigrant population. He was able to secure "yes"s from a number of Republicans; Politico sources pinned the number around at least 120. According to Díaz-Balart, he will try to muster the effort again, but he will not yet say when. "I'm going to see if there is the opportunity to do it and I'll tell you why: Because it's a very dangerous world and I don't think we can — knowing that we do not control the borders, knowing that we don't determine who comes in and out, knowing that we don't even track people who come in legally when they leave, if they leave… knowing all that — I can't in good conscious pretend that is not the case," Díaz-Balart said. He added that he believes it is "irresponsible" not to try to find out who and where the millions of illegal immigrants in the United States are and require them to come forward and register."
http://www.breitbart.com/Big-Government/2014/09/22/Pro-Reform-GOP-Rep-Dems-Want-Immigration-Reform-As-a-Divisive-Political-Issue
INGRAHAM: UNCONTROLLED IMMIGRATION WILL TURN AMERICA INTO CALIFORNIA
"On her Tuesday radio show, conservative talker Laura Ingraham criticized an op-ed by GOP consultants like John Feehery on the merits of the Republican Party embracing immigration to win over Hispanic voters, particularly in a state like Georgia where a hotly contested race is coming down to the wire between Democrat Michelle Nunn and Republican David Perdue for an open U.S. Senate seat in this November's midterm. According to Ingraham, if Republicans were to follow Feehery's advice and others like his, the ultimate outcome would be similar to the evolution of the voting bloc in California. "[Feehery] is basically Marco Rubio in the early days of the Senate immigration deal. But these people have more influence in the GOP today than millions of Republican voters, who have spoken on this issue, and have made it clear that they do not want us to be obsessed with immigration reform; they want us to be obsessed with enforcing the border and locking it down because of the ISIS threat, the economic threat and the cultural threat. He represents all that is wrong the Republican Party today … bad advice, never gets fired, keeps getting hired, and, apparently, is more emboldened than ever to give bad advice."
http://www.breitbart.com/Breitbart-TV/2014/09/23/Ingraham-Uncontrolled-Immigration-Will-Turn-America-Into-California
Reopen Pennsylvania Avenue
"Immigration hawks have been having fun mocking the Obama administration's border policies in the wake of the intruder who scaled the fence and entered the White House via the unlocked front door. One tweeter observed that it was "Really cool of the #Obama admin to demonstrate how our border security 'works' with an exact recreation right there at the Whitehouse." There's even a petition at the White House site calling on the president to be consistent and decree a unilateral executive amnesty for the undocumented visitor, complete with the right to live and work in the Executive Mansion. But apart from the richly deserved mockery, there remains the important question of how to secure the president's safety. The Secret Service response seems to be more of the same: Close off more streets, expand the perimeter, inconvenience more citizens. East and West Executive Avenues (flanking the White House, between it and the Treasury and Old Executive Office Buildings) were closed in World War II, Pennsylvania Avenue on the north was closed to traffic after the Oklahoma City bombing, and E Street to the south was closed after 9/11. I'm sure the Secret Service wants to close off Pennsylvania Avenue and Lafayette Park to pedestrians as well as to vehicles, though it hasn't been able to do that yet. It's natural for the organization tasked with the president's security to want to create our version of the Kremlin or the Forbidden City in downtown Washington. But the president must not simply defer to the Secret Service; that organization's security imperative must be counterbalanced by the need for openness in what is, at least for now, still a democratic republic. As Megan McArdle notes, "We fetishize presidential security as if POTUS were some sort of sacred object rather than a job description." And not just presidential security; while walking past the VA early one morning a few years back, I noted that then-secretary Eric Shinseki had a bodyguard — despite the fact that no more than a handful of Americans, and not a single goat-herding Islamic terrorist, could recognize him or have ever even heard of him. The problem with "security chic" is not that it interferes with normal life in downtown D.C., but rather that it's unseemly, unnecessary, and both a symptom and an accelerator of our descent into empire."
http://www.nationalreview.com/corner/388636/reopen-pennsylvania-avenue-mark-krikorian
A Path Forward on Immigration
Ellis Island can teach us about which policy best promotes upward mobility.
"…He finds the same phenomenon in Sweden, Chile, Japan, China, and (especially) caste-bound India. Upward and downward mobility exist, but usually at a glacial pace. An exception, as he notes, is America in the period from 1892, when the Ellis Island immigration station opened, until mass immigration was ended by World War I in 1914 and restrictive legislation in 1924. Ellis Islanders and their descendants rose rapidly up the educational and economic ladder. The opening of Ellis Island coincided with a shift of immigration from Northwestern Europe to Southern and Eastern Europe. These people were not just seeking economic opportunity. Rather, as I argued in my 2013 book, Shaping Our Nation, they were second-caste residents of multi-ethnic states — Jews from the Czarist and Austro-Hungarian empires, Poles from those nations and Germany, Czechs and Slovaks, Slovenes and Serbs from Austria-Hungary and the Balkans, Southern Italians from a recently unified northern-dominated Kingdom of Italy. For these second-caste citizens, America's prime attraction was the principle of equal citizenship. As George Washington told the elders of the Touro Synagogue, toleration in America was not a favor from the majority, but a recognition that "all possess alike liberty of conscience and immunities of citizenship." As Clark notes, there was a lot of upward mobility among these groups — most spectacularly among Jews, but also among Italians, Poles, and other minorities who exceeded national-income averages by the 1950s. It was matched during these years also by the cumulative but slower upward mobility of Irish Catholics who arrived between the 1840s and 1890s. The Ellis Islanders, blocked from upward mobility at home, brought to America advantages of genetic endowment and cultural tradition — nature and nurture — which enabled them to move upward unusually rapidly. Asian immigrants seem to be moving upward similarly today. But not the group the Census Bureau calls Hispanics. In my 2001 book, The New Americans, I predicted that Hispanics would move upward, much as Italians had a century before. That was overoptimistic. There has been little or no upward mobility among third- and fourth-generation Hispanics. Why the difference? One reason is that current Hispanic immigrants seem to be characterized by economic need rather than second-class status. Immigrants from Mexico and illegal immigrants (mostly from Mexico) are particularly downscale. The second reason is that the America that welcomes them is no longer a nation with equal citizenship for all, but a nation that shunts them into a special supposedly privileged but also stigmatized minority group. Anomalously, racial quotas and preferences benefit those never discriminated against in the United States. Some preferences have hurt more than helped. Steering mortgages to non-creditworthy Hispanics produced foreclosures and personal tragedies — and a financial crisis. As author Michael Gonzalez notes, Hispanic advancement has been minimal in California with its high welfare spending and taxes. Hispanics have done better in low-welfare, low-tax, high-economic-growth Texas. There's an obvious lesson here for immigration policy. Immigration can promote social mobility, but not always. The United States got high-skill immigrants in the Ellis Island period largely by happenstance. Today, Canada and Australia profit from upward mobility because their immigration laws admit only those with high skills. If we want similar results, we should follow their lead."
http://www.nationalreview.com/article/388614/path-forward-immigration-michael-barone
Poll: Immigration a Source of Widespread Frustration
http://blogs.wsj.com/washwire/2014/09/24/poll-shows-immigration-issue-a-source-of-widespread-frustration/?mod=WSJ_Politics_Blog
Poll: GOP struggles on immigration
"Republicans are unhappy with their party's handling of illegal immigration, a new poll says.
According to a Pew Research poll released Tuesday, 37 percent of Republicans and Republican-leaning voters believe the GOP does a good job representing their views on illegal immigration, while 56 percent say the party does not do a good job. Thirty-three percent of Republicans say the GOP has been too willing to allow undocumented immigrants living in the U.S. to achieve legal status, with just 18 percent saying the party hasn't been willing enough. Older Republicans are particularly unhappy — 60 percent of those 35 and older do not think the GOP has done a good job representing their views on immigration. The survey comes after Congress left for a five-week August recess without agreeing on legislation to address the buildup of Central American undocumented children along the U.S.-Mexico border. The Senate passed a comprehensive immigration bill in June 2013, but the House has not acted on the legislation. Democrats and Democratic-leaning voters give their party higher marks on illegal immigration, with 47 percent saying it does a good job representing their views on illegal immigration, compared with 44 percent disagree. But Hispanic Democrats — seen as a key constituency in the U.S., particularly in national elections — remain far less happy with the party on immigration. A plurality of Hispanic Democrats — 52 percent — say the Democratic Party is not doing a good job representing their views on illegal immigrations, while 45 percent say it is doing a good job. Earlier this month, President Barack Obama announced he would delay executive action on immigration until after the November midterm elections, a decision immigration rights' groups largely panned by arguing it put politics over principle. Immigration groups have long had a tenuous relationship with the White House. Many harshly criticized Obama for failing to act on immigration in his first year and increasing deportations, while groups praised his 2012 executive order to allow hundreds of thousands of undocumented immigrants to stay in the country without the threat of deportation. The survey was conducted September 2-19 with 863 Republican-leaning voters and 913 Democratic-leaning voters.
http://www.politico.com/story/2014/09/poll-gop-immigration-111258.html
SPENDING/BUDGET/ECONOMY:
A single trip for Obama to play pool, drink beer and raise money cost taxpayers about $700,000
"Taxpayers had to cough up $1,159,823 in just one month to fly President Obama to New York and Denver to raise money for Democrats and attend an LGBT event, according to documents obtained by a taxpayer watchdog group. Judicial Watch told Secrets that the Air Force just provided expense reports detailing the flight costs of Air Force One to the cities in July. The documents show that president's July 8-9 fundraising trip to Denver cost the taxpayers $695,894.10. His July 17-18 fundraising trip to New York City cost taxpayers $463,929.40. Travel costs are typically a small portion of presidential trips. Judicial Watch said that the U.S. Secret Service has not complied with a request to detail security expenses and the costs of housing and moving the president and his staff are also unknown. Obama has been extremely active and popular on the fundraising trail, helping his party collect millions to be used to fight and defeat Republicans in the November midterm elections. He has spent more time fundraising than appearing for Democratic candidates, many of which are shunning him in their campaigns.
According to Judicial Watch: "Obama spent July 8 and 9 in Denver, Colorado, where, according to the Associated Press, the president spent the initial evening at 'a crowded pizza restaurant, a pool bar and face-to-face with a man wearing a horse head mask.' images of President Obama drinking beer and playing pool became the subject of national headlines and criticism. The following day, Obama gave a speech attacking congressional Republicans before several hundred spectators in a Denver park before headlining a fundraiser for Colorado Senator Mark Udall, who did not attend the event. "On July 17 and 18, Obama journeyed to New York City for a gala lesbian, gay, bisexual and transgender fundraiser for the Democratic National Committee. According to Tribune Broadcasting's WPIX-TV in Manhattan, 'The White House says Obama will raise money for the Senate Majority PAC, a Democratic group that takes unlimited donations. Obama's appearance will complete his gradual acceptance of the big-money groups he once opposed.'"
http://washingtonexaminer.com/1-obama-trip-to-play-pool-drink-beer-raise-money-cost-taxpayers-about-700000/article/2553818
Treasury Fact Sheet: The New Rules on Tax Inversions
http://blogs.wsj.com/washwire/2014/09/22/treasury-fact-sheet-the-new-rules-on-tax-inversions/?mod=WSJBlog
New Tax Rules Will Slow, Not Halt, Inversion Deals
Experts Question How Long Any Chilling Effect Will Last
http://online.wsj.com/articles/firms-to-feel-tax-inversion-crackdown-for-now-1411504445?mod=pls_whats_news_us_business_f
AstraZeneca Hurt As Obama Tries To Get Tough On Tax Inversions
"The Obama Administration is moving to unilaterally clamp down on U.S. companies seeking friendlier tax havens, and its move hit AstraZeneca shares Tuesday morning. Some background: U.S. pharmaceutical giant was rebuffed in its pursuit of the U.K.'s AstraZeneca earlier this year, and under takeover rules across the pond, must cool its heels for several months before reengaging. That cooling-off period ends in late November, but also left the Pfizer PFE -0.7% eyeing its target from a distance as the Treasury Department lays out new rules to block such deals. (See "Obama Administration Moves To Stop Companies From Leaving America.") Tuesday evening, the Treasury issued a series of rules meant to make such inversion transactions less attractive, though they won't apply retroactively to existing deals. The rules aim to prevent U.S. companies from using cash held in foreign subsidiaries to complete overseas deals without paying domestic taxes, and require that U.S. shareholders of companies pursuing such deals own less than 80% of the combined company. They also come after President Obama referred to such companies as "corporate deserters" in July. (See "Corporate America's Hunt For Lower Taxes Won't End With Burger King & Tim Horton's.") AstraZeneca dropped 4.5% Tuesday morning, falling along with other inversion targets like Irish pharmaceutical company Shire , which agreed to a $54 billion deal with AbbVie ABBV -1.65% in July and fell 1.7%. Shares of Pfizer meanwhile, fell 0.7%. Those declines may be overdoing it though. Citi analyst Andrew Baum suggested in a note Tuesday that the measures announced by Treasury "do little to negatively impact the economic benefit" of a proposed Pfizer/AstraZeneca tie-up, as Pfizer could drop its tax rate from 28% to 22% even without using the so-called "hopscotch" loans the new rules aim to prevent."
http://www.forbes.com/sites/steveschaefer/2014/09/23/astrazeneca-hurt-as-obama-tries-to-get-tough-on-tax-inversions/
Wall Street Reacts To Obama Administration's Move To Stop Companies From Leaving America
http://www.forbes.com/sites/nathanvardi/2014/09/23/wall-street-reacts-to-obama-administrations-move-to-stop-companies-from-leaving-america/
Lee and Rubio Preview Their Tax Plan
http://www.nationalreview.com/corner/388638/lee-and-rubio-preview-their-tax-plan-ramesh-ponnuru
A Pro-Family, Pro-Growth Tax Reform
Two simple income-tax brackets: 15% and 35%. End the marriage penalty and increase the child tax credit.
http://online.wsj.com/articles/mike-lee-and-marco-rubio-a-pro-family-pro-growth-tax-reform-1411426189
Rubio and Lee: Naming the Problem
"Whatever you think about the specific policy changes proposed in their plan (and I would like to see details but find the overall idea attractive), Rubio and Lee deserve enormous kudos for naming the problem — something Republicans have had enormous trouble grasping: Too many Americans believe the American dream is slipping away for them and their children. They see their cost of living rise while their paychecks remain stagnant. They see an economy that benefits stockbrokers but not stock clerks. They see the ladder of economic opportunity being pulled farther up and out of their reach (emphasis added)."
http://www.nationalreview.com/corner/388642/rubio-and-lee-naming-problem-maggie-gallagher
Lew's tax inversion move: The deals which might suffer
http://www.cnbc.com/id/102024229
COMMON CORE:
LOUISIANA 'LEGISLATIVE AUDIT' OF COMMON CORE: STANDARDS DRIVE CURRICULUM IN CLASSROOMS
"In an ironic twist, a report issued Monday by the nonpartisan Louisiana Legislative Auditor asserts that the Common Core standards are driving curriculum in the classroom, a statement that is in sharp contrast to the meme of supporters who have consistently argued that the Common Core is "just standards" and that curriculum can be decided at the local level.
The audit, prepared by Daryl G. Purpera, CPA, CFE, and written from a decidedly pro-Common Core perspective, cites "hindrances" of implementation of the standards in schools, such as "the lack of curricula, textbooks, instructional materials, and assessments aligned with the [Common Core] standards" as the reason why states have experienced "challenges" with Common Core. The report suggests that if all curricula, i.e., instructional material and teaching, and testing were aligned with the Common Core standards, the education reform would move more smoothly. According to the audit: Implementation of the standards has been an ongoing challenge as states, districts, and individual schools have worked to develop curricula and put together textbook lists, instructional materials, lesson plans, and professional development training to help them meet the standards. Education publishing companies have been working in that time as well to develop materials aligned with the standards, and the two major testing consortia – PARCC and Smarter Balanced – are on schedule to have their assessments ready by spring 2015. Citing the path of the Common Core standards in New York State, Purpera adds:
New York has been working on developing its own assessment tests for grades 3-8, and is working on aligning its Regents exams with the high school standards. To help districts make the transition, the education department created Network Teams of educators and experts to provide professional development and curriculum planning. The state also developed the EngageNY website to provide online help and resources for educators and helped establish the Tri-State Rubrics, which give teachers a way to see if their instructional plans align with the standards."
http://www.breitbart.com/Big-Government/2014/09/22/Louisiana-Legislative-Audit-of-Common-Core-Standards-Drive-Curriculum-In-Classrooms
Common Core Math Proponents Defend The Standards
http://dailycaller.com/2014/09/23/common-core-math-proponents-defend-the-standards/
MISC.:
Lois Lerner's Sob Story
If she's so distraught about her damaged reputation, she might consider confessing.
http://www.nationalreview.com/article/388627/lois-lerners-sob-story-ian-tuttle
Obama Slumps to 35 in Latest Approval Poll
"Barack Obama's approval rating slid into dangerous territory this week, with the latest Reuters-Ipsos poll showing just 35 percent of Americans approve of the president's job performance even as he leads the nation into a war against Islamic fundamentalism in the Middle East. Fifty-eight percent of Americans expressed disapproval of the White House's current occupant — 37 percent of them "strongly." Just 17 percent strongly approved of Obama's current performance. The poll is based on a five-day rolling average.  The White House has struggled under a series of escalating foreign-policy crises, at times appearing to flail for a response to Islamic State brutality and the ongoing Russian aggression against Ukraine. The poll likely does not reflect reaction to the administration's broad air attack on Islamic State targets in Syria, conducted Monday night and slated to continue for the foreseeable future."
http://www.nationalreview.com/corner/388704/obama-slumps-35-latest-approval-poll-brendan-bordelon
Obama offers climate change help to other nations
"President Barack Obama is pledging new U.S. help for other nations struggling to address global warming, as heads of state from around the world converge for a major summit on climate change. Obama will use his speech at a U.N. summit Tuesday to announce plans to sign an executive order requiring the U.S. government to take climate change into account when it spends money overseas to help poorer countries, the White House said. The U.S. will also offer vulnerable communities abroad new tools to address the effects of climate change through science and technology. The measures join a host of commitments Obama will announce at the summit, where more than 120 world leaders will gather on the sidelines of the U.N. General Assembly to galvanize support for a global climate treaty to be finalized next year in Paris. U.N. Secretary-General Ban Ki-moon, the summit's host, is expecting leaders to come with specific pledges in hand to mitigate climate change, as a way to show they're serious about ambitious emissions reductions in the treaty. Obama's goals at the summit: to convince other nations that the U.S. is doing its part to curb greenhouse gases, and make the case that other major polluters should step up, too. "It's very clear to the international community that the president is extending considerable political capital at home in order to implement his climate plan, and that's true," said Nigel Purvis, a U.S. climate negotiator in the Clinton and George W. Bush administrations. "The hope is that when we take action, others will do so as well." The White House wouldn't elaborate on the commitments Obama will announce Tuesday. But his senior counselor and climate adviser, John Podesta, said last week the U.S. would offer tangible contributions such as American technology to help poorer communities deal with food security, sea level rise and other negative effects of climate change."
http://cnsnews.com/news/article/obama-offers-climate-change-help-other-nations
EDITORIAL: Mr. Obama's hot flash on global warming
He's having trouble persuading the Third World to love their poverty
"The wealthy West preaches the need to make carbon sacrifices to Mother Earth so that, once satisfied, she will bestow cold weather on us. The world leaders, who aren't dumb, will say whatever it takes to get aid money, but many of them rightly recognize that giving up affordable energy sources that emit carbon dioxide — that's the same stuff that everybody exhales — kills all hope of achieving prosperity. It makes as much sense as giving a man dying of thirst a salty cracker when what he needs is a cup of water. Several European nations, in fact, have turned out to be fair-weather global warmists. They talk a good game, but attempts to impose a binding worldwide treaty collapsed in Copenhagen five years ago. Mr. Obama has trouble with strategy, and he's likely to have as much success restoring the coalition of the unwilling as he has in devising a coherent strategy to defeat Islamic terrorism, which is real indeed, and goes by its new name, the Islamic State, or ISIS. Even Hollywood is bailing. Benjamin Schmidt, a historian at Northeastern University, created an online tool to search for specific words and phrases in movies and television shows. "Climate change" is no longer hot among screenwriters. Such global warming "mentions" as there are usually appear in animated television shows like "The Simpsons" and "Family Guy" and then as the punch line for a joke. It's still a staple in documentaries designed to stoke the fear of imminent disaster. Movie mentions peaked shortly after Al Gore's "Inconvenient Truth" debuted in 2006. The James Bond movie "Quantum of Solace," for example, made global warming a villain. By last year, the fad had run its course, and the phenomenon was reduced to supporting roles in G.I. Joe and Smurfs movies."
http://www.washingtontimes.com/news/2014/sep/22/editorial-mr-obamas-hot-flash/
Clean Energy's Dirty Secrets
http://www.nationalreview.com/energy-week/388619/clean-energys-dirty-secrets-rupert-darwall
Facing resistance at home, Obama urges climate action on world stage
"When President Obama addresses the United Nations climate summit on Tuesday, he'll call on world leaders to follow his lead and develop plans to cut carbon pollution. "The president does hope that the kinds of steps that he has already taken here in the U.S. will serve as a model for significant commitments from leaders of other countries to take similarly important steps to confront the challenge of climate change," White House spokesman Josh Earnest said Monday. In his six years in office, Mr. Obama has taken a number of significant steps to reduce carbon emissions, like fostering green energy markets with the 2009 stimulus and enacting stricter vehicle-fuel-efficiency standards in 2011. Last year, Mr. Obama rolled out a comprehensive "climate action plan" that should cut nearly 3 billion tons of carbon pollution between 2020 and 2025 and save consumers billions in energy expenses — when it is fully implemented. Yet one key portion of that plan — a proposal to require existing power plants to reduce carbon dioxide emissions by 30 percent from 2005 levels by 2030 — faces resistance from conservative lawmakers in some states. The proposal, rolled out by the Environmental Protection Agency in June, is one of Mr. Obama's most significant climate-related policy proposals, but some lawmakers say it amounts to a war on coal."
http://www.cbsnews.com/news/facing-resistance-at-home-obama-urges-climate-action-on-world-stage/
Obama offers few climate details
"Perhaps the most interesting thing about President Barack Obama's climate change speech at the United Nations is what he didn't say. Obama didn't promise $1 billion to help poor countries adapt to the dire effects of climate change, like France did. And he didn't offer any hints about how sharply greenhouse gas emissions would be cut in the years after 2020, like the European Union and several other countries did. Instead, the president delivered a forceful but largely detail-free speech that sought to reassure the world about the United States' commitment to reaching a global climate change agreement at crucial talks in Paris at the end of 2015, while leaving the specifics for later. "It was a good speech, but there was nothing revolutionary put forward," said Heather Coleman, climate change policy manager at Oxfam America. Many groups fighting for a strong global agreement say revolutionary changes are needed if the planet has a chance of avoiding the most serious effects of climate change, such as widespread drought and substantial sea-level rise. While many environmentalists praised Obama's speech, others said they're still waiting for more aggressive steps, like a concerted effort to wean the country off fossil fuels. "If the president really wants collective ambition, he's got to show a little more can-do spirit from the world's leading economy," said Bill McKibben, who played a prominent role in Sunday's massive climate march and is the co-founder of the environmental group 350.org. "Today's boasts about his climate efforts ring hollow in the face of America passing Saudi Arabia and Russia as the world's largest oil and gas producer. We hope that when 'next year' comes and he proposes actual targets, they'll start to reverse the trend." It's no accident that Obama didn't make big promises. After years of failed international climate change negotiations, the president and his aides are keenly aware of the pitfalls of over-promising, even though the administration has taken unprecedented measures at home to tackle climate change, including seeking the first-ever greenhouse gas limits on the nation's power plants."
http://www.politico.com/story/2014/09/barack-obama-climate-change-pitch-111273.html
Fact Check: Obama Spins Statistics in U.N. Speech on Climate Change
http://www.theblaze.com/stories/2014/09/23/fact-check-obama-spins-statistics-in-u-n-speech-on-climate-change/
Obama to United Nations: "Nobody gets a pass" on climate change
http://www.cbsnews.com/news/obama-to-united-nations-nobody-gets-a-pass-on-climate-change/
CLIMATE SUMMIT: UN EXEMPTS WORLD'S #1 POLLUTER FROM STRICTER CO2 ENFORCEMENT
"The European Union and United States government-funded Global Carbon Project (GCP) released their latest Atlas that tracks annual CO2 emissions by 196 countries in cooperation with Sunday's People's Climate March and President Obama's keynote speech at the United Nations Global Climate Summit Tuesday. The GCP report warns that man-made global warming is accelerating and names China as the chief culprit. However, GCP blames consumption in Europe and the United States for high levels of CO2 emissions and supports continued UN exemptions from enforcement for China. GCP complains that a record 36 billion tonnes of carbon from all human sources were emitted in 2013 due to the global economic recovery. They point out that China is not only the world's largest emitter of CO2 with a 29% share but also now exceeds the emissions on a per capita basis by the 28 countries in the European Union. The GCP warns that 66% of the CO2 budget "scientifically established" to limit the man-made global warming to a maximum rise of 3.6 degrees Fahrenheit (2 degrees Celsius) established at the 1992 Earth Summit at Rio de Janeiro is being expended faster than expected. But according to former high-ranking Obama Administration official Dr. Steven Koonin, who is a computational physicist, such climate science and the implications of global warming are not "settled," and such "misguided' claims have been used to stifle debate on the matter. He adds, "We often hear that there is a 'scientific consensus' about climate change. But as far as the computer models go, there isn't a useful consensus at the level of detail relevant to assessing human influences."
http://www.breitbart.com/Big-Peace/2014/09/23/UN-Demands-Stricter-CO2-Enforcement-But-Exempts-China
Obama urges international cooperation on climate change
http://www.foxnews.com/politics/2014/09/23/obama-offers-climate-change-help-to-other-nations/
OBAMA ANNOUNCES EXECUTIVE ACTIONS TO FIGHT CLIMATE CHANGE AT UN
http://www.breitbart.com/Big-Government/2014/09/23/Obama-Announces-New-Executive-Actions-To-Fight-Climate-Change
'We Will Not Stop' – Obama Addresses Clinton Global Attendees
http://www.forbes.com/sites/kitconews/2014/09/23/we-will-not-stop-obama-addresses-clinton-global-attendees/
Pres. Obama: World Must Take on Climate Change 'Before It's Too Late'
http://abcnews.go.com/Politics/video/pres-obama-general-assembly-world-climate-change-late-25704823
At U.N., Obama Calls Climate Change a 'Global Threat'
http://www.nytimes.com/aponline/2014/09/23/us/politics/ap-us-obama-climate-summit.html?partner=rss&emc=rss&_r=0
OBAMA TO UN : CLIMATE CHANGE OUR FAULT
http://www.breitbart.com/Big-Government/2014/09/23/Obama-climate-change
OBAMA: HILLARY CLINTON AS SECRETARY OF STATE ONE OF THE BEST DECISIONS I EVER MADE
http://www.breitbart.com/Big-Government/2014/09/23/Obama-Hillary-Clinton-as-Secretary-of-State-One-of-the-Best-Decisions-I-Ever-Made
Analysis: Obama Attempts To Keep Low Profile On War, Taxes And Amnesty
http://dailycaller.com/2014/09/23/analysis-obama-attempts-to-keep-low-profile-on-war-taxes-and-amnesty/
Obama: the 'yes we can' president with the 'at least I tried' legacy
Barack Obama ran as the embodiment of liberal hopes. With two years to go, it seems he will be remembered for his own, and the system's, limitations
http://www.theguardian.com/commentisfree/2014/sep/22/obama-legacy-relevance-in-question-us-midterms
POLITICO, WSJ, WAPO GIVE 'MESSAGING' ADVICE TO LEFT WING THINK TANK
http://www.breitbart.com/Big-Government/2014/09/23/Politico-WSJ-Give-Messaging-Advice-To-Left-Wing-Think-Tank
Obama Jokes About Abysmal New York City Traffic Caused in Part by His Motorcade: 'It's Pretty Smooth for Me'
http://www.theblaze.com/stories/2014/09/23/obama-jokes-about-abysmal-new-york-city-traffic-caused-in-part-by-his-motorcade-its-pretty-smooth-for-me/
Obama uses coffee cup to salute Marines
http://www.foxnews.com/politics/2014/09/23/obama-uses-coffee-cup-to-salute-marines/
Obama's Disrespectful 'Latte Salute' Shocks and Offends
http://www.breitbart.com/InstaBlog/2014/09/23/Obama-s-Disrespectful-Latte-Salute-Shocks-and-Offends
POLL: SULLIVAN SEIZES LEAD IN AK SENATE RACE
"After clinching the Republican nomination for the Alaska Senate race, Dan Sullivan has now surged six points according to a new Public Policy Polling poll. An August poll conducted prior to the primary showed Begich leading Sullivan 43 percent to 37 percent. But now Sullivan leads 43 percent while Begich has fallen two points. Begich suffered from campaign missteps earlier this month after his campaign was forced to pull a controversial negative ad. The poll surveyed 880 likely voters from September 18th to 21st – right after Begich cast the deciding vote to defeat an amendment proposed by Sen. Jeff Sessions that would help block President Obama's proposed executive order on amnesty for illegal immigrants. The Alaska GOP responded quickly by attacking Begich for casting the "deciding vote" to allow Obama to bypass Congress on immigration reform. America Rising featured Begich's face on a "Mighty Mouse" poster hitting him as the one that "saved the day" for Senate Democrats. Sullivan won the Republican primary even though his opponent Joe Miller made opposing amnesty a central point of his campaign."
http://www.breitbart.com/Big-Government/2014/09/23/Poll-Dan-Sullivan-Takes-The-Lead-in-New-Alaska-Senate-Poll
Kay Hagan ahead in newest poll
"A new poll found that Sen. Kay Hagan, North Carolina Democrat, has a slight edge in the upcoming midterm elections, though President Obama continues to have very low approval ratings in the swing state. The High Point University poll released Monday found that both the president and Ms. Hagan have low approval ratings in the state. Just 38 percent and 39 percent respectively approve of how the leaders are doing their jobs."
http://www.washingtontimes.com/news/2014/sep/23/kay-hagan-ahead-newest-poll/
5 things to know about spending on state races
http://cnsnews.com/news/article/5-things-know-about-spending-state-races
U.S. companies offer more political spending detail -study
http://www.reuters.com/article/2014/09/24/companies-politics-spending-idUSL2N0RO2VI20140924
Syrian refugees lament late U.S. arrival
"Most Syrian refugees who spoke to CBS News' Holly Williams on Tuesday as they crossed the border into Turkey welcomed the U.S. airstrikes in their home country, but many of them said they had come too late. In less than a week, more than 100,000 Syrian refugees have streamed across the border into the safety of Turkey. They have been fleeing Islamic State of Iraq and Syria (ISIS) militants, who went on another violent offensive last week seizing dozens of villages in northern Syria and besieging the town of Kobani. The refugees told Williams they were relieved the U.S. military had finally intervened in Syria's three-and-a-half year civil war, which has already claimed close to 200,000 lives."
http://www.cbsnews.com/news/syria-refugees-obama-should-have-hit-isis-sooner/
HOUSE GOP LEADERS RUSH TO PUBLICLY BACK OBAMA'S SYRIAN AIRSTRIKES ON ISIS DESPITE LACK OF CONGRESSIONAL APPROVAL
"The current and immediate past chairmen of the House Homeland Security Committee have publicly backed President Barack Obama's airstrikes against ISIS in Syria, despite the fact the president did not seek congressional approval for them. "When in times of war and of peace it is important that we come together as a nation," Rep. Mike McCaul (R-TX), the current chairman of the House Homeland Security Committee, said in a statement late Monday. "To defeat ISIS, we must cut off the head of the snake, which exists in Syria. I support the administration's move to conduct airstrikes against ISIS wherever it exists. ISIS is not just a threat to the United States – it is a threat to all nations that value human life and decency. We must continue to lead the coalition and utilize all tools available to combat this threat until ISIS is destroyed." Late Monday evening, news broke that the United States was engaged in airstrikes on ISIS bases in Syria. The Associated Press reports that the attacks involve a coalition of various Middle Eastern nations like Bahrain, Qatar, Saudi Arabia, Jordan and the United Arab Emirates. During coverage of the breaking news late Monday, analysts on Fox News expected Turkey—a major force in the region and member of NATO, which has thus far been wary of U.S. efforts to snuff out ISIS—to soon join in the effort. Via Twitter, and in an appearance on Fox News, Rep. Peter King (R-NY)—the immediate past chairman of the House Homeland Security Committee—called on all Americans to back Obama's play here. "All Americans must stand w/ Pres Obama in our war against ISIS – particularly tonight's air strikes in Syria," King Tweeted. House Foreign Affairs Committee chairman Rep. Ed Royce (R-CA) backed the strikes as well, saying that Obama should have done this a long time ago. "These airstrikes on ISIL's command and training centers are long overdue," Royce said. "With them, the space for these terrorists to operate will shrink. An effective campaign to destroy ISIL can't be limited to one side of the border between Iraq and Syria. While this initial attack will be a big psychological blow to the terrorist group, an air campaign will need to be major and sustained. The reported participation of Arab allies in the region is welcome. This is their fight as much as ours." Rep. Justin Amash (R-MI), a conservative with libertarian leanings and a tendency for rocking the boat in the House of Representatives against even his own party, said via Twitter that Obama should have sought congressional approval for these airstrikes. President Obama did not seek authorization from Congress for them. Amash noted that congressional leaders like Speaker John Boehner and Senate Majority Leader Harry Reid—who adjourned Congress for campaign season last week, a week before the scheduled recess—are similarly to blame for the lack of congressional debate and votes on the strikes.
"It's irresponsible & immoral that instead of debating & voting on war, congressional leaders chose to recess Congress for nearly two months," Amash said via Twitter."
http://www.breitbart.com/Big-Government/2014/09/23/House-GOP-leaders-back-oBama-ISIS-attacks
The Divine Right of Barack Obama
The president who began as a champion of the legislature's prerogative to declare war has morphed into Napoleon.
http://www.nationalreview.com/article/388688/divine-right-barack-obama-charles-c-w-cooke
MSNBC'S RACHEL MADDOW QUESTIONS OBAMA'S AIRSTRIKES: 'IS IT LEGAL?'
http://www.breitbart.com/Breitbart-TV/2014/09/23/MSNBCs-Rachel-Maddow-Questions-Obamas-Airstrikes-Is-It-Legal
Obama's Poll-Driven Foreign Policy
No one has promoted the dangerous notion that war is optional more than the president.
http://www.nationalreview.com/article/388607/obamas-poll-driven-foreign-policy-thomas-sowell
NBC'S ENGEL: PROBLEM IS OBAMA TOLD THEM HE WAS COMING, SO ISIS MOVED
"Monday night on MSNBC's "All In With Chris Hayes," Richard Engel, NBC News' chief foreign correspondent, said President Barack Obama has let ISIS escape heaver losses from tonight's bombing because his continual announcements of his military strategy, "gave ISIS considerable amount of time to move its assets." Engel said, "The problem is, this has all been projected. The U.S. said it was coming. The U.S. announced that it was building a coalition. The administration said which countries would be participating and it gave ISIS considerable amount of time to move its assets, move its key personnel into towns, into villages, out of Raqqa, which is the home base of all of this."
http://www.breitbart.com/Breitbart-TV/2014/09/23/NBC-Richard-Engel-The-Problem-Is-Obama-Told-Them-He-Was-Coming-ISIS-has-moved
Al Qaeda-linked target of strikes in Syria obsessed with next 9/11
http://www.foxnews.com/world/2014/09/23/shadowy-al-qaeda-linked-target-strikes-in-syria-obsessed-with-next-11/
Obama Touts Congressional Support for Syria Strikes (Video)
http://blogs.rollcall.com/white-house/obama-touts-congressional-support-for-syria-strikes/?dcz=
Rand Paul: 'Constitution Requires' Congressional Authorization for Obama to Attack ISIS
http://townhall.com/news/around-the-web/2014/09/23/rand-paul-constitution-requires-congressional-authorization-for-obama-to-attack-isis-n1895550
MS RUNOFF ELECTION:
Spokesman: Chris McDaniel's appeal gets a boost
http://www.clarionledger.com/story/news/2014/09/23/spokesman-chris-mcdaniels-appeal-gets-boost/16110109/
AP analysis: Did Chris McDaniel win by losing Senate race? (from 21st)
http://blog.gulflive.com/mississippi-press-news/2014/09/ap_analysis_did_chris_mcdaniel.html
TEA PARTY PATRIOTS:
TEA PARTY GROUP SLAMS HAGAN FOR 'SHAM' VOTE AGAINST AMNESTY
"A national Tea Party group is warning North Carolinians not to believe Sen. Kay Hagan's (D-NC) vote to advance a resolution seeking to prevent President Obama from unilaterally granting amnesty to millions of illegal immigrants "Sen. Hagan's vote is as phony as it is transparent," Tea Party Patriots Citizens Fund (TPPCF) Chairman Jenny Beth Martin said. "She only voted 'aye' when she knew the amendment would fail." Hagan is locked in a tight reelection race against Republican Thom Tillis and has come under fire for her past votes in support of amnesty.
Thursday, Sens. Jeff Sessions (R-AL), Ted Cruz (R-TX), and Mike Lee (R-UT)  came a vote short of forcing Democrats to allow amendments to be added to the continuing resolution. They planned to offer an amendment to prevent president Obama from moving forward with future amnesties for illegal immigrants.  Hagan joined Republicans and other Democrats facing tight reelections in red states to vote for the measure, which failed 50-50.  A Politico report revealed that Hagan, along with other Democrats in similar election situations, waited until they knew the measure would not net 51 yeas, to cast their votes. Before voting, according to the report, Hagan was seen talking to Senate Majority Leader Harry Reid (D-NV) and chairman of the Democratic Senatorial Campaign Committee Sen. Michael Bennet (D-CO). According to Martin, Hagan's Thursday vote was a "sham" that will not obscure her record of voting for amnesty and an unsecured border. "If Kay Hagan thinks one phony vote on election eve will wipe her amnesty slate clean," Martin said, "that's an insult to the intelligence of North Carolina voters."
http://www.breitbart.com/Big-Government/2014/09/23/Tea-Party-Group-Slams-Hagan-for-Sham-Vote-Against-Amnesty