News Briefing for Wednesday, September 17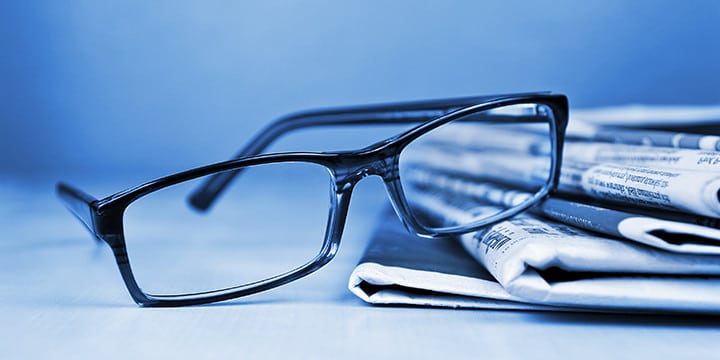 Below are some of the news stories that we are reading today.
---
HEALTHCARE:

New HHS Chief Presses Reset on Health Law, Plugs Savings and Quality
"A bit more than three months into her tenure as secretary of health and human services, Sylvia Mathews Burwell is moving to polish the image and improve implementation of the Affordable Care Act, an effort likely to determine whether she is seen as a success in the post. Nearly all the public attention on and criticism of the ACA — derided by its foes (and known affectionately by some of its advocates) as Obamacare – has focused one of its three pillars: expanding the number of Americans with access  to  health insurance. Ms. Burwell increasingly will be calling attention to the other two: affordability and quality.  In part, she'll be highlighting favorable metrics, such as tallying savings recorded by Accountable Care Organizations (groups of doctors, hospitals, and other health-care providers join together to coordinate care to  Medicare patients).  In part, she'll be publicly trying to strengthen cooperation with private-sector groups, such as the Business Roundtable and the Bipartisan Policy Center, to  "engage people to make change," as she puts it."
http://blogs.wsj.com/washwire/2014/09/16/new-hhs-chief-presses-reset-on-health-law-plugs-savings-and-quality/?mod=WSJBlog
Minnesota's Biggest (And Cheapest) Obamacare Insurer Drops Out Over Overwhelming Costs
"The largest insurer with the lowest premium rates on Minnesota's Obamacare exchange is dropping out because the government health-exchange is unsustainable, the company announced Tuesday. PreferredOne Health Insurance told MNsure, the state-run exchange, Tuesday morning that it would not continue to offer its popular insurance plans on the marketplace in 2015. It's "purely a business decision," spokesman Steve Peterson told KSTP-TV. The company is losing money on administrative costs for plans offered on the bureaucratic and glitchy government exchange. Part of the problem, according to PreferredOne, is that MNsure hasn't even been able to verify its customers' information. PreferredOne said that some of its customers have turned out not to even live in Minnesota. Insurers are required to accept customers who've been approved by the exchange for coverage, but states and the federal government have been struggling for months to determine which applicants are actually eligible for the benefits.  "Our MNsure individual product membership is only a small percentage of the entire PreferredOne enrollment but is taking a significant amount of our resources to support administratively," the company said in a statement. "We feel continuing on MNsure was not sustainable and believe this is an important step to best serve all PreferredOne members."  PreferredOne was Minnesota's largest exchange insurer with 59 percent of individual MNsure sign-ups, according to KSTP. Another four insurance companies — Blue Cross Blue Shield, HealthPartners, Medica and UCare — will continue to offer plans on the exchange next year."
http://dailycaller.com/2014/09/16/minnesotas-biggest-and-cheapest-obamacare-insurer-drops-out-over-overwhelming-costs/
Insurer That Covered Nearly 60 Percent of Minnesota Obamacare Enrollees Drops Out of Exchange
"The insurance company that covers about 60 percent of Minnesota's Obamacare enrollees will no longer sell plans when the enrollment period opens this year, delivering the latest blow to the state's already-troubled exchange. In a statement on Tuesday, insurer PreferredOne announced that "continuing on MNsure was not sustainable" for its business model due to the high administrative costs associated with the law. The Star Tribune reports that PreferredOne hired 50 new employees to deal with the various changes facing the company after last year's launch, even as it constituted a small number of the firm's customers. The decision to drop out will vastly change the landscape for MNsure customers from the year before: 59 percent of all enrollees bought a plan through PreferredOne, which had offered the lowest-priced plans. Policyholders will be able to renew their plans with the company, but not if they receive a federal subsidy, as most enrollees do. University of Minnesota political expert Larry Jacobs told KSTP that PreferredOne's decision could also have political implications: with PreferredOne no longer on the exchange to drive competitors' prices down, rates could jump in October, a month before the midterm elections.​ But MNsure officials say PreferredOne's announcement to exit is an indication that the exchange is working as planned:"
http://www.nationalreview.com/corner/388101/insurer-covered-nearly-60-percent-minnesota-obamacare-enrollees-drops-out-exchange
Minnesota's Top ObamaCare Insurer Drops Out For 2015
http://news.investors.com/politics-obamacare/091614-717657-preferredone-quits-obamacare-mnsure-exchange.htm?ven=rss&utm_source=feedburner&utm_medium=feed&utm_campaign=Feed:%20PoliticRss%20(Politic%20RSS)
Paying the Health-Care Piper
Obamacare's mandates are coming due for millions of Americans.
http://www.nationalreview.com/article/388135/paying-health-care-piper-michael-tanner
Probe: HealthCare.gov website must boost security
"HealthCare.gov, the health insurance website serving more than 5 million Americans, has significant security flaws that put users' personal information at risk, nonpartisan congressional investigators have concluded. The Government Accountability Office said the Obama administration must resolve more than 20 specific security issues related to who can get into the system, who can make changes in it and what to do in case the complex network fails. GAO, the investigative arm of Congress, found that the administration took a major risk going live with HealthCare.gov last fall when the system was still not fully tested. Some testing was incomplete as of June. While the administration "has taken important steps to apply security and privacy safeguards to HealthCare.gov and its supporting systems, significant weaknesses remain that put these systems and the sensitive, personal information they contain at risk of compromise," Gregory Wilshusen, GAO's director of information security, said in testimony prepared for the House Oversight and Government Reform Committee."
http://townhall.com/news/politics-elections/2014/09/16/probe-healthcaregov-website-must-boost-security-n1892642
Federal Report: HealthCare.gov Is Still Not Secure
"HealthCare.gov remains insecure from cyberattacks almost one year after the federal Obamacare website went live, according to a General Accountability Office report released Tuesday evening. The Obama administration was running far behind schedule in building the website in 2013 and ran out of time to complete building security systems and make sure customers' extensive personal information would be safe. Despite top officials' knowledge that HealthCare.gov was insecure, the administration launched it on time last October anyway.  A year later, the GAO reports some progress in improving the website's security, but it's far from complete. Centers for Medicare and Medicaid Services officials failed to establish security controls and "unnecessarily place sensitive information at risk of unauthorized disclosure, modification or exfiltration." Security assessments and comprehensive checks weren't complete when HealthCare.gov launched — but the Obama administration trumpeted a belated Security Control Assessment in January that approved the website's controls. But according to the GAO, that assessment wasn't comprehensive at all. "The security control assessments for the [federally-facilitated marketplace] did not include tests of the full suite of security controls specified by NIST and CMS. The contractor that conducted these assessments reviewed only the security controls that CMS selected," the GAO concluded. As of June, CMS still hadn't completed comprehensive security testing, which the report warns could compromise patient data and HealthCare.gov's ability to function. In July, the website was breached by a cyberattack, although federal officials didn't discover the intrusion until this earlier this month. That attack didn't grab any Americans' personal information, but used HealthCare.gov to target other websites, according to federal officials. But the GAO charges that customer data continues to be at risk."
http://dailycaller.com/2014/09/16/federal-report-healthcare-gov-is-still-not-secure/
Watchdog report: HealthCare.gov still has security issues
http://www.foxnews.com/politics/2014/09/16/watchdog-report-healthcaregov-still-has-security-issues-that-puts-sensitive/
GAO report warns of security risks in U.S. healthcare website
http://www.reuters.com/article/2014/09/17/us-healthcare-gov-security-idUSKBN0HC04920140917
Healthcare.gov got go-ahead despite flaws
"Department of Health and Human Services officials knew of the security risks before launching healthcare.gov, the troubled website for the Obamacare health insurance program. The officials — most of whom worked in HHS's Medicare and Medicaid divisions — had been told that the site had numerous security flaws but they still chose to forge ahead with its launch last October, according to internal HHS memos obtained by Judicial Watch, a nonprofit government watchdog. Judicial Watch got the documents through a Freedom of Information Act request and made them public Tuesday. The documents describe the "limitless" risk of malicious code finding its way onto healthcare.gov and warn that security on the marketplace feature of the site "relies on the local machine of the user who downloads to detect and stop malicious activity." Among other concerns, CMS officials factored "public embarrassment" and political damage into their decision to launch the Obamacare marketplace while parts of the site remained untested and those that had been reviewed were deemed unsafe."
http://washingtonexaminer.com/healthcare.gov-got-go-ahead-despite-flaws/article/2553487?custom_click=rss
Census says 42 million Americans were uninsured before Obamacare
"Forty-two million people were uninsured in the United States in 2013, the year before the implementation of President Obama's health care law, according to an annual report from the Census Bureau released Tuesday. The number represented 13.4 percent of the population. The Census number is typically the most widely-cited statistic on the number of uninsured in the U.S., but for 2013, the Bureau changed its methodology and questions in the survey, so the report cautioned against comparing the 2013 number to prior years. The number, however, will be used as a benchmark to compare the effects of the implementation of Obamacare on the number of uninsured when 2014 data are released around this time next year. Starting on Jan. 1, individuals gained coverage as a result of the law through the expansion of Medicaid and subsidized private insurance."
http://washingtonexaminer.com/census-says-42-million-americans-were-uninsured-before-obamacare/article/2553446?custom_click=rss
Number of uninsured fell by nearly 4 million in early 2014, report says
"The number of Americans without health insurance fell by 3.8 million in the first quarter of 2014, according to an official government report released Tuesday. The comprehensive data, collected by Center for Disease Control and Prevent for its National Health Interview Survey (NIHS), should give an accurate estimate of the number of uninsured Americans at the start of the year. However, it may not give a complete picture of the Affordable Care Act's impact. The NIHS found that the uninsured rate among people of all ages fell from 14.4 percent in 2013 to 13.1 percent in the first three months of 2014. The estimates are based on data collected from January through March from 27,627 people. In addition to tracking the uninsured rate, the study showed that 3.7 million people specifically said they obtained coverage through the new Obamacare marketplaces."
http://www.cbsnews.com/news/number-of-uninsured-fell-by-nearly-4-million-in-early-2014-report-says/
Don't Credit ObamaCare Exchanges For Uninsured Drop
"The uninsured rate fell 1.3% in the first three months of this year to the lowest point since the Centers for Disease Control began tracking it in 1997. The CDC's survey, on top of others by Gallup, the Kaiser Family Foundation and the Urban Institute, appears to show that ObamaCare is succeeding in its main goal of cutting the ranks of the uninsured. But the picture is far murkier than these surveys suggest. In fact, it's not entirely clear what impact ObamaCare is having on the uninsured, or what part of the law deserves credit if it is. First, the surveys can't determine how much of the decline they're showing is due to ObamaCare or to broader trends in the market, because most of the surveys cited started tracking it only recently. Gallup found that the uninsured rate had fallen to 13.4% in Q2 2014. But its survey only goes back to 2008, when the uninsured rate was around 14%. The Kaiser survey, which found the uninsured rate falling from 19% last December to 15% this month, started collecting data in late 2009, when the economy was still suffering the full effects of the severe recession. The Urban Institute's Health Reform Monitoring Survey started only last year. What's more, these surveys consistently show that the uninsured rate had been dropping before the ObamaCare exchanges opened and the Medicaid expansion took effect, a trend likely due primarily to the ongoing economic recovery. The CDC's uninsured rate , for example, had fallen from 16% in 2010 to 14.4% last year before hitting 13.1% in Q1. The Census Bureau likewise shows a steady drop in the rate since 2010. It found that the number of people getting coverage through their jobs fell sharply in 2009 but has been steadily climbing ever since as millions returned to work. And longer-term census data going back to 1987 show that the uninsured rate tends to track growth in the economy. By 2000, for example, the uninsured rate had fallen to 13.1% in the wake of the 1990s' economic boom.
To the extent that ObamaCare deserves credit for cutting the ranks of the uninsured, it's not clear which part of the law is making the biggest difference. ObamaCare advocates note that the number of uninsured 18-to-24-year-olds declined after 2009, attributing the drop to the law's requirement that insurers cover children up to age 26. But that modest rule change kicked in when Obama signed the law in 2010, and even so, this age group continues to have some of the highest uninsured rates."
http://news.investors.com/politics-obamacare/091614-717648-uninsured-rate-falls-on-medicaid-expansion-economy.htm?ven=rss&utm_source=feedburner&utm_medium=feed&utm_campaign=Feed:%20PoliticRss%20(Politic%20RSS)
Health Care Law Is Obama's Gift to Republicans for 2016
http://www.realclearpolitics.com/articles/2014/09/15/health_care_law_is_obamas_gift_to_republicans_for_2016_123975.html
Politico Spins Anti-Obamacare Poll
"When the Democrats were defying public opinion in March 2010 and passing Obamacare, they presumably would have been horrified to look into a crystal ball and see a poll from September 2014 finding that, if given a choice between repealing Obamacare or keeping it as-is, Americans would support repeal by a tally of well over two-to-one (44 to 17 percent). Well, unfortunately for Obamacare supporters, that's the finding of a new Politico poll. The poll, which surveyed likely voters in battleground races, didn't even ask respondents whether they'd prefer an alternative to Obamacare. In fact, it didn't mention an alternative at all — as if the Republicans' stated position (Obamacare needs to be repealed and replaced) weren't even an option on the table. No matter: In a three-way race involving straight repeal (44 percent), keeping Obamacare as is (17 percent), or making undisclosed "modifications" to it (38 percent), straight repeal won with a clear plurality. Respondents preferred the thought of repealing Obamacare to trying to fix it. Many more presumably would prefer to repeal Obamacare and replace it with real reform.  In all, this is a pretty miserable polling result for Obamacare. So how did Politico report it? With this headline: "NEW POLL: MORE WANT TO KEEP ACA THAN REPEAL IT." Politico then wrote, Whatever the GOP's ambitions may be, a new POLITICO battleground poll provides more evidence that most Americans don't support repeal. About 55 percent of likely voters in the most competitive House and Senate races said the law should stay — although 38 percent wanted 'modifications.'  Forty-four percent support outright repeal. This is pretty brazenly biased reporting from a "disinterested" outlet, but it doesn't change the findings of the poll. According to the polling results, even without an alternative on the table, something approaching half of all Americans in battleground races support repealing Obamacare, less than two-fifths want to try to fix the unfixable, and only a sixth want to keep the president's signature legislation as-is."
http://www.nationalreview.com/corner/388067/politico-spins-anti-obamacare-poll-jeffrey-h-anderson
ObamaCare and American Resurgence
America needs a change of direction domestically to cope with a dangerous and disorderly world.
http://online.wsj.com/articles/holman-jenkins-obamacare-and-american-decline-1410911608
Another ObamaCare Cancellation Wave Approaches (continuation of past article)
Last week, Virginia lawmakers learned that 250,000 residents will see their health plans canceled this year, due to ObamaCare. The president's second "keep your plan" promise was as worthless as the first. It turned out that this promise applied only to those who'd bought their health plans before March 2010. As a result, millions received cancellation notices from their insurance companies and learned that the government-approved ObamaCare plans cost much more. The resulting political firestorm prompted President Obama to rush out a Band-Aid fix last November, letting individuals keep their plans for another year, even if the policies didn't meet ObamaCare's standards, provided their state insurance regulators would allow it.
Then this March Obama extended the exemption two more years. "We're going to do everything we can to help the Americans who have received these cancellation notices," Obama said at one point. You'd think people would know better than to take Obama at his word by now. In Virginia, 250,000 are learning that they won't in fact be able to keep the plans they like after this year. That's because the state decided to allow only a one-year extension.
"What we're hearing over and over again from constituents is shock — shock that their premiums are increasing, shock that they'll be paying much more out of pocket, and shock that the promise they could keep their plan turned out to be false," said Kathy Byron, a Republican in Virginia's House of Delegates. Virginians aren't the only ones who will have to abandon the health plans they like. Kaiser Health News reported earlier this month that consumers in many states "may soon find a surprise in their mailbox: a notice that their health plan is being canceled." It turns out that insurers aren't required to extend their plans past this year, much less the next two. And some states, like Virginia, limited the exemption to just one year.
There's also the prospect of millions of workers at small firms finding out that their employers' plans have been canceled, and that ObamaCare-approved plans are far costlier.
Either way, it will all be a fresh reminder of the extraordinarily high costs of the "Affordable Care Act."
http://news.investors.com/ibd-editorials-obama-care/091514-717472-another-obamacare-cancellation-wave-approaches.htm
Concerns raised over 'Obamacare' abortion coverage (continuation of yesterday's article)
http://townhall.com/news/politics-elections/2014/09/16/concerns-raised-over-obamacare-abortion-coverage-n1892318
GAO report shows how Obamacare subsidizes abortion
"In a country evenly divided on abortion, there's broad agreement that pro-lifers shouldn't be forced to subsidize abortion. Obamacare shreds this notion of conscience protection. Again and again, during the congressional debate, Obamacare defenders promised: Obamacare subsidies won't subsidize abortion; customers will be able to choose insurance plans that don't cover abortion; Obamacare subsidies, if they want to pay for abortion coverage, will be billed separately. A new GAO report shows that Obamacare is failing on these counts. Warning of "bogus claims spread by those whose only agenda is to kill reform at any cost," for instance, President Obama told Congress in 2009: "And one more misunderstanding I want to clear up — under our plan, no federal dollars will be used to fund abortions, and federal conscience laws will remain in place." Nebraska Sen. Ben Nelson (now a healthcare lobbyist) became the 60th vote for Obamacare after supposedly winning a compromise from his party on abortion coverage. Nelson explained it this way: If you are receiving Federal assistance to buy insurance, and if that plan has any abortion coverage, the insurance company must bill you separately, and you must pay separately from your own personal funds … for that abortion coverage. The new GAO study shows that, instead, taxpayers are subsidizing abortions. Customers in five states have no abortion-free plans available to them, and in many states, customers can't tell which plans cover abortion and which don't."
http://washingtonexaminer.com/gao-report-shows-how-obamacare-subsidizes-abortion/article/2553429?custom_click=rss
ObamaCare subsidies funding abortion coverage: GAO
http://hotair.com/archives/2014/09/16/obamacare-subsidies-funding-abortion-coverage-gao/
Report: Some Insurers Using Taxpayer Dollars to Fund Elective Abortions
"–A government report reviewing insurance coverage of abortions in 27 states and Washington, D.C., found that 1,036 insurance plans covered elective abortions while 1,062 did not.
–The report raises concerns about taxpayer dollars going toward elective abortions, which is against the law.
–Tax funds cannot be used to pay for abortions except in cases of rape, incest or to save the mother's life.
–The Department of Health and Human Services "acknowledges that additional clarification may be needed" in the Affordable Care Act's coverage of abortions."
http://www.theblaze.com/stories/2014/09/16/report-some-insurers-using-taxpayer-dollars-to-fund-elective-abortions/
Feds: Obamacare Covers Elective Abortions
http://www.nationalreview.com/388090/feds-obamacare-covers-elective-abortions-joel-gehrke
GAO Says Abortion Coverage 'Inconsistent with Federal Requirements' in Obamacare Exchanges
http://www.nationalreview.com/corner/388153/gao-says-abortion-coverage-inconsistent-federal-requirements-obamacare-exchanges-mary
---
IMMIGRATION:

Hispanic Caucus Backs Off Thanksgiving Deadline on Immigration
"The Congressional Hispanic Caucus is backing off its demand that President Barack Obama act by Thanksgiving on executive action aimed at repairing the immigration system. Instead, the group is set to approve a resolution calling for action by the end of the holiday season, a timetable in line with what Mr. Obama is now promising. The Hispanic lawmakers met this month with White House Chief of Staff Denis McDonough to complain about Mr. Obama's decision to punt executive action, which is to include a ratcheting back of deportations, until after the midterm elections. They asked that Mr. Obama act by Thanksgiving, but were told instead that the new deadline was by the end of the holiday season. That's in line with what Mr. Obama had initially said. Members of the Congressional Hispanic Caucus were left with a choice: either back Mr. Obama up, or reflect concerns of many of their constituents and of immigrant rights groups and protest the change. The group plans to issue a resolution on the issue. Some wanted to stick with the original demand that Mr. Obama take action immediately after election day. But others argued that wasn't realistic given what Mr. McDonough had told them, and given that there could be a runoff in early December of the Louisiana Senate race, an aide said. "The CHC would like action ASAP, but as a practical matter, they know it is not likely to come before December." On Tuesday, the caucus' immigration subcommittee approved a resolution calling for action after the elections but before the end of the holiday season. The full caucus is expected to approve the document on Thursday."
http://blogs.wsj.com/washwire/2014/09/16/hispanic-caucus-backs-off-thanksgiving-deadline-on-immigration/?mod=WSJBlog
MCCAIN: ADDRESSING ISIS BORDER THREAT MUST COME BEFORE IMMIGRATION REFORM
"Tuesday on Fox News Channel's "Your World With Neil Cavuto," Sen. John McCain (R-AZ) said because of the heightened threat of ISIS crossing undetected through an unsecured U.S.-Mexico border, securing that border has now become a priority over immigration reform. McCain said, "One of the witnesses, who was directly in charge of border security, said that there is a real concern about one of these or more of these terrorists who would come across our southern border. And the fact is our southern border is not secure. They [ISIS] have already announced on Twitter and on Facebook that they want to do everything they can to attack the United States of America, so if the southern border is not secure, obviously that would be one of the avenues to achieve that. And which leads me to believe that we have to have 90 percent effective control of the border and 100% situational awareness before we move forward with comprehensive immigration reform. This new ISIS threat has really heightened, in my view, the necessity for a secure border which we don't have."
http://www.breitbart.com/Breitbart-TV/2014/09/16/McCain-Addressing-ISIS-on-The-Border-Threat-Must-Come-Before-Immigration-Reform
Go time: Illegals rushing border fearing U.S. crackdown
http://washingtonexaminer.com/go-time-illegals-rushing-border-fearing-u.s.-crackdown/article/2553459
Gutierrez: Voting to Secure Border First "Would Be Derelict In My Duty to Protect America"
http://www.realclearpolitics.com/video/2014/09/16/gutierrez_voting_to_secure_border_first_would_be_derelict_in_my_duty_to_protect_america.html
Hannity Clashes With Democratic Rep. Over Securing Border: 'If You Don't Do It, It's a Dereliction of Duty!'
http://www.theblaze.com/stories/2014/09/17/hannity-clashes-with-democratic-rep-over-securing-border-if-you-dont-do-it-its-a-dereliction-of-duty/
DICK DURBIN: AMNESTY BILL WILL HELP CONTAIN EBOLA
"On Tuesday, Sen. Dick Durbin (D-IL) said that a comprehensive amnesty bill would have helped America contain the Ebola epidemic in Africa.  Durbin, a member of the Senate's Gang of Eight that wrote the immigration reform bill, said during a Senate hearing on Ebola that the Senate's amnesty bill would have even allowed doctors in the United States to travel to Africa to combat Ebola "without jeopardizing their immigration status." "We included in the immigration reform bill, which passed the United States Senate, a provision which provided, in one respect, if you are medically trained in Africa and promise to serve in Africa for a period of time before going anywhere else, we would honor that and respect that and not allow people to be recruited into the United States if they still had an obligation to their country," Durbin said, according to the Washington Times. "And secondly, that doctors in the United States would be able to serve in these crisis situations overseas without jeopardizing their immigration status."
Durbin reportedly lamented that the amnesty bill "was never called for consideration in the House of Representatives."
http://www.breitbart.com/Big-Government/2014/09/16/Dick-Durbin-Amnesty-Bill-Will-Help-Contain-Ebola
HAGEL: 'I'M ALWAYS CONCERNED ABOUT THE SOUTHERN BORDER'
http://www.breitbart.com/Big-Peace/2014/09/16/Hagel-We-Can-Improve-Border-Security-I-m-Always-Concerned-About-The-Southern-Border
STEVE SCALISE LOBBYIST ADVISER: GOP MUST PASS AMNESTY 'PRONTO' AFTER MIDTERMS
"A GOP lobbyist who has been advising House Majority Whip Steve Scalise (R-LA) is urging Republicans to pass comprehensive amnesty legislation "pronto" if they gain control of Congress after the midterms. Even though Republicans may take back the Senate by running against President Barack Obama's executive amnesty, John Feehery argued that Republicans must not oppose Obama and ram through amnesty if they control Congress. "They should pass immigration reform, pronto," he wrote in Tuesday's The Hill. Though former House Majority Leader Eric Cantor (R-VA) was ousted because of his support for amnesty, House Speaker John Boehner (R-OH) has reportedly told Obama that there would be a "good chance" of comprehensive amnesty legislation passing in the next Congress.  As Breitbart News has noted, "Feehery has supported Arlen Specter over Pat Toomey and favored Charlie Crist over Marco Rubio," and he "works at a lobbying firm founded by a Bill Clinton adviser who persuaded Clinton to infamously pardon Marc Rich." Feehery wrote that "Republicans will gain more for their brand by proving they can govern than they will in continuing to oppose the president," and that is why they should no longer view Obama as the enemy. Feehery's theory is that Republicans will take back the White House in 2016 only if they "prove they can run the country in 2014 — and they can only do that with the cooperation of President Obama."
http://www.breitbart.com/Big-Government/2014/09/16/Steve-Scalise-Lobbyist-Adviser-GOP-Must-Pass-Amnesty-Pronto-After-Midterms
AMNESTY ACTIVISTS CRASH HILLARY SPEECH IN NYC
"Amnesty activists reportedly crashed and were kicked out of Hillary Clinton's New York speech on Tuesday, just days after vowing to ramp up pressure on the likely 2016 presidential candidate. According to Business Insider, "at least six" DREAMers from the United We Dream group, which has staged mock GOP funerals in Congress, started yelling, "Undocumented! Unafraid!"  They were reportedly "escorted from the room by security," and one of the DREAMers, Mateo Tavares, chanted, "No more deportations." Tavares, though, would not disclose to Business Insider how the group got their invites to the event, which "was held in a room at the headquarters of the United Federation of Teachers union in Manhattan."
As Breitbart News noted, Clinton "ducked questions from DREAMers" on immigration in Iowa on Sunday, even awkwardly "giving two thumbs up and saying 'yay' to DREAMers who are facing deportation." On Monday, Monica Reyes, who yelled questions at Clinton at Sen. Tom Harkin's (D-IA) Steak Fry, told MSNBC's Jose Diaz-Balart that DREAMers will increase "pressure on Democrats" like Clinton, because "they made this promise on immigration reform, and we really want to see that happen."
http://www.breitbart.com/Big-Government/2014/09/16/Amnesty-Activists-Crash-Hillary-Speech-in-NYC
Kids facing deportation to get extra help from NYC
"The city is rolling out the red carpet to undocumented children who have come to the United States without an adult or immigration papers. Mayor de Blasio announced Tuesday that he is dispatching health and school workers to immigration court to help children facing deportation — the first time the city has provided such direct services. "These children have come here because they have families or sponsors in New York City, and it is our responsibility to assist them," he said. Under his plan, the Department of Education would help kids sign up for English language classes and enroll in school, the Department of Health and Mental Hygiene would enroll them in a state-funded health insurance, and the Health and Hospital Corp. would offer medical and mental-health treatment. Advocacy groups testifying Tuesday at an Assembly hearing on the influx of immigrant children from Honduras, El Salvador and Guatemala said they're buckling under a flood of cases. In many cases, the children are fleeing threats of violence in their home countries. "What these children need are lawyers," testified Eve Stotland, director of legal services at The Door, which provides outreach to at-risk city kids, including immigrants. "The legal services community is at capacity . . . We are tapped out."
http://nypost.com/2014/09/17/kids-facing-deportation-to-get-extra-help-from-nyc/
Nonprofits Banking On Illegal Immigration For Federal Funds
"Florida nonprofits haven't been audited since 2008, but that hasn't stopped the federal government from throwing millions of dollars at the organizations to house illegal immigrants, Watchdog reports. The Unaccompanied Alien Children Program, run by the Department of Health and Human Services (HHS), is tasked with doling out money to nonprofits in an attempt to fulfill its mandate of providing temporary housing to unaccompanied minors with no legal guardians in the United States. Immigration and Naturalization Services in 2002 transferred authority over unaccompanied illegal minors to HHS, mostly to move away from the adult detention model and more to a focus on child welfare. This year alone, select nonprofits have so far received $21 million dollars of federal grant money, with the overall budget for the HHS program set at $1.4 billion and skyrocketing to $2.28 billion in 2015. Over 3,000 illegals have been housed by nonprofits, and 40,000 more are projected to arrive in the country later this year from Guatemala, El Salvador, and Honduras. But there does not appear to be any corresponding increase in accountability with an increase in funds. The most recent audit, conducted in 2008, noted that officials are not readily checking for compliance at any of the nonprofits. "Federal field specialist and field coordinator visits to facilities do not include routine meetings with children. Additionally, (the Division of Unaccompanied Children's Services) does not have a method to track children after they are released to sponsors and therefore is unable to determine whether the processes facilities use to screen sponsors are effective and whether sponsors continue to provide for children's physical, mental, and financial well-being," said the HHS Inspector General's report in 2008. Most recently, one organization reportedly used $50 million to transition a luxury hotel into a center for unaccompanied minors, costing taxpayers over $166,000 per bed."
http://dailycaller.com/2014/09/16/nonprofits-banking-on-illegal-immigration-for-federal-funds/
Congressional Report: Foreign-Born Population Could Rise to 60 Million People within Ten Years
"A new report from the Congressional Research Service suggests the foreign-born population may increase by as many as 27.4 million people by 2022. The more than 40.8 million foreign-born residents who lived in the U.S. in 2012 represented a 321 percent increase over the amount of foreign-born persons who called America home in 1970, according to the report. And the foreign-born population will rise to nearly 58.3 million total people in 2022, if the number continues to grow at the same rate it did during the previous four decades. If the Senate's 2013 Gang of Eight immigration bill is implemented, the CRS report explains, the total foreign-born population could include nearly 68.3 million people by 2022. The report also notes that from fiscal year 2000 through fiscal year 2013, the U.S. welcomed nearly 1.2 million asylees and refugees into the country. These figures come amid reports that one immigrant legally enters the U.S. every 40 seconds, according to U.S. Census Bureau data. The CRS report does not appear to consider the latest massive influx of Central Americans in its calculations, which suggests the number of foreign-born persons entering the U.S. in the next decade could be even greater than expected."
http://www.nationalreview.com/corner/388098/congressional-report-foreign-born-population-could-rise-60-million-people-within-ten
Census Bureau: Noncitizen income rose 15 times faster than income of native U.S. workers in 2013
"The U.S. Census Bureau reported Tuesday that household income for noncitizens working in the United States rose 6.0 percent between 2012 and 2013, 15 times more than the paltry 0.4 percent increase for households led by native-born U.S. workers. Census said income households led by foreign-born workers, which includes noncitizens and naturalized citizens, rose 1.7 percent over the same period of time. That's still about four times higher than the 0.4 percent increase for native born workers."
http://www.theblaze.com/blog/2014/09/16/census-bureau-non-citizen-income-rose-15-times-faster-than-income-of-native-u-s-workers-in-2013/
KRAUTHAMMER: 'NOBODY WILL CARE' ABOUT AMNESTY IF BORDER SECURE
"Washington Post columnist and best-selling author Charles Krauthammer argued that voters would not mind granting amnesty to illegal immigrants if they were ensured that the border was secured first on Tuesday's "Laura Ingraham Show." "The United States is a generous country, it does not want to see 11 million people living in the shadows…we're not going to deport them" he stated.  And, "Americans would like to see that issue resolved, but they will never do it unless they are assured that's the last 11 million.  The same way Reagan was assured that's the last 3 million.  Enforcement is key." Krauthammer stressed that he supported an approach that was "enforcement first," but added "amnesty? Nobody will care afterwards if the border is closed."  He further said that support for border security and then amnesty was "a winning issue."
http://www.breitbart.com/Breitbart-TV/2014/09/16/Krauthammer-Nobody-Will-Care-About-Amnesty-if-Border-Secure
WATCH: TED CRUZ LAUNCHES ANTI-OBAMA AMNESTY EFFORT
http://www.breitbart.com/Breitbart-TV/2014/09/16/Watch-Ted-Cruz-Launches-Anti-Obama-Amnesty-Effort
---
SPENDING/BUDGET/ECONOMY:

The Insiders: It's still about the economy
http://www.washingtonpost.com/blogs/post-partisan/wp/2014/09/16/the-insiders-its-still-about-the-economy/
Figures on government spending and debt
http://townhall.com/news/politics-elections/2014/09/16/figures-on-government-spending-and-debt-n1892111
Could Democrats Blindside GOP on the Continuing Resolution?
http://blogs.rollcall.com/218/continuing-resolution-pelosi-blindside/?dcz=
The New American Dream
"Today, the American Academy of Arts and Sciences released a report titled "Restoring the Foundation: The Vital Role of Research in Preserving the American Dream." It begins with lofty rhetoric about the American Dream and how access to jobs is a crucial part of that Dream. It quotes such deep thinkers as Franklin D. Roosevelt, Jimmy Carter, Bill Clinton, George W. Bush, and Barack Obama.  The report's authors conclude that research is the backbone of job creation and, you guessed it, the American Dream. Furthermore, since state funding has declined "precipitously," it's clear that the federal government should take on a more prominent role in funding research, especially since the gloomy economy has caused private industries to cut back on their own research and development. "We" should "invest" in the "future." By "we," the report's authors mean taxpayers. By "invest," they mean have politicians and bureaucrats funnel taxpayer dollars to various public-private partnerships, and by the "future," they mean an idealized world in which the U.S.A. "beats" its "competitors" in the global struggle for economic predominance, predominance which is based largely on…academic research.  Suffice it to say that the report is chock-full of saccharine statements and illogical assumptions that reinforce the statist, Big Government worldview held by many in academia. If you want a glimpse into the establishment mindset (and if you are opposed to it) definitely check out the report."
http://www.nationalreview.com/phi-beta-cons/388105/new-american-dream-jesse-saffron
Poverty rate drops for the first time since 2006
http://cnsnews.com/news/article/poverty-rate-drops-first-time-2006
---
COMMON CORE:

POLL: OHIO VOTERS OPPOSE COMMON CORE STANDARDS BY WIDE MARGIN
"A new Columbus Dispatch poll has found that Ohio voters oppose the Common Core standards, 43-26 percent, while 31 percent don't know their opinion on the controversial education initiative. According to the Dispatch, the margin of sampling error for the mail poll of 1,185 registered Ohio voters, is +/- 2.7 percent. Numerous respondents in the poll reflected fears of getting involved with Common Core, says the publication. An Ohio House committee is considering whether to eliminate the Common Core standards, but another recent report in the Dispatch indicated that Republican Gov. John Kasich does not expect a repeal bill to come to his desk. "I don't know that there's any effort to repeal Common Core," he said. "There may be an effort to talk about it." As Breitbart News reported last month, Kasich has said he supports the Common Core standards. After hearings regarding the standards were held by state lawmakers, the Governor said he is willing to look at a Republican bill concerning Common Core, but would not say whether he would sign such a piece of legislation. "I just want to have high standards, and I want to make sure we maintain local control so local school boards and local parents are the ones that design the curriculum to meet the standards," Kasich said. "We need high standards. We don't need interference from Columbus or Washington to get this done. It should be done locally." Many Republican governors, however, are under the impression that the Common Core standards are "high" standards, even though no independent studies exist that support the talking points of Common Core proponents that the standards are "rigorous."
Ironically, Ohio is the home state of the Thomas B. Fordham Institute, one of the principle proponents of the Common Core standards."
http://www.breitbart.com/Big-Government/2014/09/16/Poll-Ohio-Voters-Oppose-Common-Core-Standards-By-Wide-Margin
EDUCATIONAL MATERIALS WITH COMMON CORE STAMP SELLING BIG
"Now that Common Core seems to be taking over the curricula in states across the nation, companies furnishing educational materials are desperately trying to attract school districts and teachers to buy their materials by advertising them as aligning with Common Core standards.
Linda Gojak, former president of the National Council of Teachers of Mathematics, quipped, "We sometimes laugh and say that Staples is going to make a lot of money on a rubber stamp that says '100 percent Common Core-aligned.'" When asked if companies with educational materials to sell feel pressured to have Common Core approval of their products, Gojak said, "If they want to sell it." Yet one problem is that some materials claim to be Common Core-aligned but are not, as Stacy Monsman, a math coach in an Ohio school district, saw at the National Council of Teachers of Mathematics annual conference last year. She said, "When Common Core comes out, literally within a few weeks you saw materials with that sticker on it and there's no way, the Common Core just came out. There's no way that a good thorough job could have been done to truly incorporate everything into some kind of material."
http://www.breitbart.com/Big-Government/2014/09/15/Educational-Materials-with-Common-Core-Stamp-Sell-Big-Time
---
MISC.:

House passes bills highlighting IRS controversy
"The House passed three bills Tuesday designed to highlight complaints that the IRS mistreated conservative political groups when they applied for tax-exempt status. One bill makes it illegal for IRS workers to use personal email accounts to conduct official business. Another bill guarantees groups that are denied tax-exempt status the right to appeal the decision to a separate IRS office. The third bill addresses complaints from groups that have had their confidential taxpayer information improperly disclosed by IRS employees. The bill allows the IRS to tell victims about the status of investigations into the disclosures. Current law forbids the IRS from releasing such information. The House passed all three bills on voice votes that did not require lawmakers to cast recorded votes, with little public debate. The bills now go to the Senate, which is unlikely to act before Congress goes home to campaign for congressional elections in November. Congress is expected to leave town as early as this week. Congress has been investigating the IRS for more than a year, ever since IRS officials acknowledged that agents had improperly singled out tea party and other conservative groups for extra scrutiny when they applied for tax-exempt status during the 2010 and 2012 elections. Democrats note that some liberal groups were also mistreated, but Republican investigators say conservative groups were abused in greater numbers. The controversy got new life this year when the IRS disclosed that it had lost an untold number of emails to and from Lois Lerner, who once headed the IRS division that processes applications for tax-exempt status. Lerner, who since has retired from the IRS, has emerged as a central figure in congressional investigations. Republican investigators from the House Ways and Means Committee released a report in April that accused Lerner of using her personal email account to conduct official business, which would violate IRS policy. "Today, the House passed three bills to impose reform on the IRS," House Majority Leader Kevin McCarthy, R-Calif., said in a statement. "Altogether, these bills will aid investigations into IRS wrongdoings and protect innocent Americans from IRS targeting by allowing appeals of tax-exempt decisions, releasing information regarding IRS investigations and ensuring work-related emails from IRS officials are no longer lost or forgotten, an unbelievable excuse the agency continues to cite."
http://cnsnews.com/news/article/house-passes-bills-highlighting-irs-controversy
House passes 3 bills to impose reform on IRS after targeting of conservative groups
http://www.foxnews.com/politics/2014/09/16/house-passes-3-bills-to-impose-reform-on-irs-after-targeting-conservative/
House GOP pushes vs. IRS
http://www.politico.com/story/2014/09/house-gop-pushes-push-vs-irs-111035.html
House passes bills highlighting IRS controversy
http://townhall.com/news/politics-elections/2014/09/16/house-passes-bills-highlighting-irs-controversy-n1892756
The IRS' Response About Church Tax Monitoring That Has a Conservative Legal Firm Up in Arms
"Alliance Defending Freedom, a conservative legal firm, is accusing the Internal Revenue Service of "stonewalling" its recent attempt to obtain legal documents related to an agreement the agency reached this summer with the Freedom From Religion Foundation, an atheist activist group. The IRS recently settled a lawsuit brought by the secular organization surrounding procedures governing the investigation of possible tax infractions at American churches. The Alliance Defending Freedom filed a Freedom of Information Act request on July 22, seeking additional details about what the agreement entailed, but has yet to receive documentation. "The IRS wrote in a recent letter that it will not respond until Sept. 29," the legal firm said in a press release. "That's well after the amount of time it is allowed by law, even though the information ADF is requesting is the same information the IRS has already provided to the Freedom From Religion Foundation, which struck a deal with the agency to end the lawsuit Freedom From Religion Foundation v. Koskinen. Alliance Defending Freedom litigation counsel Christiana Holcomb told TheBlaze in a statement that "secrecy breeds mistrust" and that her organization will continue to fight the IRS's decision not to release the information in a timely manner. "We expected the IRS to comply with the Freedom of Information Act and produce all the documents pertaining to the new procedures it told [the Freedom From Religion Foundation] back in July that it adopted for investigating churches," she said. In a letter dated August 28, the IRS wrote to the Alliance Defending Freedom, claiming that it would need an extension through September 29 to locate the requested information pertaining to the case. Acknowledging that this is past the timeframe permitted under the law, the letter instructs the organization that it can file a lawsuit in the interim if it so wishes. "Unfortunately, we will still be unable to locate and consider release of the requested records by September 11, 2014," the letter reads. "We have extended the response date to September 29,2014 when we believe we can provide a final response." Holcomb said that her organization is simply attempting to gain access to the same documents and information that were already granted to the Freedom From Religion Foundation. "Although Freedom From Religion Foundation announced in a press release that the IRS had adopted new procedures for investigating churches, neither FFRF nor the IRS has made that information available to the American people," she said. "[Alliance Defending Freedom] is simply requesting that the IRS disclose the same information it already provided to an atheist group."
http://www.theblaze.com/stories/2014/09/16/secrecy-breeds-mistrust-irs-accused-of-stonewalling-request-for-information-on-legal-settlement-involving-atheists-and-church-tax-monitoring/
Obama seeks faster phaseout of popular coolant in effort to curb greenhouse gases
"The Obama administration is preparing to introduce major steps to phase out production of a popular chemical coolant used in refrigerators and air conditioners, citing growing evidence that the substance is contributing to the warming of the planet. The White House will announce on Tuesday a series of voluntary commitments by some of the country's largest chemical firms and retailers to move rapidly away from R-134a and similar compounds used in nearly every office, home and automobile in the country, according to current and former U.S. officials familiar with the effort. The administration is simultaneously stepping up diplomatic efforts to encourage major U.S. trading partners to phase out production of the potent greenhouse gas, the officials said. The initiatives are being disclosed in advance of next week's summit of world leaders at the United Nations to debate options for slowing the buildup of heat-trapping gases in the atmosphere. The class of chemicals to which R-134a belongs — called hydrofluorocarbons, or HFCs — became popular as a replacement for Freon, the refrigerant banned since the 1990s for damaging the Earth's ozone layer. Most HFCs are harmless to ozone, but collectively they have become a significant driver of climate change — some are up to 10,000 times as potent per ounce as carbon dioxide, climate scientists say. The steps unveiled this week are intended to accelerate the phaseout of most types of HFCs while still allowing manufacturers time to shift to more environmentally friendly replacements. If fully im­plemented, the measures would have an impact equivalent to removing 15 million cars from the nation's highways for a decade, according to an administration official familiar with details of the plan."
http://www.washingtonpost.com/national/health-science/obama-targets-a-popular-coolant-in-new-effort-to-curb-greenhouse-gases/2014/09/15/cd24c738-3d18-11e4-9587-5dafd96295f0_story.html?wprss=rss_homepage
Watchdog: More coal power plants to close than expected
"More coal-fired power plants will close because of environmental regulations and competition from other energy sources than previously thought, according to federal watchdogs. A Government Accountability Office report said 13 percent of coal-fired generation will come offline in 2025, compared with a 2012 estimate that ranged between 2 and 12 percent. The report said that raises concerns about having enough electricity supply to meet demand in certain situations, potentially increasing instances of blackouts. "Recent and pending actions on the four existing regulations, as well as [Environmental Protection Agency's] recently proposed regulations to reduce carbon dioxide emissions from existing generating units, may require additional agency effort to monitor industry's progress in responding to the regulations and any potential impacts on reliability," the report said. In some respects, the 13 percent figure shouldn't be surprising. The EPA predicted coal would supply 30 percent of the nation's power in 2030, down from above 40 percent today, when it rolled out its proposed carbon emissions rule for existing power plants in June. The EPA carbon proposal aims to slash electricity emissions 30 percent below 2005 levels by 2030."
http://www.foxnews.com/politics/2014/09/16/gao-more-coal-power-plants-to-close-than-expected/?intcmp=latestnew
EPA Regs to Have Heavy Impact on Coal Plants Despite 'Attempts to Disguise'
"The Environmental Protection Agency's regulation will have a harsher impact on coal-fueled powered plants than originally thought, and the agency has tried to disguise that impact on the industry and jobs, Sen. David Vitter (R-La.) said Tuesday. Vitter, the ranking Republican on the Senate Environmental and Public Works Committee, pointed to a Government Accountability Office report that said 13 percent of coal-fueled power plants would close by 2025 because of new EPA rules – but most of those will come by the end of next year. The original estimate was between 2 percent and 12 percent would be retired. "The EPA's recently proposed mandates targeting existing power plants carbon dioxide emissions are all pain and no gain," Vitter said. "The GAO report really highlights how the Obama Administration's policies, as part of its Climate Action Plan, are threatening affordable electricity and American families." "As EPA attempts to disguise the devastating effects their proposed rule for existing power plants would have on our domestic energy industry and economy, this GAO report clearly exposes the upcoming danger," Vitter continued. The GAO, which serves as Congress's government watchdog agency, released an updated report Monday that stated the coal industry would be hit harder than anticipated because of the EPA's Mercury and Air Toxic Standards or MATS. "EPA told us that it is conducting outreach on 316(b), but in its analysis supporting the rule, EPA found that no generating units would close due to the rule, and the time frames for units to achieve compliance with the requirements are much longer than they were for MATS," the GAO report said. That's not the case, based on the GAO finding. The biggest impact will take place in four states, Ohio, Pennsylvania, Kentucky and West Virginia. Fewer of the older power plants will be retrofitting their plants to comply with the EPA rules. "Specifically, our analysis indicates that power companies retired or plan to retire about 13 percent of coal-fueled net summer generating capacity (42,192 MW) from 2012 through 2025, which exceeds the estimates of 2 to 12 percent of capacity we reported in 2012," the GAO report says. "In addition, power companies have planned or completed some type of retrofit on about 70,000 MW of net summer generating capacity to reduce SO2, NOx, or particulate matter from 2012 through 2025, which is less than estimates we reported in 2012."
http://www.theblaze.com/stories/2014/09/16/epa-regs-to-have-heavy-impact-on-coal-plants-despite-attempts-to-disguise/
EPA DOUBLES NUMBER OF COAL PLANT CLOSINGS
http://www.breitbart.com/Big-Government/2014/09/16/EPA-Doubles-Number-of-Coal-Plant-Closings
EPA grants extension on power plant pollution plan
"The Environmental Protection Agency on Tuesday gave the public 45 more days to weigh in on a plan that would for the first time curb the pollution blamed for global warming from the nation's coal-fired power plants. The agency said it was still aiming to finalize the rules by next summer. The agency has already received 750,000 comments on the plan it unveiled in early June, which proposes a 30 percent cut in carbon dioxide pollution by 2030 from 2005 levels. It is one of the most significant actions ever take by the U.S. government on global warming, and the EPA said it needed more time to get it right. The announcement comes a week after 53 U.S. senators asked for an additional two months, and a week before President Barack Obama is expected to speak at a United Nations climate summit aimed at making progress toward a new international agreement. The White House said in June 2013 that final rules to reduce carbon pollution from existing power plants would be issued no later than June 2015. The EPA said it was still working toward that deadline."
http://cnsnews.com/news/article/epa-grants-extension-power-plant-pollution-plan
Jindal: Obama hasn't done enough to harness energy
http://townhall.com/news/politics-elections/2014/09/16/jindal-obama-hasnt-done-enough-to-harness-energy-n1892495
AS OBAMA SENDS TROOPS TO FIGHT EBOLA, EXPERT SAYS 'FIVE MILLION COULD DIE'
http://www.breitbart.com/Big-Peace/2014/09/16/As-Obama-Sends-Troops-to-Fight-Ebola-Liberian-Newspaper-Declares-The-Fight-is-Lost
Democrats now have a 51 percent chance of holding the Senate
http://www.washingtonpost.com/blogs/the-fix/wp/2014/09/16/democrats-now-have-a-51-percent-chance-of-holding-the-senate/
In Iowa, attacks on Republican Ernst change dynamics of tight Senate race
http://www.washingtonpost.com/politics/in-iowa-attacks-on-republican-ernst-change-dynamics-of-tight-senate-race/2014/09/16/99f9c0d8-3dd7-11e4-b03f-de718edeb92f_story.html
Big GOP Turn-Out Advantage Predicted For November
"Per a report in the Washington Post, "Republicans are far more enthusiastic than Democrats to vote this fall and that gap will likely mean a major GOP turnout edge." The analysis is based upon several recent polls and while the anticipated GOP advantage among likely voters isn't as high as it has been in the past, it's high enough to point to significant Republican gains across the board. The average likely voter swing toward Republicans is 5.5 percentage points across the four polls, slightly smaller than Republicans' advantage in 2010 (a 6.3-point swing toward Republicans) but clearly larger than in other recent midterms like 2006 (a 1-point swing) or 2002 (a 2.5-point swing). Additionally, with two months to go before election day how issues continue to play out will likely matter. If the GOP can continue to hammer issues such as foreign policy, immigration and the economy, building on current momentum, they may very well expand this margin even more."
http://www.breitbart.com/InstaBlog/2014/09/16/Big-GOP-Turn-Out-Advantage-Predicted-For-November
Harry Reid: I'm Running For Leader Again
"I'm not doing hypotheticals if we lose, because I don't think we are [going to lose the Senate]," Senate Majority Leader Harry Reid said before he affirmed to reporters on Tuesday he would be running for leader of his caucus again."
http://www.breitbart.com/InstaBlog/2014/09/16/Harry-Reid-I-m-Running-For-Leader-Again
GOP May Lose Kansas For Backing Roberts
"It should be noted that the poll is from Democrat-aligned Public Policy Polling but if the numbers prove out, the establishment GOP that threw everything it had at propping up an aging Pat Roberts in Kansas during a bruising primary may yet come to regret it. Independent Greg Orman has opened up a lead in his effort to unseat Republican Kansas Sen. Pat Roberts, according to a new poll…. Orman leads Roberts 41-34, with Democrat Chad Taylor — who announced plans to end his campaign earlier this month — capturing 6 percent of the vote. Libertarian Randall Batson earned 4 percent support in the poll, which was first provided to the Huffington Post. The automated phone and online survey of 1,328 likely voters was taken between Sept. 11 and Sept. 14. The margin of error is plus-or-minus 2.7 percentage points.
While the race may yet see some twists and turns, including a court case, at the very least, the GOP will likely be forced to expend resources in Kansas it could have used elsewhere. With Obama's numbers underwater and Democrats taking a beating nationally on issues like immigration, foreign policy and the economy, the GOP simply should not be doing this poorly in Kansas. The state Supreme Court will hear arguments Tuesday in the case. Taylor is appealing GOP Secretary of State Kris Kobach's decision to keep his name on the ballot. In the other marquee statewide race, Democrat Paul Davis has a slight, 4-point lead over GOP Gov. Sam Brownback, 42 percent to 38 percent, with a Libertarian candidate at 7 percent."
http://www.breitbart.com/InstaBlog/2014/09/16/GOP-May-Lose-Kansas-For-Backing-Roberts
Iowa Dem Says She Wouldn't Revoke Passports of Americans Fighting With ISIS (Video)
"During a televised debate, last week, candidate for U.S. Congress Staci Appel (D-IA) opposed the idea of revoking passports of Americans who have admitted to joining and fighting with terrorist organizations. Appel said, "I would not be urging taking away their passports. I think we need to make sure that we work through the system and look through it on a very diligent basis." Her comment came after Republican candidate David Young said that if he were elected to Congress, he would call on the State Department to revoke the passports of admitted terrorists. Young, who previously served as U.S. Sen. Chuck Grassley's chief of staff said, "our State Department has that authority. Right now, they're not doing it. They're guising it under the gauge of religious freedom — that's absurd to me."
http://www.breitbart.com/InstaBlog/2014/09/16/Iowa-Dem-Says-She-Wouldn-t-Revoke-Passports-of-Americans-Fighting-With-ISIS-Video
Bolton Spends $50k On Online Ads Criticizing Obama [VIDEO]
http://dailycaller.com/2014/09/16/bolton-spends-50k-on-online-ads-criticizing-obama-video/
Michigan Senate Candidate Gary Peters Defends Obama At Black Event, Criticizes Obama On Local News
"Democratic Michigan Senate candidate Rep. Gary Peters staunchly defended President Barack Obama from criticism on ISIS at a black political event, but criticized Obama on ISIS on local Michigan television and radio stations. Though Obama has recently unveiled more fragments of a developing — but still far from completed — plan for military intervention in Iraq and Syria, it should be noted that Peters slammed lawmakers for their supposed political motivations in criticizing the president on ISIS, just weeks after criticizing the president on ISIS. Peters spoke at the Michigan African American Alliance Breakfast in Detroit, hosted by the Michigan Democratic Party, on Saturday. "The president addressed the nation with this threat from ISIS in the Middle East, "Peters said. "ISIS is a significant threat to us, I agree with the president that we have to be very very concerned about this. We've got a group of individuals who have engaged in murderous activity not just with U.S. citizens but also citizens in their own countries… And the thing that I just hope that we can do as a country is now come together. We've got a significant foreign threat. And unfortunately there are folks in the other party, they want to use this as some sort of political wedge, some sort of attacks on the president." "Right," a man in the crowd was heard saying. Peter's Obama-defending statement in front of the crowd at the African-American event sounded markedly different than his critical observations of the president made to local Michigan news outlets just a few weeks ago. Peters appeared on Michigan Public Radio on Aug. 20 to discuss the issue with Rick Pluta on "Michigan Calling." Michigan Public Radio provides the state with its NPR favorites, including Ira Glass' "This American Life." "Well I think if there's opportunities to do that you should that. But I also think we need a long-term strategy," Peters said. "You have to have a long-term plan. And part of my frustration with what we're seeing now is that we haven't had a briefing, any classified briefings as to what is happening on the ground in Iraq, what has been the president's response."
http://dailycaller.com/2014/09/16/michigan-senate-candidate-gary-peters-defends-obama-at-black-event-criticizes-obama-on-local-news/
See Which Countries Islamic State Fighters Are Coming From
"While the U.S. tries to muster an international coalition to fight the Islamic State, it turns out the Islamic State is itself a very international group. While the jihadist organization is most heavily involved in Syria and Iraq, it draws fighters from all over the world — and not just from majority-Muslim nations, either. Radio Free Europe/Radio Liberty put together the infographic below, drawn from CIA data, showing how many fighters different countries have contributed to the Islamic State's 30,000-strong army. It turns out the U.K. and France are contributing more fighters than many Arab nations including Egypt, Libya and Yemen (though on a per-capita basis, Muslim Arab nations lead the world in numbers of Islamic State fighters)."
http://www.theblaze.com/stories/2014/09/16/see-which-countries-islamic-state-fighters-are-coming-from/
Ted Cruz Says Obama's Plan for Islamic State is 'Defined by Its Confusion'
http://www.theblaze.com/stories/2014/09/16/ted-cruz-says-obamas-plan-for-islamic-state-is-defined-by-its-confusion/
Senate Republicans support Obama's Islamic State plan
http://washingtonexaminer.com/senate-republicans-support-obamas-islamic-state-plan/article/2553483?custom_click=rss
Dozens in GOP oppose Obama plan to arm Syrian rebels
"Dozens of House Republicans may oppose a measure to authorize the Obama administration to arm and train Syrian rebels, but GOP critics acknowledge a coalition of Democrats and Republicans will likely pass the legislation this week. House Speaker John Boehner, R-Ohio, told Republicans at a private meeting Tuesday morning that they should support legislation that will give Obama the power to use U.S. military forces to train and equip Syrian rebels in the fight against the terrorist group known as the Islamic State of Iraq and Syria."
http://washingtonexaminer.com/dozens-in-gop-oppose-obama-plan-to-arm-syrian-rebels/article/2553451?custom_click=rss
How Will the U.S. Decide Which Syrian Rebels to Arm?
Identifying "moderate" groups to train and equip will be exceedingly difficult.
http://www.nationaljournal.com/congress/how-will-the-u-s-decide-which-syrian-rebels-to-arm-20140915