News Briefing for Wednesday, September 10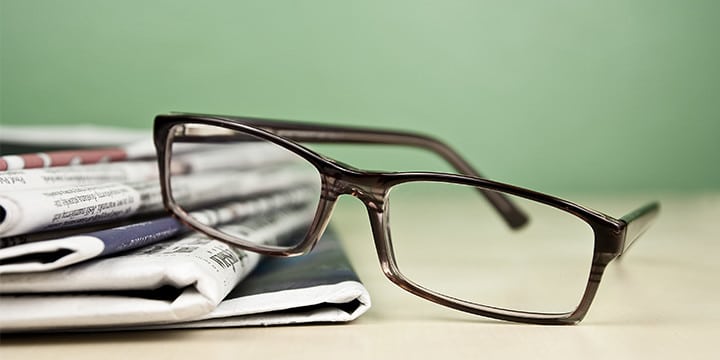 Below are some of the news stories that we are reading today.
---
HEALTHCARE:
Americans Still Not Sold on Obamacare – WSJ/NBC Poll
"Voters who think the federal health law is a bad idea still significantly outnumber those who think it's a good idea heading into November midterms, the new NBC News/Wall Street Journal poll shows. Among all registered voters captured in the September poll, 34% are in favor of the 2010 Affordable Care Act, and 48% are against it. Most respondents who have an opinion say they feel strongly about it, and there are also clear party divisions in position: 82% of Republicans feel the law is bad, and 63% of Democrats say it's good. Independents are more divided, with 26% saying it's good, 51% saying it's bad, and the rest saying they don't know. Most respondents say that what they've seen, read or heard over the last few weeks about the law has made no difference to their opinion of it. (There's been mixed news over the past few weeks. The Department of Health and Human Services disclosed that a hacker had breached the HealthCare.gov site in July and uploaded malicious software, and has been chasing around 310,000 people to send in additional paperwork confirming they're legally in the U.S. or see their coverage cut off Sept. 30. At the same time, Pennsylvania's Republican governor made his state the 27th to expand Medicaid under the law, and fresh reports that premiums for 2015 have largely stayed in check has buoyed supporters.) Sentiment is about the same as it was among registered voters ahead of 2012 and 2010 elections. In 2012, 40% of registered voters in the NBC/Journal poll thought the law was a good idea and 44% thought it was bad. In 2010, 36% of registered voters thought it was good and 46% thought it was bad. For 2014, Latino voters are the only electoral group identified in the NBC/Journal poll where supporters of the law outnumber opponents. Among suburban women, voters over 65, undecided and independent voters and white women more dislike it than back it. The poll also shows the Democratic party maintaining an edge over Republicans in voters' perceptions of who's best at dealing with health care. Some 39% of voters think Democrats have an advantage, compared with 31% who favor the GOP. But Democrats' 8-point lead is well below the big double-digit margins the party enjoyed in the years before the overhaul was debated and passed."
http://blogs.wsj.com/washwire/2014/09/09/americans-still-not-sold-on-obamacare-wsjnbc-poll/?mod=WSJBlog
Moody's: Full-year PPACA plan results might be bad
"Health insurers are counting on the new Patient Protection and Affordable Care Act (PPACA) risk-management programs to shore up exchange plan results this year, but there's no guarantee that the "three R's" will work as hoped, a rating analyst says. Steve Zaharuk, a senior vice president at Moody's Investors Corp., gives that assessment in a look at the insurers' PPACA public exchange programs. Although exchange qualified health plan (QHP) enrollment has been strong, insurers have given few details about QHP underwriting results, Zaharuk writes. "At best," he says, "insurers were predicting a break-even scenario, but most were anticipating losing money on the business for the full year." The insurers have included projected payments from the PPACA temporary reinsurance, temporary risk corridor and permanent risk-adjustment programs in QHP performance predictions, Zaharuk says.
–The reinsurance program is supposed to use flat payments for each enrollee in an insured plan or in a self-insured plan with a third party administrator. For 2014, the program is supposed to help non-grandfathered plans in the individual market pay the bills for enrollees with claims over $45,000.
–The risk corridor program is supposed to use money from individual and small-group QHP issuers with good underwriting results to help QHP issuers with poor results.
–The risk-adjustment program is supposed to use money from insurers with relatively low-risk enrollees to help issuers of plans with relatively high-risk enrollees.
Because the reinsurance program will likely get a predictable stream of fee payments from health insurers and self-insured plans, insurers may be able to estimate payments coming from the reinsurance program with some degree of accuracy, Zaharuk says. "The other two remain highly uncertain and rely on assumptions with regards to the experience and results of the entire sector," he says.
Typical QHPs offer unlimited annual and lifetime benefits but high deductibles. Young, healthy enrollees who are not getting significant subsidies and have little chance of meeting their deductibles may let their policies lapse, Zaharuk says. If QHP rates rise in 2015, that could increase the incentive for younger, healthier, higher income enrollees to give up their coverage, the senior VP says. State regulator efforts to make health insurers keep QHP prices low could backfire by leading the insurers to pull out of certain states' exchange programs, he cautions. Any problems in the QHP program would be interesting to exchange watchers, but they should not do much harm to the big health insurers, because exchange QHP sales account for just a small percentage of the insurers' revenue, Zaharuk says."
http://www.lifehealthpro.com/2014/09/09/moodys-full-year-ppaca-plan-results-might-be-bad?eNL=540f724d150ba0c50378b411&utm_source=HCRW&utm_medium=eNL&utm_campaign=LifeHealthPro_eNLs&_LID=163747986
Voters Don't Like Obamacare, And Probably Never Will
"Two months before midterm elections, Obamacare has the disapproval of a majority of registered voters — just above its all-time low level of support, according to the Kaiser Family Foundation's latest tracking poll. Four years after its passage, the health-care law's stagnant unpopularity is unlikely to change anytime soon. Republicans and independents continue to staunchly oppose Obamacare, heavily outweighing supportive Democrats in overall numbers and in intensity. Forty-nine percent of registered voters now view Obamacare unfavorably, and even worse, 51 percent of likely voters disapprove of it, compared to just 35 percent that support the health-care law. Pure independents are twice as likely to dislike candidates that voted for Obamacare than they are to favor them, according to Kaiser's September tracking poll. Across all independent voters, 46 percent say they'd be more likely to vote for a candidate that voted to repeal Obamacare, not simply fix it. Unlike the 2010 midterm elections, Obamacare isn't the most motivating factor for voters this time. Kaiser found that the economy and jobs are the most commonly cited motivating factor for registered voters, while health care was number two. So despite the public's longstanding opposition, Obamacare probably won't be the deciding factor in many races this year. Especially with another two years with Obamacare's namesake in the White House, voters don't expect significant change to (or repeal of) the status quo, according to political expert Charlie Cook. It's not that the furor over Obamacare has diminished, Cook said at a KFF panel Tuesday, the conversation has "just sort of evolved." Now that Obamacare's been law for years, they're more resigned to its existence. "They don't like it, but they don't think it's going to be relitigated," Cook concluded, in line with Kaiser's poll results — 63 percent of voters now favor making fixes to the law, rather than repealing it entirely. And that's playing out in campaigns nationally. Republicans are lumping in Obamacare and the Obama administration's constant unilateral changes to the law with other examples of executive overreach, particularly in Iowa, according to Des Moines Register columnist Kathie Obradovich."
http://dailycaller.com/2014/09/09/voters-dont-like-obamacare-and-probably-never-will/
OVERNIGHT HEALTH: House to vote on 'keep your plan' bill
"The House will vote Wednesday on Rep. Bill Cassidy's signature "keep your plan" health bill that would allow insurers to offer cheaper group plans that fall short of ObamaCare standards. The Louisiana representative — who is also competing in one of the nation's tightest Senate races — has pitched his plan as a rebuttal to President Obama's promise last year that Americans could keep their plans under the new law. Cassidy's plan is expected to raise more than $1 billion in tax revenues over the next decade, according to a report by the Congressional Budget Office released Tuesday. The same agencies predicted that the Affordable Care Act would cost the federal government $36 billion in 2014 alone.  Healthcare has been a major plank in Cassidy's campaign for Senate, in which he has attacked his opponent, Sen. Mary Landrieu (D-La.) for her support of Obama's law. About one-in-five Louisianans were uninsured in 2010. Cassidy's plan could mean cheaper premiums for about 2 million people who choose the group plans, likely those who are younger and in better health. But a migration away from ObamaCare plans will likely mean the rest of the country's healthcare customers will pay more, the budget office said. Read more here."
http://thehill.com/policy/healthcare/217187-overnight-health-house-to-vote-on-keep-your-plan-bill
House GOP pushes bill to let insurers ignore Obamacare standards
http://www.washingtontimes.com/news/2014/sep/9/house-gop-bill-insurers-ignore-obamacare-standards/
Ouch, bill for ObamaCare coming due
http://www.foxnews.com/opinion/2014/09/08/ouch-bill-for-obamacare-coming-due/
Hospital consolidation: Is it raising costs?
http://www.politico.com/story/2014/09/hospital-consolidation-costs-martin-gaynor-110752.html
Blackout: 300 Days Since ABC's 'Nightline' Covered ObamaCare
"As of September 10, 2014, it's been 300 days since Nightline, a once serious news program, covered ObamaCare. In the 43 weeks since November 14, 2013, the show has avoided problems with the health care law and instead focused on extremely superficial topics, such as nude reality shows and the royal baby."
http://cnsnews.com/video/newsbusters/blackout-300-days-abcs-nightline-covered-obamacare
Obamacare Premiums Are Magical Mystery Tour
http://www.bloombergview.com/articles/2014-09-09/obamacare-premiums-are-magical-mystery-tour
Veterans Affairs IG admits line clearing agency in deaths added after draft sent to department execs
"Key language in a final report that absolves the Department of Veterans Affairs of causing patient deaths in Phoenix through delays in care was inserted after the draft version was sent to agency officials for comment, the inspector general confirmed at a Senate hearing Tuesday. But Richard Griffin, acting inspector general for the VA, insisted the line that his investigators could not "conclusively" prove deaths were caused by unacceptable delays was not done at the behest of executives in the department. Griffin initially evaded the questions when asked directly by Sen. Dean Heller, R-Nev., whether the language was inserted after the draft report was sent to VA administrators as part of the normal review process. "For the VA, this is the line you would want inserted in that report," Heller said, referring to a story published Monday by the Washington Examiner that the language was not in the draft version but did show up when the final report was issued Aug. 26. "Was this line included in the draft report?" Heller asked. Griffin repeated earlier statements that the majority of the changes in the Phoenix report came about because of "further deliberations" within the inspector general's office. "No one in VA dictated that sentence go in that report, period," Griffin said. "So, was the line included in the draft report that was sent to the VA?" Heller pressed. "It was not included in the first version of that draft report," Griffin replied, adding he wanted to address the issue further in a written timeline he would submit to the committee. He did not say when the timeline would be delivered. "Did the VA play any part in the inclusion of this line?" Heller continued. "No," Griffin said. The Examiner reported Monday that the key language was added to the final version of the report — the only one released publicly — after the draft version of the IG's findings was sent to agency heads for comment and recommended revisions. The IG's report on Phoenix confirmed widespread falsification of patient appointment lists to hide long delays in care. It also said manipulation of patient data on wait times is a long-term and "systemic" problem throughout VA."
http://washingtonexaminer.com/veterans-affairs-ig-denies-agency-execs-dictated-phoenix-report-findings/article/2553096
---
IMMIGRATION:
Americans Now Favor GOP on Immigration — WSJ/NBC Poll
"Americans are now more likely to trust Republicans to handle immigration, and less likely to support legislation backed by most Democrats giving illegal immigrants a pathway to citizenship, a new Wall Street Journal/NBC News poll finds. These shifts in public opinion come in the wake of a spring and summer surge in Central American children illegally crossing the southwest border. Republicans seized on the influx to argue that U.S. borders are too porous, and they blamed what they consider to be Democratic leniency toward illegal immigration for persuading children to make the journey. The result: voters' trust in Democrats has fallen, as has their willingness to consider legalization for undocumented. The new survey finds that 35% of people saying the Republican Party would do a better job on immigration, vs. 27% for Democrats. That represents a big swing from December, when 31% favored Democrats and 26%, Republicans. The poll also finds support for immigration legislation that includes a pathway to citizenship way down since spring. In April, 64% favored such a proposal, with 35% opposed. This month, support dropped to 53% and opposition rose to 45%–a swing of more than 20 percentage points. Immigration supporters may take some solace that when given more details about the proposal, support remains high. But the Democratic and Republican pollsters who run the poll agreed that most voters make political judgments off just a bit of information. The survey underscores President Barack Obama's decision to put off his plans to unilaterally ease deportations of illegal immigrants. He had promised to act this month, but the White House grew concerned that voters are so angered by the border crisis that any further easing of immigration policy would be damaging to Democratic candidates in key Senate races. He's now promising to act by the end of the year. "The Central American kids totally reopened the dialogue about whether our borders were secure," said Bill McInturff, a Republican who co-directs the Wall Street Journal-NBC News poll."
http://blogs.wsj.com/washwire/2014/09/09/americans-now-favor-gop-on-immigration-wsjnbc-poll/?mod=WSJBlog
Gallup: Obama drops to 44% job approval among Latinos, lowest level since last year
http://hotair.com/archives/2014/09/09/gallup-obama-drops-to-44-job-approval-among-latinos-lowest-level-since-last-year/
Ted Cruz pushes for vote on Obama orders
"Sen. Ted Cruz (R-Texas) called on lawmakers to use "any and all means necessary" — including must-pass government funding measures — to block President Barack Obama from taking executive action on immigration. The tea party hero, who aggressively pushed the anti-Obamacare strategy that spurred last year's 16-day government shutdown, has seized on immigration executive moves from the Obama administration as the root cause of the border crisis this summer. Although Obama said this weekend that he would delay any executive actions on immigration until the end of the year, Cruz indicated Tuesday that he still wanted to target the issue this month. "I think we should use any and all means necessary to prevent the president from illegally granting amnesty," Cruz said when asked Tuesday whether he wants to include such provisions in a continuing resolution to fund the federal government. "That certainly, I think, would be appropriate to include in the CR, but I think we should use every – every – tool at our disposal." The comments from the junior Texas senator came at a news conference when several conservative lawmakers from both chambers gathered to criticize Obama's executive actions on immigration – both past and potential future orders.
"President Obama has decided this election will be a referendum on amnesty," Cruz said, referring to the White House's move to punt the immigration executive action until after the midterm elections, following concerns from several vulnerable Senate Democrats. Cruz has introduced legislation to strip taxpayer funds from being used to expand the Deferred Action for Childhood Arrivals program – a 2012 initiative from the Obama administration that stopped deporting hundreds of thousands of young undocumented immigrants with longstanding ties to the United States. And before leaving for the August recess, the Republican-led House passed a measure that essentially gutted DACA, which would subject nearly 600,000 so-called Dreamers to deportation. The senator, who is mulling a presidential run in 2016, declined to answer whether he would oppose the CR if such an immigration provision was not included, saying he would rather wait to see the details of the bill. There's little evidence the same scenario as last fall's shutdown will prevail this year; lawmakers largely want little drama before heading back home to campaign for the midterms. In fact, much of the shutdown talk has come from Democrats who see the issue as a potential political winner. Still, Cruz was largely credited – or blamed – for the shutdown last year, and he carries an influential role with House Republicans."
http://www.politico.com/story/2014/09/ted-cruz-obama-orders-110770.html
Republican Cruz urges Congress to block Obama immigration moves
"Republican Senator Ted Cruz of Texas urged lawmakers on Tuesday to do whatever it takes to block President Barack Obama from acting unilaterally on immigration, raising the specter of a government shutdown fight similar to one Cruz sparked last year. Cruz, a conservative Tea Party leader and potential 2016 presidential contender, would not rule out trying to link the issue to a resolution funding the federal government that Congress must pass by the end of the fiscal year on Sept. 30. "We should use any and all means necessary to prevent the president from illegally granting amnesty. That certainly, I think, would be appropriate to include in the (resolution)," Cruz told a news conference on Capitol Hill. "I think we should use every tool at our disposal." Republicans label as "amnesty" any effort to provide a path to citizenship for the 11 million undocumented immigrants within the United States. Cruz led last year's effort tying a proposal to block funding for Obama's healthcare law to a government spending bill, leading to an unpopular 16-day government shutdown that the public blamed on Republicans. Party leaders are eager to avoid a similar scenario this year ahead of Nov. 4 congressional elections when Republicans have a strong chance to pick up the six seats they need to recapture a majority in the 100-member U.S. Senate. They already control the U.S. House of Representatives. The White House said on Saturday that Obama, a Democrat, would wait until after the elections to unveil a plan to deal with immigration policy, including a plan for the tens of thousands of unaccompanied minors from Central America being held at the southern border. Obama had initially planned to announce the executive actions by the end of summer. A Reuters/Ipsos poll last month found that 70 percent of Americans believed that immigrants threatened the country's beliefs and 63 percent that they burdened the economy."
http://townhall.com/news/politics-elections/2014/09/09/republican-cruz-urges-congress-to-block-obama-immigration-moves-n1889517
Ted Cruz: We should use everything, including our bill to fund the government, to stop Obama's amnesty
http://hotair.com/archives/2014/09/09/ted-cruz-we-should-use-everything-including-our-bill-to-fund-the-government-to-stop-obamas-amnesty/
TED CRUZ HEADS FOR IMMIGRATION SHOWDOWN WITH HARRY REID
"Sen. Ted Cruz (R-TX) said congressional Republicans in the House and the Senate should use "any and all means necessary" to stop President Barack Obama from granting an executive amnesty to millions of illegal aliens, which he said may include language to block the president from doing so in a stop-gap spending bill that could come to the House floor as soon as Thursday. "I think we should use any and all means necessary to prevent the president from illegally granting amnesty," Cruz said when asked at a Tuesday press conference if he'd support including a measure that the House of Representatives passed—a bill from Rep. Marsha Blackburn (R-TN), a companion to his Senate version of the bill—right before August recess. "That, certainly, I think would be appropriate to include [in] the CR, but I think we should use every tool at our disposal." "Let's wait and see what's in the CR," Cruz added when asked if he'd oppose the CR if it didn't include his anti-DACA bill. "I have a habit of actually seeing what's in legislation before I make a decision of whether or not to support it or not support it."
This could set up a massive showdown in Washington in September, where some Republicans and all Democrats just want to pass a clean government funding bill and get out of town before the midterm elections. But if Cruz and the others at his side—like Senate Budget Committee ranking member Sen. Jeff Sessions (R-AL), Sen. Mike Lee (R-UT), and Reps. Blackburn, Louie Gohmert (R-TX), Ted Yoho (R-FL), Roger Williams (R-TX), Pete Olson (R-TX), John Carter (R-TX), Mo Brooks (R-AL) and others—make this a hill to die on, Washington could be headed for brinksmanship in which the Democrats would accuse Republicans of wanting to shut the government down."
http://www.breitbart.com/Big-Government/2014/09/09/Ted-Cruz-Heads-For-Immigration-Showdown-With-Harry-Reid-We-Must-Block-Obama-s-Amnesty-By-Any-And-All-Means-Necessary
TEXANS, TENNESSEANS: 'REMEMBER THE ALAMO' AS WE GO TO BATTLE WITH HARRY REID, BARACK OBAMA OVER EXECUTIVE AMNESTY
http://www.breitbart.com/Big-Government/2014/09/09/Texans-Tennesseans-Remember-The-Alamo-As-We-Go-To-Battle-With-Harry-Reid-Barack-Obama-Over-Executive-Amnesty
MO BROOKS DEMANDS SENATE VOTE TO BLOCK DACA: ILLEGAL IMMIGRATION SURGE KILLING AMERICAN JOBS
"Rep. Mo Brooks (R-AL) joined Sens. Jeff Sessions (R-AL) and Ted Cruz (R-TX) on Tuesday to demand that Senate Majority Leader Harry Reid allow a vote on the House-passed bill blocking a continuation or expansion of the president's Deferred Action for Childhood Arrivals (DACA) amnesty. Brooks said the policies of President Obama and Sen. Reid are killing the American dream. Brooks said: I want to emphasize something – we are talking about the southern border but an important aspect of that is not just illegal aliens. A more important aspect of that is American citizens. Right now American families are struggling. They are having a difficult time finding jobs, and when they find jobs they are having a difficult time finding jobs that provide the kind of income that is necessary to support a family. For many, the American dream is something that they will never be able to reach so long as we continue to have a huge surge of illegal aliens across our southern border. I want to emphasize something right now about the American economy, remember Jimmy Carter and the economic malaise? Brooks noted that recent studies have shown that President Obama's economy is just as bad, if not worse, than the economy under the days of President Jimmy Carter—hailed as one of the worst economic presidents in history—and it's largely due to his policies on immigration. Brooks continued:
The labor participation rate today, that's the number of Americans who are actually pulling the load – doing the work – is at its lowest levels since the 1970s. A big part of that is what's happening in the southern border. There was a report that came out recently that was startling, so startling that I asked my staff to make sure that the data in it was accurate, and we checked with the Bureau of Labor Statistics, we checked with the Census Bureau, we checked with Homeland Security, and here is the data from the Center for Immigration Studies: there were 5.6 million jobs created from the first quarter of 2000 to the first quarter of 2014. Over that 14-year period of time, in the age bracket 16 to 65, a pretty large age bracket, 5.6 million jobs created by the American economy. Brooks said that, of those, a negative percent of the jobs created over the past decade and a half went to American citizens. "You know how many of those jobs went to American born citizens? Minus 127,000," Brooks said. "You know what the employment situation is for American born citizens today? Over that 14-year period, because of the lost jobs, coupled with population growth, you now have 17 million more American citizens who are unemployed today than in the year 2000." Brooks said members of Congress should focus on representing American citizens over representing illegal aliens and aim to make sure Americans and legal immigrants get jobs—not illegal aliens. He added: That's why we have to focus on this southern border. Now I was elected by American citizens, people who can vote, and while I have compassion for people who want to come to America, particularly those who are lawful immigrants, and there is no nation on earth that is as compassionate as America is with respect to lawful immigration, my focus has to be on who gets the jobs: illegal aliens or lawful immigrants and American citizens. The Pew Hispanic Center says that there are roughly 8 million jobs in America today held by illegal aliens. Well I can only speak for myself and perhaps some of the folks who are with me today when that choice is made and the reason the United States Senate needs to vote on this legislation, is to represent American citizens who are struggling in this anemic economy under Barack Obama, and you can help American citizens by removing from the labor pool as many as possible of those illegal aliens who are holding American jobs and preventing even more from crossing the border and coming into America today. Brooks said the only way to stop the left's latest rage—"income inequality"—is to stop the president's planned executive amnesty."
http://www.breitbart.com/Big-Government/2014/09/09/Mo-Brooks-Demands-Senate-Vote-To-Block-DACA-Border-Crisis-Illegal-Immigration-Surge-Killing-American-Jobs
MO BROOKS: ADDRESS INCOME INEQUALITY BY SECURING THE BORDER
"Rep. Mo Brooks (R-AL) urged Senate Democrats to secure the border in order to increase wages and reduce income inequality at a press conference on Tuesday.  That press conference highlighted Senate Majority Leader Harry Reid (D-NV) blocking of a vote on legislation from Sen. Ted Cruz (R-TX) that would have defunded any future executive amnesty effort. Senate Democrats at the event were called on to hold Reid to account. "If you want to stop income inequality, then, Mr. Harry Reid, you ought to let these bills come up for a vote because that will do more to address income inequality than anything else that this United States Congress can do by decreasing the labor supply, which will force incomes and wages to go up" he declared.
Brooks emphasized the economic impact of illegal immigration on American workers, stating "right now American families are struggling … for many, the American dream is something that they will never be able to reach so long as we continue to have a huge surge of illegal aliens across our southern border." He further argued that the low labor participation rate is due, in large part, to "what's happening at the southern border," and cited a report that "roughly 8 million jobs" are currently held by illegal aliens."
http://www.breitbart.com/Breitbart-TV/2014/09/09/Mo-Brooks-Address-Income-Inequality-by-Securing-the-Border
SESSIONS: EXECUTIVE AMNESTY 'THUNDEROUS, DRAMATIC' ABUSE OF POWER
"Sen. Jeff Sessions (R-AL) slammed the president's plan to grant legal status to illegal immigrants in the United States through executive order as a "thunderous, dramatic abuse of presidential power." "The president openly stated at the NATO conference a few days ago, that he will give legal status to persons unlawfully here, utilizing executive orders.  He cannot do that colleagues, American people, they're unlawfully here.  He has no power to reverse the laws passed by the Congress of the United States and declare someone lawful who's unlawful.  It's a thunderous, dramatic abuse of presidential power," he said."
http://www.breitbart.com/Breitbart-TV/2014/09/09/Sessions-Executive-Amnesty-Thunderous-Dramatic-Abuse-of-Power
Reid Warns of Shutdown Showdown Over Immigration (Video)
"Senate Majority Leader Harry Reid said Tuesday that if a band of Republicans press for language blocking executive actions on immigration, they're inviting a government shutdown. "If I have anything to do with it? No, no, no," the Nevada Democrat said of allowing a vote on such a proposal, as sought by a group of Senate and House conservatives led on the Senate side by Ted Cruz, Jeff Sessions and Mike Lee. Asked what happens if the senators insist on considering it as part of the continuing resolution debate that's expected next week, Reid pointed to a risk government funding could lapse. "They have every right to do whatever they want legislatively. If they want to be the lead team of shutting down the government, that's what they're going to have to do," Reid said. "The House of Representatives has stood up and led," Cruz said at a news conference before Reid spoke. "Let senators go on record whether or not they support amnesty. Senators who support amnesty, or those here illegally, let them look in the eyes of their constituents before election day, and say, 'This is what I support, you let me know if you agree or not.'"
http://blogs.rollcall.com/wgdb/reid-shutdown-showdown-immigration-reform-amnesty-executive-action/?dcz=
REID SAYS OBAMA EXECUTIVE AMNESTY DELAY IS CHANCE FOR LAME DUCK BILL
"WASHINGTON, D.C. — President Obama's decision to delay taking executive action gives Congress a chance to pass a major bill during the upcoming lame duck session, Senate Majority Leader Harry Reid argued Tuesday.
The delay is "another example of why" Congress should have moved forward with comprehensive immigration reform, Reid said. Since punting on executive amnesty, Obama aides have said a new deadline for action is the end of the year, leaving the December lame duck session – so-called because it occurs after the election but before the new Congress convenes – as the main opportunity for an immigration bill.
At least one GOP lawmaker, Rep. Jeff Denham (R-CA), said he would like to address immigration in the lame duck session. "Yes. Absolutely I want it to. As soon as we can bring it up," Denham said Tuesday.  "The president stated he's going to do something administratively unless there is legislative action taken," Reid told reporters. "It appears to me, based on what we have been told and what I see: Republicans still have a chance to do something — they complain, they plead, they stomp, 'Why should the president do anything administratively. Let's do it legislatively.' They'll have another chance to do it legislatively." According to Reid, if Congress does not act Obama should go forward with executive action.  "If they don't, I hope the president goes real big and does something administratively. I believe he has the authority to do it," he said."
http://www.breitbart.com/Big-Government/2014/09/09/Reid-Republicans-Have-Another-Chance-to-Pass-Immigration-Reform-Before-Executive-Amnesty
Harry Reid Urges Obama to 'Go Real Big' with Post-Election Amnesty
"Senate majority leader Harry Reid (D., Nev.) encouraged President Obama to "go real big" with the administrative amnesty planned for after the midterm elections. Asked how delaying the executive orders would affect Democratic Senate candidates, Reid simply called it an opportunity for Republicans to pass legislation such as the Senate's Gang of Eight bill. "If they don't, I hope the president goes real big, and does something administratively, as I believe he has the authority to do," Reid told reporters emphatically Tuesday. "This is an example of why we should have done comprehensive immigration reform that we passed here more than a year ago," Reid also said. "The president has stated that he was going to do something administratively unless there is legislative action taken. It appears to me, based on what we have been told and what I've seen, the Republicans still have a chance to do something." Senator Ted Cruz (R., Texas) disputed that argument during a Tuesday press conference that took place shortly before Reid's remarks. "That claim doesn't pass the laugh test," Cruz told reporters. "The president has stated he intends to give amnesty to five to six million people here illegally. But as all of you have widely reported, a  number of Democratic senators pleaded with the White House because the American people don't want amnesty. And a number of Democratic senators felt that they would lose their elections if the president granted amnesty. So, what did he do? He said, 'Well, I'm still going to do it, but I'll just wait till after the election.' The cynicism in that statement is breathtaking." Cruz said that Senate Democrats want to "have their cake and eat it too" by delaying the executive action until after the election but not voting on a bill that would prevent President Obama from expanding his Deferred Action for Childhood Arrivals program. The DACA program, Cruz argues, created the perception in Central American countries that children who arrived in the United States would be allowed to stay."
http://www.nationalreview.com/corner/387501/harry-reid-urges-obama-go-real-big-post-election-amnesty-joel-gehrke
How Big Is 'Real Big' for Lawless Amnesty?
http://www.nationalreview.com/corner/387511/how-big-real-big-lawless-amnesty-mark-krikorian
After immigration delay, Obama has little reason not to go big
"It may not be clear when President Obama will act on immigration, but it's now clear it will be big. When he decided to delay until after November his unilateral plan to overhaul the nation's immigration laws, he brushed aside the biggest obstacle to testing the limits of his constitutional authority: protecting embattled Senate Democrats. Aside from Republican disdain, the president now has little reason left to avoid the type of sweeping executive action long demanded by his progressive base. Some had wondered whether the president would go small initially and save the far-reaching changes for a more politically convenient time. Even immigration reform supporters — despite their anger — say expectations have only grown since the White House pushed back its timeline. They expect the president to hold nothing back when he eventually acts. "There's no reason not to go big," said Sylvia Manzano, a principal at Latino Decisions, which analyzes Hispanic political opinion. In addition to removing the midterms from the equation, Obama now has to ensure his blueprint is expansive enough to appease supporters who are livid with a delay they contend was motivated purely by politics. "From the perspective of Latino voters, I think their perception is that he's promised time and again and hasn't delivered," Manzano said. "What's so peculiar is that this is a dilemma of his own making. He's the one who had the timetable. To do all of that, and then pull the carpet from under them — again — that is the bigger problem." The White House made clear Monday that the president was not reconsidering whether to pursue executive action but just pushing back the timing of his announcement."
http://washingtonexaminer.com/after-immigration-delay-obama-has-little-reason-not-to-go-big/article/2553047?custom_click=rss
Does Obama Have Authority to Legalize Illegals? Hoyer: 'We'll Have to See What Action He Proposes'
http://cnsnews.com/news/article/brittany-m-hughes/does-obama-have-authority-legalize-illegals-hoyer-we-ll-have-see-what
Why didn't Obama pass immigration reform when he had the chance? (good)
http://washingtonexaminer.com/why-didnt-obama-pass-immigration-reform-when-he-had-the-chance/article/2553046?custom_click=rss
Obama Destroys His Own Immigration Argument
http://www.bloombergview.com/articles/2014-09-09/obama-destroys-his-own-immigration-argument
'Obama's Immigration Red Line'
"From my column today: "No one will ever mistake President Barack Obama for Lyndon Johnson, the master legislator as president. He doesn't really do congressional schmoozing or arm-twisting. Compromise and deal-cutting are beneath him. Once he lost the Democratic supermajorities of 2009–2010 and the power to push things through Congress by sheer brute force, his legislating essentially came to an end. So perhaps it shouldn't be a surprise that even the niceties of unilateral lawmaking are beyond him."
Obama's Long Immigration Betrayal
To understand why activists are so angry at the president, you have to understand how close they've come—and how long they've waited.
http://www.theatlantic.com/politics/archive/2014/09/obamas-long-immigration-betrayal/379839/
How Obama spun the press on immigration delay — and sort of got away with it
http://www.foxnews.com/politics/2014/09/09/how-obama-spun-press-on-immigration-delayand-sort-got-away-with-it/
Arizona Senators Seeking Answers from Eric Holder about Decision to Cease Prosecuting Some Illegal Immigrants
"Arizona senators Jeff Flake and John McCain have written a letter to U.S. attorney general Eric Holder attempting to verify reports they have received indicating that the Department of Justice will halt prosecutions of all illegal immigrants in their state who are crossing the border for the first time, as well as repeat border crossers who do not have a history of criminal convictions. Yuma County Sheriff Leon N. Wilmot first wrote to Flake in August regarding his concerns that Operation Streamline, a 2006 plan that he says has curtailed illegal-immigrant traffic, is being scaled back. Wilmot wrote that he learned that the United States Attorney's Office for the District of Arizona will no longer prosecute first-time illegal border crossers. "From an outside perspective, this new guidance gives a strong impression that its sole purpose is to direct the UDA (undocumented alien) traffic and their criminal activity back to Yuma County," Wilmot wrote. "This practice undermines everything that we have worked hard to achieve over the years for the citizens of Yuma County." In the Republican senators' letter to Holder, Flake and McCain ask if such changes have been made and whether the impact of the possible changes on border security was considered. "The recent conditions in the Yuma Sector represent one of the few instances approaching a success with respect to border security," the senators wrote in part. "In addition, with Central American family units and unaccompanied minors presenting a multi-agency challenge, it would appear an inopportune time to potentially be removing tools from the border security toolbox."
http://www.nationalreview.com/corner/387482/arizona-senators-seeking-answers-eric-holder-about-decision-cease-prosecuting-some
DOJ CHOPS PROSECUTIONS OF ILLEGALS IN ARIZONA
http://www.breitbart.com/Big-Government/2014/09/09/GOP-Lawmakers-Demand-Holder-Explain-Why-DOJ-No-Longer-Prosecuting-Most-Illegals-in-Southern-AZ
Immigrant sanctuary gains popularity in Arizona
http://www.sfgate.com/news/us/article/Immigrant-sanctuary-gains-popularity-in-Arizona-5743054.php
Is the Justice Department Giving Mulligans to Illegal Immigrants?
http://www.theblaze.com/stories/2014/09/09/is-the-justice-department-giving-mulligans-to-illegal-immigrants/
Hundreds in Lynn Tested for Tuberculosis
"More than 30 Lynn Community Health Center employees and 800 patients are being tested to determine if they were exposed to tuberculosis after center doctors confirmed a case. Center Director Lori Berry says after confirming the single positive test for tuberculosis in a male health care worker around Labor Day, center medical workers contacted and tested employees as well as patients ''having sufficient exposure to warrant testing.''City Health Director MaryAnn O'Connor tells The Daily Item the identified case at the center is ''not a reason to panic'' and said people should not stay away from clinic."
http://www.boston.com/health/2014/09/09/hundreds-tested-for-lynn/esBoqBlldtnvoQoVgI7O1K/story.html
FLASHBACK: ILLEGALS DUMPED IN LYNN: Lynn officials: Illegal immigrant children are stressing city services
http://www.myfoxboston.com/story/26016031/lynn-officials-illegal-immigrant-children-are-stressing-city-services
Lives for Votes
"If we should be attacked by terrorists who come across our unprotected, undefended southern border, and should Americans die in any such attack, we would do well to understand for what those lives were lost. They would have been spent for the ability of illegal aliens to cast illegal votes for politicians doing illegal things. While both parties are to some degree to blame for the porousness of our southern border, the party that has the singular ability to solve the problem via the levers of government, the Democrats, is ensuring that the problem becomes so pervasive and vast that it will be virtually unsolvable by generations of future elected representatives. We witnessed the jarring spectacle of the president this past weekend absurdly blaming our recent influx of illegal aliens on the aliens themselves, as if he was powerless to stop them and knew nothing about his own policies ensuring both reward and opportunity once across our border. They came for the protections and rewards he explicitly promised them. It seems odd that one who professes surprise at their arrival had so many buses and buildings ready and waiting to transport and house them. While this misdirection hid the president's own express enticement of illegal aliens to come for amnesty, it also falsely isolated the problem to the small time period in which they came. The president and his party, primarily, have purposefully declined to protect our border or enforce our immigration laws for years, choosing instead to seed the country with so many future Democrats that nothing like a fair or honest election will ever again be seen in the lifetimes of these illegals and their offspring. Or yours and mine."
http://www.americanthinker.com/2014/09/lives_for_votes.html#.VA7gtIAWr0k.facebook
Is the Next Generation of Hispanic Voters Shifting Libertarian?
http://www.theblaze.com/stories/2014/09/09/is-the-next-generation-of-hispanic-voters-shifting-libertarian/
The Republican National Committee Is A Legitimate (And Necessary) Target
"This Republican National Committee statement condemning Obama for not declaring an executive amnesty for unauthorized immigrants is a classic Michael Kinsley gaffe. It revealed that the RNC wanted both the amnesty and the chance to blame Obama for the amnesty. This isn't the first such incident for the Reince Priebus-run RNC. The 2013 RNC autopsy noted that it wasn't the job of the Republican National Committee to offer policy advice to the party – and then proceeded to argue that the Republicans need to embrace "comprehensive immigration reform". That is a Washington euphemism for expanded low-skill guest worker programs, and legalization of the existing unauthorized population, while putting off internal enforcement until… forever if they can swing it. The difference between the autopsy and the statement on President Obama's threatened amnesty was that the RNC was able to dress up the autopsy as concern trolling. The lobbyists at the RNC were ever so concerned that the GOP seemed indifferent on immigration. For some reason, it didn't seem to bother the RNC nearly as much that the GOP seemed indifferent about the payroll tax burden on working families or availability of health insurance. Oh, I forgot. Reince Priebus doesn't do policy."
http://www.nationalreview.com/postmodern-conservative/387538/republican-national-committee-legitimate-and-necessary-target-peter
Karl Rove Upside Down on Amnesty Versus ObamaCare
http://www.breitbart.com/InstaBlog/2014/09/09/Karl-Rove-Upside-Down-on-Amnesty-Versus-ObamaCare
GOP Ad Attacking Michelle Nunn Underscores Immigration Shift
http://blogs.wsj.com/washwire/2014/09/09/gop-ad-attacking-michelle-nunn-underscores-immigration-shift/?mod=WSJBlog
---
SPENDING/BUDGET/ECONOMY:
House unveils emergency bill to fund government
"The House will vote Thursday on a bill to fund the government through Dec. 11, holding spending levels at about the current level, Appropriations Committee Chairman Hal Rogers, R-Ky, announced late Tuesday. The bill caps annual spending at the 2014 $1.012 trillion level and it includes a provision to extend the Export-Import Bank until June 30, 2015. Congress is forced to take up an emergency spending bill, or continuing resolution, because the fiscal year ends on Sept. 30 and Congress has not cleared any of the nearly one dozen appropriations measures intended to fund the government for a full fiscal year. The House has passed seven appropriations bills, while the Senate has not yet passed a single one, Rogers noted in his announcement. With the election just a few weeks away, both parties in the House and Senate are eager to pass the continuing resolution without typical partisan fighting so they can quickly adjourn and go home to campaign. Last year, a fight over spending led to a 16-day shutdown that was largely blamed on the GOP. "We have reached the point where a Continuing Resolution is necessary to keep the government functioning and avoid another shutdown." Rogers said. "It is a critical piece of legislation, and my Committee has crafted the bill in a responsible, restrained way that should draw wide support in the House and Senate. This bill is free of controversial riders, maintains current levels, and does not seek to change existing federal policies." The bill includes some changes to existing law that do not increase spending, such as provisions to address long wait lists and mismanagement at Veterans Affairs medical facilities and language allowing U.S Customs and Border Protection and Immigration and Customs Enforcement the flexibility to use their funding to maintain staffing levels and borders security operations."
http://washingtonexaminer.com/house-unveils-emergency-bill-to-fund-government/article/2553122
GOP bill would avert fed shutdown till Dec. 11
http://cnsnews.com/news/article/gop-bill-would-avert-fed-shutdown-till-dec-11
The Minimum Wage Can Never Be High Enough
http://cnsnews.com/commentary/ike-brannon/minimum-wage-can-never-be-high-enough
Welfare recipients can use debit cards for marijuana
http://www.washingtontimes.com/news/2014/sep/9/welfare-marijuana-jeff-sessions-tackles-loophole/
DOT Makes $950M Loan To Help Expand I-4 in Florida
http://blogs.rollcall.com/the-container/dot-makes-965m-loan-to-help-expand-i-4-in-florida/?dcz=
---
COMMON CORE:
Pennsylvania Governor Latest To Turn On Common Core
"Pennsylvania Gov. Tom Corbett is the latest Republican elected official to back off from support of Common Core multistate education standards. Corbett issued a press release that calls for "continued public review" of the standards and ordering the state's education department to carry out just such a review. Prior to Monday's declaration, Corbett had argued the Pennsylvania had already sufficiently defended its educational independence by implementing a modified Pennsylvania Core rather than the standard Common Core. The new release, however, described Corbett's decision as "the final phase in his nearly three year effort to permanently roll back the national Common Core plan implemented by his predecessor, Gov. Ed Rendell." He dubbed Common Core as "nothing more than ObamaCare for education," and made no mention of Pennsylvania Core at all. Corbett is only the latest of many governors to defect on Common Core in 2014. Mary Fallin of Oklahoma, Nikki Haley of South Carolina and Pat McCrory of North Carolina all signed bills that repealed or significantly modified Common Core in their states after previously defending the standards."
http://dailycaller.com/2014/09/09/pennsylvania-governor-latest-to-turn-on-common-core/
---
MISC.:
Rep. Darrell Issa Says He Caught the Justice Department Red-Handed Conspiring with House Dems on IRS Documents
"House Oversight and Government Reform Committee Chairman Darrell Issa (R-Calif.) says the Obama administration's Justice Department has been caught red-handed trying to orchestrate the leak of committee documents related to the ongoing IRS investigation, which would have allowed Justice to comment on the documents before Republicans made them public. Issa says he has clear evidence of this — a Justice official mistakenly called Issa's staff directly, instead of calling a Democratic office, and asked Issa's staff to leak the information "before the Majority" — meaning Republicans — could share it. "I am extremely troubled by this attempt to improperly coordinate the release of committee documents with the minority staff," Issa wrote to Attorney General Eric Holder in a Monday letter. "This effort to preemptively release incomplete and selectively chosen information undermines the department's claims that it is responding in good faith." According to Issa's letter, a senior Justice official called the committee on Friday, and reached Issa's Republican staff. The official said Justice was sending over certain documents to Republicans that evening related to Andrew Strelka, a former IRS official who now works at Justice and is involved in the IRS investigation. Republicans have complained about Strekla's involvement in the case given his past work at the IRS. The official then said Justice was not allowed to release the documents to the press, but said Justice wanted to get it to the press somehow so it could comment on the documents before Issa could."
http://www.theblaze.com/stories/2014/09/09/rep-darrell-issa-says-he-caught-the-justice-department-red-handed-conspiring-with-house-dems-on-irs-documents/
LETTER: HOLDER AIDE ACCIDENTALLY CALLS ISSA STAFF FOR HELP SPINNING IRS SCANDAL
"A senior communications aide to Attorney General Eric Holder seemingly called House oversight committee chairman Darrell Issa's staff by accident and asked for their help spinning new revelations about the IRS scandal, Issa said in a September 8 letter to Holder. The aide, Brian Fallon, is a former senior aide to Sen. Chuck Schumer (D-NY) and a well-known personality on Capitol Hill. The letter describes Fallon as "audibly shaken" when he realizes his request to leak documents to help get ahead of news stories about them was mistakenly made to the very office he was seeking to undermine. Issa believes the call was intended to be made to Democratic Rep. Elijah Cumming's staff, the ranking member on the oversight panel, the letter said. According to the letter, Fallon – who is not named in the letter but confirmed he made the call – asked if the aides could release the IRS scandal documents to "selected reporters" to give Fallon an "opportunity to comment publicly on it." Fallon explained to Issa aides that the Justice Department's Office of Legislative Affairs had not permitted him to release the documents to the public and he wanted to get ahead of the story "before the Majority" – meaning Issa – could share it, according to the letter. Issa aides – who had placed the call on speakerphone – were "caught off guard by the unusual nature of the call and the odd request" and asked Fallon to "e-mail the material for evaluation." "At this point," Fallon "abruptly placed the call on hold for approximately three minutes." When Fallon returned to the call, "he was audibly shaken. He immediately stated that there was a 'change in plans' and that there would be no effort" by DOJ to release the material early. Fallon "proceeded to pitch the idea that the Department and the Committee should 'help one another' while simultaneously saying that 'you need to say what you need to say.'" In the letter, Issa told Holder the phone call suggests ongoing coordination between DOJ aides and Cummings' staff to undermine oversight committee investigations.
Fallon's "efforts to prejudice the Committee's oversight work demands examination," Issa wrote."
http://www.breitbart.com/Big-Government/2014/09/09/Letter-Holder-Aide-Accidentally-Calls-Issa-For-Help-Spinning-IRS-Scandal
Breitbart News says IRS targeted company for audit
"The company that runs the conservative Breitbart.com news site says the IRS has selected the network for an audit, in a move company executives suggest is politically motivated. Breitbart News Network, a California-based company which runs several conservative websites, says the IRS recently audited its 2012 financial information. "The Obama administration's timing on this is exquisite, but try as they might through various methods to silence us, we will only get more emboldened," Stephen K. Bannon, executive chairman of Breitbart News Network, said in a written statement. The audit comes as the agency faces sustained complaints that it targeted conservative groups for extra scrutiny as they sought nonprofit status, before the agency ended the practice last year. Since the practice was made public – by the IRS itself and the inspector general's office – other conservative groups have come forward claiming they were subjected to unwarranted scrutiny by the agency. In this case, it remains unclear whether the apparent audit of Breitbart News is anything out of the ordinary. The IRS conducts audits of tens of thousands of businesses every year. The agency said in a statement: "Federal privacy laws prohibit the IRS from commenting on specific taxpayer situations. The IRS stresses that audits are based on the information related to tax returns and the underlying tax law — nothing else. Audits are handled by career, non-partisan civil servants, and the IRS has safeguards in place to protect the exam process." A copy of the IRS notice to Breitbart News, obtained by FoxNews.com, asked about the company's financial information for calendar year 2012. The IRS asked for a litany of documents, including logs of its receipts and expenses, but also its partnership agreement and a "written narrative" of the business. Larry Solov, president and CEO of Breitbart News Network said: "We stand ready to cooperate with the Internal Revenue Service on its audit of our company, but this will not deter us in the least from continuing our aggressive coverage of this president or his administration."  The company was founded by the late media entrepreneur and conservative activist Andrew Breitbart. The main website, Breitbart.com, houses a number of offshoot sites including Big Hollywood and Big Journalism. The website played a key role in breaking the scandal over former Democratic Rep. Anthony Weiner sharing sexually explicit photos on Twitter."
http://www.foxnews.com/politics/2014/09/09/breitbart-news-says-irs-targeted-company-for-audit/
CRUZ LETTER: WHY IS THE IRS AUDITING BREITBART NEWS?
http://www.breitbart.com/Big-Government/2014/09/09/Cruz-Questions-IRS-About-Decision-To-Audit-Breitbart-News
STUDY: NETWORKS BURY OWN POLL RESULTS TO PROTECT OBAMA
"According to a study by The Media Research Center, the three big broadcast networks are not only ignoring President Obama's cratering approval numbers, to protect him from that news, the nets are going so far as to bury their own polls. Despite commissioning 15 polls this year to measure the president's approval ratings, the MRC found that the network's evening broadcasts only reported twice on the results.  As an example, although the network has commissioned 5 polls in 2014, The NBC Nightly News hasn't reported once on the president's falling approval ratings. Not once. During the first 8 months of the fifth year of George W. Bush's presidency (2006), the MRC reports that the networks commissioned 23 polls and reported a whopping 52 times on the former-president's falling approval numbers. By contrast, during  the first 8 months of the 5th year of Obama's presidency (2014), the same networks commissioned 15 polls and only reported on the approval results twice. Twice! Such coverage is in stunning contrast to how those same newscasts relentlessly emphasized polls showing bad news for George W. Bush during the same phase of his presidency. Media Research Center analysts reviewed every reference on the ABC, CBS and NBC evening newscasts to public opinion polls from January 1 through August 31, 2014, and from the same time period in 2006. Eight years ago, the networks aired 124 evening news reports which cited public opinion polls about either President Bush's overall approval rating or his handling of specific policies. In 2014, those same broadcasts produced only nine reports which mentioned public opinion surveys related to President Obama. The broadcast networks aren't just protecting Obama regarding his sagging approval ratings,, but also from his collapsing numbers on specific issues such as the economy, foreign policy, and immigration. As time passes, Obama is more and more out of step with the American public on key issues. The networks do not want the public to know that: So far in 2014, only four evening news reports have mentioned how the public rated President Obama's handling of specific issues or policy areas. … During the corresponding time period in the Bush presidency, the networks mentioned the public's rating of how his administration was handling specific policies in 90 evening news stories. On 63 occasions (70% of the time), the networks cited polling data that showed the President on the wrong side of public opinion on issues ranging from universal health care, the Dubai ports deal, embryonic stem cell research, immigration, gas prices, the economy and his administration's handling of the aftermath of Hurricane Katrina."
http://www.breitbart.com/Big-Journalism/2014/09/09/study-media-buries-own-polls-to-protect-obama
Poll: Public supports strikes in Iraq, Syria; Obama's ratings hover near his all-time lows
http://www.washingtonpost.com/politics/poll-public-supports-strikes-in-iraq-syria-obamas-ratings-hover-near-his-all-time-lows/2014/09/08/69c164d8-3789-11e4-8601-97ba88884ffd_story.html
WaPo/ABC poll shows Obama plumbing new lows on leadership
http://hotair.com/archives/2014/09/09/wapoabc-poll-shows-obama-plumbing-new-lows-on-leadership/
Poll: Majority say President Obama a failure
"According to a Washington Post/ABC News poll released Tuesday, 52 percent of Americans say Obama's presidency has been a failure, compared with 42 percent who believe it has been a success. Thirty-nine percent believe strongly that his presidency is a failure, just 3 points below his total success score."
http://www.politico.com/story/2014/09/poll-obama-presidency-failure-110746.html
CNN/ORC poll: Most think Congress is worst in their lifetime
http://www.cnn.com/2014/09/09/politics/cnn-poll-congress/index.html?hpt=hp_t2
Cruz: Udall Amendment Is 'Most Radical Proposal' I've Seen
http://www.nationalreview.com/corner/387522/cruz-udall-amendment-most-radical-proposal-ive-seen-andrew-johnson
The Trojan Horse of Campaign Finance Reform
Supporters admit proposed constitutional amendment a means to advance Dem agenda in Congress
"Senate Democrats at a press conference on Monday unveiling a constitutional amendment designed to alter First Amendment freedoms argued that their effort is both nonpartisan and absolutely essential to advance the agenda of the Democratic Party. "We are here today to overturn Citizens United," said Sen. Tom Udall (D., N.M.), the amendment's author. However, the language of the amendment does not specifically address Citizens United, and would not require Congress to address the issues raised in the case. Rather, legislators would be given free rein to enact restrictions on political speech as they see fit. Given efforts by Reid and others to demonize Republican donors, conservatives voiced concerns about the consequences of campaign finance regulators uninhibited by any constitutional limitations. Speakers claimed that even a majority of Republican voters support their proposal. However, they also stressed that campaign finance reform, and Udall's amendment specifically, is a prerequisite for the advancement of key Democratic policy priorities, including a minimum wage hike, stringent environmental regulations, and income redistribution. "If people think this is some kind of esoteric issue, not related to jobs and the economy and wages and women's rights and income and wealth inequality and healthcare and global warming, you are deadly wrong," said Sen. Bernie Sanders (I., Vt.), one of the amendment's cosponsors. Sanders and others at the event billed the measure as an attempt to roll back the 2010 Supreme Court decision in Citizens United v. FEC, which removed limits on electioneering and express advocacy communications. However, the constitutional amendment's language is far more sweeping, leading some to suggest that the ruling is being used as a way to rally support for far stricter regulations on political speech. Merely rolling back Citizens United would not affect many of the groups frequently demonized by Democratic campaign finance reformers. Americans for Prosperity, for example, has engaged this cycle almost exclusively in issue ads, not electioneering communications or express advocacy. Such groups were permitted to do the same even prior to the Citizens United ruling, explained campaign finance attorney Jason Torchinsky. "What non-PAC groups have done with issue ads outside the 30/60 day windows this cycle weren't impacted by Citizens United," Torchinsky said in an email. "Non-PAC groups were airing issue ads before [Citizens United] was decided, and if it were repealed or reversed groups would continue to do issue ads and speak out about matters of public policy."
http://freebeacon.com/issues/the-trojan-horse-of-campaign-finance-reform/
CRUZ: REID REFUSING TO DEBATE ANYTHING EXCEPT HOW TO REPEAL FREE SPEECH
http://www.breitbart.com/Breitbart-TV/2014/09/09/Cruz-Reid-Refusing-To-Debate-Anything-But-How-To-Repeal-Free-Speech-Rights
Harry Reid's Peculiar Priorities
http://www.realclearpolitics.com/articles/2014/09/09/harry_reids_peculiar_priorities_123895.html
Nancy Pelosi Backs Controversial Internet Powers to Save Net Neutrality
The Democratic leader presses the FCC to ban Internet "fast lanes."
http://www.nationaljournal.com/tech/nancy-pelosi-backs-controversial-internet-powers-to-save-net-neutrality-20140908
House formally condemns Obama for not consulting on Bergdahl swap
http://www.cbsnews.com/news/house-formally-condemns-obama-for-not-consulting-on-bergdahl-swap/
House condemns Obama for Taliban swap
http://www.politico.com/story/2014/09/house-condemn-barack-obama-taliban-swap-110772.html
House votes to block EPA water rules
http://cnsnews.com/news/article/house-votes-block-epa-water-rules
WHITE HOUSE: AMERICANS SHOULD BE CONFIDENT THAT OBAMA WILL KEEP THEM SAFE
"White House Press Secretary Josh Earnest suggested that Americans should not be concerned about ISIL attacking the United States, suggesting that they trust President Obama to keep them safe. "I think the American people should be confident that their commander in chief and that their government is expending significant time and resources to ensure that we are using every tool at our disposal to protect the American people," Earnest said, in response to a question from the Huffington Post's Sam Stein during the White House press briefing.
Earnest insisted that Obama was "clear-eyed" about the threat posed by Islamic State terrorists, and would explain his military strategy to the American people to "degrade and destroy" the terrorist group. He added that Americans should watch Obama's primetime speech tomorrow to lear more about the threat posed by ISIL. "You'll hear a clear strategy from the president about what we're going to do to keep the American people safe and to protect our security interests all around the globe," Earnest said, previewing Obama's speech."
http://www.breitbart.com/Big-Government/2014/09/09/White-House-Americans-Should-Be-Confident-That-Obama-Will-Keep-Them-Safe
Why the White House, Congress Are in Punt Formation
http://blogs.wsj.com/washwire/2014/09/09/why-the-white-house-congress-are-in-punt-formation/?mod=WSJ_Politics_Blog
Did the Founders Take Recess? Why Congress Got Five Weeks Off and What It Was Supposed to Accomplish
"Rep. Bill Pascrell (D-N.J.) may have had the best one-liner to describe the need for congressional summer recess. "We have phone town meetings which are very successful and people like those, but unfortunately, you can't get your hands around my neck," Pascrell told a group of constituents who came to see him at a town hall meeting last month."
http://www.theblaze.com/stories/2014/09/09/did-the-founders-take-recess-why-congress-got-five-weeks-off-and-what-it-was-supposed-to-accomplish/
Obama's unpopularity poses serious midterm challenge for funnyman Franken
"Funnyman-turned-senator Al Franken is running a dead serious campaign for re-election, as some observers see him potentially vulnerable due to President Obama's low approval ratings in Minnesota and a vigorous GOP opponent with eyes on a sleeper upset.  Just how vulnerable is up for debate, and the race nevertheless is seen as favoring the Democrats. But both sides now acknowledge that, with less than two months to go until Election Day, Minnesota's Senate contest between Franken and Mike McFadden, a longtime Minnesota businessman, is shaping up as a battle. "We've always known this was going to be a tough race and it's clear we've got one," Franken spokesman Ryan Furlong told FoxNews.com, adding that the campaign is building "a strong and aggressive grassroots organization across the state."  McFadden's spokesman claimed the race has changed "dramatically."  "We see that [Franken] is clearly afraid. This race is much closer than people realize," spokesman Tom Erickson said. Franken still leads by a comfortable — though not too comfortable — margin in most recent polls. A survey of registered and likely voters by KSTP/Survey USA in mid-August had Franken ahead of McFadden by nine points, 51 percent to 42 percent. An earlier Rasmussen poll had him ahead by eight points among likely voters, 50 percent to 42 percent. Terry Madonna, director of the Franklin & Marshall College Poll, said recent polling of the race indicates that "McFadden has a long way to go." The weak spot he will try to exploit, of course, is Franken's ties to the country's top Democrat. "The biggest thing [Franken] has to overcome is his lineage to Obama," Madonna told FoxNews.com. Republicans have certainly seized upon Obama's flagging popularity — down to a 36 percent approval rating in April (this, from a state that voted for him 53 percent to 43 percent over Republican Mitt Romney in 2012). In that KSTP/Survey USA poll, 54 percent of Minnesotans disapproved of the president, and 10 percent weren't sure how they felt. That was down from a 55 percent approval rating in September 2009. "Obama's approval rating continues to sag," pointed out Larry Jacobs, director of the Center for the Study of Politics and Governance at the University of Minnesota. "That certainly doesn't help Franken. There's a genuine concern from Democrats who are candid about turnout. I think those things could help McFadden." Analysts thought Franken was responding directly to these red flags when he wrote a letter to the Department of Justice last week, saying he "was troubled by the President's recent suggestion that the Administration has not yet developed a comprehensive strategy to address the growing threat of ISIL's activities in Syria." He went on to say that "Minnesotans of all backgrounds and faiths are committed to seeing this evil eradicated and justice being done."
http://www.foxnews.com/politics/2014/09/09/obamas-unpopularity-poses-serious-midterm-challenge-for-funnyman-franken/
Democrat Senate Hopes Sinking Fast Thanks To Obama
http://www.breitbart.com/InstaBlog/2014/09/09/Democrat-Senate-Hopes-Sinking-Fast-Thanks-To-Obama
COOK: 'OVER 60' PERCENT CHANCE GOP WINS SENATE
http://www.breitbart.com/Breitbart-TV/2014/09/09/Cook-Over-60-Percent-Chance-GOP-Wins-Senate
Why We Need a Left Wing Tea Party (Daily Beast)
The pro-choicers don't like the populists, who don't like the…enough already! Factions of the left, please stop being so…factiony.
http://www.thedailybeast.com/articles/2014/09/09/why-we-need-a-left-wing-tea-party.html
Obama meets with congressional leaders on Islamic State strategy
http://www.latimes.com/nation/nationnow/la-na-nn-obama-meeting-congress-20140909-story.html
Obama to Congress: I have authority to take action against ISIS
http://www.cbsnews.com/news/obama-to-congress-i-have-authority-to-take-action-against-isis/
Republicans to Obama: Give us a strategy to defeat ISIS
http://www.cbsnews.com/news/republicans-to-obama-give-us-a-strategy-to-defeat-isis/
DEM REP CALLS ON CONGRESS TO GO AROUND OBAMA AND DECLARE WAR
http://www.breitbart.com/Breitbart-TV/2014/09/09/Dem-Rep-Calls-on-Congress-To-Go-Around-Obama-And-Declare-War
CBS'S GARRETT ASKS WH WHY ANYONE SHOULD BOTHER WATCHING OBAMA'S ISIS SPEECH
"Tuesday at the White House press briefing, CBS's chief White House correspondent Major Garrett asked press secretary Josh Earnest if on Wednesday in his televised address President Barack Obama is only telling Americans what he has already announced on his strategy for defeating ISIS and why should anyone watch. Garrett pointed out the president has already ruled out combat boots on the ground, following ISIS into Syria and is not planning any announcements on timelines or costs so he asked, "Why should anyone watch?" "The audience wants to know how we are going to win [and] Mr. President will tell us how we are going to win," he added."
http://www.breitbart.com/Breitbart-TV/2014/09/09/Major-Garrett-Asks-WH-Why-Anyone-Should-Bother-Watching-Obama-ISIS-Speech
HAS THE NEW YORK TIMES JUST PROVIDED PROOF OF MUSLIM BROTHERHOOD INFLUENCE OPERATIONS IN THE UNITED STATES?
http://www.breitbart.com/Big-Peace/2014/09/09/Has-the-New-York-Times-Just-Provided-Proof-of-Muslim-Brotherhood-Influence-Operations-in-the-United-States
MS RUNOFF ELECTION:
Mississippi high court to hear challenge of U.S. Senate race outcome
http://townhall.com/news/politics-elections/2014/09/09/mississippi-high-court-to-hear-challenge-of-us-senate-race-outcome-n1889616
Miss. Supreme Court will hear Chris McDaniel's challenge to Senate election results
http://www.rawstory.com/rs/2014/09/09/miss-supreme-court-will-hear-chris-mcdaniels-challenge-to-senate-election-results/