News Briefing for Wednesday, October 8, 2014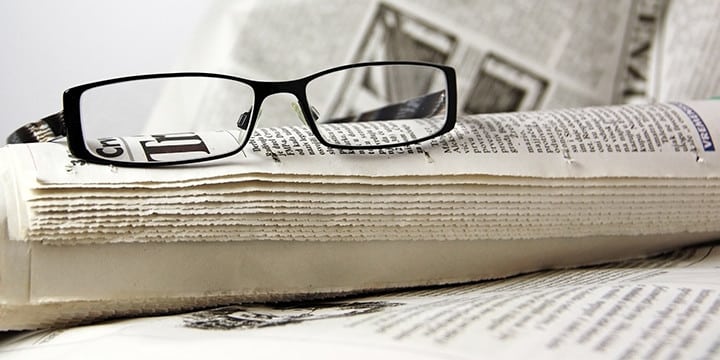 HEALTHCARE:
Wal-Mart Cuts Health Benefits for Some Part-Timers
"Wal-Mart Stores Inc. plans to eliminate health insurance coverage for some of its part-time U.S. employees in a move aimed at controlling rising health care costs of the nation's largest private employer. Wal-Mart told The Associated Press that starting Jan. 1, it will no longer offer health insurance to employees who work less than an average of 30 hours a week. The move affects 30,000 employees, or about 5 percent of Wal-Mart's total part-time workforce, but comes after the company already had scaled back the number of part-time workers who were eligible for health insurance coverage since 2011. The announcement follows similar decisions by Target, Home Depot and others to completely eliminate health insurance benefits for part-time employees. It also comes a day after Wal-Mart said it is teaming up with an online health insurance agency called DirectHealth.com to help customers shop for health insurance plans. "We had to make some tough decisions," Sally Welborn, Wal-Mart's senior vice president of benefits, told The Associated Press. Welborn said she didn't know how much Wal-Mart will save by dropping part-time employees, but added that the company will use a third-party organization to help part-time workers find insurance alternatives: "We are trying to balance the needs of (workers) as well as the costs of (workers) as well as the cost to Wal-Mart." The announcement comes after Wal-Mart said far more U.S. employees and their families are enrolling in its health care plans than it had expected following rollout of the Affordable Care Act, which requires big companies to offer coverage to employees working 30 hours or more a week or face a penalty. It also requires most Americans to have health insurance or pay a penalty. Wal-Mart, which employs about 1.4 million full- and part-time U.S. workers, says about 1.2 million Wal-Mart workers and family members combined now participate in its health care plan. And that has had an impact on Wal-Mart's bottom line. Wal-Mart now expects the impact of higher health care costs to be about $500 million for the current fiscal year, or about $170 million higher than the original estimate of about $330 million that it gave in February. But Wal-Mart is among the last of its peers to cut health insurance for some part-time workers. In 2013, 62 percent of large retail chains didn't offer health care benefits to any of its part-time workers, according to Mercer, a global consulting company. That's up from 56 percent in 2009. "Retailers who offer part-time benefits are more of an exception than the rule," says Beth Umland, director of research for health and benefits at Mercer. Wal-Mart has been scaling back eligibility for part-time workers over the past few years, though. In 2011, Wal-Mart said it was cutting backing eligibility of its coverage of part-time workers working less than 24 hours a week. And then in 2013, it announced a threshold of 30 hours or under. Taking into account the latest move, Wal-Mart declined to say what percentage of total part-time workers will not have company-sponsored health care coverage starting next year."
http://abcnews.go.com/Business/wireStory/wal-mart-cuts-health-benefits-part-timers-26015112?utm_source=twitterfeed&utm_medium=twitter
30,000 Lose Health Care Coverage at Walmart
"Walmart Stores, the world's largest retailer and the nation's largest private employer, said on Tuesday that it would terminate health insurance coverage for about 30,000 part-time workers, joining a string of retailers that have rolled back benefits in response to the Affordable Care Act.
Starting on Jan. 1, Walmart will no longer offer insurance to employees working less than an average of 30 hours a week, a move the retailer said was in response to an unexpected rise in health care costs. "This year, the expenses were significant and led us to make some tough decisions," Sally Welborn, Walmart's senior vice president for global benefits, said in a blog post announcing the changes. The workers losing their coverage make up about 5 percent of the company's part-time work force of about 600,000, including in-store, logistics and corporate workers, said Brooke Buchanan, a company spokeswoman. Walmart did not disclose what percentage of the part-time work force would be left without coverage. Many part-time employees were never covered for a variety of reasons. Over all, Walmart employs about 1.3 million people in the United States, and provides health coverage to about 1.2 million workers and workers' family members, Ms. Buchanan said. In scaling back coverage for part-time employees, Walmart joins retailers including Home Depot, Target and Trader Joe's, which have dropped benefits in response to the Affordable Care Act, the health care overhaul enacted by the Obama administration. In 2011, Walmart eliminated health insurance for employees working fewer than 24 hours a week. The company said that the health law's introduction had prompted larger-than-expected numbers of employees to enroll in its health plans, driving up expenses. The retailer expects to spend an additional $500 million on health care costs in the United States this year, it said in a filing in August, far more than the $330 million increase it forecast in February. The Affordable Care Act, the most comprehensive overhaul of the nation's health care system in decades, requires most Americans to enroll in health insurance or face a tax penalty. From Jan. 1, 2015, it will require companies with 50 or more employees to offer health insurance coverage to employees working at least 30 hours a week, or pay a penalty.
Employees working less than that can apply for subsidies in new government-run insurance exchanges that opened last year. But some experts say that the exchanges make it easier for employers like Walmart to eliminate health care coverage for part-time workers. Walmart said that it would work with a health coverage specialist to guide workers through the process of finding alternative coverage. It also said that it would raise health insurance premiums in 2015. But it said that its premiums remained lower than the industry average, citing figures from the human resources consulting firm Aon Hewitt. Representatives at Aon Hewitt were not immediately available to confirm that."
http://www.nytimes.com/2014/10/08/business/30000-lose-health-care-coverage-at-walmart.html?partner=rss&emc=rss
WHITE HOUSE: OBAMACARE CRITICS DEMONSTRATING 'AMNESIA' ABOUT OLD HEALTH CARE SYSTEM
"Wal-Mart announced today that they would no longer provide health care for some part-time workers, according to Reuters, right before Obamacare mandates force companies to offer health insurance to employees who work at least 30 hours a week in 2015. Aboard Air Force One, one reporter asked White House Press Secretary Josh Earnest whether the news was an "unintended consequence" of the Affordable Care Act. "I think that people who reach that assessment are demonstrating a little bit of amnesia about what the health care market looked like prior to the passage of the Affordable Care Act," Earnest insisted, adding that "it was not at all uncommon" before Obamacare to read news reports of large companies cutting health care for part-time workers. Earnest said that thanks to Obamacare, those employees could now apply for health care from the government marketplace. In 2013, the Obama administration announced that they would delay the business mandate until 2015 — after the 2014 mid-term elections in November."
http://www.breitbart.com/Big-Government/2014/10/07/White-House-Obamacare-Critics-Demonstrating-Amnesia-About-Old-Health-Care-System
Study: Obamacare Will Reduce Employment By 'At Least 3 Percent'
"Employment disincentives contained in Obamacare will likely reduce the nationwide weekly employment rate by at least 3 percent, according to a study released by the Mercatus Center on Tuesday. The study, authored by University of Chicago economics professor Casey Mulligan, examines the potential consequences of several explicit and implicit Obamacare tax increases on weekly work hours and overall employment. "Three major provisions of the [Affordable Care Act] introduce incentives to change the workweek," Mulligan says, the most obvious of which is "the explicit penalty on assessable large employers that do not offer health insurance to their full-time employees." Under Obamacare, full-time employees are defined as those who work at least 30 hours per week, and assessable employers are those with at least 50 full-time-equivalent employees. The rationale behind this provision is that while the government provides subsidies through the Obamacare exchanges for individuals without employer-provided health insurance, "in effect, it claims them back by penalizing the employers." "Naturally," Mulligan says. "A penalty on full-time employment can be expected to lead to less full-time employment."
http://dailycaller.com/2014/10/07/study-obamacare-will-reduce-employment-by-at-least-3-percent/
It's Health Care Costs That Are Increasing Inequality; And Obamacare Will Make It Worse
http://www.forbes.com/sites/timworstall/2014/10/07/its-health-care-costs-that-are-increasing-inequality-and-obamacare-will-make-it-worse/
HEALTH LAW WAIVERS: TOO COMPLICATED TO CLAIM?
"Millions of Americans may qualify for waivers from the most unpopular part of President Barack Obama's health care overhaul. But getting that exemption could be an ordeal. Community groups are concerned about a convoluted process for waivers from the law's tax penalty on people who remain uninsured. Not everyone is complaining, however: Tax preparation companies are flagging it as a business opportunity. The law's requirement that Americans carry health insurance remains contentious. Waivers were designed to ease the impact. But while some exemptions seem simple, others will require math calculations. Some involve sending in the application – by mail – and supporting documents, such as copies of medical bills, police reports, obituaries, utility shut-off notices – even news articles. Consumers will have to dig up the documentation – it's not like filing the W-2s they get from employers. Two federal agencies have roles, each with its own waivers and time schedules. Some people will apply directly to the Internal Revenue Service when they file their 2014 tax returns next year. They'll use a new Form 8965. Others can start now and seek an exemption through HealthCare.gov. If it's approved, they'll get a number to put on their IRS form later on. It will all come to a head this tax-filing season."
http://hosted.ap.org/dynamic/stories/U/US_HEALTH_OVERHAUL_WAIVERS?SITE=AP&SECTION=HOME&TEMPLATE=DEFAULT&CTIME=2014-10-07-17-30-32
Admin Forces Insurers To Keep Quiet About HealthCare.gov Problems
"The Obama administration is letting health insurers test HealthCare.gov before its second launch in November, but it's forcing them to keep mum on the results, The Wall Street Journal reports.  The Centers for Medicare and Medicaid Services allowed insurance companies to begin testing on Tuesday, but issued a warning instructing them that the results of all tests are strictly between them and the federal government — and certainly not the media. CMS sent out an email Monday requiring "all testers to acknowledge the confidentiality of this process in order to access the testing environment." Insurers won't be allowed to "use, disclose, describe, post to a public form, or in any way share Test Data with any person or entity, including but not limited to the media." A CMS spokesman told the WSJ that it didn't require any such agreement last year, before HealthCare.gov's big flop. Insurance executives had some of the earliest reports that the federal Obamacare exchange wasn't ready to serve customers. Last year, the administration and insurers only put HealthCare.gov through limited testing before it launched after federal officials fell far behind schedule in building the exchange. This year's extended testing period is supposed to help avert the same problems the website faced last year."
http://dailycaller.com/2014/10/07/admin-forces-insurers-to-keep-quiet-about-healthcare-gov-problems/
As Obamacare Batters Device Makers, Lobby Snuggles With Hillary Clinton In Chicago
"Hillary Clinton, the front-runner for the Democratic party's nomination for President in 2016, is giving a speech at this week's annual meeting of the powerful Advanced Medical Technology Association, or AdvaMed, in her hometown as the lobby prepares to derail a tax key to funding the Affordable Care Act. The former U.S. Secretary of State, who has yet to officially declare her presidential candidacy, is also in Chicago to campaign for Illinois Gov. Pat Quinn, who is in a tight race with billionaire Republican Bruce Rauner as the incumbent gains momentum here.  During her visit, which has been kept under wraps until this week, Clinton has been given a prime spot during the three-day AdvaMed event, delivering a keynote at Wednesday's midday plenary session at Chicago's McCormick Place. Clinton's appearance comes during a period of anxiety for the medical device industry, which has failed thus far to derail or mitigate the impact of a tax on sales of medical devices. AdvaMed includes some of the biggest names in the industry such as Johnson & Johnson JNJ -2.36% (JNJ), Medtronic MDT -1.48% (MDT),  Stryker SYK -1.51% (SYK), 3M MMM -1.9% (MMM) and Abbott Laboratories (ABT). Sources close to AdvaMed don't expect Clinton to come out in favor of eliminating the medical device tax, but her appearance before the group is a key indicator the powerful industry is ready to spend money to derail the tax in the near future and build key bipartisan coalitions. AdvaMed wouldn't disclose what the group is paying Clinton for her speech. "AdvaMed has consistently and strongly opposes the $30 billion medical device tax because it harms job creation, deters medical innovation and increases the cost of health care," AdvaMed says in a position statement on its web site. "Congress should repeal it before it can do more damage to American innovation."
http://www.forbes.com/sites/brucejapsen/2014/10/07/as-obamacare-batters-device-makers-lobby-snuggles-with-hillary-in-chicago/
Ebola, Electronic Medical Records, and Epic Systems
Did a major Obama donor get preferential treatment and possibly risk a disaster?
"A Dallas hospital's bizarre bungle of the first U.S. case of Ebola leaves me wondering: Is someone covering up for a crony billionaire Obama donor and her controversy-plagued, taxpayer-subsidized electronic-medical-records company? Last week, Texas Health Presbyterian Hospital revealed in a statement that a procedural flaw in its online health-records system had led to potentially deadly miscommunication between nurses and doctors. The facility sent Ebola victim Thomas Duncan home despite his showing signs of the disease — only to admit him with worse symptoms three days later. Hospital officials, who came forward "in the interest of transparency," initially blamed work-flow and information-sharing problems for the botch. "Protocols were followed by both the physician and the nurses," the statement noted. "However, we have identified a flaw in the way the physician and nursing portions of our electronic health records interacted in this specific case." Mysteriously, after taking special care to get their facts straight before releasing the statement, the hospital backed off a day later. The very specific communications flaw in the medical-records software — which apparently had prevented some staff from accessing Duncan's travel history from Liberia — suddenly disappeared. What really happened? Here's what I can tell you for sure: Texas Health contracts with Epic Systems for its electronic-medical-records system — and the Dallas hospital isn't the only client that has complained about its costly information-sharing flaws and interoperability failures. Epic was founded by billionaire Judy Faulkner, a top Obama donor whose company is the dominant EMR player in the U.S. health-care market. As I reported last year, Epic employees donated nearly $1 million to political parties and candidates between 1995 and 2012 — 82 percent of it to Democrats. The company's top ten PAC recipients are all Democratic or left-wing outfits, from the Democratic Congressional Campaign Committee (nearly $230,000) to the DNC Services Corporation (nearly $175,000) and the America's Families First Action Fund super PAC ($150,000). Faulkner, an influential Obama campaign-finance bundler, served as an adviser to David Blumenthal. He's the White House health-information-technology guru in charge of dispensing the federal electronic-medical-records subsidies that Faulkner pushed President Obama to adopt. Faulkner also served on the same committee Blumenthal chaired. Cozy arrangement, that. Epic and other large firms lobbied aggressively for nearly $30 billion in federal subsidies for their companies under the 2009 Obama stimulus package. The law penalizes medical providers that fail to comply with the one-size-fits-all mandate. Obama claimed that the new rules would cut costs and reduce errors. But health-care analysts at the RAND Corporation admitted last year that their cost-savings predictions of $81 billion a year were vastly inflated. Epic has been the subject of rising industry and provider complaints about its antiquated closed-end system — so much so that when Texas Health released its first statement about the software glitch in the Ebola case, Jack Shaffer, a health-care IT guru and top official at KRM Associates, immediately snarked on Twitter: "Guess Epic can't share data even with itself!" Until recently, health-care providers say, the company stubbornly refused to share data with doctors and hospitals using alternative platforms. Now it charges exorbitant fees to enable the very kind of interoperability that the Obama EMR mandate was supposed to ensure. Another reality-check reminder: The inspector general of the U.S. Department of Health and Human Services reported last year that no one is actually verifying whether the transition from paper to electronic is improving patient outcomes and health services; no one is checking whether recipients of the EMR incentives are receiving money redundantly (e.g., raking in payments when they've already converted to electronic records); and no one is actually protecting private data from fraud, theft, or exploitation."
http://www.nationalreview.com/article/389817/ebola-electronic-medical-records-and-epic-systems-michelle-malkin
Obamacare adds inmates to Medicaid rolls
http://washingtonexaminer.com/obamacare-adds-inmates-to-medicaid-rolls/article/2554488?custom_click=rss
National Review SCOTUS Panel Splits on Whether Court Will Tackle Obamacare Next Term
http://www.nationalreview.com/corner/389783/national-review-scotus-panel-splits-whether-court-will-tackle-obamacare-next-term-nro
Halbig: How We Know The ACA Authorizes Tax Credits Only in Exchanges 'Established by the State'
http://www.forbes.com/sites/michaelcannon/2014/10/07/halbig-how-we-know-the-aca-authorizes-tax-credits-only-in-exchanges-established-by-the-state/
IMMIGRATION:
Julie Pace: Hispanics Have "A Little Less Enthusiasm" Because Of Obama's Immigration Delay
"JULIE PACE, AP: Colorado is such an interesting state, it has realy become the perfect battleground state, in presidential elections also in midterms. What you heard [Republican Senate candidate Cory] Gardner do is pick up on this Obama line about my policies being on the ballot. The reason that makes the Obama political team cringe is because its exactly the perfect counter to what Bill Clinton was trying to do, it says that if you are voting for Democrats you are voting for Barack Obama, you are voting for his policies. I think one of the interesting things to watch in Colorado is going to be hispanic turnout. There is a sense that the hispanic community has just a little bit less enthusiasm this time around, mostly because Obama is sitting on the sidelines on his executive actions on immigration that not only do the hispanic community believe in very strongly, but it would be a motivating factors to bring them to the ballot box to give the stamp of approval to Democrats."
http://www.realclearpolitics.com/video/2014/10/07/julie_pace_hispanics_have_a_little_less_enthusiasm_because_of_obamas_immigration_delay.html
DHS Taking Donations for Ports of Entry Infrastructure
"Department of Homeland Security officials are raising money to upgrade facilities at American ports of entry. "Through these donations CBP will ultimately be able to provide new and additional services at our ports of entry across the country," said Customs and Border Patrol Commissioner R. Gil Kerlikowske said of the program. "These donations allow us to better support the growing volumes of trade and travel that are vital to our economy." The Center for Immigration Studies noted that the upgrades are necessary. "Many of our land ports of entry are outmoded, deteriorating, and/or insecure; there are major environmental problems, like what do you do about all that carbon monoxide being generated by all those autos waiting to be inspected, particularly at the southern border," David North wrote Tuesday. "So, the administration is right, there are 'infrastructure needs.' But isn't that what tax funds are for?"
http://www.nationalreview.com/corner/389767/dhs-taking-donations-ports-entry-infrastructure-joel-gehrke
PRIEBUS: OPPOSING GUEST WORKERS 'GETTING IN THE WEEDS'
"RNC Chairman Reince Priebus argued that stating opposition to increased guest workers in a campaign ad was "getting in the weeds" in a discussion on the GOP's 2014 campaign strategy on Tuesday's "Laura Ingraham Show." When asked about the Republican Party opposing increased guest workers, he responded "I think at that point you're getting in the weeds," and that such a position couldn't be explained in a 30-second ad. Ingraham responded that "I could write that ad in my sleep." Preibus said that it was "100 percent right" that Republicans should attack Democrats on the economic impact of their immigration policies and that "you have to explain it and do exactly what you said, which is secure the border and uphold the law." He also agreed that "you need to be aggressive with this…I think that [Sen. Pat] Roberts (R-KS) and others shouldn't let the other side define them on something that isn't even accurate and you doing it by being specific. And you say, 'I am going to vote for and enforce the 2006 border fence that's clearly spell out in our platform that we are not going to fund sanctuary cities.'" Ingraham responded to Priebus' claim that "you need to make it very clear where you stand on securing the border, very clear where you stand on amnesty, and very clear that what you're being painted as isn't true and make a pledge to do the opposite" by arguing "defensive, vanilla, that's not going to win…at the end of the day [voters need to] know these guys, these Republicans they're not only not going to ram through stupid bill that would double the number of guest workers. They're actually going to be fighting for my middle class wages and they're going to be fighting for my future."
http://www.breitbart.com/Breitbart-TV/2014/10/07/Priebus-Opposing-Guest-Workers-Getting-in-the-Weeds
NIH OFFICIAL: THREAT OF EBOLA OUTBREAK DUE TO POROUS BORDER 'FAR-FETCHED'
"On Sunday, a top National Institute of Health official dismissed concerns that the United States' porous border makes the country more susceptible to an Ebola outbreak from illegal immigrants. On Fox News Sunday, host Chris Wallace asked Dr. Anthony Fauci, the director of the Allergy and Infectious Diseases Institutes at the National Institutes of Health, "What are the chances that illegal immigrants are going to come over our porous southern border with Ebola or the terrorists will purposely send someone here using Ebola as a bio-terror weapon?"
Fauci swiftly dismissed those concerns, responding, "I wouldn't be worrying about illegal immigrants coming from southern borders, when we have an issue right now with Ebola in West Africa. I mean, that's a hypothetical. That's very far-fetched." It may not be as far-fetched as Fauci is claiming, however. As Breitbart Texas has reported, leaked documents revealed that 71 illegal immigrants from countries impacted by Ebola have been detained at the U.S.-Mexico border this year."
http://www.breitbart.com/Big-Government/2014/10/06/NIH-Official-Claims-Threat-of-Ebola-Outbreak-Due-to-Porous-Border-Far-Fetched
Immigration Expert: Children Are Being Turned Back Without Due Process
"I recently met up with Carl Shusterman while I was in Los Angeles. He is a leading U.S. immigration attorney who publishes a well-known immigration newsletter. I had a few questions for him.
Andy Semotiuk: Carl, tell us a little bit about your thoughts on the Central American children migrating up to the U.S. border?
Carl Shusterman: I'm getting increasingly concerned about it. I feel the Central American children are being turned back without real due process.  They are being held in poor facilities, like the one in Artesia, New Mexico – just women and children who fled violence in Central America.  Unfortunately, the administration seems more concerned about sending them back than giving them due process.  They are being held without bond.  They should be able to apply for asylum and other relief, but they are not always able to do so. It's become personal for me. I've talked about it with two of my paralegals who are from El Salvador. I have decided to take one of them with me before the end of the year and go to Artesia to volunteer some time.  I feel this situation is becoming comparable to putting Japanese-Americans in the internment camps during World War II. I remember asking my parents about what they did back then to help the Japanese-Americans, not realizing that they weren't even on the West Coast at that time. Being immigration attorneys, I think we have some obligation to help these people. There are a lot of young lawyers out there volunteering their time but I would like to see some old-timers like me go out there also. Then for those attorneys who can't spare the time, they should consider donating money.  I am going to put a link in my October newsletter to enable people to donate money to help these volunteer attorneys do this work."
http://www.forbes.com/sites/andyjsemotiuk/2014/10/07/immigration-expert-children-are-being-turned-back-without-due-process/
TILLS CHALLENGES HAGAN IN DEBATE: 'WE NEED TO SEAL THE BORDER' GIVEN EBOLA, ISIS
"Republican state House Speaker Thom Tillis took President Obama's assertion that his "policies are on the ballot" this cycle and ran with it during a debate against incumbent Sen. Kay Hagan  (D-NC) Tuesday evening.  Stressing that Hagan voted with Obama "96 percent" of the time, Obama's name was at the tip of Tillis' tongue all evening. Hagan, meanwhile hit Tillis on the softer issues that appeal to her base, like education, women's pay, and student loans. In one of the debate's more notable moments, Tillis lit into Hagan on border security issues, linking immigration to the Ebola crisis and ISIS.  "Sen. Hagan has failed the people of North Carolina and the nation by not securing our border. Ladies and gentlemen we have an Ebola outbreak, we have bad actors who can come across the border. We need to seal the border and secure it. We need to make it very clear that blanket amnesty is not on the table and then we need to solve for the first time in decades the problem we have with immigration in this country," Tillis added.
On Ebola, Hagan expressed an openness to go along with Tillis' call for a travel ban on the countries dealing with Ebola outbreaks but as a piece of a larger strategy.   Although Tillis did not specifically criticize it, Hagan defended her vote for the Senate immigration bill last year, arguing that the legislation was bipartisan and "not amnesty," she added that she opposes executive actions on immigration reform. The hour-long debate was the second in the North Carolina U.S. Senate race and was moderated by ABC News' George Stephanopoulos. The debate, in one of the most consequential Senate races this year, occurred as Hagan holds a slight lead over Tillis in most polls.  While Tillis was eager to tie Hagan to Obama, she struggled a little to answer whether Obama's policies are on the ballot, eventually saying "Speaker Tillis wants to make this race about the president, this race is about who is going to represent North Carolina in the U.S. Senate," and stressing her moderate record.  "When you vote with the President 96 percent of the time, you're representing the president's policies, the policies that are going to be on the ballot in November," Tillis said. Stephanopoulos's questions touched on issues like the ISIS threat, education, Obamacare, Ebola, economy, and immigration."
http://www.breitbart.com/Big-Government/2014/10/07/Tillis-Attempts-to-Tie-Hagan-to-Obama-in-2nd-Debate
SCOTT BROWN: SENATE AMNESTY BILL LEADS TO MORE ILLEGAL IMMIGRATION
"Scott Brown, the GOP U.S. Senate nominee in New Hampshire, believes the Senate's "Gang of Eight" immigration bill would lead to more illegal immigration surging across the border, he said in a debate Monday night, according to Bloomberg Politics. "No, I would not have supported that bill, because it still did not address the one thing that is very important," Brown said when asked for his thoughts on the bill during the debate. "Whatever we do on these very important issues, I can't provide and continue to provide incentives rewarding that illegality by EBT cards, preferential housing. I did not believe the mechanisms in there were strong enough to address that very real issue. And I also believe that it dealt with the amnesty issue a little bit too leniently." Incumbent Democratic Sen. Jeanne Shaheen (D-NH), whom Brown is challenging, reaffirmed her support for the "Gang of Eight" bill—which she voted for in 2013. Shaheen said:
The way to make the border secure is to do some of the things that are in that legislation. It provides for additional border security — almost double the number of border agents — 700 miles of fence, more money for interdiction and surveillance efforts, that E-Verify system. And it would have also dealt with the 11 million people who are here illegally, because they would have gotten in line behind the people who were here legally. And it would have said they have to pay fines, they have to learn English, they have to pay their taxes in order to qualify to continue to be here. Brown's position in opposition to the bill puts Sen. Marco Rubio (R-FL) in a tough position on Tuesday, as Brown came out swinging against Rubio's signature legislation the night before Rubio headed up to New Hampshire to endorse and campaign for Brown."
http://www.breitbart.com/Big-Government/2014/10/07/Scott-Brown-Senate-Amnesty-Bill-Leads-To-More-Illegal-Immigration
MICHIGAN'S TERRI LYNN LAND SLAMS OBAMA ON ILLEGAL IMMIGRATION, ISLAMIC STATE
"Michigan GOP U.S. Senate nominee Terri Lynn Land called for the federal government to secure the U.S. border with Mexico and slammed President Barack Obama for failing to properly deal with Islamic State (ISIS) terrorists during an editorial board event with local news outlet MLive.com on Monday. "I'm a mom, I have two kids, and I'll tell you it hurts my heart with these children who have come across this border," Land said when asked about immigration reform and whether the U.S. government should allow illegal aliens to stay in the U.S. "President Obama has basically told them they could come here illegally," Land said of the children who illegally crossed the border as part of the border crisis. "He needs to let them know that that's not the way it works here. We need to get these children back to their parents and we need to put as much resources and time [as necessary] into making sure that happens. Now if some of these children are here under refugee status they're welcome to go through that process and we should make sure that happens, but we need to get these children back to their parents."
Land also called for the border to be secured. "I support securing the border," she said. "I think it's important that U.S. Border Patrol has the resources it needs for Border Patrol agents. We need to give them the highest tech equipment that they need in order to secure the border and we need to work on the fence at the border. So I think if we take all these things together we can have a secure border."
http://www.breitbart.com/Big-Government/2014/10/07/Michigan-s-Terri-Lynn-Land-Secure-The-Border-Obama-s-Leading-From-Behind-On-ISIS
LUIS 2016? AMNESTY ADVOCATES READYING 'DRAFT GUTIERREZ' MOVEMENT
"Luis Gutierrez 2016? It could happen.  Left-wing Latino activists are reportedly getting ready to launch a "Draft Gutierrez" movement to lure Rep. Gutierrez, the 10-term Democrat from Illinois who has been one of the most vocal proponents of massive amnesty legislation, into the presidential race if President Barack Obama does not go big enough on his executive amnesty.
"I'm not running for president," Gutierrez told ChicagoBusiness.com. But the outlet noted that "he repeatedly declined to say whether he might change his mind if the Chicagoan who now holds the job, Barack Obama, fails to deliver on his promise to enact significant national immigration reform in late fall, right after the Nov. 4 election." Emma Lozano, "a local activist who heads the group Centro Sin Fronteras," recently emailed supporters and "said her group plans to begin collecting signatures on draft-Gutierrez petitions on Nov. 4 and will act if the president does not deliver by Nov. 27." Saying she was "tired of being lied to" and "our community deserves respect," Lozano told ChicagoBusiness.com's Greg Hinz that, "If President Obama betrays us again, then let it be the final time. We will march and run our own Latino independent candidate. Join us in drafting Congressman Gutierrez." Doug Scofield, a "longtime Gutierrez confidant," told the outlet that Lozano "wouldn't be doing this if Luis didn't want her to." Liberal activists who do not trust Hillary Clinton on the issues may have another candidate to consider in Gutierrez, who could enter the presidential contest like Jesse Jackson did in the 1984, as Scofield noted. And Gutierrez would hold liberal politicians to account on amnesty legislation much like Sen. Jeff Sessions (R-AL), his ideological counterpart on amnesty, would on the right if he were to enter the GOP presidential field. During the debate over comprehensive amnesty legislation, Gutierrez emerged as the national leader of the pro-amnesty movement and has galvanized liberals, especially left-wing Hispanic activists and DREAMers, with his rhetoric and by confronting the Obama administration and Republicans. Gutierrez, who recently vowed to leave no illegal immigrant behind in pursuit of amnesty, reportedly demanded "interest" from the White House in the form of a broader executive amnesty when the White House asked Gutierrez and Hispanic leaders for "forbearance" for missing the "by the end of summer" deadline for executive amnesty. Obama has promised to enact an executive amnesty by the end of this year."
http://www.breitbart.com/Big-Government/2014/10/07/Luis-2016-Amnesty-Advocates-Readying-Draft-Gutierrez-Movement
Demographics, Hispanic Voters and the Midterms
http://www.realclearpolitics.com/2014/10/07/demographics_hispanic_voters_and_the_midterms_342790.html
Mexican Consulate comes to Wisconsin, ensures the Hispanic vote matters
http://badgerherald.com/news/2014/10/02/mexican-consulate-comes-to-wisconsin-ensures-the-hispanic-vote-matters/#.VDTb5r6RafR
SPENDING/BUDGET/ECONOMY:
IRS Warns Senate Tax Refunds Could Be Delayed
"There's another reason to be displeased with congressional gridlock. IRS Commissioner John A. Koskinen is warning Congress that passing tax legislation reviving expired tax breaks — known as tax extenders — in December or later could delay refunds for millions. And if the legislation is passed retroactively in 2015, it could force millions to file amended tax returns, he warned in letters to top lawmakers. He urged them to pass the legislation by the end of November. Senate Finance Chairman Ron Wyden, D-Ore., seized on the letter Tuesday to push for swift passage of his two-year tax package known as the EXPIRE Act. The Finance Committee passed the package in April but it stalled on the floor in May after Finance Committee ranking member Orrin G. Hatch, R-Utah, sought to attach a provision repealing the medical device tax, which helps fund the Affordable Care Act. "It has been over six months since the Finance Committee passed the EXPIRE Act with strong bipartisan support," Wyden said. "As the 2015 filing season begins to loom large, it is more urgent than ever that Congress moves in a decisive and bipartisan way to renew expired tax provisions that will give taxpayers the certainty they need to plan their finances." The House voted in June to make permanent Section 1 of the tax breaks, 179 expensing. The change allows small businesses to get their entire depreciation deduction in one year, rather than taking it a little at a time over the term of an asset's useful life — which can be up to 39 years. Since the extenders proposal was derailed on the Senate floor, supporters argue its best hopes of passage lies in the lame duck, which is set to begin Nov. 12 in the Senate. "As the economy begins to show signs of strength, uncertainty from the federal tax code is the last thing American businesses and families need as they look to grow and invest," Wyden said. "Congress needs to act swiftly on these important tax provisions so it can get to work on a comprehensive overhaul of the tax code and lift the fog of uncertainty from taxpayers."
http://blogs.rollcall.com/wgdb/irs-tax-refunds-delayed-ron-wyden/?dcz=
IRS could delay tax-filing season again
"The Internal Revenue Service is warning it might have to delay tax-filing season — and refunds — again if Congress doesn't act soon on expiring tax provisions. IRS Commissioner John Koskinen warned in a letter to Senate Finance Committee Chairman Ron Wyden dated Monday that "uncertainty" over the fate of more than 50 expiring tax provisions known as "extenders" could "force the IRS to postpone the opening of the 2015 tax filing season and delay the processing of tax refunds for millions of taxpayers" if Congress doesn't act before the end of November. Wyden responded to the letter with a statement that "uncertainty from the federal tax code is the last thing American businesses and families need as they look to grow and invest. Congress needs to act swiftly on these important tax provisions so it can get to work on a comprehensive overhaul of the tax code and lift the fog of uncertainty from taxpayers."
http://washingtonexaminer.com/irs-could-delay-tax-filing-season-again/article/2554513?custom_click=rss
Help wanted, but we're not hiring
"Unemployment reports are complicated, and it really takes an extra two months to process all the data and nail the figures down – that's why significant "adjustments" to the last two reports are so often announced by the Bureau of Labor Statistics when each monthly report is issued.  Naturally, the media completely lost interest in the nuances of unemployment reports when its primary mission became spinning Barack Obama's awful economy for years on end.  The reason most people are familiar with the derogatory term "burger-flipper job" is because the press made a huge deal about diving deep into solid Bush-era job reports and hunting for dark clouds among the silver lining… but these days they can scarcely be bothered to mention that a major, and often the sole, reason for the headline unemployment rate holding steady or dipping slightly is because huge numbers of job-seekers gave up and abandoned the workforce entirely.
They also cheerfully report job-creation numbers without mentioning that a large percentage of them are part-time jobs, often producing net "positive" job creation in a month when full-time jobs were lost.  That's what I've called The Greatest Story Never Told since 2009, the steady conversion of America into a part-time workforce, which is extremely desirable for the Left, since it produces their idea of the model citizen: Takers who are also Makers.  That is, people who work hard for a living, but still require significant government assistance (including the imposition of a higher minimum wage) to make ends meet.  Only by creating a large number of hybrid Taker/Makers can the Left's long-term project of subduing their great enemy, the Middle Class, be completed.   Today's announcement that Wal-Mart, the biggest employer in America, is cancelling health insurance for its part-time employees could be bad political news for Democrats, but it's sweet music to the ears of the con artists who inflicted ObamaCare on us.  This is by design.  Millions of people will be shoveled into the public exchanges, where they can be made more fully dependent on government; the insolvency of those exchanges will lead to calls for more taxes and spending; when the whole rickety corporatist system collapses, the single-payer health care socialists will be standing by, ready to take over health care forever.
And then you've got the perpetual media confusion between "job openings" and actual hiring as a measure of the labor market.  This should not be a difficult distinction to make, since having job openings doesn't count for much if the company is not actively seeking to fill them.  A post today at ZeroHedge notes that the supposedly encouraging September report, which is being spun hard as good news to pick up sagging Democrat poll numbers ahead of the midterm election, obscures a growing gap between job openings and hiring:"
http://www.breitbart.com/InstaBlog/2014/10/07/Help-wanted-but-we-re-not-hiring
Faith In Obama's Economic Leadership Hits All-Time Low
"Faith in President Obama's ability to handle the economy is at an all-time low, according to a new CNBC poll. Last year 33 percent of Americans said in a CNBC poll they are "extremely or quite confident" in the president's economic policies, but this year that number fell 9 points to 24 percent in a new poll — the lowest of Obama's presidency. Unemployment has hit a new low of 5.9 percent and 248,000 jobs were created in September. The president recently boasted the country is better off than it was when he took office by "every economic measure." And those polled who rated the economy as "good or excellent" rose three points this year, CNBC reports.  But 44 percent of Americans said they have no confidence at all in the president's economic policies, including a majority of every demographic group polled. And only 45 percent of Democrats polled expressed confidence in his economic policies."
http://dailycaller.com/2014/10/07/faith-in-obamas-economic-leadership-hits-all-time-low/
75% OF AMERICANS DON'T TRUST OBAMA ON ECONOMY
"A new survey released by CNBC reports just 24% of Americans are confident in the President's economic leadership. Support for Obama's economic leadership, moreover, is 15 points lower than it was in August 2010, just a few months before the GOP wave swept through Congress. Obama's low marks comes even as the poll found a slight increase in American's optimism about the economy.  Last week, Fox News analyst Juan Williams suggested that the "improving" economy could bolster Obama and the Democrats in the upcoming midterm elections. The CNBC survey should put that notion to rest. Just 45% of Democrats report they are confident in Obama's economic policies.  The CNBC survey did find Americans slightly more optimist about the economic outlook. That optimism is graded on a very steep curve, however. The number of Americans rating the economy as "fair" or "poor" dropped 5 points, to 79%. Those rating the economy "excellent" or "good" rose 3 points, up to only 18%.  Almost every day, new economic data is sliced and parsed by analysts and pundits for clues about the direction of the economy. At times, it doesn't seem far off deliberations over entrails at Delphi millennia ago. The economy is not, however, a cold math equation. People feel it everyday. At best, the economy is flat, with no obvious prospects for improvement."
http://www.breitbart.com/Big-Government/2014/10/07/75-Americans-Dont-Trust-Obama-on-Economy
Reality Check: CNBC Poll Shows Confidence In Obama On Economy Sinks To New Low
http://townhall.com/news/around-the-web/2014/10/07/reality-check-cnbc-poll-shows-confidence-in-obama-on-economy-sinks-to-new-low-n1901869
What's Wrong with the American Economy?
http://www.commentarymagazine.com/2014/10/06/whats-wrong-with-the-american-economy/
Joe Biden's Bad Math on Minimum Wage Increase Is Off by Whopping 3,100 Percent
"The Los Angeles City Council has just proposed a substantial increase in that city's minimum wage from $9-per-hour to $13.25-per-hour. Supporting the initiative, Vice President Joe Biden visited the L.A. Baking Company in Los Angeles on Tuesday and spoke about raising the minimum wage, not just in Los Angeles, but also across the country. However, during the vice president's remarks, he made a very large mistake in explaining the impact that increasing the minimum wage would have. According to Biden, raising the minimum wage nationally to $10.10-per-hour would move 28 million people "out of poverty." This statement contradicts the non-partisan Congressional Budget Office (CBO) statement on the effects of a minimum wage increase. The CBO report issued earlier this year was quite clear on what would happen by gradually raising the minimum wage to $10.10-per-hour. Real income would increase, on net, by $5 billion for families whose income will be below the poverty threshold under current law, boosting their average family income by about 3 percent and moving about 900,000 people, on net, above the poverty threshold (out of the roughly 45 million people who are projected to be below that threshold under current law). Biden's math was off by roughly 3,100 percent, according to Grabien."
http://www.theblaze.com/stories/2014/10/07/joe-bidens-bad-math-on-minimum-wage-increase-is-off-by-whopping-3200-percent/
Obama Administration's New Teacher Equity Plan Will Not Improve Access to Good Teachers
"We can all agree that all students should have access to top-notch teachers. But the approach the Obama administration is taking is unlikely to lead to this. Last Wednesday, the Department of Education's Office for Civil Rights sent 14,000 school districts a 'Dear Colleague' letter outlining administration guidance on resource equity—ensuring resources and good teachers are as available to underprivileged children as to others—and other education policies. The 37-page letter, "breathtaking in its scope," as Roger Clegg wrote at National Review Online, noting that the Obama administration will be looking at funding disparities both within school districts and between them with a focus on access to effective teachers. Although states already are required to have teacher equity plans under No Child Left Behind, the administration's teacher equity proposal from July requires states to revisit NCLB's Title I requirements by April 15, 2015."
http://cnsnews.com/commentary/brittany-corona/obama-administration-s-new-teacher-equity-plan-will-not-improve-access
Minimum Wage and Overtime Protections Are Delayed for Home-Care Workers
"With numerous states pushing for a delay, the Obama administration announced Tuesday that it would put off enforcement of its plan to extend minimum-wage and overtime protections to the nation's nearly two million home-care workers. A year ago, the Labor Department announced that the wage protections would take effect nationwide Jan. 1, 2015, but the department said Tuesday that it would not enforce the rule for six months — from Jan. 1 to June 30. For the second six months of the year, the department said, it would "exercise its discretion" in whether to bring enforcement actions against any employers that decline to pay minimum wage or overtime. Under the new rule, home-care workers would have to receive the federal minimum wage of $7.25 an hour and time and a half when they work more than 40 hours a week. Numerous states, already facing budget strains, complained to the Obama administration about the cost."
http://www.nytimes.com/2014/10/08/business/minimum-wage-and-overtime-protections-are-delayed-for-home-care-workers.html?partner=rss&emc=rss
Taxpayers spend $157m for union work
"Taxpayers spent $157 million in fiscal 2012 for federal workers to not do their jobs. Instead, those federal employees spent a total of 3.4 million hours doing work for their labor unions. That's up about 1 percent to $1.6 million and 44,000 hours from the previous year. That's according to an annual report, released Tuesday, by the Office of Personnel Management that tracks the use of "official time" — bureaucrat-speak for work time given to federal workers who also hold union leadership positions so they can engage in contract negotiations, workplace grievances and any other labor-related activity. While on official time, those workers are still paid for their regular government jobs. So taxpayers are effectively paying them to work for their unions."
http://washingtonexaminer.com/taxpayers-spend-157m-for-union-work/article/2554498?custom_click=rss
Senate debates focus on Obama, economy
http://cnsnews.com/news/article/senate-debates-focus-obama-economy
Burdened with Record Amount of Debt, Graduates Delay Marriage
http://www.nbcnews.com/business/personal-finance/burdened-record-amount-debt-graduates-delay-marriage-n219371
MISC.:
Anti-Obamacare Filmmaker Latest To Be Slapped With IRS Audit
"The producer of an anti-Obamacare movie announced Tuesday he's the latest conservative hit with an Internal Revenue Service audit, the Washington Times reports. Logan Clements, who produced the movie "Sick and Sicker: ObamaCare Canadian Style," said this is the first time he's attracted IRS attention. "I had never been audited before I made this movie," Clements said, arguing that the chances of him being chosen for an audit are incredibly small. "There seems to be a pattern here." As with any IRS audit, Clements is reportedly faced with a laundry list of demands from the tax agency, including "a detailed description of all transactions related to all prior year returns and supporting documentation." As Lois Lerner continues to battle congressional investigations into IRS targeting of conservatives, Clements is extremely suspicious about the motivations behind his audit. In a YouTube video decrying his audit, Clements noted that Breitbart News is now the subject of an IRS audit, and conservative filmmaker Dinesh D'Souza was prosecuted on campaign finance charges."
http://dailycaller.com/2014/10/07/anti-obamacare-filmmaker-latest-to-be-slapped-with-irs-audit/
Lawmakers Scrap Plan To Name Beach After Obama, Citing Public Complaints
"A plan to re-name a Hawaii beach park after President Barack Obama has been thwarted by complaints from members of a local Hawaii community. Honolulu city councilmen Stanley Chang and Ernie Martin, the council's chairman, said Tuesday they will no longer pursue their goal of re-naming Oahu's Sandy Beach Park to "President Barack Obama Sandy Beach Park." Why? "Martin says in a statement that he heard historic and cultural sensitivity concerns from the community about the name change," according to the Associated Press. Martin reportedly left the door open to naming something else after Obama. The Sandy Beach Park incident was the second failed attempt by lawmakers to name something after Obama in one of the places where he lived before becoming president."
http://dailycaller.com/2014/10/07/lawmakers-scrap-plan-to-name-beach-after-obama-citing-public-complaints/
What's the top issue for midterm election voters?
"A month ahead of the midterm elections, voters choose the economy (34 percent) as the most important issue that will decide their vote for Congress. Health care comes in second (17 percent), closely followed by terrorism (16 percent). Both Republicans and Democrats choose the economy as the top issue."
http://www.cbsnews.com/news/what-is-the-top-issue-for-midterm-election-voters/
Senate control may be undecided for weeks after election
"An unusual convergence this year of tight races, likely runoffs, a surging independent candidate and a potential push for party switchers suggest that the 2014 battle for U.S. Senate control may continue weeks after Election Day. "Any one of (these variables) could delay the outcome of the Senate for days, weeks, months maybe," said Kyle Kondik, with the University of Virginia Center for Politics. Democrats control the Senate 55-45 (two independent senators caucus with the Democrats); Republicans need a net gain of six seats to win control outright because, in a 50-50 Senate, the tie is broken by Vice President Biden."
http://www.usatoday.com/story/news/politics/2014/10/07/senate-control-delay/16858721/
Obama and the legacy of Hopenchange you just can't feel
http://hotair.com/archives/2014/10/07/obama-and-the-legacy-of-hopenchange-you-just-cant-feel/
Democrats will pay the price for Obama in November
"Democrats are panicking, and rightly so. Going into the November congressional elections, voter opposition to Obama is worse than it was for George W. Bush and for Bill Clinton at their respective six-year marks, and Democrats can't unyoke themselves from him. It's not just that Gallup's latest polls show Obama's policies are unpopular but that voters are planning to make a statement to that effect in November. Since 1998, Gallup has included a question to determine whether the voters are intending to use their vote to "send a message" that they either support or oppose the sitting president. Gallup found that 32 percent of voters want their vote to communicate their opposition to Obama, whereas only 20 percent want it to reflect their support for him. This is the highest such "no vote" for a sitting president in the past 16 years. There is good reason for these poll responses. They are based not on personal animus but on the fact that Democrats have wholly supported President Obama throughout and that a vote for them will mean a vote for continuing with Obama's agenda, his lack of leadership and incompetence on both the domestic front and the foreign front, and his general untrustworthiness. Americans can't help but notice that Obama has consistently placed his ideology and political interests above the national interests and routinely resorted to partisan sniping and scapegoating instead of accepting responsibility (and accountability) for his decisions and considering a change of course. More disturbingly, voters must notice that Obama's words are increasingly unreliable and that he expects them to believe his version of reality over the reality itself."
http://washingtonexaminer.com/democrats-will-pay-the-price-for-obama-in-november/article/2554485
Ed Schultz: Why Don't Those Stupid Middle Americans Like Obama? [VIDEO]
"In the lead-up to the 2014 midterm elections, many Democratic candidates in red states have been distancing themselves from an unpopular President Barack Obama. But MSNBC host Ed Schultz just can't understand why all the proles in Middle America don't like Obama after all of the awesome things he's given them. "Why is it in the middle of the country that President Obama has a problem?" he asked North Dakota radio host Joel Heitkamp on his show Tuesday. To no one's surprise, he immediately added, "Is it race?" "Look at the job numbers, look at the healthcare, look at the positive things that have happened, we came out of the greatest recession: Why doesn't that play in the middle of the country?" Heitkamp, shockingly enough, didn't feel like smearing millions of Americans as either clueless or racist. Instead, he faulted Obama for not visiting states like North Dakota as often as he should."
http://dailycaller.com/2014/10/07/ed-schultz-why-dont-those-stupid-middle-americans-like-obama-video/
Michelle Obama tells students to use Election Day for first date: 'Trust me, they'll be impressed'
"At a rally for Wisconsin gubernatorial candidate Mary Burke, the first lady urged volunteers to help get people to the polls on Election Day to defeat Republican Gov. Scott Walker. "Bring that cute guy or girl you have that crush on — that's a good reason to connect," she said in the liberal college town of Madison. "Just a tip! Trust me, they'll be impressed."
http://washingtonexaminer.com/michelle-obama-tells-students-to-use-election-day-for-first-date-trust-me-theyll-be-impressed/article/2554515?custom_click=rss
Obama Does 56th Fundraiser of 2014
http://www.nationalreview.com/corner/389796/obama-does-56th-fundraiser-2014-joel-gehrke
Jimmy Kimmel Asks Americans, 'Who Is Joe Biden?' Try Not to Wet Your Pants at the Answers
http://www.theblaze.com/stories/2014/10/07/jimmy-kimmel-asks-americans-who-is-joe-biden-try-not-to-wet-your-pants-at-the-answers/
Senate Dem Draws a Blank When Asked about Obama's Ebola Policy
"Senator Mark Pryor (D., Ark.) struggled badly when asked if President Obama is handling the Ebola crisis properly, letting out a long "um" before deciding that "it's hard to know" the answer, even though his Senate campaign has attacked Representative Tom Cotton (R., Ark.) on the issue. "My impression is that we have people over there both from CDC and other medical-type people, and even some engineers to try to build, you know, medical facilities — that's what they need over there, they need the medical infrastructure," Pryor told NBC's Kasie Hunt. Cotton, who wants Obama to suspend flights from Ebola-affected countries due to a concern that terrorists would send infected people to the United States, seized on Pryor's struggle with the question. "Tom Cotton has taken a serious, measured response to the Ebola crisis, joining Arkansas's other three Congressmen last week in sending a letter to President Obama that calls for common-sense measures to step up our country's preparedness against the Ebola outbreak," spokesman David Ray says. "Serious times demand serious leaders, and that's not what Arkansans are getting from Senator Pryor." This isn't the first time Pryor has struggled with an apparent softball of a question from Hunt. In March, he couldn't answer a question about Cotton's military service without a gaffe."
http://www.nationalreview.com/corner/389724/senate-dem-draws-blank-when-asked-about-obamas-ebola-policy-joel-gehrke
Senate GOP campaign cancels ads in Michigan race
"The Senate Republicans' campaign arm is canceling planned TV ads for the final two weeks of Michigan's race, a sign that the party is turning its focus to other states in its drive for the Senate majority. The National Republican Senatorial Committee pulled $950,000 in ads for the weeks of Oct. 21 and Oct. 28, according to a political operative who tracks ad spending. Democratic U.S. Rep. Gary Peters has consistently led former Secretary of State Terri Lynn Land, a Republican, in most polling. Some other outside groups, too, previously bailed on Michigan, further suggesting it has fallen out of reach for Land."
http://www.businessweek.com/ap/2014-10-07/gop-cancels-spending-in-michigan-senate-race
NC THIRD PARTY SENATE CANDIDATE SAYS HE'S NO 'SPOILER,' EXPERTS SAY CHANCE IS REAL
"Sean Haugh, the pizza deliveryman Libertarian party candidate in North Carolina who is polling as high as 7 percent in a critical Senate race, dismisses charges that he will be a "spoiler" candidate, taking enough votes from GOP challenger Thom Tillis to keep incumbent Democratic Rep. Kay Hagan in office. "I don't really give much credence to the spoiler theory, the way I look at it is that I am giving an alternative to people all across the political spectrum who are tired of corporate special interests controlling our government," Haugh said in an interview with Breitbart News. "If I weren't in the race I just think a lot of people would skip it and not vote at all," he said, adding that he expects to win. Experts, though, say the possibility is real that Haugh, whose idiosyncratic views include supporting  open borders and stopping all war, could sway the contest."
http://www.breitbart.com/Big-Government/2014/10/06/NC-Third-Party-Senate-Candidate-Says-He-s-No-Spoiler-Experts-Say-Not-So-Fast
Fioretti Poll: Emanuel Less Popular Than Eisenhower Traffic
http://chicago.cbslocal.com/2014/10/07/fioretti-poll-emanuel-less-popular-than-eisenhower-traffic/
OBAMA FAILS TO PROTECT US, AGAIN
"Of all the examples of incompetence and failure to protect Americans that the Obama Administration has displayed, its failure to keep Ebola out of our country may be the worst. Obama's number-one job is to keep dangerous people from coming into America, and he has flunked the test. Ebola is a particularly horrible disease. Infected patients face a death rate of 25 to 90 percent. Long ago, our country designated Ellis Island as a place where people could be held until we decided whether or not to let them in. Disease is one of the major reasons why, over the years, thousands of people have been denied entry and returned to wherever they came from. Ellis Island was a facility with immigration inspectors and public health officials who screened out aliens who might have a disease that posed a health risk to Americans. Just because the alien reached Ellis Island was no guarantee of being admitted to the U.S. Ellis Island inspection was thorough. Anyone suspected of having been exposed to Ebola, or who comes from a country where Ebola is a problem, should be denied entry. But Obama's priority is apparently not protecting the safety of Americans. Remember, his proclaimed goal is the fundamental transformation of the United States to make us more like other countries, and in 2010, the Obama Administration scrapped regulations that might have prevented Ebola from entering the U.S. We thank Louisiana Governor Bobby Jindal for calling on Obama to "stop accepting flights from countries that are Ebola stricken." Good for Jindal; that's the kind of leadership we expect from a President. Obama already has authority under the law to deny entry to diseased applicants. Rep. Ted Poe (R-TX) called on Obama to invoke this law immediately in order "to ensure Americans are not exposed to this deadly disease."
The response of Obama's Director of the Centers for Disease Control shows what's wrong with the current administration. Director Tom Frieden said the only way to eliminate Americans' risk to Ebola is to stop the virus "at the source" in Africa. No, that's not the only way. The best, surest and cheapest way is to make sure that visitors from Ebola-infected countries don't step off a plane in the United States. It will be very costly, both in dollars and American lives, to try to eradicate diseases in war-torn areas of the world hostile to the United States. The World Health Organization reported last week that more than 3,400 people have died from among a total of nearly 7,500 people infected with Ebola in West Africa, with casualties increasing rapidly.
Nobody elected Obama to clean up Africa. His job is to stop Ebola from coming into the United States and infecting Americans with this fatal disease. The lack of a sensible screening procedure by Obama resulted in the need to quarantine an entire plane, filled with passengers, at Newark last Saturday. A passenger originally from Liberia had vomited, a symptom of Ebola (and, of course, of countless other ailments), all passengers were then ordered to remain in their seats for nearly two hours after the plane landed, and held for another two hours after they deplaned. Passengers subsequently complained about how poorly government officials handled the incident."
http://www.breitbart.com/Big-Government/2014/10/07/Obama-Fails-to-Protect-Us-Again
WHITE HOUSE TO START WORKING ON EBOLA PLAN 10 MONTHS AFTER FIRST CASE
"The White House has decided that now is the time to start "working on protocols" to prevent the spread of Ebola into the United States. President Obama demanded action from the international community on Monday, stating, "We have not seen other countries step up as aggressively as they need to." However, he also revealed that the United States is "working on protocols to do additional passenger screening, both at the source (in West Africa) and here in the United States," USA Today reported. Obama did not seem too worried, however, as he on Monday and in other public appearances has repeatedly said that the chances of a widespread Ebola outbreak in the US is "extremely low." On Tuesday, the US officials announced that airports are going to start screening passengers for symptoms of Ebola. Some have questioned whether the aforementioned screening tactic could succeed, being that the incubation period from time of infection can be as long as three weeks. Why the United States decided that now was the time to start working on a plan, when the first case of the new Ebola strain was documented on December 28, 2013, remains unclear."
http://www.breitbart.com/Big-Peace/2014/10/07/White-House-To-Start-Working-On-Ebola-Plan-10-Months-After-First-Case
Panetta: Obama needs to 'develop the will to get into the ring and fight' ISIS
http://www.foxnews.com/politics/2014/10/08/panetta-obama-needs-to-develop-will-to-get-into-ring-and-fight-isis/
U.S. TROOPS IN AFRICA MAY COME IN CONTACT WITH EBOLA PATIENTS
http://www.breitbart.com/Big-Peace/2014/10/07/US-troops-in-Africa-could-stay-a-year-in-Ebola-mission
Some Ebola experts worry virus may spread more easily than assumed
http://www.latimes.com/nation/la-na-ebola-questions-20141007-story.html#page=1
CLEANUP OF TEXAS EBOLA PATIENT'S APARTMENT COULD COST WELL OVER $100K
"The cost of cleaning the apartment where Texas' Ebola Patient Thomas Eric Duncan lived could cost Texas taxpayers well over $100,000. The cleanup of the apartment began on Friday morning and continued throughout the weekend. Dallas County Judge Clay Jenkins told reporters in a Friday evening press conference the cost he then estimated at $65,000 would be paid for by the State of Texas. Breitbart Texas spoke on the phone with Clean Guys Environmental, the cleaning company contracted to decontaminate the apartment on Tuesday morning. "The $65,000 cost Jenkins referred to was phase one of the cleaning project," said Clean Guys Environmental Vice-President Brad Smith. "The final cost of the project could double that."
http://www.breitbart.com/Breitbart-Texas/2014/10/08/Cleanup-of-Texas-Ebola-Patients-Apartment-Could-Cost-Well-Over-100K
Conn. Health Commissioner Granted Quarantine Power
http://www.boston.com/health/2014/10/07/state-health-commissioner-granted-quarantine-power/CXKFq8DmBwtcefYp4qQGNN/story.html
PANETTA: OBAMA TOO WEAK ON RUSSIA
http://www.breitbart.com/Breitbart-TV/2014/10/07/Panetta-Obama-Too-Weak-on-Russia
PANETTA: OBAMA HAS GIVEN UP
"Tuesday on MSNBC's "Andrea Mitchell Reports," former Defense Secretary Leon Panetta declared President Barack Obama's approach to be like a law professor, however without the aspect of rolling up his sleeves and to get the job done. Instead he suggested Obama has given up. Panetta said, "He [Obama] approaches things like a law professor in presenting a logic of his position. There is nothing wrong with that. We want to have a president who thinks through the issues. My experience in Washington is that logic alone doesn't work. Once you lay out a position, you are going to roll up your sleeves and you have to fight to get it done. That is key in Washington. In order for presidents to succeed, they cannot just — when they run into problems, step back and give up." "There is a feeling and I have a feeling that the leadership and the president have given up on the big issues facing this country whether it's immigration or a budget deal or infrastructure funding or trade or energy. there is a sense that you can't deal with that. This country needs that. They can't give up."
http://www.breitbart.com/Breitbart-TV/2014/10/07/Panetta-Obama-Has-Given-Up
ISIS Graffiti Is Cropping Up in Washington, D.C.
http://nymag.com/daily/intelligencer/2014/10/isis-graffiti-is-cropping-up-in-washington-dc.html