News Briefing for Wednesday, October 29, 2014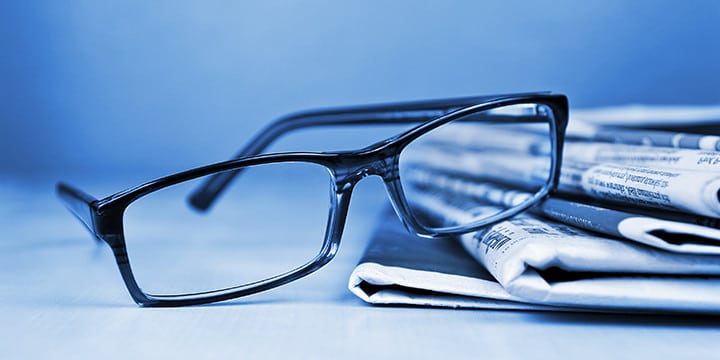 HEALTHCARE:
Obamacare sends health premiums skyrocketing by as much as 78 percent
Covering pre-existing conditions and 'essential benefits' raising insurance plan costs
"The Affordable Care Act was supposed to make health care more affordable, but a newly released study of insurance policies before and after Obamacare shows that average premiums have skyrocketed, for some groups by as much as 78 percent. Average insurance premiums in the sought-after 23-year-old demographic rose most dramatically, with men in that age group seeing an average 78.2 percent price increase before factoring in government subsidies, and women having their premiums rise 44.9 percent, according to a report by HealthPocket scheduled for release Wednesday. The study, which was shared Tuesday with The Washington Times, examined average health insurance premiums before the implementation of Obamacare in 2013 and then afterward in 2014. The research focused on people of three ages — 23, 30 and 63 — using data for nonsmoking men and women with no spouses or children. The premium increases for 30-year-olds were almost as high as for 23-year-olds — 73.4 percent for men and 35.1 percent for women — said the study, titled "Without Subsidies Women & Men, Old & Young Average Higher Monthly Premiums with Obamacare." "It's very eye-opening in terms of the transformation occurring within the individual health insurance market," said Kev Coleman, head of research and data at HealthPocket, a nonpartisan, independently managed subsidiary of Health Insurance Innovations in Sunnyvale, California."
http://www.washingtontimes.com/news/2014/oct/28/obamacare-sends-health-premiums-skyrocketing-by-as/
ObamaCare 7.3 Mil Enrollment? State Data Cast Doubt
"The Obama administration's tally of 7.3 million paid enrollees in ObamaCare exchange plans as of mid-August increasingly looks like an artificial peak that hasn't been sustained. The most telling data point since the Department of Health and Human Services announced exchange membership last month comes from California, where the 1.4 million sign-ups as of mid-April have dwindled to just over 1.1 million paying customers — a drop of 20.3%. That decline is on the same scale as in Florida, where insurer rate filings in June showed 763,000 exchange plan members, down 22.5% from the 984,000 sign-ups reported by HHS. California and Florida have seen their combined reported membership drop by 506,000. If enrollment were still holding at 7.3 million, the combined 5.6 million sign-ups in every other state and D.C. through mid-April could have only dropped by about 200,000, or 3.8%. Could California and Florida be such outliers? That doesn't appear to be the case based on the data available from a handful of states and one big insurer. There is a possible explanation for why the HHS ObamaCare enrollment tally could have been accurate as of August, but somewhat overstated in September. Due to the law's 90-day grace period, those who last paid premiums for May could still have been deemed covered by the state exchanges as of mid-August. So the HHS tally incorporated paying members who signed up after the end of open enrollment, but didn't exclude some members who stopped paying. The next-biggest state with useful data is Washington, and its current tally has seen a bigger drop vs. open-enrollment sign-ups than Florida and California. Washington is the only state that culled unpaid sign-ups from its reporting to HHS. Still, its current enrollment of 147,000 is off more than 10% from the official tally of 164,000 as of mid-April."
http://news.investors.com/politics-obamacare/102814-723923-obamacare-enrollment-falls-in-california-florida.htm?ven=rss&utm_source=feedburner&utm_medium=feed&utm_campaign=Feed:%20PoliticRss%20(Politic%20RSS)
House Subpoenas Former Top White House Tech Official Over HealthCare.gov Security
"A House committee still struggling to get information about HealthCare.gov's security out of the Obama administration has subpoenaed the White House's former top tech official, Todd Park. Formerly the U.S. Chief Technology Officer, Park was President Obama's top technological adviser during HealthCare.gov's launch last fall. Now the House Committee on Science, Space, and Technology wants Park to testify about his role in overseeing Healthcare.gov, especially its security features. Park has testified to Congress about the website before, claiming that he wasn't particularly involved before the botched launch. He told the House Committee on Oversight and Government Reform that he didn't have "detailed knowledge" of HealthCare.gov before its not-so-grand opening Oct. 1, 2013, and that he was "not even familiar with the development and testing regimen that happened prior to October 1." But the committee published a staff report Tuesday which includes documents that suggest Park had a more extensive role with HealthCare.gov's development than he led the Oversight Committee to believe. Park "communicated regularly" with federal officials and contractors working on the Obamacare website and co-chaired a steering committee on information technology in the exchanges, which oversaw security protocols while contractors were building HealthCare.gov. "Given the emails provided to Congress by [the Department of Health and Human Services], it appears that Mr. Park purposefully and willfully misrepresented his role and responsibilities with the HealthCare.gov website," the report states. The subpoena requires Park to testify to the committee on Nov. 19; the committee's already subpoenaed the White House for any documents that concern Park's efforts to help build HealthCare.gov. It's another attempt for the committee to get access to Park, who was scheduled to brief the oversight subcommittee in September."
http://dailycaller.com/2014/10/28/house-subpoenas-former-top-white-house-tech-official-over-healthcare-gov-security/
McConnell: Obamacare Repeal Will Take 60 Votes (Updated)
"Senate Minority Leader Mitch McConnell says Republicans won't be able to repeal Obamacare anytime soon. Tempering the expectations of conservatives a week before the elections that could install him as the first Republican majority leader in eight years, the Kentucky Republican said in a Fox News interview Tuesday a repeal of the health care law simply wasn't in the cards for now. He wasn't telling Fox News anything that close observers of the Senate and the budget process didn't already know, but it serves as a reminder of the limitations Republicans should expect even if they net six or seven seats, given the obvious reality that President Barack Obama is still in the White House. McConnell said repealing Obamacare remains at the top of his priority list. "But remember who's in the White House for two more years. Obviously he's not going to sign a full repeal, but there are pieces of it that are extremely unpopular with the American public and that the Senate ought to have a chance to vote on," he said. McConnell also noted Democrats could filibuster a repeal effort. "It would take 60 votes in the Senate. No one thinks we're going to have 60 Republicans, and it would take a presidential signature," McConnell said. "I'd like to put the Senate Democrats in the position of voting on the most unpopular parts of this law and see if we can put it on the president's desk." That suggests McConnell isn't about to pull a nuclear option of his own and do away with the filibuster just for the sake of repealing the law. Republicans including McConnell have talked about rolling back much of the Affordable Care Act through the budget reconciliation process — which would allow them to bypass a filibuster. That route is difficult to traverse and forbids the inclusion of items that are not budget-related. Such a bill could also still be vetoed, making the whole process a symbolic exercise without a Republican president. Other smaller pieces might get super-majorities, such as repealing the 2 percent excise tax on medical devices. McConnell also mentioned nixing the individual mandate as another target. McConnell again suggested Republicans would try to use the appropriations bills to rein in the Obama administration."
http://blogs.rollcall.com/wgdb/mcconnell-obamacare-repeal-will-take-60-votes/?dcz=
Poll: Obamacare Is Not a Big Issue With Midterm Voters
"Last fall, with the HealthCare.gov rollout making headlines, it was reasonable to think the Affordable Care Act might be a big issue in the midterms. But a year later, with implementation moving much more smoothly, the health-care law does not appear to be much of a vote-mover. When asked to choose the most important issue to their vote in the upcoming midterm election, just 8% of registered voters picked the health-care law in October Kaiser Family Foundation polling. That put the ACA behind the economy (16%) and dissatisfaction with government (12%); as an issue it ranked on par with education (10%), the situation in Iraq and Syria (9%), and immigration (6%). Twenty-nine percent of voters did not say that any of the nine issues Kaiser asked about were extremely important to their vote. That could be because no single issue outshines another or because voters consider other factors–such as their views of candidates' personal characteristics–more important. In a midterm, what matters most are the views of the smaller slices of the electorate most likely to turn out. When it comes to the ACA this includes Republicans, especially the far right, which has always been the most passionately opposed to Obamacare. Here, too, as the chart above shows, the ACA is no longer a guiding issue for Republicans; it is now just one of many issues on the minds of Republican voters, as it is for independents and Democratic voters too. In August and September we looked beyond the typical partisan splits at "more enthusiastic" voters. The ACA does not seem to be the dominant factor behind their enthusiasm. These people are no more likely than others to choose health care as one of the most important issues deciding their vote; 14% cite health care–including 6% who name the ACA specifically–which ranks the issue behind the economy (21%) and foreign policy/defense (16%). When these voters were asked to say in their own words why they're more enthusiastic about casting a ballot this year, the most common responses relate to a desire to elect more Republicans or help Republicans gain control of the Senate (13%), followed by a general sense that participation is important (10%), a desire to change who is in office or get rid of incumbents (10%), a general desire for change (8%), dissatisfaction with the way government is working (8%), and the overall direction of the country (8%). Just 3% of "more enthusiastic" voters mention the health-care law as the main reason for their enthusiasm. About two dozen other issues garnered less than 3%. The ACA has always been a proxy for the right for their dislike of President Barack Obama and the direction of the country. As the ACA cools as a political issue, a mix of issues appears to be replacing it and any other single issue as a rallying point for Republican voters."
http://blogs.wsj.com/washwire/2014/10/28/poll-obamacare-is-not-a-big-issue-with-midterm-voters/?mod=WSJBlog
Michigan Democrat For Governor Signed Up Staff For Non-Obamacare Plans, Despite Obamacare Support
"Democratic Michigan gubernatorial candidate Mark Schauer registered his gubernatorial campaign staff for non-Obamacare health care plans, The Daily Caller has learned. Schauer registered his staff's plans through the Small Business Association of Michigan, not through Obamacare plans. Schauer voted for Obamacare as a U.S. congressman. The Democrat currently trails Republican incumbent Gov. Rick Snyder by about five and a half points."
http://dailycaller.com/2014/10/28/michigan-democrat-for-governor-signed-up-staff-for-non-obamacare-plans-despite-obamacare-support/
IMMIGRATION:
Immigration officer union sounds alarm over DHS order for millions of blank work permits, green cards
"A union that represents thousands of federal immigration officers is raising alarm after the U.S. government ordered supplies to create millions of blank work permits and green cards, touching off speculation that the Obama administration may be preparing executive action on immigration. The Associated Press reported last week that the new federal contract proposal from the Homeland Security Department would allow the government to buy enough supplies to make as many as 34 million immigrant work permits and residency cards over the next five years. Though the Obama administration now says the proposal is unrelated to any executive action, the move raised concerns the administration is preparing for a surge of work permit applications from illegal immigrants. Kenneth Palinkas, the president of the National Citizenship and Immigration Services Council, said in a press release Monday that he believes the move indicates the administration is planning to enact "massive unilateral amnesty" after the midterm elections."
http://www.foxnews.com/politics/2014/10/28/immigration-officer-union-sounds-alarm-over-white-house-order-for-millions/
Josh Earnest Still Won't Say if White House Had Role in Green Card Stock-Up
"White House press secretary Josh Earnest again refused to say definitively whether anyone in the White House played a role in the increased supplies for the U.S. Citizenship and Immigration Services to boost its amount of visa-making material. The agency recently increased its order of the card stock  for issuing new visas, getting enough to make 34 million green cards over the next five years — more than double the number it would normally produce over that period — ahead of anticipated executive action on immigration by President Barack Obama. "I don't understand why the White House would have to weigh in on the purchase of paper," Earnest said Tuesday. "I would be surprised, but I've been surprised before if the White House were involved in the purchasing of office supplies at the agency level." The answer was a reply to Fox News reporter Wendell Goler's question on whether the White House had intervened. Last week, CBS News' Major Garret asked a similar question and was told the White House "does not make specific direction to agencies about which supplies they should order." Goler asked, "So the answer is no? The White House did not direct it?" Earnest ignored the follow-up and moved on. Ken Palinkas, president of the National Citizenship and Immigration Services Council, said earlier Tuesday that U.S. Citizenship and Immigration Services was being set up to be a "rubber stamp" for entry into the country."
http://www.theblaze.com/stories/2014/10/28/josh-earnest-still-wont-say-if-white-house-had-role-in-green-card-stock-up/
DHS STONEWALLS FOIA REQUEST ON ADVANCE KNOWLEDGE OF BORDER SURGE CRISIS
"Apparently, President Obama's Department of Homeland Security (DHS) knew well before the "surge" what the consequences of the administration's lax enforcement of immigration laws would be. On January 29, 2014, the Immigration and Customs Enforcement Agency (ICE), a division of DHS, posted a document available online entitled "Request for Information (RFI)/Sources Sought" that asked for "Escort Services for Unaccompanied Alien Children" or UACs. And Team Obama was expecting more than just a handful of UACs, the official term the federal government applies to illegal aliens under the age of 18 who have no legal parent or guardian in the U.S. The request explicitly says the hired contractor should provide services to accommodate 65,000 UACs in total. Since October 2013, almost 70,000 UACs have entered the U.S. from Mexico, according to latest DHS figures. But it has been just since June—only a matter of months after the Obama administration's sudden call for "escort services"—that the deluge of illegal immigrant minors streamed across the border from Mexico at an ever-accelerating pace. On June 12—some six months after the ICE request for escorts—the New York Post reported what it described as a "'Katrina' of illegal immigrants flooding into border states daily." According to a Fox News July 14, 2014, report: Life jackets of all sizes and the occasional punctured raft are strewn along the banks of the Rio Grande, just south of Mission, Texas, where a relentless onslaught of illegal immigrants eagerly surrender to beleaguered Border Patrol agents around the clock. It's a cycle for which there is no end in sight. "You're going to be out here a long time," Fernando, an El Salvadoran child, told FoxNews.com shortly after surrendering to Border Patrol authorities after midnight Saturday. "There are thousands of us."
On July 3, 2014, the New York Times reported that "240,000 migrants and 52,000 unaccompanied minors… crossed the border illegally in recent months." According to the Times article, the illegal aliens would be "turned over to Immigrations and Customs Enforcement and probably released to find relatives already living in the United States." David Jennings, ICE Southern California Field Director, reportedly told the Times, "The most humane way to deal with this is to find out where they are going and get them there."
http://www.breitbart.com/Big-Government/2014/10/27/DHS-Sued-for-the-Truth-on-Obama-s-Border-Crisis
REPORT: MAJORITY OF ICE CASELOAD IS CONVICTED CRIMINALS
"Jessica Vaughan, Director of Policy Studies at the Center for Immigration Studies reported that the majority of cases handled by US Immigration and Customs Enforcement (ICE) is "people who are convicted criminals" on Tuesday's "O'Reilly Factor" on the Fox News Channel. "Most of ICE's caseload right now is people who are convicted criminals, and they keep coming back. We know that they reoffend, again, once they get here. So, this is a huge problem" she said. Vaughan laid out some of the reasons for the number of repeat offenders, "first of all, the Obama administration's priority has been to legalize as many people who are here illegally as possible to carry this out, you know, if he has to by executive action. So he has put the handcuffs on ICE agents and they're simply not allowed to arrest a lot of people" she stated. And "a lot of times they are simply released because they're under pressure from advocacy groups to say 'oh you can't take this person away from their family.' Or sometimes it happens because local sanctuary jurisdictions refuse to cooperate with ICE, places like New York, Chicago, San Francisco, [and] Philadelphia have just said 'we don't care about immigration violations. We don't care that these people are convicted criminals.'"  She added, "other times the US Attorneys will not take these cases for prosecution."
http://www.breitbart.com/Breitbart-TV/2014/10/28/Report-Majority-of-ICE-Caseload-Is-Convicted-Criminals
BORDER PATROL UNION: AMNESTY WILL LURE MORE TERRORISTS, CRIMINALS, DISEASE CARRIERS TO US
"On Tuesday, the president of the National Citizenship and Immigration Services Council said the Obama administration is endangering America on a daily basis by pressuring immigration officials to rubber-stamp applications for potential Islamic terrorists, criminals, and disease carriers. Kenneth Palinkas, who represents 12,000 United States Citizenship and Immigration Service (USCIS) agents, said the situation will actually become "exponentially worse" and "more dangerous" after Obama enacts his executive amnesty later in the year. Palinkas referred to the USCIS contract bid for up to 34 million green cards and work authorization permits ahead of Obama's planned executive amnesty, which Breitbart News first reported.  Palinkas, who has repeatedly slammed the agency's culture that encourages as many applications to be approved as possible without proper vetting, said the Obama administration is actively blocking USCIS's "loyal and dedicated adjudicators and personnel" who "diligently man the front lines in the battle to protect Americans from terrorism and the abuse of our economic and political resources" from doing their jobs. "As the individuals who screen the millions of applications for entry into the U.S., it is our job to ensure that terrorists, diseases, criminals, public charges, and other undesirable groups are kept out of the United States," he said. "Unfortunately, we have been blocked in our efforts to accomplish this mission and denied the professional resources, mission support, and authorities we urgently need by the very same government that employs our skill sets." He said immigration "caseworkers still operate under a quota system that prioritizes speed over quality, and approvals over investigations." He mentioned that the agency is pressured to process applications "without regard to national security" and mentioned potential "plans to waive interviews of applicants who seek adjustment of their status in the U.S. to ready our workforce for the coming onslaught of applications unforeseen in previous administrations."
http://www.breitbart.com/Big-Government/2014/10/28/Border-Patrol-Union-Obama-Exec-Amnesty-Will-Lure-More-Terrorists-Criminals-Disease-Carriers-to-US
SESSIONS: OPEN BORDERS WILL 'DESTROY THE MORALE OF OUR LAW OFFICERS'
"Senator Jeff Sessions (R-AL) argued that if the US does not secure its border "we're going to destroy the morale of our law officers" on Tuesday's "Howie Carr Show." Sessions argued that border security is "critical to America." And "we're at a crisis right now," with the US in a "truly dangerous time."  He declared "if we don't do something, we're going to destroy the morale of our law officers." He also railed against the president's plan to grant work permits to illegal immigrants via an executive order, calling it a "decimation of law," and arguing "I don't see how there's a moral basis [to enforce other laws]." Sessions also lent his support to New Hampshire US Senate candidate Scott Brown (R), referring to Brown as a "fabulous advocate," and "courageous." He concluded by warning "it'll soon be too late to restore a lawful system of immigration."
http://www.breitbart.com/Breitbart-TV/2014/10/28/Sessions-Open-Borders-Will-Destroy-the-Morale-of-Our-Law-Officers
REPORT: 71 PERCENT OF NH JOB GROWTH SINCE 2000 HAS GONE TO IMMIGRANTS OVER AMERICANS
"MANCHESTER, New Hampshire—A whopping 71% of new jobs in New Hampshire since 2000 have gone to foreign immigrant workers—both those who are here illegally and legally—a new report from the Center for Immigration Studies (CIS) found. "Job growth in New Hampshire has not been very strong," Steven Camarota, CIS's research director and the report's co-author, said in a statement accompanying its release. "The situation for natives without a college education has been particular bad. Thus, it is surprising that many of New Hampshire's politicians supported the Gang of Eight bill, which would give work authorization to illegal immigrants and dramatically increase the number of foreign workers allowed into the country in the future."
One particular politician in the state who supported the "Gang of Eight" bill, which would have hurt even more New Hampshire jobs than current immigration policy does, is incumbent Democratic Sen. Jeanne Shaheen (D-NH). Shaheen voted for the immigration bill and regularly defends it on the campaign trail, despite the fact that the data that CIS found shows New Hampshire's citizens are struggling, and illegal and legal immigrants are taking many of the state's new jobs. The study, which relies on government data from entities such as the U.S. Census Bureau, found that through 2000 to the first half of 2014, immigrants both legal and illegal took 21,000 new jobs in New Hampshire. Meanwhile, during the same time frame, native-born U.S. citizens in New Hampshire got only 8,700 new jobs."
http://www.breitbart.com/Big-Government/2014/10/28/Report-71-Percent-Of-NH-Job-Growth-Since-2000-Has-Gone-To-Immigrants-Over-Americans
LAURA INGRAHAM: GOP ESTABLISHMENT ABANDONED NH'S SCOTT BROWN BECAUSE HE'S FIGHTING AMNESTY
"Radio's Laura Ingraham on Tuesday morning said the GOP establishment has abandoned former Sen. Scott Brown, who's in a neck-and-neck race in New Hampshire, because he's fighting amnesty. "Republicans should be up 10 to 15 points," Ingraham said. "I think where Republicans aren't up, we've had an Establishment that has refused to contribute significant money like we're seeing with Scott Brown. They are not giving him the resources he needs. How dare they not! So he's not getting the ad coverage he needs." Ingraham said she is hearing that Brown isn't on television as much as incumbent Democratic Sen. Jeanne Shaheen (D-NH).
"People up in New Hampshire are telling me they aren't seeing any Scott Brown ads on television. Shaheen is pummeling Scott Brown in New Hampshire on television," she said. "I need you to go to Scottbrown.com [and] support him—he's standing up for you, your wages, and your ability to get a decent job. He's standing against the GOP Establishment who's telling him, 'Shhh… Be careful how you talk about these issues. We're going to (wink, wink) tacitly support that executive amnesty so Jeb's okay with it.' Scott Brown is running his own type of campaign." Ingraham called on the "Republican business types" to put their money where their mouths are and back Brown up."
http://www.breitbart.com/Big-Government/2014/10/28/Laura-Ingraham-GOP-Establishment-Abandoned-NH-s-Scott-Brown-Because-He-s-Fighting-Amnesty
FAREED ZAKARIA PANEL CONCEDES GOP WINNING BY FIGHTING AMNESTY, NOT COURTING HISPANIC VOTERS
"Illegal immigration is so unpopular, even a labor union is weighing in to oppose potential amnesty. Yet this all seems to come as news to some. During a recent panel discussion, the host of CNN's Fareed Zakaria GPS conceded that Republicans are winning in the midterm elections by opposing amnesty rather than trying to pander to the "mythical" Hispanic voter.  Zakaria added that though a lot of "well-meaning commentators" assumed that the Republican Party would "compromise" on immigration "because they recognize they need to get Hispanic votes," the midterm elections are showing that working-class Americans opposed to amnesty legislation will turn out in "much larger numbers" than the "mythical" or "highly unlikely Hispanic voter."
"They're doubling down on that bet, and it's working," Zakaria opined, before stereotyping Americans who oppose to amnesty as "angry white males." Princeton University Professor Sean Wilentz said the strategy makes sense and it is "going to get them back the Senate, most likely," in a "confederate election" that is "being fought out in the border states and the deep South." Neither Wilentz nor Zakaria mentioned that Republican Senate candidate Scott Brown in the "deep South/border state" of New Hampshire may oust Democratic Sen. Jeanne Shaheen because of the illegal immigration issue. Brown was trailing in the polls considerably before he, to use Wilentz's words, started "banging down on that" issue. CNN's Gloria Borger implied that Republicans can win the White House only if they pass amnesty legislation—a common argument from establishment Republicans like Karl Rove or Jeb Bush. Zakaria recognized that Americans are frustrated because wages have been holding steady or going down for the last 15 years. A recent Center for Immigration Studies (CIS) report found that all of the net gain in employment during the last 13 years went to illegal and legal immigrants. And the Congressional Budget Office has determined that comprehensive amnesty legislation would lower the wages of American workers. Zakaria's observation about working-class Americans being galvanized against illegal immigration certainly is not original. Conservatives have emphasized that appealing to American workers of all backgrounds by opposing amnesty is a winning strategy. But Zakaria's public admission that the strategy is working is unusual from an elite mainstream media figure on CNN."
http://www.breitbart.com/Big-Government/2014/10/28/Fareed-Zakaria-Panel-Concedes-GOP-Winning-by-Fighting-Amnesty-Instead-of-Courting-Mythical-Hispanic-Voters
POLL: HISPANIC MIDTERM VOTERS FAVOR GOP SENATE TAKEOVER
"On Tuesday, a new Washington Post/ABC News poll showed that fully half of Hispanics do not believe that it makes a difference who wins the Senate in the 2014 midterm elections. And those who care, the poll showed, heavily favored Republicans – twice as many Hispanics, in fact, thought it would be a positive if Republicans took over the Senate (30 percent) as if Democrats took over the Senate (15 percent). That's because Hispanics think the economy stinks – 76 percent said they were negative about the economy. Overall, according to the poll, Hispanics favor Democrats over Republicans by a 44 percent to 27 percent margin. Naturally, the Republican Party will take exactly the wrong message from this poll. Speaker of the House John Boehner said in September that immigration reform would be high on the list of priorities after the election. Party insiders are saying the same thing. The notion: if Republicans can show Hispanics that they care about immigration reform by passing a comprehensive bill, Obama will either sign it or he won't; if he signs it, Republicans will be given the credit, and if he doesn't, he will look as though he doesn't care about Hispanics. Boehner and company intuit that if Republicans can win a plurality of the Hispanic vote in 2014, and they then foist amnesty on the American people, they'll be set to truly grab a large share of the Hispanic vote come 2016. This is also the logic of those pushing for a Jeb Bush presidential run – they posit that Jeb's Hispanic wife and generally pro-amnesty position will make inroads in the Hispanic vote."
http://www.breitbart.com/Big-Government/2014/10/28/Hispanic-Midterm-GOP
O'Reilly: ISIS, Ebola, And Illegals Threaten "Every American"
http://www.realclearpolitics.com/video/2014/10/28/oreilly_isis_ebola_and_illegals_threaten_your_security.html
Hispanic Caucus Backs Labor Secretary Who Pushed Some of Holder's Most Controversial Policies to Be Next Attorney General
"The Congressional Hispanic Caucus wants President Barack Obama to nominate Labor Secretary Tom Perez as the next attorney general. Perez's previous tenure at the Justice Department as head of the civil rights division was filled with controversy challenging voter ID laws and opposing restrictions on illegal immigration. Politico first reported that the 27-member caucus was formally endorsing Perez to replace Eric Holder, who has said he would remain in the post until Obama has nominated and the Senate confirms a replacement. Obama has said he won't nominate a replacement until after the midterm elections. "The Congressional Hispanic Caucus proudly endorses Secretary Tom Perez to serve as the next attorney general of the United States," said Rep. Ruben Hinojosa (D-Texas), the caucus chairman. "Secretary Perez has a proven record of championing and defending the rights of all Americans." Rep. Ben Ray Lujan (D-N.M.), who heads the caucus's diversity task force, said Perez is committed to justice. "Secretary Perez's significant record of accomplishment throughout his career and during his time as assistant attorney general reflects the values he would bring to the Department of Justice and instills the utmost confidence in his ability to serve as attorney general," Lujan said. Other potential candidates have been former White House counsel Kathryn Ruemmler and Solicitor General Don Verrilli. Ruemmler recently took herself out of the running. Perez became head of the Justice Department's civil rights division in October 2009 and took the lead on several of the most controversial actions in the Holder Justice Department. Perez took the position of labor secretary in September 2013. Under Perez, the division sued to block voter ID laws in both South Carolina and Texas and also took action to stop Florida from its efforts to purge dead and ineligible voters from the voter rolls."
http://www.theblaze.com/stories/2014/10/28/hispanic-caucus-backs-labor-secretary-who-pushed-some-of-holders-most-controversial-policies-to-be-next-attorney-general/
SPENDING/BUDGET/ECONOMY:
MCCONNELL: WE'LL USE PURSE POWER TO 'RESTRAIN' EXECUTIVE AMNESTY
"Senate Minority Leader Mitch McConnell (R-KY) vowed to "restrain" and "push back against" any executive orders by the president to grant work permits to illegal immigrants "by trying to control the amount of money that is allocated" if the Republicans take over the Senate on Tuesday's "Your World with Neil Cavuto" on the Fox News Channel. Asked about the prospect of the president granting work permits via an executive order, he said "I think it's a bad mistake…if the American people do change the Senate and give the Republicans control of the Congress, we certainly are, through the spending process, going to try to restrain the overactive bureaucracy that's been attacking virtually every business in America and is the reason for this slow growth, and we intend to push back against executive orders that we think aren't warranted by trying to control the amount of money that is allocated." And "we're going to do what we can in Congress to try to restrain activities that we think are a mistake, and I certainly think a whole lot of unilateral executive branch-only actions in the immigration field is a mistake." On Obamacare, McConnell stated "obviously, he's [Obama's] not going to sign a full repeal, but there are pieces of it that are extremely unpopular with the American public that the senate ought to have a chance to vote on, repealing the medical device tax, trying to restore the 40-hour workweek, voting on whether or not we should continue the individual mandate, which people hate, detest and despise." He added that a full repeal "would take 60 votes in the Senate. Nobody thinks we're going to have 60 Republicans, and it would take a presidential signature. No one thinks we're going to get that. So, the question is what can you do about it? well, I'd like to put the Senate Democrats in the position of voting on the most unpopular parts of this law and see if we can put it on the president's desk and make him take real ownership of this highly destructive Obamacare, which has done so much damage to the country, the lost jobs, the higher premiums, the higher co-payments, the higher deductibles. Yeah, we'll be voting on that sort of thing, but he is the president of the United States until January of 2017, and people need to understand that that constrains our ability to do for this law what we'd like to do, which is get rid of it."
http://www.breitbart.com/Breitbart-TV/2014/10/28/McConnell-Well-Use-Purse-Power-to-Restrain-Executive-Amnesty
HILLARYNOMICS: CLINTON BLAMES 'SHORTHAND' FOR GAFFE THAT BUSINESSES DON'T CREATE JOBS
"Another day, another Hillary Clinton clean-up attempt.  After emphatically declaring last week that businesses and corporations do not create jobs, Clinton, blaming her poor use of shorthand, claimed on Monday that she was actually referring to her stance against "tax breaks for corporations that outsource jobs or stash profits overseas." "I shorthanded this point the other day, so let me be absolutely clear about what I've been saying for a couple of decades: Our economy grows when businesses and entrepreneurs create good-paying jobs here in an America where workers and families are empowered to build from the bottom up and the middle out—not when we hand out tax breaks for corporations that outsource jobs or stash their profits overseas," Clinton backpedaled on Monday while campaigning for Rep. Sean Patrick Maloney (D-NY), according to USA Today. On Friday at a campaign appearance in Massachusetts, Clinton—perhaps in an attempt to one-up left-wing Sen. Elizabeth Warren (D-MA), whom the liberal base wants to challenge her—said, "Don't let anybody tell you that it's corporations and businesses that create jobs." Her remarks were reminiscent of Obama's infamous "you didn't build that" remarks at a 2012 campaign rally in Virginia."
http://www.breitbart.com/Big-Government/2014/10/28/Hillarynomics-Clinton-Blames-Shorthand-for-Assertion-that-Businesses-Don-t-Create-Jobs
U.S. Durable Orders Fall 1.3% in September–2nd Update
http://www.nasdaq.com/article/us-durable-orders-fall-13-in-september2nd-update-20141028-01499
COMMON CORE:
MAINE'S GOV. PAUL LEPAGE: 'I NO LONGER SUPPORT THE COMMON CORE' STANDARDS
http://www.breitbart.com/Big-Government/2014/10/27/Maine-s-Gov-LePage-I-No-Longer-Support-the-Common-Core-Standards
MISC.:
SENATE ETHICS COMMITTEE CONVENIENTLY MISPLACES REID ETHICS COMPLAINT
"An easy excuse to not look into the potential ethics violations of a Democratic leader or a clerical error? The conservative watchdog group Cause of Action says the Senate Ethics Committee is claiming to have misplaced an ethics complaint about Sen. Harry Reid (D-NV) sent over 300 days ago — and that the committee acknowledge receiving at the time.  "It is a little mysterious that we have a return receipt from the Senate mail and they say they never received it. That's a comfortable excuse for not investigating something," Dan Epstein, the Executive Director of Cause of Action, said in an interview with Breitbart News Tuesday.  On December 16, 2013 Cause of Action submitted an ethics complaint charging that Reid inappropriately influenced then-U.S. Citizenship and Immigration Services (USCIS) Director Alejandro Mayorkas and another official for the approval of EB-5 visas for certain "favored investors" that had not been approved due to "suspicious financial activity." "Despite the fact that these applications were ineligible for appeal, Senator Reid's efforts to lobby USCIS resulted in the reconsideration and approval of these applications, as well as the subsequent securing of millions of dollars in foreign and domestic funds for the SLS Hotel & Casino and American Dream Fund EB-5 Regional Center- both of which are major contributors to the Democratic Party and its candidates," the initial December complain letter read. "Even more troublesome is the fact that Senator Reid's son, Rory Reid, and his law firm, Lionel, Sawyer & Collins P.C., are legal counsel to the SLS Hotel & Casino." According to Cause of Action, despite receiving a receipt that the committee received the complaint, traffic statistics showing Senate visits to the complaint on Cause of Action's website, and press reports about the complaint, the Committee's Chief Counsel and Staff Director John C. Sassaman, told Cause of Action on Oct. 22 that the Committee "never received" the complaint. Epstein said that while he takes Sassaman at his word that the Committee never received the complaint, the explanation is convenient as there is evidence that the committee did know about the complaint."
http://www.breitbart.com/Big-Government/2014/10/28/Senate-Ethics-Committee-Says-It-Never-Received-Complaint-About-Harry-Reid-From-Watchdog-Group
Suspicious cyber activity at White House detected, addressed
http://news.yahoo.com/suspicious-cyber-activity-white-house-detected-addressed-223554426.html
Obama: 'You can only vote once — this isn't Chicago'
"President Obama poked fun at the checkered political history of his hometown Chicago on Tuesday, reminding voters in Wisconsin to vote early — but not often. "You can only vote once — this isn't Chicago, now," Obama said at a rally in Milwaukee for Democratic gubernatorial candidate Mary Burke. Both parties are upping their early voting efforts, especially with low turnout expected on Election Day. Obama was brought in to fire up the Democratic base, traveling to a ward in which he carried 99 percent of the vote in the 2012 presidential contest against Republican Mitt Romney. Just a week before the Nov. 4 midterm elections, the White House has opted to deploy the president to liberal-leaning areas to help Democratic governors in competitive races. Obama will not appear with vulnerable Senate Democrats ahead of elections that will largely shape his final two years in office."
http://www.washingtonexaminer.com/obama-you-can-only-vote-once-this-isnt-chicago/article/2555403?custom_click=rss
Crowd Begins to File Out While Obama Speaks in Wisconsin
"As President Obama spoke this evening in Wisconsin, the crowd began to file out. Here's video that captures some folks leaving, even as Obama's voice can be heard in the background:"
http://www.weeklystandard.com/blogs/crowd-begins-file-out-while-obama-speaks-wisconsin_817679.html
Black activists rise up against Dems in shock video: 'They are abusing us!'
"With two years left of Barack Obama, the black communities are facing the Democratic party head on in the face of the upcoming midterms. Rebel Pundit released a video of  Chicago activists Paul McKinley, Mark Carter, Joseph Watkins and Harold "Noonie" Ward bringing a powerful message to black voters. A long list of heartfelt grievances about how blacks have been abused by Democrats can be summed up by one of the men, "They force us into a life of welfare. We don't want no welfare." Watch the emotional video:"
http://www.bizpacreview.com/2014/10/28/black-activists-rise-up-against-dems-in-shock-video-they-are-abusing-us-155310
'The Democratic Party Is Abusing Us': These Men Have a Scathing Message for Obama and 'Black Leadership'
http://www.theblaze.com/stories/2014/10/28/the-democratic-party-is-abusing-us-these-men-have-a-scathing-message-for-obama-and-black-leadership/
Fox News Poll: Race for Congress tightens, confidence in Obama low
"Enthusiasm in the midterm elections remains in the Republicans' favor — but the spread has significantly narrowed, according to a new Fox News national poll.  Among likely voters, 45 percent of Republicans are "extremely" interested compared to 41 percent of Democrats. Two weeks ago, the GOP was up 15 points on that question. Party loyalty is slightly in the Democrats' favor, as more Democrats (89 percent) than Republicans (87 percent) plan to vote for their party's candidate.  This makes more of a difference than one might expect, because more voters identify as Democrat than Republican. What's the net result? For one thing, a further tightening of the generic congressional ballot that was already within the margin of error: 45 percent of likely voters favor the Democratic candidate in their House district and 44 percent back the Republican. This represents a four-point shift from two weeks ago, when the Republican candidate was up by three among likely voters (45-42 percent)."
http://www.foxnews.com/politics/2014/10/28/fox-news-poll-race-for-congress-tightens-confidence-in-obama-low/
Can Democrats hold the Senate by running away from Obama — and their own records?
http://www.washingtonpost.com/politics/can-democrats-hold-the-senate-by-running-away-from-obama–and-their-own-records/2014/10/28/35f0f670-5eb5-11e4-9f3a-7e28799e0549_story.html
5 Reasons Republicans Will Beat Expectations on Election Day
http://blogs.wsj.com/washwire/2014/10/28/5-reasons-republicans-will-beat-expectations-on-election-day/?mod=WSJBlog
If Republicans Take Control Of The Senate, Here's What To Expect Over The Next Two Years
"A few days ago, I had breakfast with a friend who's giddy that the Republicans are likely to capture the U.S. Senate. And yes, I have to admit, the prospect of making Harry Reid Minority Leader of the U.S. Senate warms my heart, too. But at the same time, I'm not disillusioned enough to believe that a Republican Senate will lead to big changes in governance. In fact, I spent much of our breakfast warning my friend not to expect real change… and if you, too, have high expectations for a GOP Senate, I want to warn you, as well. Sure, Republicans will probably carry the night. The GOP is up slightly in toss-up states like Iowa, Arkansas, Kansas, Georgia, Kentucky, South Dakota, Alaska, Colorado, and North Carolina. The GOP may even pick up a seat in New Hampshire if a wave election develops. Whatever the final outcome, the complexion of the U.S. Senate will be totally changed. However, if you understand how Washington is actually governed, you know that the change will have a minuscule effect on policy. You see, elected officials have, through complex legislation, given the power that was once theirs to the executive branch and other unelected bureaucrats."
http://www.westernjournalism.com/will-u-s-senate-going-republican-actually-change-anything/
Poll: Midterm momentum belongs to GOP
http://www.washingtonpost.com/politics/poll-midterm-momentum-belongs-to-gop/2014/10/27/6cb63a74-5e0d-11e4-9f3a-7e28799e0549_story.html?wprss=rss_homepage
Democrats in blue states in peril as Republicans ride anti-tax wave
Voter frustration gives GOP gubernatorial challengers hope in Connecticut, Illinois, Maryland
http://www.washingtontimes.com/news/2014/oct/27/democrats-in-blue-states-in-peril-as-republicans-r/
Cosmo is sending a bus with models to North Carolina to shuttle college voters to the pol
"Women's magazine Cosmopolitan is sending a "party bus" with models to North Carolina State University next week to take students to and from the polls on Election Day. The bus is part of a contest won by the university, and the latest in Cosmo's foray into political coverage. This year, the magazine endorsed candidates in 10 races — all Democrats — based on their views on abortion, contraception, and equal pay. "On Election Day, a bus decked out with snacks, swag, and models (hi, this is Cosmo) will roll up to North Carolina State University, the winner of Cosmopolitan.com's first-ever party bus contest," the magazine said. "The bus will shuttle students back and forth to a nearby polling location so students can vote." The university was entered into the contest by sophomore Camden Willeford, Cosmo said. "This election is not a light matter here in NC," he said. "The weight is on the students of North Carolina State University." Cosmo endorsed Sen. Kay Hagan (D) in the North Carolina Senate race in September. Most polls show her slightly ahead of state House Speaker Thom Tillis (R). "
http://www.washingtonpost.com/blogs/govbeat/wp/2014/10/27/cosmo-is-sending-a-bus-with-models-to-north-carolina-to-shuttle-college-voters-to-the-polls/
SCOTT BROWN TAKES LEAD AGAIN AS REPUBLICANS ZONE IN ON NEW HAMPSHIRE
"A new New England College poll shows former Scott Brown back in the lead over incumbent Democratic Sen. Jeanne Shaheen (D-NH) by a point and a half. Brown is up 48.3 percent to Shaheen's 46.8 percent in the poll of 1,132 likely voters statewide. The poll was conducted on Oct. 24, and has a margin of error of 2.91 percent. Dr. Wayne Lesperance, New England College's director of the Center for Civic Engagement, attributed Brown's success to narrowing Shaheen's lead among women voters. "A 1.5 percent margin is incredibly narrow and makes this race a statistical dead heat. Brown's recent success comes from narrowing the lead Shaheen had with women to just under 5 percent," Lesperance said. Shaheen has attempted to reignite the "war on women" rhetoric that helped propel President Barack Obama to a second term over Republican Mitt Romney on the campaign trail. This weekend, with Massachusetts Democratic Sen. Liz Warren (D-MA) at her side, Shaheen and Warren both pushed the "equal pay for equal work" Democratic Party talking points bill. The bill hasn't gained much traction on the campaign trail — federal law already makes it illegal to pay women less than men, or engage in gender discrimination in the workplace."
http://www.breitbart.com/Big-Government/2014/10/27/Scott-Brown-Takes-Lead-Again-As-Republicans-Zone-In-On-Granite-State
State Department plans to bring foreign Ebola patients to U.S.
http://www.washingtontimes.com/news/2014/oct/28/state-department-plans-to-bring-foreign-ebola-pati/
State Department memo on Ebola policies
Below is an internal State Department memo discussing the possibility of bringing non-citizens to the U.S. for Ebola treatment.
http://www.foxnews.com/politics/interactive/2014/10/28/state-department-memo-on-ebola-policies/
REPORT: OBAMA ADMIN CONSIDERING LETTING NON-CITIZENS WITH EBOLA IN US FOR TREATMENT
http://www.breitbart.com/Breitbart-TV/2014/10/28/Report-Obama-Administration-Considering-Letting-Non-Citizens-With-Ebloa-Into-US-For-Treatment
Australia bans travel from Ebola-hit countries; U.S. isolates troops
http://news.yahoo.com/u-isolates-troops-australia-slaps-visa-ban-ebola-041640921.html
MAINE EBOLA NURSE REFUSING TO SELF-QUARANTINE
"Maine Ebola nurse and staunch Obama supporter Kaci Hickox is now refusing to place herself under voluntary temporary quarantine to make sure she is free of the Ebola virus, her lawyer says. Last Friday New Jersey Governor Chris Christie announced that healthcare workers who had cared for Ebola victims would have to undergo a 21-day quarantine to make sure they are free of the disease before going about their lives in public. The first healthcare worker Christie confined under the order was Hickox who instantly became the face of purportedly "oppressed" healthcare workers."
http://www.breitbart.com/Big-Government/2014/10/28/New-Jersey-Ebola-Nurse-Refusing-to-Self-Quarantine
Obama assails Ebola quarantines, saying they are based on fear, not facts
http://www.washingtonpost.com/national/health-science/amber-vinson-dallas-nurse-leaving-hospital-after-ebola-cure/2014/10/28/d37e7fae-5e95-11e4-8b9e-2ccdac31a031_story.html?wprss=rss_homepage
Hagel considering Ebola quarantine for all troops deployed to West Africa
http://thehill.com/policy/defense/222101-hagel-considering-ebola-quarantine-for-all-troops-deployed-to-west-africa
Obama explains difference between quarantining military and civilians
http://www.washingtonexaminer.com/obama-explains-difference-between-quarantining-military-and-civilians/article/2555393?custom_click=rss
Obama Administration Boosts Security Around Federal Buildings in Response to Terror Threats
http://www.theblaze.com/stories/2014/10/28/obama-administration-boosts-security-around-federal-buildings-in-response-to-terror-threats/
Obama Official Calls Israeli Prime Minister A 'Chickens**t'
http://dailycaller.com/2014/10/28/obama-official-calls-israeli-prime-minister-a-chickenst/
TEA PARTY PATRIOTS:
Pat Roberts gets the backing of Tea Party Patriots
http://www.washingtonpost.com/blogs/post-politics/wp/2014/10/28/pat-roberts-gets-the-backing-of-tea-party-patriots/
Tea Party Patriots backs Roberts
http://thehill.com/blogs/ballot-box/senate-races/222035-tea-party-patriots-endorses-roberts