News Briefing for Wednesday, October 15, 2014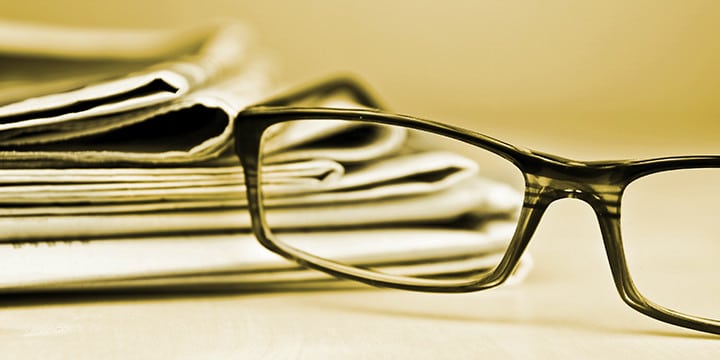 HEALTHCARE:
Obamacare website won't reveal insurance costs for 2015 until after election
States with key Senate races face double-digit premium hikes
http://www.washingtontimes.com/news/2014/oct/14/obamacare-website-wont-reveal-insurance-costs-for-/
Admin Won't Release Final HealthCare.gov Premiums Until After Elections
http://dailycaller.com/2014/10/09/admin-wont-release-final-healthcare-gov-premiums-until-after-elections/?advD=1248,1626424
Karl to Earnest: Why Do People Have To Wait Until After Election To See New Obamacare Premiums?
"JOHN KARL, ABC NEWS: The enrollment period for Obamacare is going to be beginning Nov. 15. That's when people will find out how much of a premium increase they face.
JOSH EARNEST, WH: Or decrease.
KARL: Or decrease. Why is it that last year Oct. 1 was the date, and this year its Nov. 15. Why is it that people have to wait until after the election to find out whether they have a premium increase or decrease?
EARNEST: Again, you are a very keen observer of the political process in this country. You should be particularly when there is such an important election coming up. But so many of the important policy decision made in this administration and this White House are made for reasons other than politics. So I would refer you to the Department of Health and Human Services where the deadlines are established.
KARL: Can people be forgiven for thinking this looks like a political move. People will not find out how much they are going to have to pay for their health insurance until after the election, whereas last year they found out on Oct. 1. Doesn't it seem a little bit convenient that people now have to wait ten or eleven days after the election to find out how much their insurance was going to cost?  This date for the beginning of the enrollment period was something that was established months if not years ago.
KARL Well we knew exactly when this election was going to be all that time.
EARNEST: And it has clearly been circled on your calendar. That is not circled on the calendar of the experts at the Department of Health and Human Services who are working on this."
http://www.realclearpolitics.com/video/2014/10/14/karl_to_earnest_why_do_people_have_to_wait_until_after_election_to_see_new_obamacare_premiums.html
WHITE HOUSE: DECISION TO DELAY OBAMACARE ENROLLMENT UNTIL AFTER THE ELECTION WAS NOT POLITICAL
"The White House is making an astonishing claim that the decision to delay the enrollment period for Obamacare until after the election was not political. During the White House Press Briefing today, ABC News reporter Jonathan Karl questioned the administration's decision, pointing out that people shopping for health care would be unable to see premium hikes until after the election. "Why is it that last year October 1 was the date now it is November 15? asked Karl. White House Press Secretary Josh Earnest insisted that the decision was likely reached by "something other than politics," and said the date was selected by the "experts" at the Department of Health and Human Services. "This date for the beginning of this enrollment period was determined months if not years ago," Earnest added."
http://www.breitbart.com/Big-Government/2014/10/14/White-House-Decision-to-Delay-Obamacare-Enrollment-Until-After-The-Election-Was-Not-Political
Senate GOP: Obamacare To Up The Deficit By $131 Billion
"Obamacare will boost the deficit by $131 billion, according to a new report from Senate GOP staff that cuts away at White House claims that the health-care law would lower spending. The Congressional Budget Office has scored the health-care law several times over the years, most recently in 2012, when it estimated Obamacare would reduce deficits by $109 billion over 10 years. According to Senate Republicans, when that 10-year window is shifted to cover 2015-2024, the CBO's estimated savings would grow to $180 billion. But that projection didn't include the many changes to the health-care law over the last several years. Exemptions from the individual and employer mandates, expanded spending on broken Obamacare exchanges, and Obamacare's cuts to employment, per the CBO itself, have all added to the cost of the law. When the version of Obamacare that's actually been enacted into law is scored, the effect of the federal budget deficit is vastly different from the effect of the law as it was written. Republican staff for the Senate Budget Committee calculated a $300 billion swing since the CBO's last numbers– making Obamacare a net deficit booster instead. The biggest culprit: lower employment. The CBO projected earlier this year that Obamacare will result in lower employment by the equivalent of 2.5 million full-time jobs over the next ten years. Not only will lost jobs and lower hours harm workers (unless you ask Nancy Pelosi), but it takes a hit on the tax revenue Obamacare was supposed to raise. Budget Committee GOP staff found that the employment changes would results in $280 billion lost in tax revenue through 2024."
http://dailycaller.com/2014/10/14/senate-gop-obamacare-to-up-the-deficit-by-131-billion/
'Pawn Stars' Host: Government, Obamacare Hurting Small Business [VIDEO]
"Appearing on "Fox and Friends" Tuesday morning, host of the History Channel's "Pawn Stars" Rich Harrison said that small businesses were hurting because of government interference, placing the blame on Obamacare in particular. "Is government really hurting small businesses like you guys?" asked host Brian Kilmeade. "Yeah, it's really difficult to do business sometimes," Harrison replied. "Just from my little pawn shop, the insurance from my employees went from $19,000 a month to thirty [thousand dollars]." "I have 60-year-old women working for me that have to have pregnancy coverage now," he said, blaming Obamacare. "I have some of the squarest ex-cops working for me that now need to have drug rehab."
http://dailycaller.com/2014/10/14/pawn-stars-host-government-obamacare-hurting-small-business-video/
California Cuts 10K From Obamacare Rolls Over Immigration Problems
"California is now canceling Obamacare coverage for over 10,000 people who failed to prove their citizenship or legal immigration status. Only citizens and immigrants legally present in the U.S. are eligible for Obamacare benefits under the law, but state and federal exchanges have been working for months to verify the legal residency of last year's batch of Obamacare sign-ups. California's change comes almost a month after the Obama administration canceled policies for 115,000 people who bought coverage in one of the 36 states using HealthCare.gov, but were also unable to prove their legal residency. In California, which boasts both the largest Obamacare enrollment of any state and the largest immigrant population, over 148,000 enrollees did not submit proof of their legal residency with their initial Obamacare application. Covered California, the state Obamacare exchange, has been attempting to chase down documentation since last month.  The exchange said that 130,105 people successfully submitted proof of their legal status and eligibility for Obamacare. It's still reviewing information for 7,629 people who submitted more documentation. The exchange, however, will send the remaining 10,474 people who failed to submit any paperwork a "pre-termination notice" this week, and they will receive a final cancellation notice for their insurance from their health insurance plan. "Our goal is to continue coverage for anyone who is lawfully present," Covered California Director Peter Lee said in a statement. "We are hopeful that anyone receiving these notices will respond by providing appropriate documents so we can work with them to ensure their ongoing eligibility for health coverage."
http://dailycaller.com/2014/10/14/california-cuts-10k-from-obamacare-rolls-over-immigration-problems/
How the new HealthCare.gov stacks up with the old
"Old: Six-month open enrollment season, extended to accommodate customers bogged down by website glitches or stuck in line at the last minute.
New: Shorter open enrollment season, just three months, from Nov. 15 to Feb. 15…
Old: Subsidies to keep premiums affordable were paid directly to your health insurance plan.
New: The government will keep paying your health plan, but this year you will also have to show the Internal Revenue Service that you got the right subsidy for 2014. If you got more than you were entitled to, your tax refund will be dinged. If you got less than you deserved, your tax refund will be fatter.
Old: Budget number crunchers for Congress had estimated 7 million people would enroll, but cut that back to 6 million because of website glitches. Eight million actually signed up, beating expectations. About 7 million are still enrolled.
New: The Congressional Budget Office expects enrollment next year to total 13 million — the new yardstick for HealthCare.gov.
Old: Pent-up demand from people denied coverage by insurance companies because of pre-existing medical conditions, or who were just unable to afford it.
New: Tougher sell to convince customers who sat out last year's open enrollment season, even under threat of fines.
Old: Fines for staying uninsured the full year start at $95.
New: Fines for staying uninsured all of 2015 start at $325."
http://washingtonexaminer.com/how-the-new-healthcare.gov-stacks-up-with-the-old/article/feed/2172731?custom_click=rss
Cornyn, Cruz Back Obamacare Lawsuit Over Origination Clause
http://blogs.rollcall.com/wgdb/cornyn-cruz-back-obamacare-lawsuit-over-origination-clause/?dcz=
Does Calling Kentucky's Obamacare 'Fine' Disqualify McConnell?
Undebatable: Grimes and McConnell in Kentucky, Warner in Virginia, and Cotton in Arkansas offer wince-worthy moments.
"What's more disqualifying? A Democrat who refuses to say whether she voted for President Obama, or a Republican who waffles on Obamacare and essentially calls it "fine"? That question lingers like spoiled milk the day after a clash of cynicism in Kentucky—Democratic challenger Alison Lundergan Grimes versus Republican Senate Leader Mitch McConnell. Senate campaign debates in Arkansas and Virginia were equally dispiriting to voters growing tired of crass and corrupt politics. In Kentucky, Grimes inexplicably stuck with her days-long refusal to say if she voted for Obama in 2008 and 2012. A strong majority of Kentucky voters disapprove of the president's job performance, and none are stupid enough to think that Grimes voted for GOP candidates. Yet, she insisted that if she answered the question, it would "compromise a constitutional right" to cast a secret ballot. That's preposterous. While all Americans have a right to a secret ballot, Grimes can't expect Kentucky residents to give her a vote in the Senate if she won't tell them how she voted in 2012."
http://www.nationaljournal.com/politics/does-calling-kentucky-s-obamacare-fine-disqualify-mcconnell-20141014
SD-Sen Candidate Larry Pressler: "I Support" And "Am For" Obamacare
"FMR. SEN. LARRY PRESSLER (I-SD): Well, I would have voted against [the Affordable Care Act] originally, but I support it now, at this point because were so far along. And indeed, I've invited Barack Obama to South Dakota to join us in making some changes in it that would make it more acceptable to South Dakota. I support the Affordable Care Act at this point and think it would be a mistake to repeal it, as my opponents suggest. South Dakota needs the healthcare act. Our Indian reservations and our counties are all for it, and I am for it."
http://www.realclearpolitics.com/video/2014/10/14/sd-sen_candidate_larry_pressler_i_support_and_am_for_obamacare.html
PRYOR DEFENDS VOTE FOR OBAMACARE, ATTACKS IRAQ VET'S 'AMBITION'
"Sen. Mark Pryor (D-AR) defended his vote for Obamacare and attacked Republican challenger and Iraq War Veteran Tom Cotton's "ambition" during Monday's Arkansas debate. Obamacare (the Affordable Healthcare Act) passed the Senate in December 2009 against a united Republican front. All 60 Democrats aligned with Majority Leader Harry Reid (D-NV) to vote "yea" and heave it upon the backs of the American people. Senator Mark Pryor was one of the Democrats who stood with Reid. According to Politco Pro, Pryor defended his vote for Obamacare by saying, "A few weeks ago…at church, a guy came up to [him] and gave [him] a hug and thanked [him] for voting for the Affordable Healthcare Act." He suggested the man who hugged him would not have insurance without Obamacare. Pryor then went after Cotton over the support the Iraq War vet has received from conservative groups around the country. Pryor said the applause Cotton received while attending an Americans for Prosperity event "is still ringing in his ears." He said Cotton "has allowed his ambition to get the best of him" and that "[Cotton] will do anything [and] say anything" to get financial contributions to win the race. Cotton's campaign responded by showing "that three of the five top outside spenders in the Senate race back Pryor" and the biggest spender in the race is the "pro-Democratic Senate Majority PAC."
http://www.breitbart.com/Big-Government/2014/10/14/Pryor-Defends-Vote-For-Obamacare-Attacks-Iraq-Vet-s-Ambition
IMMIGRATION:
VOTERS TRUST GOP MORE ON IMMIGRATION; 12-PT SWING AFTER BREITBART TEXAS REPORT ON WAREHOUSED ILLEGALS
"Voters trust Republicans more than Democrats to deal with immigration issues, and there has been a 12-point swing in favor of Republicans since Breitbart Texas published leaked photos of illegal immigrants being warehoused in detention centers. A Gallup poll found that 65 percent of likely voters think immigration will be "extremely" or "very important" in how they vote in the midterm elections. And Republicans have a five-point advantage over Democrats on the issue.
As The Hill noted, "in a sign of how the surge in unaccompanied children at the border could have changed the politics of the issue, voters now give Republicans the advantage, by 47 to 42 percent. By contrast, in April, before the border crisis drew attention, Democrats led, 49 to 42 percent." Since Breitbart Texas published the leaked photos in June, the mainstream media were forced to cover illegal immigration. According to Gallup, illegal immigration is the top issue among all Republicans. President Barack Obama delayed his executive amnesty, saying the politics had changed on the issue after the flood of illegal immigrants from Central America — because Senate Democrats, realizing the unpopularity of Obama's executive amnesty, begged him to delay it so they could have a better chance of retaining control of the Senate. Republicans like New Hampshire Senate candidate Scott Brown have surged since campaigning on illegal immigration during this election cycle even as supposed GOP "gurus" like Karl Rove have advised candidates not to make illegal immigration and amnesty campaign issues."
http://www.breitbart.com/Big-Government/2014/10/14/Voters-Trust-GOP-More-on-Immigration-12-Pt-Swing-After-Breitbart-Texas-Report-on-Warehoused-Illegals
AZ SHERIFF: MEXICAN GOV'T PAYING TO KEEP ILLEGALS IN USA
"Monday on Fox News Channel's "Your World With Neil Cavuto" Pinal Co, AZ Sheriff Paul Babeu said it is, "sickening," the U.S. government is doing nothing to stop the Mexican government from paying for low-income immigrant's applications to the Obama administration's deferment program. Babeu said, "It makes good sense for them financially because of all the money earned here in the United States, gets funneled back down into Mexico and buttresses up their economy. Clearly if they were actual partners with the United States, they would say, well, of course, bring all these illegals back and we'll take them. but that not the case. they're actually funding their defense, their legal defense to fight deportation so they can stay here in the ute. this is unacceptable."  When asked what the United States is doing to stop the problem, "Next to nothing, and this is where they've not only been complicit, they've been supporting this over years, and it is actually sickening to see the response from our own government here in the United States because I and other law enforcement officers are charged to enforce the laws that lawmakers pass. The president is supposed to carry out the laws that lawmakers pass, and yet he undermines the rule of law when it comes to this. Almost like there is no law when it comes to immigration," he added."
http://www.breitbart.com/Breitbart-TV/2014/10/13/AZ-Sheriff-Mexican-Government-Paying-To-Keep-Illegals-In-America
U.S. should stump up billions to curb Central America migration: Perez
http://news.yahoo.com/u-stump-billions-curb-central-america-migration-perez-171130651.html
Stop Disease at the Border
"The problem of invasion across our border is no longer just a jobs problem. It's a national security problem, a welfare problem, a public school problem and a dangerous disease problem. It's not a problem of accepting a few lost teenagers who arrived unannounced and demanded admission. It's a problem of our public schools suddenly being invaded by thousands of young adults who have never been to any school, who are not familiar with basic hygiene, who can't read or write, who don't speak English or even familiar Spanish (but speak one of 21 different Spanish or Indian dialects) and who may carry new diseases such as EV-D68. It's a problem of requiring our newly burdened health care establishment to deal with diseases that are not common in the United States. During the summer we suffered an outbreak of EV-D68, a polio-like enterovirus. The outbreak is widespread in Central America, from which many of the illegal kids came. The CDC reports that at least 538 people, mostly children, in 43 states and the District of Columbia became ill with EV-D68. At least five U.S. children infected with EV-D68 died this fall. Obama has refused to bar entry to the United States by people from countries where Ebola is epidemic. The problem we face is not just one African who entered our country and then died from Ebola. It's a national health problem that has made our health care personnel carriers of a fatal African disease endangering Americans who never went to Africa. Obama sent thousands of U.S. troops to Liberia, a country stricken with Ebola. He ignores the danger to our American troops and also to other Americans when these servicemen and women return home. The safety of the American people is less important to him than posing as a world citizen."
http://townhall.com/columnists/phyllisschlafly/2014/10/14/stop-disease-at-the-border-n1904578
It's Common Sense to Seal the Borders to Ebola, But That'd Hurt Obama's Amnesty Agenda
"RUSH:  I got an e-mail after that call from the doctor, and I'm sure that many of you are asking the same thing, "What's the bottom line?"  His point in all of that was we've got no business allowing people from known Ebola-producing countries into ours.  That was his whole point.  And his secondary point, which confirmed his primary point, was he's a doctor.  He said this idea that a patient has to be showing symptoms in order to infect people isn't necessarily true.  The doctor's point was that you can be infected by a patient who is not showing symptoms, and thus may not know that he or she has Ebola.  There are instances of it.  And because of that, his simple point was if the safety and security of America and her people is the primary concern, there's no way you let Ebola patients or you allow flights from countries such as the three in Africa, into the country.  The Filipinos are banning all flights.  It can be done.  Lesser countries than ours are instituting such protocols.  It can be done."
http://www.rushlimbaugh.com/daily/2014/10/14/it_s_common_sense_to_seal_the_borders_to_ebola_but_that_d_hurt_obama_s_amnesty_agenda?utm_source=feedburner&utm_medium=feed&utm_campaign=Feed%3A+RushLimbaugh-AllContent+%28The+Rush+Limbaugh+Show+-+All+Content%29
AFTER SPENDING AT LEAST $25M FOR OPEN BORDERS, MARK ZUCKERBERG DONATES $25M TO COMBAT EBOLA
"On Monday, Facebook co-founder Mark Zuckerberg announced that he and his wife Priscilla, a doctor, "are donating $25 million to the Centers for Disease Control Foundation to help fight Ebola." Zuckerberg and his pro-open borders lobbying group FWD.us spent a like amount this year to get amnesty and more guest-worker visas. "The Ebola epidemic is at a critical turning point. It has infected 8,400 people so far, but it is spreading very quickly and projections suggest it could infect 1 million people or more over the next several months if not addressed," Zuckerberg wrote on his Facebook page. "We need to get Ebola under control in the near term so that it doesn't spread further and become a long term global health crisis that we end up fighting for decades at large scale, like HIV or polio." Zuckerberg's donation will no doubt make a huge and immediate difference, but the best way to contain the Ebola virus may be to limit visas and not push for the open borders policies that Zuckerberg has advocated. In fact, Zuckerberg's FWD.us group has spent at least $25 million this election cycle for pro-amnesty candidates and causes, which equals Zuckerberg's donation to help combat Ebola. High-tech groups have demanded massive increases in guest-worker visas that would lower the wages of American workers, even though there is not a shortage of American high-tech workers."
http://www.breitbart.com/Big-Government/2014/10/14/After-Spending-at-Least-25M-for-Open-Borders-Mark-Zuckerberg-Donates-25M-to-Combat-Ebola
JEB BUSH: GOP MUST WORK WITH DEMS ON AMNESTY IF REPUBLICANS CONTROL CONGRESS
"On Monday in Michigan, former Florida Governor and potential 2016 presidential candidate Jeb Bush again said Republicans need to pass comprehensive immigration legislation if they control Congress. Republicans may win the Senate in November as President Barack Obama's executive amnesty and actions on illegal immigration become increasingly unpopular. Even GOP candidates like Scott Brown in blue states have closed the gap by focusing on illegal immigration. But, like he did while stumping for Republican North Carolina Senate candidate Thom Tillis, that did not stop Bush from insisting that Republicans work with Democrats on immigration during his campaign stop with Republican Michigan Governor Rick Snyder and Senate candidate Terri Lynn Land.  "Republicans need to get into power to show that we can govern by passing budgets and by working across the aisle to find solutions to immigration, to energy, to regulations, to entitlements," Bush said, according to the Lansing State Journal."
http://www.breitbart.com/Big-Government/2014/10/14/Jeb-Bush-GOP-Must-Work-with-Dems-on-Amnesty-if-Republicans-Control-Congress
SOUTH DAKOTA INDEPENDENT: WE NEED TO THROW OUR ARMS AROUND ILLEGAL IMMIGRANTS
"The South Dakota "Independent" candidate for Senate Larry Pressler is campaigning on the importance of embracing illegal immigrants in America. "We have got to move towards immigration reform, we have to throw our arms around those Mexican Americans that are here, and give them a path to citizenship," he explained during a Sioux Falls Rotary forum on Monday.
Pressler is challenging Democratic candidate Rick Weiland and former Republican South Dakota Governor Mike Rounds for the Senate seat held by Democratic Senator Tim Johnson. Rounds indicated that the United States should provide legal status for millions of illegal immigrants to stay in the United States and pay taxes so long as they went to the "back of the line." "If you like 12 million people over here without documents, illegally, fine, I don't, I think we have to address that." he said. Rounds is currently leading the Senate race, but facing a closer than expected challenge by Pressler and Weiland, prompting both Republicans and Democrats to increase spending in the state. Rounds explained that first, the federal government had to secure the border, because members of Congress wouldn't support legislation to reform immigration without knowing that the border was secure."
http://www.breitbart.com/Big-Government/2014/10/14/South-Dakota-Independent-We-Need-To-Throw-Our-Arms-Around-Illegal-Immigrants
Australia launches impressive border control message
http://hotair.com/archives/2014/10/14/australia-launches-impressive-border-contol-message/
Grimes's Immigration Ad Attacks McConnell on 'Amnesty'
http://blogs.wsj.com/washwire/2014/10/14/grimess-immigration-ad-attacks-mcconnell-on-amnesty/?mod=WSJBlog
Kentucky Democrat Tries To Hide Anti-Amnesty Ad, Left Attacks [VIDEO]
"It's not been a good day for Alison Lundergan Grimes. Actually, it's not been a good couple of weeks for the Democrat hoping to unseat Republican Senate Minority Leader Mitch McConnell. Polls showed her with a chance to win, then video of her refusing to answer whether she voted for President Barack Obama from an editorial board meeting surfaced. The video of Grimes dodging a simple question was quickly followed by another, and the condemnation of MSNBC's Chuck Todd, saying her dodge "disqualified" her. During a Senate debate on Monday, she again refused to answer that simple question, citing the sanctity of the secret ballot. Earlier today, with momentum having left her, the Democratic Senatorial Campaign Committee pulled their money out of the race; a sign of lost faith in winning. To add insult to injury, Vox, the liberal activist site, ran a piece today pointing out an ad the Grimes campaign has been running attacking McConnell on "amnesty" and "benefits for 3 million illegal aliens" by voting for the Reagan immigration reform bill way back in 1986."
http://dailycaller.com/2014/10/14/kentucky-democrat-tries-to-hide-anti-amnesty-ad/
SPENDING/BUDGET/ECONOMY:
The CDC's Laughable Pet Projects
Absurd spending priorities — not budget cuts — caused the feds to drop the ball on Ebola.
"Just after the Clinton-era surge, the CDC chose to invest the influx of cash in a fancy new headquarters and fitness center for their employees. The new Arlen Specter Headquarters (fittingly named after the chairman of the CDC's appropriations committee) cost $110 million — including $10 million for furniture alone — a cost of $12,000 per employee. The nearby fitness center included $200,000 for light-shows, saunas, and zero-gravity "mood chairs" — all free for employees on CDC's Atlanta campus. The CDC also spent at least $1.7 million on a Hollywood liaison to make sure medical portrayals in TV shows were accurate. And the CDC-funded Stop AIDS Project in San Francisco included a four-part erotic-writing workshop, "practical tips for friendly relations" with prostitutes, and a "bar night" for HIV-positive men. How do any of these items help "control" disease? The NIH's spending is even more laughable. The institute granted $5 to $7 million for a gay-porn website designed to instruct about HIV, $667,000 for a study on the health benefits of rerun television, $1 million on the sexual proclivities of fruit flies, $600,000 on why chimpanzees throw their poop, $350,000 on the importance of imagination while golfing, and $550,000 to determine that heavy drinking in one's 30s can lead to feelings of immaturity. Instead of focusing on core missions like an Ebola vaccine, Democrats would see the CDC expand their frivolous activities to new (and expensive) heights. In 2013 President Obama asked for millions so the agency could study the link between video games and violence. And earlier this year congressional Democrats pushed for a $60-million CDC study of gun violence, labeling it "a public health crisis." Before attempting to browbeat Congress and frighten the public with misleading claims of declining budgets, Collins and other government health professionals should take a long look in the mirror. A deadly virus is sweeping the globe. People are dying. Fruit flies, saunas, and reruns can wait — and always could."
http://www.nationalreview.com/article/390254/cdcs-laughable-pet-projects-brendan-bordelon
Data don't support President Obama's claim that we're 'better off' today
"BARACK Obama has always seen himself as an agent of change, a la Ronald Reagan. His goal was to do for progressive politics what Reagan had done for conservatism. Thus it was no surprise that he parroted a Reagan trope in recently asking the question of whether Americans are better off today than when he took office — and then answering his own question by concluding that "the country is definitely better off than we were when I came into office." For Reagan, it was a campaign strategy drawn as a weapon against Jimmy Carter in 1980. Are you better off, he asked voters, than you were four years ago? Such comparisons aren't unique to Reagan and Obama, of course, but Reagan put his own stamp on it — quite successfully as it turns out. "By every economic measure," Obama told college students the other day, "we are better off than when I took office." So not only has this president adopted the Reagan line (even crediting Reagan). He's turned it into yet another example of repeated, robotic rhetoric in the endless campaign speeches made by a man "who is not running for anything except the exit," in the words of Caroline Baum, a former Bloomberg News columnist. Baum correctly notes that Obama has set a low bar for economic measurements, as did Reagan in a sense. When the former took office in 2009, the longest recession since World War II was at its nadir. Reagan, inaugurated in 1981, took the reins at a time when Carter's legacy had produced a terrible economy. Both Reagan and Obama inherited bad economies. How could people not be better off? The problem is that Obama's stewardship set in motion a sluggish recovery. Unemployment has fallen, but the labor participation rate has dropped to a low not seen since 1978. Yes, that was during the Carter administration. Obama's Department of Labor says nearly 100,000 jobless workers have given up. This pushed the unemployment rate down to its lowest level since the last summer of the George W. Bush administration."
http://newsok.com/data-dont-support-president-obamas-claim-that-were-better-off-today/article/5353300
The Mythical 'Pay Equity' Crisis
Democrats won't tell you, but equal pay for women is already the law.
http://online.wsj.com/articles/gerald-skoning-the-mythical-pay-equity-crisis-1413242034
Slowing global economy and panicky investors could lead Fed to delay a rate increase
http://www.foxbusiness.com/markets/2014/10/14/slowing-global-economy-and-panicky-investors-could-lead-fed-to-delay-rate/
Household Finances May Curb Holiday Spending
"Across the country, retailers like Macy's and Walmart are adding a projected 800,000 holiday workers to their ranks, their highest level of seasonal hiring since 1999, according to the outplacement firm Challenger, Gray & Christmas. But forecasters warn that businesses could ultimately struggle to persuade households to spend more this holiday season. Stagnant wage growth, coupled with the rising costs of health care, child care, housing and other essentials, means that many Americans simply have less money left at the end of the year for presents, experts say. Reflecting imbalances elsewhere in the economy, much of the holiday season spending will come from wealthier shoppers. PricewaterhouseCoopers projects that average holiday season spending per household will fall to $684 this year, from $735 in 2013, primarily because of sluggish salaries and rising costs of living."
http://www.nytimes.com/2014/10/14/business/household-finances-may-curb-holiday-spending.html?partner=rss&emc=rss&_r=0
Are you among the world's wealthiest?
If you have $3,650, you're among the wealthiest half of people in the world, according to Credit Suisse's new report on global wealth. In numbers and charts, we break down the need-to-know stats
http://www.telegraph.co.uk/finance/economics/11161150/Are-you-among-the-worlds-wealthiest.html
Hillary Hypocrisy Talks About Student Debt, Hits UNLV Foundation For $225K Speaking Fee
The UNLV student body protested the large fee especially at a time when the school's tuition was increasing by almost 20%
http://www.truthrevolt.org/news/hillary-hypocrisy-talks-about-student-debt-hits-unlv-foundation-225k-speaking-fee
COMMON CORE:
Lakeland School District passes resolution against Common Core
http://tn.chalkbeat.org/2014/10/13/lakeland-school-district-passes-resolution-against-common-core/#.VD2J4b6RafT
Tea party leader ejected from [Republican Governor] Kasich rally
"Were they disruptive or was it the T-shirt that caused the president of the Cincinnati Tea Party and others to be ejected Monday night Ohio Gov. John Kasich's campaign rally in West Chester Township? Ann Becker, tea party president and a Butler County voter, said she was wearing an "Ohioans Against Common Core" T-shirt when private security stopped her from entering the event at Voice of America MetroPark and asked if she was invited. The security officer went inside to confirm the invitation with Butler County GOP officials, who hosted the rally, while about eight other people got into the event without being stopped, Becker said. Becker, who served as a Butler County GOP central committee woman until May, said she was told she was not on the guest list, even though she showed the officer the email RSVP she had sent to the Butler County GOP earlier in the day. "He said I had to leave the premises immediately or I would be removed," said Becker, who was among a group of T-shirt wearing protesters who were denied access to the event."
http://www.cincinnati.com/story/news/politics/2014/10/14/tea-party-leader-ejected-kasich-rally/17250155/
Kicked out by Kasich over Common Core
http://www.annbecker.com/kicked-kasich-common-core/
MISC.:
Obama will nominate attorney general after midterms
"President Obama will announce his nominee to replace outgoing Attorney General Eric Holder after November's midterms, according to a White House official. The White House official told the Washington Examiner that Senate Democrats wanted Obama to make the selection following the 2014 elections. That timeline means that the White House could attempt to push through the attorney general pick in a lame-duck Congress. Republicans immediately pounced on the decision, accusing the president of kowtowing to the demands of vulnerable Democrats. However, GOP lawmakers would prefer a nomination battle in 2015, given that conservatives could control the upper chamber. Holder, one of the most influential voices in the Obama Cabinet, will not leave the post until his successor is confirmed. Early frontrunners for the job include Labor Secretary Thomas Perez and Solicitor General Donald Verrilli Jr. The Associated Press first reported the White House's decision to delay the nomination. The White House made a similar calculation when pushing back Obama's expected executive order on immigration reform, saying they didn't want the issue to get mired in election-year politics."
http://washingtonexaminer.com/obama-will-nominate-attorney-general-after-midterms/article/2554767
Obama expected to name AG nominee after midterms, setting up lame-duck battle
"President Obama plans to wait on nominating a new attorney general to replace Eric Holder until shortly after the November election, setting up a likely battle in a lame-duck session despite calls from Republicans to wait even longer — until the new Senate is seated. A source close to the process on Tuesday confirmed to Fox News that the president plans to wait until after the Nov. 4 midterm elections. The source said the administration considers the appointment to be serious and wants to wait so the nomination doesn't get mired in election-year politics. Democrats reportedly had asked the president to hold off until after Nov. 4. But some Senate Republicans wanted Obama to wait until the new Senate is seated in January to name his pick to succeed Holder. By naming a nominee shortly after the election yet before the new year, the White House would be putting his or her confirmation in the hands of some lawmakers who are not returning in 2015 — and thus no longer accountable to voters."
http://www.foxnews.com/politics/2014/10/14/obama-expected-to-name-ag-nominee-after-midterms-setting-up-lame-duck-battle/
WH: Obama won't name Holder's replacement until you rubes have already cast your midterm ballots
http://hotair.com/archives/2014/10/14/report-obama-to-nominate-holders-replacement-during-the-lame-duck-session/
Obama punts attorney general nomination until after Election Day
http://www.politico.com/story/2014/10/obama-attorney-general-pick-111863.html
Official Barack Obama Twitter Account Invites People to 'Stick It to Climate Change Deniers'
"President Barack Obama's official Twitter account late Tuesday asked people to help 'stick it to climate change deniers' by signing a petition in support of Obama's plan to cut carbon pollution. "This is a big moment in the fight against climate change — stick it to climate change deniers by adding your name," the tweet asked."
http://www.theblaze.com/stories/2014/10/14/official-barack-obama-twitter-account-invites-people-to-stick-it-to-climate-change-deniers/
New Benghazi indictment confirms computers with classified information stolen
http://www.foxnews.com/politics/2014/10/14/new-benghazi-indictment-confirms-computers-with-classified-information-stolen/
Remember The Fresh Promise Of Barack Obama? What Happened To That Guy?
http://www.huffingtonpost.com/2014/10/13/barack-obama-legacy_n_5967084.html
Union enrollment plummets for Wisconsin teachers under tough law
"Teachers in Wisconsin's public schools have learned a major lesson from the state's landmark 2011 law neutering public sector unions, with more than a third dropping out of their labor organization. Given no choice but to join and pay dues to the Wisconsin Education Association Council (WEAC) for decades, teachers have for the last three years been able to opt out. And that is what tens of thousands have done as a result of Gov. Scott Walker's Wisconsin Budget Repair Bill, also known as Act 10. "Given the evidence, it shows that the union's hold is softening," Patrick Wright, vice president of legal affairs for the Mackinac Center for Public Policy, told FoxNews.com"
http://www.foxnews.com/us/2014/10/14/one-third-wisconsin-teachers-have-dropped-union-since-gov-walker-ended/
City of Houston demands pastors turn over sermons
http://www.foxnews.com/opinion/2014/10/14/city-houston-demands-pastors-turn-over-sermons/
Students Were Passing Out U.S. Constitutions at a Public University. Moments Later, This Happened.
http://www.theblaze.com/stories/2014/10/14/students-were-passing-out-u-s-constitutions-at-a-public-university-moments-later-this-happened/?utm_source=facebook&utm_medium=story&utm_campaign=ShareButtons
WASHINGTON POST: 94% CHANCE REPUBLICANS WIN SENATE
"A spate of new Senate projections shows Republicans widening the electoral map and increasing their chances of a GOP takeover. On Monday, the The Washington Post's Election Lab forecast showed Republicans with a 94% chance of winning the Senate and a 99% chance of maintaining control of the House. The New York Times is similarly projecting a Republican takeover in the Senate. According to the Times' statistical forecast, the GOP currently holds a 64% chance of reclaiming the Senate. Progressives' favorite pollster, Nate Silver, currently puts GOP chances of winning the Senate at 57.9%. The midterm elections take place in 22 days on Nov. 4th."
http://www.breitbart.com/Big-Government/2014/10/13/Washington-Post-94-Chance-Republicans-Win-Senate
Election Lab
The Monkey Cage's political scientists forecast the House and Senate races.
http://www.washingtonpost.com/wp-dre/politics/election-lab-2014
AXELROD: 'VERY TOUGH' FOR DEMOCRATS TO KEEP SENATE
"David Axelrod, former senior adviser to President Barack Obama, said, "It's going to be very tough" for Democrats to keep control of the Senate during an appearance on MSNBC's "NOW w/Alex Wagner" on Tuesday. Axelrod stated, "I do believe that it's going to be very tough for us to hang on [to the Senate]," and, "I just think, as I have said throughout this segment, that the red state advantage that Republicans have right now will be very telling on November 4."
He did argue that "Democrats take some hope right now in the micro-targeting they have done using big data, the kind of organizing tactics we used in battlefield states in 2012." He added that he saw some encouragement in "the applications for vote by mail ballots in states like North Carolina, in Iowa, and Colorado, and I heard some returns here from Illinois where we have a close governor's race that were encouraging. Perhaps that will make the difference in some of these races and could tilt this."
http://www.breitbart.com/Breitbart-TV/2014/10/14/Axelrod-Very-Tough-for-Democrats-to-Keep-Senate
Democrats Down To Blaming Pollsters
http://www.breitbart.com/InstaBlog/2014/10/13/Democrats-Down-To-Blaming-Pollsters
EXCLUSIVE–SARAH PALIN DRAWS A LINE IN THE SWAMP: COL. ROB MANESS MUST WIN SENATE RACE AGAINST CASSIDY, LANDRIEU
"Former Alaska Gov. Sarah Palin, the 2008 GOP vice presidential nominee and a conservative kingmaker, is doubling her efforts in Louisiana to get retired Air Force Col. Rob Maness elected to the U.S. Senate over GOP Rep. Bill Cassidy (R-LA) and incumbent Democrat Sen. Mary Landrieu (D-LA). "Those folks in Washington should visit Louisiana like I have recently," Palin told Breitbart News exclusively when asked what to make of the GOP establishment efforts to push Maness out of the race. "The momentum, enthusiasm, and dedication for Rob Maness is real, and I've seen it – along with a few live gators! The other candidates have spent millions on the air bashing each other with uninspiring ads."  "Rob's hard work and his one creative gator-wrestling ad got his message out. He campaigns much like we did in Alaska – going voter to voter and door to door," she explained. "He's visited all 64 of Louisiana's parishes in his Ford F-150. He even drove it to the event we had two weeks ago. He's had 50 town halls and is the only candidate in the race to put forward positive, conservative solutions. He is the breath of fresh air Louisianans crave, and the polling data is reflecting that."
http://www.breitbart.com/Big-Government/2014/10/14/Exclusive-Sarah-Palin-Draws-A-Line-In-The-Swamp-Col-Rob-Maness-Must-Win-Louisiana-s-Senate-Race-Against-Cassidy-Landrieu
Poll: Hagan Trails Republican Challenger Among Hispanic Voters
"A new poll shows that incumbent Democratic Sen. Kay Hagan from North Carolina is struggling with Hispanics in the Tar Heel state. This comes as national Hispanic groups bash Hagan for her immigration vote. Hagan's support among North Carolina Hispanics sits at 25 percent compared to her Republican challenger state House Speaker Thom Tills, whose support is at 44 percent. The Libertarian candidate polls at one percent while 30 percent remain undecided. The new poll, released by Time Warner Cable News, surveyed 554 likely North Carolina voters and has 4.2 percent margin of error. It comes on the heels of backlash of several Hispanic groups coming out against Democrats, including Hagan. The national Hispanic group Presente Action has released a new ad on Hispanic North Carolina radio stations and Facebook hammering Hagan. Presente Action has been hitting Hagan on what they call a failure to find solutions on immigration reform and working against change over the past few weeks. "When there was a solution within reach, Sen. Kay Hagan stood opposed," a transcript of the radio ad reads. The Facebook ad also encourages members of the Hispanic community to vote against her."
http://dailycaller.com/2014/10/14/poll-hagan-trails-republican-challenger-among-hispanic-voters/
DEMOCRAT INVESTMENT IN SOUTH DAKOTA: AN EXPENSIVE PUBLICITY GAMBIT?
"What's the price for a series of headlines suggesting the political landscape for control of the Senate has shifted significantly in the Democrats' favor? Key GOP operatives say the $1 million ad buy in South Dakota purchased just that – and that the race isn't really in danger for Republican Gov. Mike Rounds. Last week, the Democratic Senatorial Campaign Committee announced that they would spend $1 million in South Dakota, mostly on negative advertising.
In response, the NRSC announced that they would match the Democrat ad buy with a $1 million buy of their own in South Dakota. "Dem Is In Striking Distance In South Dakota Senate Race" blared a headline on the left-leaning news website TPM crowing that the race had the potential to be the "most interesting Senate race in the country." The article cited a Harper poll showing that Republican candidate Mike Rounds was still earning 37 percent support, while Democratic Candidate Rick Weiland was trailing at 33 percent."
http://www.breitbart.com/Big-Government/2014/10/14/Democrat-Investment-in-South-Dakota-An-Expensive-Publicity-Gambit
MICHIGAN'S GARY PETERS RESORTS TO WAR ON WOMEN ATTACK AD IN FACE OF QUESTIONS ABOUT FABRICATED MILITARY RECORD
"Michigan Democratic U.S. Senate candidate Rep. Gary Peters (D-MI) has launched a new advertisement that falsely claims GOP candidate Terri Lynn Land wants to cut women's access to various female health services. The new ad comes as Peters and his campaign have completely publicly ignored an investigation by Breitbart News into Peters' military background, in which documents and interviews with military leaders—including one of Peters' former commanding officers—have shown that he fabricated much of his service record for political gain on the campaign trail. "This is an important election for women," a woman in the Peters campaign ad says. "And I couldn't believe what I learned about Terri Lynn Land," another woman says.
"Terri Lynn Land supports a plan that would cut women's access to preventive services like mammograms, cancer screenings and prenatal," a narrator then says. "I didn't think it could be true," a third woman then says on screen. "But then I checked her record," the first woman says. "Land also supports letting employers make personal healthcare decisions for their female employees by denying them coverage for birth control," the narrator jumps back in.  "As a woman," the first woman reappears, before the screen cuts to a fourth woman: "Terri Lynn Land should know better." "I hear all this and I just can't trust Terri Lynn Land to make decisions for me," the second who reappears again says. "Really," the first woman ends the ad. Land's campaign spokeswoman Heather Swift fired back almost immediately after the ad was launched, calling it a "desperate" attempt to "cover up" attacks on Land from last week over her motherhood. "Desperate to cover up sexist, anti-mom attacks from his campaign and allies, Gary Peters has resorted to lying about Terri and her positions," Swift said. "The only candidate who has hurt women's access to health care is Gary Peters. His support of ObamaCare has caused over 200,000 families to lose their plans. To make matters worse, his campaign is now attacking Terri for talking about how being a mom is important to her decision making. While Terri has a plan to put Michigan women First, it's clear that Gary Peters will only put himself first, at the expense of Michigan women and families."
http://www.breitbart.com/Big-Government/2014/10/13/Michigan-s-Gary-Peters-Resorts-To-War-On-Women-Attack-Ad-In-Face-Of-Questions-About-Fabricated-Military-Record
Did Republicans Blow the Michigan Senate Race?
The contest was touted as an opportunity to gain a seat, but now the party seems to be giving up on its candidate.
http://www.theatlantic.com/politics/archive/2014/10/did-republicans-blow-the-michigan-senate-race/381399/
MARK PRYOR ACCUSES IRAQ WAR VET TOM COTTON OF FEELING 'ENTITLED' TO ARKANSAS SENATE SEAT
http://www.breitbart.com/Big-Government/2014/10/13/Senator-Pryor-Accuses-Challenger-And-Iraq-War-Vet-Tom-Cotton-Of-Feeling-Entitled
DEMOCRATIC PARTY ABANDONS AD BUYS FOR ALISON LUNDERGAN GRIMES
http://www.breitbart.com/Big-Government/2014/10/14/Democratic-Party-Abandons-Ad-Buys-for-Alison-Lundergan-Grimes
'RAINBOW COALITION' OF COMMUNITY ORGANIZERS BUILDING KENTUCKY GROUND GAME TO OVERCOME GRIMES' GAFFES
http://www.breitbart.com/Big-Government/2014/10/14/Rainbow-Coalition-of-Community-Organizers-Building-Kentucky-Ground-Game-to-Overcome-Grimes-Gaffes
GRIMES AGAIN REFUSES TO SAY IF SHE VOTED FOR OBAMA IN 2008 AND 2012
http://www.breitbart.com/Big-Government/2014/10/13/Grimes-Again-Refuses-to-Say-If-She-Voted-for-Obama-in-2008-and-2012
Alison Lundergan Grimes Cites "Right For Privacy At Ballot Box" When Asked If She Voted For Obama
http://www.realclearpolitics.com/video/2014/10/13/alison_lundergan_grimes_cites_right_for_privacy_at_ballot_box_when_asked_if_she_voted_for_obama.html
Alison Lundergan Grimes' Father Donated To Obama
http://dailycaller.com/2014/10/13/alison-lundergan-grimes-father-donated-to-obama/
Kay Hagan's Dishonest Senate Campaign Against Tax & Education Reform In North Carolina
http://www.forbes.com/sites/patrickgleason/2014/10/14/hagan-fibs/
Democratic Sen. Mary Landrieu: Obama rates "a 6 to 7" out of 10
http://www.cbsnews.com/news/democratic-sen-mary-landrieu-obama-rates-a-6-or-7-out-of-10/
Crossroads Pours $3M into New Hampshire for New Ad
"With the New Hampshire Senate race tightening, American Crossroads is launching a weeklong, $3 million ad buy targeting Democratic incumbent Jeanne Shaheen, using an ad format it's already run in Arkansas. The ad features a student participating in a spelling bee who is asked to spell "Shaheen," for which the judges provide a definition ("a Washington liberal out of touch with New Hampshire, voted for the Obama agenda 99 percent") and a usage example ("Jeanne 'Shaheen'​ was the deciding vote for Obamacare"). "O-B-A-M-A," the girl guesses at the end. The judges decide that's "close enough." American Crossroads previously used this set-up in an ad in Arkansas, targeting Democrat Mark Pryor…"
http://www.nationalreview.com/corner/390257/crossroads-pours-3m-new-hampshire-new-ad-andrew-johnson
Karl Rove Burns More Donor Cash on Worthless Ads in Key States
"As the GOP continues to struggle – more than many believe it should have to – to take control of the Senate this year, it's worth remembering that goal was actually closer to realization in 2012 and today's establishment GOP blew it – big time. But when November (2012) rolled around, Democrats not only kept control of the Senate, they actually gained two more seats, making it that much more difficult for the GOP to take over the chamber this cycle.
And many Republican donors who deluded themselves into believing Mitt Romney had a strong chance to win the White House and that GOP control of the Senate was within reach felt deflated and misled. That defeat clearly impacted potential Republican donors in 2013 and this year. The reason it's worth remembering is because pretty much the same thing may be getting ready to happen, again. Poll after poll has been demonstrating that while voters are far from sold on Obamacare, it's simply not the hot button issue illegal immigration, foreign policy as regards radical Islam and now Ebola are with voters. Yet, traditionally Karl Rove and/or Republican establishment-aligned groups continue to not engage on those key issues most on voter's minds as we head toward November. Obamacare: The Incredible Fading Issue Politicians hoping the health care law will swing 2014 elections will be sorely disappointed."
http://www.breitbart.com/InstaBlog/2014/10/14/Karl-Rove-Burns-More-Donor-Cash-in-Worthless-Ads-in-Key-States
PAT ROBERTS: ELECT ME TO PUT HARRY REID OUT TO PASTURE
"Tuesday on Fox News Channel's "Your World With Neil Cavuto," Sen. Pat Roberts (R-KS) said the balance of power in the U.S. Senate is a key issue in the Kansas race. Roberts said, "Basically the people of Kansas got it figured out. My opponent is a liberal Democrat. He is posing as an independent. He's not. He is a liberal Democrat. By any measure, his definition, his deeds, where he stands on the issues or doesn't stand on the issues and by campaign contributions. He ran against me as a democrat in 2008. He's given about $174,000 to Hillary Clinton, to Barack Obama, and, yes, Harry Reid. So he's going to caucus with Harry Reid. I think most Kansans understand that. voting for Pat Roberts is about more than a vote for Pat Roberts. It's about sending me to stop the Reid-Obama agenda. Put Harry out to pasture, end the gridlock and lets get things done"
http://www.breitbart.com/Breitbart-TV/2014/10/14/Roberts-Elect-Me-to-Put-Harry-Out-to-Pasture
ELIZABETH WARREN: GOP MOTTO IS 'I GOT MINE, THE REST OF YOU ARE ON YOUR OWN'
http://www.breitbart.com/Breitbart-TV/2014/10/14/Elizabeth-Warren-GOP-Motto-is-I-Got-Mine-the-Rest-of-You-Are-on-Your-Own
IOWA LIBERTARIAN CANDIDATE DIES IN PLANE CRASH
"Doug Butzier, the Libertarian candidate for Senate in Iowa, has died in a plane crash, Iowa's KETV reports.  Butzier's plane crashed late Monday near Dubuque. He was the sole occupant of the plane.  Local affiliate KCRG reported: Dalsing said the plane missed its first approach to the runway and crashed while approaching for a second time. Around an inch and a half of rain fell in the Dubuque area throughout the day and into the night Monday, though Dalsing said it wasn't clear if weather played a role in the crash."
http://www.breitbart.com/Big-Government/2014/10/14/Iowa-Libertarian-Candidate-Dies-In-Plane-Crash
Unions Contribute Millions To Democrats As Election Nears
http://dailycaller.com/2014/10/13/unions-contribute-millions-to-democrats-as-election-nears/
EXCLUSIVE–TED CRUZ ON POTENTIAL 2016 RUN: QUESTION FOR ALL GOP PRIMARY VOTERS IS 'WHO IS STANDING UP AND LEADING?'
http://www.breitbart.com/Big-Government/2014/10/14/Exclusive-Ted-Cruz-On-Potential-White-House-Run-Critical-Question-For-All-2016-GOP-Primary-Voters-Is-Who-Is-Standing-Up-And-Leading
REPORT: KARL ROVE'S CROSSROADS ON RETREAT, 'UNLIKELY' TO PLAY IN 2016 GOP PRES. PRIMARY
http://www.breitbart.com/Big-Government/2014/10/14/Report-Karl-Rove-s-Crossroads-on-Retreat-Unlikely-to-Play-in-2016-GOP-Pres-Primary
MATTHEWS: US GOV'T EBOLA RESPONSE 'REMINDS' HIM OF OBAMACARE ROLLOUT
"On his Monday broadcast of MSNBC's "Hardball," host Chris Matthews admitted that President Barack Obama's response to Ebola left much to be desire – so much to the extent that he said it was comparable to the problem-ridden ObamaCare rollout of last year. "My concern is this reminds me of the rollout for health care," Matthews said. "The lack of a clear-cut personage that the president would say this person, man or woman, is in charge and when he was asked who was in charge of the rollout for health care, you know what happened? He said well, it's the person who's the COO of the CAA of the HHS. Somebody that he apparently never even met. I mean, that's a problem. But he knows you."
http://www.breitbart.com/Breitbart-TV/2014/10/14/Matthews-US-Govt-Ebola-Response-Reminds-Him-of-ObamaCare-Rollout
Chris Matthews On Federal Response To Ebola: Reminds Me Of Rollout For Obamacare
http://www.realclearpolitics.com/video/2014/10/14/matthews_on_fed_response_to_ebola_this_reminds_me_of_the_rollout_for_healthcare.html
Ebola Is Coming. A Travel Ban Won't Stop Outbreaks (interesting graphs)
http://www.forbes.com/sites/jvchamary/2014/10/13/ebola-travel/
U.S. Isn't Done With Ebola
Researchers predict more cases in the United States based on flight patterns.
http://www.usnews.com/news/blogs/data-mine/2014/10/14/us-isnt-done-with-ebola
Health organization says number of Ebola cases is about to skyrocket
"A World Health Organization official says there could be up to 10,000 new cases of Ebola per week within two months. WHO assistant director-general Dr. Bruce Aylward says if the response to the Ebola crisis isn't stepped up within 60 days, "a lot more people will die" and there will be a huge need on the ground to deal with the spiraling numbers of cases. He said WHO estimated there could up to 10,000 cases per week in two months. Aylward said for the last four weeks, there have been about 1,000 new cases per week, though that figure includes suspected, confirmed and probable cases. He said WHO is aiming to have 70 percent of cases isolated within two months to reverse the outbreak. WHO increased its Ebola death toll tally to 4,447, nearly all of them in West Africa, and the group said the number of probable and suspected cases was 8,914."
http://rare.us/story/health-organization-says-number-of-ebola-cases-is-about-to-skyrocket/
WHO: 10,000 NEW EBOLA CASES PER WEEK COULD BE SEEN
"West Africa could face up to 10,000 new Ebola cases a week within two months, the World Health Organization warned Tuesday, adding that the death rate in the current outbreak has risen to 70 percent. WHO assistant director-general Dr. Bruce Aylward gave the grim figures during a news conference in Geneva. Previously, the agency had estimated the Ebola mortality rate at around 50 percent overall. In contrast, in events such as flu pandemics, the death rate is typically under 2 percent. Acknowledging that Ebola was "a high mortality disease," Aylward said the U.N. health agency was still focused on trying to get sick people isolated and provide treatment as early as possible. He told reporters if the world's response to the Ebola crisis isn't stepped up within 60 days, "a lot more people will die" and health workers will be stretched even further. Experts say the epidemic is doubling in size about every three weeks. WHO raised its Ebola death toll tally Tuesday to 4,447 people, nearly all of them in West Africa, out of more than 8,900 believed to be infected. Aylward said calculating the death rate means tracking the outcomes of all possible patients – a complicated process since the numbers of cases are substantially underreported and much patient data is missing."
http://hosted.ap.org/dynamic/stories/W/WHO_EBOLA?SITE=AP&SECTION=HOME&TEMPLATE=DEFAULT&CTIME=2014-10-14-08-44-11
Ebola Could Spike to 10,000 New Cases a Week Without Action, WHO Says
http://www.nbcnews.com/storyline/ebola-virus-outbreak/ebola-could-spike-10-000-new-cases-week-without-action-n225291
Ebola death rate hits 70%
"The death rate in the Ebola outbreak has risen to 70 percent and there could be up to 10,000 new cases a week in two months, the World Health Organization warned Tuesday. WHO assistant director-general Dr. Bruce Aylward gave the grim figures during a news conference in Geneva. Previously, WHO had estimated the death rate at around 50 percent. Aylward said the 70 percent death rate was "a high-mortality disease" in any circumstance and that the UN health agency was still focused on trying to get sick people isolated and provide treatment as early as possible. He told reporters that if the world's response to the Ebola crisis isn't stepped up within 60 days, "a lot more people will die" and there will be a huge need to deal with the spiraling numbers of cases."
http://nypost.com/2014/10/14/ebola-death-rate-rises-above-70/
Sixty Days To Beat Ebola, United Nations Warns
If the deadly outbreak cannot be reined in by Christmas then the UN says there is no plan in place and it could be overwhelmed.
http://news.sky.com/story/1352857/sixty-days-to-beat-ebola-united-nations-warns
O'Reilly Calls for Resignation of 'Chief Propagandist' CDC Director Thomas Frieden
"Bill O'Reilly tonight called for the resignation of CDC Director Tom Frieden, who he said is not being forthcoming about the threat of Ebola. "The Factor" host said it's "very worrisome" that Nina Pham, a 26-year-old nurse who treated Thomas Eric Duncan, has been diagnosed with Ebola even though she was wearing protective gear. O'Reilly reiterated that "there is no compelling reason why West Africans should be admitted to the USA" amid this epidemic, calling it a national security issue. He said that a new NBC News poll found that 58 percent also believe there should be a ban on flights from West African countries into the U.S. O'Reilly's team has asked Frieden a number of times to appear on "The Factor," but O'Reilly said he won't because he's afraid. "He knows that I know he's not being candid, that he is spinning the situation and not being forthcoming about how the disease is being spread. Frieden should resign."
http://www.redflagnews.com/headlines/oreilly-calls-for-resignation-of-chief-propagandist-cdc-director-thomas-frieden
NURSES UNION: 'THERE WERE NO PROTOCOLS' FOR DALLAS EBOLA CASE
http://www.breitbart.com/Breitbart-TV/2014/10/14/Nurses-Union-There-Were-No-Protocols-for-Dallas-Ebola-Case
CDC Head: We 'Might Have Prevented' Second Ebola Infection with Stronger Initial Response
http://www.nationalreview.com/corner/390286/cdc-head-we-might-have-prevented-second-ebola-infection-stronger-initial-response
Calculating the Grim Economic Costs of Ebola Outbreak
"While thousands of health care workers seek to control the deadly virus in West Africa, and the Centers for Disease Control and Prevention and other medical professionals seek to prevent its outbreak in the United States, financial analysts and others have been trying to estimate — or "model," in Wall Street parlance — the potential effect on the global economy. The math is not pretty. The most authoritative model, at the moment, suggests a potential economic drain of as much as $32.6 billion by the end of 2015 if "the epidemic spreads into neighboring countries" beyond Liberia, Guinea and Sierra Leone, according to a recent study by the World Bank. That estimate is considered a worst-case scenario, but it does not account for any costs beyond the next 18 months, nor does it assume a global pandemic."
http://dealbook.nytimes.com/2014/10/13/calculating-the-grim-costs-of-ebola/?_php=true&_type=blogs&_php=true&_type=blogs&_r=1&
Obama: Ebola Outbreak in U.S. 'Highly Unlikely,' but 'One Case is Too Many'
http://www.theblaze.com/stories/2014/10/14/obama-ebola-outbreak-in-u-s-highly-unlikely-but-one-case-is-too-many/
OBAMA ANNOUNCES 'SURGE OF RESOURCES INTO DALLAS' … 2 WEEKS AFTER FIRST EBOLA CASE IN US
"On Tuesday, 16 days after the late Thomas Eric Duncan became the first person to be diagnosed with Ebola in the United States, President Barack Obama announced, "We are surging resources into Dallas to examine what exactly has happened that ended up infecting the nurse there." "Obviously are thoughts and prayers are with her," he added."
http://www.breitbart.com/Breitbart-TV/2014/10/14/Two-Weeks-After-First-Ebola-In-US-Obama-Announces-Surge-of-Resources-into-Dallas
The Left, Hoping the Lack of a Surgeon General Becomes a Huge Issue
"Since the Ebola outbreak began to dominate the news cycle, you've heard liberals contending that the lack of a surgeon general is some sort of major impediment to the U.S. government effort to control the disease. As the Washington Post summarized, "Vivek Murthy, the president's nominee to be the next surgeon general, was too politically outspoken for some. He was an Obama supporter and an advocate for Obamacare. But he also said gun violence in America is a public health issue. So senators, including some Democrats, withheld support."
http://www.nationalreview.com/campaign-spot/390288/left-hoping-lack-surgeon-general-becomes-huge-issue-jim-geraghty
Ebola – and fear – spread, so Obama fundraises
"Last month Barack Obama assured the country it was very unlikely that any American stateside would become infected with the deadly Ebola virus that's killed thousands in West Africa.
On Sept. 30, Dr. Tom Frieden, head of the Centers for Disease Control, assured Americans, "I have no doubt that we will stop it in its tracks in the U.S." You know, the sophisticated nationwide healthcare system that we've all taken for granted until congressional meddling began four years ago. Here's what's happened since: The first foreign carrier of Ebola to enter the country died despite all that sophisticated care. Now a Dallas nurse who cared for him is infected, the first in-country American, despite all the sure-fire sophisticated preventive measures Frieden and others expressed such confidence in. Now comes an ABC News/Washington Post Poll this morning confirming that nearly two-thirds of Americans already fear a wider Ebola outbreak and about the same proportion don't think the feds are doing enough. No one has a clue how the nurse became infected despite all the protective gear and procedures. Was there a splash of vomit? Is the virus perhaps mutating already to bypass existing precautions? Sherlock Frieden's line Monday was, "Stopping Ebola is hard."
He admitted the CDC must rethink and double-check all its existing procedures. Design new ones. More infected Americans may show up from the same safety gap(s). It was inevitable 21 days from a midterm election that Ebola would also infect the nation's politics. The usual Washington suspects call for flight bans, as if no one can change planes in Europe. They call for an Ebola czar, as if another padded federal department would fix things right up. It's all just futile flopping for an anxious population detecting the spread of an even more virulent virus: Fear. Here's the real problem: There is no national leadership. We have a president. But he is no leader. He had no ISIS strategy until polls told him to get one. No problem, no screw-up, no scandal is ever his fault. But no one gets fired. Not Eric Holder. Not Kathleen Sebelius. He's spent most of his 2,093 days in office degrading faith in American institutions — Congress, the Supreme Court, anyone who opposes him. Having promised to unify, he's divided instead. He's mislead and lied so often that millions of countrymen — not to mention foreign leaders — tune him out. Or turn cynical."
http://news.investors.com/Politics-Andrew-Malcolm/101414-721603-obama-ebola-outbreak-tom-frieden.htm?ven=rss&utm_source=feedburner&utm_medium=feed&utm_campaign=Feed%3A+PoliticRss+%28Politic+RSS%29
O'Reilly: "No Compelling Reason" Not To Block Travel From Ebola Regions
http://www.realclearpolitics.com/video/2014/10/14/oreilly_there_is_no_compelling_reason_not_to_block_travel_from_ebola_regions.html
Feds warn of possible ISIS-inspired attacks on police, government officials, media
"Federal officials are warning U.S. law enforcement about the threat of Islamic State-inspired terror attacks against police officers, government workers and "media figures" in the U.S.  In a joint intelligence bulletin sent to law enforcement and confirmed by Fox News, the FBI and Department of Homeland Security warned about the Islamic State's calls on social media forums for violence.  A senior intelligence official told Fox News the bulletin was sent Saturday. "I requested it as a duty to warn and as an officer safety matter given ISIL's continued statements on forums and in social media to conduct homeland attacks and to target law enforcement, government and intelligence agencies," the official said, adding that "FBI investigator" was specifically mentioned in one post. NBC News first reported that an audio message, recorded by an ISIS spokesman in September, urged lone-wolf terrorists in Western countries to carry out attacks on "soldiers, patrons, and troops … their police, security and intelligence members." An English language translation of the message, which was attributed to ISIS spokesman Abu Muhammad al-Adnani, reportedly was posted on a jihadi forum late last month.  The message said attackers did not need to "ask for anyone's advice" prior to striking because such actions are legitimate, NBC News reported. Another document posted by an ISIS supporter in September reportedly called for "lone wolf operations" against several targets including "media figures."
http://www.foxnews.com/politics/2014/10/14/feds-dhs-warn-possible-isis-attacks-on-cops-government-officials-media/
Obama says fight against ISIS will be a "long-term campaign"
http://www.cbsnews.com/videos/obama-says-fight-against-isis-will-be-a-long-term-campaign/
GRAHAM: WH THE 'ONLY PEOPLE' WHO THINK ISIS STRATEGY IS WORKING
"Sen. Lindsay Graham (R-SC) argued that officials in the Obama administration are "the only people in the world" that believe the United States' strategy against ISIS is working while remaining evasive on a possible 2016 presidential run on Tuesday's "On the Record" on the Fox News Channel. "The goal is to degrade and destroy ISIL and deny them a safe haven in Syria and Iraq to attack America. That goal is not being achieved. We are going backwards, not forward. So, when the white house says we are winning, they're probably the only people in the world that think that" he said.  He further accused the White House of trying to run out the clock, and "trying to do the least amount possible to get this issue behind him and leave office without having destroyed ISIL to keep a campaign promise not to go into Iraq," which he characterized as "dangerous," and "pathetic leadership" Graham made the case for U.S. ground troops, stating, "If you go in on the ground against ISIL, you need an American partner. The Saudi Arabian government, they have airplanes they have ground troops, but name one air bombing in the last 100 years defeated any foe of any size or strength. At the end of the day, nobody is going to our right. Nobody is going on the ground unless we go on to the ground. Nobody is going to engage in Syria until we engage in Syria on the ground."
http://www.breitbart.com/Breitbart-TV/2014/10/14/Graham-WH-The-Only-People-Who-Think-ISIS-Strategy-Is-Working
Obama acknowledges setbacks in ISIS fight
"President Obama acknowledged setbacks Tuesday in the war against the Islamic State, to the backdrop of fierce fighting for control of a Syrian border town and fresh concerns over Turkey's cooperation. The president spoke as he met just outside Washington with military chiefs from more than 20 nations. He noted negative developments in the fight against the Islamic State, saying there will be days of progress but also "periods of setback." Stressing that there are no "quick fixes," Obama said: "Our coalition is united behind this long-term effort." The alliance, though, faced a fresh test as Turkey launched airstrikes against Kurdish rebels inside its borders, defying pleas from the U.S. to instead focus on the Islamic State."
http://www.foxnews.com/politics/2014/10/14/obama-to-meet-with-allies-on-militant-fight/
Josh Earnest Struggles to Answer Ed Henry's Simple Question About Battle Against Islamic State
"It took White House press secretary Josh Earnest four tries to answer a fairly direct question about the U.S. and coalition battle against the Islamic State.  "Are we winning?" Henry asked. Earnest initial response was, "I'm sorry." Henry repeated, "Are we winning? Earnest then said it was a coalition effort. "Again, we are talking about a coalition of 60 nations working closely with Iraqi security forces and working to build up Syrian opposition fighters," Earnest said. "And there is no doubt that we can point to the success in the early days." Henry acknowledged he was talking about a coalition, and then asked again, "Are we winning?" Earnest responded, "I mean, when you say we, we're talking about a coalition of 60 nations working closely with Iraq." Henry asked again, "So we are winning?"
http://www.theblaze.com/stories/2014/10/14/josh-earnests-struggles-to-answer-ed-henrys-simple-question-about-battle-against-islamic-state/
TEA PARTY PATRIOTS:
'BORDER STATES OF AMERICA': NEW DOCUMENTARY TO HIGHLIGHT INSECURE BORDER, RAMPANT LAWLESSNESS IN AMERICA
http://www.breitbart.com/Big-Government/2014/10/13/Border-States-Of-America