News Briefing for Wednesday, October 1, 2014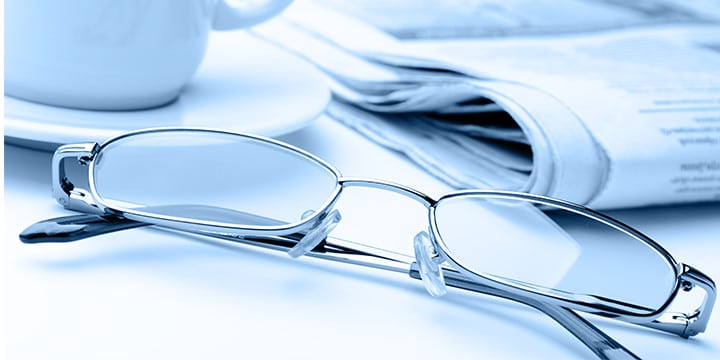 HEALTHCARE:
Federal Court Deals Another Blow to Obamacare
"Today in Pruitt v. Burwell, District Judge Ronald A. White of the Eastern District of Oklahoma followed the reasoning of the D.C. Circuit's opinion in Halbig v. Sebelius, striking down the extension of unlawful tax subsidies even though Oklahoma had declined to establish its own state insurance exchange. The court concluded that the phrase "established by the State" means what it says. This may foreshadow an even deeper circuit split, underscoring how important it is that the Supreme Court review these cases at the soonest opportunity.  The court's conclusion is worth quoting in full (sans citations): The court is aware that the stakes are higher in the case at bar than they might be in another case. The issue of consequences has been touched upon in the previous decisions discussed. Speaking of its decision to vacate the IRS Rule, the majority in Halbig stated "[w]e reach this conclusion, frankly, with reluctance." Other judges in similar litigation have cast the plaintiffs' argument in apocalyptic language. The first sentence of Judge Edwards' dissent in Halbig is as follows: "This case is about Appellants' not-so-veiled attempt to gut the Patient Protection and Affordable Care Act ('ACA')." Concurring in King, Judge Davis states that "[a]ppellants' approach would effectively destroy the statute . . . ." Further, "[w]hat [appellants] may not do is rely on our help to deny to millions of Americans desperately-needed health insurance. . . .." Of course, a proper legal decision is not a matter of the court "helping" one side or the other. A lawsuit challenging a federal regulation is a commonplace occurrence in this country, not an affront to judicial dignity. A higher-profile case results in greater scrutiny of the decision, which is understandable and appropriate. "[H]igh as those stakes are, the principle of legislative supremacy that guides us is higher still. . . This limited role serves democratic interests by ensuring that policy is made by elected, politically accountable representatives, not by appointed life-tenured judges." This is a case of statutory interpretation. "The text is what it is, no matter which side benefits." Such a case (even if affirmed on the inevitable appeal) does not "gut" or "destroy" anything. On the contrary, the court is upholding the Act as written. Congress is free to amend the ACA to provide for tax credits in both state and federal exchanges, if that is the legislative will. As the Act presently stands, "vague notions of a statute's 'basic purpose' are nonetheless inadequate to overcome the words of its text regarding the specific issue under consideration." It is a "core administrative-law principle that an agency may not rewrite clear statutory terms to suit its own sense of how the statute should operate." "But in the last analysis, these always-fascinating policy discussions are beside the point. The role of this Court is to apply the statute as it is written – even if we think some other approach might 'accor[d] with good policy.'" The animating principles of this court's decision have been articulated by the Tenth Circuit: "[C]ourts, out of respect for their limited role in tripartite government, should not try to rewrite legislative compromises to create a more coherent, more rational statute. A statute is not 'absurd' if it could reflect the sort of compromise that attends legislative endeavor." "An agency's rulemaking power is not 'the power to make law,' it is only the 'power to adopt regulations to carry into effect the will of Congress as expressed by the statute.'" "In reviewing statutes, courts do not assume the language is imprecise … Rather, we assume that in drafting legislation, Congress says what it means." The court holds that the IRS Rule is arbitrary, capricious, an abuse of discretion or otherwise not in accordance with law, pursuant to 5 U.S.C. §706(2)(A), in excess of statutory jurisdiction, authority, or limitations, or short of statutory right, pursuant to 5 U.S.C. §706(2)(C), or otherwise is an invalid implementation of the ACA, and is hereby vacated. The court's order of vacatur is stayed, however, pending resolution of any appeal from this order. It is the order of the court that the motion of the defendants for summary judgment (#91) is hereby denied. The motion of the plaintiff for summary judgment (#87) is hereby granted."
http://www.nationalreview.com/bench-memos/389178/federal-court-deals-another-blow-obamacare-jonathan-keim
Judge rules against White House on Affordable Care Act
"A federal judge in Oklahoma has ruled that Obamacare subsidies cannot go to residents of states that are not running their own insurance exchanges, a second blow to the Obama administration on a issue that threatens a key element of the health law's coverage expansion.
Judge Ronald A. White said that the administration's decision to allow subsidies to go through either a state-run health insurance exchange or the federal exchange is an improper and invalid reading of the Affordable Care Act and must be struck. White's ruling marks the second judgment against the government on the subsidy question and comes as the Supreme Court could decide whether to weigh in. "The court holds that the IRS rule is arbitrary, capricious, an abuse of discretion or otherwise not in accordance with law," White wrote in his ruling. The IRS had allowed people to get subsidies in all states."
http://www.politico.com/story/2014/09/judge-rules-against-white-house-on-affordable-care-act-111474.html
Oklahoma judge rules against Obamacare
"Another federal judge has ruled to narrow subsidies to buy health insurance under Obamacare, making it more likely the U.S. Supreme Court will take up a case championed by conservatives. U.S. District Judge Ronald White of Oklahoma found that the Internal Revenue Service improperly allowed people to receive subsidies for insurance bought on the federally run Healthcare.gov website. The Affordable Care Act included a section which appeared to limit subsidies to people who bought insurance through state-run exchanges. Supporters say that was just poorly worded, while critics of the law argue it undermines the implementation of the law. In the ruling, White said an IRS ruling allowing subsidies for users of HealthCare.gov was "arbitrary, capricious, an abuse of discretion or otherwise not in accordance with law."
http://washingtonexaminer.com/oklahoma-judge-rules-against-obamacare/article/2554172?custom_click=rss
Another federal court strikes Obamacare subsidies on federal exchanges
http://hotair.com/archives/2014/09/30/another-federal-court-strikes-obamacare-subsidies-on-federal-exchanges/
Pruitt v. Burwell: IRS's Illegal ObamaCare Taxes/Spending Suffer Another Defeat In Federal Court
http://www.forbes.com/sites/michaelcannon/2014/09/30/pruitt-v-burwell-irss-illegal-obamacare-taxesspending-suffer-another-defeat-in-federal-court/
Second Court Strikes Down Obamacare Subsidies In Federal Exchanges
http://dailycaller.com/2014/09/30/second-court-strikes-down-obamacare-subsidies-in-federal-exchanges/
Judge: Health care subsidies 'abuse of discretion'
http://cnsnews.com/news/article/judge-health-care-subsidies-abuse-discretion
U.S. Cannot Subsidize Health Plans in States With No Marketplace, a Judge Rules
http://www.nytimes.com/2014/10/01/us/us-cannot-subsidize-health-plans-in-states-with-no-marketplace-a-judge-rules.html
No State Exchange, No Obamacare Subsidies
http://www.nationalreview.com/corner/389225/no-state-exchange-no-obamacare-subsidies-wesley-j-smith
Supreme Court Poised For A Do-Over On Obamacare
http://www.forbes.com/sites/theapothecary/2014/09/30/supreme-court-poised-for-a-do-over-on-obamacare/
Big Obamacare Deadline Today: Why if You Like Your Subsidies, You Might Not be Able to Keep Them
"The Department of Health and Human Services notified about 300,000 people that enrolled in health insurance plans through Healthcare.gov that Tuesday is the final day to verify they are eligible for Obamacare subsidies. The Internal Revenue Service might require people to pay back those subsidies if they can't demonstrate through tax returns, pay stubs, letters from employers or other means that they qualify, the Wall Street Journal reported. Those payments would come at tax time next year. Sept. 30 marks the end of the federal government's fiscal year. Critics of Obamcare have expressed concern whether federal money is being doled out to only those poor enough to qualify for the subsidies. The Journal reported this could affect anyone who may have gotten a raise during the year but didn't update the information with the government. "Most people don't know they even got advance tax credits," Mark Ciaramitaro, vice president, health-care services at tax preparer H&R Block, told the Journal. "They are going to be surprised and need to know what just happened, and a lot of people will be frustrated." On top of the 300,000, another 115,000 people could lose coverage obtained through the exchanges altogether on Tuesday because they didn't provide information about citizenship or legal residency status, the Journal reported."Generally, individuals who enroll through the marketplace and receive advance premium tax credits will file federal income-tax returns and, at tax time, advance payments of the premium tax credit will be reconciled," a Treasury Department statement said, according to the Journal. Repayments could be capped between $300 and $2,500 for certain low income earners, according to the IRS. The HHS Office of Inspector General found that the federal Obamacare marketplace sent notices to applicants asking to resolve inconsistencies, but the system did not have the capability to process inconsistent information. At one point, the government couldn't determine the income of 1.2 million households. About 85 percent of the more than 8 million enrollees in private health plans obtained premium subsidies, according to HHS."
http://www.theblaze.com/stories/2014/09/30/big-obamacare-deadline-today-why-if-you-like-your-subsidies-you-might-not-be-able-to-keep-them/
Obamacare Will Cancel 50,000 More Plans Before November
"Tens of thousands more Obamacare cancellations are going to pile up over the next month, potentially putting pressure back on the health-care law in the weeks before the election.  Insurance companies across the country are slated to send close to 50,000 people cancellation notices before November, according to the Morning Consult. That includes at least 30,000 New Mexicans who will be kicked off their plans, the Albuquerque Journal reported Tuesday. "We got together and said, 'This would be the right time to make sure all the citizens in the state who had a plan that wasn't ACA-compliant would have the opportunity to convert to one," said New Mexico insurance superintendent John Franchini, apparently without any irony. The state decided in May not to extend plans not compliant with Obamacare past the end of 2014. Another 14,000 people in Kentucky (mostly Humana customers) and 800 Moda customers in Alaska will receive cancellation letters by Oct. 1. Both states accepted three-year extensions of plans not compliant with Obamacare regulations, but top insurers are ending their plans early. It's a financial boost for Obamacare exchange insurers (both Humana in Kentucky and Moda in Alaska offer exchange plans) to terminate their noncompliant plans. This month, around 2,000 people will receive notices from Blue Cross Blue Shield of Tennessee. And Colorado officials admitted last month that another 2,000 customers would be losing their coverage this year, on top of almost 250,000 who had their policies cancelled in 2013. Colorado and Tennessee state officials are scheduled to outlaw noncompliant health plans after Dec. 31, according to trade group America's Health Insurance Plans. Some states, though, reported low numbers — Maine officials have said just 40 people will lose their plans this year. North Carolina's insurance department said it's been notified that only 75 people will lose plans, but the number could be much higher because insurers in that state aren't required to notify the government when they cancel a health plan. It's very difficult to pin down an exact number of insurance policies canceled due to the health-care law, but the reports keep coming in. When customers first began receiving notices in 2013 that Obamacare regulations had made their health care plans illegal, the public outcry at President Barack Obama's outright lie that if you liked your plan you could keep it prompted the Obama administration to issue one year-long delay, and then another."
http://dailycaller.com/2014/09/30/obamacare-will-cancel-50000-more-plans-before-november/
GAO: Admin Needs Congress To Approve Insurer Payments Under Obamacare
"The Obama administration can't spend funding on a bailout for insurance companies in Obamacare exchanges without an express appropriation from Congress, according a nonpartisan legal opinion. The health-care law's controversial risk corridors provision allows Obamacare administrator the Centers for Medicare and Medicaid Services to collect user fees from insurers taking part in Obamacare exchanges and, presumably, to redistribute them to the companies that are struggling the most. The program is intended to incentivize insurers to join Obamacare exchanges, cutting back on any fear they might have of pricing their health plans too low and taking a large financial hit by attracting sick, expensive customers. The Obama administration believes that it can hand out this money on its own, without congressional approval, because the text of the Affordable Care Act provides that the Health and Human Services secretary "shall pay" risk corridor funding to exchange health plans that qualify (although that power's now been delegated to the CMS chief). But according to the General Accountability Office, that's not the case. "The making of an appropriation must be expressly stated in law," the GAO found. "It is not enough for a statute to simply require an agency to make a payment."   That said, according to the GAO, the congressional appropriation to CMS for fiscal year 2014 did give current CMS administrator Marilyn Tavenner the authority to distribute the funds. But CMS won't hand out any risk corridor payments until the next fiscal year, officials told the GAO. That means 2015 appropriations must include funding for "other responsibilities of the Centers for Medicare and Medicaid Services" in order for the risk corridor payments, which the Obama administration has already promised to nervous insurers, to be available. It's an especially pressing political issue in light of changes to the program the Obama administration made earlier this year. Under intense pressure from insurers, who had been threatening to hike premium rates drastically in the months before November midterm elections, CMS opened the door to expanding the program."
http://dailycaller.com/2014/09/30/gao-admin-needs-congress-to-approve-insurer-payments-under-obamacare/
No Obamacare Bailout Without Congressional Approval: GAO
http://www.theblaze.com/stories/2014/09/30/no-obamacare-bailout-without-congressional-approval-gao/#
GAO says Obama administration can't bail out insurers without Congress
http://washingtonexaminer.com/gao-says-obama-administration-cant-bail-out-insurers-without-congress/article/2554190?custom_click=rss
Doctors Find Barriers to Sharing Digital Medical Records
"As a practicing ear, nose and throat specialist in Ahoskie, N.C., Dr. Raghuvir B. Gelot says that little has frustrated him more than the digital record system he installed a few years ago. The problem: His system, made by one company, cannot share patient records with the local medical center, which uses a program made by another company. The two companies are quick to deny responsibility, each blaming the other. Regardless of who is at fault, doctors and hospital executives across the country say they are distressed that the expensive electronic health record systems they installed in the hopes of reducing costs and improving the coordination of patient care — a major goal of the Affordable Care Act — simply do not share information with competing systems. The issue is especially critical now as many hospitals and doctors scramble to install the latest versions of their digital record systems to demonstrate to regulators starting Wednesday that they can share some patient data. Those who cannot will face reductions in Medicare reimbursements down the road. On top of that, leading companies in the industry are preparing to bid on a Defense Department contract valued at an estimated $11 billion. A primary requirement is that the winning vendor must be able to share information, allowing the department to digitally track the medical care of 9.6 million active-duty military personnel around the globe. The contract is the latest boon to an industry that taxpayers have heavily subsidized in recent years with over $24 billion in incentive payments to help install electronic health records in hospitals and physicians' offices. While most providers have installed some kind of electronic record system, two recent studies have found that fewer than half of the nation's hospitals can transmit a patient care document, while only 14 percent of physicians can exchange patient data with outside hospitals or other providers. "We've spent half a million dollars on an electronic health record system about three years ago, and I'm faxing all day long. I can't send anything electronically over it," said Dr. William L. Rich III, a member of a nine-person ophthalmology practice in Northern Virginia and medical director of health policy for the American Academy of Ophthalmology. Dr. Gelot, the ear, nose and throat specialist, uses a system made by Practice Fusion. His local medical center, Vidant Roanoke-Chowan Hospital, relies on a program built by Epic Systems. There is no evidence that either company does a better or worse job of sharing information. But Epic and its enigmatic founder, Judith R. Faulkner, are being denounced by those who say its empire has been built with towering walls, delberately built not to share patient information with competing systems. Almost 18 months after an Epic system was installed at UnityPoint Health-St. Luke's hospital in Sioux City, Iowa, physicians there still cannot transmit a patient care document to doctors two miles south at Mercy Medical Center, which uses a system made by another major player in the field, the Cerner Corporation. Where interconnectivity between systems does occur, it often happens with steep upfront connecting charges or recurring fees, creating what some see as a digital divide between large hospital systems that have money and technical personnel and small, rural hospitals or physician practices that are overwhelmed, financially and technologically."
http://www.nytimes.com/2014/10/01/business/digital-medical-records-become-common-but-sharing-remains-challenging.html?partner=rss&emc=rss&_r=0
Oregon pols battle over when to pull plug on costly ObamaCare website
"Cover Oregon was supposed to be a shining example of ObamaCare at its best. The state insurance exchange for the state of Oregon received $300 million in federal grants to launch a state-of-the-art website. But it never worked, and not a single Oregonian was able to sign up for health care from start to finish. So now, Oregon is in the process of pulling the plug on the site and switching over to the federal exchange and HealthCare.gov — but the question is, how quickly they can do it. "We need to move forward and do the best thing for the people of Oregon," Republican State Sen. Tim Knopp said, "and I think that's ending Cover Oregon as soon as we practically can."  Knopp and other Oregon Republicans are calling for a special session of the Legislature — since lawmakers created Cover Oregon, only the Legislature can end it. But Democrats control the Legislature and the governor's office, and they're pushing back against Republicans' demand, and would rather wait until the 2015 session convenes in February to complete the transition. "There are functions that still have to be performed by someone in the next few weeks and months," Democratic state Sen. Richard Devlin said.  Inaction comes with a price tag. According to Republican leaders, it costs taxpayers $200,000 a day to keep Cover Oregon running. Waiting until February 2015 or beyond will cost $20 million. A libertarian think tank is urging a Cover Oregon death sooner, not later. "The simplest thing to do, the cleanest thing to do would be to give Oregonians some certainty and say, you won't be having to deal with Cover Oregon come November," said Steve Buckstein of the Cascade Policy Institute."
http://www.foxnews.com/politics/2014/09/30/oregon-debates-pulling-plug-on-costly-obamacare-website/
How to Game ObamaCare
The mysterious falling premiums may be a regulatory artifact.
"Liberals are suddenly everywhere claiming that the GOP's "worst nightmare" is coming true: ObamaCare is working, premiums are rising only modestly or even falling, and more insurers are choosing to participate. But this new optimism papers over some unusual market dynamics that suggest a business strategy to game ObamaCare's rules.The Health and Human Services Department released preliminary findings last week showing that 77 insurers will offer ObamaCare plans for the first time across 44 states, amounting to a 25% expansion year over year. Some insurers have quit—such as the Preferred One insurer that gained the largest membership on the Minnesota exchange and sold the lowest-cost policies—but on net there are five times as many new entrants as exits. So HHS lauds the exchanges as "an increasingly attractive business opportunity." That may be, but the contradiction is that rates are falling at the same time, so the exchanges should be less lucrative to the insurers' bottom line. What seems to be happening is that the market leaders are raising premiums by high single digit percentages and new insurers are trying to gain a pricing advantage. The Kaiser Family Foundation recently examined rate filings for the 2015 enrollment period in 16 major metropolitan markets where they are publicly available. Before subsidies, ObamaCare premiums fell by 0.8% across the sample compared to this year, ranging from an 8.7% jump in Nashville to Denver's 15.6% decrease. These aren't apples-to-apples averages for all plans on an exchange. Kaiser is comparing the second-cheapest plan in the "silver" tier in ObamaCare year one and year two. These rates become a benchmark in a formula that determines the subsidy level. But notice that in 12 of the 16 cities the insurer with one of the two lowest-cost silver plans in 2014 has fallen out of this benchmark category in whole or in part in 2015. In these markets, the year-one lowest bidders have been undercut by competitors, or raised rates in year two, or both. Analyzing the same data, the consultants at Avalere Health report that the nine insurers with the most year-one enrollment are raising rates by 9% or more. In Providence, Rhode Island, for example, there are 10 silver plans in 2015, up from four in 2014. Blue CrossBlue Shield offered the two cheapest silver plans for 2014 at $272 and $293 a month for a 40-year-old individual. Next year, Neighborhood Health Plan of Rhode Island steals both slots with $244 and $260 options, 10.4% and 11.4% declines, respectively. Similar dynamics—when a year-one low-cost insurer is displaced by a new low-cost entrant in year two—seem to be emerging in Cleveland, Hartford, Seattle, Denver, New York City and Portland, Maine. Perhaps we are witnessing the magic of competition. But it could also be that insurers are underpricing their policies to capture market share. There are few business downsides for insurers to write artificially cheap policies because of the federal government's reinsurance and risk corridor programs that offer nearly unlimited protection from significant losses. At worst, if costs explode and premiums don't cover claims, the insurer can raise rates in year three or four (2017) after the reinsurance programs expire. Another explanation could be that the plans are segmenting the market by health risks, though such conduct is supposedly banned. The most expensive people with pent-up medical needs were likely to sign up in year one, so insurers may be calculating that the year-two pool is healthier and less costly."
http://online.wsj.com/articles/how-to-game-obamacare-1412032995
Democrats Bail on ObamaCare for Mid-Terms
"Democrats aren't only running away from Barack Obama for the mid-term elections, they're bailing on his so called signature legislation, the Affordable Care Act, or Obamacare, as well.
New research from Elaine C. Kamarck and Alexander R. Podkulpaper of the Brookings Institution shows that only 36 percent of Democrats running for Congress this year are claiming to support Obamacare. Per a Washington Post report, "Another quarter (25.5 percent) of Democrats have offered a nuanced position that wasn't clearly in support of the law or against it, while 1 percent outright opposed it and 37 percent have offered no opinion". The full study also notes some other interesting breakdowns regarding the ideological alignment within both parties.
There is a regional character to the Republican factional breakdown, with 52.24 percent of Tea Party candidates coming from the South and 21.89 percent coming from the West. On the Democratic side, Progressive Democrats were slightly more prevalent in the Northeast and West (29.7 percent and 27.9 percent) and only slightly less common in the South and Midwest (20.6 percent and 21.8 percent). Interestingly, of the 52 Moderate Democrats, only 2 were from the Northeast, and the rest evenly spread across the country.  On the Democratic side where almost no attention has been paid to internal divisions and where, in fact, the internal divisions are not nearly as dramatic, a quarter of all the House candidates identified themselves as more to the left of the party than not and very few called themselves "moderates." But the overall impression of the Democratic Party as less internally divided bears out in the large number of candidates who simply could not be identified ideologically—the "other" category."
http://www.breitbart.com/InstaBlog/2014/09/30/Democrats-Bail-on-ObamaCare-for-Mid-Terms
Obamacare's Surprises
"Most of the debate over the Affordable Care Act has focused on its coverage provisions: the health-care exchanges where Americans can shop for insurance, the controversial mandates for employers and individuals and the expansion of Medicaid in the states. But in a 900-plus-page landmark bill, there are bound to be a few surprises. Here are some of Obamacare's hidden corners."
http://www.politico.com/magazine/story/2014/09/obamacares-surprises-111448.html#.VCt13r6RafQ
Why Public Interest Is Cooling in Obamacare as a Political Story
"Last November, when the ACA rollout crisis was at a boil and on the front pages virtually every day, Pew Research Center found that 37% of the American people were following the story "very closely" and 28% "fairly closely," making the ACA the most closely followed news story that month. November was the high point–or, depending on your perspective, the low point–for the ACA as a news story last year in terms of public attention compared with other issues. But this year the ACA has dropped as a news story in people's minds. The Kaiser Family Foundation launched a Health Policy News Index in January that tracks public attention to health policy news stories and how closely people are following health stories compared with other issues in the news. So far this year the high point for the ACA came in May, when 23% followed the enrollment story very closely. That share is far behind other stories in the news this year: the missing Malaysian flight (followed very closely by 43% of the public); recent events in Ferguson, Mo. (40%); the health-care scandal at the Department of Veterans Affairs (32%); and the Ebola outbreak (30%). While partisans and experts closely followed stories this summer about ACA premium increases and legal challenges to the ACA's premium subsidies, these seemingly big stories were closely followed by just 8% and 10% of the American people, respectively."
http://blogs.wsj.com/washwire/2014/09/30/why-public-interest-is-cooling-in-obamacare-as-a-political-story/?mod=WSJ_Politics_Blog
GOP Outside Group Targets Tim Bishop on TV
"A Republican-aligned outside group is airing a TV ad slamming New York Rep. Timothy H. Bishop on his support for the Affordable Care Act. The Democrat is locked in a challenging re-election campaign against Republican Lee Zeldin. This is American Action Network's first independent expenditure TV ad of the general election. It's running on cable and online, and is part of AAN's $1.2 million IE campaign in New York's Long Island-based 1st District. "Tim Bishop thinks Obamacare is a damn good idea?" says a man named John from Setauket, N.Y. "We think it's a damn bad idea."
http://atr.rollcall.com/gop-outside-group-targets-tim-bishop-tv/?dcz=
Whiplash: Politifact absolves Democrat who repeated…Politifact's lie of the year
"Politifact, the heavily left-leaning political fact-checking oufit, has truly outdone itself.  The organization crowned President Obama as the 2013 recipient of its annual "lie of the year" designation for his tireless efforts to mislead Americans about being able to keep their existing healthcare plans under Obamacare.  While richly deserved, the decision came as a bit of a surprise because Politifact had rated that exact claim as "half true" in 2012, and straight-up "true" in 2008 (apparently promises about non-existent bills can be deemed accurate)… The spot includes a video clip of Warner promising constituents that he'd oppose any healthcare bill "that's going to take away heathcare that you've got right now, or a healthcare plan that you like." He then voted for Obamacare, which did precisely that — with 250,000 more cancellation notices landing in Virginians' mailboxes earlier this month.  Gillespie's campaign played the smoking gun tape and called the incumbent on it.  An open and shut case.  Not so fast, objects Politifact.  The ad is "false:" PolitiFact National never mentioned Warner in handing out the award. In articles and videos, our colleagues focused the award on Obama's insistence over the years that under the ACA, "If you like your health care plan, you can keep it." The statements and the circumstances behind them are not clones. The president had far greater power in shaping the law that bears his name than the senator. Warner didn't repeat his pledge after he voted for the ACA in 2009."
http://hotair.com/archives/2014/09/30/whiplash-politifact-absolves-democrat-who-repeated-politifacts-lie-of-the-year/
IMMIGRATION:
POLL: LATINOS SUPPORT STRONG BORDER SECURITY
"As tens of thousands of unaccompanied alien children (UACs) have surged across Texas' border with Mexico and amid concerns about ongoing violence from drug and human trafficking by cartels, immigration is all but guaranteed to be an important topic for the 2014 midterm elections. Many liberal groups and media commentators have assumed that immigration is a losing topic for conservatives, especially among Hispanic voters, but recent polling data flips that assumption on its head. As Breitbart Texas has previously reported, the growth in Texas' Hispanic population has not substantially changed the state's voting patterns. Hispanic Texans tend to be more conservative than Hispanics in other states, as shown by Wendy Davis' poor performance in the Rio Grande Valley during the Democratic gubernatorial primary election earlier this year, attributed to a disconnect between her abortion advocacy and the pro-life Catholic beliefs of many Hispanic South Texans. Moreover, polls show a trend for subsequent generations of Hispanic Americans to identify as more conservative than first generation immigrants. On the specific issue of immigration, however, several recent polls have shown that Hispanics across the board favor tougher immigration policies than the media often portrays. According to a press release from the LIBRE Initiative: "Although it is not always recognized, polls show that Latinos – like other Americans – strongly support improved enforcement of Immigration laws and enhanced border security. According to a survey by Pew, nearly 70 percent of Latinos supported increased enforcement of Immigration laws even before the increased attention to border issues this year. A survey by FWD.us puts the number even higher – with 78 percent supportive of stronger border security, and comparable levels of support for a visa tracking system and e-verify. Most recently, Pew's survey on Immigration this month shows enforcement remains a top goal – with 15 percent of Hispanics rating better border security as the top priority on Immigration, and an additional 42 percent regarding both it and a path to citizenship as equal priorities." In an exclusive interview with Breitbart Texas, Rachel Campos-Duffy, The LIBRE Initiative's National Spokesperson and wife of Republican Congressman Sean Duffy, remarked that Hispanics "care about border security and reforming [an immigration] system that hasn't been reformed in forty-five years — the status quo isn't acceptable for any Americans, especially as conservatives." "The idea that we're for open borders is not true," Campos-Duffy continued, saying that the problem was that "people with agendas about immigration want to perpetuate the myth that this is all we care about." In fact, as she explained, polling consistently shows that the most important issues to Hispanics are education, the economy and jobs, and health care, similar to other Americans. "The idea of making Hispanic Americans seem like 'others' is a tactic of both extremes of the political spectrum," she said. "We are Americans. We care about the same things all Americans care about — especially the safety and security of our homeland. Wanting our immigration system reformed and [also] a safe homeland are not incompatible goals. Sensible people in both parties want these things."
Campos-Duffy placed a significant amount of blame for the animosity and unproductive nature of the immigration debate with the White House, commenting that President Barack Obama's determination to go it alone on this issue is serving only to "poison the water and stop consensus from forming" among the many people who agree the system is broken. "This debate [about immigration] needs to happen in the People's House, in Congress, not in the White House," she said, adding that Obama's threats to unilaterally enact reform by executive action "will only drive people away" from any "common sense" solutions. "Perhaps that is his goal," she pondered, adding that Obama's divisive rhetoric and broken promises of positive immigration reform were likely factors in the president's plummeting support among Hispanic voters, with his approval rating falling by 23 points since January."
http://www.breitbart.com/Breitbart-Texas/2014/09/30/Poll-Latinos-Support-Strong-Border-Security
SECURITY LEADERS: IMMIGRATION, TERRORISM INTRICATELY LINKED
"Several national security and conservative leaders say that U.S. immigration policy must discourage multiculturalism and encourage assimilation, or America may face a serious effort from radical Islamists seeking to institute Sharia law here. "What we need to do is make sure everyone coming into the United States understands who we are and that we are founded on Judeo-Christian values, that there is one rule of law and that's what's on the books and it's not Sharia and we need to make sure we don't engage in the same kind of mistakes in Europe where they did not engage in assimilation," former Rep. Pete Hoekstra (R-MI), the former chairman of the House Intelligence Committee, said in an interview with Breitbart News on Monday.
"They [Europe] did not engage in assimilation so you ended up with pockets of decay in the Netherlands," Hoekstra added. "I'm a native born Dutch guy, so I'm disappointed to see it happen. But where you did not have the assimilation then you have these pockets now where people are saying 'we want Sharia law here,' and you end up saying 'no, no, no, no. That's not how it works in the Netherlands. That's not how it works in America.' We have our sets of values and some things, and you know what, if you find our values and our laws somehow stifling and you can't believe you can operate within them, then maybe America is not the best place for you to go. There have to be clear expectations for the kinds of behavior for the people who we allow to come into the United States. It's a privilege, it is not a right." "They are all potential avenues for terrorists to get into the U.S.," Hoekstra said after Breitbart News mention the insecure southern border and visa overstays as avenues for terrorists or those who want to harm American culture to get into or influence the U.S. "I think you missed two of the biggest ones out there which are very very difficult to control and one is social media-what's happening on social media, where they can cross the border and we'll never know it. The other one is influence or people with ties to Europe or America who have been actively involved in the fight in Syria or Iraq and then coming back. Will we be able to identify who they are when they've been radicalized and what will be the consequences when they come back? My belief should be that if we don't have the legal capability we ought to develop the legal capability that if people who have fought with radical Jihadist groups overseas are coming back into the United States their citizenship should be revoked and they shouldn't have access and the capability to come back." Advocates for immigration reform often note "America is a nation of immigrants."
But conservative filmmaker Dinesh D'Souza said many current immigrants from Latin America, the Middle East and elsewhere, aren't assimilating the way immigrants did in generations past.
"There's no crisis at the border-the crisis is in Washington, D.C. Right? In other words, it's not surprising that people from Mexico want to come over and seek a better life in America. It's not surprising that people who wish us ill would try to sneak their way across the border," D'Souza said. "That's very predictable behavior. What's particularly bizarre is we're letting them do that. We're letting them break our laws. We're making our security more vulnerable. So the crisis is entirely in the mind of Obama and it's in Washington, D.C."
http://www.breitbart.com/Big-Government/2014/09/30/Security-Leaders-Immigration-Terrorism-Linked
EXPERT: US OFTEN HAS 'ZERO CAPABILITY' OF DETERMINING IF LEGAL IMMIGRANTS ARE NATIONAL SECURITY THREAT
"During Monday's National Security Action Summit, NumbersUSA's Rosemary Jenks, one of the nation's foremost immigration experts, said America must better screen legal immigrants to avoid another terrorist attack. Jenks pointed out that just this year alone, there have been "474 so-called special-interest aliens from country's linked to terrorism" such as Syria, Iran, Iraq, and Yemen. Jenks asked how a poor person from Yemen would have the funds to come to America.
"Where do you get the money to travel to Mexico and hire a smuggler to bring you into the United States illegally?" she asked before saying it is "pretty clear there is a terrorist finance outfit behind you."  She said too few people, though, are asking why illegal immigrants from the Middle East would go through all that trouble to sneak across the porous U.S.-Mexico border "when we will let you in with all the documents you need to remain here and plan your attack on the United States." Jenks pointed out that the "Blind Sheikh," who was the mastermind behind the first Trade Center attacks in 1993, came to the country on a tourist visa, even though he was on a watch list, and then subsequently applied for asylum. She stated that another bomber who worked with the "Blind Sheikh (Omar Abdel-Rahman)" was granted amnesty as an agriculture worker, though he was a cab driver in New York. Jenks mentioned that some of the 9/11 terrorists came in on tourist and student visas, while numerous other terrorists–like bomb makers from al-Qaeda in Iraq who were caught in Kentucky–won a visa lottery.  She also noted that a man who recently was arrested for allegedly plotting to crash drone-like devices into universities came to the country on a student visa and then applied for asylum under dubious circumstances."
http://www.breitbart.com/Big-Government/2014/09/30/Expert-US-Often-Has-Zero-Capability-of-Determining-Whether-Legal-Immigrants-Nat-Sec-Threat
REFUGEE PLAN SET UP FOR CENTRAL AMERICAN MINORS
"The Obama administration is initiating a program to give refugee status to some young people from Honduras, Guatemala and El Salvador in response to the influx of unaccompanied minors arriving at the U.S.-Mexico border. Under the program, immigrants from those countries who are lawfully in the United States will be able to request that child relatives still in those three countries be resettled in the United States as refugees. The program would establish in-country processing to screen the young people to determine if they qualify to join relatives in the U.S. In a memorandum to the State Department Tuesday, President Barack Obama allocated 4,000 slots for refugees from Latin America and the Caribbean for next year. The number is a fraction of the number of children who have already crossed the border into the United States and are awaiting deportation proceedings. The program would not provide a path for minors to join relatives illegally in the United States, and would not apply to minors who have entered the country illegally. Instead, it aims to set up an orderly alternative for dealing with young people who otherwise might embark on a dangerous journey to join their families in the United States.
The program is not likely to stop other minors or migrant families from seeking to cross the border. Last month, Border Patrol agents apprehended 3,129 young people, mostly from Honduras, El Salvador and Guatemala. Since the start of the budget year in October, more than 66,000 unaccompanied children have apprehended crossing the border illegally, nearly double the number from the 2013 budget year."
http://hosted.ap.org/dynamic/stories/U/US_IMMIGRATION_OVERLOAD?SITE=AP&SECTION=HOME&TEMPLATE=DEFAULT&CTIME=2014-09-30-15-52-33
MIAMI-DADE SUPERINTENDENT: $3.4 MILLION GRANT FROM FEDS TO ABSORB ILLEGALS NOT NEARLY ENOUGH
"The $3.4 million the federal government awarded Miami's schools to absorb illegal immigrant juveniles is not enough. PBS's Newshour recently looked at schools in Miami that were "already beyond capacity" as "more and more" students, many of whom are illegal immigrants, "kept showing up to enroll." According to PBS, "Miami-Dade is the fourth largest district in the country, and it estimates it costs an extra $2,000 per year to provide additional help to each foreign-born student." The federal government gave "Miami-Dade a $3.4 million grant to address those costs" this year, "but Superintendent Alberto Carvalho says it's not enough to fund special services for the thousands of new arrivals from Latin America." "They're all arriving poor, facing English language limitations that are very serious, and many of them arriving are facing social and psychological needs, no doubt because of the conditions they left behind in their countries, as well as the very harrowing and traumatic journey through Mexico before crossing the border," he told PBS. As Breitbart News has reported, Miami's schools are struggling to absorb nearly 1,400 illegal immigrant juveniles, nearly all of whom are from Central America. And according to a Federation for American Immigration (FAIR) analysis, "Florida, home to more than 3,800 unaccompanied minors, could see the cost of educating those of school age to be $56,773,589." FAIR estimates that "the cost of educating this most recent influx of unaccompanied illegal immigrant migrants could top $761 million this school year," as Breitbart News noted. An immigration activist "estimated that there were 375,000 backlogged cases" and as the illegal immigrants wait for years for their hearings, "they go to school" since, as PBS noted, "according to federal law, schools are not allowed to ask about students' immigration status." Erica Paramore-Respress, the Riverside Elementary School principal in Miami, "says that the school will continue to welcome new students, no matter where they come from." At least 63,500 illegal immigrant juveniles have been apprehended since October of last year, and school districts in every state are struggling to absorb the newcomers, many of whom are traumatized and nearly all of whom lack sufficient English skills."
http://www.breitbart.com/Big-Government/2014/09/30/Miami-Dade-Superintendent-3-4-Million-Grant-from-Feds-to-Absorb-Illegals-Not-Nearly-Enough
VITTER: EDUCATING UNACCOMPANIED ILLEGAL IMMIGRANT MINORS TO COST LOUSIANA NEARLY $7 MILLION
"It will cost Louisiana nearly $7 million to educate the estimated 1,652 unaccompanied illegal immigrant minors released to sponsors in the state, Sen. David Vitter (R-LA) revealed Tuesday.
"This rapid influx puts an additional burden on teachers who will be expected to accommodate non-English speaking students. That's not fair to the teachers and not fair to the students in the classroom," Vitter said in a statement Tuesday. In response to an inquiry from Vitter, the Louisiana Department of Education provided the number of unaccompanied illegal immigrant minors relocated to parishes in the state and the estimated cost to educate the students in public schools, as required by the federal government. Vitter's office notes that the $6,973,777 total is likely an underestimate, as not all the Louisiana parishes were able to provide a cost estimate.  From January 1 to August 31, more than 43,400 unaccompanied illegal immigrant minors have been placed with sponsors throughout the United States.  The federal government pins the number of unaccompanied illegal immigrant minors relocated to Louisiana at 1,414 – slightly less than the estimate from the Louisiana Department of Education."
http://www.breitbart.com/Big-Government/2014/09/30/Vitter-Educating-Unaccompanied-Illegal-Immigrant-Minors-to-Cost-Lousiana-Nearly-7-Million
BROWN SIGNS BILL GRANTING ILLEGALS ACCESS TO STUDENT LOANS
"College-age illegal immigrants in California now have access to a form of finance that used to be reserved for U.S. citizens: student loans, according to the Sacramento Bee. On Sunday, Gov. Jerry Brown signed Senate Bill 1210, by State Sen. Ricardo Lara, D-Bell Gardens, into law.  The bill makes $9.2 million accessible for University of California and California State University schools so they can offer the money to illegal aliens. Sen. Lara attests that because the illegal immigrants are not eligible for federal financial aid and the bulk of private loans, they have $5,000 to $6,000 less for their college funds at UC and $3,000 less at CSU. Lara, delighted, issued a statement saying, "This bill will grow our college-educated workforce and make good on the promise that a college degree is possible for all hard-working California students, regardless of immigration status." SB 1210 follows on the heels of state actions that allowed illegal immigrants to access in-state tuition if they graduate from California high schools, as well as other legislation that allows them to apply for Cal Grant scholarships."
http://www.breitbart.com/Breitbart-California/2014/09/30/Brown-Signs-Bill-Giving-Illegals-Access-to-Student-Loans
Administration urges rejection of Brewer's appeal
"The Obama administration has urged a court to reject Arizona Gov. Jan Brewer's appeal of a ruling that blocks the state from denying driver's licenses to young immigrants who have avoided deportation under a change ordered by the president. Lawyers for the U.S. Justice Department told the 9th Circuit Court of Appeals in a filing Tuesday that the state policy is trumped by federal law. The federal government didn't challenge the driver's license policy but was asked by the 9th Circuit Court of Appeals to offer input on the case. The governor is now asking for a 15-judge panel to reconsider the ruling. Brewer spokesman Andrew Wilder says the Obama administration is giving preference to people who have entered the country illegally."
http://townhall.com/news/politics-elections/2014/09/30/obama-administration-faces-immigration-deadline-n1898855
Report: Obama Executive Action Could Protect Illegal Immigrants from Being Deported for DUIs
http://www.nationalreview.com/corner/389208/report-obama-executive-action-could-protect-illegal-immigrants-being-deported-dui
HHS is kicking immigrants off Obamacare coverage without fair warning, complaints allege
"About 115,000 people are expected to lose new coverage purchased through the federal health insurance marketplaces because they failed to provide documentation that they're U.S. citizens or they're legally present in the United States, the Department of Health and Human Services announced two weeks ago. But multiple notices from HHS warning people that they needed to provide further documentation were only provided in English and Spanish, failing to meet the diverse language needs of people purchasing Affordable Care Act coverage, according to immigrant advocacy groups filing the complaints on Tuesday. "The hope is that the government takes these complaints seriously for these significant segments of the population … that they be given a fair chance to fix any problems they might have," said Karen Tumlin, an attorney for the National Immigrant Law Center, which organized the complaints. The complaints, filed by groups working predominately with Asian and Pacific Islander communities, claim that the federal notices mailed to consumers alerting them they could lose coverage were only provided in English and Spanish. They said the notices included "taglines" in several other languages notifying them of the availability of a customer service phone line offering interpreter services, but those taglines didn't warn them their coverage was at risk. The Southeast Asian Mutual Assistance Associations Coalition, a Philadelphia-based group that filed one of the complaints, said the taglines also weren't in languages spoken by many of its clients, including Burmese, Lao, Nepali and Indonesian. Tens of thousands more people may actually lose their coverage because HHS has only reported statistics for the 36 states where the federal government is running the new ACA insurance marketplaces. For instance, as many as 50,000 households that purchased coverage through California's state-run marketplace, or exchange, still had unresolved residency issues ahead of the state's Tuesday deadline to provide documentation."
http://www.washingtonpost.com/blogs/wonkblog/wp/2014/09/30/hhs-is-kicking-immigrants-off-obamacare-coverage-without-fair-warning-complaints-allege/
DUNKIN' DONUTS CEO: AMNESTY FOR ILLEGALS WILL 'STIMULATE THE ECONOMY'
"On Monday, Dunkin' Brands CEO Nigel Travis said all of the country's illegal immigrants should be legalized.  In an interview on Fox Business, Travis said that comprehensive amnesty legislation "would bring about 11 million more people into the economy." He claimed it "would be a stimulus" because "there's a lot of people who want to work but can't work legally."
Travis also stated that it was "totally appropriate" that there is "a lot of pressure" to make sure "people who work are legal." "So let's legalize those people," he concluded. "And I think it will stimulate the economy because they'll have the opportunity to earn great wages."
The Congressional Budget Office, however, determined that comprehensive amnesty legislation would lower the wages of American workers by increasing the labor supply at a time when a record number of Americans are outside of the workforce. Critics of Obama's potential executive amnesty, which may grant work permits to millions of illegal immigrants, have made the same argument. Sen. Jeff Sessions (R-AL) has said Obama's executive amnesty would enable illegal workers to "take precious jobs"–like those at Dunkin' Donuts–"directly from struggling Americans in every occupation in America."
http://www.breitbart.com/Big-Government/2014/09/30/Dunkin-Donuts-CEO-Amnesty-for-Illegals-Will-Stimulate-Economy
EXCLUSIVE – RAND PAUL: BLOCK OBAMA'S NEXT ATTORNEY GENERAL PICK IF NOMINEE SUPPORTS EXECUTIVE AMNESTY
"Sen. Rand Paul (R-KY) says that he will and other senators should oppose President Barack Obama's nominee to replace outgoing Attorney General Eric Holder if that candidate supports the president's planned executive amnesty or other executive overreaches as president.
"I think it's even bigger and broader than that," Paul said when asked if he'd back a plan put forward by Senate Budget Committee ranking member Sen. Jeff Sessions (R-AL) to block the Holder replacement nominee if they support executive amnesty. "I think the attorney general should, whoever the nominee is, acknowledge that they will operate independent of politics, independent of the president and under the direction of the Constitution. The Constitution really doesn't allow the president to legislate. It's a host of issues-I wouldn't limit it to just immigration. Whether it's immigration, healthcare or war, those are congressional powers. But really with the whole separation of powers, he's had a whole host of executive orders that appear to be legislating and appear to be illegal. So yeah I think those are important questions to ask the next attorney general. The question I think is whether it comes up in lame duck session where they have the majority, or whether it comes up in January when hopefully the Republicans have the majority." Paul backing this strategy comes right after Sessions rolled it out last week and then Sen. Ted Cruz (R-TX) backed him the next day. "We need someone at the Department of Justice who will restore fidelity to our national laws and boundaries," Sessions said. "No Senator should vote to confirm anyone to this position who does not firmly reject the President's planned executive amnesty-or any other scheme to circumvent our nation's immigration laws-and who does not pledge to serve the laws and people of the United States."
http://www.breitbart.com/Big-Government/2014/09/30/Rand-Paul-Block-AG-Nominee-Unless-Denounces-Obama-Overreach
CORNYN: REPUBLICAN IMMIGRATION REFORM WOULD BE PIECEMEAL, FOCUS ON SECURITY FIRST
"A Republican-controlled Congress's approach to immigration reform would put an emphasis on border security and move forward in a piecemeal fashion, Sen. John Cornyn (R-TX) told the The Dallas Morning News editorial board in a filmed interview. "Is a Republican-controlled Congress going to pass a quick pathway to citizenship? No," Cornyn said. "But would there be an opportunity to vote on — once border security was addressed, once the visa overstay problem was addressed, and the E-Verify System put in place, is there a way then to look at how do we provide some opportunity for people to earn a legal status so that they can stay and be productive? I think there is."  Cornyn, the senate minority whip, noted, however, that Democrats have often wanted to move forward with the legalization portion before acting on enforcement, which is something he said will not work. "Our Democrat friends want to eat dessert before they eat their vegetables on immigration and so I just don't think that's going to work," he explained.  According to Cornyn, the effort will need to move forward in steps but start with border security, given the lack of trust Americans have in the system.  "There's so many things that really even in the Gang of Eight bill that I think were positive measures," he said. "Breaking it down into smaller pieces and passing them I think is going to be the only way we can do it. There is so much distrust at the federal government that I think anything comprehensive is going to be viewed as 'okay this is another exercise in the Affordable Care Act 2,700 pages of law, a lot of unintended consequences.'" He noted, however, that if President Obama unilaterally acts to expand amnesty to millions of illegal immigrants, he will "poison the well" for moving forward with immigration reform. "I just can't think of anything that would poison the well more to doing the sort of thing I hope we can do," he said of Obama's expected post-election executive amnesty. House Speaker John Boehner recently used the same language of "poisoning the well" when discussing how Obama's executive actions might effect the legislative immigration reform effort.
http://www.breitbart.com/Big-Government/2014/09/30/Cornyn-Republican-Immigration-Reform-Would-Be-Piecemeal-Focus-on-Security-First
LA SEN CANDIDATE CASSIDY PLEDGES OPPOSITION TO AMNESTY
"Louisiana Senate candidate and current Rep. Bill Cassidy (R-LA) expressed his opposition to increased guest workers, and support for securing the border before any further immigration reform was pursued in addition to repatriating the unaccompanied minors and family units that have recently crossed the border on Tuesday's broadcast of "The Laura Ingraham Show."
"I sent a letter to the Speaker a year and a half ago saying we should pursue immigration reform in a stepwise process. First, secure the border, secure the border, secure the border [and] take care of visa overstays… We are on the record, you have to secure the border and take care of visa overstays before anything else is considered" he stated. Cassidy further pointed to legislation he sponsored to deal with the unaccompanied minors and family units that have come across the border, reporting "Senator Vitter and I proposed a law which would process them  … within two to three weeks and then return them home, no matter their country of origin." He further contrasted his position against illegal immigration, amnesty, and increased guest workers with incumbent Sen. Mary Landrieu (D-LA), who has expressed her support for increasing guest workers and amnesty, declaring Landrieu sided with "the plutocrats [and] the rich people against the interests of the working middle class." And "she represents Barack Obama, I represent the people of Louisiana."
http://www.breitbart.com/Breitbart-TV/2014/09/30/LA-Sen-Candidate-Cassidy-Pledges-Opposition-to-Amnesty
SPENDING/BUDGET/ECONOMY:
U.S. Treasury, Fed at cross purposes on debt during crisis, study finds
"Policies pursued by the U.S. Treasury during the 2007-2009 financial crisis undercut the Federal Reserve's efforts to stimulate the economy, a troubling example of two economic powerhouses working at cross purposes at a critical time, a team of top economists has concluded. In a paper released on Tuesday, a Harvard University research team including former U.S. Treasury Secretary Lawrence Summers argued that the two agencies should break down the traditional barrier set between them to better coordinate the Treasury's management of public debt with the Fed's management of monetary policy. As it stood, even as the Fed bought bonds to lower long-term interest rates, the Treasury was ramping up its issuance of longer-term debt to stabilize the government's borrowing costs, putting upward pressure on those same long-term rates. The paper estimated that Treasury's shift to lengthen debt maturities blunted the impact of the U.S. central bank's quantitative easing programs by as much as a third. The conflict in policy was particularly noteworthy because the Fed had already cut interest rates to near zero and had few tools other than quantitative easing to affect monetary conditions."
http://in.reuters.com/article/2014/09/30/usa-fed-debt-idINL2N0RU2BQ20140930
Northeast loses 40% of House seats as people flee high-tax states
"The Northeast, once the nation's political engine that produced presidents, House speakers and Senate giants including the late Edward M. Kennedy, is losing clout in Washington as citizens flee the high-tax region, according to experts worried about the trend. The Census Bureau reports that population growth has shifted to the South and the result is that the 11 states that make up the Northeast are being bled dry of representation in Washington. Critics blame rising taxes in states such as Massachusetts and Connecticut for limiting population growth in the Northeast to just 15 percent from 1983 to 2013, while the rest of the nation grew more than 41 percent. The biggest impact comes in the loss of congressional representation. Deep in a recent report, for example, the American Legislative Exchange Council tabulated how the drop in population relative to the rest of the nation cut the region's power in Washington. While the states from Pennsylvania to Maine had 141 House members in 1950, they are down to 85 today, a drop of some 40 percent. California and Texas combined have more House representatives.. "This result is one of the most dramatic demographic shifts in American history. This migration is shifting the power center of America right before our very eyes. The movement isn't random or even about weather or resources. Economic freedom is the magnet and states ignore this force at their own peril," said the report."
http://washingtonexaminer.com/northeast-loses-40-of-house-seats-as-people-flee-high-tax-states/article/2554143
Uncle Sam's $8 Trillion Annual Debt Churn: Why Washington Is Pertrified Of Honest Interest Rates
http://davidstockmanscontracorner.com/uncle-sams-8-trillion-annual-debt-churn-why-washington-is-pertrified-of-honest-interest-rates/
Stage production for 18-minute Obama speech cost $94,360
"The stage, drapes, and sound system for an 18-minute speech by President Barack Obama cost taxpayers nearly $100,000. "Elite Productions," the go-to company for prominent Democratic politicians such as Bill and Hillary Clinton and Nancy Pelosi, put on the set for Obama's speech to troops at MacDill Air Force Base in Tampa, Fla., on Sept. 17. The company provided "stage, drapery, and audio/visual equipment," according to a contract document made public by the Air Force last week. The government paid the company $94,360 for a speech that lasted from 12:04 p.m. to 12:22 p.m., at a cost of approximately $5,242.22 per minute. The Air Force justified the cost for the staging for Obama's speech in the MacDill gymnasium due to "unusual and compelling urgency." "Aside from Elite Productions Services, no other company is able to deliver the items required on the same day," the contract said."
http://www.foxnews.com/politics/2014/09/30/stage-production-for-18-minute-obama-speech-cost-4360/
Stage Production for 18-Minute Obama Speech Cost $94,360
War speech at Air Force base produced by private, Dem-friendly company
http://freebeacon.com/issues/stage-production-for-18-minute-obama-speech-cost-94360/
Feds Pay $91K for Bat Population Survey
"President Obama was counting strokes on the golf course at Fort Belvoir in northern Virginia last Saturday, but the day before a $91,318.76 contract was awarded to count something quite different at Fort Belvoir: bats. The Virginia Department of Conservation and Recreation will conduct the "Bat Population Survey" as part of Fort Belvoir's Threatened and Endangered Species Surveys:"
http://www.weeklystandard.com/blogs/feds-pay-91k-bat-population-survey_808375.htm
OBAMA'S USDA TO SPEND $31.5 MILLION ON 'HEALTHY' FOOD STAMP PROGRAM
"The Department of Agriculture, the agency that administers the food stamp program, has announced that it will spend $31.5 million on a new program that will promote a healthy diet for recipients of the assistance. The National Institute of Food and Agriculture, a division of the Department of Agriculture, is developing the program to urge recipients of the SNAP food stamp program to choose more fruits and fresh foods. "Too many struggling families do not have adequate access to nutritious food," Agriculture Secretary Tom Vilsack said on Monday. "Helping families purchase more fresh produce is clearly good for families' health, helps contribute to lower health costs for the country, and increases local food sales for family farmers." The number of food stamp recipients has seen a gargantuan increase since Obama became president in 2008. Late in 2012 the number of those on the SNAP program had exceeded the populations of 24 states and the District of Columbia. By 2014, enrollment in the program jumped to over 45 million Americans. Even with historic levels of Americans now dependent on welfare and the middle class poorer today than it was in 1984, Obama continues to claim that his economic policies have made things better. Some claim that Hillary Clinton is going to base her campaign on capitalizing on Obama's purported success on the economy and "finishing" the recovery he supposedly started."
http://www.breitbart.com/Big-Government/2014/09/29/Obama-s-USDA-to-Spend-31-5-Million-on-Healthy-Food-Stamp-Program
Tax breaks worth billions set to expire unless Congress acts
http://www.foxnews.com/politics/2014/09/30/dozens-tax-breaks-set-to-expire-unless-congress-votes-for-extenders-in-lame/
Mayor De Blasio Signs Order Expanding Living Wage Law
http://newyork.cbslocal.com/2014/09/30/mayor-de-blasio-signs-order-expanding-living-wage-law/
The Gelded Age
The inequality bed-wetters are misleading you.
"The inequality police are worried that we are living in a new Gilded Age. We should be so lucky: Between 1880 and 1890, the number of employed Americans increased by more than 13 percent, and wages increased by almost 50 percent. I am going to go out on a limb and predict that the Barack Obama years will not match that record; the number of employed Americans is lower today than it was when he took office, and household income is down. Grover Cleveland is looking like a genius in comparison. The inequality-based critique of the American economy is a fundamentally dishonest one, for a half a dozen or so reasons at least. Claims that the (wicked, wicked) "1 percent" saw their incomes go up by such and such an amount over the past decade or two ignore the fact that different people compose the 1 percent every year, and that 75 percent of the super-rich households in 1995 were in a lower income group by 2005. "The 3 million highest-paying jobs in America paid a lot more in 2005 than did the 3 million highest-paying jobs in 1995" is a very different and considerably less dramatic claim than "The top 1 percent of earners in 1995 saw their household incomes go up radically by 2005." But the former claim is true and the latter is not."
http://www.nationalreview.com/article/389125/gelded-age-kevin-d-williamson
Poll: Economists Unanimously Think that Uber Is a Good Thing for Consumers
http://www.nationalreview.com/corner/389242/poll-economists-unanimously-think-uber-good-thing-consumers-patrick-brennan
Consumer Confidence Falls, as U.S. Economy Hits Bump
"Consumer confidence fell in September for the first time in five months, and home prices in July rose less than expected from a year earlier, underscoring the unsteady nature of United States growth. Another report on Tuesday showed that business activity growth in the Midwest slowed slightly in September. "We're continuing to effectively struggle," said Mike Englund, chief economist at Action Economics. "Some of the optimism that we got in the updraft in consumer confidence in the third quarter was probably a bit overstated." The Conference Board, an industry group, said its index of consumer confidence fell to 86.0 in September from an upwardly revised 93.4 the month before. Economists had expected a reading of 92.5, according to a Reuters poll. Consumer confidence was hurt by concerns over the job market and expectations that economic growth will slow in coming months. The Standard & Poor's/Case-Shiller composite index of home prices in 20 metropolitan areas gained 6.7 percent in July, year over year, shy of expectations for a 7.5 percent rise. On a seasonally adjusted monthly basis, prices in the 20 cities fell 0.5 percent in July. A Reuters survey of economists had forecast a flat reading. "The home price data suggests that we haven't entirely repaired the home sales process," Mr. Englund said. "We have a housing market where people who are dependent on credit to buy homes are finding that homes aren't as easy to buy as they used to be." In a third report, the Institute for Supply Management-Chicago's business barometer fell to 60.5 this month from 64.3 in August, falling short of economists' expectations for 61.9. A reading above 50 indicates expansion in the regional economy."
http://www.nytimes.com/2014/10/01/business/economy/consumer-confidence-falls-showing-uncertainty-in-economy-.html?partner=rss&emc=rss
MISC.:
A Special Counsel to Investigate the IRS Targeting of Tea Party Groups
http://verdict.justia.com/2014/09/29/special-counsel-investigate-irs-targeting-tea-party-groups
Republicans might accept Preet Bharara as attorney general
http://nypost.com/2014/09/30/republicans-might-accept-preet-bharara-as-attorney-general/
Reporter claims she was told not to talk to crowd at Michelle Obama event
http://www.foxnews.com/politics/2014/09/30/reporter-claims-was-told-not-to-talk-to-crowd-at-michelle-obama-event/
The Government Doesn't Need to Charge You With a Crime to Seize Your Assets and Property
"Did you know you don't actually need to be charged with a crime for the government to seize your financial and property assets? Under U.S. law, it can take only the suspicion of a crime to turn lives upside down and seize the property of innocent citizens. The civil asset forfeiture law allows government agencies like the IRS or the Department of Justice to confiscate anyone's property without obtaining criminal charges against them. Originally intended to seize the assets of money launderers and drug dealers, the law's low requirement threshold has allowed government agencies to incorrectly identify someone as a possible suspect in a crime take their assets. It can take more than a year for an innocent person who has had their business, property or finances seized to be cleared of wrongdoing, during which time they can lose everything, said Rep. Tim Walberg (R-Mich.), who is working to reform the law. Walberg has introduced the Civil Asset Forfeiture Reform Act, which would require the government to show proof that an individual was involved in criminal wrongdoing before it can seize property. Currently before the House Judiciary Committee, the legislation has several cosponsors but may have difficulty passing both the House and Senate. Wednesday's new episode of TheBlaze TV's For the Record, "Seized," will reveal how thousands of people have become innocent victims of the government's forfeiture law and what they are doing to fight back."
http://www.theblaze.com/stories/2014/09/30/the-government-doesnt-need-to-charge-you-with-a-crime-to-seize-your-assets-and-property/
SUPREME COURT ALLOWS OHIO VOTER FRAUD PREVENTION LAW TO TAKE EFFECT
"On Monday, Breitbart News reported that the United States Sixth Circuit Court of Appeals effectively blocked new election integrity laws in Ohio designed to target voter fraud. On Tuesday, the United States Supreme Court effectively reversed that decision and allowed Ohio's new election integrity laws to take effect. In this one page order, the Supreme Court stayed the decision of the lower court blocking Ohio's new election integrity laws. The order said:
[T]he district court's September 4, 2014 order granting a preliminary injunction is stayed pending the timely filing and disposition of a petition for a writ of certiorari. Should the petition for a writ of certiorari be denied, this stay shall terminate automatically. In the event the petition for a writ of certiorari is granted, the stay shall terminate upon the sending down of the judgment of this Court. Justices Breyer, Ginsburg, Sotomayor, and Kagan all would have denied the application for the stay. This case is enormously significant because left wing legal groups are advancing a theory of the Voting Rights Act which has never been before considered meritorious. Essentially, they are arguing that if any voting change has a mere statistical disparate impact on minorities, then the change violates federal law. In Ohio, the plaintiff's argued that not allowing people to register to vote and vote simultaneously had a disparate statistical impact on racial minorities. The plaintiffs do not want to be bound by longstanding jurisprudence requiring a litigant to prove more than a statistical disparate impact. Opponents of election integrity legislation seek to use this pioneering theory of federal law to block a wide range of other election law changes by claiming they impact blacks disproportionately. Because of high racial polarization in voting among minority communities, such a theory would invariably help Democrats win elections. The lower court will now proceed on the merits of the case, or parties will seek a full hearing before the United States Supreme Court."
http://www.breitbart.com/Big-Government/2014/09/29/Supreme-Court-Allows-Ohio-Voter-Fraud-Prevention-Law-to-Take-Effect
RNC CHAIRMAN REINCE PRIEBUS: 'WE'RE IN A BATTLE FOR FREEDOM IN THIS COUNTRY'
"On the trail here with Joni Ernst, Republican National Committee Chairman Reince Priebus lit into President Obama, Harry Reid and Ernst's opponent, Democratic Rep. Bruce Braley (D-IA) while outlining what he says Americans are "starving for" in their political leaders. "We're in a battle for freedom in this country," Priebus said at a campaign stop in Ankene. "That's where we're at. It's the same battle that founded our country. It's the same battle that James Madison reaffirmed in our Bill of Rights. And here we are today." Reid is "one of the most divisive, dishonest, hypocritical, nasty people that takes everything that you don't like about Washington and wraps it up into one little nice package with a bow on top," Priebus said in one of several interviews in between campaign stops. The Wisconsin native also discussed immigration, demanding Obama back off an "unconstitutional" planned executive amnesty for millions of illegal aliens. "Here's the problem: the president's promised to follow through with his illegal activity. So I think the bigger issue for us, too, besides pointing out the hypocrisy and the lies, is to also point out to people – which we should do more of – is that he's promising to follow through with an unconstitutional illegal act. So they're intending to do this anyway, at least that's what he's saying," Priebus said. He also explained a recent statement from an RNC spokeswoman that drew fire from the right. When Obama announced he was delaying his executive amnesty, RNC spokeswoman Ruth Guerra issued a statement that "The President's empty rhetoric and broken promises are a slap in the face to millions of Hispanics across the country." Critics like radio host Laura Ingraham interpreted the remark to be an implicit criticism of Obama for not moving forward on executive amnesty. The intent, Priebus said, was to highlight how Obama has cynically used the immigration issue as a wedge to exploit Hispanic voters. "I think the point here is, is the slap in the face to America in that this president is constantly using people, using politics and lying to people about what he intends to do or doesn't intend to do in order to curry favor for the moment. When in reality, he may have never intended to follow through anyway. Or, if he did intend, he was simply trying to use whatever rhetoric he was using for temporary political gratification. That's the point. The slap in the face is he uses people as political pawns and he simply lies to them in order to curry favor with them," Priebus said, although allowing the statement might have been more carefully worded.
Regarding the ongoing border crisis, Priebus said it had changed the landscape on the immigration issue. "Barack Obama overplayed his hand so big time that what he's done is he's unified America around the idea that unless you secure the border, any other talk of immigration reform of any kind is sort of premature, because no one wants to end up in the same place 10 years from now, no matter what you're ideas are," he said."
http://www.breitbart.com/Big-Government/2014/09/29/Priebus-Were-In-A-Battle-For-Freedom
Elbert Guillory: Mary Landrieu is Not Helping Blacks (FreeAtLast PAC)
https://www.youtube.com/watch?v=mEjqRLjP7Io
Iowa Dem Dove Wrongly Claims He Voted to Bomb ISIS in Syria
"Representative Bruce Braley (D., Iowa) claimed during a Senate debate that he voted to bomb ISIS terrorists in Syria, but no such vote has taken place. "I recently had the opportunity to vote to give the president limited authority to begin strikes against terrorists in Iraq and Syria," Braley, who is running against Republican Joni Ernst, said Sunday. The vote Braley took only authorized President Obama to arm Syrian rebels. Congress has not voted on bombing the terrorist group in Syria. "Language specifies that the measure is not a broad authorization of force against the Islamic State," according to a New York Times report on the vote the Republicans cited after the gaffe. "It's unbelievable that Congressman Braley voted for a resolution regarding ISIS without knowing what it was actually about," Iowa GOP spokesman Jahan Wilcox said. Politico noted the mistake while reporting on Braley and other Democratic doves who are trying to sound more hawkish during this midterm election. "Braley's campaign defended his comment by drawing a distinction between 'strikes' and 'airstrikes,' saying he was actually referring to the arming of Syrian rebels to fight militants," James Hohmann wrote."
http://www.nationalreview.com/corner/389152/iowa-dem-dove-wrongly-claims-he-voted-bomb-isis-syria-joel-gehrke
Loss of a Democratic Power Leaves Arkansas in Doubt
http://www.nytimes.com/2014/10/01/us/politics/loss-of-a-democratic-power-leaves-arkansas-in-doubt-.html
Liberal doves run as war hawks
"Democrat Kay Hagan didn't mince words about the Iraq War during her 2008 Senate campaign against Republican Elizabeth Dole. "We need to get out of Iraq in a responsible way," Hagan declared in May of that year. "We need to elect leaders who don't invade countries without planning and stay there without an end." Hagan is striking a different chord these days. Locked in a tough reelection battle, the first-term senator boasts that she's more strongly supportive of airstrikes against Islamic State of Iraq and the Levant militants than her Republican challenger, Thom Tillis, and says she's been pressing the Obama administration to arm Syrian rebels since early last year. "This is the time for us to come together, Democrats and Republicans, to confront the challenges that are facing our nation," she said this month. A host of Democratic Senate hopefuls who rode anti-war sentiment into office in the past decade are running for reelection now as hawks, staking out hard-line positions on the latest upheaval in the Middle East. The candidates are quick to note the differences between then and now — a years-long military mission with boots on the ground versus the airstrikes President Barack Obama has launched in Iraq and Syria in the past month. But it's also true that that no one wants to get tagged as soft on terror in a conservative-tilted election year that's seen foreign policy jump unexpectedly to the fore. Take Bruce Braley, the Democratic Senate candidate in Iowa. He picked up a Republican-held House seat largely on the strength of his opposition to the war in Iraq. He backed cutting off funding for military operations and spoke out against the surge. When his opponent warned at a 2006 debate of chaos if the U.S. cut and ran, Braley responded: "Chaos already is ensuing in Iraq." Just last August, Braley demanded Obama get congressional authorization before taking any military action in Syria. Now Braley is running against military veteran Joni Ernst in one of the most contested Senate races in the country. "ISIS is a threat that must be stopped," Braley said during a debate Sunday. "Anytime American citizens are attacked by a terrorist group, they need to be brought to justice or to the grave." He even said he voted to give the president limited authority "to begin strikes against those in Syria and Iraq." In fact, the resolution that passed Congress two weeks ago was to arm Syrian rebels. Braley's campaign defended his comment by drawing a distinction between "strikes" and "airstrikes," saying he was actually referring to the arming of Syrian rebels to fight militants. Only one vulnerable Senate Democrat voted against that resolution to arm the rebels: Alaska Sen. Mark Begich, who warned that the weapons could fall into the wrong hands. Every other Democrat facing a viable challenger, including Jeff Merkley in deep-blue Oregon and Al Franken in Minnesota, voted with the 78-member majority. It's a remarkable turn considering how outspoken each was about bringing the troops home from the Middle East during the 2008 campaign. Nowhere on the Senate trail is ISIL more of a flash point than New Hampshire. Republican candidate Scott Brown has been hammering Democratic Sen. Jeanne Shaheen for failing to understand "the nature of the threat," as he put it in one commercial that began airing last week. This has prompted the freshman Democrat to begin quietly running a response ad (her campaign has not released it to the news media), in which she says: "I support those airstrikes. I think it's important for us to take the fight to ISIL." A narrator accuses Brown of playing politics and says, over patriotic music, that Shaheen "always works to keep America strong."
http://www.politico.com/story/2014/09/2014-elections-senate-democrats-iraq-syria-111445.html
Obama's Mixed Messages on War
The president has been waging war on the Islamic State with defense programs he has slashed.
http://www.nationalreview.com/article/389194/obamas-mixed-messages-war-jonah-goldberg
Lowry: Obama 'Completely Detached' from Iraq, ISIS Situation
http://www.nationalreview.com/corner/389151/lowry-obama-completely-detached-iraq-isis-situation-nro-staff
REPORT: OBAMA HAS MISSED OVER HALF HIS SECOND-TERM DAILY INTEL BRIEFINGS
http://www.breitbart.com/Big-Peace/2014/09/29/Report-Obama-Has-Missed-Over-Half-His-Second-Term-Daily-Intel-Briefings
GOP SENATOR: OBAMA DENIED ISIS REALITY TO BELIEVE HIS OWN RHETORIC
http://www.breitbart.com/Breitbart-TV/2014/09/30/GOP-Senator-Obama-Denying-ISIS-Reality-To-Believe-His-Own-Rhetoric
Obama's Pass-the-Buck Presidency
The president has a pattern of deflecting blame and denying responsibility. With military action against ISIS underway, that's a dangerous habit.
http://www.nationaljournal.com/against-the-grain/obama-s-pass-the-buck-presidency-20140929
Christian Priest Reveals Alarming Conversation He Reportedly Had With Iraqi Soldier as Islamic State Terrorists Close in on Baghdad
http://www.theblaze.com/stories/2014/09/30/christian-priest-reveals-stunning-conversation-he-reportedly-had-with-iraqi-soldier-as-islamic-state-terrorists-close-in-on-baghdad/
TEA PARTY PATRIOTS:
Stopping Obama Amnesty Key To Blocking Illegal Immigration
"President Obama and the party he leads have twisted themselves into political pretzels over illegal immigration. The president's original plan of imposing executive amnesty by summer's end fell flat with the American people, and his most recent decision to delay this action until sometime around the end of the year bombed just as badly with his base. While the president might be able to mend fences with Democrat voters by wheeling and dealing over executive amnesty, his standing with average Americans is not destined to help him or his party.
Polling conducted earlier this month by GEB International shows that independents in six swing states solidly believe the best first step in fighting illegal immigration is to block the president from using executive orders to grant effective amnesty to illegal immigrants. Data taken from interviews with 1,200 likely voters in Arkansas, Illinois, Iowa, Michigan, North Carolina, and Oregon show that 27% of independents said stopping executive amnesty is the first thing to do to halt the flow of illegal immigrants into the U.S. Another 23% cited securing our borders, with 18% saying we need to enforce the immigration laws that are currently on the books.
The data validate what Tea Party Patriots has known all along: The overwhelming majority of Americans agree with the straightforward, common-sense solutions we have been promoting in response to the crisis of illegal immigration Obama has ushered in during his term in office.
No less significant is the fact that 40% of independents believe the single most important reason for stopping illegal immigration is to support the rule of law. Given past polling data showing that people are increasingly distrustful of big government, this is not surprising. It's also very encouraging to see that so many Americans still believe the core principle of our founding — that we are not a nation of men, but a nation of laws. Important as the rule of law is, the survey further showed that 27% of independents believe the second most important reason to stem the tide of illegal immigration is to prevent terrorists from entering the U.S. Unquestionably, Americans are keenly aware of the nexus between border security and national security.
The president's policies and pronouncements on immigration represent an invitation for terrorists to probe and penetrate our borders. We've already seen reports of terrorists being apprehended on U.S. soil, and those arrests are good news. But far more disturbing is what we do not know about terrorists who have successfully exploited our border weaknesses in the wake of the president's actions, and that local law enforcement officials along our southern border are calling for National Guard forces to beef up security."
http://news.investors.com/ibd-editorials-on-the-right/093014-719605-obama-responsible-for-illegal-immigration-crisis.htm