News Briefing for Wednesday, November 19, 2014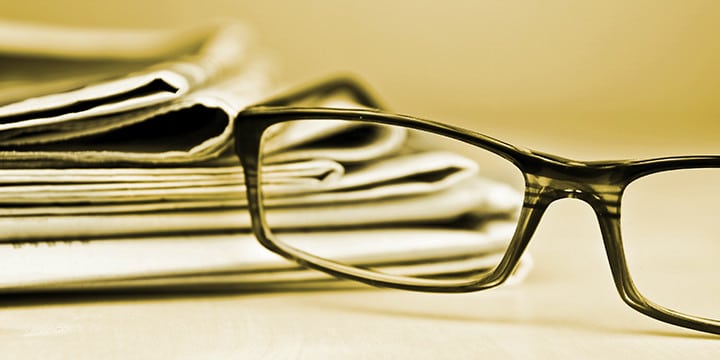 HEALTHCARE:
Key ObamaCare official used threats, 'tantrums' to push website launch despite concerns, email claims
"A key ObamaCare official engaged in a "cruel and uncaring march" to launch the federal health care website last year and wasn't open to seeking a delay despite concerns, according to a newly revealed email from her former second-in-command. The damning email from Michelle Snyder, formerly the No. 2 official at the Centers for Medicare and Medicaid Services, was released to FoxNews.com ahead of a Wednesday House Science, Space and Technology subcommittee hearing on the security and botched rollout of Healthcare.gov.  In the September 2013 email to Todd Park, the former Chief Technology Officer of the U.S., Snyder characterized her then-boss, CMS Administrator Marilyn Tavenner, as a temper tantrum-throwing, demanding official who vowed the website would launch on time "no matter what."  Snyder implied that Tavenner had threatened her job if Snyder was unable to deliver. "Just so you know (Tavenner) decided in January we were going no matter what," Snyder wrote. "Hence the really cruel and uncaring march that has occurred since January when she threatened me with a demotion or forced retirement if I didn't take this on." Snyder's words may have been prophetic — she announced her retirement just a few months later. She told Park that Tavenner did not have a good enough understanding of the risks of launching before the website was ready to fight for a delay. "Do you really think (Tavenner) has enough understanding of the risks to fight for a delay — no and hell no," she wrote. She later added: "I appreciate you (sic) belief in the goodness of others but at this point I am too tired to pretend that there is a decision to be made – it is just how much crap my team will have to take if it isn't sufficiently successful – you haven't lived through the temper tantrums and threats of the last 9 months." Snyder was in charge of the rocky rollout and announced her retirement last December in the midst of the turmoil. Tavenner said at the time that Snyder had actually planned to retire the previous year, but had stayed on in order to help "with the challenges facing CMS in 2013."
http://www.foxnews.com/politics/2014/11/18/key-obamacare-official-used-threats-tantrums-to-push-for-website-launch-no/
Years Of Obamacare Problems Are Still On The Way
"Given Obamacare architect Jonathan Gruber's candid comments, a whole load of information about Obamacare is now coming out — years too late for the public to weigh in on it.  Americans clearly aren't happy about it: approval of the health-care law has dropped to an all-time low of just 37 percent. It's not surprising — a lot of things haven't gone as promised. You were supposed to be able to keep your plan; that was a lie. Health insurance costs were supposed to fall — but premiums are rising. Obamacare was written to redistribute income for a select few — as this chart from the Brookings Institution makes clear: But those problems are just the beginning. Obamacare's been active for less than a year — there are a number of provisions in the health law that haven't been activated yet. See a full timeline of the law here, courtesy of the right-leaning think tank American Action Forum."
http://dailycaller.com/2014/11/18/years-of-obamacare-problems-are-still-on-the-way/
Gruber: GOP Governors' Refusal to Expand Medicaid 'Almost Awesome In Its Evilness', Blames 'Racial Reasons'
"Who's up for another Jonathan Gruber video? On April 9, 2014, Gruber appeared on the  "Curbside Consult" interview series with Harold Pollack, at healthinsurance.org;  the host introduced Gruber as the "architect of Obamacare", and Gruber made no objection. Pollack says, "One of the things that's really striking to me is there's a politics of impunity towards poor people, particularly non-white poor people that is almost a feature rather than a bug in the internal politics in some of these states, not to cover people under Medicaid, even if it's financially very advantageous to do so." Gruber's response: That's a great way to put it. There's larger principles at stake here. When these states are turning – not just turning down covering the poor people – but turning down the federal stimulus that would come with that. So the price they are willing … They are not just not interested in covering poor people, they are willing to sacrifice billions of dollars of injections into their economy in order to punish poor people. It really is just almost awesome in its evilness. Ironically, later in the conversation, Gruber admits that the costs of Medicaid expansion are increasing as the number of patients on Medicaid grows rapidly:
Pollack: Medicaid is effectively becoming the 900-pound gorilla in the health insurance market in Kentucky. Something like one-third of the non-elderly population is going to be covered by Medicaid or related programs. How do you think that's going to change the nature of Medicaid as it takes on such a large swath of the population?
Gruber: I think that's a great question and I think the big issue is going to be: Can Medicaid continue to pay its doctors so poorly as it's covering a larger and larger share of the population. Part of the reason Medicaid is cheap is because it pays doctors so poorly. Can that continue when it's covering a third of the population? I'm not entirely sure that's possible.
Later in the conversation, Gruber attributes the desire to cut Medicaid spending to racism: I really believe that if we could politically help explain the costs to society of cutting provider rates, of cutting back Medicaid, I think we'd get the majority of people to support strengthening that program. I think it's just because of racial reasons and other things, we just haven't managed to get through with that message."
http://www.nationalreview.com/campaign-spot/392896/gruber-gop-governors-refusal-expand-medicaid-almost-awesome-its-evilness-blames
Gruber on the run: Famed video commentator suddenly gets shy on camera
"…The architect of ObamaCare spent the intervening four years snickering at making suckers out of Americans, but won't appear on television to defend himself these days, and especially not on Sean Hannity's eponymous Fox News Channel show. Hannity sent David Webb out to find Gruber instead, with rather amusing results (via Katie Pavlich): Why amusing? Well, it seems that Gruber talks a big game about everyone else being stupid, but won't put his beliefs into practice. If he's really that much smarter than the hoi polloi for which he has such unvarnished contempt, why not debate the great unwashed? Heck, Hannity usually gives his progressive opponents a pretty fair shake, too, much more so than conservatives get on other cable-news outlets (with the singular exception of Morning Joe on MSNBC). Gruber can even consult with Alan Colmes on that point. Instead of engaging the Grubes, as it were, Gruber runs away from David Webb with the obligatory "no comment." For a super genius, Gruber seems singularly unwilling to put his superior intellect on the line here. "Pretty gutless," Hannity concludes, and Webb jokes, "I don't think you're on his Christmas card list." That's too bad, because thus far, Gruber's the gift that keeps on giving."
http://hotair.com/archives/2014/11/18/gruber-on-the-run-famed-video-commentator-suddenly-gets-shy-on-camera/
Watch Architect Jonathan Gruber Run Away When Confronted About Lying to Americans About Obamacare
http://townhall.com/tipsheet/katiepavlich/2014/11/18/watch-jonathan-gruber-run-away-when-confronted-about-his-endless-stupid-americans-comments-n1920305
Universities Are Now Taking Down Their Jonathan Gruber Videos
"Universities that hosted Jonathan Gruber are now removing videos of the MIT professor from their websites after a series of candid admissions from the Obamacare architect ignited a firestorm against the health-care law. Videos from college conferences and Washington think tanks over the last few years show Gruber bragging about the law's deliberate complexity and belittling American voters' intelligence.  Now at least two colleges who hosted the professor have tried to scrub Gruber from the internet. The University of Pennsylvania removed Gruber's October 2013 panel appearance — in which he laughed about "the stupidity of the American voter" — on November 10, but quickly reposted the video after withering criticism. On Monday the University of Rhode Island took a page out of Penn's book, removing a 2012 discussion where Gruber explains how the law was passed to "exploit" the American voters' "lack of economic understanding." URI offered no explanation on its webpage as to why the video was pulled.  Dave LaVallee, assistant communications director at URI, told National Review Online that the university is currently investigating why the video was pulled."
http://www.nationalreview.com/corner/392900/universities-are-now-taking-down-their-jonathan-gruber-videos-brendan-bordelon
VT LAWMAKER: CANCEL GRUBER'S CONTRACT
"Vermont State Senate Minority Leader Joe Benning (R) called for the state to terminate its contract with Obamacare architect Jonathan Gruber on Tuesday's "On the Record" on the Fox News Channel. "We actually have a saying here in Vermont that Vermont is what America was and we demand two things from those who are elected or appointed to official positions, one is transparency, and the other is respect. And when we don't get those things from people, we tend to get a little ornery and respond in kind. And at this point this man has lost both the respect and transparency aura that is necessary to advance this size of a piece of social engineering" he stated. While Benning said he did not know how much support his plan had and that it was opposed by Vermont Governor Peter Shumlin (D), he did express some optimism, reporting "we're actually having a caucus in my Senate tomorrow morning to have a conversation about this. I don't know what the result of that will be. But three of my colleagues from the House have actually sent a letter to the governor asking that he terminate the contract immediately, one other senator, Senator Kevin Mullin (R) and I, we have joined publicly to ask the contract be terminated."
http://www.breitbart.com/Breitbart-TV/2014/11/18/VT-Lawmaker-Cancel-Grubers-Contract
Obama Featured Gruber In Re-Election Campaign [VIDEO]
"President Barack Obama's re-election campaign touted Jonathan Gruber as a writer of Obamacare and featured Gruber in a campaign advertisement video. Obama has tried to publicly distance himself from Gruber since it was revealed that the MIT professor and Obamacare consultant called the American people stupid and detailed the deception that went into Obamacare's design. But Obama utilized Gruber's services both in the White House and on the campaign trail. The Obama campaign prominently featured Gruber in a 2012 video attacking Mitt Romney."
http://dailycaller.com/2014/11/18/obama-featured-gruber-in-re-election-campaign-video/
Steve Rattner: Jonathan Gruber was 'the man' on Obamacare
Obama has since noted Gruber was never on the White House's staff.
"Jonathan Gruber was "the man" behind Obamacare, according to a former adviser to President Barack Obama. "The problem is not that Gruber helped them put Obamacare together, because he was the man," Steve Rattner, who worked as Obama's lead adviser in 2009 for the Presidential Task Force on the Auto Industry, said Tuesday on MSNBC's "Morning Joe." "The problem is what he said in the last two weeks and how the White House has handled it," Rattner added. Gruber, an MIT professor and health care expert who has been dubbed as the "architect of Obamacare," has come under fire after multiple videos surfaced in which he ridicules voters. In one video, he calls voters "too stupid" to understand the Affordable Care Act, while in another, he speaks about misleading voters on details of the law. Obama has since pushed back on his claims and noted that Gruber was "never on [the White House] staff." Rattner said his influence was enormous. "Jonathan Gruber was, back in the day in 2009, the guru on health care," said Rattner, who was known as the "car czar" when he worked in the administration. "I remember that when I was in the White House, he was certainly viewed as an important figure in helping to put Obamacare together." "I think if you go back and look at the Washington Post or the New York Times or anything from that period you will find Jonathan Gruber's name all over it as both someone who's the leading expert on health care quoted by everybody, and as someone who the White House was using — I don't think we knew the dollar numbers he was paid at the time." According to some reports, Gruber made approximately $400,000 from the federal government for his work on the health care bill."
http://www.politico.com/story/2014/11/steve-rattner-jonathan-gruber-obamacare-112983.html
Former Obama Adviser: Gruber Was 'the Man' on Obamacare
http://www.nationalreview.com/corner/392895/former-obama-adviser-gruber-was-man-obamacare-brendan-bordelon
Former Obama Car Czar Steve Rattner: Gruber Was "An Important Figure" In The WH
http://www.realclearpolitics.com/video/2014/11/18/former_obama_car_czar_steve_rattner_gruber_was_an_important_figure_in_the_wh.html
Former WH official: Gruber 'an important figure' in putting Obamacare together
"It's sad to me that good political journalists are spending so much time on these irrelevant comments by this guy Gruber," Sen. Chris Murphy (D-CT) fired off in a tweet nearly as dismissive and condescending as the Gruber's original comments. "[T]o deny Gruber is to deny the history of how the Affordable Care Act was sold," Weigel wrote. "And while Republicans are happy to do that, Democrats have no contingency plan to explain the law in a Gruber-less world." The more honest Democrats with ties to the White House know they're caught in a trap, and struggling will only make the snare grow tighter. With that grim reality in mind, Barack Obama's "Car Czar," Steve Rattner, appeared on MSNBC on Tuesday where he did the White House no favors amid their increasingly flailing effort to create some artificial distance between the administration and the policy analyst to whom they are so inexorably tied."
http://hotair.com/archives/2014/11/18/dems-admit-gruber-important-figure/
Report: Gruber Visited White House 21 Times
"Jonathon Gruber, the MIT economist who said the Obama administration was deceitful in selling Obamacare, visited the White House on several occasions, the Wall Street Journal reported."
http://www.theblaze.com/stories/2014/11/18/report-gruber-visited-white-house-21-times/?utm_source=TheBlaze.com&utm_medium=rss&utm_campaign=story&utm_content=report-gruber-visited-white-house-21-times
Jonathan Gruber Has Earned Millions from Government Contracts
http://www.nationalreview.com/corner/392904/jonathan-gruber-has-earned-millions-government-contracts-ian-tuttle
Report: White House Covered Up Gruber's Gov't Contract to Help Sell Obamacare
"Fox News's Bret Baier reports that the White House and congressional Democrats have been less than transparent over Obamacare architect Jonathan Gruber's ties to the government, repeatedly concealing the MIT professor's $400,000 contract with the Department of Health and Human Services while selling the law to the American people. Why might they have been quiet about the deal? While Gruber was getting paid a generous fee by the Obama administration to work on the Affordable Care Act, the White House pushed the professor's work as an objective and impartial analysis of the law. Congressional Democrats like Nancy Pelosi and John Kerry did the same in committee hearings and on the House and Senate floors. Then-Washington Post reporter Ezra Klein and publications like The Atlantic helped further this narrative. In other words, Gruber's obscured relationship with the administration seems to have contributed to the impression of an organic consensus in favor of the law among health-care experts even as the professor was being paid by the law's most important backer."
http://www.nationalreview.com/corner/392918/report-white-house-covered-grubers-govt-contract-help-sell-obamacare-brendan-bordelon
All of #GruberGate in Two Minutes
https://www.youtube.com/watch?v=kDomkBtJC7Q
This Gruber-gate supercut video is positively enraging
http://hotair.com/archives/2014/11/18/this-gruber-gate-supercut-video-is-positively-enraging/
Earnest: "Old" Gruber Videos "Are Not Views That Are Shared By Anybody At The White House"
http://www.realclearpolitics.com/video/2014/11/18/earnest_old_gruber_videos_are_not_views_that_are_shared_by_anybody_at_the_white_house.html
EARNEST ON GRUBER: ONLY FAR RIGHT CARES ABOUT SIX-YEAR-OLD VIDEOS
"Tuesday, White House press secretary Josh Earnest defended President Barack Obama's reaction to now-infamous ObamaCare architect Jonathan Gruber's comments referring to the stupidity of the American voter by calling it "old political arguments" and saying "it's easier to talk about six- and eight- year-old videos" than the success of the Affordable Care Act."
http://www.breitbart.com/Breitbart-TV/2014/11/18/Earnest-on-Gruber-Only-The-Far-Right-Cares-About-Six-Year-Old-Videos
WHITE HOUSE DISMISSES 'OLD' JONATHAN GRUBER VIDEOS
"White House Press Secretary Josh Earnest dismissed the growing number of Jonathan Gruber comments about the misleading nature of the Obamacare political debate to help it getting it passed. ABC News White House reporter Jon Karl noted during the White House press briefing today that videos of Gruber's comments have been a "hit series" online especially among Republican lawmakers and Obamacare opponents. Earnest hinted that some Republicans were only focusing on the videos because they believed it was "politically advantageous." "My suspicion is that they do so because it's easier to talk about six and eight year old videos than it is to talk about how smoothly the opening of the second opening enrollment period has gone so far," Earnest replied. But most of the Gruber videos are only one to three years old. The most controversial video of Gruber citing the "stupidity of the American voter" is from an event in 2013. Earnest reminded reporters that Gruber was only an advisor to the White House, whose expertise was focused on the economics of Obamacare, not the political aspects. He also pointed out that Gruber worked in a similar role for former Massachusetts governor Mitt Romney's health care plan. "That was the role that he played here," Earnest said. "It also is why its pretty clear that he views he's articulated don't reflect what actually happened when it comes to the passing or implementation of this law."
http://www.breitbart.com/Big-Government/2014/11/18/White-House-Dismisses-Old-Jonathan-Gruber-Videos
Earnest: Gruber comments show Americans are tired of attacks on Obamacare
"The White House is tired of hearing about Jonathan Gruber's comments. Everyone is getting "pretty tired of relitigating" Gruber's comments — everyone except Republicans, White House press secretary Josh Earnest said Tuesday. Gruber's comments that the Affordable Care Act was passed because of the "stupidity" of the American voter is not shared by "anybody at the White House," Earnest said, adding very few Americans are paying attention to the narrative. "Some Republicans are fanning the flames of those old political arguments because it's politically advantageous. It's easier for them to talk about six-to-eight-year-old videos than to talk about how the open enrollment period has gone smoothly so far, or the millions who have gotten health insurance," he said. Gruber's views "don't actually reflect what actually happened in the process of passing and implementing this law," Earnest reiterated, calling Gruber just an adviser on the legislation. "It wasn't his responsibility to try to figure out how to get this bill through," Earnest said. "It also, I think, is why it's pretty clear that the views that he's articulated do not reflect what happened."
http://www.washingtonexaminer.com/earnest-gruber-comments-show-americans-are-tired-of-attacks-on-obamacare/article/2556334?custom_click=rss
Obama denies Gruber, but facts deny Obama
http://www.washingtonexaminer.com/obama-denies-gruber-but-facts-deny-obama/article/2556314?custom_click=rss
SCARBOROUGH: OBAMA ADMIN, DEMS 'SCREWING THINGS UP FOR THEMSELVES' ON GRUBER
"On Tuesday's "Morning Joe" on MSNBC, host Joe Scarborough took aim at the White House and other prominent Democrats, including House Minority Leader Nancy Pelosi, for their responses to ObamaCare architect Jonathan Gruber remarks regarding the American voter and the passage of the Affordable Care Act in 2010. According to Scarborough, the response by these Democrats have prolonged the story and made the problem worse. "Talk about taking a one-day story and making it a one-week or two-week story," Scarborough said. "They should have just come out and said, 'Jonathan Gruber, really smart guy. He helped us draft the bill. He's an idiot. There are obvious reasons why he's a tenured professor, because he's an idiot in front of cameras, but he's pretty smart behind cameras. And he helped us put together this package.' But they didn't do that. They're being too clever by half, and they're screwing things up for themselves. They can't get out of their way."
http://www.breitbart.com/Breitbart-TV/2014/11/18/Scarborough-Obama-Admin-Cant-Get-Out-of-Their-Own-Way-on-Gruber
Gruber's 'Remarkable Hubris' Denounced By… Jay Carney.
http://www.nationalreview.com/campaign-spot/392893/grubers-remarkable-hubris-denounced-jay-carney-jim-geraghty
Lawrence O'Donnell on Gruber: "What He Did Was Tell The Truth"
"MIKA BRZEZINSKI, MORNING JOE: I get the feeling his name [Jonathan Gruber] is going to become like a verb. Like, you just got Grubered or something. The guy, I think to Joe's point last hour, let's cut this conversation short, the president should have just said, what a jerk.
LAWRENCE O'DONNELL: Well, he did. The president didn't do what Nancy Pelosi did last week when she pretended to literally not know who Gruber was. And then you had video of her talking about Gruber years before. You know, look, this fits the Michael Kingsley definition of a gaffe. What Gruber did, specific language aside, the offensive language aside, what he did was tell the truth. Legislation always needs collective ignorance about many elements of it in order to move forward. I promise you, there was not one person who voted for the Affordable Care Act who could tell you more than 30% of what was in it. I had the pleasure of coming on this set, sitting in this chair, and announcing to America that there were fifteen taxes in the Affordable Care Act that no one knew about because they were developed in secret as they always are by Senate Finance Committee staff and as soon as Max Baucus' work product was finally public we then knew that. But through the course of that debate, those fifteen taxes did not get debated. You couldn't find anyone who could name you two or three of those taxes that were in there and that is how these things move. And one of the legislative strategies about secrecy is, as soon as you know there is a medical device tax in this bill, the medical device industry and their lobbyists will come in and try to shut that down. And so everyone who's trying to preserve the secrecy of legislation and the moving components of it as it's going through the process think they're doing the right thing. And in their experience tells them, it's the only way we can get this passed."
http://www.realclearpolitics.com/video/2014/11/18/lawrence_odonnell_on_gruber_what_he_did_was_tell_the_truth.html
Will anyone in the media call Obama on his Gruber lies?
http://www.breitbart.com/InstaBlog/2014/11/18/Will-anyone-in-the-media-call-Obama-on-his-Gruber-lies
Steve Hayes: "Enablers" At Politico Wrote Gruber Was Not An Architect After Past Article Calling Him That
http://www.realclearpolitics.com/video/2014/11/18/steve_hayes_enablers_at_politico_wrote_gruber_was_not_an_architect_after_past_article_calling_him_that.html
Bret Baier Reports: Transparency Issues Plagued Obamacare From The Start
http://www.realclearpolitics.com/video/2014/11/18/bret_baier_transparency_issues_plagued_obamacare_from_the_start.html
Rep. Jim Jordan: Gruber Will Come Before A Congressional Committee
"Congressman Jim Jordan (R-OH) tells Sean Hannity that Obamacare architect Jonathan Gruber will come before a Congressional committee and answer "tough questions." "Of course he needs to come before a Congressional committee and answer our tough questions about what he did, where all the money went and what he was up to," Jordan said Tuesday night."
http://www.realclearpolitics.com/video/2014/11/19/rep_jim_jordan_gruber_will_come_before_a_congressional_committee.html
Stupidity Reconsidered
The election proved that Americans aren't fooled by Gruber and Obama.
http://www.nationalreview.com/article/392951/stupidity-reconsidered-ben-carson
Was Obamacare's Cadillac Tax Misrepresented?
"Of all the taxes in the ironically named Affordable Care Act, none is more onerous than the so-called Cadillac tax. It is a big tax too, a whopping 40% on top of all other federal taxes. What's more, it is an excise tax, one of the most dreaded kinds of taxes there is. It is a rifle shot tax that is supposed to discourage something very specific. And it now looks likely to apply to more and more people, and to more and more plans. In that sense, it is a kind of rifle shot that has turned into a shotgun blast. You may not have noticed this tax or even heard of it. After all, it has a delayed effective date, not kicking in until 2018. That delayed effective date did exactly what it was supposed to do. It prevented people from focusing on it when the law was enacted in 2010. Who worries about a tax that we won't see for 8 years? In 2010, neither the public nor Congress seemed concerned. Yet now the tax has become another embarrassment. What does it do? It targets plans that are overly generous employer-provided health care plans. No, that doesn't just mean for executives. In fact, it mostly appears to hit union plans, for they often negotiate for rich benefits and may be willing to take lower cash wages as a trade-off. Unions seems likely to be hard hit because they often negotiate generous health benefits. Why is that bad? Apparently because health insurance should be the great leveler. The Affordable Care Act included the Cadillac Tax as a tool to cut health care costs. It puts direct and forceful pressure on employers to offer less-generous health insurance plans than in the past. Starting in 2018, Obamacare imposes a 40 percent tax on the cost of individual health plans above $10,200 for individuals and $27,500 for family coverage. These thresholds are indexed to inflation. In evaluating these dreaded thresholds, both employer and worker contributions are included. The tax is decidedly punitive. The tax applies to every dollar above those thresholds. Like a cliff, the dollars are taxed at a 40% rate. What's more, the tax is not deductible by the employer. The Cadillac tax makes sure that more health insurance dollars are spent across a greater number of people. It was probably a bad idea even before the news broke that a once famous and now nearly infamous adviser had a big hand in it. And it seems almost dastardly now, a real bait and switch."
http://www.forbes.com/sites/robertwood/2014/11/19/was-obamacares-cadillac-tax-misrepresented/
Reforming Obamacare
How Republicans can turn the tables on Obama and his allies.
http://www.nationalreview.com/article/392861/reforming-obamacare-sean-parnell
Boehner's Obamacare Lawsuit Boosted By Liberal Law Professor
"Speaker of the House John Boehner has hired Jonathan Turley, a renowned liberal law professor, as his lead counsel in the House's lawsuit against the Obama administration's delay of Obamacare's employer mandate. Turley is a law professor at the George Washington University, frequent legal commentator and self-avowed liberal. He may be the perfect pick for House Republicans — Turley is not only a liberal, but is friendly toward Obamacare itself, according to his writings. But he's vociferously pushed back against President Obama's generous use of executive action in the past and has hit the administration for its implementation of the health-care law and he said he jumped at the chance to represent House Republicans. "It is a great honor to represent the institution in this historic lawsuit and to work with the talented staff of the House General Counsel's Office," Turley wrote at his blog Monday. "To quote the movie Jerry Maguire, the House 'had me at hello' in seeking a ruling to reinforce the line of authority between the branches." "The question presented by this lawsuit is whether we will live in a system of shared and equal powers, as required by our Constitution, or whether we will continue to see the rise of a dominant Executive with sweeping unilateral powers," Turley continued. "That is a question worthy of review and resolution in our federal courts." Turley has spoken out against not only the administration's unilateral employer mandate delay, but also Obama's expected executive amnesty. On Friday Turley warned that Obama was usurping the legislature's power with his plan for amnesty, which Boehner originally considered including in the lawsuit over the summer. "No president can take on the power of all three branches and that's what he seems to be doing," Turley said about the planned action on Fox News Friday. "He certainly seems to be taking on legislative authority … that does become a government of one."
http://dailycaller.com/2014/11/18/boehners-obamacare-lawsuit-boosted-by-liberal-law-professor/
Boehner taps Jonathan Turley for Obamacare lawsuit
http://www.washingtonexaminer.com/boehner-taps-jonathan-turley-for-obamacare-lawsuit/article/2556315?custom_click=rss
Insurrection: Liberal constitutional scholar will represent GOP in lawsuit against Obama
http://hotair.com/archives/2014/11/18/insurrection-liberal-constitutional-scholar-will-represent-gop-in-lawsuit-against-obama/
Supreme Court Pits People v. Politics Again | Commentary
"Political games are de rigueur in Washington and the Supreme Court is no exception. With its grant of review in King v. Burwell, the nation's highest court has set the stage for yet another Affordable Care Act showdown. King is different from the hundreds of cases challenging nearly every facet of the ACA. The question at issue cuts to the very heart of the law. Are the ACA's tax credits and subsidies available to people in every state, regardless of the type of marketplace setup? The answer will have enormous consequences and determine whether millions of Americans can afford to keep their health insurance. As others have noted, Congress designed the ACA as a three-legged stool made up of the individual mandate, non-discrimination provisions and premium subsidies. In order to make health insurance available to nearly everyone, the ACA prohibits insurers from locking out people with pre-existing conditions or charging excessively high premiums based on age or health. The law compensates for the increased risk of covering people with expensive conditions by requiring nearly everyone to have health insurance. But, in order to enforce that mandate, health insurance must be affordable and accessible. This is where the tax credits and subsidies come into play.
The overwhelmingly majority — 87 percent — of people enrolled in marketplace plans did so with the help of tax credits and subsidies, which reduced premiums an average of 76 percent. Thirty-six states, with about 75 percent of the people nationwide who qualify for premium subsidies, allow the federal government to operate the marketplace. Opponents argue that these tax credits and subsidies are only available to people in state marketplaces, an argument directly contradicted by the lawmakers who wrote the ACA and 125 state legislators. The tax credits and subsidies provided through the marketplaces are the means by which the ACA accomplishes its goal of improving access to coverage. If a state decides not to create a marketplace, the statute permits the federal marketplace to stand in the shoes of a state one. Should the Court disagree, the result will be devastating. Nearly 5 million people currently eligible for subsidies will not be able to afford coverage and will no longer be required to purchase it. As a result, insurance companies will have to charge prohibitively high rates to everyone else, sending the market into a spiral. Knock down one leg of the stool and the whole thing comes tumbling down. Amicus briefs recently filed in the D.C. Circuit Court of Appeals, for its end banc review of Halbig v. Burwell, tell the stories of countless individuals who would be harmed. Many have pre-existing, life-threatening conditions that previously made it impossible for them to purchase insurance and therefore get health care. One man needed a life-saving liver transplant, but was denied coverage by every insurance company he contacted until the ACA banned that discrimination. Others lost loved ones because they couldn't afford screenings for preventable cancers or treatable conditions such as diabetes, or because they put off essential care to save money."
http://www.rollcall.com/news/supreme_court_pits_people_v_politics_again_commentary-238025-1.html
Preventive Health Services Recommendations for Children
"Increased access to preventive care was one of the objectives of the Affordable Care Act. Insurance policies sold through state and federal insurance exchanges are required to cover a variety of preventive services, all with the hope of early treatment and avoiding complex and costly health care services. The health care law charges the U.S. Preventive Services Task Force to report annually on gaps in preventive services coverage and offer recommendations on preventive care priorities. On Monday, the group released its 2014 report, which reviews this year's recommendations and focuses on preventive care for children and adolescents. The report describes recommendations on screening and tests for a range of conditions for children:
Alcohol Misuse
Cervical Cancer
Child Maltreatment
Chlamydia and Gonorrhea
Dental Caries
Depression
Developmental Dysplasia of the Hip
Drug Use, Illicit or Nonmedical
Genital Herpes Simplex
Gonococcal Ophthalmia Neonatorum
Hearing Loss
Hepatitis B
HIV
Hyperbilirubinemia
Hypertension, Primary
Hypothyroidism, Congenital
Iron Deficiency Anemia
Lead
Lipid Disorders
Obesity
Phenylketonuria
Sexually Transmitted Infections
Scoliosis, Idiopathic
Sickle Cell Disease
Skin Cancer
Speech and Language Delay and Disorders
Suicide Risk
Testicular Cancer
Tobacco Use
Visual Impairment"
http://blogs.rollcall.com/healthopolis/preventive-health-services-recommendations-for-children/?dcz=
IMMIGRATION:
Before Obama's immigration decision, skepticism is palpable
"President Obama is preparing to announce his big executive action on immigration, possibly as early as this week. And the earliest indication is that it will be about as popular as he is. A new poll from USA Today and Princeton Survey Research shows 42 percent approve of Obama acting unilaterally via executive action to address problems in the immigration system. Another 46 percent say Obama should wait for the new GOP-led Congress to pass immigration legislation, while 10 percent are unsure. The split is somewhat counterintuitive, since a strong majority of Americans approve of what is likely to be the key element of the executive action: effectively legalizing millions of immigrants who are here illegally. As Post pollsters Peyton M. Craighill and Scott Clement pointed out over the weekend, 57 percent of those who voted on Nov. 4 favored legalization for these people, while 39 percent wanted deportation, according to exit polls. And even that split was actually narrower than most polls have shown. But in politics, the process matters too, and many of those who otherwise support legalization also appear opposed to or hesitant about doing so without the regular checks and balances of the legislative and executive branches. Threading that needle is a difficult exercise for Obama, but he has said Republican leaders have failed to address the issue and now their time is up."
http://www.washingtonpost.com/blogs/the-fix/wp/2014/11/18/before-obamas-immigration-decision-skepticism-is-palpable/
Most Voters Still Veto Obama's Immigration Plan
"President Obama is reportedly about to announce that up to five million illegal immigrants will no longer be subject to deportation, but most voters oppose his plan. The majority, in fact, continue to believe the federal government already isn't doing  enough to send illegal immigrants back home. Fifty-six percent (56%) of Likely U.S. Voters think the U.S. government is not aggressive enough in deporting those who are in this country illegally, according to the latest Rasmussen Reports national telephone survey. That's up slightly from 52% in April but down from a high of 60% a year ago. Just 16% believe the government's deportation policy is too aggressive, while 17% say the number of deportations is about right. Eleven percent (11%) are not sure.  (To see survey question wording, click here.)  Fifty-three percent (53%) oppose the president's plan to protect up to five million illegal immigrants from deportation and give many of them legal work permits. Thirty-four percent (34%) favor that plan, while 13% are undecided. Sixty-two percent (62%) of voters already have signaled that they oppose the president granting amnesty to millions of illegal immigrants without the approval of Congress, and 55% think Congress should challenge that action in court.  But opposition is lower when voters are asked about specifics of Obama's anticipated plan. For example, voters are evenly divided when asked if illegal immigrants who have lived in this country for five years or more without breaking the law should be exempt from deportation: 40% say yes; 41% say no, but a sizable 20% are undecided. Thirty-eight percent (38%) believe illegal immigrants who have American-born children should be exempt from deportation. Forty-two percent (42%) disagree and think they still should be deported. But again 20% are not sure."
http://www.rasmussenreports.com/public_content/politics/current_events/immigration/november_2014/most_voters_still_veto_obama_s_immigration_plan
REPORT: FUELING SPECULATION OF EXEC AMNESTY ANNOUNCEMENT, WH CHIEF OF STAFF TO MEET SENATE DEMS THURSDAY
"The White House's chief of staff will reportedly meet with Senate Democrats on Thursday, fueling speculation that President Barack Obama may make an announcement on his executive amnesty this week before Congress leaves for its Thanksgiving recess.  According to a Washington Post report, White House Chief of Staff Denis McDonough will meet with Senate Democrats at their Thursday policy lunch "to discuss the economy and priorities in the lame duck" Congress.  As the Post notes, "the biggest White House priority these days is immigration" and "such visits usually coincide with major policy announcements." Obama is reportedly set on granting as many as five million illegal immigrants executive amnesty and work permits, and reports have indicated he may make the announcement as early as this week.
On Tuesday, White House Press Secretary Josh Earnest said Obama was "nearing" a final decision and would not answer whether Obama has received the final recommendations on what executive actions he can take on immigration from the Justice Department and the Department of Homeland Security. Republicans in Congress who are against Obama's overreach want to put language in the next bill that prohibits the White House from using federal funds to enact Obama's executive amnesty. Earnest admitted that the pressure put on by anti-amnesty Republicans in Congress is impacting Obama as he weights how big and broad his executive amnesty will be and when to announce it.  Earnest said he will "concede" that "this is something that has been discussed at the White House." Earnest also said that since Republicans know that Obama will act on amnesty before the end of the year, Republicans may try to preemptively prevent Obama from spending federal funds to enact the executive amnesty even if Obama makes his announcement "late in December" after Congress meets its December 11 deadline to fund the government."
http://www.breitbart.com/Big-Government/2014/11/18/Report-Fueling-Speculation-of-Exec-Amnesty-Announcement-WH-Chief-of-Staff-to-Meet-Senate-Dems-Thursday
Obama Amnesty Edict Imminent
"White House spokesman Josh Earnest signaled Tuesday that the president's amnesty for million of illegals will be announced very soon. He used his Nov. 18 press conference to sideline Democrats' calls for a delay until the GOP leaders in the House finalize the 2015 budget. He also sketched his PR events for the Obama plan, which would invite more than 3 million of illegal immigrants, and up to 500,000 extra foreign professionals, to compete for jobs against blue-collar and white-collar Americans. The plan is so unpopular that Obama has delayed its announcement until after the November elections, in which numerous GOP candidates won while opposing the amnesty. Several top Democrats have called for another delay until the 2015 budget is passed by Dec. 12. They asked for a delay because a quick announcement would give the GOP caucus time to pressure GOP budget leaders to pass language that would bar spending on the amnesty."
http://dailycaller.com/2014/11/18/obama-amnesty-edict-imminent/
Democrats Send Mixed Messages on Immigration Timing
"Senate Democrats appear united in their view  that President Barack Obama should take executive action on immigration, but they are sending mixed messages on the timing. Administration officials have said an announcement will come by the end of the year, possibly as early as this week. Last week, Senate Majority Leader Harry Reid told reporters that he'd like the president to wait until after Congress completes work on spending legislation needed to keep the government operating after Dec. 11. The concern is that GOP opposition to the immigration move will make it harder to pass a spending bill. "The president has said he's going to do the executive action. The question is when. It's up to him," Mr. Reid said last week. "But I'd like to get the finances of this country out of the way before he does it." Then, in an interview with Univision that aired in part on Monday, Mr. Reid shifted his view and said Mr. Obama should move ahead more quickly. Asked about postponing the announcement until after a budget vote in December, Mr. Reid said, "I think it should be done now." He also predicted the action could come as soon as this week. Most recently, Mr. Reid addressed the differing takes on Tuesday following a meeting of Senate Democrats. He said that his previous comments were meant to reflect the opinions of some rank-and-file Democrats, and that he favors the White House moving ahead expeditiously. "What I said at the time is that there are a number of people in the caucus who have suggested that," Mr. Reid said. "I have never suggested that to the president and in my conversation with him yesterday I said he should do something as quickly as he can." Mr. Reid also said Mr. Obama shouldn't take half-measures when he acts. "I believe that when the president decides to do his executive order he should go big, as big as he can," he told reporters."
http://blogs.wsj.com/washwire/2014/11/18/democrats-send-mixed-messages-on-immigration-timing/?mod=WSJBlog
Democratic Congressman on Legal Basis For Immigration Executive Orders: "I'm Not The Lawyer"
"LAWRENCE O'DONNELL, MSNBC: No one at the White House has been able to give me the legal justification for the following component of the president's plan, which was leaked in the New York Times: the part where it says — and just to be clear, most of this is just prosecutorial discretion. It is just law enforcement discretion, every chief executive has that from mayors to governors, police chiefs, we understand most of it is completely within the president's power– the part that is questionable is the part where the New York Times says the president will allow many parents of children who are American citizens or legal residents to obtain legal work documents. Can you tell me — and has the White House told you — what is the legal justification for the president to create a new category of beneficiaries for work documents? How can that be done without legislation?"
REP. PETER WELCH (D-Vermont): You know, Lawrence, I can't tell you, and I'm not the lawyer who's going to be litigating this case, so the answer to that would be decided by the courts, as you and I know. But here's what I can tell you —
O'DONNELL: Congressman, as far as you know, I don't mean to badge about this, but I've been on this for days now. I haven't found a single elected Democrat, not one Democrat in Washington, who can answer the question that I just put to you. Have you heard it answered by any Democrats?
WELCH: I haven't."
http://www.realclearpolitics.com/video/2014/11/18/democratic_congressman_on_legal_basis_for_immigration_executive_orders_im_not_the_lawyer_.html
Video: Democrat rep unable to say why Obama's immigration plan is legal
http://hotair.com/archives/2014/11/18/video-democrat-rep-unable-to-say-why-obamas-immigration-plan-is-legal/
Obama on Unilateral Amnesty in 2011: 'That's Not How Our Democracy Functions. That's Not How Our Constitution Is Written.'
"President Obama, speaking to the National Council of La Raza, July 25, 2011: Now, I know some people want me to bypass Congress and change the laws on my own. (Applause.) And believe me, right now dealing with Congress –
AUDIENCE: Yes, you can! Yes, you can! Yes, you can! Yes, you can! Yes, you can!
THE PRESIDENT: Believe me — believe me, the idea of doing things on my own is very tempting. (Laughter.) I promise you. Not just on immigration reform. (Laughter.) But that's not how — that's not how our system works.
AUDIENCE MEMBER: Change it!
THE PRESIDENT: That's not how our democracy functions. That's not how our Constitution is written.
When did unilateral executive action become "how our system works" or "how our democracy functions"? When was the Constitution rewritten?"
http://www.nationalreview.com/campaign-spot/392877/obama-unilateral-amnesty-2011-thats-not-how-our-democracy-functions-thats-not
FIVE TIMES OBAMA MADE HIS CASE AGAINST EXECUTIVE AMNESTY – AND WHAT HE'S SAYING NOW (very good)
http://www.breitbart.com/Big-Government/2014/11/18/Five-Times-Obama-Made-His-Case-Against-Executive-Amnesty-And-What-He-s-Saying-Now
Video: Reporter Asks WH if Obama Thinks He's 'the Emperor of the United States'
"Does the President still stand by what he said last year when he said, 'I am not the emperor of the United States; my job is to execute laws that are passed.' Is that still operative?" asked Jonathan Karl, reporter for ABC, during Tuesday's White House press briefing. "Absolutely," replied White House Press Secretary Josh Earnest. "Not a king either?" asked Karl, to audience chuckles. "That's right," said Earnest flatly. "Because [Obama] was asked very specifically about the idea of expanding the deferred action executive order for the DREAMers to their parents. And he said September 17th last year on Telemundo, very clearly: 'If we start broadening that, then essentially I would be ignoring the law in a way that would be very difficult to defend so that is not an option. Is that still off the table?" asked Karl Karl: "When the President said specifically that expanding the DACA executive order is not an option because it would be ignoring the law. Does he still believe that?" "Well Jon, I don't want to get ahead of – what – any sort of announcements that the President might make, before the end of the year, about executive actions that he may take to fix our broken immigration system. Since [the Telemundo] interview aired, the President did direct the Attorney General and the Secretary of Homeland Security to conduct a review of the law to determine what, if any, authority he could use to try to fix some of the problems that House Republicans have refused to address. SO this is something that has been under consideration for a long time…" "So just to be clear, you're saying this is no longer operative because we've had a review," Karl jumped in. "So when the President said that expanding DACA to apply to parents of DREAMers would be 'broadening and essentially ignoring the law in a way that would be difficult to defend legally, that it's not an option' – that statement is no longer operative?" Earnest: "Well what I'm saying is we'll have an opportunity to evaluate the options that the President has chosen to take after he's announced that…" Karl: "But I'm not asking about the options, I'm just saying: Does the President still stand by what he said in that interview in September last year?" "Well, Jon, obviously there are some things that have changed," Earnest fumbled. "So no," said Karl. "Well it's not…" Earnest struggled, and then began his earlier statement again. "Obviously there are some things that have changed. We have been in a situation where the President has ordered a broader, in-depth review of the existing law to determine what sort of executive authority does rest with the presidency to determine what sort of steps he could take," Earnest offered. Looking for an "in-depth review of the existing law" to determine the President's authority? It's called the separation of powers, and the U.S. Constitution is the document you're looking for."
http://www.mrctv.org/blog/video-reporter-asks-wh-if-obama-thinks-he-s-emperor-united-states
ABC'S KARL GRILLS WH SPOX ABOUT OBAMA FLIP-FLOP ON IMMIGRATION POLICY
"Tuesday ABC News' chief White House correspondent Jonathan Karl grilled White House press secretary Josh Earnest about comment's President Barack Obama made on Sept 17, 2013 on Telemundo, a Spanish-language network, that specifically expanding deferred action for children illegally in the United States (DACA) to family members, "would be ignoring the law in a way that would be very difficult to defend legally so that is not an option." Earnest said they are looking into what the president can do legally, to which Karl responded by asking again if Obama still stands by his statement  "Well obviously there are some things that have changed," Earnest responded."
http://www.breitbart.com/Breitbart-TV/2014/11/18/ABC-Jon-Karl-Grills-WH-About-Obama-Flip-Flop-On-Immigration-Plans
White House Sees Shift in Obama Legal View on Immigration
http://abcnews.go.com/Politics/video/white-house-sees-shift-obama-legal-view-immigration-27001806
Josh Earnest: Things Have Changed Since Obama Said Certain Immigration Action Was 'Not an Option'
http://www.theblaze.com/stories/2014/11/18/josh-earnest-things-have-changed-since-obama-said-certain-immigration-action-was-not-an-option/?utm_source=TheBlaze.com&utm_medium=rss&utm_campaign=story&utm_content=josh-earnest-things-have-changed-since-obama-said-certain-immigration-action-was-not-an-option
Flip Flop? White House Concedes Obama Shift on Immigration Action
http://abcnews.go.com/Politics/flip-flop-white-house-concedes-obama-shift-immigration/story?id=27006363
Earnest to Karl: Things Have Changed Since Obama Said Executive Immigration Action Was Not An Option
http://www.realclearpolitics.com/video/2014/11/18/earnest_things_have_changed_since_obama_said_exec_immigration_action_was_not_an_option.html
WaPo Fact Checker: Obama Flip-Flopped On Executive Amnesty
http://dailycaller.com/2014/11/18/wapo-fact-checker-obama-flip-flopped-on-executive-amnesty/
WHITE HOUSE: OBAMA IS NOT A KING OR AN EMPEROR BUT HE CAN ORDER EXECUTIVE AMNESTY
"President Obama is not a king or an emperor, according to the White House, but he still has lawful authority to issue executive amnesty for illegal immigrants. White House Press Secretary Josh Earnest explained to reporters that Obama still stood by his remarks about not being a king or an emperor of the United States, allowing him to act unilaterally on immigration reform.
"Absolutely," Earnest replied after ABC reporter Jon Karl asked if Obama still stood by his remarks made in 2011. When confronted by his 2013 comments in a Telemundo interview about not extending the deferred action for DREAMers to their parents, Earnest would only say that he didn't want to get ahead of the president's announcement. Earnest added that Obama ordered an extensive review of potential executive actions on immigration by the Justice Department and the Department of Homeland Security after he made the comments in 2013.
The legal justification for his executive actions will be released by the White House at the time of his decision, Earnest explained. "I think as a general matter as it relates to the immigration reform decision that rests on the president's desk, that the president is confident that whatever action he will take will be within the confines of the law," Earnest said."
http://www.breitbart.com/Big-Government/2014/11/18/White-House-Obama-Is-Not-A-King-Or-An-Emperor-But-He-Can-Order-Executive-Amnesty
Jon Stewart Goes After Obama on Immigration — and Uses His Famous 'I'm Not the Emperor' Claim to Do It
"Comedian Jon Stewart took President Barack Obama's handling of immigration to task Monday night, noting that the president — who is slated to take executive action on the issue — famously said not long ago that he is "not an emperor" and would not supersede Congress on the issue. "I'll never forget how on February 14, 2013, I logged onto Google hangout to … find out if our president would address the issue without Congress," Steward quipped on last night's "Daily Show." The comedian then rolled video of Obama telling the public during the Google event that he would not take executive action on immigration. "My job is to execute laws that are passed and Congress right now has not changed what I consider to be a broken immigration system," Obama said. "I'm the president of the United States. I'm not the emperor of the United States." Stewart said, though, that it only took "one bad midterm election" for the president to totally change his tune and abandon his initial "I'm not the emperor" sentiment. But Republicans weren't immune to Stewart's critiques either, as he went after numerous politicians and talking heads during the segment."
http://www.theblaze.com/stories/2014/11/18/now-jon-stewart-is-going-after-obama-on-immigration-and-uses-his-famous-im-not-the-emperor-claim-to-do-it/?utm_source=TheBlaze.com&utm_medium=rss&utm_campaign=story&utm_content=now-jon-stewart-is-going-after-obama-on-immigration-and-uses-his-famous-im-not-the-emperor-claim-to-do-it
Jon Stewart to Conservatives: How Many Times Has Obama Shredded The Constitution?
http://www.realclearpolitics.com/video/2014/11/18/jon_stewart_to_conservatives_how_many_times_has_obama_shredded_the_constitution.html
Watch a Famous Harvard Law Scholar Argue Against Obama's Anticipated Executive Action on Immigration
"President Barack Obama is expected to announce soon that he's taking executive action on immigration, potentially lifting the shadow of deportation for millions of people in the U.S. illegally — something that a Harvard Law scholar once strongly argued against. That scholar? Barack Obama himself. A supercut by the Washington Free Beacon shows the many times Obama argued against doing exactly what he is expected to do."
http://www.theblaze.com/stories/2014/11/18/watch-a-famous-harvard-law-scholar-argue-against-obamas-anticipated-executive-action-on-immigration/?utm_source=TheBlaze.com&utm_medium=rss&utm_campaign=story&utm_content=watch-a-famous-harvard-law-scholar-argue-against-obamas-anticipated-executive-action-on-immigration
CHUCK TODD: OBAMA IS NOT BEING THE 'ADULT IN THE ROOM'
"Tuesday on Newsmax TV's "The Steve Malzberg Show," "Meet the Press" moderator and political director of NBC News Chuck Todd said he is surprised at President Barack Obama's unwillingness to comprise with Republicans and delay his executive order amnesty.  Todd said Obama, "Set himself up as saying, 'Hey I'm the adult in the room.' Well if your going to be the adult in the room you always have to be the adult in the room." He added, "If I were President Obama, I would take this immigration — you feel as if you always want to get, I use the phrase 'get caught trying.' I'm surprised he's not saying, 'OK, here's everything I'm going do with executive action but I'm going to do it on June 1, 2015. Alright guys, [you] wanted one more shot. OK I'll give you one more shot."
http://www.breitbart.com/Breitbart-TV/2014/11/18/Chuck-Todd-Obama-is-Not-Being-the-Adult-in-the-Room
On immigration, Obama is flirting with tyranny
The president is right that our immigration system is broken. But that doesn't justify a move that would directly contravene the will of Congress.
http://theweek.com/article/index/272146/on-immigration-obama-is-flirting-with-tyranny
Obama's Unprecedented Amnesty
The president's planned executive action goes far beyond anything Reagan or Bush Sr. did.
http://www.nationalreview.com/article/392887/obamas-unprecedented-amnesty-mark-krikorian
REID: EXECUTIVE AMNESTY ABOUT 'FAIRNESS'
"President Barack Obama should move quickly on his executive amnesty because it is the fair thing to do for families that fear deportation. "First of all understand the fairness of it all. This will be a relief to many many families whose families are being torn apart by this broken system," Senate Majority Leader Harry Reid (D-NV) explained to reporters, Tuesday speaking about President Obama's expected executive amnesty. Reid argued that currently the number one concern to ensure "government is funded and prevent another government shutdown" as Republicans consider using funding mechanisms as leverage against Obama's expected actions.
"It remains to be seen whether Republican leaders, both here in the Senate and in the House will stand up to their own caucus members who are threatening to shutdown the government if President Obama does this or does that. Namely the last 24 hours has been about immigration."
According to Reid, immigration should not be a hindrance for Republican leaders to work with him to fund the government. He pointed to previous executive actions on immigration by previous presidents all the way back to former President Dwight Eisenhower "Executive action is not a substitute for Congressional action," he added. "I understand that. But he's doing what he can within his authority and it will be up to Congress to finish this job."
http://www.breitbart.com/Big-Government/2014/11/18/Reid-Executive-Amnesty-About-Fairness
REID: OBAMA SHOULD GO AS BIG AS HE CAN ON EXECUTIVE ORDER AMNESTY
"Tuesday, the soon-to-be Senate Minority Leader Harry Reid (D-NV) urged President Barack Obama to "go big, as big as he can" with his planned executive action on immigration while GOP leaders are asking the president to wait and allow time for the newly elected Congress to act."
http://www.breitbart.com/Breitbart-TV/2014/11/18/Reid-Obama-Should-Go-As-Big-As-He-Can-on-Executive-Order-Amnesty
LUIS GUTIERREZ COMPARES EXECUTIVE AMNESTY TO DESEGREGATION OF MILITARY
"On Tuesday, Rep. Luis Gutierrez (D-IL) compared President Barack Obama's forthcoming executive amnesty to the desegregation of the U.S. military. Gutierrez, who has been one of the most vocal pro-amnesty advocates, said on the House floor that President Harry Truman unilaterally desegregated the military because he "knew that legislation mandating desegregation would not pass through the U.S. Congress, which was dominated by Southern segregationists whom, it is worth remembering, were just like Truman–Democrats."
Gutierrez compared himself to Truman by saying they were both plain-talking Democrats from the Midwest who made other Democrats uncomfortable. He then said that Truman "used his pen, and we celebrate his courage today." The difference Gutierrez saw between Truman and Obama was not that Truman used executive action to give equal treatment to Americans under the law while Obama would be using executive action to give special treatment to illegal immigrants who did not abide by the rule of law. Instead, Gutierrez said the "one big difference" between what Truman did and what Obama is considering is that Truman never asked Congress first for legislation. Gutierrez, who asked the White House for interest in the form of a bigger and broader executive amnesty after the White House asked him for "forbearance" for missing its "by the end of summer deadline," said that Obama "has a responsibility to act, even when Congress refuses to do so." Never mind that Obama has stated numerous times that he has no authority to unilaterally stop all deportations. Even Jonathan Turley, professor at the liberal George Washington University, has said that Obama's executive amnesty would be a "dangerous" and "unprecedented" threat to the constitutional system.However, Gutierrez declared that, just like the 1950s and the 1960s, "it will be time for this Congress to catch up to the executive branch and reality."
http://www.breitbart.com/Big-Government/2014/11/18/Luis-Gutierrez-Compares-Obama-Exec-Amnesty-to-Desegregation-of-Military
'ORANGE IS THE NEW BLACK' ACTRESS TO OBAMA: PUSH IMMIGRATION REFORM THROUGH EXECUTIVE ACTION
"Actress Diane Guerrero, who stars as an inmate on the popular Netflix series Orange is the New Black, told CNN Monday that her parents were deported when she was a teenager, which is why she is backing President Obama's push for immigration reform through executive action.
During the televised interview, Guerrero painted a picture of a day when she came home from school to find that her parents had been taken away by immigration officers, something she claimed she was often prepared for. "It is so difficult for some people to get documented and to get their papers and become legal, and my parents tried forever. And this system didn't offer relief for them," she said. "What I'm asking for is to create or find a solution for families." The actress is now a volunteer for the Immigrant Legal Resource Center, which is a nonprofit group that advocates for the rights of immigrants. She wrote about her stance on immigration reform in a Los Angeles Times op-Ed piece this past weekend, where she discussed what it was like growing up without parents."
http://www.breitbart.com/Big-Hollywood/2014/11/18/Orange-Is-the-New-Black-Actress-Wants-Obama-To-Push-For-Immigration-Reform-Through-Executive-Action
ILLEGAL IMMIGRANTS PROTEST SESSIONS, CRUZ, MCCONNELL IN SENATE OFFICES
"More than two dozen immigration activists — including undocumented immigrants and "DREAMers" — protested at the offices of Senate Republican Leader Mitch McConnell (R-KY), Sen. Jeff Sessions (R-AL), and Sen. Ted Cruz (R-TX) Tuesday. The protestors were organized by the pro-amnesty group United We Dream, its spokesman Mario Carrillo confirmed to Breitbart News in a phone interview following the protests.  "United We Dream sees their attacks on the president not so much on the president himself as on the community by trying to prevent him from using his legal authority to protect millions of immigrants," Carrillo explained as the reason it was protesting McConnell, Cruz, and Sessions.  "They're saying if the president can shield them from deportation then [the senators] are obviously suggesting they should be deported," he added, explaining they wanted to let the senators know "anytime they attack our community we'll respond in full force."
http://www.breitbart.com/Big-Government/2014/11/18/Illegal-Immigrants-Protest-Sessions-Cruz-McConnell-in-Senate-Offices
GOP waits for Obama's order on immigration
http://www.politico.com/story/2014/11/obama-immigration-plan-112993.html
John Boehner: Plenty of fight left for immigration battle
"Speaker John Boehner told a closed meeting of Republicans that he has "plenty of fight in him" to confront President Barack Obama on unilateral changes to the enforcement of immigration laws. The statement came Tuesday morning in the Capitol basement, as Boehner (R-Ohio) and his GOP colleagues begin to plot their strategy for renewing government funding amid simmering anger at the White House's immigration plans. Boehner also told House Republicans they need be able to "chew gum and walk" at the same time – a not-so-subtle message that the Ohio Republican wants to continue governing while battling Obama."
http://www.politico.com/story/2014/11/john-boehner-immigration-fight-112982.html
House GOP Eyes Rescission Bill in Standoff Over Immigration
"House Republicans are casting around for some kind of spending compromise that would avoid a government shutdown, while still addressing the White House's expected executive actions on immigration. A new option emerged on Tuesday: passing an omnibus in December and later, after President Barack Obama issues his executive action on immigration, rescinding funding for the specific federal programs being used to implement the order. House Appropriations Chairman Harold Rogers, R-Ky., pitched the idea at a closed-door GOP conference meeting Tuesday morning. He argued that such an approach was a prudent way to expediently fund the government, saving the House's work on fiscal 2015 spending bills while also responding to the president's immigration order — even though Congress does not yet know exactly what actions the administration plans to take. "There's any number of possibilities, including a rescission of spending after the fact," Rogers told reporters Tuesday about options for funding the government. "One of the difficulties we're having is that we really don't know what actions he plans to actually take so that we can try to peremptorily decrease funding from whatever it is."
Speaker John A. Boehner of Ohio said Tuesday that "a lot of options" are being considered for wrap-up government spending. Boehner was careful to note, members said, that "all options are on the table." Many take that to mean a shutdown is still a possibility, but most see that more as an empty threat than a solemn promise. Congress will need to pass some sort of spending bill by Dec. 11, when the current continuing resolution (PL 113-164) expires, or it will trigger a shutdown. Appropriators say that, behind closed doors, they're pushing ahead on the omnibus negotiations and they hope to have a compromise bill filed by Dec. 8. Rescinding Funds. Rep. Tom Cole of Oklahoma, a senior GOP appropriator, said under the approach being discussed, Congress would enact a 12-bill omnibus in December and later, in the new Congress when both chambers are controlled by Republicans, pass a separate bill that would rescind funding for certain programs. Neither he nor Rogers specified which specific agencies would be targeted.
"We don't know what for certain the president is going to do and so fashioning a broad response to what might be a very specific action is very tough," Cole told CQ Roll Call. "We're just saying that just because we've passed an omnibus doesn't mean we've lost the ability to impact the purse. We can change the current spending in a year any time we choose to, and we'll be in an a lot better position with a Republican Senate to do something like that next year." Rogers said such an approach was used in the mid-1990s under the tenure of then-House Appropriations Chairman Robert L. Livingston. At least one conservative Republican who has been leading the charge to include language in spending bills blocking Obama's moves on immigration was open to the approach. "I'd have to learn more about that," Rep. Matt Salmon, R-Ariz., said. "I never knew that was even an option." "I'm open to anything that defunds it," he said."
http://www.rollcall.com/news/house_gop_eyes_rescission_bill_in_standoff_over_immigration-238010-1.html
Top Republican floats new attack plan for Obama's immigration action
"Add "rescission" to the glossary for the looming immigration fight between congressional Republicans and President Obama.  No need to run to the dictionary — it's a way for Congress to take back money that it's authorized through legislation. It's also the newest gambit being proposed by a top Republican hoping to undermine the president's expected executive action on immigration, and at the same time avoid a budget fight.  "I don't think any of you folks ever saw a rescission bill, have you?" Rep. Hal Rogers, R-Ky., chairman of the House Appropriations Committee, asked reporters on Tuesday, underscoring how rarely it is employed.  Rogers is pushing the rarely used parliamentary procedure as a middle ground option that essentially would allow lawmakers to pass a spending bill next month — with a Dec. 11 deadline — but then allow them to go back later on and strip out any money allocated for Obama's immigration plan.  But the idea has its pitfalls for Republicans, and already has prompted some pushback among conservatives. While "rescission" would allow Republicans to propose a bill to repeal Obama's immigration funding, like any other bill, it would need to pass both chambers — including a likely 60-vote threshold in the Senate — and survive a presidential veto.  Even with control of the House and Senate next year, Republicans likely would not have the votes to override a veto. "Umm, glaring problem here," a Senate Republican aide told Fox News, in response to Rogers' idea. "A rescission bill isn't some sort of special bill. It's just like most bills. The president would still have to sign a rescission bill. If he vetoed, we'd need 67 votes to defund executive amnesty. So what's being proposed here is giving the president the money and we wouldn't be able to take it back. Nice try."  The aide said the plan would amount to a "capitulation" to the president. Democrats, meanwhile, immediately rejected the idea."
http://www.foxnews.com/politics/2014/11/18/top-republican-floats-new-attack-plan-for-obamas-immigration-action/
Rescission? Really? How Absurd!
"Several reports are emerging that appropriations chairman Hal Rogers and others are floating the possibility of passing a clean omnibus appropriations bill now and then later "rescinding" the funds that could be used by Obama to implement his amnesty plans. This is sheer and utter nonsense. Balderdash. Tommyrot. And Rogers darn well knows it. Whereas withholding funds for a particular purpose in a larger approps bill at least in theory puts the onus on the president to decide whether it's worth vetoing the whole bill in order to save the one part, rescissions do just the opposite — and they play entirely into the president's hands. In a rescission, Congress is trying to withdraw funds that already have been signed into law. All it takes to block the rescission is a presidential veto — which, it must be noted, is an easy call for him. Absent some pressing motive, his easy answer is to veto it in two seconds flat. After all, he would no longer be needing to choose between that program and all the others in the bill; instead, he would already have his program in hand — so why should he sign the bill taking away what he already has?  It's sheer lunacy."
http://www.nationalreview.com/corner/392928/rescission-really-how-absurd-quin-hillyer
Rescission?
http://www.nationalreview.com/corner/392942/rescission-eliana-johnson
GOP mulls its own immigration plan
The discussions are aimed at trying to separate the immigration debate from the government-funding discussion.
"House and Senate Republican leaders have been privately discussing the potential of introducing targeted immigration reform bills in the coming months, according to multiple sources in both chambers. The discussions, which were secret until now, are aimed at trying to separate the immigration debate from the government-funding discussion. Specifically, Republicans are mulling passing a border security bill and legislation to change visa policy for high-skilled workers' two topics that have widespread support in the party. The talks come as President Barack Obama prepares to change immigration laws through executive action. Those plans have angered Republicans and have complicated Congress's plans to keep the government funded past Dec. 11. This strategy would not preclude Republicans from attempting to target Obama's immigration actions through funding mechanisms and other legislation. Some other options include a bill that would demand the president follow existing law, promises to take up the fight when Republicans control all of Capitol Hill in January and passing two separate government funding bills — one long-term bill to fund most of the government alongside another bill to limit how agencies can spend their money. Passing proactive immigration bills, Republican sources say, would be aimed at allowing the party to outline conservative immigration policy, help ease the passage of government spending bills and make Obama seem like he's overreaching by changing policy without a Congress that's suddenly willing to act on long-stalled immigration reform. Speaker John Boehner (R-Ohio) declined Tuesday to discuss any legislative possibilities. Michael Steel, his spokesman, said, "While we are continuing to listen to Members and discuss options, there have been no specific discussions between the Speaker's office and Sen. McConnell's office about moving immigration bills at this point, except in direct response to the President Obama's executive amnesty scheme." The strategy is far from certain to work. The House has dragged its feet on immigration reform for months, and it's not clear how a Senate Republican majority will react to any immigration legislation.
But in a closed meeting of House Republicans Tuesday, conservative Rep. Raul Labrador (R-Idaho) urged his party to pass immigration bills. Labrador has been supportive of immigration reform in the past."
http://www.politico.com/story/2014/11/gop-immigration-plan-112991.html
In Immigration Fight, Republicans Explore Alternatives to a Shutdown
"…On Tuesday, House Republicans emerged from a closed meeting coalescing around two plans that would fight an expected executive order on immigration from Mr. Obama without fully shutting down the government. "We went down the government shutdown route a year ago. It didn't work, and I think a lot of people that recall that don't think it's wise to repeat that exercise," Representative Tom Cole, Republican of Oklahoma, said. "We've got a lot more than just a sledgehammer in the toolbox, and so let's use some of these other weapons that we have." One option floated by Representative Harold Rogers, Republican of Kentucky and chairman of the House Appropriations Committee, calls for passing his committee's broad spending bill by a Dec. 11 deadline, and then rescinding funds for Mr. Obama's executive action. The other option, proposed by Representative Tom Price, Republican of Georgia, calls for passing most of the broad spending bill but taking out money for programs specifically related to Mr. Obama's planned immigration action and fighting the president with a short-term stand-alone measure for those particular funds. Mr. Obama could announce as soon as this week an executive order that would allow up to five million unauthorized immigrants to remain in the country and work without fear of deportation. "We want the government fully funded, but that particular area needs to be defunded," Representative Michele Bachmann, Republican of Minnesota, said. "We don't want a government shutdown at all, but we're going to super-scalpel on that area where the president is acting illegally." Representative Matt Salmon, Republican of Arizona, said that his House colleagues were considering a range of options that would avoid a shutdown while fighting the president on immigration. "Everything is on the table, and the speaker has committed that we're going to come up with a plan that does not allow the president to have the funding to do this," Mr. Salmon said. Earlier, Mr. Rogers had called on colleagues in an opinion article to pass his committee's spending bill "in a responsible, transparent and pragmatic way, without the specter of government shutdowns or the lurching, wasteful and unproductive budgeting caused by temporary stopgap measures." Their collective voice carried an unmistakable message for the more conservative Republicans in Congress: Shutting down the government would be a terrible way for the party to start its time in power."
http://www.nytimes.com/2014/11/19/us/politics/republicans-government-shutdown-obama-immigration.html?partner=rss&emc=rss&_r=0
The GOP battle plan to fight Obama's immigration order is coming together
http://hotair.com/archives/2014/11/18/not-a-shutdown/
Maybe There Is a Way to Challenge Obama in Court
"…What about legal options? Conservatives are trapped because they favor a limited scope for judicial review by the federal courts. Under the doctrine of standing, long favored by conservatives, no individual can bring a claim unless they have suffered a discrete "injury in fact" that is traceable to the government's conduct and can be redressed by the court. President Obama's refusal to enforce the law affects us all by violating the Constitution, but it is hard to claim that it harms any individual citizen (it only benefits the illegal immigrant). But an overlooked lawsuit may offer a path forward to a court challenge to Obama's coming order. On September 16, West Virginia's attorney general, Patrick Morrisey, sued the president to stop his "administrative fix" to the Affordable Care Act, a.k.a. Obamacare. According to the suit, filed by Elbert Lin (the state solicitor general and a former clerk to Justice Clarence Thomas), the Department of Health and Human Services illegally foisted its own statutory duty to enforce the ACA's market requirements on to the states. By passing the buck, the Obama administration wants to commandeer unwilling states, make them politically accountable (in lieu of the HHS) for the change, and create dissonance in federal law on a state-by-state basis. You don't want federal law to mean one thing in West Virginia and another in Massachusetts. And in the undocumented immigration context, the administration is threatening to simply ignore federal law. Regardless of how the anti-commandeering claim (as U.S. Supreme Court cases call it) comes out on the merits, West Virginia's suit highlights the way for a federal court challenge to an Obama immigration order.  These administration abuses injure states, which the Supreme Court has said deserve "special solicitude" in these situations.  West Virginia has standing because it has been injured: Not only must it spend money and resources to enforce federal law within its borders, it must also bear political accountability brought on by the shift of responsibility from HHS to the state.  The harm seems far more imminent and actual than the purported standing recognized by Justice Stevens in Massachusetts v. EPA (2007), where the Court found injury in fact because Massachusetts might lose land to the rising seas brought on by global warming. States, whether West Virginia on Obamacare, Arizona on immigration or, in a Republican administration, Vermont on environmental policy, should have the minimum right to ask federal courts to compel the president to live up to his constitutional job-description: faithful execution of the laws."
http://www.nationalreview.com/corner/392910/maybe-there-way-challenge-obama-court-john-yoo
Brit Hume: Is Obama "Setting A Trap" For Republicans On Immigration?
"BRIT HUME, FNC: With two years to go, President Obama faces a grim landscape. Under him, his party has now lost both houses of Congress, a majority of governorships and an historic number of state legislatures. For the first time in years, Republicans are viewed more favorably than Democrats, and Mr. Obama's signature achievement, ObamaCare, has just hit its lowest approval rating yet. But he now seems bent on ignoring all this and plowing ahead with a plan of dubious constitutionality to spare millions of illegal immigrants from deportation. It would seem an utterly reckless course, but the president may be betting that he can goad Republicans into such an extravagant overreaction that he ends up coming out ahead. Impeachment would surely backfire on Republicans, as it did with the Clinton impeachment. So, in all likelihood, would trying to defund the Obama order. After all, how much money does it take not to deport people. And if such a defund measure were written into a bill to finance the government, it would almost certainly run into a Senate filibuster or an Obama veto, and that could trigger a government shutdown. Democrats would be to blame, but previous history suggests two things — people would hate the shutdown and blame the Republicans. So Republicans would be smart to look very closely at what Obama orders to see if it actually makes any real difference. If not, he might just be setting a trap for them."
http://www.realclearpolitics.com/video/2014/11/18/brit_hume_is_obama_setting_a_trap_for_republicans_on_obamacare.htmlc
Here's What Happened the Last Time the Government Shut Down
http://abcnews.go.com/Politics/heres-happened-time-government-shut/story?id=26997023
Why Washington Is Talking About a Government Shutdown – Again
"Talk of a shutdown is percolating again on Capitol Hill — this time over immigration. The political scars of last year's government shutdown over Obamacare are still fresh, leading many Republicans to disavow suggestions they would consider shutting down the government again as an attempt to thwart President Obama's upcoming executive action on immigration reform. "We'll not be shutting the government down or threatening to default on the national debt," Senate Minority Leader Mitch McConnell, R-Missouri, said last week. "We're not heading into a government shutdown," Sen. Mike Lee, R-Utah, said on CBS' "Face the Nation." "Exactly what we do may depend on what he does and when he does it, how he goes about it, and what his proposed basis for doing that is." Republicans are floating myriad options to counter the president's expected executive action — from tying the immigration order to the upcoming government funding debate to litigating the issue in court. Sen. Jeff Sessions, R-Alabama, is among the lawmakers pushing for including language in the next spending bill that would keep any executive action from going into effect — a move that could potentially lead to another government shutdown if Republicans and Democrats find themselves at a stalemate when the current continuing resolution expires on Dec. 11. "President Obama's executive amnesty will not be easy to execute," Sessions wrote in Politico magazine last week. "U.S. Citizenship and Immigration Services will have to be ordered to redirect funds and personnel away from its statutorily mandated enforcement duties and towards processing applications, amnesty benefits, and employment authorizations for illegal immigrants and illegal overstays. It is a massive and expensive operation. And it cannot be implemented if Congress simply includes routine language on any government funding bill prohibiting the expenditure of funds for this unlawful purpose. "Congress has the power of the purse. The president cannot spend a dime unless Congress appropriates it," he added. Some Republicans, such as Rep. Tom Cole, R-Oklahoma, have raised the possibility of challenging the president in court."
http://abcnews.go.com/Politics/washington-talking-government-shutdown/story?id=26996971
GOP REP: DEMS PUSHING OBAMA AMNESTY TO GAIN VOTES
"Tuesday on Newsmax TV's "America's Forum," Rep. Lamar Smith (R-TX) said President Barack Obama's executive order amnesty plan puts the needs of those from other countries before citizens' needs and is a cynical attempt to increase the Democratic Party's voting rolls. Lamar said, "The Democrats know full well what the demographics are here and that about 80 percent of the people who are given amnesty when they are registered to vote they will likely vote democratic. I wish that weren't the case, but those are the demographics, and the president and the Democratic Party are banking on them."
http://www.breitbart.com/Breitbart-TV/2014/11/18/GOP-Rep-Dems-Pushing-Obama-Amnesty-To-Gain-Votes
JOHN CORNYN: OBAMA WOULD 'SQUANDER' BEST CHANCE AT IMMIGRATION PROGRESS WITH EXECUTIVE ORDERS
http://www.breitbart.com/Big-Government/2014/11/18/Cornyn-Obama-Will-Squander-Best-Chance-At-Immigration-Progress-With-Executive-Orders
BORDER RESIDENT: MORE ILLEGALS 'EVERY TIME' OBAMA 'OPENS HIS MOUTH ABOUT IMMIGRATION'
http://www.breitbart.com/Big-Government/2014/11/18/Border-Resident-More-Illegals-Every-Time-Obama-Opens-His-Mouth-About-Immigration
Brooks County: Illegal Immigrants on the Rise
"The flow of illegal immigrants appears to be on the rise again in Brooks County. Rugged trails on ranches are littered with empty bottles, the remnants of the journey made by those who entered illegally and those who are making their way north. People in the area said foot traffic is once again on the rise. Dr. Michael Vickers said he is seeing more of these water bottles left behind on Brooks County ranches. Vickers said, "We had two groups, Sunday a week ago. Seven of them gave up to me. They were Hondurans and Salvadorans." Vickers said he is seeing a stream of illegal immigrants. He and the Texas Border Volunteers are gearing up for another massive wave. "My feeling is and the intel that I'm receiving from law enforcement is that we're going to see a new surge. A new surge of traffic coming through," said the doctor. Vickers said President Obama's talk of executive action on immigration could be looked at as an open invitation to people south of the border to make their way north. "Every time he opens his mouth about immigration and what he's gonna do, there's a huge negative impact on us that live out here along the border, especially in the rural areas where all the smuggling trails are," said Vickers. Brooks County had their hands full over the summer. They could have a busy holiday season if the flood of illegal crossers picks back up again."
http://www.krgv.com/news/brooks-county-illegal-immigrants-on-the-rise/
EXECUTIVE ACTION COULD BRING NEW ILLEGAL IMMIGRANT TIDAL WAVE
http://www.breitbart.com/Breitbart-Texas/2014/11/18/Executive-Action-Could-Bring-New-Illegal-Immigrant-Wave
East Coast Popular for Immigrants in US Illegally
"Immigrants entering the U.S. illegally are increasingly making states along the East Coast their home rather than states closer to the Mexican border. New Jersey, Florida and Pennsylvania were among seven states to register gains in unauthorized immigrants from 2009 to 2012, even as the total number of immigrants here in the U.S. unlawfully was unchanged at 11.2 million, according to a report released Tuesday by the nonpartisan Pew Research Center. New Jersey had the biggest gain, jumping 75,000 to 525,000 as many immigrants from India and Ecuador crossed illegally into the state. It was followed by Florida, increasing 50,000 to 925,000. Pennsylvania was third, rising 30,000 to 170,000. It saw increases from several regions including Honduras, India and the Dominican Republic, many of whom moved into the rapidly diversifying southeastern part of the state. Other states with increases were Maryland, Virginia, Idaho and Nebraska."
http://abcnews.go.com/US/wireStory/east-coast-popular-immigrants-us-illegally-27001034
PERRY, DEWHURST AND STRAUS EXTEND TEXAS BORDER SURGE THROUGH AUGUST 2015
"Texas Governor Rick Perry, Lt. Governor David Dewhurst and Speaker of the House Joe Straus have extended the Texas led border surge through the end of the current fiscal year that ends in August, 2015. The three leaders reached an agreement on Tuesday after a previous disagreement where Speaker Straus held back support for the extension. The budget execution will marshal resources from a variety of state sources to further enhance the current border surge operations according to a press release obtained by Breitbart Texas. The new agreement extends the presence of law enforcement and Texas military personnel along the border. The resources will come from the Texas Department of Public Safety (DPS), Texas Military Forces (TMF) and the Texas Parks and Wildlife Department (TPWD). "Texas has proven beyond any doubt that this border can be secured, even if the federal government refuses to take the steps necessary to do so as required by the Constitution," Gov. Perry said. "This agreement will ensure the hardworking men and women from DPS, the Texas National Guard and Texas Parks and Wildlife, who have been working with local and federal partners, have the resources they need to maintain a robust law enforcement presence along the border until the Legislature can act."
http://www.breitbart.com/Breitbart-Texas/2014/11/18/Perry-Dewhurst-and-Straus-Extend-Texas-Border-Surge-Through-August-2015
EXCLUSIVE: 3000 UNACCOMPANIED MINORS IN HOUSTON SCHOOLS
"A report obtained by Breitbart Texas from the Houston Independent School District (HISD) revealed the influx of unaccompanied minors over the summer from Central America lead to an increased enrollment of 3,000 students. The total student population for HISD is over 215,000 which represents the largest total enrollment for HISD since the 1970's. The total immigrant population for HISD currently sits at 8,409 students according to a memo written by HISD's Government Relations Director Ashlea Graves. The memo was received by Breitbart Texas from a government source wishing to remain anonymous. Graves confirmed the authenticity of the memo in a phone conversation with Breitbart Texas. Honduras, Mexico and El Salvador lead the list of 43 nations from around the globe with immigrant students enrolled in HISD. This immigrant enrollment includes legal and illegal immigrants and includes the 3,000 unaccompanied minors listed above according to Graves. The charts shown below sumamarize HISD immigrant data as of an October 31, 2014 snapshot. For the purposes of this data chart, immigrant students are only considered during their first three years of enrollment of the district."
http://www.breitbart.com/Breitbart-Texas/2014/11/18/Exclusive-3000-Unaccompanied-Minors-in-Houston-Schools?utm_source=e_breitbart_com&utm_medium=email&utm_content=Breitbart+News+Roundup%2C+November+18%2C+2014&utm_campaign=20141118_m123153561_Breitbart+News+Roundup%2C+November+18%2C+2014&utm_term=More
Artesia mayor: 95 percent of families of illegals being released
http://www.washingtontimes.com/news/2014/nov/18/artesia-mayor-95-pct-families-illegals-released/
States with the most undocumented immigrants
http://www.news8000.com/states-with-the-most-undocumented-immigrants/29799896
REPORT: ILLEGALS DENIED TEMPORARY AMNESTY AFTER BUYING FAKE DIPLOMAS
http://www.breitbart.com/Big-Government/2014/11/18/Report-Illegals-Denied-Temporary-Amnesty-After-Paying-for-Fake-Diplomas
US to close family detention center in New Mexico
"The Obama administration will close a temporary family immigration detention center in rural New Mexico by the end of the year, The Associated Press has learned. The government told some members of Congress about its plans Tuesday, and U.S. Immigration and Customs Enforcement later confirmed the closure to the AP. The administration indicated the facility was no longer needed because they are expanding jails elsewhere. The Homeland Security Department opened the detention center at the Federal Law Enforcement Training Center in Artesia, New Mexico, in late June amid a crush of tens of thousands of Central American families caught crossing the border illegally. The facility had space to jail about 700 people facing deportation. Since the facility was opened, a few hundred people have been deported to their home countries in Central America. In the advisory sent to Congress, ICE officials said newly apprehended families have not been sent to the temporary jail since Nov. 7. The remaining roughly 450 people being held in Artesia, mostly mothers and young children, will be either released to await immigration court hearings or transferred to another family jail in Texas or Pennsylvania. Phillip Burch, the mayor of Artesia, said in the past six weeks 448 Central American mothers and children have been released from the detention center and 28 were deported. "I think we can cease calling it a detention center," Burch said. During the first week of November, 77 people were released and six were deported, the mayor said, citing figures that he said he receives each week from ICE officials running the center. Last week, 80 people were released into the interior of the U.S., and five more were deported."
http://townhall.com/news/politics-elections/2014/11/18/us-to-close-family-detention-center-in-new-mexico-n1920443
A Mass Pardon for Identity Thieves
The White House policy: See no identity theft. Hear no identity theft. Speak no identity theft.
http://www.nationalreview.com/article/392958/mass-pardon-identity-thieves-michelle-malkin
When criminal parents affect their children's lives
"Diane Guerrero, an actress on the Netflix series Orange is the New Black, has written an op-ed on the subject of immigration this week in which she shares a very personal story. It turns out that Ms. Guerrero's parents came to the United States illegally and settled in New Jersey (where she was born) and later moved to Boston. They came here, she says, fleeing instability in their native land and seeking a better life. She describes in great detail the way she lived in fear of coming home from school some day to find that her family had been deported. And then it happened. "I came home from school to an empty house. Lights were on and dinner had been started, but my family wasn't there. Neighbors broke the news that my parents had been taken away by immigration officers, and just like that, my stable family life was over. Not a single person at any level of government took any note of me. No one checked to see if I had a place to live or food to eat, and at 14, I found myself basically on my own."… Thanks to those friends who reached out to lend a hand and the fact that she was born a citizen, Ms. Guerrero stayed in the US and eventually went on to achieve success. While we are on the subject, I have a story to share also. When I was in high school, I knew another kid my age named Eddie. We weren't really friends and didn't hang in the same group, but we were on the wrestling team together. Eddie's mother had died when he was young and his dad was a businessman of some sort. One day the police came and took his father away. I only learned later from my parents that he had been convicted of embezzling money from his company and he did a stretch in prison for it. Eddie lived with an aunt and uncle until we graduated. I confess, we didn't stay in touch and I'm not sure what became of him. I suppose he was fortunate to have relatives willing to take him in, but it really affected his life. He was in trouble a lot after that, and I remember feeling sorry for him. In that way, he and Diane Guerrero have something in common. But they have something else in common. Their parents were both criminals. I don't say this to be cruel, but only as a fact… This is the unfortunate byproduct of criminal activity when it involves families, and it is a sad state of affairs. But demanding to be allowed to break the law in order to ameliorate the situation in cases like this makes no more sense than demanding that Eddie's father be allowed to just keep the money and stay home. Diane Guerrero was let down to be sure, but it wasn't by the system. She was let down by her parents, and she unfortunately had to pay a price for their decisions which should not be dropped on the shoulders of a child."
http://hotair.com/archives/2014/11/18/when-criminal-parents-affect-their-childrens-lives/
SPENDING/BUDGET/ECONOMY:
Sanford: GOP Appropriators Chipping Away at Conservative Bloc
"Republican members of the House Appropriations Committee insisting on passing a large omnibus funding bill will have to persuade the more conservative members of their conference that it won't give President Obama a blank check for the executive amnesty he is expected to announce in the coming days or weeks. The former include committee chairman Hal Rogers and his colleagues Jack Kingston, Rodney Frelinghuysen, and Tom Graves. According to South Carolina representative Mark Sanford, they're already having some success. At today's meeting of the Republican Study Committee, which brings together a large group of conservative lawmakers, North Carolina representative Virginia Foxx announced that she'd "changed her opinion" and now supports the passage of a long-term funding bill. (The right flank of the conference has proposed passing several short-term measures to fund the government, or a larger bill that doesn't fund the Department of Homeland Security.) Appropriators are floating several ideas about how they might pacify the more conservative members of the conference — over at Breitbart, Jonathan Strong writes about one of them, a rescission bill that would allow Congress to rescind funds retroactively. But ideally, they want to pass a long-term CR, and on that matter, Sanford says Rogers et al. are a "united chorus."
http://www.nationalreview.com/corner/392903/sanford-gop-appropriators-chipping-away-conservative-bloc-eliana-johnson
Cruz: Obama is No 'Monarch,' Pushes Short-Term Government Funding (Video)
"Sen. Ted Cruz doesn't know if his effort to push off the debate on funding the government into next year will prove successful, but the Texas Republican is sure making an effort. "Time will tell," Cruz said when asked if he thought momentum was building behind using a short-term stopgap spending measure next month. "I think a long-term omnibus or CR makes no sense. It hands over the decision-making authority of Congress to the president. I think what makes sense is a simple short-term CR to get out of the lame duck and into early next year." Cruz said the Republican wave was a referendum on the expected executive actions on immigration policy by Obama."
http://blogs.rollcall.com/wgdb/cruz-obama-is-no-monarch-pushes-short-term-government-funding/?dcz=
EXCLUSIVE — KY TEA PARTIERS 'ACTIVELY LOOKING' FOR HAL ROGERS PRIMARY CHALLENGER FOR 2016 OVER HIS SUPPORT FOR OMNIBUS
"The United Kentucky Tea Party is on a manhunt in Southeastern Kentucky, looking for a primary challenger to powerful House Appropriations Committee chairman Rep. Hal Rogers (R-KY) over Rogers' support for passing a one-year "omnibus" spending bill ahead of President Obama's planned executive amnesty. "Those of us in the Kentucky Tea Party movement are obviously disappointed in Hal Rogers behavior and his apparent desire to help Obama pass amnesty," Scott Hofstra, the spokesman for the United Kentucky Tea Party, told Breitbart News. "Unfortunately, Congressman Rogers' behavior isn't a surprise to us." Hofstra said Republicans on the ground in Kentucky are upset with Rogers' efforts to fund Obama's planned executive amnesty via an omnibus spending bill. He specifically cited a Breitbart News investigation, published Sunday night, which found that Rogers' campaign contributor General Dynamics is in the running to print the documents necessary for Obama to implement an executive amnesty—and that the defense contractor expects that if wins the multi-million-dollar government deal it would print the documents at a facility in Rogers' district. "The investigation into the interests of General Dynamics and amnesty is not unexpected," Hofstra said. "Hal, like Mitch McConnell, won reelection in spite of himself and his actions. He won because he wasn't the Democrat."
http://www.breitbart.com/Big-Government/2014/11/18/Exclusive-KY-Tea-Partiers-Actively-Looking-For-Hal-Rogers-Primary-Challenger-For-2016-Over-His-Support-For-Funding-Obama-s-Executive-Amnesty
Economist: Obama's Green Loans Are Losing Taxpayers Money
"The Obama administration's controversial green loans program has raked in $810 million in interest repayments, earning praise from left-wing pundits and environmentalists who argued the program is on track to make money for taxpayers. A closer look at a recent Department of Energy financial report, however, suggests liberals may be sounding the trumpet a little too soon.  One prominent economist notes that, if you include government borrowing costs to finance the loans, it puts "taxpayer losses in the hundreds of millions of dollars." According to the Energy Department, it is on track to earn more than $5 billion in total interest payments. Already, the DOE says it's raked in $810 million in interest payments, which now outweigh the $780 million in estimated losses the loan program is expected to incur. Sounds good, but a tiny footnote in the DOE's report casts some doubt on the overall profitability of the green loan program, which has so far funneled more than $30 billion to finance renewable energy and alternative vehicle projects. The DOE did not factor in borrowing costs incurred by the Department of Treasury in financing the green loans. This means taxpayers are likely seeing a loss on government-backed green loans, according to Urban Institute economist Donald Marron."
http://dailycaller.com/2014/11/18/economist-obamas-green-loans-are-losing-taxpayers-money/
Ryan to chair tax panel, a possible 2016 platform
"House Republican leaders chose Paul Ryan on Tuesday to head the powerful House Ways and Means Committee for the next two years, giving him a high-profile platform if he decides to run for president in 2016 or beyond. Ryan, the party's vice presidential nominee two years ago, has sidestepped questions about his plans for 2016. "One thing at a time, one step at a time," Ryan said Tuesday. "I'll deal with that later." Republican leaders also chose Rep. Jason Chaffetz of Utah to head the House Oversight Committee and Rep. Mac Thornberry of Texas to head the Armed Services Committee. Thornberry said he will work to promote a strong military. "A weak America — or the perception of a weak, indecisive America — means a more dangerous world," Thornberry said. The Oversight chairman is traditionally the chief antagonist for a president from the opposing party. Chaffetz will replace Republican Darrell Issa of California."
http://cnsnews.com/news/article/ryan-chair-tax-panel-possible-2016-platform
Ryan to Chair Tax Panel, a Possible 2016 Platform
http://abcnews.go.com/Politics/wireStory/ryan-chair-tax-panel-2016-platform-27009275
Ryan wins race to chair House tax-writing panel
http://www.washingtonexaminer.com/ryan-wins-race-to-chair-house-tax-writing-panel/article/2556353?custom_click=rss
Republicans Poised to Clean House On Hollywood Credit Scheme
Hogan gets final cut after legislative report pans movie tax benefit.
http://www.nationalreview.com/article/392854/republicans-poised-clean-house-hollywood-credit-scheme-tim-cavanaugh
GOP warns bill combining Internet sales, access tax issues DOA in House
http://www.washingtonexaminer.com/gop-warns-bill-combining-internet-sales-access-tax-issues-doa-in-house/article/2556346?custom_click=rss
COMMON CORE:
Test scores are going to go down next year. Blame the Common Core.
http://www.vox.com/2014/11/18/7236175/common-core-test-scores
Jeb Bush, Common Core and 2016
http://blogs.wsj.com/washwire/2014/11/18/jeb-bush-common-core-and-2016/?mod=WSJBlog
MISC.:
Under Obama, U.S. personal freedom ranking slips below France
"Americans' assessments of their personal freedom have significantly declined under President Obama, according to a new study from the Legatum Institute in London, and the United States now ranks below 20 other countries on this measure. The research shows that citizens of countries including France, Uruguay, and Costa Rica now feel that they enjoy more personal freedom than Americans. As the Washington Examiner reported this morning, representatives of the Legatum Institute are in the U.S. this week to promote the sixth edition of their Prosperity Index. The index aims to measure aspects of prosperity that typical gross domestic product measurements don't include, such as entrepreneurship and opportunity, education, and social capital. The freedom scores are based on polling data from 2013 indicating citizens' satisfaction with their nation's handling of civil liberties, freedom of choice, tolerance of ethnic minorities, and tolerance of immigrants. Polling data were provided by Gallup World Poll Service. The index is notable for the way it measures how free people feel, unlike other freedom indices that measure freedom by comparing government policies. "This is not a good report for Obama," Legatum Institute spokeswoman Cristina Odone told the Washington Examiner. In the 2010 report (which relied on data gathered in 2009), the U.S. was ranked ninth in personal freedom, but that ranking has since fallen to 21st, with several countries, including France, Germany and the United Kingdom passing the U.S."
http://www.washingtonexaminer.com/under-obama-u.s.-personal-freedom-ranking-slips-below-france/article/2556322
Achtung! Germany named world's favorite country
http://www.usatoday.com/story/news/nation-now/2014/11/18/germany-is-the-worlds-favorite-country-survey-says/19221047/
OBAMA LAUNCHES GLOBAL WARMING 'TOOLKIT' AS NATION FREEZES
"On Monday, President Barack Obama announced the release of a global warming "toolkit," one day before all 50 U.S. states fell below freezing temperatures. The White House says its "resilience toolkit" is an extension of Obama's "Climate Action Plan" released last year which created the "State, Local, and Tribal Leaders Task Force on Climate Preparedness and Resilience" to help battle pollution and "record heat waves." According to Reuters, "After announcing two major global initiatives on climate change last week, the Obama administration pivoted on Monday to American towns and cities to help them adapt to the impacts of global warming."
A recent Gallup poll finds that just two percent of Americans rate "environment/pollution" as a top concern."
http://www.breitbart.com/Big-Government/2014/11/18/Obama-Launches-Global-Warming-Toolkit-as-Nation-Freezes
ALL 50 STATES HIT FREEZING TEMPERATURES OR BELOW
http://www.breitbart.com/Big-Government/2014/11/18/All-50-States-Hit-Freezing-or-Below
Climate change self-delusion
Only the U.S. will fulfill its pact with China to reduce emissions
http://www.washingtontimes.com/news/2014/nov/14/stephen-moore-climate-change-self-delusion/
The greening of Barack Obama
He didn't set out to be an environmental president. He is now.
http://www.politico.com/story/2014/11/barack-obama-environment-112974.html
Activists Bundle Up To Protest Keystone XL Outside Dem Senate Offices
"Environmentalists argue that Keystone will harm the environment and contribute to global warming. So they bundled up to withstand the frigid blast of Arctic weather and protest against Democrats who have pledged to vote in favor of legislation approving the $8 billion Keystone XL pipeline. "As young people we must demand better of these Democratic senators and hold them accountable," he said. "Keystone XL is unacceptable, it will ruin my generation's future, and violates the right of indigenous communities." The Senate is set to vote this evening on a bill introduced by Louisiana Democratic Sen. Mary Landrieu that would approve the Keystone XL pipeline. Last week, the House passed an identical bill introduced by Landrieu's electoral opponent, Rep. Bill Cassidy. They face off in a runoff election next month. Cassidy is firmly in the lead."
http://dailycaller.com/2014/11/18/activists-bundle-up-to-protest-keystone-xl-outside-dem-senate-offices/
MARY LANDRIEU FAILS TO PASS KEYSTONE XL PIPELINE IN SENATE
http://www.breitbart.com/Big-Government/2014/11/18/Louisiana-Sen-Landrieu-Unable-to-Get-Keystone-Pipeline-Bill-Passed-in-Senate
Keystone pipeline bill fails in Senate
"A bill to approve the Keystone XL oil pipeline failed in the Senate on Tuesday by just one vote, in a setback not only for the energy project but the politically imperiled Democratic senator who pushed the legislation.  The bill failed on a 59-41 vote. It needed 60 to pass.  Sen. Mary Landrieu, D-La., had resurrected the legislation ahead of a tough runoff election next month, hoping to show her Washington clout and put Congress on record in support of the pipeline — even though the White House indicated President Obama would consider vetoing. With pipeline backers falling short and the project still stuck in a State Department review process, Republicans already vowed to bring up the legislation in the next session when they have complete control of Congress. "This will be an early item on the agenda in the next Congress," Senate Republican Leader Mitch McConnell said after the vote. Landrieu's intense lobbying effort ultimately wasn't enough to push the legislation through in the lame-duck session. She had been scrambling to corral the needed 60 votes in the final hours of debate, making phone calls and impassioned remarks from the floor.  The senator was trying to win over Democratic converts to push the pipeline forward, and also help her struggling Senate runoff bid. Landrieu was forced earlier this month into a Dec. 6 runoff against GOP Rep. Bill Cassidy. The House passed its own bill last Friday, with help from Cassidy. But while all 45 Senate Republicans backed the Senate bill, Landrieu wasn't quite able to persuade enough Democratic colleagues. Landrieu said after the vote that she does not blame anyone in the Senate for the bill's failure, saying it simply proves that "we have to work our muscle a little a more." "For jobs, for economic opportunity, for independence, for energy independence — this fight was worth having," she said.  Her possible road to passage narrowed Monday as Sens. Amy Klobuchar, D-Minn., and Carl Levin, D-Mich. — two potential flips — reaffirmed they would vote "no." It narrowed even further after Maine independent Sen. Angus King declared Tuesday he would oppose the bill, even though he said he is "frustrated" that Obama has not made a decision.  Several liberal Democrats actively lobbied against Landrieu on the vote — Sen. Brian Schatz of Hawaii, for example, blasted an email to supporters on Monday asking them to sign a petition against Keystone."
http://www.foxnews.com/politics/2014/11/18/senate-backers-keystone-pipeline-scramble-for-last-vote/
Senate narrowly shoots down Keystone XL pipeline bill
http://www.cbsnews.com/news/senate-narrowly-shoots-down-keystone-xl-pipeline-bill/
Liberal 'hell no' caucus rises
"The defeat of the Keystone XL pipeline in the Senate marked a major show of muscle for next year's new hell-no caucus: liberals. Liberal Senate Democrats united to block the controversial project, even though their imperiled Democratic colleague Mary Landrieu of Louisiana begged them not to at a Democratic Caucus lunch on Tuesday afternoon. It was a remarkable move for a group that has stood behind Majority Leader Harry Reid (D-Nev.) over the years, as he sought to protect vulnerable moderates, like Landrieu and some of her now-ousted colleagues, from taking tough votes on divisive environmental, health care and social issues. But red-state Democrats like Mark Pryor of Arkansas and Mark Begich of Alaska are on their way out, and liberals like Jeff Merkley, Bernie Sanders and Sheldon Whitehouse — with Elizabeth Warren leading the way on messaging — may cause as many headaches for Senate Republicans as tea partyers caused Democrats in the past four years."
http://www.politico.com/story/2014/11/keystone-xl-senate-liberals-113009.html
GEORGE WILL: IF OBAMA WANTS INFRASTRUCTURE, APPROVE KEYSTONE XL
http://www.breitbart.com/Breitbart-TV/2014/11/18/George-Will-If-Obama-Wants-Infrastructure-Approve-Keystone-XL
Loretta Lynch Nomination Will Wait as Reid Seeks Broader Deal (Video)
"Senate Majority Leader Harry Reid is hoping Republicans will play ball on confirming a number of President Barack Obama's nominations before they take over the majority in the next Congress, but that list won't include the next attorney general. The Nevada Democrat said the White House wasn't pushing for confirmation of Loretta Lynch, the Brooklyn-based U.S. Attorney tapped by Obama to become the next attorney general, before Sen. Mitch McConnell, R-Ky., becomes the man in charge of the Senate floor schedule. "My personal feeling is that the White House has, through intermediaries with me, have said don't be pushing that, we can do it after the first of the year," Reid said. The 114th Congress technically won't start until a few days into the new year, but as a practical matter, Reid's comments suggest Lynch will face a GOP-led Judiciary Committee after Obama's expected executive action on immigration. And that could threaten her confirmation. Sen. John Cornyn, R-Texas, who will be majority whip in the new Congress, suggested that the immigration announcement could impede movement on an assortment of Senate business, including nominees like Lynch."
http://blogs.rollcall.com/wgdb/loretta-lynch-nomination-attorney-general-harry-reid-republicans/?dcz=
Harry Reid not rushing to confirm Loretta Lynch
The Senate majority leader is in no hurry to begin the confirmation process.
http://www.politico.com/story/2014/11/harry-reid-not-rushing-to-confirm-loretta-lynch-112996.html
Bill to Overhaul NSA Data Collection Fails to Advance in Senate
Supporters Needed 60 Votes to Move Measure Forward, But Managed Only 58
http://online.wsj.com/articles/senate-fails-to-advance-nsa-bulk-data-collection-overhaul-legislation-1416359579
Senate fails to advance legislation on NSA reform
http://www.washingtonpost.com/world/national-security/senate-fails-to-advance-legislation-on-nsa-reform/2014/11/18/a72eb7fc-6f70-11e4-8808-afaa1e3a33ef_story.html?wprss=rss_homepage
Rev. Jesse Jackson Dives Into Internet Regulation Debate
http://www.theblaze.com/stories/2014/11/18/rev-jesse-jackson-dives-into-internet-regulation-debate/?utm_source=TheBlaze.com&utm_medium=rss&utm_campaign=story&utm_content=rev-jesse-jackson-dives-into-internet-regulation-debate
NYT Investigation: MSNBC's Sharpton Runs 'Delinquent' Nonprofit Organization
"A New York Times investigation into the finances of MSNBC host and Washington heavyweight Al Sharpton has found "$4.5 million in current state and federal tax liens against him and his for-profit businesses," according to the story by Russ Buettner. Titled "Questions About Sharpton's Finances Accompany His Rise in Influence," the story documents a long trail of unmet obligations and a messy web of financial interests spanning nonprofits, personal finances and beyond. "Mr. Sharpton has regularly sidestepped the sorts of obligations most people see as inevitable, like taxes, rent and other bills," claims the piece. Even with his tax liabilities, notes the story, Sharpton "traveled first class and collected a sizable salary."
http://nation.foxnews.com/2014/11/18/nyt-investigation-msnbc's-sharpton-runs-'delinquent'-nonprofit-organization
Jason Chaffetz gets Oversight gavel
"Utah Rep. Jason Chaffetz will be the House's top White House watchdog for the last two years of Barack Obama's presidency. The House Steering Committee — the secretive panel that selects committee chairs — tapped the third-term Chaffetz to lead the oversight panel during secret deliberations Tuesday. The choice must be ratified by the whole House Republican Conference — a largely symbolic step. Chaffetz bested two congressmen from Speaker John Boehner's home state of Ohio: Reps. Mike Turner and Jim Jordan. Turner is more senior than Chaffetz, but members of the steering committee thought the Utah Republican was more prepared and engaged in the work of the oversight committee. Boehner has five votes on the steering committee, and has the ability to sway the outcome. Otherwise, the steering committee selected a predictable slate of mostly white men. Texas boasts five chairmen, Utah has two and Michigan, which once boasted four chairmen, now just has two. There were only a pair of contested races: Ways and Means and Armed Services. Wisconsin Rep. Paul Ryan will take over the Ways and Means Committee, the powerful panel that has purview over the tax code. Texas Rep. Kevin Brady challenged Ryan, but dropped out Tuesday. Texas Rep. Mac Thornberry will chair Armed Services after beating Virginia Rep. Randy Forbes.
Other new chairmen include Texas Rep. Mike Conaway, who will lead the Agriculture Committee; Utah Rep. Rob Bishop, who will lead the Natural Resources Committee; and Ohio Rep. Steve Chabot, who will chair Small Business. Boehner appoints a handful of committee chairmen: he tapped Texas Rep. Pete Sessions to lead the Rules Committee, Rep. Devin Nunes of California to chair the Intelligence Committee, Pennsylvania Rep. Charlie Dent to chair the Ethics Committee and Candice Miller of Michigan to chair the House Administration Committee. Miller is the only female chairman."
http://www.politico.com/story/2014/11/jason-chaffetz-113004.html?hp=c2_3
NEW RSC CHAIRMAN: HOLDING LEADERSHIP ACCOUNTABLE 'NOT IN THE MISSION STATEMENT'
"The just-elected chairman of the Republican Study Committee is pledging to never publicly criticize GOP leadership, a marked turn for the position that has been used in past years to hold Speaker John Boehner's feet to the fire on occasion. "I don't need to air any differences of opinion in public," said Rep. Rep. Bill Flores (R-TX), the newly picked chairman, to reporters exiting the closed-door election meeting, one of several times he vowed to keep his disagreements with leadership private. Flores defeated South Carolina Rep. Mick Mulvaney 84-57 in the second round of balloting, lawmakers said. Rep. Louie Gohmert (R-TX) was defeated in the first round with a handful of votes. Even moments after the meeting, Flores was facing scrutiny from conservatives who fear Flores will significantly change the direction of the conservative caucus group. For example, a visibly angry Rep. Raul Labrador accused GOP leadership of meddling in the election to help Flores win, a parallel to allegations in 2012 that Boehner helped elect Steve Scalise to the post. Asked whether Flores' chairmanship would prompt an "exodus" of hard-line conservatives from the group, Labrador said, "we'll see."
In his remarks after the election, Flores did little to quell building right wing angst about how he will lead the group."
http://www.breitbart.com/Big-Government/2014/11/18/Flores-Wins-RSC
Dems Re-Elect Pelosi to Lead Them in the Next Congress
http://www.theblaze.com/stories/2014/11/18/dems-re-elect-pelosi-to-lead-them-in-the-next-congress/?utm_source=TheBlaze.com&utm_medium=rss&utm_campaign=story&utm_content=dems-re-elect-pelosi-to-lead-them-in-the-next-congress
Nancy Pelosi seems to think Democrats won the election. She's wrong.
"Nancy Pelosi was unanimously reelected to her post as the top Democrat in the House on Tuesday. That victory came two weeks to the day after an election in which Democrats lost 10 to 13 seats and dipped to their lowest number of seats in the House since World War II. Doesn't make sense to you?  It does to Pelosi, who in an interview with The Washington Post's Ed O'Keefe on Monday made a remarkable argument that the 2014 midterm election was, in fact, something of a victory for her and her side. O'Keefe asked Pelosi about her insistence in a July interview that Democrats could win 25 seats (and would win 17) on Nov. 4 — and why that didn't come to pass. Here's what she said (and thanks to Ed for the transcription): "Well, we did have 25 seats in play and we've won 13 or 14 of them. We've won a majority of those seats. We lost seven freshmen and we lost three – [Tim] Bishop, [Nick] Rahall and [John] Barrow. Fabulous people who won in tough districts over and over again. But remember what I said then, it's like the Olympics, it's a little bit on one side, it'll be a fraction of a second, fraction of an inch. That's how it came down. Of that 25, I think it's 14 of them that we have won. There's one that it's a loss for us, but it wasn't an incumbent. It was Bruce Braley's seat. So that's another seat. But it wasn't an incumbent, it was just that he didn't win his own district. But in terms of people who are not coming back, it's nine, no 10. It's 10. It's the three and then seven. Now, we'll see what happens. They won 10, we won about 14 of them. . . . Of course, no one likes to see their colleagues leave and you don't want to lose, but of those 25 races, we won 14 and lost 10."
Um, okay. First of all, remember that Pelosi's statement to O'Keefe in July wasn't that 25 seats would be in play; it was that Democrats would pick up 25 seats (although she never made quite clear whether that was a gross or a net number.) Here's her direct quote from July: "We're playing in about 70 districts. Twenty-five is my goal – I would like that. Seventeen is our must. I think we win 17 of those seats." So, Pelosi cast the playing field as 70 seats and predicted a minimum gain of 17 — a pickup that would have given the majority back to Democrats."
http://www.washingtonpost.com/blogs/the-fix/wp/2014/11/18/nancy-pelosi-seems-to-think-democrats-won-the-election-shes-wrong/
Democrats To Pelosi: Lady, You And Obama Totally Screwed Us Over
"The circular liberal firing squad has formed–and Nancy Pelosi is facing incoming fire from all directions, according to Politico. After being shellacked in 2010 and bludgeoned in the 2014 midterms, members of the shrinking House Democratic Caucus are making their feelings known about Pelosi's leadership. Additionally, some House members think that Democratic Congressional Campaign Committee chairman, Rep. Steve Israel, wasn't honest with members of his own party about the electoral disaster they were heading into on November 4. It seems Israel and others are trying to talk Democratic donors off the ledge after a being eviscerated by Republicans, which could make them hesitant to cut checks in the upcoming 2016 elections. Right now, House Democrats are definitely pointing a lot of fingers at the Obama White House, but are also looking for ways to retool their messaging that they felt was not being hammered home to voters by Ms. Pelosi (via Politico): "The list of grievances — from the election losses, to routine procedures erupting into nasty fights — has shaken the confidence many Democrats hold in their leader. So while Pelosi will be unchallenged for the top House Democratic post on Tuesday during a closed-door party meeting, the incoming minority leader is about to be in the worst position with her caucus since the end of their short-lived majority back in 2010.
… Rank-and-file Democrats are complaining loudly that the party's message operation was failed during the election cycle. Members of the CBC are angry over the defeat of Rep. Steven Horsford (D-Nev.). And nasty fights over ranking member spots have broken out all over the place – including another tug-of-war between Pelosi and Minority Whip Steny Hoyer (D-Md.) over the top Democratic post on the Energy and Commerce Committee. A routine internal debate over proxy voting for the ranking member posts – it hasn't been allowed in decades – turned into national news because Rep. Tammy Duckworth (D-Ill.), a disabled war veteran expecting her first child soon, won't be allowed to cast her vote since she can't travel back to Capitol Hill. The vote has led to some bitter feelings on both sides of the dispute. And Democratic Congressional Campaign Committee Chairman Steve Israel (N.Y.) is being pressed over whether he was totally honest with his colleagues over the electoral peril they faced.
… Pelosi even told POLITICO that she might have thought about retiring if Democrats had won the House, but she needs to stay all the more because the party lost seats. That comment caused some eyes to roll in Democratic circles."
http://townhall.com/tipsheet/mattvespa/2014/11/18/democrats-to-pelosi-lady-you-and-obama-totally-screwed-us-over-n1920051?utm_source=thfbp&utm_medium=fbpage&utm_campaign=thupdate
Democrats to Obama: You broke the party, now fix it
http://www.politico.com/story/2014/11/barack-obama-democrats-113016.html
Scott Walker: Obama's Gone From 'Audacity Of Hope' To 'Audacity Of The Power Grab' [VIDEO]
http://dailycaller.com/2014/11/18/scott-walker-obamas-gone-from-audacity-of-hope-to-audacity-of-the-power-grab-video/
Harry Reid on GOP majority: This isn't 'get-even time
"Sen. Harry Reid said that Republicans shouldn't take advantage of their upcoming majority to "get even" for perceived legislative slights by Democrats. This is not "get-even time," he said, The Hill reported. The Nevada Democrat also denied that he's had any hand in stopping votes from coming to the Senate floor. "Anyone thinking that stopped votes from occurring is just simply not valid," he said, The Hill reported. Mr. Reid also announced that Sen. Elizabeth Warren will be joining his leadership team, and that he fully expected the Massachusetts Democrat and darling of the progressive movement to "be Elizabeth Warren," The Hill reported."
http://www.washingtontimes.com/news/2014/nov/13/harry-reid-gop-majority-isnt-get-even-time/
A Moral Primer
Obama's legacy: government-induced chaos at home, moral equivalence abroad
http://www.nationalreview.com/article/392868/moral-primer-victor-davis-hanson
Just Don't Call It Islamic
Obama thinks he can wish away Muslim terror by denying it.
http://www.nationalreview.com/article/392940/just-dont-call-it-islamic-mona-charen
NAACP CONDEMNS FERGUSON STATE OF EMERGENCY, COMPARES RIOTERS, LOOTERS TO BOSTON TEA PARTIERS
http://www.breitbart.com/Big-Government/2014/11/18/NAACP-Condemns-Presumptuous-State-of-Emergency-Declaration-Compares-Ferguson-Rioters-to-Non-violent-Civil-Rights-Demonstrators-Boston-Tea-Partiers
Gun sales surge ahead of jury's Ferguson decision
http://townhall.com/news/us/2014/11/19/gun-sales-surge-ahead-of-jurys-ferguson-decision-n1920778
Muslim groups seek to co-opt Ferguson protests, says watchdog group
"Muslim groups have stepped up efforts to co-opt protests over the fatal shooting of Michael Brown in Ferguson, Mo., with a drive to equate the teen's death to the death of a radical Islamist shot during an FBI raid in 2009, a Washington-based security watchdog group is warning. Using social media, conference calling and traditional outreach methods, leaders of the Council on American-Islamic Relations (CAIR) are portraying Brown and Detroit mosque leader Imam Luqman Ameen Abdullah as African-American victims of police targeting, according to the Washington-based Center for Security Policy (CSP). In a conference call organized by CAIR-linked "Muslims for Ferguson, a CAIR official called Abdullah a "Shaheed," or martyr, and said both he and Brown were victims of a national security apparatus that had "completely gone wild" and engaged in "demonizing and criminalizing Muslims." "The reality is that this country, in law enforcement, be it local, state or federal law enforcement, people with guns have always seen black men and black people as threats," Dawud Walid, executive director of CAIR's Michigan Chapter, told the some 100 protest organizers on the call, made on the five-year anniversary of Abdullah's death and which was monitored by CSP. Walid claimed Brown was a Muslim, although when pressed, Walid denied he had made such a claim. Brown was buried in August after a memorial service at the Friendly Temple Missionary Baptist Church in St. Louis."
http://www.foxnews.com/us/2014/11/18/muslim-groups-seek-to-co-opt-ferguson-protests-says-watchdog-group/