News Briefing for Wednesday, November 12, 2014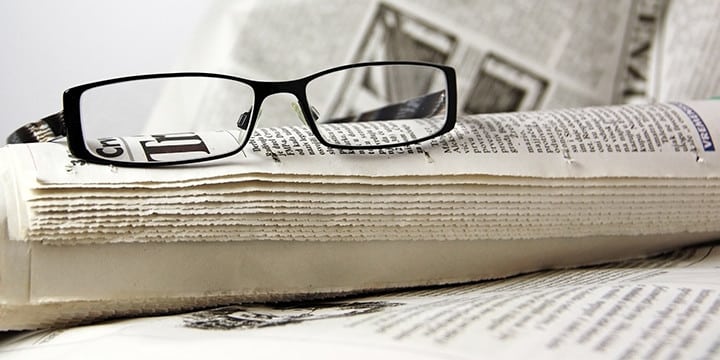 HEALTHCARE:
Burwell: We Need To Give Obamacare To DREAMers
"Health and Human Services chief Sylvia Burwell made an appeal for immigration reform and extending Obamacare benefits to DREAM-eligible illegal immigrants on Tuesday while promoting the health-care law. Burwell was touting the upcoming Obamacare enrollment period, which begins Saturday, on a webcast with several Latina bloggers when she stepped outside her typical domain and advocated for a change in immigration policy. "DREAMers are not able to be covered in the marketplace," Burwell said in response to a question about whether families with mixed immigration statuses can get Obamacare coverage. "And this is an issue that I think is more than a health care issue — it is an immigration issue." "And I think everyone probably knows that this administration feels incredibly strongly about the fact that we need to fix that. We need to reform the system and make the changes that we need that will lead to benefits in everything from health care to economics to so many things — a very important step that we need to take as a nation," the secretary said. Only legal immigrants are eligible for Obamacare benefits, but pro-immigration groups have advocated that Obamacare benefits should be extended to illegal immigrants as well. A number organizations, including the National Council of La Raza and the AFL-CIO, have asked the Obama administration to mandate Obamacare exchange eligibility for DREAMers — illegal immigrations who are granted Deferred Action for Childhood Arrivals (DACA) status.  "Everyone should come on [to the Obamacare exchanges]," Burwell continued, "And folks should not be scared, because this is not information…no questions will be asked, this is not an immigration issue."
http://dailycaller.com/2014/11/11/burwell-we-need-to-give-obamacare-to-dreamers/
Obamacare Shoppers May See Insurance Premiums Rise as Much as 20 Percent
"People shopping for health insurance under Obamacare starting this weekend can expect insurance premiums to be an average of 5.6 percent higher than last year, although that average reflects changes to premiums that will fall in some cases, and rise as much as 20 percent in others, according to a private estimate. In one state, Colorado, premiums are expected to jump 35 percent for some plans, according to an analysis by PriceWaterhouseCoopers. Click the image for a closer look at what may happen in your state: The Obama administration has so far not released information about premium hikes for the 2015 enrollment year. Officials decided to withhold that information until late this week, after the midterm elections and just before people can begin the enrollment process for 2015. But according to PwC's Health Research Institute, insurance premiums will rise in most states, and even when the average increase is in the single digits, that average reflects double-digit increases for some plans. "Though average rate increases hover in the single-digit range, actual changes and premium prices vary significantly across states," PwC said. "In states with approved rates, average rates range from a 22 percent decrease to a 35 percent increase (in Colorado)." While Colorado will likely see the highest increase, some premiums will fall in that state, and the average increase there is just 2 percent. Other states that will see some increases of 20 percent or more for some plans are Washington, California, Nevada, Arizona, Utah, Kansas, Wisconsin, Indiana and Pennsylvania. But the average increase for most of these states is between 5 and 10 percent."
http://www.theblaze.com/stories/2014/11/11/obamacare-shoppers-may-see-insurance-premiums-rise-as-much-as-20-percent/?utm_source=TheBlaze.com&utm_medium=rss&utm_campaign=story&utm_content=obamacare-shoppers-may-see-insurance-premiums-rise-as-much-as-20-percent
Obamacare Year Two: Sticker Shock And Hundreds Of Thousands Losing Plans [VIDEO]
"The enrollment date for year two of Obamacare is Nov. 15. That's the day people can start enrolling and re-enrolling in health plans for 2015. It's also the day enrollees will find out what the plans are going to cost them. That, according to one insurance broker, is when customers will be in for some serious "sticker shock." National Journal's Kristine Frazao reports, "Hundreds of thousands, if not more, will find themselves without medical insurance if they fail to sign up through a state exchange or healthcare.gov. People have just four weeks to get it done." Ed Kafes, an insurance broker in Maryland, told Frazao that when it comes to premiums "people will be in for sticker shock." Prices in Kafes' area are expected to rise as much as 20 percent. And, Kafes tells Frazao, "The products are not what they're used to. There's more financial exposure after the deductible." The penalties for not buying government approved insurance are increasing this year as well. For an individual, the penalty increases from $95 to $325, and for a family of four, the increase is from $285 to $975."
http://dailycaller.com/2014/11/11/obamacare-year-two-sticker-shock-and-hundreds-of-thousands-losing-plans-video/
Your Obamacare Premiums Might Not Fall, But Your Subsidy Probably Will
"Kaiser Family Foundation updated a study Tuesday finding that the cost of the one plan Obamacare subsidies are based on are is falling ever so slightly in some cities — meaning subsidies are shrinking while other premiums aren't. The report finds a less substantial decrease in the cost of one specific plan on Obamacare exchanges in just 48 cities than Kaiser had predicted earlier this fall, a 0.2 percent decrease instead of a 0.8 percent fall. But the price of just one plan is falling: while that's great for people who want to purchase that one plan, it's not necessarily good news for the neediest Obamacare customers."
http://dailycaller.com/2014/11/11/your-obamacare-premiums-might-not-fall-but-your-subsidy-probably-will/
5 Ways ObamaCare Hides Its Costs
"…More than four years after Obama signed ObamaCare into law, it's become increasingly clear that Gruber wasn't exaggerating. The law's vast web of accounting gimmicks, cross subsidies, taxes and fees makes it increasingly difficult to know what ObamaCare costs of care from consumers, businesses and taxpayers. Hidden Premiums. Healthcare.gov and the other exchanges were originally supposed to open in October, but the White House pushed the date back a month. The administration said that it would give insurers more time to figure out next year's rates, but critics said that the administration meant the delay to hide ObamaCare's 2015 premiums until after the midterm elections. Shoppers could get a peek at rates for the first time this week. Another complication is that those who automatically re-enroll in their health plans could be in for a rude surprise. Not only could premiums be far higher than before, but subsidies — which depend on both income and plan prices — could be smaller. Enrollees will be able to find out only by reapplying for coverage through the exchanges, something that more than half of enrollees say that they don't plan to do, according to a Bankrate survey."
http://news.investors.com/politics-obamacare/111114-725717-obamacare-5-big-hidden-health-care-costs.htm?ven=rss&utm_source=feedburner&utm_medium=feed&utm_campaign=Feed:%20PoliticRss%20(Politic%20RSS)
THE DEATH PANELS ARE COMING
"With Obamacare open enrollment about to begin anew, rumors of trouble in Healthcare Paradise run rampant. Enrollment has dropped to 30% below Congressional Budget Office estimates; fully 1 million of the 8.1 million people who originally signed up for Obamacare dropped out. But Obamacare's shoddy implementation doesn't even begin to scratch the surface of its great evil. Obamacare architect quite correctly attributed the passage of Obamcare to "lack of transparency" and the "stupidity of the American voter" – because it turns out that Obamacare will ration care, and that the most well-respected bodies in terms of health rationing have already recommended cutting off services. The US Preventive Services Task Force is an independent body authorized by Congress to make "evidence-based recommendations about clinical preventive services such as screenings, counseling services, or preventive medications." And since the onset of Obamacare discussions, the Task Force recommendations for treatment and screening have become less and less generous. In November 2009, the Task Force recommended that mammography for women every other year between the ages of 50 and 74. They admit that they have insufficient information to suggest that it would be fruitless to screen after 74, and they say that case-by-case screenings should take place before 50. The Mayo Clinic, by contrast, recommends annual mammograms for women above age 40; so too does the American Cancer Society. As Dr. Sandhya Pruthi of the Mayo Clinic writes, "Findings from a large study in Sweden of women in their 40s who underwent screening mammograms showed a decrease in breast cancer deaths by 29 percent." Then there are colonoscopies: the Task Force recommends against routine colonoscopies for adults 76 to 85 years of age, and recommends against screening at all beyond age 85. The American Cancer Society and American College of Gastroenterology, by contrast, do not give an age limit for colonoscopies. Medicare, coincidentally, happens not to cover CT colonography but fully covers colonoscopies. A great way to cut costs: tell doctors not to give colonoscopies. How about prostate cancer? The USPSTF completely recommends against prostate-specific antigen (PSA) screening for prostate cancer. Every other major organization says that patients should make that decision with their doctor; the Mayo Clinic recommends "offering PSA screening and DRE annually to men ages 50 to 75 with a life expectancy greater than 10 years." The USPSTF recommendations are just that: recommendations. But as the Annals of Family Medicine reports, Obamacare "reinforces the ability of the secretary of the [Department of Health and Human Services] to add services to Medicare that were not given a D rating by the USPSTF. It also authorizes the secretary to remove preventive services not given an A, B, C, or I rating by the USPSTF." So get ready, folks. Care may soon reflect the standards of the USPSTF. And that means that rationing of care is coming, and soon."
http://www.breitbart.com/Big-Government/2014/11/11/Death-panels-coming
McConnell pressed to repeal ObamaCare with budget move
"Conservatives in Washington are adamant that Senate Republicans should pass a full repeal of the healthcare law next year, even if it means a certain veto from President Obama. With Senate Democrats likely to filibuster any stand-alone repeal bill, conservatives say incoming Senate Majority Leader Mitch McConnell (R-Ky.) should use a procedural maneuver known as reconciliation to muscle through a bill with 51 votes. "Republicans should use reconciliation to fully repeal ObamaCare," said Ken Cuccinelli, president of the Senate Conservatives Fund. "Voters know that nothing is a bigger threat to the budget and our economy than ObamaCare. Sen. McConnell is on record saying that the law can be repealed with 51 votes and Republican voters expect him to keep his word." Dan Holler, the communications director at Heritage Action, said "the most important" thing that Republicans could do in the majority would be to "use the reconciliation instructions to repeal ObamaCare."
http://thehill.com/policy/healthcare/223375-mcconnell-pressed-to-repeal-obamacare-with-budget-move
An army of one
Ted Cruz is leading the charge against Obamacare. But no one's following.
http://www.politico.com/story/2014/11/ted-cruz-obamacare-repeal-112791.html
What's next for ObamaCare?
"Now that the midterm elections – featuring ObamaCare as a key issue – are over, the big question is what's next for the president's health care plan. "ObamaCare was an issue for the candidates, it was an issue for the voters, and the voters are going to expect the people they elected to do something about ObamaCare," said health economist John Goodman. But what? House Speaker John Boehner, R-Ohio, made clear the House will start with repeal and replace. "And so the House next year, I'm sure will move to repeal ObamaCare because it should be repealed," Boehner said recently. "It should be replaced with common sense reforms that respect the doctor-patient relationship." Some analysts say a simple repeal would cause problems because it would take insurance away from 10-15 million people. "So if you repeal it, you're going to have to replace it with something," Goodman said. "And repeal and replace is just another way of saying we're going to change ObamaCare into something different and better." Jim Capretta of the Ethics and Public Policy Center added, "you need to not only say you're against the ACA ( Affordable Care Act), but you're going to need to have a replacement plan to show people you have a better way of providing people with health insurance coverage." Many Republicans want a new plan to replace the current one. Most of them would include tax subsidies — in one case, up to about $72,000 a year for a family of four, to buy any insurance plan they want without the restrictions of ObamaCare. They would also guarantee coverage of pre-existing conditions, allow children under 26 to stay on their parents' plans, and scale back many of the taxes in ObamaCare. But there's also bipartisan support to replace parts of the current law.  Just after the elections, Sen.Mitch McConnell, R-Ky., the presumed next Senate Majority Leader, said, "there are pieces of it that are deeply, deeply unpopular with the American people. The medical device tax, which has exported an enormous number of jobs. The loss of the 40-hour work week. Big, big mistake." That is an issue also raised by unions, which complain that many employees are being shifted to less than 30 hours, so that employers are not required to provide insurance. "A lot of employers reduce hours to avoid the mandate. A lot of them are outsourcing and using contract labor and temporary labor," Goodman said. "I think you might find a lot of support for simply getting rid of the employer mandate." As for the medical device tax, 79 Senators from both parties are on record as opposing it, including key liberals. Republicans also could act to guarantee that everyone who has an existing plan can keep it."
http://www.foxnews.com/politics/2014/11/11/what-next-for-obamacare/
Marco Rubio, Paul Ryan Preparing to Release Obamacare Alternative
http://freebeacon.com/issues/marco-rubio-paul-ryan-preparing-to-release-obamacare-alternative/
Yet Another Video Emerges Of Obamacare Architect Calling Americans 'Stupid' [VIDEO]
"Yet another video has emerged of MIT professor and Obamacare architect Jonathan Gruber calling Americans "stupid," and bragging about how the Affordable Care Act's drafters had to deceive the public in order to pass the law. Fox News' Megyn Kelly was the first to air the video on her program, "The Kelly File." Kelly played the video of Gruber appearing on MSNBC's "Ronan Farrow Daily" apologizing for his earlier remarks. "I was speaking off the cuff and I spoke inappropriately, and I regret making those comments," he said. "But now tonight," Kelly reported, " more video has surfaced showing this was not the first time Mr. Gruber called the American people stupid in an 'off-the-cuff' remark. In this next clip from also last year, Mr. Gruber explains how Democrats played with the language of the Obamacare law so that it achieved their goals, by again, fooling the stupid public." She then played a short 5-second clip of Gruber, saying the following, that a part of the Obamacare passed because "the American people are too stupid to understand the difference." Kelly didn't say much about the background of the clip, but the video appears to be from a lecture Gruber gave at Washington University in St. Louis in October of last year, entitled "Cost of Health Care." Indeed, Gruber's remarks can be heard around the 31-minute mark of the University's video of the event."
http://dailycaller.com/2014/11/11/yet-another-video-emerges-of-obamacare-architect-calling-americans-stupid-video/
What to Do About Obamacare and the 'Stupidity of the American Voter'
"American voters are smarter than Gruber thinks. Polls about Obamacare have always shown that voters were skeptical of government promises that the law would reduce health costs and the deficit. The irony is that it was progressive health-care experts like Gruber who ridiculed voters for having that view. Lefty commentators have long claimed that Obamacare's unpopularity stems from the fact that voters are willfully ignorant of the law's virtues. But it turns out that the voters were right — Democrats have hidden the law's true costs through a complex web of insurance regulations — and that's a leading reason as to why the law is so unpopular. The next Congress should repeal some of Obamacare's least transparent provisions. This problem — the problem of how Obamacare's regulations and mandates drive up the cost of individually-purchased health insurance — is something we've been carefully documenting at the Manhattan Institute. Our Obamacare cost map shows you, by ZIP code, how much the law increases underlying premiums. The best way for Republicans to respond to this problem is to repeal or roll back the parts of the law that drive costs upward. In particular, age-based community rating forces young people to pay twice as much for health insurance, driving many of them out of the market. The next Congress should impose transparency upon the CBO. The Congressional Budget Office is arguably the most important government agency that nobody knows anything about. The CBO is Congress's official estimator of the impact that proposed legislation will have on spending, tax revenue, and health-insurance coverage. But the CBO doesn't open up its models for outside observers to examine and critique. This has got to end. The prospects for far-reaching entitlement and tax reform are stymied by the CBO's outdated methods; the best way to change those methods is to expose them to the public."
http://www.nationalreview.com/corner/392480/what-do-about-obamacare-and-stupidity-american-voter-avik-roy
 Jonathan Gruber's Many Efforts to Deceive the American People
http://www.nationalreview.com/corner/392416/jonathan-grubers-many-efforts-deceive-american-people-veronique-de-rugy
Obamacare architect is thankful for the 'stupidity of the American voter': Kevin O'Brien
http://www.cleveland.com/obrien/index.ssf/2014/11/obamacare_architect_is_thankfu.html
Of Course Jonathan Gruber Said That
"We shouldn't be remotely surprised to learn of Jonathan Gruber's latest comments. Why? Well, because as anybody who has been paying attention knows, the entire Obamacare project has been an exercise in rank dishonesty from the get go. Gruber is routinely as slippery as hell, sure. But so is everybody else. Ezra Klein told us before the bill was even passed that advocates of reform had to mislead the public to get anything done, while his fellow travelers on the Left made no secret of their real goals. During the debate, the president and the broader Democratic party made repeated assurances that they knew full well were utterly false. The champions of the law within the journalistic class, meanwhile, refrained from admitting what the measure did until it had been launched, at which point they said, "of course you can't keep your insurance; of course you are being charged more to subsidize others; of course there are winners and losers; how else did you think this was going to work"? Obamacare's partisans understood from the outset that their proposal was unpopular, and that in consequence they would not get it past the people unless those people were hoodwinked. But they didn't care. They wanted their change far more than they wanted to respect the truth or the legislative process or the Constitution or the limits of executive power or the rule of law — or anything much at all. For its apologists, the results have been all that have mattered. And so, utterly convinced that any behavior in pursuit of their end was virtuous, they lied their nasty little heads off. They're still lying."
http://www.nationalreview.com/corner/392489/course-jonathan-gruber-said-charles-c-w-cooke
Obamacare consultant under fire for 'stupidity of the American voter' comment
"On Tuesday, conservatives tore into Gruber's 2013 remarks, saying they served as an admission of intentional deceit by the Affordable Care Act's architects. "There you go, America. That is what the Democrat Party thinks of you," Rush Limbaugh said on his radio show Monday, according to a transcript of the show. "They think most people are incompetent and will make the wrong decisions if living a life of self-reliance." Social media lit up with posts about the comments on Monday and Tuesday, with several lawmakers weighing in as well. Rep. Bill Cassidy, who is challenging Sen. Mary Landrieu in a Senate rrunoff election next month, seized on the comments to ding his Democratic rival."The architect of ObamaCare says it passed because voters are stupid. Does Landrieu think that about #LAsen voters?" he wrote on twitter. "The crafting of Obamacare – amazing to hear their approach," wrote Rep. Jason Chaffetz on Twitter, linking to the clip of Gruber's comments. In the video, Gruber appeared to be speaking specifically about the political environment in 2010 and its impact on the law's funding mechanisms. Gruber takes a critical stance on some of those outcomes, calling them "irrational." "I wish Mark was right and we could make it all transparent but I'd rather have this law than not," Gruber said. "That involves tradeoffs that we don't prefer as economists but are realistic." On Tuesday Morning Independent Sen. Angus King, who caucuses with the Democrats, had a tense exchange with Fox News anchor Brian Kilmeade on air about the remark."
http://www.washingtonpost.com/blogs/post-politics/wp/2014/11/11/obamacare-consultant-under-fire-for-stupidity-of-the-american-voter-comment/
Krauthammer: Gruber Obamacare Comments Are 'True Voice Of Liberal Arrogance' [VIDEO]
http://dailycaller.com/2014/11/11/krauthammer-gruber-obamacare-comments-are-true-voice-of-liberal-arrogance-video/
Krauthammer: Obamacare Deception "Exactly What Conservatives Have Been Saying For Years," "True Voice Of Liberal Arrogance"
http://www.realclearpolitics.com/video/2014/11/11/krauthammer_on_obamacare_deception_exactly_what_conservatives_have_been_saying_for_years_true_voice_of_liberal_arrogance.html
Gowdy on Gruber's Obamacare Admission: "At This Point, What Difference Does It Make?"
"REP. TREY GOWDY (R-SC): I can't get past the irony to even get to the arrogance. The most transparent administration since the continent shifted had to rely on artifice and deception to pass its signature piece of legislation. You can't make that up. He had to lie to people and then he justified it, so I can't even get past the irony of that to even get to the arrogance of him calling our fellow citizens stupid.
MEGYN KELLY: You are a former prosecutor. You're great in a courtroom. Have you ever — I mean, this is smoking gun. I mean, this is the smoking gun piece of evidence — I mean, for years now the American public has disliked the law, has complained that they felt it was crammed down their throats, that there was dishonesty in the process, that they were not told the full story, and now you've got the chief architect of the law or one of them on camera saying, yes, we had to lie because you are too dumb to know what's good for you.
GOWDY: Yeah, it's really serious in a participatory democracy when you tell your fellow citizens that you are either not smart enough to understand the truth or we can't tell you the truth because you wouldn't go along with it. Well if you wouldn't go along with it, maybe you shouldn't pass the law. It's not the responsibility of your viewers to read thousand page bills. Hell, the people that voted on it didn't read it before they voted on it. So it's not my fellow citizens' responsibility to read this bill. I would say this to the professor: put down the cognac and the lost writings of J.D. Salinger, if you want to see our stupid our fellow citizens are, take a look at last Tuesday night because they rejected you, this bill and this administration…
KELLY: Do you think the White House needs to speak to this now? We went through the number of contacts he had personally chairing, the president did, a meeting with him, touting him as an objective analyst, credible, unbiased, compelling, his Senate testimony. He was presented to us as an honest broker by the administration.
GOWDY: I would love for the president, whom I saw in his purple jacket over in China, to repudiate what this guy — I mean it's an insult. He insulted the very people, frankly, who put the president in office twice. So I would love to hear somebody other than Josh Earnest apologize for what this professor said.  But honestly, at this point, Megyn, what difference does it make? I mean we have the law. We were sold a false bill of goods, it's going back to court. And they're laughing all the way to the bank because they lied, they got away with it and they got the bill that they wanted so my fellow citizens have to keep in mind, fool me once, shame on you, ever fool me again, shame on us."
http://www.realclearpolitics.com/video/2014/11/11/gowdy_on_grubers_obamacare_admission_at_this_point_what_difference_does_it_make.html
Watch Trey Gowdy's Defiant Response to Obamacare Architect Who Previously Said 'Stupidity' of Americans Helped Get Law Passed
http://www.theblaze.com/stories/2014/11/11/watch-trey-gowdys-defiant-response-to-obamacare-architect-who-previously-said-stupidity-of-americans-helped-get-obamacare-passed/?utm_source=TheBlaze.com&utm_medium=rss&utm_campaign=story&utm_content=watch-trey-gowdys-defiant-response-to-obamacare-architect-who-previously-said-stupidity-of-americans-helped-get-obamacare-passed
Trey Gowdy calls on Obama to 'repudiate' Obamacare architect for 'smoking gun' video
http://www.washingtonexaminer.com/trey-gowdy-calls-on-obama-to-repudiate-obamacare-architect-for-smoking-gun-video/article/2556052?custom_click=rss
Maine Sen. Angus King: Who cares if ObamaCare architect Jon Gruber thinks voters were deceived about ObamaCare?
http://hotair.com/archives/2014/11/11/maine-sen-angus-king-who-cares-if-obamacare-architect-jon-gruber-thinks-voters-were-deceived-about-obamacare/
Why Obamacare Architect's Admission of Dishonesty Should Matter to Every American
http://www.breitbart.com/InstaBlog/2014/11/11/Why-Obamacare-Architect-s-Admission-of-Dishonesty-Should-Matter-to-Every-American
ObamaCare Lies and Democracy
http://www.commentarymagazine.com/2014/11/11/obamacare-lies-and-democracy-jonathan-gruber-transparency/
OBAMACARE ARCHITECT APOLOGIZES, ADMITS LAW 'INCOMPLETE' HAS 'TYPOS'
"MIT Economist Jonathan Gruber, widely-considered the "architect of Obamacare," admitted that the law had "some typos" and was "incomplete," while blaming the typos on Democrats not having enough votes to put the bill through conference after Sen. Scott Brown (R) was elected in Massachusetts during an interview on Tuesday's "Ronan Farrow Daily" on MSNBC.
Gruber also apologized for comments he made citing "lack of transparency" as a "critical advantage" in Obamacare's passage thanks to the "stupidity of the American voter." "The comments in the video were made at an academic conference, I was speaking off the cuff and I basically spoke inappropriately and O regret having made those comments" he said.  He added that the point he was making was that Obamacare had to be done through the tax code. He also stated, "I think the pressures politically led to an incomplete law with some typos which has led to this recent dramatic court case. But I don't think it really affects the sustainability." Gruber argued that the language of the law regarding state exchanges and subsidies was "not really tortured language, it's just a typo. Basically, remember this law, the law that passed was essentially the Senate version, it was supposed to go to conference and then when Scott Brown got elected, the Democrats didn't have the votes to put it through conference, they had to basically pass the Senate version, which had basically typos in it, and this is a typo. It's, first of all, not entirely clear if you look at the language whether what actually it means. One way to read it is that states with federal exchanges can't give subsidies. Another way to read it, is they can.  But, it's blatantly clear through the interpretation of the law that Congress completely intended these subsidies to be available to all the states."
http://www.breitbart.com/Breitbart-TV/2014/11/11/Obamacare-Architect-Apologizes-Admits-Law-Incomplete-Has-Typos
Obamacare Author Regrets 'Stupidity of the American Voter' Comment, but Fails to Mention One Thing
"An architect of Obamacare who said last year that the "stupidity of the American voter" helped pass the law said Tuesday that he regretted making that comment, but stopped short of apologizing. "The comments that were made at an academic conference, I was speaking off the cuff, and I basically spoke inappropriately and I regret having made those comments," Jonathan Gruber, now a health economist at the Massachusetts Institute of Technology, told MSNBC… While Gruber apologized on Tuesday, he continued to stress that Obamacare was designed as a tax bill because it would not have been possible to write it as a spending bill. "Public policy that involves spending is typically less political palatable than policy that involves doing things through the tax code," he told MSNBC. He noted he preferred to pass it like a spending bill, just as Massachusetts passed its health care bill as a spending measure. "That was politically infeasible, and so instead, it was done through the tax code, and that's the only point I was making," he said. Gruber also insisted that the Supreme Court is only being forced to review the law again because of a "typo." He said rushing the law through the Senate created a law that had "some typos" in it. The Court will soon rule on whether Obamacare allows the federal government to offer insurance subsidies to people in states that have not set up their own insurance exchanges. Gruber and other Democrats have said they intended to allow those subsidies, and that only a drafting error prevented it from happening. "It's just a typo," he said."
http://www.theblaze.com/stories/2014/11/11/obamacare-author-regrets-stupidity-of-the-american-voter-comment-but-fails-to-mention-one-thing/?utm_source=TheBlaze.com&utm_medium=rss&utm_campaign=story&utm_content=obamacare-author-regrets-stupidity-of-the-american-voter-comment-but-fails-to-mention-one-thing
Gruber Backpedals on Obamacare Comments: Spoke 'Off the Cuff,' 'Inappropriately'
http://www.nationalreview.com/corner/392505/gruber-backpedals-obamacare-comments-spoke-cuff-inappropriately-brendan-bordelon
Obamacare Architect Apologizes: "I Regret Having Made Those Comments"
http://www.realclearpolitics.com/video/2014/11/11/obamacare_architect_apologizes_i_regret_having_made_those_comments.html
Jon Gruber finally speaks! … to MSNBC
http://hotair.com/archives/2014/11/11/jon-gruber-finally-speaks-to-msnbc/
Gruber Now Accusing GOP Of Trying To 'Confuse People' About Obamacare
"Gruber told Boston-area public broadcaster WGBH late Tuesday that the upcoming Supreme Court case which challenges whether Obamacare allows subsidies in federally-run exchanges is, in fact, a Republican attempt to confuse the American people. "I think this comes to the master strategy of the Republican Party, which is to confuse people enough about the law so that they don't understand the subsidies they're getting are because of the law," Gruber said. Gruber's comments are especially ironic in the aftermath of a 2013 video, uncovered by regular citizen Rich Weinstein, in which Gruber explains to a University of Pennsylvania audience that Democrats had to hide the actual cost of the health-care law from the public because of "the stupidity of the American voter." "Lack of transparency is a huge political advantage," Gruber had said. Gruber now opposes the challenges to the Obama administration's rule on Obamacare subsidies, but he first attracted attention over the summer when Weinstein and bloggers John Sexton and Morgan Richmond discovered several tapes of Gruber explaining that Obamacare does actually restrict subsidies to state-run exchanges."
http://dailycaller.com/2014/11/11/gruber-now-accusing-gop-of-trying-to-confuse-people-about-obamacare/
LEE: OBAMACARE ARCHITECT COMMENT PROVES DC SNEAKS BAD LEGISLATION PAST CITIZENS
http://www.breitbart.com/Breitbart-TV/2014/11/11/Lee-Obamacare-Architect-Statement-Unfortunately-Accurate
Should Obamacare define the 30 or 40 hour work week?
http://hotair.com/archives/2014/11/11/should-obamacare-define-the-30-or-40-hour-work-week/
Obamacare's smoking gun
"But now the president's signature domestic accomplishment is back under scrutiny by the Supreme Court. And the danger posed by the latest legal challenge, King v. Burwell, is existential. The question the Supreme Court has taken up is whether Obamacare's subsidies – tax credits, if you will – apply nationally or whether they are limited to only the handful of states that chose to establish their own exchange for individuals to purchase health insurance under Obamacare. In most states the exchanges have been established by the federal government because the state refused to do so. And there's the rub because in the section of the Act that establishes state exchanges and the tax credits for the millions of Americans qualifying therefor, the operative language says such subsidies are available only in exchanges "established by a state." If, indeed, the subsidies were so limited, the likelihood is high Obamacare would self destruct. About 5.5 million Americans have signed up for coverage in states where the Feds run the exchanges. And the vast majority of them, 87 percent, have received subsidies. If the Court strikes those subsidies, those persons would no longer be able to afford coverage under Obamacare. Their departure from the insurance pool would trigger a substantial increase in premiums, and that would initiate the Act's death spiral. Recognizing this clear and present danger, the Internal Revenue Service has issued regulations that permit the subsidies in all states. The Obama administration argues that congressional intent respecting the entirety of the law makes it evident that Congress intended subsidies to be available in all states. Additionally, they argue that the statutory language restricting subsidies only to those individuals in state-established exchanges was simply an unintended "drafting error." On its face this argument appears both plausible and reasonable. But it's not. For openers you can be sure that the Senate Office of Legislative Counsel, which drafted Obamacare and which is made up of skilled lawyers whose independence and impartiality is above question, would have brought to the attention of the Senate Finance Committee from which the bill emerged the policy discrepancy concerning the section that placed the limitation on the subsidies. Had the language been a drafting error, it would have been rewritten. But it wasn't. Could the restrictive language have been intended by the Obama administration and the Democrats on the Senate Finance Committee? Amazingly, there is evidence that says yes. Call it the smoking gun. Jonathan Gruber is an MIT economist who helped design Obamacare. After the law passed he consulted with numerous states concerning the establishment of their exchanges. Here is what he said in January of 2012: "What's important to remember politically about this is if you're a state and you don't set up an exchange, that means your citizens don't get their tax credits."
http://www.charlotteobserver.com/2014/11/10/5305767/obamacares-smoking-gun.html#.VGLR3r6RafR
Obamacare begins to unravel
"…Three things happened during the first 10 days of November that amount to a major downgrade in the prognosis for Obamacare. First, Republicans won a majority of seats in the Senate, giving them control of both houses of Congress. Second, the Obama administration sharply lowered its estimate for how many people will enroll in Obamacare in 2015. Third and probably most important, the Supreme Court agreed to hear a sleeper legal case that could have devastating consequences for Obamacare if the justices side with the plaintiffs. The legal case, King v. Burwell, hinges on a linguistic technicality in the original ACA legislation that has become more important than anybody imagined at the time. The law says that federal subsidies meant to help many lower-income people pay for policies can only be issued through a healthcare exchange "established by the state." But only 16 states have built such exchanges, with the rest relying on the federal exchange. When legislators drafted the law, they anticipated most states would set up their own exchanges, and the plaintiffs in the suit now contend that federal subsidies are not permitted in the 34 states that haven't. The whole issue will boil down to whether the justices think the technicality matters enough to upend the entire law. The odds seem tilted against the law. In the court's other big decision on Obamacare, in 2012, a narrow 5-4 majority voted to uphold the law, with Chief Justice John Roberts unexpectedly siding with the majority. The issue is different this time, but the mere fact that the Supreme Court chose to accept the case indicates an interest among the justices in settling the matter definitively. Meanwhile, the law is no more popular now than it was two years ago, which could limit the societal repercussions of a vote against the law."
http://finance.yahoo.com/news/obamacare-begins-to-unravel-170824756.html
Why 'King v. Burwell' Obamacare Case Is Not 'NFIB v. Sebelius' Redux
http://www.forbes.com/sites/wlf/2014/11/11/why-king-v-burwell-obamacare-case-is-not-nfib-v-sebelius-redux/
A Pretty Clever Way Out of the Obamacare Case for Liberals
"Brian Beutler identifies a path Chief Justice Roberts could take that would leave Obamacare as is: Rule that the law makes tax credits available only for states that established their own exchanges, but that the federal government can't bribe states that way. There would be a precedent for such a decision. Seven justices agreed in the 2012 Obamacare case that the feds couldn't structure Medicaid funding in a way that effectively coerced the states to go along with federal desires, and rewrote the statute to avoid the problem. (I was not a fan of that decision, for what it's worth.)"
http://www.nationalreview.com/corner/392488/pretty-clever-way-out-obamacare-case-liberals-ramesh-ponnuru
Affordable Care Act Enrollment FAQs
Common questions about open enrollment and the Affordable Care Act.
http://www.nytimes.com/interactive/2014/11/11/upshot/obamacare-facts-affordable-care-act-enrollment.html?partner=rss&emc=rss&_r=0&abt=0002&abg=0
IMMIGRATION:
No Surrender on Immigration (Sessions' article)
Who will protect the nation, if not us?
"On Election Day, Americans roared in protest against the President's open-borders extremism. They rallied behind candidates who will defend the rule of law and put the needs of American workers and families first. Exit polls were unequivocal. More than 3 in 4 voters cited immigration as an important factor in their vote, believed that U.S. workers should get priority for jobs, and opposed the President's plans for executive amnesty. These voters were right and just in their demands. But President Obama made clear that he would attempt to void the election results—and our laws—by moving forward with his executive amnesty decree. This decree would operate much like his unlawful "Deferred Action": conferring work permits, photo IDs, and Social Security numbers to millions of individuals illegally present in the U.S.—allowing them to take jobs and benefits directly from struggling American workers. It is a scheme the Congress has explicitly refused to pass. The President will arrogate to himself the sole and absolute power to decide who can work in the U.S., who can live in the U.S., and who can claim benefits in the U.S.—by the millions. His actions will wipe out the immigration protections to which every single American citizen is lawfully entitled. And his actions will ensure—as law enforcement officers have cried out in repeated warnings—a "tidal wave" of new illegal immigration. He must be stopped. And the American people have sent Washington a Republican congressional majority to do exactly that. Here's how we can stop him: President Obama's executive amnesty will not be easy to execute. U.S. Citizenship and Immigration Services will have to be ordered to redirect funds and personnel away from its statutorily mandated enforcement duties and towards processing applications, amnesty benefits, and employment authorizations for illegal immigrants and illegal overstays. It is a massive and expensive operation. And it cannot be implemented if Congress simply includes routine language on any government funding bill prohibiting the expenditure of funds for this unlawful purpose. This is the same way we prevented the President from closing Guantanamo Bay. Such application of congressional power is ordinary, unexceptional, and used thousands of times. Congress has the power of the purse. The President cannot spend a dime unless Congress appropriates it."
http://www.politico.com/magazine/story/2014/11/no-surrender-on-immigration-112766.html#.VGLbmr6RafQ
O'Reilly: Obama Using Immigration To Deflect Attention From Economy
http://www.realclearpolitics.com/video/2014/11/11/oreilly_obama_using_immigration_to_deflect_attention_from_economy.html
Inside the Plan to Block Obama's Amnesty
Some congressional Republicans have a way to block the executive actions, but it won't be easy.
"When many Republicans were still celebrating the GOP's historic electoral victory, conservatives on Capitol Hill began meeting in private to develop a plan to stop President Obama's planned executive action on immigration. The resounding support of the American people at the polls last week appears to have given some House and Senate Republicans new confidence that they can face down Obama and win. Yet that doesn't even mean they'll necessarily get their chance: Republican leadership in both bodies may resist putting up the stakes involved. Conservative members in both chambers want to pass a continuing resolution to fund the whole government with language that expressly prohibits using federal funds to enable any executive action on immigration policy, blocking funding, for instance, of work-authorization documents for illegal immigrants. Congressmen will work this week on crafting a strategy to pass such a bill, and one working plan would have House Republicans include such language in a continuing resolution that's needed to keep the government funded past mid-December. Such an effort will probably run into the objections of Senate majority leader Harry Reid. Even if Republicans can persuade Reid to agree to those conditions — there are a number of Senate Democrats they think would support the idea — they'll have to persuade the president to sign that CR, too. If Reid refuses to take up an amnesty-blocking bill before the existing continuing resolution expires — as one assumes he will — the plan is for House Republicans to pass a short-term continuing resolution set to expire just after the new Congress is seated, followed by a long-term CR in the new year that includes the anti-amnesty language. President Obama has indicated he wants to enact executive action before the end of the year, so unless he gets cold feet about the move (again), it's likely that the backup plan will not get in the way of his announcement. The idea, instead, is then to block the implementation of the president's executive action, which is apt to include deferred prosecution and work permits for several million illegal immigrants. Despite the president's plan to act in the lame-duck session, Republicans may have leverage to stop him. "This is absolutely a fight that we can win," one GOP staffer says. "[President Obama] would become unmoored from reality if we passed a bipartisan bill blocking executive amnesty and he just said, 'Screw it, I'm shutting the government down, I'm passing executive amnesty, I'm king of the world.'" But getting to a bill, period, let alone a bipartisan one, won't necessarily be easy. Republican leadership in the House may so fear a government shutdown that such legislation never reaches a vote. House leadership has instead floated the idea of passing a one-year continuing resolution in collaboration with Senate Majority Leader Harry Reid, so that Congress could focus on other issues in the coming year, an idea that isn't sitting well with conservatives. "There's a surging well of angst over the possibility that a one-year CR could be locked in with Reid," the staffer says."
http://www.nationalreview.com/article/392470/inside-plan-block-obamas-amnesty-ryan-lovelace
NEXT SEN HOMELAND SECURITY CHAIR LAYS OUT BORDER PLAN
"Sen. Ron Johnson (R-WI) outlined his proposal for border security, and said that securing the border would be a top priority when he takes over the Senate Homeland Security Committee on Tuesday's "Your World with Neil Cavuto" on the Fox News Channel. Johnson said, "you have to secure the border first…if you continue down this path of deferring action and actually increasing the incentives. That's what President Obama did with deferred action on childhood admissions. The result of that memorandum was the flooding of the border with all these kids out of Central America. So, we've got to stop the flow, that's the first achievable goal possible."
He added, "what I think in particular is you combine a robust guest worker program. Because I think that's what is lost in this discuss and what will be so damaging about President Obama taking unilateral action. If he defers action on deportations, for example, that's going to be an incentive for illegal immigration. So, what we need to do is we need to eliminate or drastically reduce those incentives for illegal immigration. Of course, the number one incentive is people coming here looking for work for that kind of opportunity. So, let's have a functioning guest worker program. And, Neil, I'd attach to that prevailing wages, minimum wages so that we're not incentivizing employers to bring in labor that would depress American wages. It's just kind of a common sense approach. Let's eliminate all the incentives for illegal immigration. It'll really reduce those illegal immigrants down to a trickle, and then it's going to be a whole lot easier to secure our border." Johnson also railed against the planned executive action by the president, stating "it will help poison the well which is not a good thing. It's not the way you start the discussion, but if anything it's going to ramp up the need to secure the border because, again, what that will do is it will increase the incentives for people to come here illegally, which makes it even more important than we first secure the border. So, from my standpoint, regardless of what President Obama does we need to pass a border security bill as the first step in solving the, not only illegal immigration problem. But, Neil, it's a public health and safety issue. It's a national security issue. So, I think all the uncertainty created by this administration, all the lack of security facing America right now, just points to the fact that number one priority has to be to secure the border."
http://www.breitbart.com/Breitbart-TV/2014/11/11/Next-Sen-Homeland-Security-Chair-Lays-Out-Border-Plan
NY TIMES AGREES WITH SENATORS CRUZ AND LEE: LYNCH MUST ANSWER ABOUT EXECUTIVE AMNESTY
http://www.breitbart.com/Breitbart-Texas/2014/11/11/NY-Times-Agrees-with-Senators-Cruz-and-Lee-Lynch-Must-Answer-About-Executive-Amnesty
PRIEBUS: ILLEGAL EXECUTIVE AMNESTY ISN'T 'LEVERAGE'
http://www.breitbart.com/Big-Government/2014/11/11/Priebus-Illegal-Executive-Amnesty-Isnt-Leverage
Illegal Immigrants to Border Patrol: "We're Coming for the Amnesty"
"All of President Obama's talk about granting some illegal immigrants amnesty worries the nation's Border Patrol agents, News Radio 1200 WOAI's Michael Board reports. Indications are that as many as 6 million people could have their status in the United States 'normalized,' meaning they would be allowed to remain in the country, work legally and perhaps have a path to citizenship, thanks to President Obama's expected Executive Order. But Shawn Moran, who is with the National Border Patrol Council, tells Newsradio 1200 WOAI that just the talk of granting legal status to illegals will have an impact on cross border traffic. "We definitely see increases in illegal aliens coming across the border when there is national talk of an amnesty," Moran said. Moran says immigrant smuggling cartels in Mexico and Latin America pounce on that talk to try to shake down desperate people who are facing poverty and horrible crime in their native countries. "Under President Bush there was talk of immigration reform, and they would say, 'we're coming here for the amnesty'," Moran said. He says any talk of changing U.S. immigration laws results in a flood of desperate people trying to take advantage of what they are told is a 'permiso,' which will allow them to get away from the Hell that is their native country and into the prosperity and generous welfare state that is the United States. He points to the rush of unaccompanied minors from Central America this past summer. "That was largely fueled by the idea that we were not enforcing our immigration laws, and if you got to this country, you could stay here," he said. Several Central American immigrants said they were conned by criminal gangs to borrow thousands of dollars to send their children to the U.S., because they were told that the U.S. would allow unaccompanied minors to remain in the country under a law designed to cut back on sex trafficking.  It was only when word got back to Central America that there was no 'permiso' and immigrant children were being detained that the flood stopped."
http://www.woai.com/articles/woai-local-news-sponsored-by-five-119078/illegal-immigrants-to-border-patrol-were-12950984/
9 Investigates: Illegal immigrants faking crimes to stay in Charlotte
Reporter Mark Becker uncovers the elaborate lengths some illegal immigrants go through to stay in the country and how hard it is to stop
http://www.wsoctv.com/news/news/special-reports/9-investigates-illegal-immigrants-faking-crimes-st/nh5BL/#__federated=1
STEYN: OBAMA LAME-DUCK IMMIGRATION PUSH IS FLIPPING THE FINGER TO VOTERS
http://www.breitbart.com/Breitbart-TV/2014/11/11/Steyn-Obama-Pushing-Immigration-in-Lame-Duck-is-Flipping-the-Finger-to-America-Voters
TEXAS STATE REP. FILES BILL TO END IN-STATE TUITION FOR ILLEGALS
"Monday was the first day which Texas legislators could file bills for consideration during the 2015 Legislative Session, and as per tradition, some of the first bills filed seem destined to be among the most buzzworthy. One such bill is HB 209, filed by Representative Jonathan Stickland (R-Bedford), which would revoke the 2001 law that granted in-state tuition at Texas universities to illegal immigrant students by including in the definition of "resident" for tuition purposes those who had lived in Texas at least three years and had a Texas high school diploma or GED equivalent, provided that they sign an affidavit that they intend to apply for permanent residency status as soon as they could."
http://www.breitbart.com/Breitbart-Texas/2014/11/10/Texas-State-Rep-Files-Bill-to-End-In-State-Tuition-for-Illegals
White House says Obama is 'looking forward' to executive action on immigration
http://fusion.net/story/26697/white-house-says-obama-is-looking-forward-to-immigration-executive-action-2/
SPENDING/BUDGET/ECONOMY:
Cities Struggle to Recover From U.S. Recession, Pew Says
http://www.businessweek.com/news/2014-11-11/u-dot-s-dot-cities-struggle-to-recover-from-recession-s-toll-pew-says
These Dems Are Fed Up With The Federal Reserve
http://dailycaller.com/2014/11/11/these-dems-are-fed-up-with-the-federal-reserve/
GOP looks to extend tax breaks during lame duck
http://www.washingtonexaminer.com/gop-looks-to-extend-tax-breaks-during-lame-duck/article/2555998?custom_click=rss
Obama: Pacific pact a stepping stone toward free trade with China
http://www.washingtonexaminer.com/obama-pacific-pact-a-stepping-stone-toward-free-trade-with-china/article/2556019?custom_click=rss
COMMON CORE:
National Opposition to Common Core Continues to Grow
"As parents and educators become increasingly vocal against Common Core State Standards (CCSS), the national movement against the federal standards continues to gain power. And there is arguably no place where opposition is stronger than in Florida, where Common Core has only intensified the number and difficulty of standardized tests for students. An October parents' meeting at a high school in Royal Palm Beach, Florida, provided critics of the standards an opportunity to air their numerous concerns with Common Core testing, including the emotional and physical stress it has imposed on their children. "My third grader loves school, but I can't get her out of the car this year," asserted Dawn LaBorde, who has three children in Palm Beach County schools. She said that her son, a junior, had become so anxious that she had to take him to a doctor. "He can't sleep, but he's tired. He can't eat, but he's hungry." During the meeting, parents bemoaned that some of their children have had to begin taking medications to help cope with the stress, including Xanax. Students are reportedly feeling particularly anxious over the standardized testing, as those who fail can be held back. One father, who stated at the Royal Palm Beach meeting that he will be pulling his second grader out of school, declared, "Teaching to a test is destroying our society."
http://www.thenewamerican.com/culture/education/item/19496-national-opposition-to-common-core-continues-to-grow?utm_source=Newsletter&utm_campaign=e7d41682a4-The_Editors_Top_Picks_3_12_143_12_2014&utm_medium=email&utm_term=0_8ca494f2d2-e7d41682a4-289807861
MISC.:
Majority in U.S. Want GOP in Congress to Set Nation's Course
http://www.gallup.com/poll/179339/majority-gop-congress-set-nation-course.aspx
Obama Rejected: American People Want Republicans To Set The Nation's Agenda
"For all the handwringing and posturing by the White House and Democrats over how the midterm elections were not a mandate for Republicans, Gallup has released a new poll showing a mandate is exactly what the American people had in mind. In a new survey Gallup found 53 percent of Americans want Republicans to lead the nation's agenda compared to only 36 who think President Barack Obama should. After the 2012 election, President Obama held a 46 to 42 percent advantage on the same question."
http://dailycaller.com/2014/11/11/obama-rejected-american-people-want-republicans-to-set-the-nations-agenda/
By 17-point margin, public wants GOP Congress, not Obama, to lead nation
http://www.washingtonexaminer.com/by-17-point-margin-public-wants-gop-congress-not-obama-to-lead-nation/article/2556037?custom_click=rss
At Last, a Chance to Get to the Bottom of the IRS Mess
The Republican Senate takeover signals a new chapter in efforts to rein in the out-of-control tax agency.
"The day after Republicans won solid majorities in the House and Senate, House Speaker John Boehner and Senate Majority Leader-to-be Mitch McConnell outlined priorities for the newly elected Congress. High on the list is fundamental tax reform. In addition to overhauling the federal tax code, however, Congress should rein in the Internal Revenue Service. Much has already been learned about the arrogance of the IRS from the House investigations of the agency's targeting of conservatives. The revelations emerged despite strenuous efforts by Democrats in Washington and by the IRS itself to block inquiries and deny the existence of political targeting—targeting that the former head of the IRS Exempt Organizations Unit, Lois Lerner, eventually acknowledged and apologized for in May 2013. Bringing the IRS to heel can start with re-energizing and expanding congressional investigations and holding accountable those responsible for the targeting and other abuses. To serve notice that the IRS's thumbing of its nose at Congress by ignoring multiple congressional subpoenas will no longer be tolerated, the House GOP Steering Committee should elect Rep. Jim Jordan as the new chairman of the House Oversight and Government Reform Committee (where current chairman Darrell Issa is term-limited). Rep. Jordan has relentlessly pursued the IRS matter in an effort to shed light on the agency's unprecedented attempts to suppress the free speech of citizen groups. It was Rep. Jordan who first summoned Ms. Lerner, in February 2012, to appear on Capitol Hill and explain why the IRS was withholding recognition of tea party applications for tax-exempt status and subjecting those groups to years of delay and intrusive inquiries. After Ms. Lerner refused to cooperate and answer his questions, Rep. Jordan formally demanded an investigation by the Treasury Department's inspector general. Without Rep. Jordan, there would have been no IG investigation and no public admission by Ms. Lerner that conservative groups were being subjected to unparalleled scrutiny and mistreatment. Watching Jim Jordan become head of the House Oversight and Government Reform Committee would be the IRS's worst nightmare. There will be a new chairman as well at the House Ways and Means Committee, most likely Paul Ryan , who has been clearly skeptical of the ongoing dissembling of IRS Commissioner John Koskinen . But Republicans must have the right chairmen in place in both houses, giving each of them the tools and mandate to conduct thorough investigations of the IRS, coordinated to avoid competition and overlap."
http://online.wsj.com/articles/cleta-mitchell-at-last-a-chance-to-get-to-the-bottom-of-the-irs-mess-1415666025
Obama says FCC should reclassify internet as a utility
"President Obama has come out in support of reclassifying internet service as a utility, a move that would allow the Federal Communications Commission to enforce more robust regulations and protect net neutrality. "To put these protections in place, I'm asking the FCC to reclassifying internet service under Title II of a law known as the Telecommunications Act," Obama says in a statement this morning. "In plain English, I'm asking [the FCC] to recognize that for most Americans, the internet has become an essential part of everyday communication and everyday life."
http://www.theverge.com/2014/11/10/7185933/fcc-should-reclassify-internet-as-utility-obama-says
US, China unveil ambitious climate change goals
http://townhall.com/news/politics-elections/2014/11/11/us-china-unveil-new-climate-change-goals-n1917425
After secret meetings, Obama and China strike climate change deal
http://nypost.com/2014/11/11/after-secret-meetings-obama-and-china-strike-climate-change-deal/
Obama sets goal to cut US greenhouse gas emissions by at least 26 percent by 2025
http://townhall.com/news/world/2014/11/11/obama-sets-goal-to-cut-us-greenhouse-gas-emissions-by-at-least-26-percent-by-2025-n1917426
The coming climate onslaught
President Obama readies a sweeping list of executive actions.
http://www.politico.com/story/2014/11/climate-rules-obama-112792.html
After Past Failures, White House Announces Renewed Push for Electric Cars
http://www.theblaze.com/stories/2014/11/11/after-past-failures-white-house-announces-renewed-push-for-electric-cars/?utm_source=TheBlaze.com&utm_medium=rss&utm_campaign=story&utm_content=after-past-failures-white-house-announces-renewed-push-for-electric-cars
Record-High Majority of Americans Say Owning a Gun Makes Their Homes Safer
"A record-high majority of Americans believe having a gun in their home keeps them safer, despite recent efforts by gun control advocates to persuade them otherwise. That's according to a recent Gallup survey of more than 1,000 adults across all 50 states and the District of Columbia who were asked, "Do you think having a gun in the house makes it a safer place to be or a more dangerous place to be?" Sixty-three percent of respondents said having a gun makes their home safer, while 30 percent said it makes their home more dangerous. Six percent said it depends. The survey was conducted Oct. 12–15. That's up from eight years ago in 2006, when 47 percent said guns made them safer while 43 percent said guns posed greater risk of harm. But even those 2006 numbers were a big swing from 2000 data: At the turn of the millennium, only 35 percent said guns made their homes safer, while 51 percent said guns made their homes more dangerous. Gallup also found that Republicans (81 percent) are more likely than Democrats (41 percent) to own guns: Republicans, men and Southerners are the three most likely demographics to have guns at home."
http://www.theblaze.com/stories/2014/11/11/record-high-majority-of-americans-say-owning-a-gun-makes-their-homes-safer/?utm_source=TheBlaze.com&utm_medium=rss&utm_campaign=story&utm_content=record-high-majority-of-americans-say-owning-a-gun-makes-their-homes-safer
Dem Senator Says He Won't Put Up With His Party's 'Bulls**t' If they Try to Do This to GOP
"Even though Sen. Joe Manchin (D-W.Va.) is no longer part of the majority in the Senate, he believes there are several issues Democrats and Republicans can come together on. As far as the prospect of Democrats simply obstructing the GOP, essentially ensuring nothing gets done for the next two years — that's something Manchin says he won't go along with. "That's bulls**t," he told Politico. "I'm not going to put up with that." Manchin, a red-state Democrat who has never been shy about battling members of the his own party, famously shot a cap and trade bill with a rifle and touted his NRA endorsement in a 2010 campaign ad. In a lengthy Politico profile, several red-state Democrats expressed their willingness to work the new GOP majority to pass bipartisan legislation, including approving the Keystone XL pipeline, repealing Obamacare's medical device tax and restoring the full-time 40-hour workweek. These are all things currently on the Republican wish list. Sen. Claire McCaskill (D-Mo.) said the Democratic caucus "needs to take a hard look at the way we do things and make sure we are putting the policy issues first before politics." "The habit we got into in doing nothing, no one was happy with that. I hope that we never go back to that," she added. While Republicans could enjoy a 54-46 majority in the Senate, they would still need six Democrats to overcome a filibuster, Politico notes."
http://www.theblaze.com/stories/2014/11/11/dem-senator-says-he-wont-put-up-with-his-partys-bullst-if-they-try-to-do-this-to-gop/?utm_source=facebook&utm_medium=story&utm_campaign=ShareButtons
Lame Duck Nancy? Dems privately preparing for Pelosi departure in 2 years
Lawmakers speculate Minority Leader will cede power when Obama's term ends in 2016
http://www.washingtontimes.com/news/2014/nov/11/nancy-pelosi-leadership-secure-for-now-but-house-d/
Charlie Rangel: Calling Tea Partiers 'White Crackers' Was 'Term of Endearment'
http://www.nationalreview.com/corner/392482/charlie-rangel-calling-tea-partiers-white-crackers-was-term-endearment-brendan
Charlie Rangel: If you white tea-party crackers were offended by my choice of words, I apologize
http://hotair.com/archives/2014/11/11/charlie-rangel-if-you-white-tea-party-crackers-were-offended-by-my-choice-of-words-i-apologize/