News Briefing for Wednesday, November 26, 2014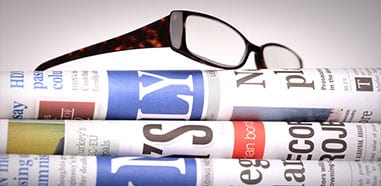 HEALTHCARE:
Chuck Schumer: Passing Obamacare in 2010 Was a Mistake
The Senate's No. 3 Democrat says that his party misused its mandate.
"Sen. Chuck Schumer upbraided his own party Tuesday for pushing the Affordable Care Act through Congress in 2010. While Schumer emphasized during a speech at the National Press Club that he supports the law and that its policies "are and will continue to be positive changes," he argued that the Democrats acted wrongly in using their new mandate after the 2008 election to focus on the issue rather than the economy at the height of a terrible recession. "After passing the stimulus, Democrats should have continued to propose middle-class-oriented programs and built on the partial success of the stimulus, but unfortunately Democrats blew the opportunity the American people gave them," Schumer said. "We took their mandate and put all of our focus on the wrong problem—health care reform." The third-ranking Senate Democrat noted that just about 5 percent of registered voters in the United States lacked health insurance before the implementation of the law, arguing that to focus on a problem affecting such "a small percentage of the electoral made no political sense." The larger problem, affecting most Americans, he said, was a poor economy resulting from the recession. "When Democrats focused on health care, the average middle-class person thought, 'The Democrats aren't paying enough attention to me,' " Schumer said. The health care law should have come later, Schumer argued, after Democrats had passed legislation to help the middle class weather the recession. Had Democrats pushed economic legislation, he said, "the middle class would have been more receptive to the idea that President Obama wanted to help them" and, in turn, they would have been more receptive to the health care law. Schumer said he told fellow Democrats in the lead-up to the passage of the Affordable Care Act that it was the wrong time to pass the law. "People thought—and I understand this—lots of people thought this was the only time to do this, it's very important to do. And we should have done it. We just shouldn't have done it first," he said. "We were in the middle of a recession. People were hurting and saying, 'What about me? I'm losing my job. It's not health care that bothers me. What about me?' … About 85 percent of all Americans were fine with their health care in 2009, mainly because it was paid for by either the government or their employer, private sector. So they weren't clamoring. The average middle-class voter, they weren't opposed to doing health care when it started out, but it wasn't at the top of the agenda." Schumer blamed the push for the Affordable Care Act so early in Obama's first term for the rise of the tea-party movement, which destroyed the Democratic majority in the House in 2010 and went on to—long with a number of other missteps by the federal government, including implementation of the law—oust the Democratic majority in the Senate as well in 2014."
http://www.nationaljournal.com/congress/chuck-schumer-passing-obamacare-in-2010-was-a-mistake-20141125
Obamacare: Inside Chucky Schumer
"Now that Jonathan Gruber has removed all doubt among anybody with an IQ above room temperature, at least one of Obama's former comrades can point out the obvious: Obamacare stinks. Chuck Schumer is attacking King Barry from the left, of course, but at least for once he's half-right. Chucky in 2009: "Chuck Schumer In 2009: Obamacare Has To Control Costs."… Chucky today: Democratic Sen. Chuck Schumer threw Obamacare under the bus Tuesday, charging that Democrats should not have passed the law in 2010."
http://dailycaller.com/2014/11/25/obamacare-inside-chucky-schumer/
Schumer: Obamacare "Wasn't The Change We Were Hired To Make" In 2008
"In a speech at the National Press Club on Tuesday, Sen. Chuck Schumer (D-NY) says Democrats "blew the opportunity the American people gave them" in 2008. "After passing the stimulus, Democrats should have continued to propose middle-class oriented programs and built on the partial success of the stimulus," Schumer said. "Unfortunately, Democrats blew the opportunity the American people gave them. We took their mandate and put all of our focus on the wrong problem — health care reform." "The plight of uninsured Americans and the hardships caused by unfair insurance company practices certainly needed to be addressed, but it was not the change we were hired to make. Americans were crying out for the end to the recession, for better wages and more jobs, not changes in health care," he said. Schumer said the focus on Obamacare was wrong because it would only affect a small portion of the electorate, concluding it was not beneficial to the Democratic party to focus on health care reform. "The Affordable Care Act was aimed at the 36 million Americans who were not covered," Schumer said. "It has been reported that only a third of the uninsured are even registered to vote. In 2010 only about 40% of those registered voting. So even if the uninsured kept with the rate, which they likely did not, we would still only be talking about only 5% of the electorate."
http://www.realclearpolitics.com/video/2014/11/25/schumer_obamacare_wasnt_the_change_we_were_hired_to_make_in_2008.html
Schumer Says Obamacare Hurt Dems: '85% of All Americans Were Fine With Their Health Care'
http://cnsnews.com/news/article/penny-starr/schumer-says-obamacare-hurt-dems-85-all-americans-were-fine-their-health#.VHVS61-ioyI.facebook
Is Chuck Schumer cutting Republicans' attack ads for them? (+video)
"Sen. Chuck Schumer, the third-ranking Democrat in the Senate, suggested during a speech Tuesday that Congress's focus on passing the Affordable Care Act compromised his party's efforts to restore the economy."
http://www.csmonitor.com/USA/DC-Decoder/Decoder-Buzz/2014/1125/Is-Chuck-Schumer-cutting-Republicans-attack-ads-for-them-video
On Twitter, Obama Loyalists Counter Schumer on Health Law
"Sen. Chuck Schumer, the Senate's third-highest ranking Democrat, created an uproar on Tuesday by calling the timing of President Barack Obama's successful push to pass health care reform in 2010 a mistake. "It wasn't the change we were hired to make; Americans were crying out for an end to the recession, for better wages and more jobs, not for changes in their health care," Mr. Schumer said in a speech at the National Press Club. He later added that when "Democrats focused on health care, the average middle-class person thought, 'the Democrats are not paying enough attention to me," But loyal Obama aides and former staffers pushed back hard against Mr. Schumer on Tuesday — taking to Twitter to upbraid the veteran New York lawmaker for his comments. Former speechwriters Jon Lovett and Jon Favreau, along with former White House spokesman Tommy Vietor and current White House adviser Dan Pfeiffer all weighed in on the controversy via social media. Mr. Lovett devoted several tweets to defending the president, mincing no words and saying "a pretty good test for Democratic candidates is whether they view Schumer as someone to listen to or someone to tolerate."
http://blogs.wsj.com/washwire/2014/11/25/on-twitter-obama-loyalists-counter-schumer-on-health-law/?mod=WSJBlog
Obamacare offers firms $3,000 incentive to hire illegals over native-born workers
Uses Obamacare fee to advance amnesty plan
"Under the president's new amnesty, businesses will have a $3,000-per-employee incentive to hire illegal immigrants over native-born workers because of a quirk of Obamacare. President Obama's temporary amnesty, which lasts three years, declares up to 5 million illegal immigrants to be lawfully in the country and eligible for work permits, but it still deems them ineligible for public benefits such as buying insurance on Obamacare's health exchanges. Under the Affordable Care Act, that means businesses who hire them won't have to pay a penalty for not providing them health coverage — making them $3,000 more attractive than a similar native-born worker, whom the business by law would have to cover. The loophole was confirmed by congressional aides and drew condemnation from those who said it put illegal immigrants ahead of Americans in the job market. "If it is true that the president's actions give employers a $3,000 incentive to hire those who came here illegally, he has added insult to injury," said Rep. Lamar Smith, Texas Republican. "The president's actions would have just moved those who came here illegally to the front of the line, ahead of unemployed and underemployed Americans." A Department of Homeland Security official confirmed that the newly legalized immigrants won't have access to Obamacare, which opens up the loophole for employers looking to avoid the penalty. The Health and Human Services Department, which oversees Obamacare, referred questions to the White House, which didn't reply to a request for comment. But Mr. Obama, traveling in Chicago Tuesday to defend his immigration plans, said his moves would boost the economy and vowed they wouldn't hurt American workers' wages. "Immigrants are good for the economy. We keep on hearing that they're bad, but a report by my Council of Economic Advisers put out last week shows how the actions we're taking will grow our economy for everybody," he said. This isn't the first time the Obamacare loophole has popped up on immigration. The overhaul bill that passed the Senate on a bipartisan vote last year created the same situation, granting illegal immigrants a long probationary period where they could legally work but weren't eligible for public benefits such as Obamacare."
http://www.washingtontimes.com/news/2014/nov/25/obama-amnesty-obamacare-clash-businesses-have-3000/
Bad news continues to roll in for Obamacare nightmare
"…I would be remiss if I didn't provide my periodic update on the Affordable Care Act, lest you grow complacent to its unspeakable egregiousness. So let's review some recent tidbits, shall we? First the good news. Customers who enrolled in the most popular Obamacare plans for 2015 shouldn't expect to see major hikes in their out-of-pocket health expenses compared with 2014, according to a new analysis. But wait. Those individual and family plan customers will still have substantially greater deductibles than people with employer-provided plans — and more limited networks. So even for these customers, things are still terrible; it's just that they're not expected to get too terribly more terrible next year. So we see that Obama's bait-and-switch continues. He wants you to believe that his law insures everyone. Even if that were remotely true, which it is not, of how much benefit is insurance coverage when you have to pay high deductibles before you even get to access it — and, adding insult to injury, still lose your doctors, your hospital and possibly your range of coverage? Enough with the "good news." Now for the not-so-wonderful news. Last week, a report was released showing the administration, in the words of CNBC, "pulled a fast-one with enrollment numbers for Obamacare, boosting a tally by including up to 400,000 dental plans — without publicly disclosing that fact at the time." In September, Centers for Medicare and Medicaid Services Administrator Marilyn Tavenner said there were 7.3 million "Americans enrolled in health insurance marketplace coverage," not disclosing that hundreds of thousands of dental plan numbers were included in that figure and that without them, the total would have been less than 7 million. But how did the administration react? As it always does, pretending to be surprised and outraged — as if it were not the primary player in this bad act. Health and Human Services Secretary Sylvia Mathews Burwell jumped on Twitter within hours of this report and called the discrepancy "unacceptable." She later promised to take action "to ensure that this kind of mistake does not occur again."… Burwell knows this wasn't a mere mistake, and thank goodness House Oversight and Government Reform Committee Chairman Darrell Issa called her on it. "After touting 8 million initial sign-ups for medical plans," said Issa, "four months later they engaged in a concerted effort to obscure a heavy drop-off rate of perhaps a million or more enrollees by quietly adding in dental sign-ups to exchange numbers. Faced with large numbers of Americans running for an exit from Obamacare, instead of offering the public an accurate accounting, the administration offered numbers that obscured and downplayed the number of dropouts. Now they're saying this was just a 'mistake.' The claim that this was only [accidental] stretches credulity."… There's more. CNBC reports that though small-business owners may have avoided Obamacare's regulations and penalties in its first year, they'll not be able to do that in the second year and beyond. In a recent survey conducted by payroll processing firm ADP, small businesses indicated that healthcare costs and complexities and the enormity of government regulations are their greatest concerns. One-third of business owners are fined annually for failing to comply with some sort of government regulation. Half of the companies paying fines don't even know the details of the fines they're required to pay. There's still more. The Department of Health and Human Services is considering changing Obamacare's auto-renewal rules such that if you don't take action during the open enrollment window, you may be enrolled into a lower-cost plan. That isn't so good as it will sound to some, because if you happen to want to stay in your existing plan under these circumstances — and keep your doctors, clinics, cost structures and benefit options — you may be precluded from doing so under the reassignment. And you probably can't switch back once enrollment is closed. As Reason magazine's Peter Suderman observed, "a hassle? Maybe. But have faith: They know what's best." And there's still more. A new report from Avalere Health reveals that insurers have increased premiums for the most popular plans sold on the exchanges after underpricing the policies last year. The average price for the 2015 exchange plans is increasing by 10 percent…"
http://www.washingtonexaminer.com/bad-news-continues-to-roll-in-for-obamacare-nightmare/article/2556644?custom_click=rss
FDA Issues Restaurant Menu Nutrition Label Regulations
"Today, the FDA unveils final regulations mandated by the Affordable Care Act on restaurant menu and food vending machine labeling of nutrition information. The rules have been under development for several years and were subject to intensive lobbying from nutrition groups, grocery stores, movie theaters and pizza delivery chains. CQ Roll Call's Georgina Gustin reports (subscription) that the FDA sifted through over a 1,000 comments that addressed complex details on the scope of the menu label regulations. Grocery stores complained that the rule would force supermarket chains to label as many as 15,000 additional items. Pizza chains objected to menu boards at retail locations that primarily offer pizza through a delivery service. The FDA released the text of the final menu label and vending machine rules early this morning. The regulations will be officially published on Dec. 1."
http://blogs.rollcall.com/healthopolis/fda-issues-restaurant-menu-nutrition-label-regulations/?dcz=
Obamacare 'architect' Gruber to testify before Congress
"Obamacare "architect" Jonathan Gruber has agreed to appear before the House Oversight and Government Reform Committee in December, where he likely will face questions from lawmakers about fooling "stupid" voters into supporting the healthcare law. Gruber has been the subject of heavy criticism from critics of the healthcare law, who say his repeated claims of deceiving the public about Obamacare's costs and benefits underscore the need to repeal it. Republican aides on the Oversight panel confirmed to the Washington Examiner that Gruber, an MIT professor, confirmed he will testify. The hearing is scheduled for Dec. 9. Aides told the Examiner that Centers for Medicare and Medicaid Services Administrator Marilyn Tavenner also has confirmed she will appear. Chairman Darrell Issa, R-Calif., in one of his last appearances at the helm of the committee, wants to question Tavenner about what he calls "deceptive" and "exaggerated" claims about the healthcare law's enrollment numbers. The Obama administration acknowledged earlier this month that 400,000 dental plans had been accidentally counted as part of the overall enrollment figure. Issa said the administration also hid figures showing one million people have dropped out of the healthcare exchanges since last year."
http://www.washingtonexaminer.com/obamacare-architect-gruber-to-testify-before-congress/article/2556635?custom_click=rss
ObamaCare architect Gruber set to testify at December House hearing
http://www.foxnews.com/politics/2014/11/25/obamacare-architect-gruber-set-to-testify-at-december-house-hearing/
Gruber: I'll testify in Oversight hearing
http://hotair.com/archives/2014/11/25/gruber-ill-testify-in-oversight-hearing/
Obamacare's Gift To Big Business: The Largest Firms Can Offer The Skimpiest Health Plans
"Have you ever wondered why the largest companies almost never criticize the Affordable Care Act? That may be because they are getting a deal that the rest of us aren't getting. The mandate to provide health insurance to employees kicks in for large employers on January 1st and applies to smaller companies the following year. Surprisingly, firms that are large enough to self-insure (and pay employees' medical expenses directly) can satisfy the mandate without covering hospitalization. They can also avoid paying for mental health care, the services of specialist doctors and even emergency room visits. In a nutshell, the largest firms can offer the skimpiest plans. Perhaps aware of the embarrassing implications of these loopholes, the Obama administration made an election eve announcement that there would be limits on the ability of firms to exploit them going forward. On Election Day, a Treasury Department notice alerted employers that any health plans not already finalized will have to cover hospitalization and doctor services – but not other benefits that are required of small employer plans and plans purchased by individuals. The timing of these announcements suggest that the administration wanted absolutely no media attention for them. Who is going to pore over changes to Obamacare technicalities when exciting election results are coming in? There are two issues here that the administration doesn't want discussed: Why does the law have a huge gaping loop hole for the largest companies? And how is the Obama administration able (once again) to re-write the law without any act of Congress? If you work for a self-insured company and have an above-average income, you probably don't have much to worry about. Employers are going to provide higher-income employees reasonably good health insurance in the future, just as they have in the past. But if your income is below-average, you could end up with worse coverage than you had before."
http://dailycaller.com/2014/11/25/obamacares-gift-to-big-business-the-largest-firms-can-offer-the-skimpiest-health-plans/
Surprise: The New Obamacare Abortion Accommodation Isn't an Accommodation and Violates the Law
"As Obamacare open enrollment rolled into its second week, the Obama Administration issued a new regulation purportedly intended to help insurance issuers in the state Exchanges comply with Obamacare's major abortion provision. He really shouldn't have bothered – it does nothing to correct the problems documented by the Government Accountability Office in September. First, this is the section of the ACA that the rule addresses: In the case of a plan [which covers abortion] the issuer of the plan shall collect from each enrollee in the plan . . . a separate payment for each of the following: (I)  an amount equal to the portion of the premium to be paid directly by the enrollee for coverage under the plan of services other than [abortion]; and (II) an amount equal to the actuarial value of the coverage of [abortion], and shall deposit all such separate payments into separate allocation accounts . . . There is no ambiguity. An issuer is supposed to collect a separate payment for abortions (with exceptions for rape, incest, and life of the mother). Now, here is what the new rule says: Section 1303 of the Affordable Care Act permits, but does not require a[n] [insurance] issuer to separately identify the premium for non-excepted abortion services on the monthly premium bill in order to comply with the separate payment requirement. A consumer may pay the premium for non-excepted abortion services and for all other services in a single transaction, with the issuer depositing the funds into the issuer's separate allocation accounts. . . . So, the rule does not follow the law. Further, the rule does not address transparency — another major issue with how this provision is being implemented — at all. What does all of this mean? Abortion-covering insurance plans in the exchanges will still not have to collect a separate abortion premium; most Americans in these plans will not even know they are paying for abortions; and, as the Government Accountability Office noted in their report, most of these plans are probably not even using separate allocation accounts. So, taxpayer funds are being commingled with abortion funds, and are being used to pay for abortions — this year, just like last year."
http://www.nationalreview.com/corner/393480/surprise-new-obamacare-abortion-accommodation-isnt-accommodation-and-violates-law-mary
IMMIGRATION:
Poll: 1-in-5 Americans Strongly Back Obama's Amnesty
"A new poll shows that only 21 percent of Americans strongly support President Barack Obama's plan to block deportations of illegal immigrants. In contrast, 33 percent of respondents strongly oppose Obama's Nov. 21 amnesty, which was favorably described in the YouGov poll as "plans to halt deportations for as many as 5 million undocumented immigrants, such as parents, those who came to the U.S. as children and others with long-standing ties to the country." The poll of adults was taken over three days, Nov. 20 to Nov. 23, ensuring many respondents gave their answers before knowing the contents of Obama's edict. Also, polls of likely voters tend to show greater skepticism towards Obama's immigration policies."
http://dailycaller.com/2014/11/25/poll-1-in-5-americans-strongly-back-obamas-amnesty/
Obama heads to Chicago to pitch immigration steps while Ferguson burns – as poll shows 62 per cent of voters oppose his plan to mainstream illegal immigrants
"-Trip was scheduled before chaos took over streets of St. Louis suburb
-But Obama risks being seen as tone deaf by pushing for an unpopular policy objective in the midst of a national emergency
-Rasmussen poll shows a massive majority of likely voters – 62 per cent – oppose his plan to give millions of illegal immigrants a temporary amnesty
-Obama plan also includes work permits for millions not currently allowed to hold US jobs
-Only 24 per cent now say Obama has the legal authority to change immigration policy without agreement from Congress
-A 55-per cent majority believe federal lawmakers should challenge him in court"
http://www.dailymail.co.uk/news/article-2848412/Obama-heads-Chicago-pitch-immigration-steps.html
Obama: Americans Have No Right To Favor Americans
"The only Americans who can legitimately object to immigration are native Indians, President Barack Obama told his Chicago audience Nov. 24, as he made an impassioned ideological plea for endless immigration, cultural diversity and a big government to manage the resulting multicultural society. "There have been periods where the folks who were already here suddenly say, 'Well, I don't want those folks,' even though the only people who have the right to say that are some Native Americans," Obama said, rhetorically dismissing the right of 300 million Americans to decide who should be allowed to live in the United States. "Whether we cross the Atlantic, or the Pacific, or the Rio Grande, we all shared one thing, and that's the hope that America would be the place where we could believe as we choose… and that the law would be enforced equally for everybody, regardless of what you look like or what your last name was," said the president. "That's the ideal that binds us all together. That's what's at stake when we have conversations about immigration," he declared. Americans should not favor other Americans over foreigners, Obama demanded. "Sometimes we get attached to our particular tribe, our particular race, our particular religion, and then we start treating other folks differently… that, sometimes, has been a bottleneck to how we think about immigration," he said in the face of many polls showing rising opposition to his immigration agenda. In Japan, however, where the government allows little immigration, "they don't have problems with certain folks being discriminated against because mostly everybody is Japanese," Obama admitted."
http://dailycaller.com/2014/11/25/obama-americans-have-no-right-to-favor-americans/
Obama heads to Chicago to pitch executive actions on immigration
"President Obama will head to Chicago Tuesday to pitch his new executive actions on immigration to community leaders, while Congress is on Thanksgiving recess. Obama is scheduled to speak to the city's community leaders, as part of his ongoing campaign to promote his decision to bypass Congress enacting his executive actions that could spare nearly five million illegal immigrants deportation. The president is scheduled to speak at the pre-dominantly Polish-American side of Chicago on the measures. He is trying to show how his immigration reform plan could affect all immigrants, not just those of the Latino community. The GOP is expected to retaliate, but no plan has been mentioned. Obama is expected to highlight what the White House says are the economic advantages of his executive decision and to counter Republican criticism that his measures exceed his authority. The Chicago visit is his second trip out of Washington to draw attention to his actions since he announced them Thursday. Last Friday, the president spoke in Las Vegas, another city with a large Latino population. Obama has a mixed history in Chicago over the question of immigration. He conceded in his 2006 book "The Audacity of Hope" that his experiences there led him to reflect on the meaning of citizenship and "my sometimes conflicted feelings about all the changes that are taking place."
http://www.foxnews.com/politics/2014/11/25/obama-heads-to-chicago-to-pitch-executive-actions-on-immigration/
OBAMA PUZZLED BY PRO-AMNESTY HECKLERS: 'I JUST TOOK AN ACTION TO CHANGE THE LAW!'
"President Obama was slightly annoyed after illegal immigration advocates interrupted him during his speech on his executive actions on immigration reform. "Don't just start yelling, young ladies," Obama said as multiple women stood up to demand that Obama stop deporting people. "I let you holler," he said as they continued shouting. "You've got to listen to me too."
Obama said that the protesters were right about a lot of illegal immigrants getting deported but that he was acting to change it. "What you're not paying attention to is the fact that I just took an action to change the law," Obama said. Obama said he understood why protestors yelled at him in the past, but appeared puzzled that he was still puzzled that he was getting interrupted by protestors. "Although I disagree with some of your characterizations, it does not make much sense to yell at me right now, when we are making changes," he said as supporters cheered and applauded."
http://www.breitbart.com/Big-Government/2014/11/25/Obama-Puzzled-By-Illegal-Hecklers-I-Just-Took-An-Action-To-Change-The-Law
OBAMA TO AMNESTY HECKLERS: 'SIT DOWN… NOBODY'S REMOVING YOU… I JUST TOOK AN ACTION TO CHANGE THE LAW'
http://www.breitbart.com/Big-Government/2014/11/25/Obama-to-Amnesty-Hecklers-Sit-Down-Nobody-s-Removing-You-I-Just-Took-an-Action-to-Change-the-Law
No Chicago homecoming for Obama on immigration
"President Obama was forced to repeatedly confront hecklers during a speech in his hometown of Chicago on Tuesday meant to promote executive action on immigration reform, as he accused the detractors of "not paying attention" to his recent efforts. It's not uncommon for Obama to engage with protesters at events, but Tuesday's exchange was notable because it came after he took executive action to protect up to 5 million undocumented immigrants from deportation. The back-and-forth also lasted far longer than it typically does in such settings. "It doesn't make much sense to yell at me right now," Obama told a handful of hecklers in Chicago, who urged the president to "stop deportations." "What you're not paying attention to is that I just took an action to change the law," he said, trying to laugh off their criticisms. Republicans are likely to use that line as ammunition in arguing that the president is unilaterally overhauling immigration laws. The White House has attempted to frame the president's actions not as a change in law but as him taking prosecutorial discretion in choosing which undocumented immigrants to deport. The Obama administration now says it will focus almost exclusively on deporting dangerous criminals and felons. The hecklers — and many in the Latino community — still aren't satisfied. "Just sit down," Obama went on to tell the protesters, joking that "it's good to be back in Chicago." "What won't work is folks just shouting at each other," he added. The testy exchanges will likely overshadow the primary reason for Obama's visit to Chicago: to argue that his executive action on immigration would benefit the economy. The White House estimates that Obama's action will increase the gross domestic product by up to $210 billion over the next decade."
http://www.washingtonexaminer.com/no-chicago-homecoming-for-obama-on-immigration/article/2556672?custom_click=rss
OBAMA INTERRUPTED BY PROTESTERS: 'THAT IS A LIE, YOU HAVE BEEN DEPORTING FAMILIES'
"Tuesday during a speech at Copernicus Community Center in Chicago, IL, President Barack Obama was interrupted by screams from immigration protesters claiming he was lying when he claimed to not be deporting families and chants of "Not one more. Stop deportations."
http://www.breitbart.com/Breitbart-TV/2014/11/25/Obama%20interrupted%20you%20lie
Obama on Immigration: 'I Just Took an Action to Change the Law'
"President Barack Obama's big immigration speech in Chicago Tuesday included a stunning aside as he talked down hecklers upset at his deportation record. "What you're not paying attention to is, I just took an action to change the law," he said to them, saying he couldn't understand why the hecklers would still be mad at him. He also noted that his actions changing enforcement priorities would apply to "everyone" — i.e., all immigrants here illegally, not just the more than four million the administration estimates will qualify for work permits and deportation relief under his latest immigration action. The White House has defended Obama's action as a case of prosecutorial discretion grounded in precedent over decades, as many other presidents have also granted executive amnesty of one form or another without Congress. But Obama did not "change the law." That's Congress's job. The comment is certain to feed into the Republican attack that Obama is acting like an "emperor." Obama's immigration action seems certain to be challenged in court at some point, although the White House has doubts as to whether anyone will get standing to sue. It could ultimately come down to whether five Republican nominees on the Supreme Court agree that Obama has the authority. Obama's numerous earlier comments that he didn't have the authority to act in a sweeping way on deportations have already been widely deployed against him by the GOP."
http://blogs.rollcall.com/white-house/immigration-reform-news-obama-immigration-action-law/?dcz=
Obama touts immigration action in speech frequently interrupted by hecklers
"President Obama traveled to Chicago on Tuesday to sell his executive action on immigration in a speech at a community center in a predominantly Polish-American neighborhood, although his remarks were frequently interrupted by hecklers. Obama began the speech by mentioning the protests in Ferguson, urging demonstrators in the Missouri city not to resort to violence. He then turned toward his executive action, which made nearly 5 million immigrants eligible to avoid deportation. Obama praised the contributions to the U.S. by a broad patchwork of immigrants, saying it is imperative that the U.S. act now to change its broken immigration policy. He cited studies showing that immigrants open one-fourth of all new U.S. businesses and that 40 percent of Fortune 500 companies were founded by immigrants or their children. "Being a nation of immigrants gives us this huge entrepreneurial advantage over other nations," he said. About midway through his remarks, three protesters strategically placed around the auditorium rose and began criticizing his deportation policy, saying he hasn't just been deporting criminals. "You have been deporting families," one heckler shouted. A woman among the group of people seated on stage behind Obama stood up and held a sign that said "Obama Stop Deportations Now," with the word `now' in red. Obama listened and asked them to stop yelling. Then when it appeared he'd had enough, the former lawyer and constitutional law professor set about deconstructing their arguments. "What you're not paying attention to is the fact that I just took an action to change the law, so that's point No. 1," Obama said. "Point No. 2, the way the change in the law works is that we're reprioritizing how we enforce our immigration laws generally."
http://www.foxnews.com/politics/2014/11/25/obama-touts-immigration-action-in-speech-frequently-interrupted-by-hecklers/
LUIS GUTIERREZ: 'MY RESPONSIBILITY' TO REGISTER AS MANY ILLEGAL IMMIGRANTS AS I CAN FOR EXEC AMNESTY
"On Tuesday, Rep. Luis Gutierrez (D-IL) said it is now his goal and "responsibility" to register as many illegal immigrants as he can for President Barack Obama's executive amnesty.
He appeared on MSNBC before he joined Obama at a Polish community center in Chicago to help explain why amnesty "is important for America." Gutierrez said that after demanding that Obama enact a broad executive amnesty, it is "my responsibility, now that he has done the executive action, to sign up as many people as possible." He said he would be going around the country signing up illegal immigrants and allowing them to pre-register for executive amnesty when the applications become available in six months. He said his and Obama's goal on Tuesday is to "broaden the face of our community" and show the "diversity of the people affected by this executive decision." He claimed that hundreds of thousands of illegal immigrants who "aren't Latino" are "going to benefit too." Gutierrez said this represents how "wonderfully diverse" the illegal immigrant community is in America. Regarding Ferguson, Gutierrez said he and his wife were "very saddened" by the grand jury's decision to not indict officer Darren Wilson and also "saddened by the violence" that occurred after the decision was announced. He said that "looting and burning down businesses only hurt the community" and "violence has no place in remembering" Michael Brown and his life. Gutierrez also said that though a majority of police officers are great, "there are some police officers you don't want your young teenagers to come in contact with, and we need to change that."
http://www.breitbart.com/Big-Government/2014/11/25/Luis-Gutierrez-My-Responsibility-to-Register-as-Many-Illegal-Immigrants-as-I-Can-for-Exec-Amnesty
Illegal immigrants could receive Social Security, Medicare under Obama action
"Under President Obama's new program to protect millions of illegal immigrants from deportation, many of those affected will be eligible to receive Social Security, Medicare and a wide array of other federal benefits, a White House official said Tuesday. In his speech Thursday night, the president touted his plan as a means of bringing accountability to a broken immigration system, under which 11 million or more people are estimated to be living in this country illegally. "We're going to offer the following deal: If you've with been in America more than five years. If you have children who are American citizens or [legal] residents. If you register, pass a criminal background check and you're willing to pay your fair share of taxes, you'll be able to apply to stay in this country temporarily without fear of deportation," he said. "You can come out of the shadows and get right with the law." For those who work, that includes payroll taxes, also known as FICA taxes, because they are collected under the Federal Insurance Contributions Act. The tax payments are usually split between employer and employee and include 12.4 percent collected to pay for Social Security, as well as 2.9 percent to pay for Medicare. Federal law says that people who pay the taxes and are deemed "lawfully present in the United States" can collect benefits under those programs when they become eligible. They may also receive survivor and disability benefits. "If they pay in, they can draw," White House spokesman Shawn Turner said by e-mail. Turner noted, however, that the estimated 5 million immigrants granted protection from deportation will not be eligible for other federal benefits such as student financial aid, food stamps or housing subsidies. Nor are they eligible to purchase health insurance through the federal health-care exchange under the Affordable Care Act."
http://www.washingtonpost.com/politics/illegal-immigrants-could-receive-social-security-medicare-under-obama-action/2014/11/25/571caefe-74d4-11e4-bd1b-03009bd3e984_story.html
Did Obama Undermine His Administrative Amnesty with a Tactical Mistake?
"There's an idea knocking around Capitol Hill that President Obama made a tactical mistake by unveiling his executive orders on immigration so early in the lame-duck session, with a government funding measure yet to be negotiated. Some Republicans believe that, by revealing the exact details of his executive orders, Obama gave the House the information it needs to write a legislation prohibiting him from using any money for the implementation of those orders. Basically, it's a 2nd-and-1 situation, according to this line of thinking: Republicans can go for it all right now, and if they get stopped, they still have time to pass an alternative funding measure before the government runs out of money in mid December. This view is not universally held. A senior Senate aide said that it demonstrates a fundamental misunderstanding of Senate procedure, because outgoing Senate majority leader Harry Reid (D., Nev.) has the authority to call up an alternative to any House-passed bill that interferes with Obama's immigration orders. Proponents of this idea aren't swayed by that argument, though, because they don't think that Reid would want to go through the time-consuming process required to ignore a House-passed omnibus spending bill. He would have to invoke cloture three times to take up an alternative, which would take up a week. And, Reid's ability to call up an alternative is limited to the House appropriations bills that are currently on the Senate calendar.  "Rule XVI in the Senate limits what can be added to these bills," another senior Senate aide suggested. "In short, Reid cannot take up [for instance, a military construction] approps bill and add an omnibus."Instead, "the most likely outcome would be to take the House bill and try to amend it to make it more acceptable to Senate Democrats," this aide said. "This was the procedure he followed during the shutdown last year. The only difference here is that Reid had a simple majority to remove the defund provisions relating to Obamacare last year whereas he may not have a simple majority to remove provisions blocking the president's executive amnesty this year." These Republicans see a few pockets of potential support in the Democratic caucus: four red-state Senate Democrats voted against Obama's original deferred-action program earlier this summer. Since the election, Senator Joe Manchin (D., W. Va.) and Senator Angus King, the Maine independent who caucuses with the Democrats, have opposed Obama's orders. And retiring Senator Carl Levin (D., Mich.) made a statement about Congress's authority to withhold funding for presidential priorities that raised hopes old-guard Senate institutionalists might break with Obama."
http://www.nationalreview.com/corner/393504/did-obama-undermine-his-administrative-amnesty-tactical-mistake-joel-gehrke
Obama has made Americans look toward the GOP to handle immigration
"In the same way that Democrats had a difficult time proving their national security bona fides in the wake of Jimmy Carter's presidency, Barack Obama may be doing his party a generation's worth of damage on the issue of immigration. For years, Republicans were favored by voters to handle the issue of "illegal immigration," but Democrats were perceived by voters as better positioned to handle the issue of immigration in general. In 2006, polls consistently showed voters favoring Democrats over the GOP on the issue of immigration by between 10 and 16 points. That began to change when Democrats introduced a comprehensive immigration reform package as one of their first acts as the new majority party in Congress in 2007. That bill's failure in the Senate in June of that year likely helped save Democrats from themselves and they retained the public's trust on the issue of immigration. This year, that dynamic has utterly flipped. The president's handling of the summer's crisis on the border led voters to give up on Obama's ability to manage the affairs of the nation that related to immigration. A Politico poll of 2014 midterm battleground states released in September found that just 35 percent of those likely to vote this November supported how Obama had handled that crisis and immigration in general. 64 percent of respondents disapproved. The voters in the battlegrounds now backed the GOP over Democrats on the issue of immigration by 34 to 31 percent. An October Washington Post/ABC News poll confirmed that the GOP was now narrowly favored by Democrats to handle immigration. The pundit class seemed cautious about drawing many conclusions from this shift in public opinion at the time. Coming as it did in the wake of a highly publicized crisis, perhaps this was just a spike in support for the GOP on the issue of immigration reform. Few dared suggest it was the start of a trend in which Democrats would cede that issue to the GOP entirely. A Quinnipiac University poll released on Monday confirms that Obama has done significant and lasting damage to his party's brand when it comes to immigration. That poll found voters split on Obama's executive actions on immigration, with 45 percent approving and 48 percent disapproving, but comprehensive immigration reform itself is actually beginning to shed support. Only 48 percent of Americans say they back a pathway to citizenship. That is down from 57 percent in a Quinnipiac poll released just over a year ago. 35 percent say that illegal immigrants should be deported, a 9-point increase in support from last year. "Democrats support Obama's immigration move 74 – 18 percent, with opposition at 75 – 20 percent among Republicans and 51 – 40 percent among independent voters," Quinnipiac found. That suggests that Obama's actions have made the concept of immigration reform with a pathway to legal status for some immigrants less popular. In 2007, a reform proposal that would have extended a four-year visa to illegal immigrant residents if they had no criminal record and paid a $5,000 fine enjoyed much broader support across the board. "But the [2007 New York Times/CBS News Poll] showed that differences are not great between Republicans and Democrats on this issue, with 66 percent of Republicans in the poll favoring the legalization proposal, as well as 72 percent of Democrats and 65 percent of independents," The New York Times reported at the time. Those are levels of support that Obama and his party could only dream of today, and that was a measure which still failed to pass a Democrat-led Congress. When Obama leaves office, Democrats will have to start from scratch when they again begin appealing to American voters with an immigration reform pitch. The president's actions have made the public less friendly toward any reform proposal and, for that matter, the Democrats who support it."
http://hotair.com/archives/2014/11/25/obama-has-made-americans-look-toward-the-gop-to-handle-immigration/
Price Pushes Plan to Separate Immigration Funding From Omnibus
"House GOP leaders are likely to float a proposal in their conference next week to fund most government agencies through September 2015, while providing a shorter-term stopgap component for immigration-related programs and initiatives. The current framework, according to a few Republican aides close to the discussions, is being pushed in particular by Tom Price, R-Ga., the incoming chairman of the House Budget Committee, who has close ties to leadership and strong conservative credentials but no official affiliation with the appropriations process.
While some lawmakers are calling this gambit the "Cromnibus" — a combination of a continuing resolution, or CR, and an omnibus — others, in a closed-door Republican Conference meeting last week, were calling it the "Price Plan." "Price has advocated in discussions with his colleagues in the Republican conference for a plan to pass an omnibus through the rest of the fiscal year, but taking out and passing separately those funding programs related to illegal immigration," one source said. "Those items would be dealt with in a short-term CR." House Republicans come back to work Monday with just a few days to figure out how to avert a government shutdown, while pacifying hard-line conservatives who want to take President Barack Obama to task for his immigration executive orders. Price's strategy — which has been put forward by others independently — would punt the immigration fight to early next year and separate it from the must-pass spending legislation, which could rankle some rank-and-file lawmakers who want to have the battle now. It would, however, guarantee that the issue gets addressed sooner rather than later, without risking a government shutdown right before the holidays, since the current stopgap spending measure (PL 113-164) expires Dec. 11. By next year, with both chambers led by Republicans, leadership will have new leverage to try to extract concessions from the Obama administration in exchange for continuing immigration-related funding. Funded by Fees As an added bonus, the delay would buy lawmakers more time to work around one pesky detail: It's not possible to use a strictly written appropriations bill to defund the U.S. Citizenship and Immigration Services, the key agency responsible for implementing many of the newly announced immigration executive orders. Appropriators have warned that trying to defund the USCIS through a spending bill, as some conservatives have called for, is not a viable solution. Because the agency is funded through fees, changing its funding would require authorization language, and such language isn't likely to survive a near-certain veto threat.
Indeed, if the government shut down over a White House refusal to budge on the unilateral changes it made to immigration law, USCIS would continue to operate and implement those changes. Michael Steel, a spokesman for Speaker John A. Boehner, R-Ohio, cautioned, "No decision has been made." "We are listening to members and discussing options," Steel said in an email to CQ Roll Call. There are, indeed, a lot of things that could go wrong with that proposal that would prompt leadership to recalibrate. One of immigration overhaul legislation's most vocal opponents, Steve King, R-Iowa, told CQ Roll Call last week that he didn't buy the argument that it was impossible to defund USCIS in an appropriations bill or attach a policy rider that would have similar effect."
http://www.rollcall.com/news/price_pushes_plan_to_separate_immigration_funding_from_omnibus-238234-1.html
New House GOP plan: Nearly one year of funding for the entire government — except on immigration
"Why not protest Obama's amnesty power grab by just shutting down the government instead? C'mon, you know why. Even Republicans are relatively sour on the idea. So, plan B: Make the public happy by funding the government for 10 more months — except for the one part charged with carrying out his amnesty order… I can understand dismissing those last two ideas nonstarters but what's wrong with Cruz's idea of blocking presidential nominees until His Majesty starts showing more respect for separation of powers? As I recall, Chuck Hagel said at yesterday's firing "resignation" press conference that he'd stay on as SecDef until his successor is confirmed. Great! He can serve out the next two years and Obama can't complain because, after all, Hagel was his handpicked guy 18 months ago. If he doesn't like that, he can either admit that he made a poor choice and needs a new defense chief or he can rescind that amnesty order and see the nomination bottleneck relax. What does it matter at this point who leads the Pentagon anyway? The big takeaway from the dozen or so pieces I read yesterday about Hagel getting axed was that Obama's hyper-insular White House calls all the shots on national security policy. If all they want at Defense is a figurehead who won't give them trouble as they find a way forward against ISIS, no problem. They've already got that now. Anyway. The House GOP plan is being called the "CROmnibus," a combination of a short-term Continuing Resolution on immigration and an omnibus spending bill for the rest of the government. If it works as designed, the money for immigration enforcement will run out in the spring, forcing Obama to either make a deal on his executive amnesty then or figure out some way to pay for its implementation that doesn't involve dipping into Congress's purse. In theory, Obama could veto the omnibus part of the bill next month precisely because it doesn't include funding for immigration; "fund my amnesty too for 10 months," he might say, "or I'm not signing anything." Would he be willing to make that move, though, given the risk that voters might hold him responsible for the ensuing shutdown, rather than the GOP? It'd be one thing if he was playing hardball with Republicans over a crisis they precipitated. Instead he'd be playing hardball over a highly dubious and probably unconstitutional measure to legalize illegals. He provoked this crisis; now he's going to double down by shutting down the government to get his way? Very risky."
http://hotair.com/archives/2014/11/25/new-house-gop-plan-nearly-one-year-of-funding-for-the-entire-government-except-on-immigration/
Pelosi's Shutdown Theater
"Roll Call reports that Republicans are considering passing two budget bills, one that funds most of the government for the next year and one that that provides short-term funding for the immigration bureaucracy. I still think it's a mistake to pass a funding covering most of the government for most of next year in the lame-duck session, because it cedes too much power to Senate Democrats and opens the door to more executive-branch unilateralism. But the argument against the strategy discussed in the article is not compelling… There may also be less than meets the eye to Nancy Pelosi's announced opposition to the strategy. Most Democrats will surely vote against the second, smaller bill that includes restrictions on the president's policy. I think they would have a hard time maintaining opposition to a bill that funds most of the government on the ground that it doesn't include funding for an agency that is being treated in a separate bill, and doesn't need the money anyway. Even the party's friends in the press might not be able to spin that successfully."
http://www.nationalreview.com/corner/393514/pelosis-shutdown-theater-ramesh-ponnuru
LORD: Defund the Presidency
"Defund the presidency. Stand up for the Constitution. Yes, the firing of Secretary of Defense Chuck Hagel is important. National security is always important. And who replaces Hagel, whatever is the next turn for President Obama's disastrous national security policy that has allowed the rise of ISIS and is in the process of appeasing Iran (among other crises) needs to be front and center.  But now – and always – the single most important issue is the Constitution of the United States.  And Mr. Obama's executive order giving amnesty to five million illegal immigrants – directly usurping the constitutional powers of the legislative branch – can not only not be ignored, it must be dealt with by Congress. Dealt with directly and forcefully, defending the legislative branch and its specifically delegated constitutional rights and prerogatives. Standing up for the Constitution: It's time to stand up for the Constitution. And the soon-to-be Republican House and Senate, willingly or not, has the job. The question is: Will the soon-to-be Republican Congress have the courage to do what must be done? What should they do? It is a huge mistake to make the response to this executive order about Hispanics or personal to President Obama. In fact, the Obama executive order delivering amnesty to some five million illegal immigrants has nothing to do with either. To the contrary, what President Obama has done has nothing to do with Obama or Hispanics but everything to do with the constitutional role of the executive branch.  Period. The executive branch of the US government must be held accountable – by the co-equal legislative branch, the Congress of the United States. Which is to say, it must be held accountable by those serving in the Constitutionally mandated Article One legislative branch of the United States government. Texas Senator Ted Cruz has it exactly right: the very first official response from the legislative branch to the executive branch on the Obama immigration executive order must be to stop all action on presidential nominees with the exception of national security appointees such as Hagel's successor as Secretary of Defense. Beginning with the nomination of Loretta Lynch to succeed Attorney General Eric Holder. In Cruz's words the other day to Fox News Sunday host Chris Wallace: "Step number one that I have called for is the incoming majority leader should announce if the president implements this lawless amnesty, that the Senate will not confirm any executive or judicial nominees, other than vital national security positions, for the next two years, unless and until the president ends this lawless amnesty. ……And the second big check we've got, the second constitutional power we've got is the power of the purse, and we should fund one at a time the critical priorities of the federal government, but also use the power of the purse to attach riders. We've got to demonstrate that the campaign words Republicans used on the trail were more than just talk, that we're willing to honor our commitment."… How to use the power of the purse? So how to use the power of the purse? Use it with the precision of a scalpel, not the mindless bludgeoning of a meat axe. Senator Cruz mentioned the use of "riders" – which is to say specific instructions added in to an appropriations bill that specifically says how federal dollars are – or in this case are not – to be use. What kind of "riders" should be added to pending legislation coming out of the House and Senate Appropriations Committees?  There is understandable focus on defunding the executive order itself. But under the circumstances, with the GOP leadership repeatedly sending signals that they are terrified of alienating Hispanics and House Appropriations chairman Hal Rogers sending out signals (erroneously) that the order cannot be defunded, there are other ways to deal with this massive breach of constitutional authority using the power of the purse. The response should be precise, targeted. No more "comprehensive" this or that funding for anything. And these riders should sting.  As pointed out over in The Federalist by co-founder Sean Davis  – who as a former aide to the budget conscious (and retiring) Senator Tom Coburn of Oklahoma knows a great deal about the subject? Davis notes that: "….from that power of the purse come the most powerful words in federal law: "Notwithstanding any other provision of law, no funds shall be appropriated or otherwise made available for ______." That blank line standing for "fill in the blank. Exactly. And the place to begin? Defund the presidency. No – don't make it personal to Barack Obama. Definitely fund the operational aspects of the personal presidency – the chefs, the butlers, the Chief Usher's office, the White House Residence where the Obamas reside. Fund Air Force One, the motorcades, the First Lady's office, the Social Secretary(let them party!)  and Camp David. And for heaven sake don't touch the Secret Service – they have enough problems as it is."
https://www.conservativereview.com/commentary/2014/11/defund-the-presidency-jeffery-lord
ABBOTT READY TO SUE OBAMA OVER IMMIGRATION WITHIN TWO WEEKS
"Attorney General and Governor-elect Greg Abbott is prepared to file a lawsuit opposing President Barack Obama's executive orders shielding illegal immigrants from deportation in as little as two weeks. Abbott made the announcement at a press conference Monday in Austin.
As Breitbart Texas reported, Obama's plan could allow up to five million illegal immigrants to remain in the United States by "deferring action" on deportation orders for parents of children who were U.S. citizens or legal residents, as long as they had been in the country at least five years, passed a criminal background check, and paid back taxes. Immigration activists on both sides of the aisle criticized the plan as failing to address needed reforms with the legal immigration process, devote sufficient resources to border security, or provide relief to workers seeking work visas in non-high tech jobs. After Obama had made his announcement, Abbott vowed that Texas would seek "immediate" legal action, and on Monday, he provided more details about how he plans to proceed. "Most everyone agrees that the immigration system in America is broken [and] most everyone agrees that executive fiat is not the right way to fix it," said Abbott. "The president must follow the law just like everyone else." Abbott told reporters that would be spending the next two weeks conferring with other governors and attorneys general in other states to come up with a plan, and that the "odds are in favor" that he would move ahead with a lawsuit after that period. Abbott has sued the federal government more than thirty times since Obama was sworn into office."
http://www.breitbart.com/Breitbart-Texas/2014/11/25/Abbott-Ready-to-Sue-Obama-Over-Immigration-Within-Two-Weeks
JUDGE GREENLIGHTS LAWSUIT AGAINST GUEST-WORKER PROGRAM EXPANDED BY EXECUTIVE AMNESTY
"Now that a federal judge has allowed a lawsuit against the student guest-worker program that President Barack Obama expanded via executive action to proceed, the federal government will have to prove that there is actually a shortage of high-tech American workers to keep the program intact.  The program in question is the Optional Practical Training (OPT) program, which critics allege is just a way for high-tech companies to have a more permanent source of cheap foreign labor. According to ComputerWorld, "students still in school or recent graduates can use their student F-1 visas to take jobs through the OPT program" and "employers don't have to pay them a prevailing wage, or Medicare and Social Security taxes."  Washington Alliance of Technology Workers (WashTech) and three IT workers reportedly alleged in the lawsuit "that the OPT program is a conduit for low-wage labor and unfair job competition" because the foreign workers who can be replenished and are subjected to different rules end up being "inherently cheaper." U.S. District Judge Ellen Segal Huvelle, who issued her ruling the day after Obama announced his executive action granting amnesty to millions of illegal immigrants and expanded and extended the OPT program, determined that the student guest-workers "were in direct and current competition with OPT students on a STEM extension," which did in fact harm the plaintiffs. Students could only be in the program for a year before they had to apply for a formal H-1B guest-worker visas. The tech industry has also lobbied the White House and Congress for massive increases in H-1B visas, with those like Bill Gates having called for an unlimited number of such visas. But, as ComputerWorld noted, President "George W. Bush's administration in 2008 extended the program for science, technology, engineering and math (STEM) students by 17 months, or 29 months total." Students in the program subsequently, and  predictably, increased: "The 17-month extension may have acted as a catalyst in generating interest in the OPT program. There were 123,000 approved OPT students last year, compared to 28,500 in 2008 when the added time was approved." As Breitbart News has extensively documented, numerous scholars and studies from across the political spectrum have determined that America has a surplus — and not a shortage — of high-tech workers. John Miano, "an attorney involved in the case and founder of the Programmers Guild," said that the the federal government justified the expansion by falsely claiming that there "was a 'critical shortage' of STEM workers" even though the government had "no objective evidence to support the claim of a worker shortage." Miano told ComputerWorld that if the government cannot prove that there is a "critical shortage" of American high-tech workers, "the regulations fall apart."
http://www.breitbart.com/Big-Government/2014/11/25/Judge-Greenlights-Lawsuit-Against-Guest-Worker-Program-Obama-Expanded-via-Exec-Action
FACEBOOK CAN'T CITE EVIDENCE TO SUPPORT CLAIMS OF U.S. TECH WORKER SHORTAGE
"Facebook, which has spent millions trying to get massive amnesty legislation that would include huge increases in the number of guest-worker permits that would lower the wages of tech workers, cannot cite any definitive evidence pointing to a shortage of American high-tech workers. The fact that a mainstream media outlet questioned the company about those claims may say as much as Facebook's refusal to provide evidence of the so-called shortage. A funny thing has happened since tech industry scholars wondered why the the mainstream media were giving the high-tech industry a "free pass" on claims that there is a dire shortage of American high-tech workers. Mainstream media outlets like CBS have started to finally examine and question those claims. And now even the pro-business Businessweek is not giving the industry a free pass.  In an article titled, "The Tech Worker Shortage Doesn't Exist," Businessweek cited some of the leading experts on the subject, like Rutgers University public policy professor Hal Salzman, who said that "there's no evidence of any way, shape, or form that there's a shortage in the conventional sense"–meaning that when the tech industry claims there is a shortage, it just wants cheaper labor. When Businessweek asked Facebook for evidence to counter all of the evidence against its claims of a dire shortage of American high-tech workers, a spokesman reportedly responded with a one-sentence statement: "We look forward to hearing more specifics about the President's plan and how it will impact the skills gap that threatens the competitiveness of the tech sector." As Businesweek noted, Salzman, as he has done in numerous reports, pointed out that when the supply of petroleum engineers "failed to keep up with the growth in oil exploration," employers offered better pay and the shortage problem was solved, since "more people started becoming petroleum engineers, and the shortage was solved." The tech industry, though, does not want to offer better wages for tech workers, as Salzman noted.  Breitbart News has documented the numerous studies and experts that have all concluded that there is a surplus of American high-tech workers. Salzman has co-authored a study that found that "only half of STEM (science, technology, engineering, and mathematics) college graduates each year get hired into STEM jobs." Another study, released by the Center for Immigration Studies (CIS), concluded that "from 2007-2012, STEM employment averaged 'averaged only 105,000 jobs annually,' while the U.S. admitted about 129,000 immigrants with STEM degrees." As the report noted, that means "the number of new immigrants with STEM degrees admitted each year is by itself higher than the total growth in STEM employment."
http://www.breitbart.com/Big-Government/2014/11/25/Facebook-Can-t-Cite-Evidence-to-Support-Claims-of-U-S-Tech-Worker-Shortage-After-MSM-Finally-Challenges
SPEAKER BOEHNER'S OFFICE: 'PRESIDENT'S UNILATERAL ACTION SETS STAGE FOR ANOTHER SURGE OF ILLEGAL IMMIGRATION'
"A spokesman for House Speaker John Boehner is warning of more illegal immigration in the wake of President Obama's executive amnesty. In a Tuesday dispatch from the Speaker's office, spokesman Matt Wolking detailed recent developments which offer insights as to how the "president's unilateral action sets [the] stage for another surge of illegal immigration." Wolking highlighted the recent warning from, Homeland Security Secretary Jeh Johnson in which he said, "I'm concerned about the possibility of another rise in illegal migration." The next day, Wolking recounts, Obama moved forward with his executive amnesty.
"Just one day later, President Obama announced he was unilaterally granting amnesty to millions of illegal immigrants who are already in the country – a move that will almost certainly 'encourage more people to come here illegally, putting their lives at risk,' Speaker Boehner noted," Wolking wrote. The post concludes that President Obama's executive action will make the problem of illegal immigration in the U.S. worse and make people more vulnerable to human smugglers — something the President Obama himself once acknowledged. Read the full dispatch, titled "President's Unilateral Action Sets Stage for Another Surge of Illegal Immigration":  On Wednesday last week, Homeland Security Secretary Jeh Johnson delivered a blunt warning. "I'm concerned about the possibility of another rise in illegal migration," he said, referring to the flood of unaccompanied minors that overwhelmed Border Patrol agents and caused a humanitarian crisis over the summer."
http://www.breitbart.com/Big-Government/2014/11/25/Speaker-Boehner-s-Office-President-s-Unilateral-Action-Sets-Stage-for-Another-Surge-of-Illegal-Immigration
Top Texas Republicans fear surge of immigrants
Top Texas Republicans fear new plan to be misinterpreted south of border
http://www.houstonchronicle.com/news/article/Top-Texas-Republicans-fear-surge-of-immigrants-5913335.php
Utah to scrap parts of immigration law under deal
"In the latest sign that the anti-immigrant sentiment has faded in conservative Utah, state officials agreed Tuesday to scrap three key provisions in its controversial 2011 immigration law and limit another in a settlement with the American Civil Liberties Union. The legislation was passed amid a wave of immigration crackdowns around the country and mirrored Arizona's well-known measure. Utah officials, however, said their law didn't go as far as Arizona's and said concerns about racial profiling were unjustified. The deal, announced Tuesday by the ACLU and state attorney general's office, means both sides agreed to accept the stipulations of a judge's June split ruling on the law. Immigrant advocates cheered the settlement as a victory, calling it a fair compromise. "The storm has passed," said Tony Yapias, immigration reform advocate and director of Proyecto Latino de Utah. "The last couple of years in the state Legislature, we didn't see any anti-immigration bills like we saw the decade prior to that. I think the Legislature has kind of come to their senses that this is a federal issue." The Utah Attorney General's Office didn't provide any comment about the agreement or make officials available for interviews Tuesday. After the June ruling, the office issued a statement saying the decision "affirms that there is a role for state action related to the area of immigration enforcement." State officials have said Utah doesn't want to go door to door looking for immigrants who are in the country illegally. Rather, it is seeking an additional tool to find those who are breaking the law."
http://townhall.com/news/politics-elections/2014/11/25/utah-to-scrap-parts-of-immigration-law-under-deal-n1923837
After Obama's Immigration Action, a Blast of Energy for the Tea Party
http://www.nytimes.com/2014/11/26/us/obamas-immigration-action-reinvigorates-tea-party.html?partner=rss&emc=rss&_r=0
Immigration Bill Killer Needs a New Home
"A House Republican aide who fancies himself the straw that in 2013 broke a bipartisan immigration proposal's back is hoping one of the conservatives coming to Congress next January could use a little help from a procedural wiz. Per the plea circulated internally amongst GOP staffers, Art Harman, the legislative director who most recently served beneath outgoing Rep. Steve Stockman, R-Texas, is hoping to extend his stay here in Washington. Although a short-timer — Harman first arrived on Capitol Hill just last year — the Stockman vet feels his particular skill set could be of use to a fellow rabble-rouser. "Congressman Stockman credits me with having killed the 2013 Senate amnesty bill by drafting and circulating a 'blue-slip' letter," Harman crows in his introductory note. "I am very interested in finding a similar position where I may continue to effectively advance the conservative agenda for a Member or committee." And it doesn't sounds like he's too picky about the next landing spot. "I am looking for a position as LD, Senior LA, Deputy Chief, committee staff or a similar position," he suggests. We have no doubt some fresh faced tea partier will reap the benefits of Harman's self-proclaimed experience — "My policy specialties include foreign affairs, border security, national security, trade, transportation, and science/space/technology," he trumpeted — in one way or another."
http://hoh.rollcall.com/immigration-killer-needs-a-new-home/?dcz=
Obama Does Not Want Immigration Reform
"On Friday, I spoke to Neil Cavuto on Fox Business News following President Obama's announcement that he will allow nearly 5 million undocumented immigrants to stay in the country. I'm a big supporter of immigration reform as these two articles demonstrate: San Diego Union-Tribune: Immigration reform needed for global competitiveness and Politico: How to renew the American dream. But, I'm also a believer in our Constitution which establishes the legal foundation upon which this great nation was built. That's why I can't support the President making immigration reforms for political purposes via unilateral executive action. Immigration reform requires legislative action, not an executive mandate. On that point, last week, numerous business executives, political leaders and I sent a letter to the Republican members of Congress imploring them to reform our broken immigration system. The letter encourages Congress to pass legislation that "discourages the rising tide of illegal immigration while fixing the unnecessary obstacles that send talented individuals elsewhere and make it harder for American companies to compete, grow and create jobs for American workers." The letter ran in the Washington Times as part of a 16-page supplement that also featured opinion-editorials by prominent Republicans in support of immigration reform. To read or download the full supplement, click here. The Republican leadership supports immigration reform. Why then did the President take this dangerous and unprecedented action? The immigrant community should understand better than most the potential dangers of a President acting outside the parameters of his constitutional powers. Either they or their parents came to this country for the same reason my grandparents did – a free society that offered economic opportunities. The countries they came from often did not respect the rule of law, lacked a system designed to protect the people from tyranny, and were dominated by an oppressive class unrestrained by the rule of law. By ignoring our Constitution and deciding that he had the right to legislate because Congress wouldn't do what he wanted, President Obama acted like he was the ruler of one of these oppressive regimes, endangering our liberty and putting people in this country in jeopardy of losing respect for both the law and the system that produces those laws. Let me be clear: we absolutely need immigration reform, but it's wrong to take a cynical and political approach. It's not about electoral payoffs; it's about doing the right thing for people and families who have lived in the shadows far too long. It's not that the President was unaware of what he was doing or the limits on his legitimate authority. Prior to issuing this executive order, even President Obama stated that "The notion that I can just suspend deportations through executive order, that's just not the case." In President Obama's own words: "That's not how our Constitution is written." "I can't simply ignore laws." "I swore an oath to uphold the laws on the books." He has specifically acknowledged that "[w]e're a nation of laws, that's part of our tradition," and that "I'm not a dictator, I'm the President." One has to wonder what changed. It certainly wasn't our Constitution. Perhaps it was the electoral winds that recently changed. There is great value in the legal system we have in place. In fact it's so valuable that people from all over the world have left and still desire to leave their homes and families to come here. We shouldn't support a president who endangers that system just because we like what he's doing. What if another President used Obama's precedent to issue an executive order that, for example, stopped enforcement of certain civil rights laws? Empowering the President to ignore or rewrite the law is an exceptionally dangerous two-edged sword. We have three branches of government and a balance of power between them for a reason. Working with the new Congress, President Obama could achieve comprehensive immigration reform. We shouldn't allow him to desert that long term goal for very dangerous short term benefits. I understand that Democrats want to reverse their political fortunes, but using undocumented immigrants as pawns is wrong. I want those immigrants to join us on the journey to a great American future and I want Congress and the President to work together to achieve real, lasting reform. Unfortunately, the truth is, the President does not want the immigration issue to go away. If the Administration and the Democrats can keep this issue unresolved and the debate alive, they believe it can get them votes. What Obama's executive order did is, at best, transitory. The next president could rescind it in 30 seconds. If the Democrats wanted real and lasting immigration reform, they would have enacted it between 2008 and 2010 when they controlled all three branches of government. If Obama wanted immigration reform, knowing that the incoming Republican congressional leadership also wants real reform, he wouldn't have done the one thing Republican leaders unequivocally told him could destroy the possibility of comprehensive immigration reform. The Democrats don't want to resolve this issue. They want it to look like they're trying to resolve it. As long as the immigrant community keeps voting for Democrats in the belief that they will resolve this issue, the issue will never be resolved. Democrats' words are pretty, but words must translate into legitimate, lasting and comprehensive actions. So far, they have not."
http://www.realclearpolitics.com/articles/2014/11/25/obama_does_not_want_immigration_reform_124762.html
Immigration by the numbers
http://www.politico.com/story/2014/11/immigration-costs-congress-113165.html
Obama edict raises new questions about benefits for illegal immigrants
http://www.washingtonexaminer.com/obama-edict-raises-new-questions-about-benefits-for-illegal-immigrants/article/2556620?custom_click=rss
SPENDING/BUDGET/ECONOMY:
Don't Count on Democrats to Help Pass GOP 'Cromnibus,' Says Pelosi
"House Republican leaders and incoming Budget Chairman Tom Price of Georgia are floating a plan to fund immigration-related activities separately from an all-encompassing government spending bill — and for a shorter length of time. It's a plan still very much in flux. However, if the Republicans want to go through with it, they had better have enough of their own members ready and able to vote "yes," because Minority Leader Nancy Pelosi has it made it clear she won't be offering assistance from her side of the aisle. On Tuesday afternoon, the California Democrat slammed the emerging gambit known as a "Cromnibus" — part short-term continuing resolution, or CR, and part long-term omnibus — saying it would be tantamount to a "partial" government shutdown. "House Democrats have fought against Republican attempts to shut down the government," the California Democrat said in a written statement. "Now, House Republicans are seeking to disguise their efforts, threatening our national security in order to undermine the President's clear legal authority. We will not be enablers to a Republican Government Shutdown, partial or otherwise." Earlier on Tuesday, another Democratic leadership aide told CQ Roll Call that the proposal would "just waste more time." "If [Republicans] want to debate immigration policy next year, they can debate the Senate's comprehensive bill or bring their own bills to the floor," the aide said. "There's plenty of opportunity to debate this issue without an earlier expiration for just one piece of the government." House GOP lawmakers are split on how best to oppose the president's unilateral action on immigration, with many members looking to connect the the Republican response to a piece of must-pass legislation, like a government funding bill. Their options, however, are stymied by procedural hurdles, like a prohibition against legislating in an appropriations measure, and the fact that Obama would veto any bill that scales back his recent unilateral action to defer deportations for millions of undocumented immigrants. Republican leadership is confronted with a challenge of finding a plan that will satisfy the most conservative members of the rank-and-file but not risk a government shutdown when the current stopgap spending bill expires on Dec. 11. This plan to fund the government through the end of the fiscal year while putting a nearer-term sunset date on immigration-related activities and agencies could do the trick, but it's not clear whether it has enough Republican support to pass without Democrats' help. Rep. Steve King, R-Iowa, one of the party's most vocal opponents of immigration overhaul legislation, recently derided explanations for not being able to defund the U.S. Citizenship and Immigration Services through the appropriations process as "convenient." Speaker John A. Boehner's spokesman, Michael Steel, emphasized that "no decision has been made" and that members and leaders are "discussing options." What's being dubbed as the "price plan" is just one of the options on the table. It's not likely that any solid tactic will materialize until Tuesday morning, when the GOP meets for its weekly conference meeting."
http://blogs.rollcall.com/218/dont-count-on-dems-to-help-pass-gop-cromnibus-says-pelosi/?dcz=
Why the GOP Is Better Off Passing an Omnibus Spending Bill
"Should Congress pass an omnibus appropriations bill or a series of short-term continuing resolutions? An omnibus appropriations bill, or "omni," in Hill-speak, is an amalgamation of the 12 regular spending bills, rolled up into one. Congress passes an omni when it can't get its work done in regular order. It is far preferable to do each individual spending bill on its own. That gives lawmakers time to thoroughly vet and debate the issues in each piece of legislation, whether it be funding for farm programs, defense systems, veterans housing or other issues. With Harry Reid as the Senate majority leader, however, that has been the road less taken. Mr. Reid rarely allowed spending bills to come to the floor, and the Senate didn't consider any individual bills this past session of Congress. The spending process is where Congress makes its mark on governance. When it can't finish its work there, it shows the American people it can't do its work anywhere. That said, it is far better to complete an omnibus bill before the Dec. 11 funding deadline than to embark on a series of short-term continuing resolutions. Governing through CRs is governing by crisis. Every time there is a shutdown threat, the government stops functioning properly.   Bureaucrats start making plans to deal with the shutdown rather than doing the job of making the government work. Governing by crisis costs taxpayers billions of dollars in waste, and it undermines confidence in the broader economy. Republicans are angry about the president's executive order on immigration, and they are suspicious about an omnibus spending package that is likely to contain some measures they disagree with.
But it is far better for them to get this year's spending priorities behind them and start with a blank slate in January.  That way, they can embark on regular order, get their priorities in the dozen different spending bills, have an open debate–and show the American people that they can be trusted with the reins of power."
http://blogs.wsj.com/washwire/2014/11/25/why-the-gop-is-better-off-passing-an-omnibus-spending-bill/?mod=WSJBlog
Chuck Schumer: "The Public Knows In Its Gut" Only Government Can Help Middle Class
"SEN. CHUCK SCHUMER (D-New York): The most salient factor in our political economy is that for the first time in American history, middle class incomes have been in decline for over a decade and the grand optimism of America and the American dream is itself in jeopardy. The 2014 election results can be explained this way:  During 2013, neither party convinced the middle class that they had an effective way to get them out of this morass. That they had an effective plan to create good jobs and incomes.  As 2014 began, the parties were in stalemate. But, when government failed to deliver on a string of non-economic issues: the rollout of the Obamacare exchanges and the mishandling of the surge in border crossers, the ineptitude of the VA, the initial handling of the Ebola threat, people lost faith in government's ability to work, and then blamed the incumbent governing party, the Democrats, creating a Republican wave. Ultimately, the public knows in its gut that a strong and active government is the only way to reverse the middle class decline and help revive the American Dream. Democrats lost in 2014 because the government made mistakes that eroded the electorate's confidence in its ability to improve the lives of the middle class."
http://www.realclearpolitics.com/video/2014/11/25/chuck_schumer_the_public_knows_in_its_gut_only_government_can_help_middle_class.html
Obama veto threat for corporate tax breaks
"Officials tell CBS News that top White House aides have been on the phone today warning House and Senate negotiators on a tax extenders bill that President Obama would veto the bill as it's currently formulated. "The President would veto the proposed deal because it would provide permanent tax breaks to help well-connected corporations while neglecting working families," said White House Deputy Press Secretary Jen Friedman. White House Chief of Staff Denis McDonough and the head of Legislative Affairs, Katie Beirne-Fallon, have been leading the charge–calling drafters of the legislation to complain, principally, about the move to make many of the existing tax credits permanent. The White House objects, on the merits, to some of the tax credits and breaks but has allowed them to be extended on a temporary basis over the years. The White House is in no mood to extend them permanently while Democrats still control the lame-duck Senate. If Republicans want the tax credits extended permanently–so goes the White House thinking–they can put a bill together in the next Congress, pass it in the House and see if they can move it through a potential 60-vote filibuster gauntlet. That's a process the White House wants to see play out in the next Congress, rather than accept the deal now, with Democrats still in charge of the Senate. What's unusual about this is there is no drafted bill yet–just reports about what has been agreed upon by the House and Senate. The White House is taking the unusual step of issuing a veto threat now to jar Democrats into awareness about the underlying details. This appears to be part of the ongoing saga of the rough relationship with Senate Majority Leader Harry Reid, D-Nevada, who is reported to be a key negotiator. The White House hopes the veto threat redirects the course of the bill and leads to a redrafting when Congress returns to Washington after Thanksgiving."
http://www.cbsnews.com/news/obama-veto-threat-for-corporate-tax-breaks/
Obama Threatens to Veto $440 Billion Tax Deal
http://www.nytimes.com/2014/11/26/business/congress-nears-deal-on-major-business-tax-breaks.html?partner=rss&emc=rss
Top Republican: IRS planning bonuses for employees who owe taxes
"A top Senate Republican is fuming over an announcement by Internal Revenue Service Commissioner John Koskinen that he plans to hand out bonuses to union and non-union members who work for the agency, potentially including those who owe back taxes. "It's no wonder the American people find it hard to believe the IRS needs more money when the agency fails to collect back taxes from their own employees and instead rewards them with bonuses," Sen. Orrin Hatch, R-Utah, who is likely to become chairman of the Senate Finance Committee in January. "American families have been doing more with less for far too long now, and it is time the IRS do the same." Hatch has publicized a letter sent this week from Koskinen to IRS employees, announcing the agency will hand out "performance awards," worth one percent of employee base salary. "While this is below the 1.75 percent from FY 2012 and previous years," Koskinen wrote to employees in an agency memo, "it's significant that we could work out an agreement … to recognize our hardworking and high-performing employees." In the memo, Koskinen tells employees the smaller bonuses "reflect the severity of our ongoing budget situation, which is down $850 million or 7 percent below our FY 2010 level." Koskinen highlights a new policy for bonus eligibility "designed to protect the integrity" of the program. It rules out bonuses for those who commit "willful failure to file any tax required under the Internal Revenue Service Code of 1986 on or before the required date (including extensions), unless the failure is due to reasonable cause and not willful neglect."
http://www.washingtonexaminer.com/top-republican-irs-planning-bonuses-for-employees-who-owe-taxes/article/2556661?custom_click=rss
IRS workers to receive bonuses of 1 percent
http://www.foxnews.com/politics/2014/11/25/irs-workers-to-receive-bonuses-1-percent/
Economy grew at 3.9 percent rate in 3rd quarter
"The U.S. economy grew at a solid 3.9 percent annual rate in the July-September period, even faster than first reported, giving the country its strongest six months of growth in more than a decade. The third quarter growth rate climbed from an initial estimate of 3.5 percent because of greater spending by consumers and businesses, the Commerce Department reported Tuesday. The figure followed a 4.6 percent surge in the spring, which resulted in the biggest consecutive quarters of growth since 2003. Analysts believe momentum could slow to around 2.5 percent in the current quarter but then accelerate again in 2015. They expect growth of around 3 percent, representing a sustained acceleration in activity six years after the Great Recession. "The question of whether the economy is accelerating or will accelerate is no longer a question; we can say somewhat definitively that the economy has already accelerated," said Dan Greenhaus, chief strategist at BTIG. The economy as measured by the gross domestic product – the country's total output of goods and services – has been on a roller coaster this year. It started with a steep slide in activity in the first three months of the year when GDP contracted at a 2.1 percent rate, largely due to a severe winter. Consumer spending, which accounts for 70 percent of economic activity, grew at a 2.2 percent rate in the third quarter. The figure was an improvement from an initial estimate of 1.8 percent growth. Business investment in equipment shot up at a 10.7 percent rate, an increase from an initial estimate of 7.2 percent."
http://readingeagle.com/money/article/economy-grew-at-39-percent-rate-in-3rd-quarter
Economic News: U.S. Economy Rose At 3.9% Rate In Q3
"On a busy day for economic reports, the U.S. economy rose at a faster pace over the summer than previously reported, while home price gains continued to cool and consumer confidence retreated. GDP revised higher on consumer spending, business investment – Economic growth in Q3 was revised up to an annualized 3.9% from an initial reading of 3.5%, led by stronger spending figures. Consumption grew 2.2% vs. an earlier estimate of 1.8%. Business spending on equipment was revised to a 10.7% gain from 7.2%. Inventories were less of a drag than previously thought. But export growth was cut to 4.9% from 7.8%. Home price gains continue to cool: Case-Shiller index –  The S&P/Case-Shiller 20-city home price index rose 4.9% in September vs. a year earlier, the 10th straight month of decelerating growth since peaking at 13.7% in November 2013. September's annual gain — really a three-month average — was better than expected, as was the 0.3% seasonally adjusted monthly rise. That suggests home appreciation may start to level off or pick up. Slower price gains are one reason housing activity has picked up. Consumers are borrowing more –  Household debt rose by $78 billion in Q3 to $11.7 trillion, the New York Federal Reserve said, the fourth increase in the past five quarters. That's still down from the Q3 2008 peak of nearly $12.7 trillion, but is up 5% since bottoming in Q2 2013. The borrowing suggests Americans have repaired their finances and are willing to step up borrowing for purchases again."
http://news.investors.com/economy/112514-727943-economic-news-us-gdp-case-shiller-home-prices-confidence.htm?ven=rss&utm_source=feedburner&utm_medium=feed&utm_campaign=Feed:%20EconomyRss%20(Economy%20RSS)
3rd-Quarter Growth Rate Is Revised Up, to 3.9%
http://www.nytimes.com/2014/11/26/business/us-economic-growth-stronger-than-expected-in-3rd-quarter.html?partner=rss&emc=rss
The Third-Quarter Economic Numbers Are In, and They're Not What Analysts Expected
"In the third quarter of 2014, the U.S. economy grew at an annualized rate of 3.9 percent, according to revised figures in a Bureau of Economic Analysis report released Tuesday morning. As Business Insider noted, the initial estimate of third-quarter GDP growth was 3.5 percent, and analysts expected the revision to actually bring that figure down to 3.3 percent. Instead, it jumped up dramatically — but the forces driving that jump were mixed. International trade suffered — imports shrank, while exports grew at half the rate they'd grown in the second quarter — and much of the overall GDP boost was fueled by a dramatic rise in government spending, as the BEA reported: Real federal government consumption expenditures and gross investment increased 9.9 percent in the third quarter, in contrast to a decrease of 0.9 percent in the second. National defense increased 16.0 percent, compared with an increase of 0.9 percent [in the second quarter]. Nondefense increased 0.4 percent, in contrast to a decrease of 3.8 percent. Real state and local government consumption expenditures and gross investment increased 0.8 percent, compared with an increase of 3.4 percent. Private investment was positive in the third quarter, but down from second quarter numbers in most categories, according to the BEA. Overall, the figures could bode well for future growth, with Deutsche Bank economist Joe LaVorgna noting the low inventory to sales ratio… …and the shrinking U.S. trade deficit."
http://www.theblaze.com/stories/2014/11/25/the-third-quarter-economic-numbers-are-in-and-theyre-not-what-analysts-expected/?utm_source=TheBlaze.com&utm_medium=rss&utm_campaign=story&utm_content=the-third-quarter-economic-numbers-are-in-and-theyre-not-what-analysts-expected
COMMON CORE:
Opposition to Common Core spurs jump in homeschooling
"The home-schooling boom is getting a new push due to opposition to Common Core, the controversial national education standard that some parents claim is using their children's public school lessons to push a political agenda, according to critics of the Washington-backed curriculum. North Carolina, already a home-schooling hotbed, saw a 14 percent rise last year in the number of students being educated at home, according to a report from Heartlander Magazine. Similar increases have been seen in Virginia, California and New York, according to education activists. "If you look at national, and even state polls, you can see that the more familiar people become with Common Core, the more they dislike it," Bob Lubke, a senior policy analyst for the North Carolina-based Civitas Institute, told FoxNews.com. "They feel like they are losing control of what their kids are learning." An official for the North Carolina Department of Public Instruction, which oversees the state's public schools, says that the uptick in home-school enrollment has had no negative effect. In fact they say it is the opposite. "We have experienced a statewide increase in enrollment over the past few years," Vanessa Jeter, a spokeswoman for the North Carolina Department of Public Instruction, told FoxNews.com. "Since 2012-13, our statewide enrollment has increased by 27,512 students."
http://www.foxnews.com/us/2014/11/25/opposition-to-common-core-spurs-jump-in-homeschooling/
MISC.:
Poll: Obama pays the price of a unilateral presidency
"A new Quinnipiac poll shows broad public dissatisfaction with President Obama and his legacy achievements. Just 39 percent of those surveyed approve of Obama's performance in office, while 54 percent disapprove. Just 40 percent approve of the Affordable Care Act, while 54 percent disapprove. And just 45 percent approve of the president's recent executive action on immigration, while 48 percent disapprove. There is a theme running through the numbers, and it is that unilateral action, whether by the president himself (immigration), or by a single political party (Obamacare), alienates a significant part of the electorate, including independents, and makes it hard for a leader to win the support of a majority of the American people. The survey, of 1,623 registered voters, contains other revealing numbers. As far as Obama's approval is concerned, there is more evidence of a continuing Democratic gender gap problem: just 32 percent of men approve of Obama's performance, while 45 percent of women do. As far as Obamacare is concerned, the survey is bad news for Democrats who argue that, whatever the public's misgivings about the law, more people want it to stay in place than repeal it. In the Quinnipiac poll, 48 percent say they want Congress to try to repeal Obamacare, while 46 percent want Congress to let it stand. And on immigration, Obama's action received majority support only from Democrats (74 percent of whom approve). Just 40 percent of independents, and 20 percent of Republicans, support the president going it alone. The unilateral presidency is not a popular one. The poll had a margin or error of plus or minus 2.4 percentage points."
http://www.washingtonexaminer.com/poll-obama-pays-the-price-of-a-unilateral-presidency/article/2556629?custom_click=rss
WATCHDOG: 1,000 INVESTIGATIONS OPENED INTO DHS EMPLOYEE MISCONDUCT AND CORRUPTION IN 2014
"The U.S Department of Homeland Security (DHS) office of the inspector general (OIG) received 29,000 complaints, opened 1,000 investigations, and achieved 300 convictions in 2014 related to employee misconduct and corruption involving Border Patrol agents and other officers from the various DHS components. A U.S. Border Patrol agent and a former prison guard were sentenced to 15 years and nine years respectively in November of last year for providing sensitive information to Mexican drug cartels and arranging for the murder of an informant.
That is just one example demonstrating the breadth of the employee misconduct and corruption cases handled by the DHS OIG. In fiscal 2014 (Oct. 1, 2013 thru Sept. 30, 2014), the DHS watchdog, received nearly 29,000 complaints and opened investigations in excess of 1,000, all related to misconduct and corruption by department staff, reveals a recently released report entitled, "Major Management and Performance Challenges Facing the Department of Homeland Security." Furthermore, during fiscal 2014, the DHS OIG achieved 300 convictions and 100 personnel actions. The inspector general also had "approximately 200" cases accepted for prosecution. "Smugglers and drug traffickers threaten border security by targeting those crossing the border legally and by trying to corrupt CBP officers and border patrol agents," warns the report. The OIG did not breakdown the figures by DHS components such as Customs and Border Protection, Immigration and Customs Enforcement, the Transportation Security Administration, and FEMA, but it did provide samples of some of the cases it deals with.
No one at the DHS OIG responded to requests for comment."
http://www.breitbart.com/Big-Peace/2014/11/25/Watchdog-1-000-Investigations-Opened-into-DHS-Employee-Misconduct-and-Corruption-in-2014
JUDICIAL WATCH VICTORY: OBAMA GIVES UP FAST AND FURIOUS DOCUMENTS
"We have big news to report on the latest in the growing Operation Fast and Furious scandal implicating President Obama's Department of Justice (DOJ). On November 18, 2014, Judicial Watch obtained a massive production of documents in response to a June 2012 Freedom of Information Act (FOIA) request and our subsequent FOIA lawsuit.  All told, over 10,000 documents, which include about 42,000 pages, were disclosed to Judicial Watch. They are now available at this link. Fast and Furious was a joint Justice Department-Bureau of Alcohol, Tobacco, Firearms and Explosives gun-running operation that the administration perpetrated, expecting it would bolster gun control proposals in the U.S. The idea was to allow guns to find their way into the arms of Mexican drug cartel members who would use them in criminal operations.  Some of the weapons used in Fast and Furious have been implicated in the murder of Border Patrol Agent Brian Terry and hundreds of innocent Mexicans. We have also obtained information through a lawsuit filed against the City of Phoenix, Arizona, that shows Congress has confirmed that an AK 47 rifle was used in a July 29, 2013, gang-style assault on an apartment building that resulted in the wounding of two people and was part of the Fast and Furious program. Perhaps one of the most chilling exchanges JW uncovered in this latest batch of documents is a highly explosive email from a top DOJ official to a White House official. It reveals the lengths to which the administration went in order to target and silence then-CBS investigative journalist Sheryl Attkisson. On October 4, 2011, Holder's top press aide, Tracy Schmaler, told White House Deputy Press Secretary Eric Schultz, "I'm also calling Sharryl's [sic] editor and reaching out to Scheiffer. She's out of control" Schultz responded, "Good. Her piece was really bad for the AG." Schultz also detailed to Schmaler that he was working with a journalist (Susan Davis, formerly of the National Journal) to target Rep. Darryl Issa (R-CA), the House Republican leading the charge on Fast and Furious: "And I sent NJ's Susan Davis your way. She's writing on Issa/FandF and I said you could load her up on the leaks, etc." So here we have an email chain that implicates the Obama White House and the Justice Department in an effort to undermine a congressional investigation and to suppress media reports critical of Team Obama."
http://www.breitbart.com/Big-Government/2014/11/25/Judicial-Watch-Victory-Obama-Gives-Up-Fast-and-Furious-Documents
Officials to Cough Up Documents That Could Show the IRS Gave Private Taxpayer Data to the White House
http://www.theblaze.com/stories/2014/11/25/officials-to-cough-up-documents-that-could-show-the-irs-gave-private-taxpayer-data-to-the-white-house/?utm_source=TheBlaze.com&utm_medium=rss&utm_campaign=story&utm_content=officials-to-cough-up-documents-that-could-show-the-irs-gave-private-taxpayer-data-to-the-white-house
Obama to Introduce Sweeping New Controls on Ozone Emissions
"The Obama administration is expected to release on Wednesday a contentious and long-delayed environmental regulation to curb emissions of ozone, a smog-causing pollutant linked to asthma, heart disease and premature death. The sweeping regulation, which would aim at smog from power plants and factories across the country, particularly in the Midwest, would be the latest in a series of Environmental Protection Agency controls on air pollution that wafts from smokestacks and tailpipes. Such regulations, released under the authority of the Clean Air Act, have become a hallmark of President Obama's administration. Environmentalists and public health advocates have praised the E.P.A. rules as a powerful environmental legacy. Republicans, manufacturers and the fossil fuel industry have sharply criticized them as an example of costly government overreach. The proposed regulation would lower the current threshold for ozone pollution from 75 parts per billion to a range of 65 to 70 parts per billion, according to people familiar with the plan. That range is less stringent than the standard of 60 parts per billion sought by environmental groups, but the E.P.A. proposal would also seek public comment on a 60 parts-per-billion plan, keeping open the possibility that the final rule could be stricter."
http://www.nytimes.com/2014/11/26/us/politics/obama-to-introduce-sweeping-new-controls-on-ozone-emissions.html?partner=rss&emc=rss
EPA to Introduce Sweeping New Controls on Smog-Causing Ozone Emissions
"The Obama administration is expected to release Wednesday a contentious and long-delayed environmental regulation to curb emissions of ozone, a smog-causing pollutant linked to asthma, heart disease and premature death. The sweeping regulation, which would aim at smog from power plants and factories across the country, particularly in the Midwest, would be the latest in a series of Environmental Protection Agency controls on air pollution that wafts from smokestacks and tailpipes. Such regulations, released under the authority of the Clean Air Act, have become a hallmark of President Barack Obama's administration. Environmentalists and public health advocates have praised the EPA rules as a powerful environmental legacy. Republicans, manufacturers and the fossil fuel industry have sharply criticized them as an example of costly government overreach. The proposed regulation would lower the current threshold for ozone pollution from 75 parts per billion to a range of 65 to 70 parts per billion, according to people familiar with the plan. That range is less stringent than the standard of 60 parts per billion sought by environmental groups, but the EPA proposal would also seek public comment on a 60 parts-per-billion plan, keeping open the possibility that the final rule could be stricter. Public health groups have lobbied the government for years to rein in ozone emissions and said the regulation was one of the most important health decisions Obama could make in his second term. "Ozone is the most pervasive and widespread pollutant in the country," said Paul Billings, a senior vice president of the American Lung Association. William Becker, executive director of the National Association of Clean Air Agencies, said, "Ozone is not only killing people, but causing tens of millions of people to get sick every day." But industry groups say that the regulation would impose unwieldy burdens on the economy, with little public health benefit. "Air quality has improved dramatically over the past decades, and air quality will continue to improve under the existing standards," said Howard Feldman, director of regulatory affairs for the American Petroleum Institute, which lobbies for the oil industry. "The current review of health studies has not identified compelling evidence for more stringent standards, and current standards are protective of public health." The proposed ozone rule comes as the longstanding battle over Obama's use of the Clean Air Act to push his environmental agenda is erupting in Congress and the courts. The ozone rules are expected to force the owners of power plants and factories to install expensive technology to clean the pollutants from their smokestacks."
http://newsok.com/epa-to-introduce-sweeping-new-controls-on-smog-causing-ozone-emissions/article/feed/764786
AP sources: EPA to propose stricter smog standard
"Coming full circle on a campaign promise, the Obama administration will propose Wednesday to reduce the amount of smog-forming pollution allowed in the air, which has been linked to asthma, lung damage and other health problems. The stricter standard makes good on a pledge President Barack Obama made during his first campaign for the White House and one of his first environmental actions as president: reversing a decision by President George W. Bush to set a limit weaker than scientists advised. In 2011, amid pressure from Republicans and industries, and facing a battle for re-election, Obama reneged on a plan by then-Environmental Protection Agency administrator Lisa Jackson to lower the permissible level to be more protective of public health. The initial range of 60 to 70 parts per billion proposed by the EPA in January 2010 would make it one of the most expensive regulations ever issued, with an estimated $19 billion to $90 billion price tag and would have doubled the number of counties in violation. People familiar with the proposal told The Associated Press that the agency would propose a preferred range of 65 to 70 parts per billion. The agency's scientific advisers had endorsed a standard of 60 parts per billion. The agency will seek comment on 60 parts per billion as well as the current standard of 75 parts per billion put in place by Bush in 2008. Those familiar with the proposal were not authorized to discuss it by name ahead of the official announcement and spoke on condition of anonymity. The agency was under a court-ordered Dec. 1 deadline to issue a new proposal. "Seldom do presidents get an opportunity to right a wrong," said Bill Becker of the National Association of Clean Air Agencies, one of numerous advocacy groups that were enraged by the White House's decision to table the first proposal."
http://cnsnews.com/news/article/ap-sources-epa-propose-stricter-smog-standard
EPA plans tightening of restrictions on smog-causing ozone
http://www.washingtonpost.com/national/health-science/epa-plans-tightening-of-restrictions-on-smog-causing-ozone/2014/11/25/61f5c1b8-750a-11e4-bd1b-03009bd3e984_story.html?wprss=rss_homepage
Supreme Court to rule on Obama's mercury emissions rule
"The Supreme Court on Tuesday agreed to rule on an Environmental Protection Agency mandate to limit mercury and other air pollutants from power plants, threatening to upend a key part of Obama administration's environmental agenda. A federal appeals court in April denied challenges to the Mercury and Air Toxics Standards, or MATS, which are slated to go into effect in May. The rule would force some of the nation's 600 dirtiest coal and oil-fired power plants to shut down or install new technology to curb emissions. The EPA says the MATS rule would significantly curb mercury emissions from coal and oil-fired power plants that, as the largest source of such pollution, account for 50 percent of the nation's total mercury emissions. It also would slash emissions of other heavy metals, such as arsenic and nickel, that have been linked to cancer and heart and respiratory ailments. Opponents, including the electric utility industry and congressional lawmakers from coal states, counter that the rule could shutter so many coal-fired power plants that it would handicap the industry's ability to meet unexpected demands in power. The high court, in a brief order, said it agreed to consider appeals of whether the EPA "unreasonably refused to consider costs in determining whether it is appropriate to regulate hazardous air pollutants emitted by electric utilities." The agency has said the benefits of cleaner air out way the costs of modernizing power plants."
http://www.washingtonexaminer.com/supreme-court-to-rule-on-obamas-mercury-emissions-rule/article/2556676?custom_click=rss
Supreme Court to Hear Challenge to Rules on Mercury From Power Plants
http://www.nytimes.com/2014/11/26/us/politics/supreme-court-to-hear-case-on-costs-of-clean-air-act.html?partner=rss&emc=rss
Conservationists sue over federal coal program
http://townhall.com/news/politics-elections/2014/11/25/conservationists-sue-over-federal-coal-program-n1923901
The Anti-Cantor: Dave Brat on Bringing Rationality to Washington
http://blogs.rollcall.com/218/dave-brat-anti-cantor/?dcz=
Senators push to join Benghazi probe
"Senate Republican leaders are under pressure from GOP lawmakers with presidential ambitions to join the House in investigating the 2012 Benghazi attack.  Sens. Ted Cruz (R-Texas), Rand Paul (R-Ky.) and Marco Rubio (R-Fla.), three young rising conservative stars who are weighing 2016 bids, say the Senate should participate in a joint investigation with the House. "The House is doing its job and engaged in oversight. For six years under [Senate Majority Leader] Harry Reid [D-Nev.], the Senate has refused to do its job. I am hopeful and optimistic the Senate will finally begin meaningful oversight. That is its constitutional responsibility," Cruz told The Hill.  But Sen. John McCain (R-Ariz.), who is set to take over as chairman of the Armed Services Committee, has yet to decide whether the Senate needs to deploy its investigate resources while the House is already doing so. "What we need to do is talk with the House guys, see where they are and see if they think it's helpful," McCain said when asked whether the Senate should launch an investigation. "I'll be guided by that." The 2008 presidential nominee has been discussing his options with Rep. Trey Gowdy (R-S.C.), the chairman of the House Select Committee on Benghazi. A House GOP aide said the decision about whether the Senate participates is up to the leadership, including McCain and other incoming Republican leadership. Meanwhile, Gowdy has directed his panel to continue moving forward with its investigation. The South Carolina congressman has scheduled a hearing for December although the date and witness list has yet to be determined. He has also laid out an intensive investigative plan for 2015 that will include multiple hearings early in the year — some open to the public and others behind closed doors. Cruz introduced a resolution last year calling on Congress to create a joint Senate-House committee to investigate Benghazi. Paul, Rubio and 23 other Senate Republicans co-sponsored the measure — including Senate Republican Whip John Cornyn (Texas) but not Senate Republican Leader Mitch McConnell (Ky.). Aides to Paul and Rubio on Friday said their bosses believe the Senate should join the House select committee."
http://thehill.com/homenews/senate/225254-pressure-builds-for-senate-to-join-benghazi-probe
John Boehner reappoints Trey Gowdy to lead Benghazi probe
"Saying there are still "far too many questions" unanswered, House Speaker John A. Boehner reappointed Rep. Trey Gowdy Monday to lead his chamber's inquiry into the Benghazi terrorist attacks just a few days after a House committee cleared the CIA of most wrongdoing, in a move that signaled the GOP is not satisfied with those conclusions. "Two years later, the American people still have far too many questions about what happened that night — and why," Mr. Boehner said in a statement, saying the Gowdy investigation will be the "definitive report" on the attack that left four Americans dead. Mr. Boehner said Mr. Gowdy and his GOP colleagues will continue to serve on the committee when the next Congress convenes in January. On Friday, the House intelligence committee, issued a report concluding that while the CIA deleted references to a terrorist attack from its talking points in the days after the Sept. 11, 2012, assault, the agency did not do so for political motives or to protect President Obama. Rep. Elijah E. Cummings of Maryland, ranking Democrat on the investigative committee, said last week's report should be the final word on a number of key Benghazi questions. "Based on these unanimous, bipartisan findings, there is no reason for the Benghazi Select Committee to reinvestigate these facts, repeat the work already done by our Republican and Democratic colleagues, and squander millions of additional taxpayer dollars in the process," he said."
http://www.washingtontimes.com/news/2014/nov/24/boehner-reappoints-trey-gowdy-lead-benghazi-panel/
Insult to injury: White House says Chuck Hagel was just 'low-hanging fruit'
http://hotair.com/archives/2014/11/25/insult-to-injury-white-house-says-chuck-hagel-was-just-low-hanging-fruit/
Barack Obama has emboldened America's enemies
The departure of Chuck Hagel as Defence Secretary reflects the administration's failure to confront its enemies
http://www.telegraph.co.uk/news/worldnews/barackobama/11251456/Barack-Obama-has-emboldened-Americas-enemies.html
Obama may not reduce U.S. troops in Afghanistan by end of 2014
"The U.S. may not meet the President's goal of reducing U.S. troop levels in Afghanistan to 9,800 by the end of year, a goal Mr. Obama had announced in May. NATO countries that were supposed to supply the remaining troops to reach a total of 12,000 are telling the U.S. that they cannot meet their troop commitments for the start of 2015 because the Bilateral Security Agreement with Afghanistan was signed so late. If that turns out to be the case, the U.S. would have to make up the difference by going over the 9,800 limit set by Mr. Obama. In theory, the extra U.S. troops – numbering in the hundreds – would come home as soon as the NATO countries met their commitments. It took months for the winner of the country's presidential election to be certified, delaying the signing of the agreement that was necessary in order to keep U.S. forces in the country after December. The president wants all U.S. troops to be out of Afghanistan by the time his presidency draws to a close."
http://www.cbsnews.com/news/obama-may-not-reduce-u-s-troops-in-afghanistan-by-end-of-2014/
Obama's remarks about Ferguson, Missouri
http://townhall.com/news/politics-elections/2014/11/25/obamas-remarks-about-ferguson-missouri-n1923952
OBAMA LECTURES AMERICA ABOUT THE JUSTIFIED ANGER TOWARDS LAW ENFORCEMENT IN MINORITY COMMUNITIES
"Tuesday at Copernicus Community Center in Chicago, IL, President Barack Obama addressed the riots and protests going on throughout the country in reaction to the grand jury announcement that Ferguson police officer Darren Wilson will not face charges for the fatal shooting of Michael Brown by justifying the anger as, "It's rooted in reality, " but condemning the violence as non-productive…." A grand jury made a decision yesterday that upset a lot of people. And as I said last night, the frustrations that we have seen, are not just about a particular incident. They have deep roots in many communities of color, who have a sense that our laws are not always being enforced uniformly or fairly. That may not be true everywhere. And it's certainly not true for the vast majority of law enforcement officials, but that's an impression that folks have and it's not just made up. It's rooted in reality. Now as I said last night, there are productive ways of responding. And expressing those frustrations and there are destructive ways of responding. Burning buildings, torching cars, destroying property, putting people at risk, that's destructive and there's no excuse for it. Those are criminal acts. People should be prosecuted if they engage in criminal ablgs. But what we also saw, although it doesn't get as much attention in the media, was people gathering in overwhelmingly peaceful protests, here in Chicago, in New York, in Los Angeles, other cities. We have scene young people who are organizing and people beginning to have real conversations about how do we change the situation so that there's more trust between law enforcement and some of these communities. And those are are necessary conversations to have…"
http://www.breitbart.com/Breitbart-TV/2014/11/25/Obama-Lectures-America-About-The-Justified-Anger-Towards-Law-Enforcement-In-Minority-Communities
Holder: Racial Divide With Police 'Not Restricted to Ferguson'
http://www.theblaze.com/stories/2014/11/25/holder-racial-divide-with-police-not-restricted-to-ferguson/?utm_source=TheBlaze.com&utm_medium=rss&utm_campaign=story&utm_content=holder-racial-divide-with-police-not-restricted-to-ferguson
Obama: 'No Sympathy' for Rioters in Ferguson
http://www.theblaze.com/stories/2014/11/25/obama-no-sympathy-for-rioters-in-ferguson/?utm_source=TheBlaze.com&utm_medium=rss&utm_campaign=story&utm_content=obama-no-sympathy-for-rioters-in-ferguson
PHOTOS: Ferguson overnight damage, aftermath
http://www.ksdk.com/picture-gallery/news/local/2014/11/25/photos-ferguson-overnight-damage/70082154/
33 Photos of the Chaotic Streets of Ferguson
http://dailysignal.com/2014/11/25/33-chaotic-photos-streets-ferguson/
What This Protester Is About to Do to a Fox News Cameraman Had Sean Hannity Saying 'Uh Oh'
http://www.theblaze.com/stories/2014/11/25/the-moment-a-ferguson-protester-turned-on-a-fox-news-cameraman-uh-oh/
'Burn This Bi**h Down!': Mike Brown's Step-Dad Caught on Vid Inciting Violence, and Here's How the Family Attorney Responded
"Tears turned to rage on Monday night as Michael Brown's family reacted to the news that the police officer who shot their shot would not be indicted. Some disturbing words were caught on camera. Initially in the video Brown's mother, Lesley McSpadden, is seen standing on a car, shouting that she's never done anything to hurt anyone and breaking down in tears. Her husband — Brown's stepfather — Louis Head climbs up on the car to comfort her, displaying the "I am Mike Brown" T-shirt he's wearing as he wraps her in a hug. Then things take a turn. Head begins shouting, "Burn this bi**h down!" At least one man appears to try to calm Head while others push cameras away from the screaming man, but he continues shouting the call to violence for several seconds."
http://www.theblaze.com/stories/2014/11/25/burn-this-bih-down-mike-browns-step-dad-caught-on-vid-inciting-violence-and-heres-how-the-family-attorney-responded/?utm_source=facebook&utm_medium=story&utm_campaign=ShareButtons
MOST BUSINESSES DESTROYED IN FERGUSON MINORITY OWNED
"KMOV-TV reports that the majority of stores that were damaged or completely destroyed during Monday night's violent riots in Ferguson were minority owned. Fire Departments around the St. Louis County Area put out 25 structural fires caused by vandals and looters following the announcement from the grand jury that Ferguson Police Officer Darren Wilson would not be indicted in the death of Mike Brown. Most of the damaged businesses were on West Florissant Avenue and included: Walgreens, Little Caesers Pizza,  Autozone, Beauty Town, Title Max, Family Dollar Store, and O'Reilly Auto Parts. Small-business owner Natalie Dubose was in tears when she realized her cake store was attacked by vandals.  Dubose, a mother of two, previously told CNN, "If I can't open my doors every morning, I can't feed my kids in the evening. Just don't burn my shop down, don't destroy it."
http://www.breitbart.com/Big-Government/2014/11/25/Most-Businesses-Destroyed-in-Ferguson-Minority-Owned
'Heartbreaking' Video Shows the Moment a Ferguson Store Owner Processes What Looters Have Done. But This Isn't Just Any Business…
"Amid the chaos and smoke from burning buildings in Ferguson, Missouri, on Monday night, one ransacked business stood out: Ferguson Market and Liquor, the very store Michael Brown was shown on video robbing before he was fatally shot… On the scene, Paul Hampel posted video to Vine which he said showed the owner of the store sadly surveying the wreckage."
http://www.theblaze.com/stories/2014/11/25/saddest-thing-ive-seen-tonight-heartbreaking-video-shows-ferguson-crime-come-back-to-the-spot-where-everything-started/
Ferguson Cake Maker: Looters, Rioters Took My Livelihood
http://dailysignal.com/2014/11/25/ferguson-cake-maker-looters-rioters-took-livelihood/
Here's How America Responded the Morning After #FergusonDecision, in 35 Tweets
http://dailysignal.com/2014/11/25/heres-how-america-responded-the-morning-after-the-grand-jurys-ferguson-decision-in-35-tweets/
#ShutItDown: Agitators implement social justice through nationwide traffic blockage…cuz Ferguson! [photos, Vine]
http://twitchy.com/2014/11/25/shutitdown-agitators-implement-social-justice-through-nationwide-traffic-blockage-cuz-ferguson-photos-vine/
Report: Elderly man car-jacked, run over outside Ferguson pizzeria
http://twitchy.com/2014/11/24/report-elderly-man-car-jacked-run-over-outside-ferguson-pizzeria/
'But you care about this f***ing flag being burnt': DC protesters join flag burnings [Vine]
"Plenty of American flags (along with businesses and cars) were burned in Ferguson, Mo., last night… However, there's something particularly powerful and infuriating about this flag being set aflame as part of the Michael Brown protests in Washington, D.C. tonight. (Language warning)"
http://twitchy.com/2014/11/25/but-you-care-about-this-fing-flag-being-burnt-dc-protesters-join-flag-burnings-vine/
MARK LEVIN ON FERGUSON: 'WHAT WE ARE WITNESSING NOW IS THE LEFT'S WAR ON THE CIVIL SOCIETY'
"From Mark Levin's Facebook page: 'Ferguson burns and violence has been unleashed thanks to the reckless liberal media, the lawless administration (especially Eric Holder) exploiting the shooting to smear police departments across the nation, phony civil rights demagogues, race-baiting politicians, and radical hate groups. The lies about why and how Officer Darren Wilson shot Michael Brown started on day one and never ended. The indisputable facts are that Brown was shot because he assaulted a police officer, attempted to take the officer's pistol resulting in two close range gun shots in the police cruiser, and then turned around and charged the officer as he was being pursued. The entire event was precipitated by Brown earlier stealing cigars from a local store and assaulting the owner. What we are witnessing now is the left's war on the civil society. It's time to speak out in defense of law enforcement and others trying to protect the community and uphold the rule law.'"
http://www.breitbart.com/Big-Government/2014/11/25/Mark-Levin-What-we-are-witnessing-now-is-the-lefts-war-on-the-civil-society
DEM SEN: FERGUSON IS A RESULT OF THE 'TWO AMERICAS' THAT HAVE ARISEN
"Tuesday on MSNBC's "Ronan Farrow Daily,"  Sen. Bill Nelson (D-FL) said the riots in reaction to the grand jury announcement Monday night that Ferguson Police Officer Darren Wilson will not face charges for fatally shooting Michael Brown was because of the demise of the American middle class that is causing two Americas to arise. Nelson said, "What are the conditions in this country that is causing so much strife? And I think if you look at our history, we have had a very stable country, one with rule of law. We always had a large middle class and an aspiring middle class. When we start dividing America becomes two Americas, with the very well off and very un-well off, then we are going continue to have clashes. You have seen that in the tax policy. You have seen that play out in the immigration issue. that's what concerns me in the future of our country and the direction."
http://www.breitbart.com/Breitbart-TV/2014/11/25/Dem-Sen-Ferguson-a-Result-of-Two%20Americas-that-Have-Arisen
**MEDIA SHOCK**: NEW YORK TIMES PUBLISHES DARREN WILSON'S ADDRESS INFO
http://www.breitbart.com/Big-Journalism/2014/11/25/nyt-publishes-darren-wilsons-address-info
Missouri Lt. Gov: Did Obama Admin Lean on Governor to Keep Out Nat'l Guard?
http://www.nationalreview.com/corner/393476/missouri-lt-gov-did-obama-admin-lean-governor-keep-out-natl-guard-brendan-bordelon
Missouri Lt. Gov, Ferguson mayor: Where was the National Guard last night?
http://hotair.com/archives/2014/11/25/missouri-lt-gov-ferguson-mayor-where-was-the-national-guard-last-night/
MO GOVERNOR JAY NIXON DENIES OBAMA ADMIN PRESSURED HIM OVER NATIONAL GUARD
"FERGUSON, Missouri–Missouri Governor Jay Nixon called Lieutenant Governor Peter Kinder's charge against him, relating to National Guard deployment in Ferguson on Monday, "absurd."
Kinder told KTRS on Tuesday morning that he wants to know if the Obama administration, particularly the Holder Justice Department, leaned on Nixon to hold back the Guard during the riots in Ferguson on Monday night. The violence was triggered after the grand jury announced that Ferguson Police Officer Darren Wilson would not be indicted for the August 9 shooting death of Michael Brown. "It is so inexplicable. It is so hard to understand why the governor would not deploy the forces he had at the ready. Is it because he was leaned on not to send them in–leaned on by the Obama administration and the Holder Justice Department?" Kinder asked. "That is false and absurd and politics has nothing to do with what any of the folks up here are doing. We're doing our duty. Behind me you have serious sworn officers," Nixon told Breitbart News angrily at a press conference, as he stood with officials and leaders representing the National Guard and Missouri law enforcement. "You have hundreds of people putting their lives on the line each and every night. Politics has not one bit to do with the tasks at hand and the responsibilities at hand and the seriousness of this mission."
http://www.breitbart.com/Big-Government/2014/11/25/MO-Governor-Nixon-Denies-Obama-Admin-Pressured-Him-Over-National-Guard
CARSON: RACE RELATIONS WORSE UNDER OBAMA
"Dr. Ben Carson, author of "One Nation: What We Can All Do to Save America's Future" argued that race relations were worse under President Obama on Tuesday's "Hugh Hewitt Show."
"I actually believe that things were better before this president was elected. And I think that things have gotten worse because of his unusual emphasis [on race]" he stated. Carson cited Obama's criticism of the police in the Henry Louis Gates incident and his remarks that his son would look like Trayvon Martin and accused the president and other progressives of trying to "manipulate, particularly minority communities to make them feel that they are victims." And that the president "absolutely" plays the race card, but he said the president was attempting not to do so in the aftermath of the grand jury decision regarding Officer Darren Wilson."
http://www.breitbart.com/Breitbart-TV/2014/11/25/Carson-Race-Relations-Worse-Under-Obama
How Some Islamist Supporters Are Reacting to the Ferguson Unrest
"Following the eruption of violence in Ferguson, Missouri, some apparent supporters of Middle East Islamists added their voice to the debate, accusing the U.S. of being a "fake" democracy, likening the U.S. to a terrorist group, and calling for Shariah law to be implemented in the U.S. It all came as a result of the no indictment of police officer Darren Wilson in the August shooting death of 18-year-old Michael Brown. Journalist Jenan Moussa with the Dubai-based Al Aan television first reported Tuesday morning that supporters of the Islamic State group and others were actively commenting on the Ferguson developments using Arabic hashtags which translate to "America burning" and "America collapsing."
http://www.theblaze.com/stories/2014/11/25/how-some-islamist-supporters-are-reacting-to-the-ferguson-unrest/?utm_source=TheBlaze.com&utm_medium=rss&utm_campaign=story&utm_content=how-some-islamist-supporters-are-reacting-to-the-ferguson-unrest
2 Minnesota men charged with conspiracy to supply ISIS
http://www.cbsnews.com/news/2-minnesota-men-charged-with-conspiracy-to-supply-isis/