News Briefing for Wednesday, January 7 2015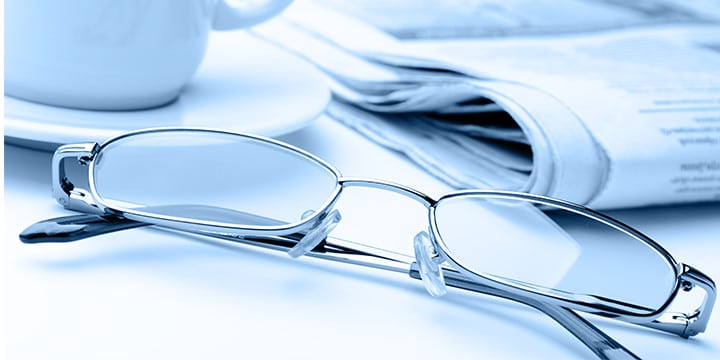 TEA PARTY PATRIOTS:
Tea Party groups make last-minute push to oust Boehner
"Tea Party groups are making a late push to oust Speaker John Boehner (R-Ohio). With about two hours to go before the 12:45 p.m. vote on Tuesday, FreedomWorks said that its members had made over 11,000 phone calls to congressional offices urging members to vote against Boehner and sent more than 18,700 messages online in the last 72 hours. Another group, Tea Party Patriots, said on Twitter that it had facilitated close to 4,000 calls to members and urged its followers to make more. FreedomWorks was also aggressively pushing the campaign against Boehner on social media as the vote got closer."
http://thehill.com/homenews/house/228594-tea-party-groups-make-last-ditch-push-to-oust-boehner
BOEHNER WINS RE-ELECTION WITH LESS THAN MAJORITY OF HOUSE
"The 25 member-revolt against Boehner fell short, but was more than double the 12-member revolt against Boehner at the beginning of last Congress. It was also the biggest rebellion against a sitting speaker by his own party since 1923… Jenny Beth Martin, the co-founder of Tea Party Patriots, noted that the Republicans who voted against Boehner will one day lead the Republican Party after the party sheds the control special interests have over it. "Republicans should study the names of those who were brave enough to stand up and cast their vote today against the status quo of the Boehner establishment," Martin said. "One day, they will lead that party, and the party and our nation will be far better for it. Tea Party Patriots everywhere salute them."
http://www.breitbart.com/big-government/2015/01/06/boehner-wins-re-election-with-less-than-majority-of-house/
Boehner survives rebellion by GOP conservatives
"Tuesday's speaker vote had most defections against a sitting speaker since 1923, when Frederick Gillett required nine ballots to win re-election, according to a 2013 Congressional Research Service report. Jenny Beth Martin, co-founder of one tea party group, the Tea Party Patriots, called the votes against Boehner a badge of honor. "Republicans should study the names of those who were brave enough to stand up and cast their vote today against the status quo of the Boehner establishment," she said in a statement. "One day, they will lead that party, and the party and our nation will be far better for it." Following the vote, a relieved and tearful Boehner promised to make the economy the main thrust of the House, where Republicans outnumber Democrats 246-188. Still, he vowed to bring up bills the previous House had passed with bipartisan support but died in the then-Democratic-controlled Senate."
http://www.idahostatesman.com/2015/01/06/3576754/boehner-survives-rebellion-by.html
Roughed-up Boehner wins new term as speaker; state gets new House member
"A right-wing rebellion against Boehner drew the most votes against an incumbent House speaker in 92 years.  A dozen conservative members voted against Boehner in 2013. Tea Party groups and conservative radio pundits cheered that more than 10 percent of Republicans' 246-member caucus went against the sitting Speaker. "Republicans should study the names of those who were brave enough to stand up and cast their vote against the status quo of the Boehner establishment: One day they will lead that party and the nation will be better off for it," Jenny Beth Martin, co-founder of Tea Party Patriots, said in a statement. Republican members had a little liberty in roughing up Boehner.  A dozen Democratic House members were absent in New York attending funeral services for the late Gov. Mario Cuomo.  If the entire House were present, 29 GOP defections would have forced the speaker election to go to a second ballot. The newly elected Newhouse and his family posed with a beaming Boehner. The speaker had reason to smile. Newhouse was elected narrowly over Tea Party Republican Clint Didier, who vowed to vote against Boehner.  All four of Washington's Republican House members supported the speaker."
http://blog.seattlepi.com/seattlepolitics/2015/01/06/roughed-up-boehner-wins-new-term-as-speaker-state-gets-new-house-member/
Boehner Facing Dissent and Defections in Vote to Remain Speaker of House
"So far, the speaker appears to be benefiting from the fact that there is no viable candidate to replace him. Only Representatives Louie Gohmert of Texas and Ted Yoho of Florida have offered themselves as alternatives to Mr. Boehner, and neither has a chance of becoming speaker. At least a handful of conservative lawmakers who did not support Mr. Boehner's bid for speaker in 2013 have said they will vote him this time. But that did not stop outside groups like Tea Party Patriots and the members of the House who are on record against Mr. Boehner from agitating for his defeat. Some conservatives have been taking shots at the leadership wherever they see an opening."
http://www.nytimes.com/2015/01/06/us/politics/boehner-facing-dissent-and-defections-in-vote-to-remain-speaker-of-house.html
Boehner in line for 3rd term as speaker; GOP readies agenda
"That wasn't the case in the House, where the election of a speaker is the main event on any opening day's agenda. Reps. Louie Gohmert of Texas and Ted Yoho of Florida put themselves forward as challengers, and the Tea Party Patriots tweeted out a request for rank and file Republicans to support one or the other. Roughly a dozen Republicans have announced they will oppose Boehner's election, but that was far short of the number needed to place his election in jeopardy. One lawmaker, Rep. Lou Barletta of Pennsylvania, said Boehner "deserves a chance" to try and pass a conservative agenda in cooperation with the Senate under Republican control."
http://www.timesfreepress.com/news/breakingnews/story/2015/jan/06/boehner-line-3rd-term-speaker-gop-readies-agenda/281208/
As New Congress Arrives, the Capitol Is Comity Central
Good Vibes Reign as Lawmakers Are Greeted and Babies Are Kissed
"As Mrs. Pelosi passed the House gavel to a weepy Mr. Boehner—glowing with triumph and suntan while his wife wept and glowed similarly in the gallery—Jenny Beth Martin, co-founder of Tea Party Patriots, fired off a statement saluting the 25 GOP lawmakers who "were brave enough to stand up and cast their vote today against the status quo of the Boehner establishment." The attempt by the most conservative Republicans to derail Mr. Boehner's bid for speaker fell flat, but in a sign that Mr. Boehner wasn't as unworried as he seemed, he for the first time cast a vote for himself."
http://www.wsj.com/articles/as-new-congress-arrives-the-capitol-is-comity-central-1420590836
John Boehner survives conservative coup attempt despite 25 GOP conservative defectors – the largest group to vote against a sitting House speaker in their own party since 1923
"After the vote, Tea Party Patriots co-founder Jenny Beth Martin fumed. 'Republicans should study the names of those who were brave enough to stand up and cast their vote today against the status quo of the Boehner establishment,' she said. 'One day, they will lead that party, and the party and our nation will be far better for it.'  Although Boehner survived, the vote was a key indicator of just how much negotiating it will take for House Republican leaders to keep their members in line over the next several months as party gets its first opportunity in Democratic President Barack Obama's tenure to sideline him. Republicans now make up majorities in both chambers of Congress for the first time since Obama was elected after picking up nine additional Senate seats in November. No sooner had the votes from the midterm elections been tallied before Republicans were arguing among themselves about what to do with their new powers, however. The first preview of Republican leadership of Congress came in mid-December when the legislative body was under the gun to pass appropriations legislation or see the government shut down."
http://www.dailymail.co.uk/news/article-2899241/Conservative-opposition-House-Speaker-John-Boehner-grows-GOP-leader-expected-gavel-today.html
HEALTHCARE:
Study: Medicare Preventive Care Visits Spike
"A major Medicare element of the Affordable Care Act was a requirement to fully cover annual preventive care visits. Before 2005, Medicare did not cover any preventive care visits, except for mammography and Pap smears. In 2011, the health law added annual wellness visit coverage offering a range of preventive care services at no cost to the beneficiary. A research study released this week in HealthAffairs (view abstract) indicates that the requirement appears to be enticing wellness consultations. Preventive care visits in the test group increased from 1.4 percent before the health law wellness visit addition to 27.5 percent afterwards. Patients on Medicare's standard fee-for-service plans have flocked toward preventive care services. However, the study notes that fee-for-service preventive care visits are still lower than private and Medicare HMO plans."
http://blogs.rollcall.com/healthopolis/study-medicare-preventive-care-visits-spike/?dcz=
Local media warn of ObamaCare's first tax season
"Local media outlets are beginning to warn the public that the healthcare law will affect their 2014 tax filings.  The increasing drumbeat of stories — including hundreds by local TV stations — comes as tax preparers caution clients about ObamaCare's first round of penalties. People who went without health insurance in 2014 will pay a fine when they file their taxes this spring, and those who received subsidies on the exchanges could owe money to the government if their income changed mid-year.  Few people are prepared for these outcomes, as confusion persists about the healthcare law, tax preparers warned.  "This is something that no one is an expert in because it's new and everyone's doing it for the first time, and we'll be facing all sorts of questions," Esperanza Saucedo, an employee at Vita, a tax assistance program, told KGNS in Laredo, Texas. People who enrolled in the exchanges will also be responsible for filing out a new form that verifies their premium and tax credit levels.  Form 1095-A will be sent by Jan. 31 and is necessary for filing tax returns. People enrolled in the federal marketplaces will also be able to access the form online. The document is necessary to fill out another form, Form 8962, that breaks down a participant's premium tax credits by month.  Federal health officials hope that the wave of information about ObamaCare penalties could drive more enrollees to the exchanges before they close for new sign-ups on Feb. 15.  In the meantime, hundreds of local articles signal renewed interest in the mechanics of the healthcare law as April 15 nears and a departure from the politically focused coverage of the past.  The bottom line for most tax filers is that people who lacked coverage last year will pay $95 a person or 1 percent of their income, whichever is greater.  While some might be eligible for exemptions, many will be surprised when they're hit with fines.  "If they've neglected to get any insurance at all, they could be facing that penalty," Colorado-based tax preparer Ron Church told KKCO News."
http://thehill.com/policy/healthcare/228606-local-media-warn-of-obamacares-first-tax-season
Affordable Care Act could impact your tax refund
"April 15 may seem far off, but tax experts say it's time to get started on your taxes. Constance Jacobs, an enrolled agent for H&R Block, has been doing people's taxes for more than a decade. Last year alone, she said she filed tax returns for 250 people. This year, she worries many people may be taken off guard by how the Affordable Care Act can impact taxes. "I'm afraid a lot of people don't realize what the impact is this year," she said. "A lot of people think it's just a matter of, if they're not insured, they'll have a penalty of $95. And they just thought last year, 'OK that's fine with me.' But it can be a lot more; it can be one percent of your income." Jacobs said, depending on your situation, the Affordable Care Act could mean you get more money back in your refund, or it could mean you get less. She advised beginning on your taxes now, so you will have more time to prepare for the ACA's impact. Mark Hanson, an IRS spokesperson, also recommends beginning on your taxes now. He said many people enlist the assistance of a tax professional and he cautioned that taxpayers put a lot of consideration into who they choose. "Taxpayers need to remember that filing a federal income tax return is one of the most important, if not the very most important financial transaction they may enter into in any given year," he said. "You have to pick somebody you can trust." Hanson recommended visiting the IRS website for suggestions on how to select a tax preparer. "One of the first things that people should do is go to the IRS website and keyword search 'tips for choosing a tax professional,'" he said. "We suggest things like checking with consumer protection organizations, checking with family and friends or other references for tax preparers. Maybe doing a web search." Hanson emphasized that, if a tax preparer makes an error on your tax return, it may likely be you who is held accountable legally. "If the IRS questions information on a return that you submit, they question you the taxpayer first, not necessarily the tax preparer," he said. "Once you sign that return, you are claiming responsibility for the information on it. So again, choose wisely and make sure you can trust that individual." Hanson also warned of increased scams around tax filing season."
http://myfox8.com/2015/01/06/affordable-care-act-could-impact-your-tax-refund/
An Obamacare Insurer Finds Failure in Low Premiums
"A year ago, PreferredOne looked like an Obamacare success story: The Minnesota health plan offered some of the lowest premiums in the country and captured 60 percent of the state's roughly 55,000 new Obamacare enrollees. But those premiums were too low, it turns out, to cover the medical care and other expenses of all those new customers. In the fall, PreferredOne steeply hiked rates for 2015 and dropped out of Minnesota's Affordable Care Act marketplace entirely, saying it was "not sustainable" to continue.  Now roughly 12,000 people who bought PreferredOne policies in 2014 and haven't switched plans will face bigger insurance bills this year, according to Joe Campbell, communications and marketing director for MNsure, the state's Obamacare marketplace. By law, customers who enrolled will automatically be renewed in coverage plans at the new, higher premiums. And those who were getting subsidies to make premiums more affordable will lose them, because the assistance is available only for plans sold through the Obamacare markets. A spokesman for PreferredOne declined to comment for this story. "The people who do not exercise an active choice to find a new plan will have a significant increase in cost," says Roger Feldman, a health economist at the University of Minnesota. "I would guess they're just not going to pay it."  Insurance companies set rates for the first year of the new Obamacare marketplaces using a heavy dose of guesswork. What happened to PreferredOne is a cautionary tale for insurers navigating an unfamiliar marketplace. Across the U.S., at least 77 insurers joined Obamacare markets this year, which increases competition and helps keep overall rate increases modest. But 14 companies that sold coverage for 2014 left the marketplaces, according to a government tally. And other insurers have faltered: A nonprofit co-op health plan in Iowa that got $145 million in government loans was placed under supervision by regulators last month because it's running out of money, Bloomberg News reported. But outside of Minnesota, no company withdrew after winning as much of the market as PreferredOne did. Minnesotans who got subsidies last year to help them buy PreferredOne plans will see their premiums more than double if they don't switch plans, according to an analysis by Wakely Consulting Group that MNsure published in December. A PreferredOne policy that cost $190 a month in 2014 would jump to $440 a month in 2015 with the rate increase and lost subsidies. That customer could shop around and get coverage from a different insurer for $190, but if he doesn't, his bills will skyrocket. MNsure officials and PreferredOne have reached out to policyholders, and 7,172 people have chosen other health plans. MNsure twice extended the Dec. 15 deadline to get coverage starting Jan. 1. People who didn't change their coverage for the start of the year can still switch by Feb. 15. MNsure plans to keep notifying the thousands of remaining enrollees that they can likely save money by shopping for new plans, says spokesman Campbell. "Momentum really works against you, because once people are in health coverage, they tend to stay in it," he says. How did PreferredOne, a 30-year-old insurer jointly owned by three local medical groups, make such a mess of its first year selling Obamacare? The company has said little publicly to explain, but financial filings with insurance regulators show PreferredOne bleeding money: Cash from operations dropped by $35 million in the first nine months of 2014, compared with a $6.6 million increase in the same period the year before. While its business providing group insurance to employers appeared stable, policies sold directly to individuals were paying out more in medical claims than they were collecting in premiums. Feldman, the University of Minnesota economist, speculates that the company bet on keeping costs down by attracting a lot of customers with low rates. Having more enrollees, the reasoning goes, could help a plan negotiate better rates from doctors and hospitals. Feldman also says insurers sometimes expect "low-ball" rates to attract a healthier mix of customers. Minnesota's insurance regulator also asked PreferredOne to consider lowering the premiums it initially planned to charge, the Star Tribune reported in October. A spokeswoman for the regulator declined to comment on discussions with the company."
http://www.businessweek.com/articles/2015-01-06/obamacare-insurer-preferredone-exits-minnesota-marketplace
Most directors have resigned from O-Care exchanges, analysis finds
"The original directors of ObamaCare's state-based exchanges have almost all resigned since the beginning of the law's first enrollment period, a new analysis found.  Only five of the original 16 officials remain in their posts, according to Dan Diamond, manager of The Advisory Board's "Daily Briefing" newsletter. Most of the resignations took place during the exchanges' first sign-up window, when many online systems ran into technical flaws that put state officials in hot water.  At least five exchange directors left their posts in part due to problems with the websites, according to Diamond's count. Others left for new jobs — Kevin Counihan, originally with Connecticut's exchange, now runs HealthCare.gov, for example.  Only the leaders of the California, Kentucky, New York, Washington state and District of Columbia marketplaces are left standing. Diamond, also a Forbes contributor, called the trend "astonishing."  "'Insurance exchange director' probably seemed like a great job in 2012. But it quickly became a political nightmare for many," Diamond tweeted Tuesday.  "Remember: When the exchanges sputtered to launch in Oct. 2013, reporters pounced. CEOs weren't ready for the attention."  The tumultuous rollout of the exchanges in fall 2013 surprised many state and administration officials. HealthCare.gov has also undergone a leadership change, gaining Counihan as CEO and Andy Slavitt as a senior adviser."
http://thehill.com/policy/healthcare/228631-most-directors-have-resigned-o-care-exchanges-analysis-finds
Progressives: Stop laughing at Harvard (Continuation of previous article)
http://hotair.com/archives/2015/01/06/progressives-stop-laughing-at-harvard/
'When Obamacare Came to Harvard'
http://www.nationalreview.com/corner/395808/when-obamacare-came-harvard-rich-lowry
Harvard Faculty Crimson Over Obamacare-Influenced Health Plan Changes
http://nationalinterest.org/feature/harvard-faculty-crimson-over-obamacare-influenced-health-11971
Harvard Confronts Obamacare
http://www.nationalreview.com/phi-beta-cons/395841/harvard-confronts-obamacare-jane-s-shaw
Ed Henry Pushes Earnest On Harvard Obamacare Outrage [VIDEO]
"Fox News' Ed Henry took White House spokesman Josh Earnest to task over hysteria from Harvard professors in the wake of reports of rising health-care costs. The rising health-care costs, reported initially by The New York Times, are caused in part by the Affordable Care Act, which many on the Harvard faculty heartily supported. Henry asked Earnest specifically if the Harvard professors are being "a little hypocritical," given their prior support for the bill. Earnest dodged Henry's inquiry, instead repeating administration talking points, telling Henry that Harvard professors can benefit from the ACA because it allows their children to remain on their insurance until age 26 and because no one with a pre-existing condition can be denied coverage.
HENRY: "A long story in The New York Times saying that large segments of the faculty at Harvard University, where the president went to Harvard Law School, is sort of up in arms about the fact that the professor are going to have to bear a larger share of their own health-care costs under the president's new law. Here are some of the same professors who were advisers to the president's first campaign in 2008, advocated the Affordable Care Act. And they basically said this is a great deal for America, but now that they have to pay more, they're up in arms about it. Isn't that a little bit hypocritical that some of the president's supporters at Harvard are saying this is a great deal for America, but when I've gotta pay more, it's terrible, it's awful?"
EARNEST: "I can only imagine the question you'd be asking if The New York Times reported that the faculty at Harvard was getting a great deal."
HENRY: "Harvard also put out a statement, by the way, saying they are doing this because the trend of health-care costs, including some driven by health-care reform itself. Yesterday when we talked about this, you said, and there are stats backing up that health-care costs are coming down in some respects. But Harvard is citing that the law itself is raising health-care costs. Isn't that the opposite of what the White House said?"
EARNEST: "Well, I haven't seen exactly what Harvard has said. But I do think as a general matter that the results that we've seen so far, they're early, but the early results speak to the enormous benefits that the Affordable Care Act has paid to middle-class families across the country, to small business owners, to the government's bottom line, and to the success that we've had in lowering health-care costs, or at least slowing the growth of health-care costs for people all across the country."
HENRY: "Is the president disappointed that professors at his alma mater just don't see those benefits?"
EARNEST: "Well, let's be clear: there are some important benefits that they do see under the Affordable Care Act. That there are a number of patient protections that apply to everybody. So that everybody who's on the Harvard faculty can get a free annual check-up from their doctor. And, again that's thanks to the Affordable Care Act. Nobody at Harvard who has a pre-existing condition can never be discriminated against again because of that pre-existing condition, and every Harvard professor that has an old child can keep that child on their quality Harvard insurance up to age 26. And those are the kinds of patient protections that don't just benefit those at the bottom of the income scale, they actually benefit everybody, including the esteemed academics at Harvard University."
http://dailycaller.com/2015/01/06/ed-henry-pushes-earnest-on-harvard-obamacare-outrage-video/
White House Struggles to Answer Questions About Harvard Faculty Outrage Over ObamaCare (Video)
http://freebeacon.com/politics/white-house-cant-answer-questions-about-harvard-faculty-outrage-over-obamacare/
Watch Josh Earnest grapple with Harvard professors' criticisms of Obamacare
http://hotair.com/archives/2015/01/06/watch-josh-earnest-grapple-with-harvard-professors-criticisms-of-obamacare/
Rep. Paul Ryan: Obamacare is beyond repair
Ultimately, the health law will collapse under its own weight.
"You can't fix a fundamentally broken law; you've got to replace it. That's why Congress can't save Obamacare with a few tweaks, despite what its defenders say. No quick fix can correct the main flaw: The law takes power away from patients and hands it to bureaucrats. As millions of Americans have learned from their cancellation notices, Obamacare lets bureaucrats decide what insurance plans must cover. It buries doctors and hospitals in red tape. And it adds a whole host of new taxes and fees that drive up the cost of care. The law doesn't make people's health care decisions any easier; in many cases, it makes those decisions for them. But the law's effects go far beyond the doctor's office, weighing down our economy and discouraging hiring. The law requires employers with more than 50 full-time employees to give them health insurance. But because the law defines "full time" as 30 hours or more, employers are keeping employees below that threshold to avoid the mandate entirely. The worst of the law is yet to come. This year, the individual mandate kicks in for real. Anyone who doesn't have health insurance in 2015 will have to pay a tax of $325 or 2% of taxable income. And this year's tax season will be even more stressful than usual: H&R Block estimates that up to half of the 6.8 million people who got subsidies last year might have to pay some of those subsidies back. But just because we can't fix Obamacare doesn't mean we can't start to get rid of its worst features. On Thursday, the House will take up a bill to define "full time" as 40 hours per week, so more people can work full time. Ultimately, the law will collapse under its own weight. Until then, we have to start building a better health care system in its place. And we need to start with a new principle: Put the patient in the driver's seat. That's how we can build a healthy economy."
http://www.usatoday.com/story/opinion/2015/01/06/obamacare-health-insurance-rep-paul-ryan-editorials-debates/21360381/
Medical device tax in GOP crosshairs
"Repealing ObamaCare's controversial medical device tax will be a top priority for the new GOP-controlled Congress, as Republicans and industry groups look to take their biggest legislative bite yet out of the president's signature healthcare law. The repeal, which was described by one GOP Senate staffer as the "low-hanging fruit" of the healthcare law, has been at the center of a yearslong, $200 million industry lobbying campaign that was largely brushed aside by the Senate's previous, Democratic leadership. Lobbyists believe their long-awaited victory is within reach for the first time under the direction of incoming Senate Majority Leader Mitch McConnell (R-Ky.), who has called the tax "the single worst piece of legislation passed in the last half century." Once a non-issue in ObamaCare debates on Capitol Hill, the repeal of the medical device tax now has near universal backing from Republicans and support from a growing number of Democrats. Liberal-minded lawmakers, including Sens. Elizabeth Warren (D-Mass.) and Al Franken (D-Minn.) — both of whom represent device-heavy states — have expressed support for repeal. Both lawmakers' offices, however, declined to comment on their positions ahead of a potential vote. Even the White House appears open to signing off on the repeal, industry groups and GOP aides say. "What we've seen out of the administration, they're not wedded to the device tax as a policy," said JC Scott, a longtime medical device lobbyist for the Advanced Medical Technology Association. "It is clear that [Republicans] see an opportunity with this legislation," he added. Repealing the policy, which levies a 2.3 percent sales tax on medical supplies produced by about 7,000 companies nationwide, would mark one of the biggest successes for the GOP against ObamaCare after more than 50 votes to repeal the law. But the repeal would also blow a major hole in ObamaCare's bottom line — creating a budget gap of at least $29 billion through 2022. In its first year, the tax raised about $2.3 billion. While the revenue from the tax is a fraction of the $151 billion expected from the individual mandate, proponents of the policy argue that it is a crucial way to offset the costs of expanding healthcare coverage to millions of people. No lawmaker or industry group has yet proposed a replacement for the lost revenue, which the nonpartisan Congressional Research Services warned "may be difficult to find." And some in Congress have pushed back against the repeal effort.  Outgoing Senate Majority Leader Harry Reid (D-Nev.) defended the tax in a battle over tax cuts last year, calling it an important source of revenue for ObamaCare. "I'm not going to cry any big tears over the device folks," Reid told reporters in May, adding that the device tax industry is "doing extremely well with ObamaCare." The momentum in the Senate comes as the president's healthcare law enters its fifth year and both sides appear to be warming to small reforms within ObamaCare."
http://thehill.com/business-a-lobbying/business-a-lobbying/228557-medical-device-tax-in-republican-crosshairs
House Races Toward a Vote on Changing Employer Health Insurance Coverage Threshold
"Congress reassembles today for a new biennial session and all pending bills from last year must be re-introduced. This week, a measure addressing employer requirements for health insurance coverage will be quickly printed and heads toward a scheduled House vote on Thursday. The bill adjusts the Affordable Care Act's definition of a full-time employee requiring insurance coverage from 30 hours a week to 40 hours. Supporters of the adjustment claim that the 30-hour rule entices employers to stop hiring or reduce employee hours below the 30-hour threshold. A Hoover Institution fellow testified before a House committee in 2014 that 2.6 million Americans making less than $30,000 per year would be the ones most adversely affected by businesses reducing hours because of that definition of full-time worker. Opponents of the bill, primarily Democrats but also some conservative commentators, say the 30-hour threshold was designed to minimize gaming, since most businesses now use a threshold higher than 30 hours and would have to substantially reduce hours and alter their business practices to avoid providing health insurance. Democrats claim that moving to 40 hours would place increase the risk of having their hours just slightly reduced so businesses could avoid the mandate. A similar bill passed the House last year but never gained the attention of the Senate. Additionally, the $45.7 billion estimated cost of the measure may not be offset with spending cuts or tax increases."
http://blogs.rollcall.com/healthopolis/house-races-toward-a-vote-on-changing-employer-health-insurance-coverage-threshold/?dcz=
Opening Republican salvo on Obamacare draws fire on both sides
"The first congressional Republican attempt to weaken Obamacare with legislation boasting Democratic support appeared to be headed for troubled waters on both sides of the partisan aisle on Tuesday, only days before an expected vote. The bill, introduced in the U.S. House of Representatives, seeks to reduce the law's burden on companies by requiring them to offer private health coverage to full-time employees who work 40 hours a week rather than the 30 hours stipulated by President Barack Obama's Affordable Care Act. A House vote is expected Thursday. Companion legislation is due to be introduced in the Senate on Wednesday. A Republican Senate aide said no Senate vote is scheduled, while a second aide said much of the party's Obamacare strategy will be ironed out at next week's Republican retreat for House and Senate members. But congressional aides, lobbyists and analysts say the measure represents the opening salvo for a Republican strategy to tweak Obamacare by altering or repealing narrow segments of the law that are unpopular with Republicans and some Democrats. Those include taxes on medical devices and health insurers as well as penalties that await businesses and individuals who fail to comply with insurance requirements. Republican aides say the aim is to produce "bipartisan" bills that Obama might sign into law. But White House officials said the president, who threatened to veto an identical House measure last year, is likely to issue a new veto threat this week. The 40-hour focus has also stirred misgivings among some conservative commentators. Both sides warn that pegging employer coverage to a 40-hour week would put more workers at risk for reduced hours."
http://townhall.com/news/politics-elections/2015/01/06/opening-republican-salvo-on-obamacare-draws-fire-on-both-sides-n1939358
House takes a shot at Obamacare on its first day back
http://www.theblaze.com/blog/2015/01/06/house-takes-a-shot-at-obamacare-on-its-first-day-back/
House passes first ObamaCare bill of year
"The House passed legislation Tuesday to exempt veterans who have health insurance through the Defense or Veterans Affairs departments from ObamaCare's employer mandate. Members voted overwhelmingly in favor of the measure, the first House bill on the floor in the new Congress, by 412-0. The bill marks the first ObamaCare-related vote of the new Congress, after more than 50 in the last four years. Another measure to make changes to the law is slated for floor consideration this week. It would establish 40 hours as a full-time workweek under the healthcare law instead of 30. The vote for that bill is more likely to fall along party lines, however.  The 2010 healthcare overhaul requires employers with 50 or more full-time workers to provide insurance. Lawmakers argued that exempting veterans who already have health insurance would provide a hiring incentive for businesses. "It just makes sense that these individuals who already have great medical coverage would not have to count toward the numbers of employees that would trigger the employer mandate under the Affordable Care Act," said Rep. Tulsi Gabbard (D-Hawaii), an Iraq War combat veteran. Incoming House Ways and Means Committee Chairman Paul Ryan (R-Wis.) said the existing statute was redundant and possibly limited opportunities for veterans trying to find jobs after serving overseas. "Businesses have an incentive to turn away veterans, not because they don't want to hire them but because it's too expensive to hire them. This is serving as a penalty to hiring our nation's veterans," Ryan said. The same bill passed by a vote of 406-1 in the House last year, but it went nowhere in the Senate."
http://thehill.com/blogs/floor-action/house/228699-house-passes-first-obamacare-bill-of-year
Retailers throw weight behind 40-hour bill
"A trade group representing retailers is throwing its weight behind bipartisan legislation to change ObamaCare's definition of full-time work to 40 hours a week. "This is a jobs issue, not a political issue," RILA Vice President of Government Affairs Christine Pollack said in a statement. "Restoring the 40-hour work week is an important step toward protecting American jobs."  The issue — House Republicans' first attack on the healthcare law this Congress — will help determine which employers must follow ObamaCare's mandate to offer medical insurance. Currently, only companies of 50 or more full-time workers fall under the rule. Proponents of the 40-hour change say the alternative definition is pushing companies to reduce part-time workers' hours.  Supporters of the original definition, including some conservatives, point out that more Americans work 40 hours a week, making it more likely employers would cut their hours to 39 than to 29.  RILA also backed a companion Senate measure from Sen. Susan Collins (R-Maine) which has not yet been scheduled for a vote. The bills have support from major industry groups including the Chamber of Commerce.  The White House indicated Tuesday that President Obama would veto the measure if it comes across his desk. Read more here. The Retail Industry Leaders Association (RILA) backed the bill from Rep. Todd Young (R-Ind.) in letters to lawmakers Tuesday, two days before the measure is expected to pass the House."
http://thehill.com/policy/healthcare/228693-retailers-throw-weight-behind-40-hour-bill
President rejects GOP change to ObamaCare
"President Obama would veto Republican legislation that would alter the definition of full-time work under ObamaCare from 30 to 40 hours, the White House said Tuesday. "This proposed change would actually do a lot of harm, not just to the Affordable Care Act but to a substantial number of workers across the country," White House press secretary Josh Earnest said. The White House spokesman said the proposed change "would be putting even more workers in a situation where we could see some employers cutting back on their hours to try to avoid the requirement of providing them quality health insurance." The bill, set for a vote Thursday in the House, drew more than a dozen Democratic votes when offered last year. It is one of a series of measures — including legislation on the Keystone XL pipeline and a bill requiring a cost-benefit analysis of all regulations — that Republican leaders hope to pass in the early weeks of the new Congress. Proponents say the 30-hour requirement creates an incentive for companies to reduce part-time workers' hours to under that limit, rather than the 40 hours traditionally considered full time. Companies that employ 50 or more full-time workers are required under the law to offer those employees health insurance.  "It [has] hurt people's take-home pay," Sen. John Barrasso (R-Wyo.) said on Fox News earlier this week. "It made people that work part time have their hours cut to less than 30 hours a week." The White House has previously said the GOP bill would increase the U.S. deficit by $74 billion over the next decade and lead 1 million people to lose their employer-provided coverage.
Changing the workweek under the employer mandate is a top priority for the new GOP Congress, but Earnest noted not everyone in the party is onboard."
http://thehill.com/policy/healthcare/228622-obama-to-block-gop-effort-to-reduce-40-hour-workweek
White House Promises To Veto GOP's First Obamacare Reform
"The Republican-controlled Congress' first vote to alter the unpopular health-care law is already under attack. The GOP has introduced a bill in the House of Representatives to change Obamacare's unusual definition of the full-time work week from 30 hours to 40 hours. That would decrease the number of workers caught by Obamacare's employer mandate, which the administration is just beginning to implement this year. The House is expected to vote on the bill Thursday, while legislation should be introduced in the now-Republican-controlled Senate on Wednesday. But White House press secretary Josh Earnest promised Tuesday that President Obama will veto the change if its passed by both houses. The White House threatened to veto a similar effort in 2014. "This proposed change would actually do a lot of harm, not just to the Affordable Care Act but to a substantial number of workers around the country," Earnest said Tuesday."
http://dailycaller.com/2015/01/06/white-house-promises-to-veto-gops-first-obamacare-reform/
Red-state governors discuss expansion of Medicaid with Obama
"President Obama appears more willing to compromise on the path toward Medicaid expansion in several red states, a pair of GOP governors said after a White House meeting on Tuesday. Govs. Pat McCrory (R-N.C.) and Gary Herbert (R-Utah) told reporters they believe the president would sign off on their states' alternative expansion plans for the low-income insurance program. Herbert, vice chair of the National Governor's Association, said Obama pledged to revisit the issue, while McCrory said he expected "immediate dialogue" with Health and Human Services (HHS) Secretary Sylvia Mathews Burwell. McCrory, who has been hesitant to expand Medicaid for fear of federal overreach, said waivers could make it easier for states to establish their work requirements or co-payments for services."
http://thehill.com/policy/healthcare/228688-gop-governors-obama-closer-to-compromise-on-medicaid-expansion
Gruber Had His Research Assistant Study Obama's Stimulus Bill, Other Obama Policies
"It wasn't just Obamacare. Obamacare architect Jonathan Gruber had his research assistants at the Massachusetts Institute of Technology study the federal government's TARP program, President Obama's stimulus bill and other Obama administration policies while he was working for the administration. As Congress tries to track down Gruber's research assistants ahead of his next call-back before the House Oversight and Government Reform Committee, The Daily Caller exclusively identified one of his closest research assistants and identified the work the man did for Gruber during the period in which Gruber was working as a consultant for the Obama administration. University of Pennsylvania business graduate student Andy Wu worked for Gruber as a research assistant at MIT. "Worked closely with Professor Gruber on health care reform; Professor Gruber is a leading health economist and advisor to the Obama Administration," Wu wrote on his LinkedIn page for the period May 2009 to June 2010."
http://dailycaller.com/2015/01/06/gruber-had-his-research-assistant-study-obamas-stimulus-bill-other-obama-policies/
Concerned Vets Call On Obama To Visit Phoenix VA During Scheduled Stop
http://dailycaller.com/2015/01/06/concerned-vets-call-on-obama-to-visit-phoenix-va-during-scheduled-stop/
Obama won't visit Phoenix VA hospital
http://www.washingtonexaminer.com/obama-wont-visit-phoenix-va-hospital/article/2558258?custom_click=rss
IMMIGRATION:
POLL: 84% OF GOP LESS LIKELY TO VOTE FOR LAWMAKERS WHO DON'T SUPPORT DEFUNDING EXECUTIVE AMNESTY
"A whopping 84% of Republicans who voted in the midterm elections would be less likely to vote for a member of Congress who does not vote to defund President Barack Obama's executive amnesty. According to a Caddell Associates poll (The People's Poll), 82% of Republicans oppose Obama's executive amnesty, while 14% support it, and more than 70% of Republicans want Congress to pass a bill that bars taxpayer funds from being spent to implement it. In fact, of the 84% of Republicans who are less likely to vote for a member of Congress who enables taxpayer funds to be spent to implement Obama's executive amnesty, two-thirds are "much less likely" to vote for such a lawmaker. The poll also found that "self-identified independents who lean Republican" are actually more intense in their opposition to executive amnesty than strong Republicans.
Those like former Alaska Governor Sarah Palin and Sen. Jeff Sessions (R-AL) have emphasized that amnesty legislation represents the greatest divide between the so-called "Masters of the Universe" on Wall Street, their bipartisan permanent political class allies in Congress, and the American people on Main Street who worry about the impact that massive amnesty legislation will have on their jobs and wages. A strong plurality and a near majority of Republicans (49%) believe that Republican leaders support amnesty because they are "beholden to donors and special interests." In addition, three-quarters of Republicans believe that Obama has been "consistently lawless." Republican establishment leaders in the House and Senate have been squeamish about wanting to defund Obama's executive amnesty, with some–like incoming Senate Majority Leader Mitch McConnell (R-KY)–indicating that it is more important for Republicans to be a so-called "party of yes" than fighting Obama over his executive amnesty. The poll, which surveyed 602 Republican voters who voted in the midterms, was conducted December 26-30 and has a margin or error of +/- four percentage points."
http://www.breitbart.com/big-government/2015/01/06/poll-84-of-gop-less-likely-to-vote-for-lawmakers-who-dont-support-defunding-executive-amnesty/
Mexican president praises Obama for immigration action
"Mexican President Enrique Pena Nieto praised President Obama for his immigration executive action, calling the sweeping move both "very intelligent" and "an act of justice" for millions of immigrants living in the United States. Nieto made the comments after a meeting with Obama at the White House on Tuesday that touched on immigration, trade, cooperation on Mexico's security issues and the new U.S.-Cuba policy. On immigration, Obama thanked Nieto for helping to convey the message in Mexico that the executive action only provides legal relief for immigrants who have been in the U.S. for many years, and noted that the action would be accompanied by stronger border security. Nieto pledged to help facilitate Obama's executive action by making it easier for Mexicans in the United States since 2010 to obtain documents showing they have been here and obtain birth certificates without having to return to Mexico. He also said he would work to ensure that the action only benefits those it is intended to and isn't used by organized crime groups and human traffickers to encourage the kind of immigration "we don't want." Obama gave Nieto credit for taking actions to help stem the flow of unaccompanied children across the border, and Nieto pledged to keep up the efforts. When it comes to Cuba, Pena Nieto said Mexico would help collaborate in Obama's decision to begin normalizing relations and called the move "bold." Outside the White House, roughly 50 people protested the Nieto visit to highlight the disappearance of 43 students from Iguala, Mexico, attributed to organized crime. The Nieto government has faced serious criticism that the Mexican authorities have failed to thoroughly investigate the matter."
http://www.washingtonexaminer.com/mexican-president-praises-obama-for-immigration-action/article/2558264?custom_click=rss
Mexico's Leader, Peña Nieto, Praises Obama on Immigration
http://www.nytimes.com/2015/01/07/world/americas/mexicos-leader-pena-nieto-praises-obama-on-immigration.html?partner=rss&emc=rss
Mexican President Calls Obama Immigration Action an 'Act of Justice'
"Mexican President Enrique Pena Nieto praised President Barack Obama's executive actions on immigration as "very intelligent" and "an act of justice." "I have made acknowledgement of the very intelligent and audacious decision of your administration regarding the executive action for immigration, which is of course an act of justice for people who arrive from other parts of the world but are now part of the U.S. community," Pena Nieto said during a meeting with Obama at the White House Tuesday. "And among the population that will surely be benefitted through your executive action, sir, there's a very big majority of Mexican citizens." Obama's actions announced in November are expected to shield about 5 million illegal immigrants from deportation and focus enforcement primarily on those who have committed serious crimes. Pena Nieto said his government would try to make it easier for illegal immigrants in the U.S. to obtain documents to prove they're eligible for deportation protection. He also said he wants to ensure those who benefit from Obama's action will not be involved in drug- or human-trafficking organizations, or the kind of immigrants "we don't want." Obama also expressed his appreciation to Pena Nieto for taking action to secure Mexico's southern border to help stem the flow of unaccompanied children traveling from South America into the U.S. Nieto said Mexico would continue its efforts. Obama said the Mexican government is "sending a very clear message" regarding who is not eligible to benefit from the executive action. "We're also going to be much more aggressive at the border in ensuring that people come through the system legally," Obama said. He added that the "Mexican government's been very helpful" in making that clear. Pena Nieto called Obama's controversial decision to normalize relations with Cuba "audacious" and said Mexico wants to collaborate in the effort. Obama said the United States would insist on human rights in Cuba. Obama said the United States would insist that human rights and other issues be on the Cuba agenda in what he hopes will be more "constructive" policy. Obama and Pena Nieto also discussed the Trans-Pacific Partnership agreement, a pending trade agreement that includes 12 Asia-Pacific countries, and which is actually opposed by many of the more liberal Democrats in Congress. Tuesday's meeting marked the first time the governments included energy and climate cooperation to their agenda. The governments will establish a "binational business to business energy council," according to the White House, and will also try to increase regulatory cooperation to promote renewable energy and lower emission use. Mexico will be hosting the 2015 Energy and Climate Partnership of the Americas and the Clean Energy Ministerial. The two governments also seek to establish the 21st Century Border Management Initiative to focus on the social, economic, financial, and environmental elements along the U.S.-Mexican border region. "We are determined to make our border, where each day $1.5 billion in two-way trade and more than 400,000 people legally cross between the United States and Mexico, a source of shared economic opportunity," said a joint U.S.-Mexico statement issued by the White House after the meeting. "We will continue to coordinate closely as we improve our border infrastructure by building new facilities and modernizing old crossings. We will also continue work to harmonize our data requirements to facilitate our customs processes in all modes of transportation."
http://www.theblaze.com/stories/2015/01/06/mexican-president-calls-obama-immigration-action-an-act-of-justice/
Mexican president offers Obama help with amnesty documents
"Mexico's president told President Obama Tuesday that his government will supply the documents necessary for millions of illegal Mexican immigrants to prove they've been living in the U.S. prior to 2010, a move that will help them qualify for Mr. Obama's recently announced deportation amnesty. In an Oval Office meeting, President Enrique Pena Nieto praised Mr. Obama's executive action on amnesty as "very intelligent and audacious," and said his government will do everything in its power to ensure that Mexicans who want to stay in the U.S. can do so. The move has proven far more controversial in Washington, where Republican critics say the president's unilateral move was unwise and unconstitutional. Mr. Pena said his administration "is ready to give to the Mexican population living in the United States [support] so that they can show the documentation that is necessary to prove that they have been in the United States before 2010" and to have "all the other requirements" necessary to qualify for amnesty. About two-thirds of the nearly 5 million illegal immigrants covered by Mr. Obama's action are natives of Mexico. It's not clear what kind of documentation the Mexican government will provide to show proof of residency in the U.S. prior to 2010 — the cutoff date to qualify for Mr. Obama's amnesty plan and avoid deportation. The Mexican president also said that Mexicans living in the U.S. will be able to obtain their birth certificates without having to travel to Mexico. "They are going to be able to get this very important document," he said. In comments to reporters, Mr. Obama said U.S. officials "much appreciate Mexico's commitment to work with us to send a very clear message around the executive actions that I'm taking," actions the president said "are going to provide a mechanism so that families are not separated who have been here for a long time." Mr. Obama also praised Mexico's help in stemming the surge of illegal child immigrants from Central America last summer on a smuggling route that used a key Mexican railroad. "In part because of strong efforts by Mexico, including at its southern border, we've seen those numbers reduced back to much more manageable levels," Mr. Obama said. White House press secretary Josh Earnest said the U.S. has worked closely with the Mexican government "to enforce tighter border controls along their southern border and try to shut down the convenience of that transportation." "There is a pretty clear route that was taken by a lot of smugglers … across Mexico's southern border," he said. "It wouldn't be a situation where we're shutting anything down, but we certainly have raised our concerns about the way that … rail line has been used to transport a large number of … essentially people who are being trafficked along that rail line. And there are some steps the Mexicans have taken to reduce the instance of that tracking along that rail line." Mr. Obama also praised Mexico for cooperating in a campaign to warn residents in Mexico and other Central American nations that his amnesty action will not apply to anyone coming to the U.S. illegally in the future. "We're also going to be much more aggressive at the border in ensuring that people come through the system legally," Mr. Obama said. "And the Mexican government has been very helpful in how we can process and message that effectively, both inside of the United States and in Mexico." The Mexican leader, now entering his third year in office, offered support for another recent Obama initiative, saying Mexico City would strongly support the diplomatic rapprochement between the United States and Cuba Mr. Obama announced last month. Mexico has long been a critic of the half-century-long U.S. embargo of Cuba."
http://www.washingtontimes.com/news/2015/jan/6/pena-nieto-offers-obama-help-amnesty-documents/
Obama presses Mexico to help stop illegal immigration
"President Obama pressed Mexico's president on Tuesday to work alongside the U.S. government to prevent a new surge of illegal immigrants. Obama is looking for the help after taking executive action that will offer legal status and work permits to millions of people in the United States, many of them from Mexico. That has sparked fears that a new wave of immigrants will seek to cross the border. A similar wave sparked a full-bore crisis in Washington last summer. In a White House meeting with Mexican President Enrique Peña Nieto, Obama said the Mexican government had committed to help "send a very clear message" that the executive action does not cover new immigrants. The new legal status would only apply to those who entered the country before 2010. Peña Nieto pledged that Mexico would "be doing everything it can" to prevent "misinformation or abuses — especially of the organized crime groups, groups that are doing human trafficking." Officials with the departments of State and Homeland Security said that part of that initiative would be a new campaign of radio and television public service announcements airing in Mexico and other Latin American countries explaining the limits of the new program. Obama also promised a new emphasis on border security. "We're also going to be much more aggressive at the border in ensuring that people come through the system legally," Obama said. For Mexico, there's significant incentive to help support the president's new immigration action. Some two-thirds of those eligible for the deferred action program are Mexican, and the deportation protections and work permits should allow Mexican citizens to access higher education and better paying jobs.  That, in turn, could increase remittances, which represented $22.4 billion in the Mexican economy in 2012, according to the Inter-American Development Bank. "But the biggest reason this is celebrated by the Mexican government is they feel a responsibility to protect their citizens abroad," said Chris Wilson, who leads the study of U.S.-Mexico border affairs at the Wilson Center. "When Mexican citizens are in the U.S. without immigration papers, they're vulnerable. They don't have the same access to the police, to public services." And by discouraging new immigration to the U.S., the Mexican government can keep more of its best and brightest inside its own borders.  In addition to cooperating on the public relations campaign, Peña Nieto said he would work to "maintain greater control of the southern border" crossed by many of the Salvadorian, Guatemalan and Honduran children who later made their way to the United States. Professionalizing Mexico's "notoriously porous and unmanaged" southern border with new biometric and database equipment — in large part provided by the U.S. — had a huge impact on stemming the tide of children migrants, according to Wilson. "The biggest thing that has actually changed the number of Central Americans flowing through Mexico is Mexico's own enforcement efforts," Wilson said. Obama also pressed the Mexican leader to ramp up patrolling of "La Bestia," a network of freight trains that illegal immigrants regularly utilized to enter the United States. "We've worked closely with the Peña Nieto administration to enforce tighter border controls along their southern border and try to shut down the convenience of that transportation," White House press secretary Josh Earnest said…. But while the president was pressuring Mexico to step up enforcement efforts, Peña Nieto said he was also looking to bolster Obama's immigration action in another way, by making it easier for Mexicans in the U.S. illegally to qualify for the program."
http://thehill.com/homenews/administration/228687-obama-presses-mexico-to-help-stop-illegal-immigration
Orrin Hatch: Put a conservative immigration bill on the agenda
"With the change in majority control of the Senate, the longest-serving Republican, Orrin Hatch (Utah), becomes president pro tempore, the third in the line of succession to the presidency. In an e-mail previewing his plans Hatch's office advises: "The role of the President Pro Tempore can be broken down into three categories: (1) Presiding over the Senate in the absence of the Vice President and helping to encourage proper process and decorum, (2) preparing for continuity of government as third in line in succession to the Presidency, and (3) acting as an elder statesman within the institution, helping to build consensus and enable the Senate to legislate effectively. The office of President Pro Tempore is a platform to articulate a compelling policy vision and support the party's leaders in realizing that vision through substantive legislation that is enacted into law." It seems that Hatch, a prolific lawmaker in the days when the Senate actually took votes and passed bills, intends to take advantage of his platform. He previously set out a number of goals to "to foster an environment that encourages research and innovation by addressing abusive patent litigation, protecting trade secrets, modernizing the Electronic Communications Privacy Act, strengthening cybersecurity, reforming immigration policy for high-skilled workers, reducing regulatory and tax burdens for innovators, and removing barriers to digital trade." He reiterates those policy concerns and reiterates his suggestion for immigration reform: "The new Congress has an opportunity to enhance America's competitive workforce through immigration reform that will streamline the hiring process for high-skilled individuals entering the United States and by investing in STEM education and training." While continuing to denounce the president's unilateral action on immigration — which affords no legal certainty to those to whom it offers deferred deportation — there are some things the GOP Congress can and should do. Much as I would like, a permanent solution to the 11 million here illegally is not in the cards for now. That does not mean Republicans can or should do nothing. Republican immigration reform skeptics keep saying they want a conservative bill, so here is their chance. They can pass a bill that enhances border security, enacts an e-Verify system for checking authorization to work, and works on a system for flagging visa overstays. Then they can tackle one aspect of the fickle legal immigration system that favors immigrants with attenuated family connections over economically productive, highly qualified workers."
http://www.washingtonpost.com/blogs/right-turn/wp/2015/01/06/orrin-hatch-put-a-conservative-immigration-bill-on-the-the-agenda/
House bill would undo President Obama's immigration moves
Rep. Robert Aderholt's proposal would override Obama's decision to defer deportations for up to 5 million immigrants.
"A Republican House member from Alabama is set to propose legislation to override President Barack Obama's sweeping moves on immigration, even as GOP leaders ponder their response to the executive action. Rep. Robert Aderholt's bill would effectively undo Obama's decision to defer deportations and grant work permits for up to 5 million undocumented immigrants. The bill would also keep in place the immigration enforcement program Secure Communities, which Obama ended. And under the bill, state and local government agencies would have to comply with so-called ICE detainers, in which Immigration and Customs Enforcement asks local law enforcement agencies to keep an immigrant in custody, even if they would otherwise be released. Local agencies have increasingly refused to comply with the detainers, viewing them as unconstitutional, but Aderholt's bill would deny Justice Department funding to agencies that didn't abide by them. The legislation would also limit the use of so-called parole in immigration cases, which gives the administration discretion on which immigrants to allow into the United States. Aderholt wants the use of parole to be limited mostly to humanitarian cases.
Finally, the bill includes provisions meant to respond to the border crisis that raged last summer, when thousands of unaccompanied migrant children arrived at the southern border from Central America. Aderholt's bill has yet to be released and is at the House Office of the Legislative Counsel. The Alabaman is a former chairman of the House panel that oversees funding for the Department of Homeland Security, and his forthcoming legislation is already garnering support from outside groups that have furiously opposed Obama's actions on immigration. "Our goal, certainly at Numbers, is to have it attached to the DHS appropriations funding bill," Rosemary Jenks, the director of government relations at Numbers USA, said in an interview Tuesday. "That's the only way it goes anywhere anyway." Republican leadership aides said Tuesday that no decisions have been made on how lawmakers may respond to Obama's immigration actions using the DHS funding bill, which could come for a vote as early as next week. Congress passed government funding for most federal agencies through the end of the fiscal year, except for Homeland Security, whose funding runs out Feb. 27. But the Aderholt legislation is already getting attention. Rep. Steve Scalise (R-La.), the third-ranking House Republican, talked about the legislation during a daily leadership meeting this week, according to a source familiar with the meeting. Nothing short of language that directly attacks Obama's immigration actions is likely to satisfy conservatives in the House Republican conference. In December, many of them pushed leadership for provisions that would specifically restrict funding for Obama's executive actions on immigration — an effort that leadership ultimately did not choose, infuriating conservatives."
http://www.politico.com/story/2015/01/house-bill-would-undo-obamas-immigration-moves-114011.html
House Republican files first plan to defund Obama immigration action
"There's been a lot of talk in Republican circles about Congress's authority to stop President Obama's unilateral executive action on immigration. Now, a GOP lawmaker has actually filed a bill to do it. The lawmaker is Alabama Rep. Martha Roby, who on Tuesday, the first day of the new session of Congress, introduced a bill called the "Prevention of Executive Amnesty Act of 2015." It's a short, simple measure — just three pages. It is intended to apply to the coming appropriation for the Department of Homeland Security, which Congress funded only until the end of February in anticipation of a move to stop the Obama immigration edict. Roby's bill is essentially a "none of the funds" clause, that is, it forbids the executive branch from spending money for a particular purpose. Instead of defunding the Department of Homeland Security as a whole, or any office within the department, the bill specifies that none of the funds available to DHS may be used to enforce two recent directives. The first is a November 20, 2014 memo from DHS Secretary Jeh Johnson outlining new policies for the "apprehension, detention, and removal of undocumented immigrants." The second is a pair of presidential memos issued November 21, 2014, "Creating Welcoming Communities and Fully Integrating Immigrants and Refugees" and "Modernizing and Streamlining the U.S. Immigrant Visa System for the 21st Century." Roby's bill would prohibit the expenditure of any money — no matter whether from appropriated funds, fees, or anywhere else — to enact the policy changes outlined in the administration directives. "It's very straightforward," Roby said in an interview Tuesday. "It lays out specifically that no funds will be used for these things." Roby explained that she supported the strategy last month in which Congress funded all of the government on a long-term basis except DHS. "We did that so that we could have this fight on the president's overreach," she said. "I think that this prohibition language is the best way to do that." Congress uses such language all the time. For example, the spending bill passed in December contained more than 450 "none of the funds" prohibitions. Lawmakers have passed thousands of such prohibitions over the years. Roby said she filed her new bill as a standalone measure but believes the best way to enact it would be as part of the DHS appropriation. In any event, the measure would not shut down any office or lay off any federal worker. It would, instead, simply bar DHS from spending any money to enforce the president's executive action. Roby said she heard from many constituents over the holiday break who "made it very clear to me that we should be using the power of the purse in the Congress to prevent the president from doing this." She said she has not yet had a detailed discussion with the House Republican leadership on the measure, but "I look forward to having a conversation with all of them about it. I felt like we needed to do something right out of the gate."
http://www.washingtonexaminer.com/house-republican-files-first-plan-to-defund-obama-immigration-action/article/2558286?custom_click=rss
Governors Involved in Lawsuit Against Obama Immigration Action Want Congress to Act
"Governors involved in the lawsuit against President Barack Obama's executive action on immigration say there needs to be action from Congress to resolve the immigration crisis. "Even though we are not a border state, we are impacted by the illegal immigration and at this point in time we need to have this issue resolved," North Carolina Gov. Pat McCrory (R) told TheBlaze shortly after meeting with Obama Tuesday as part of a delegation from the National Governors Association. After Obama announced several executive actions, including one expected to shield about 5 million illegal immigrants from deportation, 17 states signed onto a lawsuit challenging the constitutionality of Obama's unilateral actions. Joining McCrory at the White House were other members of the executive committee of the National Governors Association: Chairman and Colorado Gov. John Hickenlooper, a Democrat; Vice Chairman and Utah Gov. Gary Herbert, a Republican; and Minnesota Democratic Gov. Mark Dayton. "It's really more of a separation of powers issue for me regarding that lawsuit," McCrory said. "It is a very serious subject we have to have resolved in Washington because it is impacting each of the states in education, health care and public safety." Of the governors at the White House, only McCrory and Hebert are part of the lawsuit challenging Obama's actions. Hebert wants Congress to pass a law. "I understand the frustration that many people have because of Congress's inaction," Hebert told TheBlaze. "We in the state of Utah have had frustration in the past with Congress's inaction in addressing the immigration issue. We've tried to do it ourselves as a state. We passed our own laws. We were challenged in court. We lost. We've learned this is a federal issue." "We've explored a lot of possibilities and options, but Congress needs to explore the immigration issue and not kick that can down the road," he said. The lawsuit was initiated by new Texas Gov. Gregg Abbott (R), when Abbott was the state's attorney general. The lawsuit says that Obama violated the "take care clause" of the U.S. Constitution that limits the scope of presidential power. It further contends the federal government violated rulemaking procedures and asserts that the actions will "exacerbate the humanitarian crisis along the southern border, which will affect increased state investment in law enforcement, health care and education."
http://www.theblaze.com/stories/2015/01/06/governors-involved-in-lawsuit-against-obama-immigration-action-want-congress-to-act/
Immigration Reform: Drones At The U.S. Border Are Expensive, Not Proven Effective, Report Says
"About half of the 1,954-mile border between the U.S. and Mexico is patrolled by drones thanks to a federal program launched nearly 10 years ago. But a new watchdog report says there's no evidence that the drones are effectively policing the border, and that taxpayers footing the bill to the tune of more than $12,000 per hour of flight aren't getting their money's worth. The Department of Homeland Security's Office of the Inspector General issued a biting review of the border drone program, operated by the Customs and Border Protection agency (CBP). After eight years, the report states, "CBP has invested significant funds in a program that has not achieved the expected results, and it cannot demonstrate how much the program has improved border security." The use of military-grade Predator B drones for border surveillance has ballooned since CBP's program launched in 2005, with proponents saying they had more endurance and better capacity than other manned flying vehicles like helicopters. There are nine drones currently in operation (CBP has purchased 11 in total, but one crashed in 2006 and another crashed in January 2014) and they primarily patrol two areas of the border: the Arizona-Tucson sector and the Rio Grande Valley sector. The audit, which surveyed border drone operations through fiscal year 2013, found that "relatively few" apprehensions of border crossers were attributed to drone operations. Drones led to about 1.8 percent of apprehensions in the Tucson sector and a mere 0.7 percent in the Rio Grande Valley, according to CBP's data. The agency had aimed to fly the drones for 16 hours a day to patrol, but the report found they were airborne only for 22 percent of that time."
http://www.ibtimes.com/immigration-reform-drones-us-border-are-expensive-not-proven-effective-report-says-1775076
Immigration advocates call for driver's licenses for all (MN)
"Advocates for immigrants are renewing their push for driver's licenses for all, regardless of legal status. Members of the "One State One License" coalition want all immigrants — even those who are in the country without authorization — to be able to take a driver's test and qualify for a license that won't be marked any differently. State Rep. Karen Clark, DFL-Minneapolis, told a crowd assembled on the Capitol steps that she's hopeful there will be Republican support. "We may even let one of them be the author but they need to agree that they're going to make sure we have a driver's license with no exceptions — equal licenses for all," Clark said. In 2003, then-Gov. Tim Pawlenty barred the state from issuing driver's licenses to unauthorized immigrants. Since then, several attempts to ease the state's restrictions on licenses have failed. But this year, immigration advocates are ready to try again. Speaking through an interpreter, organizer Julio Martinez urged a small crowd assembled outside the Capitol to raise their voices. "This is about making sure folks know the rules of the road so our streets are safe," Martinez said. "We are productive people, we contribute greatly to Minnesota and we ask to be given the chance to learn driving rules, take the exam and obtain an unmarked Minnesota driver's license."
http://www.mprnews.org/story/2015/01/06/drivers-licenses-for-all
46,200 immigrants apply for California driver's license
http://townhall.com/news/us/2015/01/06/46200-immigrants-apply-for-california-drivers-license-n1939500
Anti-illegal immigration groups resurge on border
"Michael Vickers has been on what he likes to call the front lines in the battle against illegal immigration for more than a decade, finding dead bodies of migrants on his South Texas ranch. Vickers and about 300 volunteers, many from Houston, patrol Brooks County's brushy mesquite each month to hunt out immigrants here illegally and report them to U.S. Border Patrol. Just 70 miles from the Mexico border, the area has been a busy crossing for migrants. And it's now attracting renewed attention after President Barack Obama announced his sweeping executive action for immigrants in November. Since then, Vickers said he's seen an uptick in people wanting to join Texas Border Volunteers, which he founded in 2005. "Everybody's frustrated. It's just insane to do what he's proposing," the 65-year-old veterinarian said. "All that's going to do is create more traffic, more illegal smuggling, more dead bodies in Brooks County. We have absolutely nothing to gain and everything to lose." Obama's changes would provide work permits to 4.7 million immigrants who've been here illegally for years and strengthen border security, though few details have been released as to how. But federal officials have said recent border-crossers are now their highest priority. Still, Vickers isn't alone in worrying about the executive order's impact. Powerful conservative national grass-roots groups like NumbersUSA and Heritage Action are rallying supporters to pressure Congress. Others are joining militia groups like the one Vickers leads or myriad others with names like the Oathkeepers and American Patriots which sprung up or resurged after an influx of Central American children on the Southwest border this summer. In all, conservative groups expect the flurry of anti-immigration activity to escalate this year as lawmakers return. "People are discouraged and disgusted," said Larry Korkmas, the tea party-aligned president of the Houston-based Texans for Immigration Reduction and Enforcement. "There has been self-mobilization all over." Maria Espinoza, director of the Remembrance Project, a Houston-based nonprofit based focused on honoring Americans who've been killed by immigrants here illegally, said her members are closely monitoring how Congress acts. "Our families are asking for the bare minimum here, lawfulness," she said, calling Obama's action illegal. Espinoza, the daughter of a Mexican immigrant who came here on a work visa in the 1950s, said her group's membership has grown across the nation because there's a need. "Every time an American is killed by someone who wasn't supposed to be here in the first place, that's personal," she said."
http://www.houstonchronicle.com/news/houston-texas/houston/article/Anti-illegal-immigration-groups-resurge-on-border-5995324.php#/0
Marco Rubio tries to thread immigration needle
"Sen. Marco Rubio (R-Fla.) writes in a new book that immigration reform should happen through piecemeal bills, not the kind of massive compromise legislation that he sponsored in the last Congress. The potential 2016 presidential candidate nods to conservative critics of his big bill, which passed the Senate but never got a vote in the House. But he does not apologize or recant. He does advocate a new process for letting people who entered the country illegally to stay. It does not include an explicit pathway to citizenship, something that was included in the Senate bill after negotiations with Democrats. But aides say Rubio does not rule out allowing people who entered the country illegally to eventually become citizens. Rubio's book, "American Dreams," comes out next week, but POLITICO obtained an early copy of the chapter that addresses immigration. The 43-year-old Rubio writes that it is "not nativism" for people to fear those in the country illegally could take the jobs of American citizens. But he criticizes activists on both sides who he believes are responsible for "stalemate" on the divisive issue. "Some on the right know it needs to be done, but they want someone else to do it," he writes. "Some on the left have concluded that having the issue is more politically valuable than solving the problem. Groups on both sides use it to raise money." The only mention of immigration in the book comes during the final pages of the second chapter. The rest of the book outlines Rubio's domestic policy agenda, including on taxes and health care. Immigration is the single biggest issue working against Rubio's presidential hopes. He hoped that shepherding the bill into law in 2013 would give him a signature achievement to run on, but activists on the right mobilized to help block it. And polling showed an uptick in concern about illegal immigration. As he weighs whether to run for president or reelection to the Senate, Rubio knows he will need to address the issue head on. The book tour, which starts next week, will offer a window into whether there is space for him in the crowded 2016 field. Rubio presents himself as someone staking out a sensible middle ground. "On the one hand, calls to grant amnesty to twelve million people are unrealistic and quite frankly irresponsible," he writes. "On the other hand, not a single opponent of the Senate bill I helped author proposed that we try to round up and deport twelve million human beings." The senator criticizes President Barack Obama for executive action and argues the tens of thousands of unaccompanied migrant children who entered the country last year shows how insecure the border is. The senator calls the immigration status quo "chaotic" and says doing nothing hurts the middle class the most. He complains that star basketball players get to stay in the country but world-class scientists are forced to leave. "Making our legal immigration system a merit-based system that encourages innovators will have broad benefits for our economy," he writes, adding that it will "help immigrants assimilate more quickly."
Rubio acknowledges widespread fear of "loopholes and unintended consequences."
"We must begin by acknowledging, considering our recent experience with massive pieces of legislation, achieving comprehensive immigration reform of anything in a single bill is simply not realistic," he writes. "Having tried that approach, I know this to be true firsthand." Rubio notes that the last immigration reform bill, signed by Ronald Reagan in 1986, legalized more than three million people, "but the enforcement measures were never fully implemented."
"A significant percentage of Americans simply don't trust either party in Washington to address other aspects of immigration reform before illegal immigration has been brought under control, and for good reason," writes Rubio."
http://www.politico.com/story/2015/01/marco-rubio-immigration-2016-election-114003.html
'Nonsense': Megyn Kelly, Rep. Gutierrez Spar Over Obama Executive Amnesty Claims [VIDEO]
http://dailycaller.com/2015/01/06/nonsense-megyn-kelly-rep-gutierrez-spar-over-obama-executive-amnesty-claims-video/
SPENDING/BUDGET/ECONOMY:
Under Obama: Federal Debt Up $84,266 Per Full-Time Private-Sector Worker
"The federal government drove $789,473,350,613.20 deeper into debt in calendar year 2014, an increase that equaled  $6,875 per household, $7,458 per full-time year-round worker, and $8,853 per full-time year-round private-sector worker. According to the Treasury, the debt started calendar year 2014 at $17,351,970,784,950.10 and ended it at $18,141,444,135,563.30. When Obama took office on Jan. 20, 2009, the debt was $10,626,877,048,913.08. Since then, it has increased $7,514,567,086,650.22–which is $65,443 per household, $70,985 per full-time worker and $84,266 per full-time private-sector worker. In 2013, according to the Census Bureau there were 105,862,000 full-time year-round workers in the United States. The $789,473,350,613.20 increase in the federal debt during 2014 worked out to $7,457.57 for each of those full-time year-round workers."
http://www.cnsnews.com/news/article/terence-p-jeffrey/under-obama-federal-debt-84266-full-time-private-sector-worker
Study: 2014 regs cost $181.5 billion
"The Obama administration imposed $181.5 billion in regulatory costs last year, according to an American Action Forum (AAF) report released Tuesday. "The year was highlighted by EPA's proposed Clean Power Plan, which the administration admitted would raise electricity prices by more than six percent by 2020, not to mention the $8.8 billion price tag," the center-right policy group said in its report. "Amazingly, the CPP was not the most expensive measure in 2014. EPA's proposed ozone rule, which could force dozens of state and national parks into non-attainment, could impose $15 billion in costs." Proposed and final rules accounted for 79,066 pages of regulation; the Affordable Care Act was among the most expensive, with its provision requiring calorie labels on all restaurant menus and vending machines.  The rule administered by the Food and Drug Administration carries a $1.6 billion price tag for compliance costs.  But the Coalition for Sensible Safeguards said the study exaggerates the regulatory costs of 2014 and ignores the benefits of the proposed and final rules. "Just look at the White House's new Clean Power Plan to see why it's wrong to ignore the benefits of safeguards," said the coalition, which advocated for public protections. "Cleaning up our nation's power plants would cost less than $9 billion, but could yield more than $90 billion in future health and environmental benefits — preventing more than 6,000 premature deaths and as many as 150,000 asthma attacks annually. The coalition said the AAF is a front group for corporate interests headed by Bush administration officials and went on to call its study "misleading." The coalition claims the AAF included the annual costs of all rules issued in the previous years of the Obama administration in its $181 billion figure."
http://thehill.com/regulation/228681-policy-group-2014-regs-cost-1815-billion
Obama Admin Added $762 MILLION In Regulations A DAY In 2014
"President Obama promised he would use his pen and phone to push through his agenda in 2014. A new study shows Obama lived up to his promise, imposing $762 million in regulatory costs everyday the government was open last year. A study by the center-right American Action Forum found the Obama administration imposed $181.5 billion in regulatory costs on the U.S. economy in 2014 from the 79,066 pages of new, proposed and final rules. The massive wave of regulations impose costs of $692 per voter as well as $762 million in regulatory costs per day the government was open in 2014, according to AAF. Last year, federal regulators passed six rules that could cost more than $1 billion a year, along with 39 rulemakings that could cost over $100 million a year. Republicans have opposed Obama's use of executive orders and regulatory agencies to move policy, arguing his actions are intended to circumvent Congress and usurp its authority. Among the most contentious Obama administration actions was the Environmental Protection Agency's push to regulate carbon dioxide emissions. "The year was highlighted by EPA's proposed "Clean Power Plan" (CPP), which the administration admitted would raise electricity prices by more than six percent by 2020, not to mention the $8.8 billion price tag," wrote Sam Batkins, AAF's director of regulatory policy."
http://dailycaller.com/2015/01/06/obama-admin-added-762-in-regulations-a-day-in-2014/
Norquist: Higher Taxes For 90 Percent Of Americans If Regulators Touch Internet
"If regulators follow President Obama's advice and re-classify the Internet as a public utility, a slew of regulations and fees will be unleashed, and taxes could increase for 90 percent of Americans, Grover Norquist warned Tuesday. Subjecting the Internet to Title II regulation under the Communications Act of 1934 would give the Federal Communications Commission the authority it wants to prevent broadband services from charging for higher speeds or intentionally slowing them down for certain customers. Supporters of the move, including Obama, argue the federal government needs to step in to ensure everyone has equal access to the Internet. But Norquist, president of Americans for Tax Reform, and ATR State Director Patrick Gleason argue subjecting the Internet to decades old regulations would stifle innovation and hurt the economy. (RELATED: AAF: Obama's Plan To Regulate The Internet Is A Terrible Idea) Americans would face $15 billion a year in new taxes, and on average would pay an extra $67 for landline broadband and an extra $72 for mobile broadband, they wrote in a Reuters column published Tuesday. "Subjecting Internet service providers to such onerous rules would depress innovation and penalize Web users," Norquist and Gleason wrote. "Not only would higher taxes and fees leave individuals, families, and employers with less disposable income, a wealth of research indicates it would be bad for the economy."
http://dailycaller.com/2015/01/06/norquist-higher-taxes-for-90-percent-of-americans-if-regulators-touch-internet/
Online Sales Tax Legislation in the New Congress
"The 114th Congress convenes on Tuesday, and CQ Roll Call's Katy O'Donnell reports in CQ Weekly (subscription) that legislation that would let states require online retailers to collect sales taxes could make it through this new Congress, but only if there are significant changes from the measure the Senate passed back in May 2013. "State revenue officers and bricks-and-mortar retailers who support the idea see opportunities ahead: A ban on Internet access taxes, renewed in December, will expire again in October, yielding the possibility that an extension will be linked to sales-tax legislation," O'Donnell reports. She goes on to write: "Lobbyists on both sides of the issue say the Senate measure will need tweaks to get anywhere in view of GOP sensitivity to anything that smacks of a new tax."
http://blogs.rollcall.com/technocrat/online-sales-tax-legislation-in-the-new-congress/?dcz=
W.H. rips GOP dynamic scoring rules
"The White House ripped House Republicans on Tuesday for implementing new budget rules that look more favorably on tax cuts. Shaun Donovan, the director of the Office of Management and Budget, wrote in a blog post that the GOP's move toward "dynamic" scoring would "risk injecting bias into a broadly accepted, non-partisan scoring process that has existed for decades." "As a result, it could allow Congress to adopt legislation that increases federal deficits, while masking its costs," Donovan added. The House voted Tuesday to require large pieces of fiscal legislation to receive a dynamic score – meaning Congress's budget scorekeepers would seek to project whether those measures would spur economic growth, thus bringing in more revenue for the Treasury Department."
http://thehill.com/policy/finance/228700-wh-rips-gop-dynamic-scoring-rules
Figures on government spending and debt
http://townhall.com/news/politics-elections/2015/01/06/figures-on-government-spending-and-debt-n1938913
Conservatives to GOP: Pump the brakes on gas tax hike
"A conservative group is criticizing Republican leaders in the Senate for suggesting they might be open to an increase in the 18.4 cents-per-gallon federal gas tax.  As prices have fallen to their lowest levels since 2008 in recent weeks, transportation advocates have been pushing for the first gas tax increase since 1993 to help pay for a new long-term infrastructure bill that has stalled in Washington.  The Alexandria, Va.-based Citizens for the Republic group said Tuesday that increasing the amount that drivers are charged at the pump for their gas prices would be a bad idea. "Declining gas prices are granting consumers sorely needed economic relief and opportunity, the kind this government has consistently failed to provide over the last six years," Diana Banister said in a statement.   "It is utterly shameful that government and especially Republicans are moving to immediately steal that opportunity from the consumer in order to pad its own wallet," she continued."
http://thehill.com/policy/transportation/228588-conservatives-to-gop-pump-the-brakes-on-gas-tax-hike
Overselling TARP: The Myth of the $15 Billion Profit
The bailout cost taxpayers, despite Treasury's claims.
"It was certainly welcome news in mid-December when Treasury announced it would be selling its stake in Ally Financial, effectively marking the end of a bailout that was hugely unpopular in 2008 and that has remained unpopular in the years since. The bailouts did succeed in shoring up and vastly enlarging the nation's biggest financial players at a time when the partial correction of hyper-inflated real estate prices was threatening to make some (though not all) of them insolvent. But the bailouts provoked widespread disgust with Wall Street that paved the way for the Obama administration's heavily interventionist economic policy. The post-recession recovery has been by far the most anemic since the Great Depression. The bailouts also created a lasting problem of moral hazard: If banks know that the government will bail them out in a time of crisis, they will be more likely to engage in excessive risk-taking. But the wisdom or folly of the TARP is not worth revisiting. The myth I want to tackle is one being reported in favor of the bailouts — that they turned a profit. As Matthew Yglesias of Vox writes, "Treasury now says 'taxpayers have recovered $441.7 billion on TARP investments including the sale of Treasury's AIG shares, compared to $426.4 billion disbursed' for a profit of a bit over $15 billion." Now, while a profit of $15 billion sounds enormous, it only amounts to a nominal annualized return of 0.6 percent. Even Treasury Bills (maturing after three years or longer) would have been a better investment, so this is hardly impressive . While this is a miniscule return on investment, there's another factor overlooked: inflation. Amazingly, although the period since 2008 has been one of at-best-sideways movement in the economy, the U.S. dollar still managed to lose more than 10 percent of its value in that period. Calculated using the Bureau of Labor Statistics inflation calculator, $441.7 billion in 2015 dollars is the equivalent of $402.71 billion in 2008 dollars, which would imply that TARP actually netted a loss of nearly $24 billion. This isn't a perfect estimate, because TARP funds were paid back at different rates in different years, so the present value of those funds repaid differs, but the rate of inflation averaged close to 2 percent since 2008, so we know that some loss was incurred. It could additionally be argued that some of the funds paid back aren't truly "paid back" at all, since they were paid back in a manner that's equivalent to paying off credit card debt with another credit card. The "TARP is turning a profit" claim is hardly new. In the past, proponents have looked at the $211.5 billion repaid from the Capital Purchase Program (the first phase of TARP) on $204.9 billion loaned out and concluded that a nearly $7 billion profit was yielded. Mark Gongloff at the Huffington Post pointed out that the problem here isn't inflation but the fact that nearly half of those funds were repaid with funds that come from loans from other government programs. In other words, one debt was swapped for another. While it may have appeared to show a profit for the Capital Purchase Program, we can't exactly know what the status of the other loans will be."
http://www.nationalreview.com/article/395822/overselling-tarp-myth-15-billion-profit-matt-palumbo
Gov Lending Programs Disguise Corporate Welfare Spending
"Federal credit programs have nearly tripled in size over the past decade, fueled by an explosion of sweetheart deals for special interests. In an op-ed for Politico Magazine released Monday, Michael Grunwald investigated "America's largest bank" — the federal government — which "currently has a portfolio of more than $3 trillion in loans," about 25 percent more than the country's largest private lender, JPMorgan Chase. The majority of those loans are extended to homeowners and students, but the rest are awarded to "a motley collection" of small and large businesses, politically favored industries and even foreign governments. Unlike private banks, the government has no consistent lending policy. Instead, it has about 120 different credit programs with separate objectives and guidelines, and oversight spread across 30 agencies at 12 cabinet departments. According to Grunwald, these "virtually unsupervised federal credit programs are now the fastest-growing chunk of the United States government," nearly tripling in value over the last 10 years."
http://dailycaller.com/2015/01/06/gov-lending-programs-disguise-corporate-welfare-spending/
FAA grants permits for agriculture, real estate drones
http://townhall.com/news/general/2015/01/06/faa-grants-permits-for-agriculture-real-estate-drones-n1939470
Florida Governor to Residents of High-Tax States: 'It's Your Money . . . Move to Florida!'
http://www.nationalreview.com/corner/395797/florida-governor-residents-high-tax-states-its-your-money-move-florida-john-fund
New York City's 'Enron' peril — cooking the books for teacher-union payoff
http://nypost.com/2015/01/05/new-york-citys-enron-peril-cooking-the-books-for-teacher-union-payoff/
COMMON CORE:
Ten Common Core Promoters Laughing All The Way To The Bank
The people who wrote and pushed Common Core on the nation are making bank while the nation's kids, teachers, and parents writhe in the grip of their curriculum contraption.
http://thefederalist.com/2015/01/05/ten-common-core-promoters-laughing-all-the-way-to-the-bank/
MISC.:
Poll: 62 Percent Of Americans Say New Congress Won't Accomplish More
"As Republicans take hold of the U.S. Senate in Washington today, Americans aren't expecting much change or positivity to come from Congress. A CNN/ORC poll released Tuesday finds that more than 6-in-10 U.S. adults believe the new Congress won't get any more done than the previous set of lawmakers, with nearly half (48 percent) of Americans saying they expect "no difference" in responsiveness with Republicans in control of the Senate.  Apathy is widely expressed by those polled, with more than half (52 percent) saying Republicans in power will show no difference from when Democrats were in control. In addition to the 47 percent of U.S. adults who say there will be no difference in the amount accomplished by Congress, 15 percent say less will get done. Aside from the overwhelming apathy shown in the poll, Americans are starkly divided on what direction they see the new Congress going into 2015. The December 18-21 poll found that 28 percent of Americans think Republicans will do a better job running the U.S Senate than Democrats, but 24 percent say things will be worse. Thirty percent of Americans said this Congress would be more responsive than the last – down nearly 20 percent from 2006 when 51 percent of Americans expected Congress to be in touch with citizens."
http://washington.cbslocal.com/2015/01/06/poll-62-percent-of-americans-say-new-congress-wont-accomplish-more/
YOUTH MISERY INDEX GROWS MORE THAN 50% UNDER OBAMA ADMINISTRATION
"Young America's Foundation has released its Youth Misery Index (YMI) numbers for 2014, and it's a record high of 106.5. The Youth Misery Index (YMI) is calculated by adding youth unemployment, student loan debt, and national debt (per capita) numbers. Young people are experiencing hardships like never before under the Obama administration, and this generation is especially suffering the consequences of this administration's leftist policies. Youth unemployment in 2014 was 18.1 percent (18.1 on YMI), with almost six million young people between the ages of 16 and 24 not in school or work. Many young people are simply giving up on finding employment. Student loan debt for 2014 rings in at a record-breaking $30,000 (30.0 on YMI). Student debt has risen at an average of six percent per year since 2008, and today, 70% of college seniors graduate with student loan debt. In addition, the job market still hasn't recovered, leaving many recent graduates with little or no income to pay back their loans. National debt per capita for 2014 is the highest it's ever been at $58,437 (58.4 on YMI). Young people will be stuck paying for government debt they had no part in creating, and they'll have to do it with less discretionary income than ever before because of record-high levels of student loan debt. Add it all up, and the YMI comes out to an astonishing 106.5 up from 98.6 in 2013. As government continues to expand under President Obama's leadership, so does the Youth Misery Index. Since 2008, the YMI has increased by 53.7 percent, the highest increase under any President, making Obama the worst President for youth economic opportunity."
http://www.breitbart.com/big-government/2015/01/06/youth-misery-index-grows-more-than-50-under-obama-administration/
GOP has 60 votes for Keystone
http://thehill.com/policy/energy-environment/228586-gop-has-60-votes-for-keystone
Boehner calls on Obama to back GOP on energy, job bills
"Newly re-elected House Speaker John Boehner says he wants President Barack Obama to back Republican bills on energy and jobs as a way to break the partisan logjam that has stalled legislation in recent years. In prepared remarks, the Ohio Republican also used his first speech to the new Congress on Tuesday to rap colleagues — whom he did not name — for what he called "shadowboxing and show business." Boehner likened his job to a farmer's, saying he tries to plant seeds and take care of pests. He asked lawmakers for patience. Boehner was addressing the House shortly after he was elected to his third term as speaker. He said that Obama should support bills helping workers and developing North American energy — some of which the administration opposes."
http://cnsnews.com/news/article/boehner-calls-obama-back-gop-energy-job-bills
Obama would veto Keystone XL bill
"President Obama would veto legislation authorizing construction of the Keystone XL pipeline that Congress is taking up this week, White House press secretary Josh Earnest said at a Tuesday press conference. Earnest noted that Obama has frowned upon similar attempts to go around a federal review of the 1,700-mile pipeline. Pipeline builder TransCanada Corp. has been waiting more than six years for a cross-border permit to complete the pipeline's northern leg, which stretches into Canada. "If this bill passes this Congress, the president wouldn't sign it, either," Earnest said. "Our position on this hasn't changed." The Senate will begin debating legislation approving the $8 billion project this week — it is slated for a Wednesday hearing in the Senate Energy and Natural Resources Committee, followed by a Thursday committee vote. Floor debate will take "several weeks," Sen. John Hoeven, R-N.D., told reporters Tuesday. The House, meanwhile, will vote on companion legislation Friday. Republican and centrist Democratic supporters of the pipeline, which would bring oil sands from Canada to refineries in the Gulf Coast, will be dismayed by the news. While the House might have enough votes to override a veto, Hoeven said his measure is still likely four votes shy of the 67 needed to force the president's hand. Hoeven told reporters that passing the legislation is likely a "two-step process" that could involve wrapping the Keystone XL bill into other energy measures or a spending bill."
http://www.washingtonexaminer.com/obama-would-veto-keystone-xl-bill/article/2558251
President would veto Keystone XL pipeline bill
"The President would veto legislation that would fast track construction of the Keystone XL pipeline, White House Press Secretary Josh Earnest said Tuesday. "I can confirm for you that if this bill passes this Congress, the president wouldn't sign it," Earnest said. Senate Majority Leader Mitch McConnell, R-Kentucky, is taking up Keystone as his first piece of legislation. A Keystone bill narrowly failed in the Senate in November, but McConnell predicted it would pass, once Republicans took over. McConnell has a 54-seat majority. While the bill could attract a few Democratic votes, Sen. Chuck Schumer, D-New York, said on "Face the Nation" Sunday, "I think there will be enough Democratic votes to sustain the president's veto." The pipeline has been delayed for several years by the State Department's environmental review process. Its analysis, released in January, found the project would pose no "significant" environmental danger. In April, however, Mr. Obama's administration indefinitely extended the amount of time agencies have to review the project, citing continued legal wrangling over the pipeline's route through Nebraska."
http://www.cbsnews.com/news/president-would-veto-keystone-xl-pipeline-bill/
White House issues veto threat over Keystone pipeline bill
http://www.foxnews.com/politics/2015/01/06/white-house-issues-veto-threat-over-keystone-bill/
Obama Threatens to Veto Keystone Pipeline Approval
White House Also Would Block Change GOP Wants in Health-Care Law
http://www.wsj.com/articles/obama-threatens-to-veto-keystone-pipeline-bill-1420572572?mod=pls_whats_news_us_business_f
White House Promises Veto of New Keystone Bill
http://www.nationalreview.com/corner/395818/white-house-promises-veto-new-keystone-bill-brendan-bordelon
Obama Once Again Vows To Block Bill To Approve Keystone XL
http://dailycaller.com/2015/01/06/obama-once-again-vows-to-block-bill-to-approve-keystone-xl/
Obama would not sign Keystone pipeline bill if it passes: White House
http://townhall.com/news/politics-elections/2015/01/06/obama-would-not-sign-keystone-pipeline-bill-if-it-passes-white-house-n1939323
Krauthammer's Take: Obama Keystone Veto Threat Is Obama 'Unleashed'
"President Obama has threatened to veto the Keystone XL pipeline — and that should come as no surprise, says Charles Krauthammer. "This entire analysis of Obama is completely wrong, the idea that he's edging over here, he's maneuvering. The guy is unleashed," said Krauthammer on Tuesday's Special Report. "He's in the fourth quarter. He's never running again. The reason he's doing X, Y, Z is not because he needs the greens or he's working his way to the left or the right. He doesn't need anybody. This is Obama the way he really is." Continued Krauthammer: "I've argued for six years: This is a man of the Left, he's always been the most leftist American president in at least a century. But in the years in which he was still running again, in which he still had a Congress he needed re-elect[ed], he maneuvered, he dissimulated, and he disguised it. "He doesn't disguise anything now. Cuba he does, he gets nothing in return, he enrages many people, even in his own party — he doesn't care. Keystone is open and shut: It's 70 percent of the American people [in support], a majority of the Senate, a supermajority of the Senate, a lot of Democrats. He doesn't care. This is a man who can now act the way he believes, and he's doing it." "So all of this talk about cooperation, about getting things done, about moving things forward," asked host Brett Baier, "you think it's all garbage?"
http://www.nationalreview.com/corner/395830/krauthammers-take-obama-keystone-veto-threat-obama-unleashed-nro-staff
Earnest on Keystone: "Raises Questions About Willingness Of Republicans" To Work With Obama
"ED HENRY, FOX NEWS: You were talking yesterday at the podium about cooperation and trying to work with Republicans, there's this meeting next Tuesday. [Are you] not concerned at all about day 1 of the new Congress — you've been sitting on this veto threat, 'well, we don't know yet.' Day 1 we'll veto this bill. Doesn't that send an odd signal for cooperation?
JOSH EARNEST, WHITE HOUSE: I guess, you know, Ed, to pick up on your metaphor about pipelines, I guess that spirit of good feelings flows both ways between Congress and Capitol Hill. Congressional Republicans are well aware of the position of this administration which is we believe clearly that this administrative process is the one that should determine the viability of this project. That is a long-held view. That is a view that we have clearly expressed in the previous Congress. And so, I guess, based on the construction of your question, maybe it raises questions about the willingness of Republicans to actually cooperate with this administration when you consider that the very first bill that's introduced in the United States Senate is one that Republicans know the president opposes."
http://www.realclearpolitics.com/video/2015/01/06/earnest_on_keystone_raises_questions_about_willingness_of_republicans_to_work_with_obama.html
President Obama Starts The New Term Off On The Wrong Foot
http://www.forbes.com/sites/dougschoen/2015/01/06/president-obama-starts-the-new-term-off-on-the-wrong-foot/
'ObamaAir' Is Coming Unless Congress Stops It, And It Could Crash The Electrical Grid
"At a time when federal incompetence is on display in foreign policy, the Veterans Administration, the CDC handling of Ebola, the IRS, and even the Secret Service, regulators want to nationalize the management of the electric grid. The result will be 30 percent higher electric bills, black outs, and no environmental benefits. No matter, that the state-run grids are reliable, economically sound, and environmentally effective. Under federal control only the environment will be considered, with an expensive carbon tax and higher electric cost a specific part of the policy. Gina McCarthy, administrator of the EPA, said in Senate testimony July 23, the plan "is not about pollution control." We have seen what "Obamacare" did to the health care industry. We can expect the same from "ObamaAir," the combination of existing regulations, new proposed guidelines on existing power plants, and coming tighter standards on ozone emissions. The new federal regulations on power plants may result in blackouts as early as 2020, according to the group charged with ensuring electric grid reliability. While the North American Electric Reliability Corporation (NERC) includes a disclaimer on taking a position on the regulatory plan, their list of concerns is thorough and devastating to the plan's proponents. Proposed regulations hypothetically offer states flexibility with four "building blocks" to reduce carbon dioxide emissions from existing power plants. Below is a summary of the reliability report findings: Building Block 1 will require coal fired power plants to become 6 percent more efficient. Regulators ignored differences in power plant design, age, and fuel variability in creating this assumed target. Coal fired power plants are designed to run continuously as base load suppliers. However, regulators would force them to run less and cycle up and down more which, in the end, results in lower efficiency. The net result will produce increased emissions, not less. Building Block 2 will shift the dispatch priority from coal fired plants to natural gas fired plants. Fuel diversity is a critical factor in maintaining electric grid reliability. The regulatory plan would shut down about 40 percent of coal fired power plants in the country by 2020. NERC also points out that it takes at least five years to build new natural gas pipeline infrastructure. The regulatory timeline only leaves about a year. The winter priority for natural gas is heating, not electricity production, and power plant supplies are interruptible. Natural gas delivery infrastructure can freeze up during extreme cold snaps. It will be extremely risky to depend on natural gas supplies in winter."
http://dailycaller.com/2015/01/06/obamaair-is-coming-unless-congress-stops-it-and-it-could-crash-the-electrical-grid/
Obama Pledges To Help Mexico Meet Its Climate Goals
"Mexico's President Enrique Peña Nieto is in town and ready to discuss enhancing relations with the U.S. But with most of the focus put on immigration reform, few in the press noticed this was the first time energy and global warming made it into high level U.S.-Mexico talks. The Obama administration has announced a pledge to help Mexico meet its goals to reduce greenhouse gas emissions and build up its energy markets in the wake of deregulation. To do this the White House will create a "binational business-to-business energy council" to facilitate technology and energy flows between the two countries. The Obama administration also promised to help Mexico lower its greenhouse gas emissions by "promoting renewable energy, sharing strategies for low-emission development, and working together through technical cooperation and information exchange on how best to implement our shared climate objectives" through 2020. The Obama-Mexico climate deal comes just two months after the White House and the Chinese government announced a joint effort to reduce greenhouse gas emissions. Obama pledged to cut U.S. emissions 26 to 28 percent by 2025 and China pledged to peaks its emissions by 2030. The agreement, however, quickly fell apart after China opposed U.S. led climate efforts at a United Nations climate summit in Lima, Peru last December. In 2012, Mexico became one of the first countries in the world to pass a global warming law. Mexico currently has a voluntary pledge of drastically reducing greenhouse gas emissions from 2000 levels by 2050 and getting one-third of its energy from renewable sources by 2024. But so far environmentalists have been skeptical Mexico will stick to its climate goals, citing the fact that the country is opening oil markets to foreign investment and is the world's 13th largest carbon dioxide emitter. "Mexico put on the climate change T-­shirt because it was in vogue," Carlos Tornel, a policy analyst at the Mexican Center for Environmental Law, told The New York Times. "We are the champions of the climate change fight — the good boy who does his homework — but the resources dedicated to climate change are few." President Nieto has also been largely focused on growing economic opportunity for Mexicans and working with the Obama administration to open up the U.S. immigration system — hence the voluntary aspect of Mexico's climate goals. Opening up oil markets is one way Nieto wants to spur economic growth. Mexico's oil sector has been controlled by a nationalized oil company Petróleos Mexicanos. With the 75-year-old monopoly finally broken, energy experts say oil production will rise dramatically. The U.S. Energy Information Administration says that Mexico's oil production could reach 3.7 million barrels per day by 2040 — 75 percent higher than it would have been without deregulation."
http://dailycaller.com/2015/01/06/obama-pledges-to-help-mexico-meet-its-climate-goals/
Bolder Obama ready to take on GOP
"President Obama is ready to take on the new Republican Congress that will come to power on Tuesday. White House officials feel emboldened headed into what Obama has described as the "fourth quarter" of his presidency. Promising economic news, declining gas prices, and a flurry of executive actions that energized his liberal base have provided him with his best poll numbers in more than a year. Aides and strategists believe this provides opportunity for him, even with Republicans taking control of both the House and Senate on Tuesday for the first time since 2006. "Really for the first time in his time in office, the president has the economic winds at his back — and not in his face," Democratic strategist Chris Lehane said. If the winds continue to blow in Obama's direction — no sure thing, as evidenced by the 300-point drop Monday in the Dow Jones industrial average — Obama's White House will be able to stay on offense, Lehane said. The administration is planning new executive actions and legislative proposals in the buildup to his State of the Union address at the end of the month. It is also staking out areas where the president will aggressively use his veto authority.  At the White House on Monday, spokesman Josh Earnest voiced optimism about the president's approach and appeared to relish the chance to go on offense against Republicans. Three times during his daily briefing, he noted that House Majority Whip Steve Scalise (R-La.), who is fielding fire for his appearance before a white supremacist group, had reportedly described himself as "David Duke without the baggage." GOP support for Scalise, Earnest said, would say a lot about the party's "priorities and values."
http://thehill.com/business-a-lobbying/228559-bolder-obama-ready-to-take-on-gop-congress
Obama dials up executive power
Obama's plans will set up more confrontation with the GOP Congress.
"What do you do when you don't have Congress? Keep the regulations coming. The Obama administration is preparing another active year of executive action in 2015, pumping out new rules and enforcing others for the first time — setting tougher standards on everything from air pollution to overtime pay to net neutrality, food safety, commercial drones, a college ratings plan and a crackdown on for-profit colleges that don't prepare their students for well-paying jobs. There's even going to be the first draft of a rule for organic pet food. And, of course, there will be more executive actions to move forward on other initiatives as well — like the new measures President Barack Obama is set to announce on Friday to help more people go to college. The rules and regulations will set up more confrontation with a newly unified Republican Congress, which will use all of the tools at its disposal to try to stop individual policies and blast the Obama administration for being too rule-happy in general. The new rules will get merged, generally, with the GOP's complaints about about Obama's executive actions on immigration — their view that he's a go-it-alone president who's ready to fire off executive actions on whatever he wants without listening to Congress. Most of the administration's agenda for 2015 doesn't rise to that level. It's more about keeping the regular stream of regulations coming on initiatives that have been underway for years. But even that will give the Republicans plenty of ammunition — they'll talk a lot about how, in their view, Obama is indifferent to the economic impact of all of his regulations. "The president doesn't seem to care about the impact of these regulations on families," said John Barrasso of Wyoming, the chairman of the Senate Republican Policy Committee, adding that the administration is showing "a complete neglect of the economic impact" of the load of new rules. Not so, Obama administration officials say. They insist there are also lots of economic benefits to the rules, and they're ready to fire back with numbers they say the Republicans aren't considering. And they're sticking with Obama's script for moving his agenda forward: When you can't do it through Congress, do what you can through the executive branch. "The administration is committed to a regulatory strategy that maintains a balance between protecting the health, welfare, and safety of Americans and promoting economic growth, job creation, competitiveness and innovation," said Emily Cain, a spokeswoman for the Office of Management and Budget. "From putting in place lifesaving protections for America's families, to eliminating tens of millions of hours of paperwork burdens for our nation's citizens and businesses, this administration has shown that it can foster strong economic growth without sacrificing health, safety and environmental standards." The battles in 2015 won't all be about regulations. There will be plenty of fights in Congress and the courts, too. Obamacare faces more repeal votes with a Republican Senate, as well as a Supreme Court case that could knock out a central piece of the law — the subsidies to help people in most states buy health insurance. The Defense Department will be pushing to avoid the return of sequestration in October. On the bright side for the administration, Senate Republicans may be willing to give Obama fast-track authority to get trade deals approved."
http://www.politico.com/story/2015/01/another-year-of-executive-action-113963.html#ixzz3Nz1PGpgL
As Congress returns, Obama turns attention to governors
"As congressional lawmakers return to Washington, President Barack Obama is focusing his attention on the nation's governors. Obama is meeting Tuesday with members of the National Governors Association executive committee. The president says governors don't have the luxury to operate "based on ideology" because their constituents expect them to get things done. The four governors meeting with Obama are Democrats John Hickenlooper of Colorado and Mark Dayton of Minnesota and Republicans Gary Herbert of Utah and Pat McCrory of North Carolina. The president plans to meet with congressional leaders at the White House next week. He wished Republican leaders well and says he looks forward to hopefully having a productive 2015."
http://townhall.com/news/politics-elections/2015/01/06/as-congress-returns-obama-turns-attention-to-governors-n1939379
Obama invites party leaders to WH
"President Obama has invited top congressional leaders to the White House next Tuesday for a meeting on the legislative agenda for the year. The invited lawmakers — including the top four Democrats and Republicans from both chambers — will also receive an update from the White House on a number of foreign policy situations, press secretary Josh Earnest said Tuesday. Obama will use the meeting to discuss some of the legislative priorities and executive actions he plans to unveil during a three-state campaign-style tour later this week, including efforts on college and mortgage accessibility. But Earnest said that while the president planned to be in "regular touch with members of Congress," the White House didn't anticipate a "structural" change, like weekly meetings or phone calls with the Republican leadership. He also specified that the meeting next week wasn't part of a charm offensive like the one attempted by the White House after the president's reelection in 2012, when he invited senators to a series of dinners. "What you should see this as is a clear piece of evidence from this president that he wants to find common ground with Republicans to make progress on behalf of the American people," Earnest said."
http://thehill.com/blogs/ballot-box/228614-obama-invites-leaders-of-congress-to-white-house
White House considered inviting GOP leaders to Camp David summit
http://thehill.com/homenews/administration/228570-white-house-considered-inviting-gop-leaders-to-camp-david-summit
Krauthammer: "Unleashed" Obama "Can Now Act The Way He Believes And He's Doing It"
http://www.realclearpolitics.com/video/2015/01/06/krauthammer_unleashed_obama_can_now_act_the_way_he_believes_and_hes_doing_it.html
White House facing questions over murky status of 53 prisoners Cuba agreed to free
http://www.foxnews.com/politics/2015/01/06/fate-53-political-prisoners-schedule-to-be-released-in-us-cuba-deal-still/
Cuba has released some of 53 'political' prisoners, U.S. says
http://news.yahoo.com/cuba-released-53-political-prisoners-u-says-180938510.html
Obama taps community banker for Fed board
"President Barack Obama has selected the former head of a community bank in Hawaii to fill a vacancy on the Federal Reserve Board. The White House said Tuesday that Obama will nominate Allan R. Landon, the former chief executive of the Bank of Hawaii, to fill one of two vacancies on the seven-member board. The nomination requires Senate confirmation. The decision comes after a lobbying campaign by community bankers who argued that the Fed, which regulates banks, should have at least one community banker on its board. The White House said that Landon had compiled a strong record in leading the Bank of Hawaii, one of the largest in the state, through the 2008 financial crisis. Landon served as chairman and chief executive officer of the bank from 2004 to 2010. Camden R. Fine, president of the Independent Community Bankers, an industry lobbying group, praised the selection. "Having someone with community bank experience, such as Landon, on the board will ensure that community bank interests are more fully understood as the board considers the impact of its policies on smaller banks and the communities and rural areas they serve," Fine said in a statement. In addition to Fine's statement, the White House released other comments praising Landon for the job he did as a bank executive and former chairman of the board of regents at the University of Hawaii. Landon was nominated to fill the remaining term of Sarah Bloom Raskin, who stepped down in March after being picked by Obama to become deputy Treasury secretary. The White House indicated Landon would be nominated to fill the final year of Raskin's term, which ends Jan. 31, 2016, and a full 14-year term after that. The White House gave no indication when it will put forward a nominee to fill the unexpired term of Jeremy Stein, who left in May to return to his post as an economics professor at Harvard University. That term ends in January 2018."
http://cnsnews.com/news/article/obama-taps-community-banker-fed-board
Obama, congressional leaders to meet next week
http://townhall.com/news/politics-elections/2015/01/06/obama-congressional-leaders-to-meet-next-week-n1939241
Injured Harry Reid out indefinitely
"Sen. Harry Reid, the incoming Senate minority leader, will not be attending the opening day session because of the injuries he sustained in Nevada while exercising on New Year's Day. "Sen. Reid is in Washington but on orders from his doctors he will not come into the office so that his injuries can continue to heal. He has been diagnosed with broken bones in his face and three broken ribs, as well as a concussion," his spokesman, Adam Jentleson, announced. Jentleson said incoming Minority Whip Dick Durbin will take over Reid's opening day responsibilities. It's unclear when Reid will be returning to work. Despite his injuries, he has been working every day, holding meetings with fellow senators and staff. Reid has spoken with President Obama multiple times since his injury and will continue to keep a busy schedule in the coming days."
http://www.washingtonexaminer.com/injured-harry-reid-out-indefinitely/article/2558237
GOP REPS. RANDY WEBER AND JUSTIN AMASH CONFIRM PLANS TO VOTE REPUBLICAN ALTERNATIVE TO BOEHNER
"Reps. Randy Weber (R-TX) and Justin Amash (R-MI) say they'll vote for a Republican alternative to Rep. John Boehner (R-OH) for Speaker of the House later on Tuesday. "Let's all get behind Judge Louie Gohmert for Speaker! He has my vote! He's not afraid to take the fight to the president & his veto pen!" Weber said via Twitter, urging his colleagues to vote for the Texas Republican. Rep. Ted Yoho (R-FL) is also running for Speaker. Amash announced his plans in a lengthy Facebook post on Tuesday morning: Republicans have a historic opportunity in this Congress. We can pass significant legislation and push President Obama to the bargaining table for the first time in his presidency. We can uphold the Constitution and the Rule of Law. We can expand liberty and economic freedom for all Americans. Our success is not assured. To accomplish our goals, we need sound strategy, crisp messaging, and a commitment to running the House as a deliberative body in which all its diverse voices are heard. Committees must be given enough time to do their work. Rank-and-file members must have sufficient time to read and debate legislation that can profoundly affect the lives of our constituents. Amash pointed out that, under Boehner's leadership, regular order and normal process has been violated many times, a point several of the other detractors made: We have been told much over the last few years about opening up the House's legislative process and returning to regular order. Yet time and again, it seems that Congress governs by crisis and raw partisanship. Our party and our country are different than they were a generation ago. Americans at home have learned from the policy mistakes our Congress has made over the last few decades. It's not clear that the men and women in congressional leadership have done the same. To appeal to more Americans and better reflect today's Republicans, we need modern leaders who respect the diversity of ideas within the House of Representatives."
http://www.breitbart.com/big-government/2015/01/06/gop-reps-randy-weber-and-justin-amash-confirm-plans-to-vote-republican-alternative-to-boehner/
Boehner 'no' votes pile up
"A bloc of at least 15 conservative lawmakers will vote Tuesday to deny John Boehner a third term as Speaker, more than the dozen who organized a botched coup attempt against the veteran Ohio Republican two years ago. Hours before the vote, the number of Boehner defectors was building. Tea Party Rep. Justin Amash (R-Mich.) announced on Facebook he wouldn't be voting for Boehner, just like in 2013. Rep. Tim Huelskamp (R-Kan.) reversed his previous position and said he now will vote against Boehner. And Rep. Jeff Duncan (R-S.C.) said he had joined the "dump Boehner" movement. "A fresh start often requires change, and I believe that change should start with the election of a new Speaker," Duncan wrote on Facebook. The spectacle on the opening day of the 114th Congress is remarkable given that Boehner led the GOP in the November election to its largest House majority since the Harry Truman administration. On the other side of the Capitol, Senate Republicans will grab the reins from Democrats. And in recent history, no sitting Speaker has seen so many defections from his or her own party in the first vote of a new Congress. Speaker Newt Gingrich (R-Ga.) saw nine defections in 1997, while Dennis Hastert (R-Ill.) watched five fellow Republicans cast votes against him in 2005, according to an analysis by The New York Times. Only one Democrat voted against Speaker Nancy Pelosi (D-Calif.) in 2009, but after losing the majority, 20 Democrats did not back Pelosi as their leader on the House floor in 2011. Boehner allies are still expressing confidence they have the votes to beat back a rebellion from the right. "We expect him to be reelected," Boehner spokesman Kevin Smith said in an email Tuesday morning. The incumbent Speaker, who is facing long-shot challenges from two Tea Party favorites — Reps. Louie Gohmert (R-Texas) and Ted Yoho (R-Fla.) — needs support from a simple majority of the lawmakers present to secure another two years as the House leader."
http://thehill.com/homenews/house/228589-boehner-no-votes-pile-up
Speaker seeks to squash rebellion
http://thehill.com/homenews/house/228561-speaker-seeks-to-squash-rebellion
HOUSE GOP FINALLY DECIDES BOEHNER'S FATE
Capitol Hill gripped by rebellion to strip coveted speaker's gavel
"It was the biggest revolt against a House speaker in more than 100 years, but the conservative rebellion to dump Speaker John Boehner, R-Ohio, fell short on Tuesday, the first day of the 114th Congress. Boehner was re-elected with 216 votes, a majority of the 408 votes cast. Rep. Nancy Pelosi, D-Calif., was second with 164 votes. Most Democrats voted for Pelosi. Prior to the election, it looked like just 29 opposition votes were needed for GOP conservatives to force a second ballot, but so many Democrats attended the funeral of former Gov. Mario Cuomo, D-N.Y., the threshold was raised considerably. To win the majority, Boehner needed only 204 votes from the 246 House Republicans, giving him a comfortable cushion of 41 votes. (The GOP House contingent was reduced from 247 to 246 the day before when Rep. Michael Grimm, R-N.Y., resigned after pleading guilty to tax evasion.) As it turned out, 25 GOP House members voted for a candidate other than Boehner. But the drive to oust the speaker gained well more support than the 12-to-20 opposition votes most political observers expected. It was nearly an historic effort: The election for House Speaker hasn't been forced to a second ballot since 1923.
The candidates nominated to oppose Boehner were Reps. Louie Gohmert, R-Texas, and Ted Yoho, R-Fla., Daniel Webster, Fla., and Pelosi.
Twelve voted for Webster.
Three voted for Gohmert.
Two voted for Yoho.
Rep. Jeff Duncan, R- S.C, voted for Rep. Trey Gowdy, R-S.C., but Gowdy himself was not present to vote. It was widely speculated Gowdy would vote for Boehner, out of concern he might lose his post as chairman of the Benghazi select committee. Shortly after Boehner's re-election, Gowdy released a statement saying he missed the vote due to a flight canceled by bad weather and that he would have voted for Boehner.
Sen. Rand Paul, R-Ky. also received a vote.
It is not necessary to be a member of the House to be elected speaker. Also receiving votes were Colin Powell, Sen. Jeff Sessions, R-Ala., and Reps. Jim Jordan, R-Ohio, Kevin McCarthy, R-Calif., and Duncan. The 25 Republicans who did not vote for Boehner were:
Rep. Justin Amash voted for Jordan
Rep. Brian Babin voted present
Rep. Rod Blum voted for Webster
Rep. Dave Brat voted for Duncan
Rep. Jim Bridenstine voted for Gohmert
Rep. Curt Clawson voted for Paul
Rep. Scott DesJarlais voted for Jordan
Rep. Jeff Duncan voted for Gowdy
Rep. Scott Garrett voted for Webster
Rep. Chris Gibson voted for McCarthy
Rep. Louie Gohmert voted for himself
Rep. Paul Gosar voted for Webster
Rep. Tim Huelskamp voted for Webster
Rep. Walter Jones voted Webster
Rep. Steve King voted for Webster
Rep. Thomas Massie voted for Yoho
Rep. Mark Meadows voted for Webster
Rep. Rich Nugent voted for Webster
Rep. Gary Palmer voted for Sessions
Rep. Bill Posey voted for Webster
Rep. Scott Rigell voted for Webster
Rep. Marlin Stutzman voted for Webster
Rep. Randy Weber voted for Gohmert
Rep. Daniel Webster voted for himself
Rep. Ted Yoho voted for himself
Other prominent GOP conservatives all voted for Boehner.
The four Democrats who didn't vote for Pelosi: Reps. Jim Cooper, D-Tenn., Gwen Graham, D-Fla., Dan Lipinski, D-Ill., Rep. Kyrsten Sinema, D- Ariz.
Conservative challengers to Boehner were hoping to gain additional support had there been a second ballot. Opposition to re-electing the speaker appeared to be growing the closer it came to the 12:40 p.m. vote."
http://www.wnd.com/2015/01/house-gop-finally-decides-boehners-fate/?cat_orig=politics
FINAL VOTE RESULTS FOR ROLL CALL 2 (House.gov Clerk)
http://clerk.house.gov/evs/2015/roll002.xml
The 25 Republicans Who Did Not Vote for John Boehner
http://dailysignal.com/2015/01/06/25-republicans-not-vote-john-boehner/
Here are the Republicans who voted against John Boehner for speaker
http://www.washingtonpost.com/blogs/the-fix/wp/2015/01/06/here-are-the-republicans-who-voted-against-john-boehner-for-speaker/
John Boehner reelected as speaker despite throng of no votes
House speaker reelected; 25 members dissent.
http://www.politico.com/story/2015/01/john-boehner-house-speaker-vote-113992.html
Boehner Re-Elected House Speaker Despite 25 GOP Defections
http://www.theblaze.com/stories/2015/01/06/boehner-re-elected-house-speaker-despite-25-gop-defections/
Boehner elected to new term as House speaker
http://www.washingtonexaminer.com/boehner-elected-to-new-term-as-house-speaker/article/2558256
Boehner Fends Off Dissent as G.O.P. Takes the Reins
"Representative John A. Boehner beat back an embarrassing challenge to his speakership from aggrieved conservatives on Tuesday as Republicans assumed control of both houses of Congress, pledging to restore function and civility to a body that has become a symbol of disorder for most Americans. Two dozen Republicans voted against Mr. Boehner, and one withheld his support, clouding what should have been a day of euphoria for the party after its definitive midterm election victory. It was the largest number of votes against a speaker from members of his or her own party in at least two decades. But the defections on the right, which were double what the speaker withstood when he was elected two years ago, illustrated the serious challenges Republicans confront now that they own the political liability that comes with being the majority on Capitol Hill at a time when disgruntled voters are poised to turn against the party in power. Addressing the House chamber after the vote, Mr. Boehner made no overt mention of the discord within his party, but urged his colleagues to set aside their differences and prove their skeptics wrong."
http://www.nytimes.com/2015/01/07/us/congress-returns-boehner.html?_r=0
Boehner survives leadership challenge from conservative members
"When a clerk called the roll, 24 Republicans voted for a candidate other than the incumbent speaker, John A. Boehner (Ohio). The plotters couldn't agree on their own candidate: They voted for one another, and for two sitting senators. In the end, their rebellion was not enough to unseat Boehner: The speaker won on the first round with 216 votes, 11 more than he needed. But it was far larger than a similar coup attempt against Boehner in 2013. In fact, it was the largest rebellion by a party against its incumbent speaker since the Civil War."
http://www.washingtonpost.com/politics/boehner-faces-leadership-challenge-from-conservative-members/2015/01/06/1c047668-95c1-11e4-aabd-d0b93ff613d5_story.html
GOHMERT: PEOPLE BACKED OUT OF VOTE AGAINST BOEHNER AT LAST MINUTE
"Rep. Louie Gohmert (R-TX) said that "people that were right there ready to go ended up deciding not to vote with us" in his campaign to unseat John Boehner (R-OH) as House Speaker on Tuesday's "Sean Hannity Show." "We had enough votes but people that were right there ready to go ended up deciding not to vote with us," he stated. Although, he told Hannity that some representatives were "blown away" by the number of constituents lobbying their representatives to vote against Boehner and that some of Boehner's allies "really scared they didn't have the votes" and that some representatives told him they were able to get promises for action in exchange for voting for Boehner. He did concede that he was fighting "uphill" in his attempt to unseat Boehner. Gohmert also reported that a House member who was part of Speaker Boehner's "inner circle" did reach out to "work together" with him."
http://www.breitbart.com/video/2015/01/06/gohmert-people-backed-out-of-vote-against-boehner-at-last-minute/
GOHMERT: 'PRETTY NASTY' 'FIGHT' IF BOEHNER PUNISHES DISSENTERS
http://www.breitbart.com/video/2015/01/06/gohmert-pretty-nasty-fight-if-boehner-punishes-dissenters/
Boehner takes revenge
Foes find themselves losing plum committee posts.
"John Boehner is getting revenge. After he secured his third term as speaker Tuesday afternoon, losing 25 votes on the House floor to some relative-unknown members of the Republican Conference, Boehner moved swiftly to boot two of the insurgents from the influential Rules Committee. That could be just the start of payback for the speaker's betrayers, who might see subcommittee chairmanships and other perks fall away in the coming months. Boehner's allies have thirsted for this kind of action from the speaker, who say he's let people walk all over him for too long and is too nice to people who are eager to stab him in the back. The removal of Florida Reps. Daniel Webster and Rich Nugent from Rules was meant as a clear demonstration that what Boehner and other party leaders accepted during the last Congress is no longer acceptable, not with the House's biggest GOP majority in decades. The reason for dethroning the two Florida Republicans was simple: Webster ran against Boehner for speaker, distributing fliers outlining his candidacy and talking about how he would better adhere to the House rules than the Ohio Republican. Nugent supported his fellow Floridian in the quixotic endeavor, which garnered the support of 12 lawmakers. Webster didn't even give Boehner a heads-up that he was running, although leadership was aware early Tuesday morning that it could happen. With Webster openly offering himself as an alternative to Boehner, the GOP leadership thought seats on the Rules Committee were a plum that the pair no longer deserved. It didn't take more than a few hours for Webster – a legendary former Florida statehouse speaker and state Senate majority leader – and Nugent to find themselves on the outside of a power structure they were once very much a part of. Members are already making noises about reversing any punitive action by Boehner and the leadership, although the speaker's allies warn that further retaliation could be on the way. The House Republican leadership is carefully reviewing the list of members who voted against the speaker and those who opposed a procedural motion in December on the so-called "crominibus," the $1.1 trillion spending package to keep the government open through to September. Top Republican sources suggested that the process could take months to unfold.
For example, Virginia Rep. Scott Rigell got a slot on the Appropriations Committee, key for his Virginia Beach district, yet voted for Webster, a move that infuriated Boehner loyalists. Rep. Mark Meadows (R-N.C.) had gotten into the good graces of top Republicans, then turned his back on Boehner in favor of Webster. Particular ire was directed toward Rep. Marlin Stutzman (R-Ind.), who had a dinner Monday night where the uprising was discussed. Dozens more Republicans could face a backlash. "This is one of those cases where the fire has only gotten more intense," said a GOP lawmaker. "More attention has been brought to this now. It's not going to away." The rebels don't think they deserve anything but respect from the leadership and their colleagues, and none suggested they were sorry about publicly seeking to oust Boehner. They are also aware that a price may have to be paid, especially with Boehner having more leeway on votes thanks to his enlarged majority. Tuesday's tally brought "double the number" of anti-Boehner votes from 2013, noted Rep. Tim Huelskamp (R-Kan.), one of the most vocal thorns in Boehner's side. Huelskamp said he was unhappy that "only three of the freshmen class" voted against Boehner. Huelskamp said he was denied a chance to get his seat back on the Agriculture Committee because of his opposition to Boehner. The Kansas Republican was removed from the panel in 2012. "I am already hearing from my colleagues, and myself, about retaliation against those who voted their conscience, their constituents, their principles, to change the status quo," Huelskamp said. "My colleagues fully expect that. That's what they expect out of this leadership team." Rep. Steve King, the Iowa Republican who voted against Boehner, said, "If you cannot vote your conscience … then it's clearly a dysfunctional system here." In almost every sense, Boehner worked much harder for this re-election than he did in 2012. Two years ago, the Ohio Republican was caught off-guard by a small pocket of resistance to his speakership. He knew some hardliners didn't like him or his laid-back leadership style, but doubted they would spurn him publicly. So in order to make sure there were no surprises this time around, Boehner called nearly every House Republican during the last three months asking for their support. He made calls from Washington, continued while in Florida for the holidays, and resumed Monday as soon as he landed back in D.C.
His whip count looked very solid heading into the week,GOP insiders said, and on Sunday evening, his team felt like they would easily notch a win. Yet as the week unfolded, a growing number of Republicans announced their opposition to Boehner, and the GOP leadership became "jumpy," according to one source. They were afraid the opposition would swell, and feared there was little they could do about it. "They thought it was maybe eight or nine 'no' votes, then it really started to go south fast," said one lawmaker who was counting votes for leadership.
On Monday night, Boehner met with Meadows, Rep. Justin Amash of Michigan and Rep. Matt Salmon of Arizona. Salmon, who has railed against some of Boehner's decisions in managing the House, supported the speaker's campaign. At that point, the leadership felt that the tide was turning in Boehner's direction. But the meetings continued almost up until Tuesday's vote – and Boehner turned several more members in his direction. Earlier in the day, just before the speaker roll call began on the floor, Boehner met privately with Idaho Rep. Raul Labrador. Labrador skipped the 2013 vote, but supported Boehner on Tuesday."
http://www.politico.com/story/2015/01/boehner-allies-out-for-revenge-114007.html
After Securing Third Term As Speaker, Boehner Takes Revenge on Those Who Crossed Him
http://www.theblaze.com/stories/2015/01/06/after-securing-third-term-as-speaker-boehner-takes-revenge-on-those-who-crossed-him/
Boehner defectors booted from panel
"Multiple House Republicans are facing apparent retribution for declining to support John Boehner's (R-Ohio) reelection as Speaker. Florida Republican Reps. Dan Webster and Richard Nugent have lost their spots on the House Rules Committee. A spokesman for the panel confirmed Webster and Nugent's departures but didn't elaborate on the circumstances. House Rules Committee Chairman Pete Sessions (R-Texas) did not express opposition to forcing two members off of his committee. Sessions, who supported Boehner's candidacy, said the conference needed to reconcile after the "open fight" on the House floor. "Our conference is going to find a way to get together, talk and heal itself, and it's going to take us some time," Sessions said. The powerful Rules Committee controls how legislation is considered on the floor, with members appointed directly by the Speaker.  Webster ran against Boehner on Tuesday and attracted 12 votes, more than any of the other alternative candidates for Speaker. Nugent voted for Webster. Nugent told The Hill he was informed he was losing the committee assignment after the Speaker vote. The congressman declined to comment further until he had a chance to talk with Boehner. Rep. Steve King (R-Iowa), who backed Webster for Speaker, accused Boehner of using "intimidation tactics." "Boehner kicked Webster and Nugent off Rules Committee 4 voting against Boehner. No room for intimidation tactics. I stand w/them," King tweeted. Rep. Tim Huelskamp (R-Kan.) on Tuesday said he had a chairmanship taken away from him shortly after he announced he would vote against Rep. John Boehner (R-Ohio) for Speaker. Boehner was elected to a third term as Speaker with 216 votes on Tuesday, with 25 Republicans defecting in a failed attempt to force a second ballot.   One of the defectors was Rep. Randy Weber (R-Texas), who says he's already suffering retribution. Weber, who voted for Rep. Louie Gohmert (R-Texas) for Speaker, was originally slated to be the sponsor of a noncontroversial Science, Space and Technology Committee bill that reached the House floor this week. The measure establishes a Department of Energy research program on low-dose radiation. Rep. Randy Hultgren (R-Ill.) is now the sponsor of the bill, which was introduced Tuesday. "The congressman was supposed to introduce the Low-Dose Radiation Research Act," Weber spokeswoman Courtney Weaver said in an email."
http://thehill.com/homenews/house/228668-retribution-for-boehner-foe
WILL SPEAKER BOEHNER PUNISH DISSIDENTS?
"Following the second failed coup attempt in two such elections, some of Speaker John Boehner's allies are pining for revenge, though many Republicans say vengeance just isn't in his nature. Asked whether the dissidents would face repercussions, Rep. Mike Simpson (R-ID), a Boehner confidant, said, "I don't know, but there should be." "The way it's supposed to work is you run for speaker in our conference. None of these individuals did. They didn't have the cajones to run in conference. And as I would have told any one of them, if they wanted to run in conference and they got the majority of votes in conference, that's who I'd have voted for, for speaker, even though I wanted John. And that's the way you work as a team. These guys haven't figured that out yet," Simpson added. "I opposed him two years ago and it didn't affect me," said Rep. Ted Yoho (R-FL), the first of the conservatives who offered his name up as a challenger three days before the election. "I've already talked to him and I just said, 'Congratulations, I look forward to working with you to make this the best Congress they've ever seen' and that's my goal." Yoho, who voted for himself, received two votes total. Other lawmakers who received votes include Reps. Daniel Webster (R-FL) with 12, Jim Jordan (R-OH) with 2, Louie Gohmert (R-TX) with 3, Majority Leader Kevin McCarthy (R-CA) and Sens. Rand Paul (R-KY) and Jeff Sessions (R-AL). That's a total of 25 GOP votes against Boehner, more than double the last failed coup effort but still significantly fewer than needed to force a second ballot. Whether Boehner and the rest of House leadership will move against the group is unclear. "It obviously doesn't endear those people to the speaker and the leadership. I don't know if it will take them off the Christmas Card list, but it may not help," said Rep. Randy Neugebauer, a conservative member who voted for Boehner. "I have no idea. John Boehner's always been a live and let live kind of guy," said a key Boehner ally who spoke on the condition of anonymity, adding, "In the past they have not had any repercussions, so we'll see if they do. It'll be interesting." But in Boehner's circle, there was palpable anger. "They complain about the Speaker being ineffective, well every step of the way they try to undermine his effectiveness," said Rep. Charlie Dent (R-PA), leader of the moderate Tuesday Group caucus. Dent added that the Right's effort to defeat Boehner "was really not a serious or credible challenge. This was simply a publicity stunt." "If I was someone who actually ran for speaker and got one or two votes, it'd be kind of embarrassing," said Rep. Devin Nunes (R-CA), a Boehner friend. Rep. Steve Stivers, a fellow Ohio Republican who is close to Boehner, mocked the challengers for voting for themselves, a break with House tradition. "If you're going to break tradition, win!" he said. Rep. Tim Huelskamp (R-KS) said he is already facing consequences for his decision to vote against Boehner after previously pledging to vote for the speaker. Huelskamp alleged that after he tweeted he would vote against Boehner Tuesday morning he received a call from a chairman of a committee under which he was hoping to attain a subcommittee chairmanship. The chairman told him he was no longer in contention for the post. "An hour after I announced, when I tweeted out, an hour later he called me and says, 'I want to let you know we worked really hard but leadership team won't let it happen.'" Huelskamp declined to specify the chairman called him or which subcommittee chairmanship he was in contention for. Former-Rep. Tom Davis, who was on the floor during the vote, said punishing the rebels could backfire. "The speaker's gotta make that decision because you need 'em on other votes. It's a tough call in terms of how you handle this thing. Some are incorrigible, some, you're going to need them on other votes. Some I expect, will never be there on any votes," Davis said. Rep. Walter Jones (R-NC), who voted for Webster, said the effort will have a positive impact despite having failed. "I'm just grateful we came as close as we did. We wanted to send a message: the American people are very upset by this leadership. I mean I have not had this many phone calls since the shutdown of the government. It is just unbelievable." Jones said, recalling a phone call he received from a Massachusetts resident this morning requesting he not vote for Boehner," Jones said. Rep. Matt Salmon (R-AZ), who sat silently in his seat during the first time his name was called only to vote for Boehner when it was called a second time, said the episode could help send a message. "I think that it's not a bad message that we sent. I think that sending a message that there is a different line of thinking within the conference keeps everybody on their toes and that's healthy. I think one of the reasons that Republicans are able to garner as much support as we do nationally is because we don't march in lockstep. We aren't a bunch of mindless lemmings that follow just because somebody says so," Salmon said. Explaining his decision to initially abstain from voting, Salmon said, "It was clear to me that there was not going to be another speaker and so my thought was — for the sake of unity it was probably the best course of action," he said, later adding: "Let's just say I had a real internal struggle on my vote today." Rep. Mo Brooks (R-AL), a fierce immigration hawk and critic of Boehner's who voted for the speaker on the floor, said he wanted to avoid the chaos of a deadlocked vote, which has not occurred since 1923. "I voted for John Boehner because I believe it was the best of the available options. To not have done so would have resulted in days, weeks or months — nobody knows for sure how long it would have taken — before 218 of us could have agreed on a speaker of the house," Brooks said. Underscoring the last-minute nature of the contest, Rep. John Fleming (R-LA), who voted for Boehner, said it was only this morning that he received his first appeals for support both from Boehner's camp and the dissidents. "If we're going to change leadership, we need to do it in a more focused and organized way. I wasn't happy with the process. I don't think we should make a change on the fly like this on the last day," Fleming said, explaining his vote."
http://www.breitbart.com/big-government/2015/01/06/anti-boehner-voters-wonder-whats-next-after-failed-speaker-coup/
Weber, Backing Gohmert Over Boehner, Says 'Retaliation' Has Begun (Updated)
"The 114th Congress is barely underway, but Randy Weber, R-Texas, says he's already paying a price for making known his intentions to vote against another term in leadership for Speaker John A. Boehner. Weber, who backed the long-shot speakership bid of fellow Texan Rep. Louie Gohmert over Boehner, has been removed as the lead sponsor of a nuclear energy bill expected to brought to the floor in the 114th. During a small meeting Tuesday of about 10 members of the Texas delegation to discuss the speaker's race,  Science, Space and Technology Chairman Lamar Smith, R-Texas, told Weber the speaker's office had called and said Weber could not be the sponsor of that legislation, Weber told CQ Roll Call before the speaker vote this afternoon. "You know, I've already been retaliated against. I've been taken off of a bill," Weber said. "The retaliation begins." The speaker's office denied that Weber had been targeted. "That is not true," Boehner spokesman Michael Steel told CQ Roll Call when informed of the story. "The speaker did not make such a call." Steel also said no one from the speaker's office had made such a call. Technically, Weber wasn't taken off as sponsor, as the bill hasn't been filed yet. Leadership often gets to determine who sponsors which bills — and it's not uncommon for the speaker to exert some influence over who is sponsoring legislation. But the complaint makes clear that the mini-revolt against Boehner, even though it ultimately failed, could have real consequences for the members involved. After the final vote, Rep. Tim Huelskamp, R-Kan., who had made it known earlier that he was going to vote against Boehner, too, said that he believed he had been passed up for a subcommittee chairmanship because he wasn't backing the speaker. "The [full committee] chairman says, 'you're doing a good job in this particular area, we want you to, I'm gonna fight for that,'" Huelskamp, who voted for Rep. Daniel Webster, R-Fla., told a small group of reporters off the chamber floor, declining to name the panel in question. Yet after he posted an inflammatory tweet, Huelskamp said, he got a call from the chairman of the committee with the bad news: Leadership had said no. Huelskamp caveated, however, that the chairman did not say there was any punishment intended."
http://blogs.rollcall.com/218/retaliation-weber-boehner-speaker-race/?pos=fbbtn
House Republican slams anti-Boehner movement hard. Like, really hard.
"The last time there was a speaker vote, Rep. Mick Mulvaney (R-S.C.) didn't vote for John A. Boehner, protesting against the Ohio Republican by voting for no one. On Tuesday, he did vote for Boehner. And he had some not-so-nice things to say about the movement to try to defeat the top Republican. Below is his full statement, which is remarkably blunt and the kind of thing that is rarely seen from a member of Congress. (Seriously, it's worth reading the whole thing.)
"There was an attempt to oust John Boehner as Speaker of the House today. I didn't participate in it. That may make some people back home angry. I understand that, but I've got some experience with coup attempts against the Speaker, and what I learned two years ago factored heavily in my decision today not to join the mutiny. First, I learned two years ago that people lie about how they are going to vote. And you cannot go into this kind of fight with people you do not trust. We walked onto the floor two years ago with signed pledges – handwritten promises – from more than enough people to deny Boehner his job. But when it came time to vote, almost half of those people changed their minds – including some of those who voted against Boehner today. Fool me once, shame on you… Today was even worse: there were never enough votes to oust Boehner to begin with. On top of that, some people who had publicly said in the past that they wouldn't vote for Boehner did just that. This was an effort driven as much by talk radio as by a thoughtful and principled effort to make a change. It was poorly considered and poorly executed, and I learned first-hand that is no way to fight a battle. This coup today was bound to fail. And in fact, it failed worse than I expected, falling 11 votes short of deposing the Speaker. At least two years ago we only failed by six. I also learned that the Floor of the House is the wrong place to have this battle. The hard truth is that we had an election for Speaker in November – just among Republicans. THAT was the time to fight. But not a single person ran against Boehner. Not one. If they had, we could've had a secret ballot to find out what the true level of opposition to John Boehner was. In fact, we could've done that as late as Monday night, on a vote of "no confidence" in the Speaker. But that didn't happen…and at least one of the supposed challengers to Boehner today didn't even go to the meeting last night. That told me a lot. Some people wrote me encouraging me to vote for Louie Gohmert. I like Louie, but let's be clear: Louie Gohmert was – is – never ever going to be Speaker of the House. I respect his passion, but he isn't a credible candidate. That was proved today by the fact that he got three votes, despite all the national media attention he managed to grab. My colleague who got the most anti-Boehner votes was Daniel Webster of Florida who got 12 votes. I like Daniel. He is a nice guy, and a good thinker…but his lifetime Heritage Action score is 60% (by comparison, mine is 91%). And this was supposed to be the savior of the conservative movement? Would the House really have been more conservative if he had won? The truth is, there was no conservative who could beat John Boehner. Period. People can ignore that, or they can wish it away, but that is reality. Some people tried to argue that voting against Boehner would give conservatives leverage, or somehow force him to lead in a more conservative fashion, even if the coup attempt failed. All I can say to that is that the exact opposite happened two years ago: conservatives were marginalized, and Boehner was even freer to work with moderates and Democrats. My guess is that the exact same thing will happen again now. And I fail to see how that helps anything that conservatives know needs to be done in Washington. I understand people's frustration and anger over what is happening in Washington. And I also acknowledge that John Boehner may be partly to blame. But this was a fool's errand. I am all for fighting, but I am more interested in fighting and winning than I am fighting an unwinnable battle. Finally, the most troubling accusation I have heard regarding the Boehner vote is that I have "sold out" my conservative principles. All I can say is this: take a look at my voting record. It is one of the most conservative in Congress. And I was joined today by the likes of Jim Jordan, Raul Labrador, Trey Gowdy, Mark Sanford, Trent Franks, Tom McClintock, Matt Salmon, Tom Price, Sam Johnson, and Jeb Hensarling. If I "sold out" then I did so joined by some of the most tried and tested conservative voices in Washington."
http://www.washingtonpost.com/blogs/post-politics/wp/2015/01/06/house-republican-slams-anti-boehner-movement-hard-like-really-hard/
Republican Congressman, Blaine Leutkemeyer is the latest to attack the Tea Party (prior to vote)
"It appears as if the Republican Party has developed a practice of deflecting criticism by casting blame at the Tea Party. Now, Missouri's 3rd District Congressman, Blaine Leutkemeyer, is taking fire for attacking the Tea Party and accusing the them of "undermining" the Republican agenda. On a St. Louis, conservative, talk radio station, KFTK 97.1 FM , Leutkemeyer specifically accused the Tea Party groups, Heritage Action, Freedomworks and Club for Growth of working in opposition of conservative values and of being liberal organizations whose only interest is to raise money for themselves. During a press conference in December, the Speaker of the House, John Boehner took a stab at Tea Party groups and various members have followed suit. Congressman Blaine Leutkemeyer rallied to Speaker, John Boehner's defense for his comments attacking the Tea Party in his radio interviews with Randy Tobler. Leutkemeyer specifically targeted Heritage Action as being a non-conservative organization and outlined that they were thrown out of the Republican Conservative Study Group because they were seen as undermining its members, and acting in opposition to the caucus agenda. Leutkemeyer went on to say Heritage Action is actually a liberal organization in conservative clothes. In an interview, with Randy Tobler, on January 4, 2014, Leutkemeyer cited Democrat, Nancy Pelosi, scored a 70% rating on what he, and his staff, considered the most important 20 bills of last year's session, and 100% on the top 10 bills. He failed to cite specific bills in the interview, or if the bills were also Heritage Action identified bills. On the Heritage Action Scorecard website, Pelosi actually scored a 16%, which is also equal to the House Democrat average. Leutkemeyer scored 63%, two percentage points below the House Republican average, and he is also the lowest ranking Missouri House Republican, according to the HA scorecard. Heritage Action calculates scores by awarding percentage points to members who vote for and/or co-sponsor bills. Voting against and not co-sponsoring does not negate percentage points in the calculation."
http://www.examiner.com/article/republican-congressman-blaine-leutkemeyer-is-the-latest-to-attack-the-tea-party
Labrador: I led effort to oust Boehner in '13
http://thehill.com/homenews/house/228719-labrador-i-led-effort-to-oust-boehner-in-2013
CNN's Jake Tapper: "Hell No Caucus" Will "Probably" Not Be Able To Get 29 Needed Votes Against Boehner
http://www.realclearpolitics.com/video/2015/01/06/cnns_jake_tapper_hell_no_caucus_will_probably_not_be_able_to_get_29_need_votes_against_boehner.html
The Prisoner of Capitol Hill
Can John Boehner save House Republicans from themselves?
http://www.politico.com/magazine/story/2015/01/john-boehner-profile-113874.html#ixzz3O5TluTWi
Glenn Beck Unloads on GOP Rep. for Voting for John Boehner in Fiery Radio Interview
"Glenn Beck on Tuesday tore into Congressman Chris Stewart (R-Utah) over his decision to vote for John Boehner as speaker of the House, saying he believes Stewart — who has been his friend for years — is losing his soul. Beck asked the congressman whether it was Boehner's decision to fund Obamacare, his support of the CRomnibus bill, or his decision to continually delay any action in opposing President Barack Obama's agenda that garnered his support. Stewart said the allegations against Boehner aren't true, and continued: "I think in the time we have here, we can't go back and review the last two, or four, or six years of votes you may or may not agree with him on. But the bottom line is this: I think we should be celebrating today, and it's discouraging to me that instead this has become such a divisive day. We had a great election in November. … For the first time we've got a united front where we can oppose President Obama." "We have a united Congress, and they're giving the green light to the president on amnesty," Beck said. "They're giving a green light on the CRominbus — that's a trillion dollars, Chris!" Beck reversed and analogized the situation, asking Stewart what he would do if he found Beck in a brothel, insisting that he wasn't doing anything wrong and was just friends with all the women. Stewart laughed. "Well, it depends, Glenn. How attractive are the young ladies in the brothel, right?"
http://www.theblaze.com/stories/2015/01/06/glenn-beck-unloads-on-gop-rep-for-voting-for-john-boehner-in-fiery-radio-interview/
Glenn confronts GOP congressman: 'You're losing your soul'
http://www.glennbeck.com/2015/01/06/beck-confronts-gop-congressman-youre-losing-your-soul/
WATCH: BIDEN SUPERCUT — KISSING KIDS, DROPPING ONE-LINERS, MISNAMING SENATORS
"Tuesday, Vice President Joe Biden was in very good spirits as he held the ceremonial swearing-in ceremony with newly-elected and re-elected senators. The vice president had some awkward kisses with various child family members. He joked with Sen. Lindsey Graham (R-SC) that he didn't want to swear him in and then grabbed a young lady from Graham's campaign team to stand next to him and said 'I may be Irish, but I'm not stupid'. He borrowed Sen. Cory Gardner's (R-CO) cell phone to call the senator's grandmother.  He also said 'I like kids better than people' and then mistakenly called Sen. Joni Ernst (R-IA) 'Gail,' her husband's name."
http://www.breitbart.com/video/2015/01/06/watch-biden-supercut-kissing-kids-dropping-one-liners-misnaming-senators/
Jeb Bush creates PAC for funding
http://www.dispatch.com/content/stories/national_world/2015/01/06/jeb-bush-creates-pac-for-funding.html
Chris Matthews: Tea Party Republicans 'Aren't That Different' From David Duke [VIDEO]
"MSNBC host Chris Matthews said Tuesday that he believes "Tea Party types" like Republican Reps. Louie Gohmert and Ted Yoho "aren't that different" from David Duke. "Well, how do you think Louie Gohmert feels towards David Duke? How do we know?" asked Matthews. "What do you think of Yoho and that crowd? These guys believe the president is an illegal immigrant from Africa, because they can't stand the fact that he's an African-American president." "So they're not that far from the crowd their accusing Scalise of dealing with, that group," Matthews continued. "Not the Republicans, that group of Tea Party types."
http://dailycaller.com/2015/01/06/chris-matthews-tea-party-republicans-arent-that-different-from-david-duke-video/