News Briefing for Wednesday, December 31, 2014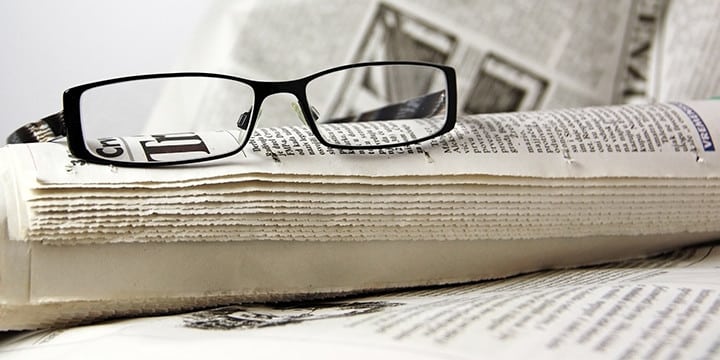 HEALTHCARE:
Cost of Healthcare.gov Exceeds $2.2B After Latest Contract Award
"With the announcement Monday of a five-year, $563 million contract award to Accenture, the Healthcare.gov contractor that rescued the Obamacare marketplace after 2013's disastrous launch, the total cost of the site will well exceed $2.2 billion. The new award is on top of the $1.7 billion in contracts reported by the inspector general (OIG) of the Department of Health and Human Services (HHS) in August. Accenture was first hired in January after HHS replaced CGI Federal, the original contractor. Accenture reported the new award on its website, noting that not only will the company maintain current services, but is expanding its work to include the small business health plans marketplace (SHOP), and will also assist those state-based exchanges that have decided to transition to the federal site: "As the 2014 enrollment period closed successfully with Accenture's support, work began to prepare for the 2015 enrollment. Accenture focused on simplifying the process for issuers to update plans, and implemented tools and processes to expedite the resolution of citizen inquiries.  At the same time, Accenture worked with CMS to find new ways to streamline and improve the customer experience. CMS later expanded Accenture's scope of work to include enhancements and additional functionality of the FFM, the SHOP and state-based exchange transitions.  All of these efforts helped create a successful launch of the 2015 Open Enrollment season that continues through February 15, 2015." Although the transition from CGI Federal to Accenture appears to have been successful, the government is still struggling with other aspects of the marketplace. Although Hewlett-Packard was selected to replace Verizon (Terremark) in June 2013 as the host for Healthcare.gov, Verizon was awarded an emergency contract just four weeks before the current open enrollment period began, extending its contract into 2015. The new Hewlett-Packard system is acting only as backup system and a "development environment" for the current open enrollment period."
http://www.weeklystandard.com/blogs/cost-healthcaregov-exceeds-22b-after-latest-contract-award_822554.html#
Accenture wins $563M contract to continue with HealthCare.gov
"Accenture has won a new five-year, $563 million contract to continue its work on the HealthCare.gov federal insurance exchange website, the consulting and technology firm said Monday. Under its existing contract, Accenture had deployed more than 500 workers to help rehab the formerly troubled website for the current open-enrollment season. The website appears to be working much better during the current enrollment than it did early in the last sign-up period. Site improvements, including a more consumer-friendly shopping experience, have translated into 2.5 million enrollees through Dec. 15. The CMS had previously said it would award a new contract for the site in February 2015. Accenture's current contract was scheduled to expire in January 2015…"
http://www.modernhealthcare.com/article/20141229/NEWS/312299946
Affordable Care Act penalty: Roseburg nonprofit says it can't afford insurance, plans to pay fine
"The irony is not lost on Susan Jeremiah. Her longtime employer, a Roseburg-based nonprofit organization that provides health care, says it can't afford to provide health care insurance for its own staff and is making plans to pay a hefty federal fine. Jeremiah is director of human resources at Adapt, which offers drug and alcohol treatment in three Southern Oregon counties: Douglas, Coos and Jackson. Adapt is a preferred provider for several major insurance companies in the region and also bills the Oregon Health Plan for outpatient and residential services provided to low-income clients with addictions. Yet Adapt anticipates getting socked with a $2,000 per employee penalty for failing to offer benefits by Jan. 1, 2015, as required by the Affordable Care Act. The requirement applies to all employers, public and private, that have 100 or more full-time equivalent employees. Jeremiah wouldn't disclose the amount budgeted, but with 183 employees, the figure is likely in the range of $250,000 or more. (Though many of those 183 workers are part-time, the federal health care law requires that anyone working at least 30 hours a week be counted as a full-time employee.) Even so, a six-figure fine might be less costly than compliance. Jeremiah said the company had been spending upwards of $1 million a year on health insurance before it decided to take the money and pay a monthly health benefit in the form of salary so employees could buy their own insurance. For years, Adapt provided full family coverage that included paying for workers' monthly premiums, Jeremiah said. But she and other program managers watched uneasily as annual double-digit increases drove up the cost of insurance. "We finally got to a place where we were looking at a $3,000 deductible and a higher co-pay," Jeremiah said. "We had an employee benefits committee put things out for a vote: Would you rather have us pay for it and reduce benefits or would you rather pay part of it and be able to keep a lower deductible?" Employees voted to pay 20 percent of the monthly premiums, and that stemmed the tide for a while, she said. A couple years later, Adapt was looking at a 40 percent annual increase and then another 50 percent the following year, driven partly by its claims experience. That's when the agency found it would cost less money to pay employees a little more each month – about $500 on average — so they could buy their own policies through a state medical insurance pool. "Two years after that, the Affordable Care Act came into being," Jeremiah said. "Each year, we look at it and ask if we should continue (with the stipend) or get back into the market." With noncompliance penalties looming ahead in 2015, does Jeremiah see the federal health care law as a blessing or a burden? "That's a really tough question," she said. "I certainly have a heart for the people that need insurance. Absolutely, it's a necessity for the clients we serve. "Because our employees are able to buy insurance, I don't see it as a burden. But it's an extra expense we would like to put into client services. The more money we have for client services is always better. "That's the hard part about it. If we have to pay a fine, it has to come from somewhere."
http://www.oregonlive.com/business/index.ssf/2014/12/affordable_care_act_penalty_so.html
Some businesses use part-time to meet health law
"Many businesses in low-wage industries have hired more part-time workers and cut the hours of full-timers recently to soften the impact of new health law requirements that take effect Thursday, some consultants say. The strategies have had only a modest impact on job growth, which has accelerated substantially this year, but could take a somewhat bigger toll next year as firms gear up for an expanded health care mandate in 2016. A majority of small businesses say the Affordable Care Act already has hurt their profits, forcing them to reduce or postpone investment, withhold raises or trim other types of benefits, according to a new survey by the top small-business trade group. Under the health care law, businesses that employ at least 100 full-time workers — or full-time equivalents, including part-time workers — must offer health benefits to at least 70% of those working at least 30 hours a week by Thursday, or pay a penalty. By Jan. 1, 2016, those companies must provide insurance to 95% of their workers, and firms with 50 to 99 employees must offer coverage as well. The health coverage mandate for individuals took effect last January, but the Obama administration pushed back the effective date for businesses in 2013. Ninety-four percent of businesses with at least 100 workers and 55% of all firms already offer health benefits to at least some employees, according to Kaiser Family Foundation and the Health Research and Educational Trust. Still, some firms are taking steps to avoid the mandate. Businesses in low-wage sectors, such as restaurants, retail and warehousing, are feeling bigger effects because health insurance represents an outsize share of their total employee costs, says Rob Wilson, head of Employco, a human resources outsourcing firm. Many of those with just fewer than 100 staffers have hired more part-timers in recent months, while those with at least 100 are reducing the hours of existing employees, he says. Michelle Neblett, senior director of labor and workforce policy for the National Restaurant Association, says many restaurants are being more cautious about boosting the workweek of part-timers to 30 hours or more, doling out such increases to reward top performers. Those strategies have not had a noticeable impact on the labor market. Monthly job growth has averaged 240,000 this year, up from 194,000 in 2013. And full-time employment has increased at about twice the rate of part-time payrolls, Labor Department figures show. Still, the number of part-time workers who say they'd prefer full-time jobs has remained stubbornly high. That can at least partly be traced to the inclination of the restaurant, retail and hotel industries to hire more part-time workers to sidestep the ACA mandate, Royal Bank of Scotland wrote in a recent report."
http://www.usatoday.com/story/money/business/2014/12/30/health-law-impact/21067751/
Tax dollars at work: 87% of new Obamacare users given federal aid
"Some 87 percent of people who just signed up for Obamacare are getting financial assistance to lower their premiums, according to the Department of Health and Human Services. That is a jump from 80 percent during the last open enrollment period. The department did not say how much it was offering to new Obamcare enrollees or what the total bill to taxpayers would be. From HHS: "A report released by the Department of Health and Human Services today provides the first detailed analysis of enrollment in the Marketplaces for the first month of the 2015 open enrollment period. About 87 percent of people who selected health insurance plans through HealthCare.gov for coverage beginning Jan. 1, 2015 were determined eligible for financial assistance to lower their monthly premiums, compared to 80 percent of enrollees who selected plans over a similar period last year. In addition, more than 4 million people in both the state and federal Marketplaces signed up for the first time or reenrolled in coverage for 2015 during the first month of open enrollment. That includes more than 3.4 million people who selected a plan in the 37 states that are using the HealthCare.gov platform for 2015, and more than 600,000 consumers who selected plans in the 14 states that are operating their own Marketplace platform for 2015. Today's report includes data through December 15 for the 37 states using the HealthCare.gov platform, and through December 13 for 12 states and the District of Columbia that are using their own Marketplace platforms. Data for California are through December 14. Data for automatic reenrollments are not yet available in the vast majority of states, so today's report does not fully capture the number of people who selected plans leading up to the deadline for Jan. 1, 2015 coverage. In particular, the automatic reenrollment process for the 37 states using the HealthCare.gov platform began on December 16 and was completed for the vast majority of consumers on December 18. HHS also released a Weekly Enrollment Snapshot that captures more recent enrollment activity in the 37 states using the HealthCare.gov platform. The Weekly Snapshot shows that from November 15 to December 26, nearly 6.5 million consumers selected a plan or were automatically reenrolled. "We're pleased that nationwide, millions of people signed up for Marketplace coverage starting January 1. The vast majority were able to lower their costs even further by getting tax credits, making a difference in the bottom lines of so many families," HHS Secretary Sylvia M. Burwell said. "Interest in the Marketplace has been strong during the first month of open enrollment. We still have a ways to go and a lot of work to do before February 15, but this is an encouraging start." Detailed findings for HealthCare.gov states through December 15:
–More than 3.4 million people selected a plan through December 15 in the 37 states that are using the HealthCare.gov platform for 2015, including Oregon and Nevada. Of those:
–87 percent selected a plan with financial assistance compared to 80 percent in the early months of the first open enrollment period.
–33 percent were under 35 years of age compared to 29 percent in the early months of the first open enrollment period.
–Nearly 1 million consumers selected a plan in the three days leading up to December 15. That is almost one third (28 percent) of total plan selections from November 15 through December 15.
–Of the 3.4 million plan selections, 48 percent (1.6 million) reenrolled in a Marketplace plan and 52 percent (1.8 million) signed up for the first time.
The most recent Weekly Enrollment Snapshot with data available through December 26 can be found here. Detailed findings for the 14 states using state based Marketplace enrollment platforms: More than 600,000 consumers selected plans in the 14 states that are operating their own Marketplace platform for 2015."
http://www.washingtonexaminer.com/tax-dollars-at-work-87-of-new-obamacare-users-given-federal-aid/article/2557993?custom_click=rss
Vast majority of ObamaCare customers qualify for subsidies
"Nearly 90 percent of people who bought health insurance in the second year of ObamaCare qualify for government help to pay their premiums, federal health officials announced Tuesday. The new figure, which was released Tuesday by the Department of Health and Human Services (HHS), signals success for the government's extensive push to promote financial assistance for millions who remained uninsured after ObamaCare's first year. In the government's most comprehensive report yet on federal and state exchanges, HHS also announced that at least at least 4 million people signed up for healthcare for the first time since open enrollment began Nov. 15. At least 6.5 million people bought healthcare in state and federal marketplaces in the first month of the new signup period, which HHS called an "encouraging start." Out of that tally, 600,000 signups came from the 12 states running their own exchanges. The 6.5 million enrollment figure, which is nearly the same as the federal enrollment tally reported last week, is likely far less than the actual tally. The report only includes state signups through Dec. 13 and federal sign-ups through Dec. 15. Two of the biggest states, California and New York, only reported new sign-ups, and seven states did not report customers who were auto-enrolled in plans. Several states, such as Minnesota, also extended deadlines for coverage in the new year, which HHS says prevented officials from calculating total enrollment. An analysis of state data by The Hill last week found that 1.1 million people had signed up in 11 states. A widely touted ObamaCare blog, run by statistician Charles Gaba, puts the national total at about 7.2 million. HHS Secretary Sylvia Burwell touted the higher percentage of customers who qualify for financial assistance, which she said would make "a difference in the bottom lines of so many families." The department compares this year's figure to the same period last year, when 80 percent of people were deemed eligible for subsidies. The figures are tough to compare, however, because the government's dysfunctional HealthCare.gov portal prevented so many customers from buying coverage last fall. Most sign-ups took place in the spring. In a different report, which includes federal data through Dec. 26, HHS announced that 6.5 million people have bought coverage through the marketplace and 8.1 million people have submitted applications. "Even with the holiday, consumers still found the time to shop, start applications and learn about their options," Burwell wrote in a statement. The figures include millions of people who were auto-enrolled in their same plans, HHS said. About 60 percent of customers using the federal exchange were auto-enrolled, which means a majority of customers disregarded advice from HHS to shop around for cheaper plans."
http://thehill.com/policy/healthcare/228257-vast-majority-of-obamacare-customers-qualify-for-subsidies
More PPACA exchange users get premium subsidies
"The U.S. Department of Health and Human Services (HHS) says at least 4 million people are set to have private exchange plan coverage in place Jan. 1, 2015. At the 37 HHS-run exchange, about 87 percent have qualified for Patient Protection and Affordable Care Act (PPACA) premium subsidy tax credits. In 2014, only about 80 percent of all enrollees have qualified for tax credits. The percentage of early enrollees qualifying for tax credits ranges from less than 80 percent in Arizona, New Mexico, Oregon and Pennsylvania, to more than 90 percent in Alabama, Alaska, Florida, Louisiana, Mississippi and North Carolina. The second annual open enrollment period started Nov. 15 and is set to end Feb. 15. Consumers in most states had to choose plans by Dec. 15 to have coverage in place by the beginning of January. About 3.4 million of those people will have qualified health plan (QHP) coverage purchased from one of the HHS exchanges, and at least 633,000 will have QHP coverage purchased from one of the state-based exchanges. The PPACA exchanges appear to have taken in some kind of QHP selection information for 7.1 million. Some of those people may have coverage that will start Jan. 1, but some may have coverage that will start Feb. 1. HHS says the plan selection figures from the state-based exchanges are incomplete, and hard to compare with the HHS exchange figures. HHS, for example, has reported that about 40 percent of the HHS exchange QHP users who are renewing their coverage actively shopped for coverage through the exchange system. Some state-based exchanges are not breaking out automatic renewals from active renewals, or have not yet provided renewal data. California, for example, is in the process of renewing coverage for 1.1 million people, and enrollees who take no action will automatically have coverage in place Jan. 1. But the official HHS figures for California show that California had QHP selection information for only 118,770 people by Dec. 15. The District of Columbia's DC Health Link exchange covers thousands of members of Congress and congressional aides, but HHS is showing that exchange had official plan selection information for only 2,069 people by Dec. 15. The only new state-based exchange, in Idaho, had QHP selection information for 73,726 people. Florida has been the best market for QHP coverage. The HHS-run exchange there had plan selection information for 673,255 people by Dec. 15. Texas ranked second, with 379,525 plan selectors. Hawaii has the smallest exchange program, with only 1,903 official plan selectors."
http://www.lifehealthpro.com/2014/12/30/more-ppaca-exchange-users-get-premium-subsidies
At least 7.1M signed up for 2015 Obamacare plans so far
"At least 7.1 million people so far have enrolled in 2015 health plans through Obamacare's insurance marketplaces, according to a pair of federal reports issued Tuesday. As of Dec. 26, 6.5 million people signed up for coverage in federally run exchanges — that includes new enrollments, people actively re-enrolling and existing customers who allowed their coverage to automatically renew, according to the Department of Health and Human Services' weekly enrollment update. A second HHS report, which provides the most comprehensive look at the new enrollment period so far, found that 633,000 people selected coverage in the 14 states running their own health insurance marketplaces as of Dec. 15. That's in addition to those who signed up through the federal exchanges, for a total of roughly 7.1 million. However, HHS said most states haven't reported complete information about the number of re-enrollments, meaning the actual enrollment count is likely higher. About 3.4 million people had actively selected an exchange plan in the 37 states relying on HealthCare.gov enrollment platform as of Dec. 15, the federal deadline to sign up for coverage starting Jan. 1. About 87 percent of those people qualified for premiums subsides, and about 52 percent were purchasing coverage through the federal-run marketplaces for the first time this year. The remaining 48 percent were returning customers who either selected a new plan or actively re-enrolled in existing coverage. By comparison, just 106,000 people had selected exchange health plans in the first month of enrollment last year, when severe technology flaws threatened the launch of the law's coverage expansion. This current enrollment period has run much more smoothly, though some customers are still experiencing problems on a smaller scale. HHS has been providing weekly enrollment snapshots over the past month, but Tuesday's monthly report provided the most detailed breakdown to date of who's signing up for exchange coverage in the second year of the Affordable Care Act's coverage expansion, with another major Supreme Court decision on the health-care law looming in 2015. Of the 3.4 million people selecting health plans through the federal enrollment Web site, 24 percent were between 18 and 34 years old, while 30 percent were between 55 and 64 years old. The young adult enrollment rate was up just slightly from 23 percent compared to the first three months of last year's enrollment season, HHS said."
http://www.washingtonpost.com/blogs/wonkblog/wp/2014/12/30/at-least-7-1m-signed-up-for-2015-obamacare-plans-so-far/
U.S. health agency says nearly 6.5 million people in HealthCare.gov plans
"Nearly 6.5 million people either selected or were enrolled in a new individual insurance plan for 2015 on the HealthCare.gov website through Dec. 26, the U.S. government health agency said on Tuesday. HealthCare.gov sells plans for 37 states while the remaining states sell individual insurance on their own online exchanges and have tallied the data. These states have enrolled more than 600,000 people, the government agency said, providing a first look at enrollment nationwide but one that still lacked reenrollment numbers for many states. California and New York have had 161,752 new enrollees but did not provide data on any reenrollments, the U.S. Department of Health and Human Services said. Another seven states reported that 153,011 people had selected a plan or actively reenrolled, but did not provide figures for automatically reenrolled consumers. The exchanges, which were created under the national healthcare reform law, began selling coverage for 2014 last year. Enrollment for 2015 opened on Nov. 1 and runs through Feb. 15. HealthCare.gov earlier this month automatically reenrolled consumers who had not actively chosen a new plan for next year."
http://townhall.com/news/politics-elections/2014/12/30/us-health-agency-says-nearly-65-million-people-in-healthcaregov-plans-n1937078
Report: 4 Million Actively Enroll in Health Plans
"The first 50-state report on the latest sign-up season under President Barack Obama's health care law shows that more than 4 million people selected plans for the first time or re-enrolled in what the administration called "an encouraging start." More than 3.4 million people enrolled using HealthCare.gov as of Dec. 15, and more than 600,000 people selected plans in the state-run marketplaces, according to a Department of Health and Human Services report released Tuesday. The figures are generally up-to-date through Dec. 13. About half of those enrolling are first-timers and half are returning customers, suggesting there are about 2 million Americans new to the program… The report includes figures for 14 state marketplaces including Washington, D.C., and the 37 states using HealthCare.gov. It doesn't include people who are being automatically re-enrolled in health plans because that re-enrollment process happened on the federal marketplace from Dec. 16 through Dec. 18."
http://abcnews.go.com/Health/wireStory/report-million-actively-enroll-health-plans-27903250
4 million actively enroll in heath-care plans
http://www.cbsnews.com/news/4-million-actively-enroll-in-heath-care-plans/
A look at number of people enrolled in health plans for 2015
"More than 4 million people signed up for the first time or re-enrolled in health plans in the first month of the latest sign-up period under the Affordable Care Act, according to a report released Tuesday. A look at how many people in each state enrolled in a marketplace health plan for 2015:"
http://townhall.com/news/us/2014/12/31/a-look-at-number-of-people-enrolled-in-health-plans-for-2015-n1937351
Report prompts mixed view of health care sign-ups
"The first 50-state report on the latest sign-up season under President Barack Obama's health care law shows that more than 4 million people selected plans for the first time or re-enrolled. The administration called it "an encouraging start." More than 3.4 million people enrolled using HealthCare.gov as of Dec. 15, and more than 600,000 people selected plans in the state-run marketplaces, according to a Health and Human Services Department report released Tuesday. The figures are generally up to date through Dec. 13. About half of those enrolling are first-timers and half are returning customers, suggesting there are about 2 million Americans new to the program. The figures look good for the administration meeting its goal of 9.1 million customers signed up and paying premiums in 2015, independent experts said. But they predicted the program won't meet another target: the 13 million enrollments in 2015 forecast by the nonpartisan Congressional Budget Office. "It would take a massive surge in enrollment over the next six weeks" to reach 13 million, said Larry Levitt of the nonpartisan Kaiser Family Foundation. Other experts believe that for the program to be sustainable it would have to exceed the goal set by the administration. "I really think they need to get to 13 million this year to have a sustainable program, not this low-ball estimate that nobody takes seriously," said Washington-based health care consultant Robert Laszewski. "We don't know how many of these people are going to pay. And we don't know how many of the existing people are going to re-enroll." Young adults still aren't flocking to the program, which could increase costs down the road. About 24 percent of the enrollees are 18 to 34 years old, an age group needed to offset the costs of older, sicker enrollees and keep premiums from rising. That's about the same proportion of young people signing up in the first three months of last enrollment season. Laszewski and other independent experts say that should be closer to 40 percent to help keep premiums down. The report includes figures for 14 state marketplaces including Washington, D.C., and the 37 states using HealthCare.gov. It doesn't include people who are being automatically re-enrolled in health plans because that re-enrollment process happened on the federal marketplace Dec. 16-18. The numbers are significantly larger than during the first month of enrollment last year, when HealthCare.gov was plagued with technical problems. Then, the nationwide sign-up total after the first month was 106,000. This year, open enrollment runs through Feb. 15. People enrolling by that date will get coverage starting March 1. Current customers can still make plan changes through Feb. 15. "Interest in the Marketplace has been strong during the first month of open enrollment," Health and Human Services Secretary Sylvia M. Burwell said in a statement. "We still have a ways to go and a lot of work to do before Feb. 15, but this is an encouraging start." The administration noted that about 87 percent of people who selected health plans through HealthCare.gov will get financial assistance. The health care law provides taxpayer-subsidized private insurance to people who don't have access to coverage through their jobs."
http://townhall.com/news/politics-elections/2014/12/31/report-prompts-mixed-view-of-health-care-signups-n1937352
Florida leads nation in sign-ups for Obamacare with 670,000
"More than 670,000 Floridians have enrolled in health coverage under the Affordable Care Act. But around the nation, not enough young people and minorities are signing up, one observer says."
http://www.miamiherald.com/news/local/community/miami-dade/article5167824.html
100K uninsured in Pennsylvania sign on for Affordable Care Act
"Nearly 100,000 uninsured Pennsylvanians signed up for health coverage through the federal marketplace in the first month of open enrollment under the Affordable Care Act, exceeding the total during the first three months last year, the government said Tuesday. Including people who renewed coverage, more than 180,000 in the state enrolled through HealthCare.gov from Nov. 15 through Dec. 15, according to a Department of Health and Human Services report.
Both numbers eclipse the 81,320 sign-ups between Oct. 1 and Dec. 28, 2013 — a period of enrollment that was hampered for months by technical problems with the exchange.
"Pennsylvania is looking very comparable to last year," said Caroline Pearson, vice president at Avalere Health, a Washington, D.C. consulting firm. "It's tracking in line with the federal pattern."
http://triblive.com/business/headlines/7470557-74/million-coverage-dec#axzz3NS264zoK
Nearly 9,000 Delawareans choose Obamacare plans, feds say
http://www.delawareonline.com/story/news/local/2014/12/30/feds-nearly-delawareans-choose-obamacare-plans/21050967/
Obamacare update for New Jersey: 105K sign up during first month
"During the first month of enrollment for the second year of the Affordable Care Act, 105,000 people from New Jersey chose a health insurance plan through the federal marketplace, healthcare.gov, according to figures released today. However, more than half of those enrollments — 57 percent — came from people who had signed up for a policy last year and were renewing or switching policies. The remaining applicants were new to the website. Another 21,000 applicants were determined to be eligible to receive insurance through Medicaid."
http://www.nj.com/healthfit/index.ssf/2014/12/obamacare_update_for_new_jersey_105k_sign_up_during_first_month.html
More Oklahomans signing up for Obamacare
"Healthcare.gov is gaining popularity among Oklahomans, according to a report released Tuesday on enrollees who've signed up for coverage starting Jan. 1. As of Dec. 15, 55 percent of the Oklahomans who enrolled in health insurance plans on the state's federally run exchange are first-time customers, while 45 percent are repeat enrollees, according to the Department of Health and Human Services. The report shows 44,129 Oklahoma subscribers so far, but the agency says the actual total is likely tens of thousands higher already, with Dec. 16-18 automatic enrollments that followed the initial sign-up season. Last year, 69,221 Oklahomans signed up on the exchange; some 60,000 with private plans sold by Blue Cross Blue Shield of Oklahoma, which is automatically enrolling 2014 customers for 2015 if they didn't make plan changes by Dec. 15. "ID cards are already being generated to our members who have enrolled in and/or made changes to their existing coverage for a Jan. 1 effective date," Blue Cross spokeswoman Lauren Jones said. Members who are automatically re-enrolled won't receive new cards, she said. As the final deadline nears, Blue Cross Blue Shield of Oklahoma has added customer service staff and expanded its service hours to assist consumers in navigating the enrollment and renewal process, Jones said. David Thompson, vice president of health plan operations for GlobalHealth Inc., said "We are seeing steady growth in this segment of our membership and expect this to continue through the remaining months of open enrollment." Last year, about 1,500 Oklahomans bought individual policies on the exchange with GlobalHealth, which offers the most popular, and lowest-cost insurance plan — a health maintenance organization — among state employees."
http://newsok.com/more-oklahomans-signing-up-for-obamacare/article/5380452
250,000 in N.C. sign up for coverage through Obamacare
"In North Carolina, 44 percent – about 110,000 people – were new customers. The remainder, nearly 140,000 people, re-enrolled in existing coverage. Of the 249,784 North Carolinians who chose plans, 92 percent are eligible for financial assistance for their premiums. "We are really thrilled that many North Carolinians continue to check their affordable health care options in the marketplace," Sorien Schmidt, director of Get Covered NC, said in a statement. "It's exciting that nearly a quarter of a million have renewed or signed up for coverage."
http://www.fayobserver.com/news/local/in-n-c-sign-up-for-coverage-through-obamacare/article_7be08d93-d494-590d-a7c2-350bb41cd143.html
123K Michiganians enroll under Affordable Care Act
"About 53 percent of 123,208 people in Michigan who selected plans through the Health Insurance Marketplace did so for the first time, according to the U.S. Department of Health and Human Services. Another 47 percent enrolled for a second time. Those currently enrolled in a marketplace plan who didn't visit HealthCare.gov to re-enroll will be automatically continued in their current health plan or shifted to the most similar plan available. Nationwide, the split was about even between first-time enrollees and those who re-enrolled, according to federal statistics. About 89 percent of Michiganians who enrolled for health insurance were deemed eligible for financial aid to lower their monthly premiums, compared with 84 percent during a similar period last year, according to the government's report."
http://www.detroitnews.com/story/news/local/michigan/2014/12/30/affordable-care-act-michigan/21053741/
About 121,000 in Illinois sign up for plans through Affordable Care Act
"Of those 121,243 people, about half — 54 percent — were signing up for the first time; the rest were re-enrolling in a 2015 plan through the online health care marketplace established by the federal law, according to U.S. Department of Health and Human Services (HHS). Last year, just 61,100 residents in Illinois had signed up for insurance by the end of December.  In the six-month open enrollment period from Oct. 1, 2013 to March 31, 2014, a total of about 217,000 Illinois residents selected a plan that they would pay for.  An additional 500,000 were enrolled in Medicaid."
http://chicago.suntimes.com/news-chicago/7/71/246676/121000-illinois-sign-health-plans-affordable-care-act
Health care sign-ups in Maine start strong at 36,000
New enrollees alone in the first month total 14,091, which should help the state further reduce its number of uninsured, estimated at 145,000.
http://www.centralmaine.com/2014/12/30/more-than-36000-mainers-sign-up-for-affordable-care-act-coverage/
Kentucky's Obamacare 'Success' . . .
"doesn't include signing people up for private plans, according to the New York Times: "Relatively few people have signed up for private health plans offered through the state's new online marketplace, Kynect. People earning between 138 and 400 percent of the poverty level — between about $16,000 and $47,000 for a single person — can get subsidies to help with the cost. Even with that incentive, only about 76,000 Kentuckians signed up for these plans in 2014 and have renewed the coverage for next year. Since the enrollment period for 2015 began on Nov. 15, an additional 9,000 people have selected exchange plans. Before the new coverage options took effect, state officials estimated that some 340,000 uninsured Kentuckians could get private insurance through the exchange. David Elson signed up for private health insurance in February, but then decided he could not afford the $350 monthly premium for a plan that included his doctors. He never paid his bill and lost his coverage. His poor health got worse, and in October, he landed in the hospital with end-stage kidney disease. "The president gets up there and says, 'We've got to get affordable health care for our people,' " said Mr. Elson, 61. "It's not." Read the whole story, which includes some heartbreaking stories of people with serious health issues and financial problems."
http://www.nationalreview.com/corner/395512/kentuckys-obamacare-success-rich-lowry
Obamacare on track to exceed HHS coverage goal
"Obamacare enrollment may already have topped 9 million, data released Tuesday by the Department of Health and Human Services suggest, putting the administration on pace to surpass its coverage goal for 2015. According to the new report, about 6.5 million people were enrolled through HealthCare.gov as of Dec. 26. During the health care law's first sign-up period, the 37 states using the federal exchange accounted for two-thirds of enrollees. If the trend holds for the coming year — and the latest data from the states running their own exchanges for 2015 are not as complete as that for the federal website — more than 9.5 million people would have already signed up. The Obama administration has said its goal is to cover 9 million people, well below an independent projection of 13 million by the Congressional Budget Office. The new report doesn't show how many of the sign-ups so far have paid their initial premium, however. Based on the 2014 pattern, from 10 percent to 20 percent ultimately won't pay and so won't have an Obamacare plan in effect next year. HHS also released its first detailed report of who had signed up through the federal exchange by Dec. 15 — the deadline for coverage to start New Year's Day. That included 1.8 million new enrollees and 1.6 million people who renewed their coverage. In addition, 600,000 sign-ups were reported by the 13 states and the District of Columbia that are running their own exchanges. The two largest, New York and California, logged about 162,000 new consumers. The department said that 87 percent of those who signed up through the federal exchange website received premium subsidies, a higher percentage than during the same period last year. "We're pleased that nationwide, millions of people signed up for [Obamacare] coverage starting Jan. 1. The vast majority were able to lower their costs even further by getting tax credits, making a difference in the bottom lines of so many families," HHS Secretary Sylvia Mathews Burwell said in a statement. The data on who enrolled for plans that start Jan. 1 also don't include millions of people from both the federal and state exchanges who have been automatically re-enrolled — who weren't new customers or didn't actively renew their existing coverage. HHS estimated that only about 40 percent of people who had coverage for 2014 returned to the federal exchange to renew their coverage by Dec. 15. Given their experience with consumer behavior, insurers had indeed expected that a large number of people wouldn't return to the exchanges to shop for different options or a better deal, instead allowing the system to re-enroll them. Consumers who were automatically put in 2015 plans have until Feb. 15 to change the coverage. That's the last deadline for Obamacare's second enrollment period, and health policy experts predict a large surge of people making selections in the final days."
http://www.politico.com/story/2014/12/hhs-claims-18-million-new-enrollees-on-healthcaregov-113877.html
Obama Adviser Jonathan Gruber In 2009: Obamacare Will NOT Be Affordable
"President Obama's health care adviser Jonathan Gruber said that the Affordable Care Act would definitely not be affordable while he was writing the bill with the White House. As Gruber continues to withhold documents while he awaits a call-back for more testimony before the House Oversight and Government Reform Committee in the new year, more shocking information is coming to light detailing the deceptions that went into the writing of the health-care law. Gruber said that Obamacare had no cost controls in it and would not be affordable in an October 2009 policy brief, presented here exclusively by TheDC. At the time, Gruber had  already personally counseled Obama in the Oval Office and served on Obama's presidential transition team. Obama, meanwhile, told the American people that their premiums would go down dramatically. "The problem is it starts to go hand in hand with the mandate; you can't mandate insurance that's not affordable. This is going to be a major issue," Gruber admitted in an October 2, 2009 lecture, the transcript of which comprised the policy brief. "So what's different this time? Why are we closer than we've ever been before? Because there are no cost controls in these proposals. Because this bill's about coverage. Which is good! Why should we hold 48 million uninsured people hostage to the fact that we don't yet know how to control costs in a politically acceptable way? Let's get the people covered and then let's do cost control."
http://dailycaller.com/2014/12/30/obama-adviser-jonathan-gruber-in-2009-obamacare-will-not-be-affordable/
Obamacare adds challenges to IRS watchdog
"Obamacare's tax law adjustments created new hurdles for the Internal Revenue Service and its watchdog, such as identifying nearly $120 million of related discrepancies, according to a report. "One of the most critical challenges currently confronting the IRS is the implementation of the [Affordable Care Act], which represents the largest set of tax law changes in more than 20 years," said Treasury Inspector General for Tax Administration J. Russell George in a report released this month. TIGTA's $1.8 million budget increase in 2015, according to a spokesman, was at least partly due to the additional responsibilities. One addition, called the medical device excise tax, requires manufacturers, producers and importers to collect taxes on medical devices for the IRS and began Jan. 1, 2013. Within the first six months, TIGTA identified about $117.8 million of unpaid medical device taxes. The missing money stemmed from inaccurate paper-filed forms overlooked by the IRS, according to the report. Additionally, the IRS cannot identify how many medical device manufacturers registered with the Food and Drug Administration are noncompliant, because requirements to register with the FDA and to pay the tax differ, according to a July report. Also, the FDA does not record the manufacturers' IRS identification number. During the same six months, the IRS erroneously issued more than 200 fines totaling about $700,000 related to medical device taxes, though the period was considered a penalty-relief. The IRS reversed the fines and apologized, according to TIGTA. Obamacare's state-run marketplace exchanges also created challenges for the IRS. TIGTA identified policy deficiencies that allowed security weaknesses within the exchanges. As a result, after being shared with the states, an individual's private tax return information may be jeopardized. For example, the documentation the IRS requires to release tax information "does not provide sufficient evidence" that the exchanges have tight enough oversight, according to TIGTA. Because some components of Obamacare overlap, TIGTA and the Department of Health and Human Service's inspector general developed a multi-year strategy to assess implementation and will coordinate future projects. Ensuring the integrity of the exchanges is the HHS IG's top priority for fiscal 2015."
http://www.washingtonexaminer.com/obamacare-adds-challenges-to-irs-watchdog/article/2558017?custom_click=rss
Patient Centered Medical Homes And The Hidden 'Fundamental Transformation' Of Obamacare
"The proponents of the Patient Protection and Affordable Care Act (PPACA or Obamacare), tout eye-popping savings sure to come from forcing physicians and hospitals to adopt the "Patient Centered Medical Home" (PCMH) model which features a heavy emphasis on preventive care as the primary means of lowering costs. (Prevent the disease = saving money treating the disease). However, like most things in life it's not that simple. PCMH requires coordinated care as the foundation of its model — from the primary care doc to the specialists and everyone in between, which might bring down overall costs from eliminating some duplication and redundancies, but has zero effect on the cost of preventive care itself; in the same way that insulating your house has no effect on the cost of insulation. The most widely studied coordinated care company, Quantum Health, has some interesting data on this. Preventive aspects of care — labs for screening, prescription drugs, and PCP visits for the entire involved populations go up by as much as and in some cases to more than the cost of treating the individual chronic diseases themselves. The lesson learned then is that preventive care costs money too and because it is applied to a much larger number of patients overall it erodes the savings expected from installing the PCMH model in the first place. The physicians end up seeing more patients for less money while the patients have an army of do-gooders nosing into their personal lives searching for "disease metrics" and "risk factors" so they can swoop in and "educate" them on how to eat properly or to exercise more. The only people happy with the plan are those major insurers and hospital groups (and the IT vendors that service them) who get paid to make the whole ball of wax grow. This is only one of many Obamacare tentacles designed to actually complicate healthcare delivery in the name of streamlining it. I know that sounds counterintuitive; it is important to understand this concept and the principles that animate it, however, in order to realize that health care reform was never about making healthcare better or more efficient. It is instead, all about preparing our healthcare system for a quicker transition to single-payer, government-run healthcare. The unstated, yet preeminent aim, of Obamacare is to create an economic climate in the medical field that is utterly inhospitable to anything other than behemoth consolidated hospitals and insurance organizations. The little guy has no role in the future of American medicine and Obamacare's stunning tens of thousands of pages of regulations make certain of this. Most people consider this to be an unfortunate, but unforeseen, consequence of the PPACA. In reality, this consolidation is no accident; indeed the law was written to bring it about. Imagine for a moment, the hurdles facing a federal bureaucracy in transition from a pay-for-service, privately insured small-market health care system to a single-payer, government-run system. From one state to the next, or even from one hospital to the next, coding practices often differ. Billing methods vary from one insurance company to another. The merging of networks, the adoption of compatible billing systems, figuring out how to get medical records from clinic A to hospital B in a timely fashion; all these represent thorny issues that would take years to work out. If the federal government tried to take on the task of single-payer transition themselves, the costs of consolidation alone would likely exceed the value of the entire enterprise; not to mention the political heat an administration would take for being responsible for the greatest disruption in medical care in our nation's history. So Obamacare forces the private sector to do this consolidation for them by crafting rules that can only be followed from within a conglomerated "industrial medicine" model. In other words, Obamacare makes the private sector take the heat, do the work of consolidation, and work out all the bugs."
http://dailycaller.com/2014/12/30/patient-centered-medical-homes-and-the-hidden-fundamental-transformation-of-obamacare/
New regs limit nonprofit hospital billing
"The Internal Revenue Service (IRS) has completed final regulations that will impose a cap on how much charitable hospitals can charge needy uninsured and underinsured patients for emergency services and medically necessary services. The IRS developed the regulations to implement a section of the Patient Protection and Affordable Care Act (PPACA) that requires hospitals to stop charging uninsured people more than they charge people with health coverage. The heart of the new system will be calculations of "amounts generally billed" (AGB) to patients who have health coverage. When a charitable hospital that wants to keep charitable hospital tax breaks treats a patient who needs financial assistance, the hospital will have to hold charges for emergency and medically necessary services to the AGB limit. The new final regulations are based on draft regulations released in 2012 and batches of guidance issued earlier."
http://www.lifehealthpro.com/2014/12/30/new-regs-limit-nonprofit-hospital-billing
IRS posts instructions for PPACA health insurer tax
http://www.lifehealthpro.com/2014/12/30/irs-posts-instructions-for-ppaca-health-insurer-ta
Consider shifting to private health exchange
"As the feds and state governments iron the second-year kinks out of the public health insurance exchanges mandated by the Affordable Care Act (ACA), a number of employee benefits consulting firms, insurance carriers and trade associations have set up private exchanges that operate separately from Obamacare's state and federal health insurance exchanges. The 2014 Kaiser HRET Health Benefits Survey estimated that 2% of large U.S. employers have adopted private exchanges to provide health insurance for their employees. Four percent of large firms that offer health coverage to their retirees were doing so through private exchanges. Within five years, between 20% and 33% of employers will participate. In separate studies, consulting firms Accenture and Oliver Wyman have estimated that by 2018, private exchanges will provide health coverage for around 40 million individuals."
http://www.businessmanagementdaily.com/41735/consider-shifting-to-private-health-exchange
Texas' Abbott open to Medicaid expansion?
"Arguably no state would benefit more from the Affordable Care Act than Texas. The state has a massive population of uninsured residents and a state hospital system that would be in a far stronger position if the Lone Star State accepted Medicaid expansion. But for purely partisan and ideological reasons, Texas' Republican-led state government has drawn a line in the sand: no "Obamacare." Even if Texas is ripping itself off, on purpose, state officials have said they do not care. At least, that is, what they've been saying in recent years. The Houston Chronicle's Brian Rosenthal published an interesting report on Christmas Eve, however, that raised a few eyebrows. In a private meeting with Houston-area state lawmakers last week, Gov.-elect Greg Abbott brought up a topic so radioactive in Texas politics that even the mention of it caught the room off guard, according to three of those present. The longtime attorney general, who made a name for himself by suing President Barack Obama and his administration, asked for more information about a compromise recently struck by the Republican governor of Utah and the federal government that could pave the way for that heavily conservative state to expand Medicaid through the president's signature health care law. Carol Alvarado, a Democratic state representative from Houston, attended the meeting and told the Chronicle how "encouraging" this was. "It was like, if he's bringing this up, he's not shutting the door on it," she said. "I think he's open to looking at it." Obviously, it's best not to jump to too many conclusions based on one comment, but if Abbott is sincere about wanting more information about developments in Utah, he's opening the door to a significant breakthrough. And why not? Already, 27 states nationwide have embraced Medicaid expansion, and recently, Utah, Wyoming, and Tennessee – three reliably "red" states – started moving forward on this as well. It's not that surprising; states can only deliberately hurt themselves for so long before they wonder if there's a smarter way forward. Texas is the nation's largest state to block ACA implementation as much as it can – no exchange, no Medicaid expansion, etc. – and if Abbott budges, even a little, it would increase the pressure considerably on other ruby-red states."
http://www.msnbc.com/rachel-maddow-show/texas-abbott-open-medicaid-expansion
Healthcare's winners and losers for 2014
"Here's a look at who won and lost in 2014.
Winners
1) Sylvia Burwell – Health and Human Services (HHS) Secretary Sylvia Matthews Burwell is helping to usher in a new era for ObamaCare. Less than a year into her tenure, Burwell has managed to reopen HealthCare.gov for enrollments successfully while avoiding fights with Republicans that dragged down her predecessor, Kathleen Sebelius. Burwell, a former Clinton administration official, has also addressed problems with implementation head on, issuing a public apology after officials discovered that last year's sign-up numbers for ObamaCare were inflated.
2) ObamaCare challengers – The free-market Competitive Enterprise Institute (CEI) won a huge victory this year when the Supreme Court agreed to take up their challenge to certain tax subsidies under the healthcare reform law in the case King v. Burwell.  The plaintiffs are questioning the validity of subsidies issued on ObamaCare's federally run exchanges, arguing the law stipulates that the money can only be distributed on exchanges set up by the states. If the justices back that position, the entire healthcare law could come tumbling down. CEI is funding and organizing the case, which was the brainchild of law professor Jonathan H. Adler and the Cato Institute's Michael Cannon.
3) Jeffrey Zients – Former budget official Jeffrey Zients came to the White House's rescue last fall as HealthCare.gov was melting down.  His work leading the "tech surge" helped lay the foundation for a spike in ObamaCare enrollments that pushed the administration past its sign-up projection for 2014.
4) Hobby Lobby – The Green family, which owns the chain of Hobby Lobby craft stores, won a huge victory at the Supreme Court that reshaped ObamaCare's birth control coverage mandate. The ruling in June allows some for-profit employers to refuse to cover birth control for their workers on religious grounds.  One dissenting justice, Ruth Bader Ginsburg, said the decision was one of "startling breadth," while conservatives hailed it as a milestone in the battle to protect religious freedom. The ruling was also a win for the Becket Fund for Religious Liberty, a specialty law firm that is now mounting a similar challenge to the mandate on behalf of nonprofit groups.
Losers…
2) Jonathan Gruber – Gruber became ObamaCare's most infamous adviser when his comment that the "stupidity of the American voter" helped the law pass became a touchstone on the right. Though he apologized repeatedly to lawmakers, Gruber is expected to remain in GOP sights next year as the party launches a fresh assault on the healthcare law. Outgoing House Oversight Committee Chairman Darrell Issa (R-Calif.) subpoenaed Gruber after he refused to give details about his consulting contracts with the federal and state governments, and Rep. Jason Chaffetz (R-Utah) — Issa's successor — has raised the possibility of bringing Gruber back to testify before long."
http://thehill.com/policy/healthcare/227901-healthcares-winners-and-losers-for-2014
Obamacare's Annus Horribilis
"There's no candy coating the truth: Obamacare has had a very terrible, horrible, crappy, none-too-happy year. What it really means is that the victims of Obamacare — taxpayers, health care consumers, health care providers, employers and employees — have had a hellish, nightmarish 2014. Let's start with premiums. President Candy Land promised that he'd "lower premiums by up to $2,500 for a typical family per year." But premiums for people in the individual market for health insurance have spiked over the last year. In fact, Forbes health policy journalist Avik Roy and the Manhattan Institute analyzed 3,137 counties and found that individual market premiums rose an average of 49 percent. The U.S. Department of Health and Human Services itself admitted this month that average premiums will rise at least five percent for the lowest-cost plans offered by federal Obamacare health care exchanges. Democrats' reaction? Obamacare rate shock doesn't matter … because government is redistributing the burden and taxpayers are footing the bill! HHS crowed this week that nearly 90 percent of exchange enrollees received public subsidies in order to pay their premiums. "Affordable" doesn't mean what White House truth-warpers says it means — just like everything else they've spewed about the doomed federal takeover of health policy in America. As the White House tries to hype year-end enrollment numbers and hide Obamacare-imposed cancellations, just remember that the administration got caught this fall cooking the books by including 380,000 dental plan subscribers that have never been counted before. Innocent oopsie? The "erroneous" inflation just happened to push the Obamacare enrollment figures over the president's 7 million goal, while fudging the attrition of more than 1 million enrolled in Obamacare medical insurance plans. A "mistake was made," HHS 'fessed up after GOP investigators discovered the Common Core math antics. Lying liars. Caught red-handed. So, how about: "If you like your doctor, you can keep your doctor?" Well, not if he or she isn't practicing anymore. After scoffing at conservative warnings for years that socialized medicine-light would create doctor shortages, Obamacare cheerleaders can no longer whitewash the grim reality. The Physicians Foundation found that 81 percent of doctors believe they are "either overextended or at full capacity." Another 44 percent said they "planned to cut back on the number of patients they see, retire, work part-time or close their practice to new patients."
http://townhall.com/columnists/michellemalkin/2014/12/31/obamacares-annus-horribilis-n1937250
Oklahoma files brief in support of challenge to Affordable Care Act
"Oklahoma is among six states that filed a legal brief Monday supporting a challenge to the Affordable Care Act set to go before the U.S. Supreme Court in March. The amicus brief supports an argument in King v. Burwell that the law does not authorize the Internal Revenue Service to give subsidies to people who buy health insurance on federally run exchanges, such as Oklahoma's. Oklahoma was the first to challenge the subsidies with a lawsuit in 2012 and received a favorable ruling in September. Other states filing the brief were Alabama, Georgia, Nebraska, South Carolina and West Virginia."
http://www.tulsaworld.com/news/health/oklahoma-files-brief-in-support-of-challenge-to-affordable-care/article_29c8840b-188d-5df9-a40b-a1299f707048.html
The IRS Violated The Law And State Sovereignty
"The Internal Revenue Service usurped its authority and overturned longstanding norms of federalism in ruling that health insurance subsidies could be available through federally-created exchanges, the Galen Institute and state legislators argued in an Amicus brief submitted Monday in the pending King v. Burwell lawsuit. The U.S. Supreme Court will hear arguments in the case on March 4, and a decision is likely by June. Citing a significant number of previous decisions, the brief argues that Congress is expected to "speak clearly if it wishes to assign to an agency decisions of vast 'economic and political significance.'" Instead, the IRS illegally made "major policy decisions properly made by Congress" in ruling in May of 2012 that health insurance subsidies could be available to those who enroll through federally-created exchanges. The Affordable Care Act explicitly says that subsidies are available only "through an Exchange established by the State." Thirty-six states defaulted to the federally-created exchanges in 2014, making their residents ineligible for health insurance subsidies if the Supreme Court rules that the law means what it says. Twenty-one state legislators joined the brief "based on their interest in opposing efforts by the federal government's Executive Branch to impose policies in violation of the Affordable Care Act's unambiguous text, under the overarching limits imposed by the Constitution." All were in office when their states were deciding whether to create state health insurance exchanges. Their states have federally-operated exchanges. An estimated five million Americans in these and other states would lose their subsidies if the Supreme Court rules the IRS acted illegally and the subsidies therefore are invalid. At least 85% of those enrolled in federal exchanges are receiving subsidies for their health insurance, lowering their monthly premiums by an average of 76%. The administration had expected most, if not all, states to create their own exchanges, but only 14 did so. The IRS later changed the law to extend federal tax credits to exchanges established by the federal government. This effectively allowed hundreds of billions of dollars to be spent on subsidies over the next ten years that are not legally authorized by Congress. The Galen Institute/State Legislators' brief, prepared by former White House General Counsel Boyden Gray, Adam White, and colleagues at Boyden Gray & Associates, focuses primarily on the issues of federalism. It argues that "the notion that the Federal Government may establish and operate a state agency 'on behalf of the state' is itself foreign to the concept of dual sovereignty. In arguing that the subsidies are legal, the Obama administration "fails to consider the provision's place within our constitutional structure," the brief argues. The language of the statute is self-contradictory and ambiguous and "cannot justify the agency's encroachment" upon State sovereignty. Regulation of health insurance has traditionally been a responsibility of the states, and the Affordable Care Act contained a number of provisions that reinforced that authority, including a choice of whether or not to establish an exchange. If they did, their citizens would receive subsidies, but their insurance markets would be subject to much greater federal control. The trade-off is that if they did not, citizens and businesses in the state would be protected from a number of the ACA's mandates and financial penalties. "The IRS Rule eliminated the statutory choice by imposing those tax burdens in all States – even those that declined to establish their own Exchanges. The result is a more expansive exertion of federal regulatory control over health insurance than the statue authorized." The brief cites case previous law that says "if Congress intends to alter the 'usual constitutional balance between the States and the Federal Government,' it must make its intention to do so 'unmistakably clear in the language of the statute.'" Congress did not do that, making a strong argument that the Supreme Court should decide that the IRS Rule is illegal."
http://www.forbes.com/sites/gracemarieturner/2014/12/30/the-irs-violated-the-law-and-state-sovereignty/?mc_cid=185ee6cb34&mc_eid=00f3cca7b3
The New Congress Should Propose Free-Market Health Care Reforms
http://www.forbes.com/sites/paulhsieh/2014/12/30/the-new-congress/
Why Does Obamacare Discriminate Against Smokers?
http://www.forbes.com/sites/theapothecary/2014/12/30/why-does-obamacare-discriminate-against-smokers/
Medicare gave eye doctors millions to remove cataracts that didn't exist
"Medicare spent $22.3 million for "potentially inappropriate" ophthalmology tests and treatments in 2012, according to the Department of Health and Human Services inspector general. The federal healthcare program paid $8.2 billion overall that year for eye-related claims. Most of the money went to diagnosing and treating cataracts, glaucoma and wet age-related macular degeneration, the report said. The IG identified a total of six federal and local requirements that outline when Medicare should or should not cover certain procedures related to the disorders. Federal requirements apply to all Medicare beneficiaries and the contractors that process their claims, while local requirements can be implemented by individual contractors. For example, at the national level, Medicare covers a cataract surgery that removes the eye's failing natural lens and replaces it with a synthetic one. The program will only pay for one such surgery per eye under federal requirements because the eye's natural lens can never grow back."
http://www.washingtonexaminer.com/medicare-gave-eye-doctors-millions-to-remove-cataracts-that-didnt-exist/article/2557977
IMMIGRATION:
Obama Adviser: Timing of Immigration Directive Was Political
"President Barack Obama's decision to take executive action on immigration reform after the November midterm elections was a political move designed to not disrupt the elections, according to one of his advisers. Dan Pfeiffer, a senior advisor to the president, told The Huffington Post the timing of the move was carefully constructed. "I think that was the right decision. It was a tough decision," Pfeiffer said during a wide-ranging video interview with two reporters from the website. "If we had done it in the middle of the election, it would have been like the middle of a firestorm. If we had had the same results, then forever more people would say, 'We lost all these Senate seats because of immigration. Immigration is poison, we shall therefore never try to do immigration again.'" Pfeiffer said the tight Senate and House races across the country, which eventually led to Republicans picking up nine seats to take control of the chamber, played a major role in the decision to delay immigration reform until after Nov. 4. "Washington judges you in an election year by one thing: What are your results in the election? We had drawn a very, very tough hand with really, really hard states," Pfeiffer said. "We were in this terrible dynamic, the worst dynamic you can be in in politics, where everything we say Republicans criticized us because that's their job. But then you have a handful of Democrats who get a lot of press attention because they're in races, who feel it's in their political interest to criticize the president. So we're constantly in a crossfire. "And so everything we did until that dynamic was over was seen as messy and terrible. If we had done immigration or even the China climate deal before that had been possible, before the election, every story would have been, 'How does this affect Mark Pryor, Mary Landrieu, Kay Hagen, Mark Udall?' And not like, 'Here's the good thing it is for the country.'" Obama's immigration directive last month granted amnesty to as many as 5 million illegal immigrants currently living in the United States."
http://www.newsmax.com/Newsfront/amnesty-illegal-aliens-political/2014/12/30/id/615712/
Obama Will Shut Border Agency To Aid Illegals, Says Aide
"President Barack Obama will block 2015 funding for the Department of Homeland Security if Republicans includes spending curbs on the president's executive amnesty, says a top aide. That amnesty action includes the award of work permits, drivers' licenses, Social Security cards and tax rebates to at least four million illegal immigrants, despite the wage-cutting surplus of American workers in Obama's economy. The adviser, Dan Pfeiffer, told a Huffington Post interviewer Dec. 29 that the president would "absolutely not" sign a 2015 spending bill that would include limits on amnesty spending. Would Obama veto the spending curbs? "Yep," Pfeiffer said. But Pfeiffer's veto threat is likely superfluous, because the GOP's top congressional leaders have gone silent on their early-December promises to curb the amnesty spending after February."
http://dailycaller.com/2014/12/30/pfeiffer-obama-will-shut-border-agency-to-aid-illegals/
Top Obama Advisor Threatens Homeland Security Shut Down if Republicans Don't Fund Executive Amnesty
"Following President Obama's executive action on amnesty, Republicans have threatened not to fund anything related to it as a means of stopping it. A top adviser to the President, Dan Pfeiffer, warns there will be retaliation if that is the case. According to Pfeiffer, Obama will simply shut down the Department of Homeland Security (DHS), if his end-run around Congress is not funded. The American public, however, will not be pleased with any such maneuvering. Citing a poll conducted in September, The Daily Caller explained: "[L]arge slices of the Democratic coalition would be 'much more likely' to vote for a GOP candidate who says that 'the first goal of immigration policy needs to be getting unemployed Americans back to work — not importing more low-wage workers to replace them.'" Other groups in America feel similarly: "Thirty-eight percent of African-Americans, 39 percent of Democratic women, 36 percent of Latinos and roughly 47 percent of Midwesterners said they would be much more likely to support a GOP candidate who favors the employment of Americans, according to the Paragon poll." Though the President's adviser stated the Republicans wouldn't "dare shut down" the DHS, the American public is catching on to who is really responsible for the shenanigans.  Based on the results of this past election, he should really be careful about playing "chicken."
https://www.ijreview.com/2014/12/224629-will-obama-play-chicken-with-the-gop-top-adviser-threatens-dhs-shut-down-if-republicans-dont-fund-executive-amnesty/
WHITE HOUSE: REPUBLICANS KNOW PLAN TO DEFUND AMNESTY WILL FAIL
"White House Senior adviser Dan Pfeiffer doesn't think that Republicans will succeed in defending President Obama's executive amnesty in 2015. "I think that Republicans know that they have little to no leverage there," he explained to The Huffington Post's Jen Bendery and Sam Stein during a "Drinking And Talking" interview. Pfeiffer suggested that Republicans wouldn't have the political momentum to sustain a mini-shutdown over funding for the Department of Homeland Security. "Are they going to shut down the Department of Homeland Security to demand to undo our executive action?" Pfeiffer challenged. "I don't think they're going to do that." He predicted that Republicans wouldn't actually sustain significant opposition to the president's veto, but admitted that they might try. "I mean it's possible that insanity will prevail upon the house Republican caucus as it did last October during the shutdown," he said. Pfeiffer added that Obama would veto any bill including a rider attempting to block funding for his amnesty initiative for millions of illegal immigrants."
http://www.breitbart.com/big-government/2014/12/30/white-house-republicans-know-plan-to-defund-amnesty-will-fail/
How Obama's immigration plan is expected to roll out
http://www.latimes.com/nation/la-na-year-ahead-immigration-20141230-story.html
For the First Time on Record, New Analysis of Data Reveals This Happened at U.S. Borders in 2014 (continuation of yesterday's article)
http://www.theblaze.com/stories/2014/12/30/for-the-first-time-on-record-new-analysis-of-data-reveals-this-happened-at-u-s-borders-in-2014/
Immigrants can soon get driver's licenses, but it's been a long road
"The DMV has been planning for what is expected to be a crush of new applicants. Officials estimate that 1.4 million immigrants who are not lawfully in the country will apply for specially marked licenses during the first three years beginning Jan. 1, The Times reported in November. The DMV has opened four new offices and hired more than 900 additional workers. "California officials say they have safeguards in place here to prevent fraud, including the requirement that immigrants document their residency," The Times reported. "In addition, the special licenses will have the same high-tech features, such as special laser perforations, that have protected regular licenses from counterfeiting and altering since 2010."
http://www.latimes.com/local/politics/la-me-drivers-license-explainer-20141229-story.html
200 freed from immigration custody in Arizona
"More than 200 people have been released from immigration custody in Arizona in the last month following the Department of Homeland Security's new enforcement priorities, ICE officials said. On Nov. 20, President Obama announced that parents of U.S. citizens or legal permanent residents may apply for temporary relief from deportation and for work permits. He also expanded a similar program for children brought to the country illegally. About 140,000 people may benefit in Arizona, the D.C.-based Migration Policy Institute estimates. The same day, citing limited resources, the DHS issued new guidance on who is a priority for deportation, including who agents and officers should stop, question and arrest, and which people they should release. Nationwide, U.S. Immigration and Customs Enforcement has released 618 people as of Dec. 27, following case reviews of people in custody. That includes detainees who appear to qualify for Deferred Action for Childhood Arrivals or Deferred Action for Parents of Americans and Legal Permanent Residents, as well those who no longer fall within DHS' specified enforcement priorities based on their case histories, ICE officials said in an email."
http://tucson.com/news/local/border/freed-from-immigration-custody-in-arizona/article_3d78d44f-95fb-5cc4-82a6-ba4886a0d4f4.html
Immigration Reform News 2014: Sen. Cruz and Cornyn File Brief In Multistate Lawsuit Against Obama's Executive Action On Immigration
"The Texas federal judge presiding over the multistate lawsuit which claims President Obama's executive action on immigration reform violated the U.S. constitution has allowed U.S. Senators John Cornyn and Ted Cruz to file court briefs, along with others in support of the lawsuit.
Sen. Cornyn said in a released statement on Nov. 20, the day of President Obama's announcement on immigration on reform, "I wish the President wouldn't do this. It won't work. It's unconstitutional. It purports to exercise a power he himself said he does not have, but he seems determined to do it, nonetheless." Joining Cruz and Cornyn are 66 other members of Congress, including U.S. Sen. Roy Blunt (R-Missouri) and Rep. Steve King (R-Iowa) and over 60,000 Americans part of the Committee the Defend the Separation of Powers — an arm of the Christian Advocates Serving Evangelism, Inc. Rep. Steve King in an interview on CSPAN on Dec. 2 said there were three things the government could do to convince the present to rescind his executive action — "vote of resolution of disapproval, censure the president and if censure didn't work cut off funding to implement or enforce the actions." First reported by The Monitor, the amicus brief supports the lawsuit filed by the Attorney General of Texas and 24 other state attorney generals and governors on Dec. 3 that seeks a preliminary injunction against the president's executive action on immigration reform, claiming the executive order is unconstitutional, and Congress has exclusive authority to make laws and set policies. This is the 31st time Texas Attorney General Greg Abbott has sued the federal government since Obama came to the White House in 2009. Abbott said about the lawsuit, "The president is abdicating his responsibility to faithfully enforce laws that were duly enacted by Congress, and attempting to rewrite immigration laws, which he has no authority to do." Abbott will become the governor of Texas in 2015. President Obama announced his executive action on immigration reform on Nov. 20, which would grant work permits and prevent deportation for three years for up to five million undocumented immigrants. The White House has already said the executive order falls within presidential powers, but argues the ultimate responsibility lies with Congress to enact meaningful immigration reform. Tennessee was the most recent to join the lawsuit, the state's Lt. Governor Ron Ramsey, calls Obama's decision a "truly shocking display of executive arrogance". States already signed onto the lawsuit are Alabama, Arizona, Arkansas, Florida, Georgia, Idaho, Indiana, Kansas, Louisiana, Maine, Michigan, Mississippi, Montana, Nebraska, North Carolina, North Dakota, Ohio, Oklahoma, South Carolina, South Dakota, Texas, Utah, West Virginia and Wisconsin. U.S. District Judge Andrew S. Hanen has scheduled a hearing on the lawsuit on Jan. 9 in federal court in Brownsville,Texas."
http://www.latinpost.com/articles/29173/20141230/immigration-reform-news-2014-sen-cruz-and-cornyn-fill-amicus-brief-in-multistate-lawsuit-against-obamas-executive-action-on-immigration.htm
Immigration a 'losing game' according to German economist
President of the Ifo Institute for Economic Research, Hans-Werner Sinn, has challenged a study claiming immigrants are bringing money to Germany. The economist said Germany is a "magnet for unqualified immigrants."
""Immigration as it currently stands is going wrong," Hans-Werner Sinn wrote.
According to researchers at the Ifo Institute, a study carried out by the Bertelsmann Foundation did not take expenses into account. The study, which was released in late November, came to the conclusion that foreigners living in Germany contributed in 2012 22 billion euros ($26,863) to the welfare state. At the time of its release, the study caused somewhat of a stir in the media as it contradicted popular assumptions among the German population regarding the cost of migration. In Monday's edition of the Frankfurter Allgemeine, however, Sinn rebuked the study's claims, saying that "on the net balance sheet, immigration cost the state more in social costs and other issues than it brings in through taxes and social contributions."
A new calculation Ifo Institute claims that "every migrant costs 1,800 euros more per year than they contribute."
http://www.dw.de/immigration-a-losing-game-according-to-german-economist/a-18159468
Sweden to Opt for Suicide by Immigration?
Left and Right came together to marginalize popular concerns about immigration.
http://www.nationalreview.com/article/395477/sweden-opt-suicide-immigration-daniel-pipes
SPENDING/BUDGET/ECONOMY:
Greenspan Throws a Wet Blanket on Hopes for Growth Breakout
"Just when you thought the U.S. economy was roaring back to health, Former Federal Reserve Chairman Alan Greenspan is here to tell you otherwise. "The United States is doing better than anybody else, but we're still not doing all that well," Greenspan, 88, said today in an interview on Bloomberg Television's "In the Loop" with Betty Liu. "We still have a very sluggish economy." Greenspan said the economy won't fully recover until American companies invest more in productive assets and the housing market bounces back. "Almost all of the weakness in the last four, five, six years has been in long-lived investments" in capital goods and real estate, Greenspan said. "Until these pick up, we're not going to get the kind of vibrant growth that everyone is hoping for." Greenspan, who retired from the Fed's helm in January 2006, said he expects growth to dip below a 3 percent annual rate in the fourth quarter of this year. His forecast is in line with the estimate of 2.5 percent in a Bloomberg survey of economists. He spoke a week after revised figures showed gross domestic product expanded at a 5 percent rate in the third quarter, the fastest pace since 2003. The data helped drive the Dow Jones Industrial Average above 18,000 for the first time. A report today showed that consumer confidence rose in December as Americans embraced more employment opportunities and persistent declines in prices at the gas pump. The Conference Board's index increased to 92.6 from a revised 91 in November that was stronger than initially estimated. A measure of current conditions advanced to the highest in almost seven years."
http://www.bloomberg.com/news/2014-12-30/greenspan-throws-a-wet-blanket-on-hopes-for-u-s-growth-breakout.html
More millennials missing out on recovery, living with parents
"A Congressional report released Tuesday found that millennials are not feeling the impacts of the economic recovery. The Joint Economic Committee's report added to what's become a long list of economic data showing that millennials are delaying major life decisions such as buying a home and getting married. In 2003, nearly 40 percent of Americans between the ages of 25 and 34 headed a household. In 2013, the rate declined to 37.2 percent. Meanwhile, the percentage of millennials living with their parents has increased from 11 percent before the recession to 14 percent, according to the report. The report also found that household income adjusted for inflation for Americans aged 25 to 34 declined by more than 10 percent. While the national unemployment rate remains at 5.8 percent, millennial unemployment is at nearly 17 percent — five percentage points higher than the pre-recession 12 percent jobless rate for the young.
The report found that American millennials are also more educated than any other previous generation. Sixty-three percent of them have at least some college education. That's an 11-percentage-point increase from the 52 percent of Americans in that same age bracket who had some level of college education in 1994. Such bleak economic conditions can have long-lasting impacts. According to the report: "Even if young people land new, better-paying jobs at some point, lower earnings earlier in their careers may result in permanently lower retirement savings and net worth than might have been the case if economic conditions had been better when they first entered the labor force."
http://thehill.com/policy/finance/228291-millennials-missing-out-on-recovery
National debt top concern of voters heading into 2015
"A majority of voters say the nation's long-term debt should be the top concern for lawmakers heading into 2015. A new index released on Tuesday shows that 80 percent agree that the more than $17 trillion national debt should be one of the top three priorities for President Obama and Congress next year, including 60 percent who agree strongly, the Peter G. Peterson Foundation said as part of its December fiscal confidence index on Tuesday. "Despite the recent improvement in short-term deficits, Americans fully understand that our nation's long-term fiscal challenges remain," said Michael Peterson, president and chief operating officer of the Peterson Foundation. "As Washington gets to work in January, Americans expect their leaders to stabilize the debt in order to lay the fiscal foundation necessary for a growing and prosperous economy, now and in the future," he said. Majorities across the political spectrum agree on the urgency of the problem: 69 percent of Democrats, 81 percent of independents and 90 percent of Republicans want the debt to remain a top-three issue in Washington."
http://thehill.com/policy/finance/228274-national-debt-top-concern-of-voters-heading-into-2015
Consumer confidence rose in December
http://thehill.com/policy/finance/228246-consumer-confidence-rose-in-december
Figures on government spending and debt
http://townhall.com/news/politics-elections/2014/12/30/figures-on-government-spending-and-debt-n1937225
Obama administration praises state minimum wage increases
"The Labor Department praised states that have raised their minimum wage above the federal floor of $7.25 an hour, hailing the success of union-led efforts to increase the wages through legislatures and ballot initiatives, while criticizing Congress for not doing the same. "Altogether, 29 states and Washington, D.C. will have minimum wage rates above the federal minimum wage of $7.25 per hour as of Jan. 1, 2015. That's real progress," wrote spokesman Jason Surbey on the Labor Department's official blog. He added that President Obama called on Congress to raise the federal level to $10.10 two years ago but it "hasn't acted." Surbey included a GIF of the states that were increasing the wage and encouraged readers to "show others how the momentum to #RaiseTheWage has swept from coast to coast." Voters in five states — Alaska, Arkansas, Illinois, Nebraska and South Dakota — approved raising their minimum higher than the federal floor through ballot measures in 2014, while lawmakers in Connecticut, Delaware, Hawaii, Maryland, Massachusetts, Michigan, Minnesota, Rhode Island, Vermont and West Virginia voted to raise theirs. Activists directed their efforts at states because there was little momentum at the federal level. Democrat-sponsored legislation died in Congress in 2014. President Obama did make $10.10 an hour the minimum for federal contracting — a largely symbolic gesture since most contractors already paid above that level. The state-level effort has been largely financed by organized labor. Unions have long favored higher minimum wages since they make otherwise cheaper non-union labor more expensive and therefore less economically competitive. #RaiseTheWage is a Twitter hashtag used to promote the movement by labor groups including the Service Employees International Union, the American Federation of State, County and Municipal Employees and the service industry union UNITE HERE. Some major cities, including Chicago, Los Angeles, San Jose, Calif., and San Francisco also have wages above the federal minimum, going as high as $15 an hour in the last case. However, they all include exceptions that allow unionized businesses to pay their workers less than the minimum wage if they have an agreement with the company's labor group. The Chamber of Commerce, which opposes the wage increases, says the exceptions are there to entice businesses to agree to unionize since that would make having one a cheaper alternative than paying the workers the minimum."
http://www.washingtonexaminer.com/obama-administration-praises-state-minimum-wage-increases/article/2557999?custom_click=rss
MICHIGAN HAS MORE FOOD STAMP RECIPIENTS THAN STUDENTS
"Michigan now has more food stamp recipients than it does public school students, an analysis of federal and state statistics by Breitbart News reveals. Michigan, which announced on Friday plans to begin drug testing some welfare recipients, currently has 1,679,421 individuals on food stamps (known officially as the Supplemental Nutrition Assistance Program, or SNAP), according to the U.S. Agriculture Department. According to the Michigan Department of Education, the state's total pupil count for K-12 is 1,564,114. Michigan's food stamp program has struggled to combat fraud and abuse. As recently as last week, for example, three brothers pleaded guilty for their roles in a food stamp fraud scheme at the Middle Eastern Market in Grand Rapids, Michigan, that cost taxpayers $1,278,700. This year, Michigan's food stamp program cost taxpayers $2,576,165,148. "
http://www.breitbart.com/big-government/2014/12/29/michigan-has-more-food-stamp-recipients-than-students/
North Dakota Republicans Plan To Slash Taxes In New Year
"Republican lawmakers plan to push aggressive tax cuts in North Dakota next year. Al Carlson, North Dakota's House majority leader, isn't satisfied with Republican Gov. Jack Dalrymple's proposal to cut the individual rate and corporate rates, reported The Bismarck Tribune. Carlson said Monday he plans to introduce a bill in January that would reduce both rates to zero in four years. "I think it's important for North Dakota's long-term economy," Carlson told The Bismarck Tribune. And Republican Rep. Scott Louser plans to introduce a separate bill that would reduce the income tax rate to zero, although his plan would leave the corporate rate alone. An oil boom has boosted North Dakota's economy for almost a decade, and the state has capitalized on the boom by levying taxes on oil extraction that fund a substantial part of the budget."
http://dailycaller.com/2014/12/30/north-dakota-republicans-plan-to-slash-taxes-in-new-year/
Top 10 Reasons to Abolish the Corporate Income Tax
Tax complexity disappears, the obsession with after-tax profit vanishes and stock prices climb even higher.
"America's corporate income tax rate, at 35%, is the highest in the world. A rising chorus would like to bring it more in line with foreign rates, which average around 23%. I have a better idea—abolish the tax. The long-term benefits would greatly outweigh the short-term costs. And revenue from other sources, especially the personal income tax, would quickly make up for it and then some. The corporate income tax has a curious origin. When Congress tried to tax the incomes of the growing number of wealthy Americans in the 1890s, the Supreme Court threw out the law as unconstitutional, calling it a direct tax. But the political pressure to tax the rich continued to mount. That's hardly surprising as the rich were, indisputably, undertaxed at the dawn of the 20th century. Most federal revenue came from tariffs and excise taxes on certain commodities, such as liquor. Both are taxes on consumption, but they were also regressive, falling most heavily on the working class. In 1909 President William Howard Taft, a Republican, called for a constitutional amendment to establish a personal income tax and, meanwhile, persuaded Congress to pass a tax on corporate profits as part of the Payne-Aldrich Tariff Act. Technically an excise tax on the privilege of doing business as a corporation, there was no constitutional impediment to the tax. And since nearly all corporate stock was owned by the rich at that time, it was a way of taxing them indirectly but effectively. Had the corporate income tax, meant as a temporary measure, been repealed when the 16th Amendment was ratified in 1913 and a personal income tax established, the country would have been spared a great deal of political and economic grief. But it was not, and the interaction of the two taxes has been the main engine driving the ever more complex income-tax system, as lawyers and accountants found ways to play one tax off the other. For instance, when personal income-tax rates soared to 75% during World War I, thousands of wealthy Americans simply incorporated their holdings to pay the far lower corporate tax rate. What positive effects would abolishing the corporate income tax have? Many. Here's my Top 10:
–First, that engine of tax complexity disappears. And with it disappears an army of lobbyists in Washington working to get favorable tax treatment for corporations.
–Second, corporate managers are currently most concerned with after-tax corporate profits, because that is what the stock market cares about. But after-tax profits are largely an artifact of lobbying success in Washington. With no corporate income tax, management would concentrate on what is now pretax profits, an artifact of actual wealth creation.
–Third, there would be no reason to tax dividends at lower rates to compensate for the fact that they now are paid out of after-tax profits. They would be taxed at the full rate, removing a perennial tool of leftist demagoguery.
–Fourth, with suddenly increased profits, corporations would increase both dividends and investment in plant and equipment, with very positive effects for the economy as a whole and increased revenue to the government through the personal income tax.
–Fifth, stock prices, which are a function of perceived future earnings, would rise substantially, inducing a wealth effect as people see their 401(k)s and mutual funds rising in value. That would lead to increased spending and thus increased tax revenues.
–Sixth, the distinction between for-profit and nonprofit corporations would disappear. So nonprofit corporations would not have to jump through hoops to qualify for that status. And the IRS would have one less means of corruption available to it.
–Seventh, much of the $2 trillion of foreign earnings, now kept abroad to avoid being taxed when repatriated, would flow into this country. That would greatly increase the country's liquid capital. That, in turn, would cause interest rates to decline and investment in plant and equipment and new technology to go up, boosting the economy as a whole, and thus federal revenues.
–Eighth, as the U.S. would now have the lowest corporate income-tax rate (which is to say, zero) instead of the highest, foreign corporations would flock to invest here, especially as they would not have to pay taxes on profits when they brought them back to their home country. Only the U.S. taxes repatriated offshore profits.
–Ninth, foreign countries, faced with a huge investment boom in the U.S., would be forced to lower or eliminate their own corporate income taxes, increasing domestic corporate profits and thus domestic investment and personal income, helping to end the economic malaise that has lingered since the world-wide financial crisis of 2008.
–Tenth, eliminating the corporate income tax would deal a blow to crony capitalism. Most U.S. government favors to industry are in the form of favorable tax treatment. Most subsidies for politically fashionable but otherwise unprofitable technologies, such as wind and solar power, are also part of the ever-expanding corporate tax code. No corporate tax code, no favorable tax treatment and no subsidies, except direct ones, which would be much easier to hold to political account."
http://www.wsj.com/articles/john-steele-gordon-top-10-reasons-to-abolish-the-corporate-income-tax-1419899269
Federal Student Loan Debt Tops $800 Billion
http://cnsnews.com/commentary/terence-p-jeffrey/federal-student-loan-debt-tops-800-billion
Why We Need To Break The Student-Debt Stranglehold On Young Entrepreneurs
http://www.forbes.com/sites/elainepofeldt/2014/12/28/why-we-need-to-break-the-student-debt-stranglehold-on-young-entrepreneurs/
COMMON CORE:
One of the People Behind Common Core Admits There Are Issues With the Program
"Many Americans are familiar with the controversy surrounding the Common Core educational standards, which some say are convoluted, political and prevent parents from being involved in their children's education. But fewer know that at least one of the three men who wrote the mathematics portion of Common Core, William McCallum, admits there are problems with the standards. Phil Daro and Jason Zimba — McCallum's co-writers — see ways they could be improved, too. Via NPR: "When I see some of those problems posted on Facebook, I think I would have been mad, too," McCallum says. Daro tells a story about his grandson, who brought home a math worksheet labeled "Common Core," with a copyright date of 1999. They argue there's actually very little fuzziness to the math in the Common Core. Students have to memorize their times tables by third grade and be able to do the kind of meat-and-potatoes problems Zimba asks of his daughter during their Saturday tutoring sessions, requirements he believes the so-called Common Core curriculum at her school essentially ignored. Hung-Hsi Wu, a mathematics professor at Berkeley and one of the expert advisers in the Common Core process, blames the Common Core's problems on bad — and ubiquitous — textbooks that the publishing industry is reluctant to change. "Publishers don't want to bother with writing anything because they've gone through too many sets of standards," he says. But unlike many parents, educators and students, the Common Core authors seemingly believe the issue is that they don't have enough control over what America's children learn. Since they can't standardize the lesson plans and teaching methods, they say, some schools aren't executing the standards in the most effective way. More from NPR: Even as Zimba and his colleagues defend the standards against cries of federal overreach, they are helpless when it comes to making sure textbook publishers, test-makers, superintendents, principals and teachers interpret the standards in ways that will actually improve American public education, not make it worse. Like McCallum, Zimba agrees with the North Carolina dad that the question on his son's Common Core-labeled math quiz was terrible. But as long as Americans hold to the conviction that most of what happens in schools should be kept under the control of states and local communities, the quality of the curriculum is out of his hands. "Like it or not, the standards allow a lot of freedom," he said."
http://www.theblaze.com/stories/2014/12/30/one-of-the-people-behind-common-core-admits-there-are-issues-with-the-program/
NY GOV. CUOMO VETOES HIS OWN COMMON CORE BILL
"New York State Gov. Andrew Cuomo (D) vetoed Common Core legislation his administration drafted to delay the implementation of a new teacher evaluation system tied to student performance. Cuomo's veto underscores the tension between teachers and politicians, proponents of the teacher evaluation feature of the Common Core education reform initiative. The New York Times reports that the New York State United Teachers (NYSUT) pushed for the two-year delay "safety net" for teachers and principals who were given low ratings in the state's new evaluation system. Those with low ratings would have the Common Core test student performance portion removed from their evaluations. Following the plummeting student test scores on the Common Core-aligned assessments, outrage just prior to Cuomo's November re-election bid led him to pledge in a TV ad "not to use Common Core scores for at least five years, and then only if our children are ready." Student test scores would have been used in decisions about promotion and school placement. NYSUT argued that, if the use of test scores could be delayed for students, why not for teacher evaluations? Though he at first resisted compromising on the teacher evaluations, Cuomo caved. His administration drew up the measure to "provide consistent and essential short-term protections for educators and maintain New York's standing as a national leader in teacher evaluation."
http://www.breitbart.com/big-government/2014/12/30/ny-gov-cuomo-vetoes-his-own-common-core-bill/
MISC.:
Biblical in Scale: Guess How Many Pages It Takes to Print Obama's Environmental Rules
"Americans will find few books that rival the number of pages of regulations issued by the Environmental Protection Agency since President Obama took office, not even the Gutenberg Bible. Obama made protecting the environment a cornerstone of his administration early on, and during his tenure the Environmental Protection Agency has sought to cut vehicle emissions, regulate coal ash from power plants and subsidize "green energy"companies. According to a review by CNSNews.com, the EPA has issued more than 3,100 final rules — totaling close to 28,000 pages in the Federal Register — since Obama entered the White House in January 2009. The Federal Register gives Americans access to all documents published by federal agencies. "Even such immense page counts fail to convey the real damage overregulation imposes on Americans," James Gattuso, a senior research fellow in regulatory policy at The Heritage Foundation, told The Daily Signal. "We don't need just shorter rules, but less burdensome rules." The most recent final rule from the EPA involves management and disposal of coal ash. The regulation, not yet published in the Federal Register, totals 745 pages. In comparison to the 28,000 pages of rules from the EPA, the Gutenberg Bible has just 1,282 pages. Gattuso and other advocates of limited government have criticized the Obama administration, like previous ones, for imposing too many regulations on American life. Before Thanksgiving, the Obama White House quietly announced it had 3,400 regulations in the pipeline for next year."
http://dailysignal.com/2014/12/30/biblical-scale-guess-many-pages-takes-print-obamas-environmental-rules/?utm_source=facebook&utm_medium=social
Carbon dioxide emissions help tropical rainforests grow faster: Study shows trees absorb more greenhouse gas than expected
"–Nasa study shows tropical forests absorb 1.5 billion tonnes of CO2 a year
–Rainforests absorb more than half of CO2 taken up by vegetation globally
–Scientists previously believed tropical forests emitted carbon dioxide
–Researchers claim their findings emphasise the need to protect rainforests from deforestation to help counteract human greenhouse gas emissions"
http://www.dailymail.co.uk/sciencetech/article-2891432/Carbon-dioxide-emissions-help-tropical-rainforests-grow-faster-Study-shows-trees-absorb-greenhouse-gas-expected.html
Happy Holidays: FDA Moves To Ban Cake, Donut 'Sprinkles'
"Early next year, the FDA is expected to finalize a new regulation intended to eradicate even trace amounts of partially hydrogenated oils, known as trans fats, from our diets. Although the amount of trans fats Americans consume has declined significantly in recent years, the FDA's quest to completely eliminate a particular type of trans fat threatens to eliminate the noble "sprinkle," used to decorate holiday treats and donuts. Even a small amount of joy is suspect in the FDA's brave, new, food-monitored world. In recent years, research has determined that consuming large amounts of trans fats is harmful to the heart. Trans fats have been in the American diet since the 1950s, but recent awareness of its health risks have pushed food companies and restaurants to minimize its use. Today, Americans consume just 1.3 grams of trans fats a day, around 0.6% of total caloric intake. No research has shown this level of consumption to pose any risk."
http://nation.foxnews.com/2014/12/28/happy-holidays-fda-moves-ban-cake-donut-'sprinkles'
Obama Imposed 75,000 Pages of New Regulations in 2014
"Just in the last few weeks, the Obama administration has proposed or imposed over 1,200 new regulations on the American people that will add even more to the already crushing $2 trillion per year cost burden of the federal regulatory machine. According to data compiled from the federal government's Regulations.gov website by the Daily Caller, most of the new regulatory schemes involve energy and the environment — 139 during a mere two-week period in December, to be precise. In all, the Obama administration foisted more than 75,000 pages of regulations on the United States in 2014, costing over $200 billion, on the low end, if new proposed rules are taken into account."
http://www.thenewamerican.com/usnews/constitution/item/19803-obama-imposed-75-000-pages-of-new-regulations-in-2014
Effort to kill California's ban on plastic grocery bags moves forward
http://townhall.com/news/politics-elections/2014/12/30/effort-to-kill-californias-ban-on-plastic-grocery-bags-moves-forward-n1937219
President Obama abandons Michael Boggs nomination
"President Barack Obama will not renominate controversial Georgia judicial nominee Michael Boggs to the federal bench in 2015, according to the state's two Republican senators.
Boggs drew widespread opposition from Senate Democrats, including Democratic Leader Harry Reid of Nevada, for his record as a Georgia state legislator on gay marriage, abortion and the Confederate flag. A White House official confirmed early Wednesday that Boggs will not be renominated. Boggs was originally nominated in December 2013 but never received a confirmation vote. Boggs was originally nominated in December 2013 but never received a confirmation vote. Despite Obama's decision to abandon the nomination, both Georgia senators said in a Tuesday evening statement that they continued to support Boggs, who was nominated to serve on court in the Northern District of Georgia. "We regret the President's decision, as we have supported Judge Boggs throughout this process and remain steadfast in our support. Judge Boggs has served the state with honor and integrity as an appellate and trial judge," said retiring Sen. Saxby Chambliss and Sen. Johnny Isakson, both Republicans. "Throughout the process, Judge Boggs has exhibited enormous restraint and the temperament expected of a jurist."
The two senators said they were informed by White House Chief of Staff Denis McDonough more than a month ago that Boggs would not be renominated to the post next year, when Republicans will take the Senate. While Senate Democrats changed the chamber's rules a year ago to ease confirmation of judges and dozens of judicial nominees benefited from that move, Boggs was not one of them. Reid questioned the White House's vetting of Boggs and slammed his past opposition to same-sex marriage and support for the Confederate flag. Boggs did not get a vote on the Senate floor or even in the Senate Judiciary Committee."
http://www.politico.com/story/2014/12/president-obama-abandon-michael-boggs-nomination-113898.html
Keystone XL set for January hearing
"Legislation approving the Keystone XL pipeline will be the topic of a Jan. 7 Senate Energy and Natural Resources Committee hearing, a move that likely makes good on incoming Majority Leader Mitch McConnell's pledge to put the bill up for a vote first. The bill will likely be the same one that Sen. John Hoeven, R-N.D., sponsored with Sen. Mary Landrieu, D-La., who lost her re-election fight. The bill failed in November by one vote in the Democratic-held Senate. Hoeven and McConnell, a Kentucky Republican, believe that enough centrist Democrats who back the pipeline will join supportive GOP senators to clear a procedural hurdle that would require 60 votes. Whether Keystone XL boosters have 67 votes to override a veto from President Obama is less certain. The bill would authorize construction of the 1,700-mile pipeline's northern leg, which crosses into Canada. The project has been under federal review more than six years, as the State Department must grant builder TransCanada Corp. a cross-border permit to complete the pipeline."
http://www.washingtonexaminer.com/keystone-xl-set-for-january-hearing/article/2558041
2014 Was a Lousy Year for Obama at the Supreme Court
http://reason.com/blog/2014/12/30/2014-was-a-lousy-year-for-obama-at-the-s
Barack Obama Had a Really Terrible Year
ISIS, Ferguson, the Senate, Ukraine, Ebola, border kids. Really, this was a pretty awful sixth year for the president. Not that he's acting like it.
"You can make a compelling case that 2014 was the worst year for President Obama since, well, the year before. And, in fact, the president spent much of this year trying to recover from some body blows he took in the final months of 2013, when, in short order, Congress rebuffed him on Syria and the federal health care exchange imploded. Those setbacks ate away at Obama's public support. According to Gallup, the president began 2014 with a 41 percent approval rating, and he's ending it a tick or two higher. He's also ending the year as a certified lame duck, facing two final years with a hostile Congress and the political conversation centering around the likes of Hillary Clinton, Jeb Bush, and Rand Paul. Losing the Senate punctuated a year when Obama again saw more bad moments than good, and largely garnered more criticism than praise, especially from fellow Democrats, who were quick to blame him as the party's political fortunes declined. More that that, though, it was a year of stomach-churning uncertainty, with one airliner disappearing over the Pacific and another being shot down over Europe, a savage terrorist threat on the march in Iraq, continued civil war in Syria, and Ebola raging through Africa and touching the U.S. Paradoxically, the midterm walloping seemed to liberate Obama. As if now resigned to the reality that he has fewer partners to work with than ever, he is freer to pursue his own agenda. And he ended the year with decisive moves on immigration, climate change, and opening up relations with Cuba, all of which infuriated his opponents but left the White House feeling reinvigorated. So, here's the year, warts and roses all. These are the president's 10 worst episodes of 2014 and then five of his best:"
http://www.nationaljournal.com/white-house/barack-obama-had-a-really-terrible-year-20141230
What Obama's NPR Interview Suggests About the Next Two Years
http://blogs.wsj.com/washwire/2014/12/30/what-obamas-npr-interview-suggests-about-the-next-two-years/?mod=WSJBlog
Conservative lawmakers plan to vote against Boehner for speaker
"Some disaffected conservative House Republicans are planning to rebel and vote against John Boehner for speaker of the House when the new Congress convenes next week. The official speaker's election is set for Jan. 6., when the House will convene for a public floor vote to open the new Congress. While the vote is usually just a formality, these conservative lawmakers are planning to vote for someone other than the Ohio Republican who has been speaker since 2011. "Right now, I've been meeting with a small group, and we — about 16, 18 — and we're hoping to have a name of a sitting member of Congress that we can call out their name," North Carolina Rep. Walter Jones said in a local radio interview before Christmas, which was first reported by BuzzFeed. Though ousting Boehner is seen as a long shot endeavor, the hope of the anti-Boehner bloc is for enough Republicans to deny Boehner a majority of the vote, which would cause him to drop out of the race. These potential defectors are mostly keeping quiet about it in public, but in a posting on Twitter over the weekend, Kentucky Rep. Tom Massie of Kentucky hinted he would oppose Boehner. He posted a photo of a sign that reads: "Next Speaker Please." Such an attempt was tried two years ago, but ultimately failed: a group of conservatives tried to overthrow Boehner during the public vote, but only nine conservatives, frustrated with Boehner's leadership, ended up voting against him. Organizers of that effort said more people had committed to vote against Boehner beforehand, but backed out before the vote. And that's part of the problem with the plan—each House member stands up and calls out the name of the person they are supporting. Members that might be inclined to vote against Boehner are afraid to do so out of fear that others will not follow through with their intentions, leaving them hanging and looking like a fool. A conservative House aide described the current thinking among those voting against Boehner, similar to the one employed two years ago: To win the speaker's race, Boehner needs the support of a majority of people present. If everyone in the House votes, that would be 218. The new Republican majority in the House will be 247. If 30 Republicans vote for someone other than Boehner, under that scenario, the Ohio Republican will not have a majority and the body will have to vote again until someone reaches that threshold. If this would happen, these conservatives hope Boehner would drop out of the speaker's race and another Republican candidate would run for speaker. Some conservatives are upset with Boehner over the recent budget deal, though the conservative wing of the House has long clashed with Boehner over the last few years over a variety of political issues. During the 2013 vote, Kansas Rep. Tim Huelskamp voted for Ohio Rep. Jim Jordan, Michigan Rep. Justin Amash voted for Idaho Rep. Raul Labrador and Kentucky Rep. Tom Massie voted for Amash. New Mexico Rep. Steve Pearce, Oklahoma Rep. Jim Bridenstine and Florida Rep. Ted Yoho all voted for then-House Majority Leader Eric Cantor. Texas Rep. Louie Gohmert and Georgia Rep. Paul Broun voted for outgoing Rep. Allen West instead of Boehner. (The Constitution doesn't require that the speaker of the House actually be in Congress.) Jones, a North Carolina Republican, voted for former U.S. Comptroller General David Walker. His vote caught everyone in the House chamber by such surprise that he was asked to repeat Walker's name during the roll call. Some of these conservative lawmakers who voted against Boehner in 2013 are believed to be possible "no votes" again against him next week. But some, like Broun, aren't in Congress anymore, and others, like Bridenstine, have said publicly they will support Boehner this time. Some newly-elected Republican House members, like Alabama Rep. Gary Palmer, pledged during their campaigns not to vote for Boehner and have said they will follow through with their promise. After the elections this November, Republicans gathered behind closed doors to select Boehner as their nominee for speaker. No one else was nominated to run against Boehner during that session. "Rep. Boehner was selected as the House Republican Conference's choice for Speaker last month," Boehner aide Michael Steel said in an email, "and he expects to be elected by the whole House next week."
http://www.foxnews.com/politics/2014/12/29/conservative-lawmakers-plan-to-vote-against-boehner-for-speaker/
EXCLUSIVE — SEAN HANNITY CALLS FOR TREY GOWDY TO REPLACE BOEHNER AS SPEAKER, GOWDY DECLINES
"Fox News host Sean Hannity, also a nationally-syndicated radio host, tells Breitbart News exclusively that he thinks Rep. Trey Gowdy (R-SC) should challenge Rep. John Boehner (R-OH) for the Speakership of the House. "The American people need bold inspiring solutions to reverse the damaging policies of the President and his party," Hannity said in an email. "This is not a time for half measures. It's time for new dynamic leadership in the House of Representatives. Trey Gowdy is my choice for speaker. He has the ability to articulate and implement the changes needed to get the country on the right path." Gowdy has a "plan to balance the budget, secure the borders, push for energy independence and replace Obamacare with personal healthcare savings accounts," Hannity said, adding that Boehner has burned conservatives far too much. "John Boehner has snubbed and ignored conservatives for too long, as evidenced by the recent cromnibus budget deal he made with Obama, Reid and Hoyer," Hannity said. "It's time he step aside for the good of country and the conservative movement." Gowdy, through spokeswoman Amanda Duvall, declined the invitation from Hannity to challenge Boehner. "Rep. Gowdy has said his time and attention will continue to be devoted to the work assigned to him," Duvall said in an email in response to Hannity's quote. "He is not interested in any leadership positions and believes one can have influence without the title."
http://www.breitbart.com/big-government/2014/12/30/exclusive-sean-hannity-calls-for-trey-gowdy-to-replace-boehner-as-speaker-gowdy-declines/
Hannity: Replace Speaker Boehner
http://thehill.com/homenews/house/228288-hannity-replace-speaker-boehner
McCain's big purge
The Arizona senator's team has been ridding the state's GOP apparatus of his tea party foes.
"Nearly a year ago, tea party agitators in Arizona managed to get John McCain censured by his own state party. Now, he's getting his revenge. As the longtime Republican senator lays the groundwork for a likely 2016 reelection bid, his political team is engaging in an aggressive and systematic campaign to reshape the state GOP apparatus by ridding it of conservative firebrands and replacing them with steadfast allies. The ambitious effort — detailed to POLITICO by nearly a dozen McCain operatives, donors, and friends — has stretched from office buildings in Alexandria, Virginia, where strategists plotted and fundraisers collected cash for a super PAC, to Vietnamese-American communities across Arizona, where recruiters sought out supporters eager to help the incumbent defeat the tea party. Team McCain's goal? Unseat conservative activists who hold obscure, but influential, local party offices. Under the byzantine rules of Arizona Republican Party politics, these elected officials, known as precinct committeemen, vote for local party chairmen. The chairmen, in turn, determine how state and local GOP funds are spent, which candidates are promoted in an election year, and which political issues are highlighted — all matters of central concern for McCain heading into 2016, when the threat of a primary looms. Prior to Aug. 26, when the races for the party offices were held, the vast majority of the 3,925 precinct slots were filled by people McCain's team considered opponents. Now, after an influx of candidates were recruited by the senator's allies, around 40 percent of those offices — 1,531 to be exact — will be held by people McCain's team regards as friendly. They will have the power to vote down hostile Republican chairmen in each of their respective localities. "There's been a huge organizational effort that I've never seen before," said Gordon James, an Arizona public relations executive and longtime McCain confidant. "A lot of the party folks who were hostile to John McCain have been marginalized, and that's a good thing."
http://www.politico.com/story/2014/12/john-mccain-arizona-tea-party-113849.html
A 2015 New Year's Presidential Resolution
Hang together — or be hung out to dry, once again, in 2016
"Congratulations to Texas Senator Ted Cruz for winning the Federalist Today Presidential Straw Poll with 26% of the nearly one thousand votes cast. Placing a respectable second and third, Senator Rand Paul (22%) and Governor Scott Walker (16%) showed that they also have considerable support among the "lovers of freedom and anxious for the fray" Federalist faithful. The political insider would, undoubtedly, not be impressed. Good luck getting Senators Cruz or Paul elected President of the United States. Any such insurgent's campaign will be undone by a press that favors Democrats, a bare-knuckles Republican establishment that favors milque-toast candidates, and a bewildered flyover electorate conditioned to favor one flavor-of-the-month insurgent presidential candidate after another, to the detriment of any effective insurgent candidacy. These same insiders would have no problem envisioning a scenario in which insurgent Democrat Elizabeth Warren, establishment Democrat Hillary Clinton, or establishment Republicans Jeb Bush, Mitt Romney, or Chris Christie win the presidency. Ruling-class smugness aside, these folks have a point: playing by the normal rules, the least likely outcome in 2016 is a victory by a Republican insurgent, even though 40% of Americans consistently identify themselves as conservatives (twice the typical number of progressives) But who says we have to play by their rules? Suppose the former South Carolina senator and current president of the Heritage Foundation, Jim DeMint, once again able to meet freely with sitting members of Congress, requests and leads a meeting in the new year with Cruz, Paul, and other serious insurgent candidates–two years before the inauguration of the next president of the United States. At the meeting, DeMint lays out two possible pathways to winning the presidency: Scenario One: An insurgent miraculously wins a three-front 2016 election battle by simultaneously (a) consolidating conservative-libertarian support in the midst of a heated primary; (b) defeating a well-funded, well-positioned, well-organized Republican establishment candidate, and (c) defending himself against the mainstream media charge that he's too outside the mainstream to win a national election. Likelihood of pulling off this trifecta in a condensed election season: almost zero. Scenario Two: The insurgents agree to compete with one another over the summer and fall months of 2015 in a well-organized series of regional debates, speeches, town hall meetings, and organized votes. These events would aid the largely conservative and libertarian Republican base in naturally and fairly reducing the field of insurgents to one consensus candidate by Thanksgiving. Likelihood of winning the Republican nomination and thereafter the presidency: perhaps one in four, or about the same as the other contestant wings of the two major parties. Leading the candidates through the math, DeMint convinces each that the most likely insurgent path to victory in 2016 (and therefore his most likely path to victory) comes from embracing the second option. Since each thinks he has the right stuff to win a fair fight, all agree to work together to make the fight fair. Led by DeMint, candidates, donors, activists, and organizations across the conservative-libertarian spectrum through the spring of 2015 agree to the terms of the competition and work together to galvanize limited government partisans to participate in the affair. After a spirited summer and fall campaign season, an insurgent emerges from the field battle-tested and well-positioned to move on to win the Republican nomination."
http://thefederalist.com/2014/12/29/a-2015-new-years-presidential-resolution/
Voters Think GOP Needs A Fresh Face in 2016
"Most voters – including Republicans – think the GOP should start fresh during the next presidential election. But a sizable number of voters also express concern about families from both sides of the political aisle holding too much influence. A new Rasmussen Reports national telephone survey finds that 64% of Likely U.S. Voters believe Republicans should look for a fresh face to run for president in 2016. Just 10% think the GOP should promote a candidate who has run in the past. Twenty-five percent (25%) are not sure."
http://www.rasmussenreports.com/public_content/politics/elections/election_2016/voters_think_gop_needs_a_fresh_face_in_2016
Voters agree: No to Jeb Bush and Mitt Romney
http://www.washingtonexaminer.com/voters-agree-no-to-jeb-bush-and-mitt-romney/article/2557942
Obama closes 2014 with higher poll numbers
http://www.washingtonexaminer.com/obama-closes-2014-with-higher-poll-numbers/article/2558006?custom_click=rss
What's Behind Obama's Improving Poll Numbers?
"As Barack Obama nears the halfway point of his second term, things appear finally to be looking up for the president after a difficult year. For the first time since September 2013, Gallup's daily polling on Mr. Obama's job approval rating shows it above water: 48% of Americans approve of the job he's doing and 48% disapprove. Other recent polls also show support for Mr. Obama on the rise. A CNN/ORC poll released last week found Mr. Obama's approval rating at a 20-month high of 48%, with 50% disapproving of the job he was doing. A Rasmussen Reports survey found the same margins of support. A likely factor in Mr. Obama's rising approval numbers is the strengthening economy, which appears at last to be gaining steam after a long, tepid recovery. The U.S. economy officially exited recession in 2009, the private sector has enjoyed 57 straight months of job growth, and home prices are rising. Still, as recently as October Americans were reluctant to give the president any credit –  dissatisfaction with the president was at a high point, when 57% said they disapproved of his job performance. Here are some explanations for why they may be coming around: The uptick in Mr. Obama's approval rating coincides with an increase in Americans' confidence in the economy. Gallup's Economic Confidence Index averaged a positive number—+2—for the week ending in Dec. 28, the first time it had topped zero since December 2007. Gallup's index measures Americans' opinion of the state of the economy and whether they think the economy is improving or worsening. Contributing to the rising confidence are low gas prices and soaring stocks. Prices at the pump have plummeted in recent months, a phenomenon that will free up billions of dollars for people to spend next year. The lower prices amounted to a tax cut of $100 billion and $125 billion for the middle class, the Journal reported earlier this month. More than half of respondents to a Wall Street Journal/NBC News poll earlier this month said falling gas prices were having a positive impact on their families, and expectations that the economy would improve were at their highest point since mid-2013. U.S. stocks rose to record highs last week. Investors say they are expecting further gains for stocks in 2015, citing the surprising rate of U.S. growth in the third quarter and forecasts for strong holiday-season sales. That is yet another factor contributing to Americans' brightening outlook on the economy. And since his party received a thrashing in November's midterm elections, Mr. Obama has kicked it up a notch, taking aggressive unilateral action that has cheered Democrats. Since Election Day, the president has announced a climate deal with China, overhauled the nation's immigration system, and moved to thaw America's relationship with Cuba after decades of hostility. Those moves—all made without Congress—have stoked Republicans' ire, but the new, proactive Mr. Obama is likely a welcome change for members of his own party. In particular, Hispanics are happy. Following Mr. Obama's move on immigration, under which millions of illegal immigrants will gain protections from deportation, his job approval rating among Hispanics rose 12 points, according to a Gallup poll taken in the weeks after his order. That increase was far larger than any change in his standing among whites or African Americans."
http://blogs.wsj.com/washwire/2014/12/30/whats-behind-obamas-improving-poll-numbers/?mod=WSJBlog
What Pissed Off the Tea Party in 2014
A recap of wins, losses by the liberally defined conservative movement.
http://www.usnews.com/news/articles/2014/12/29/what-pissed-off-the-tea-party-in-2014
Hear It: Obama's Apology Call to Newlyweds Forced to Move Wedding Because of His Golf Game
"CNN obtained video of Natalie Heimel and Edward Mallue Jr. speaking with the conciliatory president on their wedding day. "Listen. Congratulations on your wedding. I feel terrible. Nobody told us," Obama told the couple on speakerphone. "If they had just mentioned that they were going to have a wedding on the 16th hole, we would have skipped the 16th hole." He added, "I hope the wedding went OK anyway." "It did," the groom replied. "Thank you very much. It was a blessing in disguise." Heimel and Mallue were originally supposed to exchange vows Sunday on the Kaneohe Klipper Golf Course on Marine Corps Base Hawaii, but learned just one day out that they had to switch locations because of Obama's golf plans. "How long you been going out?" the president inquired. The couple told him they had been dating since 2011. Both Army captains, they each attended West Point but didn't meet until they were stationed together in Germany. They now live in Hawaii. "Now, the only question is where do you honeymoon when you live in Hawaii?" Obama asked. "We haven't figured that part out yet," Heimel laughed."
http://www.theblaze.com/stories/2014/12/30/hear-it-obamas-apology-call-to-newlyweds-forced-to-move-wedding-because-of-his-golf-game/
New evidence Sony hack was 'inside' job, not North Korea
http://nypost.com/2014/12/30/new-evidence-sony-hack-was-inside-job-cyber-experts/
Obama, Holder Bizarrely Claim Race Relations Better Under Them
http://www.nationalreview.com/corner/395486/obama-holder-bizarrely-claim-race-relations-better-under-them-john-fund
Bill de Blasio's Meeting With NYPD Leadership Yields 'No Resolve'
"New York City Mayor Bill de Blasio met with leaders from five different police unions Tuesday — but it didn't appear to do anything to mend his relationship with the NYPD. According to insiders, who spoke with the New York Post, the mayor was unapologetic and often sat in total silence, offering no solutions to repair their tense relationship. The meeting included Commissioner William Bratton and the leaders of the Captains Endowment Association, Lieutenants Benevolent Association, Sergeants Benevolent Association, Detectives' Endowment Association and Patrolmen's Benevolent Assocation. Sources told the Post that de Blasio said during the meeting he didn't think the anti-NYPD protests which have recently grappled the city had to do with the killing of two officers on Dec. 20. "I don't see any connection," the mayor said, according to a source's account to the Post. PBA President Pat Lynch said after the meeting that nothing had been accomplished. "There were a number of discussions, especially about the safety issues members face. There was no resolve," he said. "And our thought here today is that actions speak louder than words and time will tell."
http://www.theblaze.com/stories/2014/12/31/bill-de-blasios-meeting-with-nypd-leadership-yields-no-resolve/
REPORT: DE BLASIO AIDES URGED NY LAWMAKERS TO DENOUNCE POLICE UNION PRESIDENT
http://www.breitbart.com/big-government/2014/12/30/report-de-blasio-aides-urged-ny-lawmakers-to-denounce-police-union-president/
PA MAN KILLED TRYING TO RUN DOWN POLICE OFFICERS
http://www.breitbart.com/big-government/2014/12/30/pa-man-killed-trying-to-run-down-police-officers/
'WAR ON COPS' NETS MORE POLICE DEATHS, '15 AMBUSH ASSAULTS'
http://www.breitbart.com/big-government/2014/12/30/war-on-cops-nets-more-police-deaths-15-ambush-assaults/
John Boehner blasts Obama's Afghanistan strategy
http://www.politico.com/story/2014/12/john-boehner-obama-afghan-strategy-113880.html
COTTON: 'APPALLING' TO CONSIDER US EMBASSIES IN TEHERAN, HAVANA BEFORE JERUSALEM
"On Monday's broadcast of "The Hugh Hewitt Show," Sen-elect Tom Cotton (R-AR) explained to fill-in host Lanhee Chen why President Barack Obama's direction in foreign policy regarding Iran was wrong. According to Cotton, Obama's priorities regarding Cuba, Iran and Israel were out of whack. "I think it's appalling that President Obama would consider putting an embassy in Teheran, or for that matter Havana, before he puts one in Jerusalem," Cotton said. "I think it's just a continued example of how he's weak and soft on our adversaries to whom he grants concessions, and yet harsh on our allies to countries like Israel. But also, who's to say if we put an embassy there, we'll keep it? The last time we had an embassy there against the very same thuggish theocratic regime that we have in now, they invaded our embassy and held Americans hostage for over a year. Until the regime changes in Iran, we shouldn't be putting an embassy there. We shouldn't be giving them any assistance. We should be focused on protecting American interest."
http://www.breitbart.com/video/2014/12/30/cotton-appalling-to-consider-us-embassies-in-teheran-havana-before-jerusalem/
Pentagon, moving to close Guantanamo, sends five prisoners to Kazakhstan
"The U.S. military has sent five detainees from the prison at Guantanamo Bay to Kazakhstan, the Pentagon announced late Tuesday, capping a year of intensified efforts by the Obama administration to shut down the detention center. The transfer of the prisoners, three Yemenis and two Tunisians, to the central Asian nation brings the number of detainees moved out of Guantanamo this year to 28. "The United States coordinated with the Government of Kazakhstan to ensure these transfers took place consistent with appropriate security and humane treatment measures," the Pentagon said in a statement. Officials are preparing to accelerate transfers in 2015 as President Obama attempts to make good on one of his key national security goals: closing the prison that became a global symbol of the excesses of the U.S. response to the Sept. 11, 2001, terrorist attacks. Already in December, the Pentagon had sent four detainees home to Afghanistan and moved eight prisoners to Uruguay. Detainees have also been transferred this year to Slovakia, Georgia, Algeria, Kuwait and Saudi Arabia. The Pentagon identified the Yemeni detainees as Asim Thabit Abdullah al-Khalaqi, Muhammad Ali Husayn Khanayna and Sabri Muhammad Ibrahim al-Qurashi."
http://www.washingtonpost.com/world/national-security/pentagon-moving-to-close-guantanamo-sends-five-prisoners-to-kazakhstan/2014/12/31/294c80e8-902d-11e4-ba53-a477d66580ed_story.html?wprss=rss_homepage
Jihadi Supporters Exchange Savage Ideas on How to Kill Islamic State Captive
"Supporters of the Islamic State are using Twitter to exchange ideas about the different ways they would like to see a Jordanian pilot captured by the militant group to be executed. The website Vocativ examined some of the posts using an Arabic hashtag that translates to "suggest a way to kill the Jordanian pilot pig" and found some vicious entries. Suggestions calling for the blood of First Lt. Mu'ath al-Kaseasbeh included beheading, burning him alive, axing him to death and running him over with a bulldozer… Other tweets included photos of bloody chainsaws, hangings and car assaults. One suggested using nail clippers — the tweet ending with a smiley emoticon."
http://www.theblaze.com/stories/2014/12/30/jihadi-supporters-exchange-savage-ideas-on-how-to-kill-islamic-state-captive/