News Briefing for Wednesday, December 17, 2014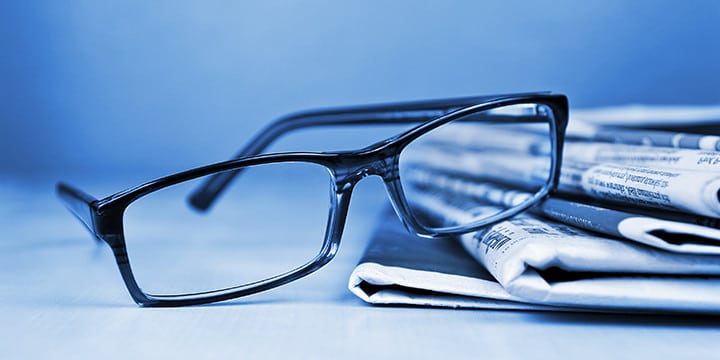 HEALTHCARE:
Insurers Are Delaying Obamacare Payment Deadline Again
"Obamacare insurers that are part of the industry's top trade group are voluntarily giving customers more time to pay their premiums this year.  Premiums for Jan. 1 coverage are usually due by Dec. 31; the deadline to sign up for coverage in most states was Monday, although a growing number delayed that date as well. But insurers are giving customers an extra grace period to pay for their coverage, which varies by each company, according to America's Health Insurance Plans. Insurers will still provide health insurance beginning on Jan. 1, even for those who haven't paid yet. "Our community wants to do everything we can to make sure consumers have greater peace of mind about their health care coverage and to support them throughout the open enrollment process," Karen Ignagni, AHIP's president, said in a statement. During last year's open enrollment period, the Obama administration pressured several insurers into accepting January premium payments all the way through Jan. 15 in two separate delays due to the problems with HealthCare.gov."
http://dailycaller.com/2014/12/16/insurers-are-delaying-obamacare-payment-deadline-again/
Insurers Ease 'Obamacare' Deadline
http://abcnews.go.com/Health/wireStory/apnewsbreak-insurers-ease-obamacare-deadline-27626770
Insurers grant Obamacare enrollees grace period for January payments
"The insurance industry is hoping to minimize the behind-the-scenes technical issues and "wants to do everything we can to make sure consumers have greater peace of mind about their health care coverage and support them throughout the open enrollment process," Karen Ignagni, head of the trade group, said in a statement to The Associated Press. The grace period for customers will vary depending on the carrier, so enrollees should check with their plan to confirm when their January premiums are due.
http://fortune.com/2014/12/16/insurers-grant-obamacare-enrollees-grace-period-for-january-payments/
Health insurers extend premium deadlines due to chronic back-end exchange issues
"The White House has been quick to brag about the last of front-end problems in the ObamaCare exchange this year, but what about the back end? Last year's debacle on the consumer side eclipsed the problems of managing enrollments with the insurers themselves, which created all sorts of issues when consumers tried to use insurance in which they thought they had enrolled, and for insurers who had trouble getting premium payments for the coverage they thought they had offered. This year, the process looks little changed, and insurers are now extending the deadlines because the Healthcare.gov back end is still not running properly: Trying to head off a new round of consumer headaches with President Barack Obama's health care law, the insurance industry said Tuesday it will give customers more time to pay their premiums for January. America's Health Insurance Plans, the main industry trade group, says the voluntary steps include a commitment to promptly refund any overpayments by consumers who switched plans and may have gotten double-billed by mistake. Though the HealthCare.gov website is working far better this year, the industry announcement highlights behind-the-scenes technical issues between the government and insurers that have proven difficult to resolve. Last year's enrollment files were riddled with errors, and fixing those has been a painstaking process. As a result, renewing millions of current customers is not as easy as it might seem. It hasn't seemed easy at all ever since the government got put in charge of the process. Prior to ObamaCare, insurers operated their own web portals with little trouble. HHS even has a similar system in place with Medicare Advantage that runs well and creates few problems. Despite this, HHS still can't figure out the back end for ObamaCare, even though it has a smaller number of consumers enrolling in the system. In fact, the majority of its 6.7 million enrollees are allowing their existing plans to automatically renew, despite warnings that it might leave consumers with a much bigger tax bill for 2015. The AP also warns that the auto-renewal process may be less than smooth in other ways: Based on early numbers, it's looking like the majority of the roughly 6.7 million current customers have opted to stay with the plans they have now and be automatically renewed Jan. 1. Assuring that happens as smoothly as it's been advertised is the administration's next major challenge. Don't bank on it."
http://hotair.com/archives/2014/12/16/health-insurers-extend-premium-deadlines-due-to-chronic-back-end-exchange-issues/
2.5M enrolled in Obamacare in a month
"Obamacare enrollment appears on track to meet administration goals for 2015, with almost 2.5 million people selecting plans on HealthCare.gov in the first month — including 1 million last week alone. The figures don't include the weekend surge before the sign-up season's first deadline, federal health officials announced Tuesday. The federal website has been handling the increased traffic as the Obama administration works toward its scaled-back goal of having 9.1 million Americans covered in the exchanges by the end of next year. As of mid-October, 6.7 million people were covered, meaning they were enrolled in a plan and paying premiums. The Department of Health and Human Services said Tuesday that about half of those signing up for coverage between Nov. 15 and Dec. 12 were new customers. The other half were renewing customers. Any current policyholder who missed the Dec. 15 renewal deadline will be automatically re-enrolled. This second open enrollment season will continue until Feb. 15, but individuals who wanted to get covered as of Jan. 1 had to sign up by 3 a.m. Tuesday EST.
The latest figures from HHS were for HealthCare.gov, not the exchanges that 13 states and the District of Columbia run on their own. Officials didn't release enrollment numbers for Dec. 13-15, but CMS Principal Deputy Administrator Andy Slavitt told reporters Tuesday that it was "an extremely busy weekend." HealthCare.gov saw more than 3 million unique visitors during that time, and on Monday, the call center received more than 1 million calls. The website withstood a surge of consumer traffic ahead of Tuesday's early morning deadline, though the call center experienced longer-than-normal wait times. Slavitt said 500,000 people left their information with customer service representatives over the weekend so that they could be contacted later to finish the enrollment process."
http://www.politico.com/story/2014/12/obamacare-exchanges-2015-113606.html
HHS: 2.5 million Obamacare signups
http://www.washingtonexaminer.com/hhs-2.5-million-obamacare-signups/article/2557481?custom_click=rss
Millions More Sign Up for Obamacare Health Insurance
http://www.nbcnews.com/storyline/obamacare-deadline/millions-more-sign-obamacare-health-insurance-n269581
Obamacare Enrollment Is Up But Returning Customers Are Still Shying Away
"Just before the deadline to have Obamacare coverage for January, only 1.3 million of last year's HealthCare.gov customers had renewed their insurance, according to the Department of Health and Human Services. On HealthCare.gov alone, which serves 37 states this year, 2,466,562 people have selected plans so far this enrollment period. That data ends Dec. 12, not including what HHS calls an "extremely busy" weekend before Monday's deadline to purchase coverage effective Jan. 1. That's almost double the number of sign-ups compared to the week before, according to limited HHS data. A month into the open enrollment period, the administration hasn't released a full enrollment report, as it did last year. It's been sticking to weekly "enrollment snapshots" that include total HealthCare.gov sign-ups, website traffic and call center wait times, but no state-by-state information or data on the age and gender of customers or the types of plans they've chosen. The closer it gets to a deadline, the more customers that come flocking to Obamacare exchanges. But just three days before Jan. 1 ended, just around 28 percent of last year's customers had renewed their policies, according to HHS data, and it would be difficult for the administration to make up that many customers even in a high-traffic weekend. The Obama administration's enrollment totals are likely to be saved by its autorenewal policy, which allows HHS to sign HealthCare.gov customers up for another year of the same policy if they don't renew or cancel it themselves. That policy has been plagued with problems — but at this rate, it may help to keep HealthCare.gov in business in the long run."
http://dailycaller.com/2014/12/16/obamacare-enrollment-is-up-but-returning-customers-are-still-shying-away/
The Man Who Busted Gruber Speaks Out, Reveals $250 Billion Obamacare Tax Grab
"During an interview with Project Veritas' James O'Keefe, little known Philadelphia financial advisor Rich Weinstein makes three main points:
-Obamacare is a $250 billion hidden tax grab per year on individual Americans and their families
-Obamacare advocates make it seem like costs are shifted onto insurance companies, when really they're shifted onto healthcare consumers. Further, Weinstein points out that so-called "cadillac tax" isn't reserved for expensive plans, but instead eventually hits all plans. The "cadillac tax" in Obamacare is not applied directly to the consumer but indirectly through the insurance companies. This way, the consumer blames insurance companies for increased costs instead of the government for a massive tax grab hidden in Obamacare.
-Obamacare isn't a "mess" or a "disaster" of a bill, but rather a brilliant, well structured piece of legislation with very deliberate language and components.
Be sure to watch the whole thing, it's well worth your time. "I just wanted the American people to know what's going on," Weinsten said."
http://townhall.com/tipsheet/katiepavlich/2014/12/16/the-man-who-busted-gruber-speaks-n1932597
Democrats: Supreme Court's Latest Obamacare Case Could Cut Premium Subsidies By $65 Billion
"The Supreme Court's decision about the legality of Obamacare subsidies in some states could put $65 billion in premium subsidies at risk, according to a report from Democratic Rep. Henry Waxman. Next June, the Supreme Court will rule on King v. Burwell, determining whether the Affordable Care Act restricts subsidies to state-run exchanges alone. A ruling against the Obama administration, which argues that the ACA's requirement that subsidies go to exchanges "established by the state" should include the federal website, would cut off subsidies and skyrocket rates for all HealthCare.gov's customers. Democratic staff on the House Energy and Commerce Committee issued a report Tuesday of the total amount of premium subsidies that would be eliminated if the Obama administration loses its case. Waxman, the ranking member on the committee, says taxpayers could save as much as $65 billion in subsidy payments by 2016 — markedly higher than previous estimates. "The law's opponents are continuing a series of legal challenges to undermine it," Waxman said in a statement. "If the law's opponents succeed, they will deprive Americans of $65 billion in tax credits, making it more difficult for millions of middle class families to have the health insurance coverage they need." The Democrats' report suggests that the Supreme Court was wrong to decide to take the case, citing an editorial from The New Republic calling the argument that the subsidies are restricted to state-run exchanges "legally laughable." Although King v. Burwell has made it to the Supreme Court, the administration remains adamant that it's of little consequence."
http://dailycaller.com/2014/12/16/democrats-supreme-courts-latest-obamacare-case-could-cut-premium-subsidies-by-65-billion/
IMMIGRATION:
BREAKING: Federal judge finds Obama amnesty is unconstitutional
Ruling doesn't immediately overturn policy
"A federal judge has found parts of President Obama's new deportation amnesty to be unconstitutional, issuing a scathing memo Tuesday accusing him of usurping Congress's power to make laws, and dismantling most of the White House's legal reasoning for circumventing Congress. Judge Arthur J. Schwab, sitting in the western district of Pennsylvania, said presidents do have powers to use discretion in deciding how to enforce the law, but said Mr. Obama's new policy goes well beyond that, setting up a full system for granting legal protections to broad groups of individuals. He said Mr. Obama writing laws — a power that's reserved for Congress, not the president. "President Obama's unilateral legislative action violates the separation of powers provided for in the United States Constitution as well as the Take Care Clause, and therefore is unconstitutional," Judge Schwab wrote. The judge also said the policy allows illegal immigrants "to obtain substantive rights." The memo came as part of a deportation case before the judge, and Judge Schwab's order does not invalidate the president's policies. But it serves as a warning shot as other direct challenges to the new amnesty begin to make their way through the courts. Immigrant rights advocates said the ruling was a shocking overstep of the court's authority. Indeed, the Obama administration has argued in federal court in Washington that judges have no power to review the president's decision-making."
http://www.washingtontimes.com/news/2014/dec/16/judge-finds-obama-amnesty-unconstitutional/?page=1
District court declares Obama immigration action unconstitutional (Updated)
"This is the first judicial opinion to address Obama's decision to expand deferred action for some individuals unlawfully present in the United States. [I've now posted the opinion here.] The procedural background of the case is somewhat unusual.  The case involves an individual who was deported and then reentered the country unlawfully. In considering how to sentence the defendant, the court sought supplemental briefing on the applicability of the new policies to the defendant, and whether these policies would provide the defendant with additional avenues for seeking the deferral of his deportation.  In this case, however, it's not entirely clear it was necessary to reach the constitutional question to resolve the issues before the court with regard to the defendant's sentence. This isn't the only case challenging the lawfulness of the Obama's immigration actions.   Some two-dozen states have filed suit challenging Obama's recent immigration policy reforms.  Led by Texas, these states claim that the president as exceeded the scope of executive authority in this area.  As I've noted before, I'm skeptical of these arguments on the merits (as is Ilya), and wonder whether the states will be able to satisfy the requirements of Article III standing to bring their claims.  Yet as this case shows, even if the states don't have standing, the legality of the president's actions could nonetheless be decided in federal court… It is quite unusual for a district court to reach this sort of constitutional issue in this sort of case.  Indeed, Judge Schwab appears to have reached out quite aggressively to engage the lawfulness of the President's actions.  Based upon the procedural history recounted in the opinion, it appears the court requested briefing on the applicability of the new immigration policies on its own order.  That is, the issue was not initially raised by the defendant in his own defense.  As a result of the court's decision, however, the defendant now has the option of withdrawing his guilty plea and potentially seeking deferral of his deportation under the new policy. On the merits, I understand the concerns that motivate Judge Schwab's reasoning, but I am not persuaded.  First, it is important to note that the executive branch has exercised a substantial degree of discretion in implementing and enforcing immigration law for decades.  Work permits have been issued in conjunction with deferred action for at least forty years.  President Obama's actions are broader in scope, but not clearly different in kind from what his predecessors have done and to which Congress has acquiesced. It is true, as Judge Schwab notes, that the President's announced policy identifies broad criteria for deferring removal of individuals unlawfully in the country.  This would appear to make the action somewhat legislative, but I don't think it's enough to make the action unlawful.  The new policy does not preclude the executive branch from revoking deferred action in individual cases and does not create any enforceable rights against future executive action.  It's no more unconstitutional than a US attorney telling the prosecutors in his office not to prosecute low-level marijuana possession absent other factors that justify federal prosecution. President Obama's action may be broader than many are comfortable with, and it is understandably hard to stomach given all the President's prior statements disclaiming authority to take these steps — but such concerns are rooted in customary political norms, not judicially enforceable constitutional rules. ADDITIONAL UPDATE: As I think about Judge Schwab's opinion a bit more, it seems to me to be an advisory opinion. Neither party to the proceeding raised the issue and, as far as I can tell, neither party sought to have the President's actions declared unlawful.  So there was no case or controversy presenting this question.  This could explain the anomalous nature of Judge Schwavb's disposition of the case: After declaring the President's actions to be unlawful, he nonetheless issued an order giving the defendant an opportunity to seek to claim the benefit of the new policy (assuming the defendant could demonstrate that he qualifies).  In other words, while Judge Schwab declared the President's actions to be unlawful, he did not set it aside.  Indeed, given that no party was challenging the lawfulness of the President's action, it's not clear what authority the court would have had to invalidate the policy."
http://www.washingtonpost.com/news/volokh-conspiracy/wp/2014/12/16/district-court-declares-obama-immigration-action-unconstitutional/
Court: Obama's 'Executive Action on Immigration Is Unconstitutional'
""The November 20, 2014 executive action on immigration is unconstitutional," says Judge Arthur J. Schwab in one heading of the "memorandum opinion" he issued in the case of United States of America v. Elionardo Juarez-Escobar. "President Obama's unilateral legislative action violates the separation of powers provided for in the Constitution as well as the Take Care Clause, and therfore, is unconstitional," said the judge. The case involves and illegal alien who had been deported from the United States in 2005, returned, was working in Pennsylvania, and then was pulled over this year for a traffic violation and subsequently charged with driving under the influence. "In determining whether the Executive Action is applicable to the Defendant, this Court must first determine whether the Executive Action is constitutional," said the court. "The Court is bound to ensure that the Constitution's structural safeguards are preserved." "President Obama contended that although legislation is the most appropriate course of action to solve the immigration debate, his Executive Action was necessary because of Congress's failure to pass legislation, acceptable to him, in this regard," said the court. "This proposition is arbitrary and does not negate the requirement that the November 20, 2014 Executive Action be lawfully within the President's executive authority. It is not."
http://cnsnews.com/news/article/terence-p-jeffrey/court-obamas-executive-action-immigration-unconstitutional
Federal judge: Obama immigration actions 'unconstitutional'
"The opinion, though, is unique in that it did not come in response to a challenge to Obama's immigration policy announcement. It is unclear what impact, if any, the opinion might have other than to rally critics and fuel momentum behind other lawsuits. Rather, Schwab issued his opinion in response to a criminal case against Honduran illegal immigrant Elionardo Juarez-Escobar, who was previously deported in 2005 — and was caught in the U.S. again earlier this year. He already has pleaded guilty to "re-entry of a removed alien," but the court subsequently examined the impact of Obama's immigration actions on the case. For that review, Schwab left open whether the actions might apply to Juarez-Escobar but determined the executive actions themselves were unconstitutional. He wrote that the action goes beyond so-called "prosecutorial discretion" — which is the "discretion" the administration cites in determining whether to pursue deportation against illegal immigrants. Obama's policy changes would give a reprieve to up to 5 million illegal immigrants, including those whose children are citizens or legal permanent residents and who meet other criteria. Schwab, a George W. Bush appointee, wrote that this "systematic and rigid process" applies to a "broad range" of enforcement decisions, as opposed to dealing with matters on a "case-by-case basis." Further, he wrote that the action goes beyond deferring deportation by letting beneficiaries apply for work authorization and allowing some to become "quasi-United States citizens." He also cited Obama's argument that he was proceeding with executive action after Congress failed to act on comprehensive immigration legislation, and countered: "Congressional inaction does not endow legislative power with the Executive."  The Justice Department downplayed the significance of the opinion. "The decision is unfounded and the court had no basis to issue such an order," a DOJ spokesperson said in a statement. "No party in the case challenged the constitutionality of the immigration-related executive actions and the department's filing made it clear that the executive actions did not apply to the criminal matter before the court. Moreover, the court's analysis of the legality of the executive actions is flatly wrong. We will respond to the court's decision at the appropriate time."  Critics of the administration's policy, though, hailed the opinion.  "The President's unilateral executive action suspending the nation's immigration laws for roughly five million illegal aliens has received its first judicial test, and it has failed," John Eastman, law professor at Chapman University, said in a statement. Other direct legal challenges to Obama's immigration actions, including one by two-dozen states, remain pending before the federal courts."
http://cnsnews.com/news/article/terence-p-jeffrey/court-obamas-executive-action-immigration-unconstitutional
Reports: Federal Judge Says Obama Violated the Constitution With Immigration Action
http://www.theblaze.com/stories/2014/12/16/reports-federal-judge-says-obama-violated-the-constitution-with-immigration-action/
A Judge Calls Obama's Executive Action on Immigration Unconstitutional
http://blogs.wsj.com/washwire/2014/12/16/a-judge-calls-obamas-executive-action-on-immigration-unconstitutional/?mod=WSJ_Politics%20and%20Policy
Federal Judge Calls Obama's Immigration Actions Unlawful
http://www.nytimes.com/2014/12/17/us/federal-judge-calls-obamas-immigration-actions-unlawful.html?partner=rss&emc=rss&_r=0
Obama administration urges dismissal of lawsuit over immigration actions
"The Obama administration is urging dismissal of a lawsuit that would dismantle the president's immigration program, an initiative designed to spare nearly 5 million people in the U.S. illegally from deportation. The case was brought by an Arizona sheriff, Joe Arpaio, who contends that President Barack Obama's program serves as a magnet for more illegal entries into the U.S. Arpaio says the new arrivals will commit crimes and thus burden his law enforcement resources. In a court filing late Monday, the Justice Department told U.S. District Judge Beryl Howell that the sheriff's theory is speculative and unsubstantiated and that Arpaio has failed to show he will suffer any injury at all from the federal government's program. The sheriff's challenge to the federal program is "meritless," the Justice Department said in its court filing. The Justice Department said the federal program "does not grant legal status to any alien. Rather, it authorizes a temporary exercise of prosecutorial discretion on a case-by-case basis for certain individuals who have been in the United States since 2010 and have deep ties to the community." The department said the Supreme Court has made clear that the federal government has broad discretion on immigration enforcement. Arpaio's lawsuit was filed within hours of the Nov. 20 announcement of Obama's immigration effort. Separately, 24 states have joined in a federal court challenge in Texas alleging that Obama violated constitutional limits on presidential power. The states' lawsuit says the president's action by executive order will exacerbate the humanitarian crisis along the southern border. Arpaio's lawsuit says Obama is "hijacking" existing immigration regulation and law, creating a radically new and different regime. Arpaio has often clashed with the federal government over the enforcement of immigration laws and he has filed suit to stop new policies announced by Obama. The federal initiative marks the most sweeping changes to the nation's immigration laws in nearly three decades and set off a fierce fight with Republicans."
http://www.foxnews.com/politics/2014/12/16/govt-urges-dismissal-lawsuit-over-immigration/
Justice Departments asks judge to dismiss immigration suit
http://www.cbsnews.com/news/justice-departments-asks-judge-to-dismiss-immigration-suit/
District Court Declares Obama Immigration Amnesty Unconstitutional
"In a 38-page opinion, Judge Arthur J. Schwab held that the president's action exceeds executive authority. The court rejected the administration's claim that Obama's non-enforcement of the immigration laws is a valid exercise of prosecutorial discretion, reasoning that because the executive order creates broad categorical exemptions from enforcement, rather than evaluating aliens on a case-by-case basis, it is actually a rewriting of Congress's statutes not a routine allocation of prosecutorial resources. Moreover, by effectively legislating benefits for aliens, the executive purports to exercise powers that the Constitution vests in Congress. The president's misuse of the prosecutorial discretion doctrine and usurpation of Congress's legislative authority, particularly in the area of immigration (non)enforcement, are dilated on extensively in my recent book, Faithless Execution. Jon Adler has a quick analysis of Judge Schwab's opinion at the Volokh Conspiracy, here. I wonder how the Republican establishment will take this: A federal court has the gumption to declare the obvious — namely, that Obama's immigration policy is unconstitutional, just as Republican candidates argued while seeking votes during the recent midterm election campaign — only three days after 20 Republican senators astonishingly joined with the Democrats to endorse Obama's policy as constitutionally valid."
http://www.nationalreview.com/corner/394799/district-court-declares-obama-immigration-amnesty-unconstitutional-andrew-c-mccarthy
REPORT: MANY UNKNOWNS REMAIN FOR OBAMA'S EXECUTIVE AMNESTY
"While President Obama touts his executive amnesty and Republicans rail against it, many of the implications and plans are still unknown, according to a new report from the Center for Immigration Studies. Legal policy analyst Jon Feere of the anti-amnesty group argues that even though the Department of Homeland Security outlined the executive actions in memos, many of the details of those actions are yet to be determined.   "These memos are a reminder that one can't think of Obama's lawless amnesty scheme as settled law," Feere explains. "Not only are these plans currently a work-in-progress, any provision can change on a whim or be expanded in the future with nothing more than Obama's pen." In his report, Feere argues that the memos are simply the beginning of a process of executive branch policy making. "It is very possible that Americans will not know how Obama's new immigration scheme will operate until it is already up and running," he writes in the report.  For example, Feere highlights that the executive branch still has yet to offer definitions in some instances. For example, of "extreme hardship" when dealing with waivers for immigrant visa applicants who are a U.S. citizen or legal permanents resident's spouse, child, or parent. "More notable is the fact that [DHS Sec. Jeh] Johnson notes that the statute 'does not define the term, and federal courts have not specifically defined it through case law.' In other words, the administration is going to come up with as-of-yet unseen guidelines about the definition of 'extreme hardship' that Johnson notes 'would provide broader use' of the waiver," Feere writes.  The report further considers whether the changes and rule making will need to go through the process of notice and comment laid out in the Administrative Procedures Act. But Feere doubts the Obama administration will actually go through that process.  "On August 15, 2012, the administration started taking applications for its Deferred Action program, but it was not until a day later, August 16, that a Federal Register notice appeared soliciting public comments," Feere writes. "The notice did not offer any detailed rules that were being applied, but instead sought feedback about the form DHS had come up with for vetting applicants. As one expert asked: '[H]ow serious can an agency be in posting anything for review and comment when it has already begun taking applications?'"
http://www.breitbart.com/Big-Government/2014/12/16/Report-Many-Unknowns-Remain-For-Obama-s-Executive-Amnesty
White House lectures tech on immigration
"The tech sector has gotten an earful from the White House after leading industry groups gave a tepid response to President Barack Obama's immigration moves. According to people familiar with the conversations, the White House has been in touch with members of the tech community to express disappointment with the industry's lackluster reaction to the executive actions Obama announced last month. The tech groups called the president's actions a first step but ultimately lacking. Obama mainly focused on deferring deportation for up to 5 million undocumented immigrants and didn't address the tech sector's longtime goal of increasing the number of H-1B, or high-skilled, visas for foreign workers. Senior administration officials said they've been reaching out to the tech community to explain the limits of the president's authority on this issue and encourage a continued push for comprehensive immigration reform in Congress. "We wanted to explain to them that the president's actions were positive but at the same to deliver the message, which they all understand, that what we need is comprehensive reform," one White House official said. The official described the conversations as routine, saying, "Whenever we have an announcement that impacts the business community or tech community, we outreach." Tech organizations — led by Facebook CEO Mark Zuckerberg's advocacy group, FWD.us — embraced the cause of comprehensive immigration reform this year and became a key White House ally urging lawmakers to address the issue in a broad-based way. But tired of delays, some industry groups are now considering whether to push for targeted high-skilled measures in the new GOP-controlled Congress, the idea being that piecemeal bills may have a better chance. The tech sector has long urged Congress to raise the cap on H-1B visas, which allow companies to hire high-skilled foreign talent. The cap currently sits at 85,000 per year, which tech says is woefully inadequate to fill jobs at companies. Labor unions and others have pushed back, saying the current cap is sufficient and warning that increasing it would take jobs away from U.S. citizens. Obama cannot unilaterally raise the H-1B cap, but there was widespread speculation the president would seek to recapture unused high-skilled visas from years past, increasing the total number available. That move was ultimately not part of his executive actions last month. In the end, the president's steps included making it easier for some high-skilled immigrants and their spouses to change jobs, increasing immigration opportunities for foreign entrepreneurs and creating more on-the-job training for foreign students studying STEM subjects at U.S. schools. While acknowledging the legal limits faced by the White House, some in the tech industry say the administration oversold and under-delivered. "Before the executive order was released, we were fairly optimistic," one lobbyist said, "and then we weren't optimistic when it was out."
http://www.politico.com/story/2014/12/white-house-tech-immigration-113607.html
Get Ready for the Obama Boomlet
Remember when pundits loved the president? The conditions are right for that old feeling to return.
"Remember when pundits loved Barack Obama? It's been quite a few years now. But I suspect some of the adoration is about to come back. There are three reasons. The first is that politically, Obama's immigration gamble is working. Fearful of alienating Hispanics or shutting down the government, Republican leaders have largely abandoned hope of overturning Obama's move. What's more, Obama's approval ratings are up 15 points among Hispanics but have not dropped among Anglo whites. Add immigration to health-care reform and the fiscal stimulus and more commentators will start noticing that, whether you like Obama's agenda or not, it's been the most consequential of any Democratic president's since Lyndon Johnson. Second, and more importantly, the economy is improving. The third quarter saw the fastest job growth in three years, and the unemployment rate is now 5.8 percent, down from 10 percent in 2009. Gas prices are also plunging. And there's evidence Americans are beginning to notice. As Time recently noted, consumer confidence has just hit its highest mark in eight years. Even if the improving economy doesn't boost Obama's approval rating, it's likely to improve the way he's seen by the Beltway press. And given the role a strong economy played in buoying Bill Clinton's approval ratings in the late 1990s, despite the Monica Lewinsky scandal, it's quite possible that Obama's will rise too, which will further fuel the journalistic perception that Obama is back. Finally, the context in which journalists judge Obama is about to change. This year's dominant storyline was about Obama and the midterm elections. Most key Senate races took place in red and purple states where Democratic candidates distanced themselves from Obama, thus magnifying the media's perception that he was a political pariah. Next year, however, the story won't be 2014 but 2016. And the Democratic story, in all likelihood, will be Hillary Clinton's march toward her party's nomination."
http://www.theatlantic.com/politics/archive/2014/12/here-comes-the-obama-boom/383754/
The Overhyped Obama Bump Over Executive Amnesty
"The executive amnesty may not have dropped Obama's numbers among "Anglo whites" but that's probably because they already hit the floor. And the bump among Latinos is pretty marginal in terms of the overall electorate. Take a look at Obama's approval in the Real Clear Politics average for the past three months and see if you can spot the amnesty bump. It's harder to find than Waldo:.. The red line (skipping over the obvious "red line" joke) is Obama's disapproval, steady in the low-to-mid 50s. The black line is his approval, steady in the low-to-mid 40s. We often hear the accurate fact that Hispanics or Latinos are the fastest-growing demographic in the United States — but it's easy to forget that amounts to only 17 percent of the U.S. population, as of 2012. A 15 point bump among that 17 percent of the electorate turns into . . . a 2.5 point bump overall."
http://www.nationalreview.com/campaign-spot/394767/overhyped-obama-bump-over-executive-amnesty-jim-geraghty
Illegal Immigrants To Get Billions In Tax Credits Under Obama's Amnesty
"President Obama's executive amnesty will enable millions of illegal immigrants to collect billions in tax credits once Obama's plan is fully implemented. Currently illegal immigrants already collect more than $4 billion in tax credit payments every year. A 2011 IRS Inspector Generals report found that "individuals who are not authorized to work in the United States" collected $4.2 billion in Additional Child Tax Credit payments in 2010 alone. The ACTC is the refundable portion of the Child Tax Credit available to all tax payers. Refundable credits are payments from the U.S. Treasury to a tax payer when the value of a credit exceeds the amount of taxes a person owes. Even before Obama's latest amnesty program, millions of illegal immigrants already paid federal taxes to the government using Individual Taxpayer Identification Numbers. It is these ITINs that illegal immigrants already use to claim billions in ACTC checks from the government every year. However, thanks to a 1996 law, the IRS is not allowed to give Earned Income Tax Credits to anyone without a Social Security Number. But many illegal immigrants will now be able get a SSN through Obama's amnesty program. After it is fully implemented, therefore, the IRS will be giving out EITC payments to millions of currently illegal immigrants. And just how many billions in tax credit payments are we talking about? The EITC program is much bigger than the ACTC program. About $62 billion was spent on the EITC in 2012 compared to just $26 billion on the ACTC. And while the average refundable ACTC payment is about $1350, the average refundable EITC payment is about $3,000. That means that while the federal government currently pays illegal immigrants about $4 billion through the ACTC program, they are almost certain to pay illegal immigrants almost double that through the EITC program."
http://townhall.com/tipsheet/conncarroll/2014/12/15/illegal-immigrants-to-get-billions-in-tax-credits-under-obamas-amnesty-n1932194
Border Battle Nightmare
"The current immigration horror show along the Rio Grande has put the lives of both Americans and illegal aliens at risk. Who benefits? Mexican smuggling cartels and corrupt American politicians. TheBlaze's Sara Carter exposes what's really going on at out southern border in an exclusive story for TheBlaze Magazine. Using interviews, first-hand accounts, photography and a multitude of sources, Sara details the truth that our government is trying to hide from the American people."
http://www.theblaze.com/stories/2014/12/16/border-battle-nightmare/?utm_source=TheBlaze.com&utm_medium=rss&utm_campaign=story&utm_content=border-battle-nightmare
BOEHNER'S OFFICE TAKES SWINGS AT OBAMA FOR EXECUTIVE AMNESTY FLIP-FLIPS
"Despite criticism from conservatives that House Leadership has demonstrated a less than forceful opposition to President Obama's executive amnesty, House Speaker John Boehner's office continues to attack Obama for his unilateral actions. In a dispatch from the Speaker's office Tuesday morning, Boehner spokesman Matt Wolking argued that "Obama's immigration explanations are not fooling anyone." The post comes less than a week after conservatives blasted House Leadership for pushing through a government spending bill that did not defund Obama's executive amnesty. Still, Boehner's spokesman Tuesday took Obama to task for taking those executive actions in the first place. In his post, Wolking used Obama's own words against him to point out that the president did not have the legal authority to take the actions he announced in November — which include providing legal status and work permits to millions of illegal immigrants.  "President Obama attempted to defend his unilateral action on immigration in two interviews last week, and in each case, reporters pressed him on why he had previously told them many times that he did not have the legal authority to act on his own. Caught in a clear flip-flop, the president's rhetorical acrobatics were a sight to behold," Wolking writes, highlighting Obama's recent interviews with Univision and Telemundo."
http://www.breitbart.com/Big-Government/2014/12/16/Boehner-s-Office-Takes-Swings-At-Obama-s-For-Executive-Amnesty-Flip-Flips
End game: No immigration deal, just divisions
"In place of a legislative solution, President Barack Obama's recent executive action to curb deportations for millions here illegally stands as the only federal response to what all lawmakers agree is a dysfunctional immigration system. Many Democrats are convinced Latino voters will reward them for Obama's move in the 2016 presidential and Senate elections, while some Republicans fear they will have a price to pay. "If we don't make some down payment toward a rational solution on immigration in 2015, early 2016, good luck winning the White House," said Republican Sen. Lindsey Graham of South Carolina, an author of the comprehensive immigration bill that passed the Senate last year with bipartisan support, but stalled in the GOP-led House. With the expiration of the 113th Congress this month, that bill will officially die, along with its path to citizenship for the 11 million immigrants in this country illegally. Immigration is certain to be a focus for the new, fully Republican-led Congress when it convenes in January — but there's little expectation the GOP will make another attempt at comprehensive reforms. Instead, GOP leaders in the House and Senate have pledged to take action to block Obama's executive moves, setting up a battle for late February when funding expires for the Department of Homeland Security, which oversees immigration matters. House Speaker John Boehner, R-Ohio, has promised action on a border security bill as part of that. Whether Congress can do anything to stop Obama remains unclear, since he's certain to veto any effort to undo his executive moves. It's also not clear lawmakers could pass a border bill, or that Obama would sign it if they did. While some congressional Republicans are arguing for action on piecemeal reforms, most advocates are resigned to waiting until a new president takes office in 2017 for lawmakers to make another attempt at a comprehensive overhaul that resolves the central immigration dilemma — the status of the millions here illegally. "They had the best chance in a generation and they couldn't get enough support from the Republican caucus," said Frank Sharry, executive director of America's Voice, an immigrant advocacy group. "It may well be that they're going to have to lose the White House and both chambers of Congress for us to get comprehensive immigration reform."
http://townhall.com/news/politics-elections/2014/12/16/window-closing-on-congress-immigration-prospects-n1932692
What Really Happened This Weekend (Cuz)
Why I tried to block Obama's amnesty.
" …That's what's publicly known. Now let me tell you some of what happened behind closed doors. Within hours, I joined a handful of other senators in going to leadership and affirmatively offering to cooperate to facilitate a quick vote on the CRomnibus—that very evening, we suggested—in exchange for a simple up or down vote on defunding executive amnesty.
Republican leadership told us we would likely get our vote. All day Friday, they told us the same thing. Then, late Friday night, Harry Reid apparently changed his mind, and we were told there would be no vote on amnesty. At that point, I supported an objection to delaying the CRomnibus vote any further. We used the leverage we have under the rules to try to force our vote. Harry Reid responded in anger. He forced the Senate to come back Saturday and spend the entire day casting procedural votes to move forward a series of Obama nominations.
Some critics have disingenuously suggested that, by fighting on amnesty, we somehow facilitated these Obama nominations. That's nonsense; Harry Reid had announced a week earlier he was going to force through every one of these bad nominations—from an unqualified and extreme surgeon general to the new head of immigration enforcement who has pledged to uphold Obama's amnesty—and there is no doubt he would have done the exact same thing on Monday and Tuesday, with the very same result. An hour into our Saturday session, I offered to Reid yet again to take up the CRomnibus immediately, vote on amnesty, and then finish it. He accepted my offer, but then the other Senate Democrats vetoed his agreement. Finally, late Saturday night, the Democrats relented, and we forced a vote on the constitutionality of executive amnesty. Had we acquiesced, had we waited until Monday, Reid could have held the floor and blocked the vote. So what was accomplished? First, every single Senate Democrat is now on the record in support of President Obama's illegal amnesty. No fewer than a dozen Democrats had previously criticized that amnesty; now their positions are unambiguous for the voters. That matters, as we discovered this past November. Second, 22 Republicans voted in support of my constitutional point of order. This comprised a majority of the Republicans voting, and (not coincidentally) most of the Republicans up for reelection in 2016. This puts a stake in the ground: That we will defend the Constitution. Some have attacked the vote because not every Republican stood together. That's true, because leadership did not want to fight this fight right now and urged Members to oppose. But the substantive disagreement is overstated. A number of Republicans had a good-faith disagreement with the procedural vehicle we used to force the vote. They argued that Obama's amnesty is unconstitutional, but the bill funding it is not. It would have been much better if all 45 Republicans had stood together. For that reason, we had preferred another procedural vehicle—a straight up or down vote on defunding amnesty—but Reid had blocked that. So this was the only tool remaining. This was the only way to get a vote. And the procedural disagreement on the vehicle masks the breadth of the substantive opposition of Republican Members to executive amnesty. Republican leaders have promised that the CRomnibus was part of a broader plan to force a fight to stop executive amnesty in January or February. I very much hope we come through on that promise.
And if we do indeed stand united against amnesty sixty days from now—if we follow through on our commitments—none will celebrate, and praise leadership, more than I will. But we need action, not just words. We need resolve. And one of the most significant benefits of the fight this weekend was that almost every Republican—those who voted with us and those who voted against us—has once again gone to the press expressly agreeing that Obama's amnesty is unconstitutional. We should build on that, stand together in the new Republican Senate, and honor those commitments. If we are going to defend the Constitution, we must respond decisively to this constitutional crisis."
http://www.politico.com/magazine/story/2014/12/amnesty-what-really-happened-113605.html#.VJDwpVqRafQ
Cruz: I Wanted To Put On Record Who Supported Obama's Executive Action On Immigration, And That Matters
"BRET BAIER, SPECIAL REPORT: You apologized, reportedly, to your colleagues today, is that true?
SEN. TED CRUZ: Well, let's be clear what I apologized for. I apologized for their weekend personal plans being disrupted. A number of Senators had to come back unexpectedly and I apologized for that personal hardship. But what we did this weekend was important, I believe. It was important to vote on executive amnesty.  Amnesty is unfair. Millions of Americans spoke up and voted overwhelmingly in the last election, threw out the Majority Leader and Democrats in Congress over amnesty, and what the president did was unconstitutional. We're facing a Constitutional crisis and in my view it was critical. This Saturday after the fight we had, we had the very first vote on President Obama's unconstitutional amnesty. That's what I was pressing for, that's what others were pressing for. And I think it mattered to honor our commitment to the voters to force that vote.
BAIER: I know you've heard this. That it's described as knifing the now Senate Minority Leader Mitch McConnell in the back as he gets ready to become Senate Majority Leader. Why now would Senator Reid trust McConnell in the wake of this process being stirred up?
CRUZ: Let's be clear. For a week, I was very clear with Mitch McConnell, with Harry Reid that I wanted a vote on the constitutionality of executive amnesty. I said I am happy to cooperate in anyway procedurally but we deserve an up or down vote, that's something Senators do each and every day.  You know, you look at this omnibus that just passed Congress. It's $1.1 trillion of every payoff for special interests, for lobbyists, for K Street. All of them got taken care of. It was a perfect example of Washington corruption. But you know who the people who were not taken care of is the working men and women, the millions of conservative grassroots activists who showed up and gave the Republicans the majority. And it was important to have a straight up-or-down vote on executive amnesty. And I'll tell you one of the real benefits. As a result of this vote on Saturday, every single Senate Democrat is now on record supporting the president's unconstitutional amnesty. A dozen of them had criticized it when it happened and now every one of them have gone on record and that matters."
http://www.realclearpolitics.com/video/2014/12/16/cruz_i_wanted_to_put_on_record_who_supported_obamas_executive_action_on_immigration_and_that_matters.html
CRUZ: I'M NOT TRYING TO PLAY THE WASHINGTON RULES, I'M TRYING TO CHANGE THE RULES
http://www.breitbart.com/Breitbart-TV/2014/12/16/Cruz-Im-Not-Trying-to-Play-the-Washington-Rules-Im-Trying-to-Change-the-Rules
Sen. Ted Cruz: I Agree With Krauthammer, "I Am Not Trying To Play By The Rules Of Washington"
http://www.realclearpolitics.com/video/2014/12/16/sen_ted_cruz_i_agree_with_krauthammer_i_am_not_trying_to_play_the_rules_of_washington.html
Senator Cruz's Point of Order
"There has been some confusion about the point of order that Senator Ted Cruz raised against the omnibus spending bill on Saturday. For example, Michael Gerson, in his Washington Post column today that is critical of Cruz, says that Cruz "demanded a 'point of order' vote on whether Obama's executive order [on immigration] was constitutional." But, as Cruz himself explained, his point of order was "targeted … specifically to the DHS funding that the President has announced will be spent unconstitutionally." In other words, Cruz couldn't raise a point of order directly against Obama's actions on immigration. He instead raised it against that portion of the pending legislation that provided "DHS funding that the President has announced will be spent unconstitutionally." His point of order thus depended on the theory that it's unconstitutional for the Senate to enact legislation that is constitutionally permissible on its face but that the Senate has reason to believe (or, if you prefer, "knows") that the president will implement in an unconstitutional manner. That's an interesting theory, but a refusal to embrace it is not tantamount to a judgment that Obama's actions on immigration are constitutional."
http://www.nationalreview.com/bench-memos/394808/senator-cruzs-point-order-ed-whelan
MCCONNELL DECLINES TO EXPLAIN 'NO' VOTE AGAINST CRUZ'S POINT OF ORDER ON EXECUTIVE AMNESTY
"Incoming Senate Majority Leader Mitch McConnell (R-KY) won't explain why he voted against Sen. Ted Cruz's (R-TX) constitutional point of order on President Obama's executive amnesty, telling reporters the vote is old news. "I'm not going to go back and rehash the events of the last few days. You all have all written about them, you know exactly what happened over the weekend. We are where we are and I'm hoping we'll wrap it up today or tomorrow," McConnell said.  Sens. Cruz and Mike Lee's (R-UT) effort to get a vote on executive amnesty resulted in a rare weekend Senate session and a lot of grumbling from their own Republican colleagues, who said that the maneuvering allowed outgoing Majority Leader Harry Reid to advance more Obama nominees. Cruz's point of order was ultimately defeated 22-74 with 20 Republicans, including Sen. McConnell, voting against the challenge to Obama's executive actions on immigration.  In addition to refusing to offer more insights about his vote, McConnell Tuesday did not address the criticism leveled against Cruz and Lee.  "I'd rather just look forward," he said. "We're all familiar, I think, all of you are quite familiar with the events of the last few days and I really don't have anything to add." The incoming majority leader noted that the first thing on the Senate's agenda next year will be the Keystone Pipeline and addressed former Florida Gov. Jeb Bush's announcement that he is "actively" exploring the possibility of running for president.  "I always tell all of the candidates for president that the best day they'll have will be the day before they announce. There isn't anything harder than running for president unless its being in combat, being shot at with real bullets. So I wish them all well," McConnell said, adding that he is optimistic about the GOP's chances in 2016."
http://www.breitbart.com/Big-Government/2014/12/16/McConnell-Declines-to-Explain-No-Vote-Against-Cruz-s-Point-Of-Order-On-Executive-Amnesty
Mike Lee: Weekend Fight Did Not Help Harry Reid
"Senate majority leader Harry Reid is using his final days in power to confirm a series of controversial presidential nominees, with the result that Republicans are fighting about whether Texas senator Ted Cruz enabled Reid's machinations by accident. It's an argument that pits a group of conservative senators – and their desire for a good weekend of messaging against President Obama's amnesty – against the broader Republican conference, which was clinging to the hope that it could convince Reid to surrender his post as majority leader without first taking advantage of the nuclear option to confirm the presidential appointees. The question is: Did Cruz — along with Senator Mike Lee (R., Utah), Senator David Vitter (R., La.), and Senator Jeff Sessions (R., Ala.) — err by keeping the Senate in session over the weekend? Several Republicans say they did, as Reid filed over 20 nominations on Saturday after initially offering to go into recess until Monday. Or are the unhappy Republicans just grousing because "these guys didn't want to work over the weekend" (as one GOP senator puts it)? "Some of the nominations that we had issues with, like the surgeon general, were not going to move forward," Senator Jeff Flake (R., Ariz.) said Sunday. "Now they're going to move forward." Flake's comments imply that Reid wouldn't have forced the nominations at a later point in the lame-duck session, which Lee thinks is incorrect. "This is an outgoing Democratic Senate majority leader," Lee told Fox News's Bill Hemmer during a Monday morning interview. "It would have been political malpractice for him to adjourn for the year without getting these things through. I can guarantee you, Bill, not one person will be confirmed as a result of this that would not otherwise have been confirmed." Lee's certainty derives in part from Reid's statements and the procedural process that unfolded on Friday, when Senate minority leader Mitch McConnell offered to vote on the last remaining major pieces of legislation before adjournment (the cromnibus, the Terrorism Risk Insurance Act reauthorization, and tax extenders). Reid objected. "Senator McConnell just generously offered to adjourn Senate for the year without processing any more nominees," Reid spokesman Adam Jentleson tweeted early Friday afternoon. "Senator Reid of course objected." Later that afternoon, the Senate Secretary of the Minority advised Republicans to stop working on what's known as the pairing process (when the Senate negotiates to confirm pairs of certain Republican and Democratic nominees in order to overcome objections) because Reid was moving forward with the nominees. "We were told that the process to clear non-controversial nominations had broken down because Reid was determined to process twenty or so controversial nominations before we adjourned, by filing cloture on them if necessary," a GOP Senate aide tells NRO."
http://www.nationalreview.com/corner/394795/mike-lee-weekend-fight-did-not-help-harry-reid-joel-gehrke
DEMINT: TED CRUZ, MIKE LEE 'REPRESENTING THE MAINSTREAM' OF REPUBLICAN PARTY
"Former U.S. Senator Jim DeMint writes in the Daily Signal to defend Sens. Ted Cruz (R-TX) and Mike Lee (R-UT) from establishment GOP attacks on their weekend fight against executive amnesty. Most Americans don't watch C-SPAN and I cannot blame them. More often than not, it seems as though the Senate is in a quorum call or a lone senator is debating something totally irrelevant to the issues that are important to most Americans. That changed a little bit on Saturday when Texas Sen. Ted Cruz and Utah Sen. Mike Lee forced the Senate to debate President Obama's executive amnesty. I'll save you the boring back-and-forth that occurred in our nation's capital over the procedural stuff and cut right to the chase: Ted and Mike were attempting to carry out the mandate that voters gave to Congress on Nov. 4. They were fighting to stop Obama's executive actions, which grants quasi-legal status, work permits and Social Security numbers to millions of those who are in the country illegally while millions are waiting to come to America legally. These two senators were representing the mainstream of their party and the majority of voters from the past election. There is absolutely zero debate within the Republican Party as to whether the president overstepped his constitutional authority or acted improperly. Everyone agrees that he has. The disagreement, apparently, is over whether lawmakers should actually try to stop him. This is not a difference over tactics, as some have been quick to suggest. It is a difference that originates from distinctly different objectives.
Many of those who pushed through the massive $1.1 trillion "CRomnibus" spending bill—a bill that Obama supported and pushed liberals to vote for—did so because they prioritize making Washington's gravy train run on time above stopping the president's unlawful actions.
What Cruz and Lee did was stand up for those who are tired of the status quo."
http://www.breitbart.com/Big-Government/2014/12/16/DeMint-Ted-Cruz-Mike-Lee-Representing-Mainstream-of-Republican-Party
SENATE CONFIRMS NEW ICE CHIEF WHO BELIEVES SOME ILLEGALS HAVE A 'RIGHT' TO CITIZENSHIP
http://www.breitbart.com/Big-Government/2014/12/16/Senate-Confirms-New-ICE-Chief-Who-Believes-Illegals-Qualifying-for-Exec-Amnesty-Have-Right-to-Citizenship
SEN. MIKE LEE: 'UNACCEPTABLE' FOR NEW ICE CHIEF TO ASSERT SOME ILLEGALS HAVE 'RIGHT' TO CITIZENSHIP
Immigration and Customs Enforcement has a new leader. The Senate confirmed Sarah Saldana as head of ICE, but not before Sen. Mike Lee (R-UT) had some choice words about her. He notes Saldana has said illegal immigrants who qualify for executive amnesty have a "right" to citizenship and would help Obama subvert the immigration laws she is supposed to enforce.
Lee said that Obama "subverted" the democratic process and the "constitutional order" with his executive amnesty and declared that it was "incumbent" on Senators to "oppose that usurpation of legislative power" and defend the rule of law. He said "fulfilling that duty" lead him to oppose Saldana's nomination, especially because "her commitment to the rule of law may falter" when it comes to the Immigration and Nationality Act.  Lee said that it was an "extraordinarily bold assertion" on Saldana's part when she told senators that she agreed with Homeland Security Secretary Jeh Johnson that illegal immigrants who are eligible for executive amnesty have "earned the right to be citizens." Lee said to "assert that citizenship… is a matter of right and that it has been 'earned' by the very act of breaking our immigration laws" is an "unacceptable view" for someone nominated to head ICE. He noted that Saldana, who told Sens. Ted Cruz (R-TX), Jeff Sessions (R-AL), and Lee that she supported Obama's executive amnesty, "affirmatively supports subverting those very same laws that she would be called upon to implement and execute."  He also accused the Obama administration of putting many illegal immigrants on a path to citizenship by broadly applying "parole in place," which is intended to be used in limited circumstances such as "an urgent humanitarian crisis."
http://www.breitbart.com/Big-Government/2014/12/16/Sen-Mike-Lee-Unacceptable-for-New-ICE-Chief-to-Assert-Some-Illegals-Have-Right-to-Citizenship
Chris Matthews: Jeb Bush 'Most Pro-Immigration Guy In Either Party' [VIDEO]
"MSNBC host Chris Matthews said on "Hardball with Chris Matthews" that he believes potential 2016 Republican candidate Jeb Bush is the most pro-immigration candidate in both parties. "Well, he certainly doesn't hate Hispanics," he said (which means a lot coming from Matthews), "He's married to one. He has Hispanic kids. He's probably the most pro-immigration guy in either party that I've ever come across." "I've been listening to him for years, I sort of like him," Matthews continued. "Immigration is real with him, it's his family. His wife's from Mexico, his kids are Hispanic. In many ways, he's very much in love with the Hispanic people. He's part of that culture." (VIDEO: Chris Matthews: Dems Needs To Stop Being 'Hard Left' And 'Get Some Things Done') Matthews also praised Bush's stance on education. "He really believes in… vouchers, he's for Common Core. He really wants our educational system to advance people and to assimilate people. He wants it to be a vehicle for America to become more American."
http://dailycaller.com/2014/12/16/chris-matthews-jeb-bush-most-pro-immigration-guy-in-either-party-video/
SPENDING/BUDGET/ECONOMY:
Defense, tourism among winners in spending bill
"A Michigan boot-maker, potato farmers and more than 1,200 contractors that supply parts for a next-generation fighter plane are among the many winners in the $1.1 trillion omnibus spending bill passed by Congress. Supporters of manufacturers added a provision that would create public-private partnerships to accelerate the transition of new technologies from basic research to commercial applications. The travel and tourism industry won a six-year renewal of the Corporation for Travel Promotion, or Brand USA, to promote tourism in the United States. Blue Cross and Blue Shield health plans, which benefit from a unique tax break that's threatened by the Affordable Care Act, won a provision that makes sure they keep it. The items were widely supported but had failed to advance in a Congress beset by feuding and stalemate. So they caught a ride on the unstoppable omnibus measure, the last major train leaving the Capitol Hill station this year. So too did a renewal of federal payments to support rural school districts surrounded by federal lands, which are deprived of property tax revenue. Medical marijuana dispensaries won new guarantees against harassment by federal authorities. And potato farmers finally won the inclusion of white potatoes in the market basket of foods that can be purchased under a federal food aid program for low-income pregnant women and mothers of young children. Another provision in the bill is aimed at protecting Bates Footwear, a Michigan-based manufacturer that supplies boots to the military, from new regulations that expand the definition of how big a small business can be in order to qualify for government set-asides. The standard went from 500 workers to 1,000 workers two years ago, making more manufacturers eligible. The Michigan delegation is the driving force behind a provision ordering the Defense Logistics Agency to examine the new rules and whether they will harm the footwear industry. The bill started out at a whopping 1,603 pages but grew by 161 more with the inclusion of legislation designed to shore up critically underfunded multiemployer pension plans. The bipartisan measure would, for the first time, allow such pension plans to reduce the pensions of current retirees, drawing fire from many unions and the powerful AARP. Such opposition blocked the bill from advancing as a stand-alone measure but couldn't keep it out of the omnibus bill. The core of the bill is the $1.1 trillion to fund the one-third of the federal budget that Congress renews each year, typically making small adjustments. Such so-called discretionary appropriations have been held flat at current levels after being given relief from automatic spending cuts called sequestration last year. The sweeping measure extends its reach into every corner of government, from $5.4 billion to battle Ebola and another $5 billion to fight Islamic State militants, to funding for medical research and record funding for subsidies to airlines serving rural airports. Agencies winning increases include the FBI, NASA, the National Institutes of Health and a program to process a large backlog of rape kits used to gather evidence in sexual assault cases. The maximum Pell Grant would increase $100 to $5,830, and the Pentagon would be awarded 38 new F-35 aircraft, four more than requested, at a cost of almost a half-billion dollars. The plane is built chiefly by Lockheed Martin, which subcontracts to more than 1,200 domestic suppliers in 45 states and Puerto Rico, ensuring broad support on Capitol Hill. There's more than $3 billion for weapons systems the Pentagon didn't ask for, including $144 million in emergency war funds for top-to-bottom rebuilds of Apache attack helicopters — a boon to The Boeing Co., which does most of the work. Among the winners are Abrams tanks and an over-budget Pentagon space launch system produced by Boeing and Lockheed Martin. "A lot of these are ones that Congress has been keeping going for a long time, and there's also money stuffed into (war accounts) so that is outside of the caps and a way to evade the caps, things like $1.2 billion for the National Guard and Reserve, which is really a base budget item," said Steve Ellis, vice president of the Washington watchdog group Taxpayers for Common Sense. Agencies bearing cuts include the IRS, which will absorb a $346 million cut, and the Environmental Protection Agency, which will be cut by $60 million. Military members and Pentagon civilian workers would receive a 1 percent pay hike. Democrats blocked the most ambitious attempts by Republicans to thwart Obama administration regulations on clean water, ivory sales and the carbon emissions blamed for global warming. Republicans blocked the EPA from listing the sage grouse as an endangered species, which ensures swaths of land in the West will be available for oil and natural gas exploration and other development. Republicans also won a policy rider that exempts many agricultural projects from clean water rules."
http://cnsnews.com/news/article/defense-tourism-among-winners-spending-bill
What's a Cromnibus's Favorite Vegetable?
Lobbyists and legislators from potato-farming states got a big federal food program to include spuds.
http://www.nationalreview.com/article/394722/whats-cromnibuss-favorite-vegetable-brendan-bordelon
The Context For The Cromnibus Showdown
http://thefederalist.com/2014/12/12/the-context-for-the-cromnibus-showdown/
The true story of the financial deregulation provision in the cromnibus
"You could certainly blame Citigroup for a regulation-gutting provision in the end-of-the-year spending bill. But you could also blame Barney Frank. Here's the story behind the notorious financial deregulation that ended up in the so-called Cromnibus spending bill: In 2010, Sen. Blanche Lincoln, D-Ark., facing a primary challenge, used her chairmanship of the Agriculture Committee to shore up her Left flank. Lincoln inserted into the Dodd-Frank financial regulation bill new rules on derivatives, including the "push-out" rule: Banks could hold derivatives, but they would need to hold them in special subsidiaries that didn't benefit from government backing in the form of FDIC insurance and access to the Federal Reserve's lending windows. It's a sensible idea: Banks should be free to gamble with risky, opaque investments, but the average bank customer shouldn't have to pay to back it up. But it was a controversial idea at the time, even among Dodd-Frank supporters. "Administration officials and key congressional Democrats have also indicated they are uncomfortable with Lincoln's derivatives language," Market News International reported at the time. The worry: Derivatives can be risky, but banks also use them to limit risk on the loans they make. To give one example: A bank financing an oil-exploration project might purchase a derivative that goes up in value if oil prices fall. Lincoln got her regulations, but soon after Dodd-Frank passed, members of both parties began working to kill or narrow the push-out provision. Megabank Citigroup helped, as the New York Times reported earlier this year: Citi lobbyists actually wrote the text of the measure. The House Financial Services Committee, in February 2012, passed the Citigroup-crafted bill, titled the "Swaps Regulatory Improvement Act" and co-sponsored by Reps. Randy Hultgren, R-Ill., and Jim Himes, D-Conn. Congressional filings show many entities lobbied on the bill, including the Chamber of Commerce, the American Bankers Association, the Securities Industry and Financial Markets Association, Bank of America, Citigroup, General Electric, JPMorgan, the International Swaps and Derivatives Association, plus energy companies and mid-sized banks among others. Barney Frank, then the ranking Democrat on Financial Services, supported the Hultgren-Himes measure. "I never myself thought it made a great deal of sense," Frank said of Lincoln's rule. "It added nothing in terms of protection." A couple of months after Financial Services passed the measure, though, JPMorgan suffered a multi-billion-dollar loss through bad and opaque bets on derivatives that were supposedly just hedges and risk mitigation, but were in fact speculative bets by the megabank—"hedge-ulation" as they call it. JPMorgan's so-called "London Whale" loss derailed the push-out fix until after the 2012 elections. In March 2013, the House Agriculture committee passed the same provision by a 31-14 vote, since the risk involved in loans to farmers is often mitigated through commodity-based derivatives. In October 2013, the full House passed the bill 292-122, with 70 Democrats voting aye. The bill never got a hearing in the Senate, which had by then become hopelessly gridlocked."
http://www.washingtonexaminer.com/the-true-story-of-the-financial-deregulation-provision-in-the-cromnibus/article/2557482?custom_click=rss
Catherine Rampell: As Congress cripples the IRS, tax rates are likely to rise
http://www.washingtonpost.com/opinions/catherine-rampell-as-congress-cripples-the-irs-tax-rates-are-likely-to-rise/2014/12/15/a7a30754-8476-11e4-b9b7-b8632ae73d25_story.html
Senate passes tax break package
"The Senate passed a one-year extension of a package of expired tax breaks Tuesday evening, wrapping up a year of failed negotiations with a punt. The vote will retroactively extend through the end of 2014 nearly 50 temporary business and individual tax breaks that expired at the end of 2013, at a cost of $41 billion. Following the upper chamber's 76-16 vote, the bill now proceeds to President Obama's desk. Although approving the provisions known as tax "extenders" will provide relief for businesses and families filing their taxes early next year, senators made clear that they were frustrated with the outcome. Lawmakers had tried to strike a bargain on making some provisions permanent, but those negotiations broke down over disagreements on procedure, partisanship and a veto threat from Obama. "Retroactive tax bills like the one before the Senate tonight may satisfy Congress, but they leave workers, families and businesses wanting," said Senate Finance Committee Chairman Ron Wyden, who voted against the bill. The Oregon Democrat, a strong proponent of comprehensive tax reform, had worked at the committee level to pass a two-year reauthorization of extenders, and then later in the lame-duck session to trade some permanent features favored by Democrats for ones liked by Republicans. That second effort fell apart when the White House caught wind of the deal and issued a veto threat on the grounds it wouldn't do enough for lower-income families and would widen the deficit. Obama "pulled the plug on a bipartisan negotiation that would have produced a more satisfying result," said Sen. Orrin Hatch of Utah in a floor speech. Hatch, the ranking Republican on the Senate Finance Committee, will take the gavel from Wyden in January. With just two weeks left in the year, the bill "is quite literally the best we can do, and at this point something we must do," Hatch said. The clock will reset on the tax extenders on Jan. 1, when they expire again. That means businesses will get credit for investments already made throughout 2014 and that Congress will wrangle over the multitude of expired provisions all over again with a GOP majority in the Senate. The tax breaks that passed the Senate Tuesday include a range of provisions large and small aimed at businesses, individuals and activities."
http://www.washingtonexaminer.com/senate-passes-tax-break-package/article/2557496
Temporary tax breaks _ which ones affect you?
Congress gave final approval Tuesday to a bill extending more than 50 expired tax breaks through the end of 2014. They include:
—A tax credit for the production of wind, solar and other renewable energy. Cost: $6.4 billion.
—A tax credit for research and development, benefiting a wide range of industries, including manufacturers, pharmaceutical companies and high-tech companies. Cost: $7.6 billion.
—An exemption that allows banks, insurance companies and other financial firms to shield foreign profits from being taxed by the U.S. The tax break is important to major multinational banks and financial firms. Cost: $5.1 billion.
—A provision that allows people who live in states without state income taxes to deduct local sales taxes on their federal returns. Nine states have no tax on wages: Alaska, Florida, Nevada, New Hampshire, South Dakota, Tennessee, Texas, Washington and Wyoming. (New Hampshire and Tennessee tax interest and dividends.) Cost: $3.1 billion.
—A provision that protects struggling homeowners who get their mortgages reduced from paying income taxes on the amount of debt that was forgiven. Cost: $3.1 billion.
—A provision that allows restaurants and retail stores to more quickly write off the cost of improvements. Cost: $2.4 billion.
—A tax break that allows profitable companies to write off large capital expenditures immediately — rather than over time — giving some companies huge tax shelters. The tax break, known as bonus depreciation, benefits automakers, utilities and heavy equipment makers. Cost: $1.5 billion.
—A tax credit for employers who hire qualified veterans, ex-convicts and people on public assistance. Cost: $1.4 billion.
—A $250 deduction for teachers who use their own money to buy books and other classroom supplies. Cost: $214 million.
—A tax credit for expenses related to railroad track maintenance through 2013. Cost: $207 million.
—Increased tax rebates to Puerto Rico and the Virgin Islands from a tax on rum imported into the United States. The U.S. imposes a $13.50 per proof-gallon tax on imported rum, and sends most of the proceeds to the two U.S. territories. Cost: $168 million.
—A provision that allows motorsport racetracks to more quickly write off improvement costs. Cost: $33 million.
—A provision that boosts the amount of tax-free money employers can provide commuters to spend on public transportation. Cost: $10 million.
—A tax break that allows TV and movie productions to more quickly write off expenses. Sexually explicit productions are ineligible. Cost: $6 million."
http://cnsnews.com/news/article/temporary-tax-breaks-which-ones-affect-you-0
Congress agrees to widen federal help for disabled
"Congress gave final approval Tuesday to the most sweeping legislation to help the disabled in a quarter century, allowing Americans with disabilities to open tax-free bank accounts to pay for needs such as education, housing and health care. The move paves the way for creation of the accounts beginning next year for as many as 54 million disabled people and their families. "This is a monumental, landmark bill," said Sara Hart Weir, interim president of the National Down Syndrome Society. "This bill will change the way that families can save for all their children and adults with Down syndrome and will ease the unnecessary burdens that are placed on families — all while allowing people with Down syndrome to work and save for the future." The Democratic-led Senate passed the measure on a 76-16 vote after it was attached to a bill extending dozens of tax breaks for individuals and businesses until the end of the year. Earlier this month, the GOP-controlled House overwhelmingly approved the measure, having garnered 85 percent of Congress as co-sponsors. The bill, called the Achieving a Better Life Experience Act, now goes to President Barack Obama for his signature."
http://cnsnews.com/news/article/congress-agrees-widen-federal-help-disabled
Department of Treasury Finalizes Rules for a New Retirement Savings Vehicle: The myRA
http://www.forbes.com/sites/jamiehopkins/2014/12/16/department-of-treasury-finalizes-rules-for-a-new-retirement-savings-vehicle-the-myra/
White House Offers Clues to 2015 Focus in Economic Recap
"The White House on Tuesday signaled that immigration changes, an increase in the minimum wage, changes in tax rules, and trade agreements would be a focus next year, as President Barack Obama released a lengthy report highlighting sectors of the economy that are improving. The 36-page report, which the White House called the "2014 Year In Review," signaled a falling deficit, improving labor market, and rising economic growth. The report acknowledged a big economic weak spot – stagnant wages – saying things are improving slightly but "faster growth is needed." The report is crammed full of economic charts (pie, bar, line, you name it, they've got it), but perhaps the most revealing part of the release is an accompanying blog post by White House Council of Economic Advisers Chairman Jason Furman. In the blogpost, Mr. Furman pulls back the curtain slightly on the White House's economic message going into 2015. This is important because Mr. Obama's January will frame the Democratic approach to Washington's agenda in 2015, and many of these elements will also be in the presidents fiscal year 2016 budget. "To build on this progress, the President will continue to push for steps that support further growth of middle-class jobs and reward those who work hard and play by the rules, including investments in infrastructure, reforms to the business tax code and immigration system, expanded overseas markets for America's goods and services, and an increase in the minimum wage," Mr. Furman wrote. The items mentioned by Mr. Furman weren't necessarily surprises, but the fact that Mr. Obama plans to continue pressing on these themes suggests some possible areas for compromise (business tax code and trade) and the battles that will continue into next year (immigration and minimum wage). "The U.S. economic recovery took a major step forward in 2014. This is the year in which we broke the record for the longest streak of private sector job growth, now 57 consecutive months and counting," Mr. Furman told reporters at the White House on Tuesday."
http://blogs.wsj.com/washwire/2014/12/16/white-house-offers-clues-to-2015-focus-in-economic-recap/?mod=WSJBlog
White House's Top Economist Makes Important Concession: 'I'm Not Saying…'
"Jason Furman, chairman of the White House Council of Economic Advisers, heralded 2014 as a successful year for economic growth, but when pressed, he admitted, "I'm not saying it's morning in America." Furman referred to "record breaking private sector job growth" in 2014 and said the drop in labor force participation was stabilizing, while the price of gas is lower and the United States is producing more fuel than Saudi Arabia and Russia. He also asserted that the holiday season is showing increased consumer confidence. But he still faced questions about why the American mood didn't reflect his optimistic view. "You saw a decade in which incomes didn't rise. You saw another huge blow to incomes in the recession. You see us digging out but not all the way dug out of it," Furman told White House reporters Tuesday. "People are still feeling challenges. People are still feeling not all the way there and our motivation to continue to help. But I don't think it's accurate to say that you're not seeing this translated to sentiment. Every economic measure I've seen has improved." A reporter asked, "So it's morning in America?" "I'm not saying it's morning in America," Furman responded. The phrase "morning in America" became embedded in the American political lexicon after a 1984 campaign ad for President Ronald Reagan regarding how the economy had bounced back from four years earlier. "I think we're digging our way out of a really deep hole and we're still not all the way out of that hole," Furman continued. "The unemployment rate at 5.8 percent is not all the way to where the unemployment rate should be. Wages are certainly not where they want to be. But absolutely moving in the right direction."
http://www.theblaze.com/stories/2014/12/16/white-house-top-economist-makes-important-concession-im-not-saying/
1 in 5 Millennials Live in Poverty, Census Bureau Says
"One in five young adults – ages 18 to 34 years old – live in poverty, according to data from the U.S. Census Bureau. "More millennials are living in poverty today, and they have lower rates of employment, compared with their counterparts in 1980," the Census states. "One in five young adults lives in poverty (13.5 million people), up from one in seven (8.4 million people) in 1980." The data comes from a new Census release called "Young Adults: Then and Now," which "illustrates characteristics of the young adult population (age 18-34) across the decades using data from the 1980, 1990 and 2000 Censuses and the 2009-2013 American Community Survey." n 1980, according to the Census, 14.1 percent of the total population ages 18 to 34 were living in poverty, which is determined by the millennial's income in the past 12 months. In 1990, the percentage of millennials in poverty increased to 14.3 percent. In 2000, it climbed to 15.3 percent. And in 2009-2013 it reached the highest level recorded in the dataset of 19.7 percent. Employment metrics, along with poverty metrics, have worsened for millennials. "Today, 65 percent of young adults are employed, down from 69 percent in 1980," reports the Census.  In 1980, 69.3 percent of the population ages 18 to 34 were employed. In 1990, the percentage climbed to 70.6 percent. In 2000, it dipped to 68.7 percent, and in 2009-2013 it dipped again to 65.0 percent – the lowest level recorded in the dataset."
http://www.cnsnews.com/news/article/ali-meyer/1-5-millennials-live-poverty-census-bureau-says
Food Stamp Beneficiaries Exceed 46,000,000 for 37 Straight Months
"The number of beneficiaries who receive compensation from the Supplemental Nutrition Assistance Program (SNAP), otherwise known as food stamps, has topped 46,000,000 for 37 straight months, according to data released by the Department of Agriculture (USDA).
In September 2014, which is the latest data from the USDA, there were 46,459,998 Americans who received assistance from the SNAP program. The number of beneficiaries has exceeded 46 million since September 2011, a total of 37 months, or more than three years. In September, the number of beneficiaries was down from the 46,476,410 beneficiaries there were in August, a decline of 16,412. During that same time frame, the number of families receiving SNAP benefits increased from 22,724,624 in August to 22,750,019 in September, an increase of 25,395. Households on food stamps in September got an average of $252.69 during the month, and the program benefits cost taxpayers $5,748,809,023. In 1969, the average participation in the SNAP program stood at 2,878,000. In 2014, average participation grew to 46,536,000 showing an increase of 1516.96 percent."
http://www.cnsnews.com/news/article/ali-meyer/food-stamp-beneficiaries-exceed-46000000-37-straight-months
65 Percent of Children Live in Households on Federal Aid Programs
"The Census Bureau reported in a study released this week that 65 percent of American children lived in households taking aid from one or more federal program as of the fall of 2011. "Almost two-thirds (65 percent) of children," said the Census Bureau, "lived in households that participated in at least one or more of the following government aid programs: Temporary Assistance for Needy Families (TANF), the Supplemental Nutrition Assistance Program (SNAP), the Special Supplemental Nutrition Program for Women, Infants, and Children (WIC), Medicaid, and the National School Lunch Program." How to be dependent on government is now one of the earliest life lessons America is teaching nearly a supermajority of children. The percentage of children living in households participating in TANF, food stamps, WIC, Medicaid or the National School Lunch Program has been on the rise. In 2003, according to the Census Bureau, there were a total of 72,658,000 children 17 and under in the United States, and 40,337,000 of these children — or 56 percent — lived in households receiving aid from one of more of these programs. That included 30,023,000 children in the National School Lunch Program, 18,175,000 in households on Medicaid, 8,287,000 in households on food stamps, 4,808,000 in households on WIC, and 2,347,000 in households on TANF. By 2011, there were 74,294,000 children 17 and under and 47,939,000 of these children — or 65 percent — lived in households receiving aid from one or more of these programs. That included 34,959,000 in the National School Lunch Program; 26,350,000 in households on Medicaid; 17,321,000 in households on food stamps; 6,350,000 in households on WIC; and 2,279,000 in households on TANF. Children living in households that have never taken federal assistance are now a minority in the United States. In the future, they will be among a minority of adults. The new willingness among Americans to live on government largesse is matched by another trend: disregard for marriage and traditional family life. As recently as 1970, according to the Census Bureau, 85.2 percent of American children were living with two parents. Of the 74,294,000 children 17 and under in the United States in the fall of 2011, 50,442,000 — or 68 percent — were living with two parents. However, 3,760,000 of those children were living with two parents who were not married, leaving only 46,682,000 children — or 63 percent — living with two married parents. "The economic status of children living with cohabitating parents more closely resembled single-parent families," the study said. After children living with a single parent, they were the most likely to be in poverty. Among children living with one parent, 40.9 percent were in poverty. Among children living with two unmarried parents, 37.3 percent were in poverty. And among children living with a guardian (including a grandparent or another relative), 29.8 percent were in poverty. But among children living with two married parents, only 14.0 percent were in poverty. The data published in this Census Bureau study also suggests that disrespect for marriage and traditional family life is a homegrown product of the United States. Children who have at least one immigrant parent are more likely to live with two married parents. Almost 73 percent of children who had at least one foreign-born parent, the study said, lived with two married parents. But only 59.8 percent of children whose parents were both born in the United States lived with two married parents. The ultimate struggle for the future of America is not political or economic, but cultural. It is between those who believe in self-reliance and traditional family life and those who do not."
http://www.cnsnews.com/commentary/terence-p-jeffrey/65-percent-children-live-households-federal-aid-programs
NIH Has Spent $100.2 Million on Mindfulness Meditation
Government sees new age meditation technique as solution for disease, stress (Updated)
""The advantage of this is that it actually doesn't cost anything," said Karen May, a vice president at Google, explaining how her company offers "mindfulness" classes to its employees. Mindfulness is a New Age kind of meditation that focuses on the present moment "non-judgmentally," tracing its origins to Buddhism. The growing phenomenon was the subject of a 60 Minutes segment on Sunday, for which May and other fans of the practice were interviewed."We're just asking you to sit and know that you're sitting," explained Jon Kabat-Zinn, the founder of mindfulness-based stress reduction (MBSR) and author of the book Wherever You Go, There You Are. "When you're in the shower next time check and see if you're in the shower," he advised viewers. The segment featured Rep. Tim Ryan (D., Ohio), a so-called "rock star among mindfulness evangelists" who earmarked nearly $1 million to teach mindfulness to preschool students in his district. The $982,000 project provided deep breathing exercises, and "Peace Corners" for kids in Youngstown, Ohio. Ryan said he practices mindfulness on the House Budget Committee and hosts weekly meditation sessions for members and staff. No Republicans attend. The congressman "really believes it can change America for the better," as does the National Institutes of Health (NIH). Contrary to May's assertion, mindfulness has cost taxpayers a fortune. The Washington Free Beacon analyzed 81 active studies on mindfulness that have cost taxpayers more than $100 million. Included in the total were all studies in which mindfulness is used as a central component in the research. Ryan's hometown is not the only place where schools are trying out mindfulness at the taxpayer's expense. A "school-based mindfulness and yoga intervention to prevent substance use among disadvantaged, urban youth" is costing $749,751 in Baltimore. Innovation Research and Training, Inc., a social sciences firm in Durham, N.C., is conducting two similar studies for elementary students and high schoolers, costing $457,921, and $199,449, respectively. IRT's "Master Mind" course involves "mindful breathing, mindful movements, and mindful journeys." Mindfulness is proposed as the solution for a wide range of diseases and conditions for nearly every demographic."
http://freebeacon.com/issues/nih-has-spent-92-9-million-on-mindfulness-meditation/
COMMON CORE:
'I Don't Want to Deal With This Nonsense': What a 10-Year-Old Girl Had to Say About Common Core Left Parents Cheering
"The school board members seemed to know what was in store — they joked about "cutting her off" as she took the mic — and they were right to be concerned. When New Jersey 10-year-old Elizabeth Blaine reached the podium in video recorded by her mom Monday night, she laid right into Common Core testing and she didn't let up. "I love to read, I love to write, I love to do math but I don't love the PARCC," Elizabeth said. "Why? Because it stinks." The PARCC, or Partnership for the Assessment of Readiness for College and Careers, is a Common Core test, and the Montclair School Board was meeting to discuss a policy that would allow parents to opt their kids out of taking it. Elizabeth was all for the policy. The PARCC is riddled with "very confusing and extremely hard questions," Elizabeth said, and in a deadly mix of unforgiving technology and the application of concepts that students haven't learned, the test is a counterproductive mess. Elizabeth said: "One of the essay questions was identify a theme in 'Just Like Home' and a theme in 'Life Doesn't Frighten Me.' Write an essay that explains how the theme of the story is shown through the characters and how the theme of the poem is shown through the speaker. Include specific details from the story and the poem to support your essay. "This is crazy! I am one of the most gifted students in my grade, or so my mom says, and I have not even the slightest clue what this means." By the time she was done speaking, the room had erupted with cheers and applause. "I'm glad my mom and dad are letting me opt out," Elizabeth said, "because I don't want to deal with this nonsense." Watch Elizabeth's whole speech below:"
http://www.theblaze.com/stories/2014/12/16/i-dont-want-to-deal-with-this-nonsense-what-a-10-year-old-girl-had-to-say-about-common-core-left-parents-cheering/
100-year-old teacher explains why Common Core sucks
At 100 years old, Madeline Scotto knows a thing about teaching. She's been doing it for decades and still teaches at the school she graduated from in 1928. Scotto, who teaches math, recently sat down with Business Insider to share some of her complaints about Common Core.
"They're making it more complicated as far as I'm concerned…four and four is eight!" Scotto said. "It doesn't go by the name of the method, it goes by what does well. Try and find the one that is reaching the most number of people in the easiest way," she added."
http://rare.us/story/100-year-old-teacher-explains-why-common-core-sucks/
Video: Kid Fails 'Jeopardy' Category Titled 'Non-Common Core Math'
http://www.theblaze.com/stories/2014/12/16/video-kid-fails-jeopardy-category-titled-non-common-core-math/
Education legacy could become albatross for Bush
http://www.politico.com/story/2014/12/jeb-bush-education-113613.html
MISC.:
Obama Admin Releases ONE PERCENT of Its Documents About IRS-White House Coordination
"The Treasury Department released four new redacted pages of documents about the White House's role in the Internal Revenue Service targeting scandal, bringing the total number of pages released up to 31 – a whole one percent of the total number of pages. A federal court judge in the advocacy firm Cause of Action's lawsuit against the Treasury inspector general set Jan. 30 as a starting date to begin briefings on whether or not the firm can get at the documents. The Cause of Action federal court case for the documents was successful, thanks to the Freedom of Information Act. But the Justice Department began trying to delay the release of the documents by a matter of two weeks. Treasury Secretary and former Obama White House chief of staff Jacob Lew then seized the documents. Lew is arguing that because the White House and IRS illegally exchanged confidential taxpayer information, then releasing the documents would be an illegal disclosure of confidential taxpayer information. As The Daily Caller reported, at least some of the confidential taxpayer information the IRS' Lois Lerner dished out went to senior White House domestic policy adviser Jeanne Lambrew.
http://dailycaller.com/2014/12/16/obama-admin-releases-one-percent-of-its-documents-about-irs-white-house-coordination/
JUDICIAL WATCH DISMANTLES ANOTHER BENGHAZI COVER-UP
http://www.breitbart.com/Big-Government/2014/12/15/Judicial-Watch-Dismantles-another-Benghazi-Cover-up
Obama issues 'executive orders by another name'
" President Obama has issued a form of executive action known as the presidential memorandum more often than any other president in history — using it to take unilateral action even as he has signed fewer executive orders. When these two forms of directives are taken together, Obama is on track to take more high-level executive actions than any president since Harry Truman battled the "Do Nothing Congress" almost seven decades ago, according to a USA TODAY review of presidential documents. Obama has issued executive orders to give federal employees the day after Christmas off, to impose economic sanctions and to determine how national secrets are classified. He's used presidential memoranda to make policy on gun control, immigration and labor regulations. Tuesday, he used a memorandum to declare Bristol Bay, Alaska, off-limits to oil and gas exploration. Like executive orders, presidential memoranda don't require action by Congress. They have the same force of law as executive orders and often have consequences just as far-reaching. And some of the most significant actions of the Obama presidency have come not by executive order but by presidential memoranda. Obama has made prolific use of memoranda despite his own claims that he's used his executive power less than other presidents. "The truth is, even with all the actions I've taken this year, I'm issuing executive orders at the lowest rate in more than 100 years," Obama said in a speech in Austin last July. "So it's not clear how it is that Republicans didn't seem to mind when President Bush took more executive actions than I did." Obama has issued 195 executive orders as of Tuesday. Published alongside them in the Federal Register are 198 presidential memoranda — all of which carry the same legal force as executive orders. He's already signed 33% more presidential memoranda in less than six years than Bush did in eight. He's also issued 45% more than the last Democratic president, Bill Clinton, who assertively used memoranda to signal what kinds of regulations he wanted federal agencies to adopt. Obama is not the first president to use memoranda to accomplish policy aims. But at this point in his presidency, he's the first to use them more often than executive orders. "There's been a lot of discussion about executive orders in his presidency, and of course by sheer numbers he's had fewer than other presidents. So the White House and its defenders can say, 'He can't be abusing his executive authority; he's hardly using any orders," said Andrew Rudalevige, a presidency scholar at Bowdoin College. "But if you look at these other vehicles, he has been aggressive in his use of executive power." So even as he's quietly used memoranda to signal policy changes to federal agencies, Obama and his allies have claimed he's been more restrained in his use of that power."
http://www.usatoday.com/story/news/politics/2014/12/16/obama-presidential-memoranda-executive-orders/20191805/
Obama withdraws Alaska's Bristol Bay from drilling
"President Barack Obama announced Tuesday that he's removing more than 52,000 square miles of waters off Alaska's coast from consideration for oil and gas exploration or drilling. The president said in a video announcement that Bristol Bay and nearby waters, covering an area roughly the size of Florida, would be withdrawn from consideration for petroleum leases. He called Bristol Bay one of the country's great natural resources and a massive economic engine. "It's something that's too precious for us to be putting out to the highest bidder," Obama said. Bristol Bay has supported Native Americans in the Alaska region for centuries, he said. "It supports about $2 billion in the commercial fishing industry," Obama said. "It supplies America with 40 percent of its wild-caught seafood." The bay is north of the Alaska Peninsula, which juts out west from mainland Alaska at the start of the Aleutian Islands chain."
http://cnsnews.com/news/article/obama-withdraws-alaskas-bristol-bay-drilling
Obama likely to sign two bills that could impact arms sales
http://news.yahoo.com/obama-likely-sign-two-bills-could-impact-arms-151504333–finance.html
Senate confirms new State Department No. 2
"The State Department has a new No. 2, as the Senate on Tuesday evening voted to approve Antony Blinken's nomination as a deputy secretary, despite significant Republican opposition. The mostly party line vote of 55 to 38 came as Senate Majority Leader Harry Reid continues to push through a last-minute round of votes before ceding control of the chamber to Republicans early next month. Sen. Bob Corker of Tennessee, the senior Republican on the Senate Foreign Relations Committee, and fellow panel member Sen. Jeff Flake of Arizona were the lone Republicans to vote for Blinken. No Democrats opposed his nomination. Blinken has been President Obama's deputy national security adviser for almost two years. Vice President Joe Biden said Blinken was instrumental in helping craft the administration's Iraq policy, referring to him as the "go-to guy" on the subject. Before coming to the White House, Blinken was a Democratic staffer for the Senate Foreign Relations Committee. Obama, who nominated him last month for the State Department post, said Blinken had a "rare combination of deep policy expertise, impeccable judgment and an inclusive leadership style." But Republicans said Blinken doesn't have the credentials needed to serve as the State Department's No. 2 official. And since they've been highly critical of the administration's Iraq policy, they aren't thrilled with the prospect of him serving in a senior State Department role."
http://www.washingtonexaminer.com/senate-confirms-new-state-department-no.-2/article/2557492
U.S. Senate confirms Obama pick for immigration job despite tussle
"The U.S. Senate on Tuesday confirmed President Barack Obama's choice for a senior immigration enforcement job, defying Republicans who tried to block the nomination to protest Obama's executive order granting deportation relief to undocumented immigrants. Sarah Saldana, currently the chief U.S. prosecutor in Dallas, Texas, was confirmed on a 55-39 vote to be director of U.S. Immigration and Customs Enforcement. She will be the first Latina to run the agency. The position has been vacant for over a year, including a period over the summer when child migrants from Central America surged across the U.S. border with Mexico. Obama nominated Saldana in August and she initially enjoyed bipartisan support. But leading Republicans decided to oppose her after Obama announced in November he was easing the threat of deportation for some 4.7 million undocumented immigrants. Republicans accuse Obama of exceeding his authority by acting unilaterally and bypassing Congress with the order, which they say amounts to "amnesty" for illegal immigrants. Once Saldana publicly supported Obama's move, Republicans like Senator John Cornyn, a fellow Texan who had effusively praised her nomination, turned against her. "I was proud to support her," Cornyn said in the Senate on Tuesday. "Unfortunately the president changed everything … This is the situation in which the president has put a good and decent person like Sarah Saldana." Democrats said that if Republicans were angry with Obama they should deal with it by passing legislation reforming immigration laws. The Senate did so in June 2013, but the House of Representatives never took up the bill. "It appears to me that their (Republican) feelings about this president have reached a point they're not thinking clearly," the Senate's number two Democrat, Dick Durbin, said."
http://townhall.com/news/politics-elections/2014/12/16/us-senate-confirms-obama-pick-for-immigration-job-despite-tussle-n1932711
Senate confirms new head of ICE
"The Senate has confirmed Sarah Saldaña as the nation's top immigration official after a more than 500-day wait. Her bid to head the Immigration and Customs Enforcement agency, or ICE, was approved Tuesday along a mostly party-line vote of 55-39. Sens. Tom Coburn of Oklahoma and Orrin Hatch of Utah were the lone Republicans to support her nomination, while no Democrats voted no. Saldaña will be the first Latina to serve in the post. Her nomination initially had more Republican support, particularly a glowing recommendation from Senate Minority Whip John Cornyn of Texas. But GOP backing for Saldaña crumbled last month after she said President Obama's recent executive action to allow millions of undocumented workers in the U.S. to remain was legal — a move strongly opposed by Republicans. "Based on her qualifications alone, we would be hard-pressed to find a person better suited for the job," said Cornyn. "Unfortunately, the president changed everything last [month] by his … executive actions on immigration. "It is for these reasons I regrettably cannot support her nomination." But Senate Judiciary Committee Chairman Patrick Leahy, D-Vt., chastised his GOP colleagues for using Saldaña's nomination as an opportunity to attack the president's immigration reforms, saying she is "more than capable" of executing the duties of the position. "If senators want our immigration laws enforced, they should focus on filling this key leadership position," he said. Saldaña currently serves as the U.S. Attorney for the Northern District of Texas, a position to which she was unanimously confirmed by the Senate in 2011."
http://www.washingtonexaminer.com/senate-confirms-new-head-of-ice/article/2557477
SENATE CONFIRMS OBAMA IMMIGRATION NOMINEE SARAH SALDANA
http://www.breitbart.com/Big-Government/2014/12/16/Senate-confirms-Obama-immigration-nominee-Sarah-Saldana
Surgeon general's win is a political miracle
http://www.cnn.com/2014/12/15/opinion/gergen-confirm-new-surgeon-general-murthy/index.html
Obama's nominee to lead Social Security agency left dangling
"Even as the Senate plows through votes on nearly two-dozen Obama nominees, at least one controversial pick is being left dangling amid objections from Republicans over an ongoing investigation into a troubled computer project.  Over the weekend, Senate Democrats canceled a procedural vote on Carolyn Colvin's nomination to lead the Social Security Administration. And on Tuesday, Republicans turned back a last-ditch effort by some Democrats to fast-track her approval. The developments are likely to push off consideration of Colvin until next year — when Republicans control the Senate.  The delay comes after Republicans urged the Senate to wait until the investigation at her agency is resolved.  "There is a cloud hanging over her nomination and I do not believe the Senate should move forward with her confirmation until it is removed," Sen. Orrin Hatch, R-Utah, said Tuesday, as he and other Republicans objected to Democrats trying to push approval of the nomination on the floor. "It may very well be that Ms. Colvin has done nothing wrong here. … But, we should at least be sure before we move her nomination forward."  Democratic Sen. Ben Cardin, of Maryland, acknowledged they would likely have to "start all over again" next year, as he voiced "deep disappointment."  Colvin's nomination first ran into trouble when Hatch and other GOP senators said they would try to block it while investigators look into a $300 million computer project at the agency.  The project, which doesn't work, predates Colvin's tenure — she has been acting commissioner since Feb. 2013. But an inspector general's investigation is ongoing.  Whistleblower Michael Keegan also told FoxNews.com that he was present at a meeting of senior officials in May of this year where they decided to sit on a report detailing the problems with that project as long as Colvin's nomination for commissioner was pending.  "They hid the report," he told FoxNews.com."
http://www.foxnews.com/politics/2014/12/16/obamas-nominee-to-lead-social-security-agency-could-be-left-dangling/
Senate OKs nominees and tax bill as term ends
"Confirmation of 12 judges came on top of 76 judicial appointees approved earlier in the year. The combined 88 was the most since a Democratic-led Senate approved 99 of President Bill Clinton's nominees in 1994, according to Russell Wheeler, who studies the judiciary at the Brookings Institution. That easily surpassed the 43 approved last year and the 49 confirmed in 2012. The numbers jumped after Democrats muscled through a weakening of the Senate's rules on filibusters a year ago and reduced the Republicans' ability to delay votes."
http://news.yahoo.com/senate-may-confirm-88-federal-judges-081757009–politics.html
WHITE HOUSE MOCKS TED CRUZ FOR SUCCESSFUL OBAMA NOMINATIONS
"The White House is mocking Sen. Ted Cruz now that President Obama's nominee for Surgeon General has been approved by the Senate.  Obama officials appeared happy to ridicule the Texas Senator after his Senate colleagues complained to the media that he helped keep lawmakers in session over the weekend. Many say that cleared the way for Harry Reid to call a vote for the confirmation of Vivek Murthy. When asked about that during the White House Press Briefing today, White House Press Secretary Josh Earnest admitted he was "no expert in Senate floor procedure," but pointed to reports that suggested Cruz was responsible for the successful vote.
"I do understand, based on the news reports that I have read that some of the shenanigans that he carried out on the Senate floor did create an opening and additional time for these highly qualified nominees to be confirmed," Earnest added. "And if that's the case then it may be an indication that Sen. Cruz doesn't know much more about Senate floor procedure than I do."
Earnest added that the White House was "certainly pleased" with the outcome of the vote.
White House Senior advisor Dan Pfeiffer also skewered Cruz for the successful vote. "There's a first time for everything, but public health advocates can thank Ted Cruz tonight for his help in getting Vivek Murthy confirmed," he wrote on Twitter. But according to Cruz's office, that's not the case. His staff says Sen. Reid signaled on many occasions that he planned to drive home as many nominations as possible before the Senate adjourned for Christmas. "That might be a convenient narrative for Democrats, but it is a false one," Sen. Cruz's spokesperson Catherine Frazier told Breitbart News in reaction to the comments from the White House. "Everyone knows that Reid would have jammed these nominations through no matter what. He made this clear to members last week, and his spokesperson confirmed so publicly."
http://www.breitbart.com/Big-Government/2014/12/16/White-House-Mocks-Ted-Cruz-For-Successful-Obama-Nominations
Mitch McConnell: Keystone will be first order of business in 2015
"Incoming Senate Minority Leader Mitch McConnell has vowed to bring up the controversial Keystone XL pipeline as the first order of business when his Republican Party takes control of the chamber next month. "We'll be starting next year with a job-creating bill that enjoys significant bipartisan support. The first item up in the new Senate will be the Keystone XL pipeline," the Kentucky Republican told reporters Tuesday. McConnell said he will allow Republican and Democratic amendments to the bill, which is being led by Sen. John Hoeven, R-N.D. An attempt to hold a vote on the pipeline in May collapsed in the Senate over a partisan dispute on amendments. "We'll hope that senators on both sides will offer energy-related amendments, but there'll be no effort to try to micromanage the amendment process," he said. The soon-to-be Senate majority leader said he is hopeful a vote on the "very important, job-creating bill" can be scheduled early in the session. McConnell declined to say what the Senate would work on after Keystone, saying he'll announce that "a little bit later." While Republicans are solidly behind the long-stalled pipeline, the project has divided Democrats and liberal-leaning groups. Environmentalists oppose the proposed pipeline, which would carry Canadian crude oil from Alberta's tar sands to refineries on the Gulf Coast, while labor groups and some Democratic lawmakers from oil states want the jobs the project would create. But McConnell said there already are almost 20 pipelines in the U.S. that cross either the Mexican or Canadian borders, and to suggest one more would harm the environment is ludicrous. "Multiple studies, over and over again, [are] showing no measurable harm to the environment" if Keystone is built, he said. "People want jobs. And this project will create well-paying, high wage jobs for our people."
http://www.washingtonexaminer.com/article/2557484/?utm_content=buffer7573d&utm_medium=social&utm_source=twitter.com&utm_campaign=buffer
First on GOP's 2015 To-Do List: Keystone XL Pipeline
http://blogs.wsj.com/washwire/2014/12/16/first-on-gops-2015-to-do-list-keystone-xl-pipeline/?mod=WSJ_Politics%20and%20Policy
Jason Chaffetz Gearing Up To Become House's Top Obama Watchdog
"Jason Chaffetz, set to become the House's top watchdog over the Obama administration next year, says he wants aggressive oversight of the federal government but doesn't want it to feel as "personal" as it has been in recent years. "Our job is not to attack the president," the Utah Republican congressman argued Tuesday during a discussion in his Capitol Hill office with a group of journalists. "Our job is to go after the policies and the functions of our government. And as long as we focus on the policies and the issues, we're going to be just fine. … The facts and the issues will speak for themselves." Dressed casually in a black House of Representatives sweater fleece, the 47-year-old incoming House Oversight chairman repeatedly emphasized that he wants the committee to be different than it was under Darrell Issa, the media-friendly Republican congressman who is giving up the chairman's gavel this year after facing term-limits. "I'm very grateful to Darrell Issa," Chaffetz said of his predecessor. "I learned a lot. But I'm a different person and I have a different approach. And everybody's going to put their stamp on things. And I can be as aggressive as anybody, but it doesn't need to be so personal." Asked if he thinks Issa went too far as chairman, Chaffetz replied: "There were several times when things got too personal, and I thought it was wrong."
http://dailycaller.com/2014/12/16/jason-chaffetz-gearing-up-to-become-houses-top-obama-watchdog/
Could Compact For America's Constitutional Amendment Stop The Federal Juggernaut?
http://www.forbes.com/sites/georgeleef/2014/12/16/could-compact-for-americas-constitutional-amendment-stop-the-federal-juggernaut/
TSA chief: Travelers from some nations targeted
"The Transportation Security Administration needed an exemption from new Obama administration rules restricting racial profiling by the government so the TSA could target travelers for extra scrutiny based on their nationality and gender, the head of the agency said Tuesday. The TSA more closely scrutinizes travelers from Syria, Yemen and other nations that are home to individuals and groups that may be plotting to sneak a bomb on board an airliner, John Pistole, the agency's administrator, said in an interview. "It's not to use race to profile anybody, but it's a way to identify people — particularly people flying internationally to the U.S.," Pistole said. "So somebody is, say, a Syrian citizen, that's the issue. So it's more nationality than race from our perspective." Last week, the Justice Department issued guidelines forbidding federal law enforcement agencies from profiling on the basis of religion, national origin and other characteristics. Profiling based on race was already prohibited. TSA, U.S. Customs and Border Protection and other agencies within the Homeland Security Department were exempted from the new guidelines after an internal administration debate."
http://cnsnews.com/news/article/tsa-chief-travelers-some-nations-targeted
Jeb Bush: 'I Have Decided to Actively Explore the Possibility of Running for President'
http://www.theblaze.com/stories/2014/12/16/jeb-bush-i-have-decided-to-actively-explore-the-possibility-of-running-for-president/
DONALD TRUMP ON A POSSIBLE JEB BUSH 2016 PRESIDENTIAL RUN: 'I THINK IT'S A BIG MISTAKE'
"In an exclusive statement to Breitbart News, potential 2016 Presidential candidate and real estate mogul Donald Trump bashes Jeb Bush's presidential aspirations. "The last thing this country needs is another Bush at the helm. I think it's a big mistake," Trump told Breitbart News, doubling down and expanding on his criticism of the former governor of Florida. In a Monday evening interview with the Fox Television affiliate in Washington, D.C., Trump said,"[t]he last thing we need is another Bush," reiterating a criticism of Bush first given to the Daily Mail earlier on Monday. Jeb Bush's father, George H.W. Bush was the 41st President of the United States. Elected over Michael Dukakis in 1988, he served one term, losing to President Bill Clinton in 1992. Older brother George W. Bush was the 43rd President. Elected in 2000 in a bitterly disputed race with Al Gore, he was re-elected in 2004 when he defeated John Kerry.
Trump mentioned another potential candidate. "I really like Ted Cruz. I have gotten to know him well," Trump told Breitbart News. "I do think that the one problem he could have is that he was born in Canada and openly admits to that. It does throw his candidacy into question and perhaps the courts will have to decide." The possibility that a Cruz candidacy could face a court test of his eligibility is a new twist for Trump. On Monday, Trump told the Daily Mail he assumed Cruz's Canadian birth was a "problem."
http://www.breitbart.com/Big-Government/2014/12/16/Donald-Trump-on-a-Possible-Jeb-Bush-2016-Presidential-Run-I-Think-It-s-a-Big-Mistake/
TRUMP ON JEB: 'I'VE HAD IT WITH THE BUSHES,' 'NOT A FAN'
http://www.breitbart.com/Breitbart-TV/2014/12/16/Trump-on-Jeb-Ive-Had-it-With-the-Bushes-I-am-Not-a-Fan-of-the-Bush-Group
George Will: Ted Cruz Is 'Completely Indifferent To The Fact That Politics Is A Team Sport' [VIDEO]
"One day after saying Elizabeth Warren and Ted Cruz had no idea "what they were trying to accomplish," syndicated columnist George Will said Monday on "Special Report" the pair have two "exceedingly strange careers underway."  Will told Fox News' Doug McKelway that Cruz is "indifferent" to politics being a "team sport," adding further that there hasn't been "a more peculiar career" in the Senate than the one Cruz is currently enjoying. The conservative columnist also said while Democrats are "bemused" by his antics, he is "loathed" within the GOP caucus, while also telling McKelway if Cruz doesn't get the GOP nomination in 2016, assuming he runs for it, his return to Washington will be "awkward."
WILL: We have two exceedingly strange careers under way here. Elizabeth Warren, who has won one election, a Democrat in Massachusetts, not heavy lifting, says that she's really worried about risk. And she's focused on some minor matter about derivatives and banks. Yet, a few days ago, Fannie [Mae] and Freddie [Mac] announced they now are going to have mortgages for low-income people with 3 percent down. This is walking right down the same path that the housing crisis that Fannie and Freddie gave us that catalyzed the recession. Then we have Ted Cruz. There have been 1,957 senators in the history of this country and I can't imagine there's been a more peculiar career than the one he's having right now. He is completely indifferent to the fact that politics is a team sport. Juan's absolutely right, Democrats are more bemused by him. He is frankly loathed within the Republican caucus. If he seeks the Republican nomination and doesn't get it, then what? He has to come back here? That's awkward."
http://dailycaller.com/2014/12/15/george-will-ted-cruz-is-completely-indifferent-to-the-fact-that-politics-is-a-team-sport-video/
16 December 1773: The Boston Tea Party protest
http://moneyweek.com/16-december-1773-the-boston-tea-party-protest/
JESSE JACKSON COMPARES HIMSELF, SHARPTON TO MLK IN RESPONSE TO RACE BAITING CHARGE
"Tuesday on NewsMax TV's "MidPoint," Rev. Jesse Jackson addressed accusations of race-baiting by black leaders such as himself and Al Sharpton by comparing them to race baiting allegations from infamous segregationist George Wallace towards civil rights icon Rev. Martin Luther King. "I will tell you there are people who have appeared on this show before, who every time we discuss the leaders of the black movement in this country, they take your name and they put it in the same sentence as Al Sharpton and they say the two of you, people have said this on our show,  are race baiting and you are not doing it properly, and you are not serving the needs of the black community," host Ed Berliner said.
Jackson replied, "You know Dr. King was accused of being a race baiter as he fought the forces of the south, as he fought George Wallace," adding, "they called him a communist at the same time."
http://www.breitbart.com/Breitbart-TV/2014/12/16/Jesse-Jackson-Compares-Himself-Sharpton-to-MLK-in-Response-to-Race-Baiting-Charge
LAYOFFS AT 'NEW YORK TIMES' EVEN WORSE THAN EXPECTED
http://www.breitbart.com/Big-Journalism/2014/12/16/massive-layoffs-hit-new-york-times
Obama backs bill imposing new sanctions on Russia
"President Barack Obama will sign legislation imposing new economic sanctions on Russia, the White House said Tuesday, as the U.S. claimed some credit for sparking Moscow's roiling currency crisis and moved to deepen the pain. Still, White House officials acknowledged there were no guarantees Russia's economic woes and another round of sanctions would compel President Vladimir Putin to curtail aggressive actions in Ukraine. The Russian economy has been in a downward spiral for months, but Putin has managed to maintain political support at home. "The aim is to sharpen the choice he faces," White House spokesman Josh Earnest said of the sanctions. He said Obama was likely to sign the bill this week. The measure cleared Congress late Saturday."
http://cnsnews.com/news/article/obama-backs-bill-imposing-new-sanctions-russia
Obama to sign Russia sanctions bill
http://www.washingtonexaminer.com/obama-to-sign-russia-sanctions-bill/article/2557449?custom_click=rss
TEA PARTY PATRIOTS:
Conservative Groups Defend Cruz On Spending Bill Tactics
"Tea Party Patriots co-founder Jenny Beth Martin called the criticism of Cruz "gratuitous." "I doubt anyone can convince me that Harry 'Nuclear Option' Reid was not going to call the Senate back into session the week after Christmas, just to take up nominations," she told TheDCNF. "I'm glad there are a couple of conservatives in the Senate actually willing to fight the Obama agenda, even if it means they have to endure another round of unfavorable stories in the press," she added."
http://dailycaller.com/2014/12/16/conservative-groups-defend-cruz-on-spending-bill-tactics/