News Briefing for Tuesday, September 9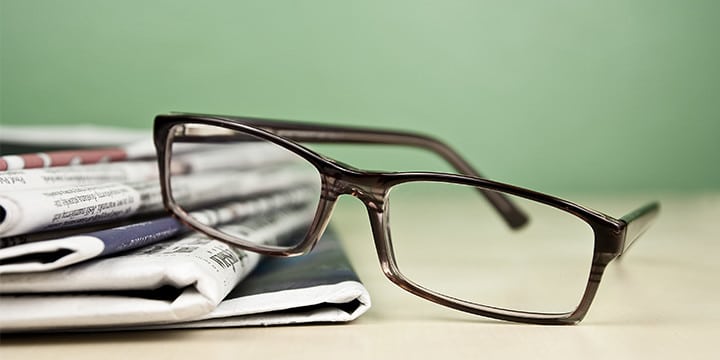 Below are some of the news stories that we are reading today.
---
HEALTHCARE:
The Myth of ObamaCare's Affordability
The law's perverse incentives will have the nation working fewer hours, and working those hours less productively.
http://online.wsj.com/articles/casey-b-mulligan-the-myth-of-obamacares-affordability-1410218437
ER visits skyrocket under Obamacare
"More people newly insured by Medicaid under ObamaCare are seeking treatment in hospital emergency rooms — one of the most expensive medical settings, a study released Monday concludes. The analysis by the Colorado Hospital Association found that the average number of ER visits in states that expanded Medicaid increased by 5.6 percent, when the second quarter of this year was compared with the same period in 2013.
The increase was more than three times larger than experienced by hospitals in states that did not expand. The jump was also outside the range of normal year-to-year fluctuations.
"When this newly insured population is trying to understand the system, they are using the easiest access point, and that is the ER," said Chris Tholen, a vice president of the hospital association. The study looked at data reported by 450 hospitals in 25 states, through the middle of this year. Thirteen of the states expanded Medicaid, and 12 states did not."
http://nypost.com/2014/09/08/er-visits-skyrocket-under-obamacare/
Obamacare's Device Tax Grows More Devious
http://www.forbes.com/sites/sallypipes/2014/09/08/obamacares-device-tax-grows-more-devious/
The Reality Behind the Latest Pro-Obamacare Spin
"Obamacare's defenders are busy declaring victory again.  Ezra Klein is touting a new survey of Obamacare benchmark premiums in some regions of the country as evidence that the law is defying the predictions of critics and working to cut costs rather than increase them. But, as Bob Laszewski notes, the truth about Obamacare implementation is far less rosy than the latest round of cheerleading would indicate. For starters, the federal and state websites remain largely a dysfunctional mess, although the media isn't really covering the story anymore. The supposed "fix" that allowed millions of consumers to sign up with plans on the exchanges from December through April really wasn't much of a fix after all. It was a workaround, allowing consumers to access large federal subsidies with minimal verification. It turns out to be pretty easy to sign up millions of beneficiaries for federal assistance online if the government isn't interested in making sure the payments are accurate. The quite predictable consequence of using unverified information to provide federal assistance is that millions of the supposed signups are by people who are either ineligible because they are not in the country legally, or are being paid the wrong subsidy amounts because their actual household income (based on government data) is different from what they reported.  In Florida alone, nearly 100,000 people may soon be kicked off of their health insurance plan because they lack proof of legal status. Millions more may be forced to pay back large subsidy payments when they file their income taxes next year. Further, the so-called "back-end" of the website still hasn't been built, and there's no sign it will be in time for the second open enrollment period, which begins November 15. The back-end is the part of the application process that is supposed to automatically send verified subsidy payments from the U.S. treasury to the insurance plans that are signing up new customers on the exchanges. The whole point of the online enrollment system is to establish an integrated eligibility and payment system that minimizes errors and wasted taxpayer funds. But because it is still not working, the government has been relying on yet another "honor system" to make the actual payments. The insurers are submitting monthly invoices to the federal government of the total subsidy amounts they think they are owed, and the Obama administration is writing them checks based on the invoices. For those who might worry about giving the for-profit health insurance industry a direct pipeline into the U.S. treasury, the administration says not to worry.  It will all be reconciled later with actual, verified enrollment data, whenever the data becomes available from the still unbuilt "back-end." What could possibly go wrong? Enrollment in Obamacare plans has also been steadily declining since April because some of those who signed up during open enrollment have since dropped their coverage or stopped paying their premiums. Aetna expects that about 30 percent of those who signed up for coverage from the company under Obamacare during the first open enrollment will drop out of the plans they selected by the end of the year.  The implication is that there will be far fewer than the much-touted "8 million" still enrolled in Obamacare plans when December rolls around. As Laszewski also points out, the premium survey that Klein cites, conducted by researchers for the Kaiser Family Foundation, is only a partial survey, covering just 16 metropolitan areas, so it is far from a conclusive look at nationwide trends. Moreover, it doesn't really tell us anything about premium trends because they plans it examined are not weighted by enrollment. The government uses the second-lowest premium silver plan to establish federal subsidy payments in various markets and regions of the country, regardless of how small enrollment in that plan might be. Kaiser looked at the second-lowest silver plans in these regions and concluded that the premiums for these plans in 2015 are, on average, slightly below the second-lowest silver plan bids in 2014."
https://www.weeklystandard.com/blogs/reality-behind-latest-pro-obamacare-spin_804504.html
Regulators struggle with Obamacare's narrow networks problem
"President Obama's healthcare law has provided an economic case study on the tradeoffs between cost and access. Though insurance premiums soared for many Americans in 2014 — especially for young and healthy individuals — because of the regulations imposed by the law, those increases weren't as high as they could have been. One reason is that insurers responded to the regulations with narrower networks. Insurers throughout the country offering coverage through the new health insurance exchanges drove a hard bargain with medical providers, and thus many of those providers chose not to participate. The end result was that Americans who obtained coverage through the healthcare law often found that they didn't have much choice when it came to doctors or hospitals. Those who averted "rate shock," in other words, often found themselves exposed to "access shock." Lawmakers and regulators have been taking measures to try to address the problem going into the 2015 benefit year, but it is not clear whether the moves will actually improve the consumer experience. California has been ground zero for fights over narrow networks. Early on, controversy erupted in the state when it became clear that Cedars-Sinai Medical Center, one of the nation's premier hospitals, would not be included in any exchange plans, and UCLA Medical Center, another top facility, would only be included in a few networks. The backlash against narrow network plans has triggered a wave of consumer lawsuits against insurance companies in California. Regulators are investigating the narrow network problem, and last month the state legislature passed a bill aimed at addressing the issue. But the Los Angeles Times noted that "Anthem and other insurers largely stuck with that narrow-network strategy for 2015 plans in Covered California and outside the exchange."
http://washingtonexaminer.com/regulators-struggle-with-obamacares-narrow-networks-problem/article/2552849?custom_click=rss
Obamacare rates going up in Nebraska next year
http://watchdog.org/169181/obamacare-nebraska-3/
ObamaCare Costs To Colleges, Students Start To Show
"When it comes to ObamaCare, colleges face a range of unpleasant options. As the new school year kicks off, the consequences are starting to become clear. The most common action, it seems, has been to cut part-time employees' workweeks to below the 30-hour line. At 30 hours and more, ObamaCare requires employers to offer affordable health insurance. The number of colleges that have cut work hours of students, adjunct faculty or both due to ObamaCare now numbers more than 200, a new IBD analysis shows. At least one college system has been scrambling to find qualified adjuncts to fill the gap caused by the shorter workweek. Teaching quality could suffer if universities reduce standards to fill positions. But failing to cut adjunct hours could raise costs — and tuition. Another option, extending coverage to more employees and offsetting the cost by making health benefits less generous for full-time faculty, could make it harder to attract quality professors. IBD's full list of employers cutting staff work hours to avoid new liability under ObamaCare now totals 450, up 21 from IBD's last update. The new additions, all documented in a downloadable database with links to articles or public records, include North Carolina State University and Georgia Tech among 11 colleges or universities.
http://news.investors.com/politics-obamacare/090814-716361-obamacare-is-shrinking-school-jobs-hours.htm?ven=rss&utm_source=feedburner&utm_medium=feed&utm_campaign=Feed:%20PoliticRss%20(Politic%20RSS)
ISTOOK: Jobs terminated! Machines rise thanks to Obamacare, wage protests
http://www.washingtontimes.com/news/2014/sep/8/istook-terminated-machines-rise-thanks-obamacare-w/
Missouri lawmaker challenges birth control mandate
http://cnsnews.com/news/article/missouri-lawmaker-challenges-birth-control-mandate
Tech Firms Ask Congress to Redefine Medical Privacy Rules
"Tech firms, including Amazon.com Inc., are asking Congress to redefine the rules on medical privacy, saying the potential risks of disclosure should be weighed again against the potential benefits of wider sharing and easier access to crucial health data. Executives of tech companies and health organizations have told the House Energy and Commerce Committee in recent months that what they consider an excessively conservative stance on health data privacy is hindering development of new medical technologies and approaches to treatment, and also adding costs to already burdened state and federal budgets. "We, in our effort to protect the patients, are constructing a health care system that they and we cannot afford, and we're putting the balance in the wrong spot," Joseph M. Smith, a former Johnson & Johnson medical technology executive who has been involved with venture capital projects, told the committee in June. "In Congress' view of trying to protect everyone from that information, we may be protecting them to death." Much of what health researchers and executives seek involves more clear guidance on what are known as HIPAA privacy regulations. The name reflects their genesis as an add-on provision to the Health Insurance Portability and Accountability Act of 1996 (PL 104-191). Yet, these calls for a new look at HIPAA are coming at a time of marked concern about the sanctity of consumers' online accounts — health and otherwise. House Republicans responded with great concern when the Department of Health and Human Services this month announced that common malware had been detected on the website for the federal medical insurance exchange. No personal information was comprised as a result of this intrusion on a healthcare.gov test server, HHS has said. June brought a furor over the revelation of an experiment seeking to alter the emotional state of about 690,000 of Facebook users. That's likely to heighten people's concern about how data in general is shared online, especially medical records, said Justin Brookman, director for consumer privacy at the Center for Democracy & Technology. "By and large, they don't expect that they are going to be guinea pigs," he said. "When we are talking about health information, people feel even more strongly about it."
http://www.rollcall.com/news/healthcaregov_hack_raises_medical_privacy_questions-236069-1.html
2017 Project's Alternative to Obamacare Gets a Boost
http://www.weeklystandard.com/blogs/2017-projects-alternative-obamacare-gets-boost_804488.html
HHS chief: Obamacare is 'clearly working'
"Health and Human Services Secretary Sylvia Mathews Burwell insisted Monday that Obamacare is "clearly working," trying to move past the rocky rollout of President Obama's signature health law by insisting that her agency was not concerned with fighting "last year's battles." Burwell in a speech at George Washington University said that the verdict was in on Obama's signature domestic initiative. "The Affordable Care Act is clearly working," the HHS chief said. "Healthcare is more affordable for families, businesses and for our economy as [a] whole. Coverage and services are more widely available to more people. Doctors and hospitals are delivering better care to their patients." Burwell, Obama's former budget director, was overwhelmingly confirmed by the Senate in June, partly because of her managerial track record. However, Obamacare faces a great number of obstacles in year two, including premium increases, public dissatisfaction with the health law, re-enrollment issues and determining subsidy eligibility. Burwell pledged on Monday to document the agency's efforts to confront those issues as transparently as possible. "Transparency builds trust, and it is something we take very seriously," she said, alluding to recent problems verifying consumers' citizenship status. "Even if the numbers aren't quite where we want them to be on something, we're going to tell you about it."
http://washingtonexaminer.com/hhs-chief-obamacare-is-clearly-working/article/2553001?custom_click=rss
Top U.S. health adviser wants end to partisan fighting over Obamacare
"President Barack Obama's top health adviser on Monday called for an end to partisan bickering over Obamacare, saying the public and businesses are sending a clear message to Washington that it is time to move on with implementing the law. "The Affordable Care Act is clearly working," U.S. Health and Human Services Secretary Sylvia Burwell told a university audience in remarks that unveiled a new administration message about the successes of the healthcare reform law just as the midterm election campaign debate about its future intensifies. "What I've been hearing over and over … (is) enough already with the back and forth. We just want to move forward," she said in her first major public address. "We're not here to fight last year's battles," Burwell added. "The Affordable Care Act is not about making a point. It's about making progress." Burwell took over the health secretary job from Kathleen Sebelius in June as part of an administration effort to begin a new chapter for healthcare reform after four years of political and legal challenges from conservative foes. Officials with the U.S. Department of Health and Human Services (HHS) said the aim is to stress the affordability of Obamacare insurance, new access to medical services for the uninsured and the quality of coverage as the administration prepares for a new three-month open enrollment period beginning on Nov. 15. The administration will also underscore studies and polling that suggest Obama's signature domestic policy achievement has significantly reduced the number of uninsured Americans by subsidizing the cost of private insurance for lower-income people and expanding the Medicaid program for the poor in more than half of the 50 U.S. states."
http://townhall.com/news/politics-elections/2014/09/08/top-us-health-adviser-wants-end-to-partisan-fighting-over-obamacare-n1888948
Health Chief Seeks to Focus on Insurance Site
"Sylvia Mathews Burwell, the secretary of Health and Human Services, said Monday in her first major speech that she wanted to move beyond the politics of health care and work with members of both parties to improve the management and operation of HealthCare.gov, the website used by millions of people to sign up for insurance coverage. "What I've told my team is that we're not here to fight last year's battles," she said. "We're here to fight for affordability, access and quality." With midterm elections two months away, Ms. Burwell said she wanted to shift the conversation to areas of potential agreement. Polls consistently show that the public remains more negative than positive on the Affordable Care Act, but that Americans want Congress to improve the law rather than to repeal it. "The American people are sending a very clear message that they want us to work together on health care," Ms. Burwell said, in remarks at George Washington University. Ms. Burwell said that since she took office in June, she has heard the same message from many people: "Enough already with the back and forth on the Affordable Care Act. We just want to move forward." The next open enrollment period begins Nov. 15 and runs through Feb. 15, half as long as the first sign-up period. Shortly after Ms. Burwell finished her speech, she announced that the Obama administration was awarding $60 million in grants to 90 organizations that would counsel consumers on health insurance. Such counselors, also known as navigators, were indispensable in helping consumers use balky federal and state websites in the first enrollment period, which ran from October of last year through March of this year. Last year the government awarded $67 million in navigator grants to 105 organizations, many of which had subcontractors. The Obama administration said it would require all navigators to take additional training courses and be recertified if they wanted to advise consumers in the coming open enrollment period. The new curriculum includes courses on how to verify a person's immigration status, how to count household income and how to help college-age students enroll in coverage. Among the larger new recipients of grants are the University of South Florida, which is receiving $5.4 million for a statewide consortium of 12 organizations; United Way of Tarrant County, serving the Fort Worth area ($4.6 million); Legal Aid of North Carolina ($2.3 million); and the Ohio Association of Foodbanks ($2.2 million). Smaller grant recipients include the Arab Community Center for Economic and Social Services, in Dearborn, Mich.; Planned Parenthood organizations in Iowa and Montana; the Beaufort County Black Chamber of Commerce in South Carolina; and Primero Health, a Latino community organization in Texas. In her remarks, Ms. Burwell drew implicit contrasts with her predecessor, Kathleen Sebelius, who supervised the disastrous debut of the health care website last fall. Ms. Burwell repeatedly emphasized her management skills, honed as president of the Walmart Foundation and as director of the White House Office of Management and Budget under President Obama."
http://www.nytimes.com/2014/09/09/us/politics/healthcaregov-upgrades-are-priority-for-new-health-and-human-services-chief.html?_r=0
HHS SECRETARY SYLVIA BURWELL: 'SOME PEOPLE DON'T KNOW HOW TO FIX FRESH VEGETABLES'
"Health and Human Services Secretary Sylvia Burwell explained that in order to get Americans to eat healthier, they needed to be educated and provided the proper tools.
"They need to actually know what healthy eating is," she said, adding that "some people don't know how to fix fresh vegetables, or haven't used them before." She added that some people didn't even know how to serve fresh fruit – citing as an example the difficulty of cutting a fresh pineapple or a pomegranate. Burwell made her remarks during a speech at Georgetown University about Obamacare and the importance of healthy living.  Burwell added that "culture and behavior change" were also an important part of changing American's eating habits.
"Did everybody get up this morning and exercise?" she asked the students. "And did everyone eat a serving of fruits and a low fat yogurt?" she asked. After she suggested that most of the students in the room probably did, one student admitted that he did not actually eat fruit or exercise that morning. "I hope everyone had breakfast at least," she replied."
http://www.breitbart.com/Big-Government/2014/09/08/HHS-Secretary-Sylvia-Burwell-Some-People-Don-t-Know-How-to-Fix-Fresh-Vegetables
2014 DisHonors 'obamacarefail' Award Nominee: Ed Schultz
http://cnsnews.com/video/newsbusters/2014-dishonors-obamacarefail-award-nominee-ed-schultz
2014 DisHonors 'obamacarefail' Award Nominee: Thomas Roberts
http://cnsnews.com/video/newsbusters/2014-dishonors-obamacarefail-award-nominee-thomas-roberts
2014 DisHonors 'obamacarefail' Award Nominee: Krystal Ball
http://cnsnews.com/video/newsbusters/2014-dishonors-obamacarefail-award-nominee-krystal-ball
The Latest Reason Why the VA Can't Fire Anyone in the VA Health Care Scandal
http://www.theblaze.com/stories/2014/09/08/the-latest-reason-why-the-va-cant-fire-anyone-in-the-va-health-care-scandal/
IG let Veterans Affairs officials alter report to absolve agency in Phoenix deaths
http://www.foxnews.com/politics/2014/09/08/ig-let-veterans-affairs-officials-alter-report-to-absolve-agency-in-phoenix/
New VA chief: Veterans agency too complicated
http://townhall.com/news/politics-elections/2014/09/08/new-va-chief-veterans-agency-too-complicated-n1888914
New V.A. Secretary Says Hiring Spree Is Needed to Meet Patient Demand
http://www.nytimes.com/2014/09/09/us/veterans-affairs-secretary-mcdonald-hiring-healthcare.html
VA secretary lays out 90-day plan for fixing troubled agency
http://www.washingtonpost.com/blogs/federal-eye/wp/2014/09/08/va-secretary-lays-out-90-day-plan-for-fixing-troubled-agency/
---
 IMMIGRATION:
O'KEEFE BRINGS ATTENTION TO OPEN NORTHERN US BORDER
"Journalist James O'Keefe's latest video brings attention to the lack of security along the U.S. border with Canada and the ability of terrorists to enter the U.S. by boat.  O'Keefe explains that Security experts say the rise of ISIS in Syria and Iraq has significantly increased the risk of an attack in the United States. O'Keefe explores the questions, "If an ISIS terrorist could get to Canada, could he hire a boat, could he bring poison or even the Ebola virus? Could he get across Lake Erie and into the United States … and could he do it without getting caught?"
http://www.breitbart.com/Breitbart-Texas/2014/09/8/OKeefe-Brings-Attention-To-Porous-Open-US-Northern-Border
Filmmaker shows 'Ebola-infected ISIS terrorist' sneaking across Lake Erie from Canada to Cleveland – and into the Rock and Roll Hall of Fame – without being challenged once
"–Conservative filmmaker's latest provocation shows lax security on America's northern border
–James O'Keefe filmed a play-acting black-clad jihadi with a British accent carrying fake ricin and pretend Ebola across Lake Erie and into Cleveland
–He managed to disembark, walk to the Rock and Roll Hall of Fame carrying a duffel bag, and enter the building without anyone challenging him
–UK citizens can enter Canada without a visa; James Foley's executioner was believed to be a Brit
–'The only coast guard vessels we saw were tied up at their docks,' O'Keefe told MailOnline; one boat captain said he has never seen Border Patrol on the waters
–The right-wing documentarian's latest work follows an August video that showed 'Osama bin Laden' sneaking into Texas from Mexico"
http://www.dailymail.co.uk/news/article-2747965/I-ve-never-seen-Border-Patrol-Filmmaker-shows-Ebola-infected-ISIS-terrorist-sneak-Lake-Erie-Canada-Cleveland-RICIN-Rock-Roll-Hall-Fame.html
WH PROMISES IMMIGRATION ACTION 'BY THE END OF THE YEAR'
"White House Domestic Policy Director Cecilia Muñoz promised that President Barack Obama will act on immigration "by the end of the year." "The most important thing is that he [Obama] does intend to act, and he'll do it by the end of the year … he'll be delaying for a few weeks until after the political season, but he'll act by the end of the year," she said on Monday's "Jose Diaz-Balart" on MSNBC. Muñoz also blamed a political "maelstrom" on immigration, and the Republican Party for failing to pass immigration reform in the House, stating "earlier this year we were dealing with a house of representatives and a speaker of the house that was weighing out principles for an immigration reform debate that was talking about bringing a bill up for a bipartisan vote. We continue to believe that if they had brought a bill up for a bipartisan vote, then immigration reform would have passed. Instead, what we got in July was a Republican House that the only thing they passed with respect to immigration has to do with deporting dreamers." She also declared that the White House delayed executive action so it could make its case to the American public, reporting that "the situation at the border, is in fact, improving, and the president said he wants an opportunity to talk people through it."
http://www.breitbart.com/Breitbart-TV/2014/09/08/WH-Promises-Immigration-Action-By-the-End-of-the-Year
ANA NAVARRO: CRITICS OF OBAMA'S EXECUTIVE AMNESTY SHOULD 'SHUT UP NOW'
"Ana Navarro, the establishment Republican pundit who endears herself to the mainstream press by bashing conservatives, said those who were preemptively blasting President Barack Obama for potential executive amnesty need to "shut up" now that Obama has decided to act after the midterm elections. The liberal Republican, who has a history of slamming and maligning conservatives to elevate her standing in the permanent political class, also tweeted that Obama's potential executive amnesty would not be "amnesty" at all, even though it would prevent millions of illegal immigrants from being deported while giving them work permits, which they could use to get any job they wanted.  On Saturday, Obama decided to delay his executive amnesty to help Senate Democrats keep control of the Senate."
http://www.breitbart.com/Big-Government/2014/09/07/GOP-Sellout-Ana-Navarro-Critics-of-Obama-Exec-Amnesty-Should-Shut-Up-Now
Obama blames border crisis for immigration inaction, after blasting GOP for doing the same
"President Obama appears to be straddling both sides of the rhetorical border as he tries to explain why he's pushing off executive action on immigration until after the November elections.  Obama, speaking June 30 in the Rose Garden, initially said he planned to use executive action and pointed to the border crisis as a reason to act — blasting Republicans for using the surge of illegal immigrant kids as an "excuse to do nothing."  "Their argument seems to be that because the system is broken, we shouldn't make an effort to fix it. … It's just politics, plain and simple," Obama said at the time. The president said the humanitarian crisis "only underscores the need to drop the politics and fix our immigration system once and for all."  But now Democrats and Republicans alike say the president is the one who's playing politics, by pushing off executive action until after the midterms.  And the president, this time, is the one citing the border crisis as the reason to wait. In an interview over the weekend with NBC's "Meet the Press," Obama said the surge has gotten "a lot of attention" and suggested that, even though the number of unaccompanied minors crossing the U.S.-Mexico border is dropping, "that's not what the impression is on people's minds." Obama said he wants to "make sure that it's sustainable" when he does take action and suggested that would not be the case now.   "It's going to be more sustainable and more effective if the public understands what the facts are on immigration, what we've done on unaccompanied children and why it's necessary," the president said. "The truth of the matter is that the politics did shift midsummer because of that problem. I want to spend some time, even as we're getting all our ducks in a row for the executive action … to make sure that the public understands why we're doing this." The president flatly denied that the real reason he's waiting is he wants to protect vulnerable Democrats facing tough Senate reelection battles. His critics aren't buying it."
http://www.foxnews.com/politics/2014/09/08/obama-blames-border-crisis-for-immigration-inaction-after-blasting-gop-for/
Obama willing to take 'political heat' for immigration delay, White House says
http://washingtonexaminer.com/obama-willing-to-take-political-heat-for-immigration-delay-white-house-says/article/2553015?custom_click=rss
JOSH EARNEST CASTS OBAMA AS HERO 'WILLING TO TAKE POLITICAL HEAT' ON AMNESTY DELAY
"Monday at the press briefing, CBS's chief White House Correspondent Major Garrett asked press secretary Josh Earnest how President Barack Obama's delay on his executive order to grant amnesty to upwards of 5 million illegal immigrants already living in the Untied States until after the midterm elections in November is not purly politcal. Earnest said while the president has "in no way altered his commitment to act alone on immigration," by the end of the year, he is "willing to take the political heat" to make his action more sustainable. When Garrett shot back that an executive order is sustainable by definition untill the president is out of office, Earnest said that after the election emotional and political advertising around the issue of imagination will die down so the presidents action to grant amnesty will be more accepted.
Earnest also said several times that it is brave of Obama to take the heat from immigration activists and the Latino community."
http://www.breitbart.com/Breitbart-TV/2014/09/08/Josh-Earnest-Casts-Obama-As-A-Hero-Willing-To-Take-Political-Heat-on-Amnesty-Delay
Josh Earnest: President Obama can handle the 'heat'
"White House Press Secretary Josh Earnest said Monday that President Barack Obama is prepared to take the "political heat" after his decision to stall executive action on immigration reform. "The president is willing to take a little political heat from the pundits, from advocates in the Hispanic community in particular, in order to ensure that the policy that he puts forward is one that can be sustained," Earnest said during Monday's press conference."
http://www.politico.com/story/2014/09/obama-immigration-reform-josh-earnest-110716.html
White House immigration adviser Cecilia Muñoz is taking the heat for Obama
http://www.washingtonpost.com/politics/obama-immigration-advisor-cecilia-munoz-taking-the-heat-for-obama-on-immigration/2014/09/08/1939154a-3439-11e4-9e92-0899b306bbea_story.html?wprss=rss_homepage
Earnest on Immigration Delay: "Injecting This Issue Into Current Political Environment Would Be Really Bad For The Issue"
http://www.realclearpolitics.com/video/2014/09/08/earnest_on_immigration_delay_injecting_this_issue_into_current_political_environment_would_be_really_bad_for_the_issue.html
White House defends Obama punt on immigration action amid claims of 'raw politics'
http://www.foxnews.com/politics/2014/09/08/white-house-defends-obama-punt-on-immigration-action-amid-claims-raw-politics/
WH: OBAMA WILL ENACT EXEC AMNESTY AFTER MIDTERMS BECAUSE HE THINKS OPPOSITION WILL BE LESS INTENSE
http://www.breitbart.com/Big-Government/2014/09/08/WH-Obama-Will-Enact-Exec-Amnesty-After-Midterms-Because-He-Thinks-Opposition-Will-Be-Less-Intense
None more cynical: GOP campaigns a factor in Obama's decision to postpone immigration move
http://hotair.com/archives/2014/09/08/none-more-cynical-gop-ad-spending-a-factor-in-obamas-decision-to-postpone-immigration-move/
Homeland Security chief Jeh Johnson: 'Worst is over for now' on border crisis
"Homeland Security Secretary Jeh Johnson said Monday that the "worst is over for now" in the immigration crisis along the southern border as the number of unaccompanied children apprehended entering the United States illegally dropped in August to its lowest level in 1 1/2 years. A total of 3,141 children were detained by Border Patrol agents last month, well below the peak of more than 10,000 in each of May and June, when the unprecedented influx prompted President Obama to declare a humanitarian crisis. It continued a steady decline over the past two months, as administration officials have stepped up efforts to stem the flow of unauthorized immigrants from Central America and Mexico."
Number of children crossing into U.S. alone plummets since June
http://www.reuters.com/article/2014/09/08/us-usa-immigration-children-idUSKBN0H329820140908
REMINDER OF OBAMA'S FUNNY NUMBERS:
Obama Hides Steady Inflow Of Central American Migrants
http://dailycaller.com/2014/09/03/obama-hides-steady-inflow-of-central-american-migrants/
Administration: 'Worst is over for now' on border
"The Obama administration renewed its plea Monday for Congress to provide additional money to deal with the unaccompanied migrant children at the border, even as Homeland Security Secretary Jeh Johnson declared that "the worst is over for now." The request seemed likely to fall on deaf ears as neither party showed an appetite to revive an issue that's faded from the spotlight as arrivals at the border have dropped dramatically. Johnson said in a statement that without $1.2 billion in additional funding for 2015, he will be forced to take money from other accounts, such as $405 million moved earlier this summer from the disaster relief fund. "This reprogramming is not sustainable, and leaves the nation vulnerable to unacceptable homeland security risks," Johnson said. "Though the worst is over for now, there are still bills to be paid and our border security efforts must be sustained to prevent another spike like we saw this year," he said."
http://cnsnews.com/news/article/administration-worst-over-now-border
Immigration Activist Warns Dems Will Face Voter Backlash After Obama's Amnesty Flip-Flop [VIDEO]
"Immigration activist Erika Andiola warned President Obama that his party may face electoral consequences over his failure to enact executive amnesty before the November elections, claiming "people are not going to feel as engaged to go out and vote" after hearing "promises being broken by the president." On Monday, a panel on MSNBC's "Jose Diaz-Balart" savaged the White House's decision to delay promised executive amnesty for as many as six million illegal immigrants until after November, heeding calls from Senate Democrats desperate to hang onto their jobs. Even Angela Kelly, a vice president at the Obama-aligned Center for American Progress, called the flip-flop "a sucker punch — a punch to the gut." Andiola, who gained fame earlier this summer by confronting Iowa Republican congressman Steve King on immigration reform, claimed immigration activists feel betrayed — and cautioned Democrats fighting for their lives in November. "These are actual lives that are being effected," she said, "and it's just unacceptable to say it's OK for him to wait after the elections, because, you know, it makes sense in politics. It's just not acceptable, because it is effecting people." "And at the end of the day, you know what?" she added. "A lot of the Latino community do have family members that are undocumented, many who are citizens, who are going to be looking at these elections in the midterms. And it's gonna affect a lot of the local races." "I can tell you that [in] a lot of local races, people are not going to feel as engaged to go out and vote as they did before, because they just keep hearing promises being broken by the president," Andiola explained. "So it's just — we're not in a good situation."
http://dailycaller.com/2014/09/08/immigration-activist-warns-dems-face-voter-backlash-after-obamas-amnesty-flip-flop-video/
Gutierrez: Obama's Amnesty Reversal Will 'Repress The Vote' In Dem Districts [VIDEO]
http://dailycaller.com/2014/09/08/gutierrez-obamas-amnesty-reversal-will-repress-the-vote-in-dem-districts-video/
DEMS IN DISARRAY: ACTIVISTS LOB 'DEPORTER-IN-CHIEF' CHARGE AFTER OBAMA PUNTS ON EXECUTIVE AMNESTY
"Immigration activists seething at President Obama for declining to unilaterally extend amnesty to millions of illegal aliens until after the November elections are issuing dire predictions of the impact of his inaction. "To wait nine more weeks means the President has agreed to deport more than 70,000 people, more than 1,100 every day, and continues cementing his legacy as the Deporter-in-Chief," Cristina Jimenez, managing director for United We Dream said over the weekend, arriving at the 1,100 a day average based on the Obama's administration's inflated deportation record. If that number sounds high, it's because the numbers are more complicated. While the Obama administration says it has deported more than 2 million illegal immigrants, or about 400,000 a year, the majority of those weren't counted as "deportations" under previous administrations, as USA Today highlighted earlier this year. Specifically, the Obama administration counts sending a would-be illegal immigrant back to their home country at the U.S.-Mexico border as a "deportation." Last year, based on the traditional definition of illegal immigrants deported from within the interior of the U.S., just 133,551 illegal immigrants were removed and a majority had criminal convictions, according to USA Today's report.
Based on those numbers, in nine weeks, 22,995 illegal immigrants would be deported from the interior of the country, about one-third of the number cited by Jiminez or 365 per day.
Still, according to Jimenez, this is just the "latest broken promise is another slap to the face of the Latino and immigrant community." In June, President Obama announced that he would take unilateral action on immigration before the end of summer. Over the weekend, amid political pressure from Democrats in tight elections who said executive action would hurt their changes in November, the White House announced it would delay action until after the midterms."
http://www.breitbart.com/Big-Government/2014/09/08/Claim-70-000-People-Will-Be-Deported-Due-to-Delayed-Action
Sanchez: 'Disappointed' in Obama
"Rep. Loretta Sánchez (D-Calif.) said Monday she was disappointed in President Barack Obama for delaying action on immigration, adding that the president didn't give the Hispanic Caucus any word ahead of time that there was a change of plans. "The president said he would address [immigration reform] with us," Sánchez explained on CNN's "New Day" after describing a list of suggested immigration reforms that the caucus sent to the president. "He has delayed it to after the election, [we] had no heads up on that… "So when President Obama said to us — in particular the Hispanic Caucus — 'I'm going to get something done and you'll know by August,' it is a disappointment, it is a frustration. … We should be getting it done now instead of after the election, so, yes, of course we're disappointed in the president." But Sánchez was clear during her interview that while she is disappointed in Obama, she put most of the blame on Republicans. "While the president has disappointed, the real reality is that the House Republicans have refused to work with us to move a bill that would solve this issue," Sánchez said."
http://www.politico.com/story/2014/09/loretta-sanchez-obama-immigration-delay-110700.html
SANCHEZ: HISPANIC CAUCUS GIVEN 'NO HEADS UP' ABOUT OBAMA EXECUTIVE ACTION DELAY
http://www.breitbart.com/Big-Government/2014/09/08/Sanchez-Hispanic-Caucus-Given-No-Heads-Up-About-Executive-Action-Delay
Liberal immigration activists livid over Obama's executive order punt
http://hotair.com/archives/2014/09/08/liberal-immigration-activists-livid-with-over-obama-punting-executive-order/
Obama immigration delay means 60,000 to be deported by November
Hispanics feel betrayed on deportation pledge
http://www.washingtontimes.com/news/2014/sep/7/obama-decision-to-delay-deportations-infuriates-im/
Major Garrett vs. Earnest: Only Rational Explanation For Delaying Action on Immigration Is Political (Ouch!)
"MAJOR GARRETT, CBS NEWS: You said yesterday the reason for that he needs to explain to the American people. Why does he need until the end of the year to explain something? Isn't it true the dominant factor, if you want to call it static was static from Senate Democrats saying this is maybe a good idea, maybe you think it's a good idea but it's terrible politics for us and we wanted you to wait until after the election? The president clearly doesn't need nine weeks to explain this to the American people. If he wanted to explain it he could explain it just like he is going to try to explain the strategy on Wednesday. It seems to me the only rational explanation for this is an intervening midterm election and fears from Senate Democrats that they did not want to take this issue on in an already tough political environment."
http://www.realclearpolitics.com/video/2014/09/08/major_garrett_to_earnest_only_rational_explanation_for_delaying_action_on_immigration_is_political.html
CBS Reporter Calls Out WH Press Secretary Over Obama Claim: 'Why Does He Need Until the End of the Year to Explain Something?'
http://www.theblaze.com/stories/2014/09/08/cbs-reporter-calls-out-wh-press-secretary-over-obama-claim-why-does-he-need-until-the-end-of-the-year-to-explain-something/
Major Garrett Pushes WH to Admit Obama Delayed Immigration Action for Political Reasons
http://www.nationalreview.com/corner/387396/major-garrett-pushes-wh-admit-obama-delayed-immigration-action-political-reasons
Bordering on Fraud
http://www.nationalreview.com/article/387377/bordering-fraud-editors
Obama's Immigration Cynicism
He'll still write a lawless deportation rule—but not until after November.
http://online.wsj.com/articles/obamas-immigration-cynicism-1410125541
Immigration reform calls for leadership, not political calculation, without delay
"The most troubling aspect of President Obama's decision to delay using executive action to change the nation's immigration system is that it seems rooted in crass political calculation. In that, he has now joined House Republicans in putting politics ahead of the needs of the nation, which is not a particularly good move for a president trying to cement his legacy. Obama has now joined House Republicans in putting politics ahead of the needs of the nation, which is not a particularly good move for a president trying to cement his legacy. Immigration reform is a thorny issue, and we won't rehash its nuances here. But nearly all the players recognize that fundamental change is needed. So why is it that there never seems to be a right time to get it done? Why, when push comes to shove, is it always immigration reform that gets elbowed aside? Sure, there are difficult politics involved, but for more than a decade now, those politics have stood in the way of badly needed action. In June, with Congress still refusing to act, the president vowed to use the power of his office to make significant reforms to the system, saying he would do so at the end of the summer. Now, he says, he has decided to delay because of the recent surge of unaccompanied minors at the border. "The politics did shift midsummer because of that problem," he said Sunday morning on NBC's "Meet the Press," adding that he wanted more time "to make sure that the public understands why we're doing this, why it's the right thing for the American people, why it's the right thing for the American economy."
http://www.latimes.com/opinion/editorials/la-ed-immigration-reform-20140907-story.html
Immigration: The Surprisingly Toxic Debate for Obama
http://blogs.wsj.com/washwire/2014/09/08/immigration-the-surprisingly-toxic-debate-for-obama/?mod=WSJBlog
Feinstein: If Obama Acts Unilaterally on Immigration, It 'Will Be Challenged'
http://cnsnews.com/video/cnsnews/feinstein-if-obama-acts-unilaterally-immigration-it-will-be-challenged
The Insiders: Immigration delay does not give the Democrats a pass
http://www.washingtonpost.com/blogs/post-partisan/wp/2014/09/08/the-insiders-immigration-delay-does-not-give-the-democrats-a-pass/
RNC: Obama's Failure to Act Unilaterally on Immigration a Slap at Hispanics
"This is pathetic. All the RNC has to say about the president temporarily delaying a blatantly unconstitutional act is that it constitutes one of his "broken promises." Read it and weep:
"The President's empty rhetoric and broken promises are a slap in the face to millions of Hispanics across the country," Republican National Committee spokeswoman Ruth Guerra said in a statement reacting to Saturday's announcement. "This is more evidence that Democrats never really wanted to fix our immigration system when Republicans were sitting at the table. Immigration reform will continue to be the President's biggest failure as long as he keeps playing politics and refuses to work with Republicans."
http://www.nationalreview.com/corner/387382/rnc-obamas-failure-act-unilaterally-immigration-slap-hispanics-rich-lowry
Sen. Sessions Slams "Mr. Flak At The White House" For Blaming Election Politics For Immigration Delay
"SEN. JEFF SESSIONS: This is the point the American people need to understand: The president now is brazenly reaffirming in even clearer language that he will carry out his amnesty plan, but only after the election in November. This is an attempt to protect his Democratic Senate candidates. In fact, just a few moments ago, said it would be wrong to inject into the election this issue. Well, I would say this to Mr. Flak at the White House, who's paid — his salary paid by the American people. The American people have one chance to have their voice heard.  The president is talking about unilateral illegal action, contrary to American law, to legalize as many as 5 million to 6 million people. And we shouldn't inject it into the election and the Democratic Senators and other senators who would oppose — who failed to object to that, they should be protected and not being criticized for allowing it to occur? Is what we've gotten to in a democracy? That the president can make this decision, not involve the American people? No, they need to stay out of this. they shouldn't talk about it in an election. Well, when should issues be talked about, great issues facing America, if not during the election cycle?
http://www.realclearpolitics.com/video/2014/09/08/sen_sessions_slams_mr_flak_at_the_white_house_for_blaming_election_politics_for_immigration_delay.html
SESSIONS: WH WANTS VOTERS TO 'STAY OUT' OF IMMIGRATION
http://www.breitbart.com/Breitbart-TV/2014/09/08/Sessions-WH-Wants-Voters-to-Stay-Out-of-Immigration
Obama Is Trying To Save Immigration From American Voters [VIDEO]
http://dailycaller.com/2014/09/08/obama-is-trying-to-save-immigration-from-american-voters-video/
FRANK GAFFNEY'S SECURE FREEDOM MINUTE: AMNESTY DEFERRED IS STILL AMNESTY
http://www.breitbart.com/Breitbart-TV/2014/09/08/Frank-Gaffneys-Secure-Freedom-Minute-Amnesty-Deferred-is-Still-Amnesty
ZUCKERBERG PUSHES AMNESTY AT BILLIONAIRE CARLOS SLIM'S CHARITY EVENT IN MEXICO
"Just days before his company's value topped $200 billion, Facebook co-founder Mark Zuckerberg went to Mexico and pushed for amnesty legislation at billionaire and New York Times minority owner Carlos Slim's charity event.  Zuckerberg was reportedly in Mexico City last Friday as a "keynote speaker" at Slim's "annual Telmex Foundation charity event," where he "criticized the current state of the U.S. immigration system. " "There's something broken that needs to be fixed," Zuckerberg reportedly said at Mexico's National Auditorium. "We have a strange immigration policy for a nation of immigrants. And it's a policy unfit for today's world"
Zuckerberg's pro-amnesty FWD.us group has poured in millions trying to get amnesty legislation and, in particular, massive increases in high-tech visas that would lower the wages of American workers even though scholars and studies have debunked the notion that there is a shortage of American high-tech workers. After a Census report found no shortage of STEM workers, even mainstream outlets like CBS started taking away the free pass it had given the tech industry, declaring that it is "largely a myth" to believe there are not enough American high-tech workers."
http://www.breitbart.com/Big-Government/2014/09/08/Zuckerberg-Pushes-Amnesty-in-Mexico-with-Billionaire-Carlos-Slim
ARMED ILLEGAL ALIENS KIDNAPPED, TORTURED AND RAPED WOMEN IN TEXAS
"Four illegal aliens from Mexico received a lengthy prison sentence for kidnapping, torturing, and raping a group of illegal immigrants at a stash house near the South Texas border.
During a sentencing hearing, Chief U.S. District Judge Ricardo Hinojosa sentenced ringleader Andres Perez Mosha, 37, to a 22-year-prison term. Hinojosa also sentenced 34-year-old Euclides Moreno Dominguez to 17 years in prison and handed down a 10 year prison term to 25-year-old Humberto Alvarez Cheo and 29-year-old Roberto Salinas Martinez. The four men have been behind bars since November 2008 when agents with Homeland Security Investigation and the U.S. Border Patrol raided a stash house in Edinburg were 21 illegal immigrants were being kept by the four gunmen and a 16-year-old teenager who is Perez Mosha's brother.  Breitbart Texas obtained court records show while interviewing the immigrants, agents learned that they had crossed into the U.S. near the border city of Hidalgo and taken to a stash house from where the four gunmen and the teen kidnapped them at gunpoint.   The gunmen took the 21 immigrants at gunpoint to a trailer home in the northern part of the County near Edinburg where they gang-raped three of the women at gunpoint multiple times. The rest of the immigrants were stripped and held against their will as they contacted their relatives demanding ransom money One of the immigrants, a Guatemalan man, identified as Mario Rene Olivarez Cifuentes, told agents about the way the he was tied up and beaten in order to get money from his relatives. Other immigrants told the agents about how they had guns pointed at their heads and were pistol whipped. The three women in the group were taken to local hospitals to get medical attention and eventually told authorities about the way they were sexually abused by the gunmen."
http://www.breitbart.com/Breitbart-Texas/2014/09/8/Armed-Illegal-Aliens-Kidnapped-Tortured-and-Raped-Women-in-Texas
SHERIFF JOE: ILLEGAL IMMIGRANT IN MY COUNTY ARRESTED 25 TIMES
http://www.breitbart.com/Breitbart-TV/2014/09/08/Sheriff-Joe-Illegal-Immigrant-in-My-County-Arrested-25-Times
Mysterious Virus Hits Kids in Midwest; Obama Won't Tell Us Where Illegal Alien Kids Were Sent
http://www.rushlimbaugh.com/daily/2014/09/08/mysterious_virus_hits_kids_in_midwest_obama_won_t_tell_us_where_illegal_alien_kids_were_sent?utm_source=feedburner&utm_medium=feed&utm_campaign=Feed%3A+RushLimbaugh-AllContent+%28The+Rush+Limbaugh+Show+-+All+Content%29
NRSC HIGHLIGHTS JEFF SESSIONS ANTI-AMNESTY EFFORTS
"A senator whose vocal opposition to amnesty has been a thorn in the side of the GOP establishment is now being used in promotional material for the National Republican Senatorial Committee. In an email to supporters Monday, the NRSC's Brad Dayspring and Brook Hougesen highlighted recent reports detailing how Senate Democrats in tight red state elections, who had been pushing for Obama not to take executive action because it would hurt them politically, actually provided Obama the authority to do so in July. "In July, Senator Jeff Sessions forced a vote in the Senate that had the effect of putting Democrats on the record in support of President Obama's executive action," the email reads, putting the spotlight on the Senate's most hawkish immigration reform opponent.  "Shockingly, Senator Joe Manchin was the only Democrat to vote with Republicans to try and prohibit the President from bypassing Congress to take executive action," the email continued. "In other words, the same Democrats who claim to oppose President Obama's executive amnesty (Pryor, Shaheen, Hagan, Begich, Franken and Landrieu) voted with Harry Reid and Chuck Schumer to block the motion and support Obama's executive amnesty." The missive goes on to quote Sessions' contention last week that Senate Democrats are "colluding" against Americans. "In light of that, it's no wonder that Senator Jeff Sessions says that Senate Democrats are "colluding" with President Obama to deceive voters. 'The only thing that is more shocking than Senate Democrats' support for the president's planned executive amnesty is the cravenness of asking him to proceed beginning the day after the midterms,' he said." In an interview with Breitbart News last week NumbersUSA president Roy Beck observed that the Republican message is sounding more like Alabama's junior senator and predicted that the the result would be politically beneficial. "The Republican voice is sounding more like Jeff Sessions," Beck said, explaining in part why the issue of immigration has become more politically powerful for the GOP."
http://www.breitbart.com/Big-Government/2014/09/08/NRSC-Highlights-Jeff-Sessions-Anti-Amnesty-Efforts
Top 10 Companies Hiring Foreign Workers
http://www.forbes.com/pictures/eglg45gmige/the-immigration-debate-12/
Fariborz Ghadar: Becoming American — The Immigrant Story (pro-immigration reform)
"Penn State Professor Fariborz Ghadar, author of Becoming American, dispels several modern myths about immigration and warns that without reform, U.S. immigration policy will drive the next generation of tech industries across the border."
http://www.realclearpolitics.com/video/2014/09/08/fariborz_ghadar_becoming_american_–_the_immigrant_story.html
---
 SPENDING/BUDGET/ECONOMY:
Survey: U.S. workers face a dim future
"U.S. workers face a dim future, with stagnant or falling pay and fewer openings for full-time jobs. That's the picture that emerges from a survey of Harvard Business School alumni. More than 40 percent of the respondents foresee lower pay and benefits for workers. Roughly half favor outsourcing work over hiring staffers. A growing share prefer part-time employees. Nearly half would rather invest in new technology than hire or retain workers. At the same time, it's becoming harder for the executives to find skilled workers, according to the survey results being released Monday. Jan Rivkin, one of the survey's lead authors, suggested that a failure by companies to develop a skilled workforce could ultimately hurt those companies and the competitiveness of the U.S. economy. "The bleak picture facing middle and working class Americans are the canary in our coal mine," said Rivkin, a Harvard business professor. "Eventually, that will come back to haunt business." The survey reflects the unevenness of the recovery from the Great Recession. Since the recession officially ended more than five years ago, many of the gains in employment, income and wealth have failed to circulate through the entire economy. Few workers have received meaningful pay raises. Median household incomes, adjusted for inflation, are below their pre-recession levels, according to estimates by Sentier Research. The median income was $54,045 in July, about 4.6 percent lower than when the recession began in late 2007. The survey suggests that incomes aren't likely to increase much anytime soon. Forty-one percent of respondents see lower wages and benefits ahead; just 27 percent expect pay raises. The survey's responses run counter to some traditional economic models. Historically, a falling unemployment rate — the U.S. rate has dropped steadily to 6.1 percent — tends to spur competition among employers for workers and leads them to raise wages and salaries. The survey found that many companies are reluctant to add jobs if other alternatives exist. Only 25 percent said they preferred investing in employees, compared with 46 percent who would rather spend on technology. Forty-nine percent favored outsourcing work over hiring. The companies have become more dependent on part-timers in the past three years and say it's harder to fill skilled positions." The survey report notes that companies could invest more in education to improve workers' skills. Companies tend to donate to schools for computers, backpacks and scholarships, rather than programs that might better prepare students for careers. Only 27 percent of respondents said their companies have partnerships with community colleges. The survey drew on responses from 1,947 Harvard Business School graduates, ranging in age from 26 to 98. Among the respondents who are working, 40 percent said they had a title of chief executive or its equivalent. The economic recovery has left many executives feeling more optimistic about the competitiveness of the U.S. economy compared with the first survey of alumni taken three years ago. Slightly less than half say the economy is becoming less competitive relative to other countries. That marks an improvement from 71 percent who said so in 2011 and 58 percent who did in 2012. These executives have reasons to be more upbeat. The Standard & Poor's 500 stock index closed last week at a record high. Stock gains have been fueled in part by solid profits from publicly traded companies. And the median compensation for a chief executive at a publicly traded company topped $10.5 million last year, according to an analysis by the Associated Press. But the survey results indicate that such gains might ultimately be unsustainable. Without educated workers and rising standards of living, the economy faces a greater risk of stagnating. The results indicate that doubts about the economy have faded during the recovery but that the economic divide poses a longer-term challenge to continued growth."
http://www.myfoxny.com/story/26473748/survey-us-workers-face-a-dim-future
Jobs numbers aren't what they seem
http://nypost.com/2014/09/09/jobs-numbers-arent-what-they-seem/
Stimulus bill enabled billions in waste, exploitation of employees
http://hotair.com/archives/2014/09/08/stimulus-bill-enabled-billions-in-waste-exploitation-of-employees/
Feds to Spend $500,000 for New Art at Customs and Border Protection Facility in San Diego
http://www.weeklystandard.com/blogs/feds-spend-500000-new-art-customs-and-border-protection-facility-san-diego_804483.html
Taxpayers cover Coast Guard private-party patrols
http://cnsnews.com/news/article/taxpayers-cover-coast-guard-private-party-patrols-0
White House: Obama wants more money to fight Islamic State
http://townhall.com/news/around-the-web/2014/09/08/white-house-obama-wants-more-money-to-fight-islamic-state-n1888903
Obama to push leaders for $5B counterterrorism fund
http://townhall.com/news/around-the-web/2014/09/08/obama-to-push-leaders-for-5b-counterterrorism-fund-n1888901
House GOP to Include Ebola Aid in Short-Term Spending Bill
http://blogs.wsj.com/washwire/2014/09/08/house-gop-to-include-ebola-aid-in-short-term-spending-bill/?mod=WSJBlog
U.S. government spending bill to contain new funds to fight Ebola
http://townhall.com/news/politics-elections/2014/09/08/us-government-spending-bill-to-contain-new-funds-to-fight-ebola-n1889023
Figures on government spending and debt
http://townhall.com/news/politics-elections/2014/09/08/figures-on-government-spending-and-debt-n1888998
Treasury to limit profitability of overseas shifts
"The Obama administration will decide "in the very near future" what actions it can take to make it less profitable for U.S. companies to shift their legal addresses to other countries, Treasury Secretary Jacob Lew said Monday. A growing number of U.S. companies are shifting their addresses abroad in an effort to reduce their U.S. taxes. The maneuver is known as a corporate inversion. In a speech Monday, Lew said these companies are eroding the U.S. tax base and shifting the burden of funding the government to other taxpayers. He said the best way to address the issue is for Congress to overhaul the U.S. tax code making it more attractive for companies to stay in the U.S. With tax reform facing an uncertain future in Congress, Lew pressed lawmakers to pass legislation making it harder for U.S. companies to pull off corporate inversions. "Still, the administration is clear-eyed about the possibility that Congress may not move as quickly as necessary to respond to the growing wave of inversions," Lew said in a speech at the Urban Institute. "Given that, the Treasury Department is completing an evaluation of what we can do to make these deals less economically appealing, and we plan to make a decision in the very near future." Lew did not provide a specific timetable for Treasury to act, and he did not take questions at the forum, which was hosted by the Tax Policy Center, a research group. An inversion happens when a U.S. corporation and a foreign company merge, with the new parent company based in the foreign country. For tax purposes, the U.S. company becomes foreign-owned, even if all the executives and operations stay in the U.S. About 50 U.S. companies have carried out inversions in the past decade, and more are considering it, according to the nonpartisan Congressional Research Service. The recent wave of inversions has been dominated by health care companies, including drugmaker AbbVie, which has announced plans to merge with a drug company incorporated in Britain."
http://cnsnews.com/news/article/treasury-limit-profitability-overseas-shifts
Jack Lew: Decision on executive action on taxes 'in the very near future'
http://washingtonexaminer.com/jack-lew-decision-on-executive-action-on-taxes-in-the-very-near-future/article/2552991?custom_click=rss
Why Won't The Obama Administration Talk About Warren Buffett's Burger King Corporate Inversion?
http://dailycaller.com/2014/09/08/why-wont-the-obama-administration-talk-about-warren-buffetts-burger-king-corporate-inversion/
ECONOMY WON'T SAVE DEMOCRATS IN NOVEMBER
http://www.breitbart.com/Big-Government/2014/09/08/Economy-Wont-Save-Democrats-in-November
---
 COMMON CORE:
LOUISIANA ACTIVISTS ASK DAVID VITTER TO END SUPPORT OF COMMON CORE STANDARDS
http://www.breitbart.com/Big-Government/2014/09/08/Louisiana-Activists-Ask-David-Vitter-To-End-Support-of-Common-Core-Standards
---
 MISC.:
E-mails show IRS attempts at damage control
http://www.usatoday.com/story/news/politics/2014/09/08/lois-lerner-emails-irs-damage-control/15198113/
Obama Hits a New Low for Leadership, With Criticism on ISIS & Immigration Alike
"Barack Obama's rating for strong leadership has dropped to a new low in the latest ABC News/Washington Post poll, hammered by criticism of his work on international crises and a stalled domestic agenda alike. With the midterm elections looming, Americans by a 10-point margin, 52-42 percent, see his presidency more as a failure than a success. Just 38 percent now approve of Obama's handling of international affairs, down 8 percentage points since July to a career low; 56 percent disapprove, a majority for the first time. Fifty-two percent say he's been too cautious in dealing with Islamic insurgents in Iraq and Syria. And the public is ahead of Obama in support for a military response to that crisis, with 65 percent in favor of extending U.S. air strikes to Syria. See PDF with full results and charts here. With the president set to address the nation on the issue Wednesday, concern is at a peak. A vast 91 percent in this poll, produced for ABC by Langer Research Associates, see the Islamic State of Iraq and Syria as a serious threat to U.S. vital interests. After its execution of two American journalists, support for air strikes against ISIS in Iraq has swelled from 45 percent in June to 71 percent now. Support for arming their Kurdish opponents is up by 13 points, to 58 percent, in just the past month. At home, with Obama holding off his promised executive action on immigration reform, a new low of just 31 percent approve of his handling of immigration. Fifty-nine percent disapprove, up by a broad 18 points from spring 2013, when progress on the issue seemed imminent. In general assessments, moreover, Americans by a 17-point margin say Obama has done more to divide than to unite the country, a rating worse than George W. Bush's early in his poorly rated second term – and one that's deteriorated among Obama's supporters as well as among his critics. Just 43 percent call Obama a strong leader, down 11 points in the past year to the fewest of his presidency. And his overall job approval rating, at 42 percent, is a point from its all-time low this spring."
http://abcnews.go.com/blogs/politics/2014/09/obama-hits-a-new-low-for-leadership-with-criticism-on-isis-immigration-alike/
FACT-CHECKER: OBAMA LIED TO CHUCK TODD
"During his Sunday "Meet the Press" appearance, President Obama brazenly lied to host Chuck Todd about his January reference to ISIS as "JV." That's not my judgment, it's the judgment of PolitiFact, a site created to protect Democrats. This time, though, Obama went too far, even for a leftwing site like PolitiFact: Obama said his JV comment "wasn't specifically referring to ISIL." He was not specifically asked about Islamic State, but it's pretty clear this is the group that was being referenced in the conversation. The transcript backs this up, as do news events from the time of the discussion. We rate the statement False. Just last week, Washington Post fact checker gave this same spin 4 Pinocchios when White House spokesman John Earnest tried it.
Safe in the knowledge he never pays a political price for lying, just a few days later Obama was obviously confident he could repeat the "JV" lie to Chuck Todd."
http://www.breitbart.com/Big-Journalism/2014/09/08/fact-check-obama-lied-about-jv-remark
Left and Right Agree: Obama Is a Cynical Politician
http://www.nationalreview.com/corner/387398/left-and-right-agree-obama-cynical-politician-ian-tuttle
Michelle Obama's Junk Food Ban Could Jeopardize SC School's Tutoring Program
http://dailycaller.com/2014/09/08/michelle-obamas-junk-food-ban-could-jeopardize-sc-schools-tutoring-program/
School employee on snack rules: 'You cannot buy a Tic Tac in a Nebraska school, I checked'
http://eagnews.org/school-employee-on-snack-rules-you-cannot-buy-a-tic-tac-in-a-nebraska-school-i-checked/
The Threat to American Democracy (Udall and Sanders on Citizens United/dark money)
http://www.politico.com/magazine/story/2014/09/the-threat-to-american-democracy-110683.html?hp=r4#.VA6nv0uRYpF
STU ROTHENBERG EXPECTS 'SUBSTANTIAL REPUBLICAN SENATE WAVE'
"Respected political prognosticator Stu Rothenberg isn't buying the mainstream media spin that the GOP can't come up with a wave in the upcoming midterms. On his Roll Call blog Monday, Rothenberg sees the Republican Party picking up "at least" seven Senate seats in what he expects to be  "a substantial Republican Senate wave in November." Rothenberg considers Montana, South Dakota, and West Virginia lost to the Republicans, and Arkansas and Louisiana "difficult [for Democrats] to hold." He still sees Alaska and North Carolina as competitive but that is only as of now. Overall, Rothenberg senses the real possibility for a coming wave that could claim up to 8 Democrat seats. Right now, this cycle looks much like 2010, when Democrats with reasonable profiles got crushed in Republican-leaning and swing states. Rep. Brad Ellsworth lost his Senate bid by 18 points in Indiana, Sen. Blanche Lincoln lost re-election by 21 in Arkansas, and Rep. Paul Hodes lost his Senate race by more than 23 in New Hampshire. The much-ballyhooed Robin Carnahan of Missouri lost her Senate bid by almost 14 points, while Wisconsin incumbent Russ Feingold lost by 5 points. None of them could overcome the national dynamic favoring the GOP. To be sure, Pryor is much better off now than Lincoln was at this point in 2010, and Republican challengers have not "put away" any Senate races. But any Democratic incumbent sitting in the mid-40s in a very Republican state probably can't expect to get the benefit of the doubt from voters. And that puts Democratic Senate seats in swing states like Iowa and Colorado at great risk too, especially if the GOP "breeze" that I am expecting actually appears. With the president looking weaker and the news getting worse, Democratic candidates in difficult and competitive districts are likely to have a truly burdensome albatross around their necks. That is why, at least right now, I expect 2014 to be a big Senate year for the GOP — even if my current ratings don't quite show it. Republicans only need to net 6 seats in order to retire Harry Reid as Senate Majority Leader. Rothenberg's view combined with new polling released over the weekend that shows Mitch McConnell pulling away from his Democrat challenger in Kentucky (Dems thought they had a good chance here),  and Republican challenger Tom Cotton up 5 over incumbent Mark Pryor in Arkansas, should give the media pause in their "no GOP wave" talking point of the last few weeks."
http://www.breitbart.com/Big-Government/2014/09/08/stu-rothenberg-substantial-gop-wave
Why Are Republicans Suddenly Leaning Left?
http://www.realclearpolitics.com/articles/2014/09/08/why_are_republicans_suddenly_leaning_left_123884.html
The 'Obama touch' could doom Democratic candidates
http://washingtonexaminer.com/the-obama-touch-could-doom-democratic-candidates/article/2552981
Mark Udall apologizes for invoking ISIS beheading victims
http://www.cbsnews.com/news/mark-udall-apologizes-for-invoking-isis-victims-during-debate/