News Briefing for Tuesday, September 30, 2014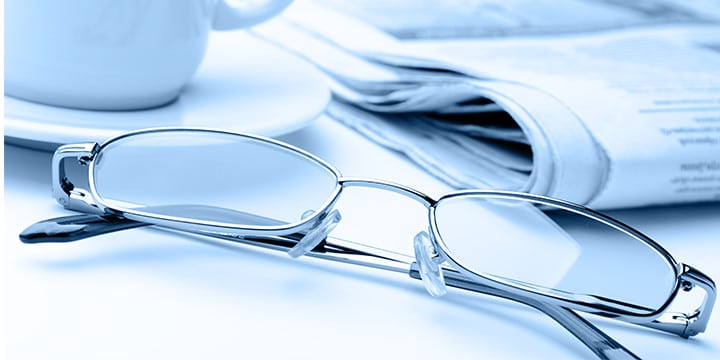 HEALTHCARE:
ObamaCare insurance navigator with rocky history gets even more taxpayer money
"The federal government is giving an ObamaCare insurance navigator Seedco, which has a reported history of fraud, $1.4 million to operate in Tennessee this fiscal year. Last year, Seedco received $1.2 million for the same services in Tennessee. As reported, the federal government sued Seedco on the grounds it faked at least 1,400 of 6,500 job placements under a $22.2 million federally funded contract with New York City.  Seedco, according to National Review, had to settle that lawsuit.  Meanwhile, state Comptroller Justin Wilson reported last year certain Memphis residents participating in the Temporary Assistance For Needy Families program falsified paperwork and wrongly received almost $30,000 in taxpayer money through a Seedco subcontractor. Alicia Hartinger, spokeswoman for the federal Centers for Medicare and Medicaid Services, which oversees the navigator program, said Friday the $1.4 million is for a 12-month cycle. Seedco, Hartinger added, had to compete for the money against other potential navigators, although she didn't say how many.  Hartinger downplayed concerns about Seedco's past problems."
http://www.foxnews.com/politics/2014/09/29/obamacare-insurance-navigator-with-rocky-history-gets-even-more-taxpayer-money/
Hundreds of Thousands Face Health Law Subsidy Deadline
At Risk of Losing or Having to Pay Back Health Insurance Subsidies from Affordable Care Act
"Hundreds of thousands of Americans face a Tuesday deadline to verify their income and are at risk of losing or having to pay back their federal health-insurance subsidies under the Affordable Care Act. The need for people to pay back the government could become a headache during next year's tax season, when Americans are expected to pay back any subsidies they weren't eligible for. The Obama administration has told more than 300,000 individuals who obtained coverage through the federal HealthCare.gov site that they may lose some or all of the subsidies if they don't provide additional income information that jibes with Internal Revenue Service data. That information includes tax returns, wages and tax statements, pay stubs and letters from employers. Hundreds of thousands of people who obtained health coverage through state exchanges also have documentation issues and could potentially be getting subsidies they aren't eligible for. Enrollees whose income changed during the year but didn't update their information could also owe the government if they received larger tax credits than they were entitled to. The owed amounts could total thousands of dollars, health policy experts say.
"Most people don't know they even got advance tax credits," said Mark Ciaramitaro, vice president, health-care services at tax preparer H&R Block Inc. "They are going to be surprised and need to know what just happened, and a lot of people will be frustrated." Individuals who signed up on HealthCare.gov for insurance and subsidies to lower their coverage costs were asked on their applications to estimate 2014 income and provide citizenship information. That information was checked against their 2012 tax returns. In some cases, the data didn't match. In addition to the roughly 300,000 people affected by the income verification, another 115,000 people may lose coverage on Tuesday because they didn't provide requested documents verifying their citizenship or immigration status by a Sept. 5 federal deadline. Collectively, more than 400,000 people who enrolled in health plans using HealthCare.gov have data-matching problems regarding their income or citizenship and immigration status."
http://online.wsj.com/articles/hundreds-of-thousands-face-health-law-subsidy-deadline-1412006417?mod=pls_whats_news_us_business_f
Turbulent Times for Accountable Care Organizations
http://www.medpagetoday.com/PublicHealthPolicy/Medicare/47875
GAO: Competition, Regulations Drive Smaller Providers From Obamacare Exchanges
"A combination of government regulations and competitive pressures are causing many insurance providers to abandon the Obamacare exchanges for individuals and small businesses, according to a report released Monday by the Government Accountability Office. In 2012, a small number of issuers of health coverage in the Obamacare exchanges accounted for a large majority of enrollments. There were an average of 42 issuers on the individual exchanges, for instance, but "only 4 had at least a 5 percent share of the market and they accounted for a combined 87 percent of that market." For the most part, "issuers with less than 5 percent of their 2012 market did not participate in the 2014 exchanges," the report says, while most issuers with a share greater than 5 percent elected to continue participating in 2014. To an extent, this likely reflects competition among providers driving the least successful companies from the market, but the GAO also identified a number of state and federal regulations that may have contributed to the decisions of some smaller issuers to leave the exchanges. According to the report, "about one-third of states chose to operate their exchanges, and these states had the ability to impose limitations on exchange participation and plan offerings." Seven states, for instance, required "issuers participating in exchanges to offer a minimum number of health plans," which could place a burden on smaller companies. There is also a federal requirement that an issuer must offer "a minimum of one silver and one gold plan in any area in which it participates in an exchange." Moreover, in three states, "certain issuers that offered plans outside of the exchanges were also required to offer plans through the exchange." While this requirement is intended to increase participation, it can also serve to drive issuers who struggle to compete on the exchanges (for whatever reason) out of the state's insurance market altogether. There were also 99 new issuers (out of 291 total) on the individual exchanges in 2014 that had not participated in 2012, though some had previously participated in the small-business exchanges. Of these, "23 were newly established through the federally funded CO-OP program," under which "qualified not-for-profit issuers could apply for federal funding to help cover startup costs."
http://dailycaller.com/2014/09/29/gao-competition-regulations-drive-smaller-providers-from-obamacare-exchanges/
Obamacare: New messaging hurdles ahead
"The second Obamacare enrollment season could go negative — but not because of the health care law's critics. Obama administration allies are weighing a focus on the loathsome individual mandate and the penalties that millions of Americans could face if they don't get covered. It would be a calculated approach to prompt sign-ups, a task that the law's supporters expect to be more difficult, or at least more complex, than in its coverage's inaugural year. There are several challenges: The 2015 enrollment period is shorter, the most motivated Americans are probably already enrolled and the law is still politically unpopular. That means that even if HealthCare.gov works well — and it couldn't be worse than last October's meltdown — proponents are confronting a tough messaging landscape. "We believe enrollment this time around is going to be harder," said Mike Perry, a partner at the health care research firm PerryUndem. "The low-hanging fruit is gone." The administration is not yet revealing many details of its plan for this second enrollment period, which begins Nov. 15. Health and Human Services Secretary Sylvia Mathews Burwell is less than four months into her new job, and she's brought in a slew of new people to work on management and communications around the Affordable Care Act. Yet clear themes in their strategy are emerging. The administration and Burwell frequently repeat the point that the law is "working" — meaning that millions of people are getting affordable health coverage. Over the next several months, they'll surely talk more about actual individuals who got coverage in the first year and hammer home that the law offers tax subsidies to many. Last year, advocates were worried about concentrating too much on one of the law's least popular aspects. Rather than emphasize punishment, they tried to tout benefits. But focus groups conducted by PerryUndem found that the mandate was a strong motivator to getting people to sign up. And with the fine increasing this year from $95 or 1 percent of a person's income, whichever is greater, to $325 or 2 percent of a person's income, the mandate is likely to be a bigger practical concern for consumers this fall. (Some individuals might not realize that they'll be hit with a penalty for 2014 until they file their taxes next spring.)"
http://www.politico.com/story/2014/09/obamacare-2015-enrollment-111443.html
The Halbig Subpoena
"Last week, the House Committee on Oversight and Government Reform subpoenaed documents from the Treasury Department and IRS that could have a huge impact on Pruitt v. Burwell, Halbig v. Burwell, King v. Burwell, and Indiana v. IRS – four lawsuits that could have a huge impact on ObamaCare. Those cases challenge the federal government's ability to implement the Patient Protection and Affordable Care Act's major taxing and spending provisions in the 36 states that failed to establish a health insurance "Exchange." The federal government established fallback Exchanges within those states, but the PPACA says the IRS can implement the law's Exchange subsidies, employer mandate, and (to a large extent) its individual mandate only "through an Exchange established by the State." Nevertheless, the IRS issued a regulation implementing those taxes and expenditures in states with federal Exchanges anyway. That regulation that is being challenged as illegal by taxpayers, employers, school districts, and states, who claim the IRS is taxing them without congressional authorization. The subpoenaed documents could have a big impact on those cases, including the D.C. Circuit's upcoming en banc review of the panel-court decision for the plaintiffs in Halbig, and maybe even on the Supreme Court's decision whether to review the Fourth Circuit's ruling for the government in King. Obviously, the Treasury Department and the IRS have refused to make the subpoenaed documents public. But congressional investigators whom the agencies permitted to review the documents behind closed doors, and to interview the Treasury/IRS staff who wrote the challenged regulation, issued a report detailing troubling aspects of how the IRS developed the regulation. According to investigators, prior to March 2011, the IRS's draft regulations included the statutory requirement that subsidy recipients enroll in coverage through an Exchange "established by the State." (The employer and individual mandates are tied to the availability of the subsidies.) In March 2011, however, IRS officials read a news article about how ObamaCare opponents were considering a constitutional challenge based on the fact that the PPACA offers subsidies only in states that establish Exchanges. That statutory requirement disappeared from the draft regulations at the same time IRS officials learned that opponents might challenge that feature of the law in court. IRS officials then worked with officials at the Department of Health and Human Services to gut that requirement. The IRS cited no statutory provisions supporting its decision. Indeed, Treasury and IRS officials told congressional investigators they knew they had no statutory authority to gut this requirement. But they did it anyway. The move was unfortunate for many reasons, not least because the IRS is currently spending billions of dollars and subjecting more than 50 million individuals and employers (including the plaintiffs in those four cases) to the related taxes not pursuant to an act of Congress, but by administrative fiat."
http://www.forbes.com/sites/michaelcannon/2014/09/29/the-halbig-subpoena/
How Obamacare Funds the Nation's Largest Abortion Provider
"Last week, the Government Accountability Office released a report confirming that more than 1,000 Obamacare exchange plans cover elective abortion but remain eligible for taxpayer subsidies. But that's not the full story on how Obamacare funds the abortion industry. In addition to sending taxpayer money to plans that cover abortion, the massive health care law has created new avenues of public funding for Planned Parenthood, the nation's largest abortion provider. Just a few weeks ago, the Department of Health and Human Services announced the award of more than $500,000 in taxpayer grants to Planned Parenthood affiliate health centers in Iowa and Montana to act as "navigators," helping enroll Americans in federally facilitated insurance exchanges under Obamacare. Those grants are in addition to the more than $655,000 Planned Parenthood affiliate health centers received from the federal government under the same program last year. As Obamacare enters its second enrollment period, both the federal and state governments are continuing to fund an army of taxpayer-compensated community groups often called "navigators" or "in-person assisters," that will market the health care law and facilitate entrance into the health plan marketplaces."
http://dailysignal.com/2014/09/29/obamacare-funds-nations-largest-abortion-provider/
COTTON CAMPAIGN AD SPOTLIGHTS PRYOR'S VOTE FOR OBAMACARE
"Tom Cotton is out with a new ad highlighting Sen. Mark Pryor's (D-AR) vote for Obamacare and its negative affect on a Little Rock small business. In the 60 second ad, a small businesswoman speaks to the camera about the detrimental effects Obamacare has had on her business and recalls that she cautioned Pryor against voting for the sweeping healthcare law. "It is frustrating to know that your own senator cast the deciding vote on Obamacare," she says in the ad, titled 'Gina,' "We told him personally how this would affect our business and our employees. I wish Sen. Pryor had listened to us when we told him how Obamacare would affect our business, and I wish he would have voted against it. But he didn't."
http://www.breitbart.com/Big-Government/2014/09/29/Cotton-Campaign-Ad-Spotlights-Pryor-s-Vote-for-Obamacare
VA settles complaints by 3 Phoenix whistleblowers
http://townhall.com/news/politics-elections/2014/09/29/va-settles-complaints-by-3-phoenix-whistleblowers-n1898237
IMMIGRATION:
Boehner: I'm Staying Out Of Immigration Debate
"House Speaker John Boehner told The Daily Caller he's staying out of the debate over immigration's impact on Americans, but still insisted that a major bill "needs to get done." The hope of Congress passing a major bill after this year "is still alive," he told TheDC during a brief interview at Reagan National Airport, just outside Washington D.C. But when questioned about the impact of immigrant workers and guest workers on Americans' incomes and job prospects, Boehner said he wasn't going to debate or shape the contents of any immigration bill. "I try to stay out of that — all the issues," and to instead focus on moving legislation through Congress, he said, while smoking a cigarette just outside the airport building Sept. 28."
http://dailycaller.com/2014/09/29/boehner-im-staying-out-of-immigration-debate/
UNAIRED PORTION OF ABC NEWS INTERVIEW: BOEHNER SAYS OBAMA WOULD 'POISON THE WELL' FOR IMMIGRATION REFORM WITH EXECUTIVE ORDERS
"House Speaker John Boehner (R-OH) says he believes he can still bring the Republican Party along to achieve bipartisan immigration reform but if President Obama acts unilaterally he will "poison the well" on the issue. Speaking to ABC News' George Stephanopoulos on "This Week" over the weekend Boehner spoke about the immigration reform effort in the House and reiterated his commitment to achieving reform. In an unaired portion of the interview provided by Boehner's office, however, Boehner made one of his most aggressive statements about how Obama's expected executive actions on immigration would affect the reform effort in Congress — telling Stephanopoulos that if Obama does take such unilateral actions it would essentially kill the legislative effort. Unaired portion:
STEPHANOPOULOS: He's said that after the election he would likely sign executive orders on immigration. Would that poison the well?
BOEHNER: That would poison the well. And I've told the president this directly: if you want to get immigration reform done, and you want to get it right, don't do things that will poison the well.
Obama has signaled that, in the face of congressional inaction, he will unilaterally act "to fix as much of our immigration system as I can on my own, without Congress." Initially he set a deadline to act by the end of summer but pushed the deadline until after the midterm elections and before the end of the year amid political concerns from Democrats in tight elections.
In the aired portion of ABC News interview, Boehner highlighted the issued of unaccompanied minors illegally crossing the southern border as proof that the border is not secure and that "no good immigration bill can pass until we have real border security." According to the Speaker reforming the nation's immigration laws should be a bipartisan effort and that he "absolutely" can bring the GOP along. "Big things in Washington take bipartisan majorities. Issue of immigration, only way to do it, and frankly the right way to do it, is to do it in a broad bipartisan way," he said, going on to add that he remains committed to getting immigration reform done.
"I said the day after the 2012 election it was time to do immigration reform. I meant it then and I mean it today," he said.
http://www.breitbart.com/Big-Government/2014/09/29/Boehner-Obama-Would-Poison-the-Well-For-Immigration-Reform-with-Executive-Orders
Obama will 'make good' on immigration reform promise, aide says
http://thehill.com/blogs/blog-briefing-room/news/219137-aide-obama-will-make-good-on-immigration-promise
Here's what Obama can do without Congress on immigration
http://www.vox.com/cards/obama-immigration-executive-action-amnesty-congress/obama-immigration-reform-executive-order-amnesty
Study: Obama's Immigration Plan Could Let Convicted Drunk Drivers Escape Deportation
"A study released early Tuesday is warning that the Obama administration's plan to spare immigrants from deportation could allow thousands of illegal residents with dangerous driving convictions to stay in the country, including many with drunk or drugged driving convictions. The study from the Center for Immigration Studies said the administration is thought to be considering a policy change that would let immigrants stay in the country if their most serious offense is a traffic violation. But CIS said "traffic violations" cover a wide range of incidents, and drawing the line there could pose serious safety problems for Americans."
http://www.theblaze.com/stories/2014/09/30/study-obamas-immigration-plan-could-let-convicted-drunk-drivers-escape-deportation/
Unreleased Poll: Democrats' Deep Split On Amnesty
"Many Democrats and swing-voters strongly oppose President Barack Obama's immigration policies, according to previously unreleased information from a poll by George Washington University's Battleground poll. The August survey of 1,015 likely voters showed that Obama's immigration policy faces lopsided opposition, 57 percent to 38 percent. One of the polling firms sent The Daily Caller data showing how many demographic groups strongly opposed or supported Obama's immigration policies. That's valuable data, because campaigns can persuade voters with strong opinions on an particular issue to switch their ballot. The new data showed that 114 "conservative Democrats" split 28 percent strongly against and 23 percent strongly for Obama's immigration policies. The data shows that of 163 "mod[erate]/conservative Democrats" 25 percent disapprove and 21 percent approve. Eighty-eight "soft Dems" are split 20 percent strongly against, 34 percent strongly for. Large slices of critical Democratic-leaning blocs also strongly opposed the president's immigration policies, the data showed. The sample of 204 low-income voters in the poll split 46 percent strongly against, 24 percent strongly supportive, even though 51 percent approved of Obama's job performance. Union households gave Obama a 59 percent to 39 percent overall positive job approval, but also reported 39 percent strong negative to 24 percent strong positive rating on immigration."
http://dailycaller.com/2014/09/29/unreleased-poll-democrats-deep-split-on-amnesty/
Mexican Consulate brings ID services to Wisconsin
"Wisconsin officials are working to better serve the rapidly growing Hispanic community in the state, with a little help from the Mexican Consulate in Chicago. A mobile version of the Chicago-based office issued passports and consular identification cards to hundreds of Mexican nationals at an Appleton church last week, Post-Crescent Media reported. About 800 people took advantage of the services at First English Lutheran Church from last Wednesday to Saturday, according to Alfredo Gomez Sepulveda, a coordinator of the consulate's mobile program. About once a month, the mobile office visits a Wisconsin city to renew Mexican passports and consular identification cards, saving thousands of people from having to take a trip to Chicago. The consulate has served more than 9,900 Mexican nationals so far in 2014 by offering services in Appleton, Beloit, Green Bay, Kenosha, Milwaukee, Racine and Waukesha, according to Sepulveda. "It's more than a three-hour trip to Chicago and the passport is the primary form of ID. So it's a service that the Chicago consulate provides … to attend to Mexican nationals over here," Sepulveda said. The consulate also serves Mexican nationals living in northern Illinois and Indiana. Gov. Scott Walker met with Mexican Undersecretary Sergio Alcocer on Friday to discuss opening a consulate in Milwaukee. "It was a positive meeting and we'll continue to work with them collaboratively as we move forward with the process," said Laurel Patrick, the governor's press secretary."
http://fox11online.com/2014/09/29/mexican-consulate-brings-id-services-to-wisconsin/
SCHOOLS NATIONWIDE SCRAMBLE TO PREPARE FOR ILLEGAL IMMIGRANTS WHO CROSSED BORDER
"American schools are scrambling to provide services to the large number of children and teenagers who crossed the border alone in recent months. Unaccompanied minors who made up the summer spike at the border have moved to communities of all sizes, in nearly every state, Federal data indicates, to live with a relative and await immigration decisions. The Supreme Court has ruled that schools have an obligation to educate all students regardless of their immigration status, so schools have become a safe haven for many of the tens of thousands of these young people mostly from central America living in limbo. Delaware's rural Sussex County has long attracted immigrants, partly because of work in chicken factories, and soybean and corn fields. The district's population is more than one-quarter Hispanic, and for years has offered an early learning program for non-English speakers. Still, officials were caught off guard by about 70 new students mostly from Guatemala — part of the wave crossing the border — enrolling last year, mostly at Sussex Central High School. The Indian River School District over the summer break quickly put together special classes for those needing extra English help. On a recent school day, a group of these mostly Spanish-speaking teenage boys with styled spiky hair and high-top sneakers enthusiastically pecked away on hand-held tablets at the G.W. Carver Education Center, pausing to alert the teacher when stumped.
"If you don't know what you're supposed to write on the line, look at my examples, OK?" Lori Ott, their English language teacher, told one. The students are eager but face barriers. Some can barely read or write in their native language. The district's goal is to get them assimilated — and eventually into a regular high school. There, they can earn a diploma, even if that means participating in adult education programs and going to school until they are 21. "They just crave it, and they will come and ask questions," Ott said. "How do you say this? And, how do you say that? They just participate and you can't say enough about them." Donald Hattier, a school board member, said advance warning would have helped with planning. The federal government, he said, "just dropped this on us." He wonders what's next. "The kids are still coming across the border. This problem has not been solved," Hattier said."
http://www.breitbart.com/Big-Government/2014/09/29/Schools-scramble-to-help-teens-who-crossed-border
SCHOOLS SCRAMBLE TO HELP TEENS WHO CROSSED BORDER
http://hosted.ap.org/dynamic/stories/U/US_IMMIGRATION_OVERLOAD_SCHOOLS?SITE=AP&SECTION=HOME&TEMPLATE=DEFAULT
KIDNAPPING AND EXTORTION BRING MASSIVE REVENUE TO US BORDER GANGS
"Gangs operating in Falfurrias, Texas have allegedly been the recipient of "a massive amount" of inbound wire transfers. The transfers are believed to be extortion payments to local gang members who allegedly kidnap illegal immigrants who are found hiking through the ranches of Brooks County to avoid the Falfurrias Border Patrol checkpoint. The immigrants are then held hostage until money is wired into the gang members – usually around one to three thousand dollars. "The local gang members grab up the illegal immigrants they find on the roadways or in the ranches of Brooks County," said Congressman Ted Poe (R-TX) to Breitbart Texas in an exclusive phone interview. "They hold them hostage and then call the families of the illegal immigrants demanding a ransom payment to secure their family members release. This payment is sent by wire transfer to local businesses. Congressman Poe, who also served Texas as an assistant district attorney and criminal district court judge, told Breitbart Texas the illegal immigrants often are let go after their family's payments have arrived only to be picked up again by another local gang member. Poe recently went on a tour of Brooks County after learning about the problems facing this impoverished county from Breitbart Texas' news coverage.  During the tour he went to the Brooks County Sheriff's Office and met directly with Sheriff Rey Rodriguez and Chief Deputy Benny Martinez. Poe said he learned the local businesses had received so many of the inbound wire transfers; they became suspicious and notified local authorities. "A business in a small town of about 7,500 people like Falfurrias is certainly not used to receiving this large a number of high dollar wire transfers," Poe explained. Chief Deputy Benny Martinez confirmed this is an on-going problem in Brooks County, particularly with the Texas Chicano Brotherhood (TCB) gang. "Members of the TCB gang have been picking up the illegal immigrants they find coming out of the ranches," Martinez explained. "They hold the victims and contact their families to demand a ransom payment.  Often they will threaten violence in order to get the payments." "Our local businesses were surprised by the numbers of payments in large dollar amounts they were receiving," he continued. "They contacted our office and there is now an on-going investigation." In addition to being preyed upon by the local gangs, illegal immigrants face an even greater danger in Brooks County. More than fifty sets of remains of illegal immigrants have been found on the ranches surrounding Falfurrias. "The smugglers drop the illegal immigrants off on the ranches south of the checkpoint," Martinez said. "They must then hike for two to three days through the heat and very soft sand turning the march into a death trap for many of them."
http://www.breitbart.com/Breitbart-Texas/2014/09/29/Kidnapping-and-Extortion-Bring-Massive-Revenue-to-US-Border-Gangs
Denver judges consider border immigration cases
http://townhall.com/news/us/2014/09/29/denver-judges-consider-border-immigration-cases-n1898257
COTTON WILL NOT SIGN ANY PLEDGES, INCLUDING THE FAIR IMMIGRATION PLEDGE
"Tom Cotton will not sign a pledge to oppose amnesty and increases in immigration levels because he is not singing any pledges this cycle — according to his U.S. Senate campaign, Cotton's only pledge will be to the voters of Arkansas. The anti-amnesty pledge from Federation for American Immigration Reform cements the candidates opposition to three key immigration issues: "1) amnesty; (2) increasing the number of guest workers; and (3) increasing the overall level of immigration." To date about 100 candidates for the U.S. House and U.S. Senate have signed the pledge, 29 of who are running for Senate seats. The vast majority of those whom have signed the pledge are challenging incumbents. For example Dave Brat, who beat former House Majority Leader Eric Cantor in Virginia primary, has signed it. Cotton, who has touted his commitment to immigration enforcement and opposition to amnesty in his campaign against incumbent Sen. Mark Pryor (D-AR) has not, and according to his campaign, will not sign the FAIR pledge due to the blanket decision not to sign any pledges. While he will not sign the pledge, his campaign stresses that he is a solid candidate when it comes to immigration issues — especially compared to his opponent Pryor, who voted for the controversial Senate immigration bill last year.  "Tom Cotton is the only candidate in this race for Senate who is committed to securing our border and opposing amnesty for illegal immigrants," his spokesman David Ray said in a statement to Breitbart News.  "Senator Pryor has a long record of rubber-stamping President Obama's immigration agenda by voting for amnesty, voting against a border fence three times, and voting to allow illegal immigrants to collect Social Security benefits for years they worked with forged identities. That record is simply out of-touch with Arkansas," Ray added. While the campaign says that Cotton will not sign the FAIR pledge due to a commitment not to sign pledges this cycle, Americans for Tax Reform still has his signature on file. According to his campaign, Cotton signed the ATR pledge during his run for the U.S. House."
http://www.breitbart.com/Big-Government/2014/09/29/Cotton-Will-Not-Sign-Any-Pledges-Including-the-FAIR-Immigration-Pledge
The activists at the frontlines of immigration reform
http://www.msnbc.com/msnbc/the-activists-the-frontlines-immigration-reform
SPENDING/BUDGET/ECONOMY:
IRS Flubs 57% Of Tax Collections, Says Audit Of IRS
"If you ever owed back taxes, did the IRS efficiently and aggressively collect from you? If so, you may the exception. So says a new federal report by the Treasury Inspector General for Tax Administration, also called TIGTA. It's the watchdog that audits the IRS. Here is the Press Release. Turns out the IRS flubs collections, often calling tax debts uncollectible before that's appropriate. There's $6.7 billion at stake, says the report. The study does not estimate exactly how much the IRS might collect if its workers followed all the rules. And the IRS disagrees with some of the report, which has this mouthful title: Delinquent Taxes May Not Be Collected Because Required Research Was Not Always Completed Prior to Closing Some Cases As Currently Not Collectible. Many steps must be followed before a debt is listed as "uncollectible." But 57% of the time, these steps aren't followed, says the report. IRS workers are supposed to trace mailing addresses, motor vehicles, court and other records, but don't always do it. Even worse, in 7% of the cases, a Notice of Federal Tax Lien hasn't even been filed as required."
http://www.forbes.com/sites/robertwood/2014/09/29/irs-flubs-57-of-tax-collections-says-audit-of-irs/
IRS bungles collection of unpaid taxes, federal report says
"The IRS failed to take all required steps for collecting unpaid taxes from people it can't locate in over half the cases that investigators studied, according to a federal report released Monday. The study does not estimate how much money that costs the government overall. But it says that in 2012, the IRS declared $6.7 billion in unpaid taxes to be uncollectable — and closed nearly 483,000 cases — because it couldn't find the taxpayer. In tracking down people with overdue bills, IRS workers are supposed to take actions like tracing postal, motor vehicle, court and other records. But in a study of 250 cases, investigators said that 57 percent of the time, they found no evidence that agency workers had completed all required research before declaring the money uncollectable. In addition, 7 percent of the cases lacked a required, formal warning that the government might put a lien on a taxpayer's property, according to the report. The report was written by the Treasury Inspector General for Tax Administration, which audits the IRS. IRS officials said in their written response that they generally agreed with the report but contested some of its findings, saying the investigators overestimated the value of some of the unpaid taxes."
http://www.foxnews.com/politics/2014/09/29/irs-bungles-collection-unpaid-taxes-federal-report-says/
Tax breaks worth billions set to expire unless Congress acts
"Time is running out for Congress to extend more than 50 tax breaks worth nearly $85 billion, including popular ones for college expenses and energy-efficient appliances.  Democrats and Republicans have shown a willingness to extend the tax breaks — including some that expired in 2013. But the midterm elections largely have brought to a standstill votes on such major issues as taxes and immigration and even military action against the Islamic State. Among the expiring breaks is a benefit enjoyed in the seven states that do not have an income tax. Taxpayers in those states have been allowed by Congress for years to deduct state and local sales tax instead. According to the Dallas Morning News, more than 2 million filers in Texas — one such state with no income tax — used the deduction in 2012, for an average benefit of $1,906. But if Congress doesn't extend it, the deduction goes away. This spring, the Senate Finance Committee passed a bill to extend through 2015 nine tax credits, deductions or exemptions that expired in 2013 — and 26 more that will expire at the end of year. The legislation has widespread bipartisan support, but Republicans kept it from getting a final vote when denied the opportunity to have their amendments considered. "I support the tax extenders legislation. I want to see it passed," Utah Sen. Orrin Hatch, the top Republican on the finance committee, said afterward. "I don't want to speak for anyone else, but I suspect that the majority of Senate Republicans feel the same way."
http://www.foxnews.com/politics/2014/09/29/dozens-tax-breaks-set-to-expire-unless-congress-votes-for-extenders-in-lame/
One-fifth of U.S. workers were laid off in past five years, study says
"One in five U.S. workers was laid off in the past five years and about 22% of those who lost their jobs still haven't found another one, according to a new survey that showed the extent Americans have struggled in the sluggish labor market since the Great Recession ended. Those who did find work had a difficult time with their job search and the effects of unemployment, the survey by the John J. Heldrich Center for Workforce Development at Rutgers University found. Nearly 40% said it took more than seven months to find employment and about one in five of laid-off workers said all they could find was a temporary position. Almost half — 46% — of the estimated 30 million layoff victims who found new jobs said they paid less then their old ones, according to the survey of 1,153 U.S adults done over the summer. "While job growth has been consistent, it has been insufficient to produce enough full-time jobs for everyone," the study said."
http://www.latimes.com/business/la-fi-layoffs-unemployment-jobs-economy-20140924-story.html
Obamaphone use grew 100-fold in 3 years in Md. to twice the number eligible
645,000 Maryland residents had so-called Obamaphones in 2012 — one hundred times as many people as there were in 2009, and double the number in that state who are supposed to be eligible for the program based on their income. The program, officially called Lifeline, is run by the Federal Communications Commission and imposes hefty fees on every paying phone company to give free phone service to low-income Americans. The profits to telecom companies from the free, government-provided phone service are so great that in Nebraska alone, 51 corporations, many of them who are not even traditional phone companies building infrastructure and attracting paying subscribers, fought for a piece of the pie. That structure allows advocates to argue that it's not a tax and doesn't affect the budget, and lessens the extent to which the FCC is beholden to Congress. Officials admitted Maryland's 10,000 percent increase over three years in a little-noticed hearing before the House's Subcommittee on Communications and Technology in April last year. "By the third quarter of 2012, the number of Lifeline subscribers in Maryland had risen almost 100 fold to 645,000" compared to three years prior, industry consultant Billy Jack Gregg told Congress. "Moreover, the current number of Lifeline subscribers in Maryland is almost double the number of low income households in the state" who are eligible. The FCC says it has since instituted some reforms to put a damper on fraud. Until recently, applicants could self-certify their eligibility, and the FCC found millions of dollars of abuse when it finally checked. But it only sent letters saying "don't do it again, or you might be fined" to people who lied on their forms to obtain multiple phones or obtain them even though they had high incomes, it said at the hearing. And it used the money recovered not to shrink program costs or refund fee-payers, but as free bonus funds that were reinvested to provide free Internet for the poor, with no authorization from Congress. Chicago area congressman Bobby Rush said it "infuriates" him that his colleagues were concerned by the rapid rise in Obamaphone usage. He said it should be called a "Bush-Obamaphone" because the program was expanded from land-lines to cell phones under President Bush, though the 100-fold increase took place during Obama's presidency."
http://washingtonexaminer.com/obamaphone-use-grew-100-fold-in-3-years-in-md.-to-twice-the-number-eligible/article/2554042?utm_campaign=Fox%20News&utm_source=foxnews.com&utm_medium=feed
How Taxpayers Get Fooled On The Cost Of An Artificial Turf Field
http://www.forbes.com/sites/mikeozanian/2014/09/28/how-taxpayers-get-fooled-on-the-cost-of-an-artificial-turf-field/
US consumer spending up 0.5 percent in August
"Americans boosted spending by a healthy amount in August, offering welcome evidence that the economy is on solid footing heading into the final quarter of the year. Consumer spending in August rose 0.5 percent from the previous month after showing no gain in July, the Commerce Department reported Monday. About half of the increase was driven by auto sales. It was the best result since spending also expanded 0.5 percent in June. Helped by strength in wages and salaries, income rose a modest 0.3 percent in August, slightly faster than a 0.2 percent July increase. The spending gain was another sign that the economy is maintaining strength in the current July-September quarter. Consumer spending accounts for about 70 percent of economic activity, and the slowdown in July had raised concerns about whether the economy would retain the momentum it showed in the spring after a harsh winter. Paul Dales, senior U.S. economist at Capital Economics, said that consumer spending was the strongest in six months after the effects of inflation were removed. "Overall, faster income growth, the recent rises in the saving rate and the latest loosening in credit conditions suggest that consumption growth will accelerate in the fourth quarter and next year," Dales said. The saving rate dipped slightly to 5.4 percent of after-tax income in August. That was down only slightly from a saving rate of 5.6 percent in July, which had been the highest monthly rate since December 2012. Inflation was well contained in August, with an inflation measure tracked closely by the Federal Reserve showing no change after a 0.1 percent July increase. Over the past 12 months, this measure of inflation is up just 1.5 percent, well below the Fed's 2 percent target. About half of the spending growth came from a big jump in car sales in August. That helped push durable goods purchases up 1.8 percent in August after no change in July. Sales of nondurable goods actually fell 0.3 percent in August, a decline that likely reflected falling gas prices. Spending on services including utilities and rent rose 0.5 percent in August. The government on Friday reported that the overall economy as measured by the gross domestic product grew at a rapid 4.6 percent annual rate in the April-June quarter, a significant rebound after the economy had gone into reverse in the first quarter."
http://townhall.com/news/politics-elections/2014/09/29/us-consumer-spending-up-05-percent-in-august-n1898080
Why Americans View a Growing Economy With Growing Unrest
"The stock market recently hit record highs, unemployment has dropped significantly in the last few years, and GDP growth has been strong lately, so do Americans react to this seeming economic "boom" by singing the song from the Lego movie, "Everything is Awesome"? Hardly, and quite the contrary. Today, in every single poll, at least two-thirds of Americans think the country is on the wrong track or are dissatisfied with the direction we are going in. Further, most Americans still think we are in an economic downturn or recession and they are dissatisfied with their own finances. They aren't positive about today or optimistic about the economic future. How do we explain what seems like this disparate or illogical reaction? Democratic leaders argue that it is a communications problem or a marketing problem, and that average Americans just don't realize how awesome things are. They focus on the inability to get the message out that everything is great on the economy, either blaming poor communication skill at the White House or blame Fox News or some other conservative media outlet for blocking positive information."
http://abcnews.go.com/Politics/americans-view-growing-economy-growing-unrest/story?id=25843416
Video: Wages Missing Out on Economic Rally
"The economy is picking up steam, but it's not happening in enough of the right places for candidates who are trying to defend their turfs heading into the November elections. WSJ's Sudeep Reddy explains why weak wage growth means many Americans aren't feeling the benefits of upticks in GDP and jobs."
http://blogs.wsj.com/washwire/2014/09/29/video-wages-missing-out-on-economic-rally/?mod=WSJ_Politics_Blog
COMMON CORE:
LOUISIANA SEN. MARY LANDRIEU APPLAUDS COMMON CORE STANDARDS
"Incumbent U.S. Sen. Mary Landrieu (D-LA), who is in a fight to keep her Senate seat against retired Air Force Col. Rob Maness (R) and U.S. Rep. Bill Cassidy (R), told Daily World she is passionate about the Common Core's ability to lift Louisiana out of last place in national education rankings. In an effort, as well, to reach out across the political aisle, Landrieu praised current U.S. Sen. David Vitter (R-LA) and Lt. Gov. Jay Dardenne (R-LA)–both candidates for governor–for their support of the Common Core standards. "Common Core was developed at the state and local level, not at the national level," Landrieu said. "It is not a national-led effort, it is a state and local-led effort and it's an effort that Bobby Jindal himself led as a governor some years ago and then decided to change." Despite Landrieu's insistence that the initiative was state-led, the federal government has been involved in the standards from the get-go with Race-to-the-Top funding offered in President Obama's stimulus bill to states that would agree to adopt a set of "common standards" and to a complex system of student data collection, as well as waivers from federal No Child Left Behind restrictions. Race to the Top also funded the two Common Core test consortia that are developing assessments aligned with the standards.
In addition, both former White House adviser David Axelrod and Common Core "architect" David Coleman have indicated that President Obama and U.S. Education Department Secretary Arne Duncan have been involved in Common Core from the beginning. Coleman, Obama, and Duncan knew each other when Obama was an Illinois state senator and Duncan was head of Chicago public schools. Common Core "architect" Coleman is now president of the College Board, which administers the Advanced Placement, SAT, and ACT tests, all of which are now being aligned with Common Core. Stanley Kurtz of National Review Online recently reviewed the new A.P. U.S. History (APUSH) framework and exam and referred to it as "radical revisionist U.S. history" that "demotes" the U.S. founders and reduces the nation to being a "self-deluded imperialist power." "Most true reformers from both parties understand the value of a common set of learning measures to make sure that when our kids leave with a diploma, the diploma means something," Landrieu said, adding that she credits the Bush administration for requiring tougher standards. "We're expecting results," she continued. "I crossed party lines to help George Bush put into place for the first time in our nation's history strong accountability standards for our schools" by passing Bush's No Child Left Behind Act calling for assessments and tougher standards."
http://www.breitbart.com/Big-Government/2014/09/29/Louisiana-Sen-Mary-Landrieu-Applauds-Common-Core-Standards
Press Ahead With Common Core, Say Superintendents
"Despite mounting opposition, America's school superintendents want to proceed with Common Core multistate education standards, a new survey indicates. The survey of nearly 2,000 superintendents around the country was commissioned by the publication Education Week and was conducted by Gallup. While the survey was general and touched upon many topics, it asked several questions specifically about how the superintendents regarded Common Core, the set of education standards adopted by over forty states. Asked whether Common Core was too difficult, too simple or about right in terms of rigor for their students, the vast majority of superintendents, 73 percent, said the standards were appropriately rigorous. Eight percent thought they were too challenging, while only 5 percent thought they were too easy. 15 percent were unsure, a figure that likely includes many superintendents from states that Common Core was never adopted in, such as Texas and Virginia."
http://dailycaller.com/2014/09/29/press-ahead-with-common-core-say-superintendents/
Tennesee Teachers Reject the Common Core
"A new poll of Tennessee teachers found 56 percent now want to scrap the Common Core."
http://www.nationalreview.com/corner/389091/tennesee-teachers-reject-common-core-maggie-gallagher
MISC.:
Ugly Senate fight could await Obama's attorney general nominee
"President Obama has a pretty obvious deadline for nominating a successor to departing Attorney General Eric Holder. If Democrats lose control of the Senate in November, they'll still run things until newly-elected members arrive in January. So just to be safe, if the president wants guaranteed confirmation of a new attorney general, he'll need to pick one soon. That way, even if Republicans win the Senate, and even if Obama's choice is unpopular with the GOP, lame-duck Democrats will still be able to steamroll the opposition and confirm a new Attorney General. But it could be very, very ugly. The White House claims there is ample precedent for a lame-duck nomination. In fact, it's more complicated than that. There hasn't been an attorney general nominated and confirmed in a lame-duck session since before the Civil War. So there's not much in the way of direct precedent, at least in the last 150 years."
http://washingtonexaminer.com/ugly-senate-fight-could-await-obamas-attorney-general-nominee/article/2554123?custom_click=rss
CADDELL: UNDECIDED VOTERS WON'T VOTE DEMOCRAT
"Former Democratic pollster Pat Caddell predicted that undecided voters would either not vote or vote Republican on Monday's "Your World with Neil Cavuto" on the Fox News Channel.
"I think because people measure their own personal experiences. That's what's happening in this election right now. We're all waiting to see all these huge undecideds, where they go. As I said last week, they're either not going to vote or they're going to move Republican…even though the Republicans haven't, as I think, nationalized the election the way they should have" he said. Caddell also expressed surprise that the Republican Party had no major narrative like in 2012, stating "for some reason, they had no narrative in 2012. Remember, the Tea Parties produced the narrative in 2010. The Republican Party had in my opinion no narrative in '12. Particularly with Obamacare or [the president] being a disappointment. In 2014, the Republicans have abandoned debt. They've abandoned tax cuts. All these things, and they're now hanging on his [Obama's] weak leadership, his low ratings, but they're not doing it. It's interesting, though, there are some places where that's different."
http://www.breitbart.com/Breitbart-TV/2014/09/29/Caddell-Undecided-Voters-Wont-Vote-Democrat
Americans Remain Divided on Preference for Gov't Activity
Thirty-five percent prefer a less active role, 32% a more active one
"Americans continue to divide almost evenly when asked to rate their preference for government activity on a 1-to-5 scale. Currently, 35% rate themselves a "1" or "2," indicating that they favor a limited government that "provides only the most basic government functions." Meanwhile, 32% rate themselves a "4" or "5," tending to prefer a government that "takes active steps in every area it can to try and improve the lives of its citizens." The remaining one-third of Americans fall in the middle."
http://www.gallup.com/poll/177422/americans-remain-divided-preference-gov-activity.aspx
Finding Those Active-Government Republicans & Smaller Government Democrats.
http://www.nationalreview.com/campaign-spot/389053/finding-those-active-government-republicans-smaller-government-democrats-jim
REP. HENSARLING: OBAMA HAS A PEN AND PHONE, BUT NO CONSTITUTION
"Hensarling called it a "huge problem" that President Obama was "refusing to faithfully execute the laws and secure our border for quite some time." Hensarling has visited the border himself and had high praise for the Border Patrol.  One remedy put forward by the Republican-led House is to allow Border Patrol agents to access to federal property . "Most Americans would just be aghast to know that so much of our border is functionally off limits to the Border Patrol," Hensarling said. House Judiciary Chairman Bob Goodlatte (R-Va.) mentioned this issue in an op-ed he wrote for Breitbart Texas in July: Border Patrol agents in the Rio Grande Valley sector cite restrictions that bar access to federal lands as a significant stumbling block to securing the border. The Departments of Interior and Agriculture currently have rules that prevent Border Patrol agents from accessing federal lands near the border under the guise of environmental preservation. As a result, federal lands along the border provide drug traffickers, human smugglers, and unlawful immigrants effective routes and hiding places where Border Patrol agents cannot reach them. President Obama should reverse this foolish policy. The House proposal would also include adding or expanding roads in these areas and giving a clear grant of authority to governors to deploy the National Guard to assist the Border Patrol, at federal expense. Hensarling said he "had a lot of respect" for Texas Governor Rick Perry's move to deploy the National Guard. "It wasn't [Perry's] responsibility, but again, we've got a President with a pen and a phone, but he doesn't have a Constitution, and he's not faithfully executing the laws when it comes to securing our border."
http://www.breitbart.com/Breitbart-Texas/2014/09/29/Rep-Hensarling-Obama-has-a-pen-a-phone-but-no-Constitution
Obama: You Don't Know How Good You've Got It
"In an interview with Steve Croft of "60 Minutes" that, at times, seemed more like an audition for press secretary than journalism, President Obama said, "The country is better off than when I came into office." The reason for his horrible poll numbers? People don't feel it. When asked if people "feel it," the President said, "They don't feel it. And the reason they don't feel it is because income and wages are not going up." How does that make someone better off than they were before? You're working the same, or more, and you're making less somehow equals "you're better off"? That's a neat trick."
http://dailycaller.com/2014/09/29/obama-you-dont-know-how-good-youve-got-it/
Obama: We're better off, even if you aren't smart enough to "feel it"
http://hotair.com/archives/2014/09/29/obama-were-better-off-even-if-you-arent-smart-enough-to-feel-it/
Obama: Country "Better Off" Than Six Years Ago But People "Don't Feel It"
http://www.realclearpolitics.com/video/2014/09/29/obama_country_better_off_than_six_years_ago_but_people_dont_feel_it.html
Obama loses the left: Why his low approval rating may be here to stay
For many liberals, it's Sen. Elizabeth Warren's party now. After six years, here's why they're ready for a change
http://www.salon.com/2014/09/27/obama_loses_the_left_why_his_low_approval_rating_may_be_here_to_stay/
EXCLUSIVE: JAMES O'KEEFE RELEASES SECOND VIDEO EXPOSÉ ON BATTLEGROUND TEXAS
"Battleground Texas (BGTX) may have failed to take any action regarding the "admission" of an undercover volunteer with BGTX that she had broken multiple election laws, according to a new video investigation by journalist James O'Keefe's organization Project Veritas. The allegations come on the heels of sting earlier this year that busted BGTX, a group attempting to turn Texas blue, for illegally copying voters' personal data for campaign purposes."
http://www.breitbart.com/Breitbart-Texas/2014/09/29/Exclusive-James-Okeefe-Releases-Second-Video-Expose-on-Battleground-Texas
Michelle Obama: Beating Scott Walker 'Just As Important' As 2012 race
http://www.nationalreview.com/corner/389127/michelle-obama-beating-scott-walker-just-important-2012-race-joel-gehrke
JAMES CARVILLE: HILLARY CLINTON HAS THE 'PERFECT MESSAGE' FOR 2016
"Longtime Clinton flack James Carville is quite sure Hillary Clinton is the right candidate for president in 2016, and that now that she has finally found the "perfect message," she is an even better candidate. Basing his new–more intense–level of praise on the analysis of a left-wing blog, Carville said that Hillary Clinton "not only has the right message, she has the perfect message." "The best news for the Democratic Party right now, though, is that it appears the odds that Hillary Clinton will be running for president again are increasing," Carville wrote ebulliently. So what has Carville so excited this week? Mrs. Clinton claimed she will "grow the economy." Now, Carville is sure that she will run on the idea of "finishing" Obama's economic recovery. "Forget about getting rich," Carville reported that Clinton said during a recent speech. "I'm talking about getting into the middle class and staying there." "President Obama did not just help this economy during his administration; he saved it from unthinkable consequences," Carville wrote approvingly. "If Obama saved the economy, Clinton will grow the economy–for everyone," he asserted. Coupling Obama's "success" to Clinton's new campaign platform is an interesting concept since in that very speech Clinton was perceived to be criticizing Obama and his stewardship of the country."
http://www.breitbart.com/Big-Journalism/2014/09/28/James-Carville-Hillary-Has-the-Perfect-Message-for-2016
Full IA-Sen Debate: Democratic Candidate Bruce Braley vs. Republican Joni Ernst
http://www.realclearpolitics.com/video/2014/09/29/full_ia-sen_debate_democratic_candidate_bruce_braley_vs_republican_joni_ernst.html
TILLIS SLAMS HAGAN FOR ABSENCE ON THE ISIS THREAT
"Republican Thom Tillis is out with a new ad slamming Sen. Kay Hagan (D-NC) for her numerous absences from Senate Armed Services Committee hearings and failing to raise warnings about the threat of the Islamic State. The ad, released Monday highlights Obama's initial labeling of the Islamic State or ISIS as a "jayvee team" and Hagan's apparent absences from key hearings on the threats. "President Obama failed to take the threat of ISIS seriously at the same time Sen. Kay Hagan stayed quiet and skipped over half of her Armed Services Committee hearings that addressed vital national security issues," Tillis, who is in a tight race against the incumbent Hagan, said in a statement. "While I support keeping all options on the table to completely destroy ISIS, the President and Kay Hagan still have no strategy and continue to lead from behind," he added. "This election presents the opportunity to reverse course on President Obama's failed foreign policy and restore America's standing in the world."
http://www.breitbart.com/Big-Government/2014/09/29/Tillis-Slams-Hagan-For-Absence-on-The-ISIS-Threat
N.H. Candidates Spar over women's issues and business concerns
"In New Hampshire, Democrat Jeanne Shaheen, no doubt looking to up turn-out among women, attacked Republican Scott Brown saying he's "untrustworthy on women's issues, such as abortion rights".  Brown returned fire by highlighting her support for ObamaCare, which many view as having hurt small business and the middle class. Brown is banking on economic issues as the race ramps up and toward November. In Pembroke Monday morning, Brown kicked off his "Better Jobs for All" tour at a tractor dealership surrounded by John Deere equipment. He picked up the endorsement of the National Federation of Independent Business, which bills itself as the country's leading small business association. For her part, clearly Shaheen is focused on gender issues. She leads among women and turn out there could be pivotal in her attempt to hold onto her seat in what's generally viewed as a down year for Democrats. In Manchester Monday afternoon, Shaheen kicked off her "A Senator New Hampshire Women Can Trust" tour at a restaurant surrounded by supporters holding signs such as "Women Count. Vote PRO-CHOICE." She picked up the endorsement of NARAL Pro-Choice America Political Action Committee, which backs candidates who support abortion rights. She listened intently as supporters lauded what they described as Shaheen's longtime and tireless fight for women's reproductive rights. And she worked to build a sharp contrast with her GOP rival."
http://www.breitbart.com/InstaBlog/2014/09/29/N-H-Candidates-Spar-over-women-s-issues-and-business-concerns
Polls Point to GOP Senate Majority
"A flurry of new polls including in Iowa, North Carolina and Louisiana are good news for the GOP and some serious odds makers now view them favorably in terms of their taking over control of the U.S. Senate in November. In Iowa, Republican Joni Ernst is up 44 percent to 38 percent over Democrat Bruce Braley, a seat Democrats thought they'd win early. In a "race that was once viewed as close to a sure thing for Braley and the Democrats. Braley is now not even winning his own congressional district and is being weighed down by his support for Obamacare, among other problems". Meanwhile, in Louisiana, "incumbent Democrat Mary Landrieu falling to well below the 50 percent threshold needed to avoid a Dec. 6 runoff. In the runoff, Landrieu trails Republican Bill Cassidy 50 percent to 47 percent among likely voters…." While the news out of North Carolina may seem less positive for the GOP, with Obama's numbers lingering in the basement and turn-out likely to play a key part in any final result, being "within striking distance" isn't such a bad place for the republican to be, especially facing an incumbent.
In North Carolina, meanwhile, a CNN/ORC poll showed incumbent Democratic Sen. Kay Hagan leading GOP challenger Rep. Thom Tillis by just 3 points, 46 percent-43 percent. Tillis is hindered somewhat by Libertarian candidate Sean Haugh taking 7 percent. Still, Tillis is very much in striking distance. Elsewhere, the GOP seems poised to hold off Democrat challengers in a handful of must win states, resulting in things leaning decidedly their way with just over a month to go before voters go to the polls. Kansas, in fact, may be the Democrats only opportunity to defeat a Republican. Sen. Mitch McConnell, R-Ky., appears headed to re-election and businessman David Perdue seems likely to hold GOP Sen. Saxby Chambliss' seat in Georgia.
Republicans could also wind up picking off a Democratic seat in Colorado where Sen. Mark Udall trails GOP Rep. Cory Gardner. All of the major political prediction models are now forecasting increasing odds of a GOP takeover. The Washington Post's Election Lab gives Republicans a 76 percent chance to take the Senate. FiveThirtyEight puts the GOP odds at 60 percent and The New York Times' model has Republicans at 67 percent. Why is this happening?"
http://www.breitbart.com/InstaBlog/2014/09/29/Polls-Point-to-GOP-Senate-Majority
Eye Opener: President Obama admits he underestimated ISIS
http://www.cbsnews.com/videos/eye-opener-president-obama-admits-he-underestimated-isis/
Obama: US 'underestimated' Islamic State threat
http://townhall.com/news/politics-elections/2014/09/29/obama-contradictory-syria-policy-helps-assad-n1898003
Why Obama Can't Say His Spies Underestimated ISIS
http://www.thedailybeast.com/articles/2014/09/28/why-obama-can-t-say-his-spies-underestimated-isis.html
PRESIDENT OBAMA'S 5 STRATEGIC MISTAKES IN THE WAR AGAINST ISIS
http://www.breitbart.com/Big-Peace/2014/09/29/President-Obama-s-5-Strategic-Mistakes-in-the-War-Against-ISIS
How Many Times Was Obama Warned About an Islamist Takeover of Iraq?
http://www.nationalreview.com/campaign-spot/389052/how-many-times-was-obama-warned-about-islamist-takeover-iraq-jim-geraghty
Karl vs. Earnest: How Can Obama Say Underestimating ISIS Was An Intelligence Failure When He Was Warned?
"JON KARL, ABC NEWS: Did the intelligence community underestimate ISIL or did the president underestimate ISIL?
JOSH EARNEST, WHITE HOUSE: The way I would describe it is that everybody did. That everybody was surprised to see the rapid advance that ISIL was able to make across from Syria across the Iraqi border and to take over such large swaths of territory in Iraq did come as a surprise. And it's something the president has said many times and it's something that even senior members of the intelligence community have acknowledged as well.  A lot of that was predicated on the underestimation of the will of the Iraqi security forces to fight for their country.
KARL: But, Josh, on that question you don't even need to go back to February, you can go back to November of last year, Brett McGurk, who is Assistant Secretary of State and one of the key point people for the administration on Iraq, he described almost exactly what the threat was, both on the side of the Iraqis not being able to confront it, the fact that they were benefiting from a sanctuary across a porous border in Syria. I mean, his description back in November was: "we have seen upwards of 40 suicide bombers per month, targeting play grounds, mosques, and markets, in addition to government sites from Basra to Baghdad to Erbil. ISIS has benefited from a permissive operating environment due to inherent weaknesses of Iraqi security forces." This is one of your key people on Iraq who was raising this alarm in November of last year. Did this message get to the president? Did he believe it? Did he not hear it? What happened?
EARNEST: Jon, this is something that the president has discussed on a number of occasions. That principally what we're talking about here is the rapid advance that ISIL was able to make across the Iraqi desert and the success that they have had after that advance. That is not to say that there wasn't an acknowledgment of the risk that this organization posed —
KARL: Let me stop you for a second because two months after Brett McGurk says this, the president calls ISIL the "JV team" in The New Yorker.
EARNEST: We've been through this and that's not what the president referred to.
KARL: He is clearly talking about ISIL. That question was about —
EARNEST: That's not true.
KARL: The question was specifically about what happened after ISIL took over Fallujah.
EARNEST: That's not what it was about.
KARL: The question was directly about —
EARNEST: We can look at the transcript after the briefing. That's not what the — the president also discussed this on 60 Minutes yesterday, so we've sort of, we've been through this argument.
KARL: Here you have a top person, and he's not alone, you mentioned coming across and taking over vast areas of Iraq, in February of this year the head of the DIA, Michael Flynn, Gen Flynn, warned of exactly this, he warned ISIL will attempt to gain territory in Iraq and Syria to display its strength, as demonstrated recently in Ramadi and Fallujah. And the groups ability to concurrently maintain multiple safehavens in Syria. This is exactly what happened, how can the president maintain this was an intelligence failure?
JOSH EARNEST: Well, John, I'll read you some comments from [DNI] Director Clapper himself who said–
KARL: There are many intelligence agencies, this is the head of the Defense Intelligence Agency. Are you saying the president didn't hear this? This was testimony to Congress.
EARNEST: I'm talking about the person who is in charge of the greater intelligence community, what he said was "what we didn't do was predict the will to fight, that's always the problem." …
KARL: So these warnings that came, to the U.S. ambassador in Baghdad, to Iraq, he made similar warnings on the news, DHS officials, did the president hear this, did he know? You mentioned Clapper, so we know he listened to Clapper, the head of the DNI. Did he know what these other top officials in his own administration were saying about the threat from ISIL, did he hear what I just read to you?
EARNEST: I assume what you read to me was Congressional testimony, there are a lot of public statements about this, I'm not going to get into what sort of private conversations the president had with his, with the intelligence community.
KARL: If these warnings got to the president, maybe they didn't, maybe there's a problem at DNI, that needs to be looked at.
EARNEST: What I'm saying is the president has complete confidence in the intelligence community to deal with these very dynamic but significant threats to our broader national interest. He has complete confidence in their ability to gather the information require to help us meet and mitigate that threat."
http://www.realclearpolitics.com/video/2014/09/29/karl_vs_earnest_how_can_obama_say_underestimating_isis_was_an_intelligence_failure_when_he_was_warned.html
3 Times Obama Administration Was Warned About ISIS Threat
http://abcnews.go.com/Politics/times-obama-administration-warned-isis-threat/story?id=25843517
Did President Obama Miss Warnings About The ISIS Threat?
http://abcnews.go.com/Politics/video/president-obama-miss-warnings-isis-threat-25842147
Obama has had accurate intelligence about ISIS since BEFORE the 2012 election, says administration insider
"–A national security staffer in the Obama administration said the president has been seeing 'highly accurate predictions' about the rise of the ISIS terror army since 'before the 2012 election'
–Obama insisted in his campaign speeches that year that America was safe and al-Qaeda was 'on the run'
–The president said during Sunday's '60 Minutes' program that his Director of National Intelligence had conceded he underestimated ISIS
–But the administration aide insisted that Obama's advisers gave him actionable information that sat and gathered dust for more than a year
–'He knew what was at stake,' the aide said of the president, and 'he knew where all the moving pieces were'
–Obama takes daily intelligence briefings in writing, he explained, because no one will be able to testify about warning the president in person about threats that the White House doesn't act on"
http://www.dailymail.co.uk/news/article-2774122/Obama-accurate-intelligence-ISIS-BEFORE-2012-election-says-administration-insider.html#ixzz3ElI7VNvW
OBAMA BLAMES INTELLIGENCE COMMUNITY FOR HIS OWN MILITARY FAILURES
http://www.breitbart.com/Big-Peace/2014/09/29/Obama-Blames-Intelligence-Community-for-His-Own-Military-Failures
WH Keeps Trying to Throw the Intel Community Under the Bus over ISIS, Media Not Buying It
http://www.nationalreview.com/corner/389089/wh-keeps-trying-throw-intel-community-under-bus-over-isis-media-not-buying-it-andrew
Obama Blames Intel Community for 'Underestimating' ISIS, Intel Community Begs to Differ
http://www.nationalreview.com/corner/389073/obama-blames-intel-community-underestimating-isis-intel-community-begs-differ-brendan
Ed Henry to Earnest: If Obama Was Taking Responsibility, Why Did He Say "They" Failed?
http://www.realclearpolitics.com/video/2014/09/29/ed_henry_to_earnest_if_obama_was_taking_responsibility_why_did_he_say_they_failed.html
ABC Reporter Calls Out White House After It Tries to Explain Away Obama's '60 Minutes' Comments: 'But Josh…'
http://www.theblaze.com/stories/2014/09/29/abc-reporter-calls-out-white-house-after-it-tries-to-explain-away-obamas-60-minutes-comments-but-josh/
FMR FBI OFFICIAL: OBAMA PUTTING POLITICAL CORRECTNESS OVER SAFETY
http://www.breitbart.com/Breitbart-TV/2014/09/29/Fmr-FBI-Official-Obama-Putting-Political-Correctness-Over-Safety
Obama tries to shake off Jimmy Carter aura
http://www.ft.com/intl/cms/s/0/a09ee332-4598-11e4-9b71-00144feabdc0.html#axzz3Eg68N5BF
ALLEN WEST: OBAMA DERELICT IN DUTIES AS COMMANDER-IN-CHIEF
"Monday on Fox News Channel's "On The Record," former Rep. Allen West (R-FL) said President Barack Obama was derelict in his duty as commander-in-chief when he didn't take the rise of ISIS earlier in the year seriously. West said, "First of all in the military leaders take responsibility. They don't take credit. for this person, who has been receiving daily intelligence briefings that he has had left on his desk, has not been reading. For this president and for the entire world, who saw ISIS cross over the border into Iraq take out Fallujah and Ramadi back in February, he referred to them as a junior varsity team, a jv team, obviously he underestimated." West continued, "If the Obama administration was honest with the fact that they are playing politics not practicality on the ground. It goes to not keeping a residual force and understanding who ISIS is. When you come up and say ISIS not islamic. Are they Mennonites or Amish?" "Obvious he is not a leader. The first one is about a dereliction of duty, if you are receiving those intelligence briefings, you are not allowing the staff to brief it you are quote unquote read it on your own and have follow-up questions. You have to ask the question is the president's head in the game as far as his number one priority? His number one title and responsibility as commander-in-chief," he added."
http://www.breitbart.com/Breitbart-TV/2014/09/29/Allen-West-Obama-Derelict-in-his-Duties-as-Commander-in-Chief
Army Threat Integration Center: ISIS Issues Direct Threat To Military Personnel And Families In U.S.
http://www.breitbart.com/InstaBlog/2014/09/29/Army-Threat-Integration-Center-ISIS-Issues-Direct-Threat-To-Military-Personnel-And-Families-In-America
Israel PM warns Iran greater threat than IS jihadists
http://news.yahoo.com/israel-pm-warns-nuclear-armed-iran-gravest-threat-171243536.html
MS RUNOFF ELECTION:
Will McDaniel faithful cut off noses to spite … RINOs?
"Does the tea party in Mississippi and elsewhere have a long game, or will it try to burn the house down for some instant gratification? The general congressional elections will tell. The American Spectator's David Catron has a really good piece that contemplates "The difference between whiners and winners" with the tea party faithful vowing to sit out 2014 general congressional elections — such as the Mississippi U.S. Senate — because their candidates lost in Republican primaries. "If you're in Mississippi, you can stay mad at Thad and allow Travis 'no repeal' Childers to win," Catron writes. "That'll show those RINOs!" See his column here. Indeed, many Mississippi conservatives, judging from their vows on social media, plan to cut off their noses come Nov. 4, to teach their faces a lesson. I still find it hard to believe large numbers of Mississippi conservatives would throw a race to a Democrat for political spite. But then, I've found many things that have happened in this Senate race hard to believe. Many remain furious over incumbent Sen. Thad Cochran's defeat of tea party favorite Chris McDaniel in the June 24 runoff. Fueled by a campaign McDaniel started the night he lost and litigation — that the race was stolen from him by dirty, rotten and illegal tactics and Democratic primary raiding — McDaniel faithful have vowed to sit out the election, vote for Democrat Childers or write in McDaniel on their ballots (which would nullify their vote.) Similar conservative anti-Republican incumbent movements appear to be afoot in Kentucky and Kansas. Catron calls such efforts as Republicans try to take the Senate "petulance" and says it would "transform the nation into a social democratic hellhole" if Harry Reid and Democrats remain in control of the upper chamber."
http://www.clarionledger.com/story/politicalledger/2014/09/29/tea-party-petulance/16425995/
TEA PARTY PATRIOTS:
Documentary Highlights First-Hand Accounts of IRS Targeting Conservative, Christian Groups
"Jenny Beth Martin, president of Tea Party Patriots, claimed that she and many other Tea Party groups received similar letters in 2012. Tea Party Patriots holds webinars every week to encourage communication among the different Tea Party groups. About the time that Martin had received the letter with the pointed questions, she said many of the other groups were telling her through the webinar that they were getting them as well and also got letters from the IRS encouraging them not to hold as many political events as other political action groups. "They got letters from the IRS two years after they applied saying they would give them expedited process if they commit to doing few activities than legally allowed to other organizations," Martin said."
http://www.christianpost.com/news/documentary-highlights-first-hand-accounts-of-irs-targeting-conservative-christian-groups-127212/