News Briefing for Tuesday, September 23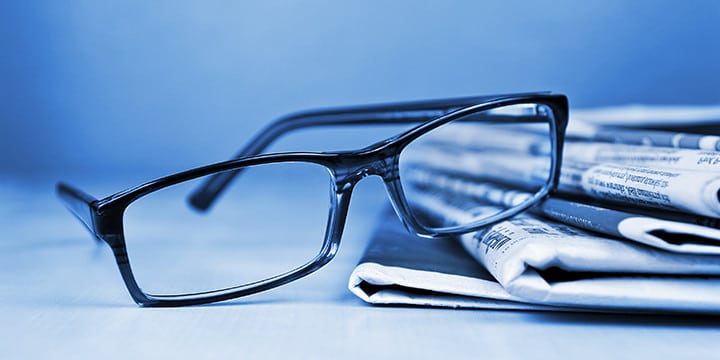 HEALTHCARE:
Vitter: Obama Admin 'Bending Over Backwards To Give Obamacare To Illegal Immigrants'
"The Obama administration is "bending over backwards to give Obamacare to illegal immigrants," Louisiana Republican Sen. David Vitter charged on Monday. Sen. Vitter wrote to Centers for Medicare and Medicaid Services administrator Marilyn Tavenner on Monday with a hard line of questioning about the agency's months-late effort to verify Obamacare sign-ups' citizenship and immigration status. "The Obama Administration is bending over backwards to give Obamacare to illegal immigrants — but won't protect hard working American citizens who are losing their health care coverage," Vitter said. "The Obama administration has been granting deadline extensions, making excuses, and turning a blind eye to falsified documents by illegal immigrants." (RELATED: Report: Obamacare To Cancel Health Plans For 250,000 Virginians) Obamacare's first open enrollment period, originally scheduled to end March 31, was extended through April 15. But five months later, the Obama administration is still getting around to ensuring that those who have been using Obamacare coverage — and likely taxpayer subsidies — are actually eligible. The administration says it has worked its way through 310,000 applicants with citizenship and immigration problems, and 115,000 of those customers will lose their health insurance on Sept. 30. If any of those applicants have been receiving taxpayer subsidies, it's unclear whether the administration will actually be able to claw that funding back come tax season. After determining who wasn't eligible for Obamacare enrollment and kicking those customers off their plans, the administration offered yet another special enrollment period for those affected, in case they're able to provide documents to prove their legal status after all. Vitter charged that the repeated delays "further undermine" the supposed March 31, 2014 deadline for Obamacare coverage.  Citizenship and immigration is just one problem of many. Inconsistencies in Obamacare applications numbered in the millions during the first open enrollment period. CMS only began verifying income-related inconsistencies weeks ago, when it resolved the citizenship problems."
http://dailycaller.com/2014/09/22/vitter-obama-admin-bending-over-backwards-to-give-obamacare-to-illegal-immigrants/
Voter Intensity Strongly Against Obamacare
"A new poll from Public Opinion Strategies, commissioned by Independent Women's Voice, finds that people who care about the issue of Obamacare really don't like Obamacare.  On the flip side, people who like Obamacare really don't care about it very much.  That's a bad combination for pro-Obamacare candidates. The poll found that likely voters in battleground districts who consider Obamacare to be the "most important" issue in the upcoming election oppose it by the overwhelming tally of 70 to 30 percent (see slide 9).  Likely voters who consider Obamacare to be a "very important" issue (but not the "most important" one) oppose it by more than 2 to 1 — 67 to 32 percent.  Those who consider it to be "somewhat important" somewhat like it — but still oppose it by 51 to 47 percent.  And those who consider it to be "not at all important" love it — favoring it by 70 to 17 percent. In all, the 80 percent of likely voters in battleground districts who consider the issue of Obamacare to be at least "somewhat" important oppose it by the tally of 61 to 37 percent.  The 20 percent who consider it to be either "not that important" or "not at all important" support it by the tally of 65 to 27 percent. Wonder why you aren't seeing many pro-Obamacare ads from pro-Obamacare candidates? When likely voters who don't like Obamacare were asked to give open-ended responses as to why they don't like it, their most common answer (29 percent) was that it raises people's health costs or premiums.  Their second-most-common answer (20 percent) was that it involves undue government intrusion or coercion and therefore undermines freedom. The poll also found that most people (58 percent) have either been personally affected by Obamacare or else have a family member or friend who has been.  By an almost 2-1 margin, such people said Obamacare's effect on the person (or persons) in question has been "very negative" (46 percent) rather than "very positive" (24 percent)."
http://www.weeklystandard.com/blogs/voter-intensity-strongly-against-obamacare_805370.html
30,000 Californians face Obamacare enrollment delays, dropped coverage
http://www.latimes.com/business/healthcare/la-fi-obamacare-california-service-woes-20140922-story.html
Why You Can't Keep Your Plan Under Obamacare, Explained in 3 Minutes
http://dailysignal.com/2014/09/22/lost-plan-obamacare-explained-3-minutes/
Tax refunds will be cut for ACA recipients
"A significant benefit of the Affordable Care Act is the opportunity to receive money-saving tax credits up front to cut the overall cost of health insurance, but now hundreds of thousands of consumers could owe back some of that money next April. Those affected took advance payments of the premium tax credit for health insurance. Some married couples could owe $600 or $1,500 or $2,500 or even more. It might feel like a raw deal for some who are already suffocating under the escalating costs of health insurance. "Health insurance is confusing enough, and now they're adding the complexities of the Tax Code," said Lorena Bencsik, a member of the Michigan Association of CPAs and owner of Prime Numbers in Ferndale. When you file that 2014 tax return next year, the Internal Revenue Service will compare your actual income for the year with the amount you estimated when applying for exchange-based health insurance under the health insurance law. The next open enrollment period begins Nov. 15. But notices were sent this week to some consumers whose incomes don't match up to such things as 2012 tax return information. On Monday, the Centers for Medicare and Medicaid Services said at least 279,000 households reported incomes that still don't match what the government has on record. Supporting documents are needed by Sept. 30.
What can you do to avoid tax-time problems? Experts say people need to realize early on that they should report changes in income and other changes in one's life, such as a marriage, throughout the year. See HealthCare.gov to report "income and life changes." Of course, many people may have no idea that they'd need to report changes. The IRS put out some more details on the issue mid-month. What should you report? A move, an increase or decrease in income, a marriage or divorce, the birth or adoption of a child, whether you started a job that offers health insurance and whether you gained or lost eligibility for other health care coverage. Karen Pollitz, senior fellow with the Kaiser Family Foundation, said many people who qualify for these tax credits aren't working 9-to-5 jobs with regular salaries. So guesstimating one's income for the coming year can be very tough. "It's people in transition. Maybe they're in and out of work," she said. Or maybe they're self-employed. People who lose a job would want to report that change during the year, as well, because that change can lead to a higher advance payment for the credit. "Life changes can drive tax changes," said Mark Steber, chief tax officer for Jackson Hewitt Tax Service. Steber stressed that people need to make sure to update information via HealthCare.gov or their state insurance exchanges. The Kaiser Family Foundation site has a calculator to help figure out potential tax credits, based on one's situation. Premium tax credits are available to individuals and families with incomes between 100% of the federal poverty line ($23,550 for a family of four this year) and 400% of the federal poverty line ($94,200 for a family of four) who purchase coverage in the health insurance marketplace in their state. The tax credits are paid directly to the insurer, if taken in advance. People are not required to take the entire credit in advance. Realistically, if you cannot afford insurance, you'd need some credit in advance. To be sure, there are some caps on the amount filers must pay back and the cap is based on household income. The cap ranges from $300 to $1,250 for some single taxpayers and $600 to $2,500 for married taxpayers, again based on income. But if the income is 400% or more above the poverty line, there is no cap and the taxpayer must pay back the full amount. Rules exist for qualifying for the premium tax credit: You must buy health insurance through the marketplace; you're not eligible for coverage through an employer or government plan; your income must be within certain limits; you do not file a married-filing-separately federal tax return (unless you meet certain exceptions, such as victims of domestic abuse and spousal abandonment) and you cannot be claimed as a dependent by another person. The actual credit would vary based on how close your are to the federal poverty level, your age, the size of your family and where you live."
http://www.usatoday.com/story/money/columnist/tompor/2014/09/21/susan-tompor-tax-refunds-will-be-cut-for-some-who-get-health-credits/15958211/
Report: IRS Locks 1.93M Spouses and Kids Out of Obamacare
"IRS regulators have created, or been unable to avoid, another one of those Obamacare "glitches" that President Obama predicted, this time effectively locking about 2 million people who may lack health insurance out of eligibility for the health-care law's subsidies. "The 'Family Glitch,' as it has become known, is an odd and particularly problematic side-effect of the Affordable Care Act," a new study from the American Action Forum says. According to the group, the IRS interpreted an ambiguous part of Obamacare, about what kind of affordable coverage employers must offer, so that employers are only required to offer affordable individual coverage, and not an affordable family plan, too. If someone gets an affordable insurance offer, it renders them ineligible for subsidies on the exchanges — but because of the glitch, an employee's spouse or children may not have access to affordable coverage or the subsidies. "Spouses and children of an employee offered ESI could be unable to afford the employer plan, but because it is offered to one family member, the rest are made ineligible for subsidies in the Exchanges," the study says. This issue, which might affect up to 1.93 million people, could also have perverse and harmful economic consequences. "Another effect of the glitch will be the creation of a disincentive for unemployed or underemployed people to accept better jobs with benefits packages," according to the study. "For example, someone who works only 29 hours a week could completely lose insurance for their entire family by accepting a full time job that offers benefits only to the employee because they would lose subsidy eligibility—if the job offers insurance they could be ineligible for subsidies and may even be worse off financially than they were without the job."
http://www.nationalreview.com/corner/388581/report-irs-locks-193m-spouses-and-kids-out-obamacare-joel-gehrke
Here Are More Ways Obamacare Could Cancel Your Insurance [VIDEO]
"Under Obamacare, millions of health insurance plans may be deemed "subpar" and cancelled because they fall into gaps between the four tiers of coverage considered acceptable by the law, according to a video released Monday by the Mercatus Center. In the video, Mercatus senior research fellow Robert Graboyes explains that, starting in 2013, Obamacare requires all plans to fit within one of four "metallic tiers," based on the percentage of medical bills that a plan pays for. However, there are significant gaps between the tiers, with "bronze" plans covering between 58 and 62 percent of expenses, "silver" plans covering between 68 and 72 percent, "gold" plans covering between 78 and 82 percent and "platinum" plans covering between 88 and 92 percent. Graboyes points out that under this arrangement, a plan that covers 59 percent of medical expenses would be considered acceptable, whereas a plan covering 98 percent of expenses "would be considered subpar and would be cancelled."  He then asks viewers to "imagine that a school operated under the same logic as the ACA." A student earning a grade of 98, he says, would be in the running for valedictorian at most schools; but at the ACA school, that student would fail. "I know it sounds odd," he says. "But…this is not the fault of the insurance companies; by law, they have got to cancel policies if they fall outside of those four narrow bands." Moreover, adjusting policies so that they fit within those ranges is "time-consuming, expensive, and sometimes just absolutely impossible." As if this were not counterintuitive enough, he says, "every year, under the ACA, the calculation changes." As a result, many individuals may find that when they attempt to renew previously acceptable plans, the law may consider those plans subpar and force them to be cancelled. Along with a new plan, Graboyes says, "you may have to find a new hospital; you may have to find a new doctor; and you had best get used to this year after year after year."
http://dailycaller.com/2014/09/22/here-are-more-ways-obamacare-could-cancel-your-insurance-video/
THE 15 MOST SHOCKING STATEMENTS IN OBAMACARE ARCHITECT'S 'DIE AT 75' ARTICLE
http://www.breitbart.com/Big-Government/2014/09/22/die-at-75-emanuel-obamacare-death-cult
GAO Report Proves the Senate Must Act To Stop Abortion Funding In Obamacare
http://dailycaller.com/2014/09/22/gao-report-proves-the-senate-must-act-to-stop-abortion-funding-in-obamacare/
Court tosses Obamacare mandate lawsuit brought by doctors
"A federal appeals court has summarily tossed a lawsuit challenging the Obama administration's delay of Obamacare's employer mandate — a case that is similar to the one that House Republicans plan to file against the president. This suit was filed by the Association of American Physicians and Surgeons, which argued that the delay could hurt doctors financially. But the 7th Circuit Court of Appeals in Chicago on Friday said the plaintiffs don't have a right to sue. A unanimous three-judge panel threw out the case only three days after oral argument, a breakneck speed. The physicians' group argued that the Obama administration doesn't have the right to delay the implementation of the employer mandate, particularly without delaying the individual mandate, too. The doctors said they are harmed because when people pay the penalty, they have less income to buy medical care from them. "The [Supreme] Court has rejected efforts by one person to litigate about the amount of someone else's taxes (or someone else's subsidies, which are taxes in reverse)," Judge Frank Easterbrook wrote for the three-judge panel, which also included Judges William Bauer and Richard Posner. All three were nominated to the bench by Republican presidents."
http://www.politico.com/story/2014/09/obamacare-lawsuit-association-american-physicians-surgeons-111208.html
Number of ObamaCare enrollees appears to be dropping
"President Obama's claim last spring that 8 million people had enrolled in ObamaCare recently got a significant downgrade from the head of the agency overseeing the plan. Marilyn Tavenner, administrator of the Centers for Medicare and Medicaid Services, told a congressional committee that "as of August 15, this year, we have 7.3 million Americans enrolled in Health Insurance Marketplace coverage and these are individuals who paid their premiums." A key part of her statement was Tavenner's reference to those who paid, because just signing up isn't enough to be counted as enrolled. As Doug Holtz-Eakin, former Director of the Congressional Budget Office, explained,"it's not enough to sign up. You have to sign up and pay on a regular basis to really be enrolled." That is one reason both state and private insurance officials have been saying their enrollments were shrinking. "They've deteriorated quite a bit, this was anticipated to some degree, but I think it's exceeded expectations in some cases," said Jim Capretta of the Ethics and Public Policy Center. For instance, state officials in Florida say their enrollments are now 220,000 lower than the administration's count in April, going from some 983,000 to just over 762,000, a drop of more than 20 percent. A state official said some may have been duplicate enrollments because ofwebsite problems on healthcare.gov. The others, he said, just didn't pay their premiums and lost their coverage, a problem insurance companies are also reporting. Robert Laszewski, of Health Policy and Strategy Associates, said,"I've talked to a number of insurance companies around the industry and they're indicating that they're down as low as 70 percent of the original enrollments they had." In fact, Mark Bertolini, the CEO of Aetna, the nation's third largest insurer, said recently that his companyhad 720,000 people sign up for exchange coverage as of May 20, but only 600,000 turned out to be paying customers. He added he expects that number to fall to "just over 500,000" by the end of the year. That would leave Aetna's paid enrollment down some 30 percent from its original sign-up numbers."
http://www.foxnews.com/politics/2014/09/22/number-obamacare-enrollees-appears-to-be-dropping/
The Bungling of Bundled Payments
http://www.forbes.com/sites/sallypipes/2014/09/22/the-bungling-of-bundled-payments/
HealthCare.gov Website Is Given Overhaul
"The Obama administration is redesigning HealthCare.gov and says that 70 percent of consumers will be able to use a shorter, simpler online application form to buy health insurance when the second annual open enrollment period begins in mid-November. Federal health officials said Monday that the shorter application had fewer pages and questions, fewer screens to navigate, and would allow people to sign up with fewer clicks of a computer mouse. The new application is intended for people with uncomplicated household situations It can be used only by first-time applicants, not by people who have previously obtained coverage through the federal insurance marketplace. "The streamlined application will allow people to get through the process a lot faster," said Andrew M. Slavitt, the No. 2 official at the Centers for Medicare and Medicaid Services, which runs the federal marketplace. Norma Licciardello, left, worked with Antonio Menendez, an agent from Sunshine Life and Health Advisors, as they browsed the Affordable Care Act website in March.Health Care Act Still Covers 7.3 Million SEPT. 18, 2014
If it works as intended, the new application procedure will spare consumers from the frustration that many experienced last fall when they tried to buy insurance through HealthCare.gov. "Instead of being user-friendly, the original website was user-hostile," said Luke Chung, the president of FMS, a software development company in Vienna, Va. The revamped website will have "a new look and feel" and will provide "a shorter, smoother, simpler user experience," according to an internal memorandum prepared by the Department of Health and Human Services. Consumers will be asked a series of questions to determine whether they should use the old or new application. In these screening questions, the government asks: Does everyone applying for coverage have the same permanent home address? Is anyone an American Indian or a naturalized citizen? Are you and your spouse responsible for a child who lives with you but is not on your federal tax return? Do any of your dependents live with a parent who is not on your tax return? Changes in the online application are being "randomly released to an increasing subset of HealthCare.gov users," the administration said, and will be fully rolled out in time for the open enrollment season, which begins on Nov. 15. In theory, health officials said, this gradual approach will ensure that everything in the new application is working properly before they make it available to more users. In a summary of the new procedure, health officials said: "We expect about 70 percent of applicants to use the shorter, updated application. The remaining 30 percent, who have more complicated household scenarios, will use the traditional marketplace application." Consumers can see the available health plans without identifying themselves, but will need to create accounts to buy insurance through HealthCare.gov. "In the improved online application, account creation is completed on one, long screen, instead of using a separate screen for each section," the administration said. "This requires fewer clicks and makes the account creation process simpler and faster."
http://www.nytimes.com/2014/09/23/us/healthcaregov-website-is-given-overhaul.html?partner=rss&emc=rss&_r=0
OBAMACARE ARCHITECT FINDS CURE FOR OLD AGE
Ezekiel Emanuel repackages health care rationing.
http://spectator.org/articles/60461/obamacare-architect-finds-cure-old-age
A Bridge to the Health-Care Future
"James Capretta and Yuval Levin on what conservatives should do about Obamacare: The reality of Obamacare implementation in 2014 does not mean the law is no longer replaceable with something better. It still can be displaced by an appealing conservative alternative if a newly elected president chooses to make repeal and replace a top priority in 2017. But plans to replace Obamacare must now take into account the changes that the law has brought about this year, and stands to deliver over the next few years."
http://www.nationalreview.com/corner/388594/bridge-health-care-future-ramesh-ponnuru
Land takes hard line on Obamacare
"Senate candidate Terri Lynn Land has signed a pledge to repeal Obamacare. On Monday, the conservative Independent Women's Voice announced that the Michigan Republican signed its Obamacare Repeal Pledge. The document, which echoes Grover Norquist's anti-tax pledge, is about as anti-Affordable Care Act as possible. Candidates who sign it commit to settling for nothing less than full repeal of the president's signature healthcare law. "Congress and the Administration disregarded the clear will of the people in enacting the government takeover of our medical care; we must de-authorize, de-fund, and REPEAL it," it reads. Obamacare has largely faded to the background of the 2014 election cycle, but Land's move signals that she's still taking a hawkish stance against the law. "Ms. Land's decision to take The Repeal Pledge shows voters that, when it comes to health care, she gets it," said IWV CEO Heather Higgins in a statement. "She understands that ObamaCare is a government infringement on our constitutional liberties, and she knows that it will lead to bigger government and less freedom, will place government bureaucrats between doctors and their patients, and will limit patients' choice and control." The pledge has a number of high-profile signatories, including Senate Minority Leader Mitch McConnell, Rep. Darrell Issa and Nebraska Republican Senate nominee Ben Sasse. But many of the Hill's top Republicans have steered clear of the document. The pledge's website tells visitors to urge a number of prominent Republicans to sign it, including Speaker John Boehner, Majority Leader Kevin McCarthy and Senate Minority Whip John Cornyn. The site also encourages visitors to press Eric Cantor to add his name, even though he left Congress in August."
http://washingtonexaminer.com/land-takes-hard-line-on-obamacare/article/2553767?custom_click=rss
Ex-VA head William Montague strikes new plea deal; agrees to work with prosecutors for less prison time
"In a last-minute surprise, William Montague, the former director of the Louis Stokes VA Medical Center in Cleveland, decided to cooperate with federal prosecutors in exchange for a reduced prison sentence. Montague's change of heart came on the day he was supposed to be sentenced to as much as 6 1/2 years in prison. By providing substantial assistance to the government, Montague knocked from one to two years off his potential time behind bars and will pay a smaller fine. Under the terms of the revised superseding plea agreement, the government tore up the original 111-page plea deal, and Montague signed a new 121-page deal in which he pleaded guilty to 64 corruption-related charges. U.S. District Judge Sara Lioi postponed Montague's sentencing until he has fulfilled his requirements to provide assistance to the government. That includes agreeing to testify against his co-conspirators at trial, if necessary. The new deal reduces Montague's potential sentence to 4 ½ to 5 ½ years in prison. The new plea bargain, like the original, also requires Montague to pay more than $400,000 in restitution, forfeiture and fines. The monetary penalties are among the highest of the more than 60 elected officials, public employees and contractors implicated in the seven-year federal investigation into corruption in Cuyahoga County. At the top of the list of targets was former County Commissioner Jimmy Dimora, who is serving a 28-year prison sentence and owes more than $345,000. The plea bargain does not identify who the government is seeking information on by obtaining Montague's assistance. But one of the targets almost assuredly is an unnamed Buffalo-based design firm, identified as Business 75 in the indictment, with whom Montague signed a $30,000-a-year consulting contract in 2010."
http://www.cleveland.com/countyincrisis/index.ssf/2014/09/ex-va_head_william_montague_st.html
IMMIGRATION:
Biden to Hispanics: Obama will act on immigration
"Vice President Joe Biden told frustrated Hispanic leaders Monday President Barack Obama is "absolutely committed to moving forward" on comprehensive immigration reforms "and he's going to do an awful lot." Biden said Obama was determined to move ahead "with or without" Congress and "if they don't get something done by the end of this year, the president's going to do it." Biden's remarks came as he and his wife, Jill, hosted a Hispanic Heritage Month reception Monday at their Naval Observatory residence. He honored Hispanic education administrators and counselors, calling them "heroes in the classroom and community." He said the "brilliance and potential of the Hispanic community" will contribute to the future of the country, noting that one in four students in pre-K through 12th grade are Hispanic. Biden thanked the education advocates for guiding youth and helping to increase Hispanic college enrollment. Guests included Housing and Urban Development Secretary Julian Castro, U.S. Treasurer Rosie Rios and voter advocate Henry Munoz. Guests enjoyed hors d'oeuvres and live music by the Army Latin Combo Band around the residence pool."
http://www.kansascity.com/news/government-politics/article2208336.html
Biden to Hispanics: Obama will act on immigration
http://townhall.com/news/politics-elections/2014/09/22/biden-to-hispanics-obama-will-act-on-immigration-n1895217
Obama's Immigration Non-Enforcement Actions
A timeline of the president's efforts to undermine existing immigration law.
http://www.nationalreview.com/article/370446/obamas-immigration-non-enforcement-actions-andrew-stiles
Police warn Mexican drug cartels behind kidnappings, beheadings and murders have set up in Australia
http://www.heraldsun.com.au/news/law-order/police-warn-mexican-drug-cartels-behind-kidnappings-beheadings-and-murders-have-set-up-in-australia/story-fni0ffnk-1227065940305?nk=4c9c61b0e34c3399f12558b37a29558b
GEORGE P. BUSH: IN-STATE TUITION FOR ILLEGALS 'NOMINAL COST' TO TAXPAYERS
"George P. Bush, Jeb Bush's son and Republican candidate for Texas land commissioner, said that in-state tuition for illegal immigrants is just a "nominal" cost to taxpayers. Speaking at The Texas Tribune Festival on Friday evening, Bush said that until someone can present a "sensible alternative" to the Texas's version of DREAM Act, he would support the law that Texas Governor Rick Perry signed in 2001. Bush said in-state tuition for illegal immigrants is just "a nominal cost from an economic perspective" for the state of Texas. Bush also suggested that in-state tuition for illegal immigrants should be indexed. For example, illegal immigrants who start in kindergarten will receive 100 percent coverage while those who start from the 5th grade will get 50 percent of their benefits taken from taxpayers. Illegal immigrants who have lived in Texas for at least three years and have a high school diploma qualify for in-state tuition under the 2001 law Perry signed.  "I don't have the magic wand," Bush said, noting that the issue is "terribly complicated."
http://www.breitbart.com/Big-Government/2014/09/22/George-P-Bush-In-State-Tuition-for-Illegals-Nominal-Cost
BUREAUCRAT PAID $107,000 SALARY TO HELP L.A. INTEGRATE ILLEGAL ALIENS
"Director of the Office of Immigrant Affairs, Linda Lopez, tells illegal immigrants in Los Angeles, "You don't have to fear. We're here to help you." The Los Angeles Times reported on Monday that Mayor Eric Garcetti appointed the 44-year-old bureaucrat with a Doctorate in Political Science from USC to help him overhaul the nation's immigration laws. So far she has at least one feather in her cap for leading the charge to prevent the practice of holding illegal immigrant inmates after their date of release so federal agents could take them into custody.
In July, when the city of Murrieta turned away busloads of illegal aliens because they did not want them housed at shelters in their community, it was Linda Lopez who recommended that Los Angeles could take them in. The fact that Los Angeles was already paying a price for taking care of over one million illegal aliens didn't deter Lopez. Lopez's office organizes classes for illegal aliens on how to apply for driver's licenses and other supportive programs. Currently, Los Angeles has set aside $3 million in state funds to provide legal representation for children facing deportation, the Times reported. "If the federal government doesn't do anything around immigration reform, we still have these populations here locally," Lopez insists. "So we have to be creative and innovative around how we develop policies that will assist them and integrate them into the city's fabric." City taxpayers are spending $107,000 a year for Linda Lopez, plus the salary for her full time assistant, to be "creative and innovative." Yet, that is a mere drop in the bucket compared to the $650 million Los Angeles County paid in 2013 for welfare benefits to nurture the million or so illegal immigrants that call Los Angeles their home.
Maria Fotopoulos, who lives in West L.A., isn't quite as enthusiastic about city resources being used on illegal aliens. She thinks that there are more important issues, such as repairing the city's water pipelines and deteriorating streets. "Why are we not spending taxpayer money on the citizens of L.A. and all the things that need to be fixed in L.A.?" asserted Fotopoulos, who belongs to Californians for Population Stabilization, which promotes stricter immigration laws. "Shouldn't we be taking care of our people first?"
http://www.breitbart.com/Breitbart-California/2014/09/22/LA-Bureaucrat-Paid-107-000-Salary-to-Help-Integrate-Illegals-Aliens
MRC's Notable Quotables: Media Bash Obama for Delaying Amnesty
http://newsbusters.org/blogs/rich-noyes/2014/09/22/mrcs-notable-quotables-media-bash-obama-delaying-amnesty
Immigration reformers should learn from history
"What should we do about immigration policy? It's a question many are asking, and some useful perspective comes from an article in Foreign Affairs by British-born, California-based historian Gregory Clark, unhelpfully titled, "The American Dream Is an Illusion." The dream to which Clark refers is the idea, promoted by Emma Lazarus's poem at the Statue of Liberty, that this is "a country of opportunity for all, a country that invites in the world's tired, its poor and its huddled masses." The problem, says Clark, is that upward mobility is something of a myth, in America and elsewhere. In his recent book The Son Also Rises: Surnames and the History of Social Mobility, he shows that advantages that some families have over others — in social position, genetic endowment, traditions of literacy and numeracy — tend to be passed on, not inevitably from parent to child, but persistently and to a considerable extent to descendants for seven and ten generations."
http://washingtonexaminer.com/immigration-reformers-should-learn-from-history/article/2553621?custom_click=rss
MEXICAN CARTEL 'MESSAGE TO AMERICA' REPORT IS FALSE [GRAPHIC]
"Some groups are claiming that a gruesome Mexican cartel execution video making the rounds on social media claims shows the cartel members relaying a "message to America." Breitbart Texas has confirmed that the video is not a message to America, but rather a message to a rival cartel from 2012.  The graphic video shows a group from the Zetas cartel wearing black facemasks similar to those worn by ISIS members. They are beheading four women before hacking them to pieces with axes. The similarities between the Zetas and ISIS end at the masks and the beheading. A fact-checking investigation undertaken by Breitbart Texas revealed that the video first popped up in the Mexican website Blog Del Narco in 2012 at a time when the Zetas and the Gulf Cartel were having a fierce battle for control of the Mexican state of Tamaulipas, which is just south of the Texas border. The Gulf Cartel and the Zetas are two warring crime syndicates that have been fighting since 2010 for control of lucrative drug trade routes in Texas and Northern Mexico."
http://www.breitbart.com/Breitbart-Texas/2014/09/22/Mexican-Cartel-Message-To-America-Report-Is-False
Hispanic Caucus Lets Obama Delay Executive Amnesty Again, This Time to Protect Mary Landreiu in Dec. Runoff
"The Congressional Hispanic Caucus (CHC) is giving President Obama some wiggle room on his executive action on immigration, saying it can wait even until after a potential December runoff that could decide control of the Senate. After President Obama announced he would wait until after the November midterms to move forward with executive action to grant legal status to millions of illegal immigrants​, the CHC initially said it still the White House to act by Thanksgiving. But a new resolution passed by the Democratic caucus is now giving him until late December to act. White House chief of staff Denis McDonough reportedly told told the caucus in recent meetings that it was unlikely the president would choose to act by the end of November and wants to wait until after Louisiana's competitive Senate race, which will probably go to an early December runoff. McDonough reportedly asked the Latino caucus to postpone its demand. In Louisiana, if no candidate receives more than 50 percent of the vote in November, the leading two candidates will move to a runoff, and it seems unlikely that either incumbent Democrat Mary Landrieu or leading Republican Bill Cassidy will get a majority. Hispanic Democrats are keen on getting executive action on the books to legalize some undocumented immigrants, but Landrieu and other vulnerable red-state Democrats would likely be hurt by the president's unilateral action. (The Louisiana senator voted in favor of allowing an amendment to a recent Senate spending bill that would have blocked President Obama's ability to act unilaterally; the motion failed.) In a resolution passed last Thursday, the CHC said it was "deeply disappointed" with the president's decision to delay his executive action but still wants him to act "before the end of the holiday season." The resolution also references President Obama's original May 27 promise to act before the end of the summer, as well as his announcement earlier this month to delay the action until later after the midterms."
http://www.nationalreview.com/corner/388472/hispanic-caucus-lets-obama-delay-executive-amnesty-again-time-protect-mary-landreiu
GOP LAWMAKERS DEMAND OBAMA RELEASE IMMIGRATION RECOMMENDATIONS
"Republicans on the House Judiciary Committee are demanding President Obama immediately reveal the immigration recommendations that he plans to use to take executive action on immigration reform. In a letter to Obama Monday, House Judiciary Committee Chairman Bob Goodlatte (R-VA) and Republican committee members decry the secrecy of the administration's plan to move forward unilaterally to change the nation's immigration laws and call on Obama to release the recommendations he has received. "In the spring, you asked Secretary of Homeland Security Jeh Johnson to perform an 'inventory' of the Department of Homeland Security's current immigration enforcement practices 'to see how it can conduct enforcement more humanely within the confines of the law,'" the letter reads. "Within the last week you indicated that you have begun to receive some of these recommendations." In June, President Obama announced that he would be take executive action to "to fix as much of our immigration system as I can on my own, without Congress" using the recommendations he receives. Obama set an end of summer deadline for that action. Amid political pressure from Democrats facing tough elections in red states, however, the White House moved the deadline for action to before the end of the year.  "Whether it's now or November, it is never acceptable for the Executive Branch to ignore the Constitution and unilaterally give amnesty to unlawful immigrants," the letter reads. According to the committee Republicans, Obama should release the recommendations immediately to give the American people a chance to see them. They wrote: We therefore ask that you immediately release to the public all the recommendations that you have received for administrative action – from Secretary Johnson, from Attorney General Holder, and from the interest groups with whom you and your Administration have met. And we ask that you continue to release additional recommendations as you receive them. This could go some way toward repairing the damage to the American political process caused by the secrecy with which your Administration has considered changes to our immigration system."
http://www.breitbart.com/Big-Government/2014/09/22/GOP-Lawmakers-Demand-Obama-Release-Immigration-Recommendations
GOP Asks Obama To Reveal His Secret Amnesty Plans
http://dailycaller.com/2014/09/22/gop-asks-obama-to-reveal-his-secret-amnesty-plans/
Republicans to Obama: Show Us How You'll Change Immigration Law
http://blogs.rollcall.com/218/immigration-reform-republicans-obama-change-laws/?dcz=
Immigration News: A New Wave Of Central American Kids Will Reach The US Soon According To Experts
"While the U.S. government acknowledges that there is still a lot to do about the crisis of Central American children entering the country, experts and activists believe that sooner rather than later a new wave of unaccompanied youngsters will arrive at the border with Mexico.
" The situation in Central America hasn't changed, we have the same problems of insecurity and violence, the lack of governability continues and jobs are still a problem – there is no work for young people who are members of cartels or street gangs," the director of the Americas Program of the Center for Strategic and International Studies, Carl Meacham, told Efe on Thursday. Though the entry of unaccompanied youngsters has declined in recent months following the massive arrivals in May and June, "that won't last long," Meacham said.
He said that President Barack Obama's delay in easing immigration has sparked dispair among families, which is why they prefer to pay for their kids to be brought north, whatever the risks they run. The president has not acted, Congress has not acted and the circumstances of the situation have not changed. There has been no legislation or change from the executive branch to eliminate the reasons why these children come to the United States," Meacham said.
By August 31, the number of of minors who had crossed the border unaccompanied was more than 66,000 in fiscal year 2014, which began on October 1, 2013.
http://www.latintimes.com/immigration-news-new-wave-central-american-kids-will-reach-us-soon-according-experts-263152
PAT CADDELL: GOP SHOULD NATIONALIZE IMMIGRATION ISSUE
"On Monday's broadcast of Fox News Channel's "Your World," former Carter pollster Pat Caddell discussed what strategies the Republican Party should employee despite finding themselves at a cash disadvantage in the upcoming November midterm elections.
According to Caddell, the best path for the GOP would be to nationalize the midterm election and make it a referendum on the issue of immigration.
"[I]f I were the Republicans would stop and say, 'Wait a minute, we're having a national election. We should be having a referendum," Caddell said. "I feel in 2012 the Republicans failed because they had no national message. It's too late for them to have do what they should have done, which is get on the Capitol steps ala Newt Gingrich and the contract for America. What they need to do is they need to make this a referendum election—'if you're happy with this.' Take the issue of immigration, for instance — the president says he's going to amnesty five to 11 million people come after the Election Day, like you people in the country are stupid. They couldn't before because the country has turned on this. And then we had the vote in the Senate last week where Harry Reid held back, waiting to see if they were needed. The Republicans should be out there saying, 'You know what they'll do after the election. If you want the president to do that, then vote for them. If not, vote for us.' I'm just saying, you nationalize this election."
http://www.breitbart.com/Breitbart-TV/2014/09/22/Pat-Caddell-GOP-Should-Nationalize-Immigration-Issue
POLL: DEAD HEAT IN MASSACHUSETTS GOVERNOR'S RACE AS REPUBLICAN HAMMERS DEMOCRAT ON IMMIGRATION
"The strategy of hitting Democrats on immigration in elections is working for Republicans who employ it nationwide—even in liberal Massachusetts, where another poll shows GOP gubernatorial candidate Charlie Baker tied in a close race with Democrat Martha Coakley after an interview with Breitbart News in which he further crystallized his opposition to illegal immigrant access to public benefits. The poll, from Rasmussen Reports, conducted by Pulse Opinion Research, found that Baker and Coakley are both pulling down 42 percent. It has a 4 percent margin of error and was conducted on Sept. 15 and Sept. 16, surveying 750 likely Massachusetts voters. The Boston Herald, which first flagged the poll on Sunday, noted that "as recently as last week, polling had Baker within seven points but still lagging." That's a reference to a Mass Inc Polling Group/WBUR poll, which was conducted with 504 likely voters from Sept. 11 through Sept. 14 with a 4.4 percent margin of error. It had Coakley leading Baker 41 percent to 34 percent. A Boston Globe poll of 407 likely voters conducted between Sept. 14 and Sept. 16 saw Baker back on the rise, trailing Coakley's then 39 percent by just 3 points with 36 percent—inside the 4.9 percent margin of error. The previous Boston Globe poll, conducted Aug. 24 through Aug. 26, found that Baker led Coakley by a point—38 percent to 37 percent, within the margin of error—right after Baker rolled out the housing plan for Americans over illegal immigrants. That poll was done right after Baker rolled out a plan that would bar illegal immigrants from accessing section 8 public housing, reserving that public benefit for struggling Bay State residents. Baker has had a couple major breaks come his way in the race, with prominent Democrats in the state either endorsing him outright or throwing verbal rhetorical support his way. At the same time, he was driving home the message that illegal immigrants shouldn't get access to public benefits when Massachusetts citizens and legal immigrants are struggling."
http://www.breitbart.com/Big-Government/2014/09/22/Poll-Dead-Heat-In-Massachusetts-Governor-s-Race-As-Republican-Hammers-Democrat-On-Immigration
SPENDING/BUDGET/ECONOMY:
Gen Xers are poorer than their parents Typical Gen Xer has only $29,100 in wealth
"Gen Xers may be taking home bigger paychecks than their parents did at the same age, but they haven't been able to accumulate nearly as much wealth. The typical Gen Xer has only $29,100 in wealth, compared to the $65,200 that their parents had socked away at the same age, according to a new report from the Pew Economic Mobility Project. Wealth includes savings, retirement funds, homes and other investments. "They are on track to be the first in recent history to fall behind previous generations in terms of wealth accumulation, a key indicator of economic security and particularly retirement preparedness," Diana Elliott, research manager, financial security and mobility, at Pew, said of this generation, born between 1965 and 1980. Researchers compared Gen Xers with their own parents. Only 36 percent of Gen Xers have exceeded their parents' net worth. That's especially telling since three-quarters of Gen Xers are taking home bigger paychecks than their parents did. Why are Gen Xers so much poorer? Debt, particularly student loans. The Molly Ringwald/Kurt Cobain generation have nearly six times the debt levels of their parents, primarily from college. And this debt hampered Gen X's ability to accumulate wealth even two decades after they graduated. That's not to say college isn't worth it. Degree-holding Gen Xers make $25,000 a year more than their non-educated peers. They also have $26,000 more in home equity and $9,000 more in other wealth, Pew found. When it comes to mobility, Gen Xers are also a lot less likely to move up the economic ladder … or fall from their perch. Nearly three-quarters of those raised at the bottom of the income ladder never reach the middle, while nearly 70 percent of those raised at the top never fall to the middle. That's linked to sharp demographic differences between the ends of income spectrum: Those at the bottom are often single and not college-educated, while those at the top are married with a degree."
http://www.wfmz.com/lifestyle/money/gen-xers-are-poorer-than-their-parents/28183500 
Rush Limbaugh's Call Screener: 'What Liberalism Has Done To Black Communities Is Horrific'
"James Golden considers his 26 years working with Rush Limbaugh to be the greatest professional blessing he could ever imagine. Originally from Queens, New York, James met Rush while working for a major media network and hasn't looked back since. Most Rush listeners know James as either "Snerdley," the call screener, or the "Official Obama Criticizer." Golden was in Washington recently for a CURE meeting and that's where we got the chance to sit down with him for this exclusive 30 minute video interview. For the first half of the interview, Golden waxed passionate about race in America, and how America's first black president has only harmed race relations in this country. Recalling when strong, two parent families were the norm for blacks, when hard work and merit allowed blacks to rise in society, and when homicide wasn't the major cause of the death for young black males, Golden said with genuine regret, "Isn't it a shame that for most of black people, the good old days were the days when things were segregated legally in this country?" He concludes, "What liberalism has done to black communities is horrific." Touching on the horrors of the Philadelphia black abortionist Kenneth Gosnell and the depravity in black music, Golden said that they are results of "people following the liberal ride down. They don't care about values." "Al Sharpton and his bunch should be ashamed of themselves," he said, as they have "let the issue of black life degenerate into a politically opportunistic issue." His answer? Black people need to value their own lives and quit expecting political hustlers to solve their problems. The Official Obama Criticizer said to listeners who are black, "There are no Republicans in your neighborhoods. The problem is the people in your neighborhood. Obama's not coming to help you in your neighborhood unless you live in Martha's Vineyard or have a golf course!"
http://dailycaller.com/2014/09/21/rush-limbaughs-call-screener-what-liberalism-has-done-to-black-communities-is-horrific/
Treasury: New tax changes to stop inversions
"Treasury Secretary Jack Lew said Monday evening that the agency would change several tax rules to stop companies from buying smaller, foreign firms and then moving out of the U.S. In a highly anticipated executive action, Lew said the Treasury Department was taking "initial steps that we believe will make companies think twice" about moving their headquarters abroad for tax purposes. The measures, which Lew called "targeted action to meaningfully reduce the economic benefits" of inversions, will apply to any deals that are completed after Monday — that means they could affect pending mergers between U.S. and foreign companies. The rules will have two main effects: Tightening the existing legal requirements on inversions, and preventing companies from using inversions to access foreign-held profits without paying U.S. taxes on them. Current law prevents U.S. companies from simply claiming a mailbox in a low-tax country as their headquarters by requiring that the former owners of the U.S. company own less than 80 percent of the new company. Monday's action would prevent companies from trying to get around that rule by artificially inflating the size of the target foreign firm or by making their U.S. business smaller by paying out extraordinary dividends right before inverting. The rules introduced Monday also would prevent companies from accessing profits held abroad without paying U.S. taxes on them by undergoing an inversion. Currently, U.S. companies hold more than $2 trillion in such funds overseas. By essentially treating an inverted firm as a U.S. business for the purposes of distributing overseas profits, a senior Treasury official said, the action will "substantially reduce the economic benefits to firms that have inverted." The official added that the Treasury will continued to review ways to curb inversions, but cautioned that executive action was only the third best approach to stopping inversions, behind comprehensive tax reform that would lower the U.S. corporate tax rate and short-term legislation from Congress targeted to stop inversions. President Obama applauded the move, saying that "while there's no substitute for congressional action, my administration will act wherever we can to protect the progress the American people have worked so hard to bring about." Investors and legislators have expected executive action to stem inversions for weeks, although the Treasury has kept the timing and details of its plans under wraps. Lew initially said in July that the Treasury did not have authority to address inversions unilaterally. In August, however, Treasury officials began reviewing a range of actions they thought would be within their authority."
http://washingtonexaminer.com/treasury-new-tax-changes-to-stop-inversions/article/2553803
Obama Administration Moves To Crack Down On Tax Inversions
http://www.forbes.com/fdc/welcome_mjx.shtml
Obama hits at companies moving overseas to avoid taxes
http://www.washingtonpost.com/business/economy/new-rules-unveiled-to-discourage-firms-from-moving-overseas-to-avoid-taxes/2014/09/22/e5294e0a-429d-11e4-b437-1a7368204804_story.html?wprss=rss_homepage
Obama Admin. to Crack Down on American Companies Moving Overseas
http://www.theblaze.com/stories/2014/09/22/obama-admin-to-crack-down-on-american-companies-moving-overseas/
U.S. Treasury moves against tax-avoidance 'inversion' deals
http://townhall.com/news/politics-elections/2014/09/22/us-treasury-moves-against-taxavoidance-inversion-deals-n1895224
Feds crack down on companies moving abroad to dodge taxes
http://www.cbsnews.com/news/feds-crack-down-on-companies-moving-abroad-to-dodge-taxes/
White House moves to limit corporate offshore tax moves
http://www.politico.com/story/2014/09/white-house-corporate-offshore-taxes-111223.html
U.S. Acts to Curb Firms' Moves Overseas to Avoid Taxes
http://www.nytimes.com/2014/09/23/business/treasury-creates-new-hurdles-to-inversion-moves.html?partner=rss&emc=rss
Sorry, Unions: Franchises Are Real Small Businesses, Too
http://dailysignal.com/2014/09/21/white-house-unions-attack-small-business/?utm_source=facebook&utm_medium=social
New bank rule would be costly for cities, states
"A new financial regulation meant to ensure that banks are able weather a panic would have an unpleasant side effect — making it more expensive for cities and states to fund projects. The liquidity coverage rule, finalized by bank regulators in early September, would require banks to hold enough safe, liquid assets, such as Treasury bonds, that would be sellable even in a crisis to fund their operations for at least 30 days. Part of the 2010 Dodd-Frank financial reform law, the regulation is meant to prevent a repeat of 2008, when investment bank Lehman Brothers found itself unable to meet its creditors' demands and failed. But by excluding municipal bonds from the definition of assets considered safe and making them less attractive to banks, some lawmakers and financial industry leaders say, the federal government may have unnecessarily raised the cost of doing business for cities and states, which rely heavily on issuing bonds for projects such as highways and schools. "If there's less demand for bonds, obviously you end up paying higher interest rates," said Richard Ellis, state treasurer for Utah and president of the National Association of State Treasurers. "I don't know if you can quantify the impact" of the rule, Ellis said, "but it will mean less projects to fund." Local governments and industry groups had been vocal about the potential harm that the rule would do while it was being considered by officials at the Federal Reserve, the Office of the Comptroller of the Currency and the Federal Deposit Insurance Corporation. They noted that some municipal bonds were at least as liquid as the corporate bonds included in the proposed rule. When the agencies finalized the rule, Fed Governor Daniel Tarullo acknowledged those concerns and said that the Fed staff would look into amending the rule to include municipal bonds as high-quality liquid assets. It's not clear when a fix would be proposed, although implementation of the rules begins in January for the biggest banks and will be completed by 2017. Treasurers have at least one powerful advocate pushing for the change — New York's Chuck Schumer, a member of the Senate Banking Committee and the No. 3 Democrat in the Senate. After confronting Tarullo over the treatment of municipal bonds in a September congressional hearing, Schumer wrote a letter to the regulators saying "it is hard to understand how all three federal regulators finalized … with such glaring inconsistencies. … The broad exclusion of all municipal bonds from counting as [high-quality liquid assets] under the current rule makes no sense on the merits and could have disastrous side effects, so I hope the regulators will heed our call and reconsider it quickly." Regulators likely will revisit the topic and categorize some segment of the roughly $3.6 trillion municipal bond market as liquid, speculated Michael Decker, co-head of municipal securities at the Securities Industry and Financial Markets Association. "We're convinced that there would be a negative effect" on state finances if the rule is kept as is, Decker added. Some analysts believe that the regulators got it right — that municipal securities are not as liquid as high-quality corporate bonds or Treasury securities, and that leaving them out of the liquid assets category will not harm small governments' finances… Others, however, warn that the rule could cause trouble over time. "Even though in the near term the impact would be masked … when it could manifest itself is when you have a considerable downturn and municipals will continue to sell off for a considerable period because some of the liquidity providers — the big banks – may not be as quick to pick up munis as other assets that would help their liquidity ratios," said John Dillon, managing director at Morgan Stanley Wealth Management. Dillon said that, while most municipal bonds are held by individual investors interested in their tax-exempt interest payments and are not liquid, there are enough widely traded municipal bonds to be included in the rule. Leaving them out, he said, would ultimately hurt taxpayers. "Higher borrowing costs in munis, for whatever reasons, would just mean mom and pop — the residents of every state — paying more for their borrowing," Dillon said. "It really does have a trickle-down effect."
http://washingtonexaminer.com/new-bank-rule-would-be-costly-for-cities-states/article/2553580?utm_campaign=Washington%20Examiner:%20Politics%20Today&utm_source=Washington%20Examiner:%20Politics%20Today%20-%2009/22/14&utm_medium=email
Economic News: Home Sales Down, Yet Still Strong
http://news.investors.com/economy/092214-718362-economic-news-home-sales-down-still-strong-investors-leave.htmven=rss&utm_source=feedburner&utm_medium=feed&utm_campaign=Feed:%20EconomyRss%20(Economy%20RSS)
U.S. Home Sales Falter as Investors Pull Back
Housing Market Hit Soft Patch in August After a Brisk Summer
http://online.wsj.com/articles/u-s-existing-home-sales-fall-1-8-in-august-1411394672
Will Entitlements Be The Catalyst For The Next Crisis?
http://www.forbes.com/sites/mikepatton/2014/09/22/will-entitlements-be-the-catalyst-for-the-next-crisis/
Climate Change Is Single Biggest Risk To Global Economy – Paulson At CGI2014
"Few were more tightly involved with managing the financial crisis than Henry Paulson, Treasury Secretary during President George W. Bush's administration. Speaking Monday, he said the stresses that nearly brought down the U.S. financial sector are now playing out in climate. During a panel discussion at the Clinton Global Initiative's annual meeting in New York, Paulson made parallels between the 2008 financial crisis and today's climate crisis. The build-up of greenhouse gas emissions mirrors the debt excesses of 2008. And flawed U.S. government policies, encouraging the overuse of carbon-based fuels are much like the banking incentives, which encouraged borrowing to finance homes. The panel, which focused on how confronting climate change makes for good economics, was moderated by Judith Rodin of the Rockefeller Foundation and featured Henry Paulson of the Paulson Institute and the Prime Minister of Denmark, Helle Thorning-Schmidt."
http://www.forbes.com/sites/kitconews/2014/09/22/climate-change-is-single-biggest-risk-to-global-economy-paulson-at-cgi2014/
Georgia's jobless rate rises to 8.1 percent
"State labor officials say Georgia's unemployment rate has risen to 8.1 percent. The new seasonally adjusted unemployment rate for August was announced last week by the Georgia Department of Labor. The 8.1 percent rate was up from a revised 7.7 percent rate in July. It was slightly lower than the 8.2 percent rate in August of 2013. State Labor Commissioner Mark Butler said in a statement that Georgia has experienced good job growth, and called the August jobless rate "somewhat questionable." Butler said Georgia labor officials have spoken with the U.S. Department of Labor's Bureau of Labor Statistics, which compiles data to determine state unemployment rates. Butler said federal officials cited "volatility" in the monthly numbers."
http://onlineathens.com/business/2014-09-20/georgias-jobless-rate-rises-81-percent
COMMON CORE:
MISC.:
Exclusive: Lois Lerner breaks silence
"Employers won't hire her. She's been berated with epithets like "dirty Jew." Federal agents have guarded her house because of death threats. And she's spent hundreds of thousands of dollars defending herself against accusations she orchestrated a coverup in a scandal that has come to represent everything Americans hate about the IRS. Lois Lerner is toxic — and she knows it. But she refuses to recede into anonymity or beg for forgiveness for her role in the IRS tea party-targeting scandal. "I didn't do anything wrong," Lerner said in her first press interview since the scandal broke 16 months ago. "I'm proud of my career and the job I did for this country."
http://www.politico.com/story/2014/09/lois-lerner-breaks-silence-irs-scandal-111181.html#.VCAQV8ra9ok.twitter
Lois Lerner Downplays Role in IRS Controversy
http://blogs.wsj.com/washwire/2014/09/22/lois-lerner-downplays-role-in-irs-controversy/?mod=WSJBlog
Lerner speaks! (To Politico)
http://hotair.com/archives/2014/09/22/lerner-speaks-to-politico/
Lois Lerner: 'I didn't do anything wrong'
http://washingtonexaminer.com/lois-lerner-i-didnt-do-anything-wrong/article/2553759
POLITICO: LOIS LERNER IS THE REAL VICTIM OF THE IRS SCANDAL
"Lois Lerner wants a new job. She can't get one. No one will hire her. So it makes perfect sense that she would go to the leftwing Politico for aid and comfort. After all…If I were a hyper-partisan leftwing federal bureaucrat who took the Fifth after overseeing a division of the IRS that — according to the Inspector General — "used inappropriate criteria that identified for review Tea Party and other organizations applying for tax-exempt status based upon their names or policy positions instead of indications of potential political campaign intervention," Politico's the first place I'd go for a reputation whitewash and overhaul. Politico opens by letting us know that Lois Lerner is a victim: Employers won't hire her. She's been berated with epithets like "dirty Jew." Federal agents have guarded her house because of death threats. And she's spent hundreds of thousands of dollars defending herself against accusations she orchestrated a coverup in a scandal that has come to represent everything Americans hate about the IRS.
And then for another 3800 words, Politico covers an "exclusive" two-hour interview where Lerner "studiously avoided answering fundamental questions about her role in the IRS scandal[.]" Instead of pushing to get to the truth of the scandal, especially in light of round after round of evaporating IRS emails and hard drives, we learn that she baked brownies for her employees, was "never partisan," but could be a little "tone deaf."
Lerner even tears up at one point. Poor thing, still living off the taxpayer teat with a $100,000 annual pension.  It's a hard knock life for Democrats who oversee a federal agency that tied a sitting president's political enemies up in knots during an election year.
Imagine how much better our country and government would be if the media's Politicos put as much effort into pressuring the IRS to cough up those emails as they do playing Oprah for a corrupt federal bureaucrat."
http://www.breitbart.com/Big-Journalism/2014/09/22/politico-loislerner-real-victim-of-irs-scandal
Politico Found Lois Lerner. So Why Can't the U.S. Attorney in Washington?
http://dailysignal.com/2014/09/22/politico-found-lois-lerner-cant-u-s-attorney-washington/?utm_source=facebook&utm_medium=social
Lois Lerner breaks silence: I'm 'not sorry for anything I did'
http://nypost.com/2014/09/22/lois-lerner-breaks-silence-im-not-sorry-for-anything-i-did/
Timeline of IRS scandal
http://www.politico.com/story/2014/09/timeline-of-the-irs-scandal-111185.html
Issa Calls On Lois Lerner To Testify Before Congress Under Oath
"House oversight committee Chairman Darrell Issa renewed his call Monday for ex-IRS official Lois Lerner to testify before Congress, following her Politico interview in which she reasserted her innocence, and said she's "not sorry for anything." In the first media interview since the scandal broke in May of 2013, the former head of the tax-exempt unit claimed she "didn't do anything wrong," and was "never partisan."  "I'm proud of my career and the job I did for this country," the 63-year-old Lerner, who also is a lawyer, said in the roughly two-hour interview.
Which begs the obvious question: why has she twice refused to answer questions before Congress? Rep. Issa, R-Calif. made the following statement in response to the interview. "The American people deserve the opportunity to hear Lois Lerner's testimony under oath," Issa said in a statement. "If Lerner had nothing to hide and did nothing wrong in the IRS targeting scandal, she would have chosen to answer basic questions about her conduct instead of obstructing Congress' investigation. Her decision to make unsubstantiated claims to a media outlet while claiming Fifth Amendment protections from answering Congress' questions is telling." Issa also claimed that Lerner "appears to have great confidence that her allies in the Obama administration will not consider legal action."
http://www.breitbart.com/InstaBlog/2014/09/22/Issa-Calls-On-Lois-Lerner-To-Testify-Before-Congress-Under-Oath
Issa: Americans deserve to hear from Lerner under oath, not in the press
http://hotair.com/archives/2014/09/22/issa-americans-deserve-to-hear-from-lerner-under-oath-not-in-the-press/
Issa renews call for Lerner to testify after media interview
http://www.foxnews.com/politics/2014/09/22/lerner-remains-unapologetic-about-role-in-irs-scandal-in-exclusive-interview/
The Latest IRS Failure: Officials Pay Out $5.2 Billion in Fake Identity Theft Refunds
"The Government Accountability Office reported Monday that the IRS paid out an estimated $5.2 billion in refunds in 2013 — to people who weren't entitled to that money. The cash was paid out to people who claimed they were victims of identify theft, or IDT, but GAO says those were fraudulent claims. GAO did say the IRS was able to stop $24.2 billion worth of these fraudulent claims, but said it's unclear how much fraud was attempted because of "the challenges inherent in detecting IDT refund fraud."
http://www.theblaze.com/stories/2014/09/22/the-latest-irs-failure-officials-pay-out-5-2-billion-in-fake-identity-theft-refunds/
IRS paid $5.2 billion in fraudulent refunds
http://washingtonexaminer.com/irs-paid-5.2-billion-in-fraudulent-refunds/article/2553774?custom_click=rss
In Depth: Why Americans Should Be Concerned About the IRS and Political Bias
"Daily Signal's Genevieve Wood talks to Cleta Mitchell, a lawyer representing many of the groups targeted by the IRS, and Hans von Spakovsky, a senior legal fellow at The Heritage Foundation, about the IRS and Justice Department's stonewalling — and what can be done."
http://dailysignal.com/2014/09/22/depth-americans-concerned-irs-political-bias/?utm_source=facebook&utm_medium=social
Climate protesters to 'flood' Wall Street on Monday
"Hundreds of environmental activists plan to "flood" Wall Street on Monday to protest the role Big Business plays in climate change. The #FloodWallStreet campaign is part of a series of demonstrations taking place this week as world leaders gather in New York for a climate change summit on Tuesday at the United Nations. The goal is to highlight "a financial system that's perpetuating the climate crisis," said Bessie Schwarz, a spokeswoman for the group behind the #FloodWallStreet campaign. Thousands of protesters took to the streets Sunday in New York as part of the People's Climate March, which organizers said was the largest climate change demonstration ever. "One day after the biggest climate march ever, we plan to take this energy down to Wall Street," said Schwarz, who was reached while taking part in Sunday's protest.
Opinion: No one cares about climate change. Really?"
http://money.cnn.com/2014/09/21/news/economy/wall-street-climate-protest/
About 100 climate protesters arrested in march on Wall Street
http://www.reuters.com/article/2014/09/23/us-usa-climatechange-wallstreet-idUSKCN0HH17220140923
Climate change skeptics call out marchers' 'hypocrisies'
"Manhattan's flood of green protesters had climate-change skeptics seeing red Sunday.
"Their love for the Earth is so real, they couldn't even use a trash can," tweeted a disgusted @chelsea_elisa, along with a photo of an overflowing trash can in Manhattan, after tens of thousands of marchers invaded the city on fleets of smog-producing buses. David Kreutzer, a research fellow at the conservative think tank Heritage Foundation, shared a similar photo of the marchers' refuse trashing the city's streets. "Somehow this doesn't seem too green 2me," Kreutzer tweeted. He and other critics of the People's Climate March called the protesters hypocrites for wasting paper and burning fossil fuel in getting to the big event. "The hypocrisy varies from person to person," economist Kreutzer, 61, told The Post. "The ones that fly in on private jets are the most hypocritical." He was referring to celebrity A-listers who joined Sunday's march. Stars such as Leo DiCaprio and Mark Ruffalo, an outspoken opponent of fracking, paraded through Midtown with people from around the country."
http://nypost.com/2014/09/22/climate-change-skeptics-call-out-marchers-hypocrisies/
Climate change skeptics call out marchers' 'hypocrisies'
http://www.foxnews.com/science/2014/09/22/climate-change-skeptics-call-out-marchers-hypocrisies/
Dodd-Frank Will Cripple American Energy
The two recent federal court decisions on Obamacare subsidies — one for, one against — prompted fevered reactions and discussion. By contrast, two recent rulings against the Dodd-Frank Wall Street Reform and Consumer Protection Act — which is about the same length as Obamacare (around 2,600 pages) and which was rammed through the same Democrat-controlled Congress — attracted much less notice. Why? It may have something to do with the particular provisions involved. Dodd-Frank's Section 1502, for example, does not contain much of the terminology one would expect in a "Wall Street reform" bill. There is no mention of banking, lending, or financial fraud. Instead, one finds references to things such as "minerals necessary to the functionality or production of a product manufactured." Minerals, manufacturing, "functionality" — in a banking bill? At least in Obamacare, no one has found any hidden provisions on foreign policy, international trade, or energy policy. In the more than four years since Dodd-Frank became law, Fannie Mae and Freddie Mac — significant players if not the largest culprits in the mortgage crisis — are bigger than ever. The law did not lay a hand on them. And Dodd-Frank didn't curb the power of too-big-to-fail banks. In fact, the law's designation of "systemically important financial institutions" enshrines too-big-to-fail by telling creditors which financial firms the government will spare from a normal bankruptcy. But some parts of Dodd-Frank simply have no relationship to financial stability. As Mercatus Center scholars Hester Peirce and James Broughel explain in their recent book on Dodd-Frank, the law's "miscellaneous provisions" in Title XV offer "a clear example of how a statute invoked as the answer to the financial crisis is, in reality, an odd conglomeration of responses to issues, many of which had nothing to do with the financial crisis." Section 1502, championed by celebrities such as Ashley Judd and Ben Affleck, requires all types of publicly traded firms to disclose their use of five "conflict minerals" — including gold, tin, and tungsten — sourced from war-torn regions of the Congo. Similarly irrelevant to finance is Section 1504, added at the behest of rock-star-turned-activist Bono. With the stated aim of combating the use of "dirty money" by U.S. energy companies, it requires firms developing oil, gas, or minerals to disclose payments they make to foreign governments to further their development activities."
http://www.nationalreview.com/energy-week/388546/dodd-frank-will-cripple-american-energy-john-berlau
Obama lauds Secret Service despite string of security breaches
http://www.cbsnews.com/videos/obama-lauds-secret-service-despite-string-of-security-breaches/
The 11 Worst White House Security Breaches of All Time
http://abcnews.go.com/Politics/worst-white-house-security-breaches-time/story?id=25679171
Ad portrays Obama as bad boyfriend
"A new Republican ad aimed at women voters portrays President Obama as a bad boyfriend. The 60-second spot by Americans for Shared Prosperity features a woman saying she "fell in love" with President Obama in 2008. "By 2012," she says, "our relationship was in trouble. But I stuck with him because he promised he'd get better." She then criticizes Obama for National Security Agency programs that spied on Americans, overseas problems, federal spending and Obamacare, saying he thinks the only thing she cares about is "free birth control." The ad is airing side-by-side with another 30-second one aimed at women, John Jordan, head of the group, told Politico. The Republican Party has been working hard to win over women voters this year, with one internal report showing that only married women without a college degree prefer the GOP."
http://washingtonexaminer.com/ad-portrays-obama-as-bad-boyfriend/article/2553761?custom_click=rss
Obama readies vetoes as Republicans eye the Senate
"If Republicans take control of the Senate as expected in November, President Obama may need to stock up on ink for his veto pen. The emboldened new Senate Republican majority will likely pass a flurry of bills aimed at dismantling Obama's signature healthcare law, environmental regulations aimed at climate change, and executive orders on subjects both big and small. Obama, who has wielded his veto pen just twice since entering the Oval Office, would find himself in a vastly changed political landscape. Among other things, Republicans would force the president to either veto or compromise on rolling back parts of Obamacare, approving the Keystone XL pipeline and blocking Environmental Protection Agency rules. They will push for cuts to programs Obama likes while also putting forward their own ideas on things like school vouchers, jobs and tax policy. Senior Republicans are openly talking about attaching riders to appropriations bills, which would force the president to veto crucial legislation altogether or swallow GOP provisions unpopular with his progressive base. "I'm looking forward to our first budget battle," said Rep. Bill Cassidy, R-La., who is attempting to unseat Democratic Louisiana Sen. Mary Landrieu in one of the nation's most competitive Senate races. "We can put on riders to basically say the EPA shall not use money to restrict the growth of jobs," he told the Washington Examiner. "The president can veto the whole thing or say, 'Hmm, the EPA is destroying jobs.' " Obama has never had to deal with an entirely Republican Congress, and such a development would ensure that he no longer employs the hands-off approach to legislative dealings that characterized his first six years in office. Still, conservatives see clear pitfalls for their party if they finally take control of both chambers of Congress, fearing it would lead the party into a political trap ahead of the 2016 presidential election. "Here's the good news if you're a Republican: Republicans are likely to win the Senate. The bad news: Republicans are likely to win the Senate," said GOP strategist Patrick Griffin. "If we misbehave, it will be very difficult to win a national election in 2016," Griffin added. "The Republican agenda needs to be thoughtful, calculated and non-offensive to a large slice of America." For GOP leaders, the immediate challenge is determining which bills to send to Obama's desk. There's a fundamental difference in how Republicans will legislate, as they can no longer craft bills of purely symbolic importance, destined for a quick death in the upper chamber. In other words, gone would be the days of trying to repeal Obamacare root and branch, an obvious nonstarter with Obama. Instead, Republicans could focus on trying to gut individual provisions of the law, such as the medical device tax, the employer mandate and so-called risk corridors that conservatives consider a bailout for the insurance industry."
http://washingtonexaminer.com/obama-readies-vetoes-as-republicans-eye-the-senate/article/2553578?utm_campaign=Washington%20Examiner:%20Politics%20Today&utm_source=Washington%20Examiner:%20Politics%20Today%20-%2009/22/14&utm_medium=email
Goodell & Barra: Students of the Obama Era of American Leadership
http://www.nationalreview.com/campaign-spot/388551/goodell-barra-students-obama-era-american-leadership-jim-geraghty
JOHN SUNUNU: COUNTRY CAN NOT STAND A SECOND DISCIPLE OF ALINSKY AS PRESIDENT
http://www.breitbart.com/Breitbart-TV/2014/09/22/John-Sununu-This-Country-Can-Not-Stand-A-Second-Disciple-of-Alinsky-As-President
Thom Tillis's Television Ads: Folksy, but Are They Tough Enough?
http://www.nationalreview.com/campaign-spot/388599/thom-tilliss-television-ads-folksy-are-they-tough-enough-jim-geraghty
Ben Carson On Running For President: "The Likelihood Is Strong"
http://www.realclearpolitics.com/video/2014/09/22/ben_carson_on_running_for_president_the_likelihood_is_strong.html
Biden: "A Lot Of Good People In The Tea Party" But "Their Ends Are Met Best When Nothing Happens"
http://www.realclearpolitics.com/video/2014/09/22/biden_lot_of_good_people_in_the_tea_party_but_their_ends_are_met_best_when_nothing_happens.html
Dem Rep: 40 American ISIL Fighters Have Already Returned to the United States
These individuals under surveillance, 'being tracked' by the FBI
http://freebeacon.com/national-security/dem-rep-40-american-isil-fighters-have-already-returned-to-the-united-states/
New ISIS Recording Urges Muslims to Kill Civilians in US-Led Coalition Countries
"A 42-minute audio recording by an ISIS spokesman was released on social media Sunday, in which the group calls on Muslims to kill civilians in countries that belong to the anti-ISIS, U.S.-led coalition. "If you can kill a disbelieving American or European, especially the spiteful and filthy French, or an Australian, or a Canadian or any other disbeliever, then rely upon Allah, and kill him in any manner or way however it may be," an ISIS spokesman says. This latest threat comes as the Islamic State group posts new pictures of some of its British recruits, and President Obama heads to the UN to seek an international effort to stop such ISIS fighters from traveling unimpeded to spread their war of terror. But U.S. Ambassador to the United Nations Samantha Power Sunday told George Stephanopoulos on "This Week," stopping the threat from ISIS and its fighters won't happen anytime soon. "We think again the strategy can succeed, and most importantly that we have the greatest military in the world, they believe that," Power said. "I think the president has said it will be over several years." U.S. and British authorities this morning are also bracing for word on the fate of ISIS hostage Alan Henning. The White House declined to comment on the new recording today."
http://abcnews.go.com/Blotter/isis-recording-urges-muslims-kill-civilians-us-led/story?id=25669372
Feinstein: Congress must debate military force against Islamic State
http://washingtonexaminer.com/feinstein-congress-must-debate-military-force-against-islamic-state/article/2553743
Missing Afghan soldiers found at Canadian border near Niagara Falls
"Three Afghan National Army soldiers who vanished from a Cape Cod military base where they had been taking part in a training exercise have been found at the Canadian border near Niagara Falls, a senior Pentagon official told Fox News. The men were reported missing by the Massachusetts National Guard Saturday night at Joint Base Cape Cod. A statement identified the soldiers as Maj. Jan Mohammad Arash, 48, Capt. Mohammad Nasir Askarzada, 18, and Capt. Noorullah Aminyar, 20. "They have been found," the source said. The men were found near Rainbow Bridge, which spans New York and Ontario, but no other details were immediately available. A federal source told MyFoxBoston.com the men were caught at the border on Monday. Earlier, Pentagon officials who spoke to Fox News said they did not feel that the missing soldiers posed a public threat. U.S. military officials told The Associated Press that the men arrived at Camp Edwards on Sept. 11. They were last seen during a day off at the Cape Cod Mall in Hyannis. Massachusetts National Guard spokesman Lt. Col. James Sahady told the Cape Cod Times that the men "had the freedom to come and go." "If they were off-duty, they could go to McDonald's or the mall," he said. Base and exercise officials were working with local and state authorities to locate the soldiers, who were taking part in a U.S. Central Command Regional Cooperation exercise. The exercises have been held annually since 2004 to promote cooperation and interoperability among forces, build functional capacity, practice peacekeeping operations and enhance readiness. Col. George Harrington, battle group commander for the exercise, told the Cape Cod Times that the day the soldiers disappeared was a chance for participants to visit Cape Cod beaches and be treated to a traditional lobster boil back on the base. This year's exercise, which involves more than 200 participants from six nations, including the U.S., wraps up on Wednesday. There are about a dozen Afghan soldiers still taking part in the exercise. A Cape Cod Times reporter who attended a training exercise on Friday observed that none of the soldiers involved were carrying weapons. This year is the first time the exercise has taken place on U.S. soil since 2006, the Cape Cod Times reported. The events are usually held in South Asia. "This is a valuable opportunity for the Massachusetts National Guard and is personally rewarding," Harrington told the newspaper."
http://www.foxnews.com/us/2014/09/22/three-afghan-soldiers-reported-missing-from-cape-cod-base/
U.S. begins airstrikes against ISIS in Syria
http://www.cbsnews.com/news/u-s-launches-first-airstrikes-against-isis-in-syria/
HUME: OBAMA ISIS EFFORT NOT DESIGNED TO SUCCEED, BUT 'FAIL SLOWLY'
http://www.breitbart.com/Breitbart-TV/2014/09/22/Hume-Obama-ISIS-Effort-Not-Designed-to-Succeed-But-Fail-Slowly