News Briefing for Tuesday, September 16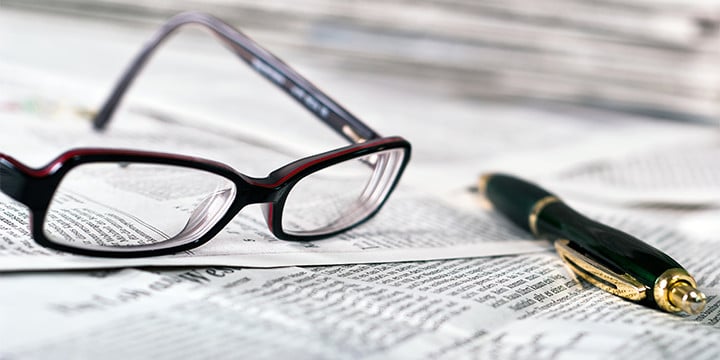 Below are some of the news stories that we are reading today.
---
HEALTHCARE:

'Obamacare Has Destroyed My Family'
"If you like your plan, you can keep your plan. Until your plan is mandated out of existence, which is exactly what happened to Pattie Curran, a North Carolina mother of three. Pattie says that she has witnessed her family's health insurance coverage slip away with the implementation of the mandates of the "Affordable" Care Act. Two of Pattie's sons were born with a rare bone marrow dysfunction syndrome combined with a secondary mitochondrial disease, which require continuous specialists visits, treatments, and pricey medications. Pattie's family has been covered by a private health insurance plan provided by her husband's employer of 9 years, a plan which Pattie says her family considered to be affordable prior to Obamacare and under which they were never denied coverage of a single medical claim. Pattie recently sat down with me for an on-camera interview in which she describes the first indication of major changes to her family's healthcare costs. One medication, required to protect her son's kidneys from damage, suddenly more than doubled in price from a $131.75 co-pay for a 3-month supply, a price Pattie says remained the same from 2005-2010, to $281.47 in 2011. Pattie further relates feeling "shocked and horrified" as her family continued to see increases in the price of the prescription, reaching its present day out-of-pocket cost of $708.00 for a 3-month supply. She asks, reasonably, "How is that affordable when, before Obamacare, no paperwork, $131.00 for a 3-month supply and now it's $708.00?" After 2011, the Currans experienced further increases in their premiums, deductibles, and medication co-pays. The situation has created a heavy financial burden for their family, forcing them to open several lines of credit in order to obtain their medications. Despite paying cash for their out-of-pocket expenses whenever possible, Pattie says that her family went from having zero credit card debt to over $60,000.00 in just a few years, all of it medically related. Pattie indicates that her husband's employer has been forced to seek further cuts to the company's health care package in order to offset the expenses of the Obamacare mandates. Prior to their 2014 open enrollment Pattie received a notice stating that, due to the additional mandates going into effect for 2014, the company's healthcare costs were expected to increase by $7.4 million above the $64 million paid by the company in 2013. She has now learned that her children's life-saving compounded medications will be dropped from coverage altogether this month."
http://dailycaller.com/2014/09/15/obamacare-has-destroyed-my-family/
Businesses reported cutting jobs due to ObamaCare
http://www.foxnews.com/politics/2014/09/15/businesses-reported-cutting-jobs-due-to-obamacare/
CBO: Cost of Obamacare Subsidy Will Increase 8-Fold in 10 Years
"The cost of the Obamacare subsidy that the U.S. Treasury will pay on behalf of people who earn under 400 percent of the federal poverty level and who buy a government-approved health-care plan on a government-run health-insurance exchange will increase by approximately 8-fold in its first ten years of operation, according to the latest budget estimate from the Congressional Budget Office. Medicaid spending will double in the first ten years of full implementation of Obamacare, according to the CBO estimates… Under the ACA, the exchanges began enrolling people in federally subsidized health-insurance plans and in Medicaid this year. In fiscal 2013, the year before the health insurance exchanges opened, the federal government spent $265 billion on Medicaid, according to CBO. This year, fiscal 2014, the first year that the exchanges will be in operation, the federal government will spend $305 billion on Medicaid. By 2023, the tenth year that the Obamacare exchanges will be in operation, Medicaid will cost the federal government $539 billion—more than double the $265 billion it cost in 2013. By 2024, the last year in the CBO estimates, Medicaid spending will climb to $570 billion. In fiscal 2014, the first year of the Obamacare exchanges, the federal government will spend $17 billion on subsidies for people who buy their insurance there. By 2023, the tenth year of the exchanges, the federal government will be spending $134 billion on subsidies for people buying their insurance there. The $134 billion that the federal government will dole out in Obamacare subsidies in fiscal 2014 is 7.9 times as much at the $17 billion it will dole out this fiscal year. In 2024, the last year in the CBO estimates, the Obamacare subsidies will increase to $137 billion."
http://cnsnews.com/news/article/terence-p-jeffrey/cbo-cost-obamacare-subsidy-will-increase-8-fold-10-years
Study: Pre-Obamacare Health Insurance Was Better Quality Than Exchange Plans
"Individual health insurance policies were of higher quality in 2013, before Obamacare regulations hit, than the offerings on health-care exchanges this year, according to a study released Monday. The National Center for Public Policy Research examined the health insurance plans available before the health care law took effect in ten major cities and found that for 27 year-olds and 57 year-old couples, the individual market used to provide more comprehensive coverage than the exchanges. As is typically the case with Obamacare, young adults were the hardest hit. Last year, there was an average of 33 health insurance plans in each area studied that offered not only lower premiums than the least expensive Obamacare plans currently available, but also lower or equal deductibles and out-of-pocket costs. Older adults have a similar experience. There's an average of 10 policies per area that had lower premiums and deductibles last year, compared to the cheapest exchange offerings this year. Cost isn't the only factor, either. The study found that Obamacare exchanges are populated by more restrictive types of health insurance — significantly more so than the individual market was in 2013.  Health maintenance organizations (HMOs) are generally the most restrictive type of provider network, where the insurance company doesn't cover out-of-network providers at all, according to the study. Preferred provider organizations (PPOs), usually cover out-of-network providers, but require patients to pay higher cost-sharing for it, giving patients the widest range of options to choose their doctors. While Obamacare exchanges have already become infamous for offering significantly narrower networks than are common in the individual and employer-based health insurance markets, the exchanges in these areas also have a higher proportion of more restrictive HMO plans, which don't pay for any care outside the already-shrunken network. Obamacare exchanges had an average of 16 more HMO plans for both age groups. The 2013 private individual market boasted 32 more less-restrictive PPO plans for 27 year-olds compared to Obamacare exchanges, and 25 more plans on average for 57 year-olds."
http://dailycaller.com/2014/09/15/study-pre-obamacare-health-insurance-was-better-quality-than-exchange-plans/
Limiting Choice to Control Health Spending: A Caution
http://www.nytimes.com/2014/09/16/upshot/limiting-choice-to-control-health-spending-a-caution.html?partner=rss&emc=rss&abt=0002&abg=1
115,000 people set to lose Obamacare
"The Obama administration announced Monday that 115,000 people are scheduled to lose their Obamacare coverage at the end of the month because officials could not verify their citizenship or immigration status. "To date, 115,000 individuals with citizenship and immigration data matching issues have not responded to our numerous contacts and will be receiving notices saying their last day of federal marketplace coverage is Sept 30. Those who submit information that confirms their eligibility after the deadline may be eligible for a special enrollment period to enroll in coverage," said the Centers for Medicare and Medicaid Services. "If they have not sent us their documentation, we ask them to do so," added CMS Principal Deputy Administrator Andy Slavitt in a briefing with reporters. "If people are willing to pay their premiums, and they're eligible for coverage, they'll continue to get coverage." In late May, the Obama administration reported issues verifying citizenship or immigration data for nearly 1 million people. Senior administration officials said that 88 percent of those cases are now "closed or in progress."
http://washingtonexaminer.com/115000-people-set-to-lose-obamacare/article/2553414?custom_click=rss
Obama Admin Is Kicking 115K Off Obamacare Plans
http://dailycaller.com/2014/09/15/obama-admin-is-kicking-115k-off-obamacare-plans/
Feds give immigrants more time on health care
"About 115,000 of 966,000 people who bought plans on HealthCare.gov and owed more information about their immigration status have unresolved issues, Andy Slavitt, principal deputy administrator at the Centers for Medicare and Medicaid Services, said. These people were given a deadline of Sept. 5 to submit information — they now have until Sept. 30 to provide proof of their citizenship, or they will lose coverage. After that date, those people can reapply if they can prove citizenship even though the open enrollment period is closed. The other 851,000 people either have had their cases resolved, or the cases are in the process of being resolved. Slavitt would not comment on how the resolved cases were decided. "The good news is they have been able to resolve one way or another most of the problem applications where federal databases could not verify income or legal status," says health care consultant Kip Piper, a former state and federal Medicare official. "Bad news is the CMS data remain opaque, raising more questions than answers on how the effort to resolve cases will impact those individuals and families." Still unknown: How many people have lost their subsidized coverage or will have to pay back money to the Internal Revenue Service. CMS says it is waiting to hear back from 279,000 people who need to provide more documentation about their income so it's clear federal subsidies were warranted. These people must submit outstanding documents by Sept. 30. Those who shouldn't have gotten the subsidies will face tax liability, Slavitt says. Ronnell Nolan, CEO of the trade group Health Agents of America, says she thinks it would be "political suicide" for the government to cancel the insurance of people with immigration issues. Besides, she says, this was supposed to be taken care of. "During the initial enrollment process, citizenship was supposed to be verified during the identify proofing, and income was always supposed to be verified at tax time," Nolan says. "I continue to question the reason the marketplace has spent so much time and money doing something that was supposedly already done." Slavitt said the Affordable Care Act is "working for millions of Americans," but he acknowledged, "As we look to the future, we recognize that we still have work to do."
http://www.usatoday.com/story/news/nation/2014/09/15/cms-affordable-care-act-announcement/15679611/
Obamacare tax credits at risk for some
"Thousands of consumers risk losing financial aid for health care premiums under President Obama's law unless they clear up lingering questions about their incomes, administration officials said Monday. At least 279,000 households have reported incomes that don't match what the government has on record, Health and Human Services (HHS) officials said. If they don't square up the discrepancy by Sept. 30, their premiums will be adjusted up or down in November. Those consumers would still have a policy, but many risk seeing their financial subsidies slashed. Some may no longer be eligible for any help with their premiums. It's also conceivable that some could actually be entitled to a bigger tax credit that would lower what they pay. Andy Slavitt, a senior official overseeing the HealthCare.gov website, said the government has no way of knowing at this point Nearly 9 in 10 people – 85 percent – of the 8 million who got coverage under Obamacare have gotten financial aid, which is keyed to income, household size and other factors. Without it, the coverage would be unaffordable for many. The government says the average consumer is paying $82 a month on a premium of $346. That works out to an average monthly subsidy of $264. Separately, Slavitt said that at least 115,000 people who could not prove they were citizens or legal U.S. residents will lose coverage on Sept. 30."
http://www.cbsnews.com/news/obamacare-tax-credits-at-risk-for-some/
Docs: Obama Admin Knew HealthCare.gov Was Vulnerable To Malicioius Attacks And Launched Anyway
"Top Obama administration officials knew just how vulnerable HealthCare.gov was to malicious security breaches when it launched, leaving data at risk to hackers that have already breached the website at least once. According to documents obtained by government oversight nonprofit Judicial Watch, Centers for Medicare and Medicaid Services (CMS) officials knew about the depth of HealthCare.gov's security problems but didn't stop to fix them before the launch, as many reports have previously indicated. But while it tried to fix security problems after the website was operating, it was still focusing on the political ramifications of a successful attack on the website as much as the vulnerability of customers' private information. In its months-late Security Control Assessment, CMS had security contractor MITRE gauge security vulnerabilities not only by the damage to customer privacy, but by the political problems a flub would spark. The "high" risk rating warns that "significant political" damage is likely to result from a security breach; the moderate risk rating concerns itself with "public embarrassment" to CMS if vulnerabilities allow the confidentiality and integrity of HealthCare.gov data. CMS opened HealthCare.gov without a complete assessment because the administration was running behind and refused to delay Obamacare's launch. The security assessment wasn't completed until December, when HealthCare.gov had launched and been (kind of) operating for almost three months. Turns out while MITRE was trying to ensure that private data already being traded in the system was secure, it was also gauging what political embarrassment a hack would cause the Obama administration. The administration knew the threat of hackers inserting malicious code into the website was severe, just weeks before HealthCare.gov went live. Top information technology official Tony Trenkle warned of an attack involving malicious macros in a memo from September 2013, less than one month before HealthCare.gov's launch. The configuration of the website's system allowed code to execute automatically, according to Trenkle's findings. With that set-up, "the threat and risk potential is limitless," Trenkle wrote. He recommended developing a method to scan uploaded documents for malicious inserts — but didn't expect CMS officials to get it up and running until May 31, 2014 — almost eight months after the website began operating and customer information was put at risk. A whole list of security flaws were discovered in the month before HealthCare.gov launched. The list undercut "the confidentiality, integrity and availability of data," according to another September 2013 memo. Not only were individual security measures ineffective, but the system that CMS uses to keep track of security flaws so they can be fixed was also ineffective. That oversight wasn't slated to be finished until Feb. 7, 2014 — over fourth months after launch. Trenkle gave the okay to proceed with opening HealthCare.gov anyway."
http://dailycaller.com/2014/09/15/docs-obama-admin-knew-healthcare-gov-was-vulnerable-to-malicioius-attacks-and-launched-anyway/
California's ObamaCare Fight
http://online.wsj.com/articles/political-diary-californias-obamacare-fight-1410807906
SAN FRANCISCO CHRONICLE REJECTS PROP. 45
"The San Francisco Chronicle has urged readers to vote no on proposition 45, an attempt to let state regulators have control over insurance prices. Under current California law, the state insurance commissioner can deem health insurance rate increases to be excessive, but cannot veto the rates. Prop. 45 would change that, giving the commissioner the power to intervene if an increase in rates was judged to be excessive. In an editorial published Sunday, the Chronicle sided with opponents of Prop. 45, arguing the measure would "seriously undermine" changes to the insurance industry mandated by Obamacare. The paper argues that intervention by the commissioner after rates are set but before the open enrollment period could create chaos:
Unlike auto insurance, health care premiums are set once a year, under tight timelines for the open enrollment period. Last-minute rate interventions would inject chaos and uncertainty into an already precarious process of balancing its "triple aims" of cost, quality and health outcomes.
The Chronicle also notes that the group pushing Prop. 45, Consumer Watchdog, has made millions off a similar approach to auto insurance in the state. The paper insinuates, ironically, that the profit motive might be motivating the current push for price controls on health plans.
In July, California Insurance Commissioner Dave Jones sought to promote passage of Prop. 45 by highlighting the jump in insurance rates (22% to 88%) in Obamacare's first year. As the insurance industry pointed out in response, those increases were an intentional part of the design of Obamacare. They are the mechanism to balance out the cost of covering those who are older and less healthy."
http://www.breitbart.com/Breitbart-California/2014/09/15/San-Francisco-Chronicle-Rejects-Prop-45
GAO: Obamacare abortion rules widely ignored
"There are widespread instances of Obamacare insurance plans violating the rigid rules surrounding whether customers can use federal health care subsidies on insurance policies that cover abortion procedures, according to a Government Accountability Office investigation.
The report, commissioned by House Republican leadership and obtained by POLITICO on Monday night, found that 15 insurers in a sample of 18 are selling Obamacare plans that do not segregate funds to cover abortion (except in cases of rape, incest or the mother's life) from their Obamacare subsidies. The Affordable Care Act requires that insurers collect separate payments from customers for abortion coverage so that taxpayer money in the form of subsidies do not cover abortions. Adoption of the complex payment scheme — which essentially requires customers to send two separate payments to their insurers — was pivotal to getting the health law through Congress. Anti-abortion Democrats brokered the arrangement shortly before the law passed, threatening to vote against it without the restrictive language. The report's release is likely to elicit new election-year attacks on congressional Democrats from anti-abortion groups and Republicans who warned that Obamacare would allow for taxpayer subsidized abortions. Among a sample of 18 insurers, "all but three issuers indicated that the [abortion coverage] benefit is not subject to any restrictions, limitations, or exclusions," the GAO wrote in its report. The vast majority of people who bought coverage on the exchanges did so with subsidies. According to government figures, 87 percent of the 5.4 million people who bought a plan on HealthCare.gov in the last enrollment period did so with at least some subsidy.
There is no data provided on how many plans have paid for abortions so far. The GAO report found that in Connecticut, Hawaii, New Jersey, Rhode Island and Vermont, all insurance plans offered on the exchanges cover abortions above and beyond the exceptions for rape, incest and the mother's life. The health law required the Office of Personnel Management to ensure there was at least one insurance policy in each state that did not cover abortion except in the restricted circumstances. The Obama administration, in a response to a draft copy of the report, defended its actions. The Centers for Medicare and Medicaid Services said that it regularly communicated the technical details of abortion coverage to health insurance companies. The Department of Health and Human Services said it would respond to the findings by issuing additional clarifying language."
http://www.politico.com/story/2014/09/gao-report-obamacare-abortion-rules-ignored-110990.html
GAO: Obamacare Exchanges Funnel Taxpayer Dollars To Plans That Cover Abortion
http://dailycaller.com/2014/09/15/gao-obamacare-exchanges-funnel-taxpayer-dollars-to-plans-that-cover-abortion/
Insurance providers widely ignoring ObamaCare abortion provision, watchdog report says
http://www.foxnews.com/politics/2014/09/15/obamacare-abortions-taxpayer-funds/?utm_source=feedburner&utm_medium=feed&utm_campaign=Feed:%20foxnews/politics%20(Internal%20-%20Politics%20-%20Text)
Obamacare's Abortion Shell Game
Good luck trying to figure out whether plans cover abortion and how they pay for it.
http://www.nationalreview.com/article/387993/obamacares-abortion-shell-game-arina-o-grossu
'Conflicting or Inaccurate,' Obamacare Abortion Coverage Needs Transparency
http://cnsnews.com/commentary/arina-grossu/conflicting-or-inaccurate-obamacare-abortion-coverage-needs-transparency
A GOP Senate could take on Obamacare — but not repeal it
"A Republican-controlled Senate cannot repeal Obamacare, no matter how fervently GOP candidates pledge to do so on the campaign trail this fall. But if they do win the majority, Senate Republicans could inflict deep and lasting damage to the president's signature law. Republicans are quick to say they are not yet measuring the proverbial drapes. But they are taking the political measurements of repealing large parts of the health law, considering which pieces could be repealed with Democratic support, and how to leverage the annual appropriations and budget process to eliminate funding or large pieces of the law."
http://www.politico.com/story/2014/09/2014-elections-gop-senate-obamacare-110936.html
Getting There
How to transition from Obamacare to real health care reform
http://www.weeklystandard.com/articles/getting-there_804816.html#
Tally of Uninsured Fell by 3.8 Million in Early 2014
Figures for First Three Months of Year Smaller Than Expected, Don't Reflect Late Surge in Sign-Ups
http://online.wsj.com/articles/tally-of-uninsured-fell-by-3-8-million-in-early-2014-1410840199
---
IMMIGRATION:

EXCLUSIVE: FEDS FIND ANTI-ISRAEL AND PRO-PALESTINE 9/11 MESSAGE TO AMERICA ON BORDER FENCE
"On September 11, 2014, individuals or a group in Mexico hung a message to America over the U.S.-Mexico border wall condemning American support for Israel and declaring support for Palestine. U.S. federal agents discovered the banner draped over the primary border fence in Arizona's Yuma Sector in a restricted area that could only have been reached from Mexico. The message also contained an image described by authorities as an anarchist symbol. The incident was kept secret from the American public by federal authorities. Breitbart Texas exclusively obtained the leaked incident report from federal agents on the condition their identities remain private. The leaked incident report reveals that U.S. Border Patrol agents discovered the banner in the early hours of September 12, 2014, indicating that the banner had been draped over the border wall late in the night on September 11th. One federal agent involved in leaking the incident report to Breitbart Texas expressed concern over the symbolic timing of the message and said, "Everyone has been discussing whether cartels would work with ISIS or other terror groups, but this indicates that political groups in Mexico's border region may be more of a concern in terms of working with terrorists to make a political statement in America." Breitbart Texas recently published a leaked intelligence report from the Texas Department of Public Safety that was distributed to federal agencies and indicated that ISIS members or supporters were known to be discussing the potential use of the porous U.S.-Mexico border as a means of secretly entering the United States. In the immediate aftermath of that report, experts and pundits erupted into disagreements about whether ISIS would take advantage of the open U.S.-Mexico border instead of utilizing air travel and whether Mexican cartels would actually risk shutting down valuable illicit trade routes by working with Middle Eastern terrorists. The potential for radical and extremist Mexican-based anti-Israel or anti-U.S. political groups to either work with ISIS or engage in extremism was not part of the public discourse."
http://www.breitbart.com/Breitbart-Texas/2014/09/15/Exclusive-Feds-Find-Anti-Israel-And-Pro-Palestine-911-Message-to-America-On-Border-Fence
Texas Sheriff: Reports Warn Of ISIS Terrorist Cells Coming Across The Border
"Midland County Sheriff Gary Painter said that law enforcement agencies along the "wide open" border have received alerts to be on the lookout for terrorists from the Islamic State of Iraq and Syria crossing into the United States. Painter, who said he has worked along the border for "about eight years," stated that alerts have been issued to border law enforcement to be on the lookout for suspicious terrorist activity, specifically involving ISIS cells being smuggled into the United States. "I received an intelligence report that said that there was ISIS cells that were active in the Juarez area, which is the northern part of the Chihuahua state, and that they were moving around over there, that there was some activity…" Painter told Fox News. The report asked "for the sheriffs along the border to be on the alert, for all law enforcement to be on the alert, and to be on the lookout for these people maybe trying to come across."
http://houston.cbslocal.com/2014/09/15/texas-sheriff-reports-warn-of-isis-terrorist-cells-coming-across-the-border/
U.S. Pushes Back Against Warnings That ISIS Plans to Enter From Mexico
"Militants for the Islamic State in Iraq and Syria have traveled to Mexico and are just miles from the United States. They plan to cross over the porous border and will "imminently" launch car bomb attacks. And the threat is so real that federal law enforcement officers have been placed at a heightened state of alert, and an American military base near the border has increased its security. As the Obama administration and the American public have focused their attention on ISIS in recent weeks, conservative groups and leading Republicans have issued stark warnings like those that ISIS and other extremists from Syria are planning to enter the country illegally from Mexico. But the Homeland Security Department, the F.B.I. and lawmakers who represent areas near the border say there is no truth to the warnings. "There is no credible intelligence to suggest that there is an active plot by ISIL to attempt to cross the southern border," Homeland Security officials said in a written statement, using an alternative acronym for the group. Democrats say opponents of President Obama are simply playing on concerns about terrorism as part of their attempt to portray Mr. Obama as having failed to secure the border against illegal immigration. "There's a longstanding history in this country of projecting whatever fears we have onto the border," said Representative Beto O'Rourke, Democrat of Texas, who represents El Paso and other areas near the border. "In the absence of understanding the border, they insert their fears. Before it was Iran and Al Qaeda. Now it's ISIS. They just reach the conclusion that invasion is imminent, and it never is." At a congressional hearing last week, Representative Jeff Duncan, Republican of South Carolina, pushed back strongly against the testimony of Homeland Security Department officials and Mr. O'Rourke, saying they were ignoring a gathering threat. "Wake up, America," Mr. Duncan said before storming out of the hearing. "With a porous southern border, we have no idea who's in our country." But counterterrorism officials say they are far more concerned that an ISIS militant will enter the United States the same way millions of people do each year: legally, on a commercial flight. Their efforts have focused on the more than 2,000 Europeans and 100 Americans who have traveled to Syria to fight alongside extremist groups, nearly all of them crossing over its unprotected borders. Without markings in their passports to show that they traveled to Syria, American border authorities have few ways of determining where they were and stopping them from entering the country. Warnings about the possibility of terrorists entering the United States from Mexico have been sounded in the past. During the 2012 presidential campaign both Rick Perry and Mitt Romney, the Republican nominee, said Islamic extremists working with countries in Latin America, including Mexico, posed a significant threat to the United States. "We know that Hamas and Hezbollah are working in Mexico, as well as Iran, with their ploy to come into the United States," Mr. Perry, the governor of Texas, said at a Republican debate in 2011. "So the idea that we need to have border security with the United States and Mexico is paramount to the entire Western Hemisphere."
http://www.nytimes.com/2014/09/16/us/us-pushes-back-against-warnings-that-isis-plans-to-enter-from-mexico.html?_r=0
OBAMA REAFFIRMS COMMITMENT TO EXECUTIVE AMNESTY IN NATIONAL HISPANIC HERITAGE MONTH PROCLAMATION
"President Barack Obama reiterated his commitment to taking executive action on immigration in his National Hispanic Heritage Month proclamation. In keeping with previous years, Obama declared Monday, Sept. 15 through Wednesday, Oct. 15 National Hispanic Heritage Month, saying this month's theme is "Hispanics: A legacy of history, a present of action, and a future of success," stressing that his administration is "committed to supporting and fighting for policies that help Hispanics succeed." Obama pointed to the importance of immigration reform and — despite his recent decision to delay taking executive action on immigration reform until after the midterm elections — said he remains focused on unilateral fixes to the system.
"Reforming our immigration system remains crucial for our economic future," he wrote in his Friday proclamation. "That is why I continue to call on the Congress to enact comprehensive immigration reform, and why I am determined to address our broken immigration system through executive action in a way that is sustainable and effective, and within the confines of the law," he continued. "America has always drawn its strength from the contributions of a diverse people." On Monday, other lawmakers joined in to recognize the beginning of the Hispanic Heritage Month.  "Around the country and especially in North Texas, Hispanic Americans have influenced our community through their strong commitment to family, hard work, and service," Rep. Pete Sessions (R-TX) said in a statement Monday. "Their unwavering spirit exemplifies the values that encompass the American Dream and the principles upon which our great nation was founded. This month I join all Americans in celebrating the generations of Hispanic Americans whose vast experiences and accomplishments have positively influenced and enriched our communities."
http://www.breitbart.com/Big-Government/2014/09/15/Obama-Reaffirms-Commitment-to-Executive-Amnesty-in-National-Hispanic-Heritage-Month-Proclamation
THOUSANDS OF ILLEGAL ALIENS AND $15.5 M WORTH OF MARIJUANA BUSTED ON TEXAS-MEXICO BORDER
http://www.breitbart.com/Breitbart-Texas/2014/09/15/Drugs-and-Criminals-Continue-to-Flood-Texas-Mexico-Border
Back to school _ even in Texas immigration prison
"For about 200 immigrant children held with their mothers, life inside a South Texas federal immigration prison means going to school eight hours a day. The curriculum for pre-kindergarteners to 12th graders at Karnes County Residential Center is the same as bilingual schools across the state. Days begin with the reciting of the pledges of allegiance in English to the Texas and American flags — even though many students are facing deportation. Advocacy groups object to jailing families under any circumstances. And some wonder how much youngsters can learn during the relatively short time many will be held in detention."
http://cnsnews.com/news/article/back-school-even-texas-immigration-prison
POLITICO POLL: STRONG PLURALITY IN BATTLEGROUND STATES WANT ILLEGAL JUVENILES DEPORTED
"A strong plurality–and a near majority–of Americans in battleground states support deporting the illegal immigrant juveniles who have flooded across the border from Central America.
In a poll conducted by Politico, an outlet that has given favorable treatment to pro-amnesty groups, 49 percent of voters in battleground states want illegal immigrant juveniles deported, while 29 percent want them to remain in the country "after the appropriate judicial hearings."
Nearly 63,500 illegal immigrant juveniles, of whom 90 percent are teenagers, have been detained at the southern border since October 2013. Federal authorities expect at least 165,000 more to enter the country illegally next year. The number of illegal immigrant juveniles detained spiked after President Barack Obama enacted his Deferred Action for Childhood Arrivals (DACA) program in 2012. Sens. Jeff Sessions (R-AL) and Ted Cruz (R-TX) are demanding that Senate Democrats force Senate Majority Leader Harry Reid (D-NV) to bring up the House bill that would defund Obama's potential executive amnesty."
http://www.breitbart.com/Big-Government/2014/09/15/Politico-Poll-Strong-Plurality-in-Battleground-States-Want-Illegal-Juveniles-Deported
POLITICO poll: GOP has edge on immigration in midterms (Key)
"Nearly two-thirds of likely voters in battleground races this fall disapprove of President Barack Obama's handling of immigration, according to a new POLITICO poll — a public rebuke that comes after the White House grappled with the border crisis and reversed on a pledge to take executive action on deportations by the end of the summer. The poll found that 35 percent of voters in the most competitive House and Senate races this fall said they approved of how Obama has dealt with immigration, compared with 64 percent who said they disapproved of the president's handling of the issue. And by a narrow margin, more voters said they trust the GOP over Democrats on immigration. The politics of immigration have been upended by the surge of unaccompanied migrant children at the Texas border this summer — a crisis that attracted nationwide attention and focused the immigration debate on the issue of border security.
Republicans jumped on the border crisis to paint Obama and Democrats as too lenient on immigration, pointing to the president's 2012 directive that stopped deporting hundreds of thousands of young undocumented immigrants who came to the United States as children as the main cause for the influx. The White House also on Sept. 6 announced that it will postpone any executive action on immigration until the end of the year. The decision came amid pressure from Senate Democrats running in competitive reelection bids who feared the controversial move could be used against them in their campaigns."
http://www.politico.com/story/2014/09/gop-has-edge-on-immigration-in-midterms-110925.html
Obama's Amnesty Support Tumbles 14 Points Since 2012
"Strong support for President Barack Obama's immigration policy has plunged to only 10 percent among likely voters, following his decision to temporarily delay his promise to provide work permits for millions of illegal immigrants. The new low is revealed in a poll by Politico, which also showed that the public's strong opposition has risen to 44 percent. The publication's article about the poll did not describe the steep plunge in strong support. That poll shows a 60 percent drop in strong support since December 2012, when Obama had 24 percent strong support among likely voters, according to a 2012 poll by George Washington University's Battleground pollsters. The two polls also show a 24-point swing in strongly held public opinion since 2012, when Obama had 24 percent strong support and faced only 34 percent strong opposition on his immigration policies, according to the Battleground poll. It is also sharp drop since August, when Obama had 17 percent strong approval and faced 46 percent strong disapproval, according to an August 2014 Battleground poll. In September, Obama backtracked on a June promise to award millions of work permits to illegals prior to the election. He made the decision to help Democratic senators avoid defeat in November, but the move was passionately protested by Latino ethnic advocates. When he announced his reversal, Obama said he wanted a public debate on immigration policies to build support for his planned executive amnesty, which is unpopular, even among core Democratic groups. Politico's new poll suggests that a continued public debate is unlikely to reverse the tide of public opinion against additional immigration."
http://dailycaller.com/2014/09/15/obamas-amnesty-support-tumbles-14-points-since-2012/
Surprise! Hispanic American Voters Are People Too (good info)
"A Washington Post report on the Coffman-Romanoff U.S. House race in the Denver suburbs (a toss-up, according to RCP) undermines amnesty-pushers' insistence that our fellow citizens of Hispanic heritage are fixated on immigration policy: Political observers in Washington constantly call immigration reform essential to the future of the Republican Party, especially in districts like Coffman's and in states like Colorado, where Hispanics make up about 21 percent of the population. But the reality on the ground has played out differently in this midterm cycle, even in a district where the issue might be expected to resonate: Both Coffman and Romanoff say their constituents, even in the Hispanic community, are much more likely to raise concerns about the economy or the cost of living than about immigration reform. Imagine that. The point is reiterated further down the story: "The border crisis has resonated more with Republicans than with others, and border security became a bigger priority," said Mark Hugo Lopez, director of Hispanic Research at the Pew Research Center. Still, he said: "It is not the dominant issue" at the forefront of the electorate's mind. Even among Hispanics, other issues are more likely to take precedence. "I don't think that immigration is the only issue that is important to the Latino community," said Christine Alonzo, executive director of the Colorado Latino Leadership, Advocacy and Research Organization, which is helping register Hispanic voters in and around Aurora. "The economy and jobs and affordable housing are very important." In other words, a Republican message on jobs and the economy that connects with ordinary voters in general is likely to also resonate with a significant share of Hispanic voters in particular. This simply reinforces the prior polling showing that immigration is a relatively low priority for Hispanic voters."
http://www.nationalreview.com/corner/387994/surprise-hispanic-american-voters-are-people-too-mark-krikorian
New Poll Spotlights Rove's Multiple Mid-term Miscalculations (interesting)
"Rove even took to the pages of the Wall Street Journal to spell out how to run against it as recently as mid-July. Putting ObamaCare in the center of their campaigns will also force GOP candidates to spell out what they would do instead of ObamaCare. Americans do not want to return to the broken status quo in place before Mr. Obama made an even bigger mess of our health-care system. Unfortunately, along with immigration and ISIS emerging as critical issues in the mid-terms – note Rove's continued reluctance to even mention immigration, though it's become a clear winner for the GOP – his suggested center-piece of this year's GOP campaigns is now ranked as a third tier issue in a recent poll. Heck of a job, Karl. Heck of a job!!!! Obamacare had fallen to the third tier of issues. The biggest threats were now terrorism and illlegal immigration. Funny enough, that was what Brown had been campaigning on for a month, starting with a cheap-looking ad that worked a lot better than the deluge of Obamacare spots."
http://www.breitbart.com/InstaBlog/2014/09/15/New-Poll-Spotlights-Rove-s-Multiple-Mid-term-Miscalculations
"Here's what was was interesting about the Republican poll, conducted for the conservative Citizens for a Strong New Hampshire by Magellan Strategies:
(Graphic – terrorism: 22.5% / secure border 18.2% / repeal-replace obamacare 14.3% / reduce size of debt and govt. 14%)
Obamacare had fallen to the third tier of issues. The biggest threats were now terrorism and illlegal immigration. Funny enough, that was what Brown had been campaigning on for a month, starting with a cheap-looking ad that worked a lot better than the deluge of Obamacare spots."
http://www.slate.com/blogs/weigel/2014/09/15/poll_voters_aren_t_as_angry_about_obamacare_and_a_republican_is_thriving.html
PROF: SILICON VALLEY IMMIGRATION PUSH 'REALLY ABOUT CHEAPER LABOR'
"Dr. Ron Hira, professor of public policy at Howard University, argued that Silicon Valley's push for immigration reform is "really about cheaper labor," not attracting "the best and brightest" workers because "the typical H-1B worker really has no more than ordinary skills" on Monday's "Laura Ingraham Show." "It's really about cheaper labor. That's what's going on. They're trying to drive down wages. And if anybody doubts that, just look at the lawsuit against many of the largest Silicon Valley firms…where they had a wage fixing scheme. So while they talk about 'the best and the brightest' and 'the super talented' coming in on these guest-worker visas…the typical H-1B worker really has no more than ordinary skills and is willing to take lower wages…they [tech firms] fight for lower wages when push comes to shove in the actual negotiations of the bill, so it really isn't about the best and brightest and folks who are founding firms, it's about keeping wages down" he said.   Hira also stated that foreign workers are not needed to make up for a STEM shortage because "if there was really this shortage they keep talking about, what you would see is very different behavior from the firms. One, they would be, as you're suggesting, investing in their incumbent workforce and their current workers. Instead, what they are doing is laying those folks off. And they would also be investing in the pipeline. This is really important because the STEM degrees, information technology and engineering in particular, have been really pathways to the middle class…By cutting this off, we are cutting off that upward mobility to the middle class for so many of the working class kids." He also criticized attaching green cards to the attainment of a master's degree, declaring "what that does is it basically puts universities as the gate keepers for admission into the U.S. on permanent residence, and they have a conflict of interest because they can make a lot of money basically selling green cards, setting up a master's program, let's say, that's 12 months, you're going to attract a lot of students who are not coming for the education, but are coming because they're getting a path to a green card."
http://www.breitbart.com/Breitbart-TV/2014/09/15/Prof-Silicon-Valley-Immigration-Push-Really-About-Cheaper-Labor
PROFESSOR: AMNESTY LEGISLATION COULD ALLOW HIGH-TECH COMPANIES TO IMPORT 100% OF WORKFORCE
"One of the country's foremost experts on guest-worker visas argued that high-tech companies could be on the verge of securing enough visas so that 100% of their workers can be imported.
Rutgers University public policy professor Hal Salzman noted in a Monday US News & World Report op-ed that "all credible research finds the same evidence about the STEM workforce: ample supply, stagnant wages and, by industry accounts, thousands of applicants for any advertised job." He said "guestworkers currently make up two-thirds of all new IT hires, but employers are demanding further increases." "If such lobbying efforts succeed, firms will have enough guestworkers for at least 100 percent of their new hiring and can continue to legally substitute these younger workers for current employees, holding down wages for both them and new hires," Salzman reasoned.  As Sen. Jeff Sessions (R-AL) noted, proponents of comprehensive amnesty legislation have spent "$1.5 billion over the last decade" for a bill that would "double the supply of low-wage foreign workers brought into the United States." Joe Green, the president of Facebook co-founder Mark Zuckerberg's pro-amnesty FWD.us lobbying group, even suggested that foreign workers were "truly great," while Americans were just "sort of okay" in a recent interview with Bloomberg. But since studies and scholars from across the political spectrum have debunked the notion that there is a shortage of American high-tech workers, Salzman noted that, "in the face of these stark facts, we now see several studies that seem to be desperate Hail Mary passes, using rather unconventional means to find 'shortages'":
Some analysts do this by expanding the definition of STEM jobs – traditionally those involved in innovation, discovery and development – to include air conditioning technicians and even some retail jobs to make the case that this workforce is large and growing. Without any coherent meaning, such analyses now serve only rhetorical purposes to advance particular legislation."
http://www.breitbart.com/Big-Government/2014/09/15/Professor-Amnesty-Legislation-Could-Give-High-Tech-Companies-Enough-Visas-to-Import-100-of-Workforce
INGRAHAM TO ZUCKERBERG: TIME FOR OPEN BORDERS AT YOUR MANSION
"Talk radio host Laura Ingraham re-iterated her challenge to debate Facebook co-founder and CEO Mark Zuckerberg and criticized him for securing his property while demanding the US allow illegal immigrants to remain in the country on Monday. "In the end, borders work for these guys. Right, I would not want to be on [Facebook board member] Marc Andreesen's household staff if I forgot to close the front gate on the mansion…estates can have gates, and perimeters, the integrity of those borders will be maintained by cameras and personnel when it comes to their own home life, but in the United States of America, we're not really allowed to do that" she said.  She later asked Zuckerberg, "why don't you do what, I think in your heart of hearts, you prefer America to do why don't you just drop the security systems, drop the gates, get rid of the gates and let anyone in that who want to come in and live there?…Why don't people get to connect in his house, where he lives? Anyone that wants to go be with Mark Zuckerberg can be with Mark Zuckerberg. How far do you think a trespasser would get into the Zuckerberg compound? Would they get amnesty, if they tried to breach his security, would they receive a slap on the wrist? Would it be 'catch and release,' would he favor a 'catch and release' policy?… Then don't tell us that, as a nation, we can't have the same type of territorial integrity that you maintain in your own home setting."
http://www.breitbart.com/Breitbart-TV/2014/09/15/Ingraham-to-Zuckerberg-Time-for-Open-Borders-at-Your-Mansion
Jeff Sessions vs. Facebook Escalates: Board Member Calls Senator 'Clinically Insane'
http://www.nationalreview.com/corner/388003/jeff-sessions-vs-facebook-escalates-board-member-calls-senator-clinically-insane
Conventional Wisdom Wrongly Underestimates the Latino Vote — Again | Commentary
http://www.rollcall.com/news/conventional_wisdom_wrongly_underestimates_the_latino_vote_again_commentary-236237-1.html
Hillary Dodges Question From DREAMer: "We Have To Elect More Democrats" (continuation of yesterday's article)
http://www.realclearpolitics.com/video/2014/09/15/hillary_dodges_question_from_dreamer_we_have_to_elect_more_democrats.html
UPDATE: DREAMERS VOW TO INCREASE PRESSURE ON HILLARY
http://www.breitbart.com/Big-Government/2014/09/15/DREAMer-Who-Pestered-Hillary-Not-Happy-with-Amnesty-Dodge-Vows-to-Increase-Pressure
Immigration hits Kentucky Senate race
"Immigration is about to enter the Kentucky Senate race in a very big way. The main pro-Mitch McConnell outside group will spend just under $1 million over the next week, starting Tuesday, on a commercial that links Democratic Senate candidate Alison Lundergan Grimes with President Barack Obama over their shared support for "a pathway to citizenship" for undocumented immigrants, which some conservatives say is tantamount to amnesty. It comes after at least four Republican Senate candidates, as well as the National Republican Senatorial Committee, have run ads accusing Democrats of being soft on the immigration issue."
http://www.politico.com/story/2014/09/alison-lundergan-grimes-mitch-mcconnell-kentucky-senate-2014-110973.html
---
SPENDING/BUDGET/ECONOMY:

POLITICO poll: 2014 voters gloomy over economy
"If the nation's economy is on the mend, the voters of 2014 aren't feeling it.
Despite continued signs of a halting but persistent national comeback, midterm voters remain frustrated and unhappy with the state of the economy, according to the latest POLITICO poll of likely voters in 2014 battleground states. Many appear to blame President Barack Obama: 57 percent of these voters disapprove of his economic leadership. By every measure in the survey, a gloomy mood still pervades the electorate when it comes to kitchen-table issues: Just 23 percent say their personal financial situation has improved over the past year, versus 30 percent who say it has gotten worse. Democrats had initially envisioned 2014 as a year when their candidates could hail the fruits of an economic turnaround. For a time, a handful of impressive monthly employment reports bolstered their hopes. But while the economy has improved, it has not yet taken flight: Unemployment remains above 6 percent, and in August the country gained just 142,000 jobs. Candidates around the country have tempered their claims of economic improvement, including Republican governors who also initially aimed to run on their records of job creation. Strong majorities now say that they lack the savings to grapple with an unforeseen job loss (61 percent) and that the cost of basic household items like gas and groceries has strained their finances (62 percent.) Neither party has established a clear advantage in the midterm economic debate: In the states and congressional districts most likely to decide control of Congress, voters were evenly split over which party they trust more to handle the economy, with 36 percent choosing Democrats and an equal proportion choosing Republicans. Twenty-eight percent were unsure, indicating the issue remains an important jump ball in the current election and beyond."
http://www.politico.com/story/2014/09/politico-poll-2014-voters-economy-110922.html?hp=t2_3
Poll: Voters Unhappy With Obama's Economy, But Unsure Who To Trust
http://dailycaller.com/2014/09/15/poll-voters-unhappy-with-obamas-economy-but-unsure-who-to-trust/
House Republicans say yes to Obama
"The party that's acted as a bulwark against President Barack Obama's agenda suddenly looks like it will quickly agree to some of his biggest demands.
House Republicans are poised to extend the Export-Import Bank's charter well into next year, despite decrying the agency as an antiquated vestige of crony capitalism. They will fund the federal government until mid-December without much of a fight. And, most notably, they are rapidly moving toward giving the White House authority to arm and train Syrian rebels, despite deep misgivings about their ability to defeat the Islamic State of Iraq and the Levant and even deeper distrust of Obama's foreign policy."
http://www.politico.com/story/2014/09/house-republicans-say-yes-to-obama-110987.html
U.S. tax system ranks near bottom among developed nations
http://washingtonexaminer.com/u.s.-tax-system-ranks-near-bottom-among-developed-nations/article/2553397?custom_click=rss
---
COMMON CORE:

HISPANIC MEDIA VOXXI: HISPANIC STUDENTS 'FALLING BEHIND' WITH COMMON CORE STANDARDS
http://www.breitbart.com/Big-Government/2014/09/15/Hispanic-Media-Voxxi-Common-Core-May-Barely-Be-Helping-Hispanic-Students
SCHOOL FORCES STUDENT TO TAKE STATE TEST DESPITE PARENTS' REQUEST TO OPT-OUT
http://www.breitbart.com/Big-Government/2014/09/15/Colorado-Elementary-School-Forces-Student-To-Take-Reading-Skills-Test-After-Parents-Requested-Opt-Out
---
MISC.:

GALLUP: DISTRUST IN EXECUTIVE BRANCH NEARING NIXON-WATERGATE LEVELS
"A new Gallup poll finds Americans' distrust in the Executive Branch just three points shy of the all-time low rating just months prior to President Richard Nixon's resignation.  "After a sharp drop from last year, trust in the executive branch is the lowest it has been during President Barack Obama's tenure, at 43%," reports Gallup. "The historical low of 40% was measured in April 1974, months before Richard Nixon resigned amid the Watergate scandal."  Gallup also finds that Obama's approval rating is now just 41%.  The erosion of trust in the executive branch tracks with similar declines in trust in government more broadly.  "Americans' trust in the three branches of the federal government is collectively lower than at any point in the last two decades," Gallup concludes."
http://www.breitbart.com/Big-Government/2014/09/15/Gallup-Distrust-in-Executive-Branch-Nearing-Nixon-Watergate-Levels
Obama civil rights nominee withdraws
"President Barack Obama's pick to be the government's chief civil rights attorney withdrew his nomination for the post Monday. Obama tapped Debo Adegbile for the Justice Department job last year. But a bipartisan group of senators blocked his nomination earlier this year because he had sought to get the sentence of a convicted cop killer overturned. The White House argued at the time that the decision to reject Adegbile's nomination set a troubling precedent that could dissuade lawyers with aspirations to serve in government from taking on unpopular clients of causes. Adegbile spent much of his career at the NAACP Legal Defense and Educational Fund, where he argued before the Supreme Court that Mumia Abu-Jamal's conviction for killing a Philadelphia police officer should be overturned because of discrimination in jury selection. Abu-Jamal is now serving a life sentence without parole. Adegbile is returning to private practice and will be a partner at the law firm of WilmerHale."
http://townhall.com/news/general/2014/09/15/obama-civil-rights-nominee-withdraws-n1892112
WH WITHDRAWS DOJ NOMINATION OF LAWYER WHO DEFENDED COP KILLER MUMIA ABU-JAMAL
http://www.breitbart.com/Big-Government/2014/09/15/WH-Withdraws-DOJ-Nomination-of-Lawyer-Who-Defended-Cop-Killer-Mumia-Abu-Jamal
Obama's civil rights nominee withdraws
http://www.politico.com/blogs/under-the-radar/2014/09/obamas-civil-rights-nominee-withdraws-195512.html
Zuckerman on Obama: "I Don't Think We've Lived With Anybody With That Kind Of Record Of Failure"
http://www.realclearpolitics.com/video/2014/09/15/zuckerman_on_obama_i_dont_think_weve_lived_with_anybody_with_that_kind_of_record_of_failure.html
Obama Loses the Left
Events have forced the president into embarrassing reversals that have alienated much of his base.
"Iraq, immigration, inversion. On all three of the issues referred to, President Obama finds himself forced by events to do something he dislikes — and he's in trouble with much of his Democratic-party base for doing so. Obama seemed ill at ease before the camera and teleprompter on the evening of September 10th. Sending troops into Iraq and Syria is probably the last thing he expected to do when he set out running for president in 2007. He still insists that he will send in "no ground troops," though it appears that hundreds of U.S. military personnel are literally on the ground in Iraq. He seems still not to understand that publicly ruling out an alternative means that your enemies know your plans — and can take advantage of them. But that's not enough to propitiate at least some Democrats who supported Obama fervently because they believed he would remove U.S. troops from the Middle East and never send them back there. One of his chief advantages over Hillary Clinton in 2008 was her vote for the Iraq War resolution in 2002 and Obama's opposition to it, albeit as a state senator from an overwhelmingly Democratic district."
http://www.nationalreview.com/article/388034/obama-loses-left-michael-barone
Lowry: Obama Has 'Failed on His Promise as the Most Transparent Administration Ever'
http://www.nationalreview.com/corner/387986/lowry-obama-has-failed-his-promise-most-transparent-administration-ever-nro-staff
PELOSI: DEMS NEVER TREATED PRESIDENT BUSH BAD
"Pelosi said, "Let me just say,  any of this equivalent from both sides, we never treated President Bush the way they treat President Obama. There is no use whining about it we just have to get people out to vote."  The California Democrat added, "If I could put one word on it, it would be bipartisanship. We can return to a time where we are proud of our beliefs and what we stood for. We wanted to find common ground with the other side which is our responsibility and if you can't, you stand your ground."
http://www.breitbart.com/Breitbart-TV/2014/09/15/Pelosi-Dems-Never-Treated-President-Bush-Bad
Vermont schools ban brownies: 'The kids like kale here'
http://eagnews.org/vermont-schools-ban-brownies-the-kids-like-kale-here/
US to send 3,000 troops to Ebola danger zone as Obama administration shuffles military's mission in Africa
"–The Obama administration said late Monday night that the U.S. military will set up a command post in Monrovia, Liberia, the Ebola outbreak's epicenter
–'This effort … will involve an estimated 3,000 U.S. forces,' according to the White House
Pentagon official says military will 'be the lead dog, and that will make a lot of people nervous. … No one wants U.S. personnel enforcing someone else's martial law if things go south and the entire region is at risk'
–U.S. Africa Command warns servicemen and women: 'Avoid nonessential travel to Sierra Leone, Guinea, and Liberia'
–Pentagon is drawing flak for sending 25-bed 'field-deployable hospital' that is meant to treat health care workers, not civilian victims
–The U.S. president will travel to the CDC in Atlanta on Tuesday for a briefing about his government's efforts to stem the tide overseas"
http://www.dailymail.co.uk/news/article-2757360/US-send-3-000-troops-Ebola-danger-zone-Obama-administration-shuffles-military-s-mission-Africa.html
Obama To Put Boots On The Ground…To Fight Ebola
http://dailycaller.com/2014/09/16/obama-to-put-boots-on-the-groundto-fight-ebola/
US will send 3,000 troops to help fight Ebola in West Africa
http://nypost.com/2014/09/16/us-will-send-3000-troops-to-help-fight-ebola-in-west-africa/
U.S. to Assign 3,000 Military Personnel to Fight Ebola
http://www.theblaze.com/stories/2014/09/16/u-s-to-assign-3000-military-personnel-to-fight-ebola/
US to assign 3,000 from US military to fight Ebola
http://townhall.com/news/politics-elections/2014/09/16/us-to-assign-3000-from-us-military-to-fight-ebola-n1892266
200,000 from Ebola countries have visas to enter U.S.
http://washingtonexaminer.com/200000-from-ebola-countries-have-visas-to-enter-u.s./article/2553386
CDC issues Ebola checklist: 'Now is the time to prepare'
http://washingtonexaminer.com/cdc-issues-ebola-checklist-now-is-the-time-to-prepare/article/2553396
OBAMA HEADLINES $100K-PER-PERSON 'GRASSROOTS VICTORY' FUNDRAISER FOR SENATE DEMS
http://www.breitbart.com/Big-Government/2014/09/15/Obama-Headlines-100K-Per-Person-Grassroots-Victory-Fundraiser-for-Senate-Dems
GOP RUNS FROM SOCIAL ISSUES, PREPARES FOR LONG-TERM MINORITY STATUS
http://www.breitbart.com/Big-Government/2014/09/15/long-term-minority-status
POLLS: SCOTT BROWN, JEANNE SHAHEEN TIED IN NEW HAMPSHIRE
http://www.breitbart.com/Big-Government/2014/09/15/Polls-Scott-Brown-Jeanne-Shaheen-Tied-In-New-Hampshire
DEMS RUSH TO PROP UP BROWNLEY AHEAD OF TIGHTER-THAN-EXPECTED HOUSE RACE
http://www.breitbart.com/Breitbart-California/2014/09/15/Dems-Rush-to-Prop-Up-Brownley-Ahead-of-Tighter-Than-Expected-House-Race
Alison Lundergan Grimes Skeet Shoots: "I'm Not Barack Obama" (Yikes)
http://www.realclearpolitics.com/video/2014/09/15/alison_lundergan_grimes_skeet_shoots_im_not_barack_obama.html
Alison Lundergan Grimes goes shooting in new ad
http://www.politico.com/story/2014/09/alison-lundergan-grimes-shooting-ad-110954.html
Nancy Pelosi Warns About the End of Civilization if Republicans Win in November
"Back in July, former House Speaker and current Minority Leader Nancy Pelosi said the terrorist group Hamas might be a humanitarian organization because the Qataris said so. Now, she's warning about the end of civilization as we know it…if Republicans win back the Senate in November.  "It would be very important for Democrats to retain control of the Senate. Civilization as we know it today would be in jeopardy if the Republicans win the Senate. It's really important," she said on HBO's Real Time with Bill Maher."
http://townhall.com/tipsheet/katiepavlich/2014/09/15/nancy-pelosi-warned-about-the-end-of-civilization-if-republicans-win-in-november-n1891959?utm_source=thdailypm&utm_medium=email&utm_campaign=nl_pm
Poll: 7 in 10 Lack Confidence in Obama's ISIS Strategy
"While a majority of Americans support President Obama's plan to take out the Islamic State, most of them have little confidence that he will be able to pull it off, according to a new survey. A new NBC News/Wall Street Journal/Annenberg poll finds that 62 percent of voters back the president's approach to deal with the Islamic terrorist group, nearly three times the number who oppose it. Yet, more than two-thirds, 68 percent, have "very little" or "just some" confidence that he will succeed in eliminating the group. Meanwhile, 28 percent have "a great deal" or "quite a bit" of confidence. The findings also give President Obama low marks on his foreign policy overall: Just 38 percent approve of his handling of global affairs."
http://www.nationalreview.com/corner/388019/poll-7-10-lack-confidence-obamas-isis-strategy-andrew-johnson
Pelosi: War on ISIS Is Like the War on Drugs
"House minority leader Nancy Pelosi sought to minimize the seriousness of the conflict between the United States and the Islamic State on Monday, suggesting that the Obama administration's admission that the conflict means going to "war" is similar to the way the federal government labeled the War on Drugs. "Madam Leader, are we at war?" MSNBC's Ronan Farrow asked the California congresswoman today. "Well they — you know, people use the term, we have a War on Drugs, we have a war on this and a war on that," Pelosi said. "We have initiated hostilities against ISIS, that's for sure. We're not at the term of art – 'war' – that would require a declaration of war by the Congress of the United States." "But this is deadly serious," she said. "I think the president is to be commended for the, as they say, deliberative nature. I thought his presentation to the country [last Wednesday] was excellent, in terms of what the challenge is, what the solutions are. And how it's not just about the military."  "So when you talk about war, it's not just about the military," she said. "It's about a conflict that has a political solution."
http://www.nationalreview.com/corner/388007/pelosi-war-isis-war-drugs-brendan-bordelon
Ron Johnson: Obama's ISIS Strategy Is Basically Like Poking a Hornet's Nest With a Stick
http://www.nationalreview.com/corner/388050/ron-johnson-obamas-isis-strategy-basically-poking-hornets-nest-stick-brendan-bordelon
Obama's Betrayal of the Constitution
http://www.nytimes.com/2014/09/12/opinion/obamas-betrayal-of-the-constitution.html
Obama refuses to understand the enemy
http://hotair.com/archives/2014/09/15/obama-refuses-to-understand-the-enemy/
---
 TEA PARTY PATRIOTS:

Sessions unopposed in primary or general election
"Tea party groups are not among his detractors. "There's only one Jeff Sessions, but we wish we had five more of him in the U.S. Senate," the Tea Party Patriots Citizens Fund gushed in a campaign announcement. "In fact, this may be the easiest endorsement we ever made," later added the organization that opposed Sen. Lamar Alexander of Tennessee, McConnell, Cochran and Roberts. In an interview, Jenny Beth Martin, head of the group, credited Sessions with taking the time to personally explain why he differed with her on one issue. Becky Gerritson, head of the Wetumpka, Alabama, Tea Party, said Sessions has been in touch personally more than once to check on the FBI's progress in investigating allegations she made before Congress about the IRS' targeting of her group. On immigration, Gerritson said Sessions tries "hard to protect American workers and he understands that expanding the labor pool with lower paid" workers won't do that. The immigration legislation was on the Senate floor for weeks in 2013, when it wasn't clear if Sessions would face campaign opposition. As the bill's opponent-in-chief, he said it would provide amnesty for millions. Equally prominent was his warning of harm to low-wage American workers who have suffered much in a weak economy. The bill's supporters hailed the news when the Congressional Budget Office said the legislation would boost the economy and reduce deficits. Sessions saw it differently. "It's going to raise unemployment and push down wages," he said. "The impact will be harshest for today's low-income Americans."
http://www.heraldextra.com/elections/national/sessions-unopposed-in-primary-or-general-election/article_d3dcae08-1738-52df-9dda-93752518c0e5.html