News Briefing for Tuesday, October 7, 2014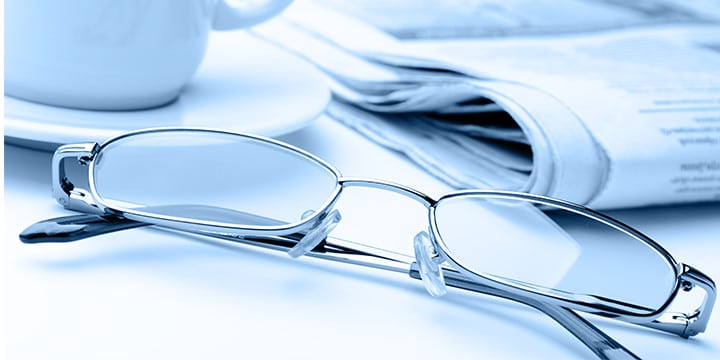 HEALTHCARE:
In Some States, a Cost Crunch Over Expanded Health Benefits
"President Barack Obama promised that his Affordable Care Act would work to reduce health costs. But a recent Kaiser Health News article outlined one way in which the law–and the way the administration and states have implemented it–is helping to increase costs. The issue surrounds benefit mandates at the state level, which require insurers offering policies in that state to cover a particular type of treatment, provider, or service. While many of these mandates may sound appealing, they incrementally raise the cost of insurance–for procedures that some people might not wish to purchase, feel they need, or find morally objectionable. A 2009 Congressional Budget Office analysis found that the ACA's package of mandated benefits would raise premiums on the individual health insurance market 27% to 30% because individuals would be required to purchase richer coverage and because that richer coverage would induce additional consumption and demand for care. The Affordable Care Act contains a provision designed to dissuade states from enacting additional benefit mandates. Section 1311(d)(3)(B) of the law directs states to reimburse the federal government for its costs, in the form of additional exchange insurance subsidies, associated with any new benefit mandates enacted. However, as Kaiser Health News reported last month, "some states are simply excluding from the mandates plans that the states would have to pay for." The end result: conflicting requirements and benefit packages for different categories of coverage, creating confusion for consumers and insurance companies. In addition, the federal Web site offering information on state-mandated benefit packages reveals that the administration has exempted many types of mandates from the Section 1311 repayment requirement. For example, states can enact provider requirements mandating coverage by a particular type of health professional, as well as dependent coverage requirements (e.g., for newborn coverage, domestic partners, etc.), without having to pay the federal government for the additional subsidy costs associated with the new requirements. Obamacare raised individual market insurance premiums by mandating additional benefits, but some states now view these stronger insurance requirements not as a ceiling but as a new floor. Yet by imposing new mandates that will raise premiums further, their actions may make the Affordable Care Act increasingly unaffordable for consumers—and for the taxpayers funding insurance subsidies."
http://blogs.wsj.com/washwire/2014/10/06/in-some-states-a-cost-crunch-over-expanded-health-benefits/?mod=WSJ_Politics_Blog
Obamacare — Bad for Employers, Bad for Employees
"Small businesses are mobilizing against Obamacare as November's midterm elections approach. Late last month, the National Federation of Independent Business, one of the most influential small business organizations in the country, withdrew its past support of Senator Mary Landrieu (D-La.), who is running for reelection, because of her backing of the Affordable Care Act. The NFIB promises that it will be "out in force" campaigning for her Republican opponent, Bill Cassidy. Small businesses — not to mention their workers — have good reason to be miffed. Evidence is mounting that Obamacare raises health costs for small firms and thereby reduces workers' wages. Writ large across the entire economy, the law is not just discouraging firms from creating new jobs — it's actually reducing the size of the labor force. Two new economic studies unpack Obamacare's impact on the labor market. The first, from the American Action Forum, shows that the law is reducing the pay of workers at small businesses — those with 20 to 99 employees — by at least $22.6 billion every year. "On average, employees who work a full year for a business with 50-99 employees lose $935 annually due to ACA regulations, while employees of businesses with 20-49 employees, on average lose $827.50 annually," the study noted. Obamacare isn't just reducing workers' pay — it's putting them out of work. The AAF study concludes that the law's regulations and increased premiums are likely responsible for American employers having shed more than 350,000 jobs. California, Florida, New York, Ohio, and Texas have each lost more than 20,000 jobs, thanks to Obamacare. Killing jobs and reducing pay is bad enough. But another report, from the American Health Policy Institute, finds that Obamacare will also shrink the labor force by reducing incentives to work. In other words, workers are going to get squeezed from both sides. There will be less demand for them even as Obamacare makes it less financially appealing to have a job. The AHPI report concludes that Obamacare imposes on businesses "additional costs of $4,800 to $5,900 per employee over the course of a decade." In the next ten years, the total cost of the law to American employers will be between $157 billion to $186 billion. Additional costs spell slow — or even no — job growth. The AHPI study also points to a survey of 691 small employers conducted by the International Foundation of Employee Benefits Plans showing that "one in ten has reduced hiring in order to stay under the 50-employee ACA threshold for small employers." Federal Reserve data reveal a similar trend — that employers are hiring more part-time workers to avoid Obamacare's penalties and save money. At the same time, the law is driving people to avoid seeking work altogether. Obamacare grants many Americans subsidies to help pay for health coverage. These subsidies are pegged to their income levels — the less they make, the more they get from the government. That creates a substantial disincentive for people to work more — or at all. Picking up more hours or shifts can lead to the loss of hundreds or even thousands of dollars' worth of health insurance subsidies. "The size of the subsidy allotted to recipients can decline by as much as 50 cents for each dollar of additional earnings," notes the AHPI report. "In order to preserve or gain higher subsidies, work may seem less attractive to some individuals, thus leading them to substitute other activities for work."
http://www.forbes.com/sites/sallypipes/2014/10/06/obamacare-bad-for-employers-bad-for-employees/
Why so many uninsured passed on Obamacare. It's still the economy, stupid.
"It's been a while since we heard from healthcare.gov and the fallout of the law, but we're approaching the end of the year and the period when most of us will begin looking at our tax situation. For those who were fortunate enough to still have jobs with health benefits (and who got to keep them, as promised) or those who earned so little that they qualified for mostly subsidized Obamacare, they won't see much of an effect. But by the latest estimates there are still roughly 41 million Americans without insurance who did not enroll in the government plan who are about to pay a stiff penalty to Uncle Sam. Why is that? This is a question which was of particular interest to me because I know some folks in this situation personally. Are they just so woefully uninformed that they didn't know about the new law? Are they such haters of Barack Obama that they are willing to incur a significant fine at tax time to spite him? No and no. For most, as with the people profiled in this report from Yahoo Finance, they earned "too much" money for subsidies but just couldn't afford the unsubsidized premiums. "I was excited to finally have an opportunity to have insurance," [Marta Hardy] says. "Then I checked [the marketplace] and I found that the lowest tier Bronze plan was going to run me $725 per month, plus a $6,300 annual deductible. That is a house payment or two car payments for me." Hardy decided not to sign up. Come tax time, she, like most people who decided to forgo insurance in 2014, will have to pay for that decision. The penalty this year is 1% of gross annual income or $95 per adult (whichever is greater), plus $47.50 per child. The report goes on to say that roughly one third of the uninsured cited the cost of the Obamacare plans as the number one reason they had no insurance. Marsha Danley, also featured in the article, makes $68K annually and did not qualify for any subsidy. The premiums would have been $500 per month with a $5K deductible. She might have been able to manage it, but was already $20K in debt with medicals bills for her mother which she was paying off. It just made more sense to cough up the $680 at tax time than try to find $6,000 she didn't have for the Obamacare premiums. These are not unusual stories. In fact, I don't know many working class people who could casually take on an additional 500 dollar per month bill if they are already in a tenuous enough professional and financial position that they had been left without insurance to begin with. If they were so flush with cash that they could sock away half a grand per month, they'd probably already have insurance. And what do they get for that payment? A plan where if – God forbid – something does happen, they will have to lay out six thousand dollars in medical bills before the full insurance benefits kicked in."
http://hotair.com/archives/2014/10/06/why-so-many-uninsured-passed-on-obamacare-its-still-the-economy-stupid/
Washington Obamacare Exchange Still Hasn't Fixed Technical Problems
"Washington State's Obamacare exchange is still facing billing and technical problems for 1,300 accounts from last year's open enrollment period, just one month before Obamacare's second year begins.  The exchange had accumulated a backlog of 24,000 accounts with technological problems that arose when Obamacare customers first began to try to use their newly-purchased insurance this year. Six months after the last open enrollment period closed, however, the exchange still hasn't fixed all its problems, according to the Associated Press. Officials have just weeks to get the remaining 1,300 problem accounts straightened out before open enrollment begins on Nov. 15. "We have made substantial progress," Brad Finnegan, the associate operations director for the Washington Healthplanfinder, told The AP. He said the remaining problems should be dealt with by the end of this week.  Close to one-in-five people who purchased health insurance on Washington's Obamacare exchange were hit with a billing problem. The glitches, due partly to technological problems and partly to human error, often prevented customers from accessing their coverage. The exchange failed to record customers' payments in some cases. In others, the exchange did not successfully communicate coverage to insurance companies, leaving insurers with no record of customers' purchases."
http://dailycaller.com/2014/10/06/washington-obamacare-exchange-still-hasnt-fixed-technical-problems/
The Obamacare Glitches Continue
In the real world, the health law is still struggling.
"If so, the public hasn't caught on yet. A new poll from the Associated Press finds that just 31 percent of the public approve of the way the president is handling health care. Obama's fellow Democrats aren't exactly enthusiastic either. Just 36 percent of Democrats campaigning for Congress this year have explicitly supported the health care law, according to research by a pair of scholars at the Brookings Institution. This is the party that passed the law and is home to virtually all its political support—and yet a majority won't fully stand by the law in public. Why not? Perhaps because the evidence for its success is so underwhelming. It's true that the worst-case scenarios that seemed plausible last year, when the exchange system crashed, failed to occur, and also the law has posted some successes in recent weeks: low premium growth, 7.3 million paid enrollments, an increase in insurer participation in the exchanges. But the law has also continued to generate a steady stream of bad news—more glitches, more failures, more misfires, more unhappy providers and customers, with more challenges on the way as the second open enrollment period begins. And even the success stories are not quite as positive as the headlines make them out to be. Startup costs associated with the law are higher than expected or previously reported, according to a Bloomberg Government report out last month. Including the price tag for an associated electronic health records program, getting up and running has cost some $73 billion so far, the study estimated. Cancellations of individual insurance under the law, which affected millions last year despite Obama's repeated promises to the contrary, will continue. Hundreds of thousands of cancellations, some of which are held over from last year, are expected before the beginning of 2015. And while last year's catastrophic health exchange failure isn't likely to be repeated, the system remains dysfunctional. Critical back-end payment systems that were supposed to be completed last year won't be finished until at least 2015. Many state exchanges remain troubled. Minnesota, one of the states that struggled with the task of running its own system, just lost the biggest insurance carrier on its exchange. Even Connecticut, which ran its exchange technology well enough that it is now exporting versions to other states, has had to deal with unexpected technological flaws that must be fixed before the system can be implemented elsewhere. Glitches minor and major continue across the health system, affecting both individuals and providers. The Internal Revenue Service (IRS), for example, interpreted the employer coverage requirements in a way that could make it difficult for more than 1.9 million Americans to afford coverage, according to an estimate by the American Action Forum, a conservative policy group. Medicaid enrollment is responsible for much of the law's coverage expansion—in New York alone, it's up 11 percent—and yet the program's longstanding problems with doctor access persist. In a September report, the Health and Human Services Inspector General reported that, as The New York Times put it, "the Obama administration and state officials have done little to ensure that new beneficiaries have access to doctors after they get their Medicaid cards." Access issues are not limited to Medicaid, though. In California, which has more Obamacare enrollees than any other state, the "state's largest health insurers are sticking with their often-criticized narrow networks of doctors, and in some cases they are cutting the number of physicians even more," according to the Los Angeles Times. Some top health care providers are having trouble making the law work too. One of the law's most anticipated delivery system reforms, the creation of Accountable Care Organizations (ACO), continues to struggle. The health law spurred the creation of a Pioneer ACO program, a shared savings scheme between hospital systems and Medicare intended to encourage cheaper, more effective care through a more holistic payment system. The Pioneer providers were intended to showcase the program's effectiveness; instead, they have show how hard it is to make the program work. None of the nation's most celebrated ACOs joined to begin with, and of the 32 systems that did sign up, 13 have now dropped out. The most recent system to quit described the program as "financially detrimental." Recent independent federal assessments of the law have not been kind. In particular, the Government Accountability Office (GAO)—a federal watchdog organization—has delivered a series of sharply critical reports about the law over the last few months. After conducting a sting operation, the GAO reported in July that nearly all of its attempts to fraudulently access subsidies through the law were successful, despite the administration's promise that a functional verification system was in place. Last month, the office also found that, despite years of warnings from members of Congress, the federal health exchange system created under the law still contained major security flaws. "Significant weaknesses remain that put these systems and the sensitive, personal information they contain at risk of compromise," a GAO official told Congress. Another September GAO report found deficient financial reporting for costs incurred related to the law. Information regarding expenditures on advertising, public relations, polling, focus groups, and other categories of spending was either not provided or could not be verified, and the processes used to track and report this information were "inconsistent with certain federal accounting and internal control standards." This is not a record of success. It's a record of troubled program design and administrative failure. There's a lot that's not working in Obamacare—from the financial management to the technical operations to the organizational innovations that were supposed to help overhaul the system."
http://reason.com/archives/2014/10/06/the-obamacare-glitches-continue
OBAMACARE AGAIN ON SCOTUS TO-DO LIST
Another Supreme Court session, another Obamacare case.
http://spectator.org/articles/60573/obamacare-again-scotus-do-list
Obamacare opens door for inmates to get taxpayer-funded Medicaid: study
http://www.washingtontimes.com/news/2014/oct/6/obamacare-opens-door-inmates-get-taxpayer-funded-m/
VA Fires Four Senior Executives in Response to Major Scandal
http://www.theblaze.com/stories/2014/10/06/va-fires-four-senior-executives-in-response-to-major-scandal/
Hawaii Dem Skipped VA Hearing to Surf the Waves
"A House Democrat from Hawaii didn't attend a hearing on veterans' access to healthcare back in August because she was being profiled for an article and video profile about surfing by Yahoo News. According to the Honolulu Civil Beat, Rep. Tulsi Gabbard (D-Hawaii) originally told the paper that she missed the August 19 hearing because she was "delayed in another meeting." But the paper later realized the hearing and her surfing interview were on the same day.
http://www.theblaze.com/stories/2014/10/06/report-hawaii-dem-skipped-va-hearing-to-surf-the-waves/
IMMIGRATION:
Disease plagues illegal immigrants; basic hygiene, lack of medications blamed
"Communicable diseases continue to be a problem at the New Mexico facility built to house illegal immigrant families surging across the U.S.-Mexico border, and the immigrants themselves aren't taking their own health care very seriously, according to an audit released Monday. While the Border Patrol is doing a good job of handling the surge of illegal immigrant children traveling alone without their parents, the families who are being housed at a special facility continue to have health problems and trouble using the bathroom, the Homeland Security inspector general said. Mr. Roth said the illnesses — which put the facility in Artesia, New Mexico, on lockdown earlier this year, preventing any immigrants from being transferred in or out — have proved to be a continuing problem. Part of the issue is the immigrants themselves, some of whom have never seen a doctor before, don't follow up afterward, either for themselves or their children. "If detainees do not attend sick call or stand in line to receive daily medications, they remain sick and their illnesses tend to get worse," the inspector general said."
http://www.washingtontimes.com/news/2014/oct/6/diseases-still-problem-illegal-immigrant-families/
Hit and run suspect had deportation warrant; bond raised to $1 million
"Marcos Santiaga Bautista of Sims, who was charged Thursday with felony hit-and-run, is a fugitive with an outstanding deportation warrant, according the N.C. Highway Patrol. Bautista, a native of Mexico, failed to attend a non-detention immigration hearing in South Carolina.  At his first court appearance Friday morning in Wilson County, Bautista's bond was increased to $1,002,000.  Vicent Picard, spokesman for U.S. Immigration and Customs Enforcement, Southern Region, said a detainer has been placed on Bautista with the Wilson County Jail. "Following the adjudication of his criminal charges and the completion of any sentence imposed, Mr. Bautista will be taken into ICE custody for removal from the United States." On Thursday morning, siblings German Arroyo-Correa, 10, and Areli Arroyo-Correa, 5, were struck by a Ford Explorer while they were getting on their school bus before 7 on Rock Ridge Sims Road. The driver of the vehicle left the scene, according to Lt. Jeff Gordon, N.C. Highway Patrol spokesman.  The vehicle was located by the Wilson County Sheriff's Office soon after the accident, and Bautista was taken into custody.  In addition to hit-and-run, he has also been charged with felony passing a stopped school bus, no operator's license, failure to register a motor vehicle and displaying fictitious registration. His bond was set at $30,000 Thursday. The children were reported in stable condition Thursday night."
http://www.wilsontimes.com/News/Feature/Story/34084310—Hit-and-run-suspect-had-deportation-warrant–bond-raised-to–1-million
Charter schools use Turkish ties, visas to get teachers
"Horizon Science Academy in Bond Hill has the usual classrooms, books and lessons to teach kids seeking an alternative to regular public and private schools. The charter school also employs seven foreign teachers, mostly from Turkey, brought to the U.S. on H-1B visas for jobs it says Ohio teachers are unqualified to fill. Concept Schools, founded by followers of a Turkish Islamic cleric secluded in the Poconos, already is under federal and state scrutiny for possible irregularities in teacher licensing, testing and technology contracts. An Enquirer investigation has found that Chicago-based Concept Schools, which runs Horizon and 17 other charter schools in Ohio, annually imports dozens of foreign teachers in numbers that far surpass any other school system in the state. At least 474 foreign teachers, again mostly from Turkey, have arrived at Concept's Ohio schools between 2005 and 2013. The schools are collecting about $45 million in state funds annually to educate 6,600 children in kindergarten through high school. Critics say H-1B visas were designed to help companies temporarily employ highly skilled foreign workers in biotechnology, chemistry, engineering and other specialized fields – not K-12 teachers. The Ohio Department of Education is weighing complaints from former Concept staffers that unlicensed, foreign teachers were used. Ohio teachers, meanwhile, say plenty of qualified teachers are available for jobs being filled by the foreigners, especially since about 40,000 are still without teaching jobs because of the recession. Concept officials defend the practice. They say it's the only way to find qualified math and science instructors, adding that the international teachers add to the cultural experience of students. "These teachers are hired legally and are here legally," company vice president Salim Ucan said. "It's not like we're sneaking them across the borders. These are highly qualified people who have gone through the legal process to come here and make a difference in the lives of kids." Academically, Concept students perform no better or worse than children at the nearly 300 other charter schools in Ohio. Ten of the Ohio Concept schools – more than half – received Ds on the state's most recent performance index, a measure of how many students passed key achievement tests. Horizon Science Academy was one of the schools getting a D."
http://www.cincinnati.com/story/news/2014/10/05/charter-school-turns-turkish-teachers/16791669/
Trojan horse: ISIS militants come to Europe disguised as refugees, US intel sources claim
"Islamic State militants are planning to insert operatives into Western Europe disguised as refugees, claim US intelligence sources, who unencrypted locked communications of the caliphate's leadership. The militant organization is afraid of using aircraft due to strict security rules, so they use land as an alternative, the US sources told Bild Am Sonntag, a German national Sunday newspaper. Disguised as refugees from Syria, Islamic State (IS, formerly ISIS) operatives will cross the border to Turkey. Then, using fake passports, they will travel further to European countries to conduct attacks. "In view of the chaotic conditions on the Syria-Turkey border, it is nearly impossible to catch ISIS-terrorists in the wave of refugees," wrote Bild Am Sonntag. Because hundreds of refugees cross the Syrian-Turkish border every day, the jihadists have a good chance of remaining unnoticed in the crowds. Turkey is also used by jihadists who want to join the IS in Syria, as they don't need a visa to get there. They go on 'vacations' as tourists and upon arrival have almost no trouble finding a way to cross the border. According to one of Iraq's foremost security experts with unique access to intelligence, at least 100,000 jihadists were fighting in the ranks of the IS in August. There are some 15,000 foreign fighters from the IS in Syria alone, including 2,000 Westerners, a US intelligence official told AFP in September."
http://rt.com/news/193400-isis-militants-pose-refugees/
New Mexico immigration lockup draws criticism
"Trailers have been set up for a school at a federal immigration detention center in an isolated New Mexico desert town. A basketball court and a soccer field have been installed. And detainees are pleading their cases over a video link with judges in Denver. Officials say that the facility, billed as a temporary place to house women and children from Central America who were among a wave of immigrants who crossed the U.S.-Mexico border illegally this year, could remain open until next summer. "All of us would love us to see the doors close in Artesia but the reality is the need will probably be there and probably until the end of the high season, probably August next year," a government official told immigration advocates in a recent confidential meeting. The AP had access to a recording of the meeting with the official, whose name or position was not identified. The detainees at the Artesia Family Residential Center, meanwhile, are growing increasingly frustrated that they are being held with no end in sight while earlier border-crossers were released with orders to contact immigration officials later. "I'm being punished for coming here, they tell us," said Geraldyn Perez. She said she fled death threats by gangs in Guatemala. The center opened as federal officials were realizing over the summer that the thousands of border-crossers they released had disappeared into the nation's interior and never showed up for any meetings with Immigration and Customs Enforcement officials. The government official in the recorded confidential meeting acknowledged that about 70 percent of the released families vanished. The official explained to human rights activists that prolonged detention of children and mothers is "not punitive," adding that detention is not a tool for deterring would-be immigrants, many of them who have made claims of asylum. Instead, he said, "the deterrence is that you're not going to come to the United States and you're automatically here and you'll never be removed."
http://townhall.com/news/us/2014/10/06/new-mexico-immigration-lockup-draws-criticism-n1901184
IMMIGRATION EXPERT: DALLAS EBOLA PATIENT 'SHOULD NOT HAVE GOTTEN A VISA'
http://www.breitbart.com/Big-Government/2014/10/06/Political-Elites-Immigration-Control-and-Border-Control-Needs-to-be-Dialed-Down
EXPERT: POLITICAL ELITE NOT COMFORTABLE WITH USING IMMIGRATION LAW TO PROTECT AMERICANS
"One of the nation's top immigration experts said the Obama administration's decision not to institute an Ebola flight ban is reflective of a broader problem—that the country's political elites do not feel comfortable using immigration law to protect Americans. Appearing on Breitbart News Sunday on Sirius XM Patriot channel 125, Mark Krikorian, the Executive Director of the Center for Immigration Studies (CIS), told host and Breitbart News Executive Chairman Stephen K. Bannon that America's bipartisan permanent political class "don't really like the idea of keeping people who want to come here out." He said the basic problem is that "our political class is not comfortable with the idea of using border controls and using immigration law to protect Americans."  Krikorian added that this is not specific to the Ebola crisis and mentioned the recent border crisis, involving thousands of illegal immigrants from Central America, and the 9/11 terrorists, who overstayed their visas before attacking the World Trade Center.  He emphasized that "regular, consistent, strict enforcement of regular immigration laws is one of the most important parts of protecting the country," but "our political class just doesn't like that idea" because "they really see themselves as citizens of the world." Krikorian said it was an open question whether President Barack Obama wants to first and foremost protect the American people "even if that inconveniences foreigners." He added that much of the country's elite, including Democrats, liberals, libertarians, and business conservatives think "border controls are nuisances that they see as needing to be dialed down as much as they can get away with."
Krikorian said that is why there is a "trust gap" between the general public that must live with the consequences of failed immigration enforcement and the elites who want open borders."
http://www.breitbart.com/Big-Government/2014/10/06/Expert-Political-Elite-Not-Comfortable-with-Using-Immigration-Law-to-Protect-Americans
CDC CHIEF FRIEDEN ON EBOLA: SEALING BORDERS 'INCREASES PEOPLE'S DISTRUST OF GOVERNMENT'
http://www.breitbart.com/Big-Government/2014/10/06/CDC-Chief-Frieden-on-Ebola-Sealing-Borders-Increases-People-s-Distrust-of-Government
U.S. CONGRESSIONAL DEBATE IN CALIFORNIA HOSTED ENTIRELY IN SPANISH
"A Saturday morning debate between Rep. David Valadao (R-CA) and his Democratic challenger, Amanda Renteria, was hosted in Spanish, the Fresno Bee reports. The debate, hosted by Univision Fresno at Fresno State in Bakersfield, Calif., the Fresno Bee wrote, was "conducted entirely in Spanish." "It was geared toward Latino voters and focused on topics including immigration, water, agriculture and the economy," according to reporter Andrea Castillo.
Univision Fresno's David Ibarro hosted the debate, in which both candidates abdicated English to speak only Spanish. "Valadao's parents, who were Portuguese immigrants, taught him their native language before he learned English," Castillo wrote. "He picked up Spanish during and after high school, mainly by speaking to workers on his family's ranch. Renteria, the daughter of a Mexican immigrant, said she grew up speaking both Spanish and English." Castillo added that they both "stumbled through the debate at times," but Renteria had "better fluency overall" as Valadao "often mixed in English or Portuguese words." Valadao is one of the few Republicans in the House who has thrown his weight behind a comprehensive immigration reform plan that has been offered by House Democratic leader Nancy Pelosi, a plan similar to the Senate "Gang of Eight" bill. The news of this debate being conducted entirely in Spanish comes as a new report from the Center for Immigration Studies (CIS) has found that nearly 62 million people—an all time high—in the United States right now speak a language other than English at home. The report found that among the seven foreign languages other than English that more than a million people speak predominantly inside their homes, Spanish being the most prominent at 38.4 million."
http://www.breitbart.com/Big-Government/2014/10/05/U-S-Congressional-Debate-In-California-Hosted-Entirely-In-Spanish
LA RAZA LOBBYIST HEADS TO SENATE JUDICIARY COMMITTEE
"A former La Raza lobbyist will reportedly work on the Senate Judiciary Committee for Sen. Pat Leahy (D-VT), the committee's chairman.  Olga Medina "was an immigration policy associate at La Raza for two years," clerked for the American Civil Liberties Union, and "was a White House Domestic Policy Council intern in 2013," according to Legistorm. She reportedly "lobbied for La Raza on issues including the Reuniting Families Act, DREAM Act and AgJOBS Act of 2009." Establishment Republicans and Democrats have indicated that even if Republicans gain control of the Senate after the midterm elections, they would want to work on an amnesty bill. Senate Democrats urged President Barack Obama to delay his executive amnesty before the midterms to help them retain control."
http://www.breitbart.com/Big-Government/2014/10/06/La-Raza-Lobbyist-Heads-to-Senate-Judiciary-Committee
Klobuchar to House: Pass immigration reform
http://thehill.com/blogs/floor-action/senate/219889-klobuchar-to-house-pass-immigration-reform
Report: Since Eisenhower, Executive Action Used for Immigration
http://www.nbcnews.com/news/latino/report-eisenhower-executive-action-used-immigration-n219466
JEB BUSH MAKES SPANISH ADS FOR 3 GOP CANDIDATES
"Former Florida Gov. Jeb Bush hasn't said whether he's going to run for president in 2016, but he's going on the air in three races this year – in Spanish. The U.S. Chamber of Commerce on Monday released Spanish-language ads Bush filmed for three Republican candidates: Rep. Cory Gardner in Colorado, who is running for U.S. Senate; embattled Rep. David Valadao in California; and Martha McSally, who is trying to oust Democratic Rep. Ron Barber in Arizona. Bush is President George W. Bush's older brother and many Republican power brokers' favored 2016 candidate. He is bilingual and supports immigration reform. But that position could make it challenging for him to win a Republican primary if he runs."
http://hosted.ap.org/dynamic/stories/U/US_JEB_BUSH_ADS?SITE=AP&SECTION=HOME&TEMPLATE=DEFAULT&CTIME=2014-10-06-18-42-40
SPENDING/BUDGET/ECONOMY:
JOBS AND OBAMA'S POLITICAL WOES
"Despite another seemingly good jobs report, President Obama's approval rating is lower than a snake's belly, and Republicans could retake the Senate in November. Missteps in the Ukraine, Iraq, and elsewhere weigh on voters' minds, but the economy—especially the jobs picture—is not what Obama cracks them up to be. Obama has managed to increase employment only 5.5 million, or about 4 percent, but measured against other presidents facing similar challenges, his performance is hardly stellar. Ronald Reagan was dealt a tough hand by history too. He weathered a deep recession early in his first term and unemployment peaked at 10.8 percent. He cut spending and taxes, eliminated much unnecessary government meddling in business, and boosted employment 8.4 million, or more than 9 percent, in his first five and a half years.
The 5.9 percent unemployment rate is a fraud. The percentage of adults working or seeking employment is the lowest since women began entering the labor force in larger numbers in the 1970s. Were the labor force participation rate the same today as when Obama took office, unemployment would be about 10 percent. Wages remain stagnant and household incomes are well below pre-crisis levels."
http://www.breitbart.com/Big-Government/2014/10/06/Jobs-and-Obamas-Political-Woes
10 Charts on Jobs, Wages, Presidential Standing–and Midterm Elections
http://blogs.wsj.com/washwire/2014/10/06/10-charts-on-jobs-wages-presidential-standing-and-midterm-elections/?mod=WSJBlog
Clinton: "Nobody Believes" Economy Is Coming Back "Because You Don't Feel It"
http://www.realclearpolitics.com/video/2014/10/06/clinton_nobody_believes_economy_is_coming_back_because_you_dont_feel_it.html
One in three jobs will be taken by software or robots by 2025
http://www.computerworld.com/article/2691607/one-in-three-jobs-will-be-taken-by-software-or-robots-by-2025.html
COMMON CORE:
Are teachers really ready for the Common Core?
The controversial standards are about to be tested for the first time, yet questions remain if educators have been adequately trained.
http://www.bostonglobe.com/magazine/2014/10/01/are-teachers-really-ready-for-common-core/bAhagn3zzkQ0bM9w8GgYzN/story.html
Newer New Math
http://www.realclearpolitics.com/articles/2014/10/03/newer_new_math_124176.html
MISC.:
Lois Lerner tries busting into neighbor's home to avoid questions
https://www.youtube.com/watch?v=u88vMSbX_xA
School board slams Michelle O lunch rules: 'Her children go to private school'
"More schools are pointing out the emperor has no clothes, or in this case, isn't eating the "rabbit food" being given to everyone else. Michelle Obama shockNew York's North Tonawanda Board of Education is the latest to lash out at the new school lunch rules championed by First Lady Michelle Obama. "We left thinking, what are we feeding these kids?" school board president Colleen Osborn, said at a recent meeting, according to the Tonawanda News. "We have students of all different shapes and sizes. Some of these kids have lunch at 10 a.m. and then they're limited and can't buy other things. It's a broken system."  The paper reports the board is concerned students may be going hungry. After taking comments from parents, "Someone in the audience made a good point." She added, "Michelle Obama put these things into play, but her children go to private school and they don't have to follow these standards." The board is evaluating the program because the restrictions are having an adverse effect on students, particularly athletes, and the portions and quality aren't what they used to be. "I used to teach in North Tonawanda," said Board Trustee Ann Finkle, according to the paper. "At Spruce we had a wonderful in-house cook, there was fresh, homemade, wonderful food, and it was delicious. Now they have to use wheat flour for everything, the hot pretzels don't have salt and you can't buy nacho cheese to go with it." The News notes students are no longer allowed to purchase a second lunch. Finkle says when she talks to students, they're "not impressed" with the changes. Referring to Obama, the board member said, "I'd like to see what her kids eat at school, they have gourmet chefs and I would like to know the counts on their diets." According to the Sidwell Friends website, students there will be eating classic Caesar salad, cheese tortellini, garden fresh marinara, pesto cream sauce, steamed bright broccoli and red grapes. In contrast, for example, students in the Pleasanton, Texas district are given what amounts to "rabbit food," in the opinion of some parents.  "I was outraged when I saw that picture – I just didn't even know what to say." "There's a salad that just lettuce – no tomatoes, no carrots," another parent says. "They're pretty much just feeding our kids rabbit food." "The challenge is trying to come up with menus that meet those guidelines and are appealing to kids," district superintendent Cynthia Clinesmith tells Fox 29."
http://eagnews.org/school-board-slams-michelle-o-lunch-rules-her-children-go-to-private-school/
DHS NO LONGER NEEDS PERMISSION SLIPS TO MONITOR OTHER AGENCIES' NETWORKS FOR VULNERABILITIES
"The Department of Homeland Security has spelled out its intentions to proactively monitor civilian agency networks for signs of threats, after agencies arguably dropped the ball this spring in detecting federal websites potentially harboring the Heartbleed superbug. Annual rules for complying with the 2002 Federal Information Security Management Act released Friday require agencies to agree to proactive scanning. The regulations also contain new requirements for notifying DHS when a cyber event occurs. "The federal government's response to the 'Heartbleed' security vulnerability highlighted the need to formalize this process, and ensure that federal agencies are proactively scanning networks for vulnerabilities," Office of Management and Budget Director Shaun Donovan said in an Oct. 3 memo to department heads. "This year's guidance clarifies what is required of DHS and federal agencies in this area." In April, researchers discovered Heartbleed, a glitch in widely used data encryption software. DHS for years has had the tools to monitor networks governmentwide for intrusions. In addition, "Einstein," a mesh of diagnostic hardware and software, detects and helps prevent cyber intrusions. In May, Homeland Security officials told House lawmakers at a hearing that the department planned to expand Einstein's capabilities and deployment. At the time, Einstein's latest iteration, EINSTEIN 3 Accelerated, only covered seven departments and agencies. Extending coverage "has been significantly delayed by the lack of clear authorities for DHS," National Cybersecurity Communications Integration Center Director Larry Zelvin testified. The new formalized process for vulnerability scans pertains only to public-facing civilian agency networks. The procedures involve surveilling Internet-accessible addresses and segments of agency systems for weaknesses on an ongoing basis, "without prior agency authorization on an emergency basis where not prohibited by law." DHS officials Friday told Nextgov that, in the past, the department would have to obtain essentially permission slips from agencies before using Einstein and scanning their systems. Officials added that DHS now has 110 agreements from agencies to scan for vulnerabilities. Beth Cobert, OMB deputy director for management, said in a blog post Friday the arrangement does not replace existing agency network scans, rather, it "will provide a consistent scanning methodology that quickly identifies risks and vulnerabilities that may have governmentwide implications."
http://www.nextgov.com/cybersecurity/2014/10/dhs-no-longer-needs-permission-slips-monitor-other-agencies-networks-vulnerabilities/95807/
Risen: Journalists must fight or become irrelevant
Colby College's Lovejoy winner, a New York Times reporter, faces the possibility of being imprisoned for refusing to reveal his sources.
"Risen, 59, was speaking at Lorimer Chapel at Colby College after receiving the Elijah Parish Lovejoy Award for courageous journalism. The award, given annually, is named for Lovejoy, an Albion native and Colby graduate and journalist who was murdered in 1837 while defending his printing press against a pro-slavery mob in Illinois. A two-time Pulitzer Prize winner, Risen faces the prospect of being imprisoned for refusing to reveal his sources of information about a failed CIA operation to disrupt Iran's nuclear weapons program. He detailed that operation in his book "State of War: The History of the CIA and the Bush Administration," and was subpoenaed by federal prosecutors for refusing to name his sources. While Risen said Sunday he could not discuss the case specifically, he said that he will always protect those who give him information. "I would go to jail to protect the confidentiality of sources," he said. With a crew from CBS's "60 Minutes" filming Sunday's Lovejoy Convocation, Risen spoke to a packed chapel about how the U.S. war on terrorism after 9/11 treats whistle blowers and those who seek to bring the government's actions to light as criminals. It was much like how Lovejoy was treated — as a disruptive force who became an abolitionist decades before abolitionism had any impact in the broader society, Risen said."
http://www.centralmaine.com/2014/10/05/risen-journalists-must-fight-or-become-irrelevant/
EXCLUSIVE — MIKE LEE: DEMOCRATS HIDING BIG GOVERNMENT 'STATUS QUO' AGENDA FROM AMERICA HEADING INTO ELECTION
http://www.breitbart.com/Big-Government/2014/10/06/Exclusive-Mike-Lee-Democrats-Hiding-Big-Government-Status-Quo-Agenda-From-America-Heading-Into-Election
POLL: HARRY REID NET FAVORABILITY RATING 'WORST OF HIS CAREER'
"Senate Majority Leader Harry Reid (D-NV) has the lowest net favorability rating of his entire career.  A Gallup poll found that 45% of Americans view Reid unfavorably while only 21% view him favorably for a net favorable score of -24, which "is the worst of his career." Reid's favorability rating even dropped eight percentage points among Democrats since April.
Reid has blocked numerous bills in the Senate, including legislation that would have prevented President Barack Obama from using federal funds to enact more acts of executive amnesty for illegal immigrants. After urging Obama to go big on executive amnesty, he and other Senate Democrats reportedly begged the President to delay it until after the midterms to give Democrats the best chance of retaining control of the Senate.  Gallup conducted its poll Sept. 25-30."
http://www.breitbart.com/Big-Government/2014/10/06/Poll-Harry-Reid-Net-Favorability-Rating-Worst-of-His-Career
The Insiders: Voters have turned decidedly against President Obama
"Voters have turned decidedly hostile toward President Obama and his policies. That's not just my partisan view; it is empirical data. A poll released over the weekend shows that 32 percent of voters are using their midterm election votes to send a message of opposition to the president. That is "the highest 'no vote' percentage in the last 16 years" as measured by Gallup. I have never seen a White House or a political party as hollowed out as the Democrats appear to be now.  The Obama presidency isn't officially over yet, but it is receding further into our rearview mirror.  And it is becoming clear that many in the Democratic Party think the Obama presidency is effectively over, and they are acting accordingly. From former secretary of defense and CIA chief Leon Panetta's recent scathing criticism of President Obama's foreign policy (or lack thereof) to the myriad of Democratic campaign ads aimed at distancing candidates from the president, all signs point to Democrats' disillusionment with the president. Their disengagement from President Obama is remarkable, given how financially dependent many Democrats are on the president's fundraising abilities. A piece written by David Graham in The Atlantic argues that President Obama is facing a "friendly-fire problem," but his problems obviously run deeper than criticisms from ex-Administration officials. The Democrats are already pointing fingers and assigning blame — even though it is too early to do an election 2014 post-mortem — and nothing the president is doing is helping.  David Axelrod even called President Obama's assertion that his "policies are on the ballot" "a mistake" on "Meet the Press" this weekend."
http://www.washingtonpost.com/blogs/post-partisan/wp/2014/10/06/the-insiders-voters-have-turned-decidedly-against-president-obama/
Zogby Analytics Poll: Obama Approval 44%
http://www.forbes.com/sites/johnzogby/2014/10/06/zogby-analytics-poll-obama-approval-44/
PIERS MORGAN: OBAMA 'A BIG DISAPPOINTMENT'
http://www.breitbart.com/Breitbart-TV/2014/10/06/Piers-Morgan-Obama-a-Big-Disappointment
What Has Obama Done for You Lately? (Young Turks)
"Can anyone tell me what President Obama's second-term goals are? What has he accomplished? What would he like to accomplish? A little bit of immigration reform? Wow! What else? Still waiting. I've never seen a guy want to coast this much as president. Even Bush who couldn't wait to get out of office and be an ex-president was at least still trying really bad ideas to the end. What in the world is President Obama's agenda?! So, in foreign policy, it's apparently "don't do stupid shit." Okay, forget Republican criticism, which is that this strategy does not involve starting enough wars (that problem has been fixed, by the way). But think about the emptiness of that idea. It assumes that you have nothing you want to accomplish and would just like to skate by until you're done. If at the end of his eight years in office, President Obama's team got to say, "We killed bin Laden and didn't do anything too stupid," they would hang up a Mission Accomplished banner. That's so sad. My God man, what is your vision of the world?"
http://www.huffingtonpost.com/cenk-uygur/what-has-obama-done-for-y_b_5939762.html
In Arkansas, Bill Clinton tries to save Democrats from Barack Obama
"In what is likely to become a theme of the last weeks of campaigning before the midterm elections, former President Bill Clinton all but begged voters here in Arkansas not to use their vote as an expression of disapproval for Barack Obama. The president is playing an outsized role in the race between Arkansas Democratic Sen. Mark Pryor and Republican challenger Rep. Tom Cotton, R-Ark. Obama is seriously unpopular here; a recent survey by the Democratic polling firm Public Policy Polling put his job approval rating at 31 percent, versus 62 percent disapproval. Given that, Cotton has relentlessly tied Pryor to Obama, saying Pryor has voted with the president "93 percent of the time" and is a reliable rubber stamp for anything Obama wants to do. The strategy has given Cotton a small but durable lead in the race; he has been ahead in eight of the last ten public surveys included in the RealClearPolitics average of polls. Democrats are feeling the heat, and the campaign against Obama was clearly on Clinton's mind when he addressed a crowd of at least 1,000 at the University of Central Arkansas. "[Republicans] are really running against the president, aren't they?" Clinton said. "They see the polls, the president is unpopular in Arkansas."
http://washingtonexaminer.com/in-arkansas-bill-clinton-tries-to-save-democrats-from-barack-obama/article/2554462
Bill Clinton tells Arkansans: Don't protest Obama in midterm vote
http://www.cbsnews.com/news/bill-clinton-tells-arkansans-dont-protest-obama-in-midterm-vote/
Krauthammer: Obama Screwing Over Senate Dem Candidates [VIDEO]
http://dailycaller.com/2014/10/06/krauthammer-obama-screwing-over-senate-dem-candidates-video/
Ominous for Dems: More Americans say their midterm vote opposes Obama
"When Republicans scored historic gains in the 2010 midterm elections to seize control of the House, Barack Obama called it "a shellacking" for his party. Thirty percent of voters then said their vote was a message of opposition to the Democrat for his agenda, including the ineffective stimulus spending and ObamaCare passage on a strict partisan vote. That year 63 new Republicans entered the House and six in the Senate. With the 2014 midterm elections just 29 days away, an even larger percentage — nearly a third of registered voters (32%) — say they will be voting to oppose the nation's top political fundraiser. Actually, early voting is already underway in many states. So, some may have already sent their message into the ballot box.
That 32% found in a new Gallup Poll is even larger than the percent that said it voted to oppose President George W. Bush back in the 2006 midterms, when the GOP lost control of both houses of Congress. A president's second-term midterm elections are historically bad news for the party controlling the White House. By then, voters have grown fatigued with the president, his speeches, agenda and failures. Only one president in the last century has seen his party gain seats then. (Bill Clinton, 1998, +5 House seats.) And that anomalous victory was presaged by a similar Gallup question that found, despite his intern affair and impeachment, 24% said their vote would be to support him and 19% to oppose him. Even President Reagan, who enjoyed strong job approval (63%) and a humming economy, saw his party lose five House and eight Senate seats in 1986. To complicate Obama's challenge this time, Democrats must defend 21 of the 35 Senate seats up for election, while Republicans need only garner a net gain of six to retire Harry Reid as majority leader."
http://news.investors.com/Politics-Andrew-Malcolm/100614-720368-gallup-finds-many-more-oppose-obama-agenda-than-support.htm?ven=rss&utm_source=feedburner&utm_medium=feed&utm_campaign=Feed%3A+PoliticRss+%28Politic+RSS%29
Michelle Obama to campaign for Braley
http://washingtonexaminer.com/michelle-obama-to-campaign-for-braley/article/2554430?custom_click=rss
Grimes Staffers Caught on Camera Admitting She's 'Lying' about Support for Coal
"In the latest sting from conservative video activist James O'Keefe, campaign staffers for Democratic candidate Alison Lundergan Grimes are caught on camera admitting the Senate hopeful is "lying" to voters about her support for the Kentucky coal industry. Undercover reporters from O'Keefe's "Project Veritas" organization visited Grimes campaign offices and Democratic-party headquarters in Kentucky, posing as anti-coal environmentalists. Hidden cameras caught staffers explaining that Grimes doesn't really support Kentucky's robust coal industry, and is instead seeking to blur the lines between herself and Senate Minority Leader Mitch McConnell in a state deeply hostile to President Obama and his environmental agenda.  "You know she has to say that," said Juanita Rodriguez, a Warren County Democratic operative. "Because in Kentucky if you don't support the coal industry, you are dead . . . It's a lying game, unfortunately." "If we can get her elected, do you think she is going to do the right thing and she's gonna try to wipe out that coal industry and go for better resources?" one of the reporters asked Fayette County Democratic Committee member Gina Bess.  "I absolutely think she is," Bess replied.  Grimes campaign staff also admitted their candidate's double-speak on coal. "She's trying to get votes, in that sense, from parts of Kentucky that that's appealing to," said field organizer Chase Sanders. "But once she gets in she's going to be very realistic about the fact that there are environmental problems and she will do her part, you know, in a sense, to support those things."
http://www.nationalreview.com/corner/389631/grimes-staffers-caught-camera-admitting-shes-lying-about-support-coal-brendan-bordelon
Poll shows Grimes leads McConnell for Kentucky Senate. Upsurge or outlier?
http://www.csmonitor.com/USA/DC-Decoder/Decoder-Buzz/2014/1006/Poll-shows-Grimes-leads-McConnell-for-Kentucky-Senate.-Upsurge-or-outlier
Rumble In The Jungle: Republicans Could Win Louisiana Outright… With A Tweak
http://dailycaller.com/2014/10/06/rumble-in-the-jungle-republicans-could-win-louisiana-outright-with-a-tweak/
LIBERTARIAN GYM OWNER COULD PLAY KEY ROLE IN IL GOV RACE
"A new Rasmussen poll shows the Illinois Governors race nearly a tie with the state's Democratic Governor Pat Quinn holding a two-point advantage over GOP challenger Bruce Rauner. In years' past a libertarian or any independent party line candidate was ignored as inconsequential to the election; however, the state's libertarian candidate for governor, Chad Grimm, could very well decide if Quinn stays in office. Grimm, a 33 year old Golds Gym manager in Peoria, does not believe that he will best either Quinn or Rauner for the position of governor of Illinois, Chicago Magazine reported earlier in the week, but maintains the goal of his campaign is to get at least into the double digits in the polls come election day. Last election cycle four years ago Republican candidate Bill Brady lost by only one percent of the vote, around the amount of votes the Libertarian candidate Lex Green received.: "Our goal is double digits—13 or 14 percent. And remember, in 2010, all the third party candidates collectively, including the Green Party candidate Rich Whitney and Independent Scott Lee Cohen, did make a difference.  All together they got 7 percent of the vote. If we break 5 percent, we make ballot access easier in future elections.  [Grimm needed 25,000 signatures—he claims to have collected 45,000—while the two major party candidates needed only 5,000. Also, in 2010 Quinn beat Brady by less than half of one percent.]" Scott Lee Cohen, however, had more name identification than Brady, but for all the wrong reasons. Cohen was pushed off the Democratic ticket by party leaders for Lieutenant Governor after allegations of domestic abuse, steroid use, and accusations that he abused a prostitute surfaced. He went on to run as an independent."
http://www.breitbart.com/Big-Government/2014/10/02/Libertarian-Gym-Owner-Could-Play-Key-Role-In-IL-Gov-Race
You Know the Koch Brothers: Now Meet the 'Koch Sisters'
"Joyce and Karen Koch aren't related to each other. But that's not important; they're sisters "in spirit." Besides, what they really want you to know is that they're not related to the Koch brothers, the billionaire conservatives funding political candidates and causes nationwide. Because of their famous surname, Karen, 51, a community college professor in Michigan, and Joyce, 71, a retired Iowa social worker now living in New jersey, were recruited by labor activists at the AFL-CIO to be the faces of the labor group's "Koch Sisters" ad campaign attacking the reclusive oil and gas tycoons, who consistently oppose climate change legislation, and push for repeal of Obamacare and a balanced budget through Americans for Prosperity, the conservative group they helped start. After a spate of lighthearted spots, including one in which they banter about establishing an exclusive "Koch lane" in the checkout line, the Koch sisters have filmed a new ad, hitting airwaves in battleground areas including Kentucky and Wisconsin this week, with a more serious tone."
http://abcnews.go.com/Politics/koch-brothers-now-meet-koch-sisters/story?id=25983879
POLL: ONLY 20% HAVE 'GREAT DEAL' OF CONFIDENCE IN FEDS TO PREVENT EBOLA OUTBREAK
"Though a majority of Americans have some amount of confidence that the federal government can prevent an Ebola outbreak, just 20 percent have a "great deal" of confidence in the Obama administration's ability to contain the disease. The survey, which was conducted Oct. 2-5, found that 38 percent of Americans have a "fair amount" of confidence in the federal government. Seventeen percent have "no confidence at all," while 24 percent said there was "not too much confidence" in the government's ability to prevent an outbreak. Thirty-two percent of Americans are either "very worried" or "somewhat worried" that "they or someone in their family will be exposed" to Ebola while 67 percent are "either not too (37 percent) or not at all worried (30 percent) about contracting Ebola." Pew notes that "in August 2009, 45 percent were worried about the possibility of being exposed to swine flu, and in November 2005, 38 percent worried about contracting bird flu." Democrats (69 percent) "have a great deal or fair amount of confidence) have more confidence in the Obama administration to contain Ebola threat than either independents (56 percent) or Republicans (48 percent)."
http://www.breitbart.com/Big-Government/2014/10/06/Pew-Poll-Only-20-Have-Great-Deal-of-Confidence-in-Feds-to-Prevent-Ebola-Outbreak
Obama: "Extremely low" chance of U.S. Ebola outbreak
http://www.cbsnews.com/videos/obama-extremely-low-chance-of-u-s-ebola-outbreak/
EBOLA SO CONTAGIOUS, PRESIDENTIAL ORDER DICTATES QUARANTINES
"Amid the Ebola case in Dallas, government officials have been quick to reassure citizens there is little to worry about. Public health officials claim that it is difficult to contract Ebola, as it supposedly only spreads through direct contact with body fluid. Despite such assertions, the virus has enough potential to cause a devastating outbreak that an executive order was passed in 2003 labeling Ebola a "quarantinable communicable disease." This means that no court order is necessary to quarantine an individual who is not yet ill, but has been exposed to Ebola.
Ebola is one of the relatively few illnesses that are exempt from typical procedural requirements that come with quarantines. Quarantine or isolation associated with disease control is a restraint of constitutionally protected liberty. Like criminal arrest, or involuntary commitment into a mental health facility, legal safeguards must be taken but public health and welfare is also an issue.  President George W. Bush signed an Executive Order in 2003, adding Ebola to the list of quarantinable communicable diseases. Announcing the order, the CDC released a press release that said, "Based upon the recommendation of the Secretary of Health and Human Services, in consultation with the Surgeon General, and for the purpose of specifying certain communicable diseases for regulations providing for the apprehension, detention, or conditional release of individuals to prevent the introduction, transmission, or spread of suspected communicable diseases, the following communicable diseases are hereby specified pursuant to section 361(b) of the Public Health Service Act." Ebola is listed under Viral Hemorrhagic Fevers."
http://www.breitbart.com/Breitbart-Texas/2014/10/06/Ebola-So-Contagious-Presidential-Order-Dictates-Quarantines
'In 1976 I discovered Ebola – now I fear an unimaginable tragedy'
Peter Piot was a researcher at a lab in Antwerp when a pilot brought him a blood sample from a Belgian nun who had fallen mysteriously ill in Zaire
http://www.theguardian.com/world/2014/oct/04/ebola-zaire-peter-piot-outbreak
Obama's new airport screening plan uses CUSTOMS AGENTS to spot Ebola as president concedes that 'we don't have a lot of margin for error'
"–President said there will be 'additional passenger screening both at the source and here in the United States' because 'we don't have a lot of margin for error'
–Customs and Border Patrol agents will watch incoming passengers for signs of illness and coordinate with the CDC as needed
–Announcement came following an hour-long strategy session with top national security, homeland security and health officials
–Administration has decided not to institute a travel ban from affected countries but says that could change
–CDC is monitoring 48 people in Dallas may have come into contact with Thomas Eric Duncan, in case they start showing symptoms
–Duncan, the first patient diagnosed on US soil, is reportedly struggling to survive after he spent nearly a week in Dallas before landing in isolation"
http://www.dailymail.co.uk/news/article-2781703/Americans-set-face-increased-screening-airports-amid-Ebola-crisis-CDC-FINALLY-considers-giving-passenger-arriving-Liberia-medical-check-arrival.html
U.S. not considering a travel ban amid Ebola outbreak: White House
"The Obama administration is not considering a ban on travelers from countries most affected by the deadly Ebola virus outbreak, the White House said on Monday. "A travel ban is not something that we're currently considering," White House spokesman Josh Earnest told reporters at a daily briefing. "We feel good about the measures that are already in place," he said."
http://news.yahoo.com/u-not-considering-travel-ban-amid-ebola-outbreak-171525384.html
Americans Favor Temporary Flight Ban From Ebola-Affected Areas in Africa
"Following news of the first Ebola case diagnosed in Dallas, Texas, American adults are more concerned about the virus and most favor a temporary ban on flights from African countries afflicted with the virus. A new Rasmussen Reports national telephone survey finds that most Americans (58%) believe the United States should impose a temporary ban on all airline flights from countries in Africa where there are confirmed cases of Ebola. Twenty-four percent (24%) don't think there should be such a ban, while 17% more are undecided. (To see survey question wording, click here.)"
http://www.rasmussenreports.com/public_content/lifestyle/general_lifestyle/october_2014/americans_favor_temporary_flight_ban_from_ebola_affected_areas_in_africa
ANDREA MITCHELL: 'YOU CANNOT TRUST' WEST AFRICANS TO HONESTLY ANSWER EBOLA QUESTIONNAIRE BEFORE FLYING TO US
http://www.breitbart.com/Big-Government/2014/10/06/Andrea-Mitchell-You-Cannot-Trust-West-Africans-to-Honestly-Answer-Ebola-Questionnaire-Before-Flying-to-US
Sen. Ted Cruz questions U.S. response to Ebola crisis
http://www.cbsnews.com/news/sen-ted-cruz-questions-u-s-response-to-ebola-crisis/
OBAMA'S PRIORITY: NOT PROTECTING AMERICANS
Thomas Sowell: He takes 'citizen of the world' role more seriously than role as president
http://www.wnd.com/2014/10/obamas-priority-not-protecting-americans/
DONALD TRUMP: OBAMA 'STUPID' OR 'ARROGANT' FOR NOT INSTITUTING EBOLA TRAVEL BAN
http://www.breitbart.com/Big-Government/2014/10/06/Donald-Trump-Obama-Stupid-or-Arrogant-for-Not-Instituting-Ebola-Travel-Ban
FBI: Militants may be working on plan to strike US
http://news.yahoo.com/fbi-militants-may-working-plan-strike-us-133248297.html
Leon Panetta: Obama Has "Lost His Way"
"We are at a point where I think the jury is still out," former Secretary of Defense Leon Panetta said of President Obama's legacy in an interview with USA Today. "For the first four years, and the time I spent there, I thought he was a strong leader on security issues… But these last two years I think he kind of lost his way. You know, it's been a mixed message, a little ambivalence in trying to approach these issues and try to clarify what the role of this country is all about." "He may have found himself again with regards to this ISIS crisis. I hope that's the case. And if he's willing to roll up his sleeves and engage with Congress in taking on some of these other issues, as I said I think he can establish a very strong legacy as president. I think these next 2 1/2 years will tell us an awful lot about what history has to say about the Obama administration," Panetta said."
http://www.realclearpolitics.com/video/2014/10/06/leon_panetta_obama_has_lost_his_way.html
Chicago Teen Arrested For Trying To Join ISIS
http://dailycaller.com/2014/10/06/chicago-teen-arrested-for-trying-to-join-isis/
NYT: OHIO ISLAMIC CENTER WANTS $4 MILLION GYM TO KEEP YOUTH FROM JOINING ISIS
http://www.breitbart.com/Big-Peace/2014/10/05/NYT-Ohio-Islamic-Center-Wants-4-Million-Gym-to-Keep-Youth-from-Joining-ISIS
TEA PARTY PATRIOTS:
Viguerie: Cruz Can Save the Day
""The local leaders that I'm in touch with understand that President Obama cannot continue to have the rubber stamp from the United States Senate that he has right now," Jenny Beth Martin says. "Although we don't appreciate how we've been treated, we still understand that there is something greater at stake."
http://www.conservativehq.com/article/18509-viguerie-cruz-can-save-day