News Briefing for Tuesday, October 28, 2014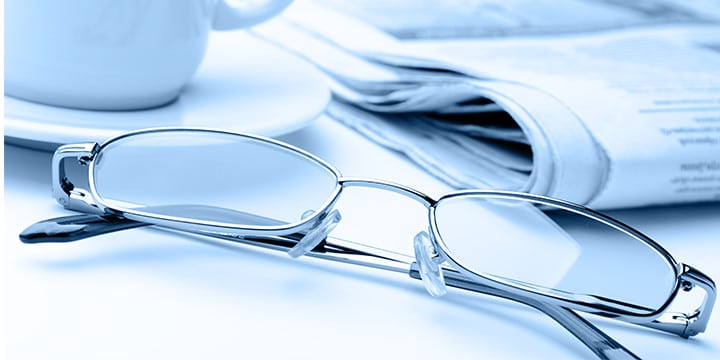 HEALTHCARE:
The facts behind Obamacare's numbers
Many enrollees had coverage before the health care law forced them out
"A new report from health care expert Ed Haislmaier — one based on actual enrollment data, not surveys — illustrates two facts that should give us pause. One is that the decline in the number of people who are uninsured isn't as high as it may seem at first glance. The other is that more than two-thirds of the gain in coverage is a result of an increase in the number of people in Medicaid, the federal government's health care program for the vulnerable poor. This isn't exactly what Americans were led to believe would happen when the Patient Protection and Affordable Care Act, often referred to as Obamacare, became law. Let's look a little closer at the first point. Why isn't the number of newly insured people as high as it might seem? Proponents of Obamacare, after all, can point to the 6.2 million Americans who have been enrolled in individual-market coverage since Obamacare took effect. You have to take into account, though, the 3.8 million who lost their employer-based coverage during the same period. As a result, the number of Americans who gained private health insurance increased by a bit less than 2.5 million in the first half of 2014. In short, Mr. Haislmaier shows, decline in employment-based coverage offset 61 percent of the increase in individual-market coverage. Why would so many people be losing employer-based coverage? Because of the negative incentives built into Obamacare. It's cheaper for many employers (who might otherwise face steep rises in coverage costs or fines from Washington) to stop offering coverage altogether and let their employees fall into government-run programs. Now let's consider the second point. During this same period, enrollment in Medicaid and the Children's Health Insurance Program increased by almost 6.1 million individuals. Of the 8.5 million total individuals who gained health insurance coverage, 71 percent of that net coverage gain was due to Obamacare's expansion of Medicaid to able-bodied, working-age adults. "The inescapable conclusion," writes Mr. Haislmaier, "is that, when it comes to covering the uninsured, Obamacare so far is mainly an expansion of Medicaid." This is hardly what Americans were promised. Or what they expected when President Obama last year said that Obamacare is "doing what it's designed to do — deliver more choices, better benefits, a check on rising costs." Today, the president touts the millions of Americans who have gained coverage. However, we don't hear much in the way of context. Left unsaid is that a large number of the 6.2 million cited above already had individual or employer-based coverage but were forced by Obamacare to get new coverage. Also unmentioned is the fact that the 6.1 million new Medicaid enrollees include able-bodied, working-age adults who are being given substandard government coverage in lieu of what they really need: a job. We certainly don't hear much to contradict the much-hyped "check on rising costs."
http://www.washingtontimes.com/news/2014/oct/27/feulner-the-facts-behind-obamacares-numbers/
Obamacare 2015 prices revealed before election by ValuePenguin
"The Obama administration isn't revealing how much prices will increase on Obamacare insurance policies until after the election, but Jonathan Wu can tell you right now. Mr. Wu, the 33-year-old CEO of ValuePenguin, has posted an Obamacare calculator on the company's website at www.valuepenguin.com that allows consumers to shop, compare prices and figure out how much they'll be spending before the Healthcare.gov website unveils its plans on Nov. 15. Oh, and there's no charge. "It's completely free," Mr. Wu said. "All the resources on our site are completely free." He said most of the relevant data is available now from state insurance regulators, who approve price changes on policies before they wind up on the federal and state health-care exchanges. It's just a matter of digging up the information and devising a way to make it accessible online. That's easier said than done — just ask anyone working on the government health-care exchanges — but Mr. Wu, who has a background in hedge funds and a degree in computer science from Columbia University, said he's surprised more people aren't doing it. When the Obamacare websites launched last year, "tons of people were covering it going into open enrollment and they want to talk about prices, but it was interesting to us that no one actually pulled up the rate filing or no one talked to these regulators when all this information existed," he said."
http://www.washingtontimes.com/news/2014/oct/27/valuepenguin-shows-obamacare-2015-prices-policies/?page=1
Is your ObamaCare information safe?
"As the second year of ObamaCare enrollment approaches, the focus this time is on the security of information the government requires enrollees to provide. Rep. Lamar Smith, R-Texas, chair of the committee with jurisdiction over security of the website,said," we've had hearings on the subject of the security or lack of security with the ObamaCare website and what we've discovered is that it seems to be easy to be hacked, the security is not secure." Smith isn't the only one worrying. A security expert noted that the health care website is one of the largest federal collections of personal information ever assembled. Security analyst David Kennedy, of a company called TrustedSec, explained, "they require first name, last name … they require your home address, require your social security number, and then payment information" — including credit card data. Worries increased when a test site for ObamaCare was hacked on July 8 but not discovered until August 25. Officials said no information was compromised and that comprehensive testing was now underway. But just last month, a Government Accountability Office report said, "Until these weaknesses are fully addressed, increased and unnecessary risks remain." Officials now say they have met 19 of 22 GAO recommendations. One security specialist, however, warned that hacking of all kinds is rapidly rising. "We're seeing it on an unprecedented level, said David Kennedy."I mean attacks this year have gone up 400 percent from the prior year. We see it from China, Russia, you know inside the United States itself, organized crime units … I mean it's a mess out there right now." Dan Mendelson of Avalere Health said, "Look, when J.P. Morgan gets hacked, you've got to worry about everything and the fact is that consumers are putting a lot of confidential information onto the site." Congressman Smith had concerns last fall. But in testimony, Todd Park, the former Chief Technology Officer for the administration and assistant to the president, testified last November he knew nothing about security problems. "I'm not, uh, deeply familiar with, uh, the development testing regimen happened prior to September 1," Park testified. Smith, however, said he thinks security problems were known but ignored, and is issuing a subpoena for Park to come back and testify again. "When we found out we weren't getting all the information from him that we should and it may or may not have been accurate, that's when we decided to issue the subpoena," Smith said. One security expert noted healthcare.gov is a still a huge ripe target … and that unlike the private sector, no law requires the federal government to even inform you if your information has been hacked."
http://www.foxnews.com/politics/2014/10/27/is-your-obamacare-information-safe/
Over 200,000 Doctors Avoiding Obamacare Plans
"The number of physicians nationwide that are declining to accept health plans from Obamacare exchanges is growing, according to a study from the American Action Forum. As of May 2014, over 214,000 doctors wouldn't participate in Obamacare plans, and that number may be growing, according to AAF, a free-market think tank in Washington. While some Obamacare kinks have been worked out over the past year, exchange plans remain as unfriendly to doctors as ever. Obamacare puts physicians — especially the dwindling number of those in private practice — in an especially difficult financial situation, expecting doctors to eat the costs of patients who discontinue coverage and to simply take on more patients to make up for bottom-level reimbursements. Exchange plans nationwide pay on average significantly less than plans in the private market and even Medicare, according to AAF. While private plans generally pay doctors $1.00 for performing a given service, Medicare averages just $0.80; exchange plans are allowing doctors just $0.60 for the same thing. That puts Obamacare plans more in line with Medicaid reimbursements, AAF reports, and Medicaid's low reimbursement rates have been driving doctors away for years. The low physician reimbursements are likely borne out of the administration's strong-handed push to keep Obamacare premium hikes as low as possible. In order to keep price low, insurers have to cut costs somewhere; in exchanges, companies moved to covering just narrow networks with few in-network physicians and offering low reimbursement rates to doctors with the promise that if physicians work even more, they'll recoup their losses. But the structure of the Affordable Care Act itself puts doctors who accept plans purchased on Obamacare exchanges at risk of never being paid at all. Obamacare requires insurers who sell plans on the exchanges to keep coverage active even after a customer has stopped paying their premiums, for an extra 90 days. For the first 60 days after a customer has stopped paying but is still insured, the insurance company has to pay for any care the patient uses. But for any services used in the final 30 days before a customer's insurance can be terminated, doctors that see those patients won't be paid at all. It's no wonder that in such an unfriendly climate for physicians, many are staying out of Obamacare plans. At the beginning of Obamacare's first enrollment period last year, over 70 percent of California's physicians weren't participating in Covered California plans, according to AAF — a big problem for the state with the largest Obamacare enrollment in the nation."
http://dailycaller.com/2014/10/27/over-200000-doctors-avoiding-obamacare-plans/
Older Broadway Actors Booted From Equity-League Health Plan In Obamacare Fallout
"They spent decades singing and dancing their hearts out for eight shows a week, but now the curtain is closing on their health care coverage. Hundreds of older stage actors are being kicked off the Actors' Equity Association health insurance plan after the organization that manages the plan decided the actors were no longer cost-effective, according to people familiar with the situation. Actors' Equity Association is the largest union for stage actors, representing almost 50,000 actors and stage managers across the United States. The change, which takes effect at the end of this year, was made by the board of trustees for Equity-League Health Fund, the group that manages health plans for the union. It affects union members who pay their own premiums post-Cobra. In a July 11 letter obtained by International Business Times, the Equity-League office said the decision was made due to "the enormous and rising costs" of the self-pay program and because of expanded availability of health insurance due to the Affordable Care Act, or Obamacare. "I was flabbergasted," said one actor, who worked for decades on Broadway and in regional theaters. "Most of us were in shock." Actors spoke with IBTimes on the condition of anonymity out of fear of being blacklisted by retaliatory theater producers. Many say they feel like they're being cast aside by a union that had promised to look out for their interests. "Of course, we're not cost-effective," said one actor. "We're older people. You don't just isolate a few people, the ones who are costing you the most money. That's not what insurance is."
http://www.ibtimes.com/older-broadway-actors-booted-equity-league-health-plan-obamacare-fallout-1714181
'Obamacare' didn't fix it all: Free health clinics must work harder for funding
"More than 406,000 Michiganders have gotten health insurance coverage through the state's Medicaid expansion, but free and need-based clinics says they're stretched tight because of a perception that the Affordable Care Act (ACA) has fixed health care. "I don't think there's any doubt about that," said Dr. Barry Saltman of the Care Free Medical and Dental Clinic in Lansing. The clinic serves more than 5,000 patients in the Ingham County area, and has locations in Lansing and Mason. It was among 53 clinics across the state awarded "Strengthening the Safety Net" grants by Blue Cross Blue Shield of Michigan last week. "Safety net clinics provide access to care for tens of thousands of uninsured Michigan residents in need of medical treatment and without these clinics, patients would delay and even forego care at great cost to themselves, their families and the health care system," said Kim Kratz, BCBSM senior health care analyst. "Blue Cross understands the need for free clinics isn't going away and our partnerships help many in the state gain access to much needed care and, in some cases, life-saving services." The grants are worth $15,000 each, money free clinics say is still needed after expanded Medicaid and individual market coverage ushered in by the Affordable Care Act. Saltman said that there is still a strong demand for the free and need-based services his clinic provides. Some people still haven't signed up for Medicaid. Some still can't afford the premiums on the federal health care exchange. People in the country illegally aren't eligible for the exchange or Medicaid services. His clinic is still packed."
http://www.mlive.com/lansing-news/index.ssf/2014/10/obamacare_didnt_fix_it_all_fre.html
The Love Affair With Obamacare
"Americans love Obamacare, the New York Times propagandizes today. It's not the only media outfit running with this story today, suggesting a coordinated campaign effort a week before the election. According to the New York Times, it is too soon to tell if Obamacare is working, except with the young. There, Obamacare seems to be working. But, here's the kicker. With the Obama Administration claiming Obamacare would reduce costs, the New York Times finds it only has at the margins. The paper also speculates that the exchanges will work better next year. And, most importantly, the paper has to admit Obamacare has not been as affordable as promised. Most importantly, the propagandists largely ignore the fact that Obamacare is deeply unpopular still. They ignore the millions of Americans who could not keep their doctor or insurance. They ignore the millions of Americans forced into a system they do not want. The media, a week before the election, is doing its best to re-write how awesome Obamacare is. To do so, they have to ignore most of the major contentions by conservatives. The media really is predictable. They have spent a year ignoring complaints and concerns over Obamacare, downplaying so many real-world stories. Now, a week before the election, they'd have us believe everything is just fine."
http://www.redstate.com/2014/10/27/the-love-affair-with-obamacare/
Oh, by the way, the House GOP still hasn't filed that lawsuit challenging Obama's executive overreach
http://hotair.com/archives/2014/10/27/oh-by-the-way-the-house-gop-still-hasnt-filed-that-lawsuit-challenging-obamas-executive-overreach-yet/
Jeanne Shaheen's Dishonest Claim That Obamacare Doesn't Cut Medicare
"In last night's U.S. Senate debate in New Hampshire between incumbent Jeanne Shaheen (D.) and challenger Scott Brown (R.), Shaheen uttered a flat-out, bald-faced lie: that Obamacare doesn't cut Medicare spending to pay for its expansion of coverage to the uninsured. It's a talking point that a number of Democratic Senate candidates—and their enablers in the lefty blogosphere—have been clinging to. And it's embarrassingly dishonest. "I want to go back to Scott Brown's suggestion that we've taken three-quarters of a trillion dollars out of Medicare. That's been shown to be false," claimed Shaheen. "The fact is that our passage of the Affordable Care Act has actually lengthened the life of Medicare by 13 years." Obamacare cuts Medicare by $853 billion from 2014–23. Wrong. The nonpartisan Congressional Budget Office, Washington's official scorekeeper of the fiscal impacts of legislation, has repeatedly described Obamacare as reducing Medicare spending by hundreds of billions of dollars. The most recent official estimate comes from July 24, 2012, when the CBO projected that repealing Obamacare's Medicare cuts would increase "spending for Medicare…by an estimated $716 billion over that 2013–2022 period." Another way to say the same thing: Obamacare cuts Medicare by $716 billion over that period relative to prior law. This an open-and-shut case. Democrats started road-testing this talking point in the 2012 Presidential campaign between Mitt Romney and President Obama. The Congressional Budget Office estimated that, between 2012 and 2021, Obamacare cut spending on Medicare by $716 billion. If you want the details on those Medicare cuts, I wrote about them here. Below you'll find a graphic that spells it out."
http://www.forbes.com/sites/theapothecary/2014/10/22/jeanne-shaheens-dishonest-claim-that-obamacare-doesnt-cut-medicare/
IMMIGRATION:
Janet Napolitano throws her support behind executive action on immigration
"Former homeland security secretary Janet Napolitano is supporting executive action by President Obama to change immigration policy if Congress fails to pass a broad overhaul, citing what she calls her successful 2012 push to delay deportations of many younger immigrants. "If Congress refuses to act and perform its duties, then I think it's appropriate for the executive to step in and use his authorities based on law . . . to take action in the immigration arena,'' Napolitano, a lawyer and former U.S. attorney in Arizona, said in an exclusive interview with The Washington Post. Napolitano spoke ahead of a speech she is scheduled to give Monday in Georgia in which she will publicly detail for the first time the sometimes heated internal administration debate over the 2012 Deferred Action for Childhood Arrivals (DACA) program. Begun by Obama over fierce objections from some conservatives, it has deferred the deportations of more than 580,000 young immigrants brought to the United States illegally as children."
http://www.washingtonpost.com/blogs/federal-eye/wp/2014/10/27/janet-napolitano-throwing-her-support-behind-executive-action-on-immigration-policy/
President Obama never met with Janet Napolitano prior to halting deportations in 2012
"Former Department of Homeland Security head Janet Napolitano never met with President Obama as the White House debated the agency's 2012 proposal to suspend deportations for certain groups of undocumented immigrants. Instead, she defended the Deferred Action for Childhood Arrivals (DACA) idea to Obama advisers, suggesting that — contrary to the public perception the administration sought to bolster — immigration reform was not a top priority for the president as his reelection approached. Napolitano described the genesis of DACA to The Post's Jerry Markon, in an interview supporting the idea of additional executive action on immigration (which Obama has proposed doing after the midterm elections). At the time that DACA was being considered, Obama was facing criticism for his administration's  accomplishments (or lack thereof) on immigration, even as his reelection campaign tried to encourage Latinos to vote. The DACA proposal was announced by DHS in June of that year with the administration's blessing, and was introduced by the president in remarks from the Rose Garden. Obama indicated that in the absence of passing the Dream Act, his administration had tried to improve on its deportation policies "carefully and thoughtfully," with DACA falling along that path. At this point, Obama probably wishes that his key appointees were solely people who preferred to retire to microphone- and media-free caves. Napolitano's comments are the latest in a series of revelations and critiques from past members of Obama's Cabinet that cast the administration in varying degrees of negative light. The most prominent recent example was from former defense secretary Leon Panetta, who said Obama "kind of lost his way" on foreign policy, criticizing the administration in interviews and a recent memoir. That followed a similar critique from Obama's first defense secretary, Robert Gates, whose memoir out earlier this year stated that Gates "never doubted Obama's support for the troops, only his support for their mission." In her book, former secretary of state Hillary Rodham Clinton listed a number of places where she'd disagreed with Obama. Earlier this month, former adviser David Axelrod said that Obama's comments about his policies being on the ballot in November was "a mistake."
http://www.washingtonpost.com/blogs/the-fix/wp/2014/10/27/president-obama-never-met-with-janet-napolitano-prior-to-halting-deportations-in-2012/
Needed: Broken-Windows Immigration Policing
"President Obama's "prosecutorial discretion" policy in immigration enforcement claimed two more lives Friday. Mexican illegal alien Luis Enrique Monroy-Bracamonte murdered two police officers, and seriously wounded a motorist in the Sacramento area. The cop-killer had been deported twice, the first time for dealing drugs, but was living unmolested in a Salt Lake City suburb with his wife, also charged with the murders. Prosecutorial discretion is supposed to mean the kind of case-by-case prioritization that every cop has to engage in ("I'm not going to give you a ticket this time, ma'am, but slow down in the future"). Under this administration, however, it has been used as a pretext for exempting the vast majority of illegal aliens from the immigration laws. Almost the only people who get deported (other than border arrests, which weren't counted in the statistics as deportations before January 20, 2009) are illegal aliens convicted of major crimes. That's "convicted" and "major crimes" — if the case is thrown out on a technicality, no matter how depraved the crime, or if a plea bargain is reached, an illegal-alien criminal is off the hook. As Nancy Pelosi put it last year: "If somebody is here without sufficient documentation, that is not reason for deportation." This has metastasized such that the entire state of California, as well as Sacramento and Salt Lake City and many other towns and cities nationwide, have become sanctuary jurisdictions, refusing to hold arrested illegal aliens for ICE. The details of this particular drug-dealing, illegal-alien cop-killer are still closely held by the feds, but he appears to have had a number of encounters with the authorities under various assumed names since returning after his second deportation. This is important because, while even the most muscular immigration-enforcement effort can't stop all illegal-alien criminals, routine application of immigration law to anyone and everyone who comes to the attention of the authorities would likely have prevented last week's tragedy (and many other such tragedies). To wait for an illegal alien to murder police officers, or to gun down a high-school football player, or kill a three-year-old in a booze-fueled vehicular homicide — guarantees more and more such preventable tragedies."
http://www.nationalreview.com/corner/391247/needed-broken-windows-immigration-policing-mark-krikorian
EXCLUSIVE–PRIEBUS RALLIES BASE: GOP WILL STOP OBAMA'S 'UN-AMERICAN' AMNESTY IF WE WIN SENATE
"Reince Priebus, the chairman of the Republican National Committee (RNC), says it's "un-American" for President Barack Obama to consider implementing an executive amnesty for millions of illegal aliens across the country. "It's unconstitutional, illegal, and we don't support it," Priebus replied when a Tea Party activist asked him about the president's plans for an executive amnesty on a conference call hosted by TheTeaParty.net on Monday evening.
"I don't support it. It is wrong," Priebus said. "It is un-American for a president to try and do such a thing. I want to make it clear: There is no part of me, there is not a molecule in my body that agrees with the president on executive amnesty." Priebus promised the hundreds of activists on the call that the Republican Party, if it takes the Senate on Nov. 4 in the upcoming midterm elections, will do everything in its power to stop Obama from proceeding on the executive amnesty. Priebus even boldly predicted that Republicans can and will succeed in stopping Obama if elected on Nov. 4. "While I can't speak for the legislature, I'm very confident we will stop that," Priebus said. "We will do everything we can to make sure it doesn't happen: Defunding, going to court, injunction. You name it. It's wrong. It's illegal. And for so many reasons, and just the basic fabric of this country, we can't allow it to happen and we won't let it happen. I don't know how to be any stronger than that. I'm telling you, everything we can do to stop it we will." Priebus is the latest high-profile Republican to define the midterm elections as a referendum on the president's immigration policies. In New Hampshire, former Sen. Scott Brown has made it his key issue on the campaign trail—and he's shot up in the polls because of it. Other candidates, like Tom Cotton in Arkansas, have made it a key issue as well—and Cotton has taken a commanding lead over incumbent Democrat Sen. Mark Pryor (D-AR) as a result.
There were multiple immigration questions during the town hall, illustrating how important an issue it is to the grassroots across the country. In fact, one woman even asked Priebus why the "sergeant at arms hasn't arrested Obama" for our "wide open borders." Priebus handled it with ease. "I understand there's a little bit of hyperbole, but I understand your point, which is the president's role in the Constitution is to enforce the law," he said. "So the president wants to take Article II and ignore that part to enforce the law. He wants to be Article I, which is the legislature, and write all the laws. And then he's appointing all of his judges to take care of Article III." In an exclusive interview with Breitbart News right before the Tea Party tele-town hall call, Priebus said on immigration that the nation's border must be actually secured before any other immigration talk occurs. "Well, first of all, we don't get anywhere unless we can show the border is secure," Priebus said. "If the Democrats were actually honest—which they haven't been on this issue at all—if they were honest, they would first focus in on border security. I don't think any average person or honest politician can argue with the fact that if you don't secure the border first, then none of this other conversation goes anywhere. You cannot possible have any sort of discussion on immigration reform if 14 years from now or 10 years from now, we're right back to where we've started."
http://www.breitbart.com/Big-Government/2014/10/27/Exclusive-Priebus-Rallies-Base-GOP-Will-Stop-Obama-s-Un-American-Amnesty-If-We-Win-Senate
POLITICO: MCCARTHY PLANS UNIFIED AGENDA–AND IMMIGRATION REFORM
"House Majority Leader Kevin McCarthy, who hails from Bakersfield, has a plethora of ideas revolving around remaking the GOP's image in Congress, and he's not shy about sharing them–at least not with Politico.  McCarthy, according to the exclusive profile by Politico's Jake Sherman, has no interest in confrontation for confrontation's sake; he eschews legislative cliffs and brinksmanship. He has visions of the GOP taking over the Senate, and then initiating a unified agenda between the House and Senate so that bitter public battles do not eventuate from private differences.  McCarthy told POLITICO, "My belief is you have one chance to make a first impression. From the very first day after the election, we should be laying out to the American public what the expectations are. Why make two different agendas?"  McCarthy wants to use the first few months of 2015 to pass a long-term government-funding bill, removing that issue from the front burner, as well as restoring some tax provisions for businesses and the Terrorism Risk Insurance Act. Sherman notes that "…McCarthy seems willing to pass small-bore bills on issues ranging from energy to health care to taxes. He sees it as a way to draw constant contrasts with President Barack Obama and to split Democrats. " On immigration reform, McCarthy–who resisted the Senate's "Gang of Eight" bill in 2013–is considering some alterations in present law, but asserted that if Barack Obama "tried to do it by executive order, that's the worst way," and it would "stop everything." Asked about the 2016 presidential race, he said he favors governors, naming Michigan Gov. Rick Snyder."
http://www.breitbart.com/Breitbart-California/2014/10/27/McCarthy-May-Be-Key-Leader-for-2016
SHERIFF JOE: 36% OF CRIMINALS TURNED OVER TO ICE 'KEEP COMING BACK'
"Maricopa Co., AZ Sheriff Joe Arpaio reported that 36 percent of the criminals his sheriffs turned over to ICE "keep coming back" on Monday's "Your World with Neil Cavuto" on the Fox News Channel. "We turn them [illegal aliens who have committed crimes] over to ICE and they should be deported. 4,000 people, I think I mentioned a while back, on your show, that nobody seems to cover until now, 4,000 people in our jails for state crimes in the last eight months," Arpaio said. "They're here illegally. We turn them over to ICE and 36 percent keep coming back. Last month a guy came back 25 times. So what is this? Either the border is really unsecure, or they're letting these guys out in the streets of Maricopa County. We got a big problem" he said.  Arpaio added that releasing illegal aliens with criminal records was a "form of amnesty by the Obama administration." Arpaio also reported that Luis Enrique Monroy-Bracamonte, a suspect in the shooting of three civilians and an officer, "served time in the jails that I run in 1996 … he was in and out of the jails. Here in Maricopa County, for drug-related crimes, assault weapons…he was deported twice by ICE, and he was let out on the streets of Maricopa County a couple other times." Arpaio also said that the Mexican border has become so dangerous, law enforcement are afraid to cross, declared "I was down at the border last week and everybody said, 'don't go. All the top law enforcement officials, 'Sheriff, don't go across the border, we don't even go across, it's too dangerous.' what is this? Even law enforcement are afraid to go into Mexico? There's something wrong, big time."
http://www.breitbart.com/Breitbart-TV/2014/10/27/Sheriff-Joe-36-of-Criminals-Turned-Over-to-ICE-Keep-Coming-Back
EXCLUSIVE: OBAMA PLANS TO IMPORT EBOLA-INFECTED FOREIGNERS FROM OTHER COUNTRIES
"The news out of New York, contrary to what President Obama and other top government officials have said, is that the Ebola crisis appears to be getting worse in the U.S. Judicial Watch is striving to pry loose the truth from reticent federal agencies that have a responsibility for public safety and our national security. We have filed Freedom of Information Act (FOIA) requests with the Department of Defense (DOD) and the Occupational Safety and Health Administration. In light of the potential danger from this deadly disease, the administration's long history of delaying and obstructing information requests could have severe consequences for members of the public who have been told that they are safe. We are prepared to go to court to force the release of critical pieces of information. Our Ebola FOIA requests ask for an immediate clarification of the DOD's plans for the evacuation of U.S. personnel from Africa if an Ebola outbreak occurs. We are also looking for information from OSHA regarding any plans the agency has for responding to the current Ebola outbreak and any expressions of concern by OHSA personnel. Another key player here is a cryptic carrier known as Phoenix Air. We know this air carrier has been responsible for transporting Ebola victims, but that's all the American people are being told. How safe is Phoenix Air, and what kind of relationship does it have with the U.S. government? This much seems clear: Phoenix Air is more than just a medical transport unit. It appears to have significant DOD contracts. One definitive move the administration made that is worth noting is the recent appointment of Ronald Klain as the Ebola czar. JW has carefully documented the constitutional problems with the appointment of congressionally unaccountable czars throughout various executive agencies. But there's an additional problem with Klain's appointment. His appears to be motivated more by politics and less by qualifications.  Klain is not an expert in infectious diseases. He is a long-time Democratic operative who gained notoriety for his role in the legal challenges surrounding the 2000 presidential election. Klain also previously served as the chief of staff to Vice-Presidents Al Gore and Joe Biden. He's what you call well-connected in Washington. For the rest of America, "well-connected" can be translated as "corrupt," in this case."
http://www.breitbart.com/Big-Government/2014/10/27/Exclusive-Obama-Plans-to-Import-Ebola-infected-Foreigners-from-Other-Countries
HOUSE JUDICIARY CHAIR: 'INCREASING EVIDENCE' FOREIGN EBOLA PATIENTS COMING TO US
"House Judiciary Committee chairman Rep. Bob Goodlatte (R-VA) reported there is "increasing evidence" that the Obama administration is planning to bring foreign Ebola patients into the US for treatment on Monday's "The Kelly File" on the Fox News Channel. When asked about the prospect of the U.S. bringing in non-U.S. citizens with Ebola from abroad for treatment, Goodlatte responded, "Well, there's increasing evidence that they're making those plans, the media, members of the media, my office have received confidential communications saying that those plans are being developed and that's why I wrote to the administration last week to Secretary Kerry and to Secretary Johnson asking them to confirm or deny it and to produce any documents related to that. And that he had "received information from within the administration" indicating that plans were being made. He added that his written requests for information "have not received any response from the administration nor have we received, by the way, a response from an earlier letter that I and [Rep.] Trey Gowdy (R-SC), the chairman of the Immigration Subcommittee, sent to the president pointing out to him that he has authority under the current Immigration and Nationality act to impose a temporary ban on all non-U.S. citizen visits to the United States of anyone from those three countries [Guinea, Sierra Leone, and Liberia] who have been there in the last 30 days or from another country that has been there in the last 30 days."
http://www.breitbart.com/Breitbart-TV/2014/10/27/Comm-Chair-Increasing-Evidence-Foreign-Ebola-Patients-Coming-to-US
ALARMED BY PLANNED IMMIGRATION 'SURGE', CIVIL RIGHTS ADVOCATE TELLS OBAMA AMNESTY HARMS BLACK WORKERS
"A top civil rights advocate is warning President Obama that extending executive amnesty to millions of illegal aliens will deeply harm black workers. Peter Kirsanow, as U.S. Civil Rights Commissioner, says in a Oct. 27 letter to Obama and the Congressional Black Caucus that U.S. Citizenship and Immigration Services' recently revealed preparations for a huge ID "surge" extended his alarm over what the president has planned. "Granting work authorization to millions of illegal immigrants will devastate the black community, which is already struggling in the wake of the recession that began in 2007 and the subsequent years of malaise," he explained. "Illegal immigration has a disparate impact on African-American men because these men are disproportionately represented in the low-skilled labor force," Kirsanow added.
Noting that he writing as a single member of U.S. Commission on Civil Rights and not on behalf of the body, Kirsanow argued in a lengthy letter to Obama and Rep. Marcia Fudge (D-OH), the chairwoman of the Congressional Black Caucus, that expected executive actions would have negative effects on low skilled workers, particularly African Americans, and higher skilled tech workers.  "My concerns center around the effect such grant of legal status will have on two subsets of American workers: low-skilled workers, particularly low-skilled black workers, and high- skilled STEM workers." Kirsanow has raised concerns about the deleterious effects of amnesty and increases in low skilled immigration will have on African Americans in the past but wrote that the the recent revelation that the government is seeking supplies for up to 34 million green cards and work permits has "renewed" those concerns."
http://www.breitbart.com/Big-Government/2014/10/27/U-S-Civil-Rights-Commissioner-Warns-of-Executive-Amnesty-s-Negative-Impact-on-African-Americans
Union Chief Urges Vote Against Obama Amnesty
"Americans must use next week's election to reject President Barack Obama's apparent plan to impose a unilateral amnesty for illegals, says the director of the union that represents the nation's immigration officials. "Let your voice be heard and spread the word to your neighbors…. [we] are pleading for your help – don't let this happen," said a statement by Kenneth Palinkas, president of the National Citizenship and Immigration Services Council. "Whether it's the failure to uphold the public charge laws, the abuse of our asylum procedures, the admission of Islamist radicals, or visas for health risks, the taxpayers are being fleeced and public safety is being endangered on a daily basis," he said. "This situation is about to get exponentially worse – and more dangerous… [because a] massive unilateral amnesty is slated to be issued after the November 2014 elections," Palinkas continued. The council represents 12,000 adjudicators and personnel in the United States Citizenship and Immigration Service. The appeal is one week before the midterm elections, and one week after the exposure of a government contract offer to buy up to 34 million green-cards in five years. The draft contract also required that the winning vendor be ready to deliver 9 million green cards in one year to foreigners."
http://dailycaller.com/2014/10/27/union-chief-urges-vote-against-obama-amnesty/
USCIS Union Begs Public For Help Fighting Obama's Executive Amnesty
http://www.nationalreview.com/corner/391286/uscis-union-begs-public-help-fighting-obamas-executive-amnesty-joel-gehrke
Immigration officer's union sounds alarm over White House order for millions of blank work permits, green cards
http://www.foxnews.com/politics/2014/10/27/immigration-officer-union-sounds-alarm-over-white-house-order-for-millions/
What's The Best Way To Preserve The Environment? Reduce Immigration
"Recently, the City of San Francisco announced a plan to give developers "density bonuses" to encourage the building of denser housing blocks and help curb urban and suburban sprawl. The plan was only approved after a long court-battle but further problems still linger, like the potential need for more legislation, negotiations over the amount of affordable units developers must build, and political backlash from the possible lifting of height restrictions. Considering the huge investment of time, energy and money in implementing these new density plans, one ponders whether a far simpler possible solution was ever raised. Like reducing the actual amount of people piling into the city every year. According to the Census Bureau, half of all urban sprawl is associated with population growth, 80 percent of which is attributed to immigration. Illegal aliens eligible for Obama's 2012 deferred action for childhood arrivals (DACA) program run up to 1.8 million and his post-midterms amnesty-plan is estimated to include another 8 million. 50 percent of all America's immigrants, illegal and legal (together almost 2 million a year) end up in just 5 cities, including the San Francisco-Oakland area. New houses, new roads and new strip malls equal increased energy consumption, water consumption and air pollution. Between 1982 and 2001, growth induced-sprawl developed over 34 million acres of forest, cropland and pasture, an area equivalent to the state of Illinois. The worst sprawl centers, the immigrant havens of Los Angeles and southern Florida, contain the largest number of species now on the endangered list. How far will things like developer "density bonuses" go to control these problems? Far enough? For San Francisco, and America's cities in general, the problem isn't sprawl. It's immigration. Population stabilization and environmental sustainability — there was once a time when left-wing politicians and environmentalists linked the two. The late Gaylord Nelson, Democrat Senator from Wisconsin, understood that population growth was "a joint partner in the degradation of our nation's environmental resources." In 1970, Nelson founded the first Earth Day and since then over 100 million bodies have been added to the population, five times the increase we experienced in the previous four decades. In 1996, President Clinton's Council on Sustainable Development addressed population growth concerns and concluded in an environmental report that: "Managing population growth, resources, and wastes is essential to ensuring that the total impact of these factors is within the bounds of sustainability." These considerations have been dropped by the Obama administration. Obama's top science advisor, John Holdren, writing in an academic journal with Population Bomb author, Paul Ehrlich, argued "if population control measures are not initiated immediately, and effectively, all the technology man can bring to bear will not fend off the misery to come." But during his confirmation hearing, when he was pressed on his current position, Holdren made a full retraction."
http://dailycaller.com/2014/10/27/how-mass-immigration-drives-urban-sprawl-and-environmental-destruction/
Australia: No immigration from Ebola nations
Temporary visa restriction targets immigrants from West African countries hit by the deadly outbreak.
"Australia has suspended migration from Ebola-hit West African nations to try to prevent the virus from crossing its borders, as a teenager who arrived from Guinea tested negative for the disease. Immigration minister, Scott Morrison, told parliament on Monday that the government had stopped issuing visas to people from those countries hit by the disease, which has killed close to 5,000 lives in its worst outbreak, with over 10,000 cases . "These measures include temporarily suspending our immigration programme, including our humanitarian programme, from EVD (Ebola Virus Disease) affected countries," he said. "This means we are not processing any application from these affected countries." People who had already been granted visas on humanitarian grounds would be able to travel to Australia, but would be subject to three separate health checks before departure as well as screening on arrival. But officials would cancel and refuse non-permanent or temporary visas for people who had not yet departed for Australia, Morrison said, according to a report from the AFP news agency."
http://www.aljazeera.com/news/asia-pacific/2014/10/australia-no-immigration-from-ebola-nations-2014102783935140258.html
Cotton: Amnesty Would Drive Down Wages and Increase Unemployment
"In discussing U.S. immigration policy on Monday's "Laura Ingraham Show," U.S. Senate Tom Cotton (R-AR) cited illegal immigration as a "major issue" in his race in Arkansas, while also pointing out that based upon non-partisan analysis, the so called Gang of Eight bill previously passed by the Senate "would both drive down wages in America and increase unemployment".
"I think we need to get Americans back to work before we worry about increasing the number of guest workers, or temporary visa holders we have in the country," he added. That positioning would be consistent with his previous record in the House. Arkansas Rep. Tom Cotton says he has written to his congressional representatives only once in his lifetime: In May 2007, the Iraq War vet contacted Sens. Mark Pryor and Blanche Lincoln, both Democrats, and asked them to "oppose the amnesty bill" that was before lawmakers."
http://www.breitbart.com/InstaBlog/2014/10/27/Cotton-Amnesty-Would-Drive-Down-Wages-and-Increase-Unemployment
TOM COTTON: IMMIGRATION A 'MAJOR ISSUE' IN AR RACE
http://www.breitbart.com/Breitbart-TV/2014/10/27/Tom-Cotton-Immigration-a-Major-Issue-in-AR-Race
SPENDING/BUDGET/ECONOMY:
Biden: In Obama's Economy 'The Middle Class Has Been Left Behind' [VIDEO]
"Vice President Joe Biden attended a rally Monday for Iowa Democratic Senate hopeful Bruce Braley and, in talking about the economy, inadvertently slammed the Obama administration as a failure for the middle class. He praised "55 months of growth and there's 10 million new jobs," then he added. "But you know the truth – the middle class is still in trouble, the middle class is still in trouble. You don't have to know the numbers, you can feel it. You can feel it in your bones." "According to all the statistics, all the Economic Policy Institute and all these groups that are outside experts on the economy, the gross domestic product means the nation grew over the last 10 years by over 25 percent, and productivity went up over 30 percent. But middle class wages went up, according to this group, by only $0.14 – $0.14. You know it. You don't have to know the number, but you know – the middle class have been left behind."
http://dailycaller.com/2014/10/27/biden-in-obamas-economy-the-middle-class-has-been-left-behind-video/
Obama Wants To Bring Back Domestic Manufacturing
"President Barack Obama on Monday unveiled efforts to boost advanced, domestic manufacturing through an investment program worth over $300 million and involving several federal agencies. The White House claimed Monday that 700,000 manufacturing jobs have been added to the U.S. economy since 2010, a rate of growth rivaled only by the 1990s. Seizing on this new trend, the Obama administration announced investments targeted at advanced materials, sensors and digital manufacturing. For instance, one of the projects to reduce dependence on foreign materials is the development of steel alloys double the strength of steel alloys today. High-tech material manufacturing is high on the list. The Departments of Defense, Energy, Agriculture and NASA have been tasked with directing the investment in these three areas of technological development, in an attempt to put in place recommendations from Obama's Advanced Manufacturing Partnership (AMP) report. The partnership was formed in 2011. This latest effort from the White House signifies AMP 2.0., and at the moment, the partnership is chaired by MIT president Rafael Reif and Dow Chemical Chairman and CEO Andrew Liveris. The investments are matched by the private sector. The Department of Labor in the meanwhile is launching a $100 million program to encourage competition in the development of new apprenticeship models. AMP members Dow and Siemens, for example, have already joined in by launching apprenticeship programs. The Department of Commerce earlier this year hosted National Manufacturing Day in conjunction with industry leaders to inform American youth about the good prospects of employment and opportunities in the manufacturing sector. The White House also introduced a $130 million competition for the next five years to encourage small businesses to innovate in new technologies."
http://dailycaller.com/2014/10/27/obama-wants-to-bring-back-domestic-manufacturing/
Obama taking action to push manufacturing
http://cnsnews.com/news/article/obama-taking-action-push-manufacturing
Union Leader Outraged Over Pipeline Opposition
http://blogs.rollcall.com/energy-xtra/union-leader-outraged-over-pipeline-opposition/?dcz=
States of Taxation
Wyoming has the best tax climate. North Carolina's is most improved.
http://online.wsj.com/articles/states-of-taxation-1414451028
MISC.:
CNN poll: Voters are angry
"Nearly 7 in 10 Americans are angry at the direction the country is headed and 53% of Americans disapprove of President Barack Obama's job performance, two troubling signs for Democrats one week before the midterm elections, a new CNN/ORC International Poll shows.
Democrats are battling to try and save the Senate majority, while hoping to prevent more losses in the House, which the GOP controls by a 234 to 201 margin. In the Senate, Republicans need a net gain of six seats, and several state polls in the past month of contested races show that Democrats are in danger of losing control of the majority, and thus Congress. Currently, Democrats control the Senate by a 55-45 margin with two of those seats held by independents that align themselves politically with Democrats."
http://www.cnn.com/2014/10/27/politics/cnn-poll-angry-voters/index.html
CNN POLL: ANGER DRIVING MIDTERM ELECTIONS
http://www.breitbart.com/Breitbart-TV/2014/10/27/CNN-Poll-Anger-Driving-Midterm-Elections
Obama To Unleash Regulation, Executive Order Blitz After Elections
"According to most recent polls, voters are likely to hand Republicans a Senate majority in the Nov. 4 midterm elections, giving the GOP control of Congress. Whatever the outcome, President Obama will impose costly and questionable executive orders, rules and regulations that the administration has put on hold until after voters cast their ballots. Among them are ObamaCare rules, executive orders on immigration and new regulations that carry price tags in the billions.
This wouldn't be the first time the Obama administration has tried to hide the full scope and cost of its agenda from the electorate. Rules Delayed In 2012 In the months leading up to the 2012 election, Obama put several major regulatory actions on hold, including those covering greenhouse gases, industrial boilers and smog. At the same time, the White House Office of Information and Regulatory Affairs virtually stopped completing reviews of regulations already in the pipeline. An OIRA review is normally required before major rules can take effect.
OIRA completed reviews of just eight "economically significant" regulations in September, October and the first week of November 2012. Economically significant regulations are defined as those that will cost more than $100 million to comply with. But in the three months after the election, the OIRA completed 24 reviews of such rules. In addition, a report issued late last year from the Administrative Conference of the United States found that OIRA review times climbed sharply before the 2012 election and that much of it was due to deliberate, politically motivated delays. Senior OIRA employees, according to the report, say they believed increased review times were the result of "concerns by some in the Executive Office of the President about the issuance of potentially costly or otherwise controversial rules during an election year."
By the fall of 2013, the report found, review times had fallen back to normal lengths.
This election looks to be a repeat of this political strategy. After promising action in the summer, Obama delayed planned executive actions that would effectively grant amnesty to millions of illegal immigrants until after the midterms. That came after waves of unaccompanied Central American children starting pouring across the border. While no one knows the scale of Obama's pending action on immigration, it increasingly appears it will be substantial. Speaking at the National Press Club, for example, Labor Secretary Thomas Perez promised "aggressive executive action." And the AP reported last week that the Department of Homeland Security has upped its order of work permits and residency cards from 3 million to 5 million."
http://news.investors.com/102714-723402-obama-plans-immigration-executive-orders-epa-obamacare-regulations.htm?ven=rss&utm_source=feedburner&utm_medium=feed&utm_campaign=Feed:%20PoliticRss%20(Politic%20RSS)
Ex-CBS reporter: Government agency bugged my computer
"A former CBS News reporter who quit the network over claims it kills stories that put President Obama in a bad light says she was spied on by a "government-related entity" that planted classified documents on her computer. In her new memoir, Sharyl Attkisson says a source who arranged to have her laptop checked for spyware in 2013 was "shocked" and "flabbergasted" at what the analysis revealed. "This is outrageous. Worse than anything Nixon ever did. I wouldn't have believed something like this could happen in the United States of America," Attkisson quotes the source saying. She speculates that the motive was to lay the groundwork for possible charges against her or her sources. Attkisson says the source, who's "connected to government three-letter agencies," told her the computer was hacked into by "a sophisticated entity that used commercial, nonattributable spyware that's proprietary to a government agency: either the CIA, FBI, the Defense Intelligence Agency or the National Security Agency." The breach was accomplished through an "otherwise innocuous e-mail" that Attkisson says she got in February 2012, then twice "redone" and "refreshed" through a satellite hookup and a Wi-Fi connection at a Ritz-Carlton hotel. The spyware included programs that Attkisson says monitored her every keystroke and gave the snoops access to all her e-mails and the passwords to her financial accounts. "The intruders discovered my Skype account handle, stole the password, activated the audio, and made heavy use of it, presumably as a listening tool," she wrote in "Stonewalled: My Fight for Truth Against the Forces of Obstruction, Intimidation, and Harassment in Obama's Washington."
http://nypost.com/2014/10/27/ex-cbs-reporter-government-related-entity-bugged-my-computer/
USA Today's Susan Page: Obama administration most 'dangerous' to media in history
"At some point, a compendium of condemnations against the Obama administration's record of media transparency (actually, opacity) must be assembled. Notable quotations in this vein come from former New York Times executive editor Jill Abramson, who said, "It is the most secretive White House that I have ever been involved in covering"; New York Times reporter James Risen, who said, "I think Obama hates the press"; and CBS News's Bob Schieffer, who said, "This administration exercises more control than George W. Bush's did, and his before that." USA Today Washington Bureau Chief Susan Page has added a sharper edge to this set of knives. Speaking Saturday at a White House Correspondents' Association (WHCA) seminar, Page called the current White House not only "more restrictive" but also "more dangerous" to the press than any other in history, a clear reference to the Obama administration's leak investigations and its naming of Fox News's James Rosen as a possible "co-conspirator" in a violation of the Espionage Act. The WHCA convened the event both to strategize over how to open up the byways of the self-proclaimed most transparent administration in history, as well as to compare war stories on the many ways in which it is not. Peter Baker, the veteran Washington reporter from the New York Times, provided perhaps the best instance of White House-administered madness. In covering a breaking story recently, Baker received a note from a White House handler indicating that President Obama had been briefed on the matter in question. That information came to Baker "on background." The gist: Not from me — a meeting has occurred."
http://www.washingtonpost.com/blogs/erik-wemple/wp/2014/10/27/usa-todays-susan-page-obama-administration-most-dangerous-to-media-in-history/?hpid=z2
Another Time for Choosing
Reagan made history with his speech 50 years ago; now Republicans need a new great communicator.
http://www.nationalreview.com/article/391198/another-time-choosing-lee-edwards
Congressman's son resigns after voter fraud video
"The field director for Virginia Democratic Rep. Jim Moran – his son Patrick Moran – has resigned after being secretly recorded seemingly advising a conservative journalist masquerading as a supporter that utility bills could be used to aid in voter fraud. "Patrick is well liked and was a well-respected member of the campaign team. This incident, however, was clearly an error in judgment," said a statement from Moran for Congress. "The campaign has accepted Patrick's resignation, effective immediately." The undercover video comes from Project Veritas, which is led by group James O'Keefe – the activist whose undercover videos have caused serious headaches for ACORN, NPR and other groups. It shows a Project Veritas "investigator" telling Patrick Moran that he has a friend who is seeking to "get in a van" and vote on behalf of about 100 people. Patrick Moran responds with skepticism, but is later shown saying the person voting on behalf of others could potentially use "utility bills or something like that." "He'll need bills," says Moran. "He'll need something with the name and their address on it." He adds, "they can fake a utility bill with ease, you know?"  Moran later says the person would be better off participating in traditional get-out-the-vote efforts, but he goes on to have a conversation about how to forge documents."
http://www.cbsnews.com/news/congressmans-son-resigns-after-voter-fraud-video/
Bill Richardson: Senate Will Be Split And Biden Will Break The Tie
http://www.realclearpolitics.com/video/2014/10/27/bill_richardson_senate_will_be_split_and_biden_will_break_the_tie.html
ABC: OBAMA WON'T CAMPAIGN 'IN A SINGLE PLACE WITH A COMPETITIVE SENATE RACE'
"Monday night on ABC's "World News Tonight," host David Muir questioned why President Obama was at the White House on Monday while all the other big political names were out campaigning in states with key Senate races. "Look at the wall tonight, a political 'who's-who' out there on the campaign trail," Muir said. "Former president Bill Clinton in Colorado tonight, former president Jimmy Carter campaigning for his grandson in Georgia, New Jersey Governor Chris Christie in Florida, Mitt Romney is in Nebraska, and Hilary Clinton, campaigning in New York." "You might be saying at home, 'it seems everyone is out there,' but someone is not; why was President Obama at the White House this Monday? Let's get right to ABC's chief White House correspondent Jonathan Karl." "David, the President was home all weekend too," Karl told Muir. "And today the only time he ventured out was to go to Sasha and Malia's school for parent-teacher conferences." "So what's going on? Well, the President's approval rating is at an all-time low, just 40 percent, and in many of the states with the big races, it's even lower," Karl explained. "So while the President will be out campaigning for some candidates for governor this week, you won't see him in a single place with a competitive Senate race."
http://www.breitbart.com/Breitbart-TV/2014/10/27/ABC-Obama-Wont-Campaign-in-a-Single-Place-with-a-Competitive-Senate-Race
Obama will avoid red states on campaign trail
http://nypost.com/2014/10/27/president-obama-will-avoid-red-states-on-campaign-trail/
DEMOCRATIC ATTACK ADS AIM TO SAVE SENATE MAJORITY
"Their majority in jeopardy, Senate Democrats unleashed a late-campaign round of attack ads Monday accusing Republicans in key races of harboring plans to cut Social Security and Medicare. The commercials in Iowa, New Hampshire, Louisiana and elsewhere appear aimed at older voters, who cast ballots in relatively large numbers in midterm elections and have tended to support Republicans in recent years. One ad, airing in Iowa, shows Republican candidate Joni Ernst on videotape saying, "Yes, I have talked about privatizing Social Security." Another, which began appearing in New Hampshire during the day, says that while Scott Brown was a senator from Massachusetts he voted to "cut Medicare and Social Security while giving tax breaks to millionaires and oil companies." Gretchen Hamel, a spokeswoman for Ernst, countered that the "Democratic attacks on Social Security are as predictable as they are false." Jennifer Horn, Republican chairwoman in New Hampshire, said that Sen. Jeanne Shaheen, Brown's opponent, "cast the deciding vote for Obamacare that cuts Medicare by $716 billion." The televised attack ads, financed by the Democratic Senatorial Campaign Committee, come with little over a week remaining until elections that will test whether Republicans can win control of the Senate for the final two years of President Barack Obama's term. The GOP also is hoping to pad its majority in the House. Thirty-six states will elect governors."
http://www.breitbart.com/Big-Government/2014/10/27/Democratic-attack-ads-aim-to-save-Senate-majority
Desperate Dems Are Turning to Racial Attacks
Facing GOP victories, they send out fliers that depict a lynching.
http://www.nationalreview.com/article/391251/desperate-dems-are-turning-racial-attacks-ellen-carmichael
A new High Point University poll released Monday finds the race for U.S. Senate in North Carolina in a current tie.
"Incumbent Sen. Kay Hagan (D-NC) and state Speaker of the House Thom Tillis both received 44 percent of the vote when North Carolina likely voters were asked who they would vote for if the election were held today.  "We have been saying for a while that this Senate race would come down to the wire. These findings—taken together with the other recent polls—suggest the race remains extremely close," Martin Kifer, assistant professor of political science and the director of the HPU Poll, said in a statement.  The poll also looked at President Obama's approval rating in the state — 41 percent approved to 55 percent that disapproved — as well as Hagan and Tillis' 42/52 to 37/50 respectively.  It also found that just 27 percent of voters think the country is headed in the right direction; 67 percent said it is headed in the wrong direction. "We see a relatively large fraction of people who think the country is headed in the wrong direction, as well as low approval ratings of Congress, the president, and the two candidates," Kifer added. "This indicates an electoral environment that has made it more difficult for either candidate to open up a wide lead." The HPU survey mirrors other polls which have found the race in a dead heat that could hinge on which candidate has the best get out the vote effort.  The survey has a margin of error of +/- 3.5 percent and was conducted among 862 North Carolina registered voters from Oct. 21 – Oct. 25."
http://www.breitbart.com/Big-Government/2014/10/27/New-Poll-Hagan-and-Tillis-Tied-in-NC
New poll confirms: Mary Landrieu's in serious trouble, y'all
"Sen. Mary Landrieu is flailing.  She doesn't own a home in Louisiana, but insists that her 7,300 square foot, $2.5 million house on Capitol Hill isn't a "mansion."  She's attacked her main Republican opponent for being soft on immigration, hoping that voters will pay no heed to her own voting record and rhetoric.  She says she supports the Keystone pipeline and "fixes" to Obamacare (for which she cast the deciding vote and pledged to be "100 percent" accountable), but hasn't been influential enough to persuade her own party's leadership to allow votes on either issue.  And Sean Trende's deep data dive portends ominous things for the three-term incumbent.  So do the polls. According to a fresh USA Today/Suffolk survey, Landrieu is attracting just 36 percent of the "jungle primary" vote, with her top two GOP opponents combining for 46 percent of the vote.  In the very likely event of an early December run-off, Landrieu is frozen in the low 40′s and trailing Bill Cassidy by seven points:"
http://hotair.com/archives/2014/10/27/new-poll-confirms-mary-landrieus-in-serious-trouble-yall/
Sen. Landrieu: 'I'm not backing up' from Obama
"Democratic U.S. Sen. Mary Landrieu said Monday that she is "not backing up" from President Barack Obama, but she also insisted that she had a record of bipartisanship during Louisiana's latest Senate race debate. The three-term senator squared off on a New Orleans stage with long-shot Republican candidate Rob Maness, while the race's main GOP contender, U.S. Rep. Bill Cassidy, skipped the TV debate. With only a week before the Nov. 4 election, Landrieu stuck to her campaign theme that she makes decisions based on how they will impact Louisiana, not whether the policies are supported by the Democratic president. "I keep my eyes on the people of Louisiana, fighting for them every day regardless of who is in power," Landrieu said at the debate, hosted by WWL-TV and Gannett Louisiana Newspapers and aired in most media markets statewide. When asked about Republicans' repeated claim that Landrieu votes with Obama 97 percent of the time, Landrieu replied that Cassidy has voted for nearly all the bills that the president has signed into law. But she added: "I am not backing up from the things that I have supported President Obama on." The incumbent senator, however, distanced herself slightly from the Democratic Party's leader in the Senate, Majority Leader Harry Reid. While Landrieu had previously said she would vote to re-elect Reid to the position if Democrats maintain Senate control, she hedged Monday night when asked if she would support the Nevada senator."
http://townhall.com/news/politics-elections/2014/10/27/cassidy-wont-be-at-latest-louisiana-senate-debate-n1910541
Twice Denied: Landrieu Refuses To Say If She Backs Harry Reid [VIDEO]
http://dailycaller.com/2014/10/27/twice-denied-landrieu-refuses-to-say-if-she-backs-harry-reid/
In Louisiana, 95 Percent of Obama 2012 Black Voters Skip Early Voting
"Louisiana Senator Mary Landrieu and state Democrats have convinced less than 15,000 of the 269,000 black voters, or about five and a half percent, who usually do not vote in midterms to cast their ballot in the early voting period so far. Twenty-eight percent of the 154,000 early votes cast as of Saturday evening were cast by voters who usually do not vote in midterm elections, according to Louisiana political analyst John Couvillon. The information released by the state reveals that 14,802 of those ballots were cast by black voters who have not voted since November of 2012 (they skipped the December 2012 runoff and the state-level elections in 2013). Nationally, 93 percent of black voters in 2012 supported President Obama, which suggests that Landrieu banked about 14,000 votes that typically elude them in off-year elections. In 2012, 617,000 black voters went to the polls in Louisiana, after just 348,000 black voters turned out in 2010. Per Couvillon's analysis of the early voting figures, about 254,000 of those voters have ignored Obama's pleas. "When you're talking about a likely electorate of 1.3 to 1.4 million, she got a one percent advantage from the early vote," Couvillon, founder of JMC Analytics and Polling, told National Review Online. President Obama has tried to drive turnout among the black voters who typically only vote in presidential elections by emphasizing how Landrieu and other Democrats have supported him, despite the risk that such statements will make the likeliest voters oppose the red-state incumbents."
http://www.nationalreview.com/corner/391265/louisiana-95-percent-obama-2012-black-voters-skip-early-voting-joel-gehrke
5-year-old NYC boy being tested for Ebola develops fever
http://nypost.com/2014/10/27/ny-boy-being-tested-for-ebola-develops-fever/
CDC Issues New Guidelines for Travelers from Ebola-Outbreak Countries
http://www.livescience.com/48477-ebola-cdc-guidelines-health-care-workers.html
Ebola can survive on surfaces for almost TWO MONTHS: Tests reveal certain strains survive for weeks when stored at low temperatures
"-Research claims certain strains of Ebola can remain on surfaces for 50 days
-It survived the longest on glass surfaces stored at 4° (39°F)
Centres for Disease Control and Prevention claims Ebola typically lives on a 'dry' surface for hours – including doorknobs and tables
-But when stored in moist conditions such in mucus, this is extended
-Survival time depends on the surface, and the room temperature
-Virus can be killed using household bleach and people must come into direct contact with the sample to risk infection"
http://www.dailymail.co.uk/sciencetech/article-2809803/Ebola-surfaces-TWO-months-Tests-reveal-certain-strains-survive-weeks-stored-low-temperatures.html
Obama promises to give states new policy on returning Ebola workers
http://www.washingtonexaminer.com/obama-promises-to-give-states-new-policy-on-returning-ebola-workers/article/2555313?custom_click=rss
White House Pushes Back on State Ebola Quarantines
http://online.wsj.com/articles/christie-defends-mandatory-ebola-quarantine-for-health-care-workers-1414335046?mod=WSJ_hpp_sections_health
CDC wants tight restrictions on only high-risk Ebola workers
http://thehill.com/policy/healthcare/221984-cdc-urges-voluntary-isolation-for-returning-ebola-health-workers
Army major general, troops quarantined after Ebola aid trip
http://www.cnn.com/2014/10/27/politics/soldiers-monitored-ebola/index.html?hpt=hp_t1
CNN: WHITE HOUSE KEEPING EBOLA CZAR 'BEHIND THE CURTAINS'
"Monday night on CNN's "OutFront with Erin Burnett," Burnett asked CNN senior White House correspondent Jim Acosta why the Obama administration's new Ebola czar, Ron Klain, has been conspicuously silent on recent disease-related issues like quarantines. "Where is Ron Klain in all this?" Burnett asked Acosta. "He's been in sort of a television or press quarantine, you might say. We have not seen Ron Klain since he became the Obama administration Ebola response coordinator about a week and a half ago. He started on the job last Wednesday and so the White House is saying, 'Well, give him some time.' You might see more from him soon."
"But what officials are telling us, Erin, is that he's gonna be taking on more of a behind-the-scenes role, coordinating the response among these different agencies, but this raises a question," Acosta said. "Today was the perfect example to see the Ebola response coordinator because you have all these various agencies of the federal government sort of weighing in on what happened in New Jersey and at the same time, you have states basically now having the ability to do whatever they want when it comes to quarantines…" "So this was clearly a case where Ron could have been instrumental, but they're keeping him behind the curtains here at the White House to coordinate the response behind the scenes."
http://www.breitbart.com/Breitbart-TV/2014/10/27/CNN-White-House-Keeping-Ebola-Czar-Behind-the-Curtains
DAVID AXELROD: GUN VIOLENCE MORE OF A THREAT THAN EBOLA
http://www.breitbart.com/Big-Government/2014/10/27/David-Axelrod-Gun-Violence-More-Of-A-Threat-Than-Ebola
Vulnerable to the Islamic State
A former DHS official says we need a "full-court press" to confront the group.
"It's only a matter of time before the Islamic State tries to attack Americans here at home. That's according to James Chaparro, a former senior official at the Department of Homeland Security who spoke at length with National Review Online about the country's vulnerabilities to the terrorist group, from the visa system to homegrown sympathizers. Chaparro spent more than two and a half decades working in the federal law-enforcement and intelligence communities, where his duties included managing intelligence efforts across DHS. He left his position as the assistant director of intelligence at Immigration and Customs Enforcement in the summer of 2013. "I think that we were caught flat-footed with ISIS," Chaparro says. "I don't think that we were nimble enough to organize ourselves in a way that would have allowed us to put together that sort of comprehensive plan of attack — and not just military attack, but with all the instruments of national power." He says a plan could have included using the Treasury Department, intelligence community, immigration and customs authorities, and the military to strike back at the Islamic State."
http://www.nationalreview.com/article/391185/vulnerable-islamic-state-ryan-lovelace
Biden: Voters can 'stop the march' of tea party
http://www.seattlepi.com/news/politics/article/Biden-Voters-can-stop-the-march-of-tea-party-5850711.php
MS RUNOFF ELECTION:
MS Tea Party blasts Supreme Court on McDaniel ruling
http://www.clarionledger.com/story/politicalledger/2014/10/27/tea-party-ruling/18005121/
TEA PARTY PATRIOTS:
True The Vote Suit Dismissed By Bush Nominated Judge – Jenny Beth Martin Not Happy
http://www.forbes.com/sites/peterjreilly/2014/10/27/true-the-vote-suit-dismissed-by-bush-nominated-judge-jenny-beth-martin-not-happy/