News Briefing for Tuesday, October 21, 2014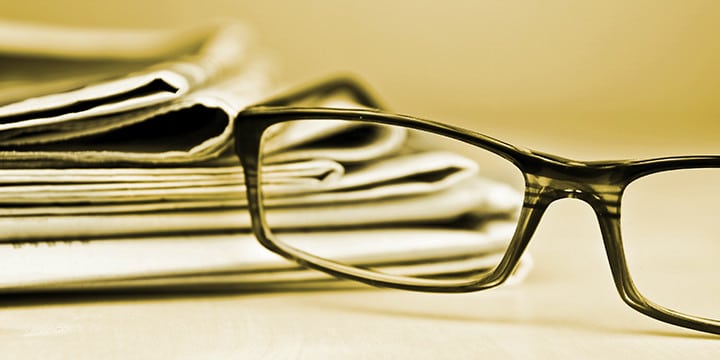 HEALTHCARE:
HHS-Funded Study: Obamacare Will Suffer 'Death Spiral' If Subsidies Fail
"The Obama administration has funded a new study by top consulting firm RAND Health that startlingly finds that if taxpayer subsidies are eliminated, Obamacare exchanges will fall into a "death spiral." The study comes in the wake of a number of lawsuits which are challenging the Obama administration's implementation of Obamacare subsidies. Three lawsuits have made it to U.S. Circuit Courts, just one step from the Supreme Court, arguing that the text of the Affordable Care Act allows premium subsidies for state-run exchanges only. The report was sponsored by HHS's Office of the Assistant Secretary for Planning and Evaluation, which, among other duties, compiles the enrollment statistics each month during open enrollment for Obamacare exchanges. Given the ongoing controversy over Obamacare subsidies, HHS sponsoring the study could be a sign that the administration is beginning to worry about its prospects. The administration's motivations aside, the key finding from the report belies HHS's pro-Obamacare position. Eliminating premium subsidies entirely would "cause large declines in enrollment and substantial increases in premiums," RAND Health concluded. In short — Americans are far less likely to want Obamacare coverage, or to be able to afford it, when taxpayers aren't footing the bill."
http://dailycaller.com/2014/10/21/hhs-funded-study-obamacare-will-suffer-death-spiral-if-subsidies-fail/
ObamaCare Shunts My Patients Into Medicaid
Knocked out of private insurance, they are forced to settle for longer waits and worse care.
"Thirty years of experience in private medical practice uncovers many ironies. For example, recently several of my patients who had been paying for their own individual health insurance informed me that they were forced off private insurance and placed into Medicaid when they signed up for health care at Healthcare.gov. This unwanted change—built into ObamaCare with the intention of helping patients—has harmed them by taking away their freedom to choose a health-care plan that works best for them. This is not an unusual phenomenon. A recent Boston University/Harvard Medical School study suggests that up to 80% of people participating in ObamaCare's Medicaid expansion have been shifted off their private insurance. These patients' plans—that they liked, and were told they could keep—did not meet Affordable Care Act requirements, and were wiped out. Healthcare.gov offered them Medicaid. But the irony doesn't stop there. Even if my patients save money by no longer paying premiums, they suffer in the long run by being trapped in a subpar health-care system. A Medicaid card does not translate into quality medical care. In some cases, it does not translate into medical care at all. Only 45% of doctors are now accepting new Medicaid patients, according to a recent survey by the health-care company Merritt Hawkins. This number has dropped from 55% in the past five years. In some cities—Dallas and Minneapolis, for example—as few as 23% of doctors are seeing new Medicaid patients. As ObamaCare vastly expands the number of patients on the Medicaid rolls—three million new patients, by last count—this threatens these patients' well-being. Fewer doctors means long waits to see primary-care providers and even longer waits to see specialists. This invariably leads to worse health outcomes for those patients; that's why numerous studies have shown Medicaid patients have significantly worse outcomes than those with private insurance. Medicaid patients were twice as likely to die in the hospital after undergoing major surgery than those on private insurance, according to a 2010 study from the University of Virginia published in the Annals of Surgery. The research also showed that patients who had no insurance at all were 25% less likely than those on Medicaid to have an "in-hospital death," and that Medicaid patients have the longest stays and highest hospital costs. It would be one thing if these patients previously had no insurance—subpar health care is after all better than no care. Yet up to 80% of these new Medicaid patients previously had private insurance. Thanks to ObamaCare, they have been shunted into a second-class health-care system. My own practice experience validates this conclusion. For example, I recently treated a Medicaid patient for breast cancer. She needed a mastectomy. Unfortunately, we couldn't get her immediate reconstruction because there was only one reconstructive surgeon in the metropolitan area covered by her Medicaid plan, and his practice was too far away to allow for prompt scheduling. She will ultimately get the reconstructive procedure she needs, but she may have to wait six to nine months after her mastectomy to be reconstructed. Compare her story with that of a patient who wasn't on Medicaid. I recently treated an uninsured, 42-year-old single mother with a family history of breast cancer for a severe, unexplained breast infection. I saw her promptly for an affordable cash payment. When the infection was resolved, I required a breast MRI scan to feel confident that she had no underlying cancer. We shopped for the best cash price and she got her MRI for $300, which ruled out any suspicious lesions. Lucky for her, she didn't have Medicaid. If she had, it would have more than likely taken her much longer to get in to her primary-care physician and then get referred to my care. Even then, Medicaid might not have even authorized a breast MRI. And if it did, it might have taken weeks to get the test approved. The millions of Americans who have been forced out of the private insurance market and dumped into Medicaid may find themselves in that exact situation. ObamaCare has shifted—and will continue to shift—people into substandard and often-delayed care, all in the name of increasing health-care "coverage." That is the saddest irony of all."
http://online.wsj.com/articles/jeffrey-a-singer-obamacare-shunts-my-patients-into-medicaid-1413846762
Obamacare, discontinued plans, and 'sticker shock,' round 2
"Pete Spain knew he and his wife would have to find a new health plan for 2015 since their current policy is being discontinued at the end of the year. But the letter explaining it still contained a surprise: Buying a comparable plan next year would cost the Bridgeport couple nearly 58 percent more. "That's just a bigger hit than we expected," he said. The Spains are among more than 60,000 Connecticut residents with health plans that don't meet the requirements of the federal health law. Many of them are receiving notices that their plans are being discontinued and that comparable, Obamacare-compliant plans will cost significantly more. "I'm seeing in some cases 100 percent increases," said Tim Tracy Jr., a Fairfield insurance broker and president of the Connecticut Chapter of the National Association of Health Underwriters. Sound familiar? It should. Last year, with many provisions of Obamacare poised to take effect, insurance companies discontinued health plans that didn't meet the new coverage requirements, and many customers faced higher prices for new plans. Anger about losing insurance policies created a political firestorm on the heels of the health law's first sign-up period for coverage. But about 60,000 Connecticut residents were able to continue plans that didn't meet the health law's requirements, either because the plans pre-dated Obamacare's passage or because they were purchased or renewed before the start of this year. Now nearly all of those residents are likely to be in the market for new coverage for 2015 — and some will face "sticker shock," as Tracy calls it. What accounts for the price increases? The Affordable Care Act created several new coverage requirements that can raise insurance prices. Among them: Plans sold on the individual market must cover a set of "essential" benefits, including maternity and pediatric dental care that were rarely covered in the past. Health plans can't put a dollar limit on the amount of medical care they'll cover for a person. And insurers must sell plans to anyone who wants to buy insurance, regardless of medical history, rather than selecting which customers to cover, as they did in the past. Deputy Insurance Commissioner Anne Melissa Dowling noted that many people who were able to hang onto old plans last year didn't have to pay attention to the health law's new requirements. "All this stuff that we've all gotten very comfortable with and known about for the last 18 months, there's a whole crop of people to whom it's very new," she said. Not everyone whose plans are being discontinued will face higher premiums for new coverage. Another feature of Obamacare is the creation of federal tax credits to discount the cost of monthly insurance premiums for low- and middle-income people, as long as they buy their plans through the state's health insurance exchange, Access Health CT."
http://ctmirror.org/obamacare-discontinued-plans-and-sticker-shock-round-2/
Obamacare enrollees use more expensive prescriptions
"One of the key factors that will determine the success of President Obama's healthcare law is whether there are enough young and healthy enrollees to offset the costs of covering older and sicker participants, particularly those with pre-existing conditions. An October report from Express Scripts, the nation's largest manager of pharmacy benefits, has found that people who gain insurance coverage through the law's exchanges are much more likely to use expensive drugs known as specialty drugs. "Health exchange members are 59One of the key factors that will determine the success of President Obama's healthcare law is whether there are enough young and healthy enrollees to offset the costs of covering older and sicker participants, particularly those with pre-existing conditions. An October report from Express Scripts, the nation's largest manager of pharmacy benefits, has found that people who gain insurance coverage through the law's exchanges are much more likely to use expensive drugs known as specialty drugs. "Health exchange members are 59% more likely to have filled a prescription for a specialty medication," the report read. "HIV is the top specialty condition for health exchange members aged 18 to 64, particularly among those who live in a zip code with a low median income. Nearly 3 out of 5 specialty claims overall are for HIV medications. Additionally, compared to health exchange members without HIV, those who take HIV medications are also much more likely to be taking drugs for hepatitis C, hepatitis B, viral infections and smoking cessation." Specialty drugs made up 1.3 percent of claims but accounted for 38 percent of spending on prescription drugs on the exchanges, the report found. The average age of enrollees on Obamacare exchange plans, at nearly 44, was seven years greater than those who gained coverage outside the exchange, and 30 percent of health exchange members were between the ages of 55 and 64, compared to 15 percent among people with outside health plans. That said, the study also found that people who signed up for coverage later in the open enrollment period had a "lower prevalence of chronic conditions, such as heart disease, depression, high cholesterol and diabetes, and a lower prevalence of specialty conditions, such as cancer and multiple sclerosis." This supports the observation, which has been backed up by other data, that those who signed up for coverage through Obamacare the earliest were older, while younger applicants waited to apply."
http://www.washingtonexaminer.com/obamacare-enrollees-use-more-expensive-prescriptions/article/2554912?custom_click=rss
ObamaCare — Why, sure, it's 'paid for'
"Republican Senate Budget Committee analysts reported last week that the Patient Protection and Affordable Care Act (ACA) — a.k.a. ObamaCare — would increase the federal deficit by $131 billion over the period from 2015 to 2024. Drew Hammill, a senior aide to House Minority Leader Nancy Pelosi (D-Calif.), dismissed the report as "complete garbage." Name-calling is no substitute for analysis. The Senate budget analysts' work is fully transparent. Based on Congressional Budget Office (CBO) data on medical spending and labor market effects, it is quite easy to check out. In fact, the Senate Budget analysts do not question any of the CBO's assumptions concerning ObamaCare's biggest fiscal problem: massive government spending. The CBO now says that the Medicaid expansion and the new exchange subsidies will cost taxpayers $1.9 trillion by 2024. It will account for more than half the cost-growth in federal health programs by 2023. An estimated 19 million people in the exchanges will get taxpayer-subsidized coverage by 2024. But there are likely to be more. If more employers drop coverage than the CBO anticipates, the costs of newly subsidized employees in the public exchanges could be explosive. The Obama administration and its allies in Congress insist that the law is fiscally responsible because the big spending would be financed by lots of new taxes (18 of them) and substantial savings. Back in 2010, the CBO said that the ACA would indeed reduce the deficit by $124 billion by 2019. But recall that the CBO's initial 10-year score reflected the law's "front-loading" of revenues and premium payments and its "back-loading" of benefit payments and new entitlement spending. The CBO then assumed it would be implemented as written.
Recall also that the law created a big long-term care program that would bring in $70.2 billion in revenues ("premiums") by 2019, thus contributing to the initial $124 billion in deficit reduction. But government actuaries soon judged the program to be unworkable, and Congress repealed it on a bipartisan basis. That huge chunk of revenues will never materialize on the ObamaCare balance sheet. Other ObamaCare revenues surely belong on an "endangered" list. The CBO predicts that the individual mandate's tax penalties will hit a lot of poor and lower middle-income folks who don't fill out the right forms to get an exemption. There will be tremendous pressure to grant them relief. Meanwhile, the (delayed) imposition of the employer mandate tax penalties, once avidly promoted by earnest "progressives," is now being seriously opposed — by leading ObamaCare supporters. Notice, too, that the "medical device tax" is universally hated. It has brought together 79 often-polarized U.S. senators in a perfect harmony of intense, bipartisan opposition. While Big Business merely dislikes the coming "Cadillac Tax" on expensive health plans, Big Labor, covered by those plans, positively loathes it. And that new 3.8 percent Medicare payroll tax — now reserved exclusively for "The Rich" — is designed over time to creep slowly but steadily down the income scale and invade the sacred precincts of the mighty middle class. Equally unreliable are ObamaCare's "savings" provisions, particularly the 10-year, $716 billion from Medicare provider payment cuts. Of course, most of these "savings" are actually new "spending." The reason: Most of that money doesn't go to "deficit reduction" or back into the Medicare Trust Fund; instead, it helps fund the law's hefty Medicaid expansion and the heavy insurance subsidies in public exchanges."
http://thehill.com/blogs/pundits-blog/healthcare/221226-obamacare-why-sure-its-paid-for
Bad News For Obamacare: Pay-For-Performance Doesn't Work
http://www.forbes.com/sites/johngoodman/2014/10/20/bad-news-for-obamacare-pay-for-performance-doesnt-work/
Obamacare on Shaky Ground as Court Battle Looms
"Obamacare may be in big trouble, if a recent federal court ruling is any indication. Late last month, a U.S. district court in Oklahoma affirmed that the Internal Revenue Service can only offer tax credits for health insurance plans on state-run exchanges — not federally-operated ones. Earlier this year, a three-judge panel of the U.S. Court of Appeals for the D.C. Circuit came to the same conclusion in a similar case, Halbig v. Burwell. The U.S. Court of Appeals for the Fourth Circuit in Richmond, Virginia, disagreed with its colleagues in D.C., siding with the Obama Administration in yet another similar case, King v. Burwell. A federal district court in Indiana has yet to rule on the same question in a case before it. Given the disagreement among these lower courts, there's a good chance the controversy will end up before the Supreme Court. The federal judiciary should stand firm against the Administration's appeals. Constitutional principles, legal precedent, and the plain text of Obamacare itself demand it. The current controversy stems from a section of Obamacare known as 36B, which allows the IRS to offer tax credits to people enrolled in "an Exchange established by the State" in order to offset the cost of insurance. Thirty-six states refused to build their own insurance exchanges. So the federal government set up exchanges in those states. The Obama Administration ordered the IRS to give people shopping in the federal exchange HealthCare.gov the same tax credits that were available in state-run exchanges. But that's illegal, according to Halbig and the recent ruling in Oklahoma. The Court of Appeals for the D.C. Circuit determined that 36B means exactly what it says — tax credits can be provided only through exchanges "established by the state," not federal ones."
http://www.forbes.com/sites/sallypipes/2014/10/20/obamacare-on-shaky-ground-as-court-battle-looms/
A recent poll shows that most doctors give Obamacare low grades – but should this influence voters' evaluation of the program?
"A recent survey of doctors by the Physicians Foundation finds that most give low grades to Obamacare. Some 46% of the doctors polled gave Obamacare a grade of "D" or "F" and 29% gave it a "C." Only 25 percent give it an "A" or a "B," including just 4% who gave it the highest grade. It's possible that some of the doctors who chose C really meant to say that it was at least reasonably good. But in modern America, thanks to grade inflation, a C is generally considered a very bad grade. Thus, it seems likely that a large majority of doctors have strongly negative view of the program."
http://www.washingtonpost.com/news/volokh-conspiracy/wp/2014/10/20/a-recent-poll-shows-that-most-doctors-give-obamacare-low-grades-but-should-this-influence-voters-evaluation-of-the-program/
Gov. John Kasich: Repeal Obamacare, but not all of it
"Ohio Gov. John Kasich wants to be very clear: He wants to repeal Obamacare. Just not the part he likes. A political firestorm broke out Monday when the the Associated Press quoted Kasich as saying that Obamacare repeal was "not gonna happen." That view is almost unheard of — at least in public — among most Republicans, let alone those who might run for the White House in 2016. Kasich said AP got it wrong, and he called POLITICO Monday night to correct the record. He said he was talking specifically about repeal of the expansion of Medicaid — which Ohio has implemented — and not of the Affordable Care Act more broadly. "From Day 1, and up until today and into tomorrow, I do not support Obamacare," the Republican governor said on Monday evening. "I never have, and I believe it should be repealed." Except for the Medicaid expansion part — which wouldn't exist without the law. Kasich, however, thinks there ought to be a way to save it. "I have favored expanding Medicaid, but I don't really see expanding Medicaid as really connected to Obamacare," Kasich said. If Republicans take the Senate, Kasich said, "you better believe they're gonna repeal Obamacare and I agree with that." But, he added, "There's got to be an accommodation" for Medicaid expansion.
http://www.politico.com/story/2014/10/john-kasich-obamacare-repeal-112048.html
John Kasich Throws Support Behind Obamacare
"Republican Ohio Gov. John Kasich threw unprecedented support behind Obamacare in an interview with The Associated Press released Monday.  Kasich spoke to The AP about GOP efforts to repeal the health-care law if Republicans win the Senate in the November elections. "That's not gonna happen," Kasich said. Even if repeal is a political impossibility — most GOP leaders recognize that they won't be able to repeal the health-care law while President Barack Obama remains in office — Kasich went even further in his growing support of Obamacare. "The opposition to it was really either political or ideological," Kasich told The AP. "I don't think that holds water against real flesh and blood, and real improvements in people's lives." It's unclear whether Kasich was referring to Obamacare as a whole or the law's Medicaid expansion in particular — but either way the Republican governor's positivity about the health-care law is unprecedented."
http://dailycaller.com/2014/10/20/john-kasich-throws-support-behind-obamacare/
GOP governors don't see 'Obamacare' going away
"While Republicans in Congress shout, "Repeal Obamacare," GOP governors in many states have quietly accepted the law's major Medicaid expansion. Even if their party wins control of the Senate in the upcoming elections, they just don't see the law going away. Nine Republican governors have expanded Medicaid for low-income people in their states, despite their own misgivings and adamant opposition from conservative legislators. Three more governors are negotiating with the Democratic administration in Washington. Rather than demanding repeal, the governors generally have sought federal concessions to make their decisions more politically acceptable at home. That approach is in sharp contrast to the anti-Obamacare fervor of their party in Congress. Ohio Gov. John Kasich says he doesn't think there will be a repeal in Washington, even if Republicans win a Senate majority and consolidate their hold on the House in next month's election. "That's not gonna happen," the Republican governor told The Associated Press during a recent re-election campaign swing. Kasich called The Associated Press Monday night to clarify that he was speaking specifically about a repeal of Medicaid expansion and not of the entire Affordable Care Act __ although opponents in Washington don't usually draw such distinctions. He said he believes the ACA "can and should" be repealed, but that opposition to the Medicaid expansion "was really either political or ideological," adding, "I don't think that holds water against real flesh and blood and real improvements in people's lives." He has cast the Medicaid expansion in Ohio as a moral choice to help the poor. While "repeal" remains the mantra for many Republicans in Washington, it's up against some hard facts. As Kasich suggested, millions of people now have a tangible benefit that would be taken away if the health law were repealed. Any GOP replacement law would probably have to give most of those people a way to remain insured, and that would involve considerable taxpayer expense and government regulation. And even if Democrats lose their Senate majority, President Barack Obama still has the power to veto legislation. Republicans would have to muster a two-thirds majority in both chambers of Congress to override that. "What we would anticipate is most likely to happen, even with a Republican Senate, is we'd have to work within the confines of where we are," said Marty Carpenter, spokesman for Republican Gov. Gary Herbert of Utah. Herbert wants federal approval to deliver the Medicaid expansion through private insurance companies — as some other GOP governors have done. Iowa Gov. Terry Branstad, another Republican seeking re-election, says "major changes" are required to the health care law. But he expects his state's Medicaid expansion to stand. "I think our system and our approach is working, and I think other states are starting to look at our approach," Branstad said. In a recent debate with his Democratic election opponent, Senate Republican leader Mitch McConnell of Kentucky said that Obama's health care law must be pulled up "root and branch." But he hastened to add that the state could somehow still keep its insurance marketplace, which owes its existence to Obama's law. Here are some of the hurdles that congressional Republicans would face, even if they won big on Nov. 4."
http://townhall.com/news/politics-elections/2014/10/20/gop-governors-dont-see-obamacare-going-away-n1907642
IMMIGRATION:
Burned on Immigration Reform, Latinos Start to Pull Away from Democrats
"President Obama's decision to delay issuing executive orders on immigration reform until after the midterm elections may cost Democrats Latino support in November, a new poll shows.   Latino voters still prefer Democrats to Republicans for Congress by a margin—59 percent to 25 percent, with 16 percent undecided—according to the Latino Decisions poll released Monday. Yet the 59 percent doesn't look as sturdy when it's broken down into the 34 percent of Latinos who say that they definitely will vote Democratic, and 25 percent who say they're "leaning" toward Democrats in the November 4 election.  "This doesn't suggest that the Republicans are doing much better, but rather that there are a large number of Latinos in the middle" who are "not certain for the Democratic Party at this point," Matt Barreto, a political scientist and co-founder of the polling firm Latino Decisions, said during a telephone briefing Monday. Lower Latino participation in next month's election would hurt Democrats more than Republicans… Latino voters will be less influential in the November 4 election, a lower-turnout midterm, than they were in 2012, when their votes in states like Florida and Colorado. In states like Arkansas, Alaska, Iowa, Louisiana and New Hampshire, which are all hosting highly competitive Senate races, Latinos accounted for less than 7 percent of the statewide population as of the 2010 Census. "The impact of Latino voters in determining which party controls the U.S. Senate may not be as large as might be expected given their growing electoral and demographic presence nationwide," the Pew Research Center said in a report last week."
http://www.bloomberg.com/politics/articles/2014-10-20/burned-on-immigration-reform-latinos-start-to-pull-away-from-democrats
REP STEVE KING: OBAMA 'IS PREPARING TO VIOLATE THE CONSTITUTION AGAIN'
"President Obama "is preparing to violate the Constitution again" and the administration's recently issued draft solicitation for vendors that are able to prepare millions of ID cards is the latest indication, according to Rep. Steve King (R-IA).  King said Monday in an interview with Breitbart News: This is the president of the United State preparing the executive branch of government to deal with a massive [number] of illegals that the president is preparing to welcome, and he has promised us for months that he is going to violate the constitution and do this, and then when he found out that it was putting some of the Democrat U.S. Senate seats in jeopardy, then he decided to delay his lawless action until after the election. He added that the Congressional Hispanic Caucus has been giving Obama leeway to move forward with his executive actions until after any potential runoff elections that could sway the U.S. Senate. Sunday, Breitbart News first reported that although the President Obama has delayed taking his promised executive actions on immigration until after the midterm elections, the U.S. Citizenship and Immigration Services is already beginning to solicit bids from vendors who would be able to provide the materials needed for millions of Permanent Residency Cards (PRC), and Employment Authorization Documentation (EAD) "to support possible future immigration reform initiative requirements." "This fits right into the numbers they have been talking about," King said. The Iowa Republican, a hawk on immigration matters, has been a long time critic of the Obama administration's immigration policies. Speaking with Breitbart Monday, he hammered Obama's policies for their impact on the middle class, saying that Americans without a college education in particular have suffered under Obama due to his immigration policies.
"Until we have a tighter labor supply, hard working Americans will not be [able to] sustain themselves without the welfare state, unless they are high skilled. [Obama] has pressured the middle class," King said. "How bad does this have to get before the American people pick up their pitchforks and go to the White House and surround the place and say, 'Mr. President it's time for every unconstitutional, lawless action to be rescinded and it is time for you to obey the Constitution and obey the rule of law and obey your own oath of office?'" King said.
In that vein, a GOP aide commented to Breitbart, saying that the only way Americans can hope to stop the movement forward to amnesty is for Republican candidates this cycle to educate voters on the issue. The aide noted: At this point, there is only one way to stop Obama from illegally handing over millions of jobs to illegal aliens. And that is for Republican candidates to spend the coming days tirelessly informing the American people about what the President and Harry Reid have in store for them. If voters are made aware, they will assuredly vote Obama's Senate Democrat candidates out of office two weeks from tomorrow, and a new Republican Senate majority will block or reverse Obama's illegal agenda. The National Republican Senatorial Committee highlighted the election aspect as well, reacting to the draft solicitation."
http://www.breitbart.com/Big-Government/2014/10/20/King-Obama-Is-Preparing-to-Violate-the-Constitution-Again
SESSIONS: USCIS SOLICITATION 'STARTLING CONFIRMATION OF THE CRISIS FACING OUR REPUBLIC'
"A draft solicitation for contractors that are able to produce millions of new immigrant IDs confirms that President Obama is in the process of moving forward with executive amnesty, according to Sen. Jeff Sessions. "This revelation provides startling confirmation of the crisis facing our Republic. The President is preparing to issue work authorization and 'legal' status to millions of individuals illegally present in the country, in violation of plain statute," Sessions said in a statement to Breitbart News. Breitbart first reported Sunday that U.S. Citizenship and Immigration Services (USCIS) is in the process of seeking vendors to supply the materials necessary for millions of Permanent Residency Cards (PRC), and Employment Authorization Documentation (EAD) "to support possible future immigration reform initiative requirements."
Republicans have spoken out against the implications of the solicitation, including a spokesman for House Speaker John Boehner.  According to Sessions, Obama's plans flies in the face of current law and the only solution resides with the voters. "His planned executive immigration order will nullify the immigration laws of the United States and its sovereign people," Sessions continued. "But rather than defend the legal rights and jobs of their constituents, Senate Democrats have surrendered them to this lawless scheme.  The remedy lies in the hands of the voting public."
http://www.breitbart.com/Big-Government/2014/10/20/Sessions-USCIS-Solicitation-Startling-Confirmation-of-the-Crisis-Facing-Our-Republic
Up to 34 MILLION blank 'green cards' and work permits to be ordered ahead of Obama illegal immigrant 'amnesty'
"-An online draft proposal from U.S. Citizenship and Immigration Services says it will look for a vendor to supply the blank cards
-At least 4 million per year for five years, including a possible 9 million in the early going
-Document says the move is 'to support possible future immigration reform initiative requirements'
-Obama has pledged to unilaterally change US immigration policy this year, but recently pushed back his timetable until after November 4 elections"
http://www.dailymail.co.uk/news/article-2800356/us-immigration-authorities-prep-order-34-million-blank-green-cards-work-authorization-papers-obama-readies-executive-order-illegal-aliens.html
OBAMA ADMIN: WE MAY NEED 'SURGE' OF MILLIONS OF IMMIGRANT IDS 'FOR ANY NUMBER OF REASONS'
"In its first public response after Breitbart News reported that U.S. Citizenship and Immigration Services is quietly preparing the capacity to issue more than double its baseline number of green cards and employment permits, a USCIS spokesman said such preparation is routine and that a spike in immigration applications could arise "for any number of reasons." "Solicitations of this nature are frequent practice for all USCIS contracts and allow the Agency to be prepared for fluctuations in the number of immigration applications received, which can arise for any number of reasons," Christopher Bentley, a spokesman for USCIS said in a statement. At issue is a solicitation for materials to print as many as 34,000,000 ids over five years. The request for proposals says vendors must be capable of handling a "surge" of five million ids in one year "to support possible future immigration reform initiative requirements." Republicans have denounced the draft proposal, saying it shows the Obama administration is already beginning to implement a broad executive amnesty that President Obama has said he is planning for after the midterm elections. The USCIS statement includes two examples of previous USCIS contracts that included options to increase capacity, one for "security support services," the other for "records operations support services." It's not unheard of for federal agencies to plan for contingencies, but the request specifically explains that the surge is related to potential changes in immigration policy. "The Contractor shall demonstrate the capability to support potential 'surge' in PRC and EAD card demand for up to 9M cards during the initial period of performance to support possible future immigration reform initiative requirements," the document says.
A year ago, such a plan might have been attributed to a forthcoming immigration bill. Now, following the summer's border crisis, the chances of such a new law are extremely low, giving additional credence to the possibility the move is in preparation for an executive amnesty by Obama. The RFP "seems to indicate that the president is contemplating an enormous executive action that is even more expansive than the plan that Congress rejected in the 'Gang of Eight' bill," Jessica Vaughan, an immigration expert at the Center for Immigration Studies and former State Department official, said. Earlier Monday, a spokesman for Speaker John Boehner ripped Obama's planned executive amnesty."
http://www.breitbart.com/Big-Government/2014/10/20/Obama-Admin-We-May-Need-Millions-Of-Ids-For-Any-Number-Of-Reasons
HOUSE JUDICIARY COMMITTEE STAFF REQUEST BRIEFING ON USCIS IMMIGRANT ID SOLICITATION
"House Judiciary Committee staff have requested a briefing from U.S. Citizenship and Immigration Services about the agency's recent solicitation for millions of new immigrant IDs.
In a statement provided to Breitbart News, Chairman Bob Goodlatte (R-VA) expressed alarm that the Obama administration could already be moving forward with its plans to take unilateral action on immigration reform. "It is alarming that the Obama Administration seems to be silently forging ahead with its plan to unilaterally grant millions of unlawful immigrants legal status and work authorization," Goodlatte said. "Republicans on the House Judiciary Committee have demanded that President Obama publicly reveal the recommendations he has received that would further dismantle our nation's immigration laws." Breitbart News first reported Sunday that U.S. Citizenship and Immigration Services (USCIS) has issued a draft solicitation for vendors that can supply the materials necessary for millions of Permanent Residency Cards (PRC) and Employment Authorization Documentation (EAD) "to support possible future immigration reform initiative requirements." The solicitation comes in the wake of President Obama's announcement that he plans to take executive action on immigration after the midterm elections.  Obama has not let the details of his plans slip out, instead expressing his intent to take executive action on immigration but refusing to reveal those actions until after the midterm elections.  "However, President Obama has left Americans in the dark and has decided to keep his plans secret until after the midterm elections," Goodlatte added. "House Judiciary Committee staff have demanded a briefing from U.S. Citizenship and Immigration Services on their draft solicitation to get to the bottom of this troubling issue." Republicans Monday voiced outrage at the expected upcoming actions."
http://www.breitbart.com/Big-Government/2014/10/20/House-Judiciary-Committee-Staff-Request-Briefing-On-USCIS-Immigrant-ID-Solicitation
Feds soliciting bids for production of four million ID cards for illegal immigrants — per year (continuation of yesterday's article)
http://hotair.com/archives/2014/10/20/feds-soliciting-bids-for-production-of-four-million-id-cards-for-illegal-immigrants-per-year/
EXCLUSIVE — JEFF SESSIONS: OBAMA'S IMMIGRATION POLICIES HAMMER BLACK WORKERS
"Senate Budget Committee ranking member Sen. Jeff Sessions (R-AL) told Breitbart News that black workers across America should be wary of supporting Democrats because of President Obama and other Democrats' support for immigration policies that displace them economically.
"A nation owes its first obligation to its own citizens," Sessions said in an emailed statement. "But our current immigration policy advantages the citizens of other countries over our own. Undeniably, one of the groups most hurt economically by unjust immigration policies are African-American citizens." Sessions points to a study that Harvard economist Dr. George Borjas published with the National Bureau of Economic Research in September 2006 that found that the employment rate of black men fell from 1960 to 2000—a timeframe during which immigration sharply increased, making it much more difficult for Americans, especially blacks, to find jobs. Said Sessions: Research by Dr. George Borjas shows that the long-term large-scale importation of foreign labor has substantially eroded wages in the black community—and yet Senate Democrats voted unanimously for legislation to double the arrival of new workers and deepen this unacceptable wage decline. These new workers would fill jobs in every sector of the economy, denying many low-income Americans a shot at middle class job security."
http://www.breitbart.com/Big-Government/2014/10/20/Exclusive-Jeff-Sessions-Democrats-And-Obama-s-Immigration-Policies-Hammer-Black-Workers
EXCLUSIVE — SCOTT BROWN: OBAMA'S EFFORTS TO GRANT EXECUTIVE AMNESTY 'MAKES NO SENSE'
"New Hampshire's GOP U.S. Senate candidate Scott Brown ripped President Obama's planned executive amnesty and said the administration's quiet preparation to issue up to 34 million green cards and employment permits shows the president is willing to circumvent Congress.
"I'm against it, absolutely," Brown said here when asked to react to a report from Breitbart News late Sunday evening that found the administration is building its capacity to issue millions of new ID cards to immigrants, despite his claims to wait until after the election. "To think that we're going to circumvent Congress and circumvent our laws to provide additional status for people who have broken the law without even securing the border? It makes no sense."
Brown lit into incumbent Democratic Sen. Jeanne Shaheen (D-NH), who he is challenging in the upcoming Nov. 4 general election, for not doing anything at all to stop Obama's executive amnesty for millions of illegal aliens—despite her claims earlier this year that she did not support the president. Back in September, before the president decided to delay the executive amnesty until after the election, Shaheen issued a statement in which she said she "would not support a piecemeal approach issued by executive order" because she believes House Republicans "should pass the bipartisan reform bill the Senate cleared last year," according to Bloomberg.  "She has a history of supporting the president's policies on immigration, on the DREAM Act, on border security," Brown told Breitbart News in an interview in the front desk area of Brown's Lobster Pound here in Seabrook, New Hampshire. "She has not voted to secure the border. She has not voted to send troops to the border. She has supported not only his previous attempts to provided expanded status for those folks, but she's supported the DREAM Act. I think it's for political expediency right now that she's 'not going to support him' but in reality she's going to back him up as much as she can and as often as she can."
http://www.breitbart.com/Big-Government/2014/10/20/Exclusive-Scott-Brown-Obama-s-Efforts-To-Grant-Executive-Amnesty-Makes-No-Sense
From Jeb Hensarling, Sensible Talk on Immigration Reform
"In The Wall Street Journal's "Saturday Interview," Rep. Hensarling (R., Tex.) said that he supports pro-growth immigration policies (my words, not his), which include a "vibrant guest-worker program" for low-skilled workers and more H-1B visas for high-tech workers. He also acknowledged that we don't have to build a wall across our entire southern border and that a good guest-worker program makes it easier for law enforcement to focus on catching bad guys. Contrast this sensible view of fixing our immigration system with the bombastic rhetoric coming from his Texas colleague, Sen. Ted Cruz (R.), who fulminated against "illegal amnesty" in an op-ed in USA Today."
http://blogs.wsj.com/washwire/2014/10/20/from-jeb-hensarling-sensible-talk-on-immigration-reform/?mod=WSJBlog
SPENDING/BUDGET/ECONOMY:
Government has paid millions for workers to stay home
"The federal government has shelled out more than $700 million in paid leave to more than 57,000 employees who were home from work for time periods stretching from one month to three years, a Government Accountability Office report has found. In a 62-page report published Monday, the GAO analyzed why so many federal employees were home and getting paid for such long periods of time and they discovered a variety of reasons. In many cases, employees were home awaiting the outcome of investigations into alleged misconduct and criminal actions. Some racked up paid leave for "physical fitness activities," and others were away from work seeking professional development. Employees also took paid leave for "recuperation" from overseas work. Hundreds of federal employees remained at home, collecting a paycheck, for years. The report found that during a three-year period beginning in 2011, 263 employees remained on paid leave for one to three years at a cost of $31 million. In some cases, about five percent of the time, the federal government couldn't come up with a reason why some employees were home on paid leave. Overall, paid leave for federal government workers, excluding holidays, cost billions of dollars from 2011 to 2013, the GAO report found, but comprised less than one percent of all federal government salaries paid during that time period. The vast majority of the 1.2 million federal employees analyzed in the report — about 97 percent — took fewer than 20 paid leave days, excluding holidays. More than 940,000 employees took two to five paid leave days outside of holiday breaks, the report found. Nearly $600 million was paid to employees who took two to four weeks of paid leave, but these employees were not considered among the group with "higher than average charges," which the GAO defined as 51 days or longer of paid leave. Sen Chuck Grassley, R-Iowa, said he asked for the GAO probe after his own investigators uncovered unusual instances of paid leave. In one case, Grassley said, Inspector General of the National Archives and Records Administration, Paul Brachfeld, was put on paid leave "against his will for nearly two years" before retiring."
http://www.washingtonexaminer.com/government-has-paid-millions-for-workers-to-stay-home/article/2555047
Coburn: NIH Wasted Research Money on Massages for Rabbits
"Senator Tom Coburn's annual Wastebook, a review of questionable government spending projects, comes at a bad time for the National Institute of Health, which has attributed the ebola crisis in part to a lack of funding for vaccine research. Rabbits received Swedish-style massages at taxpayer expense, the Oklahoma Republican points out, in order to learn about how the massages might affect athletes attempting to recover from injuries. "Taxpayer dollars that could have supported potentially more transformative research were instead spent on exercise and massage equipment for rabbits," Coburn's report says. "As for the rabbits, they were eventually euthanized, so while well massaged, those feet were not so lucky after all." Coburn's report quotes the Ohio State University Sports Medicine co-medical director who led the project as saying that the researchers "tried to mimic Swedish massage [for the rabbits.]" "[I]t's the most popular technique used by athletes," Dr. Thomas Best said. The project, which concluded  cost $387,000 over a two-year period. NIH spent almost that much money researching the relationship between mothers and their dogs. "Mothers have the same reaction when looking at photos of their dogs as they do to those of their own kids, according to recent government-funded research published this year," the report notes. "Two of the scientists performing the study received a combined total of $371,026 from the National Institutes of Health this year, money intended for work in addiction research." Coburn's report comes two days after an NIH official said that the director of the agency should not have claimed that taxpayer-funded researchers "probably would have had a vaccine [for Ebola] in time for this" had budget cuts not slowed the research. "You can't say that," Dr. Anthony Fauci, director of the National Institute of Allergy and Infectious Diseases, told NBC on Sunday. "I think you can't say we would or would not have this or that. Everything is slowed down. But I wouldn't make that statement."
http://www.nationalreview.com/corner/390766/coburn-nih-wasted-research-money-massages-rabbits-joel-gehrke
Texas Congressman Claims EPA Analysis Falls Short
"Today, Science, Space and Technology Committee Chairman Lamar Smith (R-Texas) sent a letter to EPA Administrator Gina McCarthy calling for a more thorough cost-benefit analysis of the agency's newly proposed electricity regulations. In his letter, Smith roundly criticized the agency's evaluation process, stating that "systematic biases and major omissions in EPA's limited evaluation produced a cost-benefit analysis divorced from reality. Consequently, EPA's Regulatory Impact Assessment fails to assess whether the proposed rule will achieve meaningful benefits and, more importantly, whether the benefits are worth the heavy cost." Smith closed the letter by demanding that without "comprehensive energy and economic modeling," rule making should not move forward. The letter to EPA is Smith's second one in three months and comes on the heels of a report released by NERA Economic Consulting. The report projects that EPA's new proposals will cause double digit increases in the price of electricity across 43 states. Additionally, it predicts that compliance costs could end up totaling $400 billion over 15 years."
http://blogs.rollcall.com/energy-xtra/texas-congressman-claims-epa-analysis-falls-short/?dcz=
COMMON CORE:
Kids React to Common Core: 'Mommy, Please Home-School Me'
http://reason.com/blog/2014/10/20/kids-react-to-common-core-mommy-please-h
COMMON CORE IN TENNESSEE AND COLORADO: LIPSTICK ON A PIG?
http://www.breitbart.com/Big-Government/2014/10/19/Common-Core-in-Tennessee-and-Colorado-Lipstick-On-A-Pig/
MISC.:
Obama To Delay Major Climate Regulations Until After The Election
"Since March, the Obama administration has been looking to impose new regulations on methane emissions as part of its crusade against global warming. But it looks like the White House is putting its climate plans on hold until after the November elections. Earlier this year, President Obama ordered the Environmental Protection Agency to look into possible new regulations for methane emissions and ordered the Interior Department to ready new rules for flaring methane from oil and gas production on federal lands. But the public won't see either of these agencies act on methane emissions until after the election next month, according to a tip received by Marcellus Drilling News. MDN said it "received an email alert from the Independent Petroleum Association of America (IPAA) about this very issue" which said the "EPA (and the Bureau of Land Management)… will unveil devastating new regulations AFTER the November elections." "Of course the president is going to delay this rule. It's the next step of his effort to put the oil and gas industry out of business," Oklahoma Republican Se. James Inhofe told The Daily Caller News Foundation. Democrats face tough races in key oil and gas states across the country. According to RealClearPolitics, polls suggest that Alaska, Colorado and Louisiana all "lean GOP" and could see their Democratic incumbents without a job next year. Arkansas, another key energy state with a competitive election has the GOP ahead in the polls. "These regulations will hurt industry in Arkansas, Louisiana, and everywhere else there is oil and gas activity, and if he were to put these regulations out before the election, they'd hurt his chances of keeping the Senate in Democrat control," Inhofe added."
http://dailycaller.com/2014/10/20/obama-to-delay-major-climate-regulations-until-after-the-election/
The Obama Brief
The President considers his judicial legacy.
http://www.newyorker.com/magazine/2014/10/27/obama-brief
On Toobin on Obama's Judicial Legacy
http://www.nationalreview.com/bench-memos/390702/toobin-obamas-judicial-legacy-ed-whelan
Reporters Quickly Noticed the Official Transcript of Obama's Fundraiser Speech Omitted This Remark
"The official transcript of a fundraiser speech President Barack Obama delivered at a private residence in Chicago Monday afternoon failed to include a joke he made about finding unpaid bills on his desk. "One of the nice things about being home is actually that it's a little bit like a time capsule. Because Michelle and I and the kids, we left so quickly that there's still junk on my desk, including some unpaid bills — I think eventually they got paid — but they're sort of stacked up. And messages, newspapers and all kinds of stuff," Obama said during his address, according to the pool report. That joke about unpaid bills, however, didn't make it into the official transcript. Instead, as noted by Politico's Jennifer Epstein, the quote leaves out the reference to finding the stack of bills. It only quotes the president as saying that "there's still junk on my desk, including some — newspapers and all kinds of stuff.​" The Associated Press' Josh Lederman explained on Twitter that finding the quote required reviewing the tapes of the event."
http://www.theblaze.com/stories/2014/10/21/reporters-quickly-noticed-the-official-transcript-of-obamas-fundraiser-speech-omitted-this-remark/
THE INCOMPETENCE VIRUS
The Obama administration has all the symptoms.
http://spectator.org/articles/60702/incompetence-virus
Video: Democrats' Early Exit from Obama Rally
http://www.breitbart.com/InstaBlog/2014/10/20/Video-Democrats-Early-Exit-from-Obama-Rally
Brit Hume: 'Rock Star' Obama 'Is No More' [VIDEO]
http://dailycaller.com/2014/10/20/brit-hume-rock-star-obama-is-no-more-video/
'CONSERVATIVE REVIEW' TARGETS SEAMY CONSERVATIVE POLITICAL GROUPS
http://www.breitbart.com/Big-Government/2014/10/20/Conservative-Review-Targets-Seamy-Conservative-Political-Orgs
What President Obama And 2 Million Early Voters Can Tell Us About Election Day
"President Barack Obama joined almost 2 million voters who have voted before Election Day as he cast his ballot early this morning at the Martin Luther King Jr. Community Center in Chicago. "I'm so glad I can early vote. It's so exciting. I love voting," Obama said, making a not-so-subtle pitch to voters around the country. Both parties are hoping voters in the 35 states who have early voting heed Obama's words and either mail in a ballot or go to a polling station before November 4. Nineteen million voters did so in 2010, the last strictly midterm election, and University of Florida associate professor and elections guru Michael McDonald expects 2014's early vote total to surpass that. He spoke with ABC News about some of the trends he's seen so far, and what they could mean for Election Day.
Bigger turnout within both parties Republicans have been stepping up their early vote mobilization game, meaning they've been catching up to Democrats who have been leading that charge the past few cycles, McDonald said. That's helped Republicans close wide deficits they had at this time in 2010 in Iowa and North Carolina, and they have a 14-point lead in Florida. But it's not clear whether these are only temporary gains for Republicans; McDonald said he suspects that Republicans are only reaching registered Republicans, which means they might have propelled more GOPers to the polls early, but those voters may be ones that would have gone to the polls on Election Day anyway, meaning fewer total new Republican votes.
More first-time voters There is a big chunk of voters who have cast early ballots but who did not vote in 2010, McDonald noted, which right now is a trend that seems to favor Democrats. In North Carolina and Georgia, Republicans are pulling strong early vote numbers among those who also voted in 2010 but Democrats are doing better with voters who don't have a history of voting in 2010 (Georgia doesn't track party affiliation, but in that state's case, race provides a useful proxy). That's a point in favor of Democrats reaching out to new voters, not just likely ones – and if that's true, those numbers could get even higher once early voting starts in a number of states – a method that traditionally favors Democrats.
Unaffiliated push McDonald points to Iowa as a potentially illustrative example of how many unaffiliated voters are casting early ballots, and with which party they might be more closely affiliated. "The Democrats and the people who have no party registration tend to be tracking together," McDonald noted. "The Republicans, the other hand, are completely uncorrelated from the people with no party registration."
Regardless of the early voting tea leaf-reading, McDonald said the bottom line is that both parties believe their marquee races around the country are going to be close – and no one is taking any race for granted. Even McDonald issued a caveat when he said election turnout would continue in an upward trajectory in future cycles: "Trends can always be broken. You never know."
http://abcnews.go.com/Politics/president-obama-million-early-voters-us-election-day/story?id=26327724
Obama: Hey, all these red-state Democrats running away from me are strong supporters who vote with me!
""Well, look, here's the bottom line," said Obama, "We've got a tough map. A lot of the states that are contested this time are states that I didn't win. And so some of the candidates there, you know, it is difficult for them to have me in the state because the Republicans will use that to try to fan Republican turn-out. The bottom line is, though, these are all folks who vote with me. They have supported my agenda in Congress. They are on the right side of minimum wage. They are on the right side of fair pay. They are on the right side of rebuilding our infrastructure. They're on the right side of early childhood education. "So, this isn't about my feelings being hurt. These are folks who are strong allies and supporters of me. And I tell them, I said, you know what, you do what you need to win. I will be responsible for making sure that our voters turn up."
http://hotair.com/archives/2014/10/20/obama-hey-all-these-red-state-democrats-running-away-from-me-are-strong-supporters-who-vote-with-me/
Obama on Dems Running Away from Him: 'These Are All Folks Who Vote With Me'
'They have supported my agenda in Congress. … These are folks who are strong allies and supporters of me.'
http://www.weeklystandard.com/blogs/obama-dems-running-away-him-these-are-all-folks-who-vote-me_816522.html
Obama on Dem Senate Candidates: 'These Are All Folks Who Vote With Me'
http://www.nationalreview.com/corner/390773/obama-dem-senate-candidates-these-are-all-folks-who-vote-me-patrick-brennan
OBAMA ON FLEEING MIDTERM DEMS: 'THESE ARE ALL FOLKS WHO VOTE WITH ME'
http://www.breitbart.com/Breitbart-TV/2014/10/20/Obama-on-Fleeing-Midterm-Dems-These-Are-All-Folks-Who-Vote-with-Me
Painful Udall interview: "We can play this over, right? Let me re-tape this.
"Come for his answer on Common Core ("yes"), stay for his avert-your-eyes inability to answer lighthearted softball questions about books and music — via John Ekdahl: He's got most of the policy stuff nailed: Keep Obamacare? Check. Gun control? Check. Path to citizenship? Check. Opposition to the death penalty? Check. Opposition to the 'personhood' amendment? Check. More regulations on fracking? Check. Was his answer on Common Core an endorsement of the program, or a rejection of it?  Yes. Keep in mind that this is a man running for re-election in a purple state who's still trying to position himself as a moderate and the White House's worst nightmare, or whatever. Setting aside his record of voting 99 percent of the time with the president, would O himself have answered any of those policy questions differently? Maybe he'd have hedged a bit on the death penalty, which would place Udall to Obama's left.  No wonder Udall couldn't name a single Obama proposal he opposes when pressed to do so during a recent debate."
http://hotair.com/archives/2014/10/20/painful-udall-interview-we-can-play-this-over-right-let-me-re-tape-this/
Tillis Campaign Smells 'Victory In The Air'
http://townhall.com/tipsheet/mattvespa/2014/10/20/tillis-campaign-smells-victory-in-the-air-n1907656?utm_source=thfbp&utm_medium=fbpage&utm_campaign=thupdate
In Georgia and across the country, GOP modernizes its voter outreach
http://www.washingtonpost.com/politics/in-georgia-republican-officials-modernize-their-voter-outreach/2014/10/20/b4e04cb6-562b-11e4-809b-8cc0a295c773_story.html
POLITICO poll: Alarm, anxiety as election looms
"The public distress manifests itself across a range of issues:
– Terrorism: Eighty-four percent of voters say the Islamic State of Iraq and the Levant poses a "serious" threat to the U.S. homeland, including 43 percent who say it poses a "very serious" threat. Just 12 percent said the Islamic State, also known as ISIS, is not a serious concern.
– Health care: Most voters believe their health care costs will go up under the Affordable Care Act. Fifty-seven percent said they believe their personal costs will increase, while only 7 percent said they will decrease. A third said their costs would remain the same. (At the same time, support for repealing Obamacare has continued to drop, now down to 41 percent.)
(See more from POLITICO's Polling Center)
– Presidential management: Voters in the midterm battleground states are evenly split on whether President Barack Obama or George W. Bush was more effective at managing the federal government. Thirty-eighty percent named Bush, while 35 percent preferred Obama. A quarter of respondents said the two men were equally competent.
– Ebola: Only 22 percent of respondents said they had a lot of confidence that the government is doing everything it can to contain the contagious disease. Thirty-nine percent they had some confidence, while a third said they had little or no confidence. The poll concluded Oct. 11, before the hospitalization of the second nurse who treated an Ebola patient in Dallas.
Virginia voter Amaris Landecho, 33, said her main concerns this year were largely about the "economy and the housing market" until Ebola came along, raising questions about "whether the government is prepared to handle issues like this." "My mind tells me they are not prepared for this, but my heart is filled with hope that they are," said Landecho, who works at a military hospital and expects to vote Democratic. She added: "I'm upset with Congress — the whole thing, Democrat or Republican. It doesn't matter." Charlene Pierson, a retired church secretary in Michigan, said she thinks the Ebola scare is "very, very hyped up," but has concerns about Obama's leadership style overall. "The man has spent most of his time not knowing what's going on in his own government, and he's supposed to be commander in chief," said Pierson, 68, who plans to vote Republican.
The atmosphere of fear and anxiety has not produced a decisive advantage for either party on the congressional ballot. Forty-four percent of voters said they would vote for Democrats next month, while 41 percent said they preferred Republicans. That represents a tiny shift in the Democratic direction since POLITICO's last poll, in early September, well within the margin of error."
http://www.politico.com/story/2014/10/politico-poll-2014-elections-112016.html?hp=t1
U.S. Ebola Crisis Is A Media Myth, Claims Obama
"President Barack Obama claimed Oct. 20 that the left-leaning established media invented the Ebola crisis that has deeply damaged his chances of keeping the Democratic majority in the Senate. "The Ebola crisis… [which] has been the only story here in the United States for the last couple of weeks, is not an outbreak and epidemic here," Obama complained to his donors at a Chicago fundraiser. "To give you some sense of perspective, around 20,000 to 30,000 [American] people die of flu every year. So far we've got one person dying of Ebola." Even though the economy is growing, Obama claimed, "people are still anxious" about the Middle East, Russia's slow-motion invasion of Ukraine, the Islamic jihadis in Iraq and the media-magnified fear of Ebola. But "we've had one case of a person dying from Ebola that brought it in from outside," he said. Admittedly, that one person was allowed into the country by Obama's lax border policies, and he did pass it to two American nurses —- only a week after Obama told reporters "the chances of an outbreak, of an epidemic here are extraordinarily low."
http://dailycaller.com/2014/10/20/u-s-ebola-crisis-is-a-media-myth-claims-obama/
Obama: 'You Cannot Get it From Just Riding on a Plane or a Bus'
http://cnsnews.com/video/cnsnews/obama-you-cannot-get-it-just-riding-plane-or-bus
Klain to Take Reins of Ebola Effort on Wednesday
http://www.realclearpolitics.com/articles/2014/10/21/klain_to_take_reins_of_ebola_effort_on_wednesday_124354.html
EBOLA CZAR RON KLAIN STARTS WEDNESDAY; WON'T ATTEND HOUSE EBOLA HEARING
http://www.breitbart.com/Big-Government/2014/10/20/Ebola-Czar-Ron-Klain-Starts-Wednesday-Won-t-Attend-House-Ebola-Hearing
RUBIO TO INTRODUCE LEGISLATION TO BAN TRAVEL FROM EBOLA STRICKEN NATIONS
"Sen. Marco Rubio (R-FL) plans to introduce a bill that he says would ban visa issuance to people from Ebola-stricken nations in West Africa. "While Ebola's deadly reach has proven to be a complex and unique international challenge, the many uncertainties surrounding this virus continue to threaten U.S. national security," Rubio said in a statement announcing the legislation. "Our biggest priority is ensuring that sufficient safeguards are in place to limit the spread of Ebola, contain it at the source, and protect Americans." Rubio added that "common sense restrictions on travel" from Ebola-stricken nations are a must at this time: We must take any and all necessary precautions to contain this virus – and common sense restrictions on travel from countries now confronting this epidemic is an important step. The most effective way to combat this deadly virus is to address it at its source. This ban on issuance of visas does not mean we will be completely cutting off the affected countries from the outside world. We must continue to increase our assistance to those countries as they struggle to contain this outbreak. That is, ultimately, the only way we will be able to stop this outbreak and keep Americans safe from this horrible disease."
http://www.breitbart.com/Big-Government/2014/10/20/Rubio-To-Introduce-Legislation-To-Ban-Travel-From-Ebola-Stricken-Nations
DEM CONGRESSWOMAN: 21-DAY QUARANTINE NOT ENOUGH, TRAVEL BAN NEEDED
http://www.breitbart.com/Breitbart-TV/2014/10/20/Dem-Congresswoman-21-Day-Quarantine-Not-Enough-Travel-Ban-Needed
WH: TRAVEL BAN WILL ACTUALLY ENDANGER PEOPLE MORE
http://www.breitbart.com/Breitbart-TV/2014/10/20/WH-Travel-Ban-Will-Actually-Endanger-People-More
JONI ERNST: CONGRESS, OBAMA ADMINISTRATION FAILING ON EBOLA
http://www.breitbart.com/Big-Government/2014/10/20/Joni-Ernst-Congress-Obama-Administration-Failing-on-Ebola
CDC Director: 'We May Never Know Exactly' How Two Nurses Became Infected With Ebola
"Centers for Disease Control and Prevention director Thomas Frieden said Monday evening that an investigation into how two nurses contracted Ebola while caring for a patent with the deadly virus may never yield conclusive results. Speaking on a telephone conference, Frieden said "we may never know exactly" how the two nurses who treated Thomas Duncan, the first Ebola patient diagnosed in the U.S., became infected with the deadly virus."
http://www.theblaze.com/stories/2014/10/20/cdc-director-we-may-never-know-exactly-how-two-nurses-became-infected-with-ebola/
GOHMERT PREDICTS US WILL 'BRING PEOPLE IN' FROM EBOLA HOT ZONE
"Rep. Louie Gohmert (R-TX) predicted we will learn that President Barack Obama had "cut a deal" with leaders in Africa to "bring people in" from areas in the region impacted by the Ebola virus after the election on Monday's "Sean Hannity Show." "I can't help but believe, just based on the way we've got all these nebulous excuses why not to have a travel ban.  This president, I guarantee you, we're going to find out, he has cut a deal with African leaders.  They're going to bring people in," he said. Gohmert added, "He has probably told them 'Look, keep in mind, I'll have a lot more flexibility after the election.'"  Gohmert also referenced the recently announced program to bring individuals from Haiti into the United States.  The Department of Homeland Security defended the plan by stating "Legal authority for the HFRP [Haitian Family Reunification Parole] program is provided under the Immigration and Nationality Act which authorizes the Secretary of Homeland Security to parole into the United States certain individuals, on a case-by-case basis, for urgent humanitarian reasons or significant public benefit."  Additionally, The Miami Herald reported that activists "launched the push for accelerated family reunification in the days after Haiti's devastating Jan. 12, 2010 earthquake." On Friday, Judicial Watch claimed that the administration was "actively formulating plans to admit Ebola-infected non-U.S. citizens into the United States for treatment."
http://www.breitbart.com/Breitbart-TV/2014/10/20/Gohmert-Predicts-US-Will-Bring-People-In-From-Ebola-Hot-Zone
Ebola Travel Ban Wins Support From Another Embattled Democratic Candidate
New Hampshire Sen. Jeanne Shaheen is the latest Democrat to open up to an Ebola travel ban
"Over the past several days, New Hampshire Republican Senate candidate Scott Brown has not let up hammering his Democratic opponent about Ebola. On Thursday, he called on President Barack Obama to institute a travel ban from West Africa. On Friday, he said Democratic Sen. Jeanne Shaheen, is "rubber-stamping the President's policy," by opposing his position. He also told Fox News' Brian Kilmeade that if 2012 Republican presidential candidate Mitt Romney had won, Ebola wouldn't be a problem. The next day he wrote a letter urging Shaheen to accept a travel ban, saying that the position goes "beyond partisan politics." By Monday, Shaheen could take no more. "Senator Shaheen has contacted New Hampshire officials about local preparedness," her spokesman Harrell Kirstein said Monday afternoon, just days after Shaheen said a travel ban did not make sense. "She strongly supports any and all effective measures to keep Americans safe including travel bans if they would work." Brown and other Republicans in tightly contested Senate races have put Democrats on their heels by following public polls that show a majority of the country wants to combat Ebola with a travel ban, even though health experts warn that such a move would make the crises in West Africa worse and ultimately increase the likelihood that the virus travels again to the United States. Shaheen joins an ever-growing cohort of vulnerable Democrats running for Senate that have moved on the issue. Over the past week, Colorado Sen. Mark Udall, Arkansas Sen. Mark Pryor, and Georgia candidate Michelle Nunn, have announced they are in favor of some type of travel ban. On Friday, North Carolina Sen. Kay Hagan even flip-flopped in favor of a ban, saying she supported it just days after saying it would not help. Other Senate Democratic candidates may still shift under Republican and public pressure. On Tuesday, a Washington Post-ABC poll found that two-thirds of respondents support restricting entry to the United States for people who've been in the West African affected countries. The next Senate Democratic candidate to support a travel ban could very well be Louisiana Sen. Mary Landrieu, who has advocated to expand airport screenings, but has faced pressure to commit to a ban from her opponent, Rep. Bill Cassidy (R-La.)."
http://time.com/3525270/ebola-travel-ban-senate-election/
Obama's Post-Congressional Foreign Policy
http://www.slate.com/blogs/the_world_/2014/10/20/when_it_comes_to_foreign_policy_president_obama_is_acting_like_congress.html
Report: Obama Admin. Looking to Bypass Congress on Iran Nuclear Deal
http://www.theblaze.com/stories/2014/10/20/report-obama-admin-looking-to-bypass-congress-on-iran-nuclear-deal/
Tea Party Launches Minority Outreach Effort
http://breitbart.com.feedsportal.com/c/35151/f/651114/s/3fa49eb8/sc/1/l/0L0Sbreitbart0N0CInstaBlog0C20A140C10A0C20A0CTea0EParty0ELaunches0EMinority0EOutreach0EEffort/story01.htm?utm_source=feedburner&utm_medium=feed&utm_campaign=Feed%3A+BreitbartFeed+%28Breitbart+Feed%29
TEA PARTY PATRIOTS:
Every American Must See 'The Border States of America'
http://www.frontpagemag.com/2014/michael-cutler/every-american-must-see-the-border-states-of-america/