News Briefing for Tuesday, October 14, 2014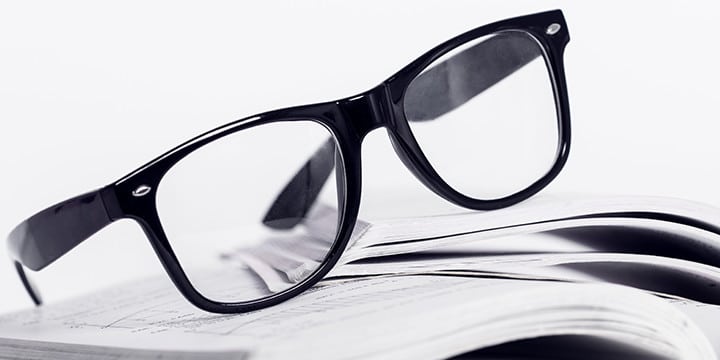 HEALTHCARE:
Thanks to Obamacare, Health Costs Soared This Year
http://dailysignal.com/2014/10/13/thanks-to-obamacare-health-costs-soared-this-year/?utm_source=facebook&utm_medium=social
An Obamacare October surprise?
"Obamacare premiums aren't rising everywhere. They just have a way of finding the states with the biggest Senate races. And that could be very bad timing for Democrats in two of the party's key contests. Double-digit rate hikes for individual health insurance plans have become an issue in the Louisiana and Iowa Senate races over the past week, where the Republican candidates are hammering their Democratic opponents for the steep premium increases on the way next year for some customers under the Affordable Care Act. In Louisiana, Rep. Bill Cassidy called the double-digit increases for some insurers — including Blue Cross Blue Shield of Louisiana — "another hurdle for families and businesses already struggling under the demands of Obamacare" and blamed Democrats for "false promises" that premiums would go down. In Iowa, Senate candidate Joni Ernst used the sharp rate increases for two insurers to blast the Democratic candidate, Rep. Bruce Braley, for supporting the law, charging that "thousands of Iowans are paying for it."
http://www.politico.com/story/2014/10/obamacare-insurance-rates-2014-elections-111813.html
Poll: Many insured struggle with medical bills
"They have health insurance, but still no peace of mind. Overall, 1 in 4 privately insured adults say they doubt they could pay for a major unexpected illness or injury. A new poll from The Associated Press-NORC Center for Public Affairs Research may help explain why President Barack Obama faces such strong headwinds in trying to persuade the public that his health care law is holding down costs. The survey found the biggest financial worries among people with so-called high-deductible plans that require patients to pay a big chunk of their medical bills each year before insurance kicks in. Such plans already represented a growing share of employer-sponsored coverage. Now, they're also the mainstay of the new health insurance exchanges created by Obama's law. Edward Frank of Reynoldsville, Pennsylvania, said he bought a plan with a $6,000 deductible last year through HealthCare.gov. That's in the high range, since deductibles for popular silver plans on the insurance exchanges average about $3,100 — still a lot. "Unless you get desperately ill and in the hospital for weeks, it's going to cost you more to have this plan and pay the premiums than to pay the bill just outright," said Frank, who ended up paying $4,000 of his own money for treatment of shoulder pain. "The deductibles are so high, you don't get much of anything out of it," said Frank, who is in 50s and looking for a new job. The poll found that people respond to the hit on their wallets in ways that may not help their health:
— Nineteen percent of all privately insured adults said they did not go to the doctor when they were sick or injured, because of costs. Among those with high-deductible plans, the figure was 29 percent.
— Seventeen percent skipped a recommended test or treatment; it was 23 percent among those with high-deductible plans.
— Eighteen percent of all adults went without a physical exam or other preventive care, 24 percent among those with high-deductible plans.
Sandra Chapman, a warehouse worker from Memphis, said she had to go without cholesterol medication last year because of issues with her prescription coverage. Instead of taking pills, she changed her diet. "They only cover certain stuff and, I don't know, the rules change all the time," said Chapman, in her early 30s. Health and Human Services Secretary Sylvia Mathews Burwell recently said part of the problem is that many consumers don't understand how to buy health insurance, or how to use their plan once they get their cards in the mail. For example, there should be no reason to skip routine preventive care, since the health care law requires insurers to provide it at no charge to the patient."
http://bigstory.ap.org/article/41df6bca84b8454cb059ffe9bef9e222/poll-many-insured-struggle-medical-bills
Covered California issues $184M in no-bid contracts (Continuation of yesterday's article)
http://hotair.com/archives/2014/10/13/covered-california-issues-184m-in-no-bid-contracts/
Report: California's Obamacare Exchange Gave $184 In No-Bid Contracts To Connected Groups
http://dailycaller.com/2014/10/13/report-californias-obamacare-exchange-gave-184-in-no-bid-contracts-to-connected-groups/
FLASHBACK: Harry Reid Praises Mark Pryor for Obamacare Deal
"In December 2009, Senate Majority Leader Harry Reid (D., Nev.) praised Sen. Mark Pryor (D., Ark.) for his leadership role in passing Obamacare–a stance that has now come back to haunt Pryor in the weeks leading up to the 2014 midterm elections. "I asked Senators Schumer and Pryor to work together with a group of moderates and progressives," Reid said. "Everyone thought, 'it's an impossible job.' But these two fine senators have done an outstanding job of leading these two groups of people." Pryor's 'leadership' in passing Obamacare resulted in 35,000 Arkansans losing their plans in 2013, despite assurances from President Obama that "if you like your plan, you can keep it."
http://freebeacon.com/politics/flashback-harry-reid-praises-mark-pryor-for-obamacare-deal/
Senator Roberts promises to repeal the Affordable Care Act
"Kansas Senator Pat Roberts promises to repeal the Affordable Care Act if he is re-elected. The Republican controlled House has tried more than 50 times to repeal it, and if the GOP takes over the Senate after November, they're expected to try to repeal it again. "I think we need a more market oriented approach, held savings accounts. I think we preserve the doctor patient relationship. There's about four or five things we can do immediately to replace Obamacare." The law was designed to help the uninsured get medical coverage, but Republicans say it doesn't work and costs too much. KSN asked Roberts what will happen to those that were not insured now and got it. Will they lose it again? "I'm not sure that's going to take place. There were 40 million people that they said they have insured. We have about 2 million people now who allegedly have insurance. We only have 38 million people to go and we spent $2 trillion." Even if the Senate votes to repeal the Affordable Care Act, the president would probably never sign off on it. Right now, Congress has the lowest approval rating in decades. The 113th Congress passed the least amount of legislation in decades. Roberts blames Senate Majority Leader Harry Reid. "I'd love to get along. I remember during the farm bill debate. There were four senators and myself — we were ready to bring up our amendments. I went to Harry Reid and said we think we could bring up our package of amendments now. He said no it's over. Just like that. Over." Roberts has work to do."
http://ksn.com/2014/10/13/senator-roberts-promises-to-repeal-the-affordable-care-act/
IMMIGRATION:
Obama administration to build more 'family friendly' housing for illegal aliens
"On Thursday, U.S. Department of Homeland Security, Jeh Johnson, appeared at a forum held at the Center for Strategic and International Studies in Washington D.C. According to the man tasked with defending this nation's borders, not only will the American people be forced to welcome more illegal aliens into our communities, but we will also be forced to cough up even more of our dwindling dollars to accommodate them as well. When an audience member complained to Johnson that so many of those who crossed our border in the recent surge from Central America were held in "jail facilities," Johnson replied: "We had detention space for about 34,000 individuals. Only 95 beds total for family units. Only 95 family unit capability out of 34,000. And so we believe it's necessary to build more of that capability in the event we have another spike, like we had last summer. 95 out of 34,000 is just not acceptable. And so, I want to build additional capability that can be converted from one use to the other. Laughably, Johnson also claimed that his agency has made it very difficult for people to cross our borders illegally, stating: "…the American public is susceptible to claims that we have an open, porous border, through which unaccompanied minors and members of terrorist organizations such as ISIL may pass." We are "susceptible" to such claims, because our border with Mexico is in fact, "porous," and at least 66,000 "unaccompanied minors" have crossed that border within the last year, according to DHS' own data. Johnson also went on to reiterate President Obama's promise to grant a blanket amnesty to millions of illegal aliens, by executive order."
http://www.examiner.com/article/obama-administration-to-build-more-family-friendly-housing-for-illegal-aliens?CID=examiner_alerts_article
Terror Threat on the Southwest Border
"In order to accurately assess this threat, we need to analyze travel patterns, criminal networks, and funding mechanisms.  Perhaps the best example comes from the Somali terror group, Al-Shabab, which is an Al Qaeda affiliate.   While widespread attention is currently being given to the Islamic State (ISIS), as of 2011 Al-Shabab indictments had been unsealed in 38 of 50 U.S. states.  With approximately 85% of all Somalis seeking asylum entering the U.S. in San Diego, the city ranks fourth among U.S. cities that are home to known or suspected terrorists. According to FBI Criminal Complaints and Indictments, Cabdulaahi Ahmed Faarax, Abdiweli Yassin Isse, and Farah Mohamed Beledi were part of the Minneapolis cell of Somali-Americans who had traveled to Somalia to engage in jihad.  These men traveled by rental car from Minneapolis to Las Vegas, and then ultimately to the San Ysidro, CA border crossing where they crossed into Mexico and were last seen in October 2009.  Of special interest, Faarax had previously tried leaving the U.S. in March of 2009 but was denied boarding his flight in Portland, OR.  It also appears that Beledi presented a fraudulent passport in order to cross the border.  Further investigation determined that these men traveled to the Southwest border for the sole purpose of leaving the U.S. And this is not the only example.  In 2010, Shaker Masri also attempted to travel from Chicago to Somalia via the U.S. Southwest border.  As stated in Masri's Criminal Complaint: "… Masri stated that rather than traveling directly to Jordan, they should travel from Chicago, IL to Los Angeles, CA, from where they could drive to Mexico. Once in Mexico, Masri explained, they could fly either to Venezuela or Panama…before heading onward to East Africa." Although all these men were exiting the U.S., the larger issue is that they clearly adopted their travel plans and documents based on U.S. homeland security measures.  Other examples involving the Southwest Border include:
–Osama bin Laden wanted to utilize Mexican smuggling routes into the U.S.
–Abdirahman Ali Gaal, another Somali, was on the "No Fly List" and was arrested after he was on a flight from Paris to Mexico City.  Gaal was suspected of having ties to Al-Shabab and admitted that he submitted a false refugee claim in Canada in 2008.
–Ahmed Muhammed Dhakane, also a Somali member of Al-Shabab, admitted that he ran a large smuggling operation in Brazil from 2006-2008.  Dhakane's operation specifically smuggled East Africans into the U.S.  Dhakane also admitted that he was aware that some of those who he smuggled into the U.S. were members of Al-Shabab.
–In 2012, Ralph DeLeon and two other men were arrested after they planned to drive from California into Mexico and ultimately travel to Afghanistan in support of Al Qaeda.
–Mahmoud Youssef Kourani, was a member of Hezb'allah, who snuck across the border on Feb. 4, 2001 on his way to Dearborn, MI.
–Said Jaziri, a controversial Muslim cleric, was caught in 2011 as he tried to sneak into the U.S. in the trunk of a car near San Diego.  More importantly, Jaziri, flew from "Africa to Europe, then to Central America and Chetumal, Mexico, on the Mexico-Belize border, where he took a bus to Tijuana."  He then paid a Mexican smuggler to bring him into the U.S.
–Salim Boughader-Mucharrafille, smuggled Lebanese nationals, sympathetic to the terrorist groups, Hamas and Hezb'allah, across the Southwest border and into the U.S…."
http://www.americanthinker.com/blog/2014/10/terror_threat_on_the_southwest_border.html
DRUG CARTELS TURN ILLEGAL IMMIGRANTS QUEST FOR THE AMERICAN DREAM INTO A NIGHTMARE
"…Unbeknownst to most, drug cartels in the Mexican border state of Tamaulipas and in South Texas had taken control of the human smuggling routes having diversified their criminal activities to not only include the transport of drugs but also human smuggling and a myriad of other activities that turned the quest for the American dream into a horrifying nightmare. The court records read like horror stories, women and girls getting raped by multiple men along the way, decrepit houses with subhuman conditions, minimal food and water, kidnappings for ransom and gruesome acts of torture all await the hopeful illegal immigrant wanting to make his way north. At first glance, 17-year-old Stephany Martinez appeared to be a regular teen; small in size and showing innocent smile, Martinez would have fit in at any school. Instead the teenager is currently sitting in a Texas jail facing multiple counts of aggravated kidnapping. Court records obtained by Breitbart Texas show that Martinez along with her husband kidnapped seven illegal immigrants and rather than help lead them north, held them for ransom, extorting money from their families in the U.S. and in Central America. In order to instill fear in the immigrants and to get the families compliance, Martinez and her husband would beat the immigrant and point firearms at their heads while threatening to cut their fingers off and feed it to them. Martinez and her husband had been trying to get between $2,000 to $3,000 from the victim's families, however one managed to escape and lead police to the stash house of horrors. The tale of torture, rape, and ransom is repeated time and time again in South Texas where human smuggling has now rivaled the drug trade…."
http://www.breitbart.com/Breitbart-Texas/2014/10/13/Drug-Cartels-Turn-Illegal-Immigrants-Quest-For-The-American-Dream-Into-A-Nightmare
Southcom Commander Warns of Potential Ebola-Driven 'Mass Migration' from South of Border
http://cnsnews.com/news/article/penny-starr/southcom-commander-warns-potential-ebola-driven-mass-migration-south-border
Midterm Election's Sure Loser: Immigration Reform
"Would a Republican takeover of the Senate improve the prospects that an immigration bill will get to President Barack Obama's desk? That theory is making the rounds — and some of the people who oppose the dominant approach to immigration reform are starting to worry about it. The theory goes like this: A lot of Republicans, having just taken full control of Congress and seeking the presidency in 2016, will want to show that they can govern. And many of them think that they need to deal with immigration, in particular, to do so. The idea is that passing a reform bill would help the party appeal to Hispanics and take the issue away from Democrats in the presidential campaign. It could happen, but I'm skeptical. First: It isn't clear that John Boehner and Kevin McCarthy, the top two Republicans in the House, would be willing to divide their party over this issue. The Senate isn't the obstacle to legislative success; it passed a bill last year that would have offered a path to citizenship for illegal immigrants, expanded legal immigration and boosted security at the Mexican border. The House is widely assumed to have at least a small majority for that bill too — but that majority, if it exists, would comprise most House Democrats and only a few Republicans. Enough Republicans oppose the bill bitterly that the House leadership hasn't scheduled a vote on it. Are Boehner and McCarthy going to stop placating those opponents? There's no great payoff for them: Immigration is a very low priority issue for most voters, so the praise for "governing" they'd get would mostly come from the nation's editorial pages. And the assumption that passing the bill will help Republicans appeal to Hispanics is questionable. Wouldn't those Hispanic voters motivated by the issue notice which party had actually voted for the bill and cast their ballots accordingly? Second: Are we sure that the House will still have a majority for the immigration bill next year? The momentum in the midterm elections seems to be on the side of its opponents. A lot of Republicans drew the lesson from Representative Eric Cantor's surprise primary defeat that backing the bill is risky. Third: Unilateral action by the president on immigration could further decrease the likelihood of action. In 2012, the Obama administration, seeking to keep congressional Republicans from getting a bipartisan victory on the issue, granted an executive-branch amnesty to people who came here illegally as minors. White House officials have been talking about granting a more sweeping amnesty after the next elections. Unilateral action would deeply anger even those Republicans who favor the bill, and enrage those who oppose it. Republicans are going to be even less eager to work with the administration on immigration afterward."
http://www.bloombergview.com/articles/2014-10-13/midterm-election-s-sure-loser-immigration-reform
Group demands lawmaker take down cartoon depicting Arizona immigration law as bigoted
"A California-based conservative group is fuming over a cartoon they found hanging in a state senator's office depicting Arizona's strict immigration law as racist. Members of the group "We the People Rising" apparently saw the cartoon — which shows Arizona police officers pointing guns at immigrants traveling in a van near a highway sign that says "Welcome to Arizona" – during a visit in the summer to the office of Long Beach Democratic Sen. Ricardo Lara."
http://latino.foxnews.com/latino/politics/2014/10/13/group-demands-lawmaker-take-down-cartoon-depicting-arizona-immigration-law-as/
SPENDING/BUDGET/ECONOMY:
US SLIPS TO 12TH IN ECONOMIC FREEDOM
"A new report of "economic freedom" around the world finds the US ranked 12th among 152 countries, tied with the United Kingdom, and lower than neighbor Canada or Australia. The index, published by the Cato Institute and Canada's Fraser Institute, has been published since 1996. As recently as 2000, the US ranked 2nd in the world, in terms of boasting a free economy. The US's declining ranking will lower future economic growth. The index, built on decades of research by Nobel laureates and dozens of leading scholars, measures 5 broad factors that impact the economy: 1. Size of government; 2. Legal structure and security of property rights; 3. Access to sound money; 4. Freedom to trade internationally and; 5. Regulation of Credit, Labor and Business. Countries where citizens are freer to engage in business and trade and property and legal rights are protected by the rule of law will score higher on the index. According to economic research, though, these countries will also do better economically and create and generate more wealth.  The 10 freest economies in the world are: Hong Kong, Singapore, New Zealand, Switzerland, Mauritius, United Arab Emirates, Canada, Australia, Jordan, and Chile and Finland tied for 10th.  America's descent down the ladder of economic freedom is unsettling, in itself. More troubling, however, is the chief factor behind the US decline. The biggest drop in US economic freedom has been in the country's legal structure. The report notes that, "increased use of eminent domain to transfer property to powerful political interests, the ramifications of the wars on terrorism and drugs, and the violation of the property rights of bondholders in the auto-bailout case have weakened the tradition of strong adherence to the rule of law in United States."  The rule of law has long been the foundation of America's economic prosperity and liberty. The US ranking in this area has plummeted to a terrible 36th place in the world. This, combined with increased regulation is stifling US economic growth. The report observes, "[t]o a large degree, the United States has experienced a significant move away from rule of law and toward a highly regulated, politicized, and heavily policed state." The report estimates the cost of the decline of economic freedom in the US. On current trends, future economic growth will be half the historic average of a 3% yearly gain. The past few years have schooled us on the impact low growth has on the labor market and economic outlook."
http://www.breitbart.com/Big-Government/2014/10/10/US-Slips-to-12th-in-Economic-Freedom
Stocks Tumble In Worst Three Day Slide Since 2011
http://www.forbes.com/sites/carlodonnell/2014/10/13/stocks-tumble-in-worst-three-day-slide-since-2011/
MISC.:
More than $16 billion in uncollected taxes blamed on poor IRS case selection
"More than $16 billion in overdue taxes were written off as uncollectible by Internal Revenue Service field offices last year, five times the amount that was recovered, according to the Treasury Inspector General for Tax Administration. TIGTA blamed poor standards for determining which delinquent taxpayers to target. Little attempt is made to discern who is most likely to be able to pay, or to select more current cases where collection is most likely, TIGTA said in a report made public Oct. 9. As a result, $16.1 billion in delinquent taxes were written off as uncollectible by field officers in the 2013 fiscal year, while only $3.1 billion was recovered, according to TIGTA. There is a three-tiered system of collecting money owed to the federal government, including written notices, phone contacts and in-person collection from field offices. The TIGTA report focuses on field collections. In selecting cases to pursue, field officers do not always consider how old the case is, the financial condition of the taxpayer or whether prior attempts to collect tax debt have been unsuccessful. The IRS also does not measure agent productivity or establish specific criteria for selecting cases. As a result, many of the cases assigned for collection have little chance of success, while others that have better prospects go unassigned, according to TIGTA. "The field workload selection process is not designed to ensure that cases with the highest collection potential are identified, selected, and assigned to be worked," TIGTA found."
http://washingtonexaminer.com/more-than-16-billion-in-uncollected-taxes-blamed-on-poor-irs-case-selection/article/2554726?custom_click=rss
Amid Ebola, Islamic State Crises, Defense Department Tackles…Climate Change
http://www.theblaze.com/stories/2014/10/13/amid-ebola-islamic-state-crises-defense-department-tackles-climate-change/
Obama's 'blizzard of lies'
"In 1996, the late, great New York Times columnist William Safire published a column, "Blizzard of lies," in which he laid out a series of falsehoods by Hillary Rodham Clinton and declared "Americans of all political persuasions are coming to the sad realization that our First Lady — a woman of undoubted talents who was a role model for many in her generation — is a congenital liar." Today, Americans of all political stripes are coming to a similar, sad realization about our president. A recent Fox News poll asked Americans "How often does Barack Obama lie to the country on important matters?" Thirty-seven percent said "most of the time," 24 percent said "some of the time," and 20 percent said "only now and then." Just 15% said "never." Think about that: 81 percent of Americans believe that Obama lies to them at least "now and then" on "important matters." That is simply stunning."
http://www.washingtonpost.com/opinions/marc-thiessen-obamas-blizzard-of-lies/2014/10/13/7acc3d22-52e4-11e4-892e-602188e70e9c_story.html
Git-R-Done America vs. Washington
http://www.nationalreview.com/campaign-spot/390161/git-r-done-america-vs-washington-jim-geraghty
T MINUS 22: GOP OPENS BIG LEADS ON CRITICAL ISSUES
"A new Gallup survey shows the GOP opening up big leads on four critical issues voters say are most important this election. Republicans enjoy an 11-point advantage over Democrats on handling the economy, the issue foremost on voters' minds. The GOP edge mirrors a similar advantage it enjoyed heading into the 2010 elections. It is the clearest sign that a late-stage wave may be building for Republicans.  Jobs, the federal deficit and the way the federal government operates are still among the top issues for voters, just like 2010. On those issues, the Republicans hold a significant edge over Democrats. By 20 points, voters trust Republicans to better handle the deficit than Democrats.  The new variable in this election, compared to 2010, is the rise of Islamist militants and terrorism as important issues for voters. Almost 8 out of 10 voters say the US handling of the situation in Iraq and Syria will be "extremely" or "very" important in deciding their vote. Voters prefer Republicans on this issue by a commanding 19-point margin."
http://www.breitbart.com/Big-Government/2014/10/13/T-Minus-22-GOP-Opens-Big-Leads-on-Critical-Issues
Obama and the Midterms: What's at stake?
"And yet to White House aides, it sure beats the alternative — a Republican takeover of the Senate. "Who sets the agenda in the Senate matters in a big way," said Dan Pfeiffer, Obama's senior adviser. If Republicans take the Senate, Pfeiffer predicted a "doubling down on the (Texas Republican Sen.) Ted Cruz, shutdown, hostage-taking" approach to government." The reality is that Obama's advisers have low expectations for passing major legislation even if Democrats hang onto the Senate. That's been a struggle for Obama ever since the GOP won the House four years ago and will likely get even harder as both parties turn their attention toward the 2016 presidential election and lawmakers get even more reluctant to take on tough issues."
http://cnsnews.com/news/article/obama-and-midterms-whats-stake
Poll: Shaheen 48 Percent, Brown 46 Percent
"Republican challenger Scott Brown is within the margin of error in New Hampshire's Senate race, according to a new poll. A new Survey USA/High Point University survey shows Democratic incumbent Jeanne Shaheen winning 48 percent of the vote to Brown's 46 percent among likely voters. The poll has a 3.5 percent margin of error. While Shaheen holds a lead in the race, she will have to combat President Obama's growing unpopularity in the Granite State: The survey finds 54 percent of the state's residents disapprove of the president, compared with 41 percent who approve of him."
http://www.nationalreview.com/corner/390187/poll-shaheen-48-percent-brown-46-percent-andrew-johnson
Club For Growth Spends Big On GOP Rising Star In Tough Race
"Club for Growth Action is dropping $750,000 on behalf of New Hampshire GOP congressional candidate and "taxpayer hero" Marilinda Garcia in a new TV and mailing campaign. In the 30-second spot, which will begin airing in the district Tuesday, the conservative group accuses Garcia's Democratic opponent Ann "Annie" Kuster of tax hypocrisy. "What is it with Annie Kuster and taxes?" the ad begins. "In Washington, she voted to raise a bunch of taxes, even a tax on Christmas trees," the narrator continues. "In New Hampshire, she helped lead an organization that pushed for a state income tax." "But Kuster was delinquent on her own property taxes — forty thousand dollars." Shortly after she was sworn in as New Hampshire's 2nd district's representative, Kuster was hammered for failing to keep up on property tax bills near $40,000. She paid about $11,000 to get the accounts current at the time, and issued a brief statement:"
http://dailycaller.com/2014/10/13/club-for-growth-spends-big-on-gop-rising-star-in-tough-race/
NEW POLL FINDS TILLIS, HAGAN TIED 40 PERCENT TO 40 PERCENT
"A new poll among likely North Carolina voters reveals just how close the election for U.S. Senate will likely be.  A High Point University poll released Monday finds Republican state House Speaker Thom Tillis and Sen. Kay Hagan (D-NC) both with 40 percent of the vote, if the election were held today. The Libertarian candidate, pizza deliveryman Sean Haugh received 7 percent.
Mondays results show an apparent tightening of the race from last month's High Point survey when the two frontrunners were in a statistical tie with Tillis receiving 40 percent of the vote and Hagan pulling in 42 percent. "We have been saying all along that North Carolina's U.S. Senate race had the potential to be extremely close. These results show that it may be a tie going into the home stretch. Voters make two basic decisions: whether to vote and for whom they will vote when they get there. This particular race will likely hinge on how partisans make that first decision," Martin Kifer, director of the High Point University Poll, said Monday.
The poll of 410 likely voters also looked at Obama and Hagan's approval numbers. Based on the poll, 57 percent of likely voters disapprove of Obama and 50 percent disapprove of Hagan."
http://www.breitbart.com/Big-Government/2014/10/13/New-Poll-Finds-Tillis-Hagan-Tied-40-percent-to-40-Percent
Soros to Host Fundraiser for 'Independent' Kansas Senate Candidate
"Kansas Senate hopeful Greg Orman insists that he is not beholden to the Democratic Party, but a major Democratic donor is hosting a fundraiser for his campaign to unseat Republican incumbent Sen. Pat Roberts. Jonathan Soros, son of billionaire Democratic donor George Soros, will host a New York City fundraiser this week for Orman, who is running as an independent candidate, according to an invitation obtained by America Rising."
http://freebeacon.com/politics/soros-to-host-fundraiser-for-independent-kansas-senate-candidate/
National Tea Party Group Throws Weight Behind Roberts In Kansas
"A national tea party group that supported President Barack Obama's constitutionalist cousin during his challenge of Kansas U.S. Sen. Pat Roberts threw its weight behind the incumbent on Monday. The group, Tea Party Express, announced its endorsement of Roberts as the 78-year-old faces the toughest challenge of his political career against Greg Orman, a Kansas City-area businessman running as an Independent. "[Pat Roberts] has been a reliable vote in the conservative movement for years," Tea Party Express executive director Taylor Budowich told a crowd of about 50 supporters at the Kansas GOP headquarters in Wichita. Budowich criticized the 45-year-old Orman as a liberal masquerading as an Independent, citing Orman's refusal to state which party he will caucus with if elected as evidence that he's too wishy-washy to be trusted."
http://dailycaller.com/2014/10/13/national-tea-party-group-throws-weight-behind-roberts-in-kansas/
Pat Roberts Isn't Out of the Woods Yet, But…
http://www.nationalreview.com/campaign-spot/390188/pat-roberts-isnt-out-woods-yet-jim-geraghty
Feeling OK about 100K new voters [in Chicago]
"Politics is a numbers game, and the digits are getting bigger all the time. The contenders in Illinois' gubernatorial race may spend $50 million-plus by Nov. 6, a state record. There's Gov. Pat Quinn's controversial, $54.5 million anti-violence program. A ballot referendum is calling for a $10 an hour minimum wage in Illinois. Some activists want $15. There is one number that could trump all those bucks. 100K. Every Vote Counts signed 100,000 new voters in just four months. The Chicago movement-based coalition of 50 civic and community-based organizations announced the feat last week, on the eve of the Oct. 7 registration deadline. Organizers and activists took to the plaza outside the James R. Thompson Center to stage a press conference/rally and crow. The coalition claims it dispatched "thousands" of volunteers throughout Chicago and Cook County suburbs. They targeted "low- to moderate-income level communities, communities of color, youth, and disenfranchised communities," trumpeted the press release. Eighty percent of the new registrants are Chicago residents. They deserve a victory lap. It's been a long time since any movement, progressive or otherwise, has mounted such a prolific voter engagement drive in this town."
http://www.suntimes.com/news/washington/30372962-452/feeling-ok-about-100k-new-voters.html#.VDyEhL6RafS
AWFUL… Wendy Davis Staffer Drags Disabled Man Across Stage at Presser (Video)
http://www.thegatewaypundit.com/2014/10/this-really-happened-wendy-davis-staffer-drags-disabled-man-across-stage-at-presser-video/
Greg Abbott shrugs off Wendy Davis 'wheelchair' ad, says it's 'her prerogative'
"Texas Attorney General and GOP gubernatorial candidate Greg Abbott shrugged off a campaign ad by Democrat Wendy Davis invoking the accident that left him paralyzed from the waist down and left him relying on the use of a wheelchair. "If she wants to attack a guy in a wheelchair, that's her prerogative," Abbott told Fox News' Sean Hannity Monday evening. "As for me, I'm running a different type of campaign … I will focus on the future of Texas while my opponent continues to attack me." Davis dug in Monday in the face of heavy criticism, claiming at a Fort Worth news conference that the ad was designed to portray Abbott as someone who worked against the disabled. During her remarks, Davis was flanked by disability rights activists, including two people in wheelchairs.  Asked by a reporter if the ad exploits Abbott's disability, Davis said, "This ad is about one thing. And one thing only. It's about Greg Abbott's hypocrisy." Abbott disagreed, telling Hannity, "It shows that her campaign is focused on one thing, and that is attacking me … I don't think it's going to sell real well, so I'm going to stay focused on the future." The candidate then linked Davis' campaign to President Obama, saying, "Most of what I'm running on is trying to solve the problems he has created, even here in Texas. My opponent is having to run from Barack Obama, and all she can do is attack me."
http://www.foxnews.com/politics/2014/10/14/blowback-continues-after-texas-candidate-wendy-davis-ad-uses-wheelchair-to/
Warren, Democrats Distancing Themselves From Obama
http://www.breitbart.com/InstaBlog/2014/10/13/Warren-Democrats-Distancing-Themselves-From-Obama
Facing loss of majority, Senate Democrats spending heavily
"Locked in a tough battle to hang onto their majority the Democratic Senatorial Campaign Committee (DSCC) is pulling out all the stops: they spent nearly $1 million a day in September helping embattled incumbents and promising candidates in the midterm election, according to a summary of their September finances. The DSCC, which is the campaign arm for Senate Democrats, raised $16 million in September and had $14 million in cash to burn beginning in October. They began September with more than $25 million in the bank but spent $27 million during the month. "As the campaign enters its final weeks, Democrats are in strong position to hold the majority," committee chief Guy Cecil said in a statement. They managed to just edge out their GOP equivalent, the National Republican Senatorial Committee (NRSC). They said last week that they raised $15.5 million in September but did not say how much cash they had at the ready. The fundraising for both committees was at record level last month, underscoring how close the fight for Senate control has become and how much donors are willing to write checks. If Republicans can defend their current seats and flip six Democratic seats in their favor, they will become the majority party in the Senate for the first time since 2006."
http://www.cbsnews.com/news/facing-loss-of-majority-senate-democrats-spending-heavily/
Braced for Voter Fraud in Colorado
A new election law leaves the door wide open for abuse in hotly contested races.
http://www.nationalreview.com/article/390139/braced-voter-fraud-colorado-john-fund
Again: Grimes Refuses to Say She Voted for Obama During Debate With McConnell
http://www.nationalreview.com/corner/390213/again-grimes-refuses-say-she-voted-obama-during-debate-mcconnell-joel-gehrke
Report: Not All Ebola Patients Will Display A Fever
"The Centers for Disease Control and Prevention is hoping to catch most Ebola patients arriving in the U.S. through a fever, typically one of the earliest symptoms, but recent research shows that not all Ebola patients get the high temperature characteristic of the disease. CDC airport screening measures are attempting to detect travelers with Ebola primarily through by taking their temperature with a no-contact thermometer, along with enhanced questionnaires. The literature the CDC is currently promoting says that a fever above 101.5 degrees Fahrenheit are typical for those infected, anywhere from two to 21 days after exposure. But David Willman of the Los Angeles Times reports that not all those infected with Ebola exhibit high temperatures, according to the largest study of this year's outbreak. Published last month in the New England Journal of Medicine, the study analyzed 3,343 confirmed Ebola cases as well as 667 probable cases in Liberia, Sierra Leone, Guinea and other affected countries and found that 12.9 percent of patients never exhibited a fever above 100.4 degrees Fahrenheit — a more expansive definition than the CDC's. The researchers, sponsored by the World Health Organization, noted that some health care workers in Africa don't have thermometers available, and asked whether body temperature was elevated. The study's lead author, Dr. Christl Donnelly, told the L.A. Times that he was confident in the prevalence of fever-less patients. Studies of past outbreaks have found fever in similar proportions of patients, ranging from 85 percent of patients in Uganda in 2000 to 93 percent in the Democratic Republic of the Congo in 1995, according to the L.A. Times. Because it may take up to 21 days for Ebola symptoms to begin to show in patients who have been exposed, the administration's enhanced screening measures at select airports will likely let some cases fall through the cracks."
http://dailycaller.com/2014/10/13/report-not-all-ebola-patients-will-display-a-fever/
NURSES UNION HEAD: US EBOLA 'DISASTER WAITING TO HAPPEN'
"Monday on CNN's "The Lead With Jake Tapper," National Nurses United Vice President Zenei Cortez said the Center for Disease Control is not communicating enough with nurses across the country and it is "a disaster waiting to happen." Cortez said, "We want the best protection there is for us and also for our patients. And what is missing here is that the hospitals do not understand that if a patient walks in via the emergency room or in the clinics, we need to care for that patient regardless. And if we do not have the proper protective equipment and also the information or the knowledge or the education or the training, then it's really a disaster waiting to happen." "We are there most of the time with the patients, much more than anyone else in the health care field," she continued. "We see them at the very beginning even before we diagnose or this patient is diagnosed by the doctor that it's a possible Ebola. So when they walk in via the emergency room or in the clinic, at the first point of contact, it's always the nurse who's there. And so we would be exposed much more, much longer than anyone else. And so we are just asking that we be given the proper protective equipment, we be given the hands-on training and we be given the proper education, so that we will be able to ask questions and get our fears and issues, our concerns addressed. that's all we're asking."
http://www.breitbart.com/Breitbart-TV/2014/10/13/Nurses-Union-Head-Ebola-Disaster-Waiting-to-Happen
CDC head says more health care workers could have Ebola, despite claiming 'any hospital' can handle virus
"The head of the Centers for Disease Control and Prevention warned Monday that other U.S. hospital workers may have Ebola after a Dallas nurse tested positive for the virus, as he vowed to "double down" on training for health care workers — raising questions about whether he told the truth when he initially assured the public and Congress that U.S. hospitals are capable of treating Ebola patients.  Thomas Frieden, at a press briefing on Monday, said the CDC would be taking a number of steps including offering more training and outreach throughout the health care system. He said they need to "rethink" their approach to the virus.  "I feel awful that a health care worker became infected in the care of an Ebola patient," Frieden said.  But he urged the public to brace for more bad news.  "We need to consider the possibility that there could be additional cases, particularly among the health care workers who cared for" Ebola patient Thomas Eric Duncan, he said, adding: "We're concerned that there could be other infections in the coming days."  Frieden also voiced regret for initially describing the latest infection as a "protocol breach," which some interpreted as blaming the nurse. "I'm sorry if that was the impression given. That was certainly not my intention," he said.  Frieden vowed to implement an "immediate set of steps" to ensure that those caring for the infected nurse are safe.  But just two weeks ago, Frieden claimed that "virtually any hospital in the country that can do isolation can do isolation for Ebola."  The CDC director repeatedly has said U.S. hospitals know how to stop the spread of Ebola, even though it is difficult. He said in written testimony to a House foreign affairs subcommittee in August that: "We know how to stop Ebola with strict infection control practices which are already in widespread use in American hospitals, and by stopping it at the source in Africa."
http://www.foxnews.com/politics/2014/10/13/cdc-training-questioned-after-director-blames-nurse-ebola-infection-on-protocol/
The Centers for Disease Control Loses Its Grip
"There is only one way to prevent the spread of an epidemic, and that is quarantine. No medical professional with any sense would suggest that we should admit individuals from Liberia to the United States at this time, and no medical professional worth his or her salt would say that we can test for the disease when the prospective visitor arrives at Immigration and Passport Control. Like most diseases, Ebola has an incubation period. Early on, there are no symptoms: none at all. There is no reliable way to tell whether those arriving at our ports of entry have contracted the disease or not. If we do not want it coming here, for a time, we have to keep everyone out who has been in that neck of the woods. And what are we told by the authorities? That cutting off contact would contribute to the spread of the epidemic. "Just how?" we are entitled to ask. But no explanation is given because, of course, there is none. We were also told that the disease would not come here. And, when it did come here, we were told that it could easily be contained. And, when it was not contained and a medical professional wearing all the proper gear came down with the disease, we were told that he did not follow the protocol… The truth is simple. There is an epidemic in Africa. The disease that is spreading like wildfire is horrible beyond imagination. We have suspicions as to how it spreads, but we do not know for sure. The only certain way to avoid its propagation is to avoid contact, and the President of the United States, who operates in an intellectual bubble, is unwilling to do what it is necessary to do to prevent people in the country he is sworn to serve and defend from coming into contact with contagious individuals who have the disease. It is the duty of public servants, such as the Director of the CDC, to speak the truth in public. We are, after all, a self-governing people, and we ought not to be treated as little children who need to be reassured even when the news is anything but reassuring. But speaking the truth in all frankness and admitting ignorance seems beyond this man. Were he to do so, were he in public to say what every competent medical professional understands — that to prevent this plague from coming to North America we need to refuse for a time to accept visitors from much of Africa — he would no doubt be cashiered by the man whom, at the ballot box, we put in charge. And being cashiered he fears far more than deserving to be cashiered."
http://ricochet.com/center-disease-control-loses-grip/
Tantaros: Obama 'Fed The Public Misinformation' On Ebola [VIDEO]
"Andrea Tantaros, co-host of Fox News' "Outnumbered" took President Obama to task for his "misinformation" about the threat Ebola posed to the American public, and his failure to address the virus sooner. "The president basically told the American people a couple of weeks ago that we would never be in this situation we're I today," she noted. "So he fed the public misinformation." "Look this was in August when we first started hearing about this," Tantaros continued, "Imagine if we had shut down flights. Imagine if we had acted sooner."
http://dailycaller.com/2014/10/13/tantaros-obama-fed-the-public-misinformation-on-ebola-video/
WHITE HOUSE PETITION TO BAN FLIGHTS FROM EBOLA-STRICKEN NATIONS GATHERS STEAM
"A White House petition urging the Obama administration to change its position on allowing flights from Ebola-stricken countries into the United States has received 22,262 signatures in less than two weeks.  The petition states: "Experts had stated it was 'highly unlikely' that Ebola would show up on American soil. But now it has, in the City of Dallas, Texas, brought here by an individual who entered our country from the West African nation of Liberia, where Ebola is rampant."  The petition continues, "We do not want any more Ebola-infected individuals bringing the epidemic to our shores. The longer we allow people to enter our country from Ebola-stricken areas, the higher the chance another person infected with Ebola will arrive here, putting ALL our citizens at risk. Please tell the FAA to ban ALL incoming flights from any/all Ebola-stricken regions."  In order to receive an official White House response, the petition must receive 100,000 signatures by October 31.  An NBC News poll taken a day before the Liberian man who brought Ebola to America was diagnosed found that 58% of Americans support halting travel to Ebola-stricken areas."
http://www.breitbart.com/Big-Government/2014/10/13/White-House-Petition-to-Ban-Flights-From-Ebola-Stricken-Nations-Gathers-Steam
Rep. Sessions vs. Gupta on the U.S. Restricting Travel From West Africa
http://www.realclearpolitics.com/video/2014/10/13/sessions_vs_gupta_on_the_us_restricting_travel_from_west_africa.html
Dedicated Ebola Hospitals Sought After Nurse's Infection
http://www.bloomberg.com/news/2014-10-13/ebola-monitoring-to-include-medical-staff-after-infection.html
CDC: STOPPING EBOLA IS 'HARD'
"Dr Frieden. said,  "Stopping Ebola is hard. We're working together to make it safer and easier. yesterday we confirmed the first case of Ebola contracted in the U.S. and a health care worker who cared for what we refer to, who we refer to as the index patient in Dallas, Texas." "The existence of the first case of Ebola spread within the U.S. changes some things and it doesn't change other things," he added. "It doesn't change the fact that we know how Ebola spreads. It doesn't change the fact that it's possible to take care of Ebola safely. But it does change substantially how we approach it. We have to re-think the way we address Ebola infection control because even a single infection is unacceptable."
http://www.breitbart.com/Breitbart-TV/2014/10/13/CDC-Stopping-Ebola-is-Hard
Democrats Try To Deflect Blame For Ebola Outbreak, Fail Abysmally
"A ridiculous and over-the-top ad produced by a progressive non-profit blames Republican budget cuts for the Ebola outbreak in an attempt to deflect criticism away from the incompetent Obama administration. Via RCP: The Agenda Project is a progressive non-profit political organization founded in 2010 by author Erica Payne. This ad, featuring clips of Mitch McConnell, Pat Roberts, and many other Republicans implies that austerity cuts to the Centers for Disease Control and National Institutes of Health are responsible for the 2014 Ebola outbreak.
The ad, titled "Republican Cuts Kill," will run in Kentucky and other states leading up to the election."
http://www.breitbart.com/InstaBlog/2014/10/13/Democrats-Try-To-Deflect-Blame-For-Ebola-Outbreak-Fail-Abysmally
Ebola Leads to Blame Game Over Congressional Cuts to Research Funding
"The leader of the National Institutes of Health said Sunday that cuts to the NIH budget over the last decade are the reason why his agency hasn't been able to develop a vaccine for Ebola. While those cuts have taken place under Republican and Democratic Congresses, the charge has lead one left-leaning group to blast Republicans for supporting cuts that are now putting people's lives in danger."
http://www.theblaze.com/stories/2014/10/13/ebola-leads-to-blame-game-over-congressional-cuts-to-research-funding/
Miserly GOP House Passed Budget Increasing CDC Spending 8.2%
"The DCCC unveiled advertising declaring "Republicans voted to cut CDC's budget to fight Ebola. Republicans protect tax breaks for special interests." In January, that allegedly miserly and cruel and callous GOP-controlled House also approved a budget that increased CDC's budget by a lot: The Centers for Disease Control and Prevention will see an 8.2 percent budget increase for fiscal 2014, thanks to a $1.1 trillion spending bill announced by Congress Jan. 13. This influx of cash will raise the CDC budget to $6.9 billion, which is $567 million more than it received in 2013. This is more than the agency anticipated, because the president's fiscal year 2014 budget request for it was just $6.6 billion — a decrease of $270 million from fiscal 2012. Of the $6.9 billion, $1.3 billion was allocated to protect the United States from foreign and domestic threats, both intentional and naturally occurring. $255 million will go to support bio-defense efforts, and $160 million will be set aside for states to address their most pressing public health needs. The CDC will get $30 million for Advanced Molecular Detection (AMD), which will help identify potential disease outbreaks earlier and more accurately. The harsh, merciless tightwad House of Representatives passed the omnibus spending bill 376 to 5."
http://www.nationalreview.com/campaign-spot/390191/miserly-gop-house-passed-budget-increasing-cdc-spending-82-jim-geraghty
President Ebola
http://www.frontpagemag.com/2014/dgreenfield/president-ebola/
WHO: EBOLA IS MODERN ERA'S WORST HEALTH EMERGENCY
http://hosted.ap.org/dynamic/stories/A/AS_WHO_EBOLA?SITE=AP&SECTION=HOME&TEMPLATE=DEFAULT&CTIME=2014-10-13-07-29-36
Government Has Failed In Its Job To Protect Americans From Ebola
http://news.investors.com/ibd-editorials-viewpoint/101314-721499-federal-officials-blame-hospital-not-themselve-for-failing-to-stop-ebola.htm?p=full
QATAR HAS A SENIOR AL-QAEDA OPERATIVE ON ITS GOVERNMENT PAYROLL
http://www.breitbart.com/Big-Peace/2014/10/13/Qatar-Has-A-Senior-Al-Qaeda-Operative-On-Its-Government-Payroll
PENTAGON OFFICIAL: The Similarities Between Obama's ISIS and Kennedy's Vietnam Are Eerie
http://dailycaller.com/2014/10/13/pentagon-official-the-similarities-between-obamas-isis-and-kennedys-vietnam-are-eerie/
Cheney: 'Very Dangerous Period … More Threatening Than the Period Before 9/11'
'9/11 will turn out to be not nearly as bad as the next mass casualty attack against the United States'
http://www.weeklystandard.com/blogs/cheney-very-dangerous-period-more-threatening-period-911_810984.html
TEA PARTY PATRIOTS:
Tea party throws support behind Roberts' re-election bid in Kansas
"Kevin Broughton, spokesperson for the Tea Party Patriots, said if Mr. Roberts loses, he expects establishment Republicans will blame the tea party movement again. But Mr. Broughton said it will ring hollow in part because they share the goal of winning back the Senate. "For the most part the establishment got the candidate they wanted," he said. "If Pat Roberts comes up short in Kansas, will the establishment reflectively blame conservative activists? Probably so, but that is weak sauce because it looks like they could have put up stronger candidates."
http://www.washingtontimes.com/news/2014/oct/13/pat-roberts-gets-tea-party-backing-in-kansas/?utm_source=RSS_Feed&utm_medium=RSS