News Briefing for Tuesday, November 4, 2014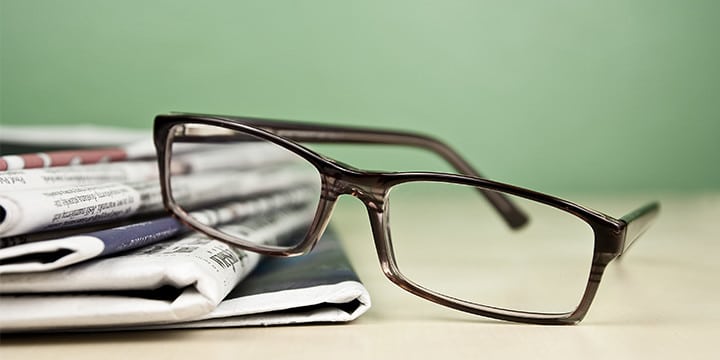 HEALTHCARE:
Supreme Court Will Mull King v. Burwell a Bit Longer
"Will the Supreme Court choose to hear King v Burwell, the case regarding the delivery of subsidies in states without a state-based exchange? Today the court chose to delay its answer for at least a week. Last Friday the Supreme Court considered an appeal of the King v Burwell decision. The court could have chosen to hear the case or it could have rejected the appeal altogether. Instead the Court chose to re-list the case for more discussion this week. So next Monday we may find out whether four Justices have chosen to accept the case or not. The fact that the case was relisted, according to some observers, increases the odds that the Court will eventually take the case."
http://www.breitbart.com/InstaBlog/2014/11/03/Supreme-Court-Will-Mull-King-v-Burwell-a-Bit-Longer
All ages see higher premiums under Obamacare
"Monthly premiums for health insurance soared in 2014, the first year of Obamacare's full implementation, according to a new study. The report by HealthPocket.com — a site that allows consumers to compare health plans — compared rates from 2013 and 2014. "The analysis of pre- and post-Obamacare health insurance in the individually purchased health insurance market demonstrates a clear increase of average premiums across age groups and both sexes," researchers found. "While the degree of increase varied by age and sex, the occurrence of an increase did not." Average premium increases ranged from a low of 22.7 percent among 63-year-old men to a high of 78.2 percent among 23-year-old men. Among women, the range was 35.1 percent for 30-year-olds to 44.9 percent among 23-year-olds. In dollar terms, monthly premiums went up from $143 to $258 for 23-year-old men; from $603 to $741 among 63-year-old men; from $178 to $258 among 23-year-old women; and from $539 to $741 among 63-year-old women. On an annual basis, the increase for 63-year-old women translates to $2,424. These figures represent the average sticker price of Obamacare premiums for nonsmokers, and thus do not include the subsidies to purchase health insurance that would reduce the out-of-pocket cost to lower-income individuals. The study also found a wide variation in premiums by state. For instance, the average monthly premium for 63-year olds in Vermont ($433) was lower than the monthly premiums for 23-year-olds in New York ($460). In Virginia, the average premium for 63-year-olds was $1,101 a month — a number that was driven up because of health plans in the state that covered gastric bypasses and bariatric surgery."
http://www.washingtonexaminer.com/all-ages-see-higher-premiums-under-obamacare/article/2555546?custom_click=rss
Some ObamaCare patients with high deductibles turning to community care centers
"When ObamaCare patients learn their deductible is so high they're unlikely to get any reimbursement, they often wind up in places like the Denton, Texas Community Care Center. "There are quite a few, and I saw another one today, where their deductibles are so elevated that they can't afford them," said Dr. Flippo Masciarelli, chief physician at the center, which was designed to treat indigent patients. Robert Laszewski of Health Policy and Strategy Associates noted, "You're going to the doctor, you're paying (a) premium, and because of this really high deductible, you're not getting any benefits." The administration pushed insurance companies to keep premiums low, but that also created high deductibles, about $5,000 per person for the least expensive plan, as well as narrow networks of providers. But most people buy based only on premiums. "They don't even look at what their deductible is going to be," said Dan Mendelson, CEO of Avalere Health. "They don't look at the cost of the medications that they're on. And they don't look at the…network that they have." Masciarelli said,"one of the ladies we saw said she called eight primary care offices before she found us…" The rest would not treat people on her plan.  Rosemary Gibson of the Hastings Center and author of "The Battle over Health Care," said many people find themselves in the same predicament. "People are scrambling to find a doctor who will see them, who will accept their insurance, who's in their network.  And if they can't, where they end up going is the safety net, which includes community health centers."
http://www.foxnews.com/politics/2014/11/03/some-obamacare-patients-with-high-deductibles-turning-to-community-care-centers/
Obamacare Premium Changes Coming Soon—But Not by Election Day
http://blogs.wsj.com/washwire/2014/11/03/obamacare-premium-changes-coming-soon-but-not-by-election-day/?mod=WSJBlog
More Evidence that the ACA Worsens the Deficit
http://www.nationalreview.com/corner/391783/more-evidence-aca-worsens-deficit-veronique-de-rugy
Millennials not keen on Obamacare
"Young voters helped get President Obama elected, but they overwhelmingly oppose his signature legislative accomplishment — the 2010 healthcare law. Fifty-seven percent of Americans between the ages of 18 and 29 oppose Obamacare, according to a survey by the Harvard Institute of Politics, compared with just 39 percent who support it. In further bad news for Obama, among a group that he once considered among his most passionate supporters, just 37 percent of those surveyed said they approved of Obama's handling of healthcare, compared with 59 percent who opposed it. Obamacare is known for producing both winners and losers, and several provisions in the law are particularly burdensome on younger Americans. Under the law, insurers are forced to offer coverage to everybody who applies for insurance, including those with pre-existing conditions. Insurers are also barred from charging older Americans more than three times as much for insurance than they charge younger Americans. In addition, the law requires all insurance policies to offer a minimum set of benefits."
http://www.washingtonexaminer.com/millennials-not-keen-on-obamacare/article/2555521?custom_click=rss
Obamacare is hardly pro-choice
"Thousands of Americans will soon receive cancellation notices for their health insurance plans — compliments of Obamacare. Thirteen states and the District of Columbia are ordering insurers to discontinue plans previously exempt from Obamacare's onerous and expensive coverage mandates. This rash of cancelled policies is only the latest example of the Obama administration's desire to limit patients' healthcare choices. Earlier this year, federal officials tried to reduce the number of plans available to seniors through the Medicare prescription drug benefit — and establish new rules for what those plans must cover. They failed after an outcry from seniors and elected officials alike. Seniors value the wide array of choices provided by the Medicare drug benefit — and elected officials like that the competition fueled by those choices keeps the program's cost down."
http://www.washingtonexaminer.com/obamacare-is-hardly-pro-choice/article/2555599?custom_click=rss
How a Republican Congress would replace Obamacare
"Forget the GOP's longstanding pledge to repeal the entire healthcare law in one fell swoop. A Republican-led Congress would attempt to dismantle Obamacare one provision at a time and would try to replace the law the same piecemeal way, using a collection of proposals for improving the nation's health insurance system that have garnered at least some bipartisan support during the past four years. "It's not a 2,700-page bill we'd wheel down to the Senate floor," a GOP leadership aide told the Washington Examiner, referencing the massive legislative document that became the Affordable Care Act. Ideas for replacing Obamacare have long been discussed in both chambers, outlined in legislation, and passed in the GOP-led House during the past two years. The proposals consist of allowing people to purchase insurance across state lines, reining in medical malpractice awards, expanding health savings accounts, and allowing small businesses to pool resources to lower insurance costs for employees. Medicaid reform is another element of the GOP's healthcare overhaul plan."
http://www.washingtonexaminer.com/how-a-republican-congress-would-replace-obamacare/article/2555460?custom_click=rss
NYT: The Election Can't Be About Obamacare
"It is becoming increasingly clear how important it is to liberals to try to insulate Obamacare from what is shaping up as another "shellacking."  Sure, a few months after House Democrats passed Obamacare (over unanimous Republican opposition), they lost more House seats (63) while also losing control of that chamber than they had since the 1800s.  And, sure, President Obama's approval rating in Gallup's polling, which was 67 percent shortly after he took office, has been in the 40s for 18 of the 19 quarters since his Senate allies passed Obamacare (over unanimous GOP opposition) on Christmas Eve 2009.  But Obamacare can't be to blame for any of this, can it?  For if it can, that would suggest that the liberal centerpiece of an entire presidency can be repealed and replaced. Thus, the New York Times asserts, "Republican attacks on the health care law dominated the early months of the campaign, but now have largely receded from view."  Unfortunately for the Times, this claim is false.  According to Kantar Media's Campaign Media Analysis Group (CMAG), anti-Obamacare ads have dominated GOP ad buys in October.  In Senate races during the week of October 13-19, Republicans ran nearly 12,000 anti-Obamacare ads.  That's nearly twice as many as they ran on jobs/unemployment, and it's more than they ran on immigration and international affairs combined.  The top-5 issues for the GOP in Senate races for the week of October 13-19 were as follows:  1. Obamacare (nearly 12,000 ads); 2. Budget/Government Spending (nearly 9,000 ads); 3. Energy/Environment (nearly 7,000 ads); 4. Jobs/Unemployment (more than 6,000 ads); 5. Immigration (nearly 5,000 ads).  Nor was this a one-week aberration.  For the week of October 6-12, Obamacare was also clearly the #1 issue for the GOP in Senate races (more than 11,000 ads), and that week Democrats in Senate races chipped in with about 500 anti-Obamacare ads of their own. That's a far cry from the Times's wishful claim that "Republican attacks on the health care law … have largely receded from view."  The highly respected Des Moines Register poll offers further evidence that Obamacare is the main issue in this election.  In a state that was to the left of the nation as a whole during each of the past three presidential elections, the Register finds that Republican Joni Ernst is leading Democrat Bruce Braley by 51 to 44 percent.  The #1 reason why Ernst supporters said they are voting for her is "to get one step closer to repealing Obamacare" — 30 percent gave that answer.  In contrast, the desire "to elect a person who will support Obamacare, while working to make it better" was only the #5 reason why Braley supporters said they are voting for him — only 13 percent gave that answer."
http://www.weeklystandard.com/blogs/nyt-election-can-t-be-about-obamacare_817851.html
18 Attorneys General: Don't Take Away Our Obamacare Subsidies
"Eighteen states filed a legal brief Monday in support of the Obama administration in the fight against whether Obamacare restricted premium subsidies to states that established their own exchanges. The federal appeals court for D.C. will rehear Halbig v. Burwell en banc in December, after the standard three-judge panel originally ruled Obamacare subsidies for federally-run exchanges illegal in July. Now the full court — with a majority of Democratic-appointed judges — will hear the case over again. The question is whether Congress meant to restrict Obamacare subsidies to states that built their own exchanges, as an incentive for states not to leave the hefty job to the federal government."
http://dailycaller.com/2014/11/03/18-attorneys-general-dont-take-away-our-obamacare-subsidies/
Anti-Obamacare Ads Dominate GOP Ad Buys in October
http://www.weeklystandard.com/blogs/anti-obamacare-ads-dominate-gop-ad-buys-october_817183.html
IMMIGRATION:
JEFF SESSIONS TO ANTI-AMNESTY AMERICANS: SEND DC A 'MESSAGE THEY WON'T FORGET'
http://www.breitbart.com/Big-Government/2014/11/03/Jeff-Sessions-to-Anti-Amnesty-Americans-Send-D-C-Message-They-Won-t-Forget
SESSIONS: IF WE WIN THE SENATE, WE WILL BLOCK OBAMA'S AMNESTY
"Monday on Newsmax TV's "The Steve Malzberg Show," Sen. Jeff Sessions (R-AL) said President Barack Obama's executive action can be stopped if the Republicans take control of the U.S. Senate in tomorrow's midterm elections. A member of the Senate Budget Committee and the Senate Subcommittee on Immigration, Border Security and Citizenship, Sessions said they can stop the president in the same way they stopped him from closing Guantánamo, by blocking the funding to carry out his executive action."
http://www.breitbart.com/Breitbart-TV/2014/11/03/Sessions-If-We-Win-The-Senate-We-Will-Block-Obamas-Amnesty
Scott Brown bets on immigration in closing argument to NH voters
"New Hampshire Republican Senate hopeful Scott Brown is betting on immigration in his closing argument to Granite State voters. Brown has been making the case to voters across the state that Democratic Sen. Jeanne Shaheen has backed legislation that would increase the influx of immigrants and provide a pathway to citizenship for those living here illegally. State GOP officials Monday night said voting for Brown, the former GOP Massachusetts senator, would help provide enough Republican votes to stop "unilateral amnesty," which is a GOP term for President Obama's plan to use executive action to decrease deportations and perhaps allow more immigrants to enter and work in the United States. Brown has pledged to help pass legislation that would block funding for Obama's executive actions. In a statement released Monday night, New Hampshire Republican State Committee Chairman Jennifer Horn included an appeal to "mothers of our state" to consider what Obama's planned executive action might mean for families, "the impact it would have on our schools, our hospitals, our public health and our kids' chances of getting that first job or that much-needed raise."
http://www.washingtonexaminer.com/scott-brown-bets-on-immigration-in-closing-argument-to-nh-voters/article/2555663?custom_click=rss
LAW ENFORCEMENT DEFINES ELECTION AS REFERENDUM: OBAMA'S AMNESTY MEANS 'TIDAL WAVE' OF ILLEGAL IMMIGRATION
"As Americans prepare to vote in Tuesday's midterm elections, top sheriffs from across the country are warning: If President Barack Obama succeeds with his plans for an executive amnesty, there will be a flood of new illegal immigration into America this country the likes of which this country has never seen before. "The law applies to you and I as citizens, and yet it appears there is no law when it comes to illegals," Pinal County Arizona Sheriff Paul Babeu said in a statement provided to Breitbart News. "The message the President's action will send is this: if you can get to the border, you're home free. It completely undermines the rule of law and makes the job of every law enforcement officers – which is already difficult – impossible. We already have our hands full because the border is not secure: imagine what the situation will look like when the President gives executive amnesty to those already here. It would unleash a tidal wave of illegal border crossings, overwhelming law enforcement. It will be open season for the cartels. Again: the border is not secure now – to give a presidential amnesty would be to make matters dramatically worse for our officers who are trying to do the job the President won't." Maryland's Frederick County sheriff Chuck Jenkins said that Obama's planned executive amnesty, if it succeeds, will turn every county in America into a border county. "In my opinion, based on what I've seen, every county in America will become a border county," Jenkins said. "What were going to see from the President's action is not only the cost to healthcare, social programs, and education, but the increase in criminals coming into our country. You're going to see increases in crime, infiltration from transnational gangs, the drug trade and human trafficking." Tuesday's election, Senate Budget Committee ranking member Sen. Jeff Sessions (R-AL) wrote in an op-ed for Fox News, is a referendum on Obama's plans for an executive amnesty."
http://www.breitbart.com/Big-Government/2014/11/03/Law-Enforcement-Defines-Election-As-Referendum-Obama-s-Amnesty-Means-Tidal-Wave-Of-Illegal-Immigration
Chris Wallace Predicts 'Calls For Impeachment' Over Obama Executive Amnesty [VIDEO]
http://dailycaller.com/2014/11/03/chris-wallace-predicts-calls-for-impeachment-over-obama-executive-amnesty-video/
Future president: The new Republican Congress will pass comprehensive immigration reform
"Note well: He is indeed discussing comprehensive reform here, not a "security first" bill as most GOPers tend to mention when they're put on the spot with a question about amnesty in the next Congress. And he seems pretty chill about it. Which is odd because Mitt, a classic establishment Republican in nearly every way, nonetheless campaigned two years ago as an immigration hard-ass who famously supported "self-deportation." Sometimes, in my moments of darkest cynicism, I suspect that he's been pro-amnesty all along and only supported self-deportation because he needed a way to pander to conservatives who were angry at him over RomneyCare. Guess we'll find out what the truth is after he's inaugurated in 2017."
http://hotair.com/archives/2014/11/03/future-president-the-new-republican-congress-will-pass-comprehensive-immigration-reform/
BROKAW: WHAT ARE REPUBLICANS 'PREPARED TO GIVE DEMOCRATS' TO MEET IN MIDDLE?
"Monday afternoon on MSNBC, NBC News' Tom Brokaw was asked what Americans are thinking heading into Tuesday's midterm election. "Well, they're thinking that they'd like to have Washington get something done," Brokaw said. "The question is, not just which party can get it done, but how can they change the tone of Washington so they can work together." "I was listening to Gov. Haley Barbour a moment ago, no one is shrewder in the Republican party than Haley, and last week Senator Portman from Ohio was talking about the agenda for the Republicans if they gain control of the Senate; the question then is, what are they prepared to give to the Democrats to meet them in the middle ground?" "What are they going to do about immigration, what are they going to do about the minimum wage?" Brokaw continued. "Things have not been done in the last couple of years, in part because both parties have staked out positions at either end of the spectrum and refuse to meet in the middle. That's the question I think that the country is really fed up with." "If you go around America, city councils in Seattle, Los Angeles and Atlanta are getting things done because they work together. It doesn't happen in Washington."
http://www.breitbart.com/Breitbart-TV/2014/11/03/Brokaw-What-Are-Republicans-Prepared-to-Give-Democrats-to-Meet-in-Middle
STUDY: NON-CITIZEN VOTES MAY HAVE TIPPED 2008 ELECTION FOR OBAMA
"European leftists prefer American presidents who are critics of capitalism and fans of redistribution. The same is typically true of others foreigners, according to various surveys that show a Democrat candidate could win in presidential contests where foreigners had a voice at the ballot box.  Polls like that are hypothetical, of course, because it is illegal for foreign nationals to vote in federal elections. But a new academic study shows foreign nationals have been in a position to help Democrats steal elections. In fact, the study demonstrates that it is likely that President Obama won the presidency thanks to non-citizens illegally voting for him in 2008. On top of that stunning conclusion, the study also concludes that "non-citizen votes likely gave Senate Democrats the pivotal 60th vote needed to overcome filibusters in order to pass health care reform and other Obama administration priorities in the 111th Congress." If this study's results are accurate, the implications are startling: Obama is president as the result of election fraud. We have Obamacare because of election fraud. We have Dodd-Frank because of election fraud. We have Solyndra because of election fraud.  Without the election fraud that put Obama in office, there'd be no lawless amnesty for illegal aliens, no Operation Fast and Furious, no Obama IRS assault on Americans. Don't take my word for it, you can draw your own conclusion from the alarming assessment that comes from the Cooperative Congressional Election Study (CCES), which is operated by teams of researchers from across the country. Non-citizens are inclined to support Democrat candidates, and President Obama pulled in more than 80 percent of the vote from non-citizens in 2008, according to CCES. There were enough ineligible voters to cast ballots in the 2008 election cycle to pull out Democratic victories in close elections nationwide."
http://www.breitbart.com/Big-Government/2014/11/03/President-Obama-Elected-with-Illegal-Votes
Napolitano: Obama Can Open The Borders Whenever He Wants [VIDEO]
"Fox News legal analyst Judge Andrew Napolitano told Megyn Kelly that President Barack Obama has the power to open up the borders and stop enforcement of our nation's immigration laws whenever he pleased. "He can open the borders," he told Kelly. "He can order the Border Patrol to do nothing…"
NAPOLITANO: Some of this is very frightening and what I'm about to tell you and our viewers is frightening as well. Here's what the president can do and totally on his own: he can open the borders. He can order the Border Patrol to do nothing when people present themselves at the borders who are absolutely and totally unqualified to come in.
KELLY: He's not going to do that. He's not even talking about that.
NAPOLITANO: He did it with respect to the 70,000 children that flooded into Texas from Central America. Arguably he invited them in. They're here and their parents or whoever sent them here know they can stay.
KELLY: There's a way of doing it without being open and transparent about it.
NAPOLITANO: Yes. Second thing he can do is to delay or terminate all deportation proceedings, basically sending a signal to the 12 million or 13 million illegals that are here. As long as I'm president, you're free to stay."
http://dailycaller.com/2014/11/03/napolitano-obama-can-open-the-borders-whenever-he-wants-video/
SPENDING/BUDGET/ECONOMY:
OBAMA'S ECONOMIC POLICIES HAVE FAILED AMERICA
"Tuesday's mid-term election is about many issues: the president's disastrous foreign policy; soaring health care costs under the Obamacare law; concerns about the government's preparedness for the Ebola virus. Given these and other red flags for voters, in recent weeks President Obama has attempted to make this election about the issue he believes is most favorable for his party: the economy. In a speech about his economic agenda a few weeks ago, the president told an audience, "I am not on the ballot this fall… But make no mistake: these policies are on the ballot — every single one of them." President Obama is correct; his policies are on the ballot on Tuesday. And voters deserve to know exactly what those policies have accomplished for our country as they head to the polls. The results are stunning.
Soaring debt: The national debt has nearly doubled since President Obama's election. Today it stands at 74 percent of the economy, slowing economic growth and threatening our national security. According to the nonpartisan Congressional Budget Office (CBO), "The large amount of debt could also compromise national security by constraining defense spending in times of international crisis or by limiting the country's ability to prepare for such a crisis."
Skyrocketing mandatory spending: CBO projects that mandatory spending and interest on the debt is projected to consume 94% of all federal revenues 10 years from now, squeezing out funding for other priorities like education, health research, defense, and infrastructure.
Struggling workforce: Since 2009, the percentage of working-age Americans who are not in the labor force has reached near-record levels. During that time, the number of adults outside the labor force has increased by 12 million. There are fewer full-time jobs in America than when the recession started. Nearly 29 million of the 124.5 million Americans in prime working years – ages 25-54 – are currently without a job.
Stagnant incomes: Unfortunately, most American workers have not seen their incomes increase. Between August 2013 and August 2014, real average hourly earnings increased only 0.4 percent, failing even to keep up with inflation.
Social Security bankruptcy: CBO projects that Social Security will go bankrupt in 2032, a year earlier than the Social Security Trustees predicted last year. The Disability Insurance Trust Fund is in the direst condition, as CBO expects it to be bankrupt as early as October 2016."
http://www.breitbart.com/Big-Government/2014/11/03/Obamas-Economic-Policies-Have-Failed-America
Obama, Yellen talk Dodd-Frank, economy
http://www.washingtonexaminer.com/obama-yellen-talk-dodd-frank-economy/article/2555650?custom_click=rss
Tax Reform Needed for a Stronger America
http://www.rollcall.com/news/tax_reform_needed_for_a_stronger_america-237553-1.html
MISC.:
Debbie Wasserman Schultz: Obama "Our Best Asset"
http://www.realclearpolitics.com/video/2014/11/03/debbie_wasserman_schultz_obama_our_best_asset.html
Wisconsin Mailman Accused of Trashing Hundreds of Pro-Republican Mailers
"A Wisconsin mailman is under investigation for dumping hundreds of letters supporting Republican candidates in the trash, according to the Wisconsin Reporter. According to the news outlet, 879 pieces of "political mail" were discarded, none of which appeared to be supporting Democratic candidates. Mike Rorhkaste, a GOP candidate for Wisconsin's 55th assembly district, said he was alerted by a Neenah, Wisconsin, resident who said they witnessed a mail carrier dumping letters into a recycling bin. The resident checked the bin after the carrier left and found hundreds of mailers supporting Republican candidates, including Rorhkaste."
78% Say Politicians Play 'Race Card' Just to Get Reelected
http://www.rasmussenreports.com/public_content/politics/general_politics/october_2014/78_say_politicians_play_race_card_just_to_get_reelected
Civil Rights Activists Demand Probe Of Maxine Waters 'Poverty Pimp' Posters
http://losangeles.cbslocal.com/2014/11/03/civil-rights-leaders-demand-probe-of-maxine-waters-poverty-pimp-posters/
FLOTUS: NO MATTER WHO'S ON THE BALLOT, OUR COMMUNITY SHOULD ALWAYS VOTE FOR DEM TICKET
"Monday on TV One, a cable channel who's programming is geared for African-American adults, first lady Michelle Obama told Roland Martin the candidate on the ballot and what they say or do should not matter to African-Americans because voting for a straight Democratic ticket best serves their communities. The first lady said, "Thats my message to voters, this isn't about Barack, It's not about person on that ballot, its about you, and for most of the people we are talking to, a Democratic ticket is the clear ticket that we should be voting on regardless of who said what or did this, that shouldn't even come into the equation."
http://www.breitbart.com/Breitbart-TV/2014/11/03/FLOTUS-No-Matter-Whos-on-the-Ballot-Our-Community-Should-Always-Vote-For-Dem-Ticket
Mainstream GOP sees tipping point vs. insurgent candidates
"For the Republican Party's leadership, taking control of the U.S. Senate might not even be the sweetest part of a victory in 2014. With growing confidence as Election Day approaches, Republican leaders are preparing to argue that broad GOP gains in the House and Senate would represent a top-to-bottom validation of their party's mainline wing. Having taken a newly heavy-handed approach to the primary season this year, the top strategists of the Republican coalition say capturing the majority would set a powerful precedent for similar actions in the future — not just in Senate and congressional races, but in the presidential primary season as well."
http://www.politico.com/story/2014/11/2014-elections-republican-candidates-112428.html
KRAUTHAMMER ON ELECTIONS: 'THIS IS LIBERALISM ON TRIAL'
"Columnist Charles Krauthammer argued that the 2014 election "is a referendum on Obama's hyperliberalism" and "liberalism on trial" on Monday's "Kelly File" on the Fox News Channel.
"This is a referendum on Obama's hyperliberalism. In 2010 it was sort of aspirational. It was on legislation but it hadn't been enacted yet. Well, now we are six years in and we see the results of Obamacare. We see the results of the stimulus, the worst recovery since the Second World War. We see the results of this kind of overreaching government, which at the same time is incompetent…and this isn't only the party in government. This is the party of government. This is liberalism on trial" he declared. Krauthammer also argued that attempts to downplay the meaning of the popularity of President Obama are evidence that Democrats will not do well, stating "I can assure you that if the Democrats pull off a miracle and do well tomorrow night, Josh Earnest is going to be up there on the podium on Wednesday saying 'of course this was a national referendum on Obama and Obamaism.' You say it isn't if you know you're going to lose." He also remarked "the Republicans have run a fairly gaffe-free campaign. the gaffes have been on the other side, particularly this sort of overreach in the war on women which has become almost a joke in a place like Colorado [and Louisiana]…it's becoming sort of a joke, and remember in the past it was Republicans who made the gaffes on the women's issue[s]."
http://www.breitbart.com/Breitbart-TV/2014/11/03/Krauthammer-on-Elections-This-Is-Liberalism-on-Trial
Vote Lawlessness Out Of Office On November 4
http://dailycaller.com/2014/11/03/vote-lawlessness-out-of-office-on-november-4/
The Senate will go Republican, the election models say
http://www.washingtonpost.com/blogs/the-fix/wp/2014/11/03/the-senate-will-go-republican-say-the-election-models/?tid=sm_fb
Math is forbidding for Democrats in struggle for Senate
http://www.washingtonpost.com/politics/math-is-forbidding-for-democrats-in-struggle-for-senate/2014/11/03/9415379e-638c-11e4-836c-83bc4f26eb67_story.html
2014 MIDTERM ELECTIONS FORECAST – Election Lab
"Republicans are favored to control the Senate. 98% chance as of today."
http://www.washingtonpost.com/wp-dre/politics/election-lab-2014
Mitch McConnell's Vision for a GOP Senate Doesn't Focus on Obama Probes
http://abcnews.go.com/Politics/mitch-mcconnells-vision-gop-senate/story?id=26659466
James OKeefe Offered a Bus Load of Ballots in North Carolina
https://www.youtube.com/watch?v=V-uKdEmBGfs&feature=youtu.be
CONSERVATIVE ACTIVIST ALLEGEDLY SHOWS EASE OF VOTER FRAUD WITHOUT PHOTO ID IN NC
"Conservative activist James O'Keefe is back with another video that should frighten legal voters in North Carolina. His latest project shows how easy it would be to obtain a fraudulent ballot when a state does not require an ID at the polls. This election cycle, the state of North Carolina is not requiring most voters to show an ID to vote. However, due to a recent law — the Voter Information Verification Act — beginning in 2016, North Carolinians will be required to show a photo ID to vote in person. The Justice Department has sued the state in an attempt to block the new law. In his video, O'Keefe visits a number of polling locations in the state and presents the name of a person who's on a list of "inactive voters" in North Carolina.  According to his undercover video outfit, Project Veritas, 95 percent of the time O'Keefe — while pretending to be an inactive North Carolina voter, which he is not — was able to obtain another person's ballot.  This is not the first time Project Veritas has demonstrated how easy it could be to achieve voter fraud when no photo ID is required. Just last week it released a video showing Democratic campaign workers appearing to condone and assist an individual posing as an illegal immigrant to vote in North Carolina. In another video stunt, a white actor with the group was able to obtain Attorney General Eric Holder's ballot in D.C.  North Carolina is home to one of the closest, most expensive U.S. races in the country."
http://www.breitbart.com/Big-Government/2014/11/03/Conservative-Activist-Allegedly-Shows-Ease-of-Voter-Fraud-Without-Photo-ID-in-NC
Holder sends poll watchers to 18 states
"The Department of Justice plans to send federal monitors to 18 states to watch for discrimination against voters. Monitors will head to Arizona, California, Florida, Georgia, Illinois, Kansas, North Carolina, Nebraska, New Jersey, New Mexico, New York, Ohio, Pennsylvania, South Carolina, South Dakota, Tennessee, Texas and Wisconsin… "I want the American people to know that the Justice Department will stand vigilant — working in a fair and nonpartisan manner to ensure that every voter can cast his or her ballot free of intimidation, discrimination or obstruction," he said. This is the first major federal election since the Supreme Court overturned parts of the Voting Rights Act in Shelby County v. Holder. The Court ruled that the formula used to determine which states needed to clear voting rights changes by the Justice Department was unconstitutional. That allowed nine states, as well as some counties in other states, to change voting laws without checking with the Justice Department to ensure that the changes aren't discriminatory."
https://thehill.com/blogs/blog-briefing-room/news/222682-justice-to-send-monitors-to-18-states
Justice Department dispatches poll monitors for Election Day
http://www.washingtonpost.com/blogs/federal-eye/wp/2014/11/03/justice-department-dispatches-poll-monitors-for-election-day/
Suprise! Obama Endorses Hagan In Stealth Radio Ad [AUDIO]
"Democratic North Carolina Senator Kay Hagan has been one of many Democratic Senators avoiding President Barack Obama, even refusing to say whether or not she thought the president has done a good job. But the Hagan campaign came out with an eleventh-hour radio ad of Obama endorsing Hagan and asking his supporters to vote for her."
http://dailycaller.com/2014/11/03/suprise-obama-endorses-hagan-in-stealth-radio-ad-audio/
Kay Hagan Airs Last Minute Obama Endorsement
http://www.breitbart.com/InstaBlog/2014/11/03/Kay-Hagan-Airs-Last-Minute-Obama-Endorsement
N.C. Senate Dem Turns to Obama for Last-Minute Help
"Senator Kay Hagan (D., N.C.) has spent months emphasizing her independence from the White House, but with her reelection in doubt, she is turning to President Obama for last-minute help. Hagan is running a radio ad featuring Obama's endorsement. "Just stand with me, President Obama, and take responsibility of moving North Carolina forward by voting for Kay Hagan on November 4th," the president says in the ad."
http://www.nationalreview.com/corner/391813/nc-senate-dem-turns-obama-last-minute-help-joel-gehrke
Obama endorses Hagan in radio ad
http://www.washingtonexaminer.com/obama-endorses-hagan-in-radio-ad/article/2555656?custom_click=rss
BOMBSHELL MEMO: Jeanne Shaheen Conspired With White House Insider On IRS Targeting Scandal
"Democratic New Hampshire Sen. Jeanne Shaheen was principally involved in a plot with Lois Lerner and President Barack Obama's political appointee at the IRS to lead a program of harassment against conservative nonprofit groups during the 2012 election, according to letters exclusively obtained by The Daily Caller. The Internal Revenue Service (IRS) did not want to publicly release 2012 correspondences exchanged between the IRS and Jeanne Shaheen at her personal Washington office: the agency delayed releasing the information to a major conservative super PAC multiple times, even threatening to see the super PAC in court, according to emails. But the letter in question comes out now, on the eve of Jeanne Shaheen's bid for re-election to the United States Senate. "The IRS is aware of the current public interest in this issue," IRS chief counsel William J. Wilkins, a White House visitor described by insiders as "The President's Man at the IRS," personally wrote in a hand-stamped memo to "Senator Shaheen" on official Department of the Treasury letterhead on April 25, 2012. The memo, obtained by TheDC, briefed the Democratic senator about a coordinated IRS-Treasury Department plot to target political activity by nonprofit 501(c)(4) groups. The plot was operating out of Lois Lerner's Tax Exempt Government Entities Division."
http://dailycaller.com/2014/11/03/bombshell-memo-jeanne-shaheen-conspired-with-white-house-insider-on-irs-targeting-scandal/
Democrat Apologizes for 'Sexist' Remarks About Republican Senate Candidate
"Retiring Democratic Sen. Tom Harkin is apologizing for calling Republican Joni Ernst attractive, but "wrong for the state of Iowa." Harkin, who is supporting Democrat Bruce Braley to succeed him, made the remarks at a recent Democratic dinner. Video of the speech was posted on the Buzzfeed website Sunday."
http://www.theblaze.com/stories/2014/11/03/democrat-apologizes-for-sexist-remarks-about-republican-senate-candidate/
Joni Ernst: Democrats "Believe You Can't Be A Real Woman If You're Conservative"
http://www.realclearpolitics.com/video/2014/11/03/joni_ernst_democrats_believe_you_cant_be_a_real_woman_if_youre_conservative.html
LOUISIANA POLICE CHIEF PULLS OVER ROB MANESS — TO TELL HIM HE'S VOTING FOR HIM
"On Monday, a Louisiana police chief pulled over conservative Senate candidate Rob Maness to tell him that he had earned his vote in Tuesday's jungle primary.  Mer Rouge Chief of Police Mitch Stephens unexpectedly stopped Maness as he was driving to another one of his "#TruckingtoVictory" events to tell him that he had switched his support from establishment Republican Rep. Bill Cassidy (R-LA) to Maness.  "There aren't too many times you come out of a traffic stop with a smile on your face, but this was the exception," Maness said in a statement. "It's moments like these that have made this campaign so rewarding.  It was great to meet Chief Stephens, and I thank him for his support in the voting booth tomorrow."  The Maness campaign said that "Stephens had been waiting all day hoping to have the opportunity to 'catch' Maness, shake his hand and tell him that he had planned to vote for Congressman Bill Cassidy until he heard Maness's in-studio interview on Oak Grove's KWCL-FM Oldies 96.7 with Irene Robinson."
http://www.breitbart.com/Big-Government/2014/11/03/Louisiana-Police-Chief-Pulls-Over-Rob-Maness-Tells-Him-He-s-Voting-for-Him