News Briefing for Tuesday, November 25, 2014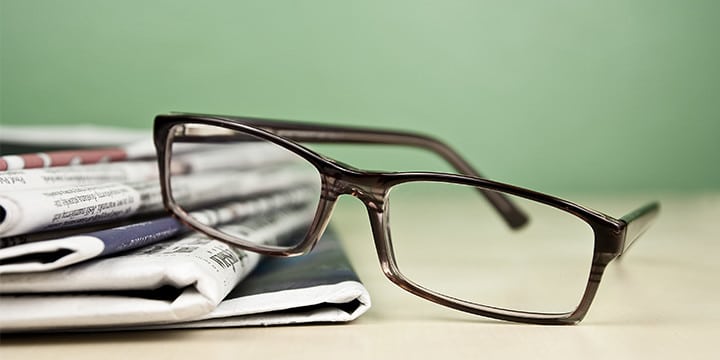 HEALTHCARE:
Burwell soliciting ideas for 'increased transparency' at HHS
"Health and Human Services Secretary Sylvia Mathews Burwell is looking for ways to make her department more transparent after the House GOP discovered that officials had overstated Obamacare enrollment. Burwell emailed senior HHS leadership Sunday night asking them to work toward a "culture of increased transparency, ownership, and accountability." She asked them to meet with their staff and cull good ideas. "I believe strongly that a hallmark of effective leadership and management is instilling a culture of transparency, ownership and accountability," Burwell wrote in the email obtained by POLITICO. "As leaders, we all must have a sense of urgency in promoting these cultural values."
http://www.politico.com/story/2014/11/sylvia-mathews-burwell-hhs-health-human-services-113135.html
Burwell Pushes For New 'Culture Of Transparency' After Latest Obamacare 'Mistake'
http://dailycaller.com/2014/11/24/burwell-pushes-for-new-culture-of-transparency-after-latest-obamacare-mistake/
HHS SEEKS 'SUGGESTIONS' ON INCREASING OBAMACARE 'TRANSPARENCY'
http://www.breitbart.com/Big-Government/2014/11/24/HHS-Seeks-Suggestions-on-Increasing-Obamacare-Transparency
Admin's Obamacare Transparency Pledges Undercut By Silence On Sign-Ups
"The Obama administration has operatives out in full-force, pledging to be as transparent as possible about Obamacare, all the while refusing to talk about how many people have signed up on HealthCare.gov so far. It's not an easy time to argue that Obamacare's been especially transparent. Americans already didn't trust the administration on Obamacare — approval of the health-care law reached an all-time low before the administration was hit several scandals. At 37 percent approval, it's even lower than in 2013, just after President Barack Obama was infamously caught lying about one of Obamacare's main promises — that if you liked your plan, you could keep it… But HHS has still failed to do the simplest thing to show that it really is committed to being transparent about Obamacare this time: release enrollment totals, complete with state- and plan-specific data to back it up. Burwell touted that 100,000 applications were submitted on the first day of open enrollment. But she didn't release any data with the announcement. The last two times HHS and sub-agency the Centers for Medicare and Medicaid Services released enrollment totals without accompanying data, the numbers were false. And HHS hasn't given an update since, despite requests from multiple media outlets. The Centers for Medicare and Medicaid Services never responded to The Daily Caller's request for an updated enrollment total or for the date when CMS does plan to update the public."
http://dailycaller.com/2014/11/24/admins-obamacare-transparency-pledges-undercut-by-silence-on-sign-ups/
Sebelius Swears 'We Were Very Forthright' About Obamacare
"Former Health and Human Services secretary Kathleen Sebelius, who infamously presided over HealthCare.gov's flop, swore Monday that her administration was "forthright with the American public" about Obamacare. "We were very forthright with the American public — I think members of Congress who wrote this legislation were very forthright," Sebelius said on CNN's "New Day." "It was both about — having affordable coverage was certainly a piece of it, but also people getting coverage they didn't have." Sebelius finally addressed MIT economist and Obamacare adviser Jonathan Gruber's comments about how the health law's authors hid the true meaning of several provisions from the American public. Gruber said it was possible due to the "stupidity of the American voter" and gloated that lying was worth it to get Obamacare passed. Sebelius, following current HHS secretary Sylvia Burwell's comments earlier this month, completely denied Gruber's charges. "I think that Professor Gruber's comments are just offensive and flat-out wrong — there couldn't have been more open discussions," Sebelius said. "There were dozens of hearings and mark-ups and analysis. There were five committees in Congress; this went on for months and months, so the notion that somehow this was a secret or that the tax frame was a secret is just really ludicrous."
http://dailycaller.com/2014/11/24/sebelius-swears-we-were-very-forthright-about-obamacare/
MARILYN TAVENNER TO TESTIFY BEFORE HOUSE COMMITTEE ABOUT OBAMACARE 'TRANSPARENCY FAILURES'
"Marilyn Tavenner, Administrator of the Centers for Medicare and Medicaid Services, will testify before the House Oversight and Government Reform Committee's hearing on December 9, her spokesperson confirms to Breitbart News. In a letter sent on Thursday, Chairman Darrell Issa (R-CA) called on both Tavenner and controversial MIT professor Jonathan Gruber, the "architect" of Obamacare, to testify about "repeated transparency failures and outright deceptions surrounding ObamaCare." Issa asked both invited witnesses to confirm their attendance by noon Monday. The House Oversight and Government Reform Committee has not confirmed to Breitbart News that it has been informed by Administrator Tavenner she will testify on December 9. Breitbart News has asked Professor Gruber if he will appear as a witness at the December 9 hearings, but he has not responded to our inquiry."
http://www.breitbart.com/Big-Government/2014/11/24/Tavenner-Agrees-to-Testify-Before-House-Committee-About-Obamacare-Transparency-Failures
Top Federal Health Official Again Visits Dallas
"Health and Human Services Secretary Sylvia Burwell made another trip to Texas on Monday to encourage residents to sign up for insurance under the Affordable Care Act, while those helping to get people signed up said they are seeing a steady number of inquiries. Burwell made stops in the San Antonio area and in Dallas. She was in Houston last week and has promised to make frequent visits to Texas, which has the nation's highest rate of residents without medical insurance, during the second enrollment period. "In one year alone in our nation, 10.3 million adults are no longer uninsured … and we want to build on that record," she said during her Dallas stop. Burwell is trumpeting the White House's signature health care law in a state full of Republicans who oppose it. Texas declined to set up its own insurance exchange as Gov. Rick Perry staunchly opposed the health care overhaul. Between October 1, 2013, and March 31, 2014, the first enrollment period, 733,757 individuals in Texas selected an insurance plan. The second enrollment period started on Nov. 15 and runs through Feb. 15. Mimi Garcia, Texas' state director for Enroll America, a nonprofit established to educate people about the ACA, said the group's outreach has included almost 60 enrollment events across the state since the second rollout started. "The interest has been strong," she said, adding that in addition to people looking to sign up for the first time, they are also seeing people who want to change the plan they previously signed up for."
http://dfw.cbslocal.com/2014/11/24/top-federal-health-official-again-visits-dallas/
Dem Wants Gag Order On Liberal Lawyer Representing GOP In Obamacare Lawsuit
"Self-avowed liberal law professor Jonathan Turley is representing the House GOP in its lawsuit against President Barack Obama's implementation of Obamacare and at least one House Democrat wants him punished for it.  Turley, a George Washington University law professor, is also a frequent media commentator on political issues. Despite describing himeslf as a political liberal, he's long been harshly critical of Obama's use of executive power and said he'd jumped at the chance to represent the House GOP in the lawsuit against unilateral changes to the Affordable Care Act in its implementation. Now that Turley's working for the GOP, Pennsylvania Democratic Rep. Robert Brady wants to ban him from speaking out any issue of executive authority — which Turley's based much of his career on — for years. "Given that Mr. Turley extensively participates in various media forums, including writing his own blog, would it not be better to prohibit Mr. Turley from making any media appearances in which he comments on the extent of the executive authority of the President in any context whatsoever during the pendency of this case?" Brady wrote Monday to Rep. Candice Miller, chairman of the House Administration Committee.  "Moreover, since the limitation appears to be in force only for the life of the contract, would it not better protect the interests of the House if Mr. Turley was prohibited from making statements, granting interviews or otherwise conferring with any member of the media or media organization for a period of years following the conclusion of this case?" As part of his contract with the House of Representatives, Turley agreed not to speak to the media about the case itself. But Brady wants to extend that to pretty much anything critical of Obama's use of executive power — especially convenient given the uproar concerning the White House's announcement of executive amnesty just last week."
http://dailycaller.com/2014/11/24/dem-wants-gag-order-on-liberal-lawyer-representing-gop-in-obamacare-lawsuit/
Obamacare traps await new CBO boss
"Controversy is coming to a boil over the next Congressional Budget Office director because he or she is going to have put a price on Obamacare. That makes it one of the most sensitive appointments of the new, GOP-dominated Congress, and the choice could have huge long-term repercussions. Some conservatives say current CBO Director Douglas Elmendorf has done a good job and should stay on when his current term expires in January. But others, including Grover Norquist, the powerful head of Americans for Tax Reform, want someone more amenable to conservative economic and budgetary assumptions. "All you have to do is look at the CBO's long-term budget outlook and you know where you're going to end up, and that's health care programs," former CBO director Douglas Holtz-Eakin told the Washington Examiner recently. "That means dealing with the Affordable Care Act and its future," plus Medicare and Medicaid, the federal health programs for the old and poor, said Holtz-Eakin, now president of the right-of-center American Action Forum think tank."
http://www.washingtonexaminer.com/obamacare-traps-await-new-cbo-boss/article/2556539?custom_click=rss
SEBELIUS PROMOTED 'FACTS' FROM OBAMACARE 'ARCHITECT' THAT SHE CLAIMS SHE NEVER 'PERSONALLY' WORKED WITH
"According to an article this morning on CNN.com, former Secretary of Health and Human Services Kathleen Sebelius said that "she never worked with Gruber 'personally' though he worked 'with a number of our agencies.'" Jonathan Gruber is the MIT professor who has been caught on videotape numerous times stating that the "stupidity of the American voter" was critical to Obamacare passage. The article continued that "Sebelius made her comments Monday after appearing on CNN, saying that the MIT economist was not an 'architect' of Obamacare, as some have suggested, but agreed that he could be considered one by osmosis given his role in drafting the Massachusetts health care law that she said served as a 'template' for Obamacare." However, an August 7, 2014 article by Breitbart uncovered that Sebelius issued a press release on December 3, 2009. The subtitle for the release was "Secretary Releases New Fact Sheet" which "highlighted the benefits of health insurance reform for businesses and released a new fact sheet regarding a recent analysis from the Congressional Budget Office." The report, which was issued during the Obamacare debate, included 16 footnotes highlighting sources for the report. Although, the release was represented to highlight a new analysis by the Congressional Budget Office it only listed the CBO once while listing Gruber three times. No other individual was listed."
http://www.breitbart.com/Big-Government/2014/11/24/Sebelius-promoted-facts-from-Obamacare-architect-that-she-claims-she-never-personally-worked-with
New deception questions: Obamacare adviser warned of premium increases as Obama vowed savings
Predicted massive health insurance cost increases for Wisconsin residents in 2010 report
"While President Obama campaigned on a promise that his universal health care plan would lower premiums, his controversial adviser and plan architect was privately warning the state of Wisconsin that Obamacare was poised to massively increase insurance costs for average residents, internal documents show. Jonathan Gruber, the MIT economist currently under fire for suggesting the Obama administration tried to deceive the public about the Affordable Care Act, was hired by former Democratic Wisconsin Gov. Jim Doyle in 2010 to conduct an analysis on how the federal health-care reform would impact the state. Mr. Gruber's study predicted about 90 percent of individuals without employer-sponsored or public insurance would see their premiums spike by an average of 41 percent. Once tax subsidies were factored in, about 60 percent of those in the individual market were projected to see their premiums go up 31 percent, according to his analysis."
http://www.washingtontimes.com/news/2014/nov/24/jonathan-gruber-warned-of-obamacare-premium-spike-/
Gruber loses yet another job
"North Carolina's state auditor on Thursday terminated a contract with Jonathan Gruber, the MIT economics professor and health-care expert whose comments on the Affordable Care Act have generated fury among conservatives. Earlier this week, Wood's office decided they had to fire Gruber because it couldn't "eliminate [the] appearance of an independence impairment," according to a timeline released by the Auditor's office. Wood met with Republican leaders of the General Assembly on Tuesday to inform them of the decision, then called Gruber on Wednesday. "Gruber's comment that it was all right to mislead people to get to a desired outcome that he favored led our auditors to determine he had at least the appearance of an independence impairment," Bill Holmes, a spokesman for the Auditor's office, told WRAL."
http://hotair.com/archives/2014/11/24/gruber-loses-yet-another-job/
America, You've Been Grubered!
"The most important effect of the revelations of the Administration's flunkies' history of cheesy lies about Obamacare is that liberals must now answer one threshold question before discussing the substance of any new socialist scheme: Why should we trust anything liberals say about anything? Grubergate is just one of the score of scandals, frauds, and failures that have destroyed any trust in this collection of creeps by anyone except the most leftist and the most stupid, two sets which, if graphed in a Venn diagram, would be represented by a single circle. IRS oppression. Executive amnesty. VA death lists. The Benghazi filmmaker frenzy. You'd think that statistically this Administration would have to act honestly and/or competently sometime. Instead, Obama's managed to create the political equivalent of a broken clock that's never right. The liberals are fuming, infuriated that Jonathan Gruber let the cat out of the bag. Then let out another. And another. In fact, he dumped out a whole bag of cats as new media detectives released fresh clips daily depicting his smarmy confessions that he thinks the people who fell for Obamacare are drooling idiots. No, don't look at us conservatives – we saw through this crypto-fascist scheme from Day One. Your boy Gruber is just telling it like it is – when liberals aren't liars, they're morons. Like the hip kids say, hate the game, not the single payer. What to do? With apologies to Elisabeth Kübler-Ross, the liberals in the media, which is to say "the media," ran through the first four of the five stages of grief in record time.
Stage One – Denial: "Gruber who? Never heard of the guy I said was key to the whole Obamacare idea. And I never heard of Obamacare either. Look, a squirrel!"
Stage Two – Anger: "This is an outrage, citing the statements of a guy we spent years touting as an expert on Obamacare who says it was all a giant scam! You are the worst human being since that inhuman monster who wore a whimsical shirt to a comet landing!"
Stage Three – Bargaining: "Well, uh, Mitt Romney hired him too so it's not so bad. Wait, what? You say that for conservatives, defending Mitt Romney over Romneycare is not a thing?"
Stage Four – Depression: "How can we ever hope to trick – I mean 'convince' – the American people to trust us enough about made-up crises to ever again transfer massive amounts of money and power to us liberals and the institutions we control?"
http://townhall.com/columnists/kurtschlichter/2014/11/24/america-youve-been-grubered-n1921636
We Need Healthcare Reform, But Obamacare Is Not It
"In the 2008, President Obama ran on a platform of change, including healthcare reform. Many medical professionals held out hope that we could finally have the opportunity – after almost 100 years – to examine all facets of healthcare in America. This examination would include not only how we pay for care, but also how we prepare health care professionals, pay for their education and validate and re-validate their practice in the 21st Century. Would the president commission a new "Flexner Report" to carefully study and assess America's unique healthcare system, recommending the most effective ways to prepare healthcare professionals, and to care for patients in this new era of technology and information while addressing payment and cost? No. Instead, Congress passed a 2010 insurance scheme known as the Patient Protection and Affordable Care Act (PPACA/ACA/Obamacare) under unusual circumstances. Its idea – that simply giving people a card that says they are insured would guarantee access – signified a significant misunderstanding of America's healthcare workforce problems. It's analogous to buying a ticket for a train that never leaves the station. In addition, showing a total lack of understanding of methods to measure the true quality of care being delivered, the PPACA framers set in place mandates and some vanilla quality "measures" that remain untested as to their usefulness. There was minimal, if any, contribution from actively practicing physicians. Today, we have what Washington likes to call "healthcare reform." It is not reform. It is an insurance scheme, voted into being by a partisan divide, which healthcare providers are forced to live with. As a result of the PPACA, Medicaid rolls are rising, and many providers and hospitals are struggling to remain solvent. In a recent survey by the Physicians Foundation, 46 percent of MDs say the PPACA is a failure and in a Gallup poll just released, 56 percent of Americans disapprove of the law. Many rural hospitals are on the verge of disappearing as a result of this "reform." Mandates such as the Electronic Health Record ("EHR"), proposed in the name of patient safety, have cost hundreds of billions of unreported healthcare dollars – and hours. Worse, EHR requirements force doctors and nurses to stare at screens instead of patients thus decreasing efficiency and satisfaction. The PPACA is simply not working to improve care as it now stands. It is a loose, wet Band-Aid on a system that needs major, life-saving surgery. Despite presidential promises, many insurance policies cost more; patients have lost their doctors because of narrow insurance networks, and the validity of the federal health exchanges to sell insurance is before the U.S. Supreme Court because the law stated only state exchanges get subsidies and more than half the states did not set up a state exchange. And after the recent revelations by the Administration's highly paid consultant, Professor Jonathan Gruber, about the deception employed to hide the true cost of PPACA, trust in PPACA is getting worse each day."
http://dailycaller.com/2014/11/24/we-need-healthcare-reform-but-obamacare-is-not-it/
Veterans Affairs Secretary Fires Head of Phoenix System Sharon Helman
http://blogs.rollcall.com/white-house/new-secretary-robert-mcdonald-sharon-helman-phoenix-va/?dcz=
Health Care Delays Lead to Ouster of Veterans Hospital Director in Phoenix
http://www.nytimes.com/2014/11/25/us/health-care-delays-lead-to-veterans-affairs-ouster-of-hospital-director-in-phoenix.html?partner=rss&emc=rss
IMMIGRATION:
Report: Immigration Amnesty Will Cost American Taxpayers $2 TRILLION
"The president's immigration amnesty will cost $2 trillion – about $40 billion a year – over the next 50 years, the Heritage Foundation projects.  The total equates to a $22,000 tax on every American who has a four-year college degree, 30 cents extra for every gallon of gas, or $10 a month tacked onto every cell phone bill… Stuart Varney sat down with Bill Hemmer this morning to explain the new statistics, saying the figures are based on 4 million undocumented immigrants eventually getting green cards.  "You cannot have an open border immigration policy if you've got a welfare state. If you invite people across the border and give them all the goodies as soon as they arrive, you're encouraging more people to arrive and it becomes extremely expensive. And that cuts down on the approval for immigration," said Varney.  Watch the discussion above.
http://insider.foxnews.com/2014/11/24/heritage-foundation-obamas-immigration-amnesty-will-cost-american-taxpayers-2-trillion
ROBERT RECTOR: AMNESTIED ILLEGAL IMMIGRANTS TO COST TAXPAYERS $2 TRILLION OVER THEIR LIFETIME
"The undocumented immigrants granted amnesty by President Barack Obama's executive orders will likely cost taxpayers $2 trillion, according to Heritage Foundation poverty  expert Robert Rector.  "The net cost — which is total benefits minus total benefits paid in — of the amnesty recipients I estimate will be around $2 trillion over the course of their lifetime," Rector explained in an interview with Breitbart News Monday. He added that the calculation is based on the assumption that 4 million undocumented immigrants will participate and they will live, on average, 50 years.  According to Rector — who has published extensively on welfare, poverty, and immigration — the cost has two components: The first is the potential to access Social Security and Medicare, given amnestied undocumented immigrants' ability to obtain work permits and Social Security Numbers. "What [Obama] is doing is he is putting these 4 million people — who on average have a 10th grade education — into the Social Security and Medicare programs," Rector said. He used much of the same methodology he incorporated in his May 2013 study on the cost of amnesty to reach his conclusions.  With the expected earnings for an individual with that level of education, he explained that the amnestied immigrants will take vastly more out than they will contribute to those programs.  "Given their expected earnings, from someone that has a 10th grade education, they will draw about three dollars worth of benefits out of those programs over their lifetimes for every dollar they put into them. But the overall cost in outlays will be around a trillion dollars for those programs alone," Rector explained. The second component of Rector's analysis looked at means-tested welfare programs.  While undocumented immigrants are not eligible for welfare dollars, Rector says he expects that within about a dozen years either through legislation or executive action the amnestied immigrants will be able to access welfare programs.  As a stop-gap — should there be no legislation or executive action granting the amnestied illegal immigrants welfare access — Rector noted that once the citizen children of amnestied immigrants hit age 21 they could be able to petition to have their parents obtain green cards without leaving the country. "After 5 years with a green card status they are eligible for all the welfare programs," he added.
Once the amnestied undocumented immigrants are able to access welfare, he argued, that will be another trillion dollars in means-tested welfare over the course of their lifetime — on top of the trillion dollars in Social Security and Medicare.  "Even if they are waiting 10 or 12 years to get access to these programs, that is still a trillion dollar cost once they begin to get into them," Rector said.  The Heritage expert explained that on average in the U.S., households headed by an individual without a high school diploma take in about $50,000 in federal, state, and local government benefits. "The bottom line to understand this is you are taking 4 million people with a 10th grade education and giving them access to the largest entitlement and welfare system in the globe," he said. Rector added that his findings are expected to be published at the Heritage Foundation in the coming days."
http://www.breitbart.com/Big-Government/2014/11/24/Robert-Rector-Amnestied-Illegal-Immigrants-to-Cost-Taxpayers-2-Trillion-Over-Their-Lifetime
Video: How Will Obama's Immigration Plan Affect the Economy?
http://blogs.wsj.com/washwire/2014/11/24/video-how-will-obamas-immigration-plan-affect-the-economy/?mod=WSJ_Politics_Blog
REPORT: EXECUTIVE AMNESTY MAY INCREASE FRAUD, WAIT TIMES FOR LEGAL IMMIGRANTS
"According to a Politico report, the United States Citizenship and Immigration Services (USCIS) "may have to double its capacity for applications very quickly," which critics have said increases the "potential for fraud," while wait time for legal immigrants trying to follow the law "could dramatically increase." Under Obama's first executive amnesty for certain DREAMers, wait times for legal immigrants who were playing by the rules increased threefold, and those wait times may drastically increase once USCIS starts processing millions of executive amnesty applications. On Sunday, Sen. Ted Cruz (R-TX), who, along with Sen. Jeff Sessions (R-AL), has called on Congress to prohibit Obama from implementing his executive amnesty, said Obama is essentially ordering the "counterfeiting immigration papers" while hurting legal immigrants who are following the rule of law. As Breitbart News has noted, USCIS agents have been "pressured to rubber stamp applications instead of conducting diligent case review and investigation." And Kenneth Palinkas, the head of the union that represents USCIS agents, has said that "USCIS has been turned into an 'approval machine.'" "The culture at USCIS encourages all applications to be approved, discouraging proper investigation into red flags and discouraging the denial of any applications," Palinkas said.  USCIS agents may get pressured even more as pro-amnesty activists, many of whom believe Obama's executive amnesty did not go far enough, will demand tangible results as soon as possible.  A former federal immigration official who was involved with planning the 2012 Deferred Action for Childhood Arrivals (DACA) program expressed concerns to Politico that doubling the number of petitions that the agency processes will not only strain the agency but tempt agents to "cut corners" because "there will be a lot of pressure on the administration to ensure that people start seeing visible, tangible results of this announcement quickly–so that it feels real."  The White House is reportedly more concerned that illegal immigrants do not experience the same difficulties that Americans trying to buy new healthcare plans experienced during the Obamacare rollout than about the potential for massive fraud. White House officials are reportedly concerned about the "logistical and practical execution problems that made the roll-out of Healthcare.gov such a debacle." They have reportedly had meetings with officials from the Office of Management and Budget and the Department of Homeland Security "since February or March of this year to make sure USCIS has a workable plan to handle the onslaught of forms, supporting documents and queries the new immigration actions are likely to produce," according to the report."
http://www.breitbart.com/Big-Government/2014/11/24/Report-Exec-Amnesty-May-Increase-Fraud-Wait-Times-for-Legal-Immigrants
THE ICE GUIDE TO AVOIDING DEPORTATION IN FIVE EASY STEPS
"Another version is the one agents of U.S. Customs and Immigration Enforcement (ICE) experience in trying to enforce U.S. immigration laws – specifically a five point checklist they were provided Friday evening and obtained by Breitbart News. The bureaucratic document uses the Orwellian title "Parental Accountability Checklist." The line below that explains it is a "Checklist for NOT Arresting/Removing Individuals Under Deferred Action Expansion."
First, agents must ask detained aliens: did you have a U.S. citizen or lawful permanent resident child on Nov. 20, 2014? Have you resided in the U.S. since Jan. 1, 2010? Were you physically present in the U.S. on Nov. 20, 2014? And were you "without lawful immigration status" on Nov. 20, 2014? If the alien answers "yes" to these questions, and they have not been convicted of serious crimes, "the individual should be released from custody or not removed, and referred to USCIS to seek deferred action," the document instructs. As one might imagine, apprehended aliens theoretically facing deportation may not always provide truthful answers to these questions. So ICE has established the robust policy of taking people completely at their word and letting someone else check it out later, should the alien ever later apply for official amnesty from the Obama administration. "It's not our job to make any kind of initial investigation or ask for anything…just take them at their word and release so they can apply in Jan and let CIS figure it out," an angry ICE agent explained. Aliens referred to USCIS to apply for "parental accountability" are obviously likely to follow-up with the agency, providing phone bills, birth certificates and other documents for USCIS to investigate. After all – when tens of thousands of unaccompanied children streamed across the border this summer, a whopping 6 percent of them later showed up in court, abiding by their notice to appear. And federal agencies like USCIS are known for their ability to competently handle a sudden surge of more than double their normal capacity, as contemplated by the executive order and the agency's early order for materials to print millions of additional id cards for its recipients.
Right? The checklist also explains the DHS "enforcement priority" system that has been discussed in recent days that kicks in once aliens have bypassed the initial questions.
"Priority 1" includes "suspected of terrorism or espionage, or who otherwise pose a danger to national security," people apprehended while in the act of crossing the border, "aliens with a conviction for active participation in a criminal street gang" (so long as they are older than 15), and those convicted of a felony crime – "other than a state or local offense for which an essential element was the alien's immigration status." To fall under "Priority 2," an alien must have been convicted of at least three misdemeanors, on three separate occasions (other than traffic incidents and immigration-related offenses), or have been convicted of a "serious misdemeanor." The latter term has the following definition, according to the document.
*"Significant misdemeanor" means: an offense of domestic violence; sexual abuse or exploitation; burglary; unlawful possession or use of a firearm; drug distribution or trafficking; or driving under the influence; or an offense for which the individual was sentenced to time in custody (not including suspended sentences) of 90 days or more. Domestic violence-related crimes should be carefully assessed to determine whether, as a mitigating factor, the individual was also the victim of domestic violence. Feel free to consult your local OPLA office if you have questions about whether the subject's criminal history meets this definition or whether the individual is otherwise a DHS enforcement priority."
http://www.breitbart.com/Big-Government/2014/11/24/The-ICE-Guide-To-Avoiding-Deportation-In-Five-Easy-Steps
AZ SHERIFF: DHS MEMO 'BASICALLY INSTRUCTING' AGENTS NOT TO ENFORCE IMMIGRATION LAW
"Pinal County, AZ Sheriff Paul Babeu (R) reported that a November 20th memo from the Department of Homeland Security was "basically instructing all federal agents and officers that they will not enforce immigration law," and that "the release from prison has already started," based on a call he received from ICE officials that they were releasing illegal immigrants convicted of crimes in his county on Monday's "Laura Ingraham Show."
Babeu, who released the memo on Monday, characterized it as "basically instructing all federal agents and officers that they will not enforce immigration law. And it goes into great detail talking about prosecutorial discretion and saying only if, that the priority is if they committed murder, rape any of these serious violent felonies, that's the priority and it essentially gives a pass to the 20 million illegals who are here." And was a declaration to federal officials that "you're not going to be arresting anybody anymore." He also reported that it was "correct" that offenders like drunk drivers, sex offenders and drug and gun offenders were not top priorities and could stay in the US [such offenses are considered priority 2 offenses and should not be removed if they qualify for relief under US law, or are judged by officials to not be a threat to "national security, border security, or public safety"] "and they have been, they've released right in my county, Pinal County, Arizona released close to 500 criminals that were on their way to deportation this past year. Two of them were charged with murder, multiple convictions for child molestation, aggravated assault, armed robbery." Babeu also reported that "the release from prison has already started, this weekend, I got a call from ICE officials here and it's happening around the country…come to find out, they started releasing, they released up to 50 right here in my county…all across the country they're releasing them from prison," adding that these offenders were the "worst of the worst."
http://www.breitbart.com/Breitbart-TV/2014/11/24/AZ-Sheriff-DHS-Memo-Basically-Instructing-Agents-Not-to-Enforce-Immigration-Law
Flow chart: Who qualifies for Obama's immigration offer?
http://www.washingtonpost.com/blogs/wonkblog/wp/2014/11/22/flow-chart-who-qualifies-for-obamas-immigration-offer/
Cartoon: Obama, the Constitution and Immigration
http://dailysignal.com/2014/11/21/cartoon-obama-constitution-immigration/?utm_source=facebook&utm_medium=social
Obama Shoves 'Schoolhouse Rock' Immigration Bill Down Capitol Steps in SNL Skit
"The comedy show made no bones about its opinion of the order's legality, or how they think the voters feel about it. "Look at the midterm election, people clearly don't want this," the Bill sings — right before another push from President Obama. When the child in the skit asks the Executive Order if he'll have to go through Congress at some point, he's met with laughter. "Aw, that's adorable," the Executive Order smirks. "You still think that's how government works."
http://www.nationalreview.com/corner/393356/obama-shoves-schoolhouse-rock-immigration-bill-down-capitol-steps-snl-skit-brendan
SNL's Skit on Obama's Amnesty Executive Order Was So Effective, the Washington Post Fact-Checked It!
RUSH: "The Saturday Night Live opening skit Saturday night was perhaps the best explanation of Obama's executive action on amnesty and how it's wrong and how it's bad that you could possibly hope for.  It was so good — get this, it was so good, a comedy show, Saturday Night Live, opening skit, destroying Obama on immigration — it was so good the Washington Post did a fact-check on it.  A fact-check on a comedy skit, ladies and gentlemen."
http://www.rushlimbaugh.com/daily/2014/11/24/snl_s_skit_on_obama_s_amnesty_executive_order_was_so_effective_the_washington_post_fact_checked_it?utm_source=feedburner&utm_medium=feed&utm_campaign=Feed%3A+RushLimbaugh-Transcripts+%28The+Rush+Limbaugh+Show+-+Transcripts%29
SNL skit suggests Obama's immigration executive action is unconstitutional
http://www.washingtonpost.com/blogs/wonkblog/wp/2014/11/23/snl-skit-suggests-obamas-immigration-executive-action-is-unconstitutional/?Post+generic=%3Ftid%3Dsm_twitter_washingtonpost
Washington Post editor defends 'fact check' on Saturday Night Live Obama skit
http://www.washingtonexaminer.com/washington-post-editor-defends-fact-check-on-saturday-night-live-obama-skit/article/2556601?custom_click=rss
PITBULL TO MINORITIES AT AMERICAN MUSIC AWARDS: 'WE CAN ALL STAY'
"Rapper Pitbull hosted the American Music Awards for the second year in a row Sunday night, this time referencing his Cuban heritage in the name of ratings, and joking about President Obama's executive action on immigration reform…. Pitbull, who was notably absent his signature sunglasses, didn't wait long before inserting a few jokes about his Cuban heritage into the monologue. "ABC found out last year that when I spoke just three Spanish words, ratings went up 142 percent, so get ready for three hours of just subtitles!" the rapper joked. "You guys already know I'm Cuban, but you know America, not all Latinos are Mexican — maybe we are," After a pause from the crowd, he continued: "Black, white, pink, purple, orange, Asian, Latinos — and guess what? President Obama said, we can all stay!"
http://www.breitbart.com/Big-Hollywood/2014/11/24/American-Music-Awards-Pitbull-To-Minorities-We-Can-All-Stay
Obama: My massive unconstitutional power grab on immigration must not be used by a GOP president to lower taxes
http://hotair.com/archives/2014/11/24/obama-my-massive-unconstitutional-power-grab-on-immigration-must-not-be-exploited-by-a-gop-president-to-lower-taxes/
Obama's Executive Action Isn't Outrageous. It's How Immigration Reform Gets Done.
Since 1965, almost every legislative change on immigration has been preceded by a decision from the White House to allow some undocumented foreigners to stay here legally.
"The playbook is pretty simple: Parole some undocumented people. Wait for the furor to die down. Sign a law a few years later to legalize them permanently. It is how presidents for the past 40 years, Republicans and Democrats, have handled the thorny problem of immigration. This is the path that President Obama has chosen in exercising executive authority to legalize some 4 million unauthorized immigrants currently in the United States." "It's big money. It's a federalism issue. It's bottom-up," said Rick Swartz, an immigration lawyer who negotiated legalization for undocumented Haitians in the early 1980s and was involved in crafting the 1986 immigration law. "We won eventually." Obama's action will put the congressional and administrative policy players in place to create a bigger immigration change, if they choose to accept the mission. Swartz is now lobbying Republicans in Congress to put together their own immigration solution. If he succeeds (a big if), it's hard to imagine that a serious GOP draft bill would leave out the people that Obama is now legalizing. Advocates who have been in regular contact with White House officials on immigration say the president waited longer than they would have preferred to act on his own because he was hoping that congressional Republicans would follow through on private assurances that they would pass something. They didn't, and now Obama is forcing their hand. "This is not ideal. This is not the way we wanted it happen," said Sojourners President Jim Wallis, who is part of a broad religious coalition that has lobbied both Congress and the president to change immigration law. "At least he's acting. He's causing things to happen. So the Republicans will now have to respond." There is a rich history behind this strategy. Swartz says the myriad small steps taken by presidents over the last 15 years—everything from individual deportation deferrals to repeated extensions of "temporary protected status" for Central American hurricane refugees or civil-war victims—are "the mirror image" of what happened more than 30 years ago."
http://www.nationaljournal.com/domesticpolicy/obama-s-executive-action-isn-t-outrageous-it-s-how-immigration-reform-gets-done-20141120
CATHOLIC BISHOPS 'WELCOME' OBAMA EXECUTIVE AMNESTY
"In a statement on Thursday, the United States Conference of Catholic Bishops (USCCB) said it "welcomes" President Barack Obama's executive amnesty action. Bishop Eusebio Elizondo, auxiliary bishop of Seattle and chairman of the bishops' Committee on Migration, said his committee "welcomed the news today that the Obama administration will defer deportations for many undocumented immigrants and their families." "We have a long history of welcoming and aiding the poor, the outcast, the immigrant, and the disadvantaged," Elizondo said in the statement. "Each day, the Catholic Church in the United States, in her social service agencies, hospitals, schools, and parishes, witnesses the human consequences of the separation of families, when parents are deported from their children or spouses from each other."
"We've been on record asking the Administration to do everything within its legitimate authority to bring relief and justice to our immigrant brothers and sisters," Elizondo continued. "As pastors, we welcome any efforts within these limits that protect individuals and protect and reunite families and vulnerable children." Similarly, Archbishop Joseph E. Kurtz, archbishop of Louisville, Kentucky and president of the USCCB, said regarding Obama's executive amnesty, "There is an urgent pastoral need for a more humane view of immigrants and a legal process that respects each person's dignity, protects human rights, and upholds the rule of law."
http://www.breitbart.com/Big-Government/2014/11/24/Catholic-Bishops-Welcome-Obama-Executive-Amnesty
Dreamers pushed the boundaries on immigration reform – and now seem to control the narrative
"They were criticized for being too provocative and too critical in demanding immigration reform. When some of them arranged for youths who had been deported to try to come back across the Mexican border, setting up a showdown with the Obama administration over whether they would be allowed to return to the U.S., even the most enthusiastic immigration activists balked at their strategy. And when these group of young activists, undocumented youths who had grown up in the United States and are known as Dreamers, locked horns with even some Democrats who were leading the push for immigration reform – particularly President Barack Obama himself – immigration activists grew frustrated, claiming it was wrong to direct criticism at the president, someone who sympathized with their cause. The so-called Dreamers, however, did not back down – in fact, they pushed back harder when immigration reform failed to materialize. And so when Obama delivered his prime-time speech last Thursday, announcing that he was issuing an executive order that would suspend deportation for up to 5 million undocumented immigrants, the Dreamers felt vindicated. It was their single biggest victory so far – the largest change in immigration in many years. And with that, they recaptured the driver's seat in the fight for comprehensive immigration reform. "We got a lot of backlash for going after Obama," said Erika Andiola, one of the most prominent Dreamers pushing for immigration reform, to Fox News Latino. "But he is the president of the United States, he said he supported immigrants, but Dreamers were saying he was getting them and their families deported." "At the end of the day, it was that pressure that created a moral crisis" and played a part in pushing the president to issue the executive order…. "When I heard the announcement, I was watching TV, and many people were saying 'Thank God Obama finally did this, he finally realized it needed to be done,'" said Lucy Allain, a leader in the Dreamer movement who gained national attention when she confronted then-presidential candidate Mitt Romney at a campaign event in New York City about his hard-line stance on immigration. "It wasn't that he finally realized it on his own. The [Dreamer] community doesn't get appreciated. The whole executive action would not have been possible if there had not been a big push [by activists] for him to do it," she said. "…This is historic, and it's the result of our lobbying, going to Congress, holding vigils, civil disobedience. We took risks to make sure our stories were heard, we tried to put them in our shoes." The Dreamers are named after a congressional measure – the Dream Act – that calls for providing undocumented immigrants who were brought to the United States as children a path to legal status. It has been introduced several times, but has failed to pass. To be sure, many advocates of all ages have worked diligently to push for an overhaul of immigration laws that would give opportunities to many of the estimated 11 million undocumented immigrants in the United States to legalize their status. "Let's be clear," wrote immigration attorney Marty Rosenbluth wrote on a Facebook page for human rights activists, "We shouldn't just be thanking Obama. We should be thanking the tens of thousands of immigrants and others who picketed, protested, laid down in the streets, wrote letters, and drove time and time again to D.C. and to other cities to get their voices heard." "Yup, he finally did it," Rosenbluth said. "But this is a victory for mass organizing, not for politics as usual."
http://latino.foxnews.com/latino/politics/2014/11/24/dreamers-pushed-boundaries-on-immigration-reform-and-now-seem-to-control/
Democrats Praise Obama for Immigration Action, but Wanted More
"While Republicans in Congress aren't holding back on their criticism of President Barack Obama's executive action on immigration, some Democrats are trying to navigate a more difficult position: Supporting the president's action while also arguing he could have gone further. Some of the strongest congressional proponents of an immigration overhaul — Rep. Luis V. Gutierrez, D-Ill., Rep. Zoe Lofgren, D-Calif., and Sen. Robert J. Menendez, D-N.J. — held a conference call Monday to discuss the president's action. And while all three were effusive in their praise, it was also clear they believe Obama could have put forward a more ambitious executive order. "We made the argument that he could go further," Gutierrez said on the conference call. "We lost that argument." Lofgren specifically mentioned that, "moving forward," she hoped the president would act to protect migrant farm workers, while Gutierrez mentioned a number of different cases where people called his office to determine if if they were covered — only to find out they were not. "The president was cautious," Gutierrez said. "The president was careful. I am thankful to him for the discretion." Gutierrez repeatedly praised the president for his action, and even if he thought Obama should have done more, he wanted to present a unified Democratic front. "I think he made the right decision, and I'm going to stand by him. I'm not going to second-guess the president," Gutierrez said, even as he did just that. Instead of arguing for expanded action, Gutierrez said his focus would be on signing up as many of the roughly 5 million people who do qualify for deferred deportation as possible. Gutierrez's defense seemed to be that Obama "erred" on the side making sure his action would hold up in court. But all the participants in the phone call stressed that the president's action had not removed the need for Congress to act on immigration. "Understand that there's more to do," Lofgren said."
http://blogs.rollcall.com/218/democrats-praise-obama-for-immigration-action-but-wanted-more/?dcz=
POLL: 73% OF LATINOS WANT MORE EXEC AMNESTY
"A strong majority of Hispanics want President Barack Obama to use more executive actions to give amnesty to all of the country's illegal immigrants if Congress does not pass an amnesty bill.
When asked if Obama should give executive amnesty and work permits to illegal immigrants "who do not have children and are working in the agriculture, restaurant or hotel service" if Congress does not enact an amnesty bill, 73% of Latinos said Obama should "use additional executive orders" to protect all illegal immigrants. Support for additional executive actions received slightly less support when the question was worded differently. When the Latino Decisions poll asked Hispanic respondents, after Obama announced his executive amnesty, if Obama should give another executive amnesty to five to six million illegal immigrants who would not be protected and eligible for deportation if Congress does not pass an amnesty bill, 66% of Hispanics said Obama should issue additional executive orders, while 24% of Latinos said he should not. The poll also found that 64% of Latinos know a friend or a family member who is an illegal immigrant, while 34% do not. But only 28% of Latinos said they knew "of any person or family who has faced detention or deportation for immigration reasons," while 72% said they did not know anybody who is facing deportation.  Obama, after unilaterally giving temporary amnesty to certain DREAMers in 2012 with this Deferred Action for Childhood Arrivals (DACA) program, unilaterally granted temporary amnesty and work permits to nearly five million illegal immigrants last week. The survey was conducted November 20 – 22, and its margin of error is +/- 4.9%."
http://www.breitbart.com/Big-Government/2014/11/24/Poll-73-of-Latinos-Want-More-Exec-Amnesty
OBAMA'S EXECUTIVE ACTION GETS RECORD 89% SUPPORT FROM LATINOS
"A record percentage of Latinos support President Barack Obama's executive amnesty.
A new Latino Decisions nationwide poll of registered Hispanic voters found that 89 percent (68 percent strongly supported and 21 percent somewhat supported) of Latino voters approved of Obama's executive amnesty for nearly five million illegal immigrants, while 10 percent opposed it.  Matt Barretto of Latino Decisions said that support for Obama's executive amnesty among Latinos is the "highest support we have seen for any policy or candidate" and the "most unified we have ever measured our community in any of the polling we have done."
The survey was conducted November 20 – 22 and its margin of error is  +/- 4.9 percent."
http://www.breitbart.com/Big-Government/2014/11/24/Obama-Exec-Action-Gets-Record-Support-from-Latinos
DREAMERS SOLICIT DONATIONS AFTER EXECUTIVE AMNESTY: 'VICTORY IS INCOMPLETE!'
http://www.breitbart.com/Big-Government/2014/11/24/DREAMers-Solicit-Donations-to-Push-for-More-Exec-Amnesty-Victory-is-Incomplete
LIBERAL GROUP SEES EXECUTIVE ACTIONS AS WAY FORWARD, OFFERS A WISH LIST OF ACTIONS
"Now that President Barack Obama has shown he does not need to work with Congress to achieve the changes he wants, a liberal organization is calling on Obama to go further.
Monday, the Campaign for America's Future — a self-described "strategy center for the progressive movement" — co-director Robert Borosage offered up a left-wing wish list of items on which he says Obama should take action with his "pen and his phone." "[T]hreats of more obstruction are pretty empty from a Republican leadership that has waged a relentless scorched earth opposition to all things Obama from the start of his administration," Borosage wrote Monday. "Instead of suing for peace, the president would be wise to keep on steppin'. President Obama has already shown the way not only on immigration but with the historic agreement on climate with the Chinese (scorned as a "war on coal" by Senate Republican leader Mitch McConnell) and his firm support for net neutrality," he continued.  The Campaign for Future co-director's list of "critical areas where action is long overdue" that Obama should move on unilaterally include: Allowing non-violent felons to vote once they are out of jail, giving federal procurement preferences to business that employ unions, implement a "green jobs" program in coal country, "normalize relations with Cuba," and arrest a banker to send Wall Street a message.  "These represent only some of the actions the president should take. No doubt, they will elicit more outrage, wringing of hands, waving of fists from the Congress and the wingnuts," Borosage wrote. "But as the president has already discovered with the China agreement and immigration orders, action frames the debate – and on these and many other issues, the majority of Americans agree with the president – and the base of his voters will be roused by his courage."
http://www.breitbart.com/Big-Government/2014/11/24/Liberal-Group-Sees-Executive-Actions-As-Way-Forward-Offers-A-Wish-List-Of-Actions
Does Obama's Order Set a Precedent for GOP Presidents?
"To make it a bit clearer: Litigants often fight about the creation of precedent, and it is somewhat unseemly to argue one way in one court while simultaneously arguing a different way in a different court. But once you've lost the argument, you've lost the argument. The precedent is there, and it applies to all parties equally.  President Obama is likely to win this argument on legal grounds.  Once he does, there will be nothing to stop a future president from using the precedent for his benefit. There's simply no unringing this bell, and we're all likely to regret its having been rung in the near future."
http://www.realclearpolitics.com/articles/2014/11/24/did_obama_set_a_precedent_for_gop_presidents_124741.html
Cruz: If Obama Can Impose His Own Laws, So Can the Next President
http://cnsnews.com/video/cnsnews/cruz-if-obama-can-impose-his-own-laws-so-can-next-president
JARRETT: BOEHNER ASKED OBAMA FOR HELP AVOIDING CONSERVATIVES' IRE
"House Speaker John Boehner (R-OH) requested that President Barack Obama avoid making a "very public push" on immigration during the midterm primaries, according to White House Senior Adviser Valerie Jarrett. Speaking to the Chicago Sun-Times' Washington Bureau Chief, Lynn Sweet, Jarrett claimed that the Speaker asked Obama to wait until after the primaries to publicly move with the immigration issue.  As Sweet notes, the immigration issue during the primaries could have served to make fending off conservative challenges — a la the defeat of Majority Leader Eric Cantor (R-VA) at the hands of David Brat, who made immigration an issue in his campaign — more difficult. "Initially (Boehner) encouraged the president to hold off on a very public push until after the primary season of the midterms, and the president did that," Sweet quoted Jarrett. "And after the primary season, the president said, he called again on the House to pass legislation, and the Speaker didn't call it up, and the president said he wanted it done by the end of the summer, and the Speaker did not call it up, and then the president decided to wait until the end of the year, and after the election the Speaker made it clear he would not be calling it up," Jarrett continued.  Jarrett reiterated her contention when asked for more detail about Boehner's request to avoid a "public push". "He said 'Look, let's not make this a part of the mid-term primary campaign, let's just try to, 'Give me a little time and space to get this done,' I think was the broader message the Speaker gave to the president. And so the president did hold off," Jarrett said. To be sure Jarrett — one of Obama's closest advisors — is no unbiased narrator in this story.  Obama recently announced his long anticipated, controversial executive amnesty and has used the Speaker and House Republicans as the proverbial villains who forced him to act unilaterally on immigration, given their failure to pass the bill he wanted. Many have speculated that Obama's timing has also been intended to spur further division in GOP. Jarrett's claim would, however, fit the narrative of the more conservative wing of the party which sees Boehner through a skeptical lens, especially on the issue of immigration.  Michael Steel, a spokesman for Boehner, said House passage of the Senate Gang of Eight bill wasn't on the table.  "The Speaker told the President that his unilateral actions to alter his healthcare law undermined the American people's faith that he would implement any law as written.  He also made it clear that any action on immigration would be done in a step-by-step, common-sense manner – nothing like the Senate 'Gang's' legislation," Steel said."
http://www.breitbart.com/Big-Government/2014/11/24/Jarrett-Boehner-Requested-Obama-Not-Make-a-Very-Public-Push-on-Immigration-During-Primaries
'Shame on us' for not passing immigration reform, Graham says
"Sen. Lindsey Graham (R-S.C.) on Sunday said Republicans are partially responsible for not passing comprehensive immigration reform. "Shame on us as Republicans for having a body that cannot generate a solution to an issue that's national security, that's cultural, that's economic," Graham said on CNN's "State of the Union." The Senate has passed an immigration bill three times, Graham said, adding that he "loves" his GOP colleagues in the House. "I'm close to the people in the House, but I'm disappointed in my party. Are we still the party of 'self-deportation'?" he asked. President Obama in a separate interview Sunday blamed Speaker John Boehner (R-Ohio) for not taking up legislation the Senate passed in 2013 on immigration and urged Congress to pass a bill on the issue. "Is it the position of the Republican Party that the 11 million must be driven out?  I have never been in that camp as being practical.  I am in the camp of securing our borders first, fixing a broken legal immigration, have an E-Verify program so you can't cheat," Graham added. Obama has made a "political decision" to issue his own executive actions on immigration, said Graham, who called the new orders unconstitutional. "He made a political decision to try to divide the Republican Party," he said, "and take the office of the presidency to a level no one else has gone."
http://thehill.com/blogs/blog-briefing-room/news/225130-shame-on-us-for-not-passing-immigration-reform-gop-lawmaker
GROVER NORQUIST KEEPS STANDING WITH MICHAEL BLOOMBERG'S AMNESTY LOBBY GROUP
"Sen. Rand Paul (R-KY) successfully forced former New York City mayor Michael Bloomberg's amnesty lobby, the "Partnership for a New American Economy," to remove references to and photos of him from its website. But Americans for Tax Reform (ATR) president Grover Norquist continues to stand with the organization on immigration. "Along with several other conservative leaders Grover wrote an op-ed for the Washington Times which published on Tuesday Nov. 18 — you can access it here," ATR spokesman John Kartch wrote in an email to Breitbart News on Monday morning, providing a link to his Washington Times op-ed calling for comprehensive immigration reform. Norquist wrote: It is time to reform our immigration laws step by step or in one comprehensive package. Mr. Obama and Democrats in Congress have a problem. They spent 2009 and 2010 with supermajorities in the House and Senate and did nothing to reform immigration. The union bosses stopped them as they did in 2007 when Robert Novak reported that Sen. Obama was their messenger, telling the Senate that President Bush's immigration reform was dead."
http://www.breitbart.com/Big-Government/2014/11/24/Grover-Norquist-Keeps-Standing-With-Michael-Bloomberg-s-Amnesty-Lobby-Group
GOP, Democrats spar over legality of executive orders, as lawsuits begin
"Democrats and Republicans sparred Sunday over whether President Obama violated the Constitution by using his executive power to change U.S. immigration law, with Texas GOP Sen. Ted Cruz calling the president's actions "stunning and sad." Obama on Thursday announced that he would suspend deportation for roughly 5 million illegal immigrants, garnering support from much of his base and outrage from critics — including two elected officials who are mounting separate legal challenges to the president's executive actions. Cruz  told "Fox News Sunday" that Obama refuses to accept that only Congress has the authority to establish federal immigration laws and that members should block the president's nominees and some funding until he rescinds his executive actions. "This is a stunning and sad display by the president," Cruz said. "We need to impose real consequence." He was joined on the show by Greg Abbott, the governor-elect of Texas, which borders Mexico and deals with many illegal immigration issues… California Democratic Rep. Xavier Becerra on Sunday defended Obama's executive orders, saying they are no different than what Presidents Reagan and Bush Sr. did. "He cannot change a law," Becerra told Fox. "He can only secure them. The Supreme Court as recently as two years ago said the president has broad discretion to execute the laws." New Jersey Democratic Sen. Robert Menendez told NBC's "Meet the Press" that he was "absolutely" sure the executive actions will pass constitutional muster. "As a result of the president's actions more felons will be deported, more border patrol would be at the southern border, more people will pay taxes and more families will be able to stay together," he added. "I think those are the goals that are worthy of being achieved. Cruz also suggested, as he has since Obama announced the executive action, that Congress should take action next year when Republicans, who already control the House, will also have the majority in the Senate. He said Congress, which confirms or votes down presidential nominees for judgeships and top administrative posts, should block all of Obama's judicial and executive nominations for two years, except for those of "vital, national" importance. The outspoken, first-term senator would not directly say whether Congress should try to block the nomination of Loretta Lynch, Obama's pick to be the next U.S. attorney general."
http://www.foxnews.com/politics/2014/11/23/gop-democrats-spar-over-legality-executive-orders-as-lawsuits-begin/
No Illegal Alien Left Behind
Obama's executive action is sweeping, but Congress can regain some control over the process.
http://www.nationalreview.com/article/393366/no-illegal-alien-left-behind-jessica-vaughan
GOP wisdom shifts on immigration
"The conventional wisdom in the Republican Party is changing.
"Less than two years ago, party leaders solemnly declared after an exhaustive study that the GOP "must embrace and champion comprehensive immigration reform." It was critical for the party's survival, they said, to address an issue that was paramount to the nation's surging Hispanic population. But as President Obama issued a sweeping immigration order last week, some of the Republican Party's most prominent governors — likely presidential candidates among them — described immigration reform as little more than an afterthought. "This issue is probably not in the top 10 of most voters in America," Wisconsin Gov. Scott Walker, who is considering a 2016 White House bid, said alongside nodding colleagues at the Republican Governors Association annual conference in Florida. Walker dismissed the Democratic president's order that shields as many as five million immigrants from deportation as a trap designed to divert attention "from the real issues in this country." The comments reflect a dramatic shift among some GOP leaders emboldened by this month's midterm success just as the next presidential contest gets underway. Having claimed the Senate majority in the low-turnout November campaign, the sense of urgency that dominated Republican leadership after losing the White House in 2012 has all but disappeared. The evolution presents risks, however, for Republicans competing in a 2016 election that will draw a much larger and more diverse electorate — especially in a handful of swing states where the Hispanic population is quickly growing. The contrast between the parties has never been clearer. Prospective Democratic presidential candidate Hillary Rodham Clinton praised Obama's order as an "historic step." "Now," she said in a tweet, "let's turn to permanent bipartisan reform." And as Hispanic leaders cheered the order, potential Republican presidential candidates threatened lawsuits and perhaps a government shutdown — but no immigration policy of their own. The Republican criticism has focused on the president's decision to act unilaterally, although political strategists acknowledged the distinction may matter little to Hispanic voters come 2016. "Republicans ought to stand up to a president who is trying to make himself an emperor. If we lose a vote or two over that, so be it," said Henry Barbour, a Republican operative who helped author the very report calling for his party to embrace immigration reform after Hispanic voters swung sharply against the GOP in the 2012 presidential election. Republicans routed Democrats in this month's midterm elections, although most of the competitive contests played out in states and congressional districts with small Hispanic populations. Nationally, the share of the Hispanic vote is surging, especially in key swing states like Colorado, Florida and Nevada."
http://townhall.com/news/politics-elections/2014/11/24/gop-wisdom-shifts-on-immigration-n1923312
GOP leaders uniting around plan to avoid shutdown
"House Republican leaders are beginning to coalesce around a strategy to avoid a government shutdown in less than a month. The likely proposal would fund nearly the entire government through September 2015, but immigration enforcement related funding would be renewed on a short-term basis, according to several high-ranking GOP lawmakers and aides who described the plan as it stands now. The strategy is designed to keep the government open, while satisfying the base, which is livid with President Back Obama for issuing an executive order that ends deportations for millions of undocumented immigrants. Republican leaders have struggled to come up with a plan that would satisfy both goals — of keeping the government open, while allowing members to express their anger at Obama. GOP sources believe that keeping immigration funding on a short leash could be the answer. The short-term portion would likely expire sometime in the first quarter of 2015, sources said. The delay would give Republican leaders more options to counter Obama's executive order without inducing a government shutdown. In GOP circles, this plan taken on the name of "CROmnibus" — a combination of CR, the short-term funding bill, and omnibus, the longer-term way to fund the government that includes the 12 annual funding bills. Michael Steel, a spokesman for Speaker John Boehner (R-Ohio), said no final decision has been made on how the House will move forward on the issue. Jennifer Hing, a spokesman for the House Appropriations Committee, said, "Negotiations with the Senate continue, and the committee has made significant progress on a full year, 12-bill omnibus bill. We expect to have that bill ready for the floor the week of December 8."
Congress returns to Washington Dec. 1, just 10 days before government funding is set to expire, and Boehner and incoming Senate Majority Leader Mitch McConnell (R-Ky.) say they are intent on avoiding a government shutdown. Obama's executive action has inflamed conservatives, who believe he has overstepped his constitutional authority. Some hardline GOP lawmakers are calling for a showdown with Obama, but Boehner and McConnell have no desire to relive the Oct. 2013 government shutdown. McConnell, Boehner and House Majority Leader Kevin McCarthy (R-Calif.) said that the Republican controlled Capitol Hill would stop governing by crisis. Boehner last week, however, said that he has plenty of energy to fight Obama."
http://www.politico.com/story/2014/11/republican-leaders-shutdown-immigration-113149.html
An Eight-Step Action Plan For Conservatives On Obama's Immigration Order
http://dailycaller.com/2014/11/24/an-eight-step-action-plan-for-conservatives-on-obamas-immigration-order/
Will Republicans go nuclear?
GOP anger on immigration could lead to a block on nominees.
http://www.politico.com/story/2014/11/republicans-nuclear-option-113144.html
Are Conservatives 'Underreacting' on Immigration Decree?
"…What seems more likely is that it is to Democrats' advantage to bring millions more people "out of the shadows" and into the warm embrace of government assistance and dependency.  This is their ultimate goal for everyone, not just immigrants, after all. The issue of controlling illegal immigration is tough for our side because we love to bicker.  We have the hard-liners who say round-up and deport.  Others who are willing to grant amnesty, but say the borders must be closed.  Then others who really don't differ too much from the Democrats.  The problem is that most Americans don't trust anyone to hold to their promises.  I could get on the amnesty train if I thought it really meant we'd have a hold on who's in the country.  But, I don't trust them, so why give up any ground?  I want people like my great grandparents to come here, assimilate and build a life that makes their family and this country better.  The problem is we're not seeking out those people.  We're being indiscriminate.  I don't mind letting in the tired, the poor, the huddled masses.  But I also want them to yearn to be free.  Living a life of government assistance with a promise of political payback is what Democrats (and some Republicans) are offering.  That isn't the American Dream."
http://www.breitbart.com/InstaBlog/2014/11/24/Are-Conservatives-Underreacting-on-Immigration-Decree
The Democrats' Immigration Problem
PRESIDENT OBAMA'S executive order eliminating the threat of deportation for millions of undocumented immigrants is good policy. It is the right thing to do. But it is a dangerous move for the Democratic Party. Yes, immigration is an important issue for most Latinos and Asian-Americans. And yes, 63 percent of Latinos and 66 percent of Asian- Americans voted for Democratic candidates for Congress in the midterms. The executive order could solidify and expand that support for years to come. But Latinos and Asian-Americans made up only 11 percent of the electorate. Even if immigration were the only issue driving their vote — and it most certainly was not — it could have shifted the national partisan balance of power by only a few percentage points. Whites, meanwhile, accounted for 75 percent of the electorate. Far more than any other group, whites will decide the fate of the parties in the years to come. Unfortunately for the Democratic Party, the data suggest that immigration very much matters for whites. Immigrants are moving to almost every corner of the nation. They usually look different from the white majority. And, irrespective of the facts, the dominant narrative maintains that immigrants rely heavily on public services like welfare, education and health care, that immigrants take jobs from native-born workers and lower their wages, and that immigration is leading to cultural decline. Polls indicate that an overwhelming majority of white Americans view illegal immigration as a serious problem. A third think immigration over all is bad for the country. This anxiety is coupled with an increasingly clear partisan divide on immigration. No Democrat in the Arizona Legislature, for example, supported the 2010 state law known as SB 1070, which among other things directed law enforcement officers to check the immigration status of people they'd arrested or stopped; all but one Republican voted for it. Republicans have condemned Mr. Obama's executive order as a usurpation of Congress's authority. Put it all together: Many white Americans see that America is changing, believe that immigration is driving many of the negative changes and know that one party stands largely on the side of immigrants while the other party stands largely in opposition. For many whites, this is a powerful motivation to vote Republican. As a result there is now a tight relationship between views on immigration and the vote. In the midterms, 75 percent of Americans who felt that most illegal immigrants should be deported voted Republican. In contrast, only 35 percent of those who favored a chance for undocumented immigrants to apply for legal status supported Republican candidates. Of those who saw immigration as the nation's most important problem, 74 percent went Republican. For the Democrats, the consequences are severe. Only 38 percent of white voters in the midterm elections sided with Democratic candidates. Almost two-thirds of whites without a college degree voted for Republicans in the midterms; as recently as 1990, these voters overwhelmingly favored Democrats. There are no easy solutions for the Democrats. Shifting to the right is not possible, given the party's strong pro-immigration constituencies. Half of the Latino and Asian-American populations profess no allegiance to any party. Shifting to the right on immigration might cost more minority votes than it gains white votes. The Democrats could simply hold tight and wait until changing demographics give them an edge. That might be an effective long-term strategy, but it is likely to give Republicans control of the levers of power for decades. Mr. Obama's approach — moving to the left — makes all kinds of sense from a policy standpoint. The data show that immigrants are generally not a burden on America. They work hard. They use relatively few government services. They contribute to the economy. A vast majority of the undocumented have committed no crime other than crossing the border. They should be allowed to stay. Optimistic Democrats will point to California, where the party made major gains by opposing Proposition 187, a Republican-backed measure in 1994 that sought to cut public services to undocumented immigrants."
http://www.nytimes.com/2014/11/21/opinion/the-democrats-immigration-problem.html?_r=0
The Top 15 Pro-Amnesty Myths
Liberals lose credibility with every immigration argument — but they make it up in volume.
http://www.nationalreview.com/article/393371/top-15-pro-amnesty-myths-j-delgado
THE NUCLEAR OPTION: PRESIDENT OBAMA BASTARDIZES WHAT IT MEANS TO BE A 'NATION OF IMMIGRANTS'
"In his immigration lecture Thursday night, President Obama revealed himself as a man politically broken, isolated from any sense of normal reality and completely unspooled from logic. The man who once unified this country with elegant, daring and powerful speeches was ashen, confused and doddering. It was like watching someone you have had breakfast with your whole life slip into the haze of Alzheimer's and suddenly become confounded about what to do with the carton of milk and the bowl of cereal. President Obama started out lamenting the injustice of good, law-abiding immigrants who "enter our country the right way and play by the rules" having to sit and watch others "flout the rules." He then proceeded to flout the rules on a scale not seen in modern presidential history. He laid out a plan to grant amnesty to millions of foreign workers in the country illegally. He took those law-abiding, legal immigrants and he slapped them. And he mocked them. He ridiculed all their hard work. And he corrupted the very nature the country those great immigrants devoted their lives to and worked so hard to become a part of. The very reason those immigrants and the millions before them came to this country was to escape the rule of despots. They fled petty criminal governments. They came here for the freedoms ensured by the Constitution that Mr. Obama pledged to protect but has bastardized."
http://www.breitbart.com/Big-Government/2014/11/21/nuclear-option-King-Baracks-doddering-effort-at-amnesty-slaps-workers-in-the-face
THE NUCLEAR OPTION: AFTER DRUBBING AT THE POLLS, PRESIDENT OBAMA SETS OUT TO EXPAND THE ELECTORATE
"…Why would President Obama do such a thing? It is simple. When people like him suffer crushing election losses, it is never because he is wrong, that his policies are terrible, or that nobody trusts him anymore. It is because there is something terribly wrong with the people who voted. That is why Mr. Obama actually declared after the election that he would dismiss the voices of this year's election voters in favor of the message he heard from all those people who didn't vote. He really did actually say that. Literally, Saddam Hussein or Kim Jong-il or Vladimir Putin could not pull this off. They at least win elections by — at most — 99.7 percent. Of course that 0.3 percent might get rounded up and thrown into work camps and gulags. But at least those leaders have the decency to make it appear that elections matter. Not this cat. He suffered a brutal drubbing at the polls. So what is the first thing he does in response? Set out to dramatically change the electorate. The reason President Obama and his handmaidens of despotism cannot say how many illegals they are going to legalize is because they haven't yet figured out how many they need. Literally, they need to add up exactly how many illegals they need in Texas to shut those loud and rowdy Texans up once and for all. And Florida — how many do they need to get that Election Night nail-biter solidly into the Democrat column?
And what about Ohio? If the Democrats could just shut down all that plain, middle-America, common-sense spewing from all those bowling alleys and karaoke bars, then they could have a fairly iron grip on this country for a long, long time. Constitutional scholars and historians will argue for years over whether there was ever a more brazen, dishonest, tyrannical abuse of power by a sitting president to hijack the American electoral process and openly thwart the will of the American people. But don't just take their word for it. After all, they might be some more of those right-wing racist xenophobes. Take this, for example, from a vaunted and widely revered constitutional scholar from Harvard, one whom the president holds in the very highest regard. Higher regard, really, than anyone in his Cabinet or anywhere else. "There are those in the immigrants' rights community who have argued passionately that we should simply provide those who are [here] illegally with legal status, or at least ignore the laws on the books and put an end to deportation until we have better laws. And often this argument is framed in moral terms: Why should we punish people who are just trying to earn a living? "I recognize the sense of compassion that drives this argument, but I believe such an indiscriminate approach would be both unwise and unfair. It would suggest to those thinking about coming here illegally that there will be no repercussions for such a decision. And this could lead to a surge in more illegal immigration. And it would also ignore the millions of people around the world who are waiting in line to come here legally. "Ultimately, our nation, like all nations, has the right and obligation to control its borders and set laws for residency and citizenship. And no matter how decent they are, no matter their reasons, the 11 million who broke these laws should be held accountable."
That is from a speech the great scholar delivered in June 2010. In an interview last year, he said that any such executive action granting amnesty to illegals would be "violating our laws" and "very difficult to defend legally." The great constitutional scholar issuing these dire warnings was none other than President Obama himself. But that was before he began hearing voices of people who did not vote."
http://www.breitbart.com/Big-Government/2014/11/21/nuclear-option-Trashing-the-republic-to-save-his-party-with-immigration-reform
MCCAIN: OBAMA OUTRAGEOUSLY UNDERMINING US LAWS WITH IMPERIAL PRESIDENCY
"Monday on KFYI AM in Phoenix, Sen. John McCain (R-AZ) said President Barack Obama's executive order granting amnesty to upwards of 5 million illegal immigrants already living in the United States was "outrageous," and an illegal example of Obama's "imperial presidency," that is "undermining," and circumventing the laws passed by the legislative branch which is doing harm to America's constitutional system of the separation of powers."
http://www.breitbart.com/Breitbart-TV/2014/11/24/McCain-Obama-Outrageously-Undermining-US-Laws-With-Imperial-Presidency
Buchanan: Obama Executive Amnesty 'The Beginning Of The End Of The United States As One Nation' [AUDIO]
"Buchanan made the comments to conservative radio host Laura Ingraham on her show Monday morning.
Ingraham: "This executive amnesty that Obama dropped last week, met by a few, I think, very perfunctory comments by the Republican leadership in opposition. But at the same time, the Republicans leave town…having known that the president was going to do this for months. They leave town with no unified strategy."
Buchanan: "That's because we have no unified party…I think you've got a conflicted and confused Republican leadership already that Barack Obama knew that's what would happen. He exploited that vulnerability. "He went right at it with the executive amnesty. But historically, he's going to be responsible of course for this whole decision which is — I don't think we understand how serious it is because I would — I mean, if your group is outside the country, you say 'look, that's the second amnesty. The Americans can't control the border.' You get in, then you're there permanently and you've got a huge chance of succeeding and not being turned back… "So I think, really, you're really talking about the beginning of the end of the United States as one nation and one people, when you've got your country open to, really, what is an invasion from abroad that you can't really control. It reminds you of the late Roman Empire in the 4th century, when they're coming across the Danube and the Rhine and the emperors don't know what to do."
http://dailycaller.com/2014/11/24/buchanan-obama-executive-amnesty-the-beginning-of-the-end-of-the-united-states-as-one-nation-audio/
OBAMA'S LAWLESS AMNESTY TESTS OUR REPUBLIC
"Honest Americans are still gasping from President Obama's speech last week announcing his own amnesty program, based on no legal authority, for at least five million illegal aliens. I recently warned you about Obama's amnesty assault on our nation. Self-government, elections, laws, and other essential aspects of our constitutional system seem of little concern to the corrupt leader of this gangster administration. Judicial Watch will continue to take the lead in exposing and stopping this lawlessness. Judicial Watch is considering major litigation to stop Obama's dictatorial amnesty agenda. We will keep moving forward toward accountability and won't wait for Congress and the rest of Washington to catch up. Obama's power grab is an attack on the very soul of our representative government. Is Obama king or a man subject to the law? Despicably, the White House's web propaganda arm led with Obama's misleading reference to Holy Scripture to justify this lawlessness. The president, our oppressor, steals our liberty, mocks the law-abiding, violates his oath to God—and dares to lecture us on oppression.
Hypocrisy aside, I am as outraged as you are by the president's new proposals. But Obama's lawless amnesty has been in place for years. Judicial Watch has been going to court repeatedly to get you the details. We've documented Obama's lawlessness on immigration here. Please go to our website at www.judicialwatch.org for more on all our work for the rule of law on immigration. Our expert team is now examining Obama's plans and will develop our legal and investigative response to help protect the safety of the country and the U.S. Constitution.
Contact your elected representatives in Washington to let them know what you think they should do. It seems to me that Congress has a positive moral obligation to not fund this or any other Obama lawlessness. The House Republican leadership knew this crisis was coming, but adjourned anyway. That tells you that any strong response will have to come through pressure from you."
http://www.breitbart.com/Big-Government/2014/11/24/Obama-s-Lawless-Amnesty-Tests-Our-Republic
WaPo: Four Pinocchios for Obama on Bush 41 amnesty claim; Update: Three
http://hotair.com/archives/2014/11/24/wapo-four-pinocchios-for-obama-on-bush-41-amnesty-claim/
Unauthorized Immigrants in the U.S., 2012 (Map)
http://www.pewhispanic.org/interactives/unauthorized-immigrants-2012/
Millions of New Illegal Immigrants to Get Drivers Licenses in California
"Thanks to a new law that goes into effect on Jan. 1, nearly 1.4 million illegal immigrants who were previously ineligible to obtain drivers licenses will now be allowed to get them in California. California is expecting such a massive influx of new drivers license applications from illegal immigrants that the state opened a second Department of Motor Vehicles office in one city to handle the surge, according to Noozhawk. A new state law, passed in October 2013, allows for the previously ineligible drivers who were illegal immigrants to acquire drivers licenses if they prove they are living in California. DMV officials say Assembly Bill 60, which takes effect Jan. 2, will bring in approximately 1.4 Million new applications during the first three years the law is enforced. The bill, introduced by Assemblyman Luis Alejo and signed into law by Gov. Jerry Brown, requires the DMV to issue driver's licenses to individuals "who can prove identity and California residence plus meet all other licensing requirements, such as passing the driver license knowledge test," Janene Scully, of Noozhawk, noted. The potential drivers will also have to pass a vision test and, when applicable, a road sign recognition test. The state will also require applicants to provide a thumb prints and have a picture taken before scheduling a behind-the-wheel test."
http://www.theblaze.com/stories/2014/11/24/millions-of-new-illegal-immigrants-to-get-drivers-licenses-in-california/?utm_source=TheBlaze.com&utm_medium=rss&utm_campaign=story&utm_content=millions-of-new-illegal-immigrants-to-get-drivers-licenses-in-california
SPENDING/BUDGET/ECONOMY:
Obama administration warns Congress on business tax breaks
"The Obama administration warned Congress against cutting a deal on extending tax breaks for businesses without also reauthorizing breaks for families on Monday, as lawmakers negotiate tax issues during the lame-duck session. Treasury Secretary Jack Lew issued a statement skeptical of one possible deal on the so-called tax extenders, a package of more than 50 expired temporary tax credits, deductions and other breaks that are usually renewed. Although deliberations over the extenders remain in flux as lawmakers try to resolve their status before the end of the year and the 113th Congress, one possibility that has surfaced is that Republicans and Democrats would pass a deal that would make some of the biggest tax breaks for businesses permanent, fulfilling a key demand of House Republicans. Such a deal "would do very little for working families and would be fiscally irresponsible," Lew said. He added that "any deal on tax extenders must ensure that the economic benefits are broadly shared." The White House is working, he said, to make sure that any deal would be fiscally responsible and extend "critical tax benefits for working families," a likely reference to increases in the Earned Income Tax Credit and Child Tax Credit implemented as stimulus measures that will expire in 2017. Lew's comments came after White House press secretary Josh Earnest threw cold water on congressional proceedings at a press briefing earlier in the day. Citing President Obama's goal of promoting middle-class opportunity, Earnest said "an investment in significant, unpaid-for tax breaks for corporations without giving a tax break to middle-class families is not consistent with that philosophy at all."
http://www.washingtonexaminer.com/obama-administration-warns-congress-on-business-tax-breaks/article/2556617?custom_click=rss
Obama Wants Middle Class Aid Before Corporate Tax Breaks (Updated)
"Corporate tax lobbyists hoping for a holiday treat from Congress may get a lump of coal from President Barack Obama. White House Press Secretary Josh Earnest said Monday the president would "strongly oppose" a package of corporate tax cut extenders without doing something for the middle class. "I can tell you that the reports are not promising," Earnest said. "The reports suggest that there may be some in Congress who want to provide tax relief to businesses and to corporate insiders but not ensuring that … those benefits are shared by middle-class families. "So certainly the administration would not be supportive of a package that provided relief to corporations without providing relief to middle-class families. " … We wouldn't to see that move in the lame duck. We wouldn't want to see that move at any point." Treasury Secretary Jacob Lew also ripped word of a potential deal. "An extender package that makes permanent expiring business provisions without addressing tax credits for working families is the wrong approach," Lew said in a statement. "Any deal on tax extenders must ensure that the economic benefits are broadly shared. We are committed to working with Congress to address the issue in a manner that is fiscally responsible and extends critical tax benefits for working families." A host of tax cuts expired in January, including some that Obama's budgets have proposed extending. But there have been disputes over whether those tax cuts should be offset with revenue elsewhere so they don't add to the deficit, as well as whether some of the breaks should be nixed. The tax cuts range from the research and development tax credit and credits for renewable energy to depreciation breaks for NASCAR and racehorses."
http://blogs.rollcall.com/white-house/obama-middle-class-corporate-tax-breaks/?dcz=
The Price of Dodd-Frank Isn't Cheap
The legislation's contribution to our stagant economy deserves more recognition.
"Mr. Obama's prescription, which we are now in a position to evaluate for effectiveness, was the most massive increase in regulation of modern times. There is no industry or economic sector that the Democratic party does not believe will benefit from badgering interference from Washington. Adding insult, every new regulation is trussed up and presented as "being on the side of the middle class." Sometimes, as in the case of Obamacare, that required lying to voters about what the law contained. In the case of Dodd-Frank, it required insulating regulators from democratic accountability. The Consumer Financial Protection Bureau, a creature of Dodd-Frank, is not even funded by our elected representatives but instead gets financed directly from the Federal Reserve. Translation: If the "middle class" ever decides that Congress should relieve it of the CFPB's ministrations, they will be unable to exert any influence. Like HAL in the movie 2001, the CFPB has a life of its own. It's odd that Democrats are so rarely challenged on their claim to speak for the broad middle class, because the story of Democratic policy over the course of the past century has been to withdraw more and more power from ordinary people and place it in the hands of the unelected. They've succeeded very well with the judiciary, and with federal agencies. Dodd-Frank, however, marks a new milestone. Not only does it empower new regulators to police an already heavily regulated industry, it insulates the bureaucrats from congressional oversight. A number of states have sued, calling the law unconstitutional. As for how the middle class is faring, the Wall Street Journal provides some useful statistics. The bottom 60 percent of American income earners was worse off in 2011 than it had been in 2007. Two years after the official end of the recession, middle-class Americans got more government checks than they had in the previous decade (transfer payments were up 25.9 percent over 2007), but after-tax income fell by 1.9 percent. There are other ways to examine the record: Poverty has hit a 50-year high. The wealthiest 10 percent saw incomes rise during the Obama years, while everyone else's incomes declined or remained stagnant. With interest rates effectively at zero, capital searched for higher returns and found them in the stock market. Income inequality, that great bugbear of the Democratic Left, has increased, not decreased, under Obama's policies. Dodd-Frank is the poor stepchild of Obama-era enactments, receiving far less attention than Obamacare, but its contribution to the stagnant economy deserves more recognition. The Federal Reserve Act of 1913 was 31 pages long. Dodd-Frank weighs in at 2,300 pages, not counting 13,789 pages of regulations as of 2013. Here is how a defender of the law described it: "Sure, Dodd-Frank is a mess; sure, the statute is unwieldy and inefficient; sure, the statute takes power away from citizens and states and transfers it to the federal government. However, it's not unconstitutional or otherwise illegal for Congress to pass a bad law. And this is what Dodd-Frank is." Remind me never to ask Jonathan Macey, of Yale Law School, for a testimonial. While big Wall Street houses can tolerate the added burdens of Dodd-Frank without breaking a sweat, smaller banks, like the ones that routinely issue personal and business loans, are being squeezed. A study by the Mercatus Center found that 83 percent of small banks reported that their compliance costs had increased by more than 5 percent. Most planned to hire more compliance staff and to cut back on mortgages, home-equity lines of credit, and other services in order to cover those costs. Employment at small- and medium-sized banks has been slow or negative, while large banks have seen robust growth. President Obama mocked concerns about regulation, but his embrace of it has successfully put sticks into the spokes of the economical wheel. The price, Democratic talking points notwithstanding, is being paid by the poor and the middle class."
http://www.nationalreview.com/article/393395/price-dodd-frank-isnt-cheap-mona-charen
Figures on government spending and debt
http://townhall.com/news/politics-elections/2014/11/24/figures-on-government-spending-and-debt-n1923398
CBO Offers Some Uncomfortable Deficit Reduction Options
"Congressional anxiety over the federal debt level and consistent annual budget deficits has recently taken a back seat to other battles. Also, deficit worries were put on hold by last year's bipartisan budget agreement that set 2014 and 2015 spending levels. However, the budget battle will resume again next year and will be spurred by required action on raising the ceiling on the federal debt limit. Republican control over both chambers, plus the development of the annual congressional budget plan, will likely shift the focus back onto efforts to reduce deficit spending. Health care program spending figures prominently in any debate on budgetary and deficit matters. The Congressional Budget Office last week compiled a summary of policy choices available to manage deficit and debt levels. Many of the items have been debated in Congress in the past and are highly contentious. The budgetary advisory agency estimated 10-year savings from several policy options including:
-Limiting funding for the National Institutes of Health (savings: $11.5 – $34.7 billion)
-Increasing the excise tax on cigarettes (added revenue $34.7 billion)
-Limiting medical malpractice awards (savings: $60.4 billion)
-Change Medicare cost-sharing rules and restricting Medigap policies (savings: $111 billion)
-Increasing premiums for Medicare Parts B and D (savings $ 314 billion)
-Requiring drug manufacturers to pay minimum rebates on Medicare Part D drugs (savings $103 billion)
-Requiring minimum out-of-pocket fees for military retirees (savings: $27 billion)
-Raising military retiree health plan enrollment fees and restrict coverage options (savings: $19 – $73 billion)"
http://blogs.rollcall.com/healthopolis/cbo-offers-some-uncomfortable-deficit-reduction-options/?dcz=
Al Sharpton Doesn't Pay His Taxes? That's News To The White House
"…According to White House spokesman Josh Earnest, the White House has not read the story or reports that the frequent White House adviser and MSNBC host has "$4.5 million in current state and federal tax liens against him and his for-profit businesses," according to The Times. Over the past two months, Sharpton has advised the White House on its future dealings with the GOP-controlled Congress, while aiding the president in his search for Attorney General Eric Holder's replacement. Earnest revealed this during a back-and-forth with Fox News' Ed Henry during Monday's briefing."
http://dailycaller.com/2014/11/24/al-sharpton-doesnt-pay-his-taxes-thats-news-to-the-white-house/
Labor union work by federal employees on 'official time' costs taxpayers millions
"Unionized federal employees spent 2.48 million hours working for their labor unions while getting paid by taxpayers during 2013, and more than 360 workers who are on the federal payroll spent 100 percent of their time working for their union. Under federal rules, employees who are members of a labor union are entitled to so-called "official time," where they are dismissed from their duties as a government employee to engage in labor union organizing activities. A new report from the Government Accountability Office shows the use of official time has increased over the past several years as the size of the federal workforce has grown. And it's costing taxpayers plenty. According to the Office of Personnel Management, which tracks federal employees' time, federal employees were paid more than $157 million during 2012 while doing work for labor unions. The GAO says the price tag may be even higher, since some federal agencies are not adequately tracking their employees' official time. "Since agencies are most often managing the use of official time using an approach that has no specified number of hours, they could be at greater risk for abuse," auditors warned in the report, released last week."
http://www.foxnews.com/politics/2014/11/24/labor-union-work-by-federal-employees-on-official-time-costs-taxpayers-millions/
MISC.:
White House Quietly Releases Plans For 3,415 Regulations Ahead Of Thanksgiving Holiday
"While Americans are focused on what delicious foods they're going to eat for Thanksgiving, the White House is focused on releasing its massive regulatory agenda — marking the fifth time the Obama administration has released its regulatory road map on the eve of a major holiday. The federal Unified Agenda is the Obama administration's regulatory road map, and it lays out thousands of regulations being finalized in the coming months. Under President Barack Obama, there has been a tradition of releasing the agenda late on Friday — and right before a major holiday. "It's become an unfortunate tradition of this administration and others to drop these regulatory agendas late on a Friday and right before a holiday," Matt Shudtz, executive director of the Center for Progressive Reform, told The Hill newspaper. The White House's regulatory agenda for spring 2014 was released on the eve of the Memorial Day weekend, when millions of people set out on weekend getaways or family vacations. "It's unfortunate because it's an update on protections for Americans of all stripes," Shudtz told the Hill. "It lays out the administration's plan and it deserves more attention." But the White House may have a good reason to do so because its Unified Agenda for fall 2014 includes some 3,415 regulations– more than the last regulatory agenda, and one that includes 189 rules that cost more than $100 million."
http://dailycaller.com/2014/11/24/white-house-quietly-releases-plans-for-3415-regulations-ahead-of-thanksgiving-holiday/
FDA to Require Calorie Counts at Restaurants
Final Labeling Rules, to be Unveiled Tuesday, Will Apply to Movie Theaters, Convenience Stores
"Caloric ignorance will no longer be bliss at many restaurants across the country starting next year. The Obama administration plans to unveil final labeling rules on Tuesday that require restaurants with at least 20 locations to display the calorie count of food items on their menus. The changes, part of the 2010 Affordable Care Act, will bring the type of calorie tallies on public view across New York City and Seattle to chain restaurants nationwide. The changes have been delayed for years, and drew intense pushback from food chains and retailers that argued they were being unfairly included in the mandate. The final labeling rules, issued by the Food and Drug Administration, apply to movie theaters, amusement parks, convenience stores and the prepared foods sold inside many grocery stores with at least 20 locations. Some of the affected industries had argued that, since food service was a tangential part of their business, they should be excluded from the rule. The inclusion, however, means calorie counts will have to be displayed for popcorn at a theater, food from a salad bar, hot dogs from a convenience store and takeout pizza. In addition, calorie information also will be required for some alcoholic beverages, which were excluded from an earlier proposal. Vending-machine operators with at least 20 locations also will be required to post calorie counts."
http://online.wsj.com/articles/federal-government-to-mandate-more-calorie-counts-1416878402?mod=pls_whats_news_us_business_f
What's covered in new menu labeling rules
"The Food and Drug Administration plans new rules requiring chain restaurants, movie theaters and other retailers that sell prepared foods to put calorie labels on menus and menu boards. The rules will only apply to establishments that have 20 or more locations.
The rules will be announced on Tuesday.A sampling of what will be labeled with calorie information — and what won't — under the new rules:
— Menu items at chain restaurants, including drive-through and take out boards
— Drinks on menus, and soda dispensers
— Some alcoholic beverages on menus
— Most prepared foods in supermarkets, convenience stores
— Concessions at movie theaters, amusement parks that are part of larger chains
— Displays of food, such as pastries, at coffee chains like Starbucks
— Food prepared on site at large retail outlets, such as Target and Costco
Foods that won't be labeled with calorie information:
— Menu items at independent restaurants with fewer than 20 outlets
— Seasonal or daily specials at chain restaurants
— Anything that isn't on a menu at a chain restaurant, such as a bread basket or drinks at the bar
— Food on airplanes, trains
— Food on food trucks
— Deli meats, cheeses and bulk salads at grocery stores"
http://www.dailymail.co.uk/wires/ap/article-2848171/Whats-covered-new-menu-labeling-rules.html
AAF: Obama's Plan To Regulate The Internet Is A Terrible Idea
http://dailycaller.com/2014/11/24/aaf-obamas-plan-to-regulate-the-internet-is-a-terrible-idea/
Net Neutrality Advocate Al Franken Rakes in Cash From Cable Giant
http://dailysignal.com/2014/11/23/internet-crusader-al-franken-rakes-cash-cable-giant/?utm_source=facebook&utm_medium=social
OBAMA FORCES CHUCK HAGEL OUT: 'HE WASN'T UP TO THE JOB'
"President Obama is forcing Defense Secretary Chuck Hagel out of his administration after less than a year on the job according to multiple reports. The New York Times broke the news early Monday morning, reporting that Hagel was resigning "under pressure" and was quickly confirmed by administration sources. According to NBC News, senior defense officials said that Hagel was forced to resign. "He wasn't up to the job," one senior official said. Hagel took office in Feb 27, 2013 with heavy praise from Obama when he was first nominated. "Chuck represents the bipartisan tradition that we need more of in Washington. For his independence and commitment to consensus, he's earned the respect of national security and military leaders, Republicans and Democrats — including me," Obama said after nominating Hagel in 2013. "In the Senate, I came to admire his courage and his judgment, his willingness to speak his mind — even if it wasn't popular, even if it defied the conventional wisdom." Obama is expected to announce his decision at the White House State Dining Room at 11:10 a.m."
http://www.breitbart.com/Big-Government/2014/11/24/Obama-Forces-Chuck-Hagel-Out-He-Wasn-t-Up-To-The-Job
Defense Secretary Hagel to Resign Under Pressure from Obama
http://www.theblaze.com/stories/2014/11/24/defense-secretary-hagel-to-resign-under-pressure-from-obama/?utm_source=TheBlaze.com&utm_medium=rss&utm_campaign=story&utm_content=defense-secretary-hagel-to-resign-under-pressure-from-obama
How Obama Dumped Hagel
He 'just wasn't the man for the job,' president concluded.
http://www.politico.com/magazine/story/2014/11/hagel-dump-obama-113152.html#.VHQhnb6RafQ
Obama Says Hagel Jumped, Despite Reports He Was Pushed
"President Barack Obama said Monday that it was Defense Secretary Chuck Hagel's idea to resign, despite numerous press reports saying that Obama forced Hagel out in response to ongoing critiques about his administration's foreign policy and use of the military. "Last month, Chuck came to me to discuss the final quarter of my presidency, and determined that having guided the department through this transition, it was an appropriate time for him to complete his service," Obama said in a White House press conference to discuss Hagel's departure. "If there's one thing I know about Chuck, it's that he does not make this or any decision lightly," Obama added. "This decision does not come easily to him, but I consider myself extraordinarily lucky to have had him by my side for two years, and I am grateful that Chuck has agreed to stay on until I nominate his successor, and that successor is confirmed by the Senate." Obama had nothing but kind words to say about Hagel, and called him a friend who was brave enough to visit the Middle East with Obama when Obama was a presidential candidate. He also said Hagel was the first enlisted combat veteran to lead the Defense Department, and said that has given him a special touch with U.S. troops. "He understands our men and women like few others, because he's stood where they stood," Obama said. "He's been in the dirt and he's been in the mud, and that's established a special bond." Obama made no mention of various reports that said Obama's White House felt under siege from criticism about its failure to see the rise of the Islamic State, which quickly became an imminent threat to U.S. national security. The group quickly gained notoriety with the public execution of three U.S. citizens, which prompted many Americans to call for tougher action."
http://www.theblaze.com/stories/2014/11/24/obama-says-hagel-jumped-despite-reports-he-was-pushed/?utm_source=TheBlaze.com&utm_medium=rss&utm_campaign=story&utm_content=obama-says-hagel-jumped-despite-reports-he-was-pushed
Obama roasted hero Hagel for Thanksgiving but pardoned the real turkey of America's defense – himself
http://www.dailymail.co.uk/news/article-2847709/PIERS-MORGAN-Obama-roasted-hero-Hagel-Thanksgiving-pardoned-real-turkey-America-s-defense-himself.html
JOHN MCCAIN: CHUCK HAGEL WAS 'VERY VERY FRUSTRATED' WITH OBAMA
"Sen. John McCain says: "I thank Chuck Hagel for his service, and I know that he was very, very frustrated." McCain, expected to become chair of the Senate Armed Services Committee in January, was reacting to news that President Obama is forcing Secretary of Defense Hagel to resign. In an radio interview with KFYI radio in Phoenix, McCain said that he just spoke with Hagel on the phone and had met with him recently. McCain was a vocal opponent of Hagel's nomination in 2013, but pointed out that the former Republican senator was unfairly characterized as not being able to handle the job. "Already White House people are leaking 'well he wasn't up to the job,' well believe me he was up to the job it was the job he was given where he really was never really brought into that real tight circle inside the White House that makes all the decisions which has put us into the incredible debacle that we're in today throughout the world," McCain said. McCain praised Hagel for characterizing ISIS as the greatest threat in the Middle East, while Obama was calling them members of a JV team. He also criticized Obama for failing in areas like the Middle East, Ukraine, and responding to a newly aggressive China.
"We've had our disagreements but Chuck Hagel is an honorable man," McCain added."
http://www.breitbart.com/Big-Government/2014/11/24/John-McCain-Chuck-Hagel-Was-Very-Very-Frustrated-With-Obama
Exploring the options to replace Chuck Hagel as defense secretary
http://www.washingtonpost.com/news/checkpoint/wp/2014/11/24/exploring-the-options-to-replace-chuck-hagel-as-defense-secretary/
Who Will Succeed Hagel? Potential Replacements as Defense Secretary
http://blogs.wsj.com/washwire/2014/11/24/who-will-succeed-hagel-three-potential-replacements-as-defense-secretary/?mod=WSJ_Politics_Blog
Obama finds midterm scapegoat in Hagel
http://www.washingtonexaminer.com/obama-finds-midterm-scapegoat-in-hagel/article/feed/2175192?custom_click=rss
Hagel latest in long line of Obama advisers to turn against national security policy
White House hints at more departures as third defense secretary leaves amid turmoil
http://www.washingtontimes.com/news/2014/nov/24/chuck-hagel-latest-obama-national-security-team-me/
Congress Vows to Block Obama After Iran Talks Collapse
Dems, Republicans promise new sanctions on Tehran, no more cooperation
"Just hours after Secretary of State John Kerry announced that talks between Iran and the West ended in failure, congressional leaders are planning to take their own action against Tehran in a legislative bid to prevent it from acquiring nuclear weapons, according to multiple lawmakers and senior congressional insiders familiar with the strategy. Negotiations between the United States and Iran will resume as early as December and continue through July 2015 as the sides seek to overcome an impasse over Tehran's demands that it be permitted to retain the most controversial aspects of its nuclear work, Kerry told reporters during a press conference Monday evening, originally the deadline for talks. A final framework should be finished in four months, giving negotiators until July to hash out a finished framework, Kerry said, underscoring that negotiations with Tehran remain "tough" and "they're going to stay tough." "Even as the negotiations continue towards the comprehensive deal, the world is safer," Kerry said, expressing a view not shared by the majority of Congress. Kerry went on to say that he is eager to see sanctions on Iran reversed, a call that comes as lawmakers on Capitol Hill debate measures to ratchet up economic pressure on Tehran. "We want the people of Iran to get the economic relief that they seek," Kerry said. "We want to terminate the sanctions. Yes, we want to terminate the sanctions." News of the major extension in talks prompted outrage on Capitol Hill, where lawmakers vowed to level new sanctions on Tehran and stop giving the Obama administration a free pass on prolonging talks. New sanctions on Iran will be a top priority for the new Republican-led Congress, which will no longer cooperate with Obama's continued efforts to strike a deal, according to one senior congressional aide who works on the issue. "Over the past year, Senate Democrats have capitulated to the administration's demand that we give nuclear talks time to run their course, but enough is enough," the source said. "These futile negotiations have only put Iran closer to a nuclear bomb and should not be extended another minute. At this point I fully expect Congress to consider sanctions legislation overwhelmingly supported by Republicans and Democrats alike." Both Democrats and Republicans said the time has come to crackdown on Tehran against the administration's wishes. "The White House ought not extend these damaging negotiations further, but instead work with Congress to pass new, crippling economic sanctions now," Rep. Peter Roskam (R., Ill.), co-chair of the House Republican Israel Caucus, told the Washington Free Beacon. "This is our best and most effective means of forcing Iran to abandon its dangerous quest for nuclear weapons." "The Obama administration is using its favorite play on nuclear talks with Iran—keeping the American people completely in the dark to avoid the inevitable blowback when the public finds out the president is willing to trade the financial resources the Iranian regime desperately needs to survive in exchange for only the faintest hints of concessions." "The Obama administration should realize that the Iranians are not serious about these talks and should abandon the negotiations, and with the Republicans in control of both the House and Senate, it's time that we roll up our sleeves and get to work to pass new sanctions on the Iranian regime," Rep. Ileana Ros-Lehtinen (R., Fla.), a leading voice on foreign affairs, said in a statement. Sen. Mark Kirk (R., Ill.) said the extension allows Iran to continue to advance its nuclear bomb-making program. "Today's announcement means that the administration will continue to block sanctions and allow the terror-sponsoring Iranian regime to make $700 million a month—roughly $23 million per day—even as Iran advances its nuclear bomb-making program and sparks an arms race in the Middle East," said Kirk. "Now more than ever, it's critical that Congress enacts sanctions that give Iran's mullahs no choice but to dismantle their illicit nuclear program and allow the International Atomic Energy Agency full and unfettered access to assure the international community's security."
http://freebeacon.com/national-security/congress-vows-to-block-obama-as-iran-talks-collapse/
Reports: Top Iranian Negotiator 'Frequently Shouts' at Kerry, Western Officials
Zarif screams so loud bodyguards have entered the room, Iranian diplomat claims
http://freebeacon.com/national-security/reports-top-iranian-negotiator-frequently-shouts-at-kerry-western-officials/
#2: OBAMA MAKES GQ'S LIST OF LEAST INFLUENTIAL PEOPLE OF 2014
"GQ Magazine has released their list of the least influential people of 2014, with President Obama coming in at number two. Here's how the magazine justified President Obama's presence on the list: Why are you still on Martha's Vineyard?! Missouri is BURNING. Putin is conquering Europe. The CDC is playing nude Twister with Ebola patients. U2 is forcing bad songs on everyone. The NSA won't stop watching me masturbate.  I need you ON THIS. Are you even president anymore? When Obama got blasted for golfing shortly after ISIS beheaded journalist James Foley, he said, "I should've anticipated the optics." How do you win the presidency without knowing that golfing makes you look rich and indifferent? The president finds himself in unfamiliar company, with a top ten list that includes Zach Braff, CNN, and Roger Goodell. Other notable entries include Woody Allen and Johnny Depp."
http://www.breitbart.com/Big-Hollywood/2014/11/24/Obama-Makes-GQ-S-List-Of-Least-Influential-People-of-2014
REPORT: GOP ESTABLISHMENT READY TO WAGE WAR ON TED CRUZ
"Having failed to co-opt Sen. Ted Cruz (R-TX), the Republican permanent political class in Washington, D.C. may wage war on him after the midterm elections.  Wall Street donors may stop giving money to him and groups that support him. Party leaders may take committee assignments away from the Texas senator who is revered by the conservative grassroots that put GOP leaders back in power.  According to Time magazine, "now that primary season is almost over, some establishment Republicans are looking for retribution" against Cruz, who recently just crushed the Texas GOP presidential straw poll and has been calling out Obama for his lawlessness. Cruz has also held the Republican establishment, which lost control of the government last decade by spending like Democrats, to account. And they do not like him for doing so. Kyle Downey, "a former GOP Senate leadership aide," whined about how Cruz cannot be trusted because he did not actively campaign for moderate establishment Republican incumbents that the base loathes. Cruz also did not campaign against them either this election cycle, which is a concession Downey conveniently does not make. Time also quotes a "former GOP Senate leadership aide" who did not go on the record saying Cruz will "largely be marginalized" in the Senate like Jesse Helms. Establishment Republican consultant John Feehery, who has trashed conservatives like Mark Levin and carried water for the Republican establishment in the mainstream media and liberal networks like MSNBC, told Time's Jay Newton Small that Sen. Mitch McConnell (R-KY) should retaliate against Cruz like House Speaker John Boehner (R-OH) has done against Tea Partiers. "If Cruz votes against McConnell and decides he's not going to be caucusing with Republicans, kicking him off all his committees is an obvious move," Feehery told Time. "This is how [House Speaker John] Boehner is thinking about punishing those who vote against him speaker: no committee assignments and make sure that they get no money…" Feehery, sounding like he is auditioning for groups that want to "turn Texas blue, said Cruz could even face difficulties getting re-elected in 2018."
http://www.breitbart.com/big-government/2014/06/08/report-gop-establishment-ready-to-wage-war-on-ted-cruz
Early Voting Begins in Louisiana's Runoff Election for Senate
"In Louisiana, early voting for runoff elections — including the U.S. Senate runoff between Democrat Mary Landrieu and Republican Bill Cassidy — began Saturday. (There is no early voting Thanksgiving or Friday.) Every runoff poll so far put Cassidy ahead, with his lead ranging from 11 to 21 points. Senator Cory Booker, a New Jersey Democrat, campaigned for Landrieu this weekend. Landrieu's campaign is airing an ad aimed at young voters, hitting Cassidy for opposing a minimum wage increase and enforcing equal pay for women; Cassidy is pledging to fight Obama's "amnesty plan":
http://www.nationalreview.com/campaign-spot/393342/early-voting-begins-louisianas-runoff-election-senate-jim-geraghty
Ohio Mayor Sues Husband and Wife for $25,000 for Criticizing His Performance
"Maple Heights Mayor sues to silence local bloggers for "defamation" and "emotional distress," violating their right to free speech; 1851 files countersuit."
http://www.ohioconstitution.org/2014/11/21/ohio-mayor-sues-husband-wife-25000-criticizing-performance/
Grand jury reaches decision in case of Ferguson officer
http://www.washingtonpost.com/politics/grand-jury-reaches-decision-in-case-of-ferguson-officer/2014/11/24/de48e7e4-71d7-11e4-893f-86bd390a3340_story.html
No indictment in Ferguson case
"A white police officer will not face charges for fatally shooting an unarmed black teenager in a case that set off violent protests and racial unrest throughout the nation. A St. Louis County grand jury declined to indict officer Darren Wilson, 28, for firing six shots in an August confrontation that killed 18-year-old Michael Brown, St. Louis County prosecutor Robert McCulloch said Monday night. The decision had been long awaited and followed rioting that resembled war-zone news footage in this predominantly black suburb of St. Louis. Prosecutor McCullough made the announcement in an unusual nighttime presentation in a courtroom. He spoke at length about media coverafge of the case and what he called the unreliability of eyewitness accounts. He said the grand jury weighed evidence and testimony before concluding there was no probable cause to indict the officer. "The duty of the grand jury is to separate fact from fiction," McCullouch said. "The jury was not inclined to indict on any charges," said Benjamin Crump, an attorney for Brown's family, said after being informed of the decision by authorities. Brown's family attorneys received a call from McCulloch shortly before the announcement. Crump took the call and and delivered the news to Brown's family in an area hotel. "The jury was not inclined to indict on any charges," Crump said to Lesley McSpadden, Brown's mother. "He (McCulloch) said he would be willing to meet with you all." McSpadden began crying and shouting. Her body vibrated with pain as she jumped to her feet."
http://www.usatoday.com/story/news/nation/2014/11/24/ferguson-grand-jury-deliberations/19474907/
BREAKING NEWS: UPDATES FROM FERGUSON
http://www.breitbart.com/Breitbart-Texas/2014/11/24/BREAKING-NEWS-Updates-from-Ferguson
Live Updates and Video: Ferguson Reacts to Grand Jury's Decision Not to Indict Officer Darren Wilson
http://www.theblaze.com/stories/2014/11/24/live-updates-and-video-ferguson-braces-for-grand-jury-decision/?utm_source=TheBlaze.com&utm_medium=rss&utm_campaign=story&utm_content=live-updates-and-video-ferguson-braces-for-grand-jury-decision
St. Louis Mayor & Commissioner Dooley Release RULES FOR POLICE OFFICERS During Riots
http://www.thegatewaypundit.com/2014/11/st-louis-mayor-commissioner-dooley-release-rules-for-police-officers-during-riots/
Protesters Throwing Objects At Police, Reports Of Looting Following Grand Jury Decision
http://stlouis.cbslocal.com/2014/11/24/protesters-throwing-objects-at-police-reports-of-looting-following-grand-jury-decision/
WILD VIDEO>>> CHAOS IN #FERGUSON- Family Dollar, BP, McDonalds Looted – POLICE ATTACKED With Bricks-Bottles
http://www.thegatewaypundit.com/2014/11/police-scanner-ferguson-family-dollar-bp-mcdonalds-looted-police-attacked/
LOUIS POLICE: AUTOMATIC ROUNDS FIRED IN FERGUSON
http://www.breitbart.com/Big-Government/2014/11/24/St-Louis-Police-Automatic-Rounds-Fired-in-Ferguson
Radical Activist Group Calls on Rebels to Take Metrolink to #Ferguson for "War"
"RbG Black Rebels – the group that put out a $5,000 bounty on Darren Wilson's head – is posting threatening tweets again today in the run-up of the Michael Brown court decision. They are calling for all "rebels" in East St. Louis, Illinois to take the Metrolink over to Ferguson to "protest" the decision tonight… This is the same group that posted photos of the 7.62 and 9mm ammo they are stockpiling in anticipation of the St. Louis County Michael Brown decision."
http://www.thegatewaypundit.com/2014/11/radical-activist-group-calls-on-rebels-to-take-metrolink-to-ferguson-for-war/
"You're Not Safe Here – We're Ready for WAR" #Ferguson Locals Warn White Reporter
"Reporter Paul Hampel from the St. Louis Post-Dispatch is reporting from Ferguson tonight.
One local told Paul, "You're not safe here, no!"… The Ferguson man also said, "Ready for war! We have 9mms, 40 cals, Ak-47s…"
http://www.thegatewaypundit.com/2014/11/youre-not-safe-here-ferguson-locals-warn-white-reporter/
School Board Member: 'We Have Prepared Our Students' To Protest Ferguson Decision [VIDEO]
"Missouri Democratic state senator and University City school board member Maria Chappelle-Nadal said on MSNBC that her school district had taken steps to prepare their students to protest in the wake of the Ferguson grand jury decision, including changes to the school district's curriculum. MSNBC's Joy Reid began by noting the large amount of young people who have been taking part in the Ferguson unrest. "Are there preparations in place, state senator, to deal with the fact that you could have a lot of young people out on the streets, a lot of young people protesting and marching?" "Yes, absolutely," Chappelle-Nadal said. "In fact, I'm proud as a school board member that we have prepared our students for this." "We have been changing our curriculum," she added. "We are providing safe spaces for our students in our school district so they can protest, not necessarily being at ground zero, but within our own communities. We want our children to experience their First Amendment right, and they're eager to do that."
http://dailycaller.com/2014/11/24/school-board-member-we-have-prepared-our-students-to-protest-ferguson-decision-video/?advD=1248%2C86604
Video: Chaos Erupts in Ferguson After Grand Jury Decision as Protesters Destroy Police Car, Throw Rocks and Bottles at Officers
http://www.theblaze.com/stories/2014/11/24/video-chaos-erupts-in-ferguson-after-grand-jury-decision-as-protesters-destroy-police-car-throw-rocks-and-bottles-at-officers/?utm_source=TheBlaze.com&utm_medium=rss&utm_campaign=story&utm_content=video-chaos-erupts-in-ferguson-after-grand-jury-decision-as-protesters-destroy-police-car-throw-rocks-and-bottles-at-officers
Ferguson grand jury decision sparks protests nationwide
http://www.cbsnews.com/news/ferguson-grand-jury-decision-sparks-protests-nationwide/
Obama Speaks on the Ferguson Decision
The president made a statement just after it was announced that a grand jury decided not to indict Darren Wilson.
"We need to accept that this decision was the grand jury's to make," Obama said Monday night. "There are Americans who agree with it, and there are Americans who are deeply upset, even angry. It's an understandable reaction. But I join Michael's parents in asking anyone who protests this decision to do so peacefully."
http://www.nationaljournal.com/white-house/obama-speaks-on-the-ferguson-decision-20141124
Obama on Ferguson: Communities of color "aren't just making these problems up"
http://www.cbsnews.com/videos/obama-on-ferguson-communities-of-color-arent-just-making-these-problems-up/
Split Screen: Obama Urges Respect for 'Rule of Law' as Bricks, Tear Gas Fly in Ferguson
http://www.nationalreview.com/corner/393428/split-screen-obama-urges-respect-rule-law-bricks-tear-gas-fly-ferguson-brendan
OBAMA ON FERGUSON: AMERICA'S RACIST, GIVE ME MORE POWER
"Obama opened by stating that America was a "nation built on the rule of law." When millions of Americans stopped guffawing at the irony of President Executive Amnesty glowing over the value of process, Obama continued: "[W]e need to accept that this decision was the grand jury's to make. There are Americans who agree with it, and there are Americans who are deeply disappointed, even angry. It's an understandable reaction." No, actually, it isn't. As it turns out, justifiable anger should be based on evidence of injustice, not a vague sense of it purveyed by the media and opportunistic politicians. And there is not a shred of evidence suggesting that Officer Darren Wilson was a racist, profiled Michael Brown, or gunned him down summarily.
Why, then, is such anger justified according to the president? Because while Wilson may not be guilty, America is guilty: "[W]e need to recognize that the situation in Ferguson speaks to broader challenges that we still face as a nation. The fact is in too many parts of this country a deep distrust exists between law enforcement and communities of color. Some of this is the result of the legacy of racial discrimination in this country." It is the year 2014. This is not Selma, as the president has acknowledged. The legacy of racial discrimination had nothing to do with Michael Brown, an 18-year-old who strong-arm-robbed a convenience store before allegedly twice attacking a police officer. Absent fathers, a culture of casual crime, disdain for education – all of these are "broader challenges" in our nation. But "deep distrust" is not. Neither are "issues in which the law too often feels as if it is being applied in a discriminatory fashion." Feelings cannot be cured, unless a licensed psychotherapist is on hand. And Obama is not America's psychotherapist. Only behavior can be cured. And unless President Obama is willing to name specific cases of behavior, and recommend specific punishments, this is happy talk designed to win him raves in The New York Times and generate more federal government interventionism. President Obama creates amorphous "challenges" America must overcome, and which can only be solved by him and his minions: "I've instructed Attorney General Holder to work with cities across the country to help build better relations between communities and law enforcement. That means working with law enforcement officials to make sure their ranks are representative of the communities they serve. We know that makes a difference. It means working to train officials so that law enforcement conducts itself in a way that is fair to everybody. It means enlisting the community actively on what should be everybody's goal, and that is to prevent crime." Only Obama doesn't want to prevent crime. If he did, he'd focus on the causes of crime, a list on which white racism does not even rank in the top 100. Obama prefers to focus on unsolvable problems, because unsolvable problems always carry the same solution: more power for the executive."
http://www.breitbart.com/Big-Government/2014/11/24/Obama-speech-Ferguson
Obama Uses Ferguson Uproar To Demand Changes In Criminal Law
"President Barack Obama is using the Ferguson uproar to call for a rewrite of federal criminal laws. He gave a short statement from the White House's press podium shortly after the news broke that the police officer who shot a young black man in an August scuffle in Ferguson, Mo., would not be charged with any crime. "We need to recognize that the situation in Ferguson speaks to the broader problems that we still face as a nation," he said, even as the TV screens showed young men challenging police and smashing police cars. "There are good people on all sides of this debate… who are interested in working with this administration and local and state officials to start tackling much-needed criminal justice reform," he said, shortly before looters began stealing goods from stores in Ferguson. Obama's demand for "reform," likely includes a rollback of tough sentencing rules established in the 1980s. Those tough penalties have helped reversed a massive 1970s spike in crime, and also helped suppress 1980s street battles between rival drug gangs. However, Africans-Americans are much more likely to commit crimes and be jailed. That racial disparity is unjust, say many progressives."
http://dailycaller.com/2014/11/25/obama-uses-ferguson-uproar-to-demand-changes-in-criminal-law/
Ferguson Protesters' Angry Message to Obama, Democrats: 'This Is Obama's Katrina, and He Ain't Doing S**t!'
http://www.theblaze.com/stories/2014/11/24/ferguson-protesters-angry-message-to-obama-democrats-this-is-obamas-katrina-and-he-aint-doing-st/?utm_source=TheBlaze.com&utm_medium=rss&utm_campaign=story&utm_content=ferguson-protesters-angry-message-to-obama-democrats-this-is-obamas-katrina-and-he-aint-doing-st
TEA PARTY PATRIOTS:
Obama's Amnesty Decree Follows The Gruber Model
http://dailycaller.com/2014/11/24/obamas-amnesty-decree-follows-the-gruber-model/